The Huge Problem With Trump 'Cleaning Toilets' Line
After President Donald Trump sent out a sexist tweet about Senator Kirsten Gillibrand, the internet just about went up in flames. The tweet said that Gillibrand "would do anything" for campaign donations, a pretty obviously sexist statement. Responses abound, but the USA Today editorial board sent out a particularly scathing editorial. Unfortunately, the board took a shot at Trump at the expense of some ordinary citizens. Here's what it said.
1. Is Donald Trump 'uniquely awful'?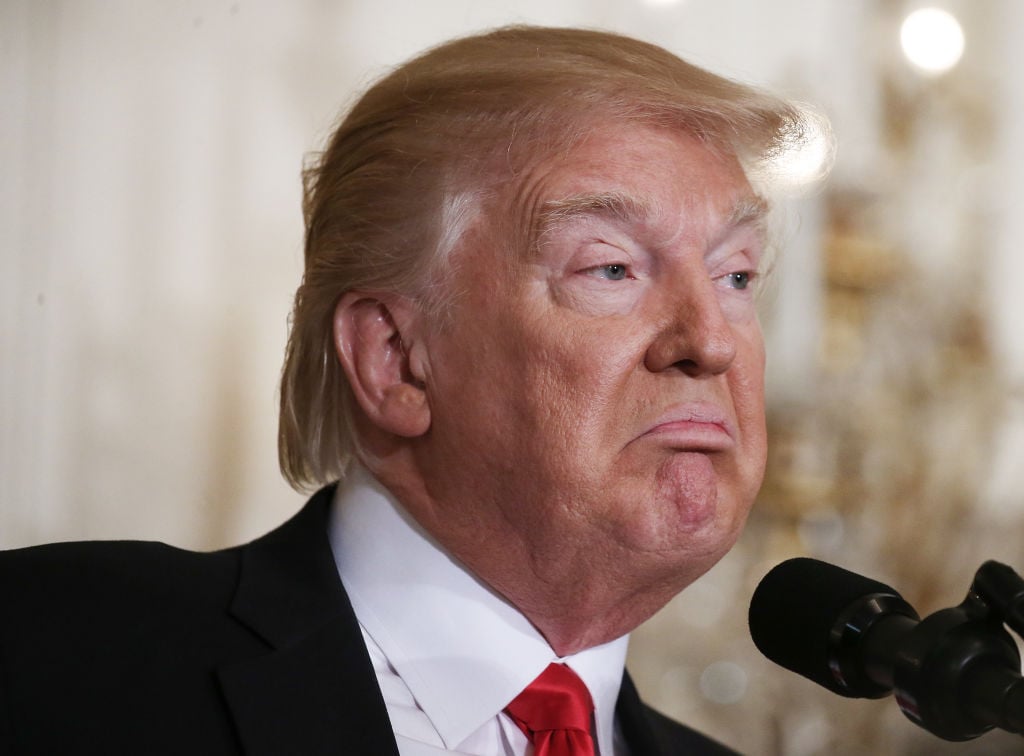 According to USA Today, Trump "is uniquely awful. His sickening behavior is corrosive to the enterprise of a shared governance based on common values and the consent of the governed." Recently, Trump's job approval rating sank to a record-low 32% in the latest Monmouth University poll. Over the past year, his approval rating has ranged from 39-43%, according to The Hill. That certainly shows corrosion of the president's own likability, but will he also destroy the office itself?
Next: The president could totally decimate this longstanding institution.
2. He could revolutionize the entire presidency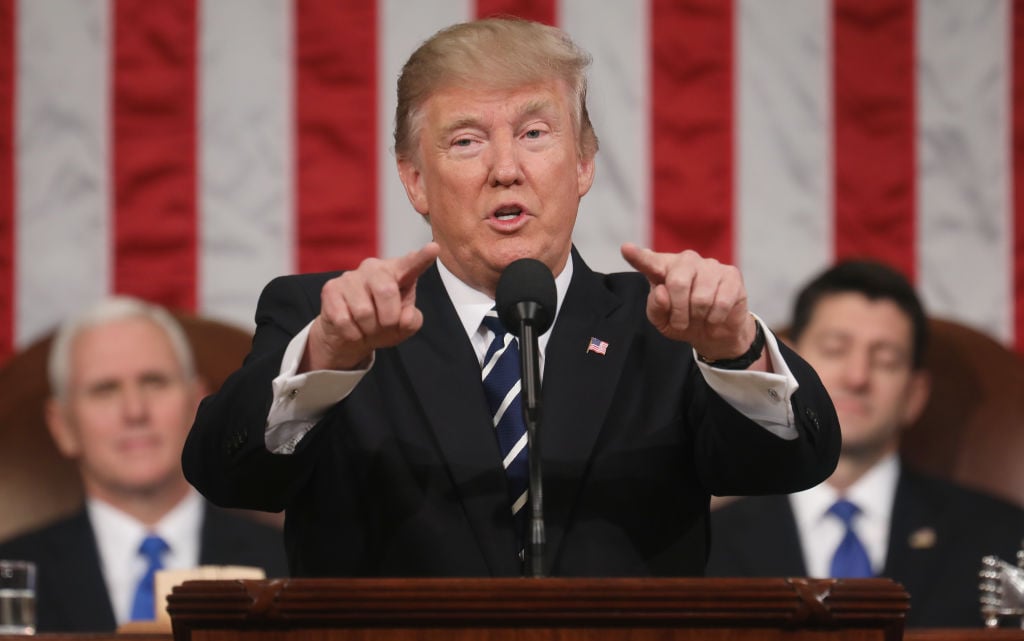 As The Atlantic puts it, "Trump is a Frankenstein's monster of past presidents' worst attributes: Andrew Jackson's rage; Millard Fillmore's bigotry; James Buchanan's incompetence and spite; Theodore Roosevelt's self-aggrandizement; Richard Nixon's paranoia, insecurity, and indifference to law; and Bill Clinton's lack of self-control and reflexive dishonesty." That publication notes that Congressional checks and balances have largely protected Trump from actually breaking the law. Fortunately, his successors will also take their cues from his failures. That said, his behavior reveals little consequence to breaking the norms, which could later have devastating effects.
Next: The president misses no moment to slam others.
3. He stirs up controversy at every opportunity
As the USA Today editorial board notes, Trump jumps on every chance he sees to stir racial, religious, or ethnic strife. Congress "must end chain migration," he said Dec. 11, because the terror suspect "entered our country through extended-family chain migration, which is incompatible with national security." He further doesn't limit his criticisms to terrorists, either. During the campaign, he called Mexican immigrants drug runners and rapists, and even smeared an Indiana judge whose parents emigrated from that country. We need only look at his controversial travel ban to see how he judges immigrants from other places, as well.
Next: He does not follow the same standards as past presidents.
4. Trump does not respect ethical guidelines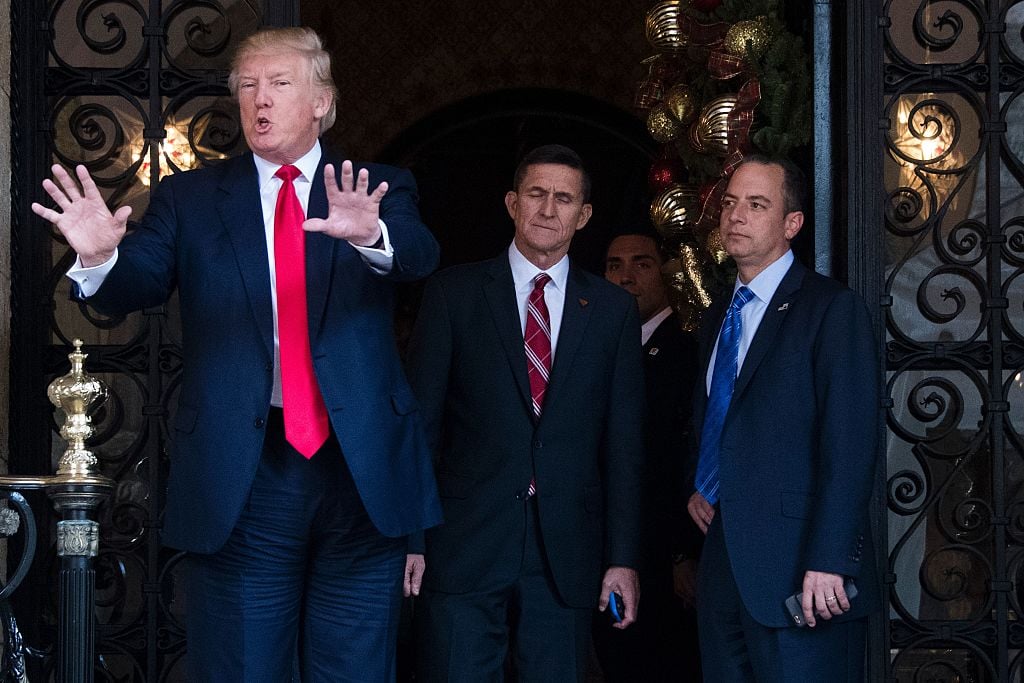 The president has shown contempt for ethical guidelines that have bound every president in modern memory, The Atlantic points out. He has refused to release his tax returns, claiming they're under audit. But according to The Hill, the IRS says that does not prevent a person from revealing their contents. In a May interview with The Economist, Trump further hinted he may not release them until he leaves office.
"I doubt it," Trump said, when asked whether he would unveil them as part of a tax reform deal with Democrats. "Nobody cares about my tax return except for the reporters." House Democrats have attempted to pass measures to obtain the returns, but Republicans have blocked them, so far.
Next: The president lies almost as often as he cracks open a Diet Coke.
5. He's a card-carrying member of the liar's club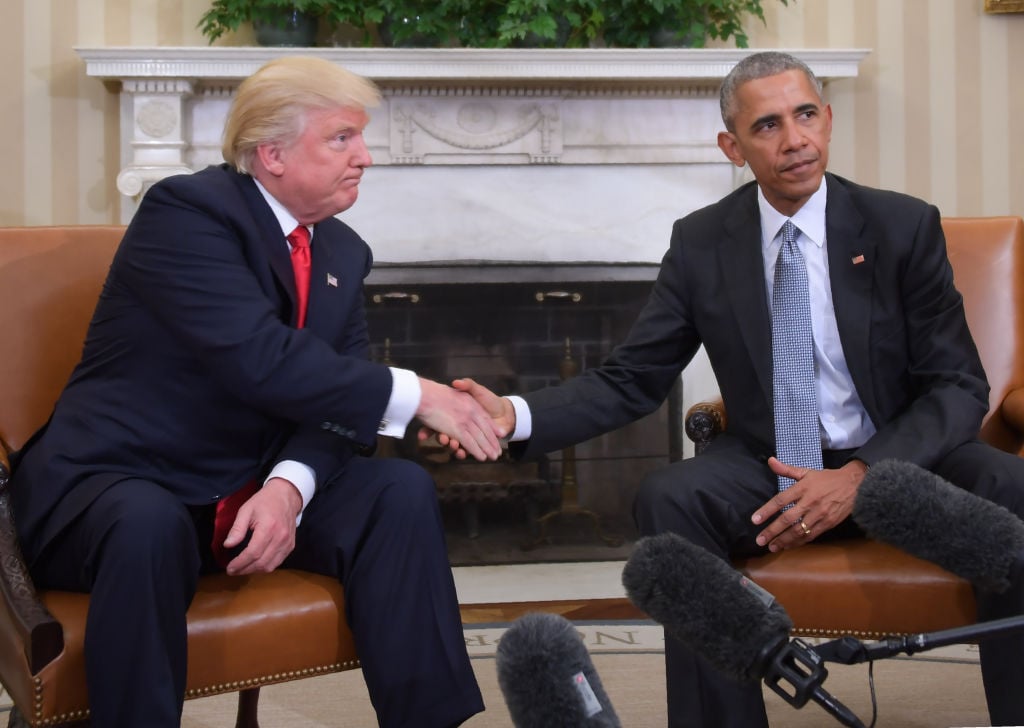 Trump appears to have some sort of lying record in his sights. As of mid-November, he made 1,628 misleading or false statements in 298 days in office. That works out to 5.5 false claims per day, according to a count kept by The Washington Post's fact-checkers. The New York Times also compares the number of outright lies Trump told to the number of falsehoods President Barack Obama did. Shockingly, it found that Trump "won" by a large margin. In his first 10 months in office, Trump told 103 separate untruths, many of them repeatedly. Obama told 18 over his entire eight-year tenure. That's works out to an average of about two a year for Obama and about 124 a year for Trump.
Next: Trump also won't completely divest himself of his businesses.
6. He still profits from his private businesses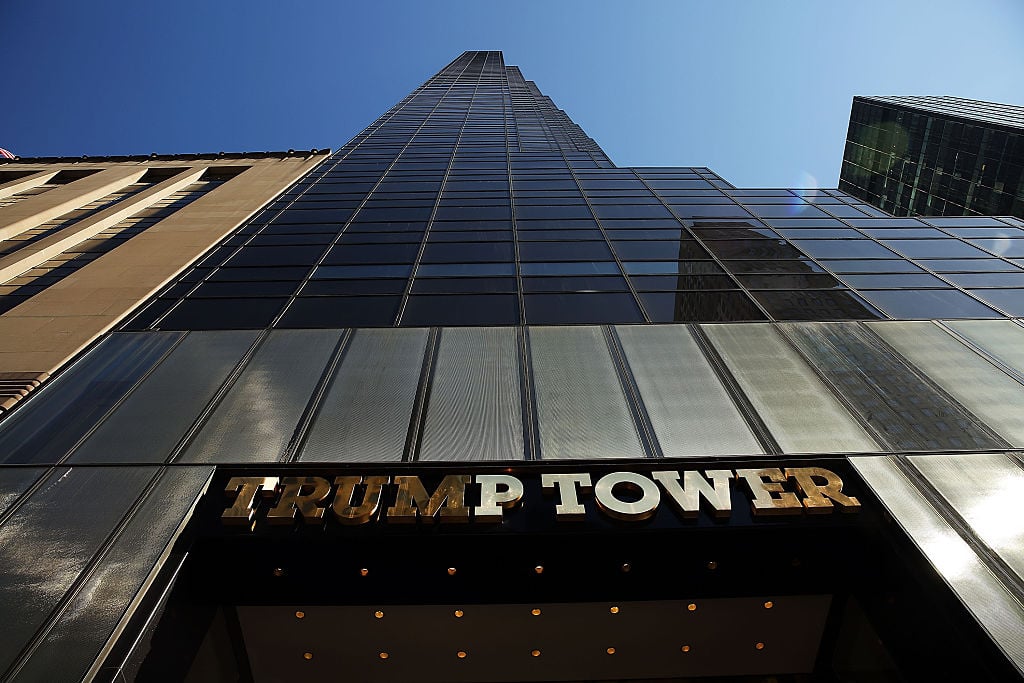 The president promised to put his businesses in trusts, but instead of a blind trust, he put his son in charge. The Washington Post reports that newly released documents also show Trump himself as the sole beneficiary. Those documents, obtained by ProPublica and first released by the New York Times, reveal that Trump additionally retains the legal power to revoke the trust at any time. That means he will personally benefit if the business profits from decisions made by the government he controls.
Next: Trump is no hypocrite — and yes, that's a bad thing.
7. The president makes no distinction between public and private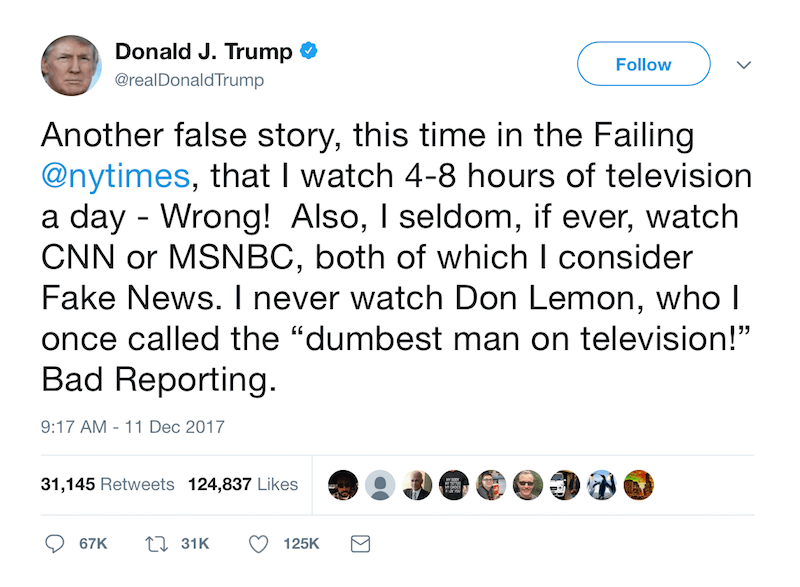 Trump can't "recognize the difference between what one professes in public and what one does in private, much less the utility of exploiting that difference," experts noted in Foreign Affairs. While most public officials know what to say when, Trump's iconic Twitter feed does no such thing. His lack of distinction between what one should say to one's best friend in confidence and how to talk to hostile foreign leaders also continually sets new lows. That behavior ranges from embarrassing to downright dangerous.
Next: USA Today upped the ante with this comparison.
8. He's not fit for the presidency, but what about these jobs?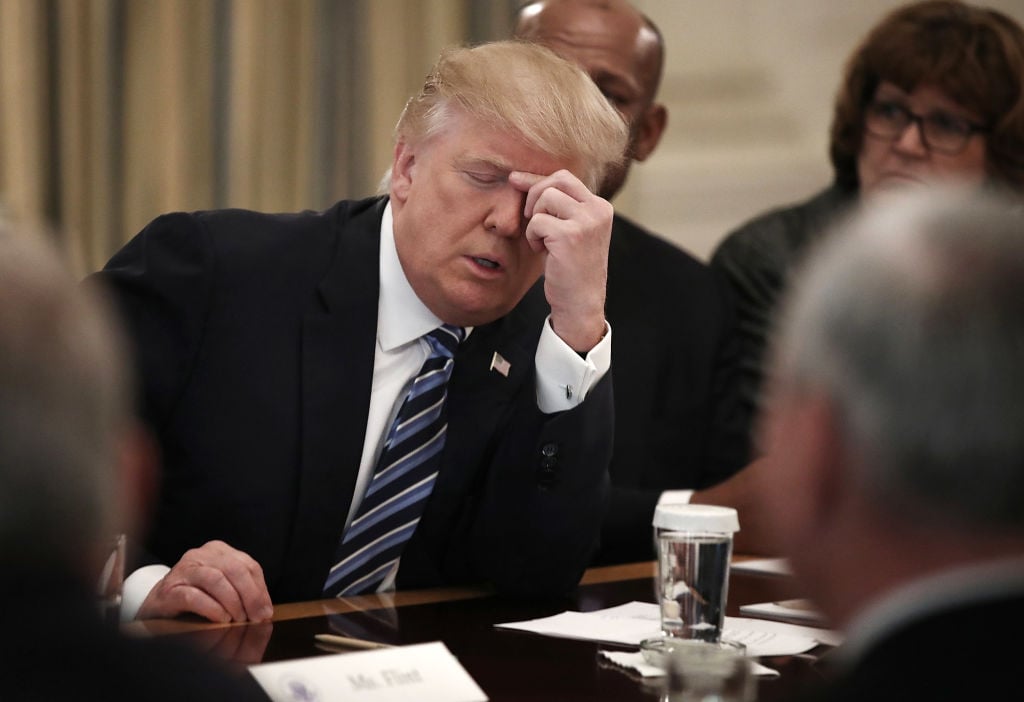 The USA Today editorial board makes a strong statement by calling the president, "not fit to clean the toilets in the Barack Obama Presidential Library or to shine the shoes of George W. Bush." By contrast, The Atlantic writes, "A president who shows such disrespect for the truth, for ethics, for the basic duties of the job and for decency toward others fails at the very essence of what has always made America great." While he demonstrates significant flaws, comparing the president to janitors and shoe-shiners does a disservice to those industries. The man leaves plenty of fodder for criticism without attacking the same working classes he does.
Follow The Cheat Sheet on Facebook!