The Most Appalling Crimes Ever Committed by NFL Players
When they're not scoring touchdowns, some NFL players get into trouble — we're talking serious trouble. Players who receive accusations of violent crimes sometimes see an abrupt end to their football careers. Keep reading to learn more.
NFL players are notorious for run-ins with the law
On average, a football player in the NFL is arrested every seven days, according to NFL Arrest. The longest time the NFL has gone without an arrest of a player is 65 days. Most commonly, the arrests are for DUIs, drugs, domestic violence, assault, and disorderly conduct. However, it's important to keep in mind there are nearly 2,000 players in the NFL.
Next: A star player shoots a future member of his family.
Aaron Hernandez
While playing for the New England Patriots as a tight end, police charge Aaron Hernandez with first-degree murder in the death of his future brother-in-law, Odin Lloyd, according to CBS News. Hernandez receives life in prison without parole. Hernandez commits suicide while in prison and his family donates his brain to science. Doctors at the Boston University School of Medicine determine Aaron suffered from CTE, a condition common among football players. They suggest CTE is what caused Aaron to kill his brother-in-law.
Next: Relationship problems drive this linebacker to kill.
Jovan Belcher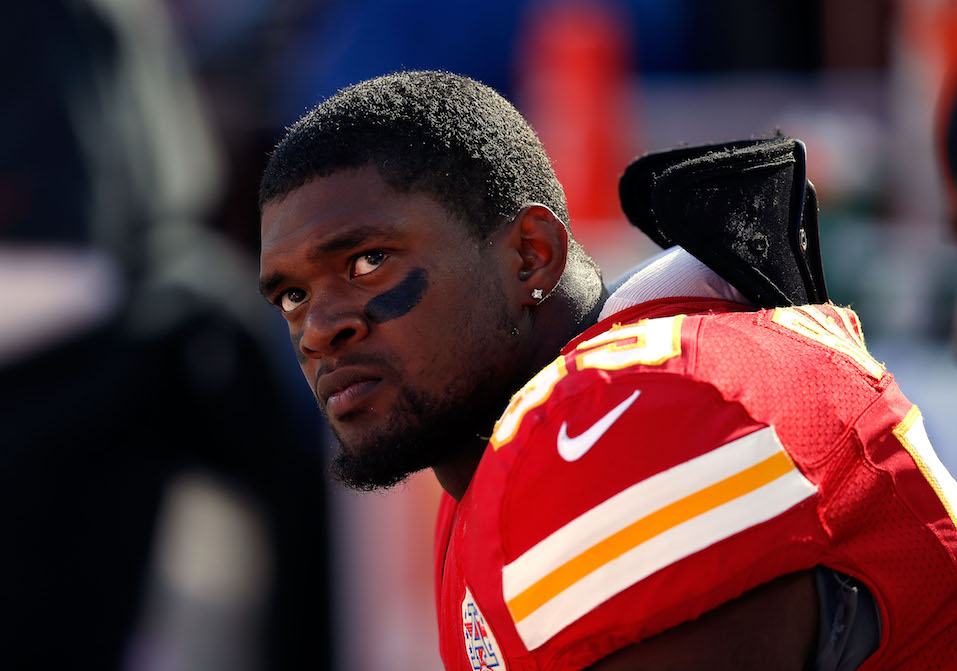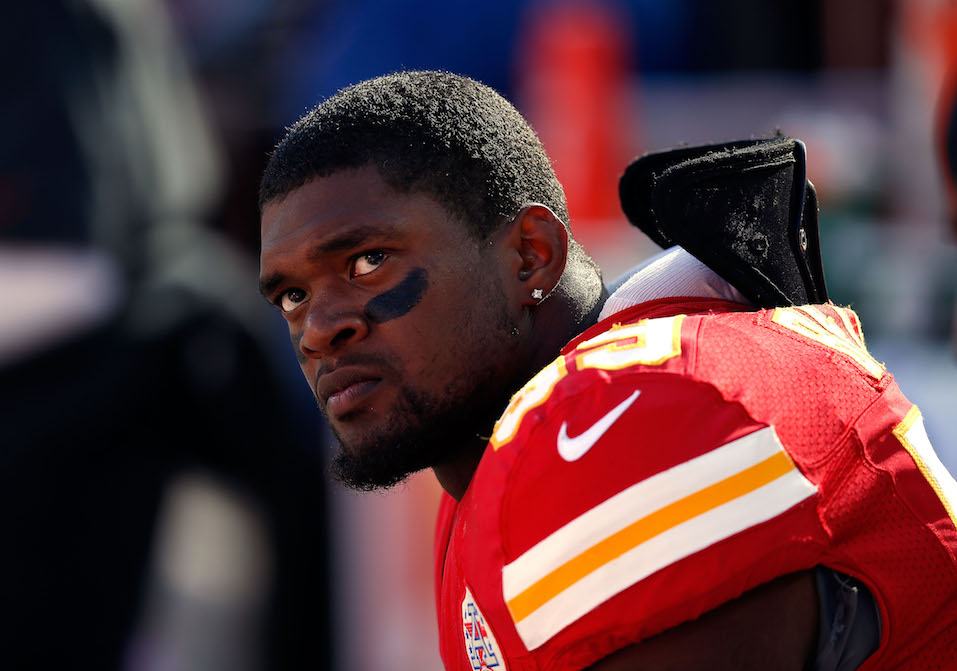 Kansas City Chiefs linebacker, Jovan Belcher, kills his girlfriend, Kasandra Perkins, shooting her 10 times, according to USA Today. Belcher then drives to the team's practice facility and shoots himself in the head. Prior to the murder-suicide, Belcher and Perkins are having relationship problems. Belcher is seeing another woman and fighting with Perkins over custody of their daughter.
Next: A violation of New Jersey's "revenge porn" law lands this player in hot water.
Jermaine Cunningham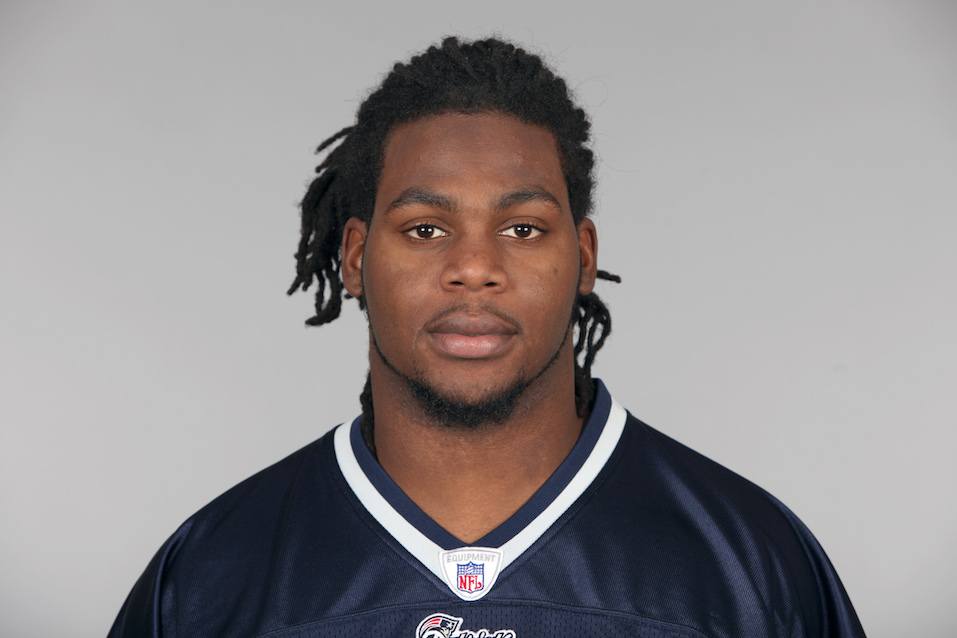 On Dec. 29, 2014, linebacker, Jermaine Cunningham, posts intimate pictures of his girlfriend to social media without her permission. He posts "photos of his girlfriend's inner thigh, groin, and backside on Instagram," according to Broadly. Cunningham must undergo court-ordered anger management classes and be on probation for three years. The NFL suspends him for six weeks.
Next: NFL player Adam 'Pac-Man' Jones receives assault accusations.
Adam 'Pac-Man' Jones
Cornerback for the Cincinnati Bengals, Adam "Pac-Man" Jones, allegedly assaults a dancer at a strip club. Supposedly, Jones gets angry when she picks up the bills he's throwing. As a result, he allegedly grabs her by the hair and hits her, according to Broadly. A shooting takes place outside of the club shortly after, causing injuries. Jones pleads no contest to "one charge of conspiracy to commit disorderly conduct in exchange for agreeing to testify in the prosecution of" the shooter. He receives a "one-year suspended sentence, one year of probation, 200 hours of community service, and anger management classes."
Next: Crimes committed by this player involve animals.
Michael Vick
Michael Vick, a former quarterback, is convicted of funding, promoting, and facilitating a dogfighting ring. "Dogs that did not perform up to expectations were killed by electrocution, hanging, drowning and other violent means by the dog-fighting ring," according to ESPN. For his actions, Vick receives a 23-month prison sentence. The NFL suspends Vick without pay and he subsequently loses endorsement deals.
Next: A wide receiver leads police on a chase.

Kenny Britt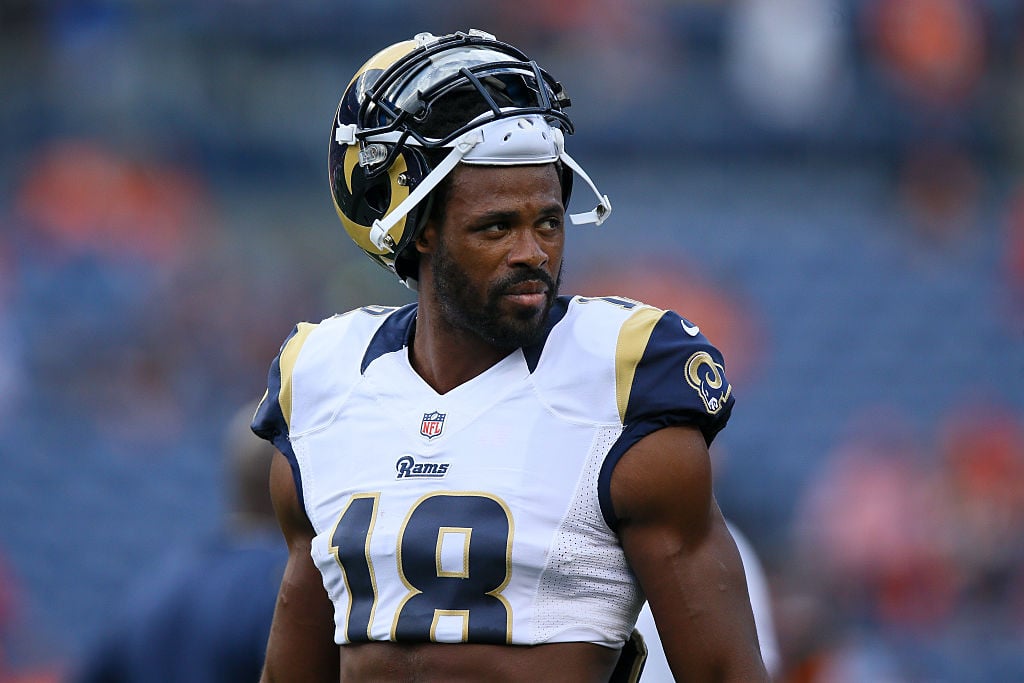 Police clock Kenny Britt, a wide receiver for the Tennessee Titans, "driving his blue Porsche at 71 mph in a 50 mph zone," according to Fox Sports. After a car chase they arrest him on three charges. However, Britt's charges are reduced to a misdemeanor and a fine. The next day the NFL wide receiver resists arrest at a car wash after officers in plain clothes smell marijuana in his car, according to CBS News.
Next: Sexual misconduct charges fall on two-time Super Bowl champion.

Lawrence Taylor
Two-time Super Bowl champion, Lawrence Taylor, is charged "with statutory rape involving an incident with a 16-year-old call girl," according to the Bleacher Report. The girl denies being a prostitute. Taylor pleads guilty to sexual misconduct, CNN said. He receives six years probation.
Next: A year's suspension follows a DUI resulting in a death.

Donté Stallworth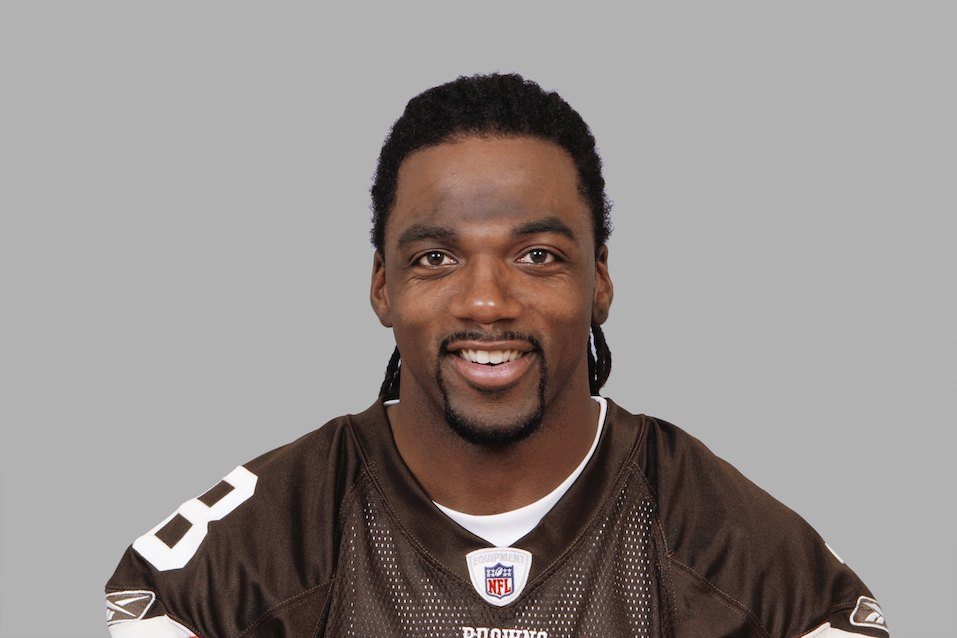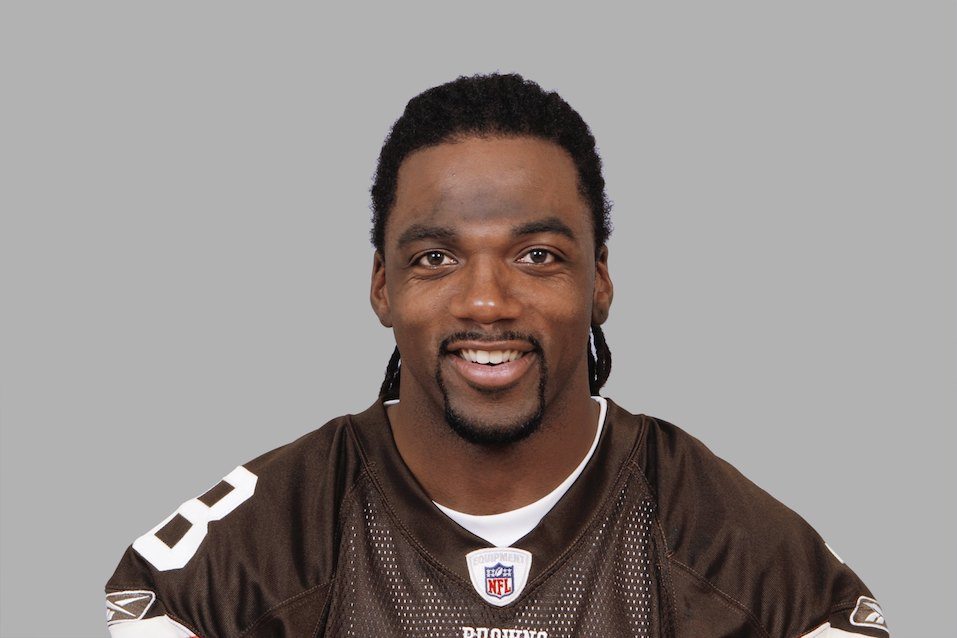 A wide receiver for the Cleveland Browns, Donté Stallworth, kills a pedestrian while driving drunk in Florida, according to ABC News. Because of the victim's family's wishes and for cooperating with investigators, Stallworth's sentence is lighter. He must spend a month in jail, pay fines, perform community service, spend two years on house arrest, and spend eight years on probation. Stallworth also reaches a confidential financial settlement with the victim's family. Subsequently, the NFL suspends Stallworth for the 2009 season, according to ESPN.
Next: A mother-to-be is shot dead because the father doesn't want to pay child support.
Rae Carruth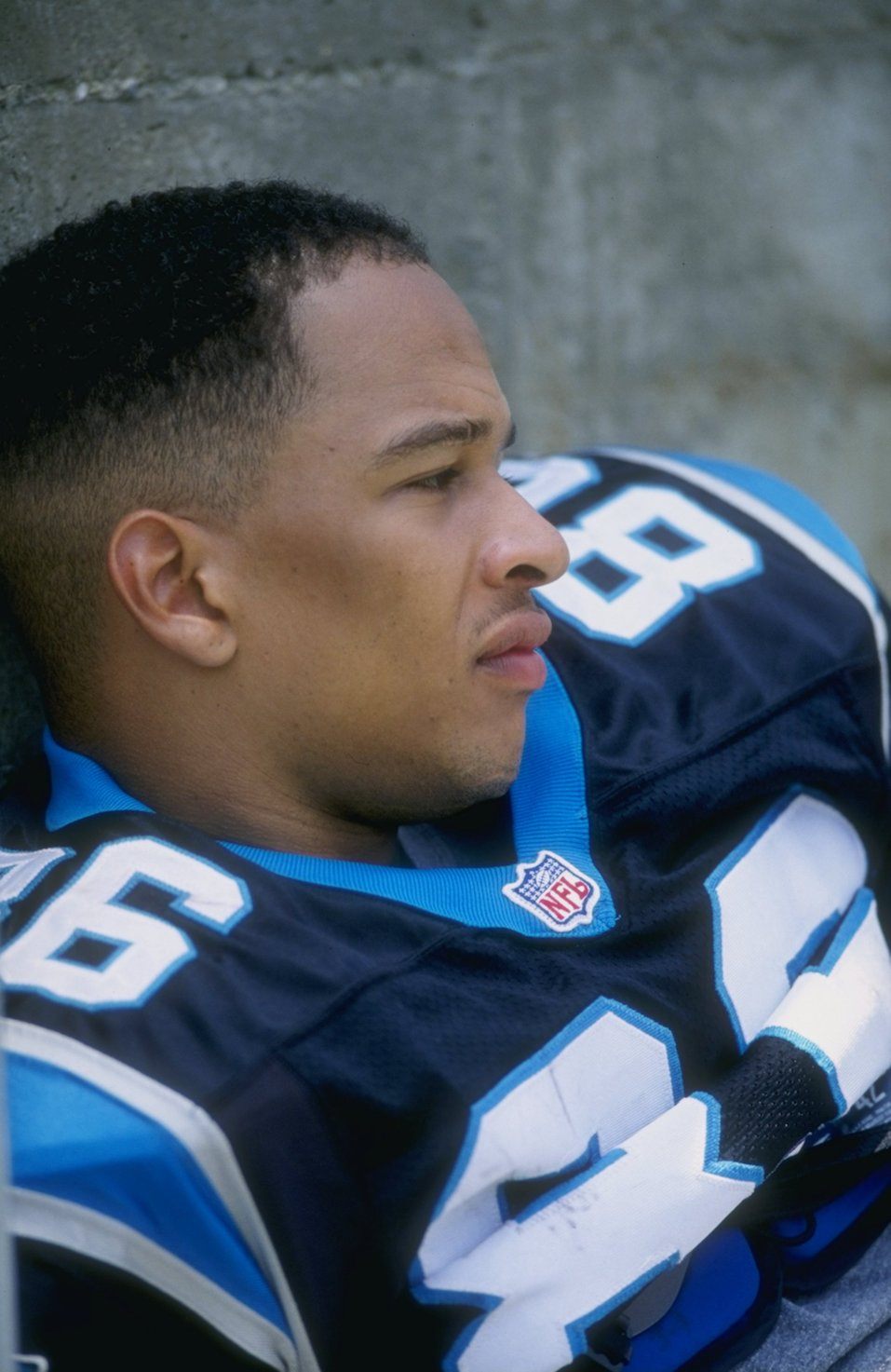 Wide receiver, Rae Carruth, pulls his car up in front of his girlfriend, Cherica Adams, and the woman carrying his child, so she can't move, according to the Bleacher Report. Another car drives up next to Cherica and she's fatally shot four times. Carruth receives "an 18-24 year sentence for his involvement in the crime." His son, Chancellor Lee, is "born prematurely and has cerebral palsy and permanent brain damage due to his traumatic birth," the Charlotte Observer said. He's 18 years old and lives with his grandma. Rae Carruth prison release is scheduled for Oct. 22, 2018.
Next: First-degree murder is on the table for this player.
Ray Lewis
Former NFL linebacker Ray Lewis is charged with two counts of first-degree murder after a brawl, according to the Bleacher Report. The brawl leads to the stabbing and death one of the people involved. Pleading guilty to obstruction of justice, the charges are dropped. Lewis admits to deceiving the police. The suit he's wearing during the brawl is never found. He ends up coming to a private financial agreement with the victim's family.
Next: A player videotapes himself raping a woman.
Darrell Russell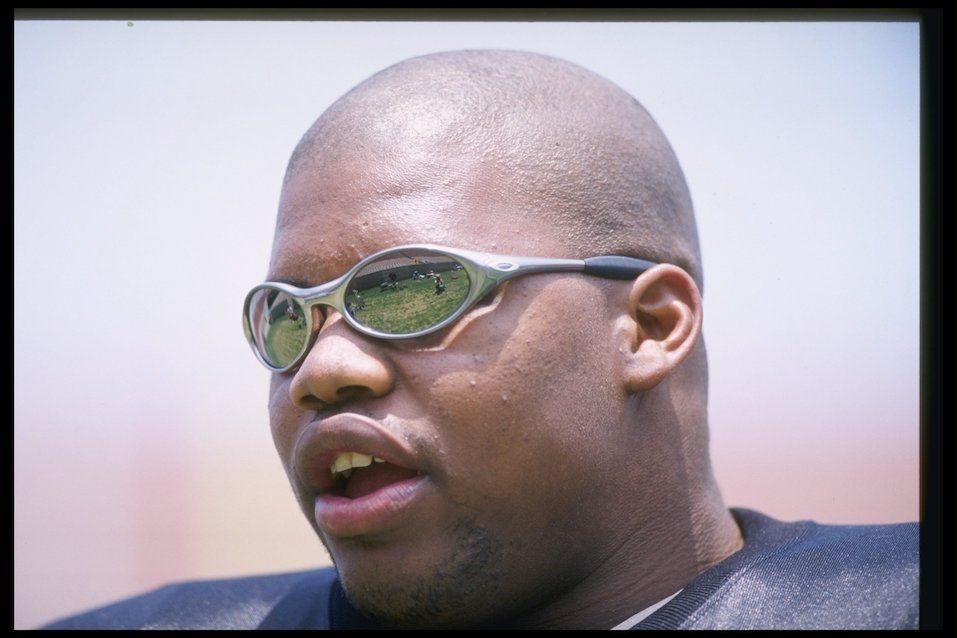 A defensive tackle for the Oakland Raiders, Darrell Russell, along with three others, allegedly videotape themselves raping a woman, according to the SF Gate. The alleged assault comes during a time when Russell is on a one-year suspension from the NFL for drugs. However, the alleged victim drops the charges due to insufficient evidence. In 2005, Russell dies in a car accident.
Next: This former NFL player commits seven murders.
Robert Rozier
After the St. Louis Cardinals release him, Robert Rozier joins Yahweh ben Yahweh's cult, according to Complex. As the price of admission, Rozier must kill a "white devil" and bring the body as proof. Rozier kills seven people. He testifies against Yahweh in 1992 as part of a deal to reduce his own sentence, according to The New York Times. After 10 years in prison, he receives charges of check fraud. Rozier is currently serving 25 years to life under California's "three strikes" law, Business Insider said.
Next: Arguably the most well known case involving a football player, is next.
O.J. Simpson
In the now infamous case, O.J. Simpson leads police on a high speed chase because of charges related to the killing his wife, Nicole Brown Simpson, and Ron Goldman. Simpson walks away a free man after his trial. Years later, he breaks into a hotel room and attempts to take sports memorabilia. For this he serves nine years in prison. Today, Simpson is out on parole, according to CNN.
Next: Trafficking cocaine landed this player behind bars.
Darryl Henley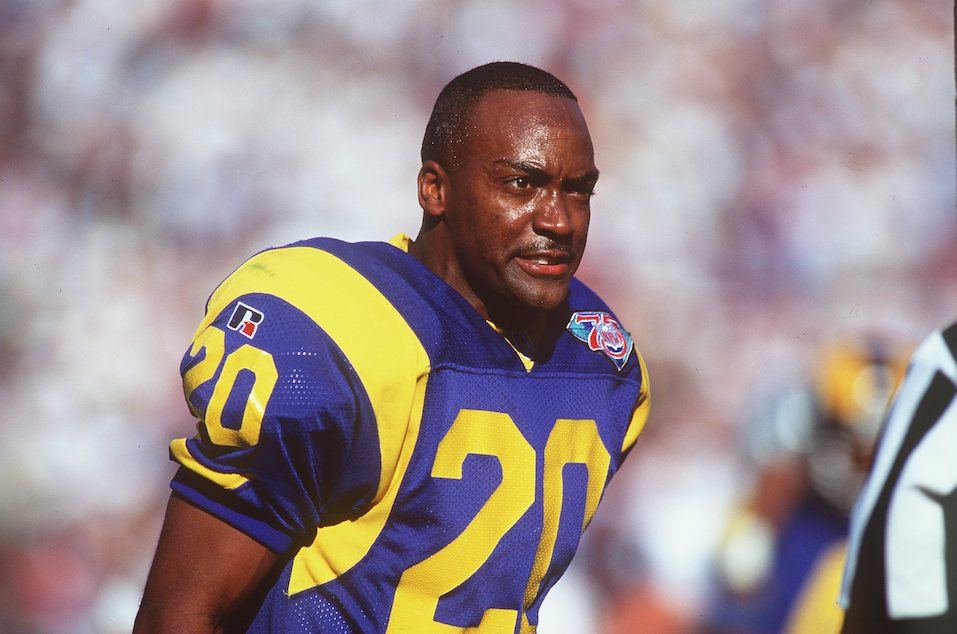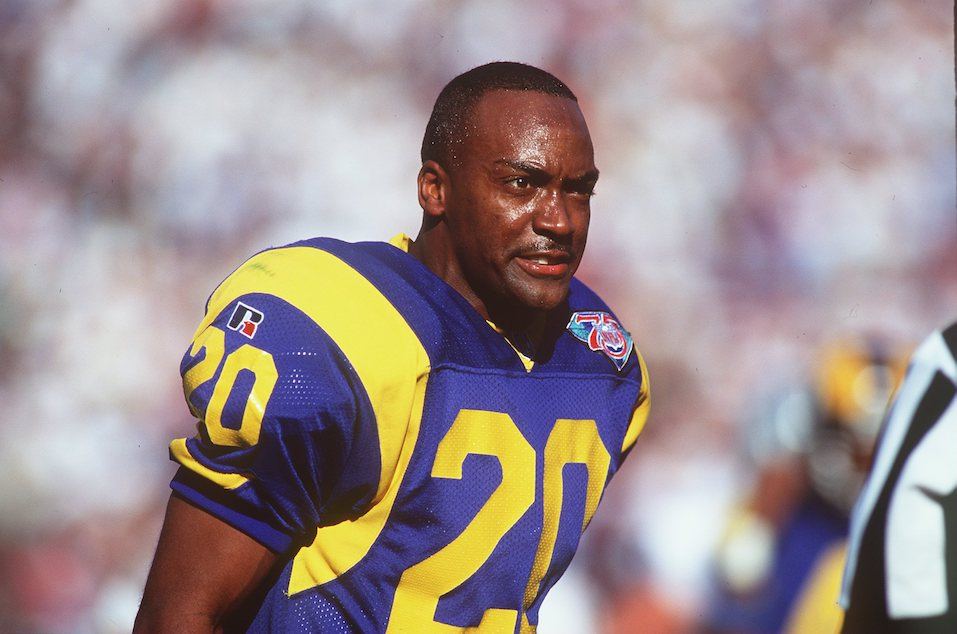 Cornerback for the Rams, Darryl Henley is convicted of trafficking cocaine in 1996, according to the Los Angeles Times. While on trial, Henley attempts to have the judge presiding over his case killed, according to the Bleacher Report. Henley is serving a 41-year prison sentence.
Check out The Cheat Sheet on Facebook!
Read more: Here's Every Player Arrested Since the 2015 Super Bowl