The Most Difficult Countries in the World for Americans to Visit
An American passport can get you to many countries in the world — but not all of them. Many countries allow Americans to visit without even obtaining a visa. (A few even let you in without a passport.) But some countries make it very difficult for Americans to visit, even if they have a valid passport and wait out the visa application process. And others will flat-out deny your application for a visa if you come from the United States.
Read on to discover the countries that make it the most difficult for Americans to visit.
1. Russia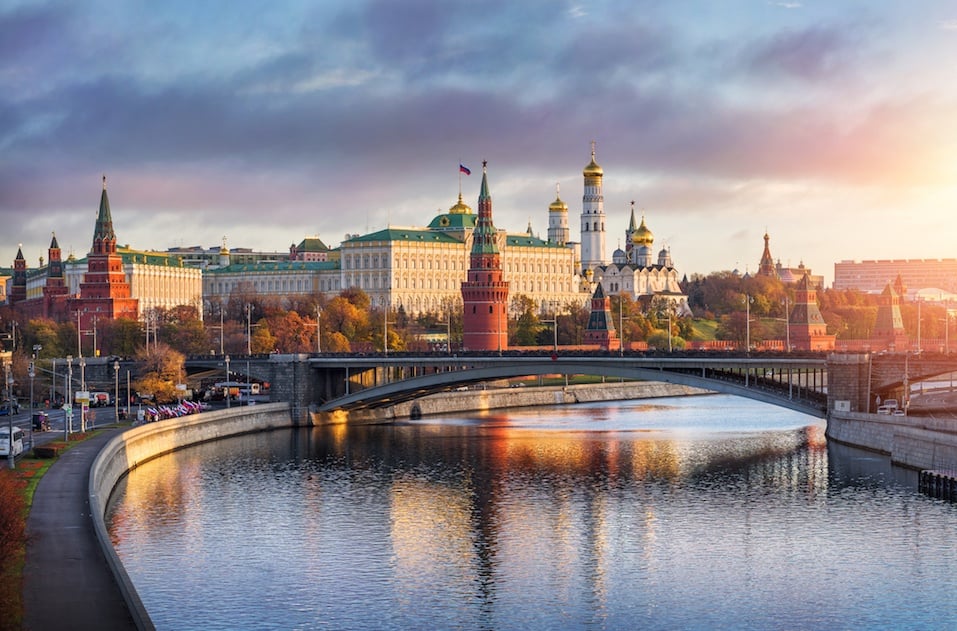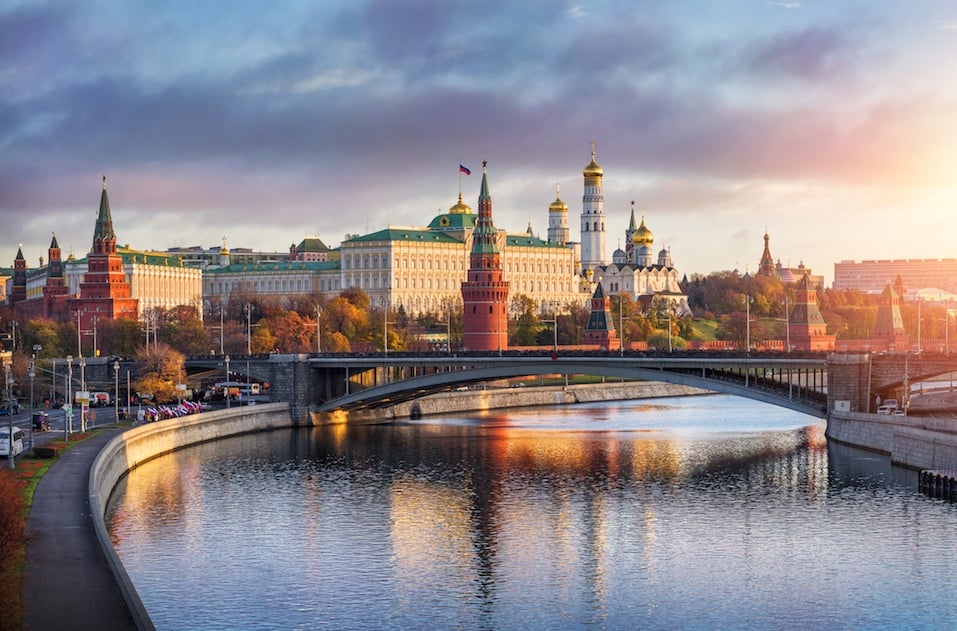 Russia may be a pretty difficult country for Americans to visit, but that hasn't stopped record numbers of Americans from traveling to the country. Travel + Leisure reports that despite tenuous political relations between the U.S. and Russia, demand for U.S. tourism to Russia is growing. However, it will take you lots of time — and lots of questions — to get a Russian visa.
The Atlantic reports, "While most of the rest of the world's peoples can apply for a visa to Russia using a simple single-page form of 21 questions, U.S. citizens must use an arduous 'new form implemented on the basis of reciprocity' that has 41 often-intrusive questions. "
2. Cuba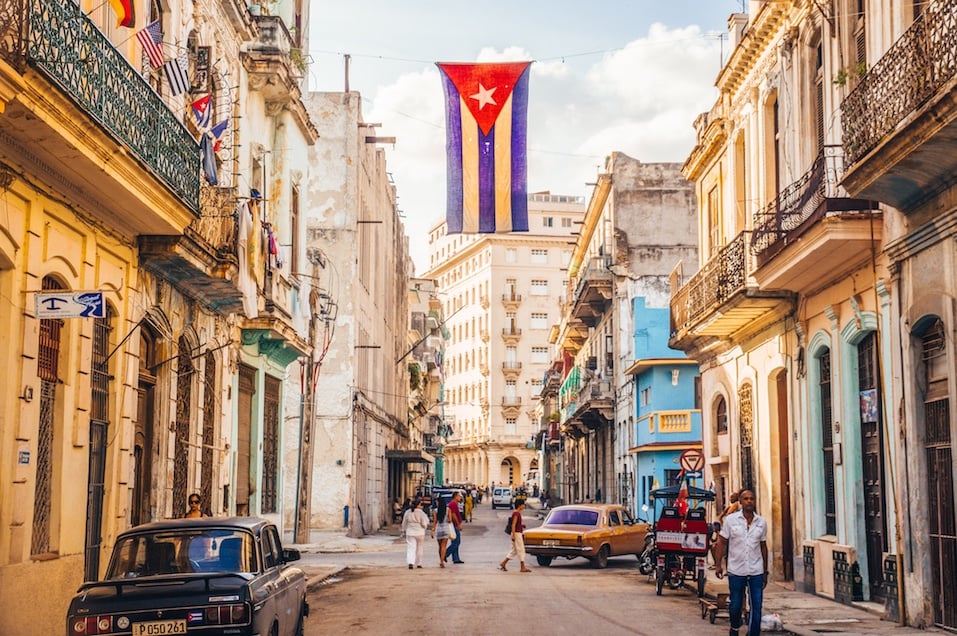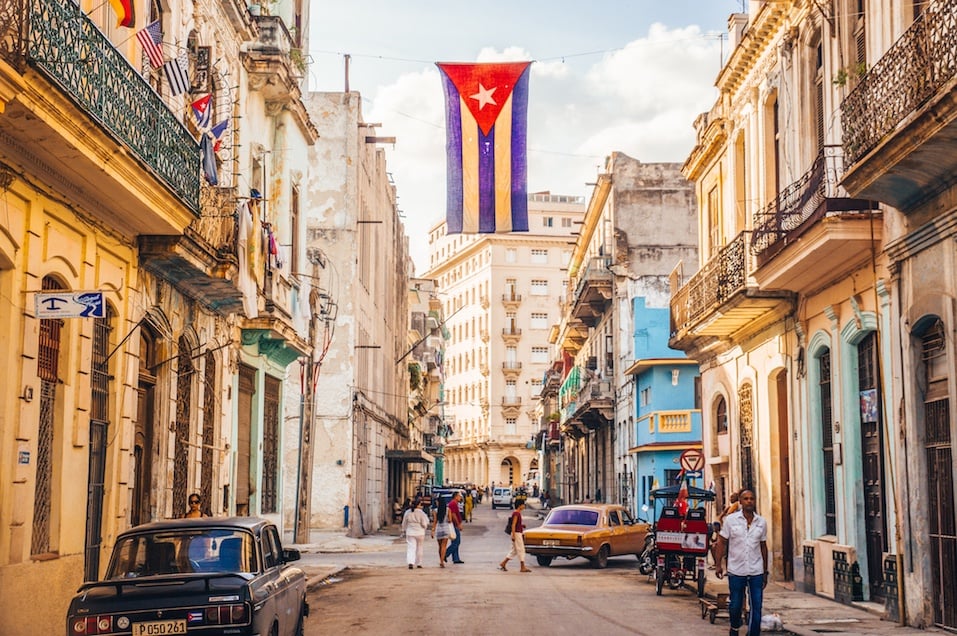 When Barack Obama eased restrictions on travel to Cuba, many Americans seized the opportunity to visit the island. Then Donald Trump turned back the clock on the policy. The New York Times reports that Americans can still visit Cuba. However, they can't travel outside of an organized and licensed tour group. Also, the new directive prohibits transactions with companies controlled by the military, which runs most hotels, so you'll either need to stay at a civilian-owned hotel or take a cruise instead. 
3. India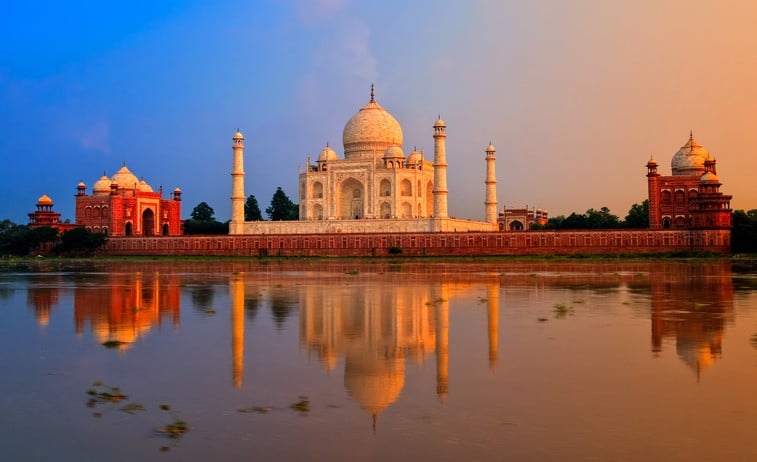 Many Americans put India on their bucket list, but many find that getting there is more complicated than they expect. When you apply for an Indian visa, you have to provide the contact information for references in the United States and in India. You also have to share the contact information for your employer.
U.S. News reports that most embassies require at least a month's notice to prepare a visa for you, and getting one faster will cost you extra. While NBC notes that getting an Indian visa isn't particularly complicated, the process is surprisingly time-consuming and can end up delaying your trip if you don't plan carefully. 
4. Nauru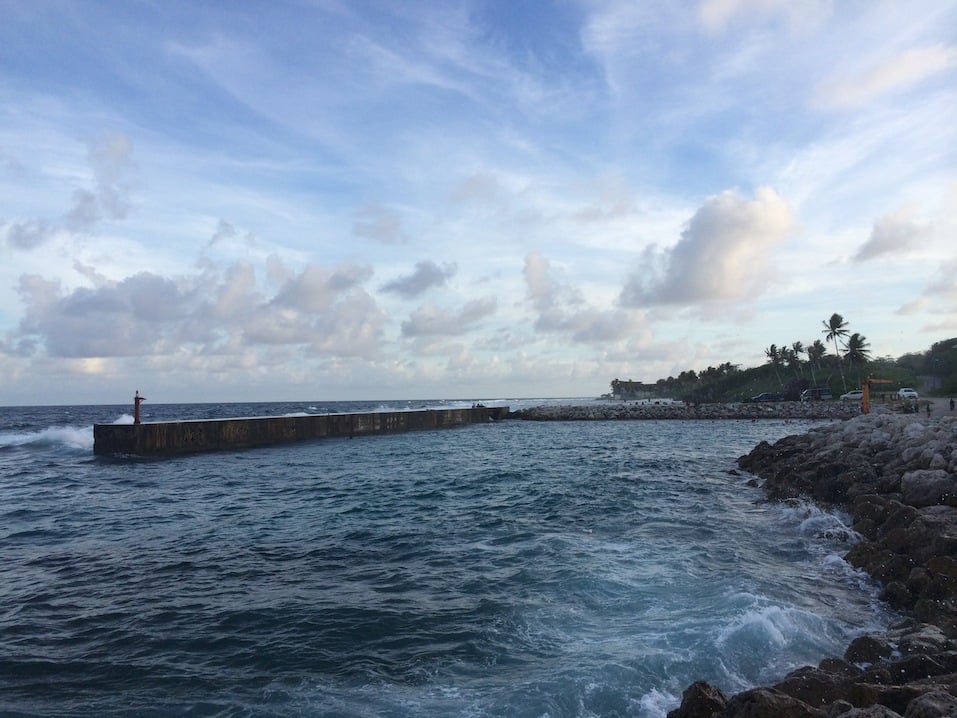 Many Americans haven't heard of Nauru, a tiny island in Micronesia. But it definitely makes the list of the most difficult countries for Americans to visit. The State Department reports that you have to obtain your visa before you get to Nauru; there's no way to get one when you arrive. In addition to your visa, you'll also have to show proof of hotel bookings or sponsorship from a resident of Nauru. Plus, Travel + Leisure notes that you have to obtain your visa from one of only 12 consulates in the world. And flights go to the island only once a week.
5. Somalia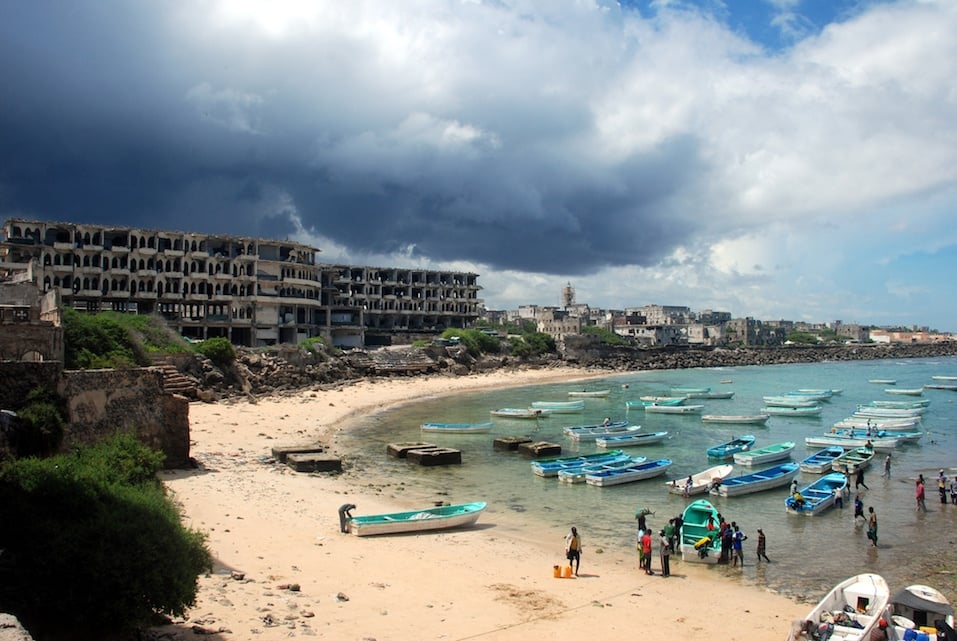 Somalia isn't a vacation destination for the faint of heart. The State Department warns Americans against traveling to the country due to the activity of an al-Qaida affiliated terrorist group, al-Shabaab. USA Today notes that obtaining a Somalian visa is complicated. Some sections of the country issue visas when you arrive. But others require you to get one from a Somali embassy — even though there isn't one in the U.S.
Plus, the State Department warns that Americans traveling to Somalia are subject to local laws. And if you violate one, even unknowingly, you can be expelled or even imprisoned. However, Somalia has "no organized system of criminal justice." So locally established courts operate under Somalian custom and Islamic Shari'a law, "some of which may be hostile towards foreigners." 
6. Sudan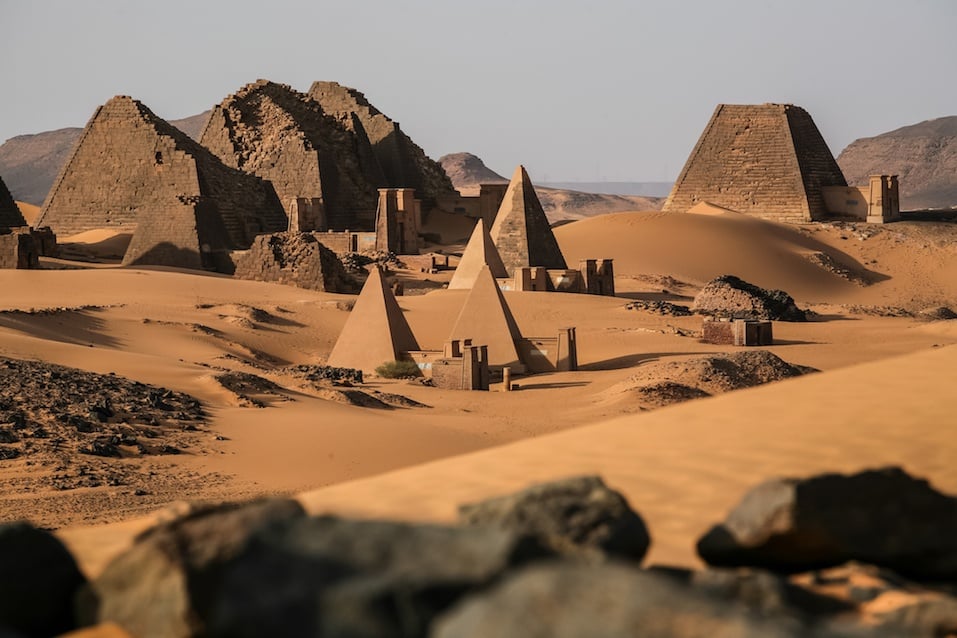 Another country the Department of State really doesn't want you to visit? Sudan. The State Department cites risks of "terrorism, armed conflict and violent crime." It also warns that the Embassy has little ability to help travelers who venture outside the city of Khartoum. Visitors have to register with the Ministry of Interior within three days of arrival, and all travelers planning to go beyond Khartoum need to obtain a travel permit. Then, you need to register with the police within 24 hours of arriving at a destination outside of Khartoum. Even travelers with proper documentation should expect delays and can be temporarily detained by security forces. You also need a photography permit, but you still run the risk of having your camera equipment seized, even if you have the right permit. 
7. Turkmenistan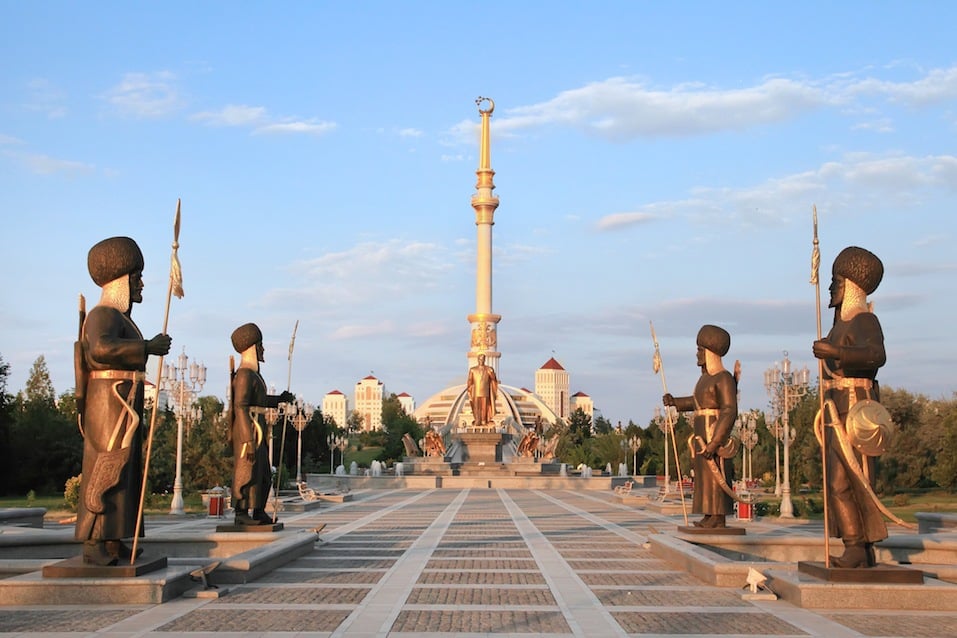 To travel to Turkmenistan, a country on the Caspian Sea in central Asia, you have to obtain a letter of invitation certified by the Government of Turkmenistan — in addition to your visa. And getting the letter doesn't guarantee that you'll be granted a visa. Travel + Leisure reports that even with the official letter of invitation, proof that you've hired a 24-hour guide, and a full itinerary, "it's not uncommon to be rejected."
Fortunately, there's one way around the problem for Americans who really want to see the country. You can get a three-day transit visa, intended for travelers biking or driving across the country, to see the sights and get a taste of the culture. 
8. Saudi Arabia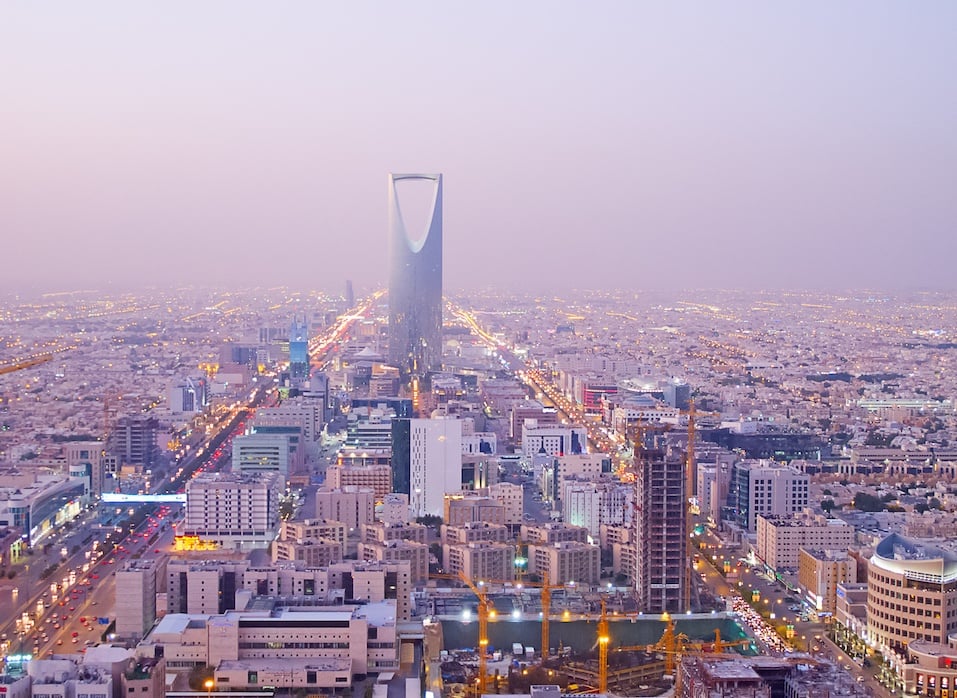 The State Department advises that Americans "carefully consider" the risks of traveling to Saudi Arabia due to the activity of terrorist groups in the country. The government sometimes issues travel bans against people who then can't leave the country for months or even years. Travel + Leisure reports that the country "typically only issues visas for those on business trips or with family in the kingdom," though you might be able to get in with a tour group.
And USA Today reports that all travelers, but especially women, should study Saudi customs before embarking on a trip. For instance, women traveling alone won't be allowed into the country unless they're met at the airport by a husband, a sponsor, or a male relative.
9. Iraq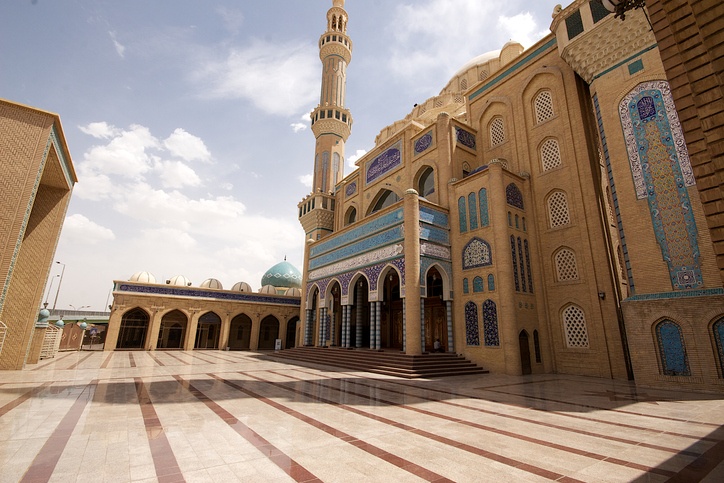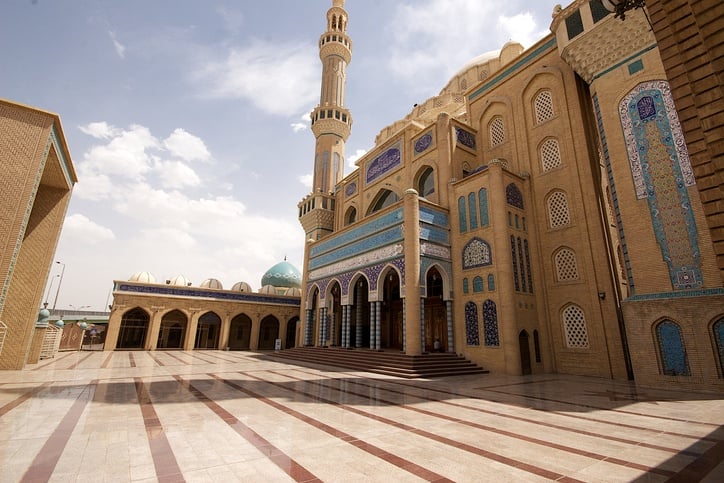 The State Department advises Americans against traveling to Iraq. It warns that Americans traveling in the country "are at high risk for kidnapping and terrorist violence," and notes that the Embassy has an extremely limited ability to help travelers.
If you still want to make the trip, you'll need to navigate a lot of red tape. The State Department reports that your passport will need to be valid for six months after your travel dates. You'll need to apply for a visa through the Embassy of Iraq in Washington, D.C. Once you arrive in Iraq, you'll need to obtain an arrival sticker and residency stamp. You'll also have to submit to a blood test for HIV and hepatitis. 
10. Bhutan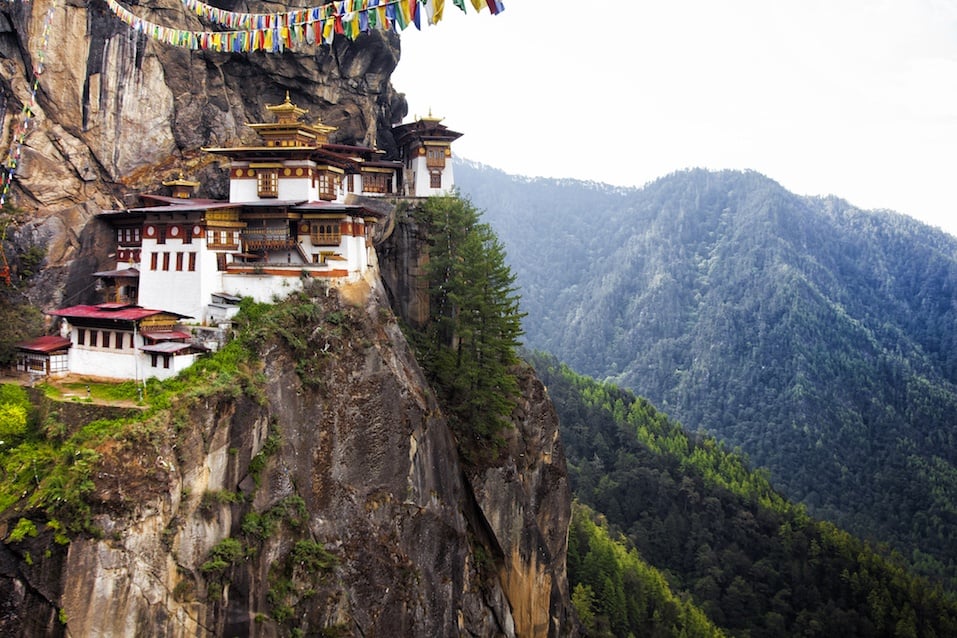 Bhutan is on the State Department's list of countries without a U.S. embassy or consulate or diplomatic relationships with the United States. That automatically complicates the process of traveling to the country. In fact, all tourists — unless they happen to have an Indian, Bangladeshi, or Maldivian passport — have to book their trip through a Bhutanese tour operator, or one of those operator's international partners.
The country's Tourism Council sets a minimum daily tariff required of all visitors. However, the fee does include accommodations, meals, transportation, the service of guides and porters, and cultural programs. But CNN reports that the restrictive cost proves worth it for many travelers.
11. Iran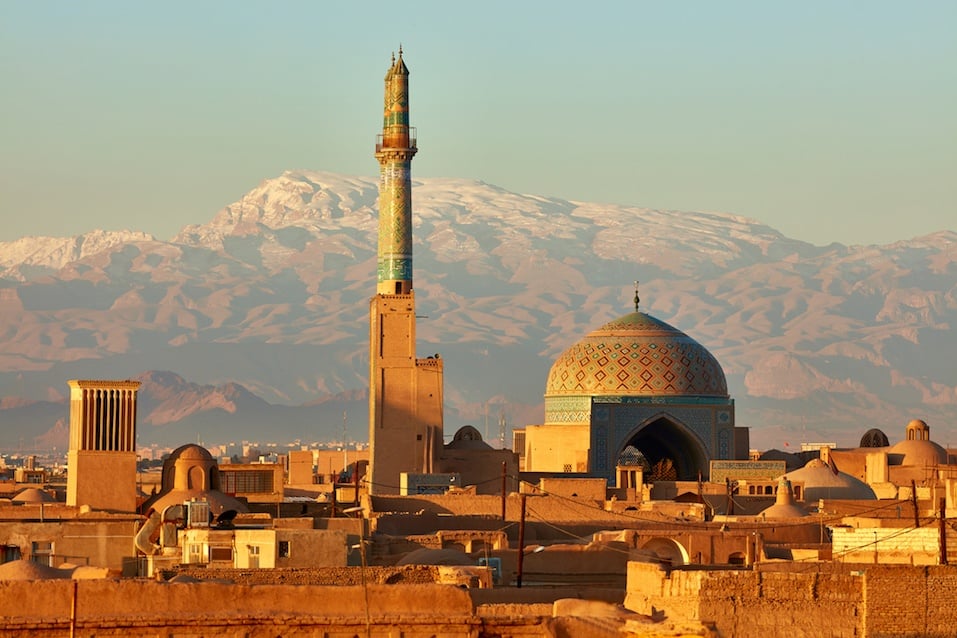 Iran is another country without a U.S. embassy or consulate and without a diplomatic relationship with the United States. And the Trump administration's travel ban on six Muslim-majority countries, including Iran, will likely make it even harder for Americans to travel to the country.
Reuters reports that U.S. citizens traditionally have to apply for visas to visit Iran, and the government has to approve your entire itinerary. But the Iran Foreign Ministry promised that the country would take "proportional and reciprocal action" against the U.S. travel ban.
Several factors may preclude Americans from obtaining a visa, including small infractions like applying for a visa before receiving a travel authorization number. Plus, American citizens need have a guide with them at all times while in Iran. 
12. Libya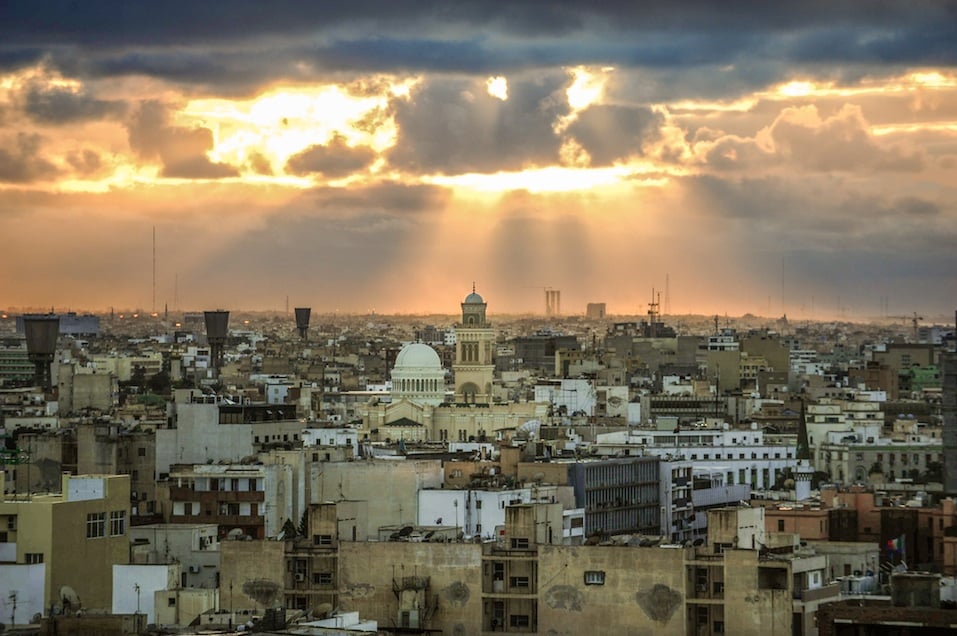 Americans aren't prohibited from visiting Libya. However, the State Department has made it clear that it doesn't think Americans should travel to the north African country. In fact, the U.S. Embassy suspended all embassy operations in Libya in 2014 thanks to violence between Libyan militias. As of 2017, the embassy in Tripoli remains closed.
Plus, the State Department has little ability to assist U.S. citizens traveling to Libya, and the U.S. government can't help you get a visa to visit Libya. On top of that, most international airports are closed, and flights in and out of the remaining operational airports are "sporadic." 
13. Yemen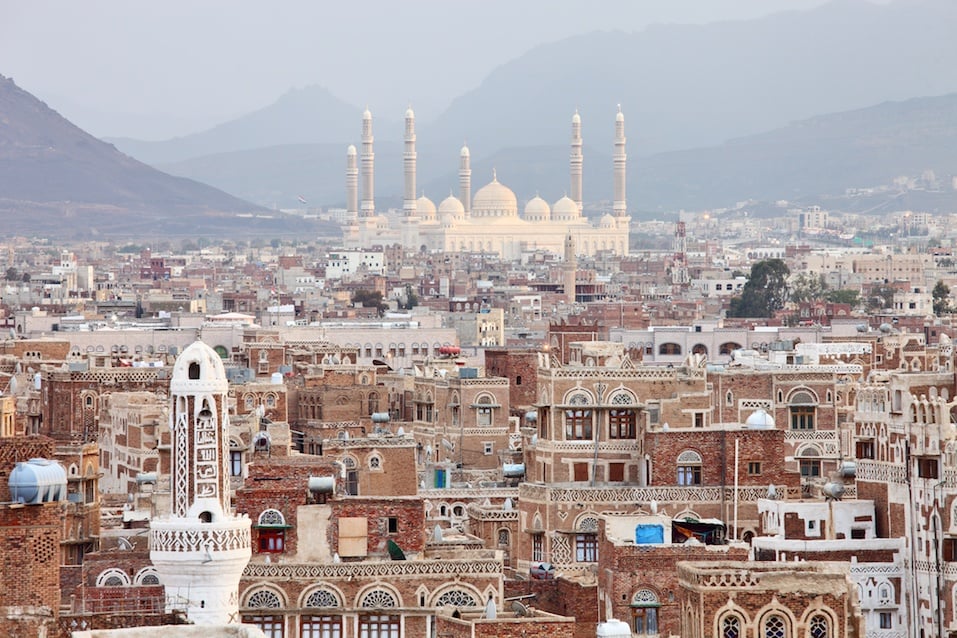 Yemen is another country that the State Department advises Americans to avoid. The department cites a "high security threat level posed by ongoing conflict and terrorist activities" as a reason to defer travel to this Arab country. Another reason to choose a different destination? You'll have a hard time getting to Yemen as an American. World Travel Guide reports that Yemen's embassy in the United States isn't currently issuing visas. Without one, there's no way to visit the country. Even if you did manage to obtain a visa, you'd have to be on your best behavior. Visitors who violate Yemeni laws, even unknowingly, can be expelled, arrested, or imprisoned. 
14. Eritrea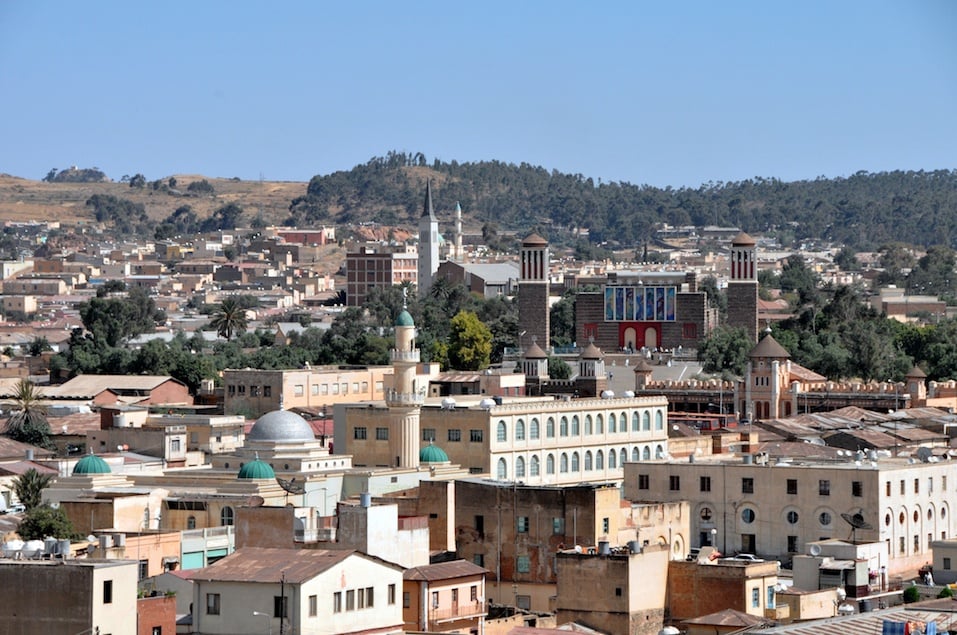 Eritrea, a country in northeast Africa, restricts the travel of all foreign nationals. So the Department of State warns that the U.S. Embassy has only a limited ability to provide emergency consular services to U.S. citizens outside Asmara. Eritrea and the United States have strained relations, which makes it difficult even for travelers with dual citizenship to obtain a visa. Travel + Leisure reports that the application process often results in unexplained rejections.
However, if you do manage to get a visa, Lonely Planet recommends staying within Asmara. In that case, you won't need to apply for additional travel permits (unlike the rest of the country, which is subject to strict travel restrictions).
15. Angola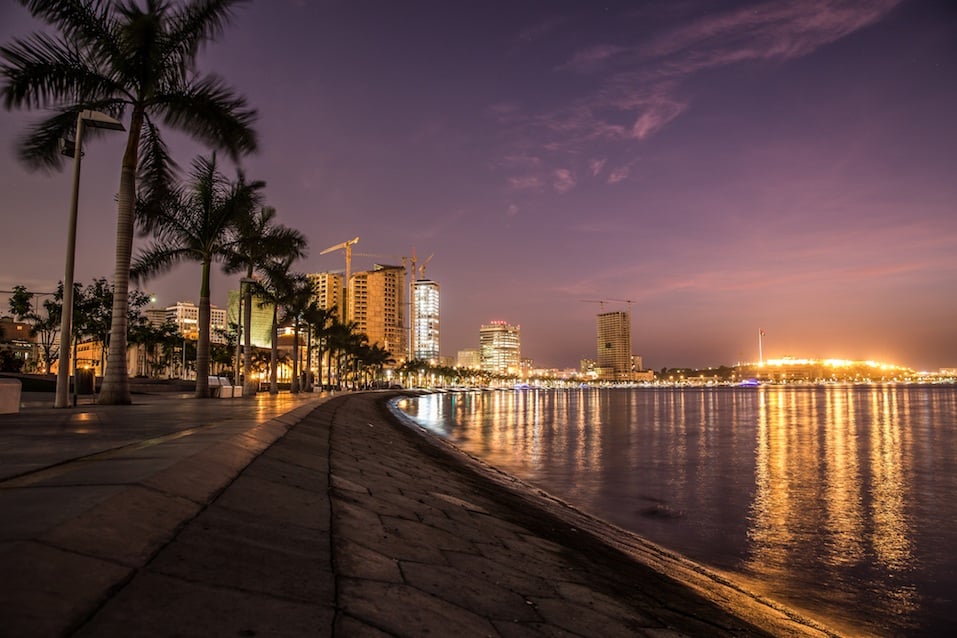 Another country that's notoriously difficult for Americans to visit is Angola. Interestingly enough, you have to start the process of applying for a visa by requesting a "letter of invitation." The letter needs to be written in Portuguese, has to be notarized in Angola, and can cost hundreds of dollars (in addition to the visa fee). Before you even apply for the visa, you have to have purchased a plane ticket and made a non-refundable hotel reservation. As if that wasn't enough, the State Department reports that immigration and customs officials have "detained foreigners without cause and demanded gratuities before allowing them to enter or depart Angola." 
16. Central African Republic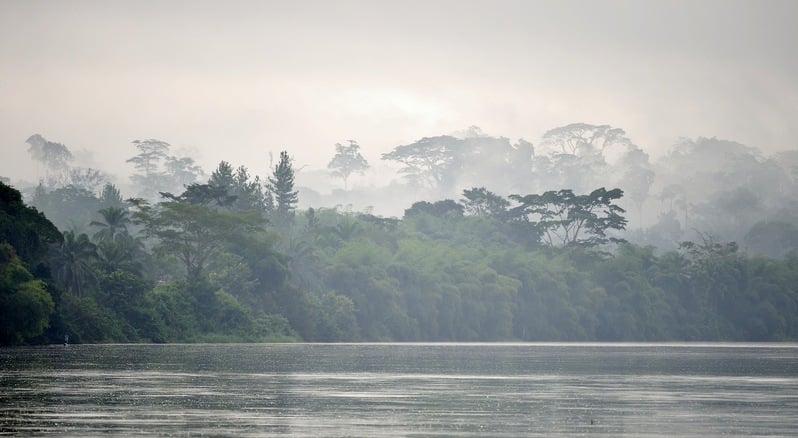 The Department of State warns U.S. citizens against traveling to the Central African Republic. This landlocked country has a high "potential for intercommunal violence" and a "fragile" security situation. "In the event of unrest, airport, land border, and road closures may occur with little or no notice," the State Department warns. The U.S. Embassy in Bangui doesn't provide consular services. So you'll need to contact the embassy in Cameroon, instead. Plus, Lonely Planet reports that political problems and a religiously-fueled civil war "have made the country completely off limits to travelers for safety reasons, with all Western governments warning against any visits here."
17. North Korea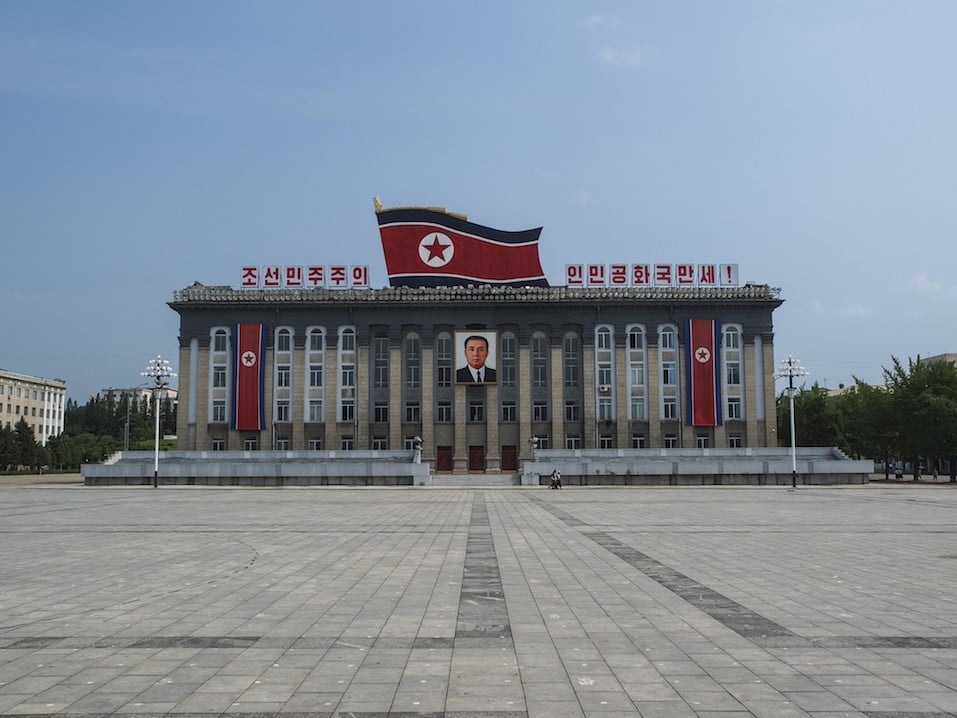 U.S. citizens have long been able to visit North Korea — even if took an in-depth background check and a long wait to get a visa. But the Trump administration announced plans to prohibit Americans from traveling to the country. The Washington Post notes that it's an unusual move for the State Department to ban travel by U.S. citizens to a foreign country. Though the government routinely issues alerts and warnings about travel to specific countries, it doesn't usually ban travel. Typically, when U.S. citizens find that they can't travel to a foreign country, it's because of a decision by a foreign government, not the State Department.
Read More: These Are the 15 Most Corrupt Countries in the World