The Most Educated People in America Live in These Cities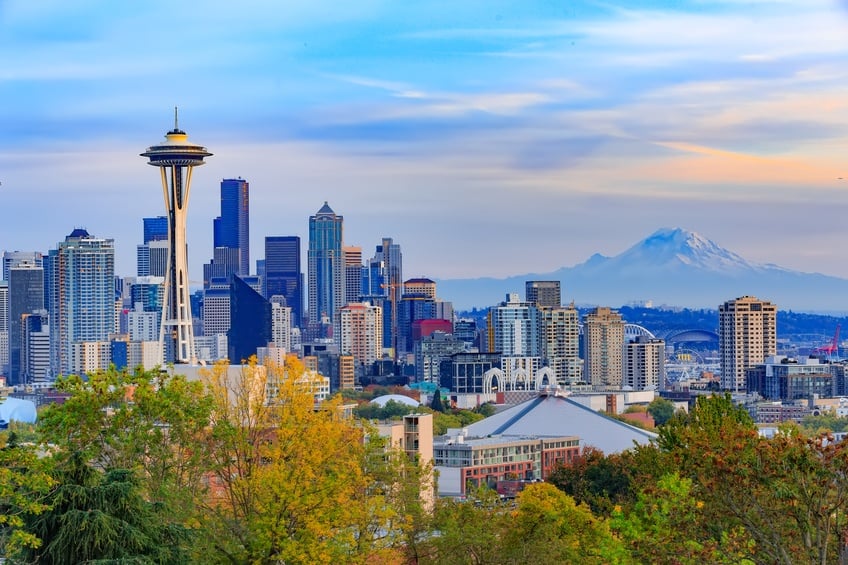 When assessing how educated a city's populace is, there are a number of factors to consider. While there are a few different ways to define what an educated person even looks like, the most obvious way is to look at someone's academic background. Looking at a city's college attainment rate (i.e. the number of citizens with college degrees) is one of the most optimal ways of deciding which cities are the most educated.
There are a few cities that may not have the highest college attainment rate, but are still considered the most educated because of outside factors such as high school graduation rates and number of associate degrees.
How educated a city is overall is an especially important metric to consider for companies who require a college educated workforce. Cities such as San Jose, California or Seattle, Washington have high college attainment rates because of highly skilled technology sectors that drive their economies.
Here is a list of the most educated city in each state, complete with supplementary information on the economic and cultural drivers that affect the amount of educated citizens.

1. Huntsville, Alabama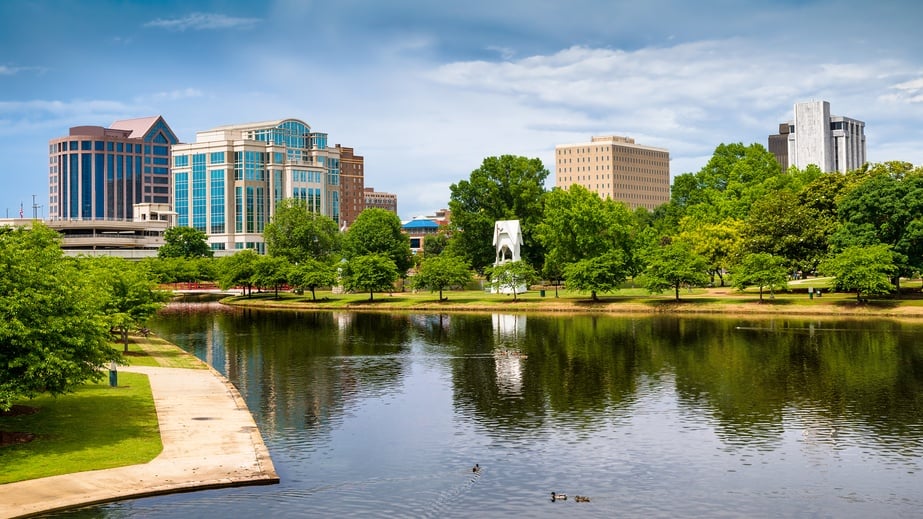 Unfortunately, Alabama isn't well known for its wealth of quality education. Despite having renowned universities such as the University of Alabama, the Southern state has a relatively low overall rate of college attainment at about 24%. The city of Huntsville, however, fares better than the rest of the state. Thanks to the educational demands of the aerospace and defense industries that dominate Huntsville, roughly 38% of its citizens have a bachelor's degree. Its history as an aeronautical hub is so entrenched that Huntsville is colloquially known as "The Rocket City."

2. Fairbanks, Alaska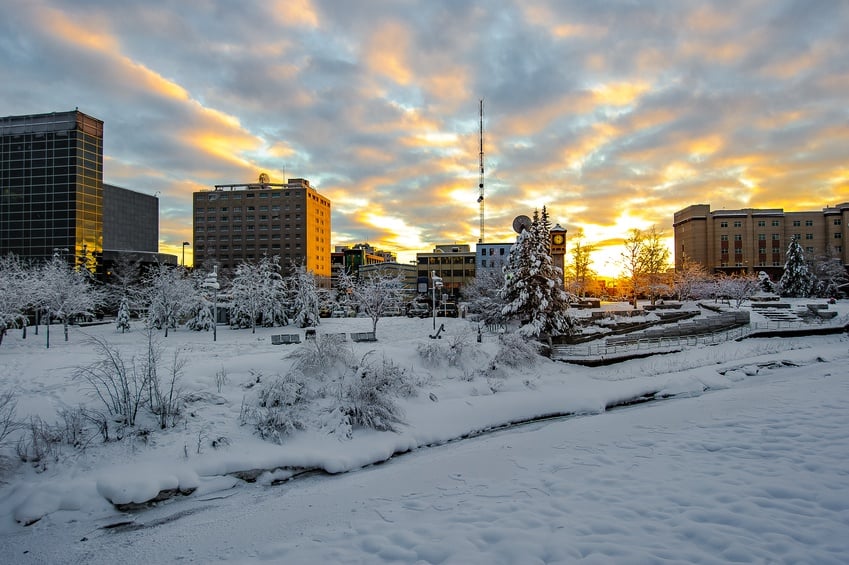 Alaska is a massive state known for its rugged interior and expansive natural preserves. Education, however, is typically not the first reason people think of America's northernmost state. Fairbanks is the best city in Alaska for higher education because it's home to the University of Alaska Fairbanks. Elison Air Force Base and Fort Wainwright make Fairbanks a stronghold of the defense industry, which brings in many college-educated citizens. In addition, the Fairbanks International Airport attracts many citizens into the city and its university.

3. Tucson, Arizona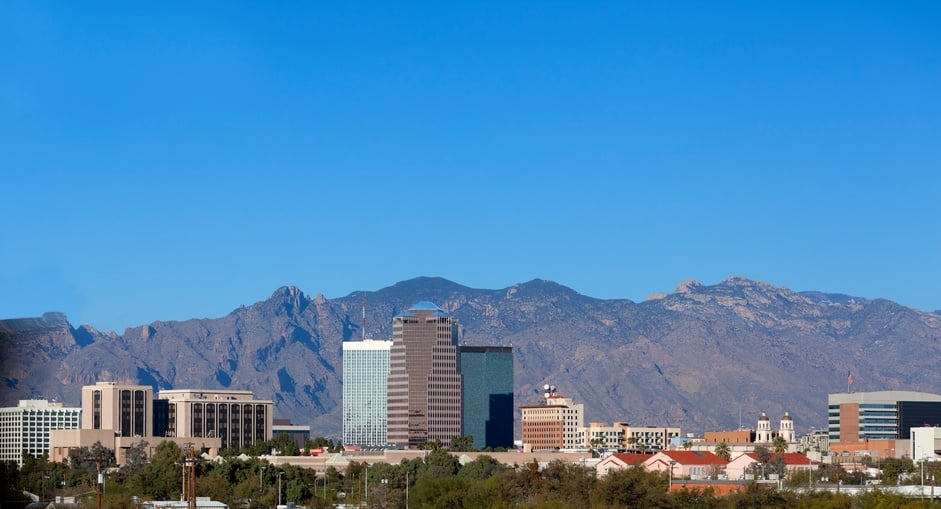 Tucson is a gorgeous city, flanked by towering mountains where a wealth of outdoor adventures await. The city is also a hub for technology, education, and defense. The University of Arizona is situated within Tucson, which no doubt contributes to the city's 31% college attainment rate. The U.S. military also has a strong presence there that brings in educated citizens. The U.S. Army Intelligence Center, Davis-Monthan Air Force Base, and Fort Huachuca employ a large number of Tucson's citizens.

4. Little Rock, Arkansas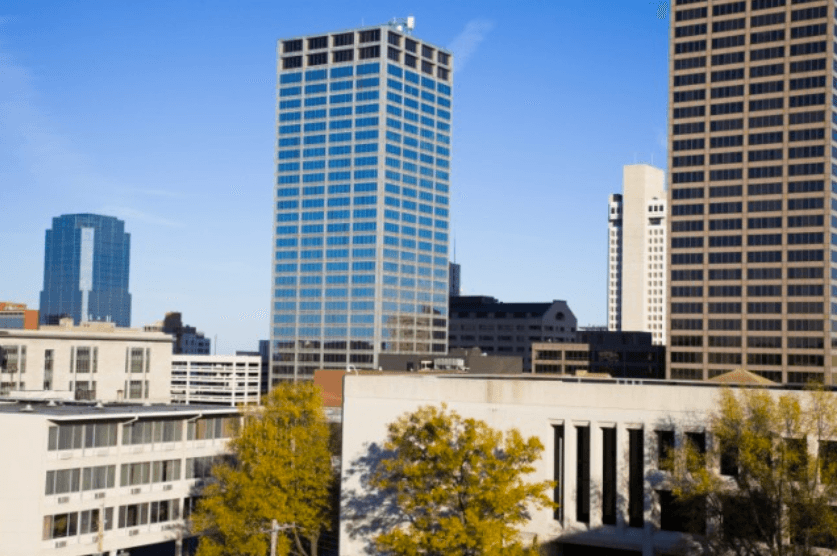 Arkansas's capitol city is also one of the state's best destinations for acquiring a college education and meeting other educated citizens. Its college attainment rate of 30% hovers just below the national average of 31%. The city is nearly tied with Fayetteville, which has a similar rate of citizens with bachelor's degrees thanks to the University of Arkansas. Little Rock barely wins out because of its industries and employment opportunities, which include the University of Arkansas for Medical Sciences. Major companies such as Dillard's and Windstream Communications help make the capitol city an ideal place for college graduates.

5. San Jose-Sunnyvale-Santa Clara, California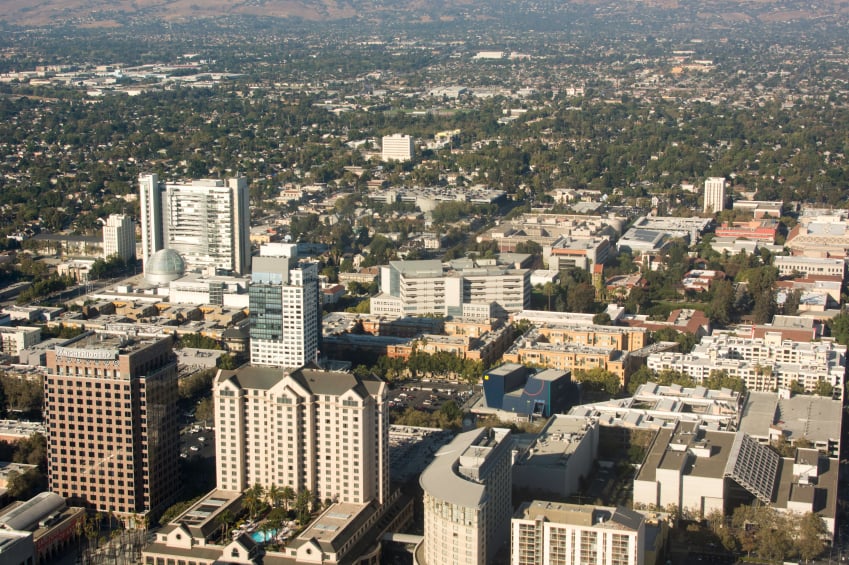 The San Jose area has one of the highest college attainment rates in the country. This fact comes as no surprise given that San Jose houses the legendary Silicon Valley where highly educated tech wizards flock to create start-ups and join juggernauts such as Intel and PayPal. Roughly 49% of San Jose's citizens have some sort of college degree, which means nearly half of the population is college educated. Of course, the highly competitive job market created by these internationally renowned tech industries means that surviving in San Jose often demands an extensive academic background.

6. Colorado Springs, Colorado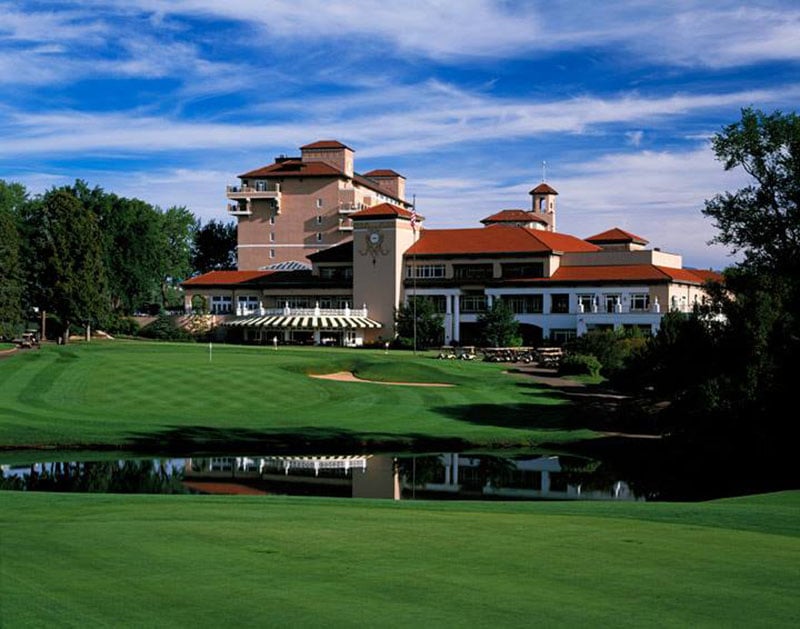 Anyone familiar with Colorado Springs will immediately know the city is a stronghold of the U.S. military and the defense industries. Numerous air force bases dot the landscape, including Peterson Air Force base, Fort Carson, Schriever Air Force base, and the North American Aerospace Defense Command. Attaining employment in one of these prestigious institutions requires an extensive educational background due to the highly technical nature of aeronautics. The picturesque city is also home to the University of Colorado at Colorado Springs, which helps bolster the city's college attainment rate of 36.5%. While Boulder, Colorado has a much higher attainment rate of 60%, Colorado Springs ultimately wins out because it ranks third in the nation for high school diplomas and associate degrees.

7. Bridgeport, Connecticut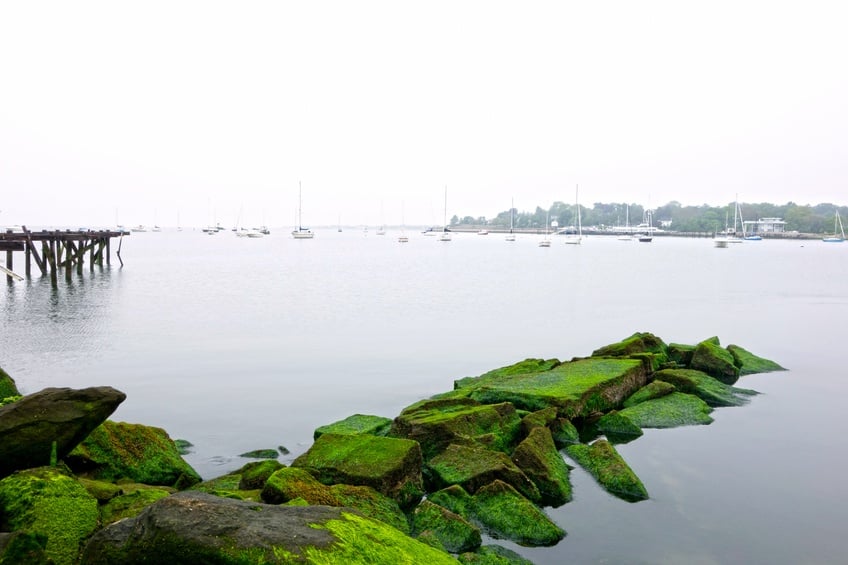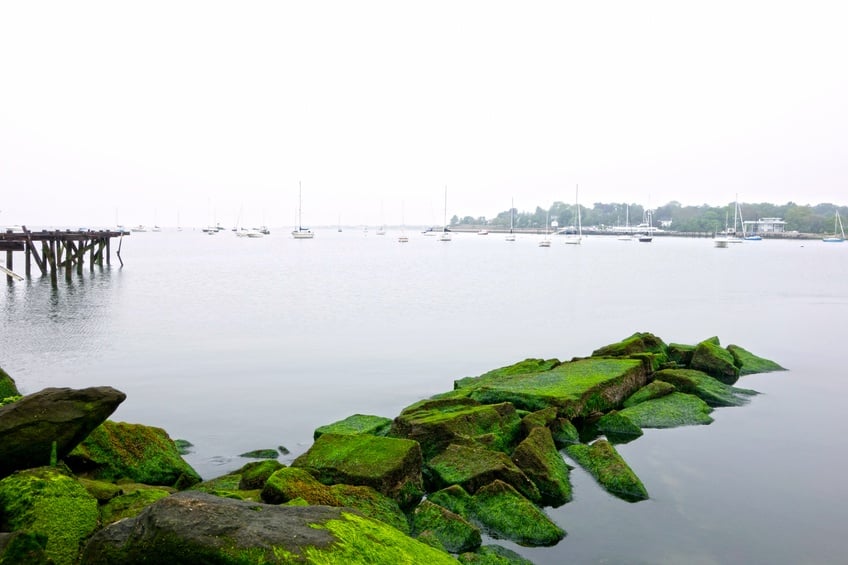 Bridgeport is a hot destination for tourists, businesses, and students alike. The city houses a number of important attractions including the Stamford Museum, the Beardsley Zoo, and the Maritime Aquarium at Norwalk. In addition, a trio of renowned colleges help make Bridgeport the most educated city in Connecticut. The University of Bridgeport, Sacred Heart University, and Fairfield University are all within Bridgeport or neighboring towns Stamford and Norwalk. As a result, 46.3% of the city's residents hold a college degree.

8. Dover, Delaware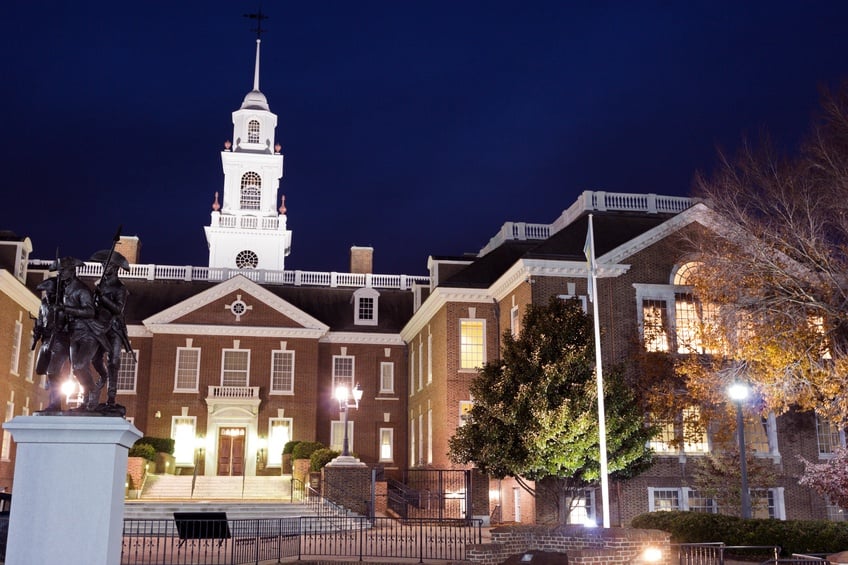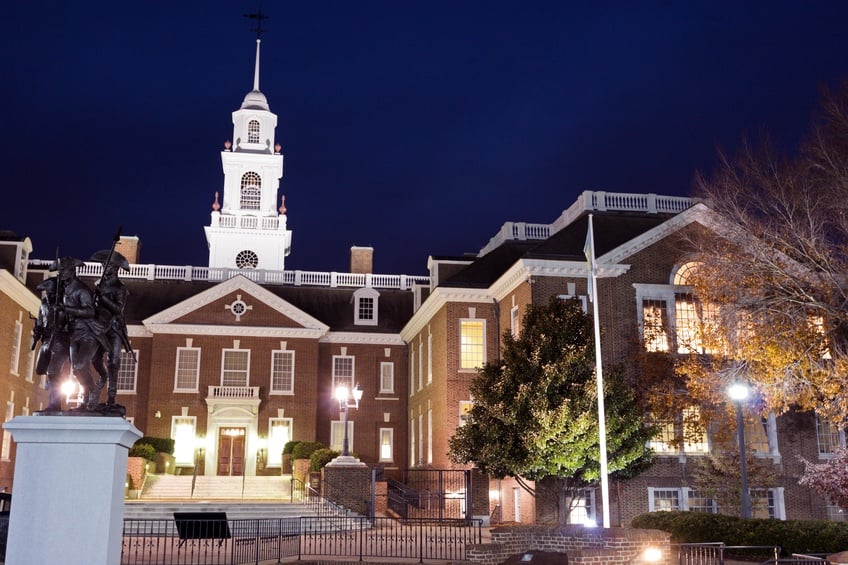 Wilmington would be Delaware's most educated city with a college attainment rate of 32.6%. However, the city's metro area stretches into Maryland and New Jersey, which disqualifies the sprawling city. Dover is Delaware's de facto winner for most educated citizens as it is the state's only contained metro area. As a result, its attainment numbers aren't terribly impressive as only a sparse 21.3% of citizens hold a bachelor's degree. The city's average income is also lackluster, with households earning only a little over $55,000 annually.

9. Tallahassee, Florida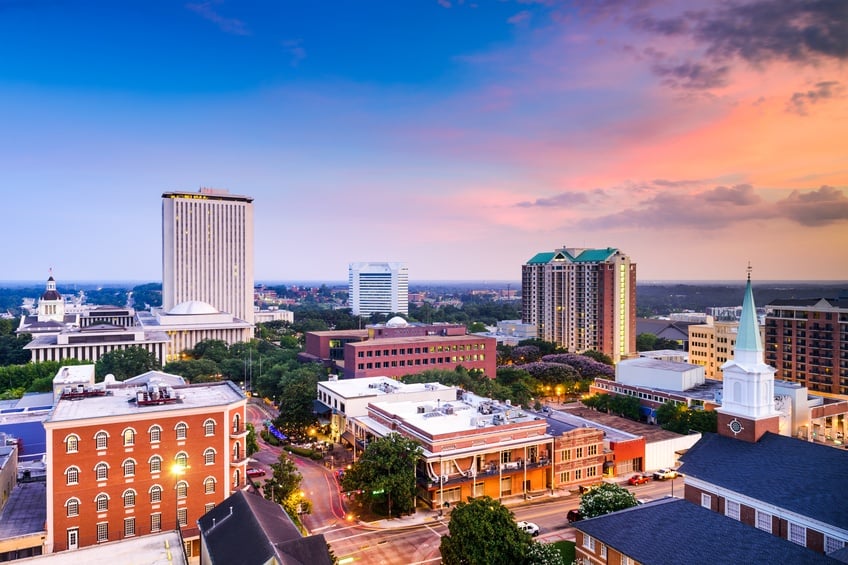 In addition to being Florida's capitol, Tallahassee is a central hub for industry, education, technology, and agriculture. Two of Florida's most prestigious universities, Flordia A&M University and Florida State University, are within Tallahassee's city limits. The capitol city is also a premier destination for scientific research because of the National High Magnetic Field Laboratory. This combination of science and education contributes to Tallahassee's respectable college attainment rate of 35.3%.

10. Atlanta, Georgia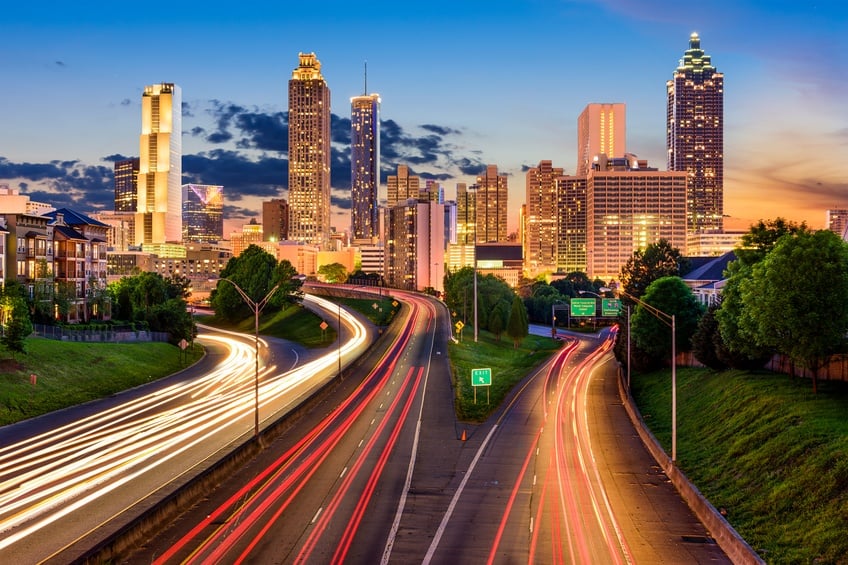 Considered by many to be the jewel of the Southeast, Atlanta, Georgia is home to some of the most renowned companies and educational institutions in the world. Massive corporations such as Delta Airlines and Coca-Cola call Atlanta home, in addition to countless other Fortune 500 companies that attract educated citizens. Atlanta also has a rich history of African-American institutions, namely Morehouse College, Spelman College, and Clark-Atlanta University. Georgia Technical Institute, a dream school for engineers and scientists, lies in the heart of Atlanta, which helps contribute to the city's 37% college attainment rate.

11. Honolulu, Hawaii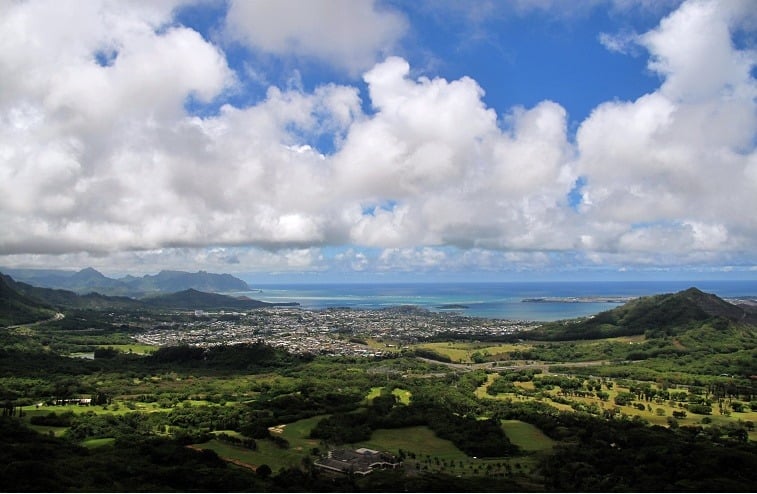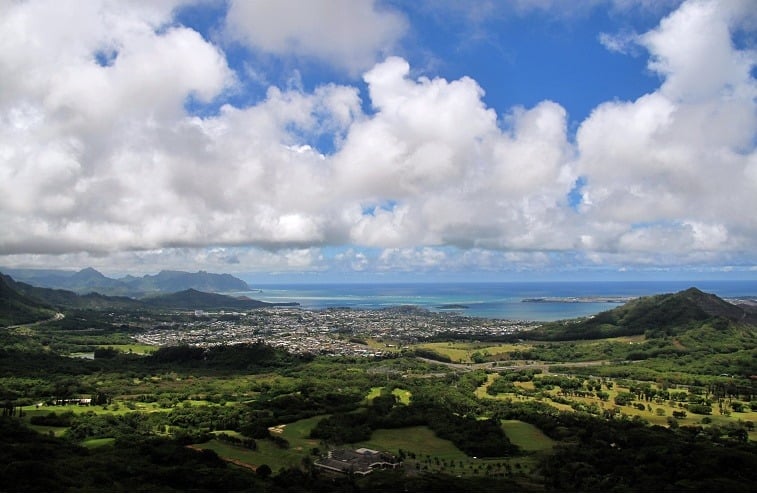 While many know Honolulu because of the infamous assault on Pearl Harbor in 1941, the city has since thrived due to a number of factors. The gleaming metropolitan area's beachfront location and seasonable climate draws throngs of tourists and college graduates looking to enter the hospitality industry. Tourists bring in billions of dollars into the economy annually, which also makes Honolulu an ideal spot for graduates looking for well-paying jobs. The city boasts a 33.2% college attainment rate, which barely outpaces the national average.

12. Boise, Idaho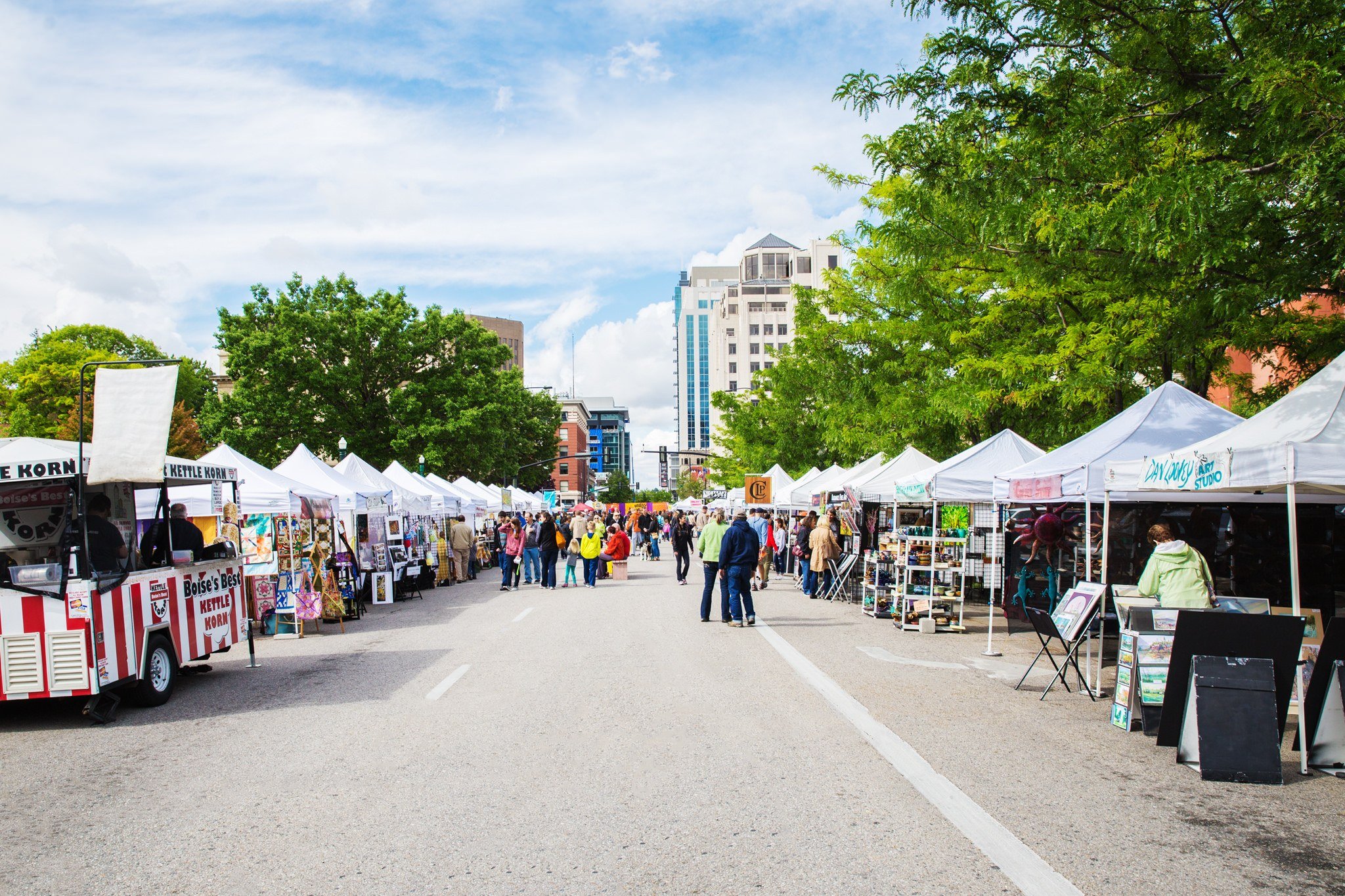 With its abundant natural resources and employment opportunities, Idaho is a sorely overlooked state that offers much more than potatoes. The Boise metropolitan area is the premier destination for college students because of the University of Boise. Roughly 20,000 students attend the university, and many seek employment in the city's thriving technology and tourism sectors. Companies such as Micron and Albertsons are located in the beautiful city, which helps to attract more educated citizens. Boise's college attainment rate clocks in at a model 30.1%.

13. Chicago, Illinois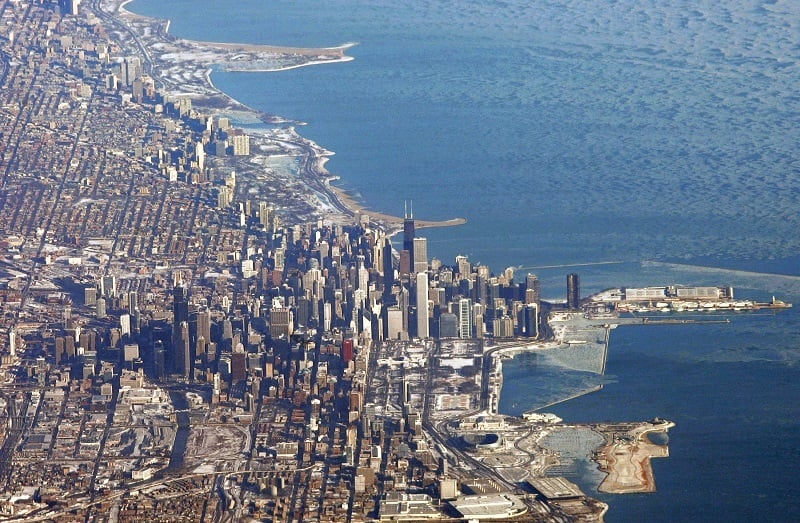 Chicago is a city that nearly every American probably knows as "The Windy City," "The Second City," or more informally as "Chi-Town." Because of its massive size and status, Chicago contains a wealth of opportunities from high-quality education to large corporations. McDonald's recently announced its move to Chicago, where it will join other influential corporations such as Allstate and Exelon. There are numerous universities in the city as well, most notably the University of Chicago and the University of Illinois at Chicago.

14. Bloomington, Indiana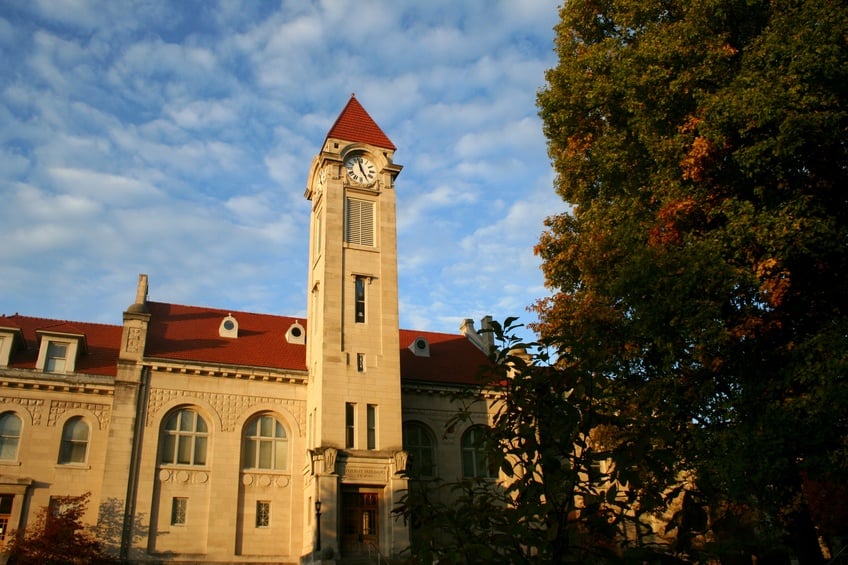 Bloomington is the higher institution capitol of Indiana. The initial and largest campus of Indiana University is in Bloomington, along with a number of renowned schools within the university such as the Kelley School of Business, Jacobs School of Music, and the School of Public Health. Because of Indiana University's extensive reach in the city, Bloomington has a college attainment rate of 40%.

15. Ames, Iowa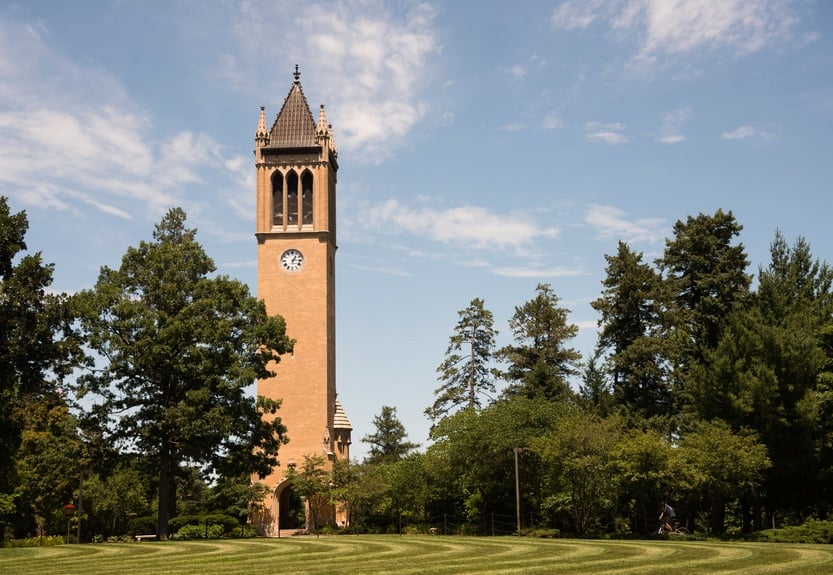 Iowa is a state dominated by agriculture and energy where drivers are treated to sweeping views of massive farms and seemingly endless fields of wind turbines. Ames, Iowa is one of the state's few educational strongholds that stands out among the pastures and plains. Naturally, the city houses Iowa State University, which enrolls roughly 30,000 students. In addition, the U.S. Department of Energy is a primary source of employment because of its Ames Lab. Overall, Ames has an impressive college attainment rate of 51.6%.

16. Kansas City, Kansas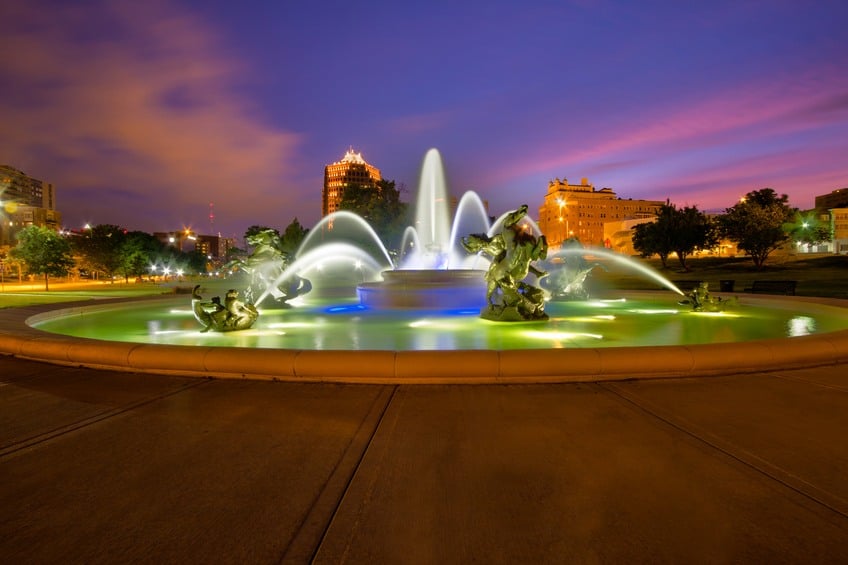 Kansas City is the cultural heart of Kansas. The capitol city contains a rich history of jazz legends such as Charlie Parker and offers architectural delights in the form of over 200 fountains scattered throughout the city. A number of higher institutions also call Kansas City home, including Rockhurst University, Kansas City Art Institute, St. Luke's College of Health Sciences, and the University of Missouri-Kansas. A number of important businesses are in the city as well such as Garmin and the Lansing Trade Group. As a result, the city has a college attainment rate of nearly 36%, which attests to the city's diverse educational opportunities.

17. Lexington-Fayette, Kentucky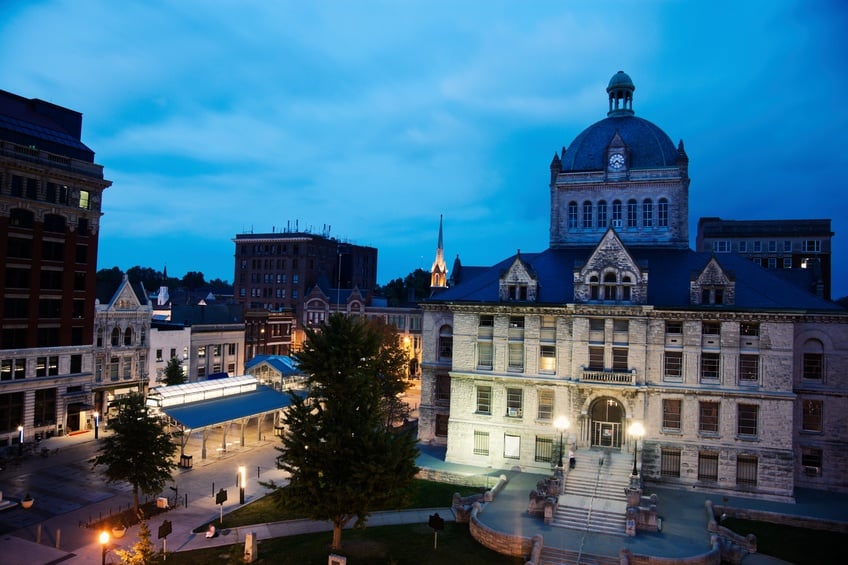 Kentucky is known for its horses and bourbon, and Lexington certainly reinforces those symbols with its outlying horse farms that flank the metro area. Aside from its equestrian dominance, Lexington also offers an array of educational opportunities for Kentucky's citizens. The University of Kentucky draws in a great deal of educated people with an undergraduate enrollment of over 20,000 students. In addition, Transylvania University and Bluegrass Community & Technical College bolster Lexington's college attainment rate of 35.5%.

18. Baton Rouge, Louisiana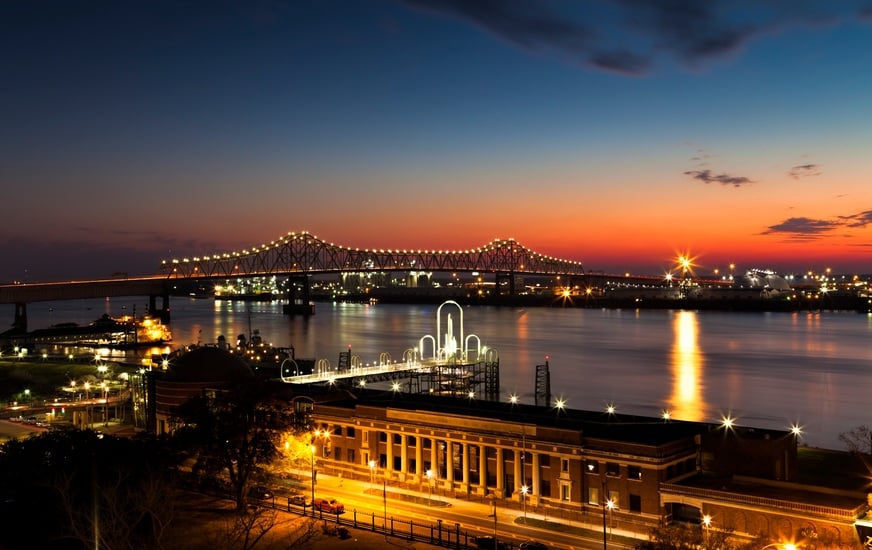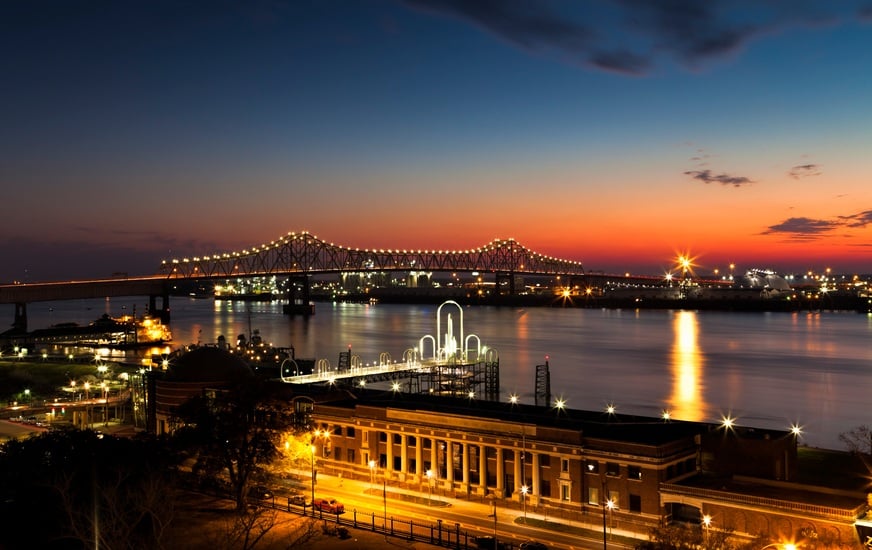 Sadly, Baton Rouge has dominated the headlines in recent months because of horrific floods that parallel the devastation of Hurricane Katrina. Despite the city's environmental woes, Baton Rouge is still a haven of education and an emblem of Louisiana's unique culture. Whether it's large public colleges or private religious universities, a plethora of educational institutions await students in Baton Rouge. College football heavyweight Louisiana State University is located in the city, along with Our Lady of the Lake College, Baton Rouge Community College, and many others. Despite the wealth of universities, Baton Rouge's college attainment rate falls slightly below the national average of 30%.

19. Portland-South Portland, Maine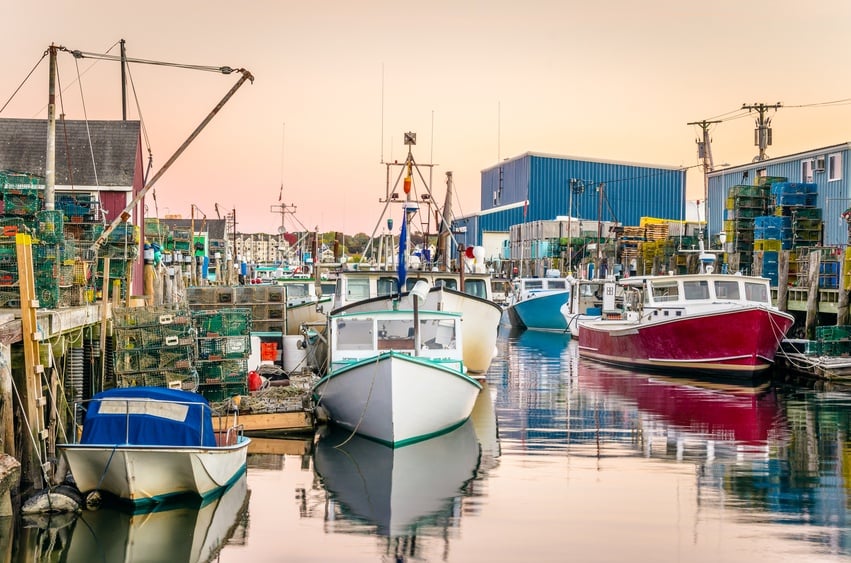 Due to its waterfront location, Portland is a port city through and through. A number of fisheries line Portland harbor, but the fishing industry only represents a portion of the opportunities waiting in this pleasant New England city. The arts have a special place in Portland due to its Arts District, which features the Portland Museum of Art and the Portland Symphony Orchestra. The Maine College of Art is also located in this vibrant district, which adds to the number of higher education institutions such as University of New England. With a college attainment of nearly 40%, Portland is an ideal locale for prospective students and graduates alike.

20. Bethesda, Maryland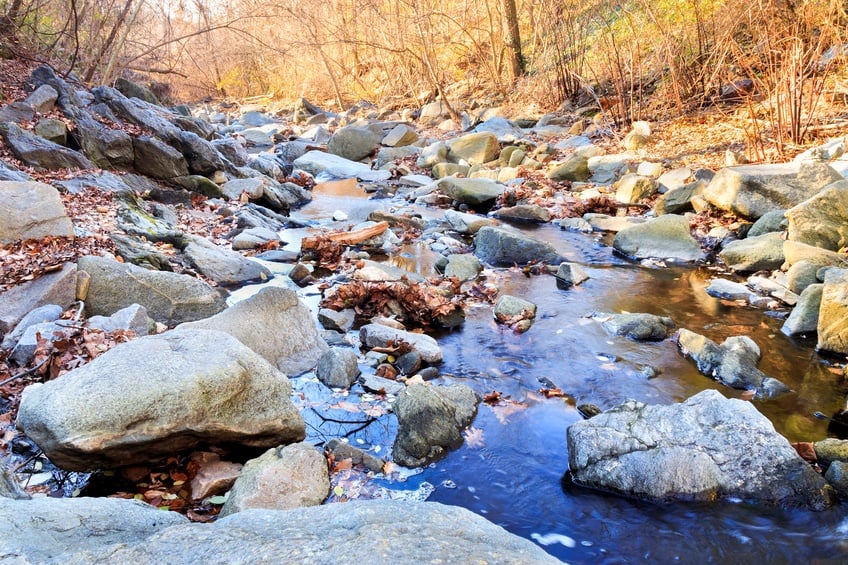 The city of Bethesda, Maryland holds the distinction of being one of the few American cities with a college attainment rate over 50%. Bethesda's attainment rate is 53.4% to be exact, which means over one out of every two citizens holds a college degree. This commendable number stems from the fact that Bethesda houses the National Institute of Health and the National Naval Medical Center. Both campuses are breeding grounds for highly trained, college educated students that often seek employment in one of Bethesda's thriving business sectors.

21. Boston, Massachusetts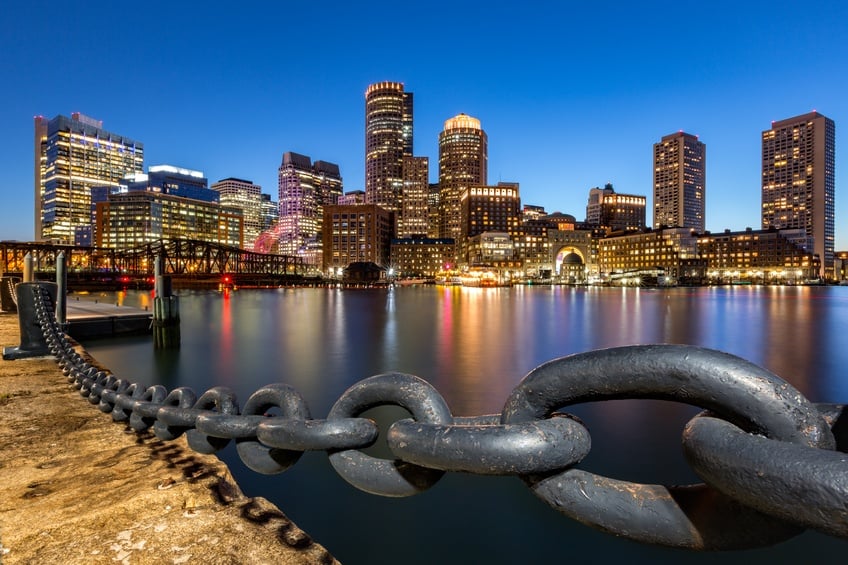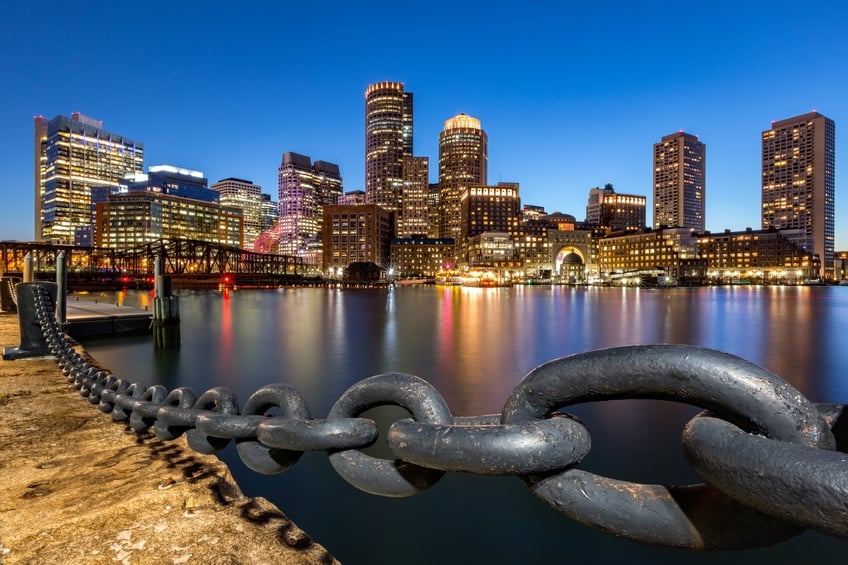 Boston, Massachusetts played a crucial part in America's development as revolutionary history lines nearly every path in the New England metropolis. Today, Boston has evolved into much more than fodder for historians, thanks to a wealth of universities ranging from prestigious music schools to research colleges. In fact, there are well over 100 higher education institutions in Boston, which attract hundreds of thousands of students. The Berklee College of Music is renowned for its world-class education, and University of Massachusetts Boston also draws a significant number of students. Given the huge number of schools, it comes as no surprise that 43.9% of Boston's citizens have a college degree.

22. Lansing-East Lansing, Michigan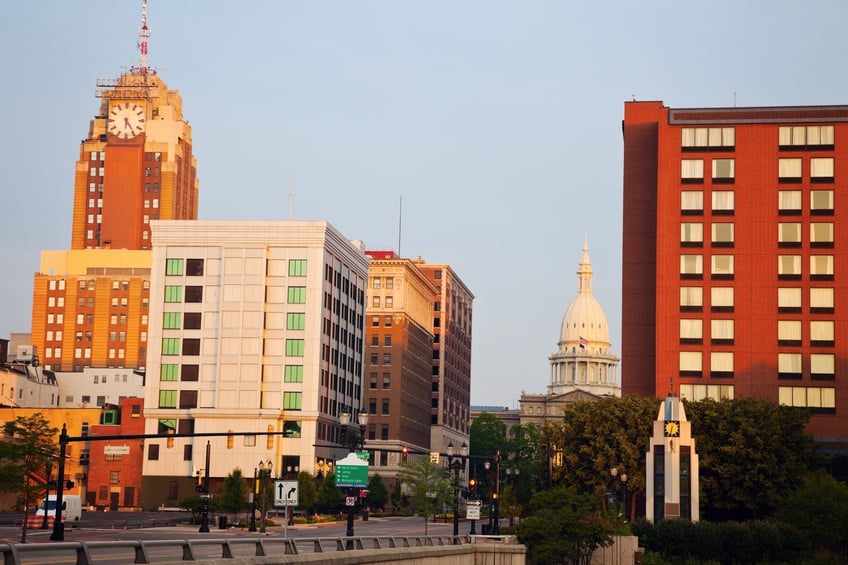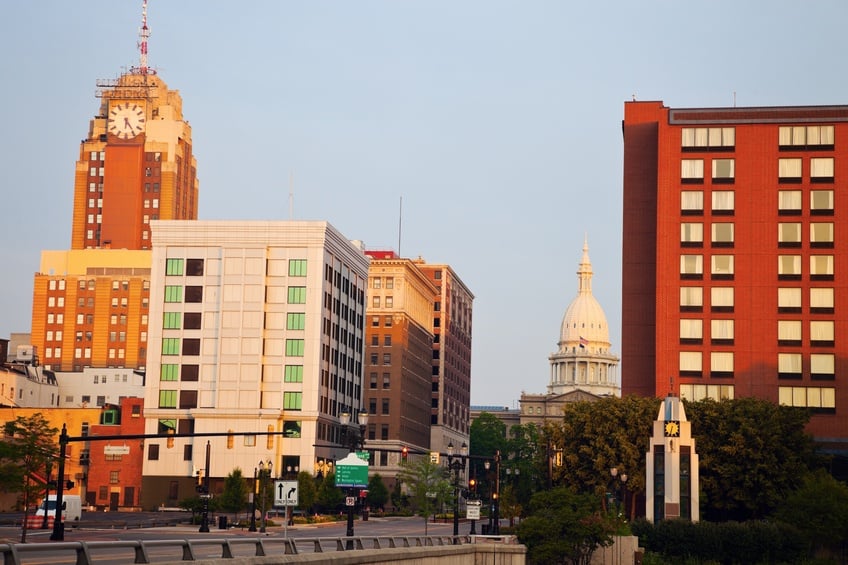 Lansing, Michigan is a modestly-sized city with a total population reaching 427,400 people. Despite its relatively small population, the heavily-forested city contains multiple popular universities. The Thomas M. Cooley Law School is located in Lansing and has one of the largest student bodies of any law school in the nation. Michigan State is also housed within Lansing and currently enrolls over 50,000 undergraduate and postgraduate students. In addition, a number of community and medical colleges contribute to Lansing's attainment rate of 34.2%.

23. Minneapolis-St.Paul, Minnesota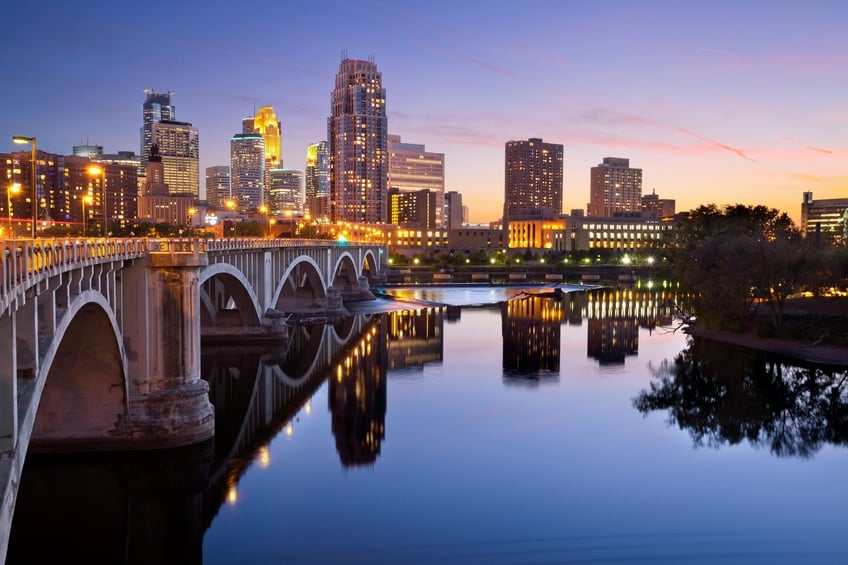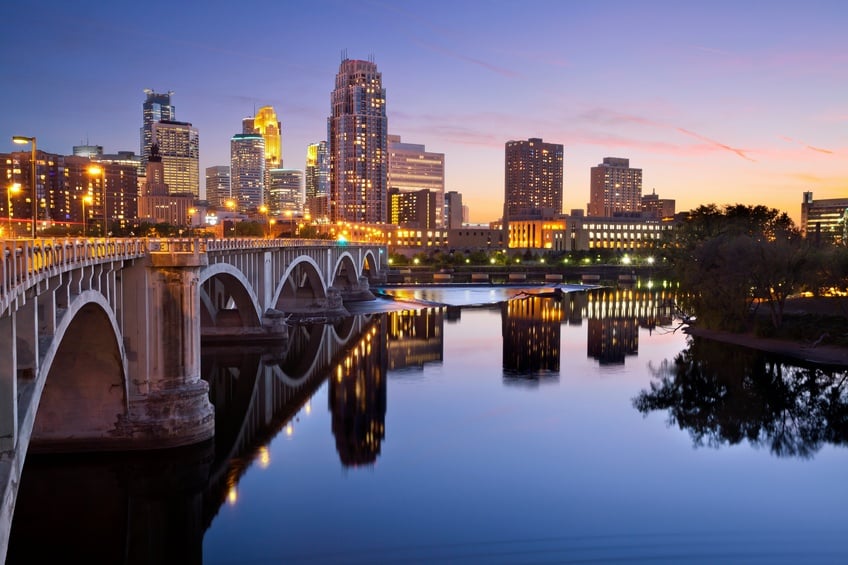 The great Twin Cities of Minneapolis and St. Paul is a bastion of arts, education, and commerce in the Midwest. Residents from smaller rural towns flock to the large metro area for its universities and high standard of living. The University of Minnesota brings tens of thousands of students to the area, in addition to graduates that stay in the city and seek employment. Target and United Health Group have offices in Minneapolis-St. Paul, which makes the city one of the busiest business centers in the nation. Approximately 40% of Lansing's residents hold college degrees thanks to its excellent universities and wealthy corporations that demand higher education.

24. Jackson, Mississippi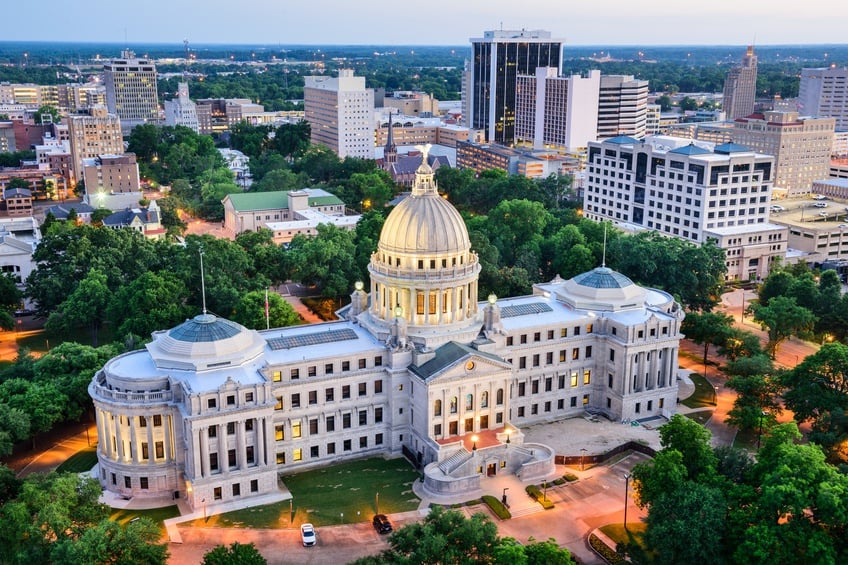 Mississippi is one of the least educated states in the nation as only 20.8% of its citizens hold a college degree. Jackson is the most educated city in the state, but with a college attainment rate of 29%, it still falls short of the national average. Nonetheless, Jackson offers a wealth of culture and opportunity, known for its rich musical heritage of Mississippi Delta Blues. There are also a number of museums paying tribute to Jackson's agricultural industry including the Mississippi Agriculture and Forestry Museum.

25. St. Louis, Missouri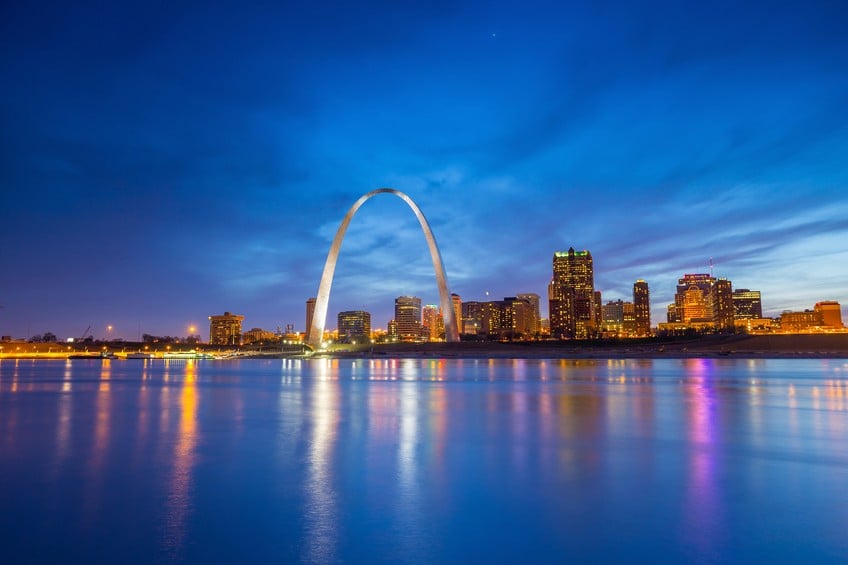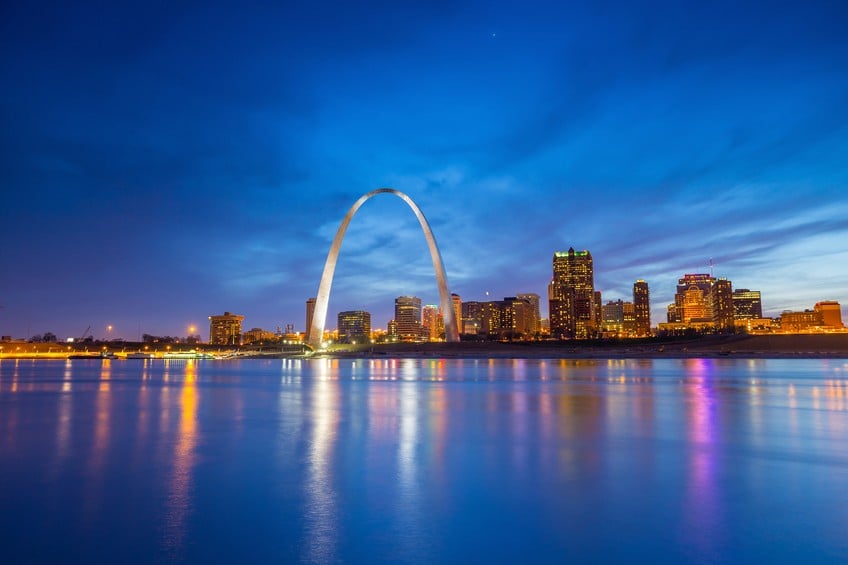 The Missouri and Mississippi Rivers meet in St. Louis, offering a natural metaphor for the convergence of commerce, science, and education that makes up the heart of the city. Nearly 50 universities are located in St. Louis, strewn between the city's famous museums such as the City Museum and the St. Louis Art Museum. The University of Missouri-St. Louis brings over 16,000 undergraduates and postgraduates to the city, in addition to tens of thousands more from Washington University in St. Louis and Saint Louis University. Due to the large number of students, 32.5% of residents living in the iconic Midwestern city hold a college degree.

26. Missoula, Montana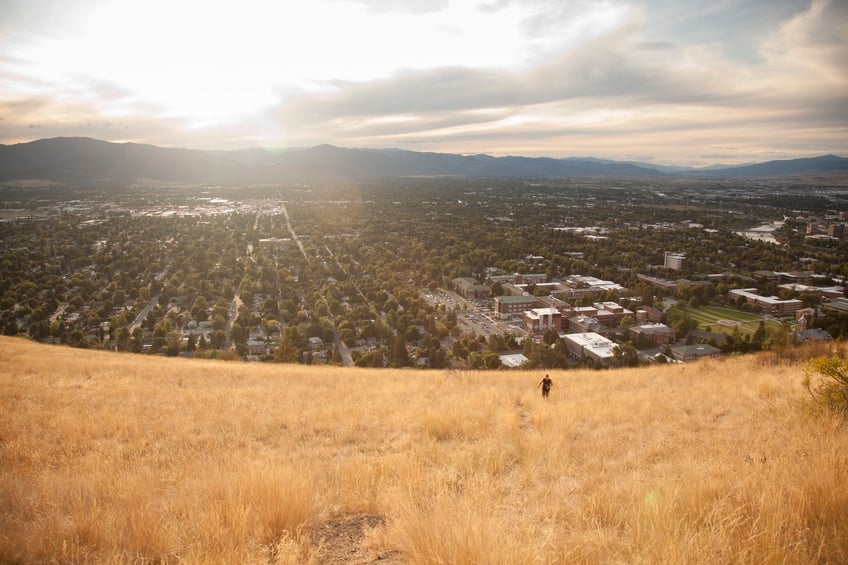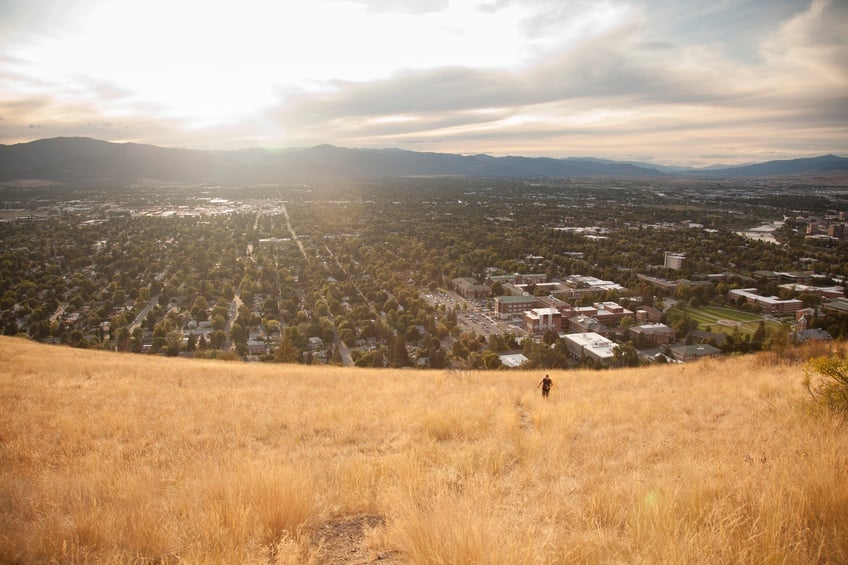 Montana is a state beloved for its wealth of rugged, unspoiled landscapes and iconic national parks. While not quite as unspoiled as Yellowstone, Missoula is still a city surrounded by well-preserved nature and rural charm. With a small population of 114,000, the quaint city is a college town with its economic activity driven by the University of Montana. Due to the large population of students and faculty, roughly 40% of Missoula's residents have a college degree, with many more in the process of obtaining one.

27. Omaha, Nebraska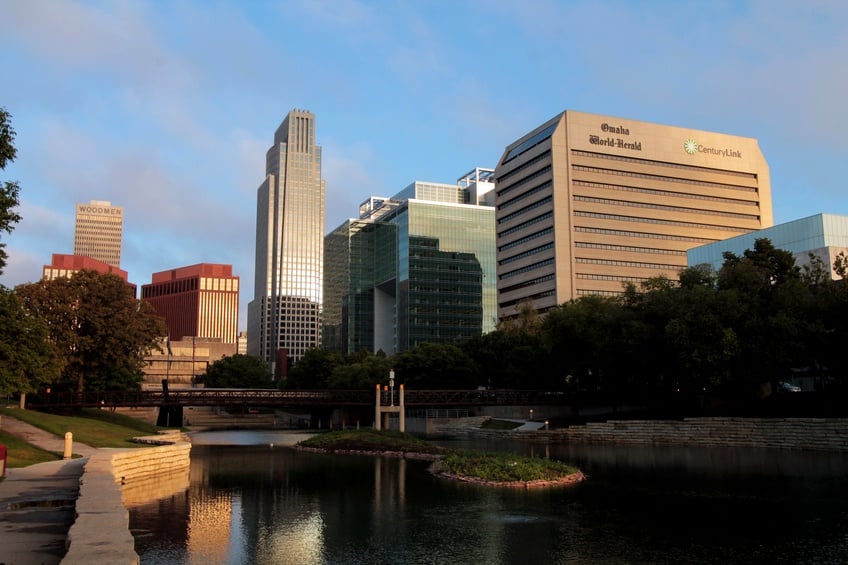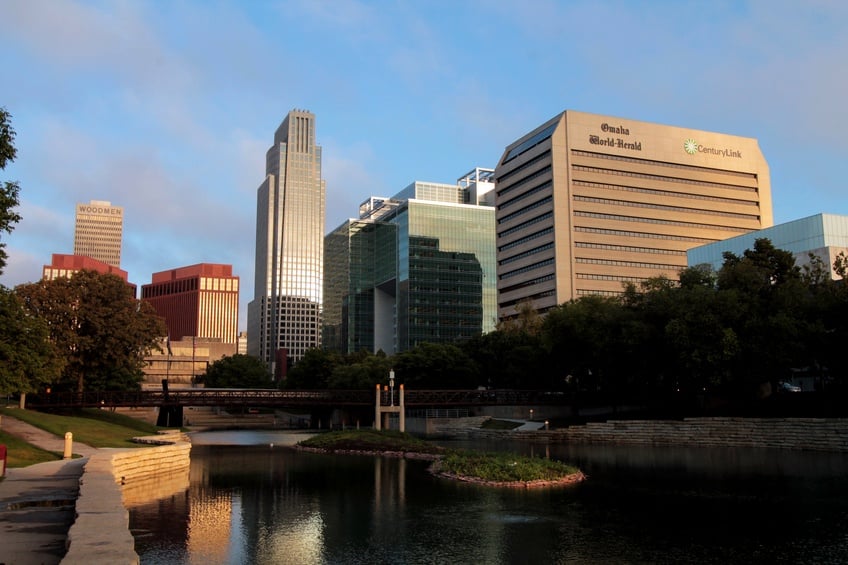 Omaha, Nebraska emerges among the state's vast network of corn fields and agriculture to provide citizens with a mix of demanding job opportunities and rigorous educational institutions. Omaha's residents typically enjoy an easy life with a low cost of living and an average household income topping $60,000. This comfortable standard of living is made possible in part by the city's 34.7% college attainment rate. Numerous universities are located in Omaha, most notably the University of Nebraska Omaha, University of Nebraska Medical Center, and Creighton University.

28. Manchester, New Hampshire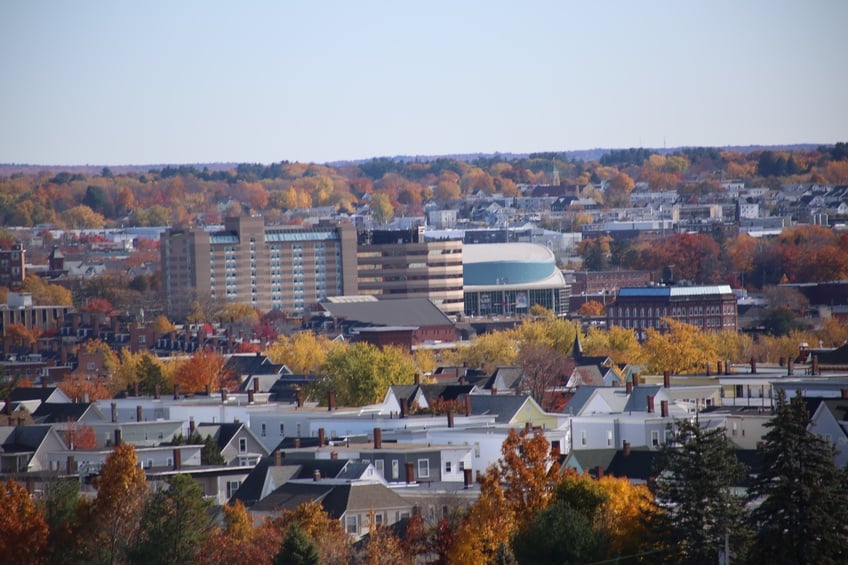 A city's average annual household income often correlates with its college attainment rate and overall quality of education. Manchester, New Hampshire follows this trend closely. The average Manchester household makes a little over $74,000 every year, while 36.9% of its citizens hold a college degree. With many colleges in the city including University of New Hampshire at Manchester and Southern New Hampshire University, Manchester offers a wealth of educational opportunities to its residents.

29. Santa Fe, New Mexico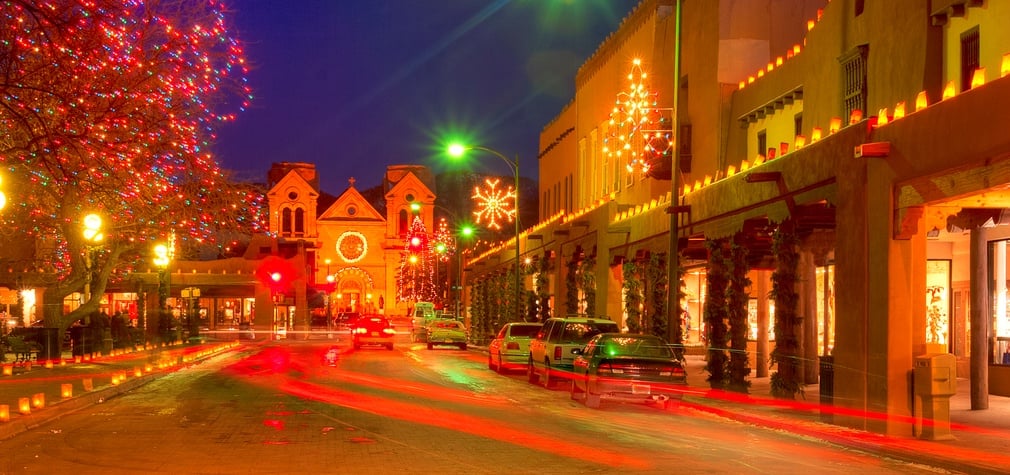 The colorful, sun-kissed metropolis of Santa Fe, New Mexico is much more than a pretty postcard town. The modestly-sized city hosts a number of scientific conferences and its attractive location only bolsters its reputation as a destination for academics and business clientele alike. The Los Alamos National Laboratory along with the Santa Fe Institute attract top researchers from around the country. These robust research institutions explain why roughly 40 out of every 100 Santa Fe citizens hold a college degree.

30. Ithaca, New York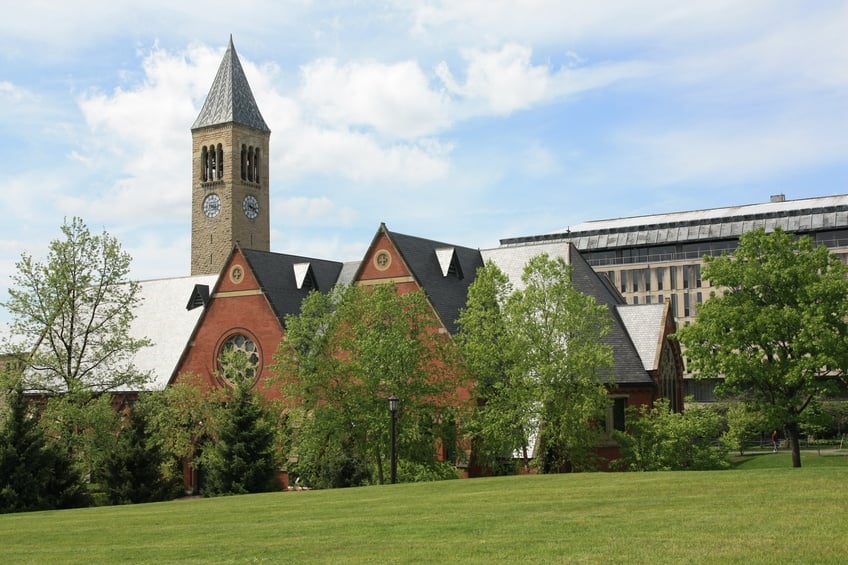 At the high school and college level, Ithaca, New York is a model for educational success. Over 95% of Ithaca's high school students graduate, which helps to explain why roughly 55% of the city's residents possess a college degree. Two of the nation's most prestigious universities are located in the small city, which further clarifies these impressive numbers. Cornell University, a noted Ivy League institution, and Ithaca College make give the city a booming college atmosphere packed with research opportunities and cultural outlets.

31. Trenton, New Jersey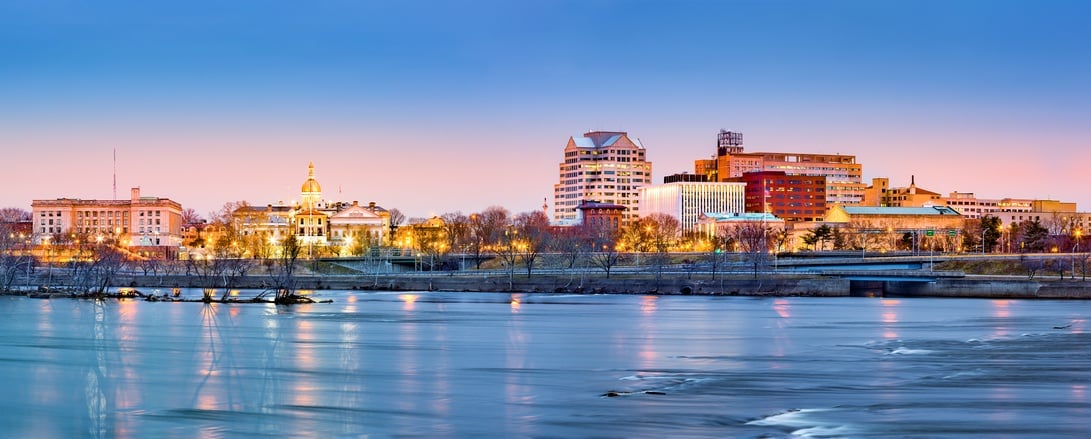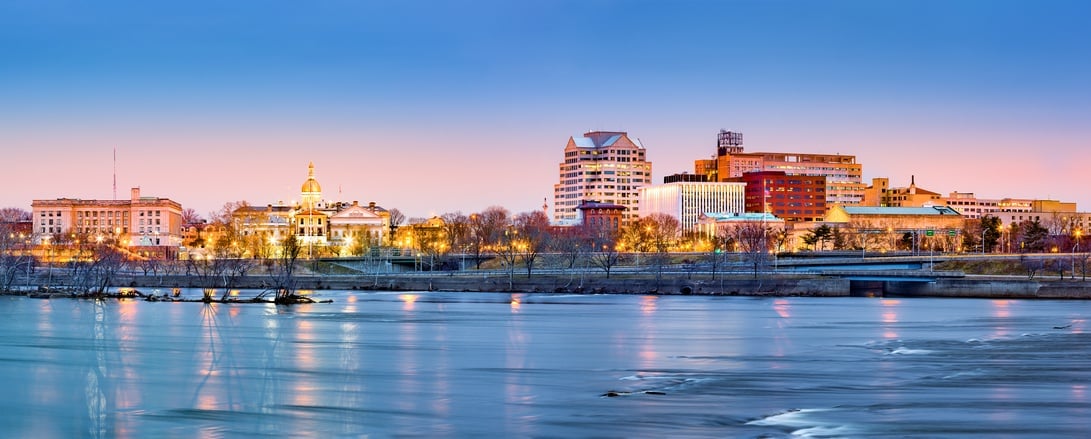 Despite its sometimes dubious reputation as a long shadow of New York City, the state of New Jersey is relatively well educated with a college attainment rate of 37.6%. The metro area of Trenton manages to beat that average as 38.1% of its citizens have college degrees. In addition to being a home base for large corporations such as Conair and NRG Energy, Trenton is home to Princeton University. The college's exemplary reputation is well known around the world and sets a high standard for education. The city's diversified business sector also helps to attract college educated citizens.
32. Reno, Nevada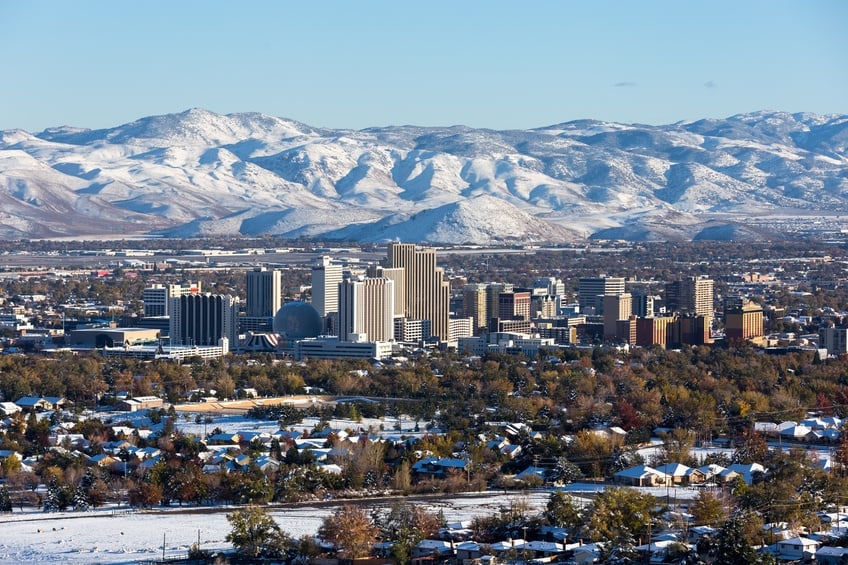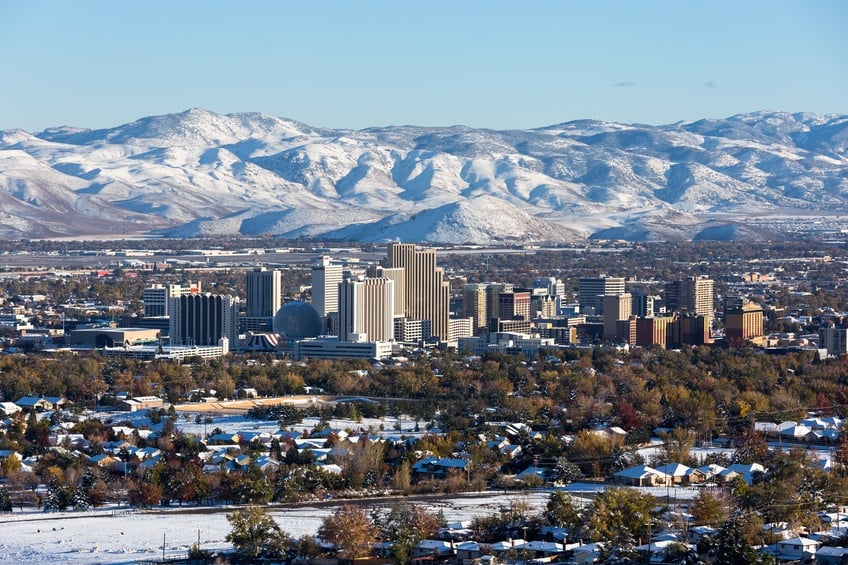 It's a bad sign for the overall education opportunities of a state when the college attainment rate for its most educated city falls short of the national average. Only 29.6% of Reno, Nevada's residents possess a college degree, which lags a few points behind the national average of 31%. Still, Reno is the most educated city in Nevada. There are a few possible reasons that might explain its lack of college educated citizens, however the most likely is that the entertainment and service industries dominate Reno's workforce. Roughly 17 out of every 100 citizens work in food or hospitality in service jobs that don't typically require a college degree.

33. Durham-Chapel Hill, North Carolina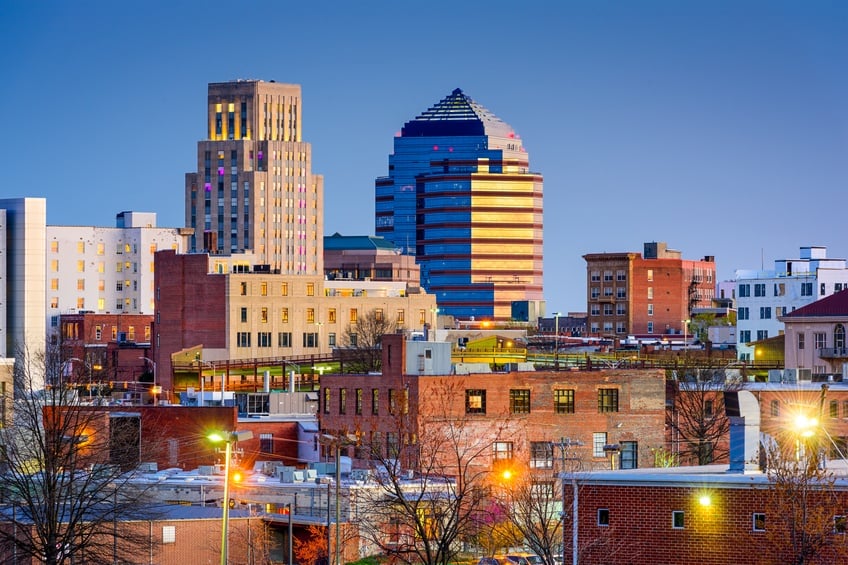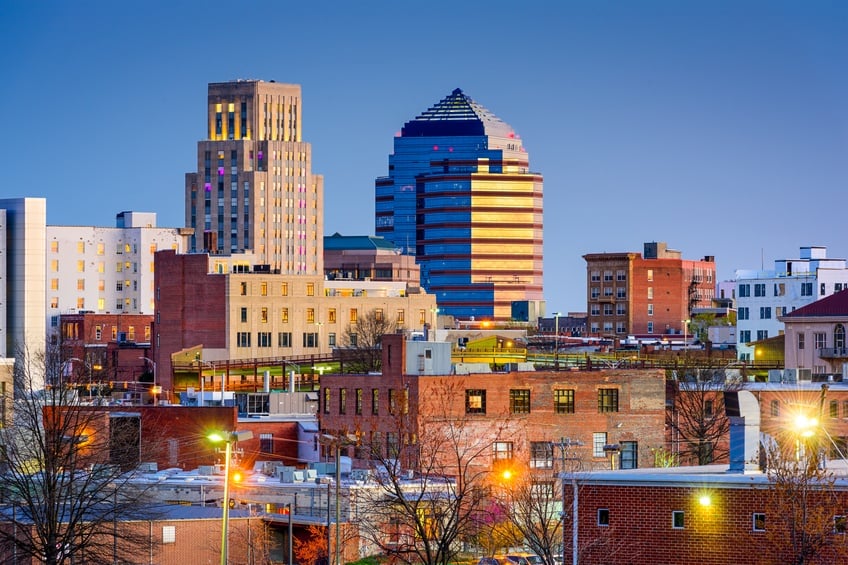 The tri-city area of Durham, Chapel Hill, and Raleigh, North Carolina is one of the nation's most prominent research centers, known as Research Triangle Park. Durham-Chapel Hill, in particular, makes up two of the more important points of that triangle because the cities house prestigious colleges such as North Carolina Central University, University of North Carolina at Chapel Hill, and Duke University. This hotbed of learning directly accounts of the area's relatively high college attainment rate of 45.1%

34. Fargo, North Dakota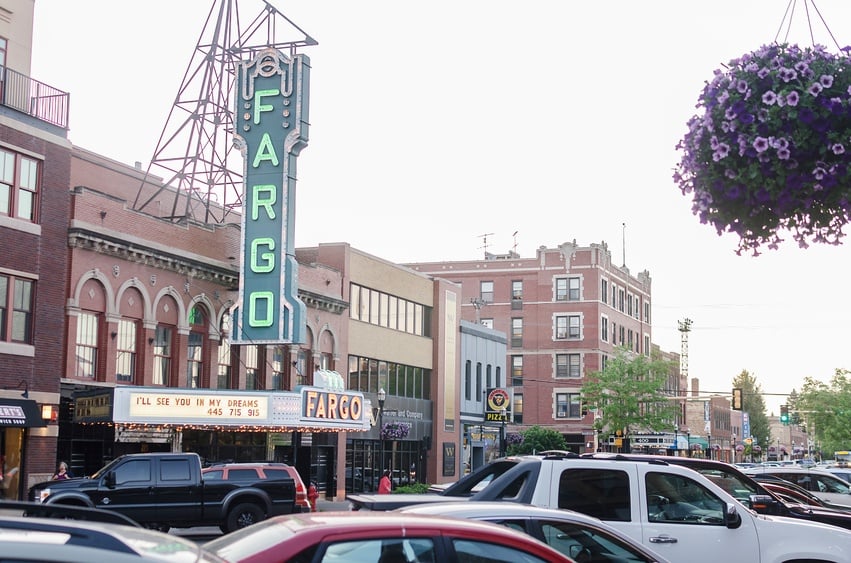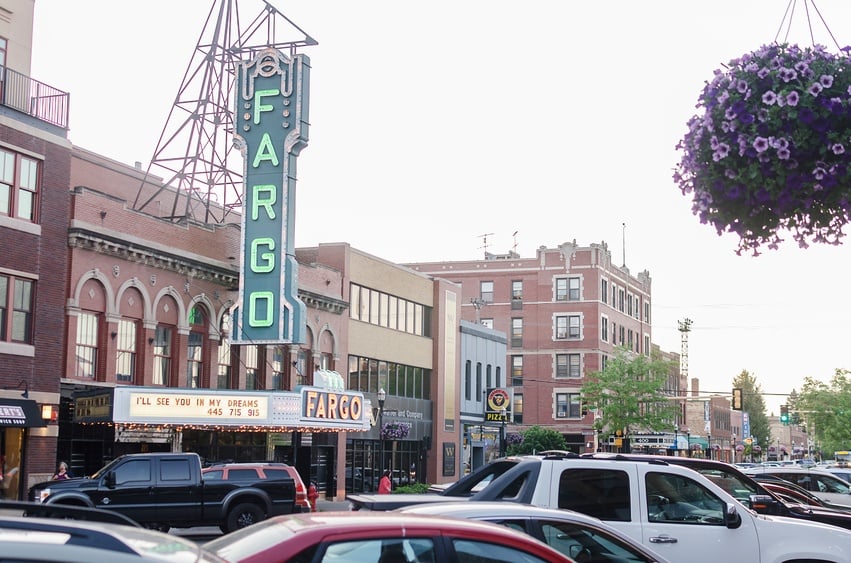 Despite being one of North Dakota's main economic engines, Fargo is still a modestly-sized city with a population of roughly 234,000 people. Nestled in the state's southeastern corner, Fargo contains a plethora of jobs in the agriculture, energy, manufacturing, and technology industries. North Dakota State University also rests inside Fargo's city limits, and houses over 14,000 students. As in most cities with a diversified economy and a prominent research university, Fargo's college attainment rate outpaces the national average as 34.5% of its citizens hold a college degree.

35. Columbus, Ohio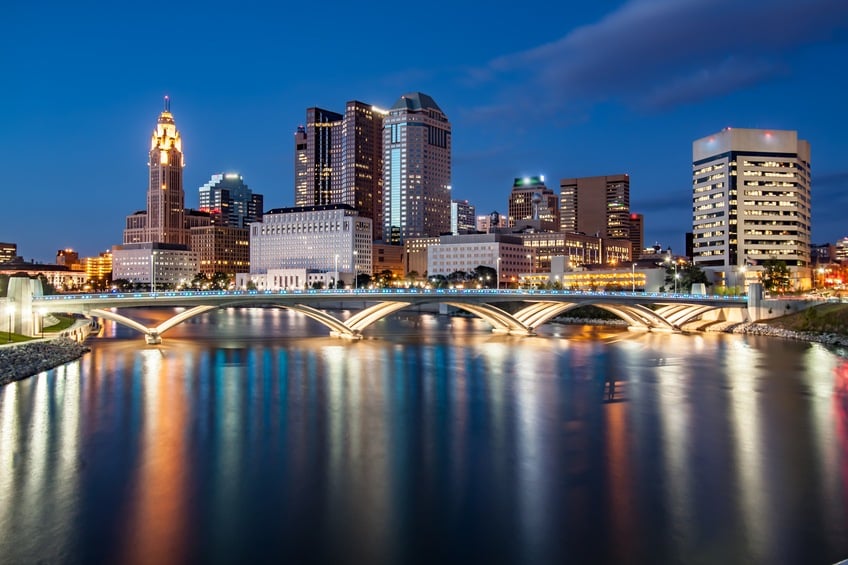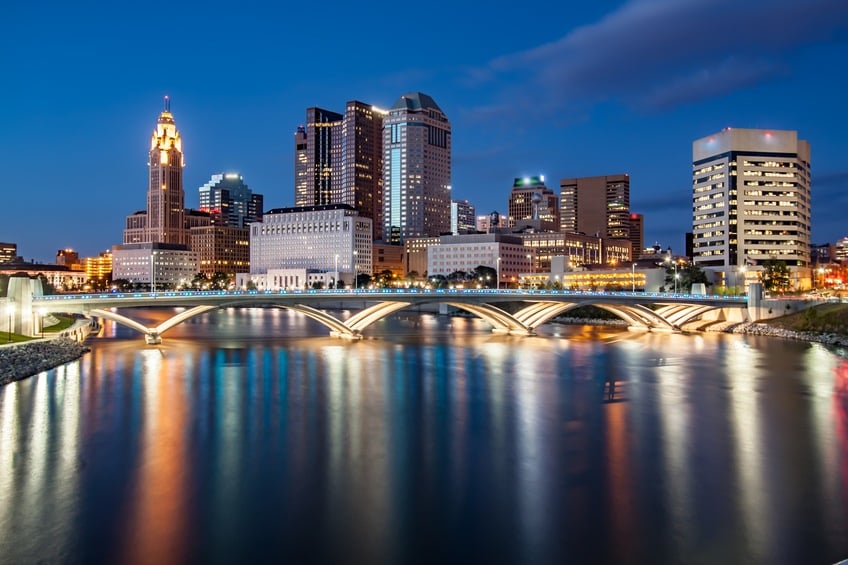 The unassuming city of Columbus, Ohio may not seem like a world class hub of research and development, but its sparse skyline belies the number of opportunities waiting in its city limits. The Battelle Memorial Institute is one of the largest privately-owned research institutions in the world, and serves as a major source of employment. Ohio State University, another massive campus, also calls Columbus home while bringing in tens of thousands of students. Both of these mammoth institutions contribute to the city's overall college attainment rate of 35.1%.

36. Tulsa, Oklahoma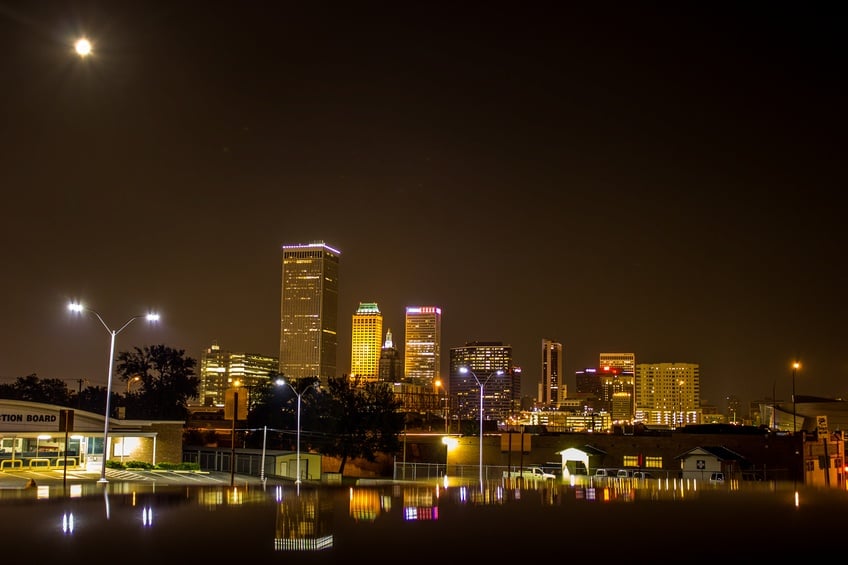 A cultural gem that serves as a gateway to the majestic Ozark Mountains, Tulsa is Oklahoma's center for industry and education. Tulsa's economy originally surged thanks to the oil-rich fields of Oklahoma, which helped fund the city's unique assortment of architecture. Now a diverse spread of industries keep Tulsa going, which includes banking services, aerospace firms, and even Quiktrip. The University of Tulsa and the popular Christian college Oral Roberts University are situated in the city's charming corridors. Due to a mixed array of high-paying industries and well-respected colleges, Tulsa's citizens have a 26.7% college attainment rate.

37. Corvallis, Oregon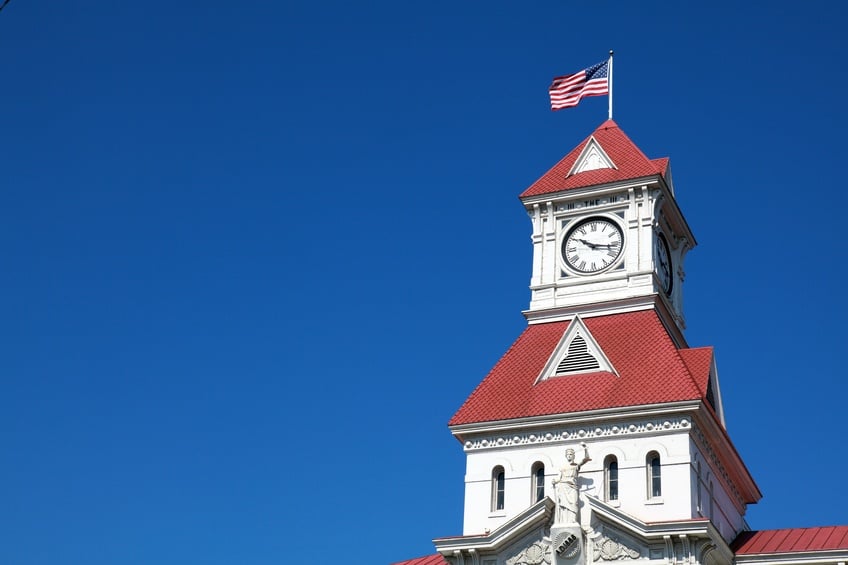 With a total population of 87,600 people, Corvallis, Oregon can barely be classified as a bustling metro area. However, Corvallis's sparse population holds an impressive college attainment rate. At 55.1%, over half of the tiny city's residents have obtained a college degree. This sizable number is easily explained by the presence of Oregon State University. Over 30,000 students attend the university, whose campus skirts the edge of Corvallis's downtown. Given the large proportion of students in the city's population, it makes perfect sense that Corvallis is one of the most educated cities in America.

38. State College, Pennsylvania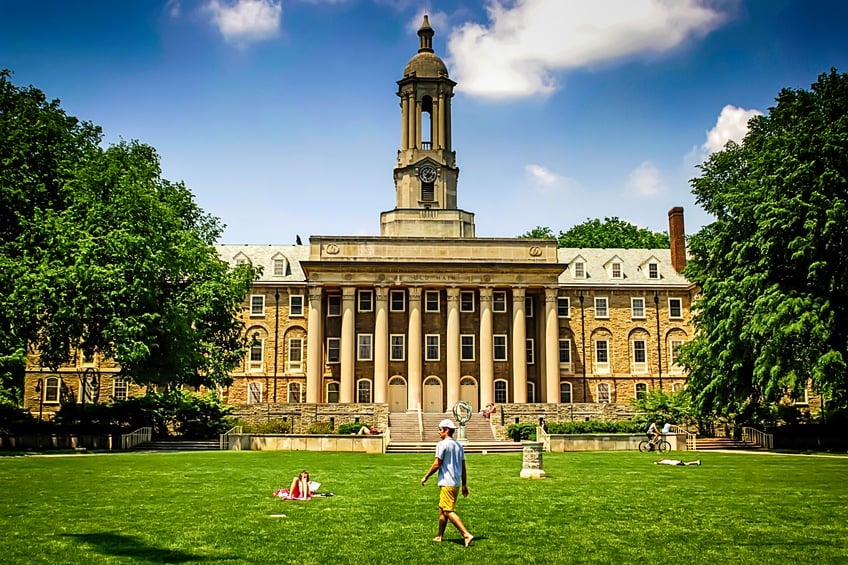 With a name like State College, it comes as no surprise that the city houses a well-educated populace. Its college attainment rate is a commendable 43%, which outpaces the Pennsylvania average of 29.7%. The large number of college educated adults directly relates to the fact that State College is well, a college town. Pennsylvania State University's University Park Campus makes up a large portion of the city and draws a large student body into its city limits.

39. Providence, Rhode Island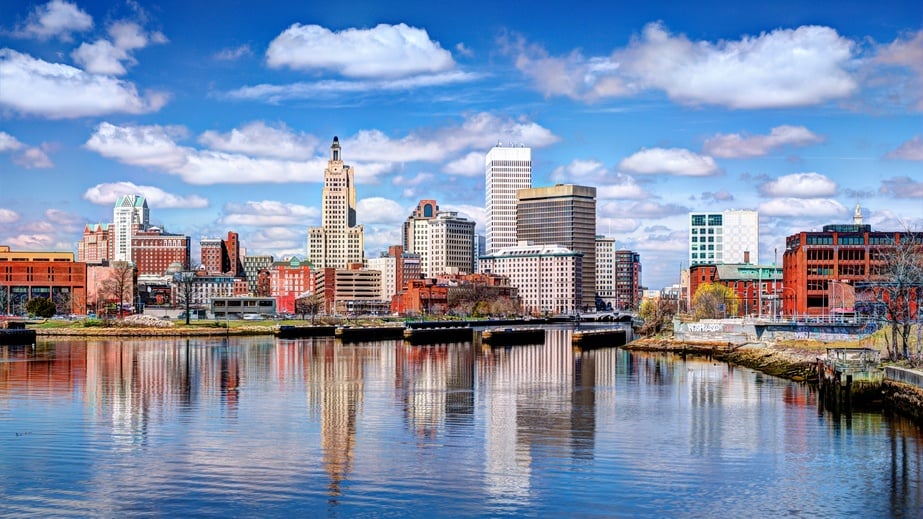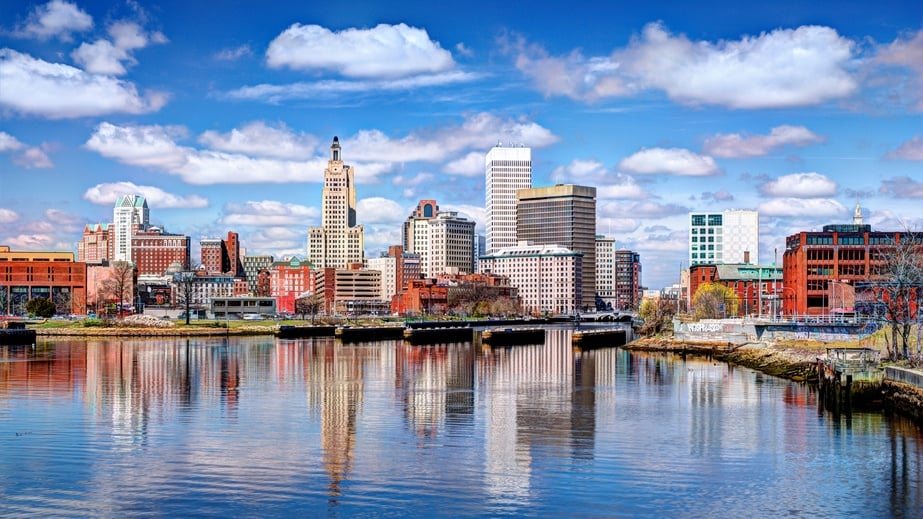 Rhode Island is one of the smallest states in the country, and as a result it only has one major metro area. This makes Providence the de facto most and worst educated city in the state. Despite winning (or losing) by default, Providence still has a decent college attainment rate that is roughly on par with the 31% national average. The Rhode Island School of Design, known to some as the birthplace of Talking Heads, calls Providence its home and bolsters the modest number of college educated adults.

40. Charleston, South Carolina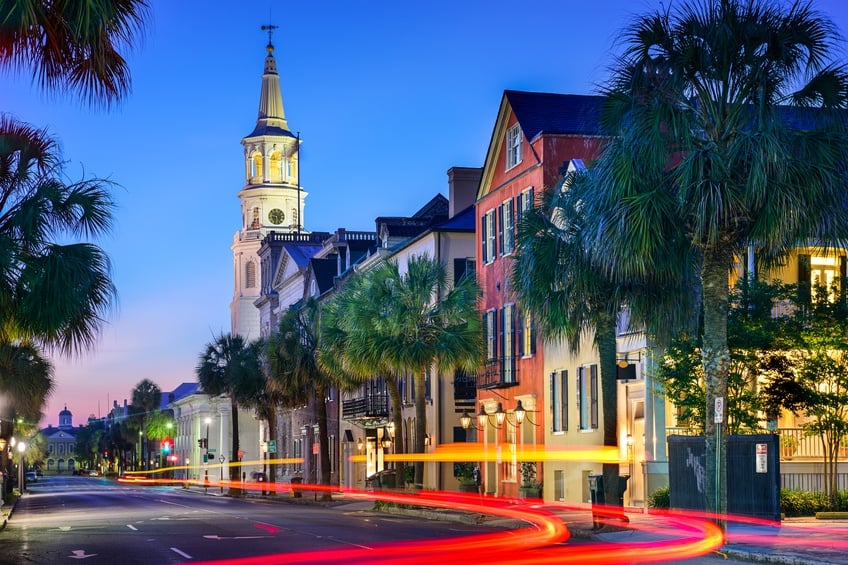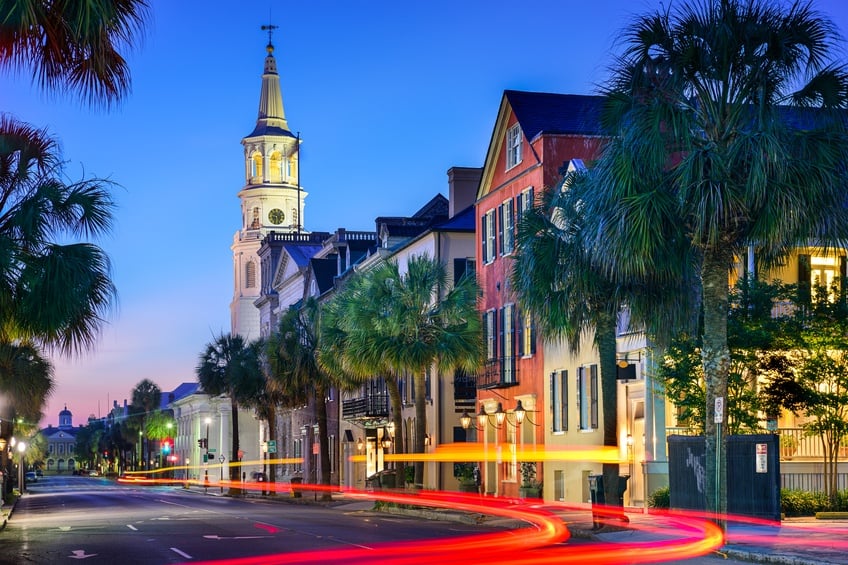 In addition to being a city blessed with breezy ocean air, Charleston is a historic place that houses a number of beloved institutions from churches to universities. Its rich history and ideal location brings in a significant number of tourists from around the Southeast, which makes it a hub for those seeking employment in the hospitality sector. The esteemed military academy The Citadel is also located in Charleston, along with the College of Charleston and the Medical University of South Carolina. Overall, the mix of universities and employment opportunities explain why almost 35% of Charleston's residents have a college education under their belts.

41. Sioux Falls, South Dakota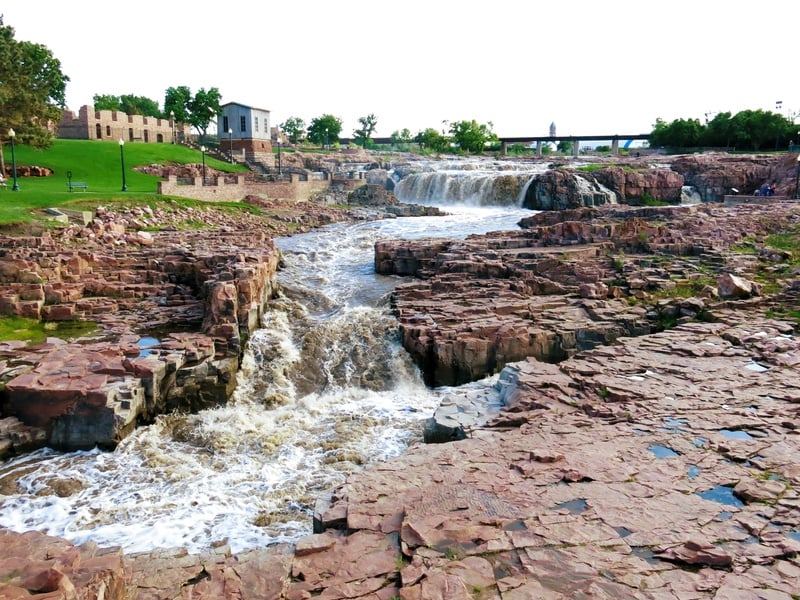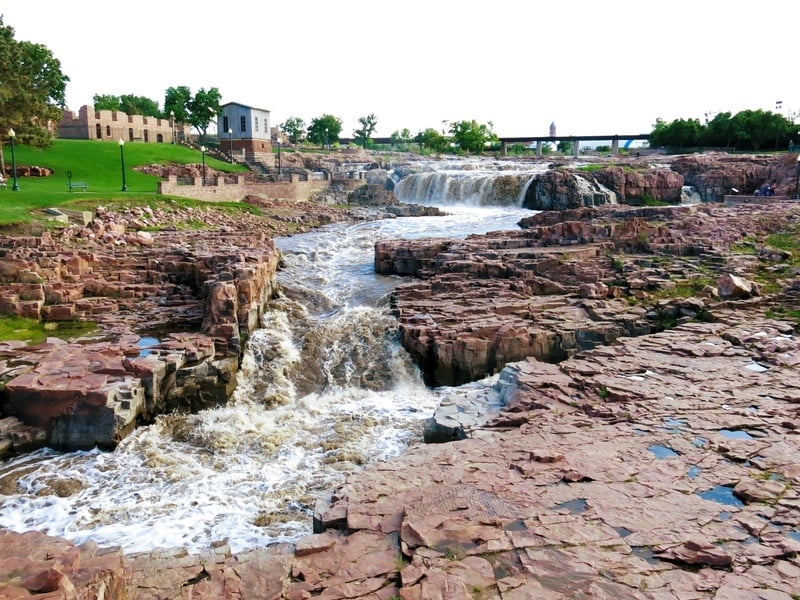 South Dakota isn't known for its sprawling, bustling metropolitan areas. Sioux Falls and Rapid City are the two main urban areas, in the state, giving limited options for most educated cities. Sioux Falls barely beats out Rapid City in terms of college attainment as 31.7% of its citizens have college degrees, as opposed to Rapid City's 30%. The marginal difference of 1.7% can be attributed to a number of factors, most likely Sioux Falls' highly-competitive healthcare and financial sectors that demand college educated adults.

42. Nashville, Tennessee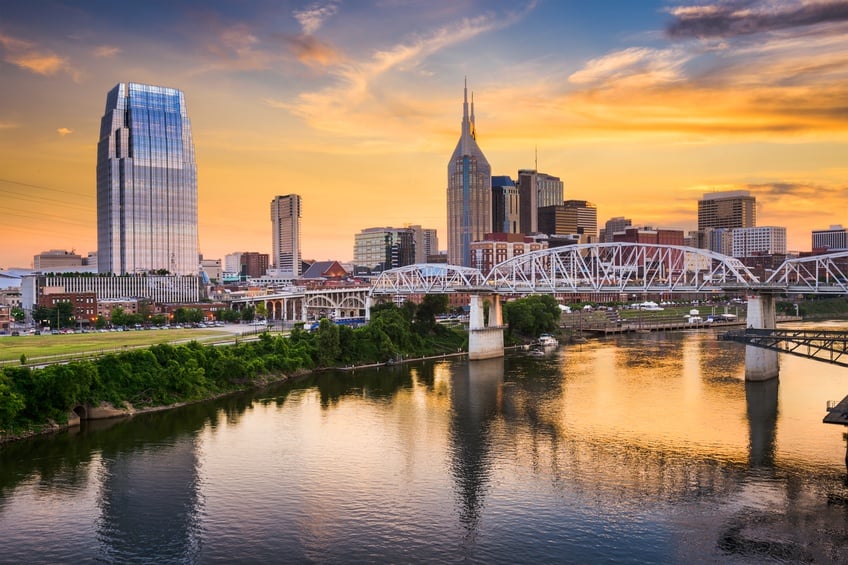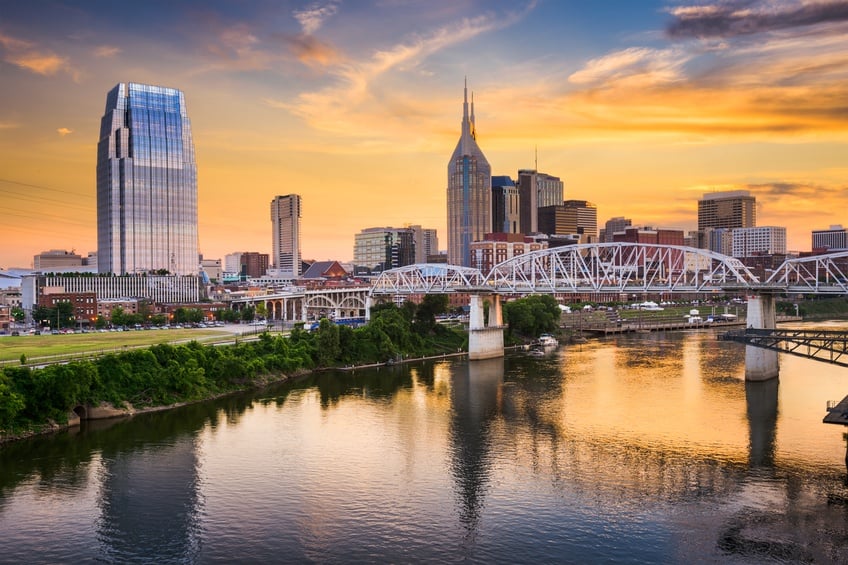 Home to country music landmarks such as the Grand Ole Oprey and the Ryman Auditorium, Nashville is one of America's most famous cities. In-between the honky tonks and hot chicken joints, a number of universities and thriving industries attract droves of college educated citizens. Overall, 33.6% of Nashville's residents hold college degrees. The renowned Vanderbilt University leads the pack of Nashville's many universities. In addition, the healthcare industry has a strong foothold in the city thanks to IASIS Healthcare and Healthcare Corporations of America.

43. Austin, Texas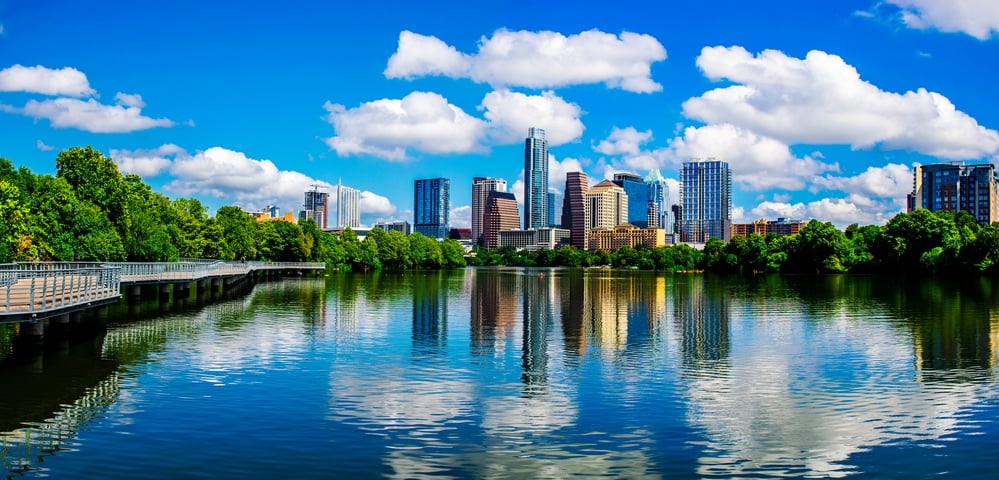 With countercultural cries like "Keep Austin Weird!," Austin, Texas is a progressive outlier among Texas's largely conservative landscape. Thanks to its liberal reputation and thriving music scene bolstered by South by Southwest, Austin attracts a number of millennials, many of whom have college degrees. Technology juggernauts, including Dell, have corporate offices in the bohemian city, which also draws in fresh talent. The University of Texas at Austin brings in tens of thousands of students as well. All of these factors contribute to the city's 42.6% college attainment rate.

44. Provo-Orem, Utah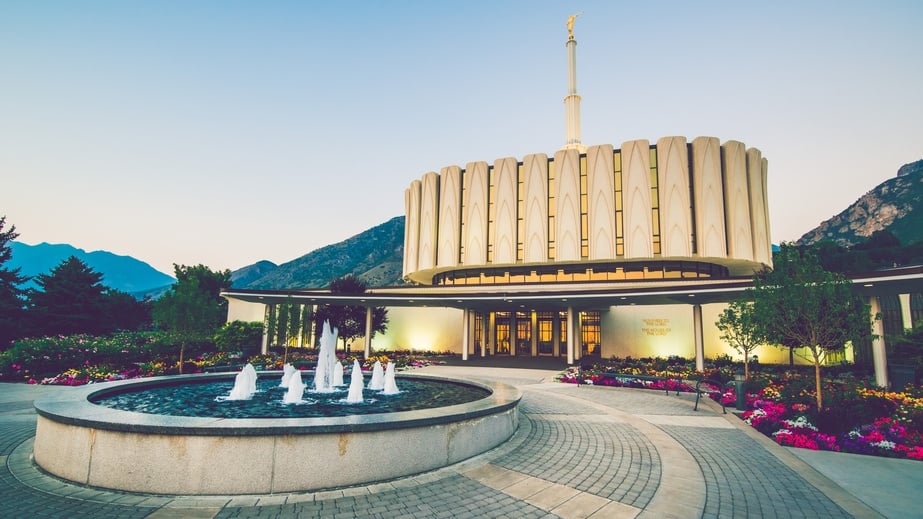 Many cities stuffed with college educated adults tend to be dominated by liberal-leaning research universities. However, Provo-Orem in Utah is arguably the most notable outlier of this trend. The Church of Latter-Day Saints operates the Mormon stronghold of Brigham Young University, which forms the cultural core of Provo. The sprawling college educates almost 30,000 students each year, which contributes to the city's 37.7% college attainment rate.

45. Burlington, Vermont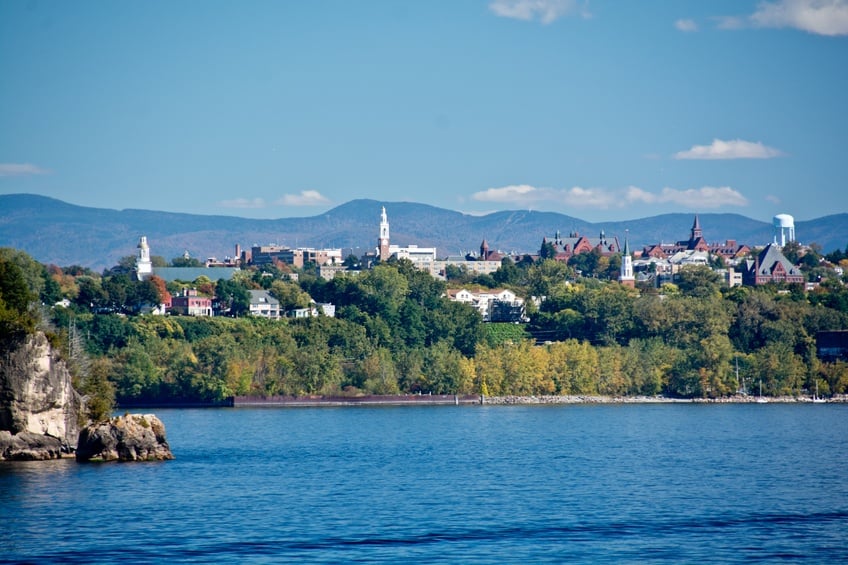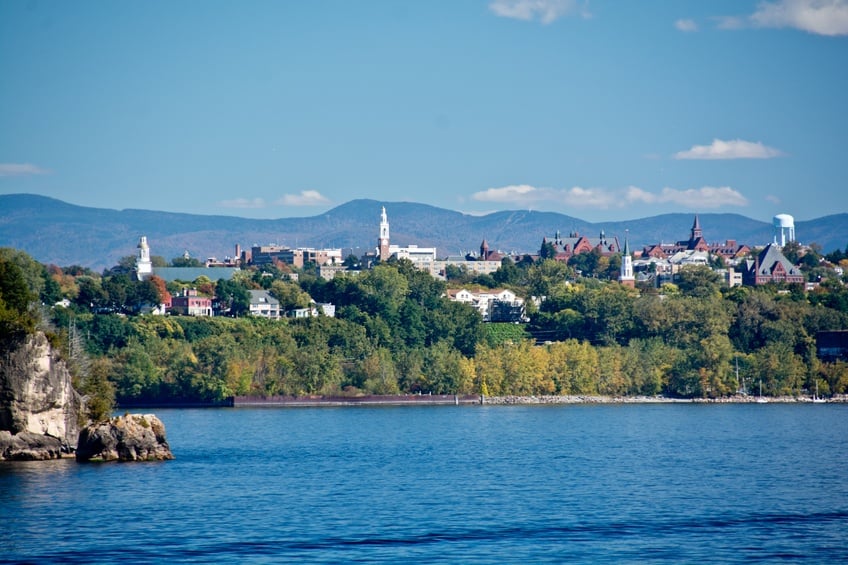 Like other small states, Vermont only has one true urban area. Burlington is the most educated city by default, but that doesn't mean its college attainment rate should be ignored. In fact, a little over 40 out of every 100 of the city's adults hold college degrees. This can be attributed to two of Burlington's most notable employers: The University of Vermont and Fletcher Allen Care. Of course, Ben & Jerry's also calls Burlington home.

46. Charlottesville, Virginia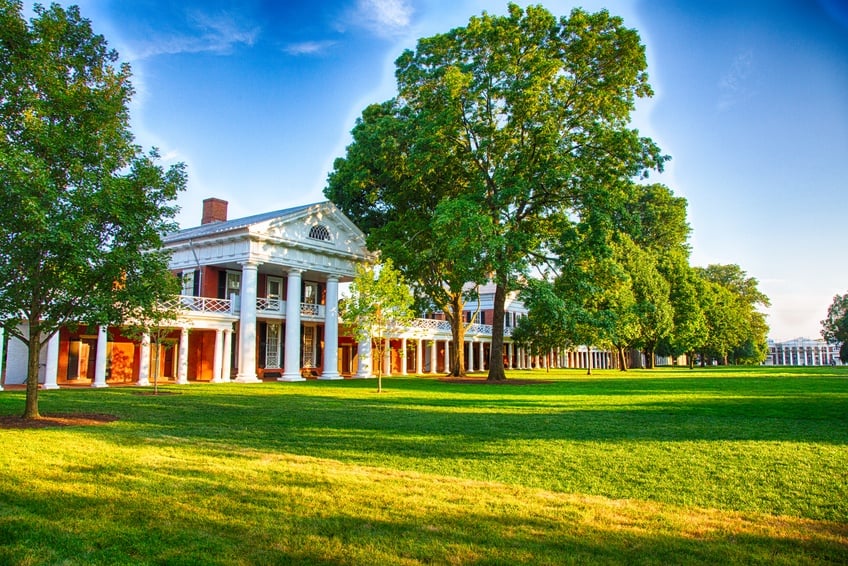 Charlottesville, Virginia is a city that make up the core of America's national heritage. Visitors come from around the world to see George Washington's picturesque home in nearby Monticello. The University of Virginia is also a storied institution packed with history and prestige. Add that onto the neighboring natural haven of Shenandoah National Park, and you get a city that's enticing to educated adults looking to find careers in a scenic locale. A whopping 40.9% of Charlottesville's citizens hold college degrees.

47. Seattle-Tacoma-Bellevue, Washington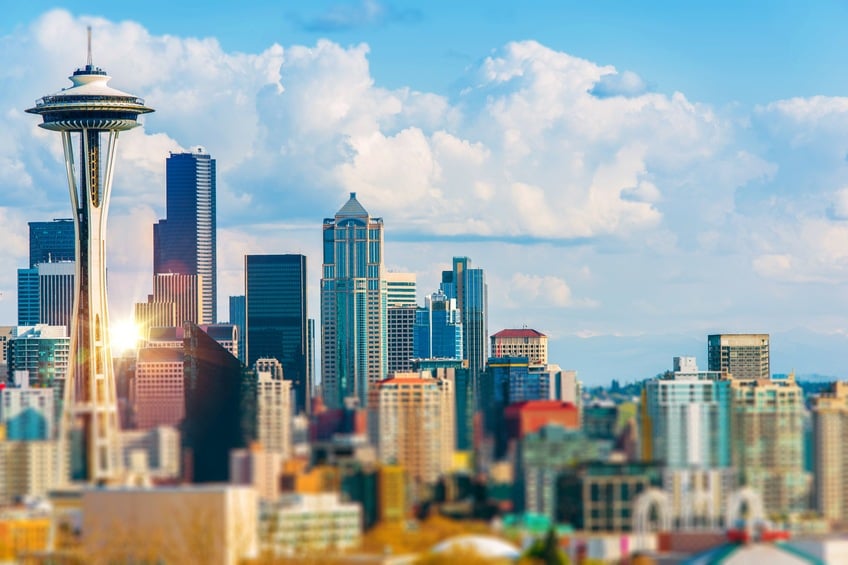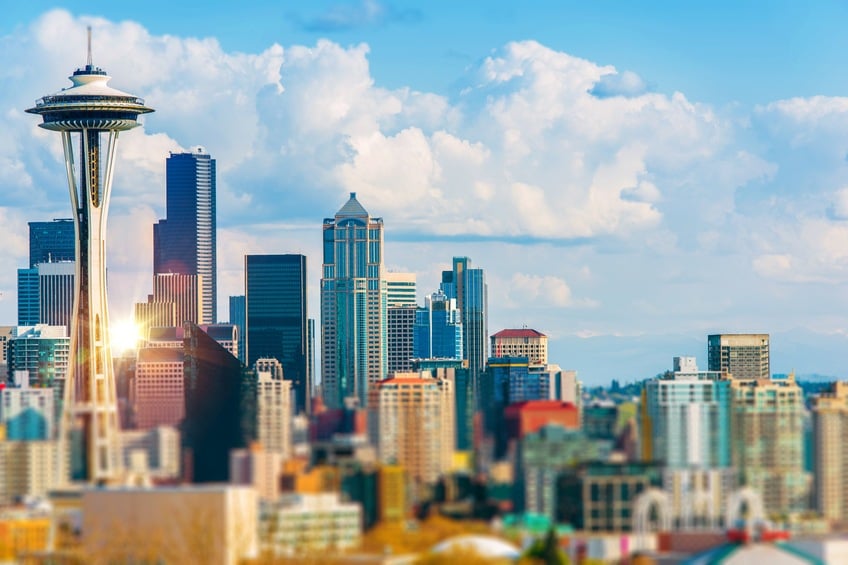 A city rife with educational and economic opportunity rests underneath Seattle's dreary, overcast skies. Most know the city as a home for world-renowned corporations including Microsoft and Starbucks, which have attracted other tech giants into the area. These demanding companies almost always require college educated labor. In addition, the University of Washington and Seattle Pacific University add tens of thousands of college students into the city. These two factors, along with many others, account for the 45.4% of citizens who hold college degrees.

48. Madison, Wisconsin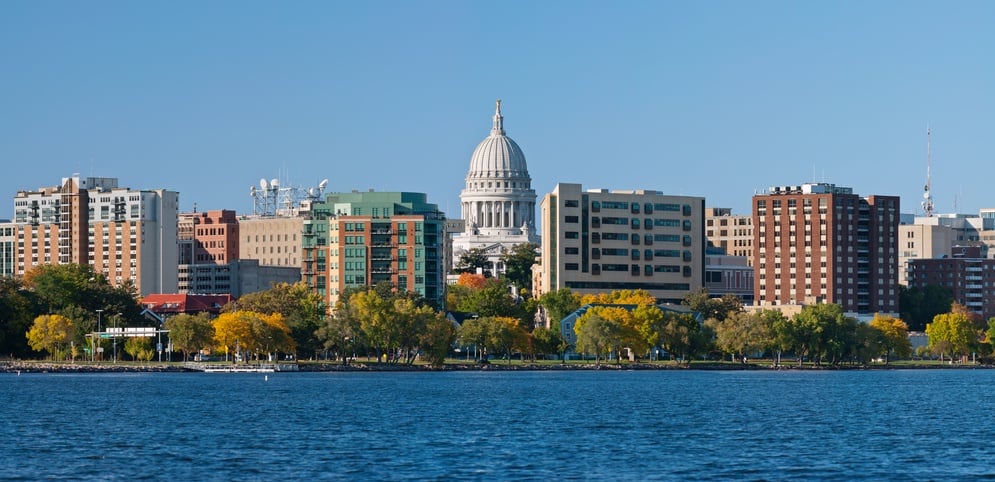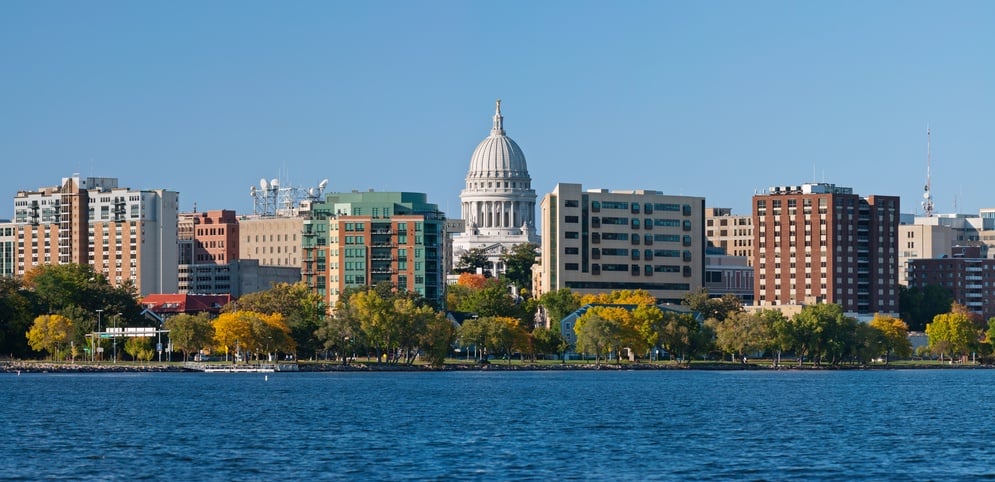 Wisconsin is home to a number of college towns including Eau Claire. While many of the state's cities have a decent number of college educated adults, Madison tops them all with a 43.5% college attainment rate. The University of Wisconsin's campus sprawls out in proximity to the State Capitol, which makes the university a crucial part of Wisconsin's identity. This emphasis on education strengthens the city's reputation as a haven for college graduates.

49. Morgantown, West Virginia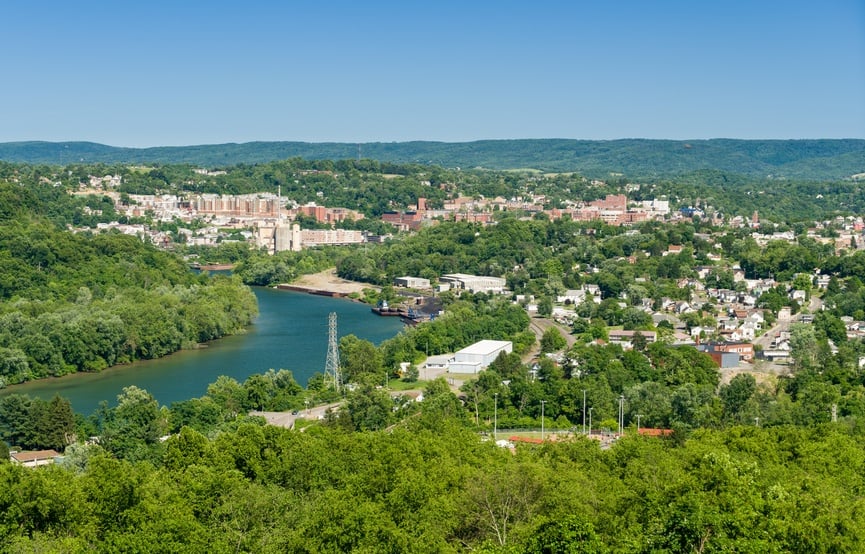 While West Virginia contains a number of economically depressed towns with underfunded schools, Morgantown provides a bit of respite for those seeking quality college education. The economy of the waterfront city is supplemented by West Virginia State University, which educates almost 3,000 students. Due to the city's culture of education, 34.3% of its citizens have a college degree.

50. Cheyenne, Wyoming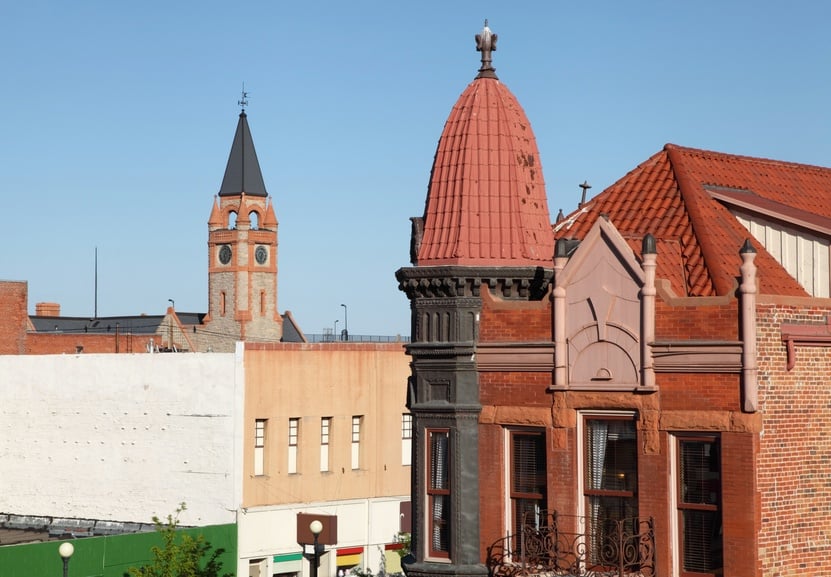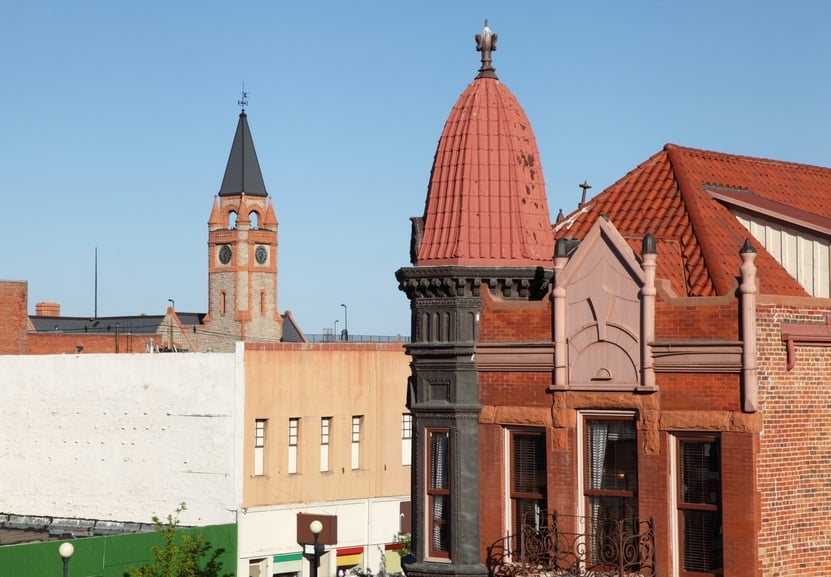 Wyoming is one of the worst performing states in terms of its college-educated citizens. The college attainment rate for the state is only 26.2% — well below the national average. The capital city of Cheyenne performs only slightly better, as 27.5% of its residents are college educated. However, the energy and defense sectors act as magnets for graduates seeking high-paying jobs. The Wyoming National Guard and F.E. Warren Air Force Base employ many of its citizens, in addition to companies looking to build wind turbines.
Figures and data gathered from Forbes, Wallethub, and 247wallst.