This is the No. 1 Most Forgotten U.S. State
Remember that episode of Friends where Chandler challenges the gang to list all 50 states in less than six minutes? Whether or not you time yourself coming up with that list, the truth is most people forget about at least one state when they try to name all 50 from memory. Curious which ones are most forgotten? Before we tell you, grab a pen and paper and try to name them all yourself.
Okay, now that you're probably frustrated are you ready to know which states you forgot? Read on the see the 15 most forgotten states and see if any of them are the same ones you forgot. Then you can share in your agitation — and you're a-ha! moments — knowing others forgot the same states as you.
15. Arkansas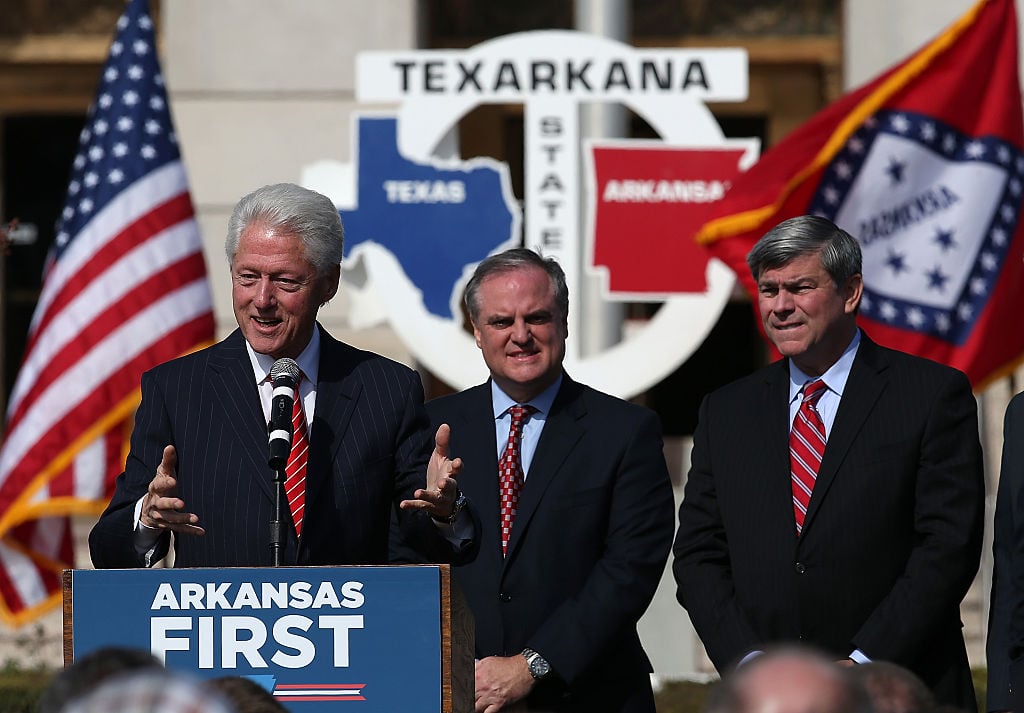 Poor Arkansas. Did you remember it? Or were you among the 15.5% of people who forgot it? Arkansas is the birthplace of Bill Clinton and the state where he first served as governor before becoming president. It's also known for having over 600,000 acres of lakes, so it's an ideal location for fishing and outdoor lovers. Trip Advisor suggests Hot Springs National Park, exploring caves, and visiting a massive white statue of Jesus as notable things to do here.
Next: This next state was one of the original 13 U.S. colonies.
14. New Hampshire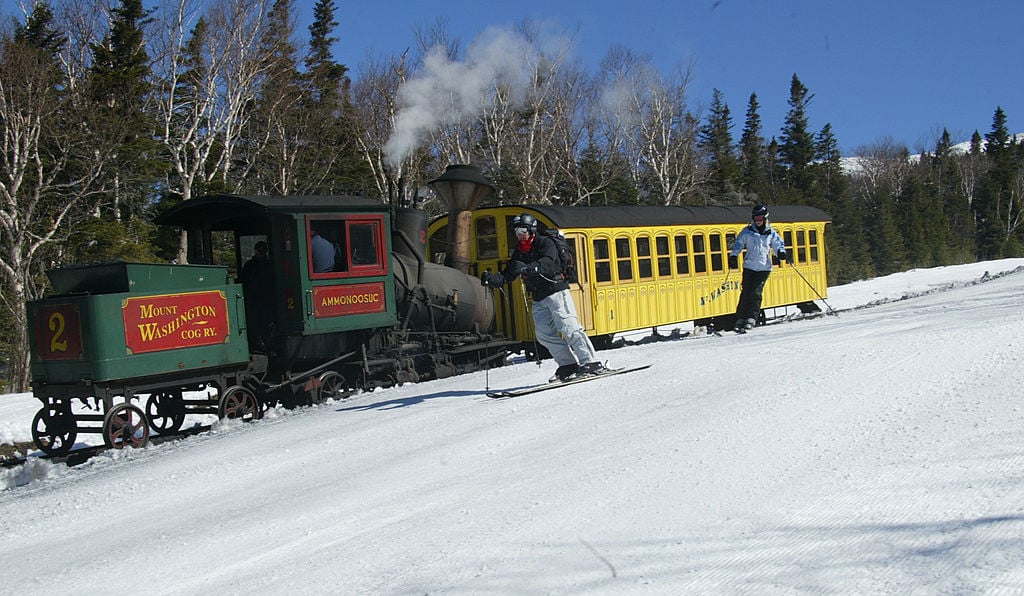 New Hampshire was one of the original 13 colonies, so how could you forget it? If you've never been there, people love to see the stunning Mount Washington and ride the Mount Washington Cog Railway. It's also an excellent place for history buffs to see coastal fortifications from the American Revolution and historic homesteads. Plus, about 1.5 million people live there. So apparently, New Hampshire is a big deal.
Next: It's not easy being square.
13. Wyoming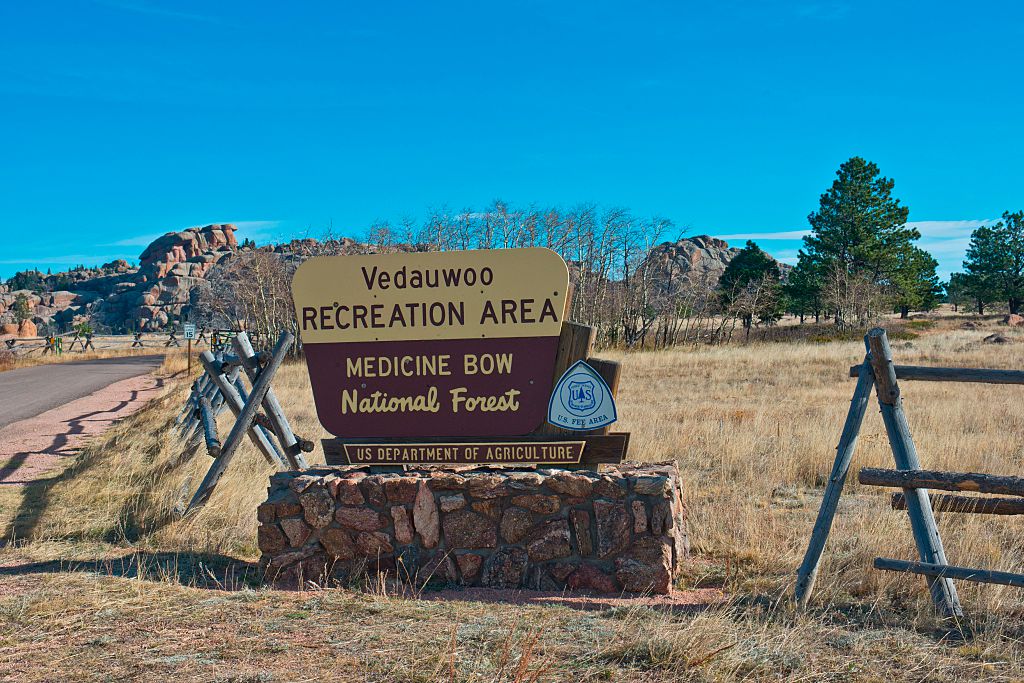 Okay, we kind of understand why you might forget this landlocked, rectangular state in the middle of the country. But Wyoming is actually filled with breath-taking landscapes with the Rocky Mountains running right through it. Yellowstone and Grand Teton National Parks both reside in this beautiful state, allowing visitors to see active geysers, towering mountain peaks, and amazing wildlife. Wyoming is also a destination for rock climbers with the impressive Vedauwoo climbing area.
Next: You'll be singing show tunes after you read about this next state.
12. Oklahoma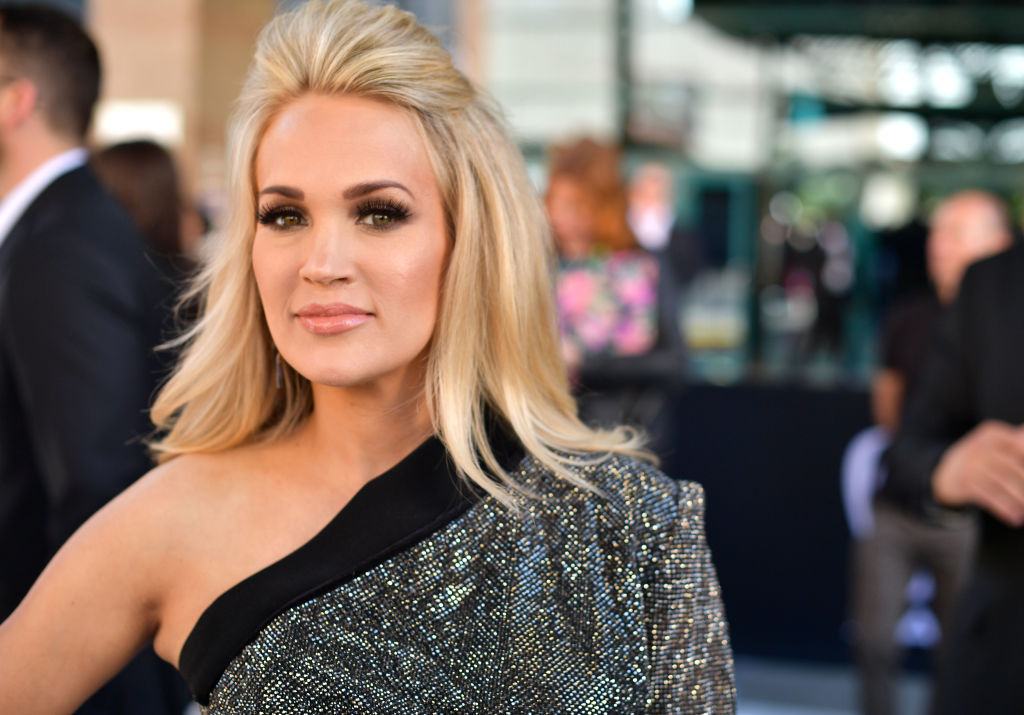 They wrote a musical about it. They made that musical into a movie. But 18.1% of people still forget Oklahoma. Oklahoma has the highest population of Native Americans currently, and is one of the nation's biggest producers of hay, corn, soybeans, and cotton. Many musical greats also came out of Oklahoma, like Carrie Underwood, Toby Keith, Garth Brooks, and Blake Shelton.
Next: We bet you'll remember this state the next time you go out for breakfast.
11. Vermont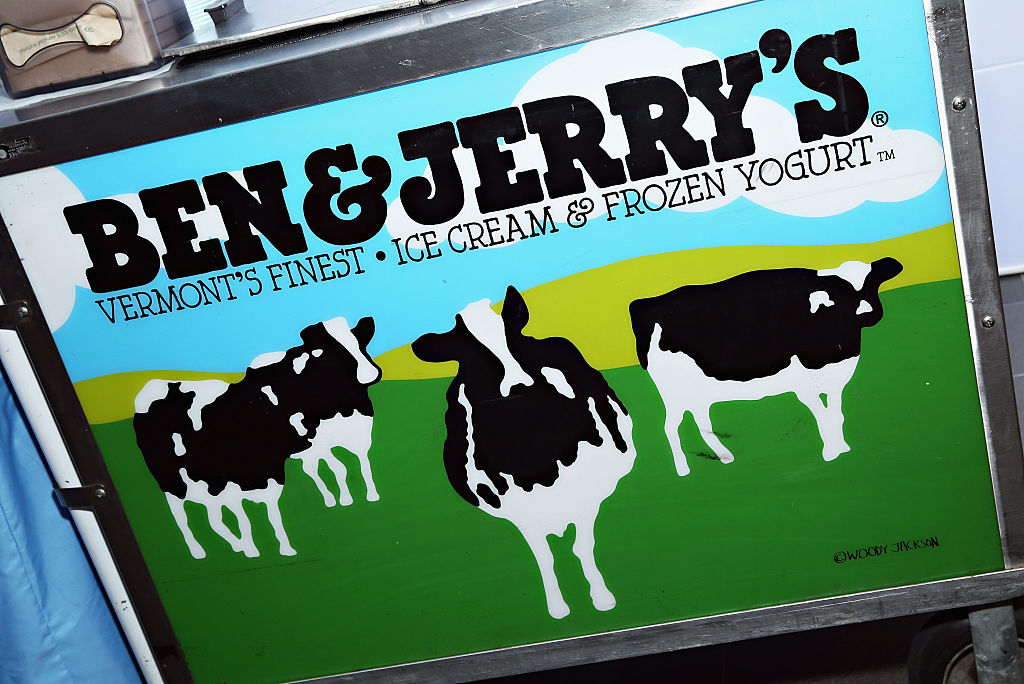 Vermont is the tasty home of maple syrup production in the U.S. and also the founding location of Ben & Jerry's ice cream. For many, Vermont is a skiing destination with many popular ski resorts to visit. Vermont also has many historical sites from both the Civil War and the Revolutionary War. If you forgot to list Vermont because you've never been there, schedule a trip for the fall, when the autumn colors are divine!
Next: If you've ever driven through this state, you know why it might be forgettable.
10. Iowa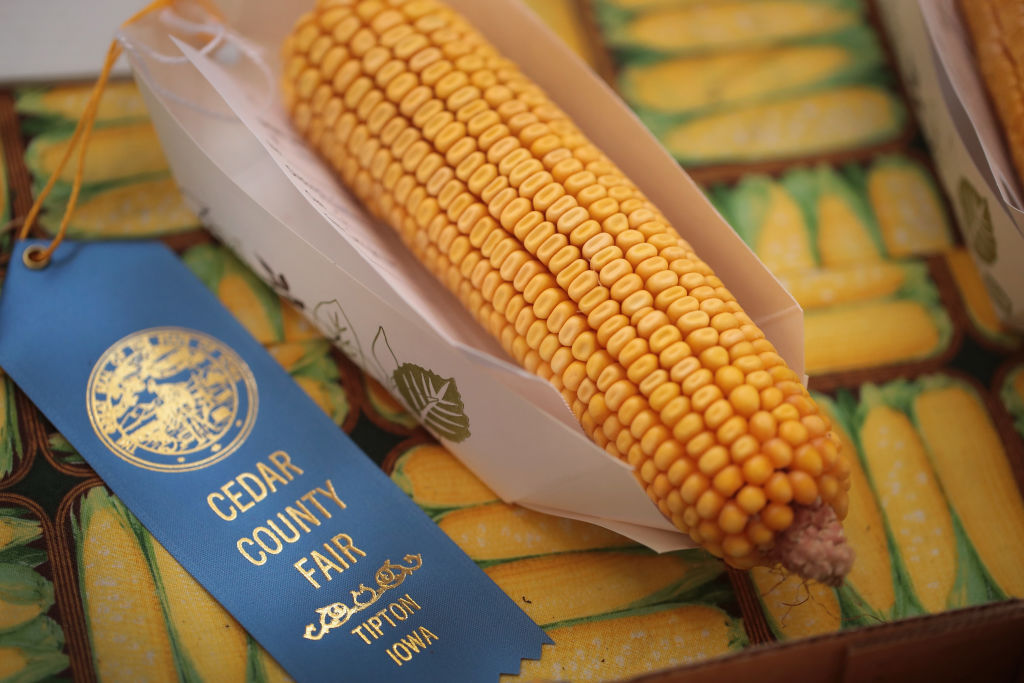 Iowa has a reputation for just being fields of corn. And there is some truth to that. Iowa has some of the most fertile soil in the U.S. and produces the highest amounts of corn, oats, soybeans, cattle, and milk in the nation. And it's true what they say — there are more hogs than people in Iowa. But chances are if you ate something today, at least in part it's in thanks to Iowa. If you forgot it, you're in good company. 18.8% of people forget Iowa when listing the states.
Next: NASCAR fans will be embarrassed if they forgot this next state.
9. Indiana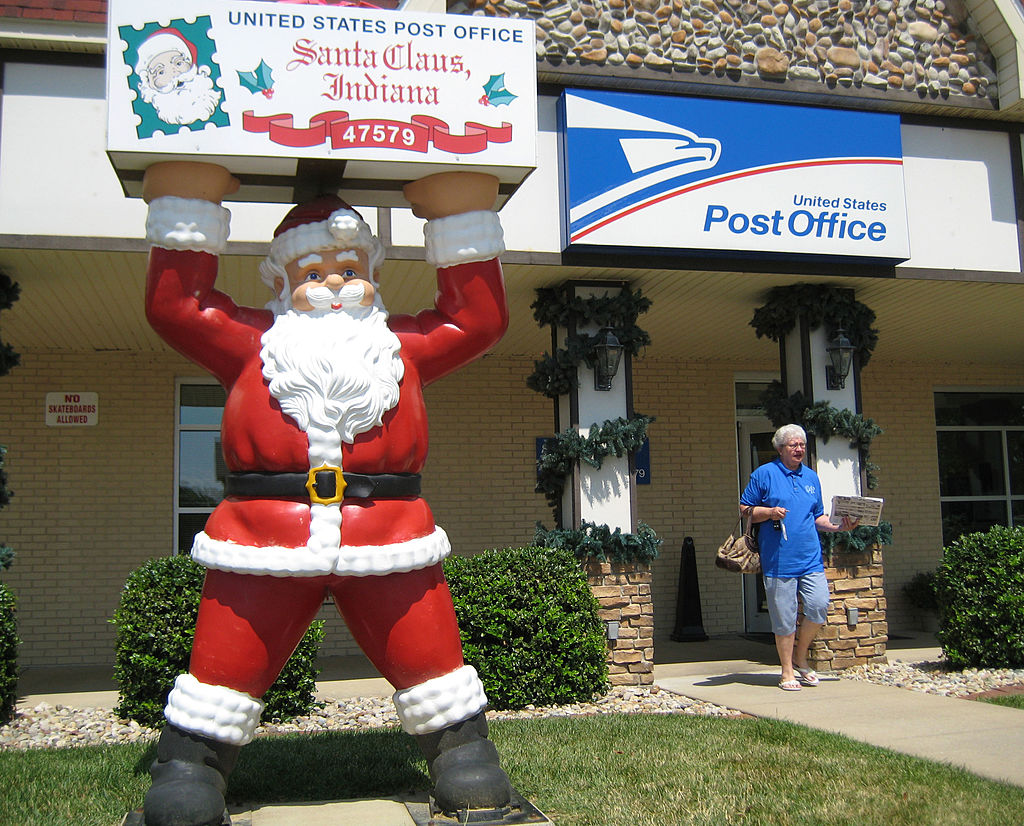 Indiana: Home of NASCAR's Indianapolis 500, the birthplace of David Letterman, and one of the Great Lake States. Perhaps one of the most fun facts about Indiana is that the city of Santa Claus gets over half a million letters to Santa each year at Christmastime. Not quite the North Pole, but it works! But perhaps this state's location in the middle of the nation makes it hard to remember when listing all 50 states.
Next: This state's place in history might make you feel a little silly for forgetting it.
8. Delaware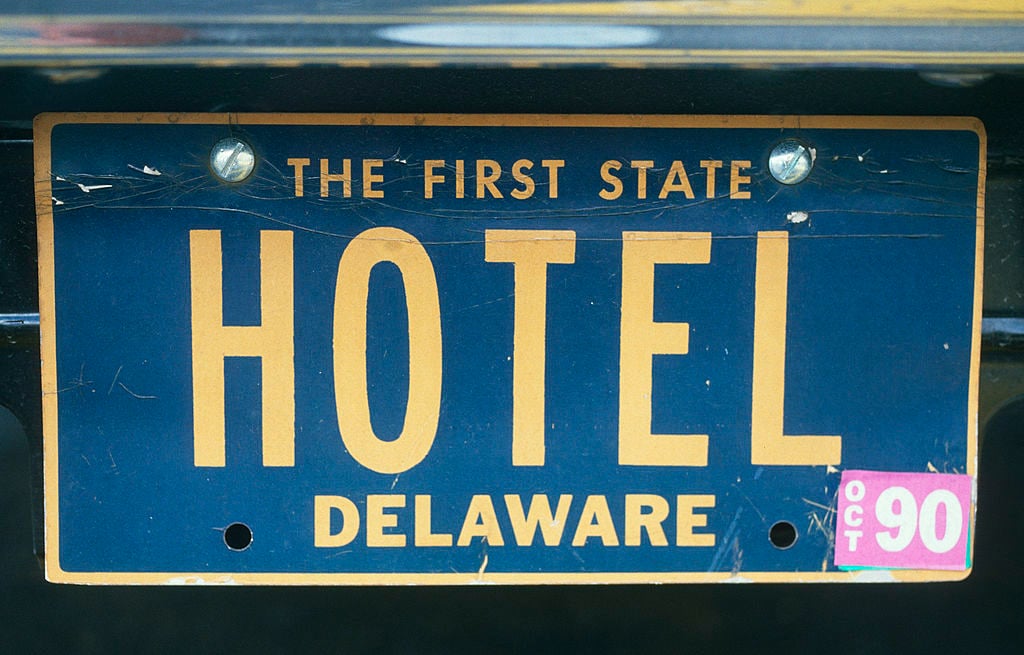 Bet you didn't know Delaware was the first state to ratify the U.S. Constitution, making it the very first U.S. state! Still, 19.1% of people forget to list Delaware. If you live in a surrounding state, you may have been to Delaware for the tax-free shopping. That's right! There is no sales tax in Delaware. So, if you're nearby, it may be worth making bigger purchases across that state line.
Next: This next state is adjacent to our nation's capital. But you still may have forgotten it!
7. Maryland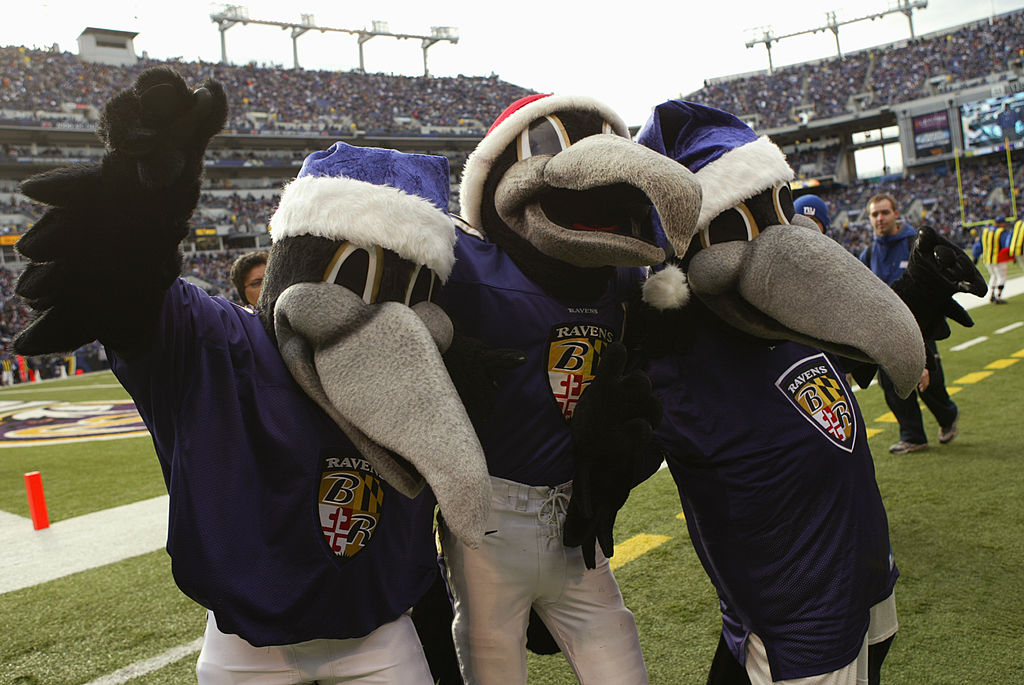 Maryland is the New England state that surrounds Washington D.C., along with Virginia. Maryland has over six million residents, and many people commute to our nation's capital from Maryland. But Maryland has plenty of reasons to be famous in its own right. Maryland is well-known for its fantastic seafood. Also, did you know the Baltimore Ravens NFL team got their name from Edgar Allen Poe's work, "The Raven?" It's true. 19.6% of people forget about Maryland though so it's got a ways to go to stand out in people's memories.
Next: Home of the Cheeseheads, lots of people forget about this state.
6. Wisconsin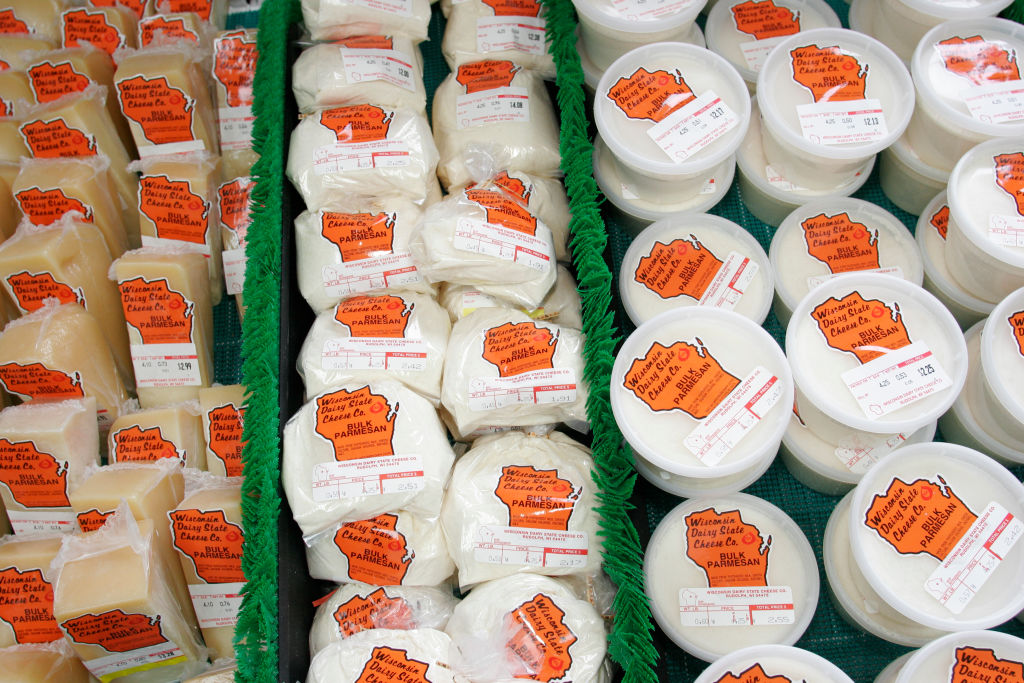 One of the Great Lake States, Wisconsin is home to lots and lots of dairy products. Famous for its production of cheese and ice cream, Wisconsin is even the location of the very first ice cream sundae. It sounds like if you haven't been there, you need to go! Kalahari Resort is kind of a big deal for tourists in Wisconsin since it is the largest indoor water park in the nation. Seriously, when you check out their website, it will bring out the little kid in you right away.
Next: Wine lovers maybe didn't know to remember this state.
5. Nebraska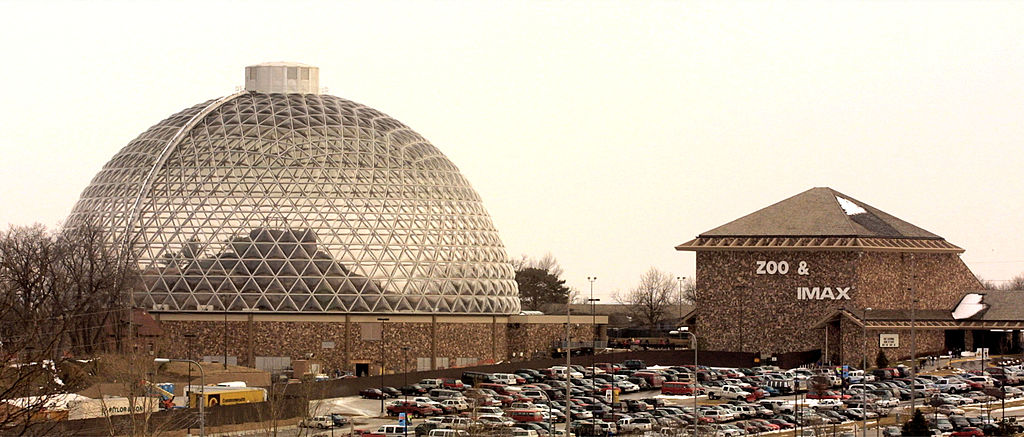 If you've ever met someone from Nebraska, you know they are ride or die. But for the rest of us wondering what's so great about it, there really is more to Nebraska than meets the eye. Nebraska's zoo is rated the best zoo in the world, according to Trip Advisor. And it has a growing wine scene, with a thriving wine and viticulture program at the University of Nebraska-Lincoln and many wineries popping up throughout the state.
Next: Down to the last few states, this one will surprise you.
4. Massachusetts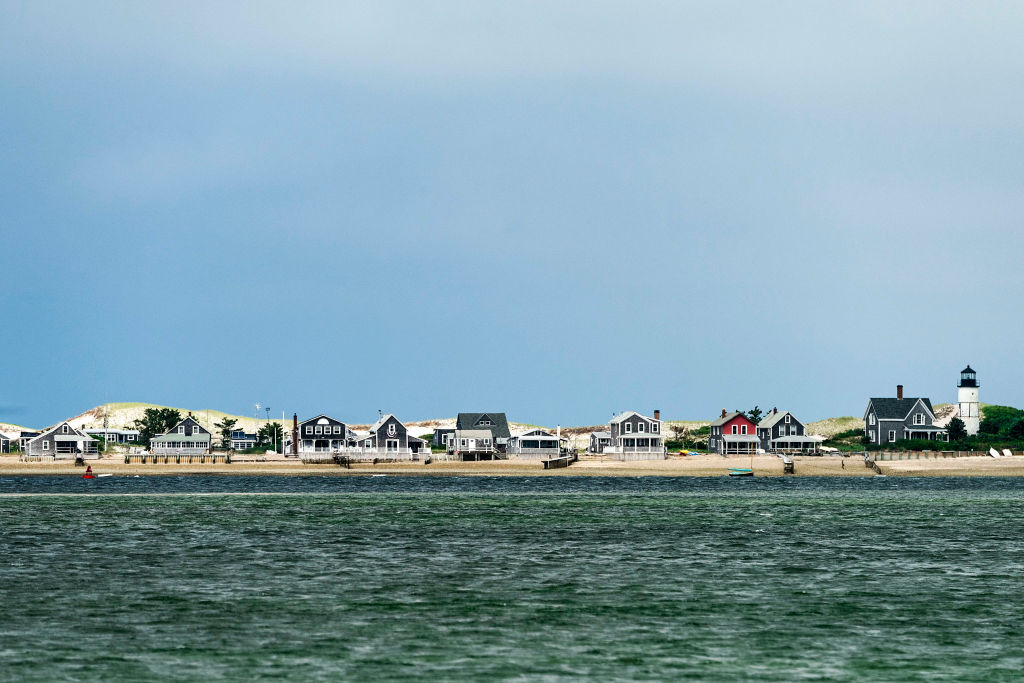 Surprisingly, 20.1% of people forget about Massachusetts. We are going to chalk it up to the overwhelming amount of "M" states because this state has everything going for it. Boston is one of the most famous cities in the U.S. with lots of history, many prestigious colleges, and of course, Little Italy. Massachusetts also has Cape Cod, a travel destination with stunning shoreline and drool-worthy food. Who knows why people don't remember it?
Next: Another "M" state people forget.
3. Minnesota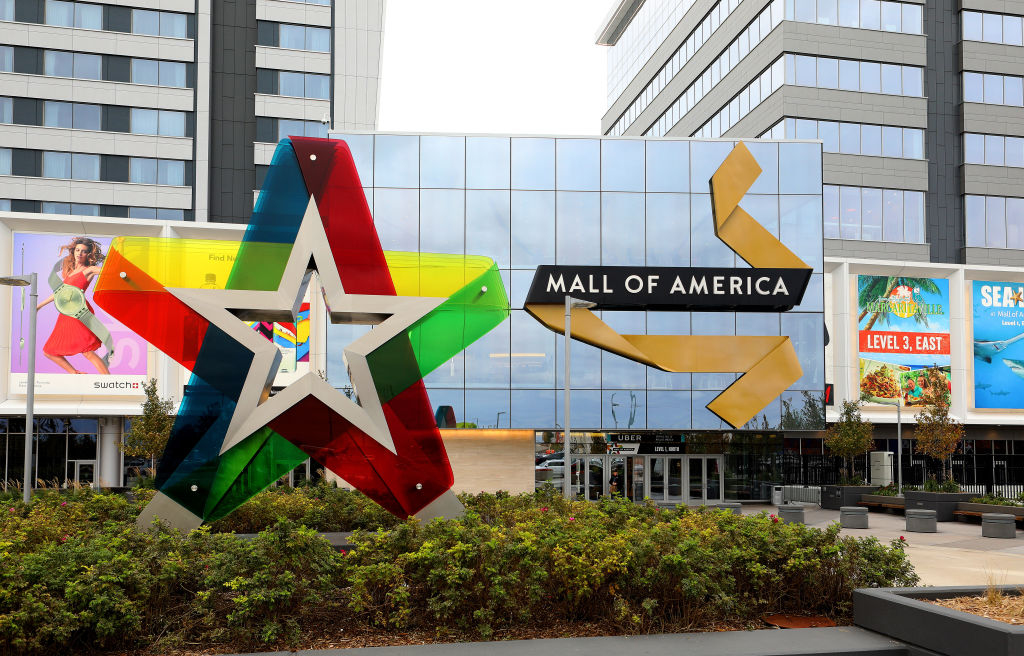 Home of the Mall of America, the Twin Cities, and very, very cold winters, Minnesota comes in as the third most forgotten state. 21.2% of people forget to list Minnesota when listing the states. But outdoor lovers should take notice because this is the "Land of 10,000 Lakes" with some of the most beautiful landscapes around.
Next: Down to the last two states—Yale grads could never forget this state.
2. Connecticut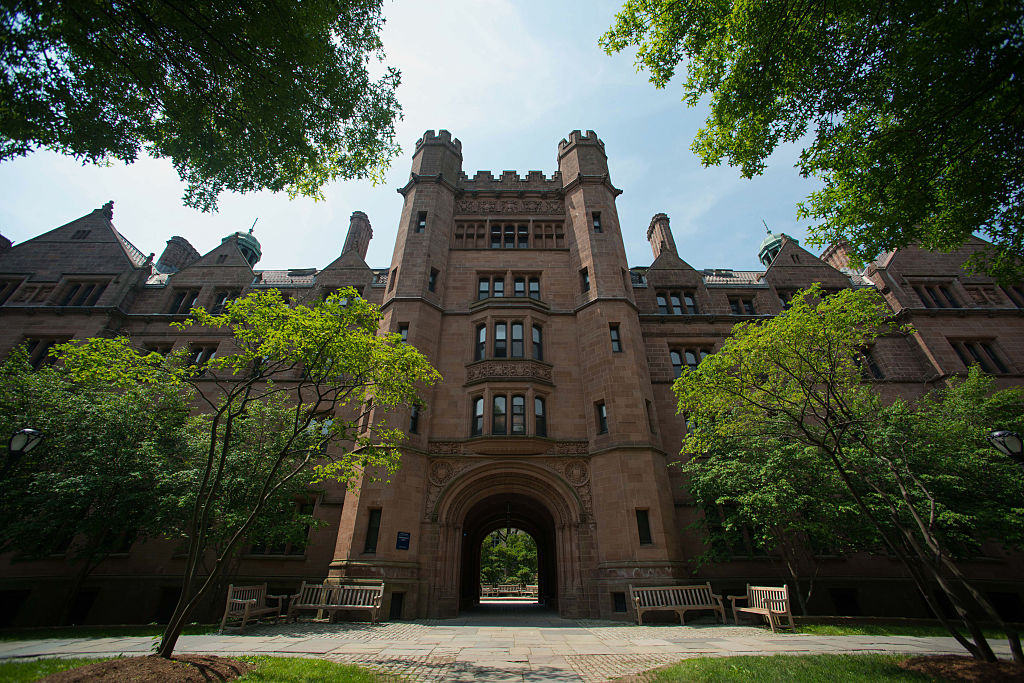 Yale grads don't just remember Connecticut because they're smart. It's because Connecticut is home to Yale, as well as dozens of beautiful, historic lighthouses. Lobster lovers are in heaven in Connecticut, as well as leaf peepers (those seeking out the fall colors). And even though Connecticut puts you in the perfect place to tour New York City, Boston, and all of New England, 21.4% of people still forget to list it!
Next: The last state of our countdown—the most forgotten state!
1. Missouri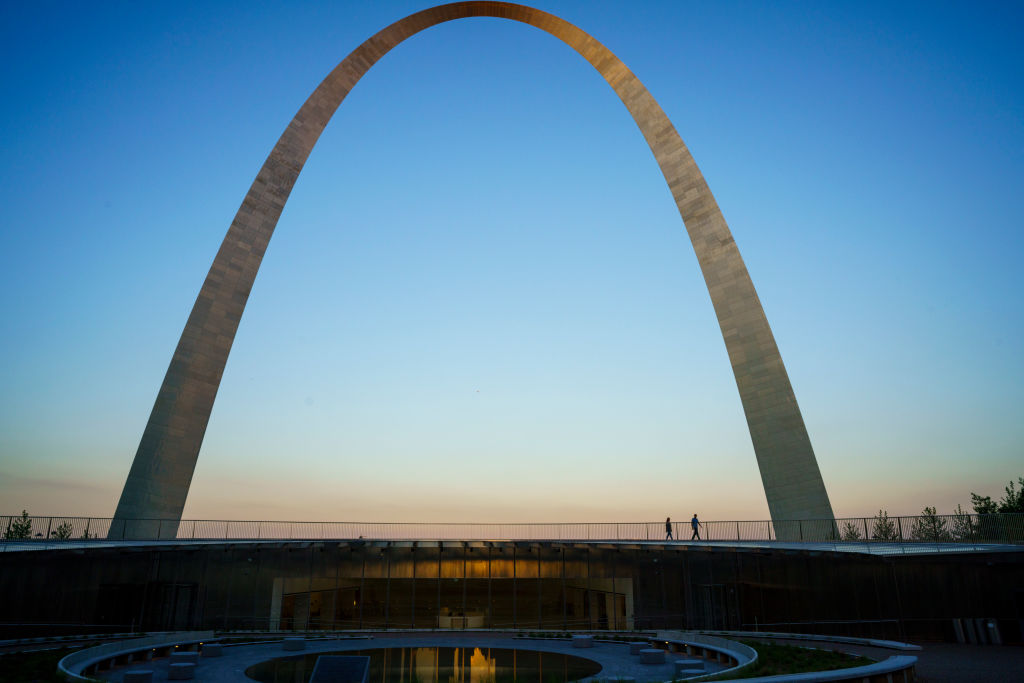 Oh, Missouri! We aren't sure what makes you the most forgotten, but you certainly are, with 22.4% of people forgetting about this state. Missouri is sometimes called "The Cave State" because it has more than 6,000 caves, many of which you can tour. It's also the birthplace of lots of famous people like Kate Spade, Maya Angelou, Eminem, and former president Harry S. Truman. Missouri is also home of the incredible Gateway Arch. Not to mention that St. Louis and Kansas City are both larger U.S. cities. All we can say is, if you forgot about Missouri this time, maybe next time you play the states game, you'll remember it for the remarkable state it is!