The Most Hated Cooking Shows of All Time
Now, don't get us wrong, we're big fans of cooking shows. But some totally miss the mark. And seeing as celebrity chefs can get away with just about anything, there's always going to be a network willing to air their god-awful show no matter what.
If you've never seen any of these cooking shows, don't bother. If you have, we're truly sorry — that's precious time you'll never get back. From poor production to awkward hosts, here are the most hated cooking shows of all time.
18. Inside Dish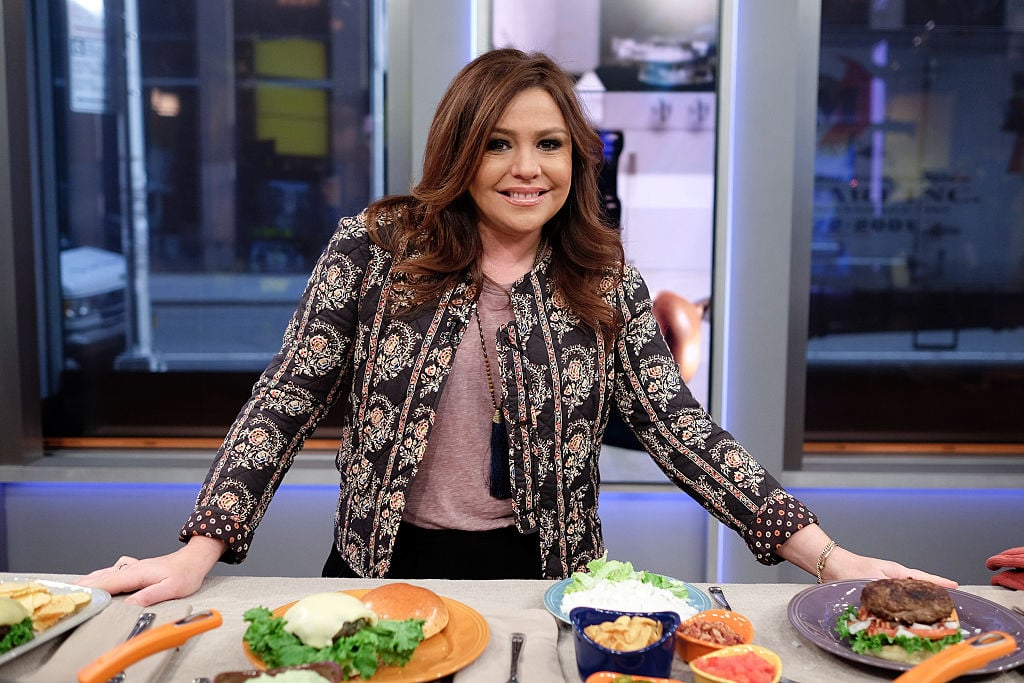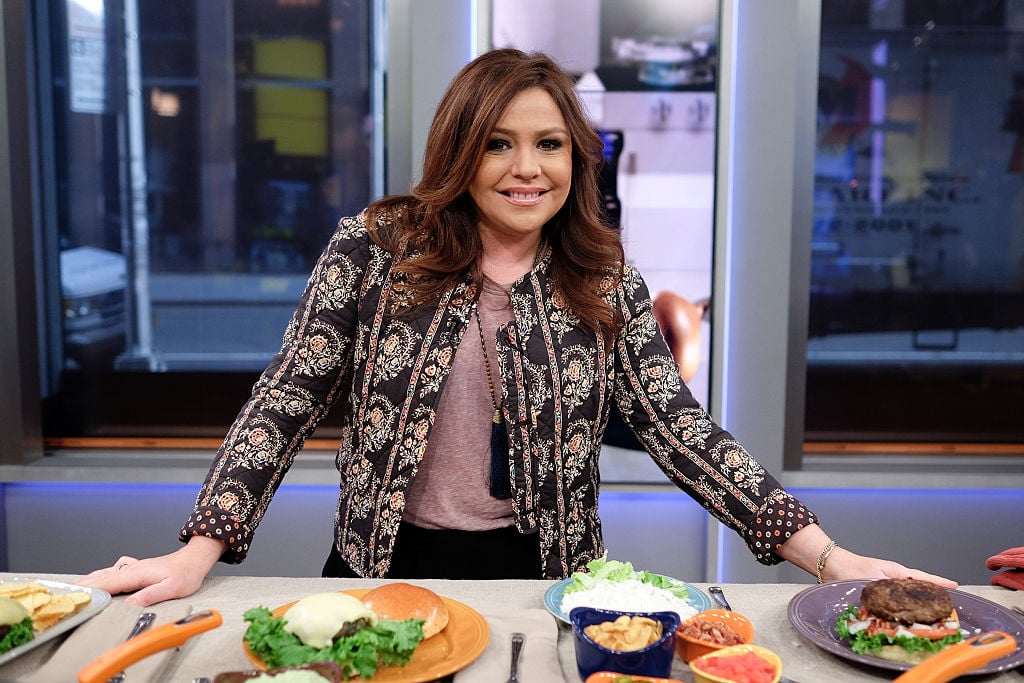 You either love Rachael Ray or you hate her. If you're in the former group, you likely feel like the Food Network should stop giving her shows. At the time Inside Dish premiered, viewers could hear her grating voice and watch her unsophisticated cooking on THREE other weekly shows.
Inside Dish's premise, touring the homes and kitchens of celebrities, had little to do with food and more to do with awkward encounters. Ray dances with Morgan Freeman, she snoops in Mariel Hemingway's cupboards. Unsurprisingly, the show only lasted one season.
Next: Not everyone is cut out to be a TV personality.
17. The Gourmet Next Door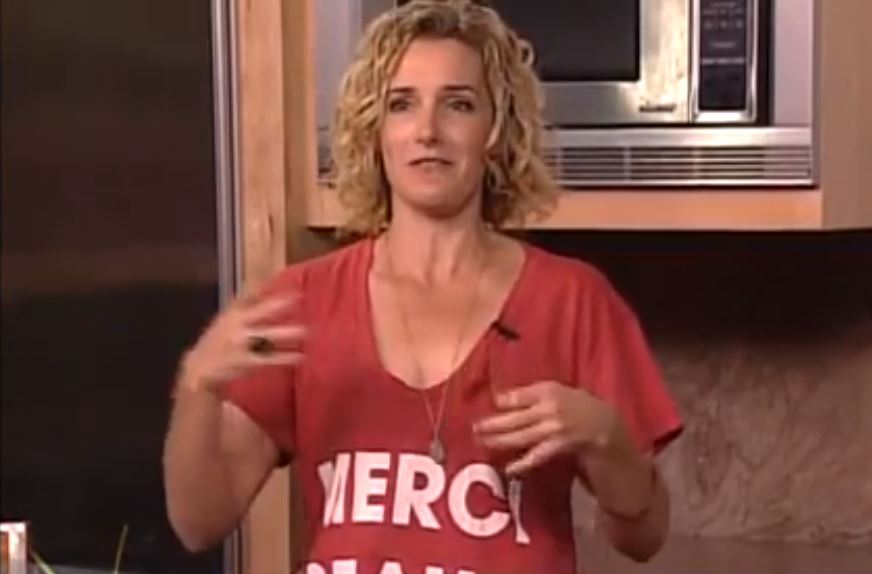 Amy Finley on The Next Food Network Star (she tried to quit after Week 5, was eliminated in Week 7, and returned after a fellow contestant was forced to withdraw, winning the show in the finale). The Gourmet Next Door was Finley's prize, inspired by the theme she created during the competition.
Sadly, the simple show lacked energy with critics calling it "forgettable" and viewers showing little interest. Guy's Big Bite reruns replaced the show's time slot after six episodes. Finley revealed she did not desire the stress of being a TV host and had turned down a second season. The wife and mother of two quietly removed herself from the spotlight.
Next: A Dutch oven can't carry an entire show.
16. Dutch Oven and Camp Cooking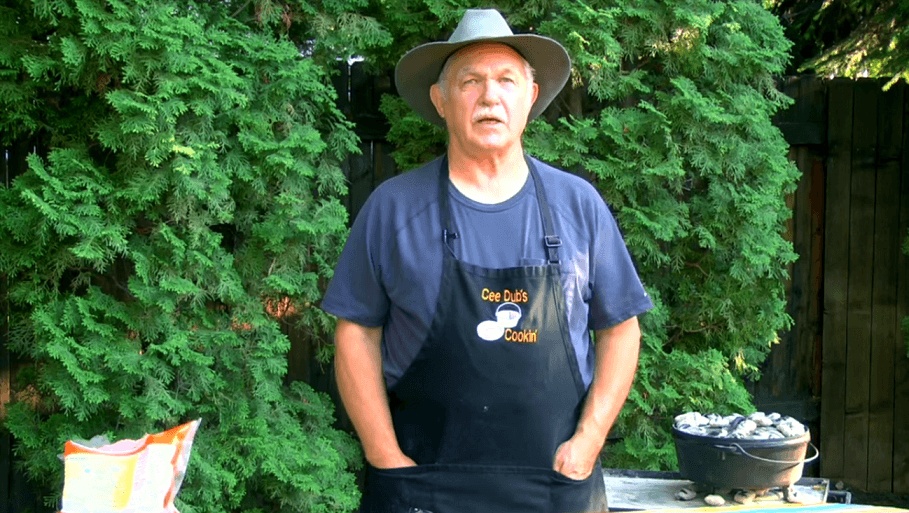 You've likely never heard of this show, and there's a reason. While we can't hate too much on this back-country cooking gem from the Pacific Northwest's KWSU channel, it certainly earns a spot on the list. In 1999, Cee Dub became the host of the first ever Dutch oven cooking show.
While Dub is undoubtedly a master of all things Dutch oven, the show's a one trick pony. In reality, how often do you need to use a Dutch oven? The delivery and setting of the show also leave something to be desired, at least for anyone who actually cares about being entertained.
Next: This show seemed like a good idea, but the execution was all wrong. 
15. Dinner and a Movie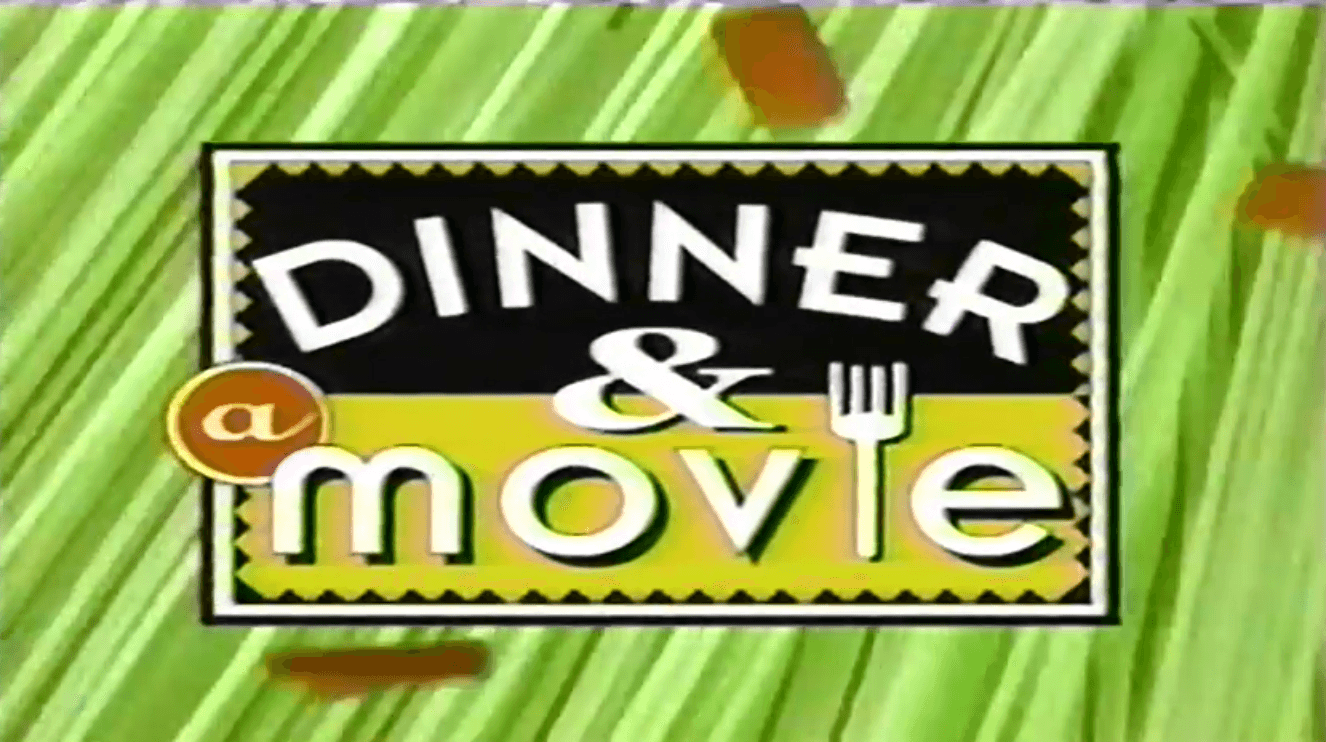 This was more of a two-for-one program that aired on TBS from 1995 to 2011. Although Dinner and a Movie enjoyed a long run, it wasn't anything special. In fact, the entire cooking portion was totally unnecessary in the first place.
The network would air a movie, and pair it with a recipe matching the theme of the film. Whether due to overly corny takes on themed dishes or a bad selection of a straight-to-TV movie, the show ended up being a flop.
Next: This show joked about depression and rehab.
14. Nadia G's Bitchin' Kitchen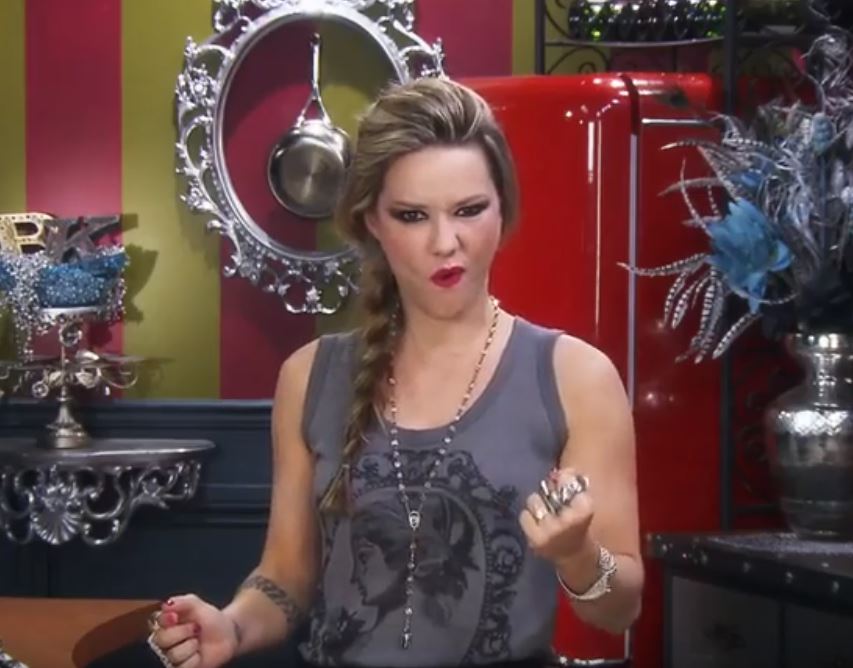 What began as an online comedy sketch series evolved into an actual cooking show when the Food Network Canada and Cooking Channel picked it up. Described as "deliciously demented" by the latter channel, each episode involved a theme, like breakups, the recession, in-laws, depression, and even rehab. Bitchin' Kitchen should've stuck to Youtube comedy, because the TV series walks an awkward line between wacky and just plain weird.
Next: Not even famous chefs could save this ABC show. 
13. The Taste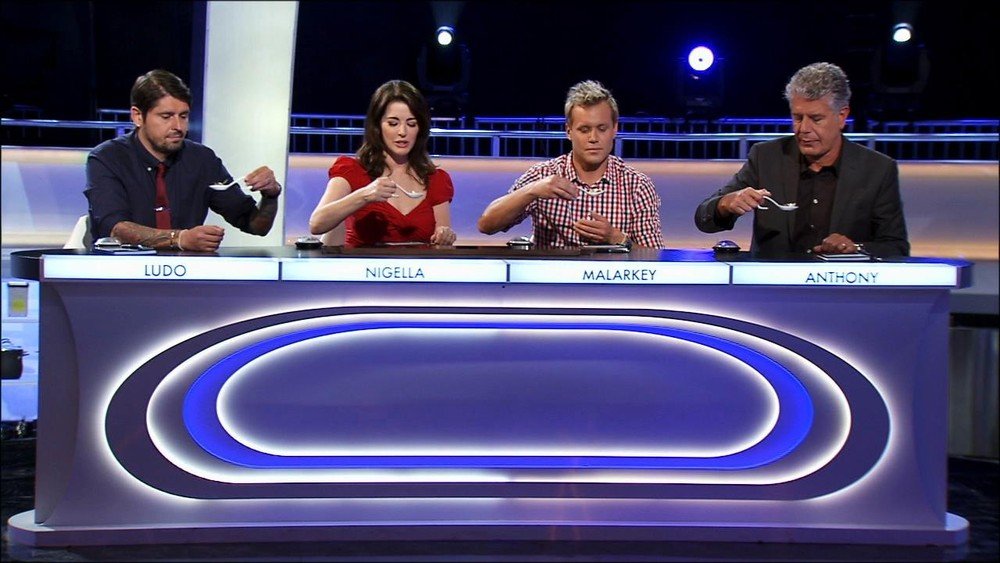 If you have no idea what The Taste is, that's because it wasn't memorable. At the start of the show, judges would have just a taste of each competitor's dishes. The judges had no idea who created what, nor did they know what ingredients were used.
We understand the recipe for most entertaining food shows involves some element of drama, but this one fell short in the actual cooking department. The show was cancelled after just three seasons.
Next: This chef has made a name for herself, but she's not for everyone.
12. 30 Minute Meals with Rachael Ray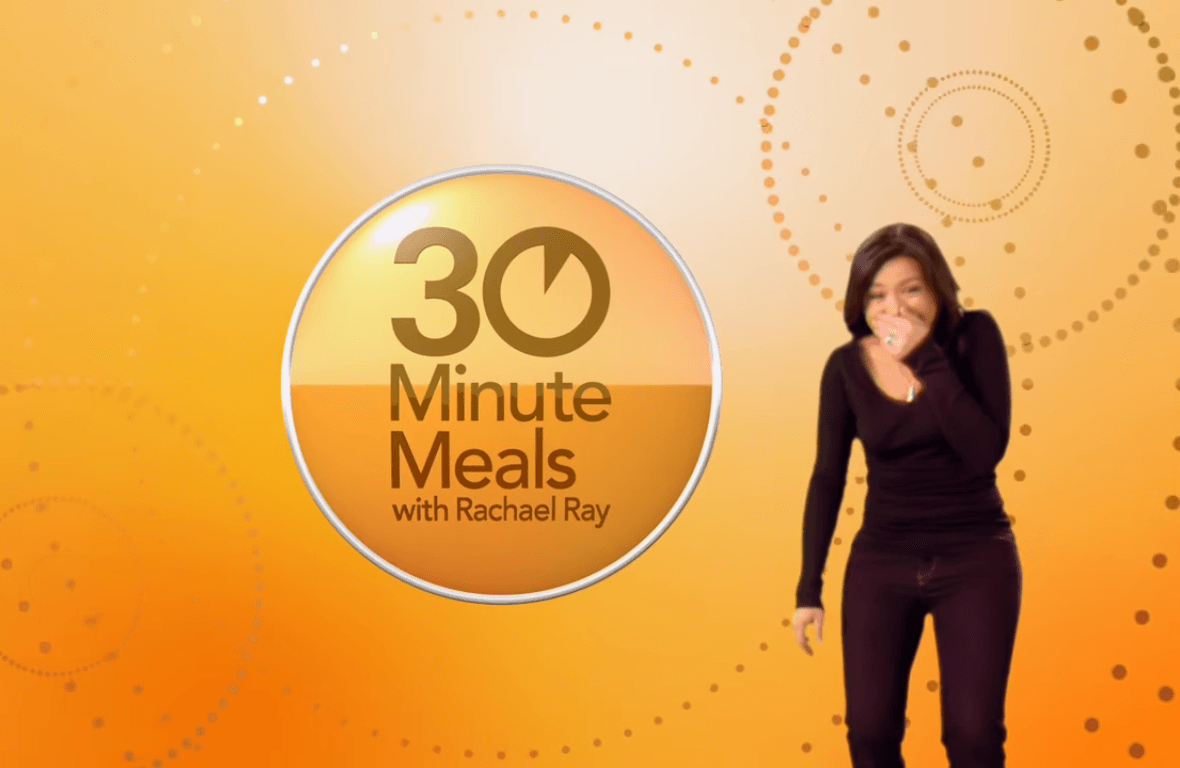 There are plenty of people who appreciate Rachael Ray. Food critic John Mariani is not one of of them. Ray comes off as a totally relatable, everyday kind of chef. However, this is also why 30 Minute Meals with Rachael Ray seems rather uninspired.
As Mariani points out, the chef has "somehow wormed her way into the hearts of those who take solace in dishes with names like 'Sloppy Veg Head Joe,' 'Leeky Linguine with Shrimp,' and 'Banana Sushi.'" Yikes.
Next: Is it really impossible, though? 
11. Dinner: Impossible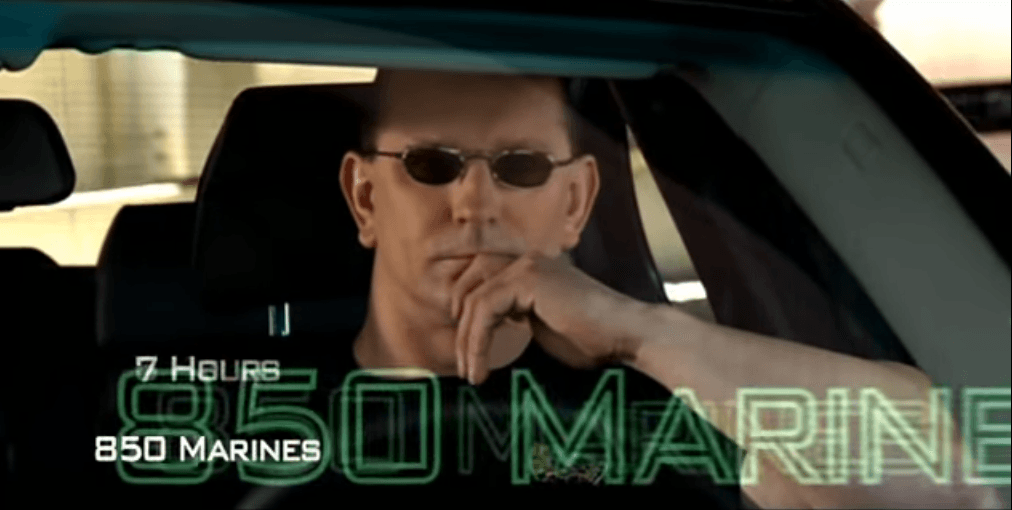 As the title suggests, Dinner: Impossible challenges a chef, Robert Irvine, to "overcome culinary obstacles and deliver a delicious meal before his time runs out," Food Network explains. However, the task at hand isn't so impossible in the end, considering an unlimited budget and some of the biggest chefs in the game.
Next: We have no interest in watching people who can't cook. 
10. The Worst Cooks In America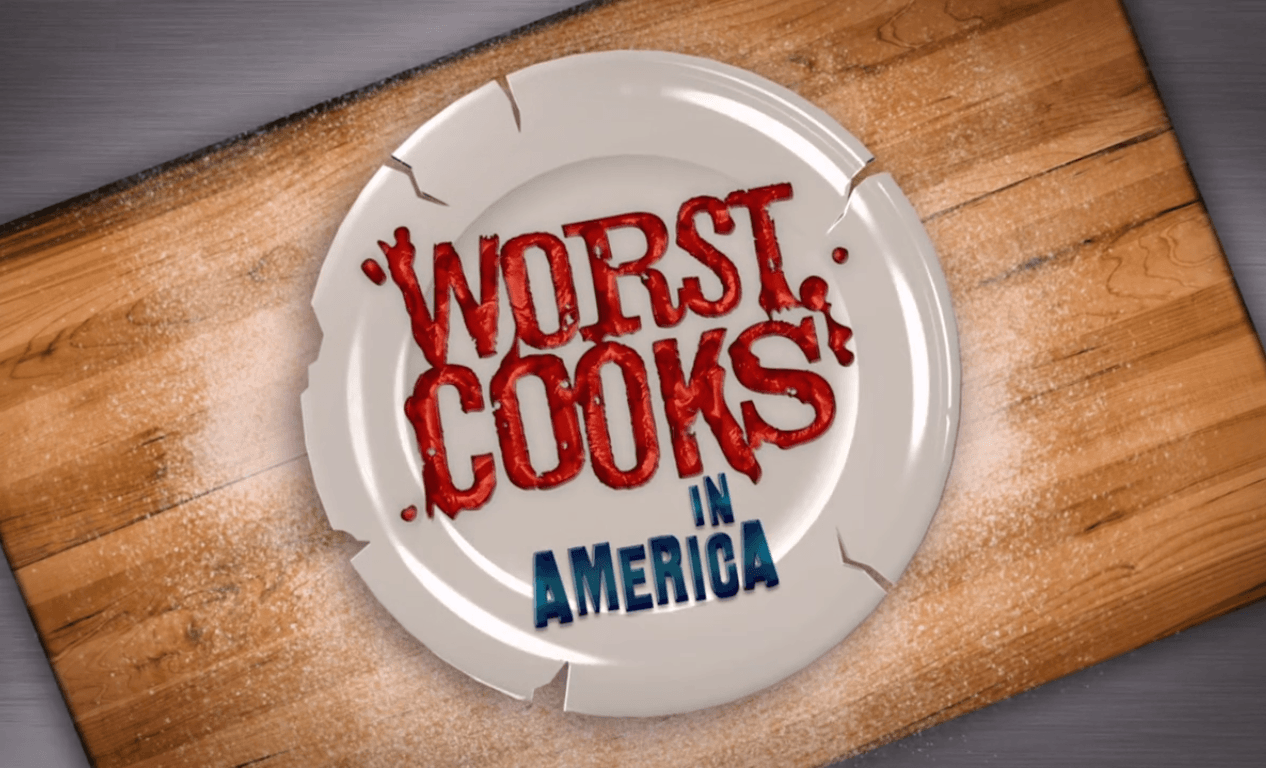 From Bobby Flay to Tyler Florence to Rachael Ray, this show sees its fair share of celebrity chefs. But there's one host who's outlasted them all, Anne Burrell. The concept is easy: Round up the worst cooks in the country, and pit them against one another.
The mission: Learn the basics of cooking under the leadership of said celebrity chefs. Naturally, The Worst Cooks in America features a lot of yelling, not to mention the worst brand marketing ever (are the celeb chefs pictured on the ad the worst cooks? We can't tell). But the real problem is that we just don't care about random people who can't cook.
Next: Some folks love her, others can't stand her.  
9. Giada At Home
Giada De Laurentiis seems sweet, but some folks can't stand her. For starters, the chef's over-enunciation of Italian words drives some viewers up the wall. Need more reasons? No problem.
Some people are critical of just how clean she keeps everything while cooking, accusing the successful chef of being too afraid of getting dirty. Additionally, she's been slammed as someone who doesn't eat her own food, given her small frame. However, Giada attributes her figure to good genes and portion control.
Next: This celebrity chef is known for her cooking and controversy. 
8. Paula's Home Cooking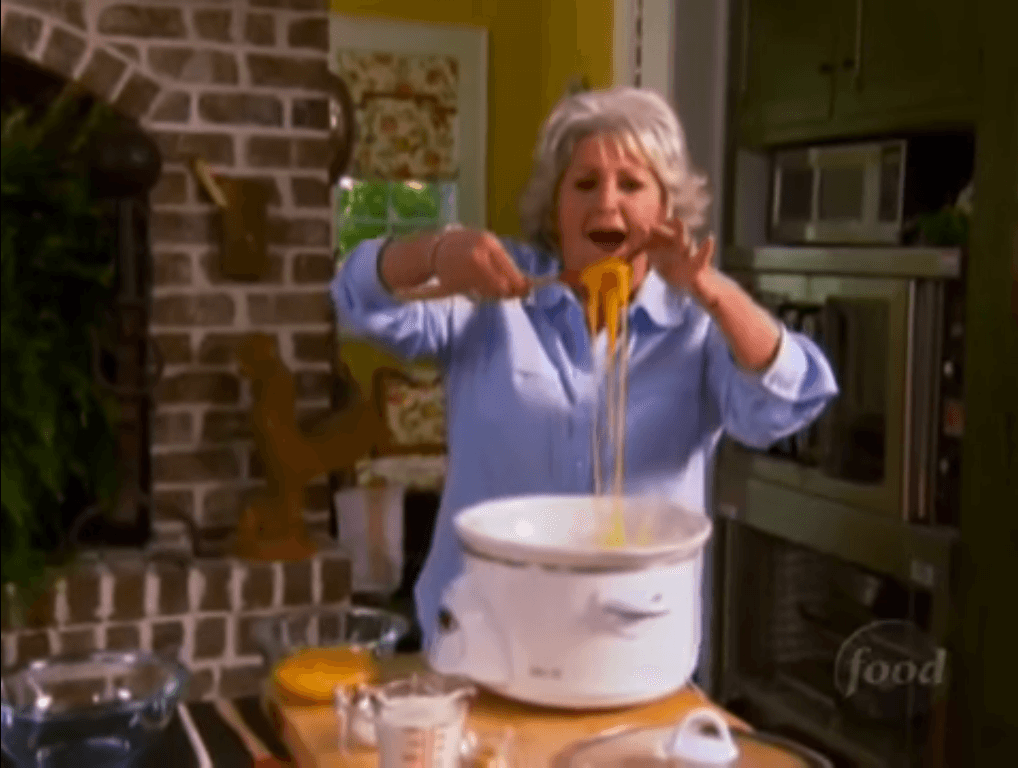 Butter, butter, and more butter. That's the name of the game when it comes to cooking with Paula Deen. Couple the almost-kill-you food with her irritating accent, and it's no wonder why the controversial queen of southern cuisine is nobody's favorite.
According to Mariani, Paula's Home Cooking undoubtedly belongs in the "worst of" category. "Just to watch her slop all that fat into a bowl, then lick her lips, and drawl her joy in gobbling up 'tasting candy bar cookies,' congealed salad, and 'pleazin' cheese dip' is a turn-off of two kinds," he writes.
Next: Yelling, yelling, and more yelling!
7. Hell's Kitchen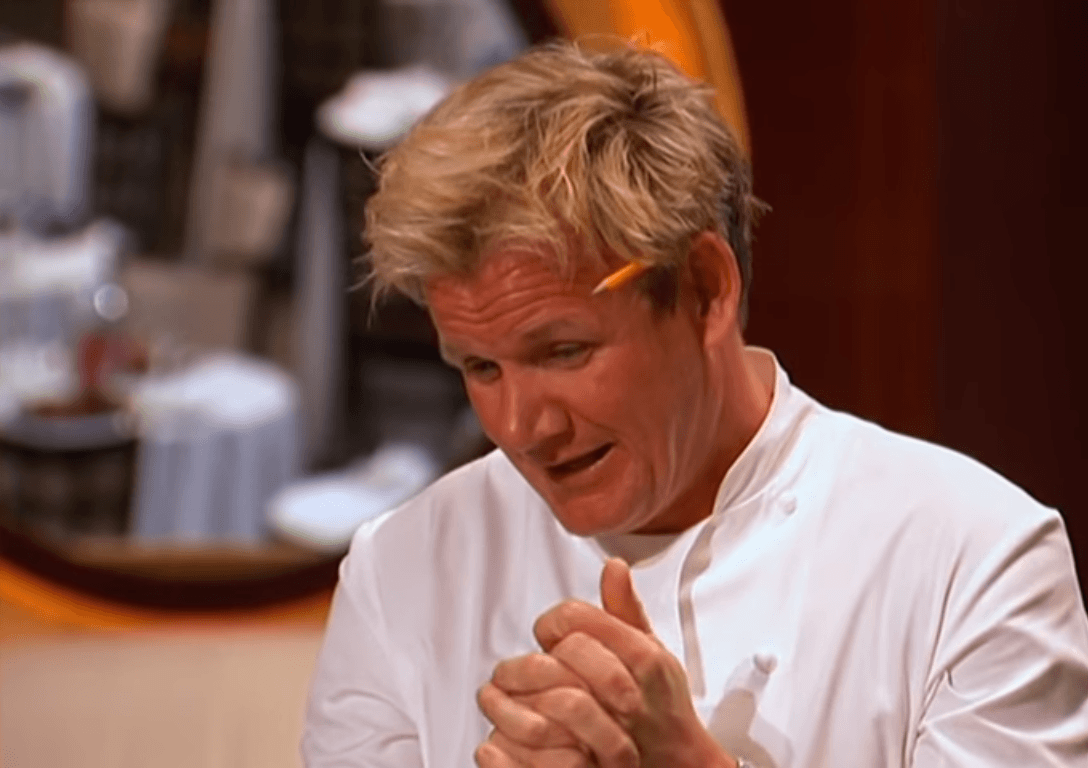 Despite the fact that Mariani named Gordon Ramsay's show one of the worst, he actually admires the guy, calling him "one of the most intelligent, well-spoken chefs" he's ever met. The fact that Mariani wrote an honest review says a lot.
According to the food critic, "Hell's Kitchen and [Ramsay's] other TV shows are nonstop scatology — so much that when bleeped out you can't understand the full sentence — and so sadistic in their destruction of young cooks' and amateurs' egos as to make a Quentin Tarantino movie look like a romantic romp." We will say, however, that Ramsay admitted to Mariani he does these shows in order to support his fine dining restaurants. Makes sense.
Next: Two in-your-face hosts don't make a right.
6. Rachael vs. Guy: Celebrity Cook-Off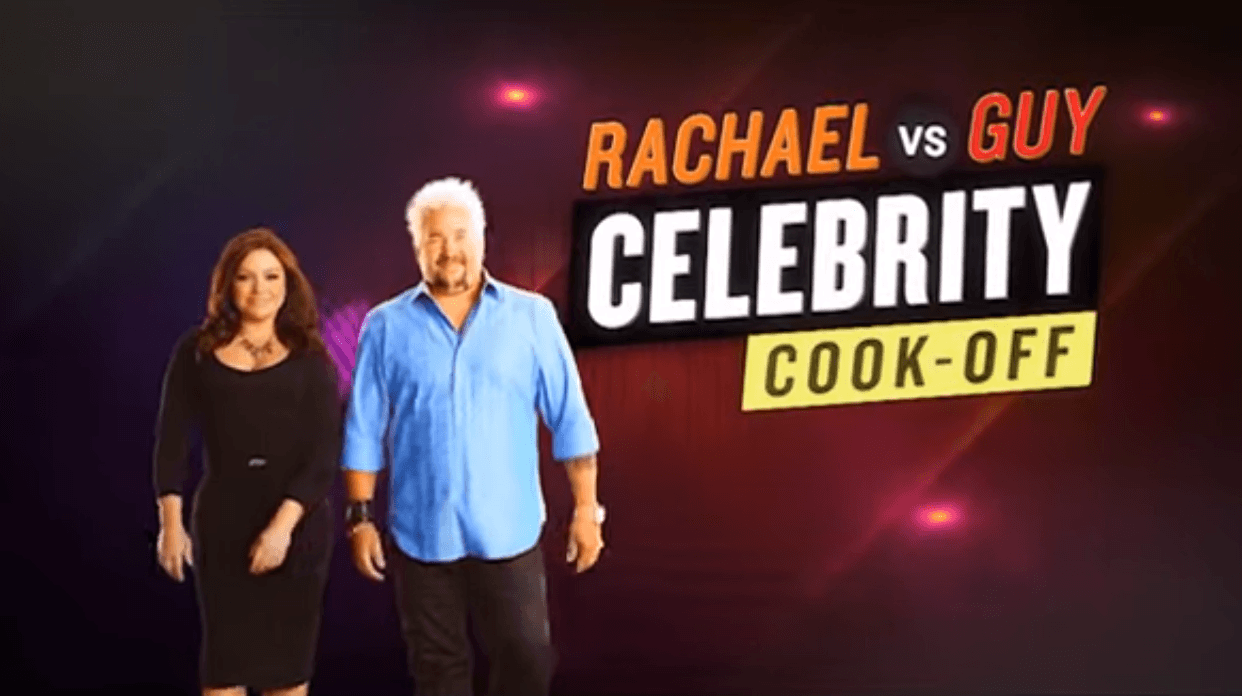 Rachael Ray and Guy Fieri are quite the match-up, but we're not convinced it's for the better. In the show, the two boisterous personalities team up to mentor and judge celebrities as they go head to head in a cook-off style challenge. Does Fieri, in particular, really have the credentials to judges others' cooking skills? Apparently the Food Network thinks so.
Next: There's no escaping Guy Fieri's star power.
5. The Next Food Network Star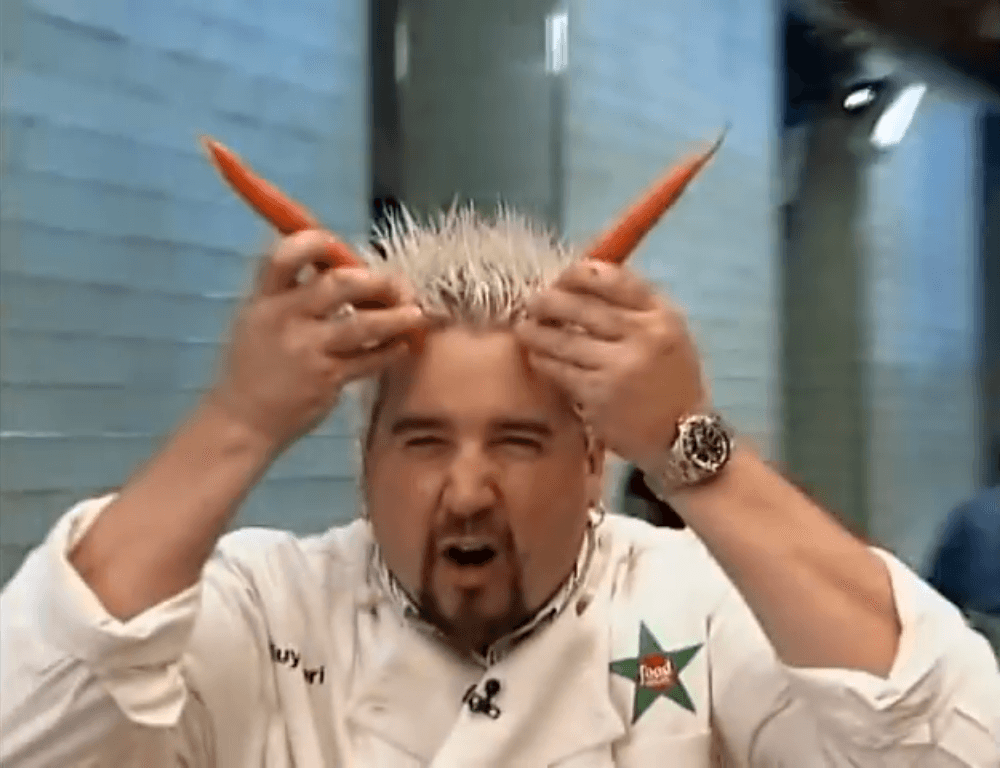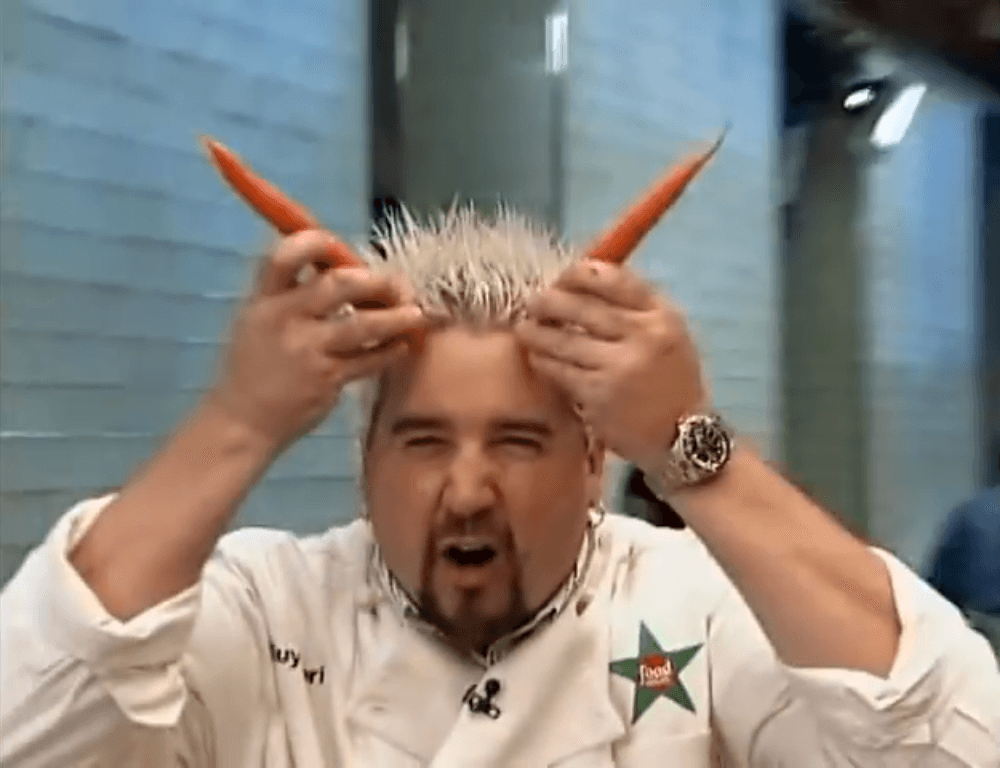 Do you remember who was named the winner of the second season of The Next Food Network Star? Because we do. It was Guy Fieri. And for that, we'll never forgive the network for bringing this show into the world.
Next: Egotistical, much?
4. Throwdown! With Bobby Flay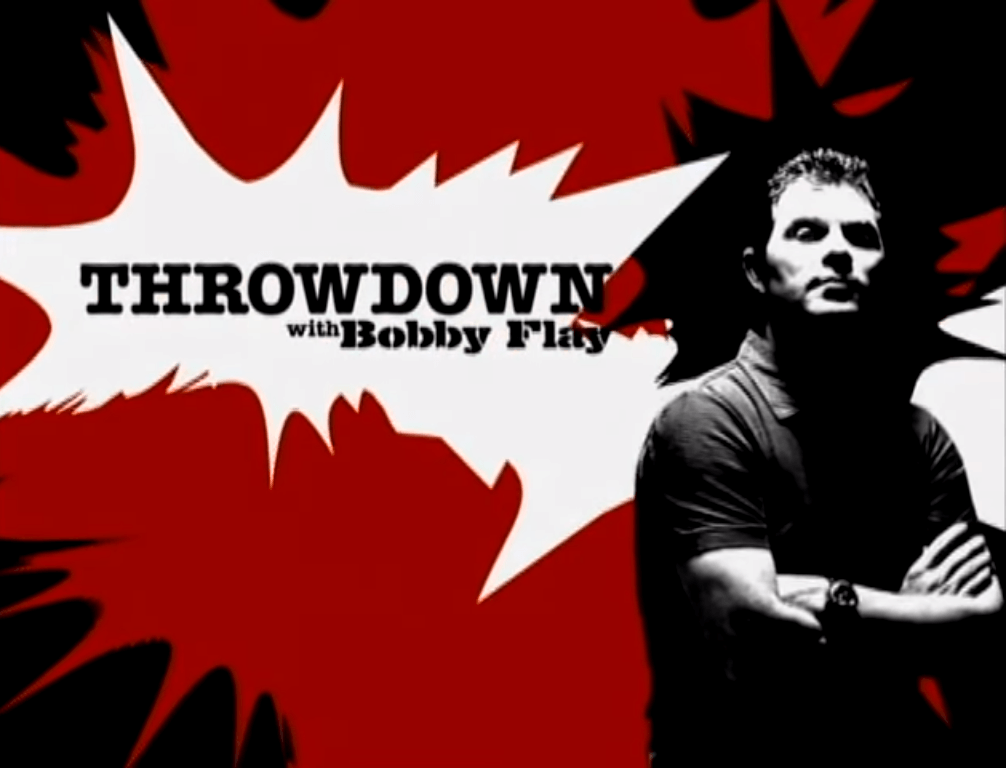 The entire concept behind Bobby Flay's most famous show is pure evil. First, the super successful professional chef "surprises" small, previously unknown restaurants. Then, Flay challenges the chefs at their best dishes — often beating them at their own game in their own kitchen.
By far, the worst part of the show is the delivery. The Food Network tells these folks it's shooting a profile of them, and speak nothing of Bobby Flay in advance. Just plain cruel.
Next: This show was a massive flop. 
3. Celebrity Cooking Showdown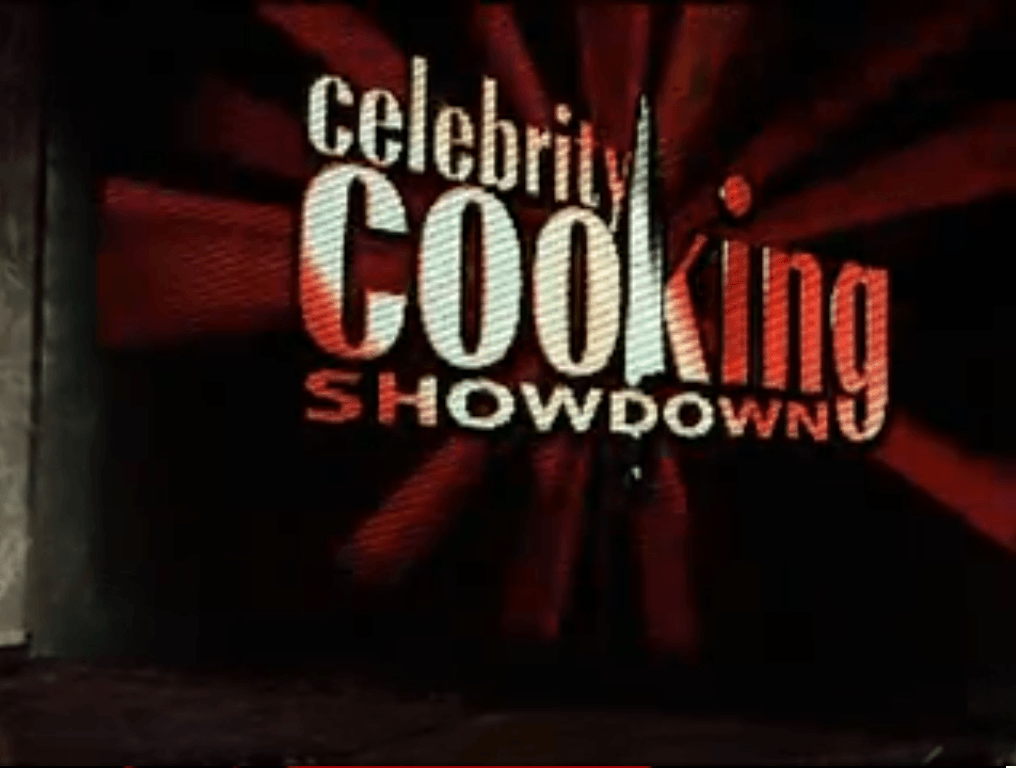 Back in 2006, NBC took a stab at a competitive cooking show. However, the prime time network utterly failed. Hosted by Alan Thicke (star of the beloved sitcom Growing Pains), the show didn't make it far.
NBC's idea seemed like it could be a win; celebs would pair with famous chefs. However, the "celebs" weren't exactly A-listers, and apparently, not even the star power of chefs Wolfgang Puck or Cat Cora could make up for it. Celebrity Cooking Showdown was cancelled after just four episodes.
Next: This guy has run out of excuses.
2. Guy's Big Bite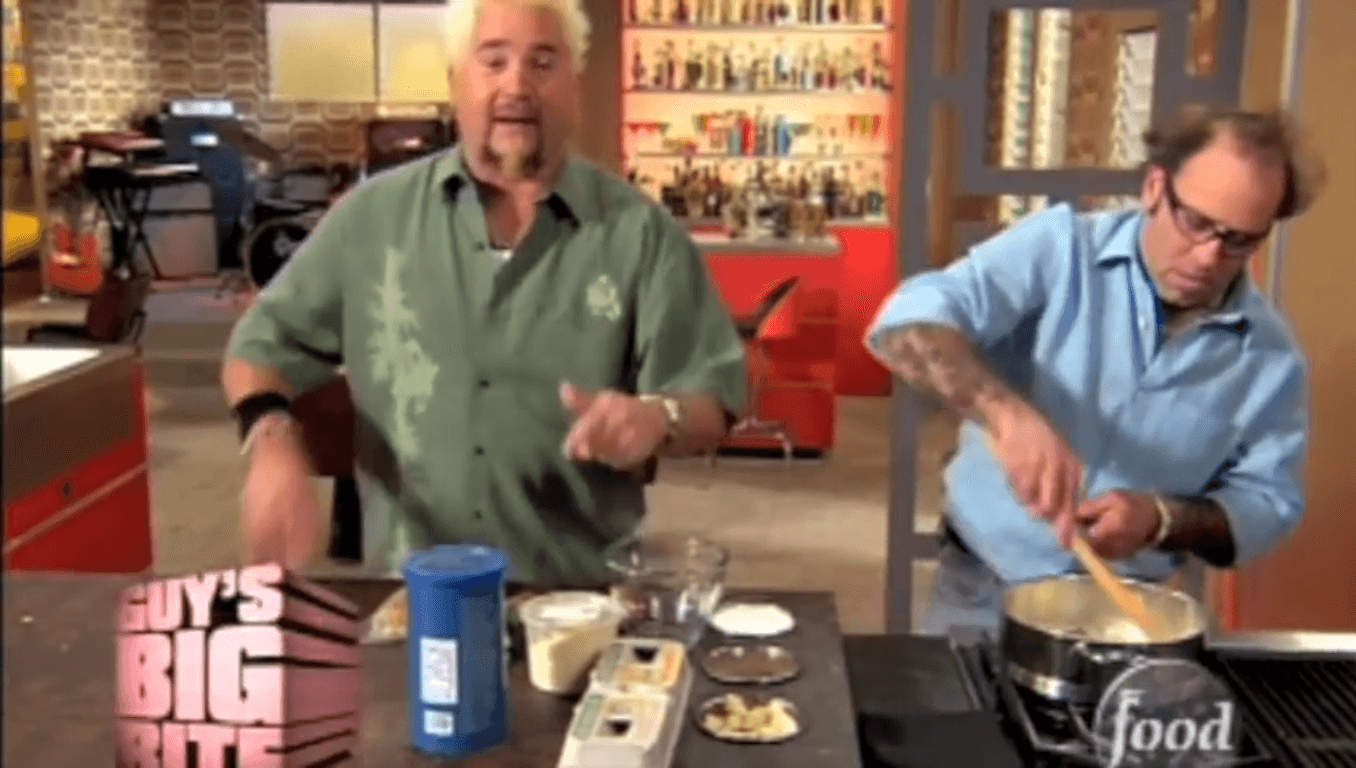 Guy Fieri has one of the worst cooking shows of all time? Yes, we believe it. As Mariani perfectly describes the show, "He takes you to roadside eateries where he becomes the owners' best friend forever and finds everything 'awesome!!!' and then shoves into his open mouth stuff like 'No Can Beato This Taquito,' 'Baltimore Beef Bad Boy,' and 'Minnesota Mary with a Snit.' Dude, chill!"
And we agree, his catchphrases are out of control.
Next: This host's skills are questionable. 
1. Semi-Homemade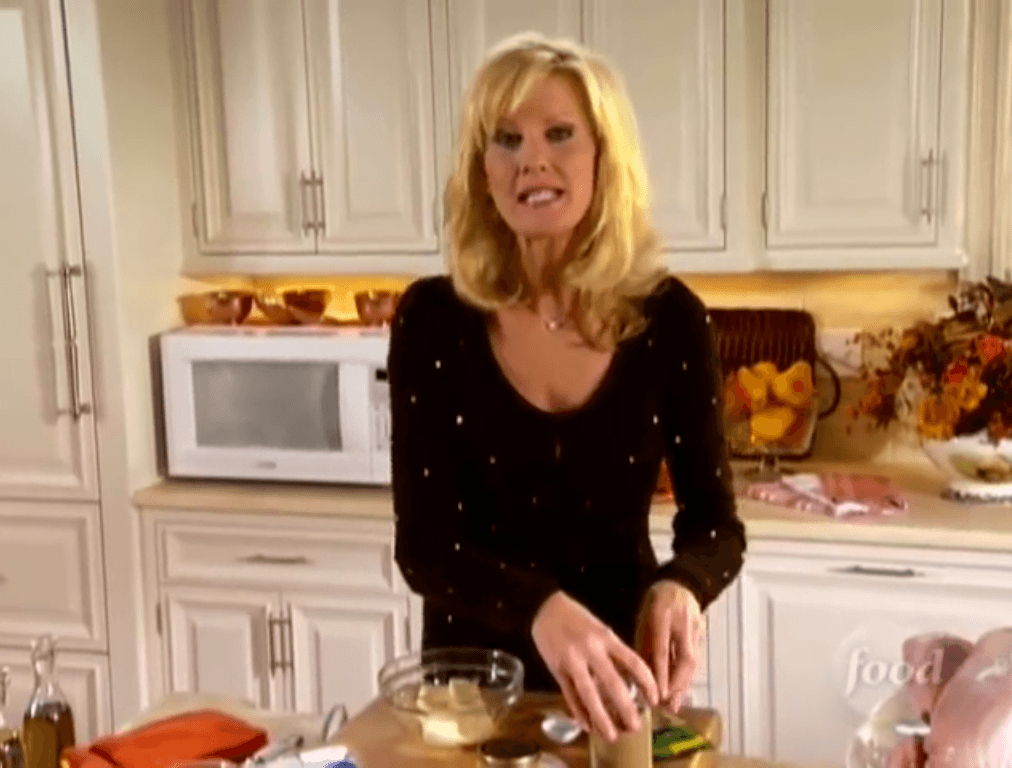 There's no curve ball in the name of this unintelligent cooking program. Case in point: It appears the show's host, Sandra Lee, prefers boxed ingredients over the real stuff.
Furthermore, as Mariani whips, Sandra Lee "is like the high school nutrition teacher who couldn't care less about good taste as long as you get the damn dish cooked and cleaned up before the end of class, using ingredients out of a box — all prominently displayed for max product placement." Ouch.
Read more: 15 of the Worst Celebrity Chef Restaurants in America
Check out The Cheat Sheet on Facebook!