The 15 Most Hated Home Decorating Trends That Need to Die
Home decorating trends come and go. One generation's brilliant use of crown molding is the next generation's cheesy wood paneling.
What starts out fresh and exciting can quickly become overused, especially because homeowners are always looking to spend dollars on the next big thing. And while it may look oh-so-good right now, 10 years down the road extremely trendy home design details will inevitably make your house look dated and may even affect resale value.
We've rounded up a few eye-roll-worthy trends that have definitely overstayed their welcome. Let's take a quick look at the top 15 most hated design trends that we should finally put to rest.
1. Open floor plans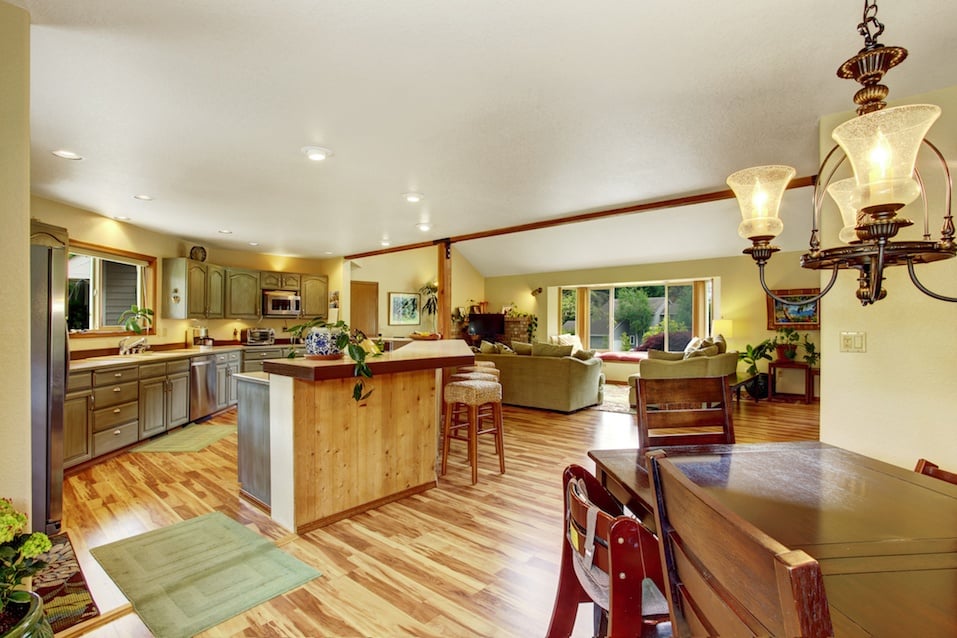 Turn on literally any TV show about home renovation and the first thing you'll see is someone taking a sledgehammer to a perfectly good wall. Open floor plans have become synonymous with renovating, and everyone's bulldozing their cozy living rooms of yesteryear in favor of combined work/eat/play/lounge spaces.
Open floor plans have their merit, but before you make your first floor one big open room, consider this: How do you plan to use your newly created space? Sometimes having a separate room with walls (or even – gasp! – a door) is practical, such as when you work from home or different family members wish to participate in different activities. Still, there's a good chance that open floor plans will live to see another day. Just don't be surprised when walls have their big comeback.

2. Barn doors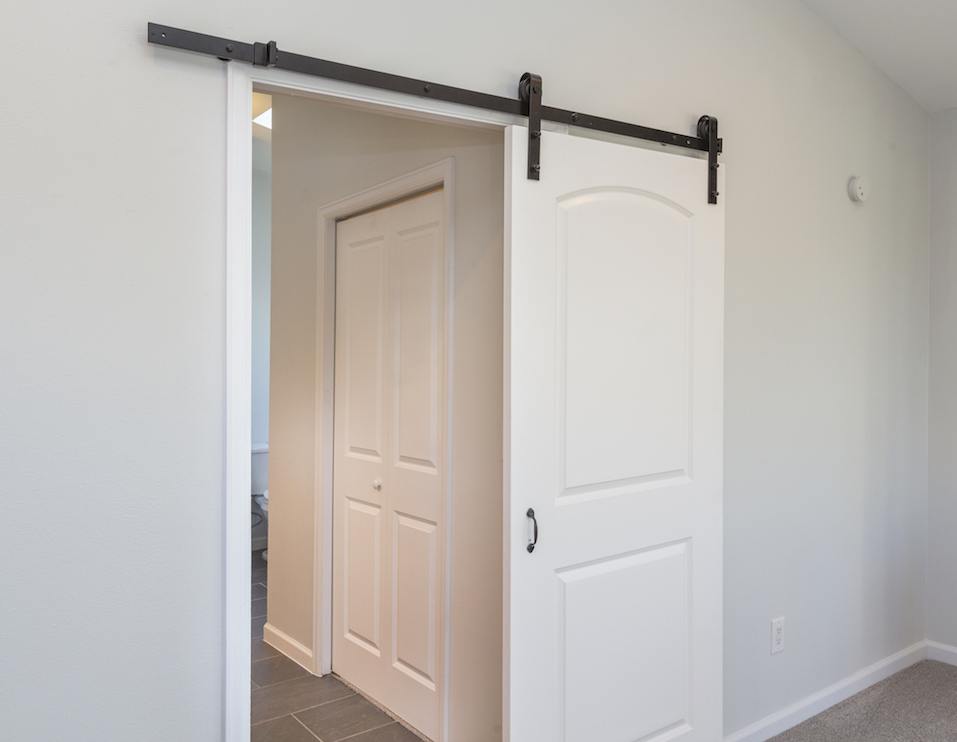 Somewhere along the way, barn doors took the place of the 6-panel variety as the door de rigueur. This farmhouse-inspired trend shows no signs of slowing down, and, according to Zillow research, homes listed with "barn doors" sold 13% faster and 60 days faster than those without.
As with any trend, this one is sure to have a shelf life, however. Add a barn door if you must, but don't put one in every single room. Otherwise, you run the risk of looking outdated sooner rather than later.

3. (Faux) mid-century modern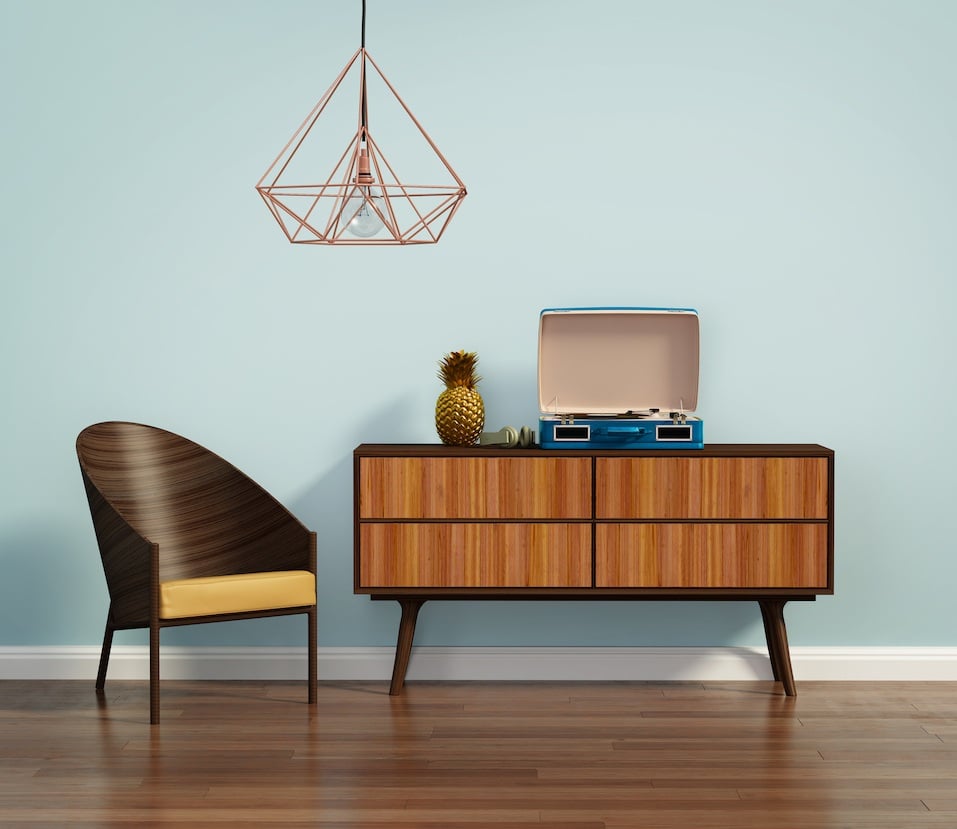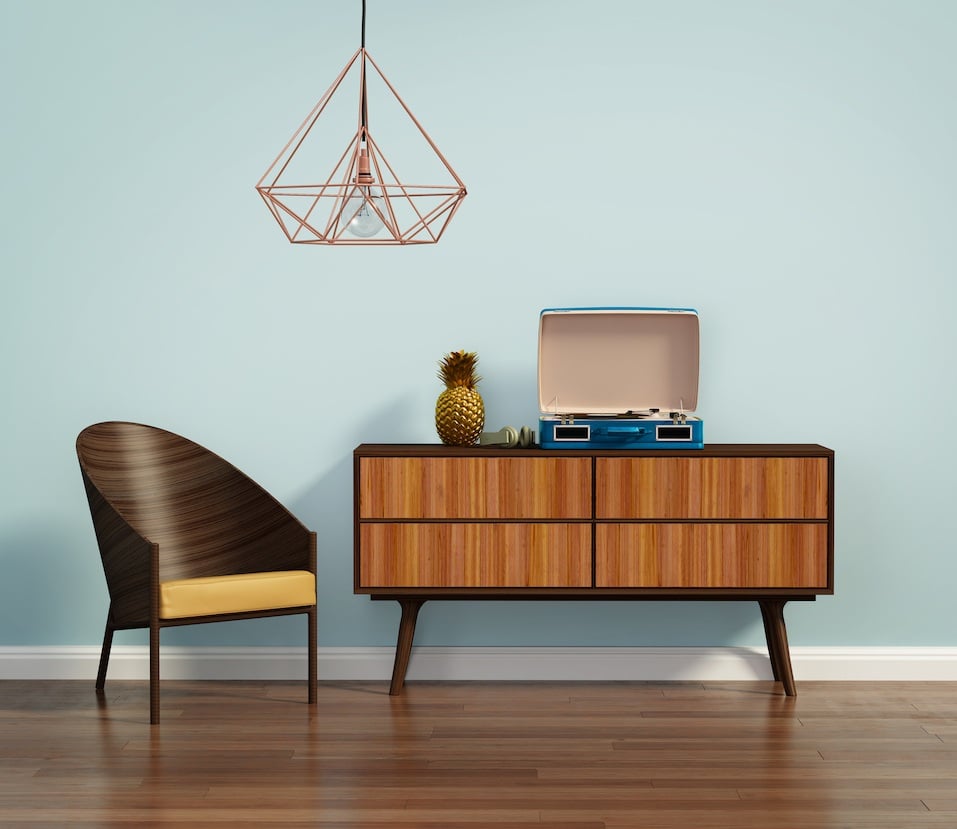 Blame it on Mad Men's popularity, on minimalism, or simply on the tendency of people to follow the crowd. Whatever the reason, the mid-century modern aesthetic is back in a big way.
But there's a huge difference between uncovering a vintage '60s sideboard at a secondhand shop and buying another mass-produced imitation from Target's latest collection. It's no secret that furniture today isn't made the way it used to be, and the shoddy construction is more likely to fall apart or just scream cheap. If you want to incorporate a little mid-century awesomeness into your home, try scoping out flea markets or estate sales for authentic pieces, rather than buying yet another knockoff. Hey, it's a lot cheaper than West Elm anyway.

4. Granite countertops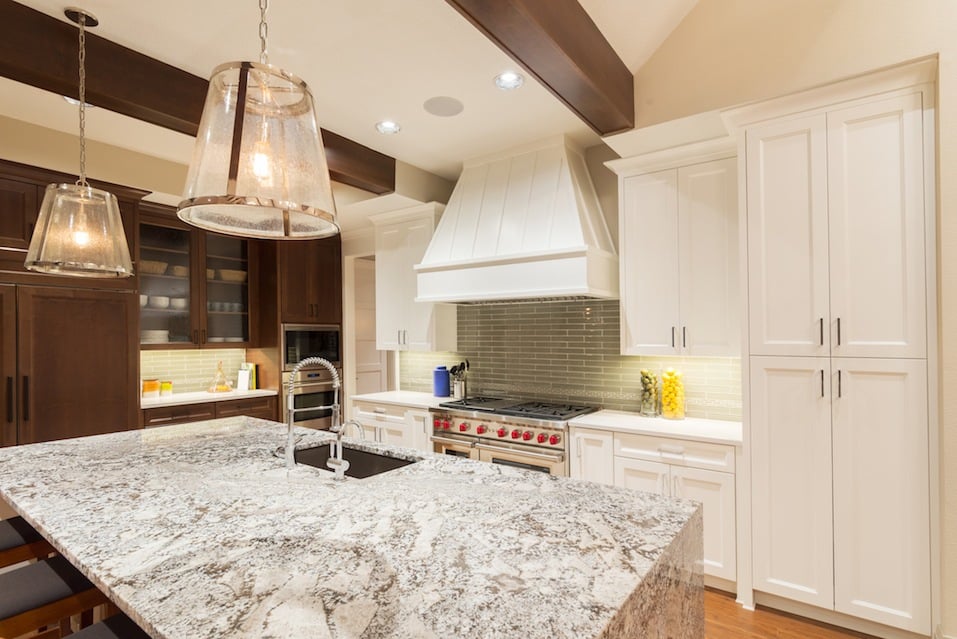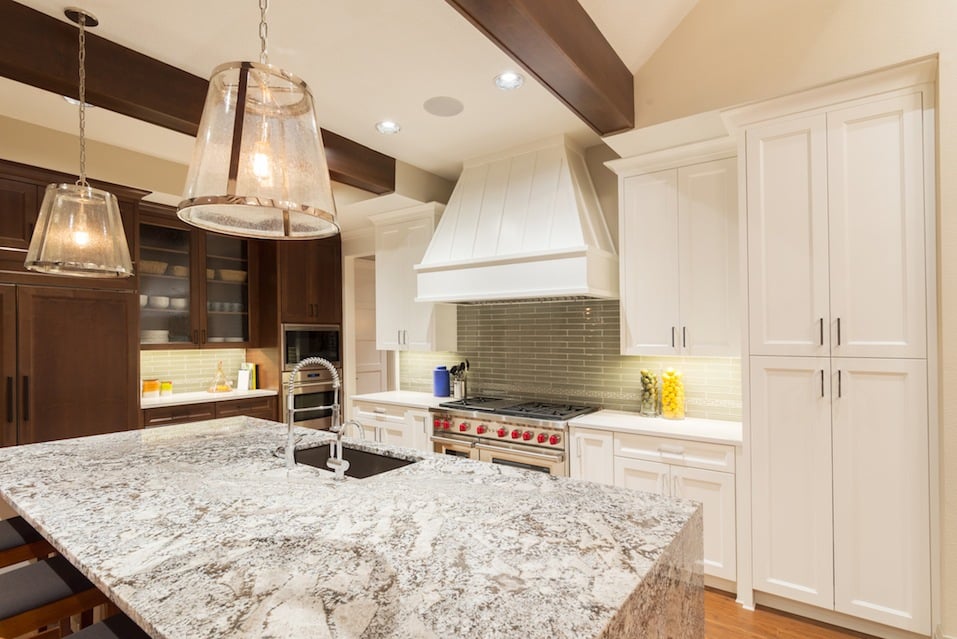 New construction. Granite countertops. Yawn.
In 2012, granite countertops were used in 75% of all new houses. But there are so many other attractive options that are less costly, more practical, and definitely not so overused. For example, kitchen designer Mayan Metzler recommends quartz countertops over granite, saying, "People usually choose granite over quartz because they want the natural characteristics of the stone to show, but quartz is more durable."
Before you spring for granite (like everyone else), consider something a little different. Marble, butcher block, concrete, or even high-quality laminate might be a better bet.

5. Chevron prints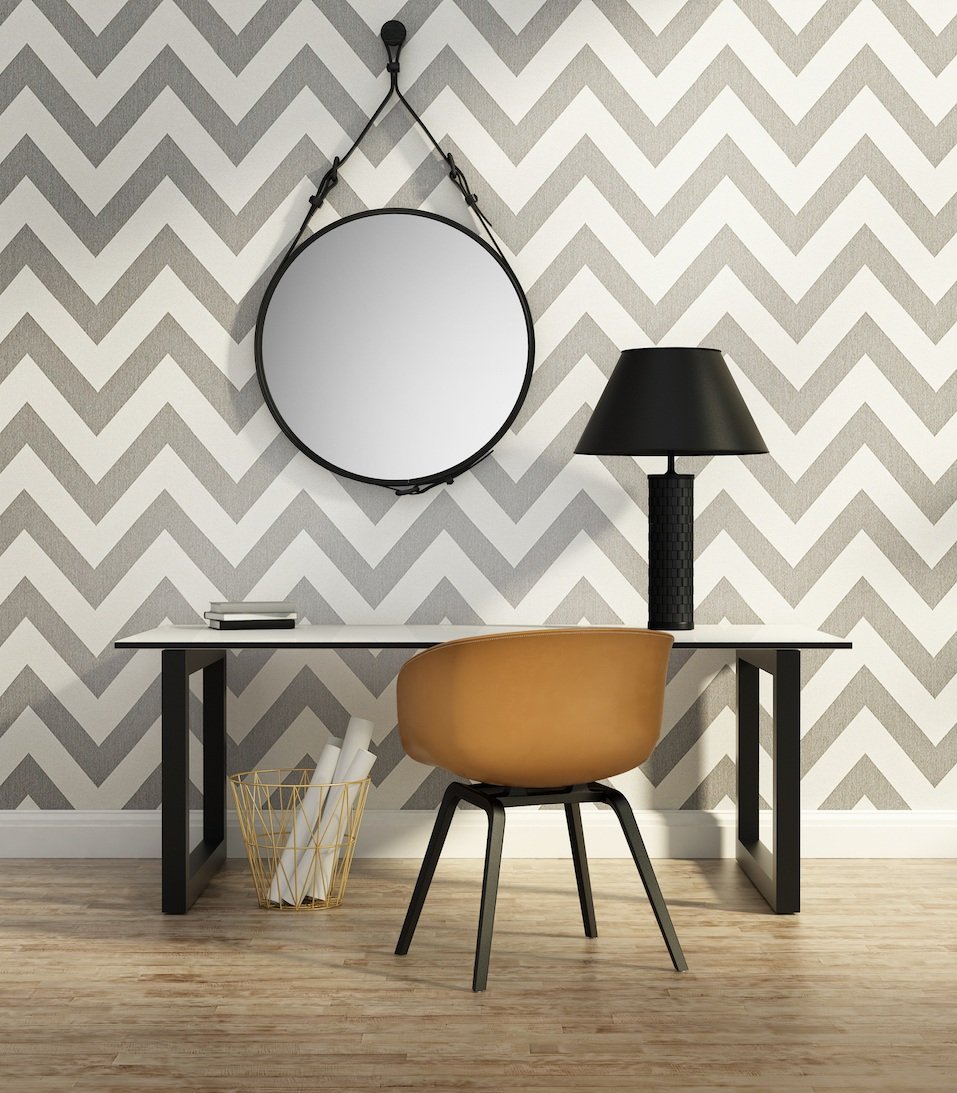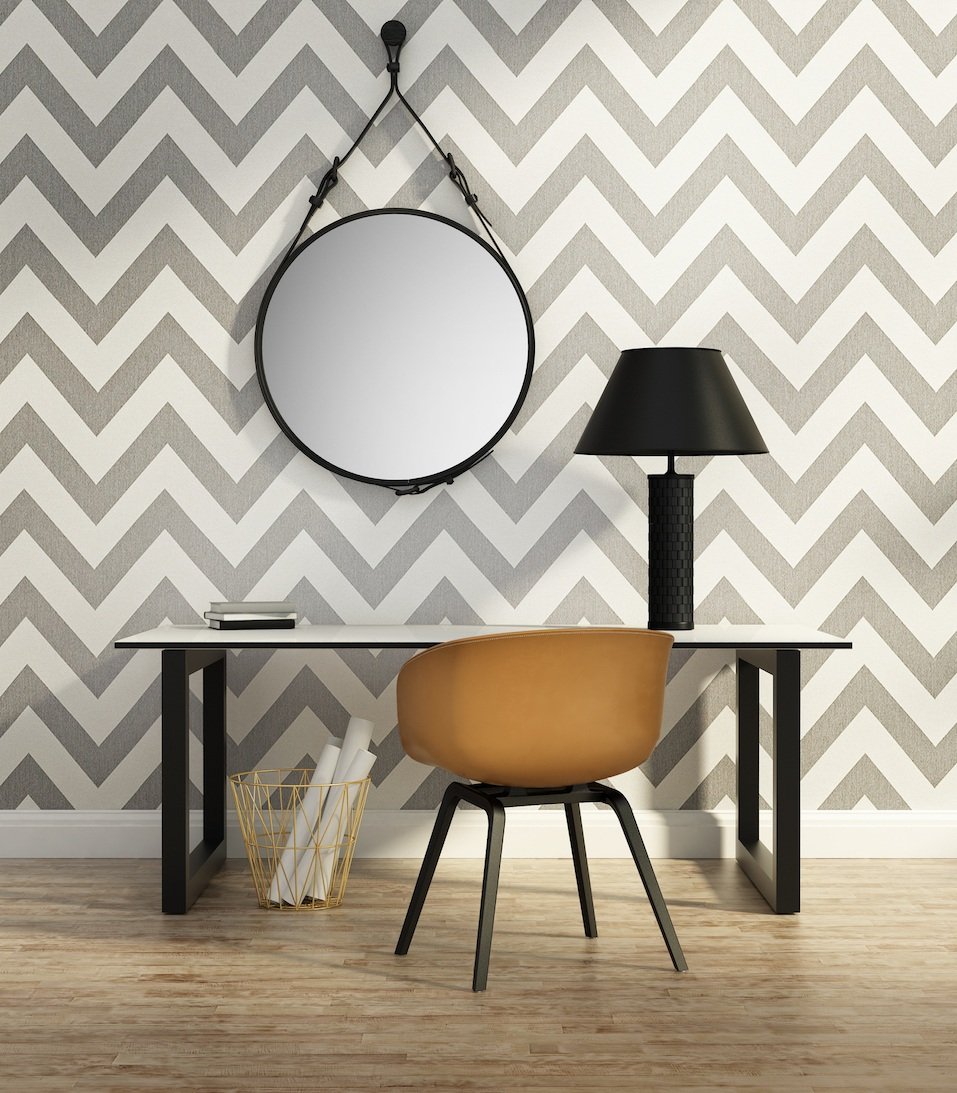 Whether it's on pillows, bedspreads, curtains, or furniture, chevron has completely taken over the design world. While this fun pattern may have looked fun and fresh at one point, it has long since passed the point of overuse.
In place of chevron, the experts are predicting muted tones and geometric and tropical patterns. But instead of going full-force in one direction, try incorporating these prints sparingly in small ways (like on throw pillows) so you can easily and cheaply change directions when you get sick of them.
6. Giant letters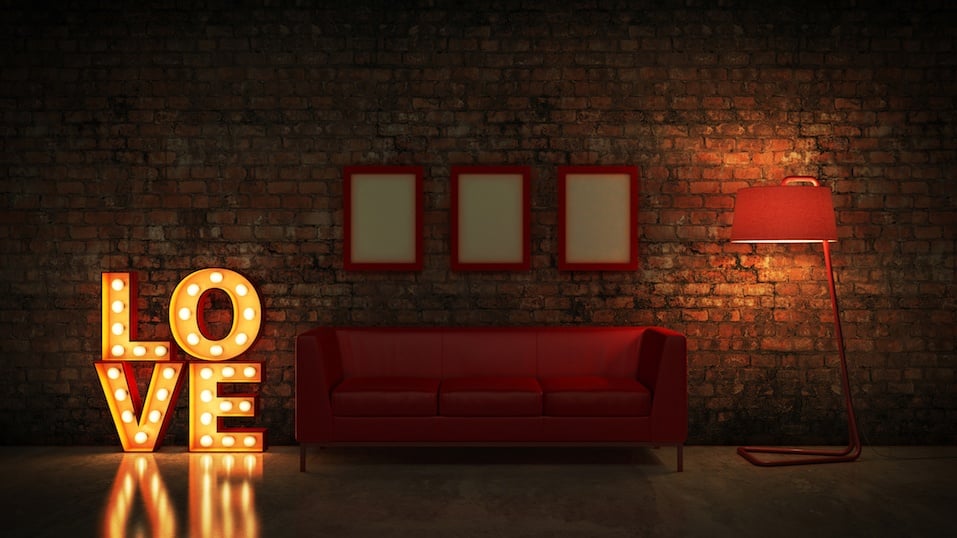 Similar to chevron, giant letters that once seemed whimsical now just look tired. Plus, they aren't cheap, especially if they have built-in lighting.
Instead, head to your local art gallery and support an artist by purchasing a one-of-a-kind piece of art to adorn your wall. Supporting the arts will never go out of style – but giant letters definitely will.

7. Shiplap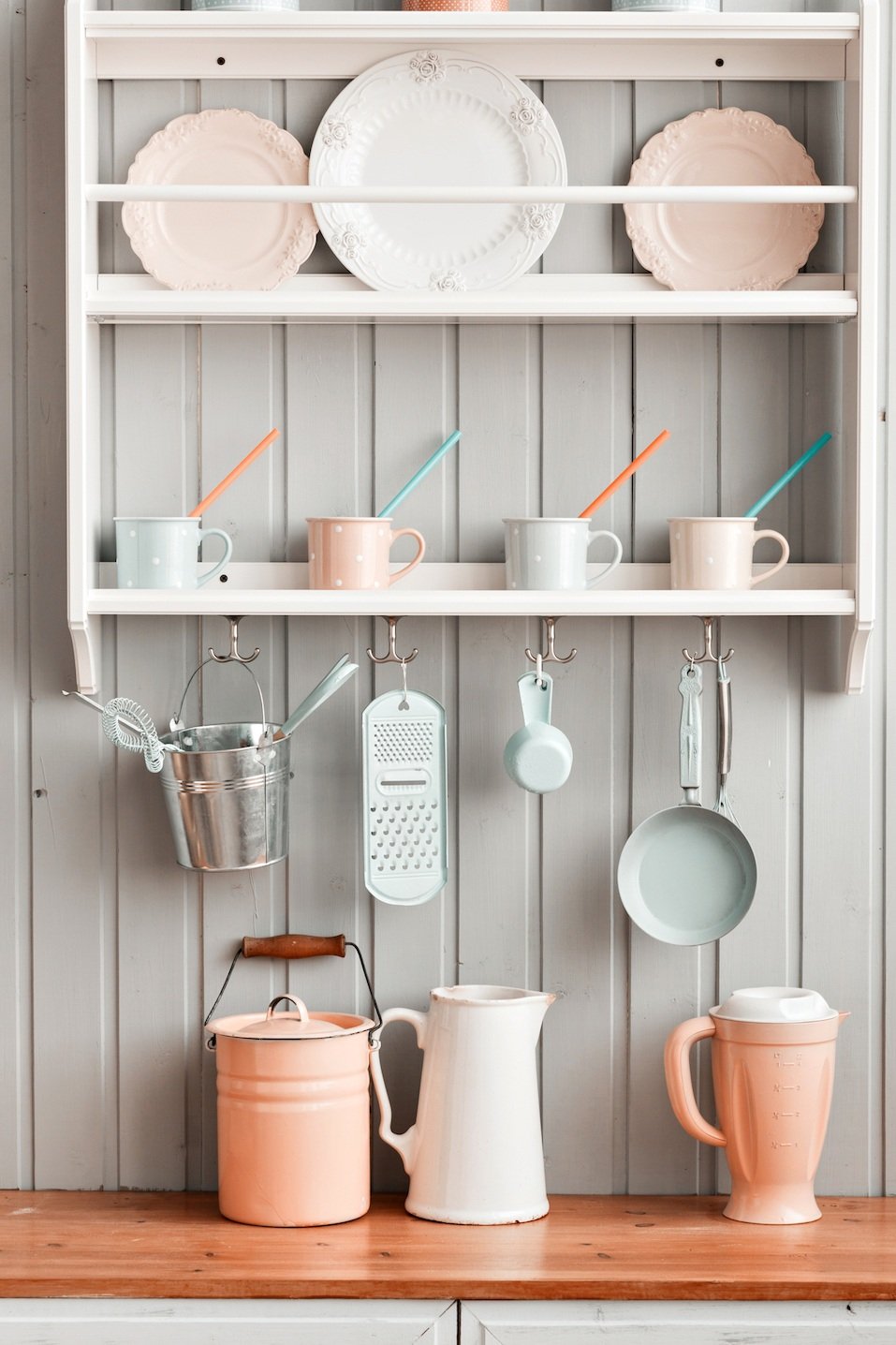 Sorry, Joanna Gaines. Design experts predict that soon enough, shiplap will become as outdated as faux wood paneling.
The bottom line is that not every home is well-suited to that farmhouse look, and forcing it into your décor may actually do more harm than good. If you absolutely love the look of shiplap, try putting it in one or two small rooms rather than overdoing it. The powder room is a great place to incorporate this trendy detail if you absolutely must.

8. Painted brick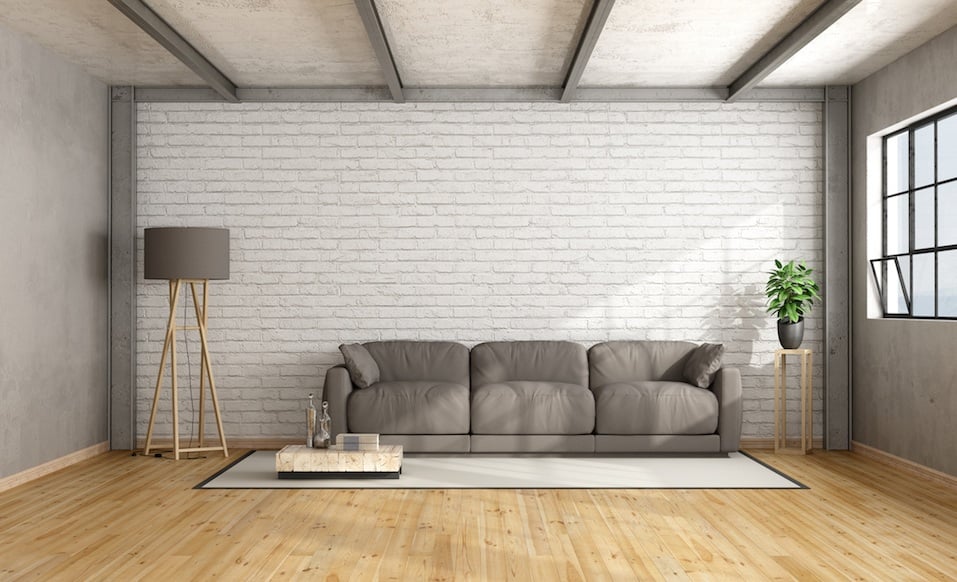 From fireplaces to home exteriors, no natural red brick is safe from white paint.
Before you follow the crowd and bust out your brushes, stop to think about whether this trend will survive the next five years. Natural brick is cozy and warm, as opposed to the starkness of white. And once you whitewash your brick, it's almost impossible to undo it.

9. Word art decals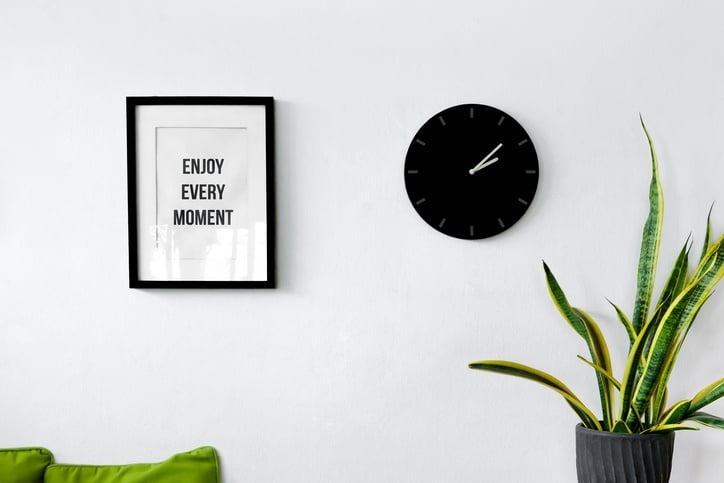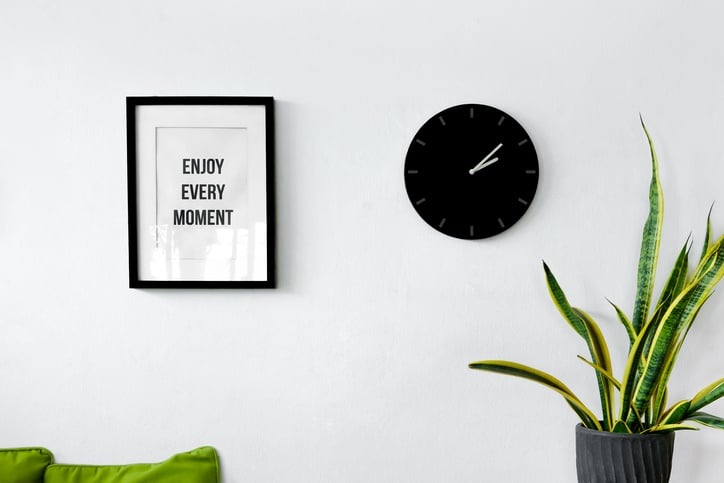 Like those giant over-sized letters, word art decals are often more corny than inspirational. (We're looking at you, "Always Kiss Me Goodnight.")
If you favor a particular platitude, consider putting it in a picture frame and displaying it that way. Then when you get sick of it, you'll easily be able to swap it for something else without running the risk of chipped paint.

10. Shabby chic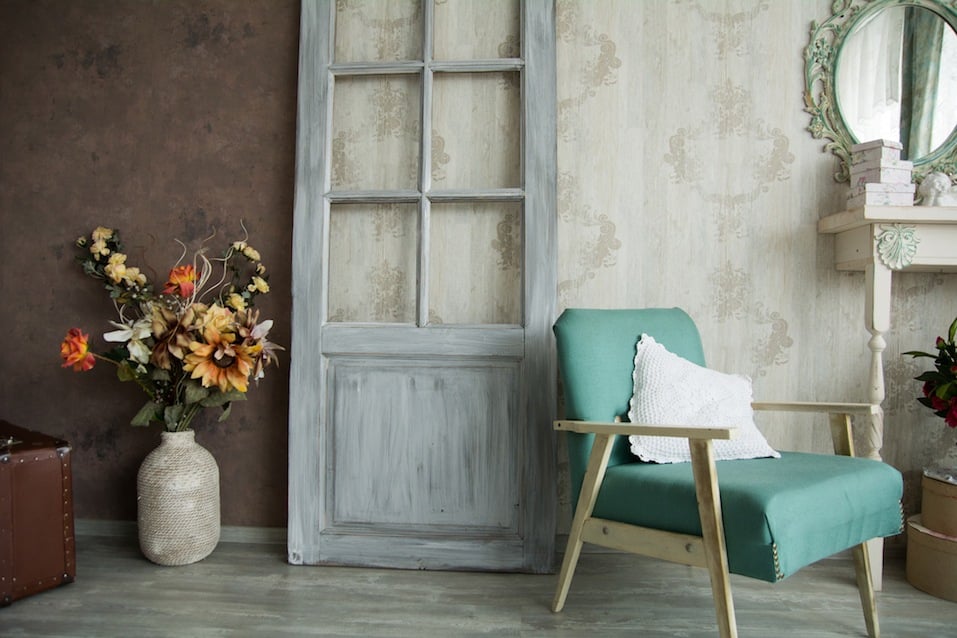 Is it really shabby chic — or just shabby? Intentionally distressed furniture and ratty-looking blankets look quaint to some and worn out to others. If chipped wood is your absolute favorite, try incorporating it into a few key pieces, but avoid styling your whole room with it.

11. Minimalism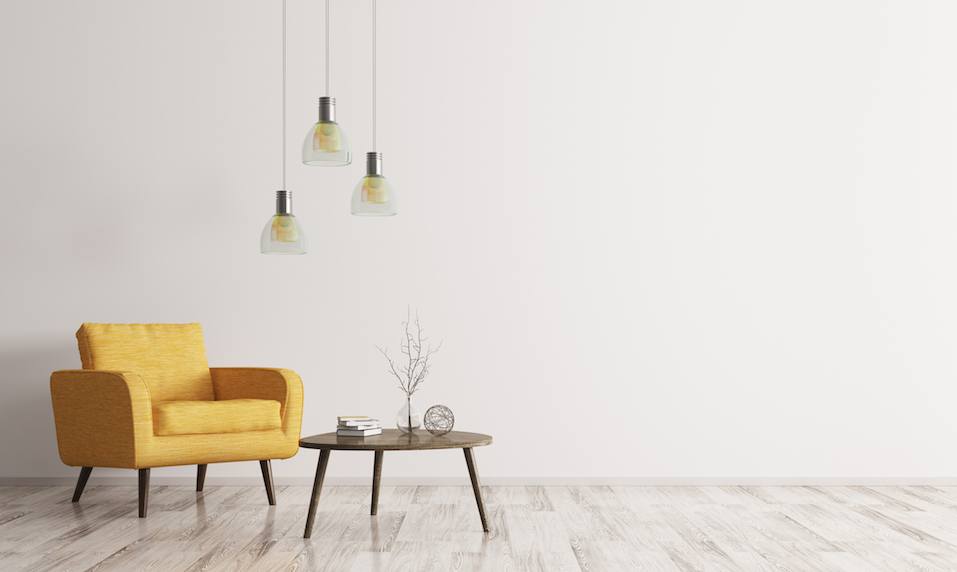 Clutter is out, but that doesn't mean you should aspire to bare walls and a gigantic room outfitted with just one folding chair.
Instead, you should furnish your home practically, which means sneaking in a few extra pieces. Don't panic if you need a basket or two to contain the stuff you need. Less is more, but throwing away all your earthly possessions just to achieve a minimalist design simply isn't feasible for most people.
12. White kitchens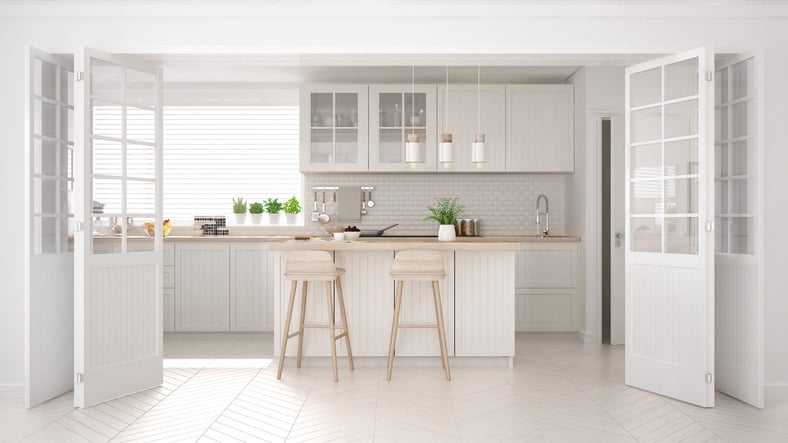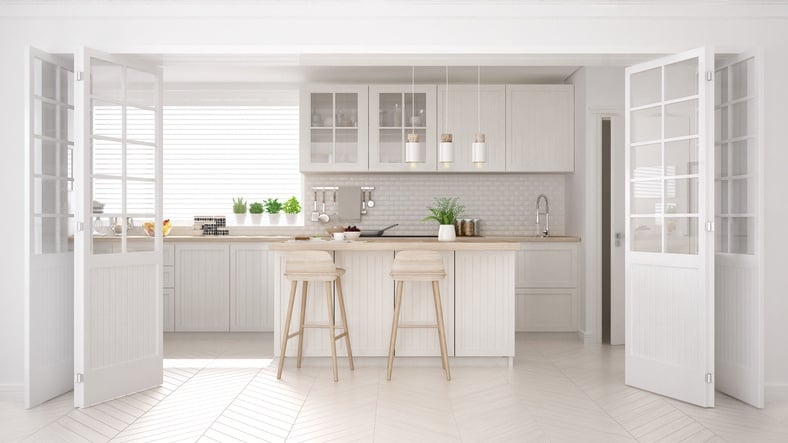 Is it clean and modern — or stark and cold? White kitchens could go either way.
It takes a lot of skill to "do white" well. For one thing, you should choose a white paint with slight undertones to warm it up a little. Don't just rely on the little paint card for picking – the white you pick may look completely different in the store than it does on the cabinets.
Instead of all-white-everything, try painting your upper cabinets white and using a different, darker color on the lower cabinets or island. Also, if you're going to do white cabinets, opt for a darker color backsplash or floor for some contrast.

13. Open shelving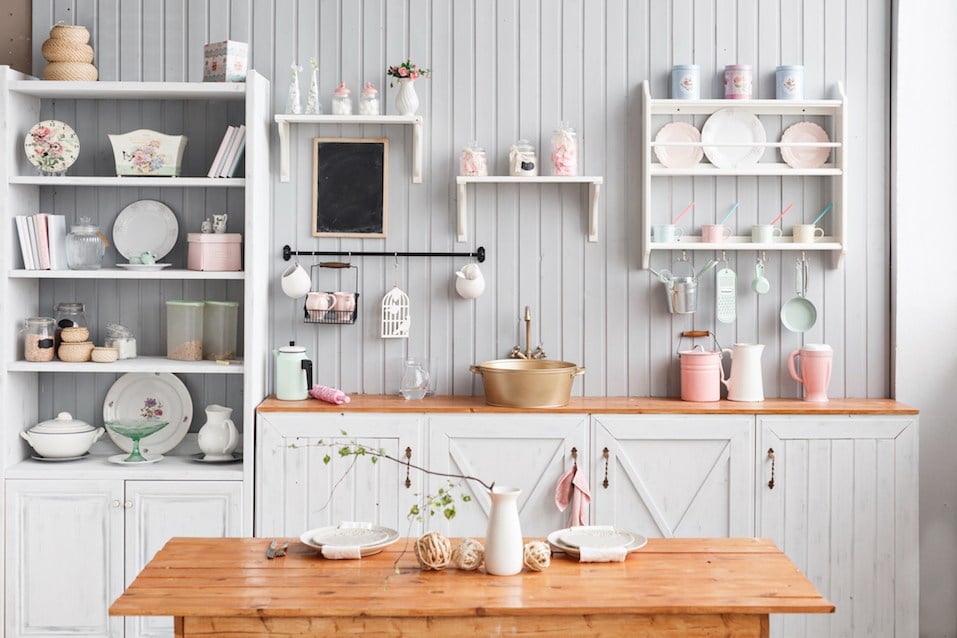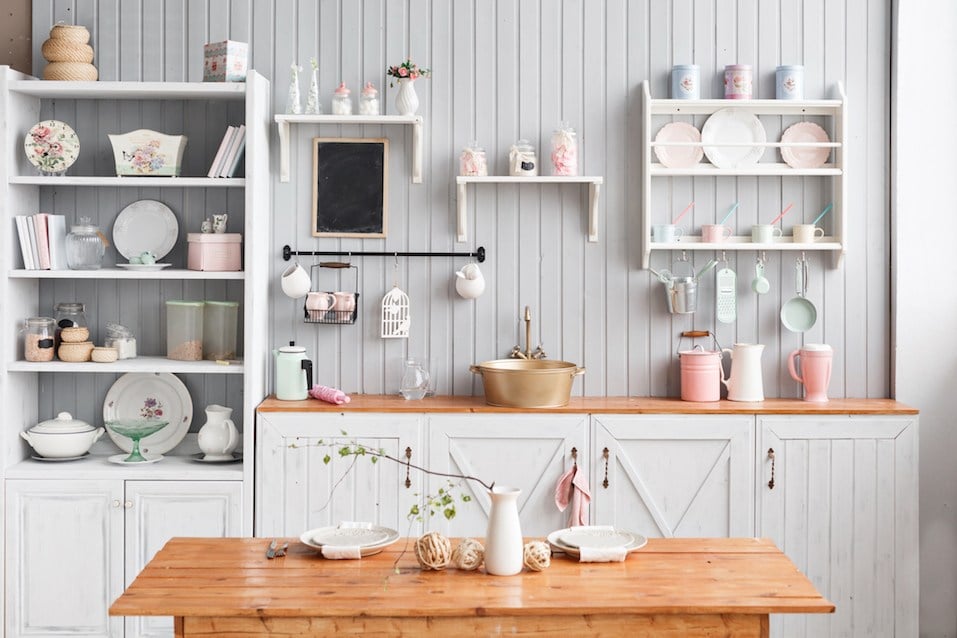 Open shelves are a minimalist's dream because they eliminate the habit of hiding clutter behind closed doors. However, they could prove detrimental to your design plans.
Homeowners often have lots of stuff, and open shelving in kitchens and bathrooms simply isn't practical for most people. Plus, not everyone has perfectly matching dishes and mason jars to hold their toothbrushes. As with all the other trends, use this concept sparingly.

14. Edison bulbs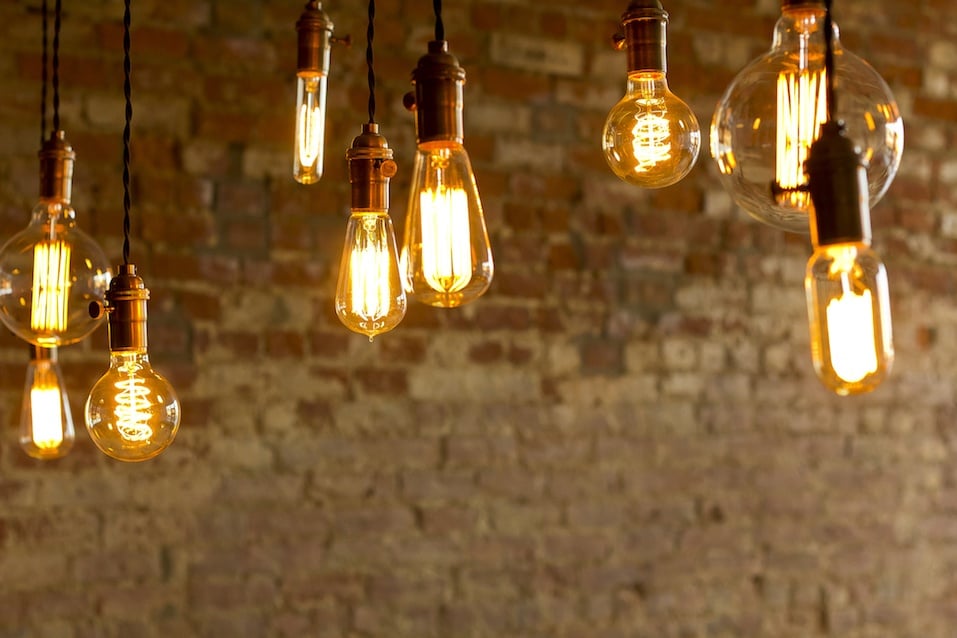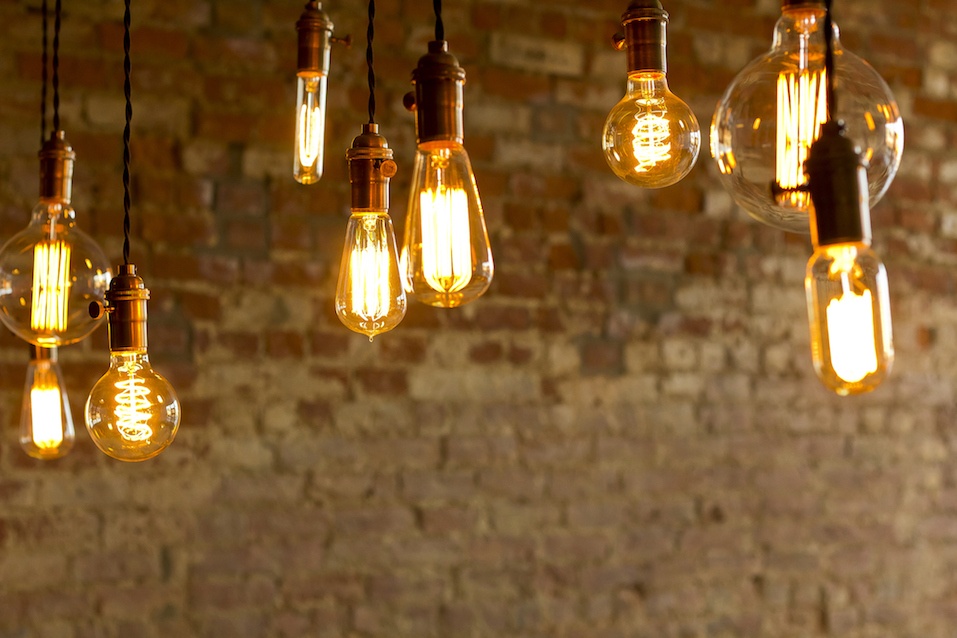 They were quirky and fun the first thousand times, but now it's time for something different. If you're into retro-inspired lighting, there are tons of fantastic options that aren't quite so trite.

15. Copper fixtures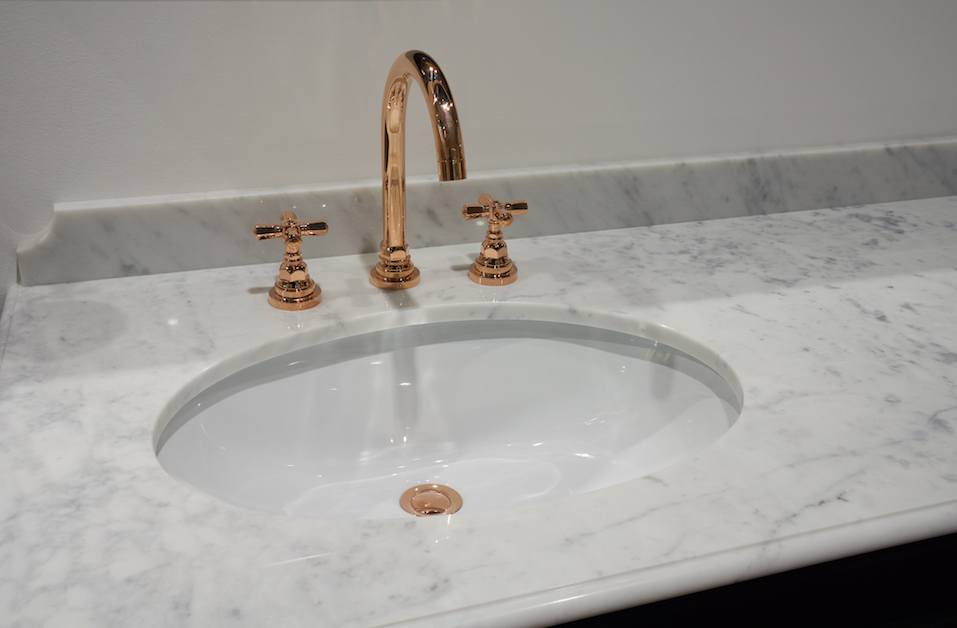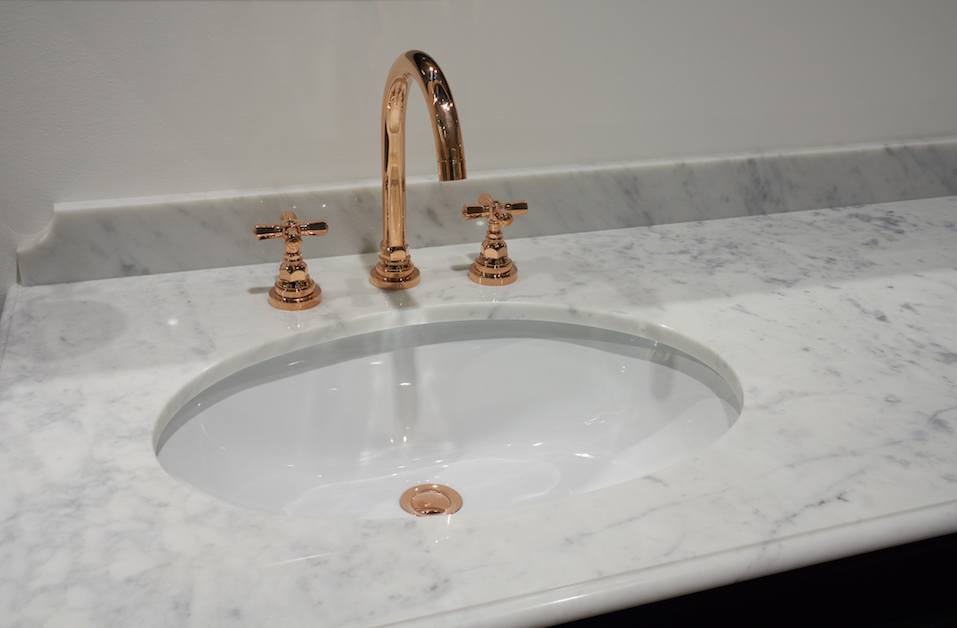 Remember the '90s, when every fashionable fixture was shiny brass? Now it's all about copper.
But soon enough those days will be gone, too. To avoid getting fixture fatigue, try mixing metals instead of committing to just one type. That way they'll be easy to update when copper inevitably goes the way of the dinosaurs.