The Most Loved Grocery Store Chains in America
Make no mistake — Americans are very particular when it comes to where they buy groceries. While a few lucky individuals have time to run all over town hunting down the best sales and coupons, most of us have a limited amount of time to do our grocery shopping. When we're grocery shopping, we're looking for dependable quality, fair prices, quick checkout lines, fresh produce, clean stores, friendly staff, and, oh yeah, a free sample or two wouldn't hurt.
And while online retailers such as Amazon are counting on consumers moving toward online shopping for their groceries, that transition has been slow. Most people are still getting their milk, eggs, and bread from traditional brick and mortar locations instead.
Where are most people in America shopping? Consumer management company Market Force took a poll of 12,000 shoppers to find out. (Market Force asked participants to rate their satisfaction with their most recent grocery shopping experience and their likelihood to refer that grocer to others. Then they averaged the results to rank each brand based on a Composite Loyalty Index score.)
Read on to discover the best-loved grocery stores in the country for 2017, from least to most popular. (No. 1 might surprise you.)
20. Giant Food Stores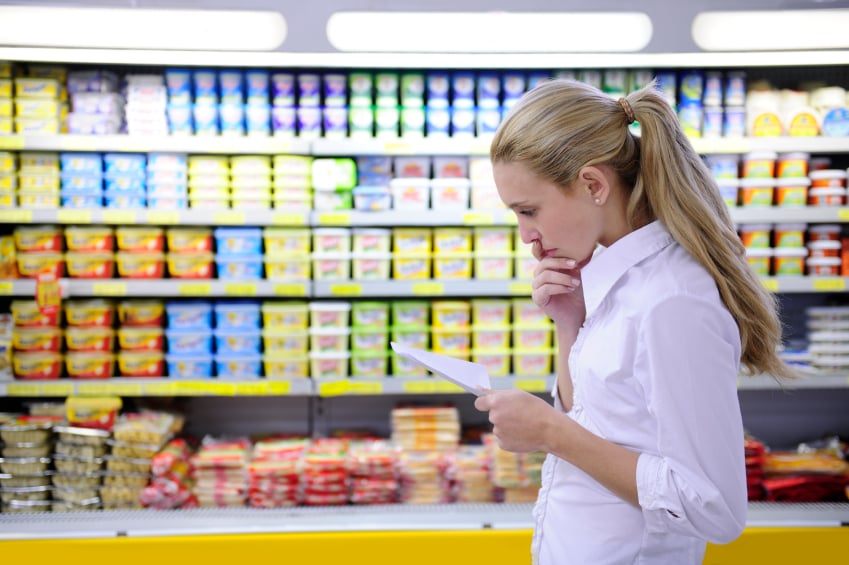 Americans have a love/hate relationship with Giant. This East Coast retailer also earned a spot on the most hated grocery store list, though it wasn't ranked as "poor" in any one category. With a decent variety of items, including organic, weekly digital coupons, and gas points, Giant does a good job of keeping its potential and current customers relatively happy.
19. Sam's Club
Free samples, anyone? This membership club, which is owned by Walmart, is a far cry from the most hated grocery store in America. Credit the exclusive nature of joining the club or even the novelty of buying industrial-sized vats of mayonnaise, but no matter how you slice it, lots of people love shopping at Sam's Club. The store ranks fifth on the survey when it comes to value for the money, with a score of 69%.
18. Meijer
There's a tie for 15th place. Meijer pulls in a commendable 49% ranking on the Market Watch Customer Loyalty Index, making it not necessarily the favorite, but not the worst of the bunch either. Headquartered in Michigan with additional locations in Illinois, Indiana, Kentucky, Ohio, and Wisconsin, this Midwest grocer must be doing something right.
17. Albertsons
The other store in 15th place is Idaho-based chain Albertsons, another grocer with a 49% approval rating from its shopping base. The company is actually the second largest supermarket chain in North America thanks to a 2015 merger with Safeway; it boasts more than 1,000 supermarket locations in 29 states.
16. Food Lion
This darling of the Southeast operates more than 1,100 stores in 10 states, and shoppers love to go in for those weekly specials. Customers ranked the store above average for checkout speed, which is a key consideration when they're deciding where to do their weekly shopping (and where not to).
15. ShopRite
Why shop wrong when you can ShopRite? With a 53% approval rating and a scattering of stores in the Northeast, ShopRite earns high marks for both item selection and value for the money. Plus, with digital coupons and grocery ordering from home, it's clear the company is keen on keeping up with the speed of progress.
14. Winn-Dixie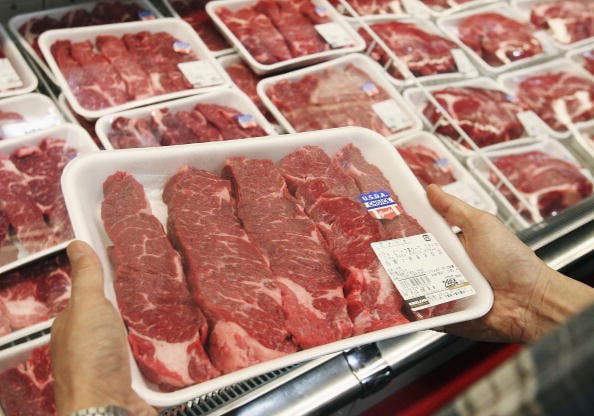 Winn-Dixie slides into 12th place thanks to its 54% approval rating on the Customer Loyalty Index. This Florida-based chain operates in the southeast corner of the country and is well-known for its private-label Chek brand soft drinks as well as fresh meat (it's even called "The Beef People").
13. Target
Oh, Target. What list of most loved would be complete without you? In an effort to compete with retail behemoth Walmart, Target has been working hard to step up its grocery game, and customers are taking notice. From better selection to better values and an increase in quality, store-brand offerings, shoppers are getting everything they need at Target. All of this earns Target the 11th spot for 2017.
12. Kroger
Founded in 1883, Kroger has been around the block a few times. And as the second largest private employer in the entire country (beat out only by Walmart), it's not exactly a tiny mom and pop corner store. In the poll, shoppers gave Kroger decent marks for availability of items, ease of finding items, and checkout speed.
11. Fry's Food and Drug
If you don't live in Arizona, then you probably haven't been to Fry's. But that didn't stop this Southeastern grocery chain from clinching the ninth spot on the list. Customers appreciate the value for the money and quick checkouts most of all.
10. Whole Foods Market
If you live in America, then you've probably heard of Whole Foods. You may have even made the joke about shopping there costing a "whole paycheck." Predictably, it didn't even make the list for value, but when it comes to specialty departments, cashier courtesy, and store cleanliness, Whole Foods got high marks. All of that was enough to earn it the No. 8 spot on the list. Long live organic!
9. WinCo Foods
Idaho-based WinCo Foods has a 62% approval rating and the distinction of being the seventh best-loved grocery store. With only 114 stores in Arizona, California, Idaho, Nevada, Oklahoma, Oregon, Texas, Utah, and Washington, it's not the biggest grocer, but it is well-liked for item availability, especially.
8. Costco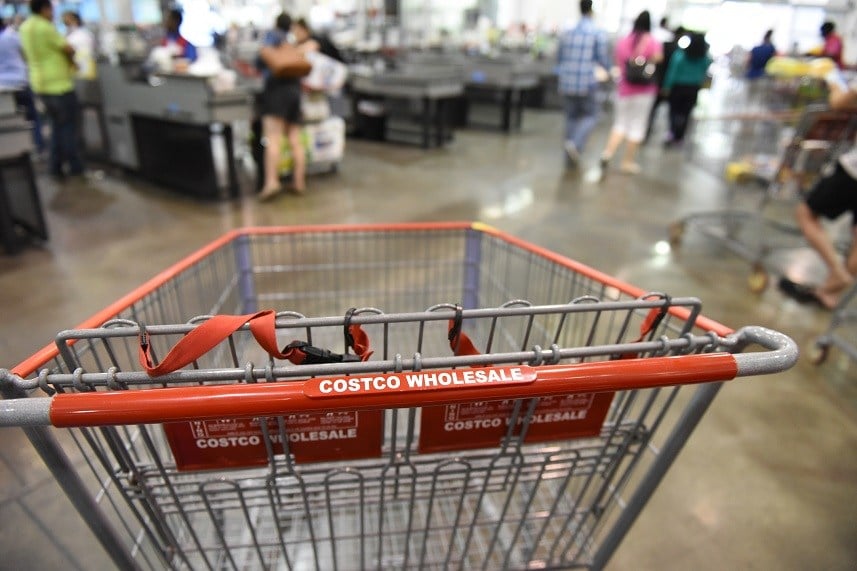 Like buying in bulk? Then you'll love Costco, the sixth most loved grocery store in America. With tons of bulk-sized, right-priced items, it's no wonder customers ranked this national brand high in terms of value for the money. Costco is the smartest place to stock up on non-perishables like paper products … as long as you have the space to store it all.
7. HyVee Food Stores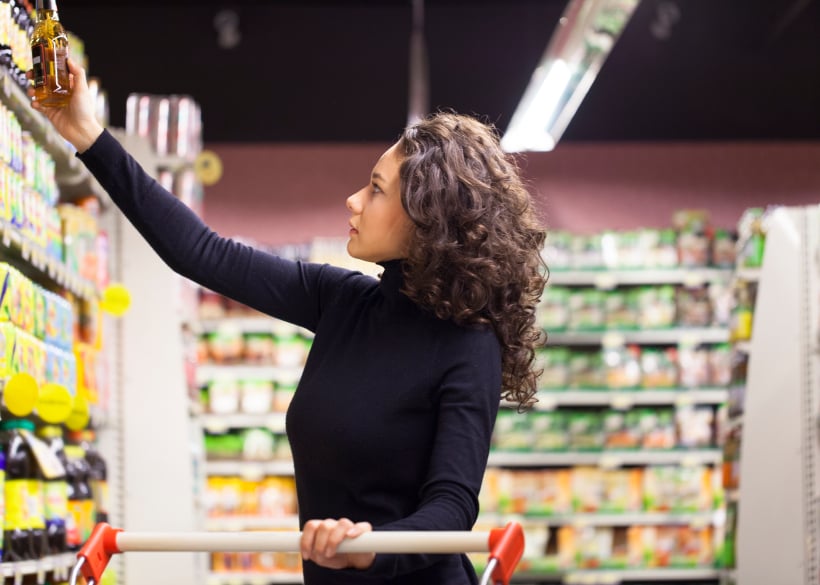 Tied with Costco for sixth place is HyVee, a Midwestern grocery chain with a 65% approval rating. According to customers, the cashiers are courteous, the stores are clean, and the items are easy to find. All of these attributes combined make for one enjoyable grocery store shopping experience.
6. Harris Teeter
You're sure to smile while shopping at Harris Teeter, the fifth most loved grocery store in America. This chain has locations in the South and is appreciated for its specialty departments, ease of finding items, and store cleanliness. Like many other chains looking to keep up with the times, it also offers order-ahead grocery shopping, so you don't have to waste precious hours wandering the aisles.
5. Aldi
There's been tons of buzz lately about Aldi. This German-based grocer, which also owns Trader Joe's, is all about discount prices and a no-frills shopping experience. But that commitment to super low prices with high-quality foods has paid off big time, with a 68% approval rating from customers.
4. H-E-B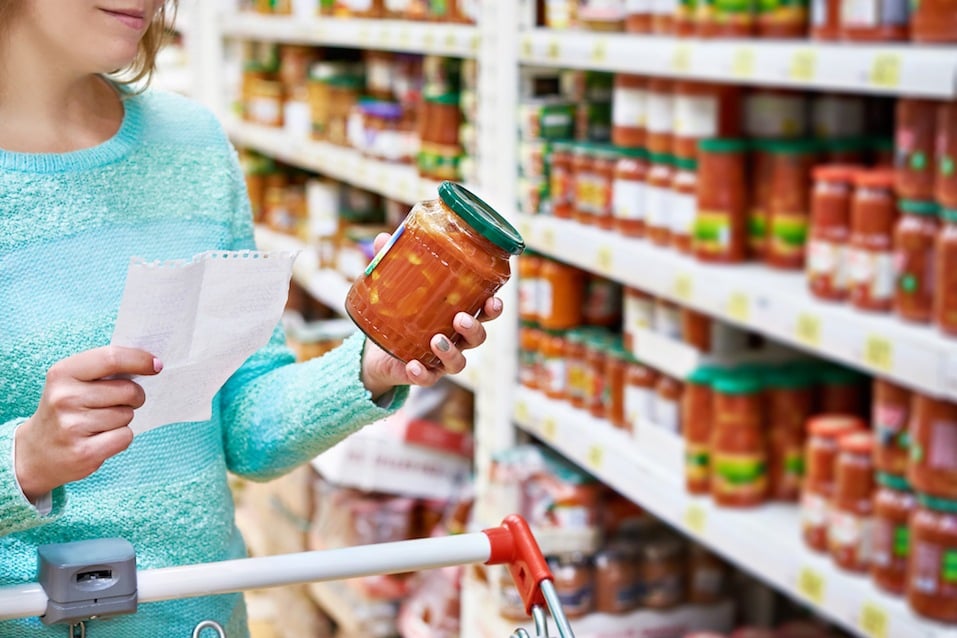 Texas-based H-E-B may only operate in the Lone Star State and northern Mexico, but their fiercely loyal customers were enough to earn them the bronze star third place on the list of most loved grocery stores. When it comes to availability of items, ease of finding what you're looking for, and specialty department services, they knock it out of the park.
3. Trader Joe's Market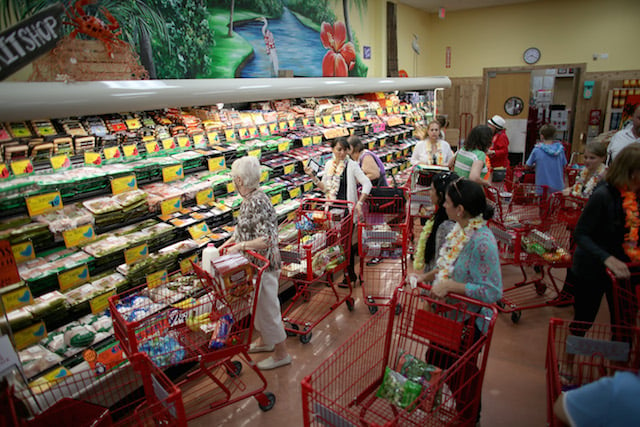 No one does it better than Trader Joe's when it comes to cashier courtesy, according to the Market Force poll, but that ranking still wasn't enough for it to clinch the top spot. Still, second place on the list of most loved with a 76% approval rating is quite an accomplishment.
So what is it that everyone loves about Trader Joe's? Is it the amazing store-brand finds? The Two Buck Chuck? The copious free sampling? The great deals on everything? Oh, that's easy. All of the above.
2. Wegmans
Surprise! There's a tie for first place. When it comes to the most loved grocery store in the United States, customers were torn, but they certainly know that Wegmans is one of the best.
People are genuinely obsessed with this New York-based grocer, which operates 92 stores in just five states and still managed to earn the No. 10 spot on Forbes' Best Places to Work list in 2017. From beautiful stores to friendly cashiers, impressive specialty offerings, craft beers, and the freshest produce around, it's no wonder Wegmans shared the No. 1 spot with the next store on our list.
1. Publix Super Markets
Tied for first place with a matching 77% approval rating, Publix is one of the most loved grocery store chains in America. With top marks for ease of finding items, availability of favorite products, and store cleanliness, it's clear that people truly enjoy shopping at Publix. This Florida-based retailer is a private corporation that's entirely owned by present and past employees. It operates 1,100 locations across seven southeastern states and is also proudly ranked on the Forbes list of best places to work.