The New 'Flip or Flop' Reminds Us Why We Love HGTV Shows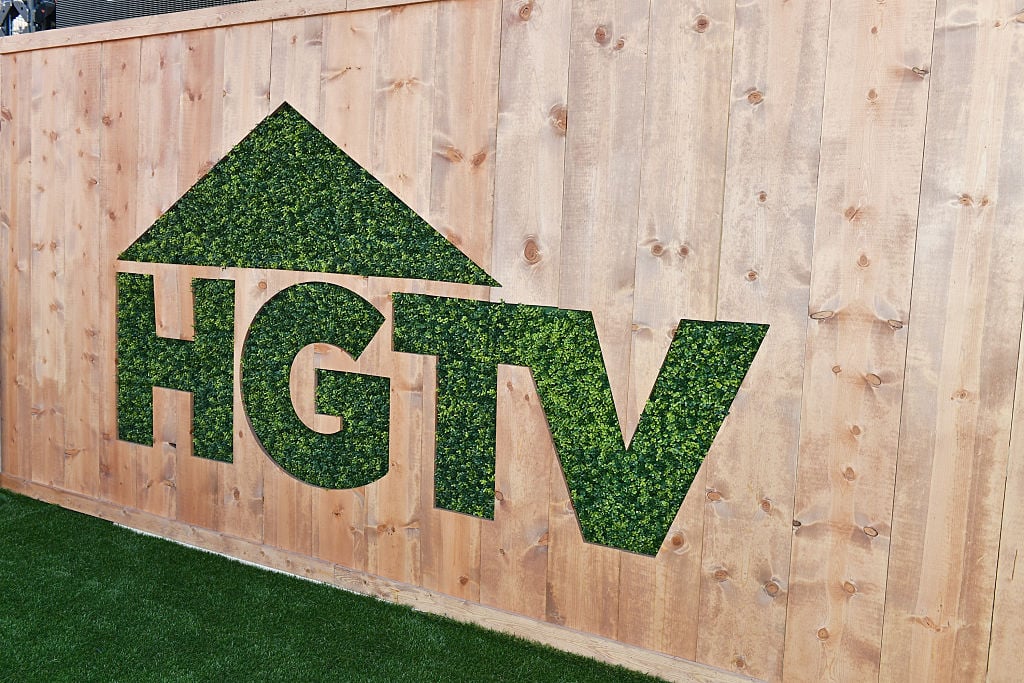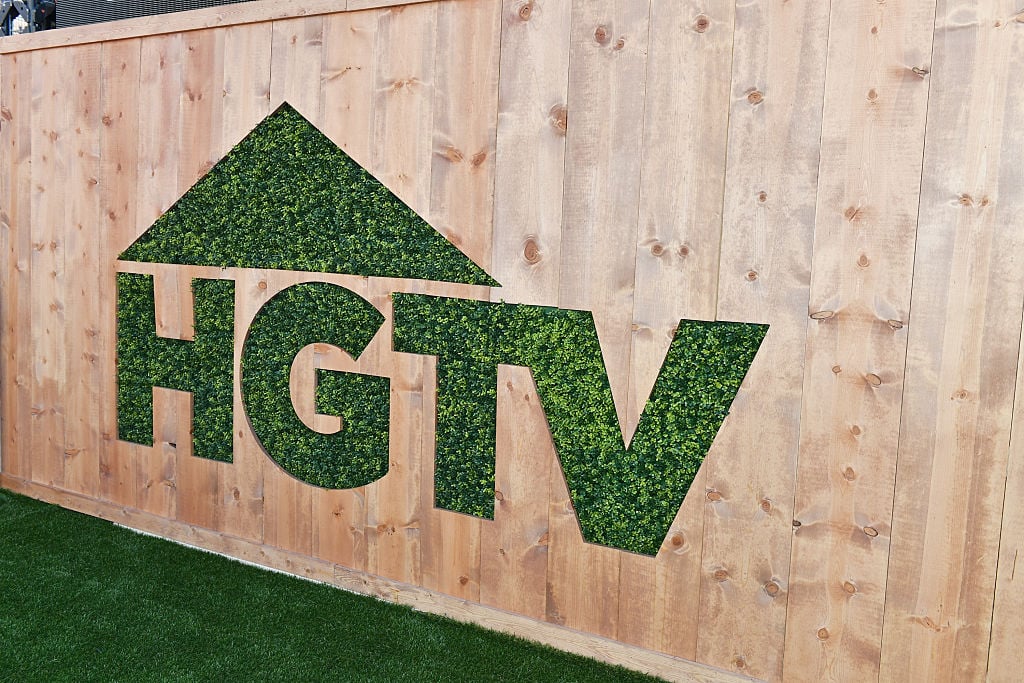 With Chip and Joanna Gaines exiting stage left after the conclusion of Fixer Upper's fifth season, it seems like every couple is vying to fill the void they'll leave in our hearts. And while there are plenty of contenders for the next HGTV power couple, one duo in particular stands out.
There's no denying that Fixer Upper gets the lion's share of the publicity. But shiplap aside, Flip or Flop is another bona fide HGTV hit. Thanks to the popularity of the series and the El Moussas' uncertain future after their divorce, a few highly anticipated spinoffs are currently in the works. Even if the sun sets on the Southern California original, there are plenty of new Flip or Flop spinoffs to keep viewers tuned in.
Flip or Flop Fort Worth looks especially interesting, though. Ashley and Andy Williams have some serious potential to become home and garden television's new power couple — and it's not just because they also hail from the Lone Star State. Let's take a closer look why you're definitely going to fall in love with them.
They're both military veterans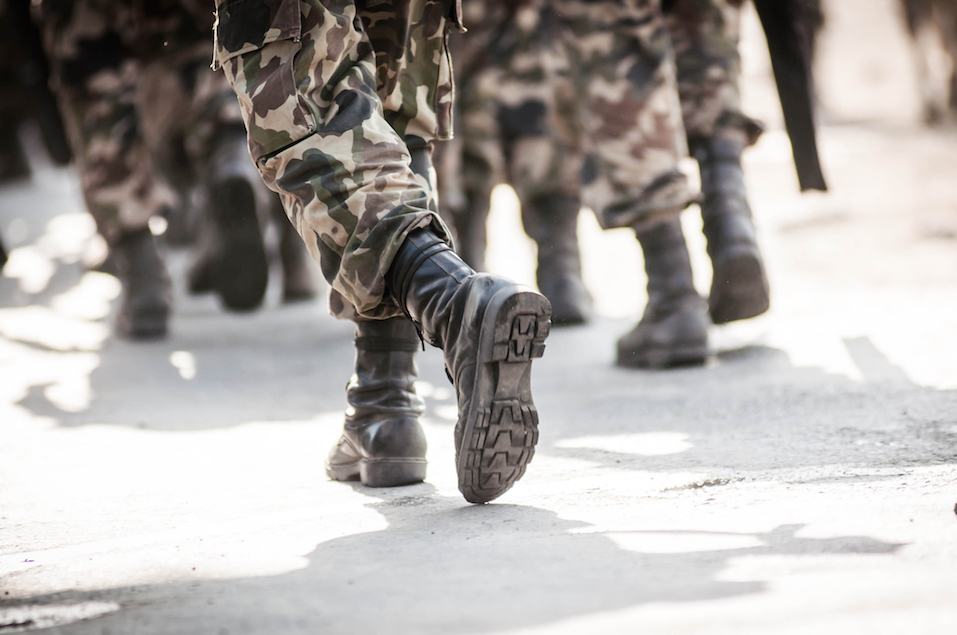 That's right — both of them served in the military (they met and married while in Iraq) and continue to contribute by mentoring transitioning veterans and hiring vets for their crew.
The saying goes that anyone who serves "wrote a blank check made payable to The United States of America for an amount up to and including their life." Andy says, "My check was not cashed. I get to chase my dreams and build a life here at home … so I have a fiduciary duty to every Marine before and after me to make sure that service is not a sacrifice."

They get along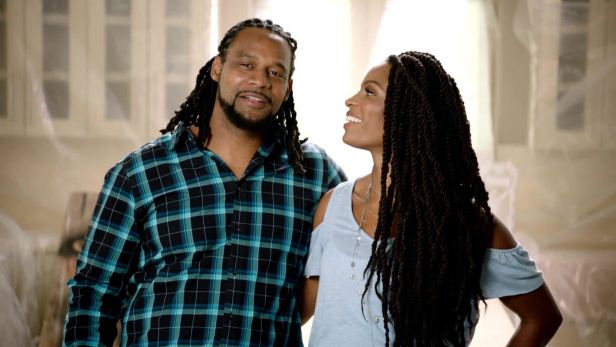 While some HGTV shows seem to thrive on bickering, the most successful show of all time (Fixer Upper) features a loving couple who epitomizes #relationshipgoals. Ashley and Andy are just as sweet together as Chip and Jo.
"They're so genuine and I love their chemistry together," says executive producer Steven Alvarez, who also worked with the Gaineses. "They're also really good at what they do."
Ashley and Andy profess that the key to working together well is to have pre-defined roles so there's no room for argument. "Ashley commands her role, and I stay out of her way. She respects my role, as well," Andy says. "We always have a plan to execute."

They're refreshingly real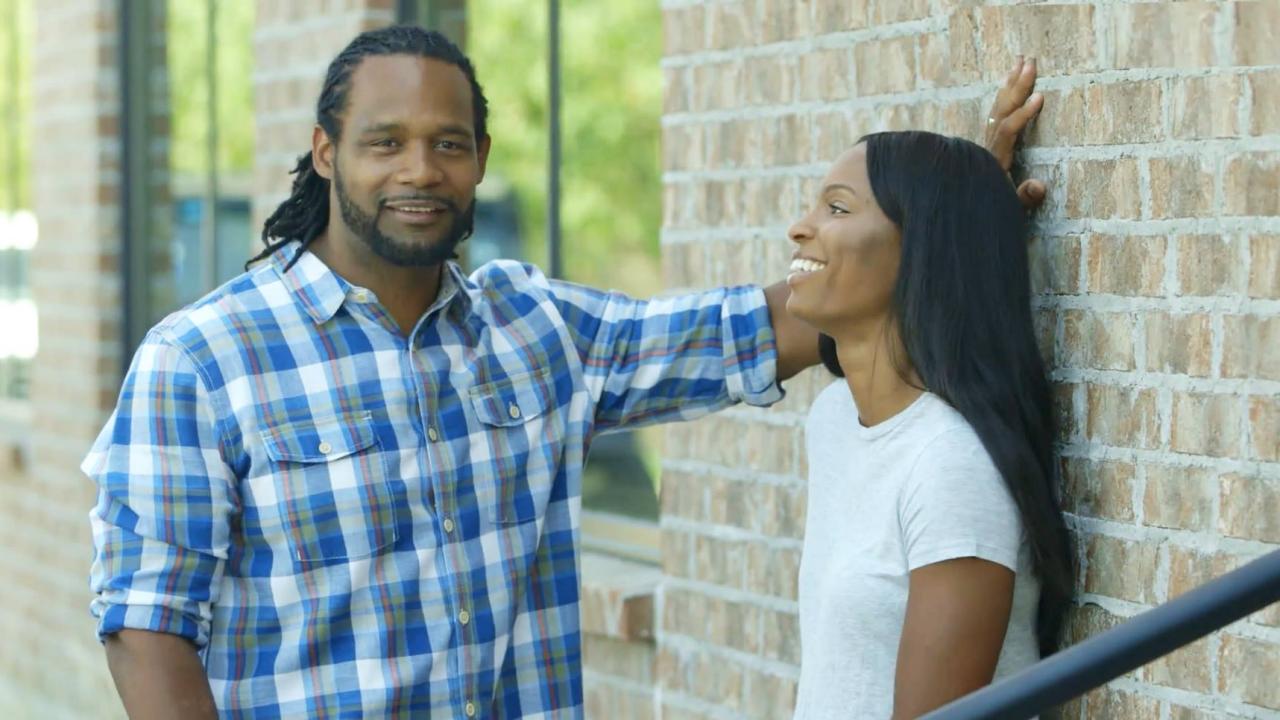 There's something so relatable about people who aren't perfect and don't pretend to be. Christina and Tarek El Moussa have been criticized for looking a little too Hollywood, which isn't reflective of the average American. The new home flippers are a breath of fresh air.
Andy and Ashley admit that they had a bit of a hard time making the switch from military to civilian life, though flipping houses is part of what helped them achieve those goals.
"I was running a mission and we had a close call with an IED [improvised explosive device]," says Andy. "If it had been a little closer, I would have probably been done. When I came back from that run, I was like, 'Either I'm going to die out here or I'm going to come out with a little bit of cash.' So I decided to take a stab at real estate."
Andy was making a good living buying and flipping houses when fate stepped in. While on an island vacation for Ashley's 30th birthday, they just happened to strike up a conversation with someone in the TV business (though they didn't realize it at the time).

They're Texas proud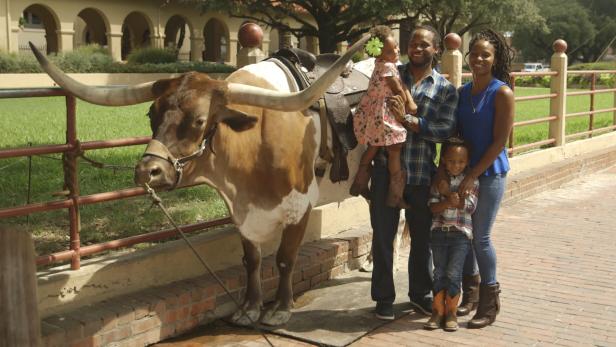 Andy was raised in Gatesville, Texas (which is about 40 miles west of Waco) and has nothing but positive things to say about growing up there. In fact, they recognize Texas as the ultimate place to raise a family… sound familiar?
Andy said, "Fort Worth is truly a great place to raise family, build a business and settle down. Embracing our heritage is important to me. Each community and neighborhood tell a different story, and the chapters are being re-written as we speak. Ashley and I are blessed to be apart of the revitalization process."

Ashley has some serious design skills
https://www.instagram.com/p/BY8dYN8FU57/?taken-by=ashleyandandy_ft
Chemistry and charisma aside, you need to be skilled at renovations and design to succeed on HGTV. Adept at mixing patterns and textures to add visual interest, Ashley Williams is a pro at accessorizing and adding just the right elements to help transform the space.
But just because her designs are gorgeous, it doesn't mean they're unattainable. Ashley keeps things practical by thinking about how buyers will use them in real life. "Faux finishes are a great way to save money, and in some cases the materials my hold up better than the authentic version," she says.

They care about the community
https://www.instagram.com/p/BWspDuQF6w8/?taken-by=ashleyandandy_ft
Home flipping is all about profit — except when it's about something more.
Like other successful home renovators who came before, Andy and Ashley are interested in revitalizing communities rather than just flipping and fleeing.
"It's very common for me to buy multiple houses in a single ZIP code," Andy says. "Because a big thing with me is I want to be part of the team that helps revitalize an entire community."

Their kids are involved
https://www.instagram.com/p/Bam1Ve7lyt3/?taken-by=ashleyandandy_ft
When Ashley and Andy Williams say they have a family business, they mean it. Their kids Ashton and Amina help with sourcing houses in a process they call, "driving for dollars." The whole family drives around neighborhoods on Sundays to scope out their next projects, and in the process, they hope to show the nation just how exciting Fort Worth is.
"I think our viewers will take away that Fort Worth is not just Stockyards and country living," Ashley says. "It has so much more to offer. It's really an up-and-coming city. I really want the show to put Fort Worth on the map as a destination to start moving here."
Fort Worth — the next Waco? It definitely could be.
Check out The Cheat Sheet on Facebook!