The Top Gift Men Really Want for Christmas
Last-minute holiday shoppers looking for a gift for the guy in their life should skip the cologne or tie and get him a beach trip or weekend getaway instead. Vacations are the most wanted gift among men surveyed by The Cheat Sheet. Nearly 18% of the more than 900 men who responded to the survey said a vacation was the present they'd be most excited to unwrap this holiday. The infographic below shows a selection of the survey data gathered in response to several questions, which asked respondents to select the gifts, digital products, and subscriptions they have on their holiday wishlist.

Can't afford to give your loved one the trip of his dreams? Never fear. Guys were also interested in gifts that could help them enjoy their vacation or make jet-setting easier, like the latest bestseller, travel-friendly gadgets, or a camera to help document trips. Roughly 12.5% of men said they were hoping to find books or e-books under the tree this year, while 8% wanted an Apple Watch. The latter offers several useful functions for travelers, like automatic check-in and keyless room entry at certain hotels, in addition to a maps app that uses vibrations to tell you when you need to turn (so you never need to gawk at your phone like a tourist).
Headphones were also a popular item on guy's holiday gift lists, with 6.5% hoping to receive a pair. Avid travelers will appreciate the noise-cancelling versions, which can help make a long (and loud) flight slightly more bearable. Meanwhile, 6% of men were wishing for a camera, and 4% wanted a GoPro or similar device to better capture their on-the-go adventures. Other most-wanted gifts included apparel (preferred by 11% of guys) and gift cards (at the top of the wish list for 10% of men).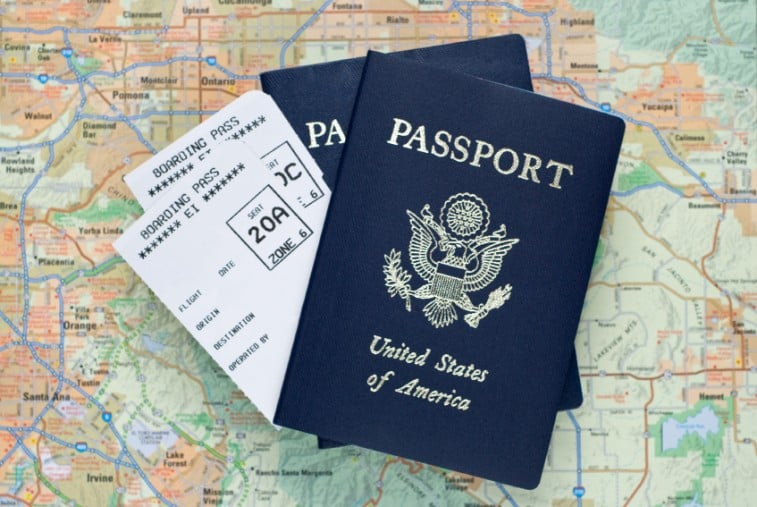 Those travel-ready gifts will likely be appreciated even by guys who don't get that much-wanted vacation for Christmas. Mobile travel bookings spike around Christmas and the New Year, according to Priceline, when 56% of people report feeling like they needed a vacation. Priceline didn't break down its survey results by gender, but other research suggests that men may be booking many of those trips. A survey by travel website Skift found that 34% of men take at least 10 vacation days per year, compared to just 24% of women.
When men do get out of town, they prefer cruises and ski vacations to lounging on the beach, an Alamo survey found. Those skiers could be among the 5.5% of men surveyed who said they'd prefer gifts of outdoor sports gear for the holidays.
Whether they receive a trip for the holidays or book travel for themselves, guys who opt for a vacation are giving themselves a valuable gift. Every year, American workers give away the equivalent of $52.4 billion in vacation days, according to the U.S. Travel Association, with each forfeited vacation day worth an average of $504. No matter who pays for it, taking some time off is a valuable present anyone will appreciate.
Interested in seeing other results from The Cheat Sheet survey? Here are the subscriptions men would like to receive this Christmas.
Follow Megan on Twitter @MeganE_CS
More from Culture Cheat Sheet:
Want more great content like this? Sign up here to receive the best of Cheat Sheet delivered daily. No spam; just tailored content straight to your inbox.