The No. 1 Worst Part About Shopping at Costco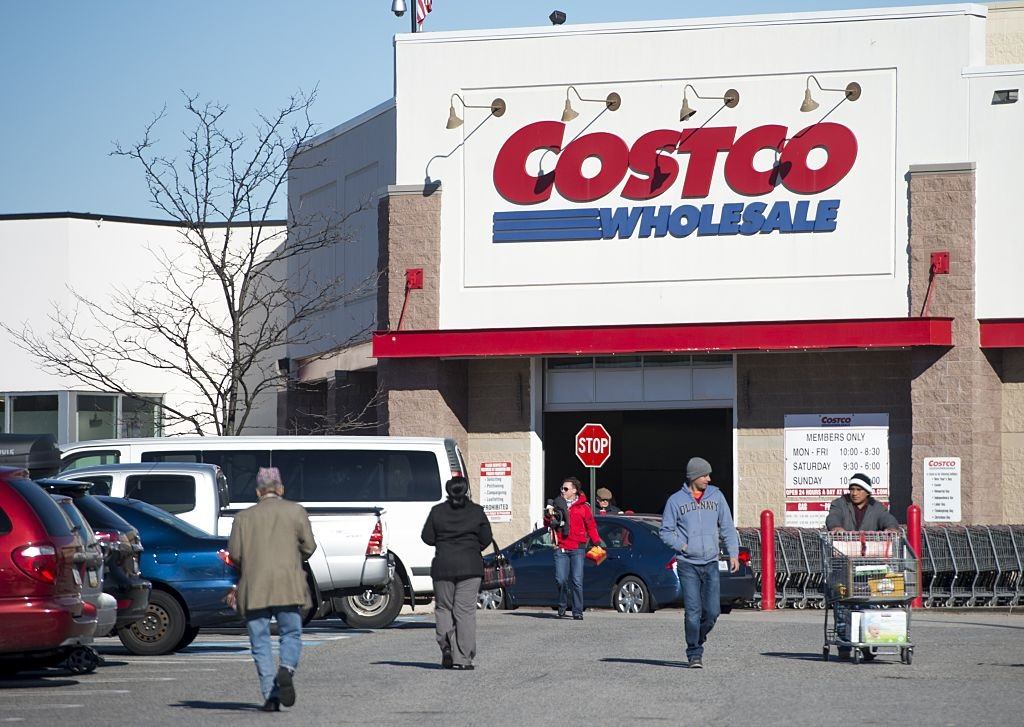 With a cult-like following, Costco is one of the most popular stores in America. But even the best things in life have their flaws. Read on to find out the No. 1 worst part about shopping at Costco.
9. You have to look harder for really good deals
You won't see big signs advertising clearance items at Costco, but that doesn't mean they don't exist. You just need to take a closer look at the price label.
"Clearance items end in .97, and discontinued items have an asterisk in the upper-right corner," Mike Catania of PromotionCode explained. (You can see what the price label will look like here.) "Since the .97 clearance items vary from location to location, there's a cult following for them and even a dedicated site. You can sign up through that site to receive email notifications when a clearance item is listed at your local store."
Next: Don't expect to see these at Costco.
8. No bags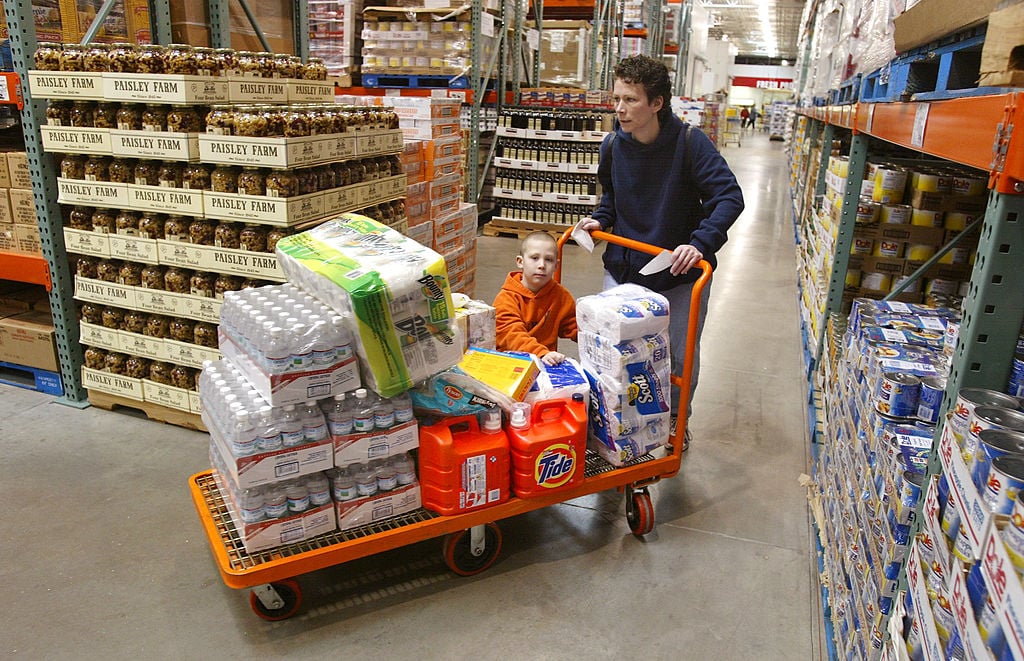 Most stores that are going bag-free these days at least have bags available if you need to purchase a couple for a small fee. Costco, however, doesn't offer any bags. If you're really in a pickle, employees will help you out with some cardboard boxes. But, in general, you need to bring your own bags. This makes carrying your haul to your car — and from your car to your home — quite the pain.
Next: How many other stores charge you to shop there?
7. You need a membership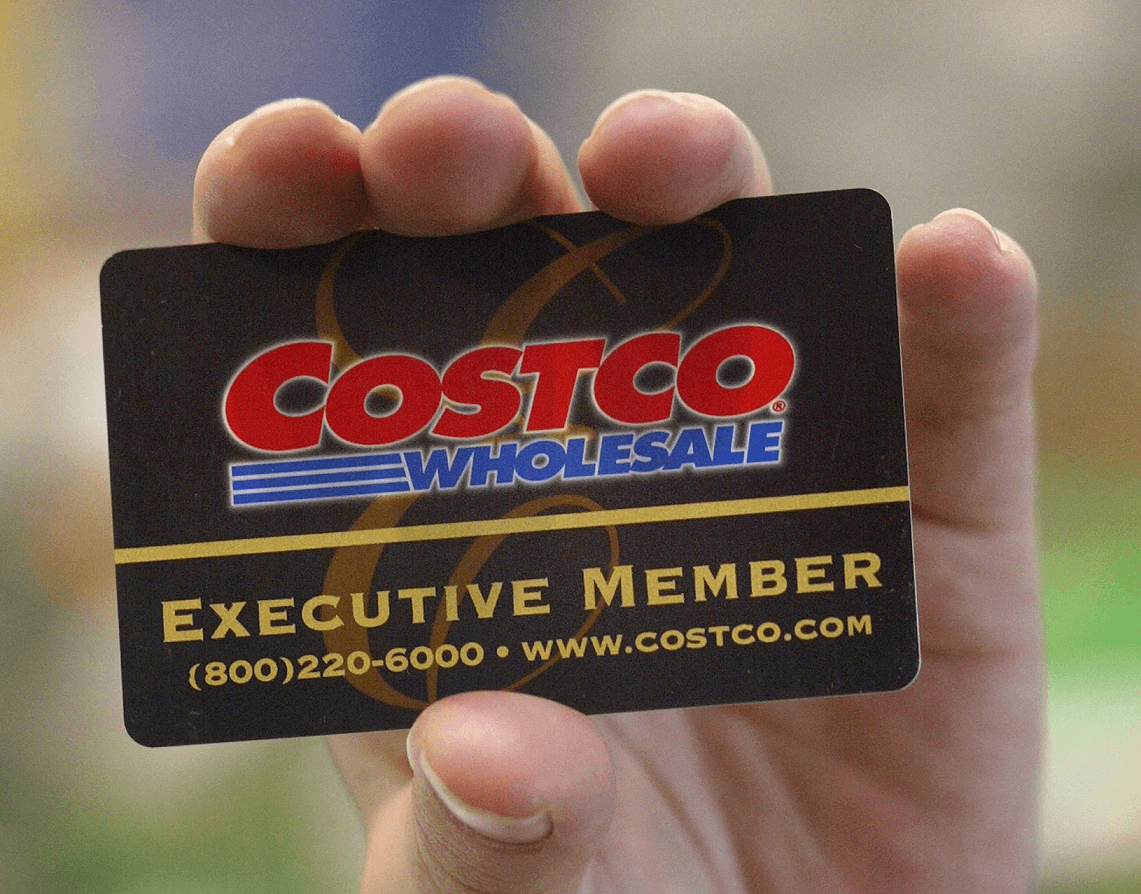 Most stores offer membership cards — it's how they keep their customers loyal. Costco, though, takes it to the next level. Instead of simply registering a phone number to cash in on occasional deals, Costco requires a legitimate, paid-for membership. Costco is one of the few stores you have to pay to even shop there. 
Next: A confusing layout on purpose
6. Tricky layouts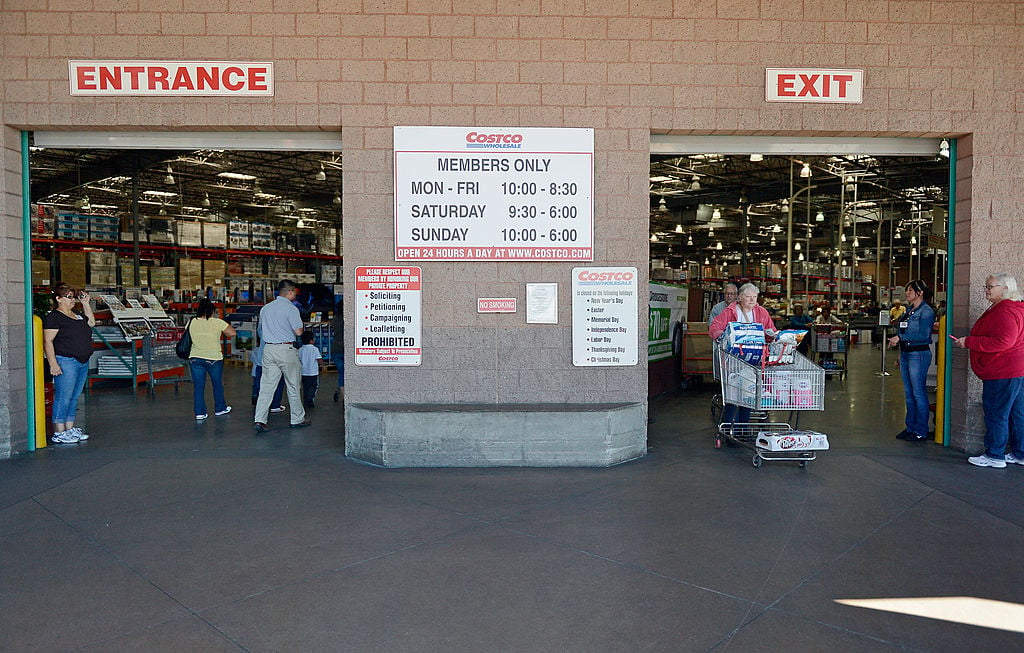 Costco makes customers enter on the right of the store, which is smart considering shoppers tend to turn right unconsciously upon entering. So it's no surprise that it uses layouts to create a high-impact impression from the beginning. But as you proceed to make your way, it's only natural to feel slightly disoriented. In what's known as the "Gruen Transfer" — named after mall architect Victor Gruen — stores incorporate a crazy layout that disorients customers, slows them down, and makes them forget what they came to buy, thus increasing the odds of extraneous spending.
Costco has painstakingly crafted a layout designed for confusion. Then, of course, it hits you with the food court scents upon exit. How convenient. All that bulk shopping is bound to work up an appetite.
Next: Costco can get crazily expensive if you're not careful.
5. The money you end up spending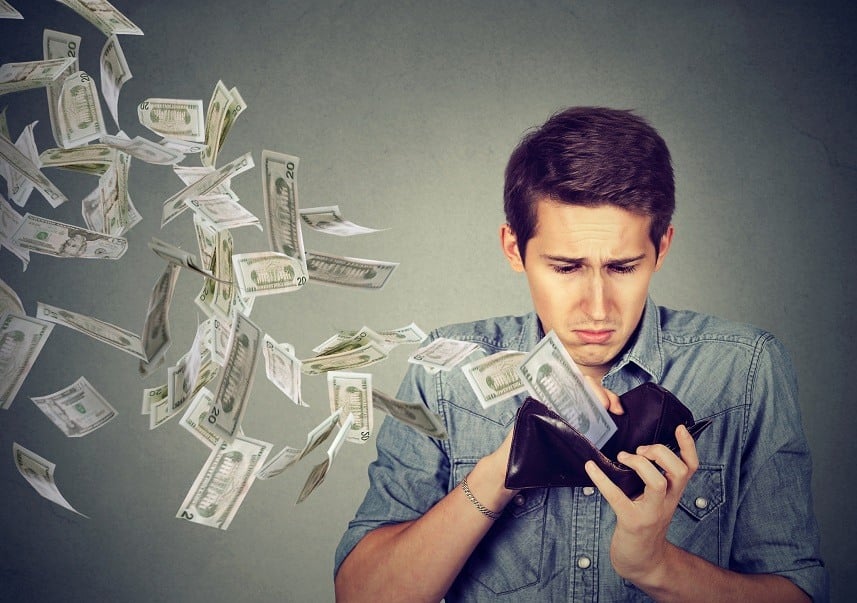 OK, so in the long run, Costco definitely saves you a lot of money on certain items if you do it right. But on the days you visit Costco, your bank account takes a major hit. Buying in bulk isn't always cheap.
Next: Hope you took your blood pressure medication …
4. Parking is a nightmare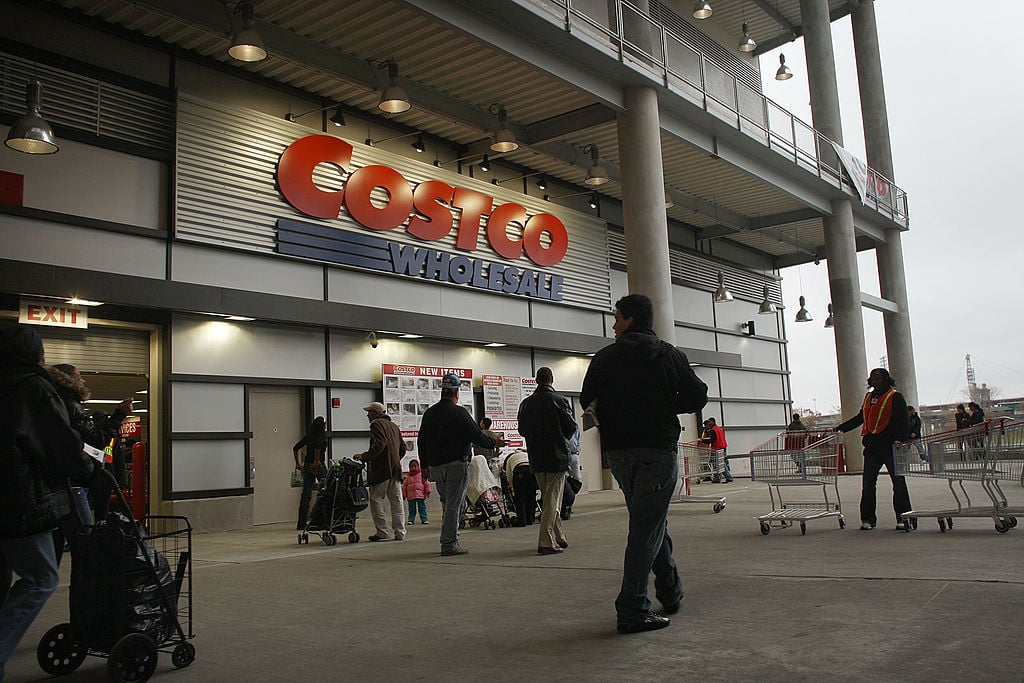 It's just a universal truth that Costco parking lots are brutal places. Cars are circling like sharks, and it's nearly impossible to find a spot that's not a quarter of a mile hike from the entrance. (Good luck carrying your heavy boxes back to your car.)
Next: Costco isn't the best place for someone who doesn't like crowds. 
3. It's always so busy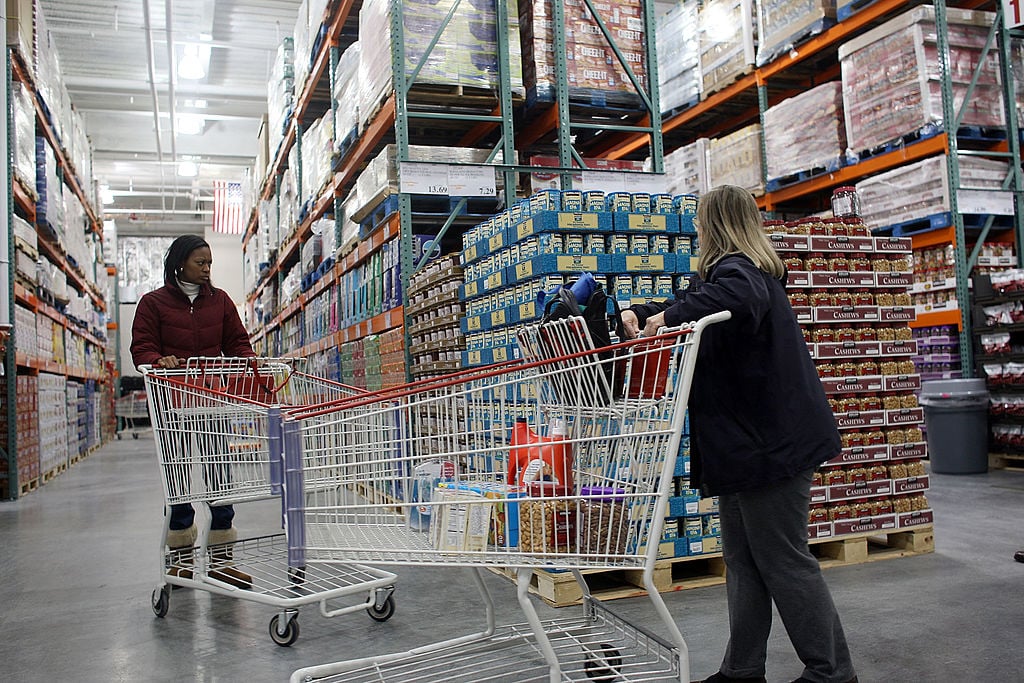 As if the dog-eat-dog parking lot wasn't enough, it's almost always a madhouse inside, too. Everybody knows the best time to go to Costco is on a weekday morning, but who can go on a weekday morning? So every evening — and all day on weekends — Costco is so busy that it'd give anyone who isn't a fan of crowds a panic attack.
Next: The manual labor
2. The amount of groceries you need to carry into the house is massive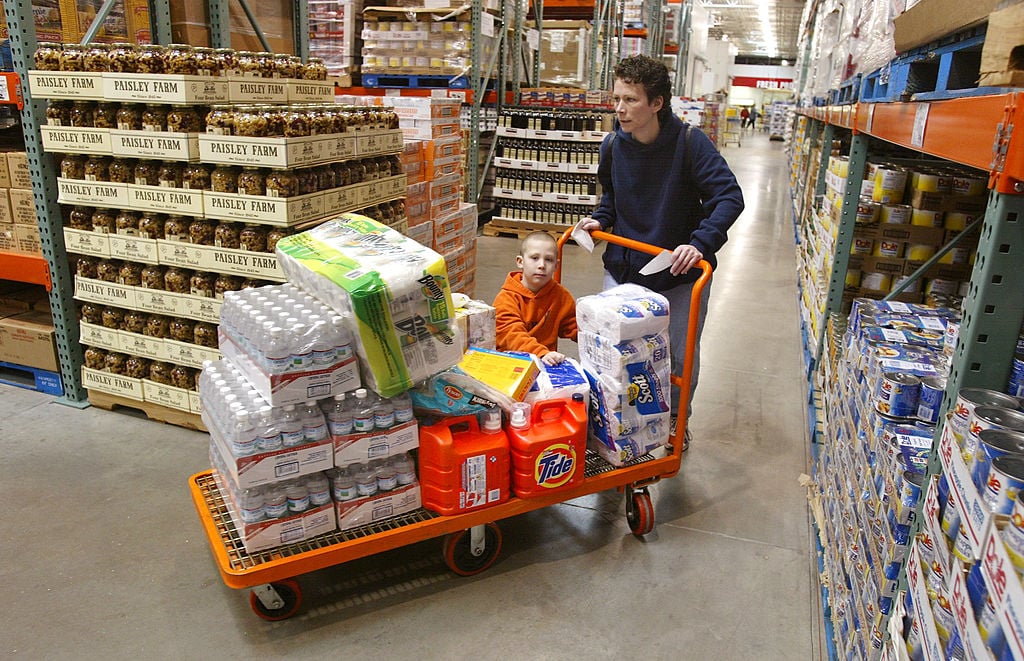 Carrying groceries from your car into the house is a little different after a trip to Costco (hope you've been lifting weights all week in preparation). Because Costco sells things in bulk, and because it has a no-bag policy, carrying Costco goods into the house isn't for the faint of heart (or arms).
Next: You need to be strategic about the type of food you buy.
1. The food you waste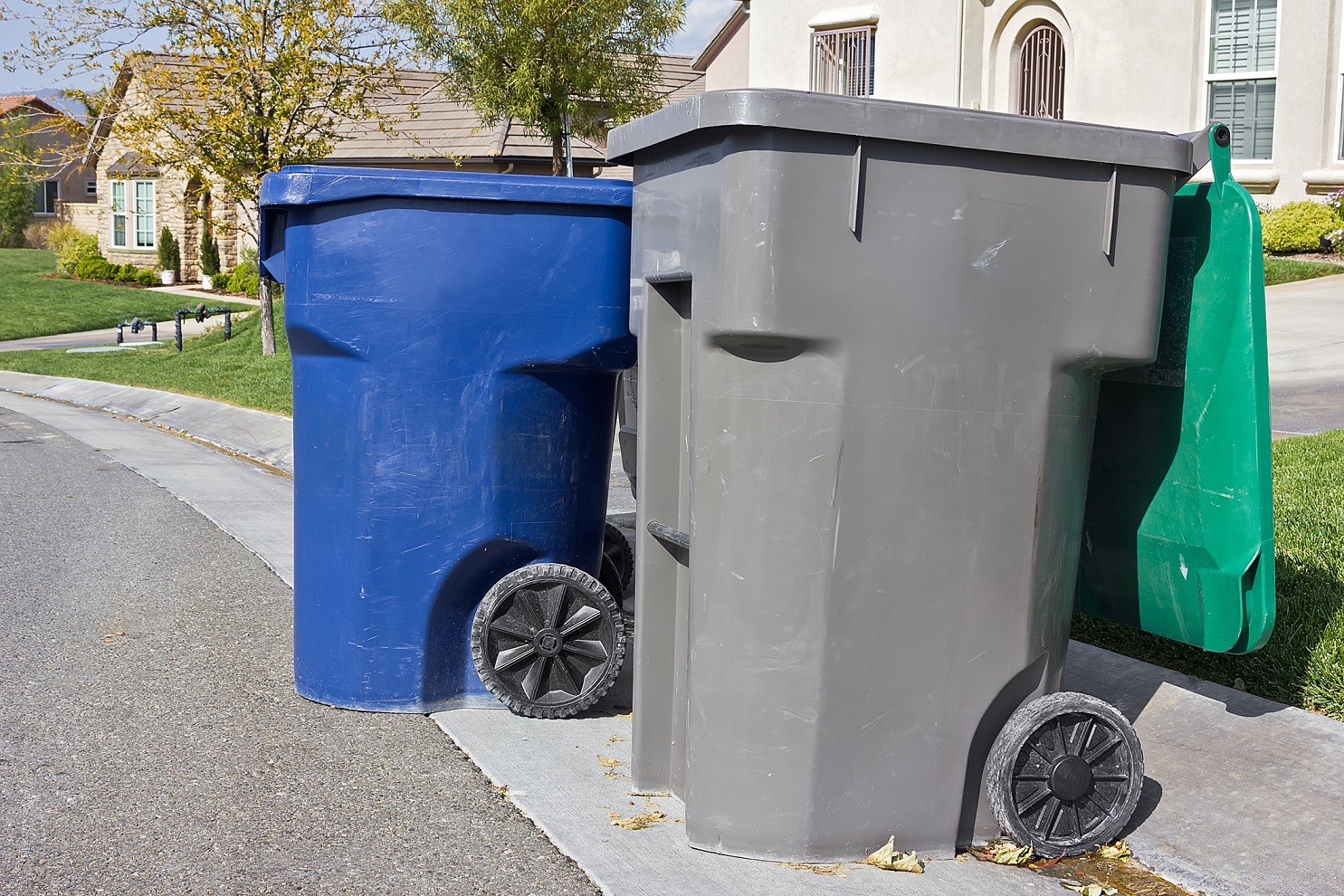 If you have a big, hungry family, this doesn't necessarily apply to you. But as for everyone else, the worst part about going to Costco is all the leftover food you don't eat. Unless you're strictly buying items with long shelf lives, it's very challenging for an average-sized family to eat six bags of chips in a couple weeks.
Additional reporting by Lauren Hamer.
Check out The Cheat Sheet on Facebook!