The Secret Killer No One Is Talking About in Police Culture
Deputy Derek Fish was a superb police officer according to his colleagues. He was promoted early in 2017 at the young age of 28 to Master Deputy. By all accounts, from the outside looking in, everything was going great for the up-and-coming officer who had been on the force for six years. But on July 28, after finishing his shift, Fish pulled up to his headquarters, parked his patrol car, and shot himself with his service weapon.
The reality of a grim situation
Deputy Fish is not a unique case. Officers across the nation have one of the hardest jobs you can ask for. They are berated by angry people, they witness gruesome scenes of violence, and try to help the severely wounded. To top it all off, they are also in constant fear of being killed on the job. It would seem like there would be no wonder that some are suffering from some form of mental trauma. What's more: This could be leading to a pattern of suicides in police departments across the country.
Next: How often are we losing police officers to suicide?
Suicide rates among police officers are incredibly difficult to track
Suicide rates among police officers are difficult to pin down. According to Badge Of Life, a nonprofit organization with the mission of lessening the impacts of both stress and trauma upon police officers and retirees, there are anywhere between 100 and 150 suicides per year by officers. The simple fact is that there isn't enough data on the subject. For instance, there isn't any data on the suicide rate of police officers who have retired — add to that, the unknown rate of police suicides that may be incorrectly labeled, intentionally or not.
Next: Couldn't these deaths be attributed to personal problems?
Few will admit that the job has anything to do with it
Much like the military's approach to mental illness, police culture doesn't allow much room for any perceived weakness. This mentality is pervasive throughout the ranks. Higher ranking officers will often speak of the trauma associated with the job, but pivot when one of their own has fallen by their own hand. According to Badge of Life, what is often said is the officer had personal problems, or the spouse caused it, or there were charges pending. Of course, it had nothing to do with post-traumatic stress disorder from the job.
Next: Did you think only soldiers could suffer PTSD?
PTSD can affect anyone (including police officers)
Post-traumatic stress disorder can affect anyone. It can be brought on by one catastrophic event or a series of traumas in a person's life. In reality, it would make a lot more sense to see more officers who are affected by PTSD. Day after day, they are exposed to traumatic events and are supposed to keep it together to maintain order. Any civilian exposed to just one of these events may have a hard time taking it in.
Next: Why aren't there more cases among officers?
Police officers are notoriously proud
Police departments have an age-old stigma when it comes to mental health. Story after story of police officers not wanting to seek help indicates a widespread fear of the stigma surrounding mental illness. "I found myself suicidal as the result of post-traumatic stress disorder and depression," Andy O'Hara, 26-year veteran of the California Highway Patrol and founder of Badge Of Life, told The Marshall Project. "As a police officer, [I] felt the need to hide my mental health challenges due to the stigma that exists within the culture of law enforcement. There is a code of secrecy around mental illness in police agencies across the nation, a code that is difficult to break through."
Next: What will happen if we don't do anything to address the issue?
Undiagnosed mental illness has far-reaching impacts
When people make the choice to keep their problems hidden, those issues can really impact your life. You can have unexplained aches and pains, difficulties in relationships (familial, social, and romantic), missed work or instability in work, homelessness, and self-harm or harm to others. There are around 875,000 police officers on active duty across the country. Ron Clark, Chairman of Badge of Life, estimates that one in eight police officers suffer from PTSD.
Next: One doctor thinks that PTSD might explain police brutality.
Is PTSD a factor in police brutality?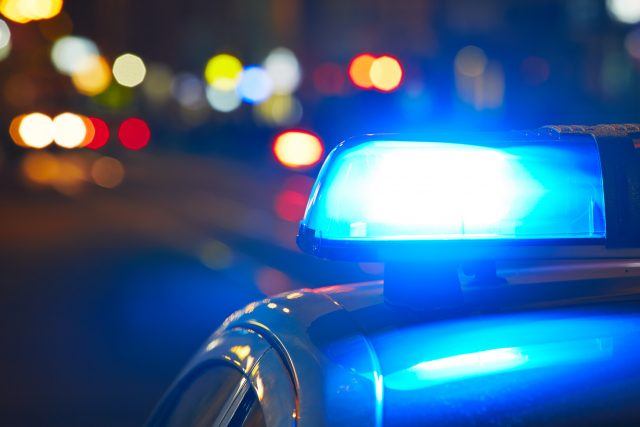 As of yet, there have not been any peer-reviewed or conclusive studies that make a connection between rampant undiagnosed PTSD and police brutality. However, Constance Scharf, Ph.D., "an expert in PTSD and substance abuse treatment who works regularly with veterans with PTSD and co-occurring disorders, and as a person who has overcome PTSD," told The Huffington Post that there could be a correlation between the two.
Untreated officers are also more likely than their counterparts without PTSD to overreact and make poor decisions in difficult situations. Given these realities, helping police officers with PTSD receive appropriate, confidential treatment should be our first effort in reversing the breakdown of trust between law enforcement officers and many of our communities.
Next: How do we overcome this situation?
Treat our cops
The simplest and most obvious situation is getting treatment for our police officers. Badge of Life has a host of ways that you can help as an individual, including ways to seek help if you think you may have PTSD, and policies that can be changed to better support police officers.
Andy O'Hara believes there needs to be a "cradle to the grave" approach with new officers, where the realities of the job are explained, along with how to properly cope with trauma throughout their careers. O'Hara also believes that there should be mandatory mental health counseling for officers a couple of times a year, just like a physical or dental appointment. The point is that we can be doing more. The more we do, the more our officers and our communities will benefit.
Follow The Cheat Sheet on Facebook!