The States Where Speeding Drivers Put Everyone on the Road in Danger
Whether it's a holiday weekend or just another summer day, drivers better be careful on America's roads. In 2017, the number of traffic fatalities topped 40,000 for the second straight year.
We're aware of some of the culprits, with distracted driving ranking among the biggest risks for pedestrians. Meanwhile, about one quarter of traffic deaths involve speeding. Now more than ever, speed kills.
To illustrate where you're most likely to run into speeding drivers, safe-messaging app Drivemode crunched the numbers and came up with a list of states where lead-footed motorists abound. Here are the 15 states where drivers exceed 70 miles per hour — the speed that guarantees fatality — most often.
15. West Virginia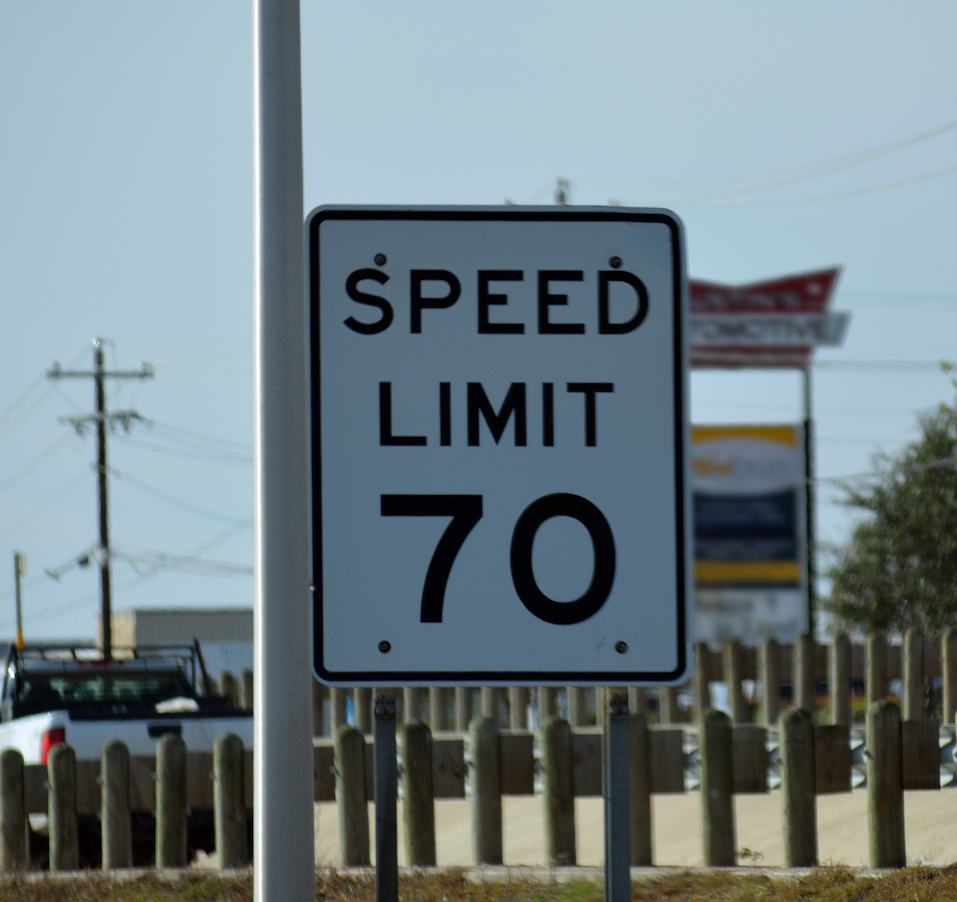 While the highest speed limit here is 70, drivers blow past that mark 12% of the time.
Though speed limits in America reach as high as 85 mph, West Virginia law doesn't allow anyone to top 70. Nonetheless, drivers do it all the time, with vehicle data showing speeds over 12% of time on the road.
Next: America's car capital has more than its share of speeders.
14. Michigan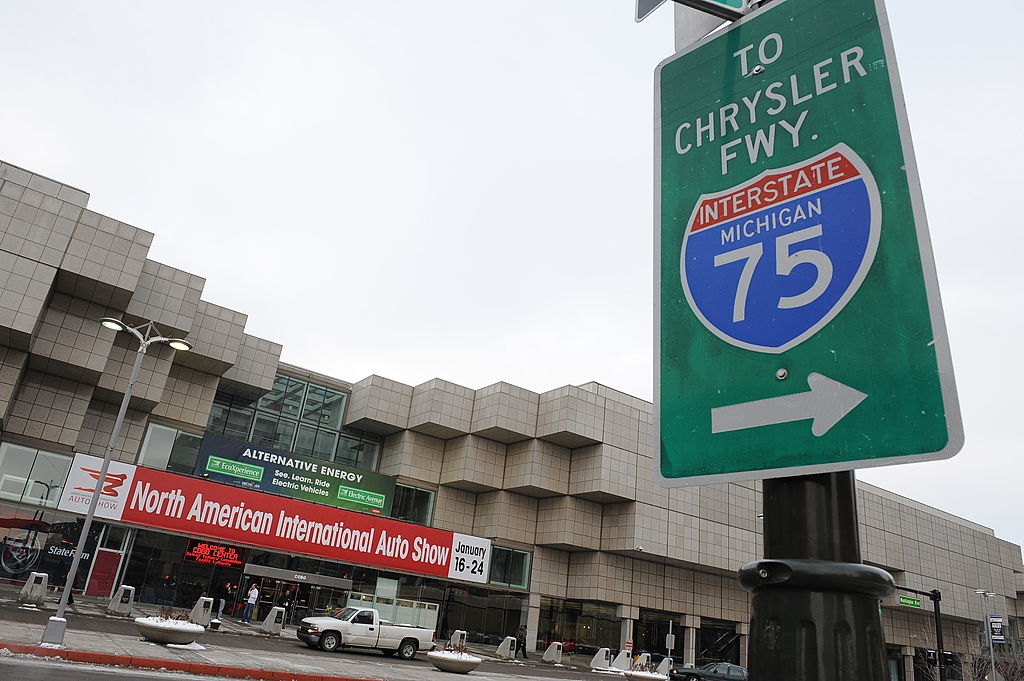 With a top speed limit of 75, drivers are flooring it across Michigan.
In Michigan, drivers have more room to open up their Camaros and Mustangs on the highway with the top speed limit set at 75. It turns out folks are using every inch of that limit.
Drivemode data showed drivers going over 70 mph 12.5% of the time here. That's a lot of speeding for a place where drivers also do a lot of messaging from behind the wheel.
Next: While things might seem to move slow in Louisiana, that doesn't apply to the drivers.
13. Louisiana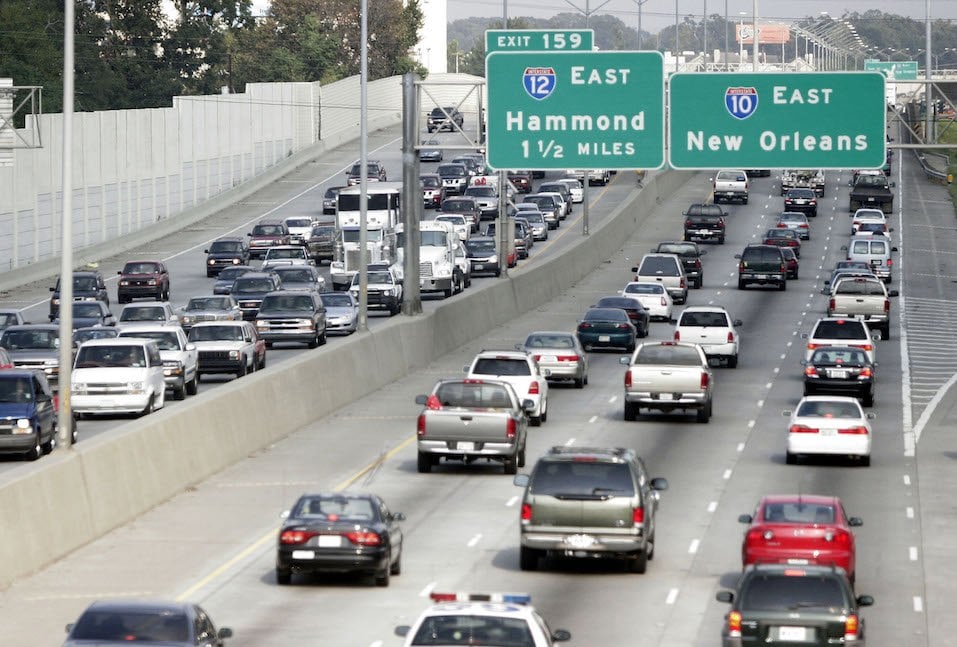 You can legally drive as fast as 75 in Louisiana, but that doesn't mean it's safe.
Data from the United Nations Economic Commission showed 70 mph as the speed at which a collision "guarantees fatality," Drivemode reported. That means just because a speed limit is 75 doesn't means it's safe to drive that fast.
In Louisiana, you'll find 12.53% of all driving done over 70 mph.
Next: This low-population state features a high rate of speeding.
12. North Dakota
The Dakotas feature a lot of high-speed driving.
With a population density of 10.5 per square mile in North Dakota, you don't have to worry about the quantity of fast drivers. However, 12.66% of all driving happens over 70 mph, so you need to watch out for whatever drivers you do encounter.
Just about every collision near North Dakota's top speed limit (75 mph) will be fatal.
Next: There's a lot of speeding in the South.
11. Oklahoma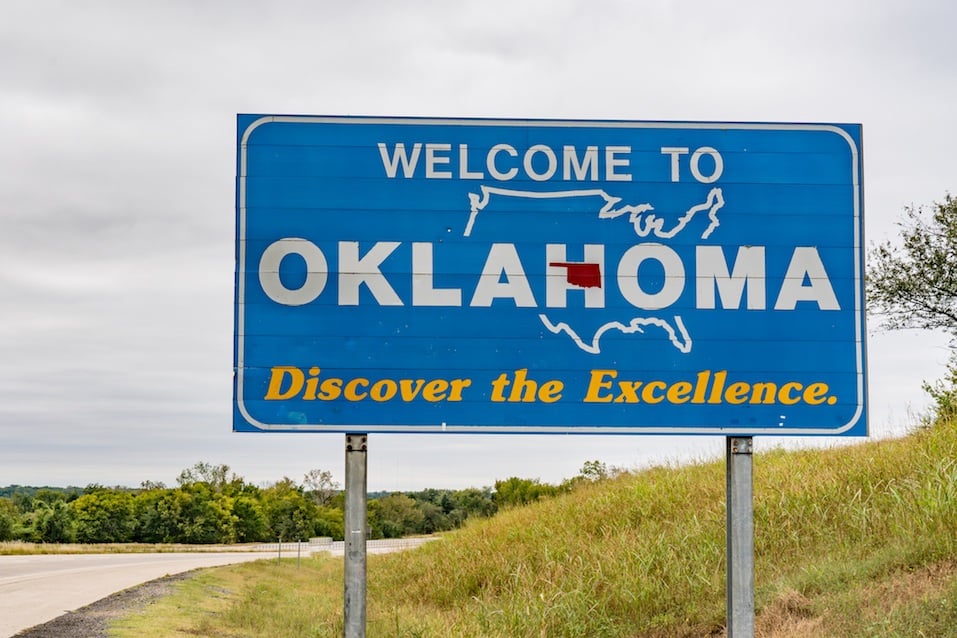 Lighter traffic usually means faster speeds.
You don't find any heavy-traffic states in the top 20 for speeders, and there are a few reasons why. All those hours stuck in gridlock brings the average speeds down. Likewise, many Northeastern states have speed limits set at 65.
You won't have that problem driving most of the time in Oklahoma, where high speeds are normal. Some 12.7% of all driving here happens at over 70 mph.
Next: Even though it's against the law, you still find a ton of people driving over 70 in Iowa.
10. Iowa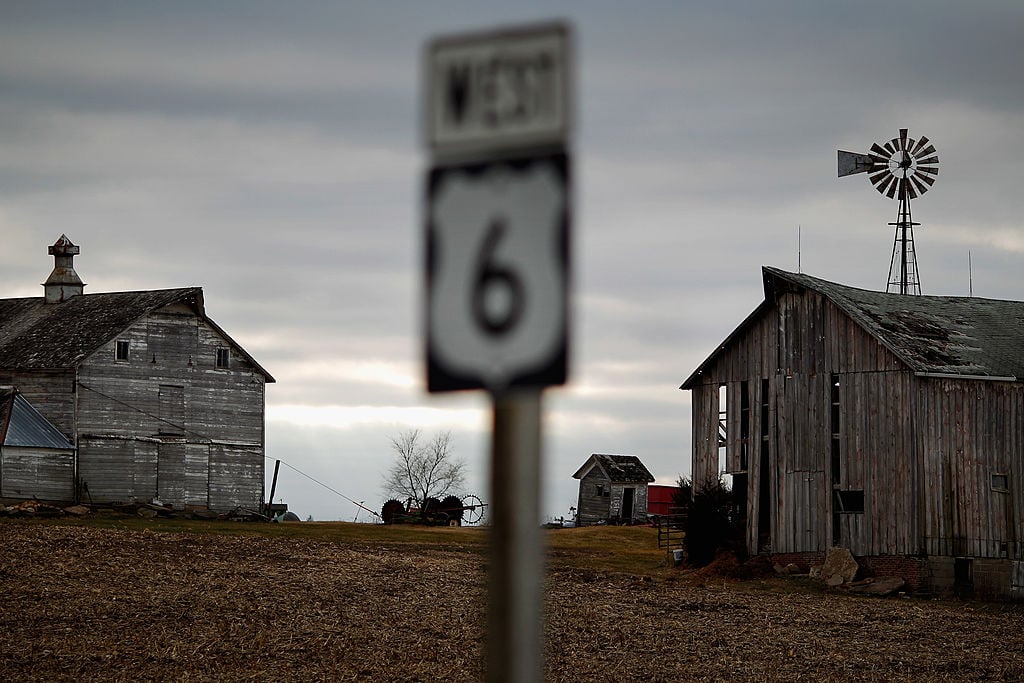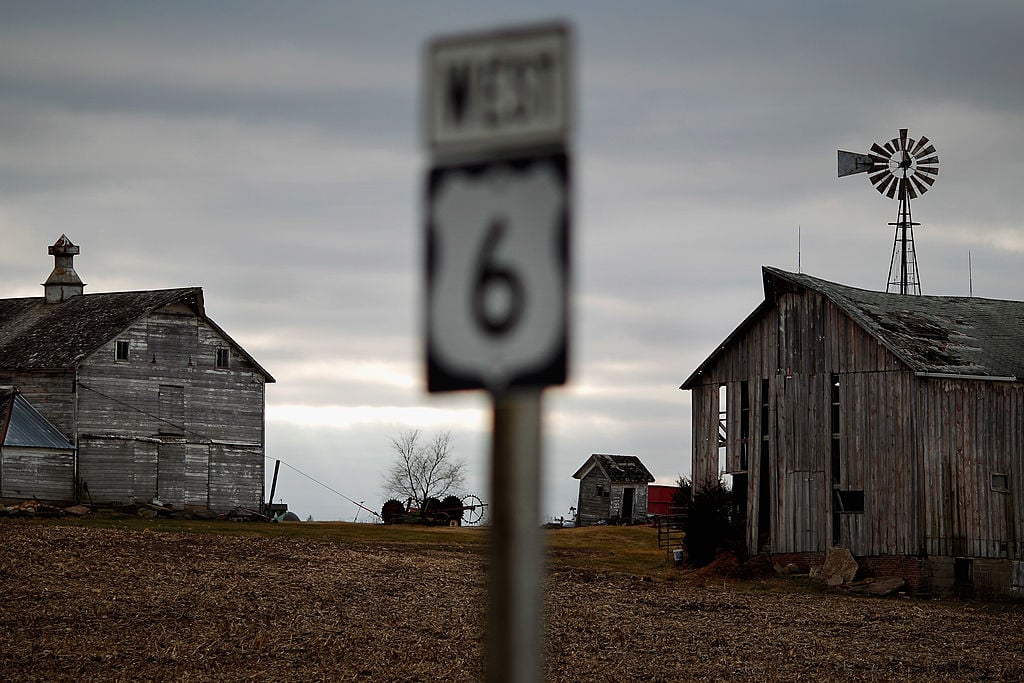 It's illegal but very common to encounter drivers going over 70 here.
By law, you can't drive faster than 70 mph in Iowa. However, drivers in the state often do: 13.08% of all recorded speeds were above that mark.
Only three states had more lawless high-speed driving in the country, according to Drivemode data.
Next: Another rural state checks in at No. 9.
9. Kansas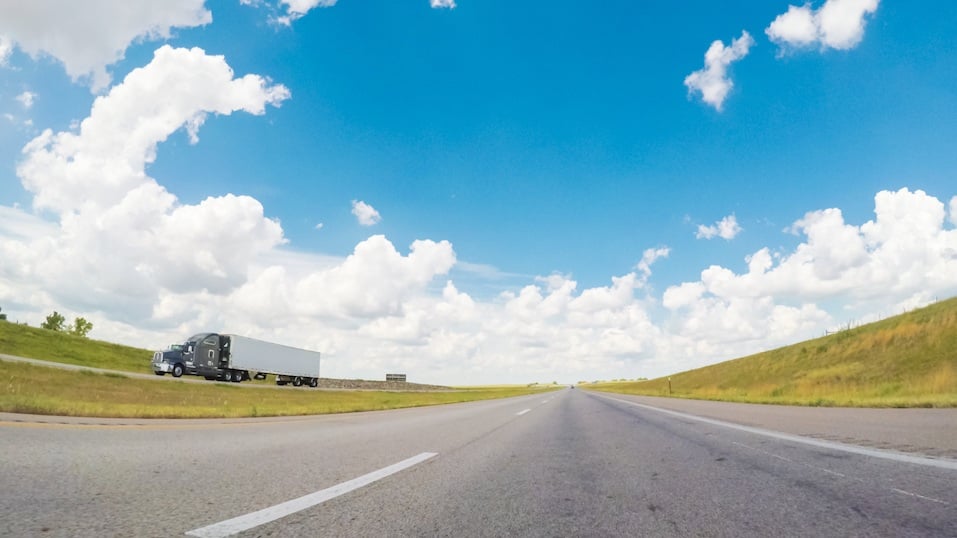 There's plenty of dangerous driving in Kansas.
Is rural driving safer than it is in cities and suburbs? According to traffic death statistics, it's actually much more dangerous in the country.
In fact, the rate of death on rural roads was 2.5 that of urban areas in 2015. Unpaved roads and the sort of high-speed driving you find in Kansas likely account for that discrepancy.
Next: It's not legal, but drivers in Mississippi regularly top 70 mph anyway.
8. Mississippi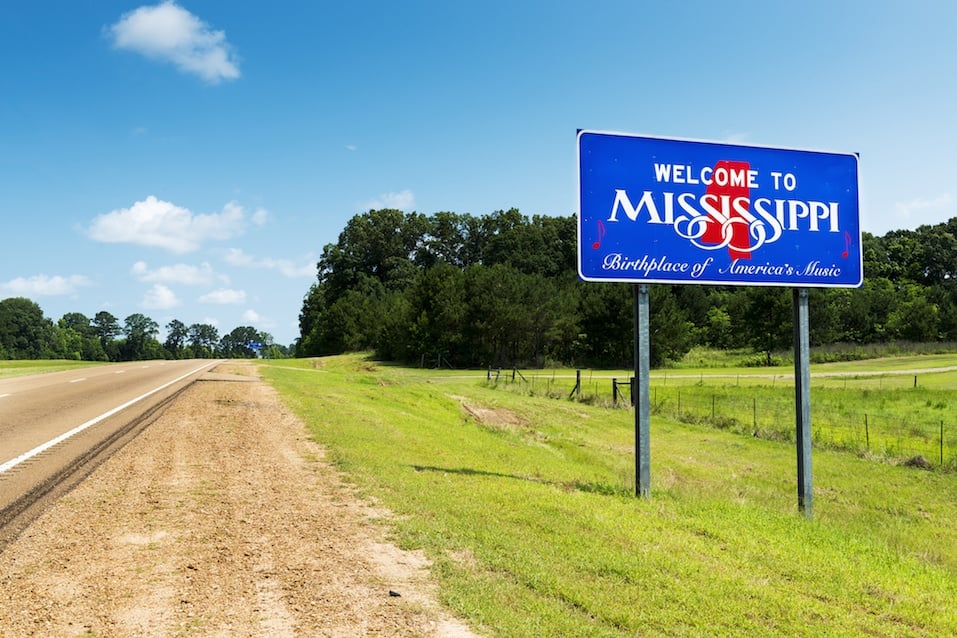 You can't legally drive over 70, but that doesn't stop drivers in Mississippi.
With a maximum speed limit of 70 mph, the 14.65% of driving done above that mark qualifies as illegal speeding in Mississippi. But it happens anyway.
If you're on the road anywhere in this state during the summer months, watch out for other drivers.
Next: High speed limits and lots of fast driving await you in Utah.
7. Utah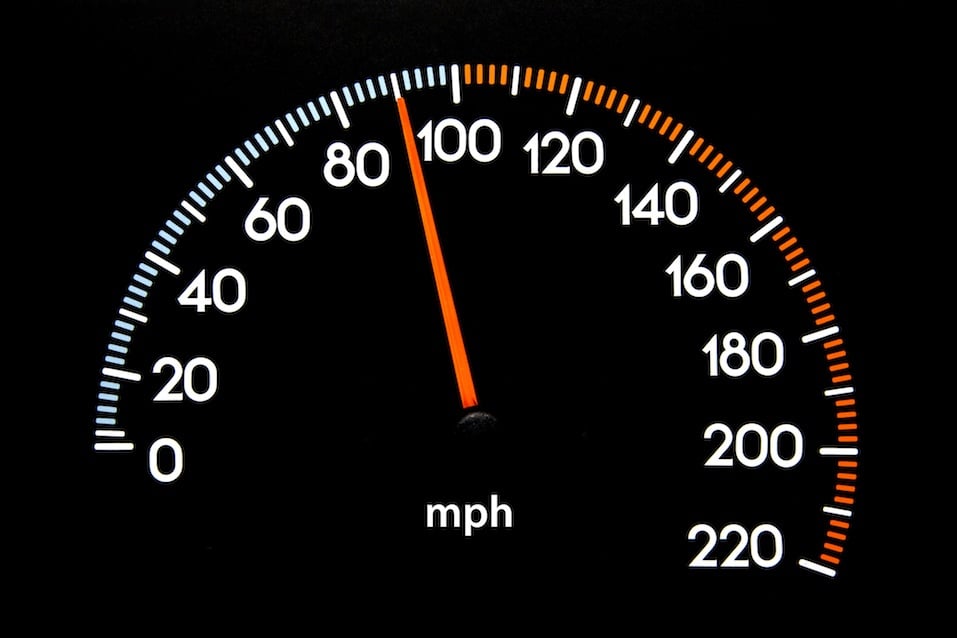 You can legally drive as high as 80 mph in Utah — and people do.
With a top speed limit of 80 mph, Utah gives drivers a lot of leeway as far as speeding goes. According to the data, they use most of it.
Some 15% of all driving here happens over 70. When you consider Utah drivers also have a very high rate of messaging (texts and voice-activated), you have several reasons to be careful on the road here.
Next: Over 15% of all driving clocks in at over 70 mph in this low-population state.
6. Montana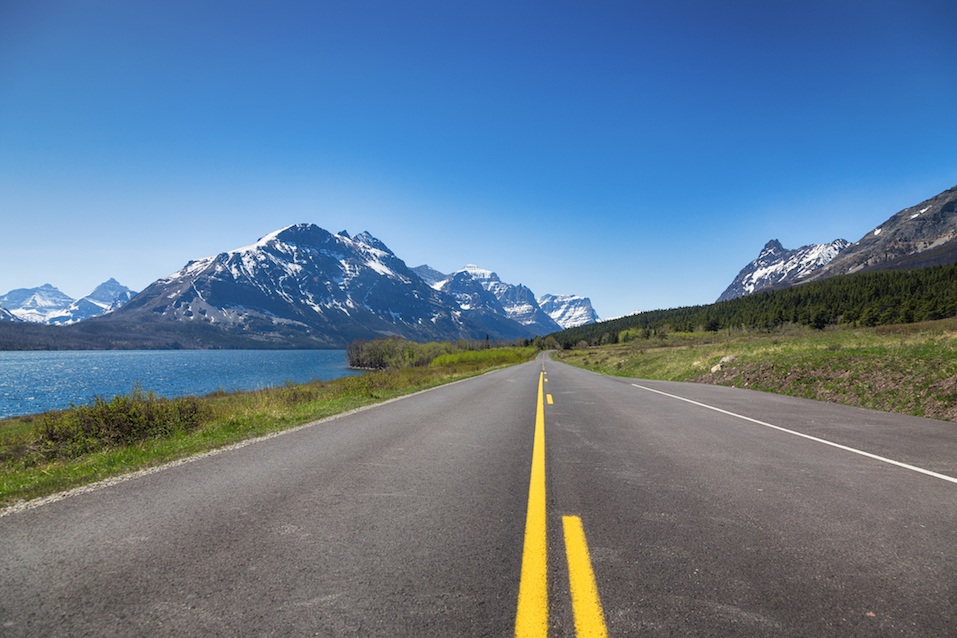 It's legal to drive fast here, but that doesn't make it safe.
Only two states have a lower population density than Montana (7 per square mile). However, that means you can't get around in this state without a car, and people are moving once they get behind the wheel.
Drivemode data showed 15.2% of all driving here happens above 70 mph. With a maximum speed limit of 80 in the state, a good portion of it is unsafely legal.
Next: One of two speeding capitals of the South
5. Alabama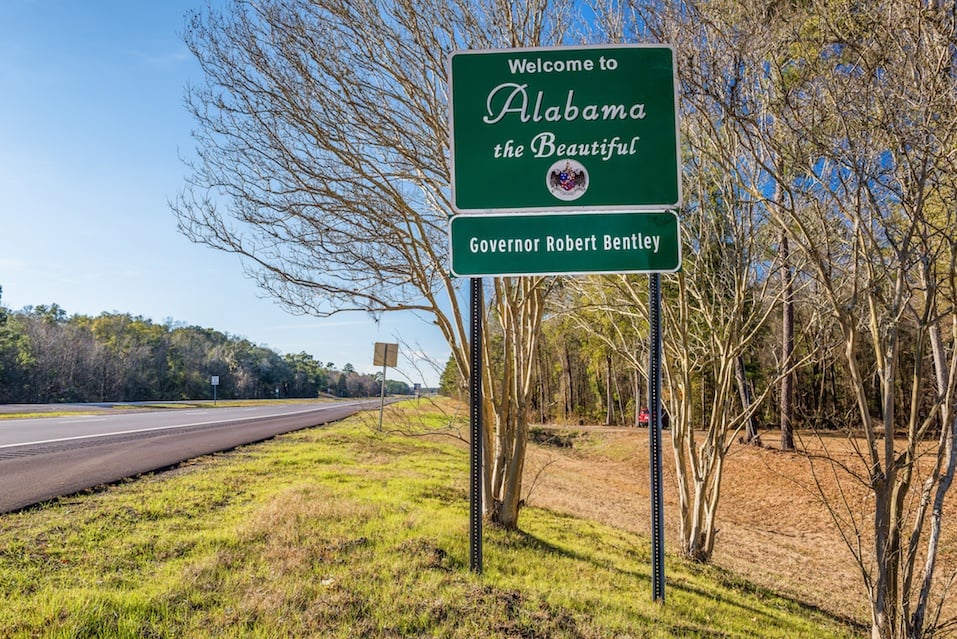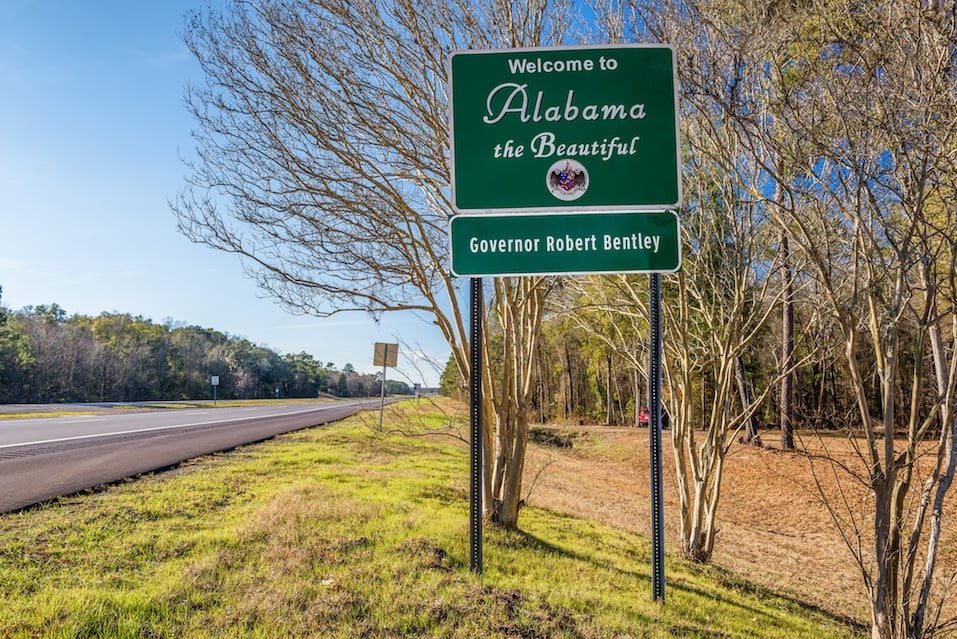 15.43% of all driving clocks in above the speed limit here.
You can't legally drive faster than 70 mph in Alabama, but that doesn't seem to matter. Well over 15% of all driving checks in at speeds higher than that mark.
Needless to say, that makes for a lot of danger on Alabama roads.
Next: Horses aren't the only thing going fast here.
4. Kentucky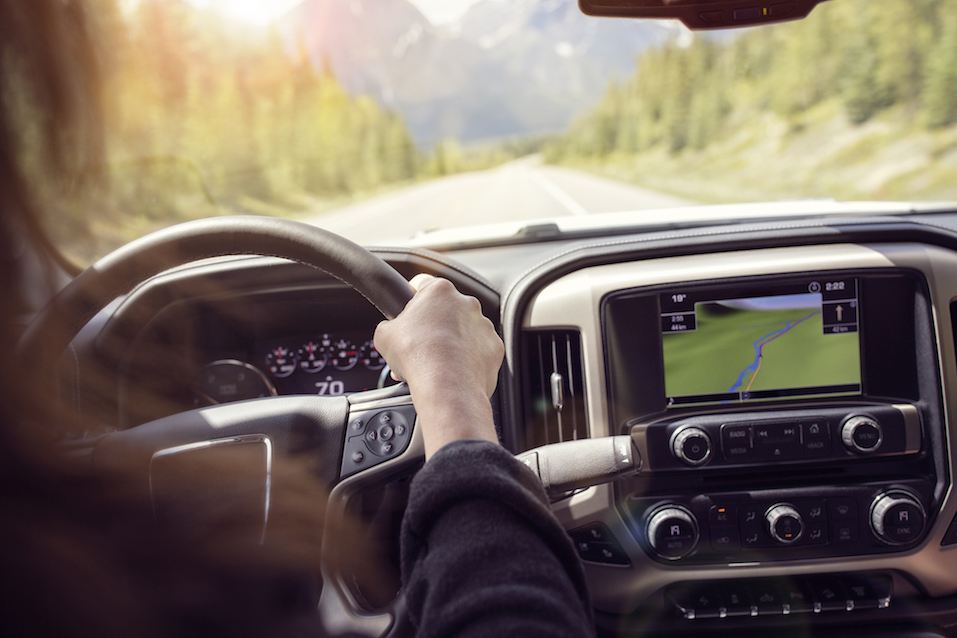 The most illegal speeding takes place in Kentucky.
With a max speed limit of 70 mph in the state, folks on the road in Kentucky ignore the law quite a bit. In fact, 15.71% of all driving happens at illegal speeds — the most of any state in America.
Drivers here might want to brush up on things you shouldn't say to a cop when you get pulled over.
Next: You can drive 75 in New Mexico, and an alarming percentage of drivers do.
3. New Mexico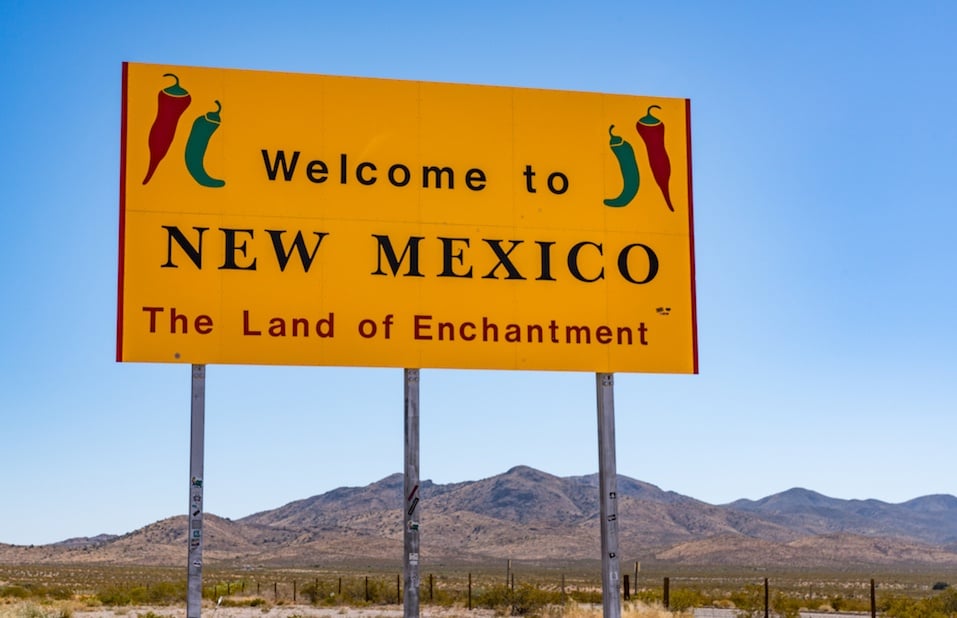 16.5% of all driving clocks in at over 70 mph here.
New Mexico is not densely populated by any standard, but that doesn't mean you won't find danger on the road here. Quite the opposite, in fact: Some 16.5% of all driving happens at unsafe speeds.
Don't blame the max speed limit of 75, either. In Colorado, that mark is the same, but half the percentage of driving happens above 70 mph.
Next: Drivers clock in at unsafe speeds more than 17% of the time here.
2. South Dakota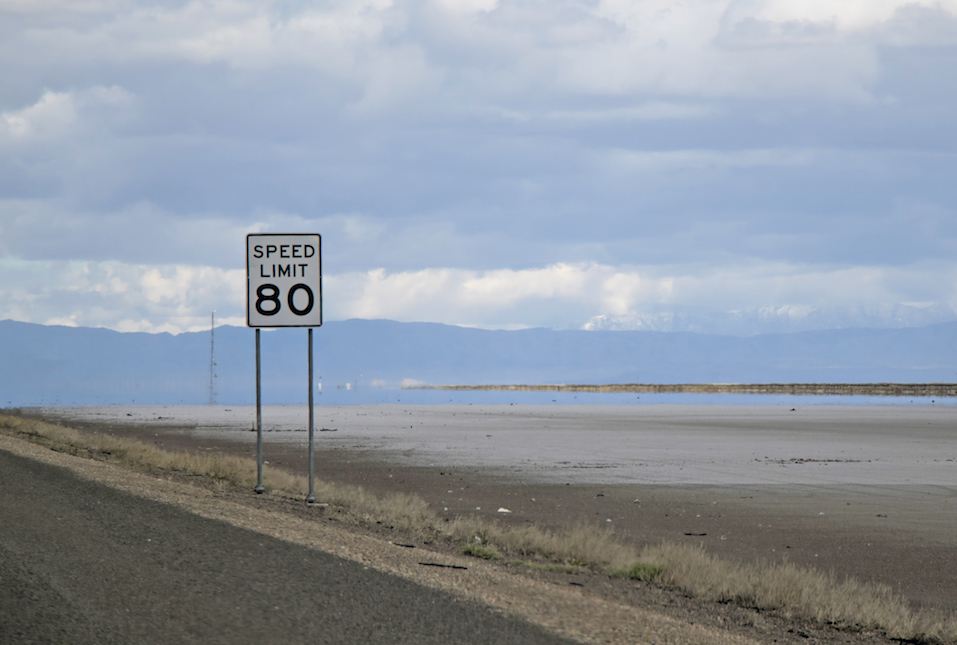 In South Dakota, drivers use most of the 80 mph speed limit.
With a speed limit that maxes out at 80, you can see why South Dakota drivers spend so much time at unsafe speeds. Here, some 17.1% of all driving happens above the fatal mark of 70 mph.
Next: The state with the most speeding is also the deadliest sate for drivers.
1. Wyoming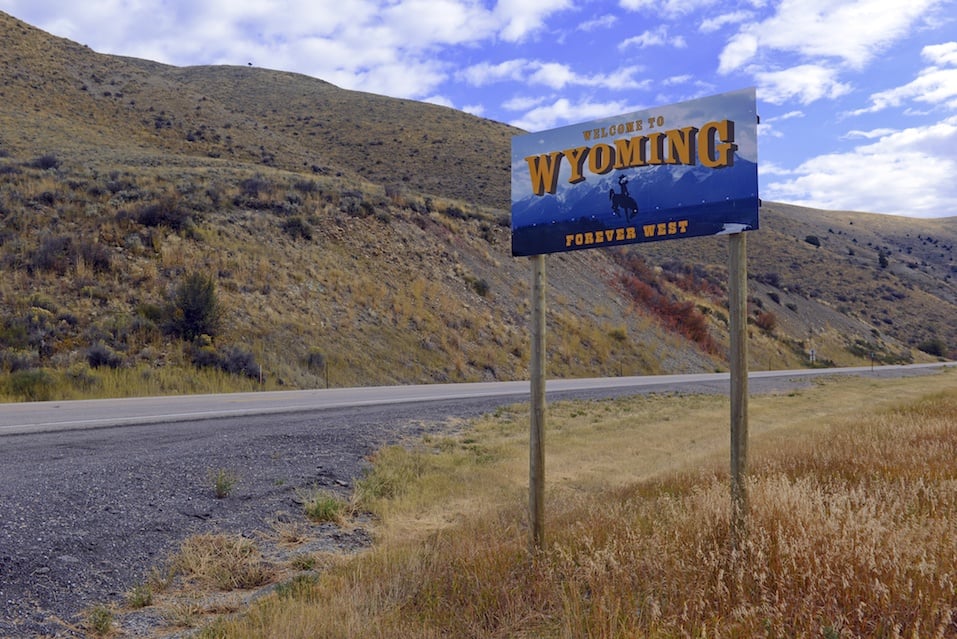 Fast driving and high fatality rates await drivers in Wyoming.
As a rural state with a top speed limit of 80 mph, Wyoming has all the hallmarks of a place where drivers routinely move at unsafe speeds. In fact, the data bears that out in several ways.
Overall, the 21% of driving above 70 mph speaks for itself: It's more than 25 times more than Hawaii, the state with the least speeding motorists.
It's no coincidence that Wyoming was also the deadliest state for drivers in America in recent years. In 2015, drivers died at a rate of 25 per 100,000 people here, federal traffic data showed.
Check out The Cheat Sheet on Facebook!