The States Where Workers Get Paid the Lowest Wages
Though politicians and cable news pundits may cheer the stock market, most Americans won't consider the economy strong until wages rise. That's because stocks are largely held by the wealthy, not people who clock in at a job every day.
On the other hand, anyone with a regular paycheck knows wages haven't improved much in recent years. Despite promises made to sell the GOP tax plan, most workers still haven't seen a bump in pay in 2018.
In places where wages haven't budged in the past decade, that's just the latest installment in a long run of bad news. Here are the 15 states where workers earned the lowest real median wages since 2007. (Note: This data, which is adjusted for inflation, comes from Governing's calculations of U.S. Bureau of Labor statistics.)
15. Indiana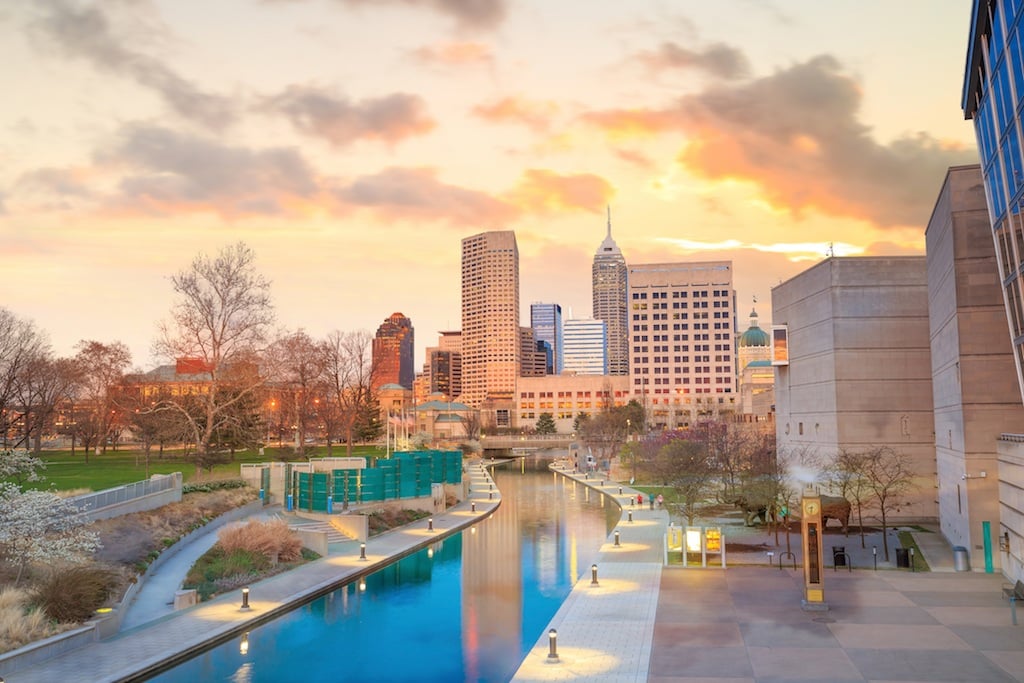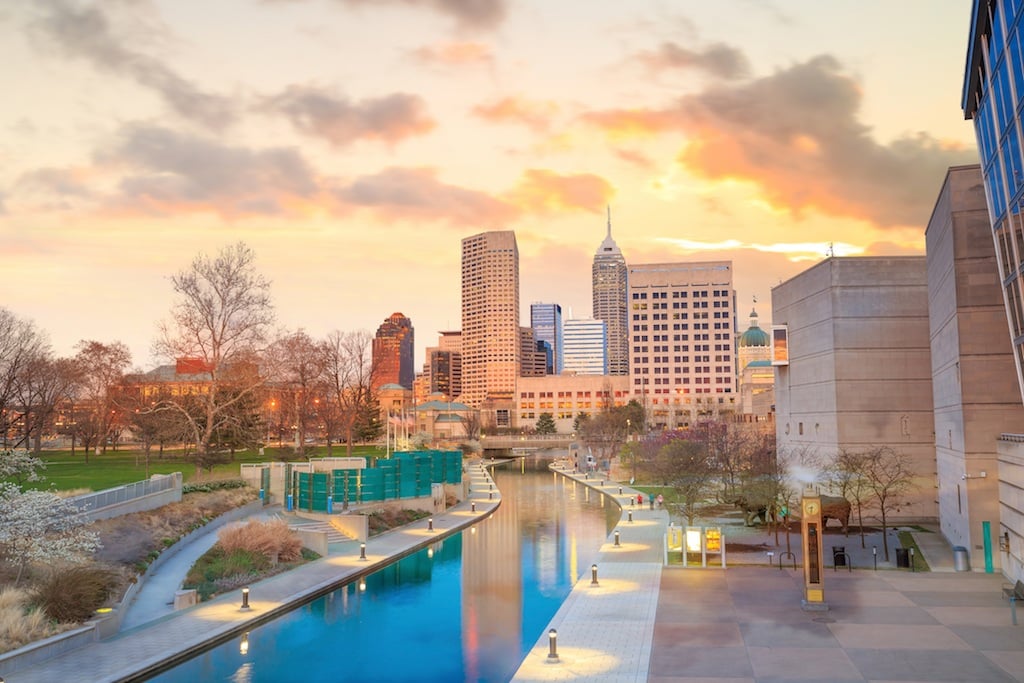 Median hourly wage: $16.25
Change since 2007: -0.7%
Indiana is one of the states where wages actually fell (-0.7%) over the 10-year period starting in 2007. After a lot of stagnation and one term of Governor Mike Pence, workers in The Hoosier State ended up with a median hourly rate of $16.25.
The state legislature's refusal to raise the minimum wage above $7.25 hasn't helped.
Next: In Kentucky, the lowest earners never recovered from the recession.
14. Kentucky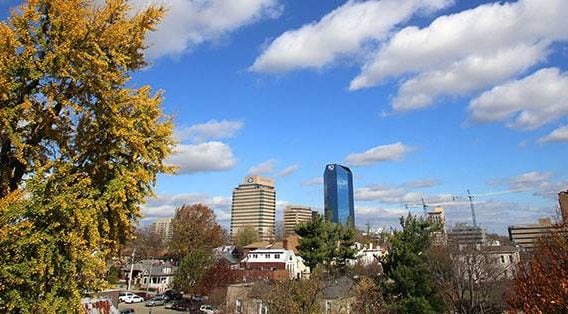 Median hourly wage: $15.96
Change since 2007: 1.7%
After a tiny (1.7%) increase in median pay over 10 years, Kentucky workers still made less than $16 per hour. But Governing data shows Kentucky's lowest earners actually make 4% less than they did in 2003.
A 2018 bill that cuts taxes for the wealthiest Kentuckian yet raises the sales tax will only make this problem worse.
Next: After a significant increase, Oklahoma wages are still very low.
13. Oklahoma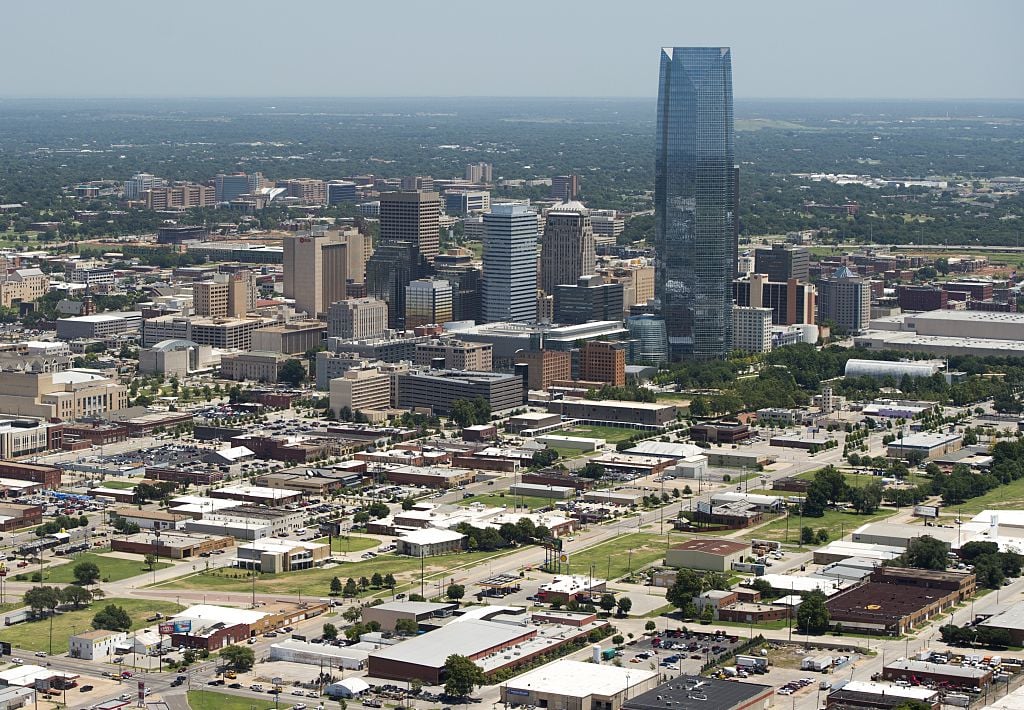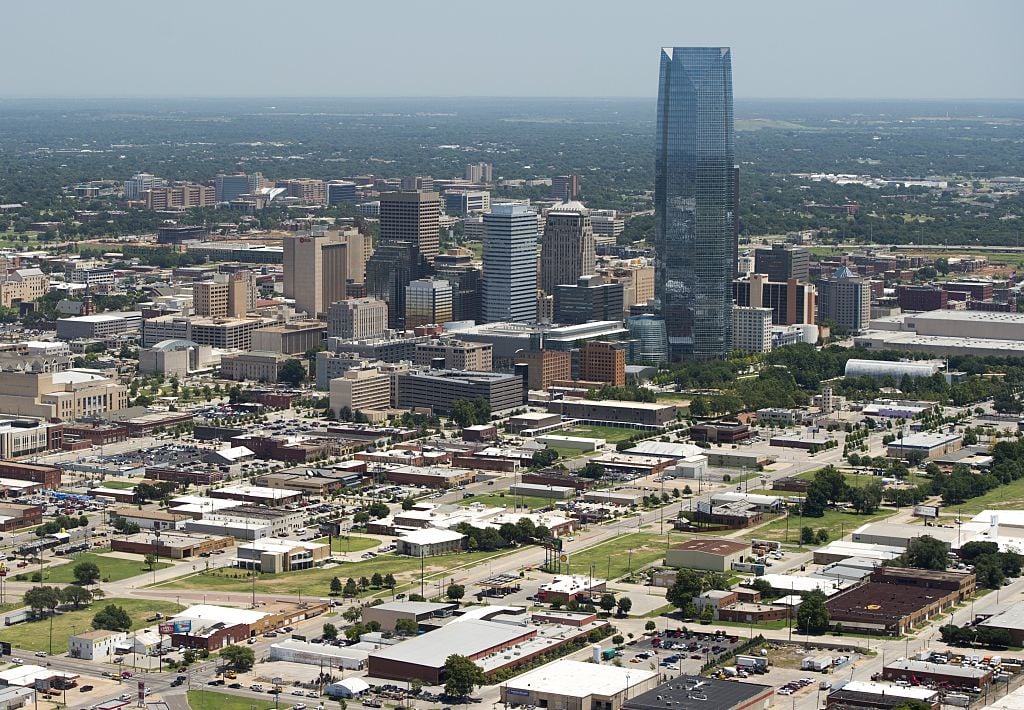 Median hourly wage: $15.93
Change since 2007: 7.3%
Among states with the lowest median wages, Oklahoma showed a better increase (7.3%) than the rest. However, that still left workers earning a poor hourly rate ($15.93) compared to the rest of the nation.
The strike of 36,000 teachers in spring 2018 speaks to the statewide problems. Oklahoma teachers are among America's worst-paid.
Next: The top earners in New Mexico showed much better wage growth than the working classes.
12. New Mexico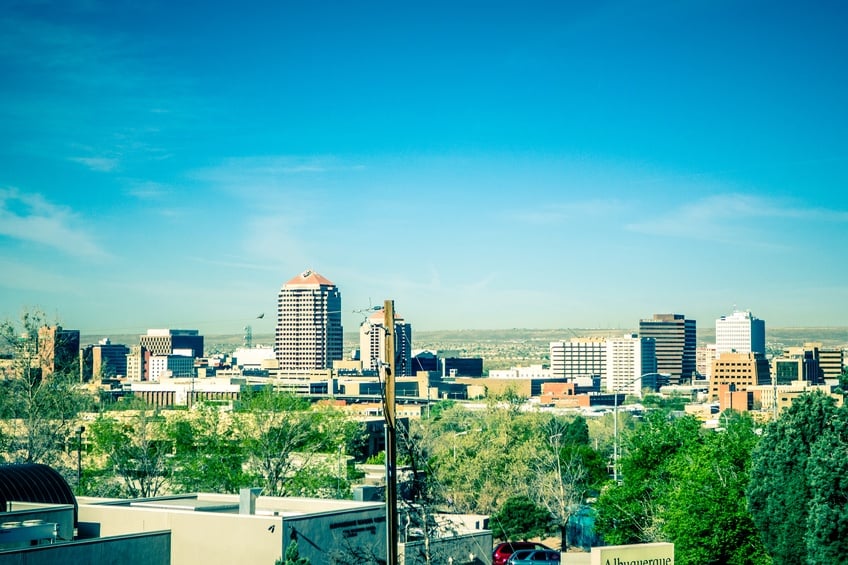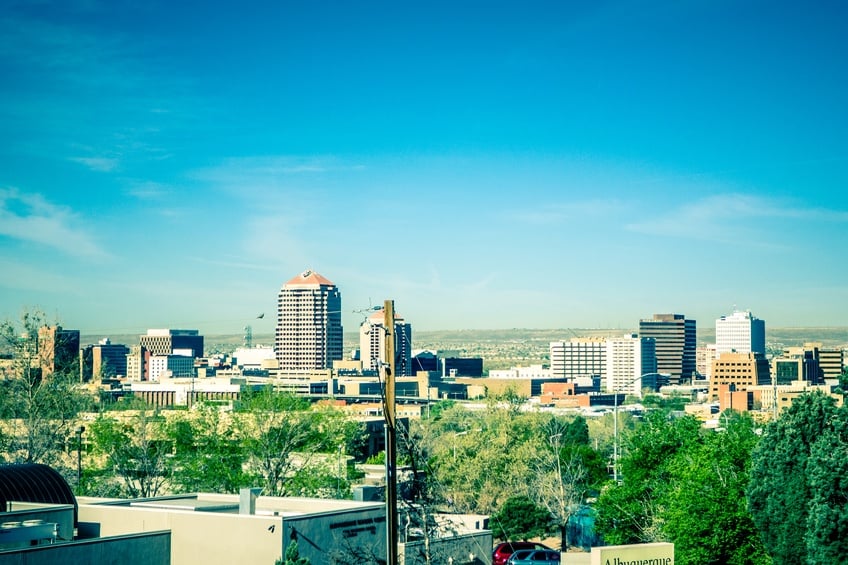 Median hourly wage: $15.82
Change since 2007: 3.1%
You don't have to look far beyond New Mexico to see wage stagnation. Over a 10-year period, the hourly rate barely budged, with the median salary hitting $15.82 by the end.
While New Mexico's earners saw significant (5.3%) growth over the period, median wage earners only got about half that.
Next: This state's wage earners may feel like real volunteers.
11. Tennessee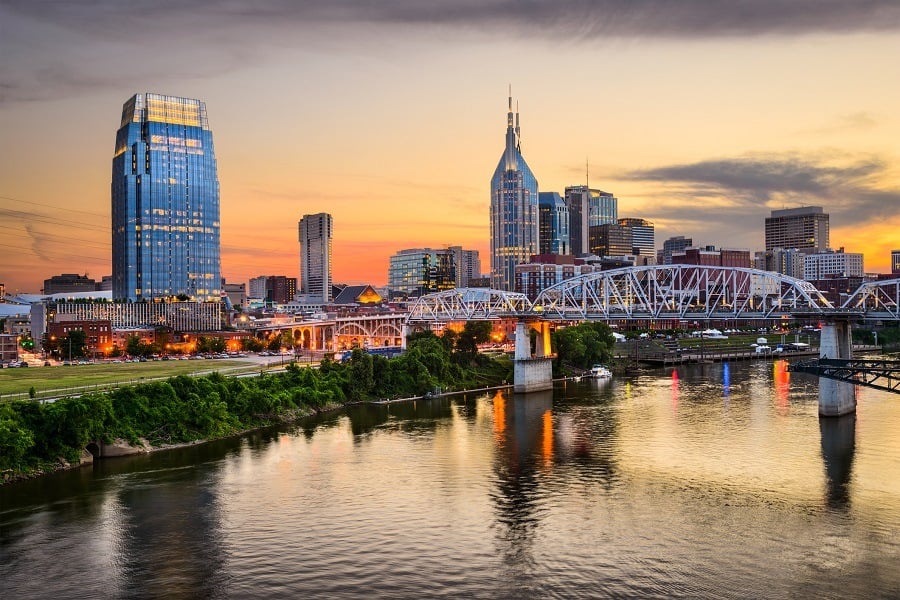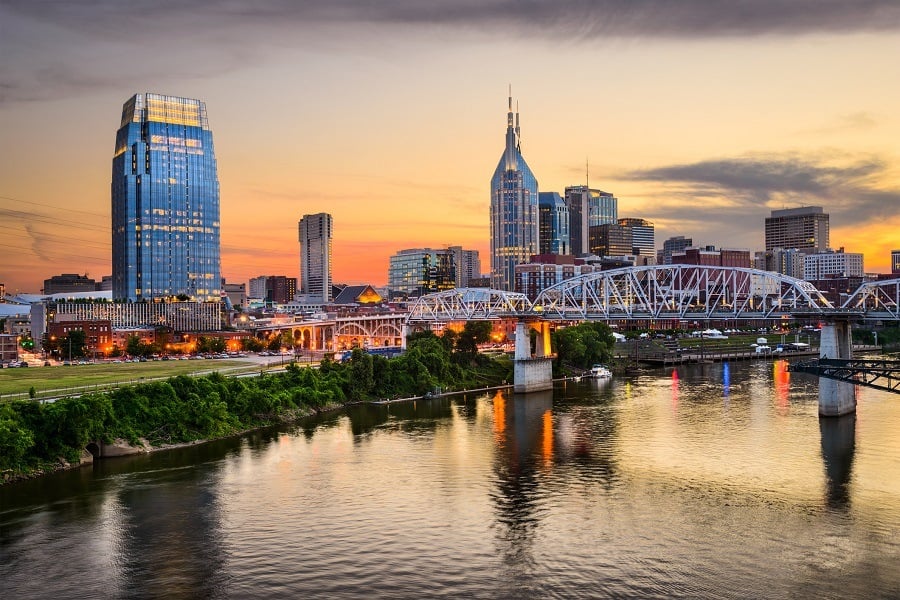 Median hourly wage: $15.77
Change since 2007: 1.4%
As the capital of the Southern auto industry, you might expect Tennessee wages to be strong. However, that's not the case at all, with real median salaries stuck at $15.77.
Over the preceding 10 years, workers in The Volunteer State saw wages increase a sad 1.7%. Worse, when adjusted for inflation, median wages actually have fallen since 2003.
Next: The news in Idaho was even worse.
10. Idaho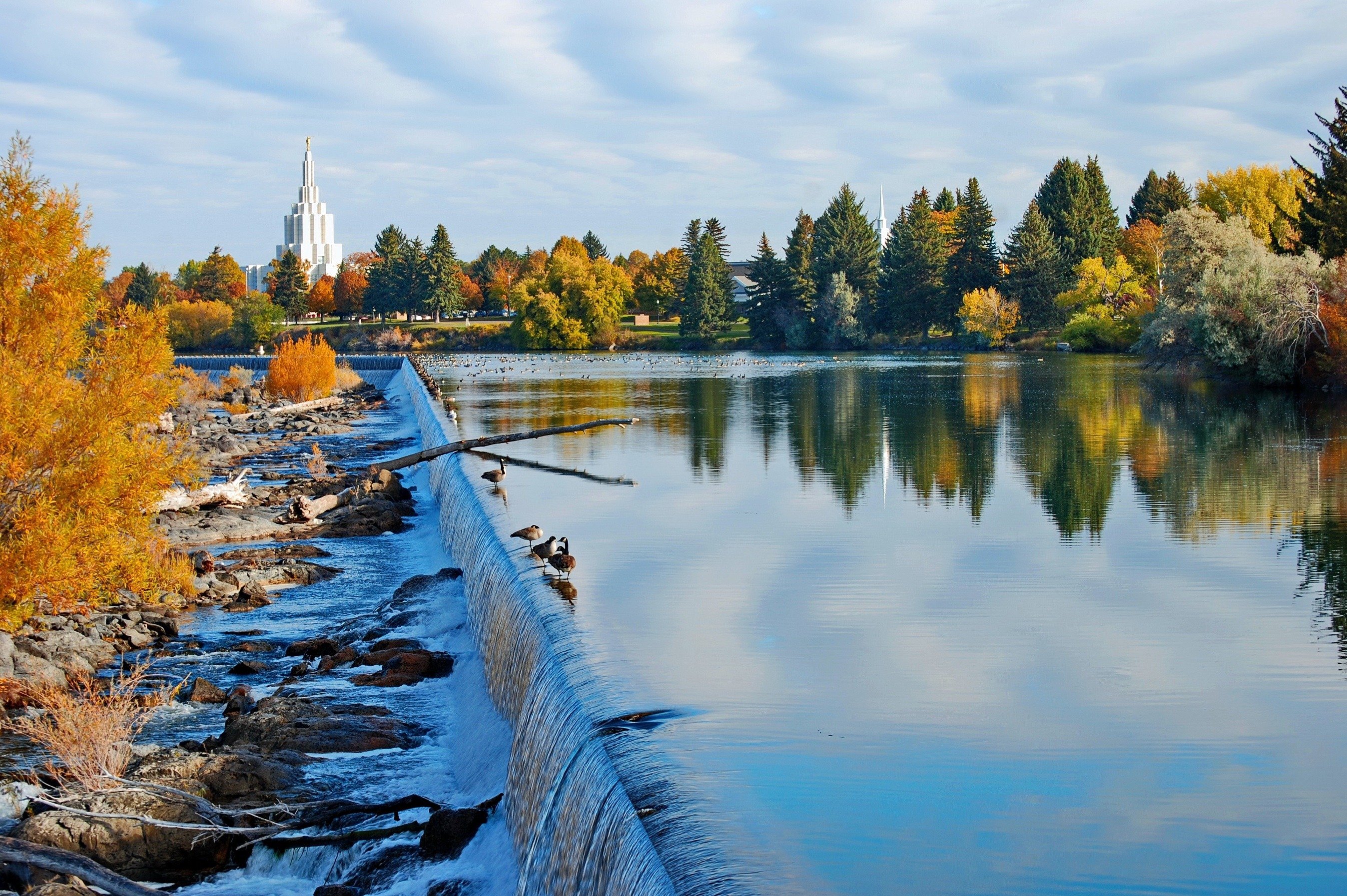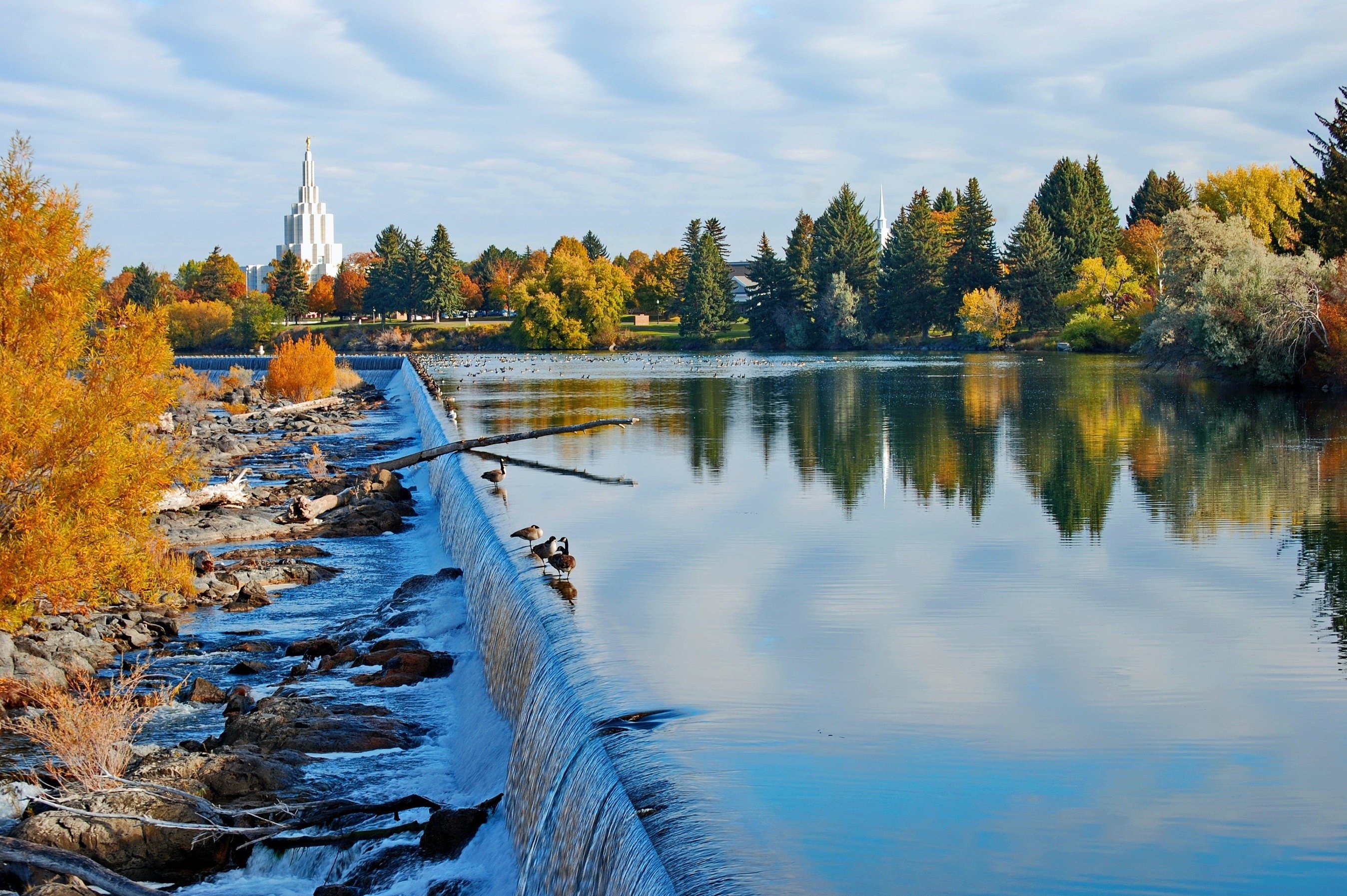 Median hourly wage: $15.77
Change since 2007: -1.2%
You could look at Idaho's low wages and think — in true "glass-half-full" fashion — that at least they haven't gotten much worse. But then you'd look at the change in median pay since 2003 (-0.8%) and realize wages actually fell over 15 years.
That's terrible news, no matter how you read it.
Next: There may be new jobs in Florida, but wages haven't made any progress.
9. Florida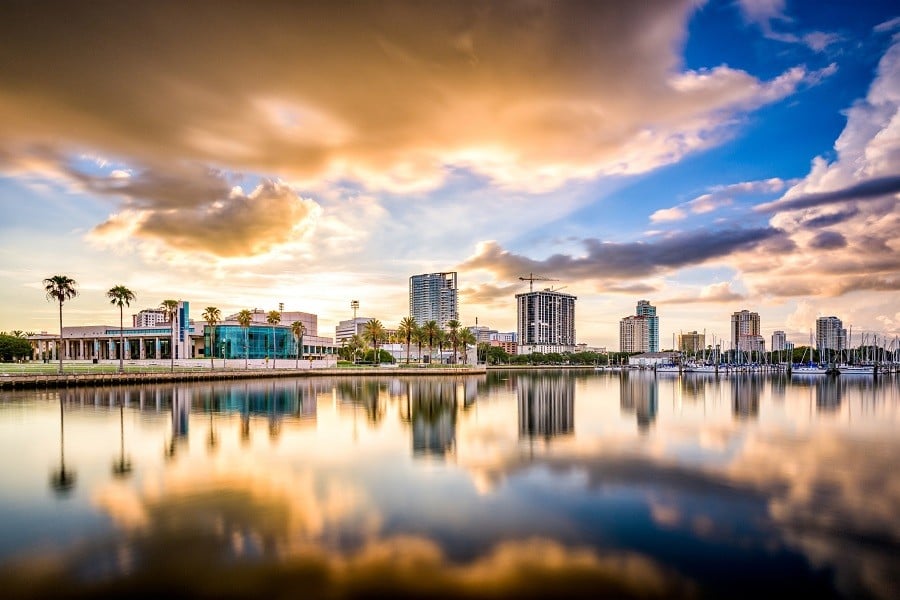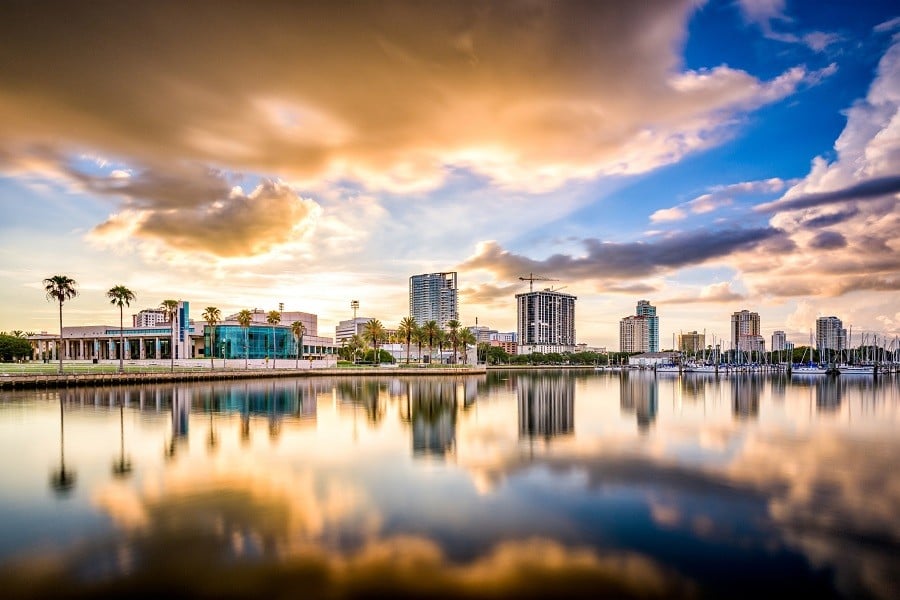 Median hourly wage: $15.77
Change since 2007: -1.8%
For those looking for a job, some say "Go south, young man," as Florida cities have openings. However, you won't find good pay in most work there. Labor data shows a low median wage ($15.77) and negative growth (-1.8%) since 2007.
Next: A low cost of living and wage increase still kept Montana near the bottom.
8. Montana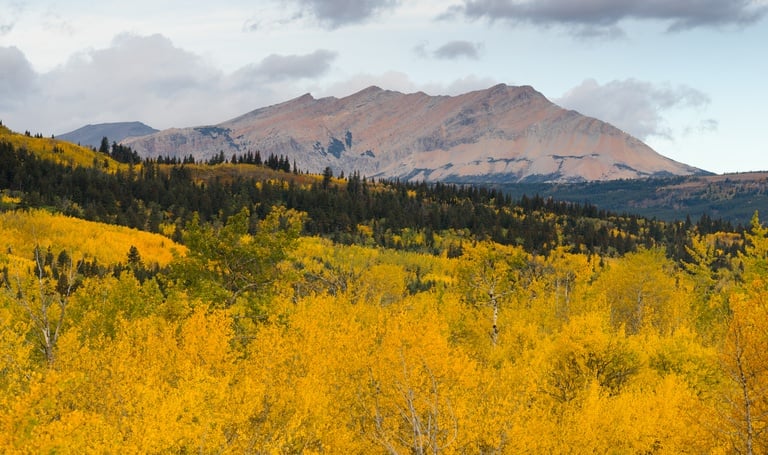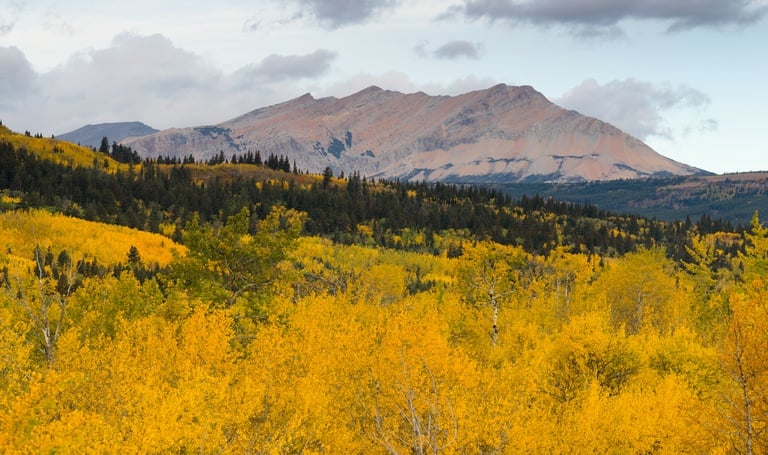 Median hourly wage: $15.75
Change since 2007: 6.1%
While you won't find expensive housing in Montana like you would in, say, New York, a $15.75 hourly median wage won't take you far anywhere in 2018. Surprisingly, the latest available rate represented a 6.1% increase over 2007 numbers.
Next: South Carolina has been the picture of wage stagnation.
7. South Carolina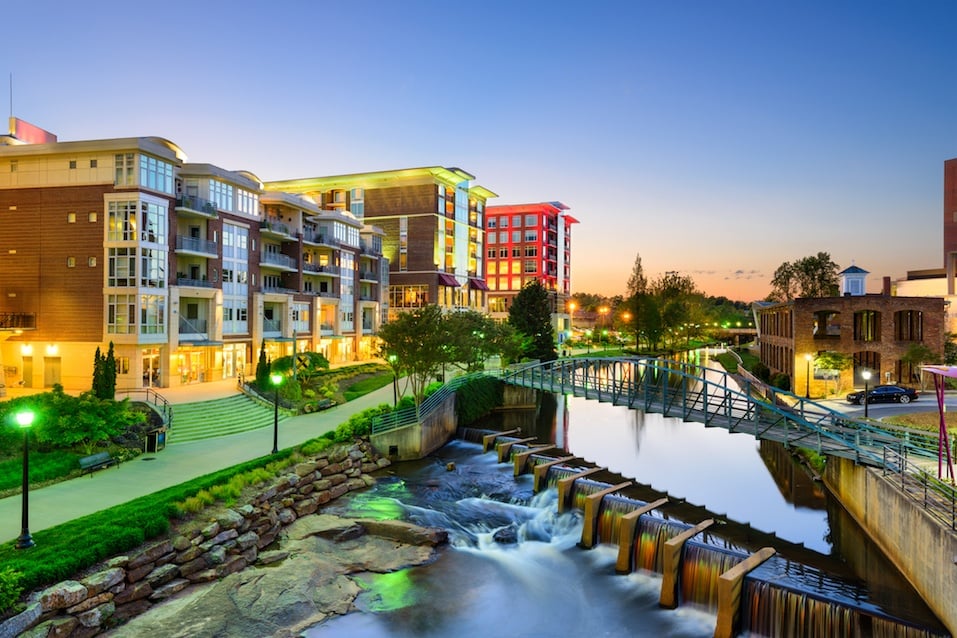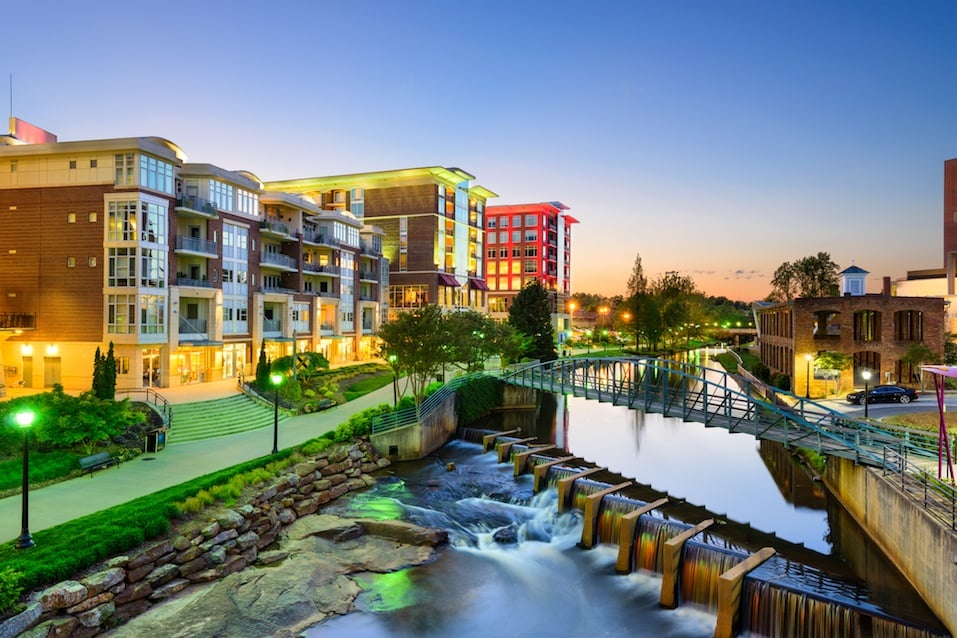 Median hourly wage: $15.45
Change since 2007: 0.0%
Looking at South Carolina's real median wage from 2007 until 10 years later, you see utter stagnation (0.0% change). Worse yet: If you push the timeline back to 2003, wages actually fell 1.8% when you adjust for inflation.
This issue had South Carolina teachers considering a strike of their own in April 2018.
Next: Median wages have risen slightly in Alabama, but it's nowhere near enough.
6. Alabama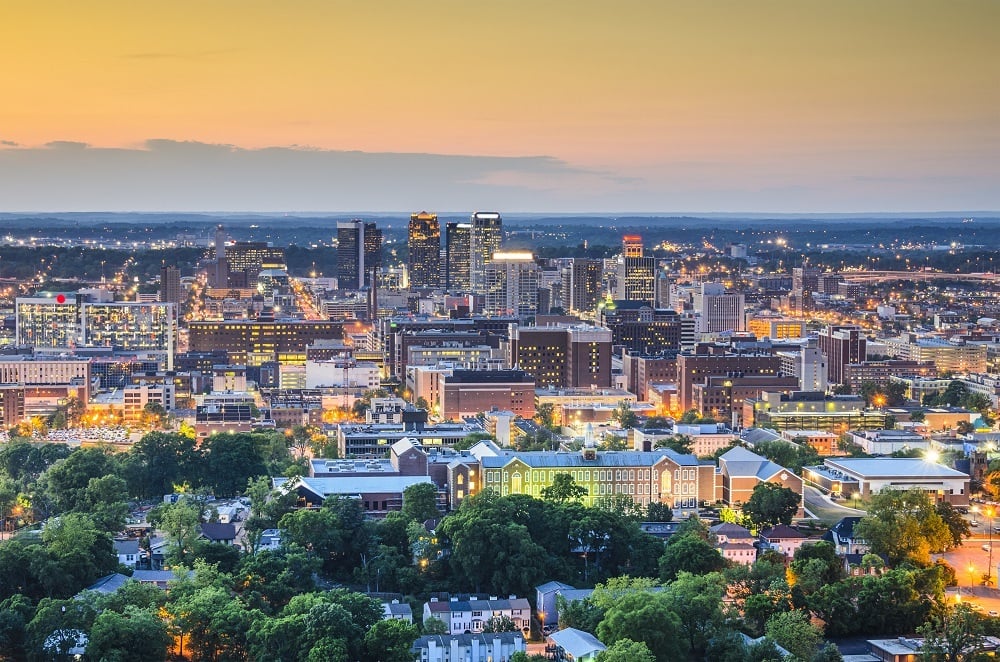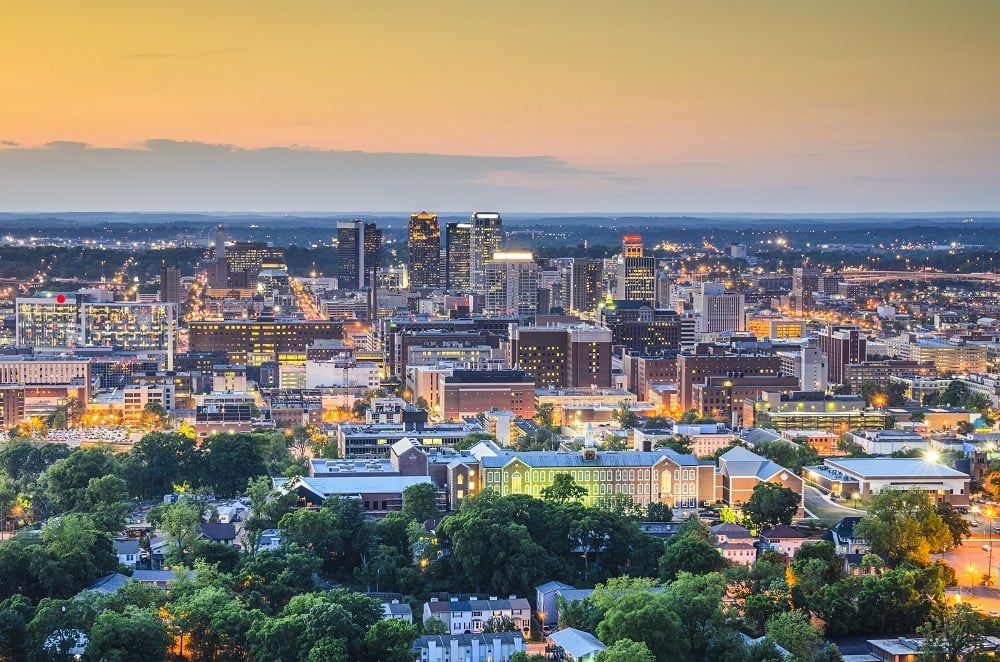 Median hourly wage: $15.33
Change since 2007: 1.7%
While median wages got a minor bump in the decade following 2007, 1.7% above $15.18 didn't get workers anywhere. But maybe the worst stat of all is how Alabama's wages remained below recession levels over seven years later.
Meanwhile, the lowest-wage earners (25th percentile) actually made 2.3% less than they did in 2003.
Next: The song remained the same in Louisiana.
5. Louisiana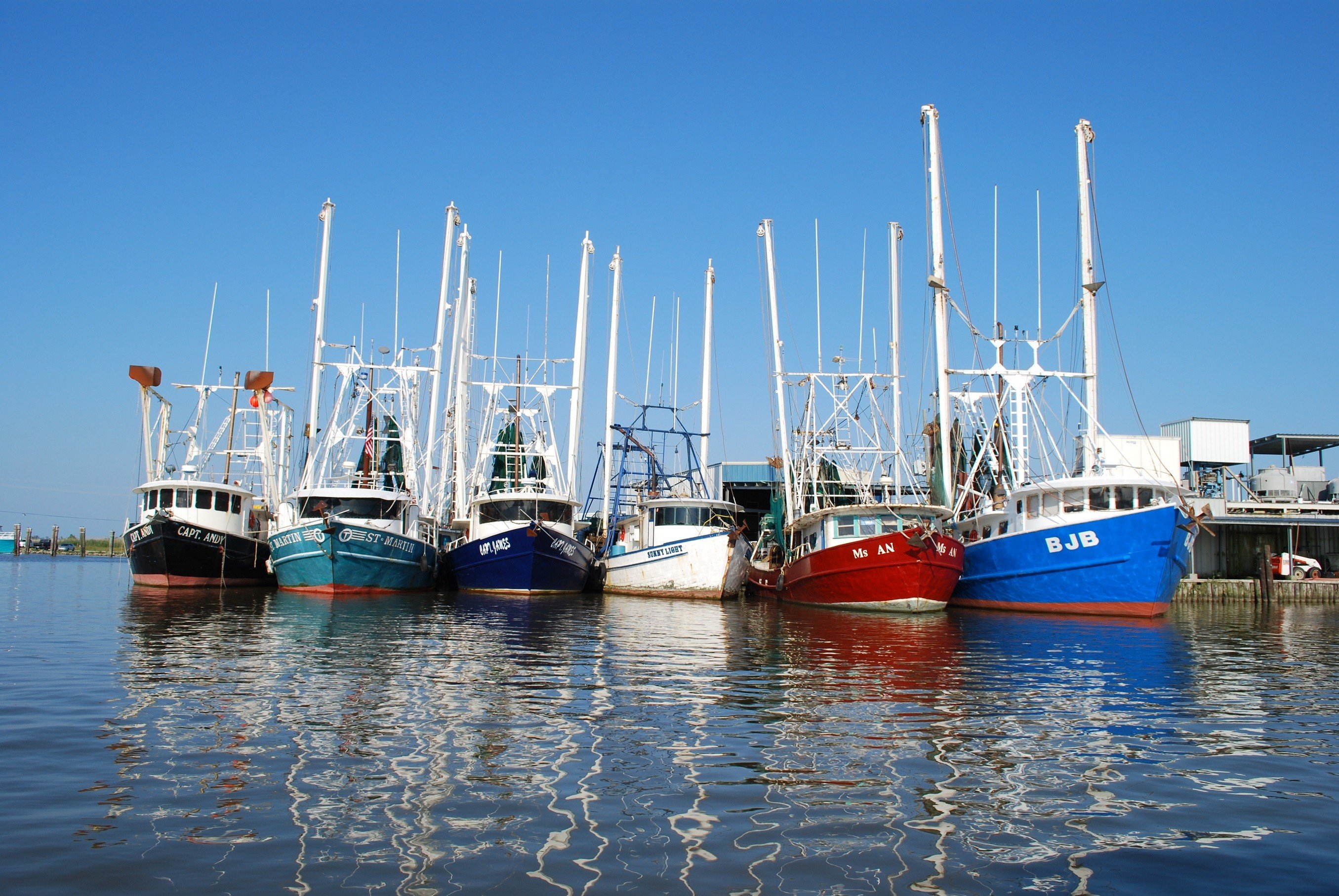 Median hourly wage: $15.33
Change since 2007: 0.9%
If median wage earners in Louisiana wanted more funds for Mardi Gras, they weren't finding them in their base salary. Salaries barely budged 10 years after 2007, putting the state in a dead heat for fifth-worst.
As in so many other Southern states, growth is slow-going here for the poorest workers.
Next: There was good and bad news in South Dakota.
4. South Dakota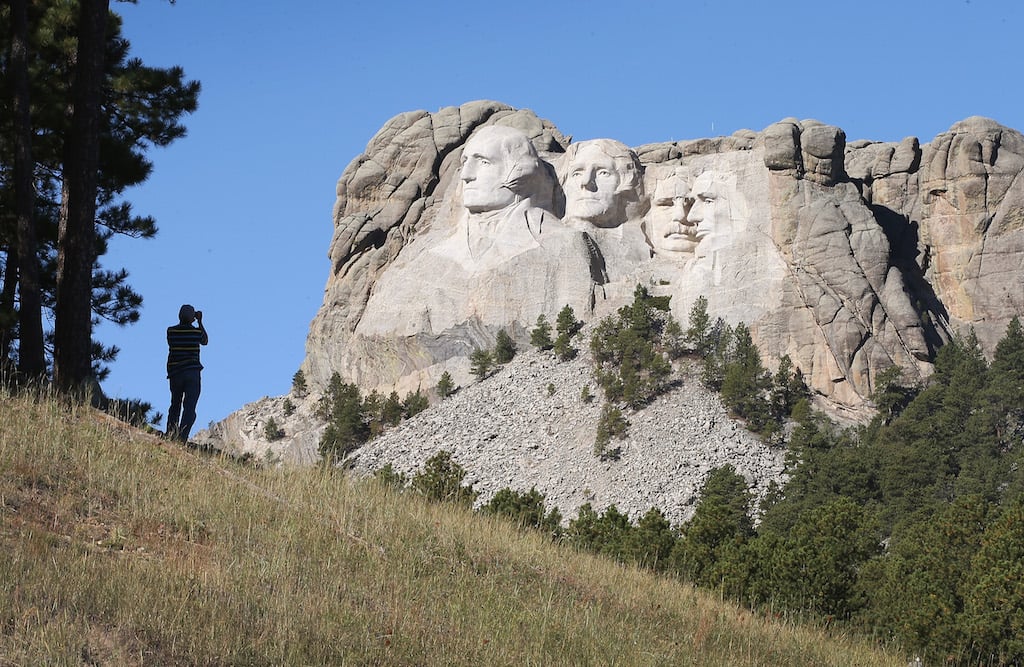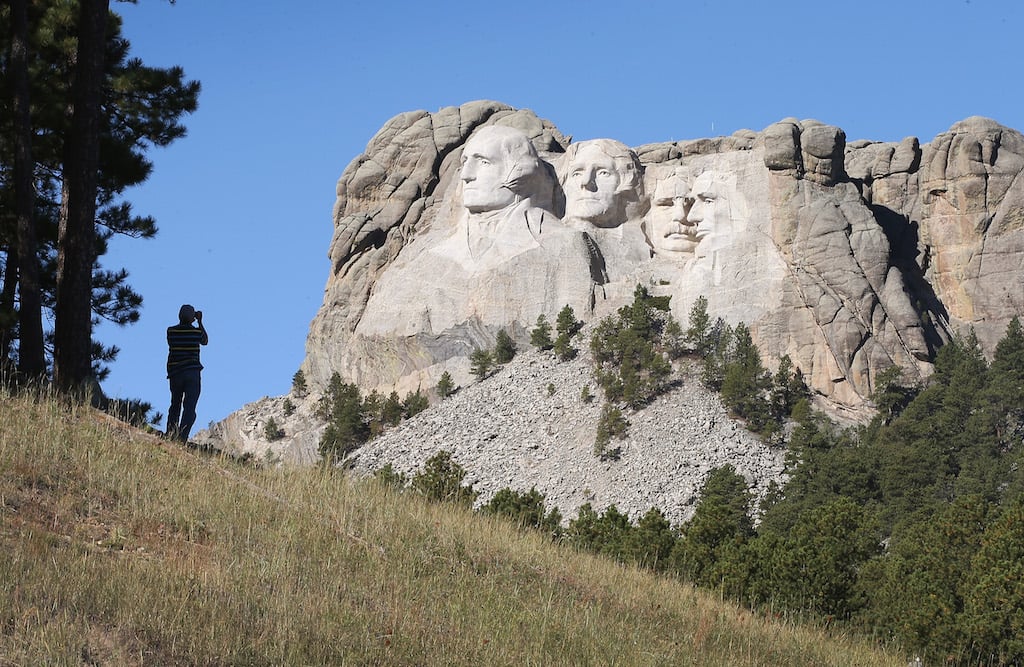 Median hourly wage: $15.19
Change since 2007: 6.1%
If you want good news about South Dakota, we'll point to the 6.1% increase in real median wages since 2007. However, that still left the state with a shockingly low hourly median rate of $15.19.
When you learn South Dakota is among America's most corrupt states, that won't surprise many.
Next: One of three states with a median hourly wage below $15 per hour
3. West Virginia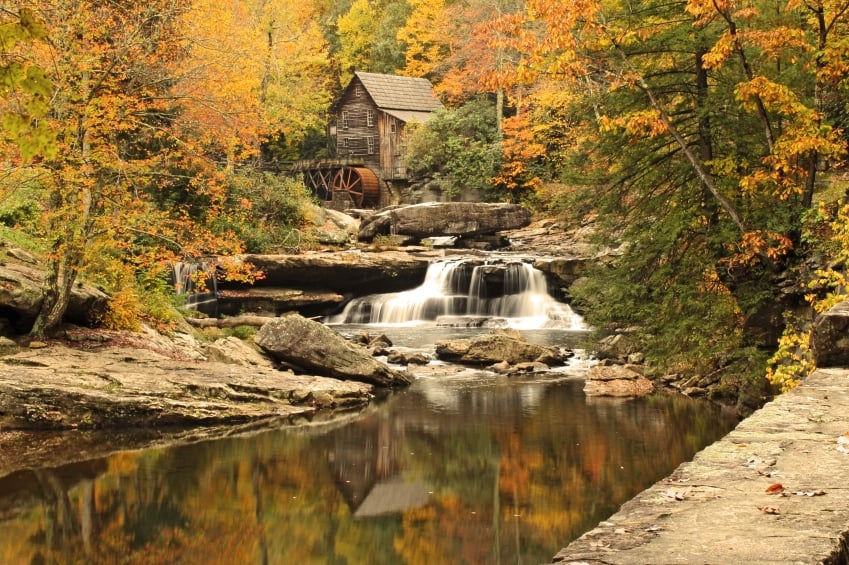 Median hourly wage: $14.79
Change since 2007: 4.5%
During the recession, West Virginia was one of the states hit the hardest in pay. By 2008, wages had fallen over 5% since 2003.
Some 10 years later, salaries fully recovered from that drop — just not enough. Median wages ($14.79 per hour) had grown just 1.3% since the '03 marks.
Next: There's nothing encouraging when median wages sit below $14.50 an hour.
2. Arkansas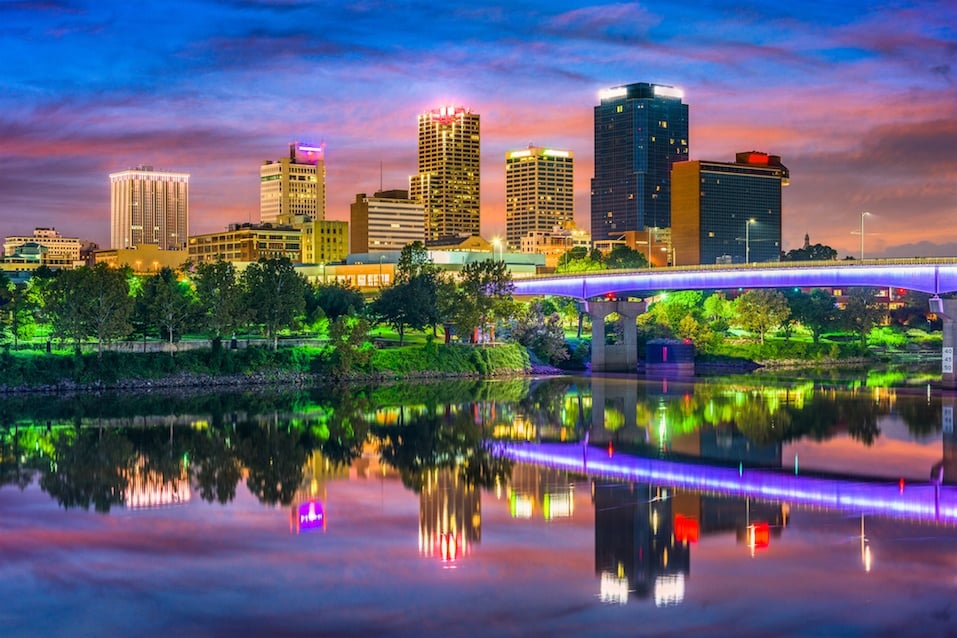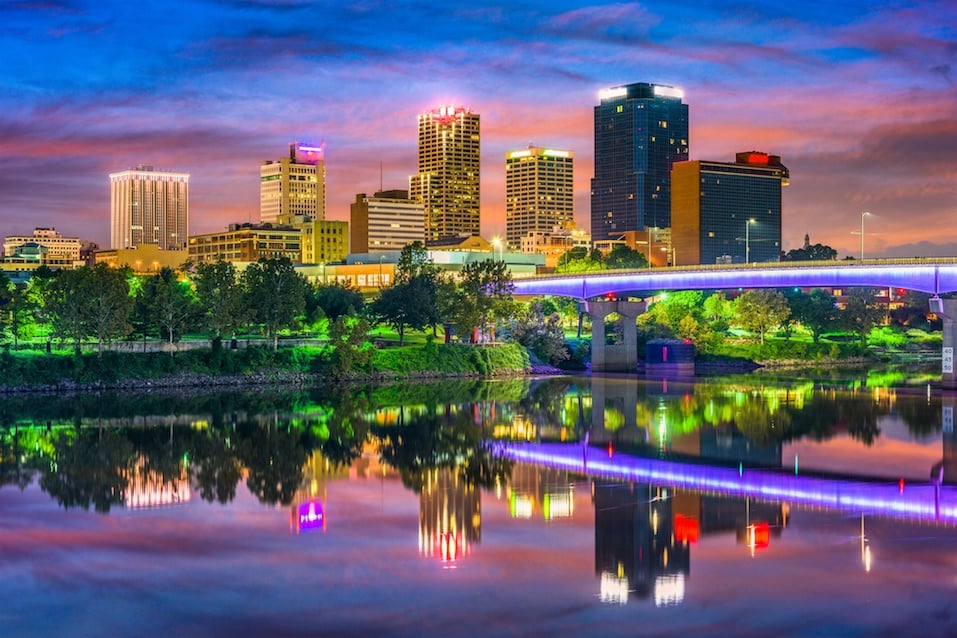 Median hourly wage: $14.48
Change since 2007: 0.5%
There's no way to sugarcoat the dead wages of Arkansas, where the median hourly rate sat at $14.48 in Governing's data. Since 2007, there was virtually no change (0.5%).
For workers earning the lowest wages, the situation actually got worse (-2.3%) since 2003. That's nearly a decade and a half of bad news for the 25th percentile in Arkansas.
Next: The rich have gotten richer in Mississippi. Everyone else lost.
1. Mississippi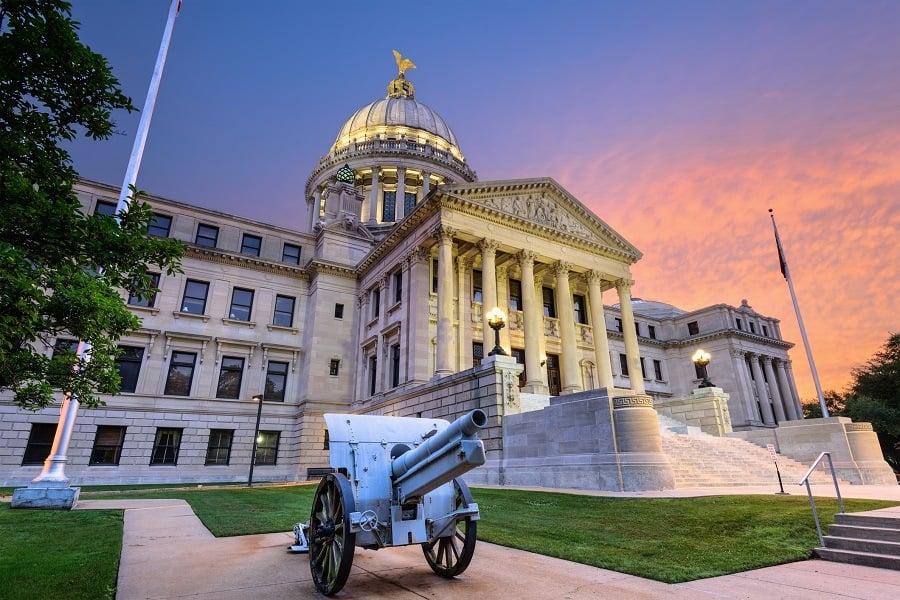 Median hourly wage: $14.22
Change since 2007: 1.3%
With a median hourly wage of $14.22, workers in Mississippi get the lowest pay of anywhere in America. It hasn't gotten better since 2007, and if you push the numbers back to 2003 it's the same story.
Only the highest earners saw real growth in wages (8.2%) over the past 15 years. Meanwhile, entry-level employees saw earnings shrink (-2.3%) over the same period. With Mississippi's minimum wage set at $7.25 in 2018, it's hard to see a way out of the situation.
Check out The Cheat Sheet on Facebook!