The States Where You Really Run a Risk From Distracted Drivers
If you ask people about the biggest risks they face on the road in 2018, distracted driving will probably rank high. Since it only takes a few seconds with your eyes off the road to cause a crash, that makes sense.
According to a new report by safe-driving app Drivemode, the risk drivers face from people messaging on their phones really varies by state. After sifting through messaging data, Drivemode published a list of places where you need to be extra-careful on the road — especially during peak-communication times.
Here are the 15 states where you run the most risk from distracted drivers.
15. Missouri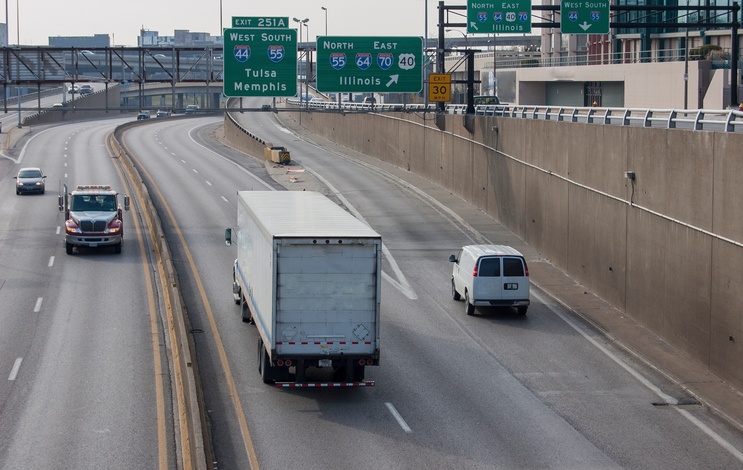 Message frequency at peak: 6.18 per hour
While Missouri drivers' 6.18 messages per hour at peak times is below the national average, it's still a high number. Data from the report showed the peak hour begins at 5 p.m. here.
According to Drivemode CEO Yo Koga, priorities in the evening lead to more messaging. "After work, a driver may need to communicate traffic delays to family, provide updates on errands or stops before coming home, [or] connect with friends," Koga said.
Next: Drivers start messaging early in Illinois.
14. Illinois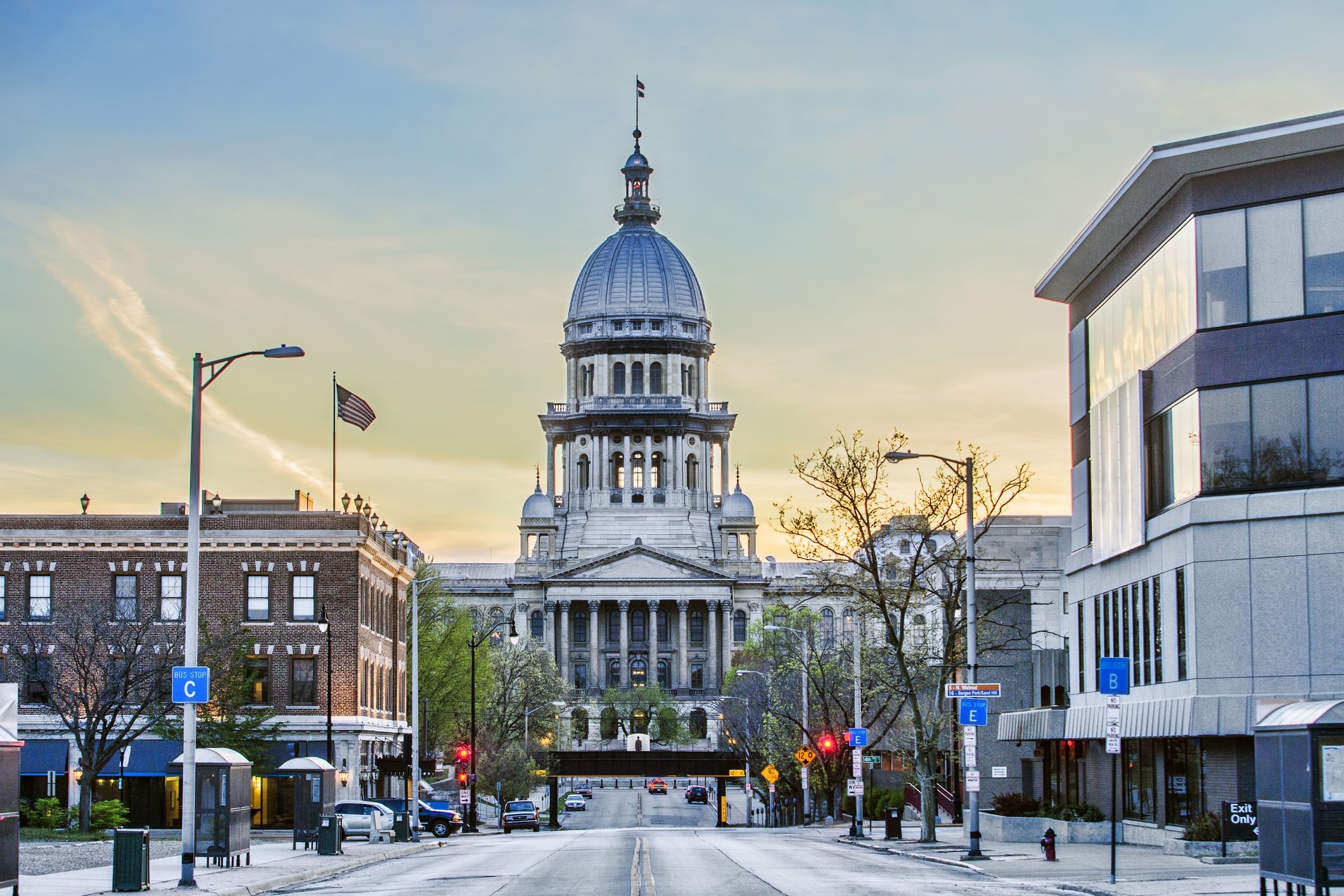 Message frequency at peak: 6.24 per hour
Drivemode data showed frequent messaging in Illinois, and drivers here hit their peak early (starting at 3 p.m.). Overall, drivers in the state were just below the national peak average (6.87 per hour), but it's certainly enough to put other drivers in danger.
As a top 20 state for traffic, Illinois drivers probably find themselves with more free time than they'd like behind the wheel.
Next: Drivers in America's auto industry capital don't shy away from in-car messaging.
13. Michigan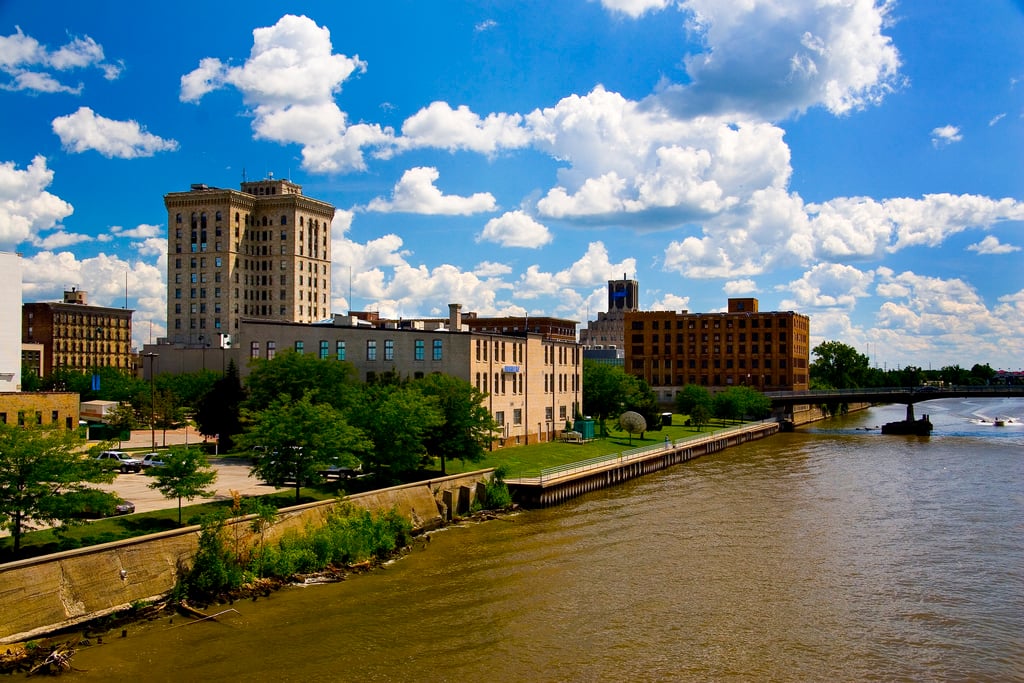 Message frequency at peak: 6.51 per hour
Right around 4 p.m., you'll see Michigan drivers reach their peak-texting hour. At 6.51 messages in 60 minutes, it's clear folks in the auto industry capital embrace new-car technology.
Given Michigan's standing as a top-10 traffic state, it's also no surprise drivers here find their minds wandering while behind the wheel. No state in the Midwest had more distracted drivers, Drivemode data showed.
Next: Jersey drivers really start messaging at quitting time.
12. New Jersey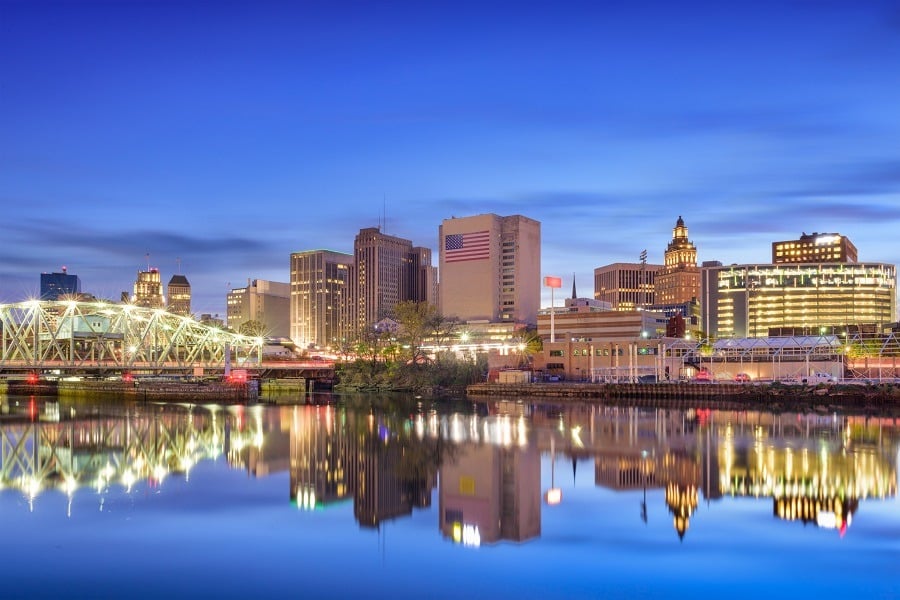 Message frequency at peak: 6.55 per hour
When the bell rings at 5 p.m. in New Jersey, drivers start texting. Even though these numbers are for Drivemode's safe-driving app, Yo Koga cautioned against assuming other drivers were using the same technology.
"[T]he data signals a trend that almost certainly extends to the population at large," Koga said. "That gives us an indication of the times of day we need to be especially mindful of ensuring everyone's safety on the road."
In Jersey, that would mean rush hour.
Next: Atlanta's famous traffic jams likely pushed Georgia into 11th place.
11. Georgia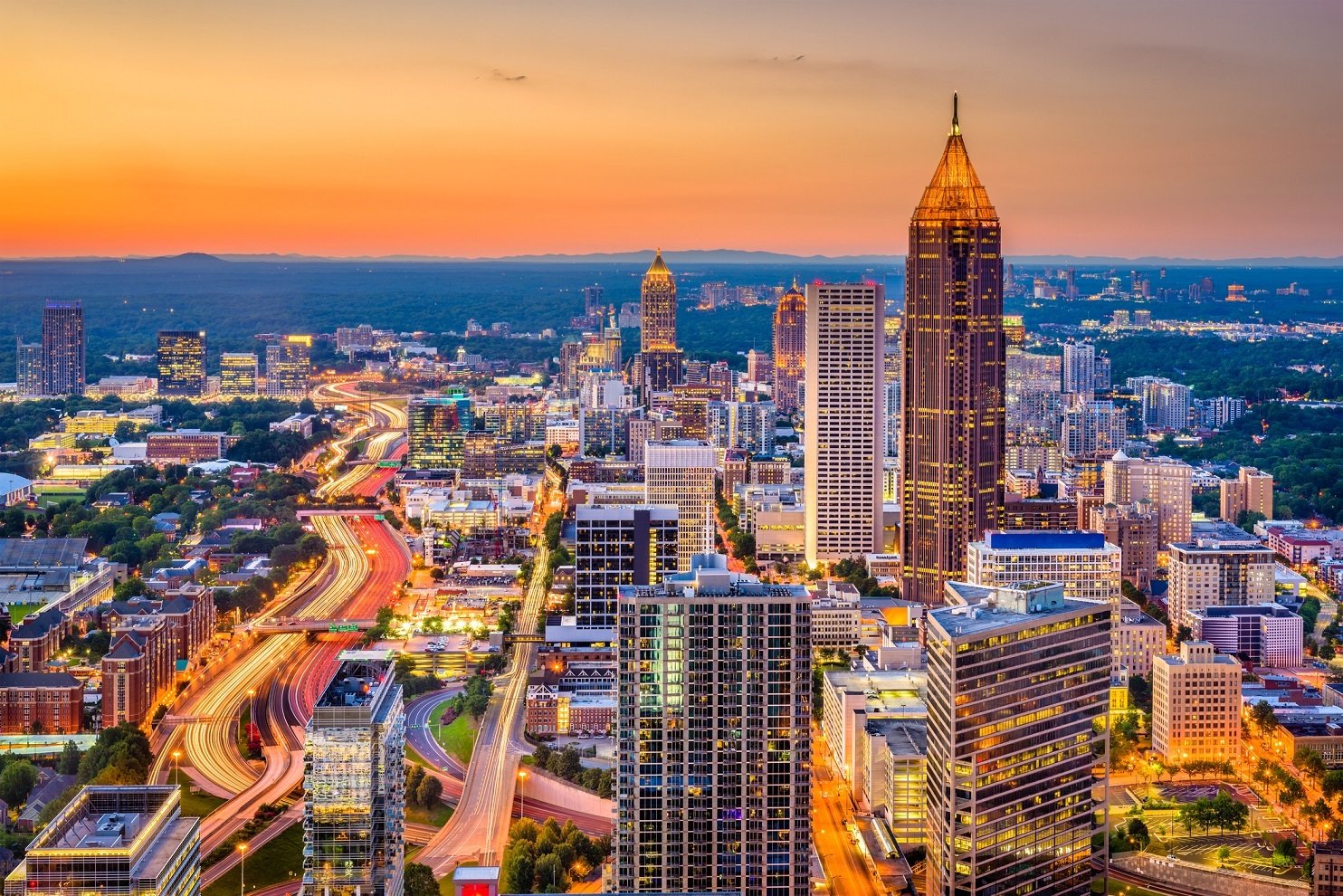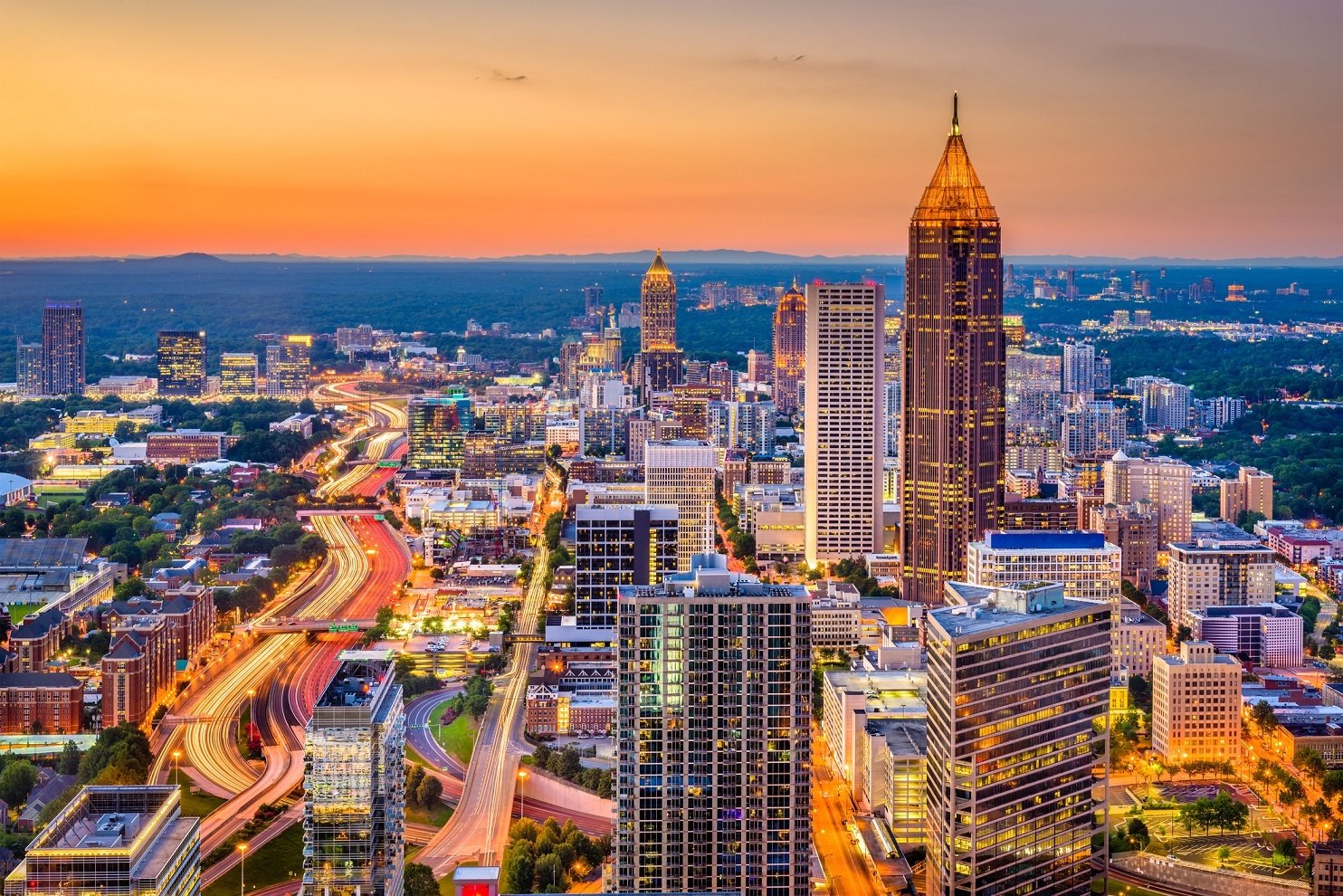 Message frequency at peak: 6.73 per hour
In the latest study revealing the world's most congested cities, Atlanta ranked 10th on the planet and fourth in the U.S. for the worst traffic. With so much extra time on their hands, it makes sense drivers here start messaging people.
Activity on messaging apps reaches a crescendo from 5-6 p.m. across Georgia, so be extra vigilant during that time.
Next: This entire state is famous for traffic jams, and there's lots of messaging going on.
10. California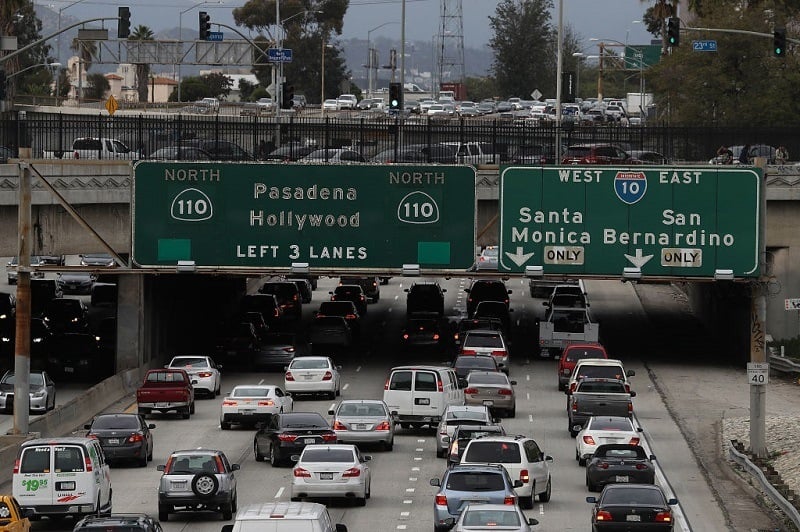 Message frequency at peak: 6.87 per hour
You can't talk about -traffic without bringing up California, and it appears drivers here cope with in-car messaging apps. Compared to some of the other top states, drivers here get started early and peak between 3 and 4 p.m.
We have a theory for why this would happen: Traffic-wise, every hour feels like rush hour in California.
Next: There's lots of messaging in Texas, the first of nine states peaking at over seven per hour.
9. Texas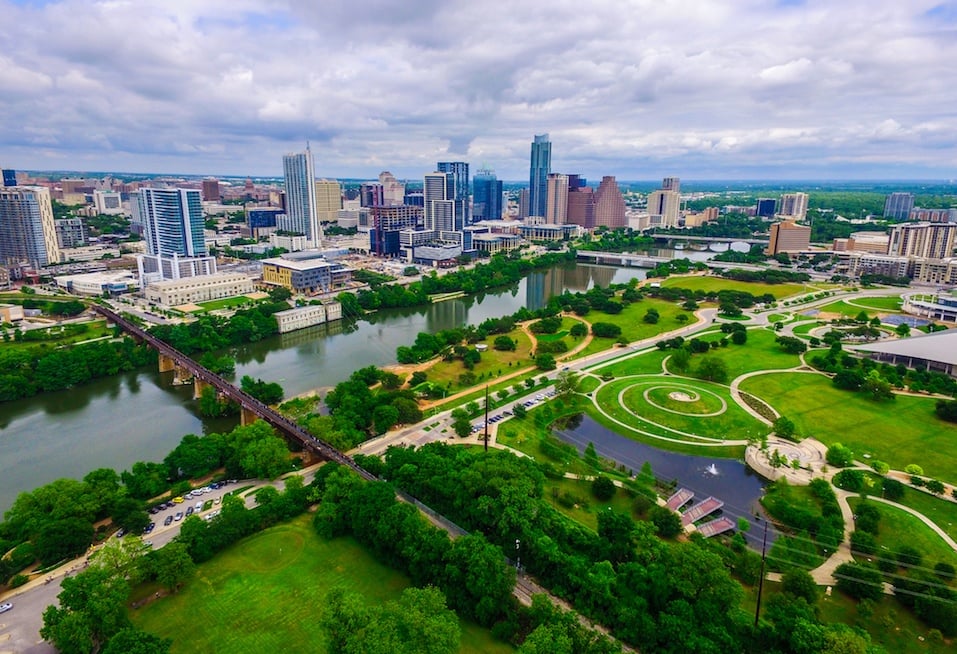 Message frequency at peak: 7.17 per hour
When drivers around you are sending out over seven messages per hour, there's a lot of distraction on the road. That's exactly what you find in Texas at peak hours (from 4 p.m. until 5).
As states go, Texas does not rank among the most congested, but that doesn't stop people from communicating a ton.
Next: Traffic in Seattle could make anyone's mind wander.
8. Washington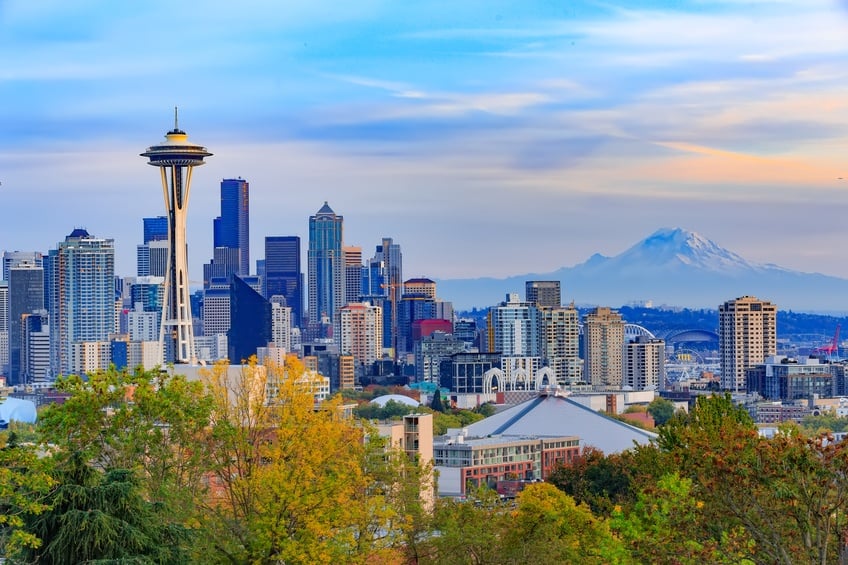 Message frequency at peak: 7.26 per hour
Visitors to Washington state often remark on the genteel driving style of people on the roads. You don't see a bunch of tailgating and otherwise aggressive activity here, especially outside of the big cities.
However, in Seattle, traffic is an ugly fact of life, and it likely drives people to text (hands-free or not). When 3 p.m. rolls around, you'll see an average of 7.26 per hour coming from every car.
Next: More distraction out West
7. Colorado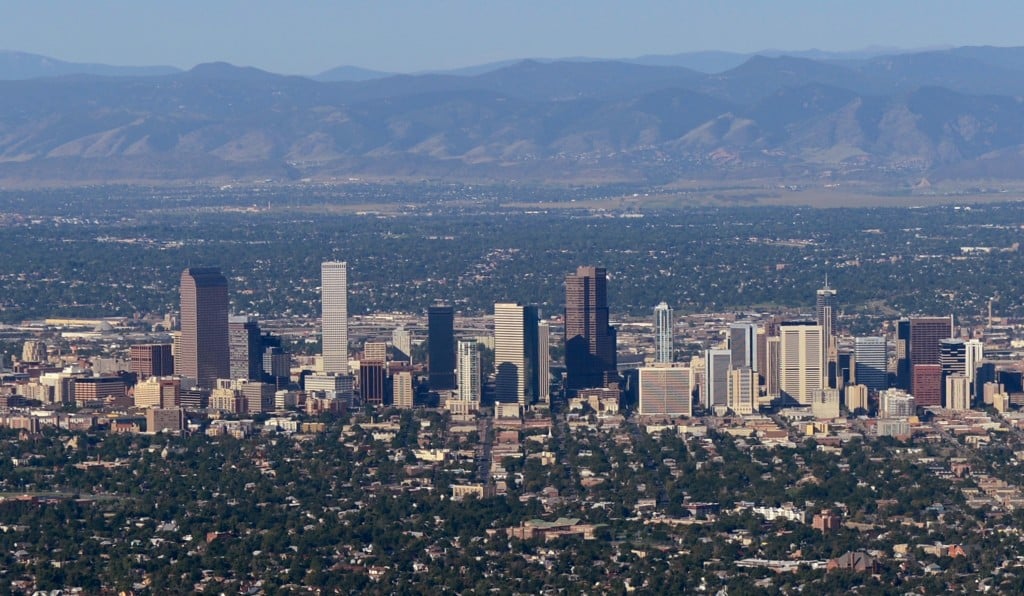 Message frequency at peak: 7.45 per hour
Denver-area traffic is becoming infamous, and we imagine all that downtime gets people communicating. Things really pick up for drivers starting at 5 p.m., when you can expect 7.45 texts from every car per hour.
In terms of general distraction levels, you'd have to say the Drivemode data has Colorado ranking high.
Next: Things are a little worse next door to Colorado.
6. Utah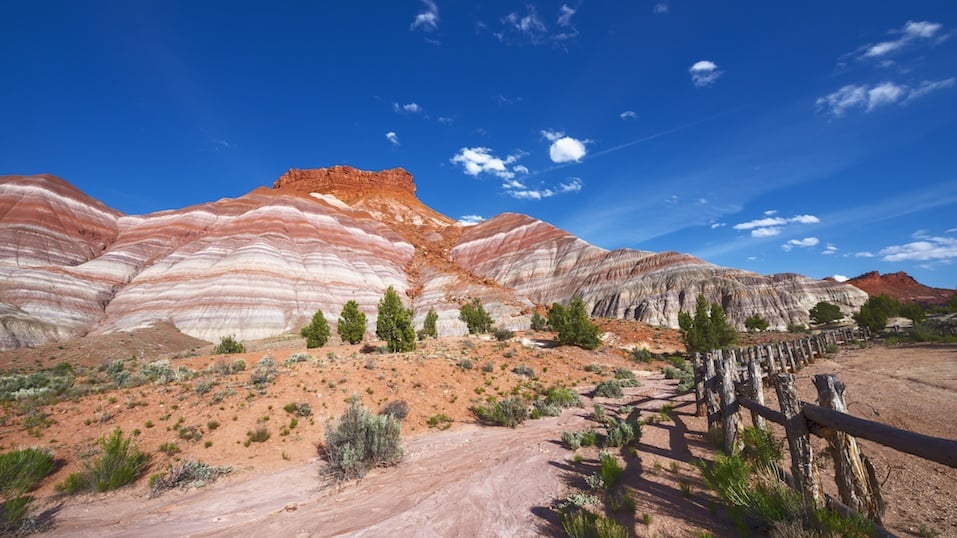 Message frequency at peak: 7.6 per hour
Drivers should really keep their wits about them in Utah — especially when 5 o'clock rolls around. That's when drivers really start messaging in haste and blow past an average of seven per hour.
Mixed in that average would have to be enough high-volume message counts to frighten anyone who drives here.
Next: Oregon wins in the Pacific Northwest.
5. Oregon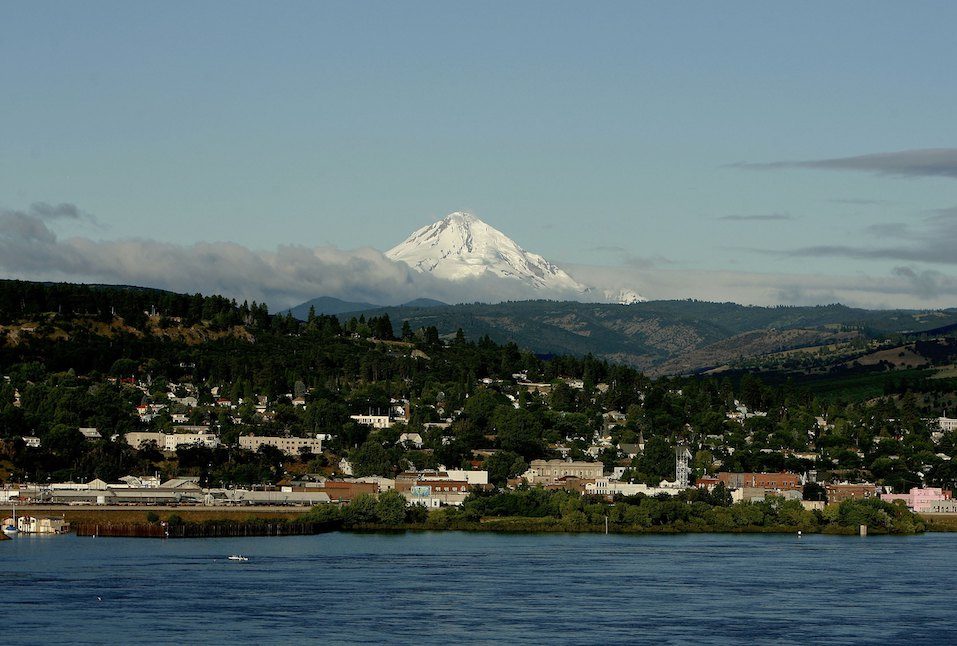 Message frequency at peak: 7.7 per hour
If you thought there was a lot of texting in Washington, wait till you see Oregon's stats. Drivemode data showed an average of 7.7 messages going out per hour in the state when the witching hour (4 p.m.) rolls around.
Again, traffic snarls have to be contributing to this situation, and drivers should keep an eye out for distraction that's likely all around you.
Next: Congestion and texting start peaking at 4 in Massachusetts.
4. Massachusetts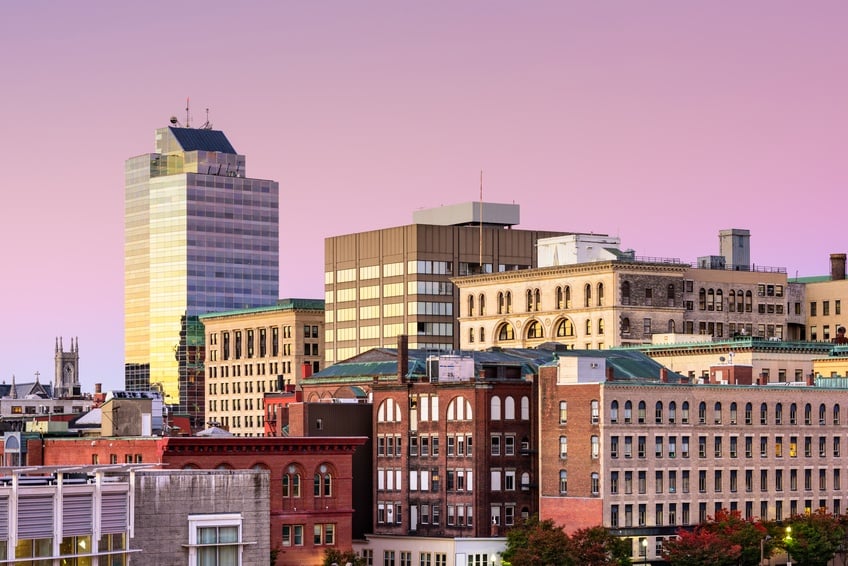 Message frequency at peak: 7.78 per hour
When WalletHub rounded up the worst states for driving, Massachusetts was close to the bottom of the barrel. Traffic and infrastructure here can hardly be worse, and the same goes for distracted drivers.
Even with a hands-free app, Massachusetts drivers' minds are probably more focused on dinner plans than turn signals, especially between 4 and 5 p.m.
Next: Down in Florida, they get in an extra text during prime-time.
3. Florida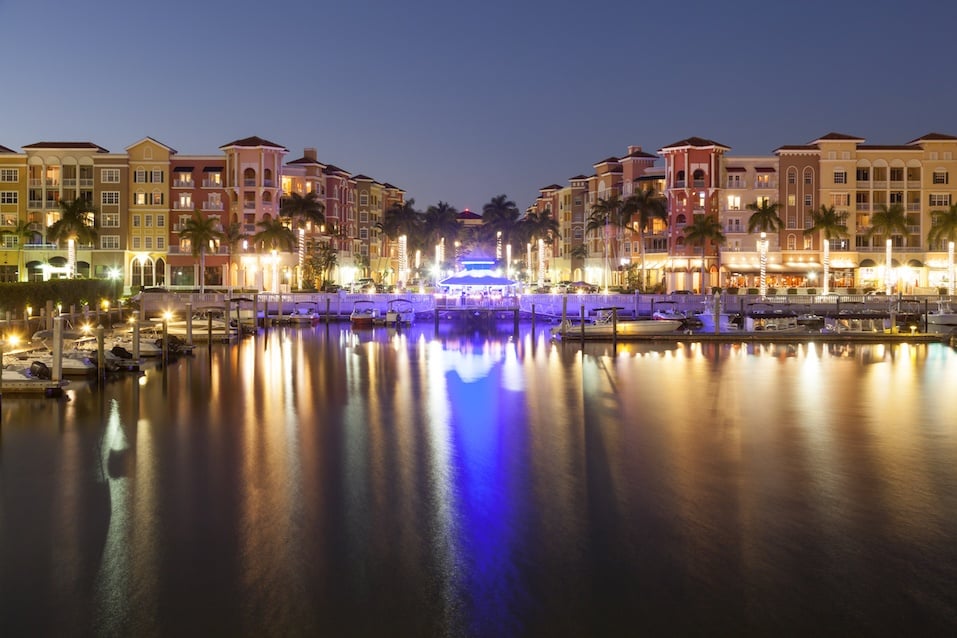 Message frequency at peak: 7.87 per hour
Compared to what many would consider a high national average (6.87 messages per hour), Florida drivers get in a full extra text (7.87) at peak hours. That means there are a lot of distracted drivers on the move in The Sunshine State.
As one of the top states for aggressive driving and fatal hit-and-run accidents, it's safe to say Florida drivers already have their hands full. Around 5 p.m., it gets even more dangerous.
Next: With fewer roads, Hawaiian drivers spend a lot of time stuck in traffic.
2. Hawaii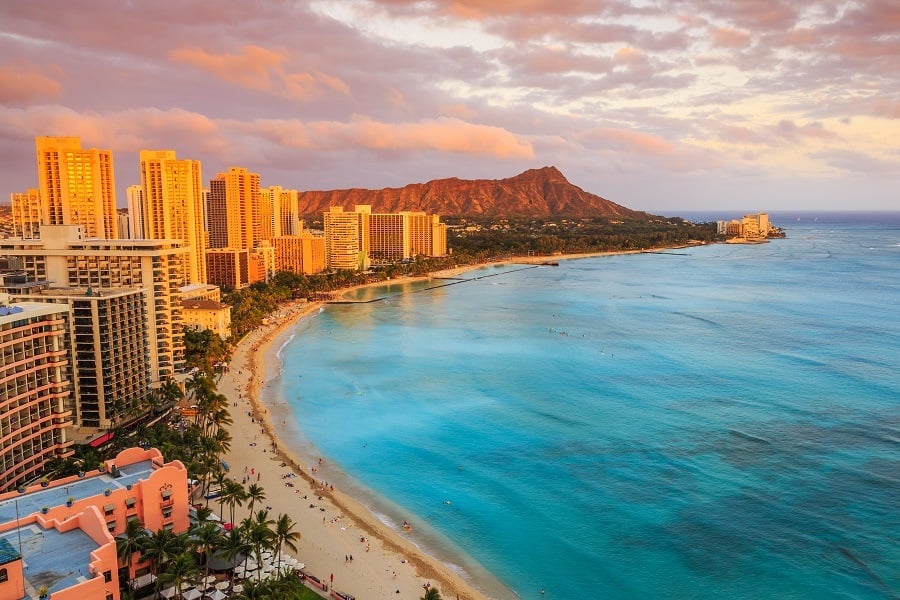 Message frequency at peak: 7.9 per hour
Honolulu drivers spend dozens of hours in traffic every year, and Hawaiians share that pain across the state. With such unpredictable natural terrain, Hawaii's just not the kind of place where you can easily build roads.
According to Drivemode data, drivers here are using that downtime to send messages, and activity peaks from 4-5 p.m. You can expect about eight messages coming out of the average car during that time, which means distractions everywhere.
Next: You can fit a lot of texts into a New York minute.
1. New York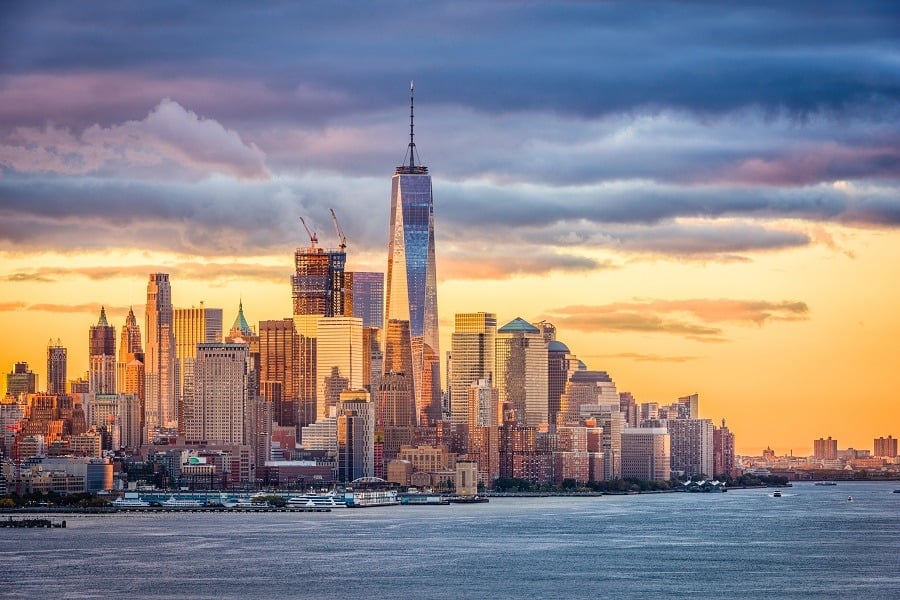 Message frequency at peak: 8.21 per hour
You can go crazy being stuck in a car in Manhattan traffic on a regular basis, and that's probably why the state is the worst in America for road rage. Meanwhile, it's also the worst place for distraction-via-messaging in a car.
Empire State drivers are sending out a frightening 8.21 messages per hour when activity peaks (starting at 5 p.m.). When you have that many New York minutes available to you sitting in your car, it leads to a lot of messaging — and, inevitably, anger about someone not ready to drive the second the road clears.
Check out The Cheat Sheet on Facebook!