The States Where Your Vote Doesn't Really Matter
If you've followed the news in recent years, you might be a little worried about the state of democracy in America. That is, you might be wondering why people say "every vote counts."
We won't even get into foreign election interference. Considering how the majority party can draw districts in each state, we don't need Russians to undermine democracy. No, we're doing it just fine ourselves.
Just look at how parties maximize their partisan advantages. Start with Pennsylvania, a state traditionally with a majority of Democratic voters. Somehow, the state got 13 out of 18 Republican representatives though the GOP won by a razor-thin margin in 2016.
Meanwhile, in Democratic-run Philadelphia, you'll hear voters complain that no checks ever come from the Republican party. Both complaints are valid; only one has anything to do with the value of a vote. Looking around the country, you will find these same issues as well as blatant attempts to discourage and even eliminate votes.
Here are 15 states where your vote hasn't mattered much in recent years.
1. Wisconsin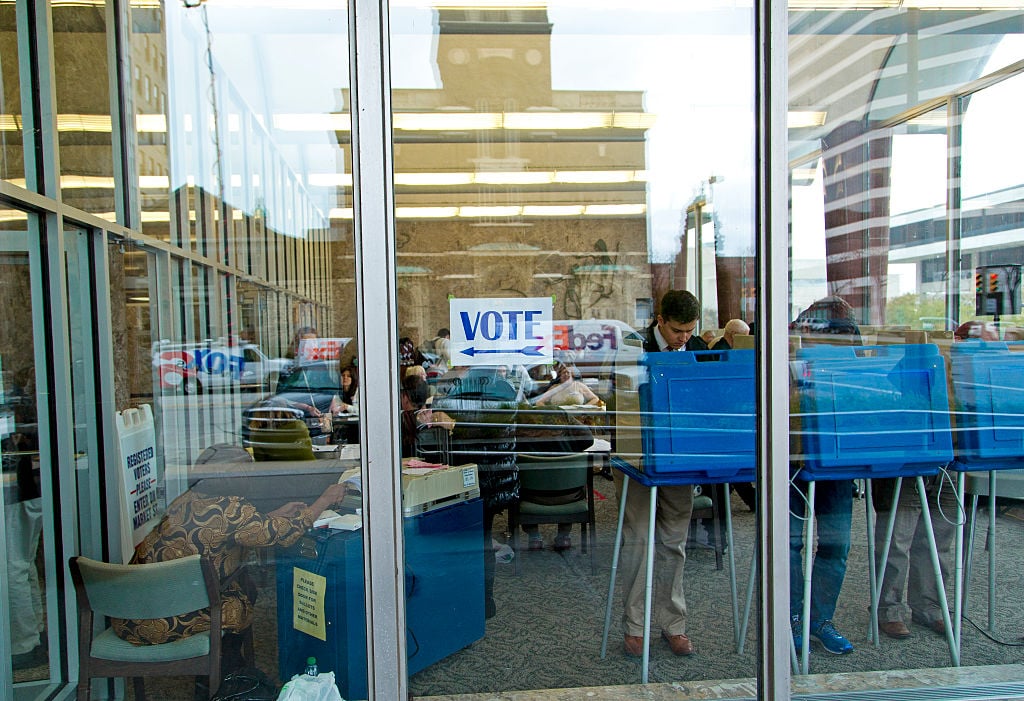 Following the GOP takeover of the state government in 2010, Republicans promptly changed the district maps. In one instance, a competitive state senate district got changed into a horseshoe shape in order to make the next election easier for the ruling party.
"The maps we pass will determine who's here 10 years from now," a GOP aide told lawmakers, Ari Berman reported in Rolling Stone. With the new map in place, only a Republican could win, barring a complete overhaul in the population within two years.
If you were unhappy with your rep, you had little chance of replacing them with someone from another party. That's not how democracy works, and it's why Wisconsin's gerrymandering case got picked for the U.S. Supreme Court in 2018.
Next: The right to vote in Ohio doesn't include the right to not vote.
2. Ohio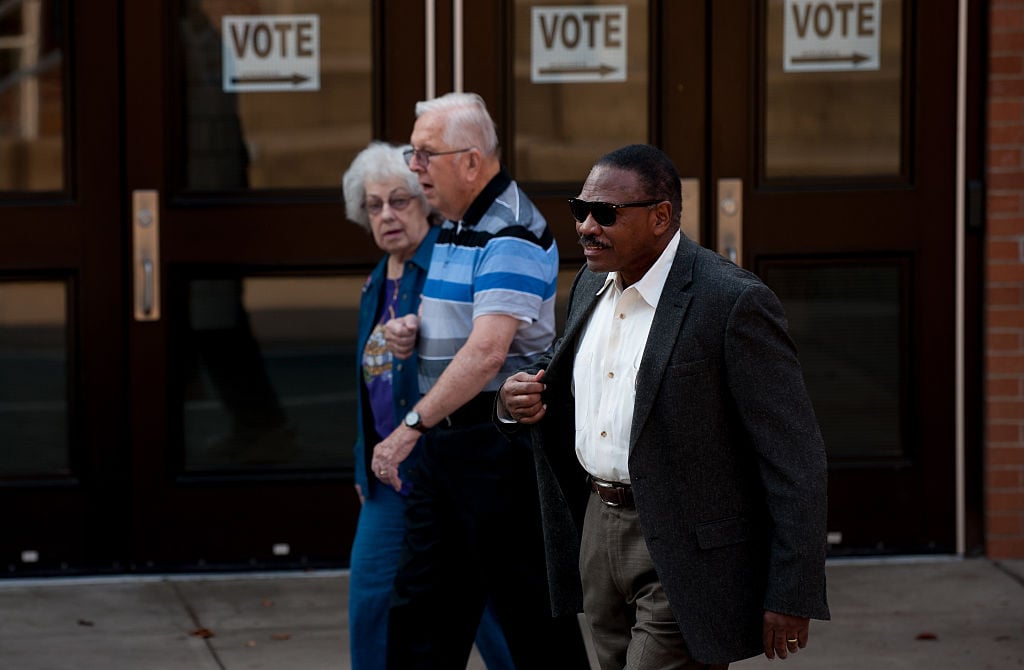 The problem in Ohio hasn't so much been your vote counting as being able to vote. In 2016, a federal appeals court ruled the state ran afoul of the National Voter Registration Act by removing people from the voting rolls.
If you hadn't voted in the previous election (mid-term or national), Ohio sent a letter asking for confirmation from voters. When they didn't receive a reply, they eliminate the voter's registration.
In America, the right to vote includes the right to not vote, too. If everyone who missed an election lost that right, we'd have even worse turnout than we do. The Supreme Court was weighing a decision on this issue in 2018 as well.
Next: Experts called North Carolina's congressional map the worst in America.
3. North Carolina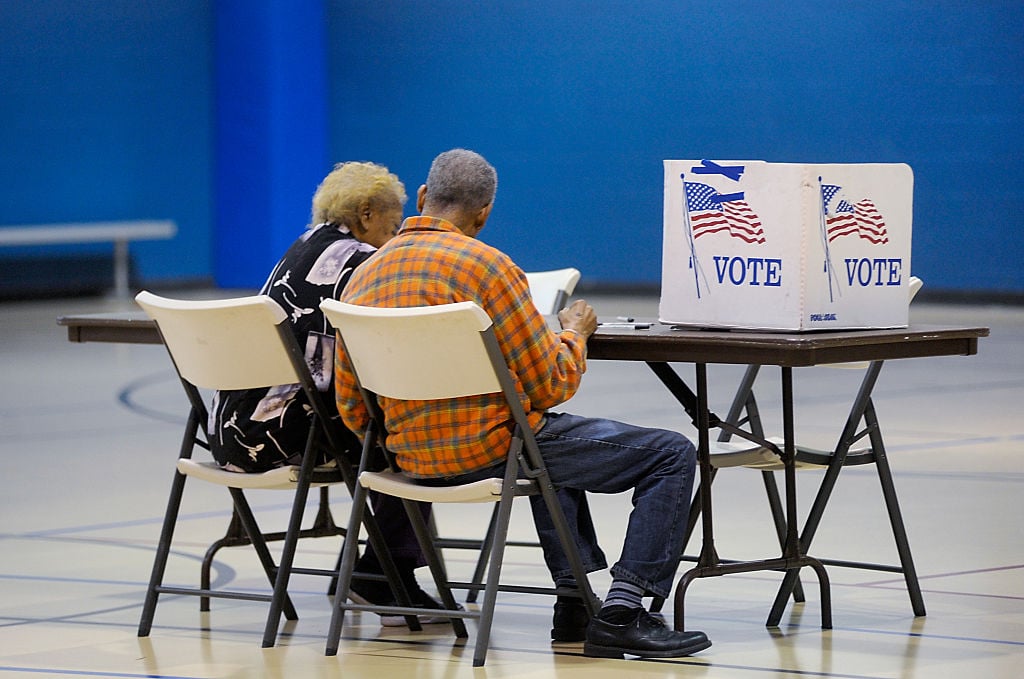 Election experts called North Carolina's maps "the most brazen and egregious" attempt at making votes irrelevant, and the man who drew them agreed. "I think electing Republicans is better than electing Democrats," he said when explaining his map. "We used (redistricting) criteria to gain (political) advantage."
Judges in the state struck down the map in early 2018, declaring it unconstitutional. The maps here were so bad Republicans won 10 out of 13 seats with just 53% of the vote. Even after the ruling, several rigged districts will remain for the 2018 midterm elections.
Next: Pennsylvania could also win the title of "worst state for voters in America."
4. Pennsylvania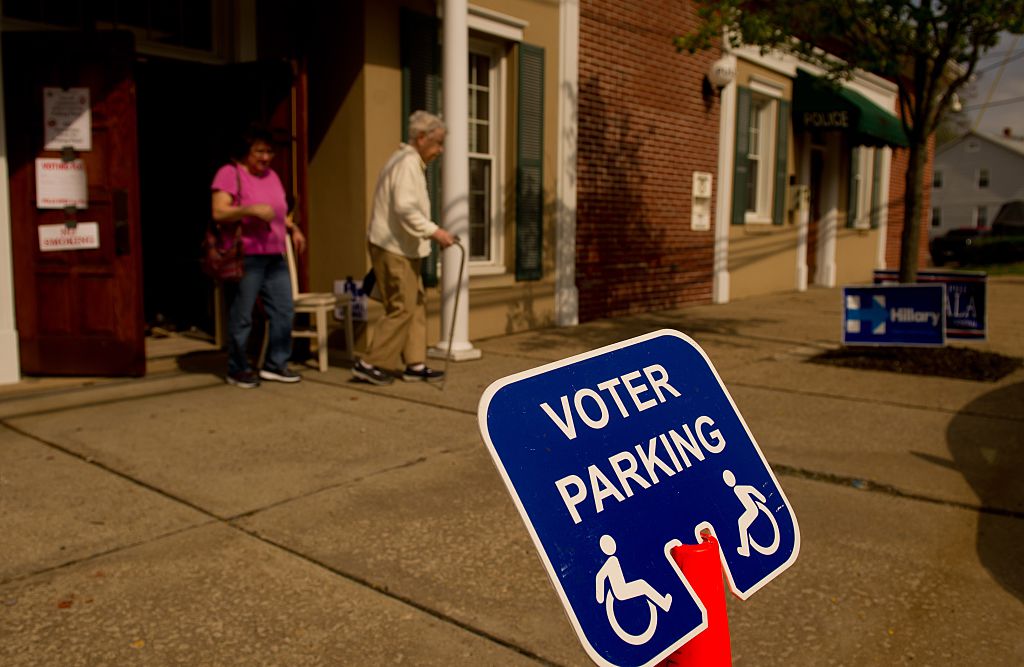 As happened in North Carolina, judges on the Pennsylvania Supreme Court struck down the map drawn by legislators. This message was clear: The map was illegally drawn and the enemy of "free and equal elections."
Keystone State voters must have had a distinct impression they had an electoral college within the state, for an evenly split vote has not given Democrats representation over the past decade. This case will head to the Supreme Court, where the conservative-packed judiciary will make a final ruling.
Partisan bias won't be effective there. If courts rule gerrymandering districts is fine, Democratic majorities could do the same thing once the party regains power (most likely, in November 2018).
Next: Another swing state had questionable voting procedures in place for the 2016 election.
5. Michigan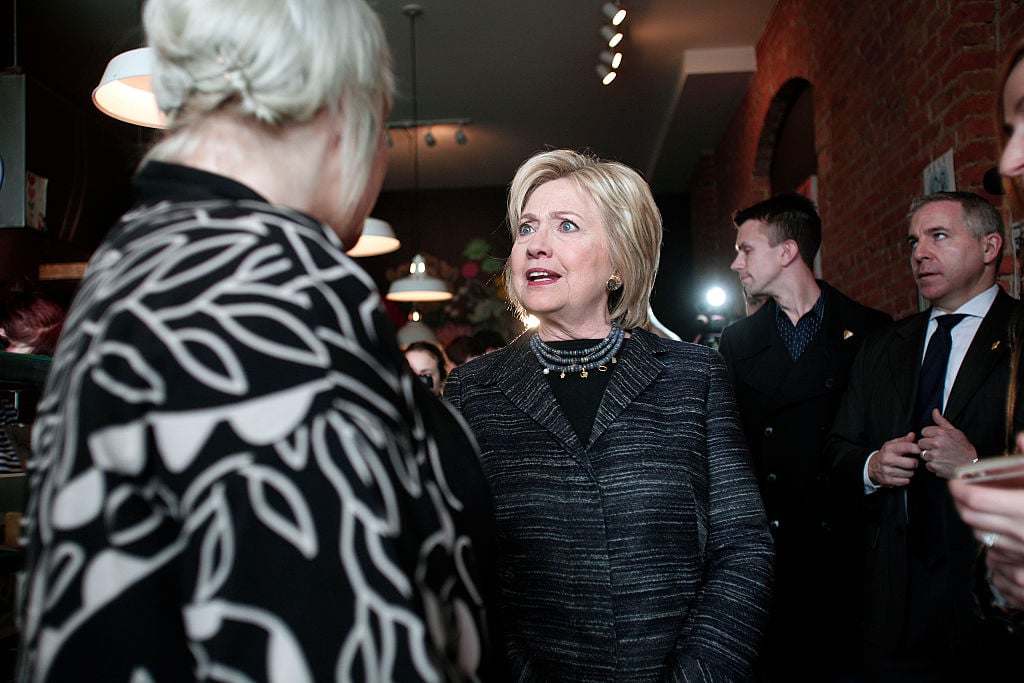 You probably noticed how nearly every state here has been a competitive "purple" or "swing" state. Political parties (in this case, mainly the GOP) have every reason to tilt the election in their favor in these places. "If you can't beat 'em, exclude 'em" would be the motto at work.
In Michigan, claims of lost and uncounted votes numbered in the thousands, which is quite significant in a state Donald Trump won by just 10,700 votes in 2016.
Reports of rejected provisional ballots  — those done without photo ID — show a sky-high rate of lost votes. According to an Election Law Journal study, 10% of these provisional ballots were rejected in the '16 elections. That's much more than a rounding error.
Next: Blue New York should actually be much bluer.
6. New York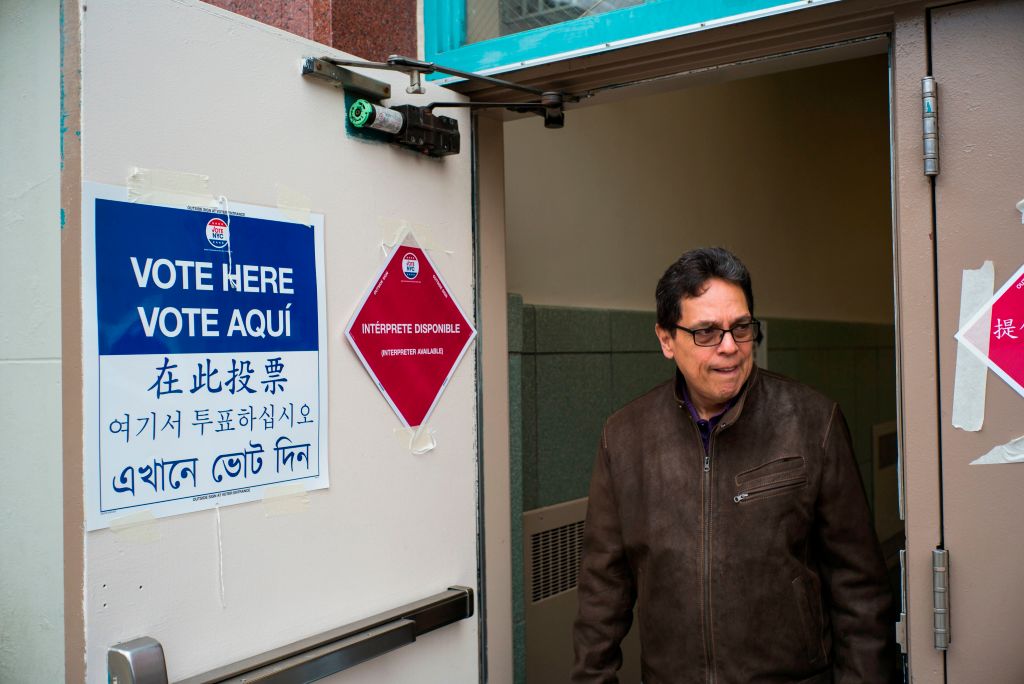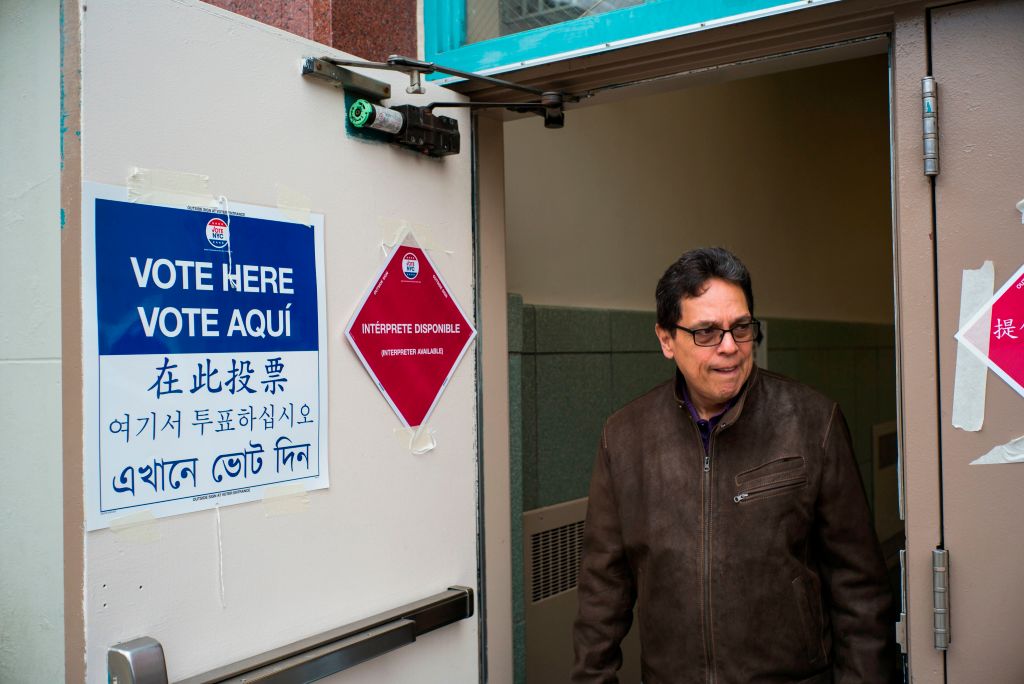 Most people consider New York among the most reliably blue states in the Union, and it has been in national elections. However, district by district, you'll see one of the country's biggest Republican advantages in play.
According to a data analysis by Azavea, the map favored GOP candidates in 2016 with an "efficiency gap" of 6%. That calculates to two extra seats for New York Republicans in Congress.
Meanwhile, on the state level, a conservative group of Democrats known as the Independent Democratic Conference (IDC) actually limits the power of its own party. New York City metro-area voters may dominate the state in population and income, but their votes don't get them equivalent representation on state or national levels.
Next: Republican voters have a hard time getting equal representation here.
7. New Hampshire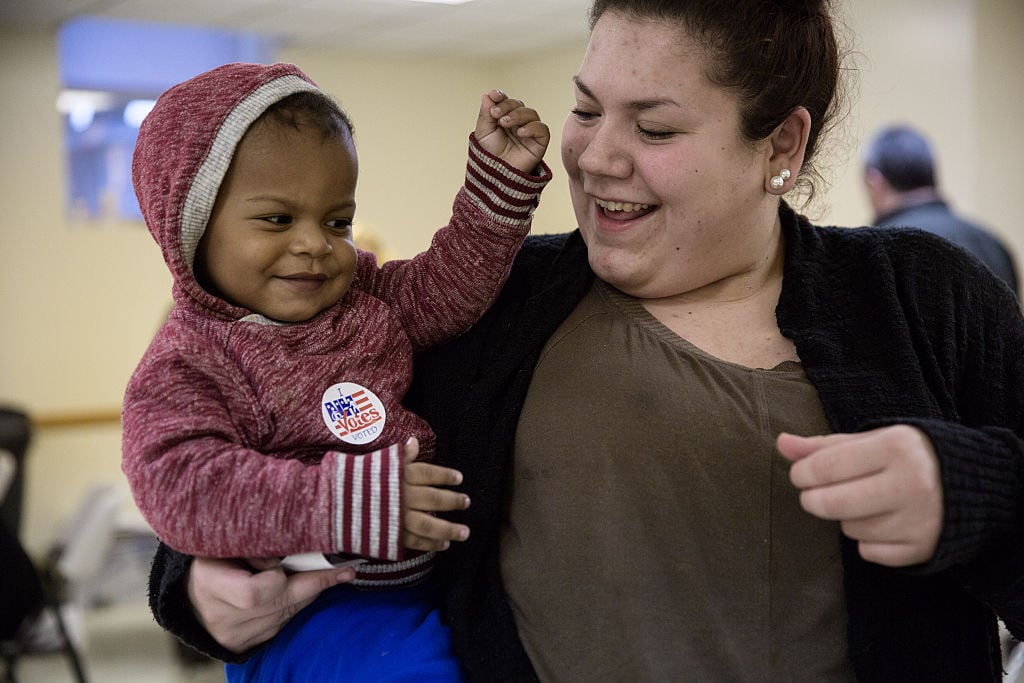 Because it's not a large state, you don't hear much about New Hampshire's gerrymander, but it's one of the worst in the country. Azavea data shows a 47% efficiency gap for Democrats here — easily the largest advantage in America.
In 2016, New Hampshire showed a nearly even split between Democrat (52%) and Republican (48%) votes, but the two seats in Congress both went blue. With fair districting, this state might have its two seats split along party lines.
Next: This giant state ranks among the worst for equal representation.
8. Texas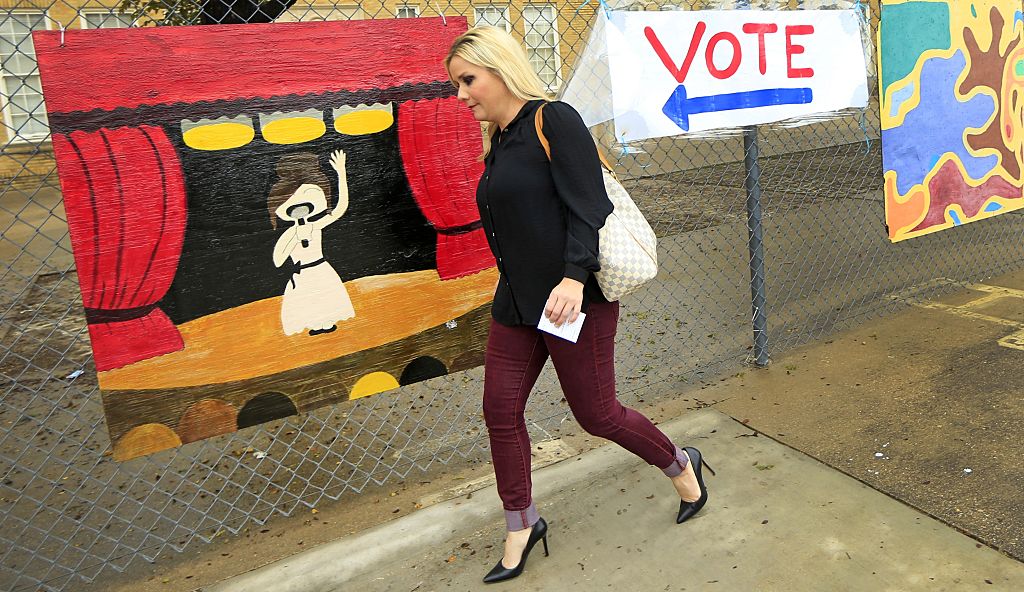 As Texas has been turning blue for several election cycles, the 39% of Democratic voters only holds about 30% (11) of the state's 36 House seats. The difference comes down to the state's built-in advantage for Republicans.
According to Azavea, Texas's gerrymander gave the GOP two extra seats in the state. As the remarkably unpopular Ted Cruz looks to defend his Senate seat in November 2018, the rigged House map won't be able to help him.
Next: This blue state shuts out nearly a quarter of Republican votes.
9. Nevada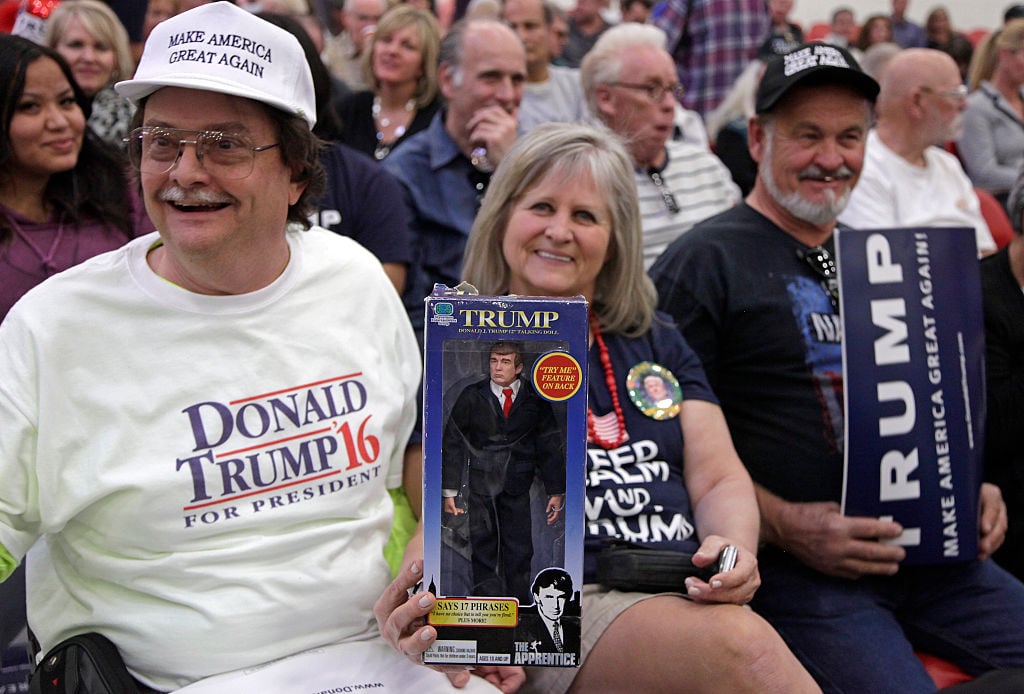 In terms of simple math, no state had an easier-to-understand gerrymander than Nevada. The 2016 showed an even, 50-50 split between Republican and Democrat voters while the GOP only won one of the four seats.
Data from Azavea noted the Democratic Party's advantage as 24%. So one half plus one quarter gives you three quarters, and that's exactly what Dems won: three of the four seats.
Next: Nevada's neighbor also showed a clear advantage, but in this case Republicans had the edge.
10. Utah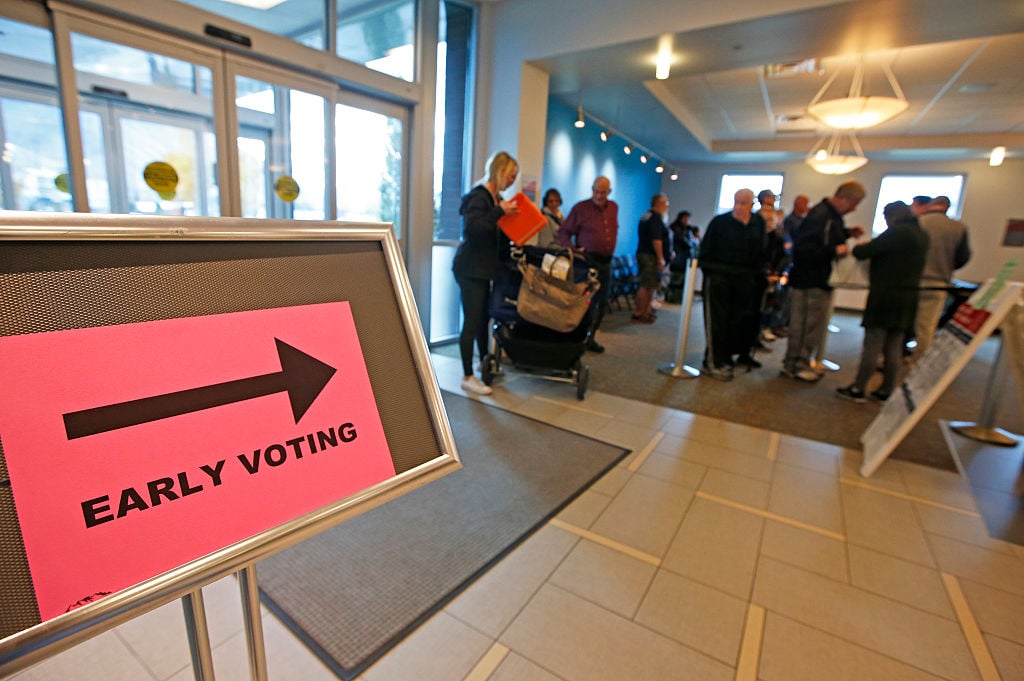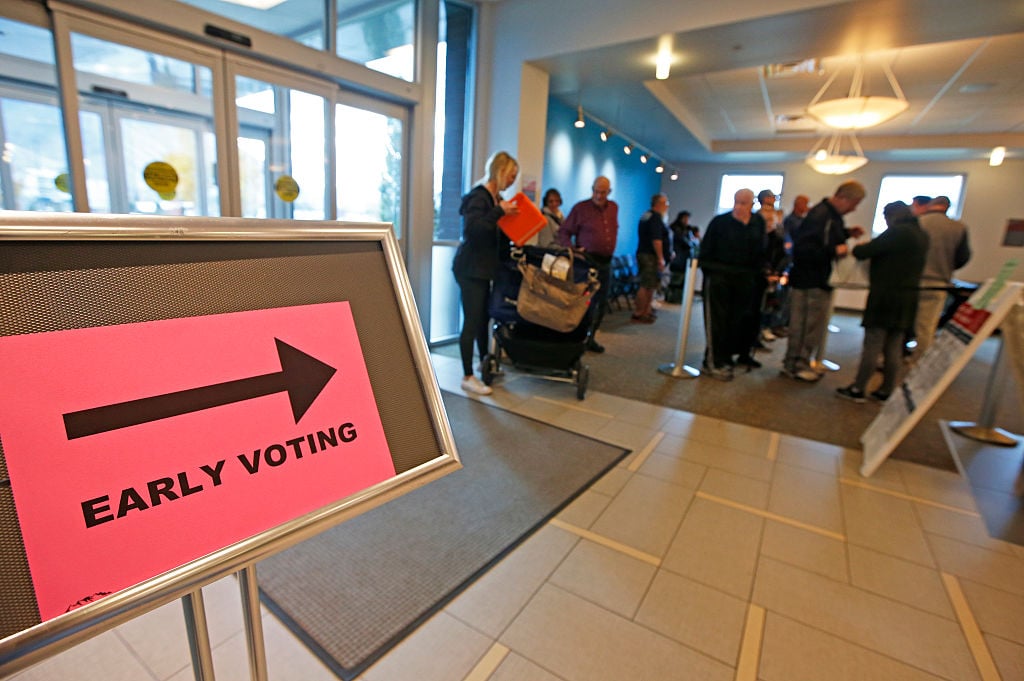 Like Nevada, Utah has four seats in the House, but in this case all four belong to Republicans. That's unusual for a state where 33% voted for Democratic candidates in 2016.
Data compiled by Azavea showed a 17% efficiency gap that benefited Republicans in play. That edge cost Democrats one seat from Utah.
Next: This state's electoral politics have been a mess for years. Its map is no different.
11. Kansas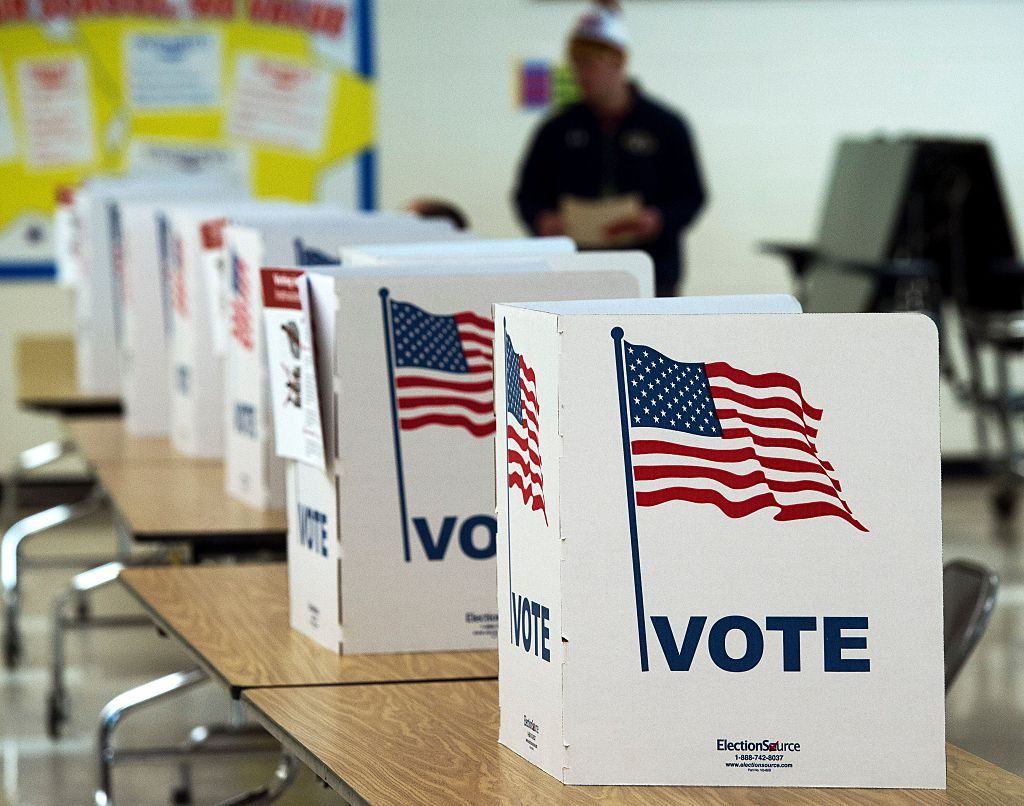 When Trump wanted to study a voter fraud problem that didn't exist, he turned to Kansas Secretary of State Kris Kobach to lead his commission. (That commission disbanded after an unproductive few months.)
However, it was no accident the president turned to a player in one of America's most corrupt states. After all, it was among the states with the highest number of discarded votes in 2016 despite being 33rd in population.
According to an AP analysis, Kansas threw away votes at a three-times-to-one rate in the '16 elections. If that's not enough, the state also has an unfair district map that gave Republicans a 20% edge and one extra House seat.
Next: America's largest state is about to become one of its bluest.
12. California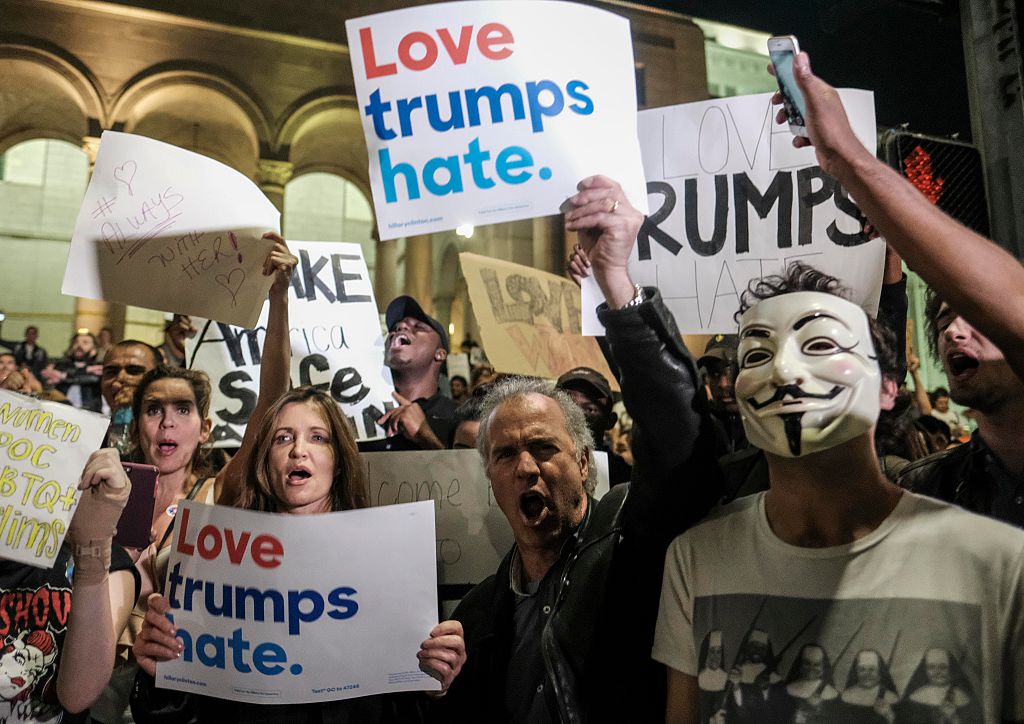 As far as redistricting and gerrymandering go, no one takes issue with California's map. However, if you're a Republican voter and choose to swallow the tax increase coming to many in the state, your vote won't go far in the future.
At the start of 2018, California had 39 Democrats and 14 Republicans representing the state in Congress. Many have predicted a full sweep of GOP seats (including the one held by Devin Nunes) in November, which would leave America's largest state and economic power pure blue.
Two prominent Republicans already retired to protect themselves against such a fate.
Next: This state does gerrymandering the old-fashioned way.
13. West Virginia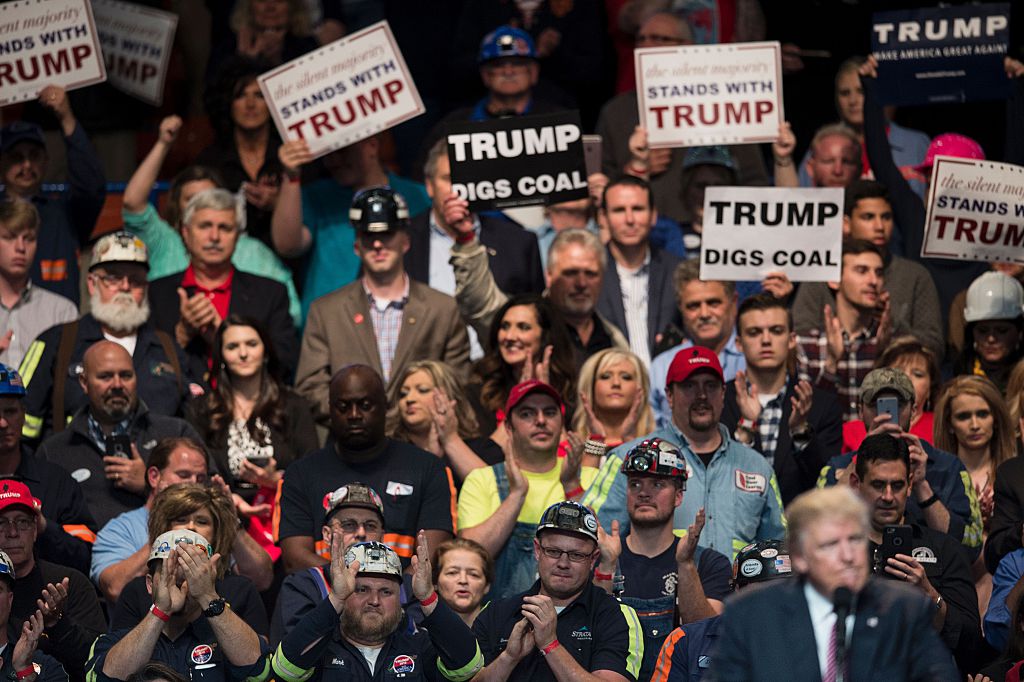 While California is about to become bluer than ever, democracy (i.e., a majority of votes) is the reason behind it. West Virginia, which ranks 12th with a 17.1% efficiency gap tilted toward Republicans, can't say the same thing.
In effect, the district map gives state Republicans an extra seat, meaning a clean sweep of the available three. You can't blame the 34% Democrat voters for feeling their ballot didn't matter in 2016.
Next: This blue state squeezed out all GOP representation.
14. Connecticut
With 36% of the population voting Republican, you would think the GOP could manage to squeeze one House seat out of the five available. However, the gerrymandered map includes a 23% efficiency gap benefiting Democrats.
As a result, all five of the seats feature Democrats with just 64% of the vote. It's one of the states that feels like it has an electoral college.
Finally: Where 40% of the vote only gets you 16% of the representation
15. South Carolina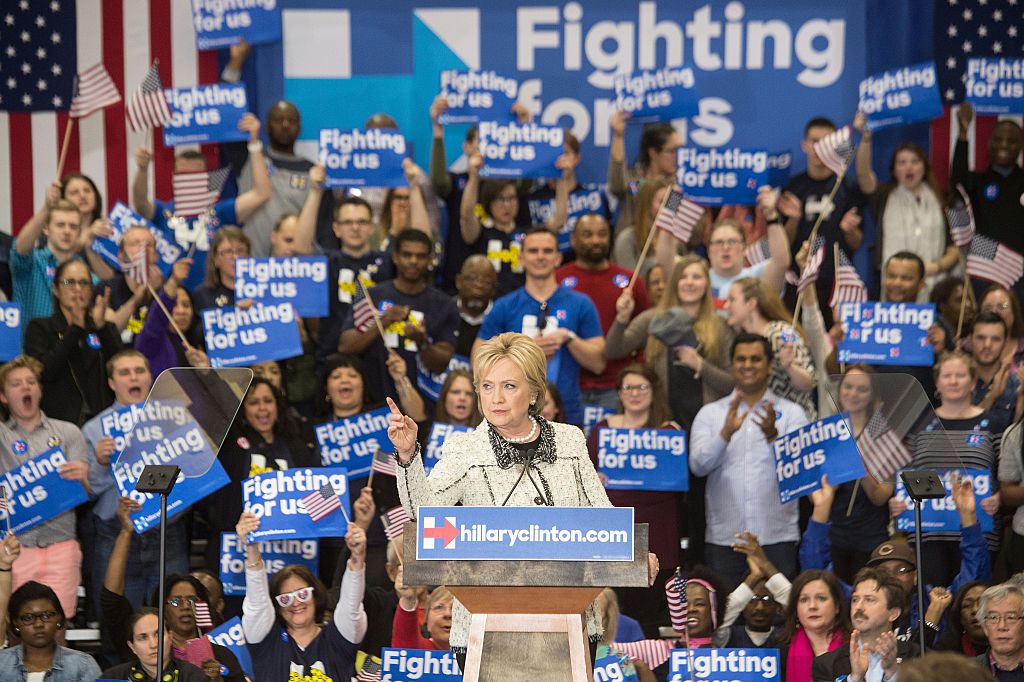 Finally, the great state of South Carolina checks in with another case of gerrymandered districts. Despite having 40% vote for Democrats in 2016, only one House seat went to a Dem candidate.
Five of the six (approximately 80%) seats are held by GOP members, who in total received 60% of the votes. If you're a Democrat, you might think your vote is basically worthless here.
Check out The Cheat Sheet on Facebook!