The Sweet Things Prince Charles and Other Royals Have Done to Welcome Meghan to the Royal Family
The British Royal family has rolled out the welcome mat to make Meghan Markle feel like part of the family. Now that Meghan is officially part of the family, and is a duchess, we're taking a look back on all the sweet gestures members of the royal family have done to include Meghan in their family. Plus, Kate Middleton's been helping her months — see how, here.
Tea with Queen Elizabeth II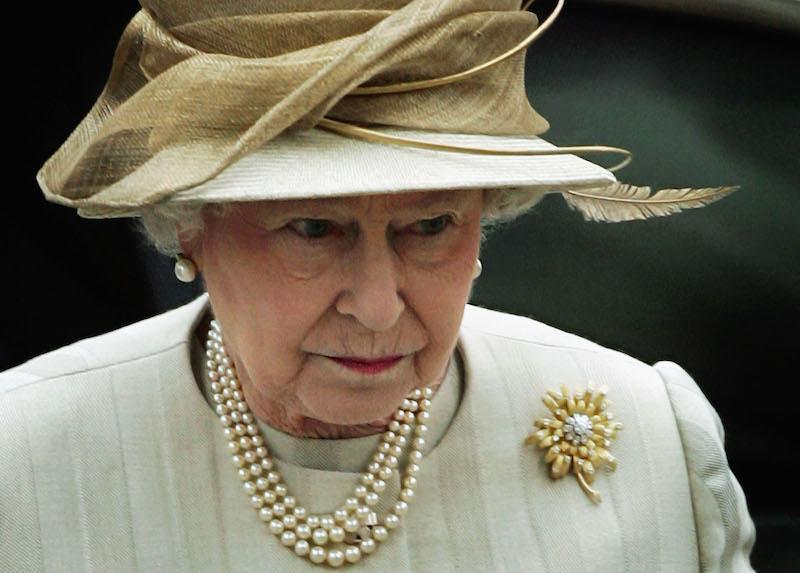 The day before her wedding, Doria Ragland had tea with the queen, according to CNN. Meeting future family members is nerve-racking enough but having to meet the queen of England is awe-inducing. In addition to having tea with the queen, Ragland had tea with Prince Charles and Duchess Camilla.
Hint: Prince Charles is throwing the newlyweds a party.
Prince Charles hosted after-party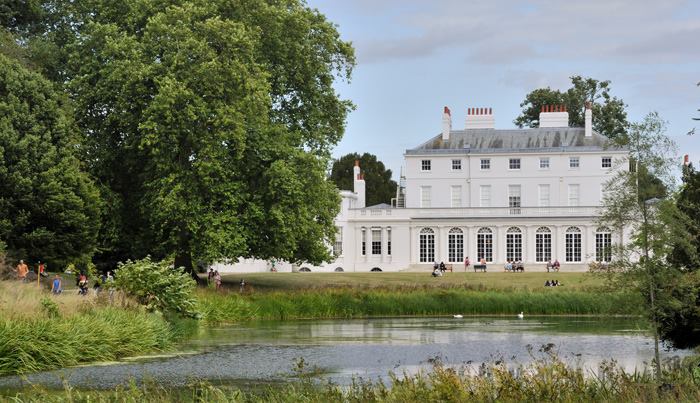 After the formal reception hosted by Queen Elizabeth II, Prince Charles hosted an after-party for the newlyweds at Frogmore House. The festival-themed party, complete with steel drums and Prince Harry's ushers serving drinks, was a more relaxed affair, according to the Mirror.
Hint: Prince Philip showed up and dazzled. 
Prince Philip attended the wedding after surgery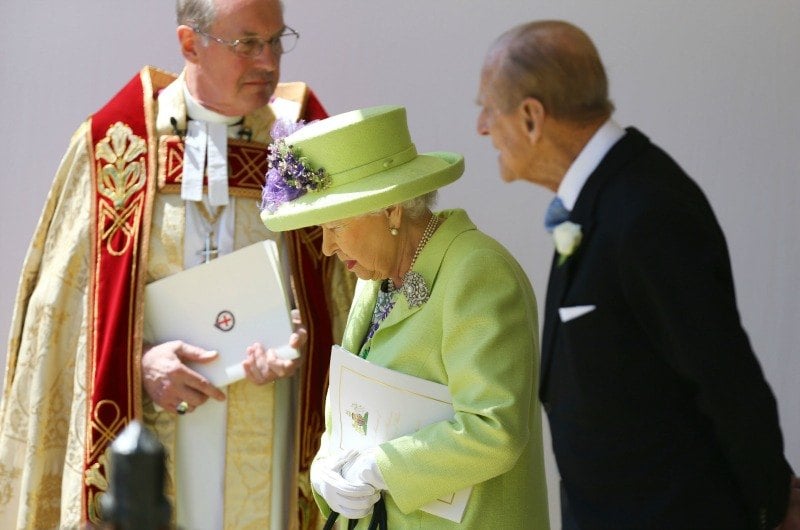 After undergoing  hip replacement surgery in April 2018, Prince Philip showed up to his Prince Harry's wedding at Queen Elizabeth II's side — err, a few paces behind her, per protocol — ready to witness this momentous occasion in his grandson's life. The remarkable part is that Prince Philip walked up the chapel's steps without any help. A big outing for anyone, but even more so for a man recovering from major surgery, makes this gesture that much more meaningful.
Hint: Queen Elizabeth II did the same thing for Kate Middleton's wedding to Prince William.
Queen Elizabeth II gifted Meghan gold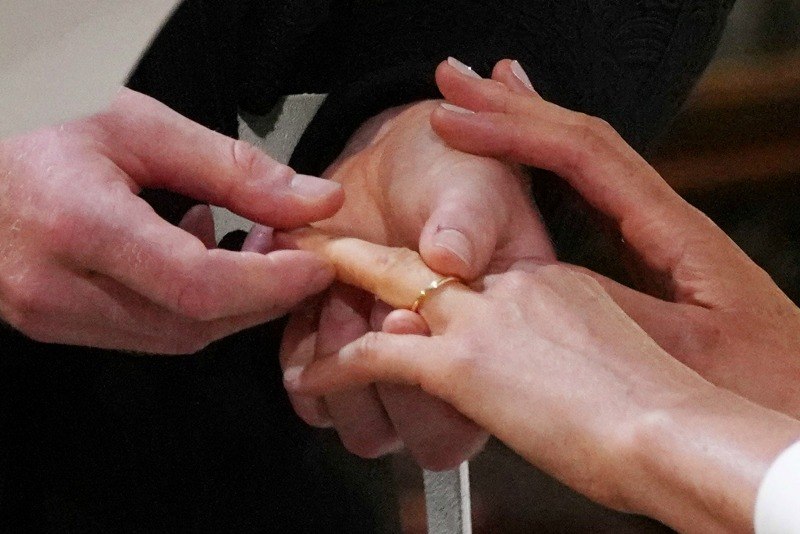 Queen Elizabeth II gave Meghan Welsh gold from the family's stash to make her wedding band, according to People. The queen did the same for Kate Middleton, according to OK!. This has been a royal tradition since 1923, according to BBC. The queen, Prince Charles, the late Princess Diana, and the late Princess Margaret, also received Welsh gold to create their wedding bands.
Hint: Meghan's 'something borrowed' is jaw dropping.
Queen Elizabeth II loaned jewelry to Meghan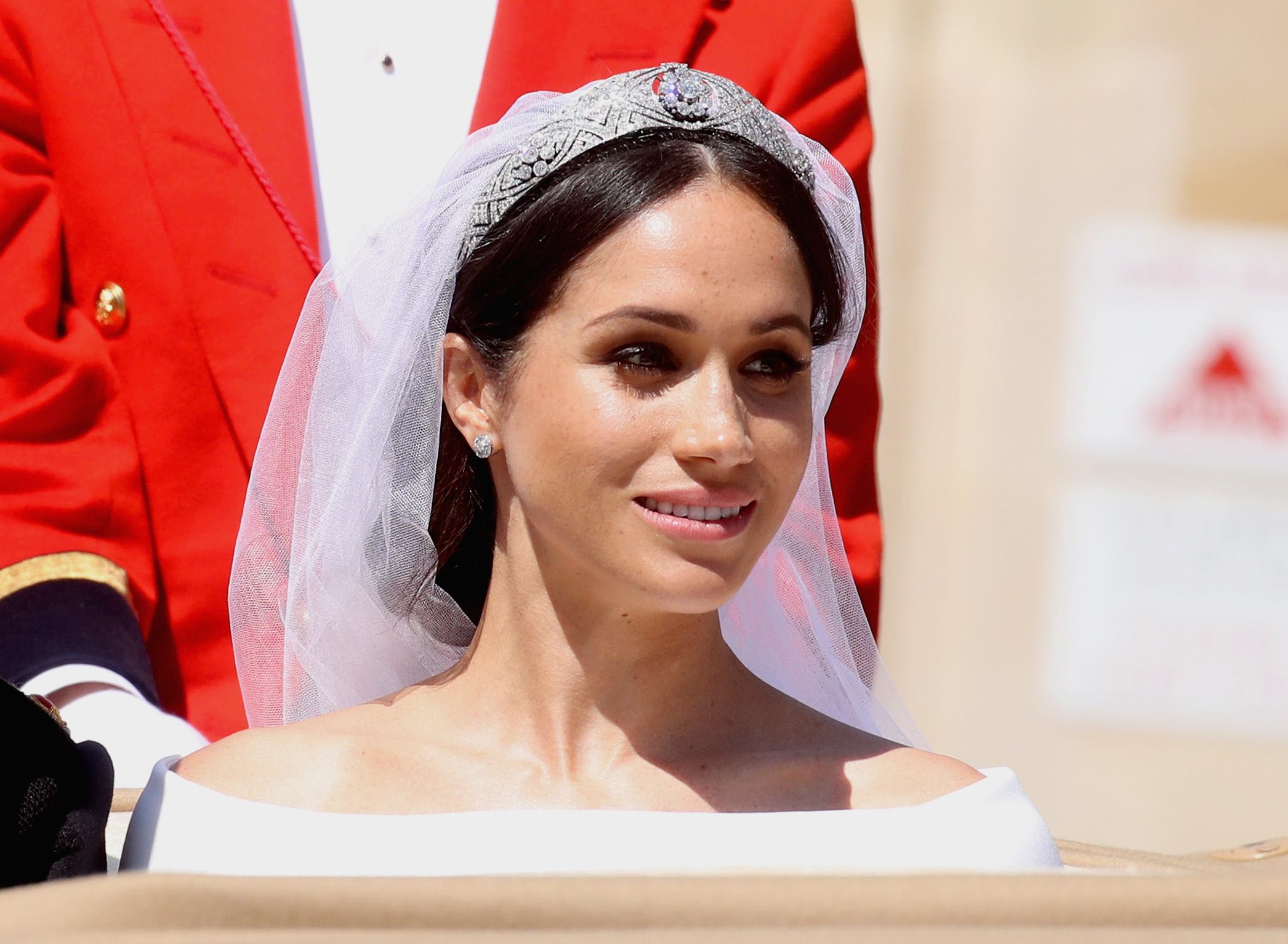 Loaning jewelry for the royal family is unlike anything else. For them, pieces in their collection is priceless. For the historic occasion, Queen Elizabeth II loaned Meghan Markle the Queen Mary Diamond Bandeau, according to People. The tiara, purchased in 1925 by Queen Mary, was also worn by the queen's sister, the late Princess Margaret.
Hint: Prince Charles rose the occasion.
Prince Charles walked Meghan down the aisle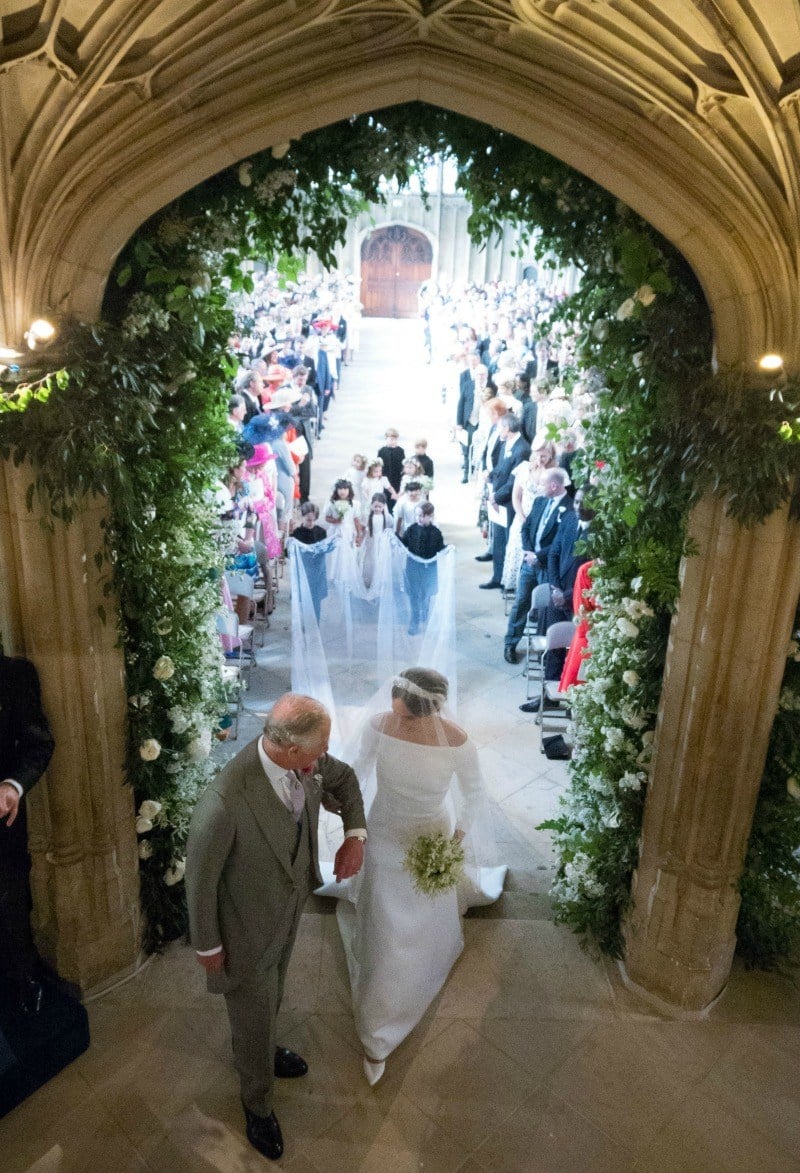 After some family drama regarding Meghan's dad, Thomas Markle, she was left without anyone to walk her down the aisle. After much speculation as to how she would proceed, Meghan personally asked Prince Charles to do the honor. Prince Charles walking his now daughter-in-law down the aisle is another sweet thing the royal family's done to cement Meghan as part of their family.
Hint: Someone very close to Meghan is friend's with the queen.
Meghan's dog rode in the queen's car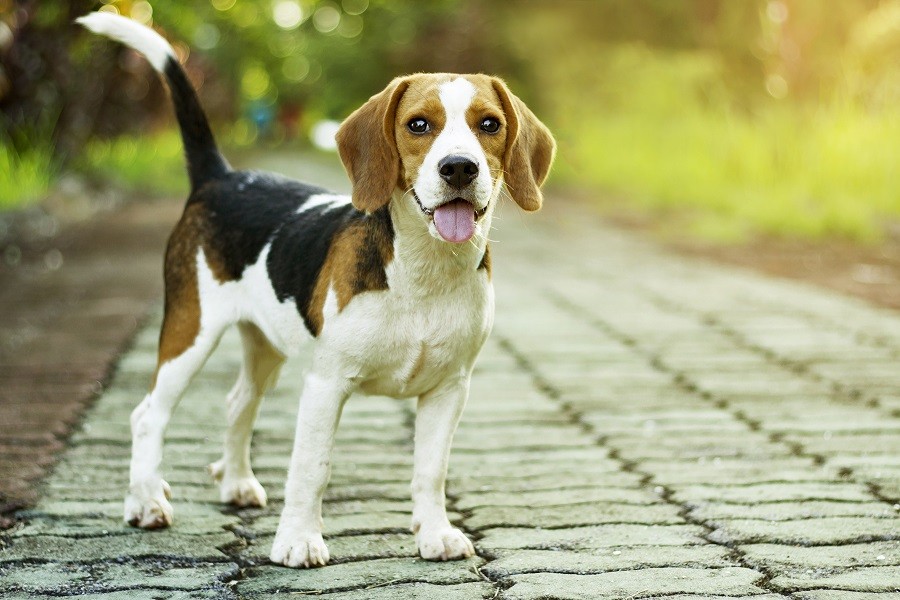 The queen is known for her love of dogs and Meghan is no stranger to dogs either. She  has one of her two dogs in England with her. Sadly, her other dog couldn't withstand the trip across the pond and now resides with Meghan's mom in California. In an adorable move, Queen Elizabeth II gave Meghan's beagle, Guy, a ride the day before the wedding, according to Mad About Meghan. Nothing says "welcome to the family" like cozying up with a dog in the family Range Rover.
Prince Charles exited the chapel with Doria Ragland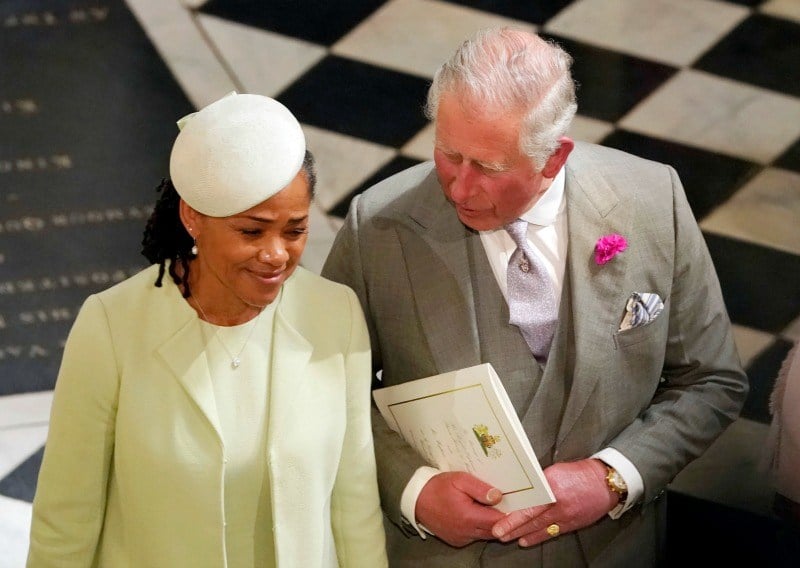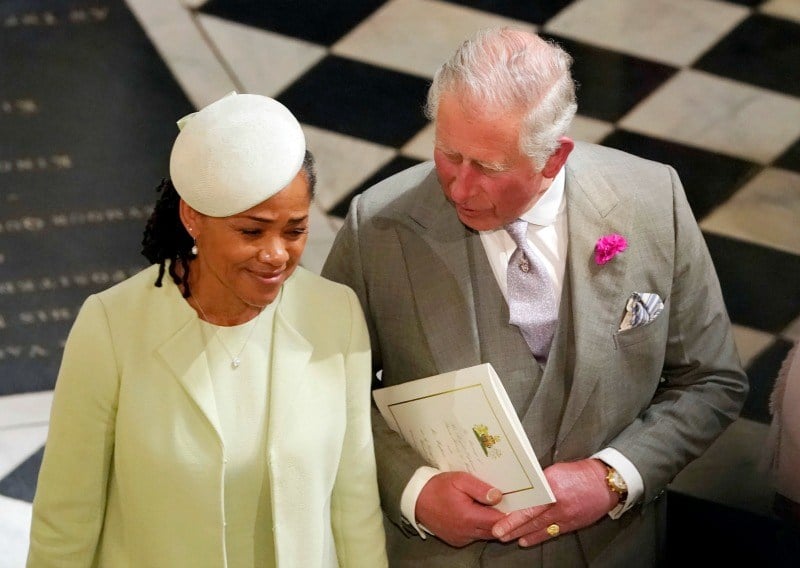 Blink and you may have missed this moment from Prince Harry and Meghan Markle's wedding ceremony at St. George's Chapel. As the family exited the chapel, Prince Charles waited for Meghan's mother, Doria Ragland, so they could exit together. A blip on the radar of all that happened during the hour-long ceremony but still a sweet gesture to show Ragland she's part of the family too.
Check out The Cheat Sheet on Facebook!
Read more: Meghan Markle's Daily Eating Habits and Her Guilty Pleasures, Revealed