The Top 16 Best Chain Restaurants in America
Forget what the millennials say — chain restaurants aren't that bad after all.
No, you probably won't get locally sourced kale or hand-picked vanilla beans from Madagascar, but you will find reasonably priced appetizers and a fun family environment where one giant-sized dinner entrée can provide at least two days of leftovers and servers will always come out clapping and singing on your birthday. Maybe even with a free piece of cake.
Some popular chain restaurants went out of business, but so many others are thriving. And for every trendy experimental restaurant that opens and closes in the span of a year, there's a neighborhood Denny's that'll keep serving Grand Slams through it all.
Market Force Information compiled a list of the best-loved casual dining chain restaurants in America. Factoring in ranking for menu options, food quality, and value, 8,000 survey respondents were able to declare a clear winner. Read on to see who the favorite was.
16. Red Lobster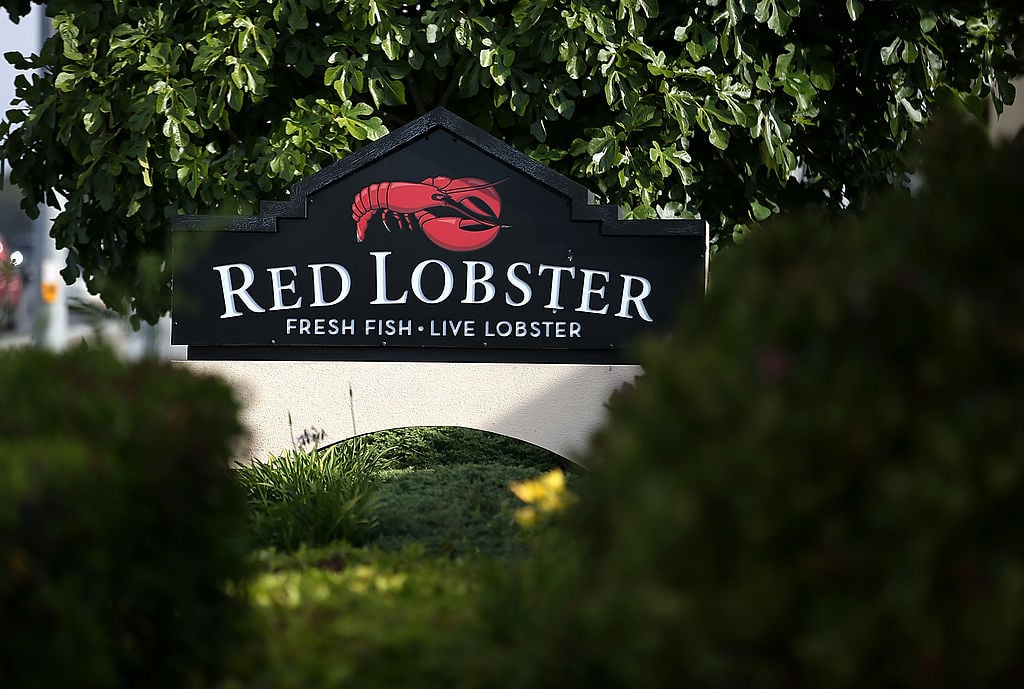 It's no easy feat to sell good quality seafood to the masses, but Red Lobster has managed to do it well since their inception in 1968. They may be the 16th overall restaurant chain, but they took third in the seafood category. It could have something to do with the fish … or it may be those cheddar biscuits that everyone's so obsessed with.
Next: Throw another shrimp on the barbie.

15. Outback Steakhouse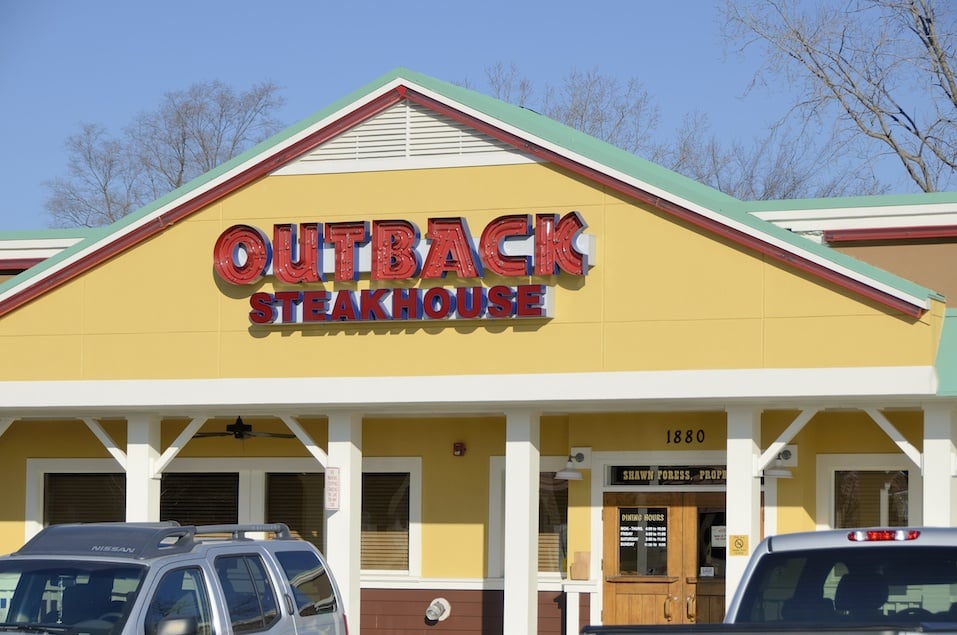 An Australian-themed steakhouse may seem like an unlikely candidate for the best-loved restaurant in America, but Outback performs consistently in a few key areas. Ranked 4th in the steakhouse category and 15th overall, the home of the customer-loved Bloomin' Onion also offers carside to-go, which is a hit with busy customers who don't have time for a full sit-down meal.
Next: This is the only breakfast chain on the list.

14. Village Inn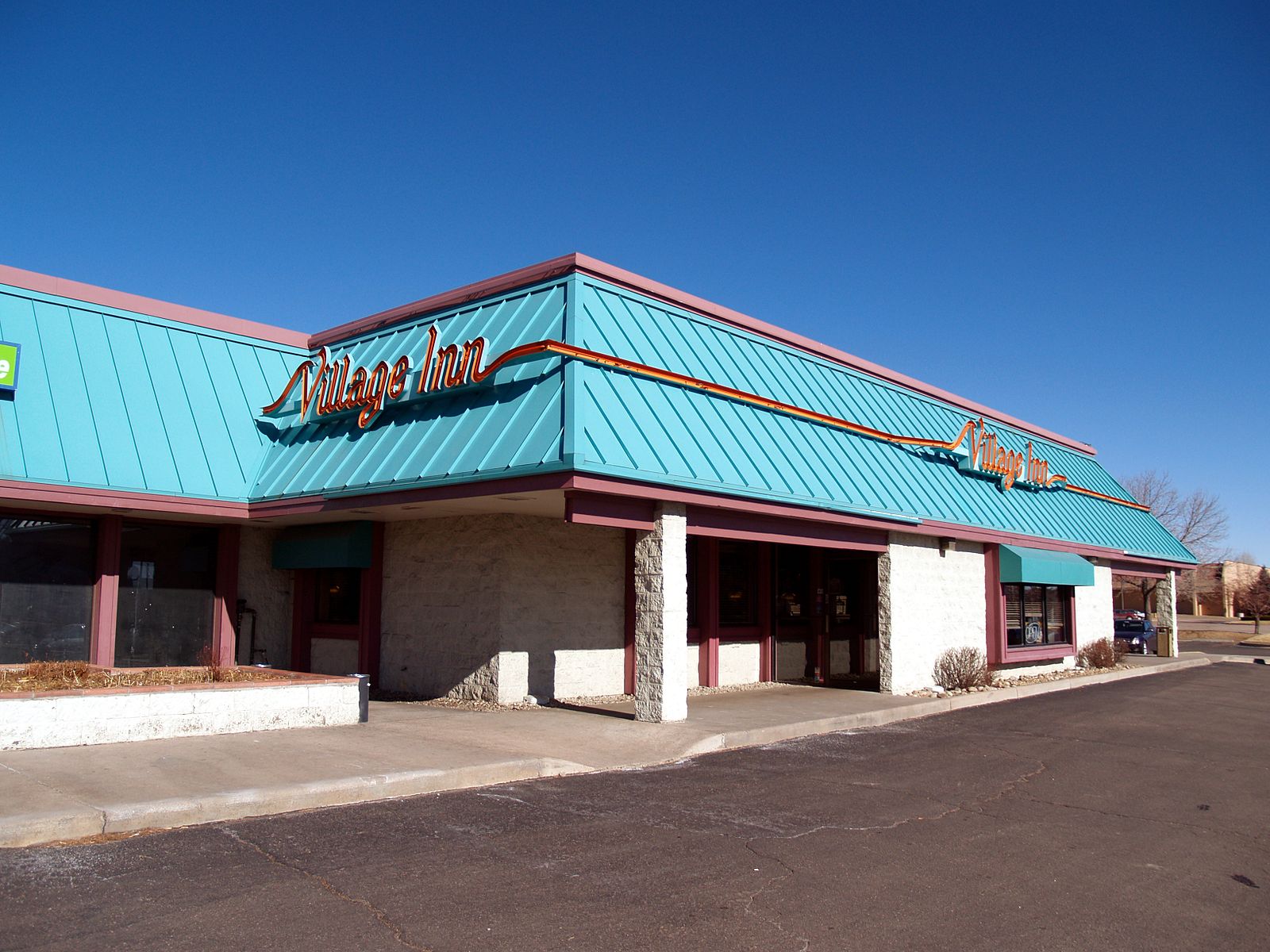 There's only one breakfast chain restaurant that made the cut and it goes by the name Village Inn. Earning top marks for menu selection and friendly service, this Nashville-based eatery offers morning staples such as made-from-scratch buttermilk pancakes, eggs any way you want them, and enough hot coffee to go around.
Next: You've probably eaten here on a road trip.

13. Cracker Barrel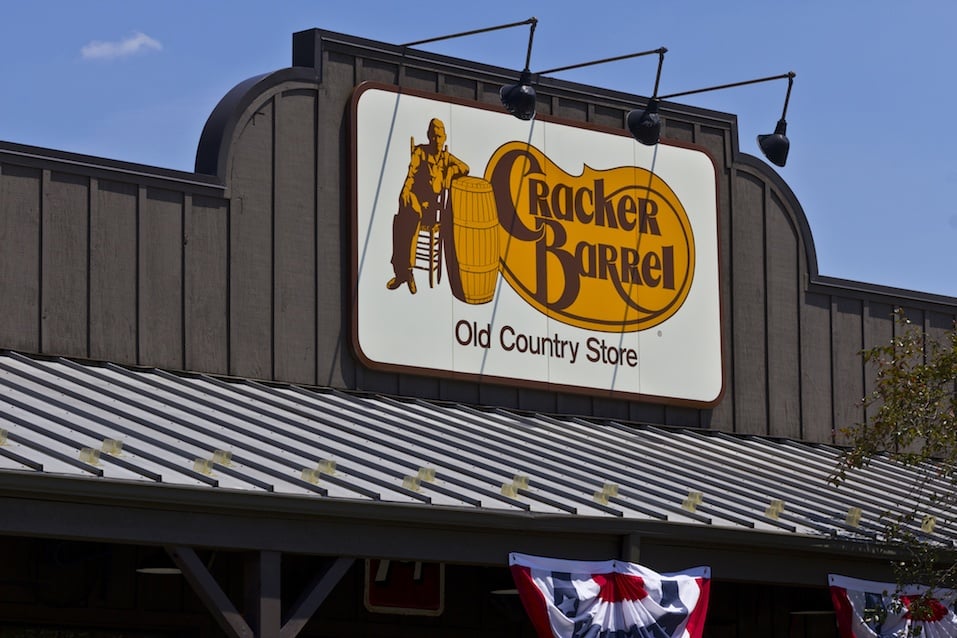 Situated strategically along highway exit ramps, Cracker Barrel Restaurant offers diners across the country a hearty Southern-style meal no matter where they happen to live. Families on road trips can nosh on chicken and dumplings after they check out the surprisingly charming gift items in the Old Country Store and sit for a spell on the rocking chairs on the front porch. It's Southern comfort at its finest.
Next: Head here for a hearty steak dinner.

12. Logan's Roadhouse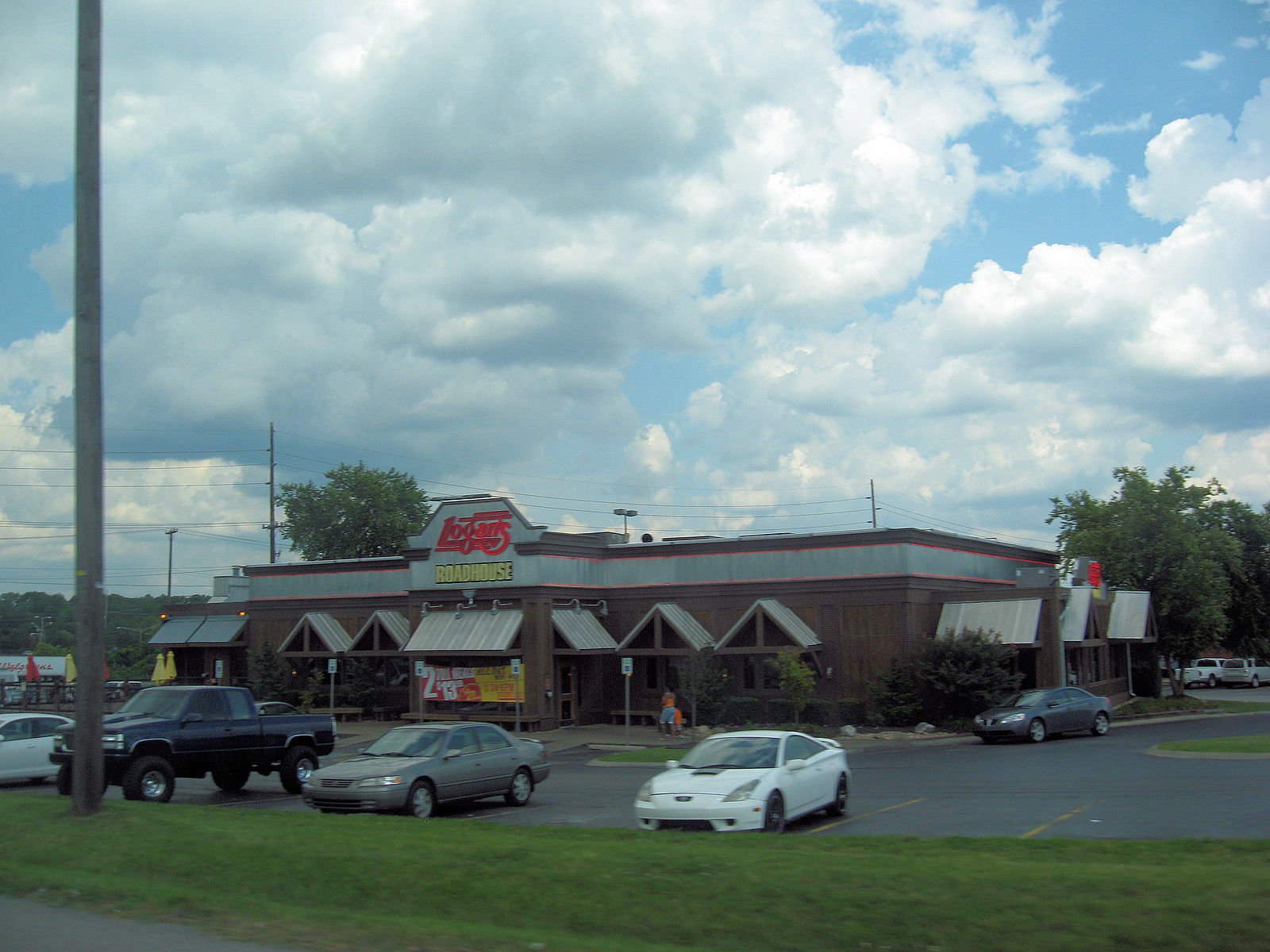 When diners want steak and potatoes for dinner but they don't feel like cooking, they head to Logan's Roadhouse. Ranked 3rd best steakhouse and 12th best restaurant overall, Logan's serves up down-to-earth American standards including burgers and ribs.
Next: This chain reported a sales increase in 2017.

11. Olive Garden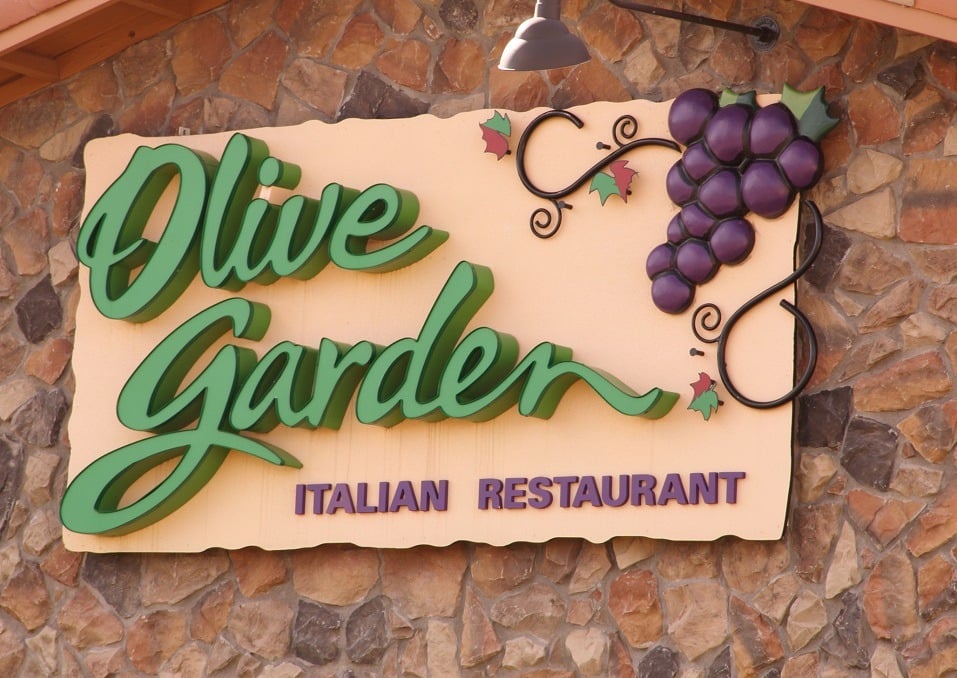 The breadsticks!
Olive Garden might be the butt of a few jokes, but ultimately diners head here for dependable Italian fare that's undeniably tasty, too. Founded in 1982, this subsidiary of Darden Restaurants offers huge portions in their 844 worldwide locations. And while other restaurants in this category have been struggling and have even closed underperforming restaurants, Olive Garden reported a 3% sales increase in Q4 of 2017. It would appear that people really love that pasta.
Next: The one chain that might actually appeal to millennials.

10. BJ's Brewhouse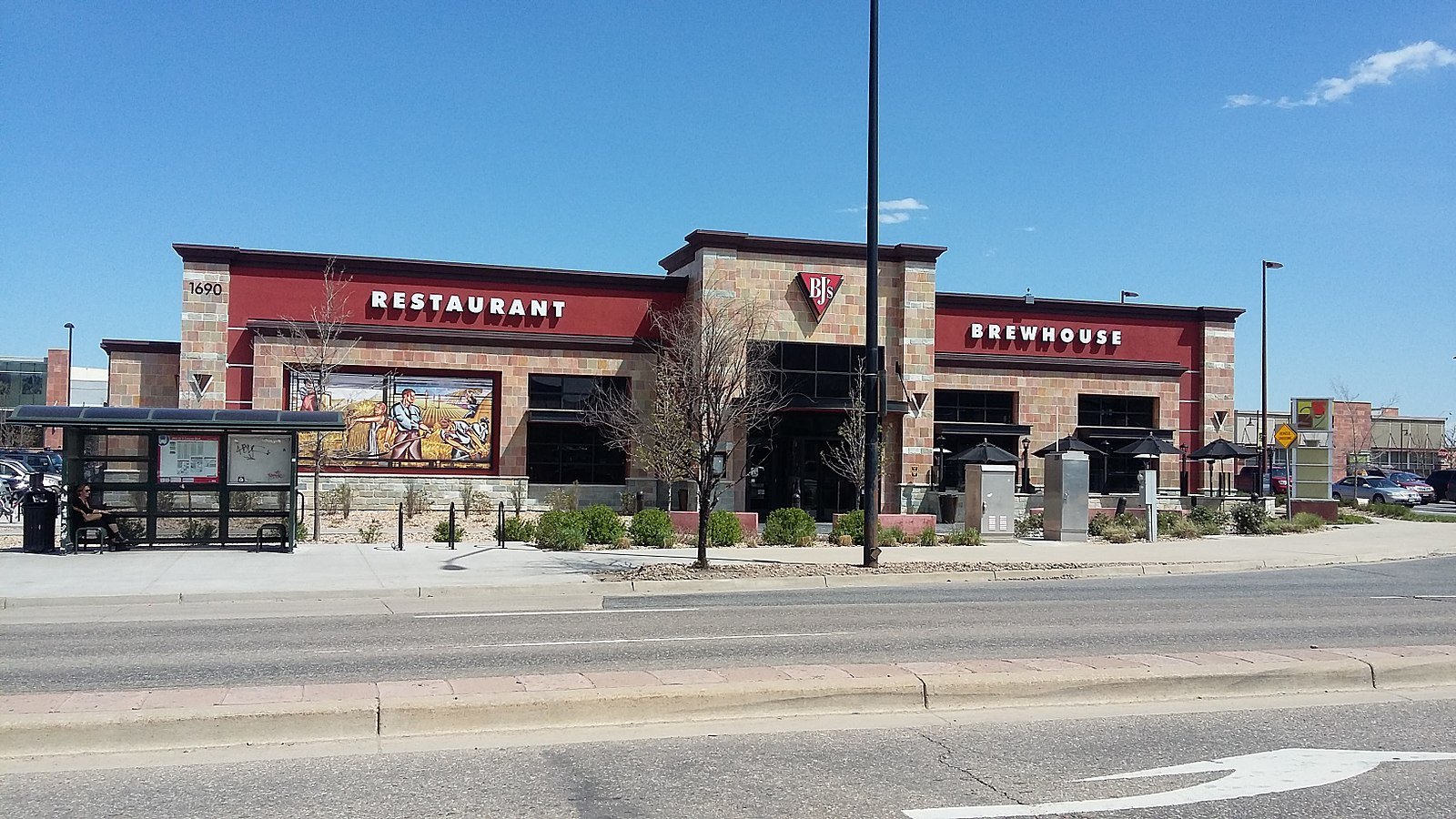 With a Southern California style twist on classic Chicago deep dish pizza and enough award-winning craft beer to keep the millennials happy, BJ's Brewhouse is a chain restaurant that doesn't act like one. That could be the reason they won first place pizzeria and took the 10th spot for best chain restaurant overall. This smaller chain only has 136 restaurants in 15 states, but with their growing popularity, no doubt that number will expand in the coming years.
Next: This restaurant goes by two different names, depending on where you live.

9. Sweet Tomatoes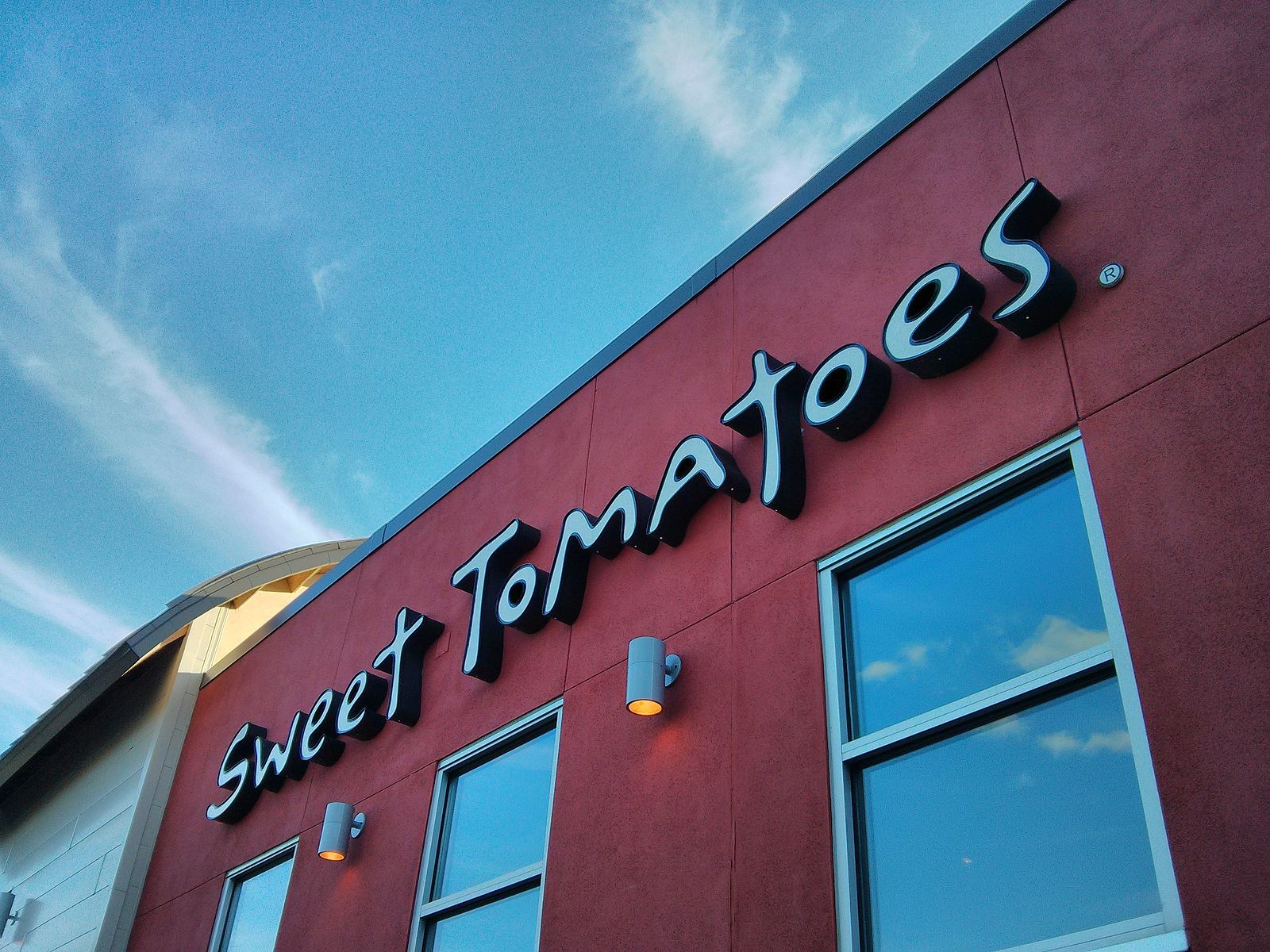 If the thought of a buffet creeps you out a little bit, you're not alone. But Sweet Tomatoes (which confusingly goes by the name Souplantation exclusively in Southern California) wants to change all that.
The restaurant was founded in 1978 in California and has since expanded across several Southwestern states. In the nationwide poll, Sweet Tomatoes received accolades for fast service and food quality, though diners were less than impressed by their friendly service. The owners filed for bankruptcy in 2016 and the restaurant was purchased by two private equity groups.
Next: Customers love the made-from-scratch food quality here.

8. Cheddar's Scratch Kitchen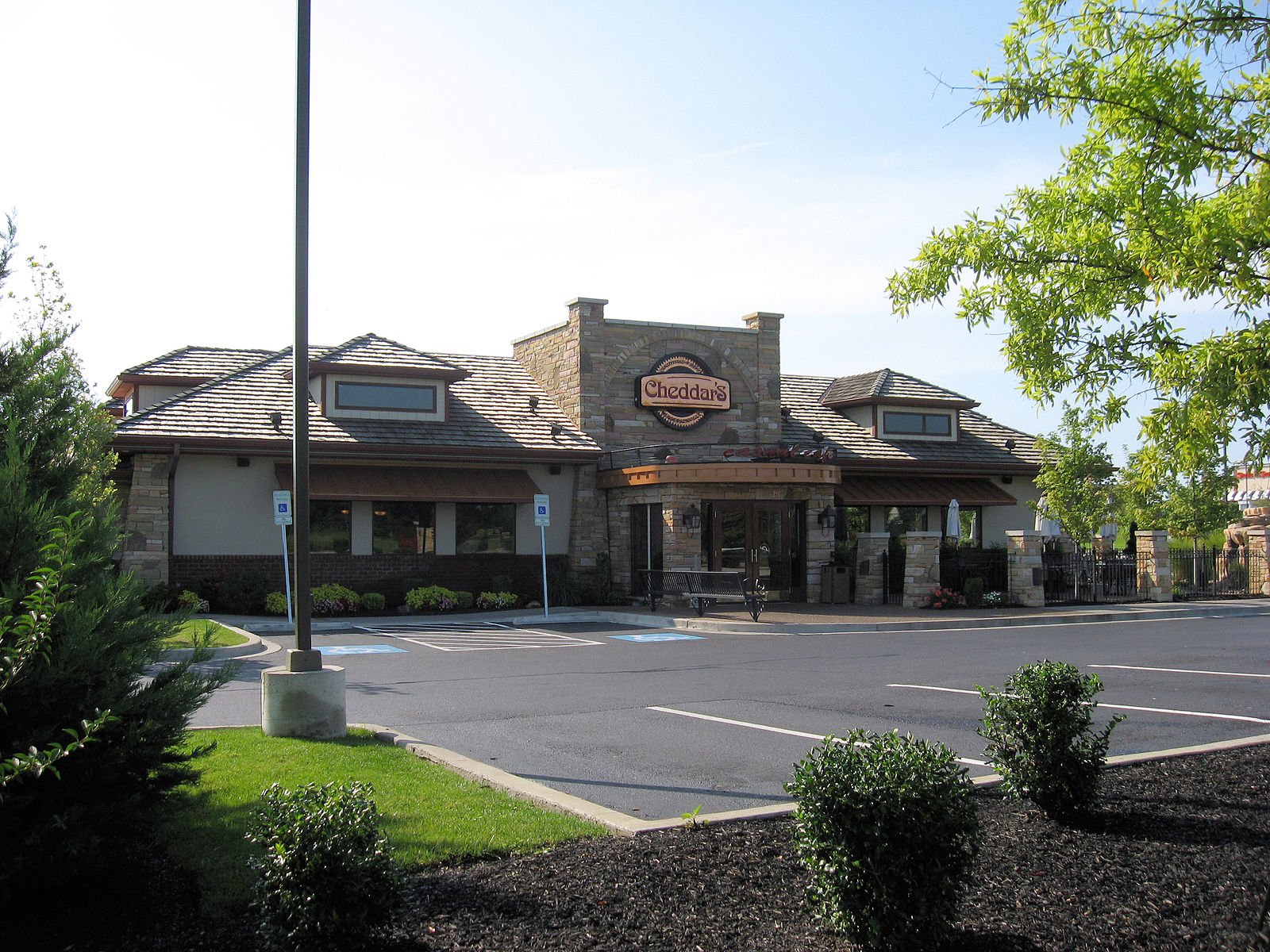 This Texas-based chain is well-known for their meals made from scratch and was recently acquired by industry heavyweight Darden Restaurants. They took home the top spot for general menu chains and ranked 8th overall.
Cheddar's customers gave them excellent marks for food quality, friendly service, good value, atmosphere, and overall experience. They currently operate more than 163 locations in 23 states.
Next: Look out for frequent promotions at this steak joint.

7. Longhorn Steakhouse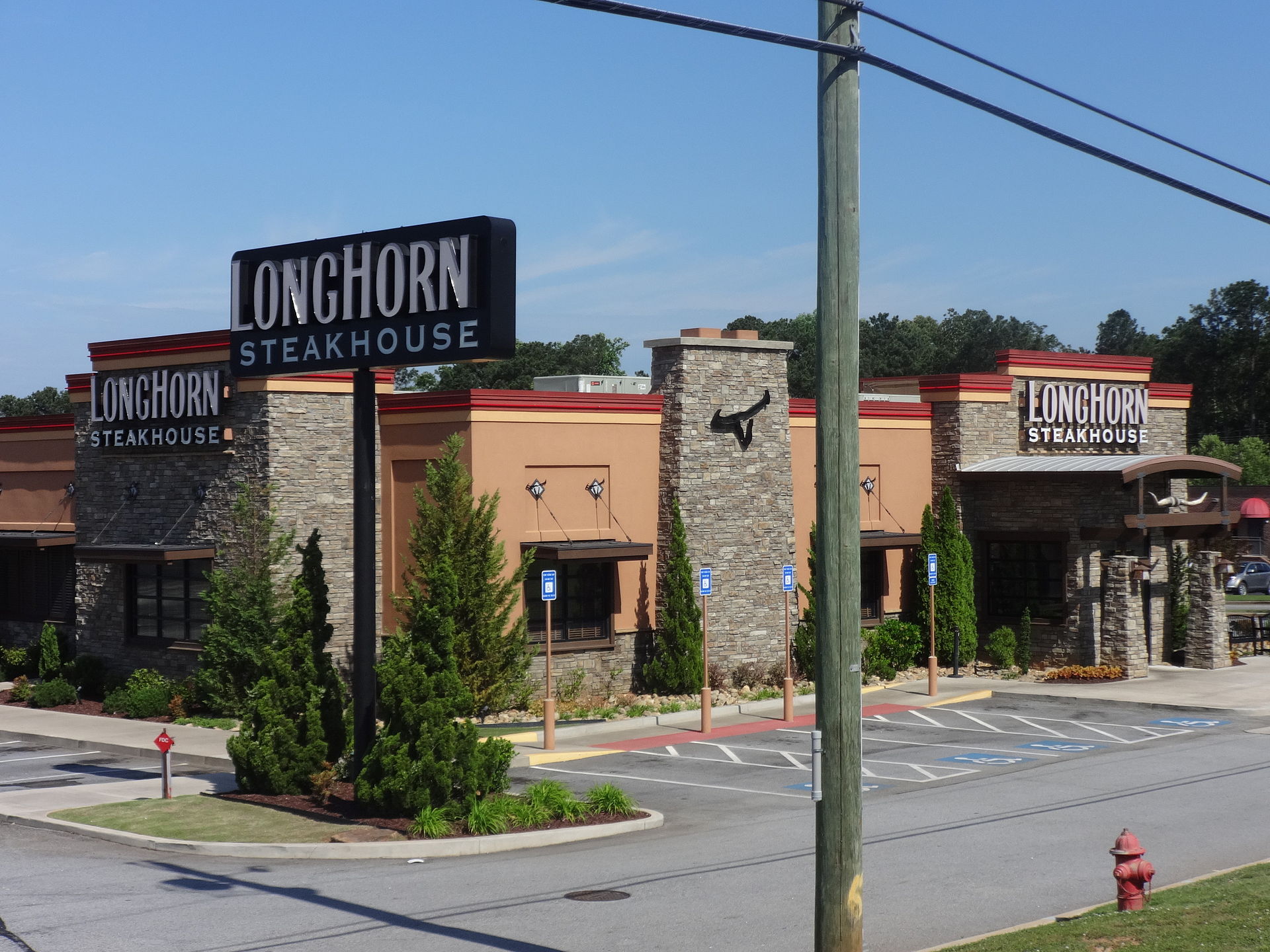 When you're seeking a casual, ranch-themed steakhouse that serves a decent cut of meat, then look no further than Longhorn. This chain restaurant received high marks for food quality, atmosphere, and promotions, nabbing 2nd place in the steakhouse category and 7th place overall.
Next: Proof that people really do love a buffet.

6. Pizza Ranch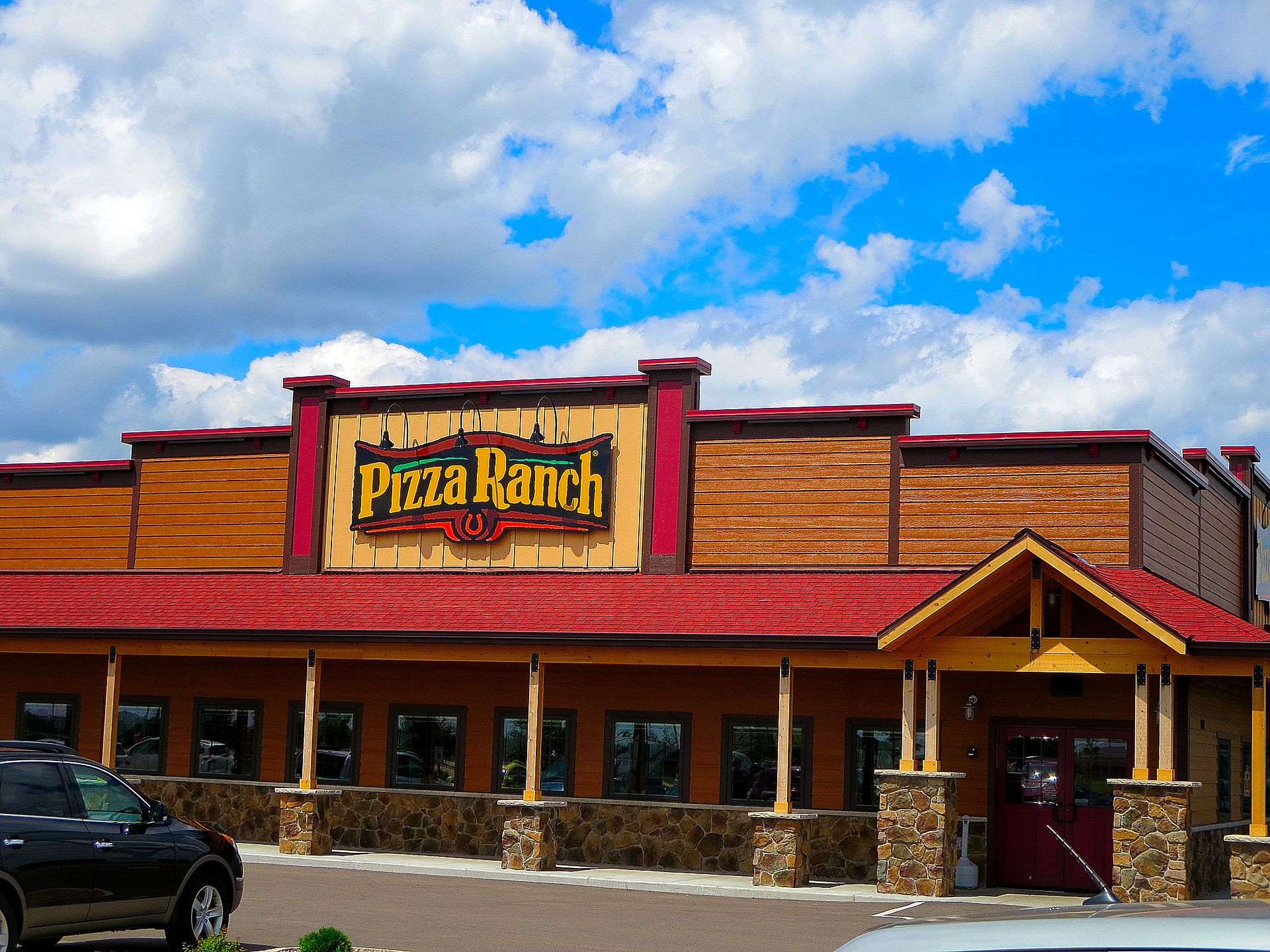 Claiming to serve the country's best chicken, this Iowa-based chain also offers diners pizza, salad, and a full buffet. They beat out Sweet Tomatoes for the top spot in the buffet category thanks to their pleasing atmosphere and friendly service.
Next: They've got decent wine, for a chain restaurant.

5. Carrabba's Italian Grill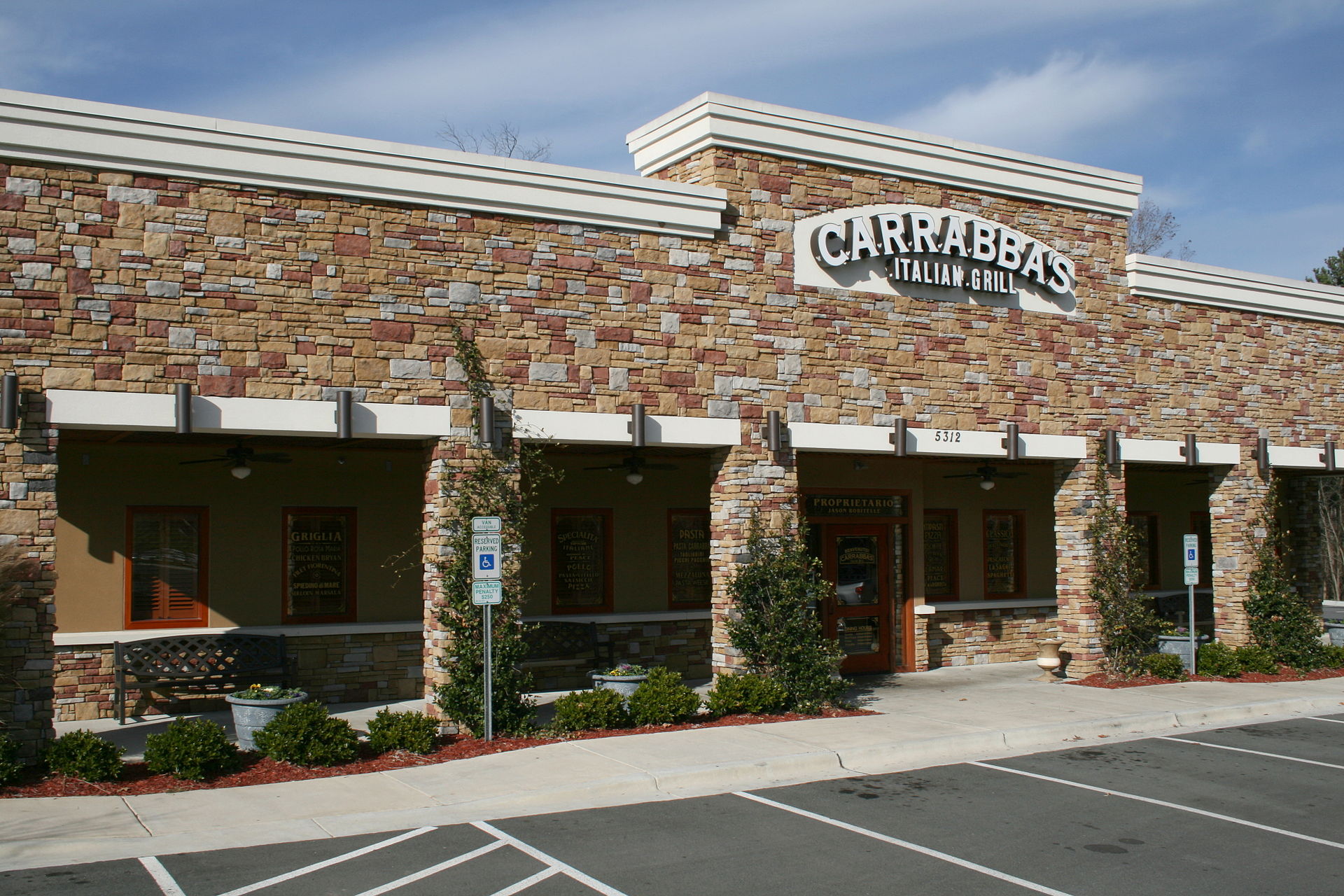 Like a more upscale version of Olive Garden, Carrabba's Italian Grill won 5th overall best chain restaurant and 2nd favorite Italian spot. Headquartered in Tampa, Florida, Carrabba's offers diners made-from-scratch Italian dinners and an impressive wine selection. They're not the cheapest option, but fans insist you get a lot of quality for the money, and it's not a bad place to bring a date.
Next: Pick out your own steak and chomp down on peanuts here.

4. Texas Roadhouse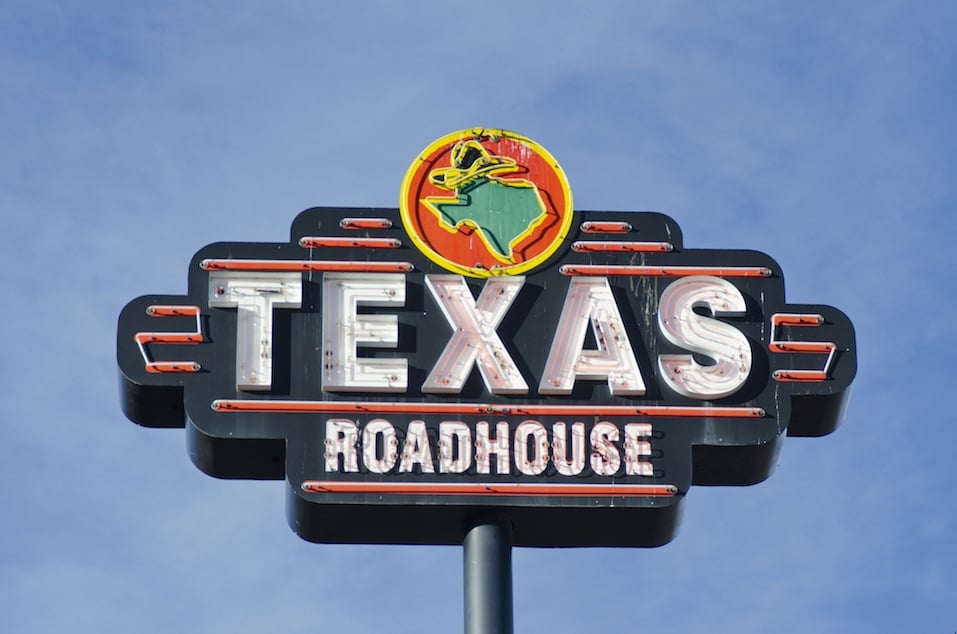 America's favorite steakhouse is Texas Roadhouse.
Thick cuts of meat, sweet sugar cinnamon butter on fresh-baked rolls, and peanut shells you can throw on the floor — what's not to love about this Western-themed steakhouse? Hailing from Kentucky, they have 450 nationwide locations.
Customers appreciate the value, friendly service, and experience of dining here and rank it 4th out of all the chain restaurants in the country. That's pretty impressive.
Next: This is one of the largest family owned and operated restaurants in America.

3. Pappadeaux Seafood Kitchen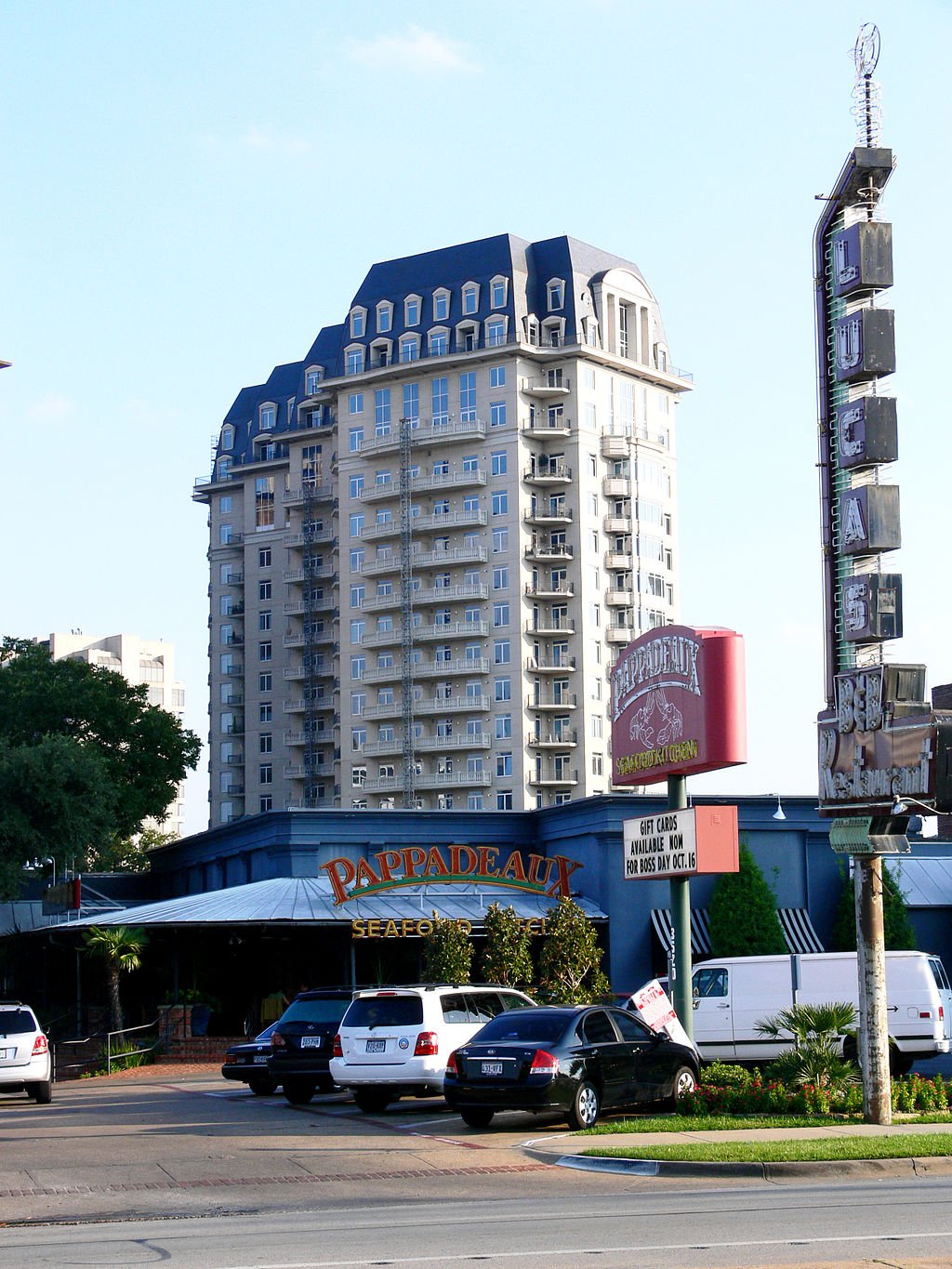 Pappadeaux is one of the largest family owned and operated restaurants in the United States. With a focus on the freshest seafood in a family-friendly environment, they won 2nd best seafood spot overall with high praise for value and fast service.
Being family owned has a unique advantage. Unlike some of the other restaurants on the list, Pappadeaux can take a more realistic approach to expansion, focusing on food quality and experience rather than hurrying up to improve the bottom line.
Next: It's so pretty you might forget it's a chain restaurant.

2. Maggiano's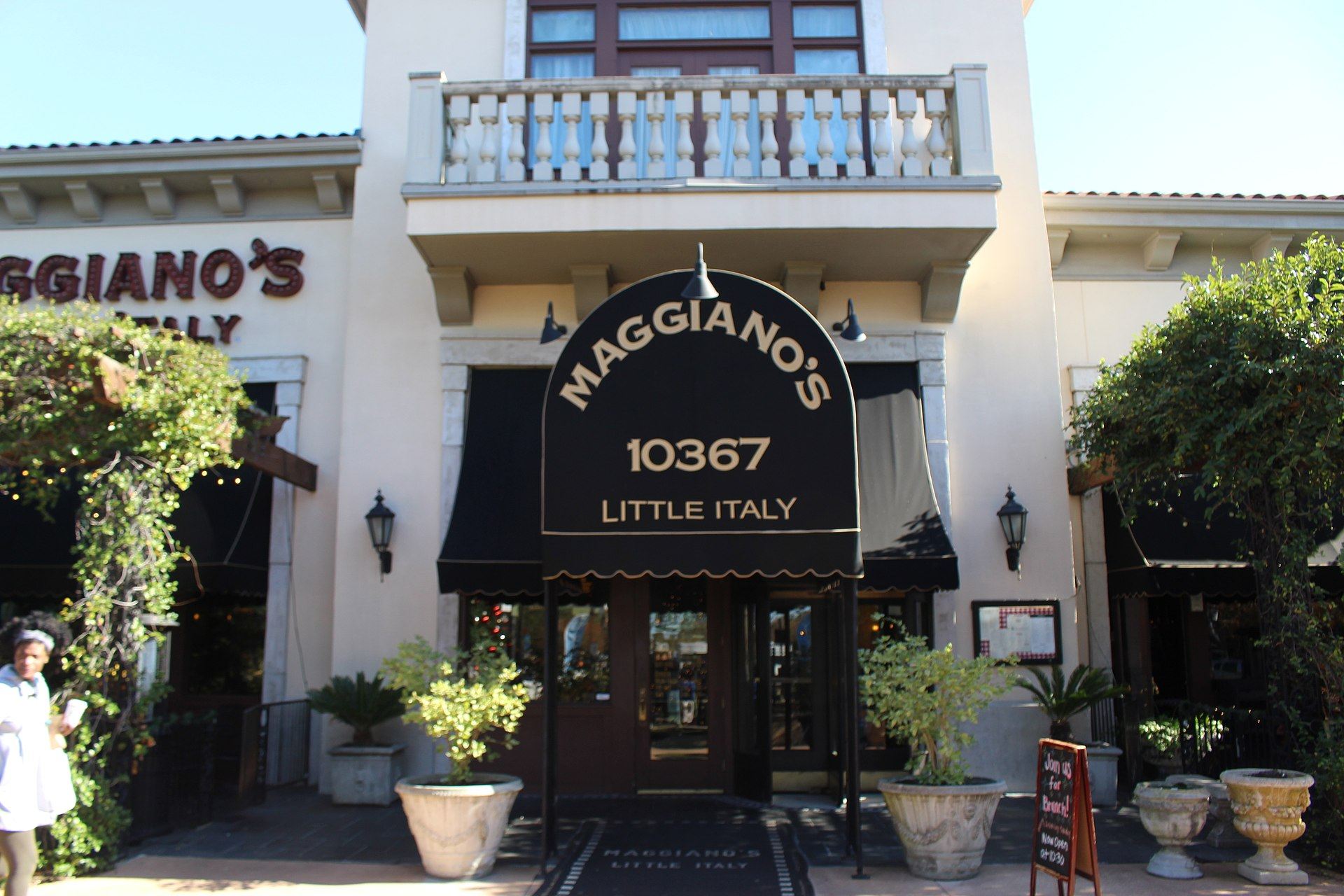 The 2nd place overall winner barely feels like a chain restaurant at all.
Perhaps that's the reason that Maggiano's took top place in the Italian restaurant category. This chain has 42 locations and tons of fans who appreciate their fresh, tasty menu options and upscale atmosphere. As the survey says, customers appreciate that Maggiano's delivers an experience, not just a transaction. With specialty foods such as gluten-free pasta alongside classics like baked ziti, this is the ideal spot for anyone who loves good Italian.
Next: This is the best-loved restaurant in the United States.

1. Bonefish Grill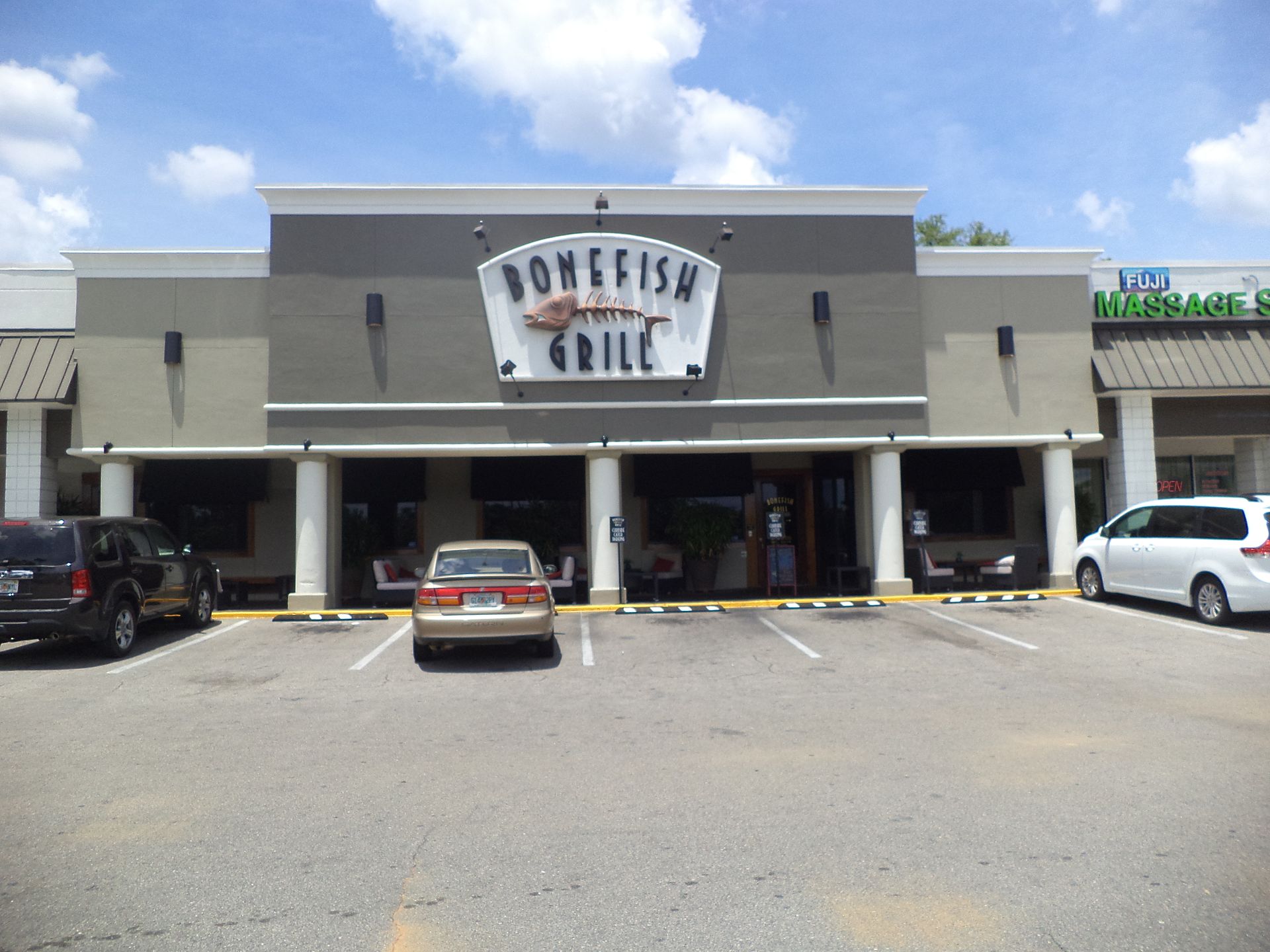 The people have spoken — and they want seafood.
If you've never sampled the Bang Bang Shrimp at Bonefish Grill, well, you're missing out on something really special.
The winner of the most beloved chain restaurant in America offers fans high-quality food, friendly service, and an inviting atmosphere. Check out one of their 210 locations in 28 states for a truly exceptional culinary experience that'll make you rethink your preconceived notions about chain restaurants.
Read more: The Worst Failed Chain Restaurants That No One Misses
Check out The Cheat Sheet on Facebook!