The Top 25 Influential Toys of All Time
The inner child in each of us knows that toys mean a lot to kids. Some influential toys, however, make a difference in society as a whole. You may remember some of the following from your own childhood, and others may even live in your children's playrooms right now. See how many of these you remember!
1. Cabbage patch dolls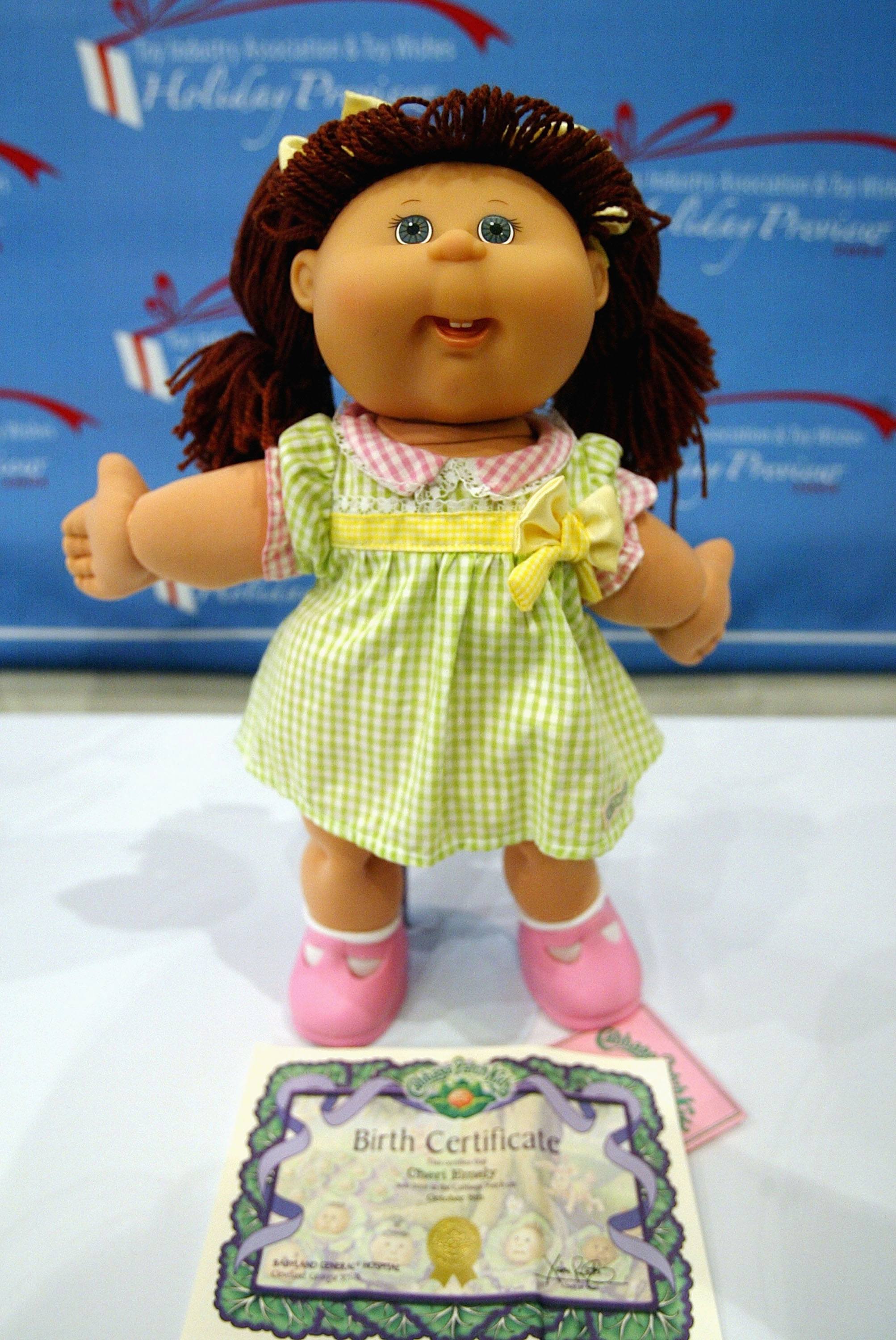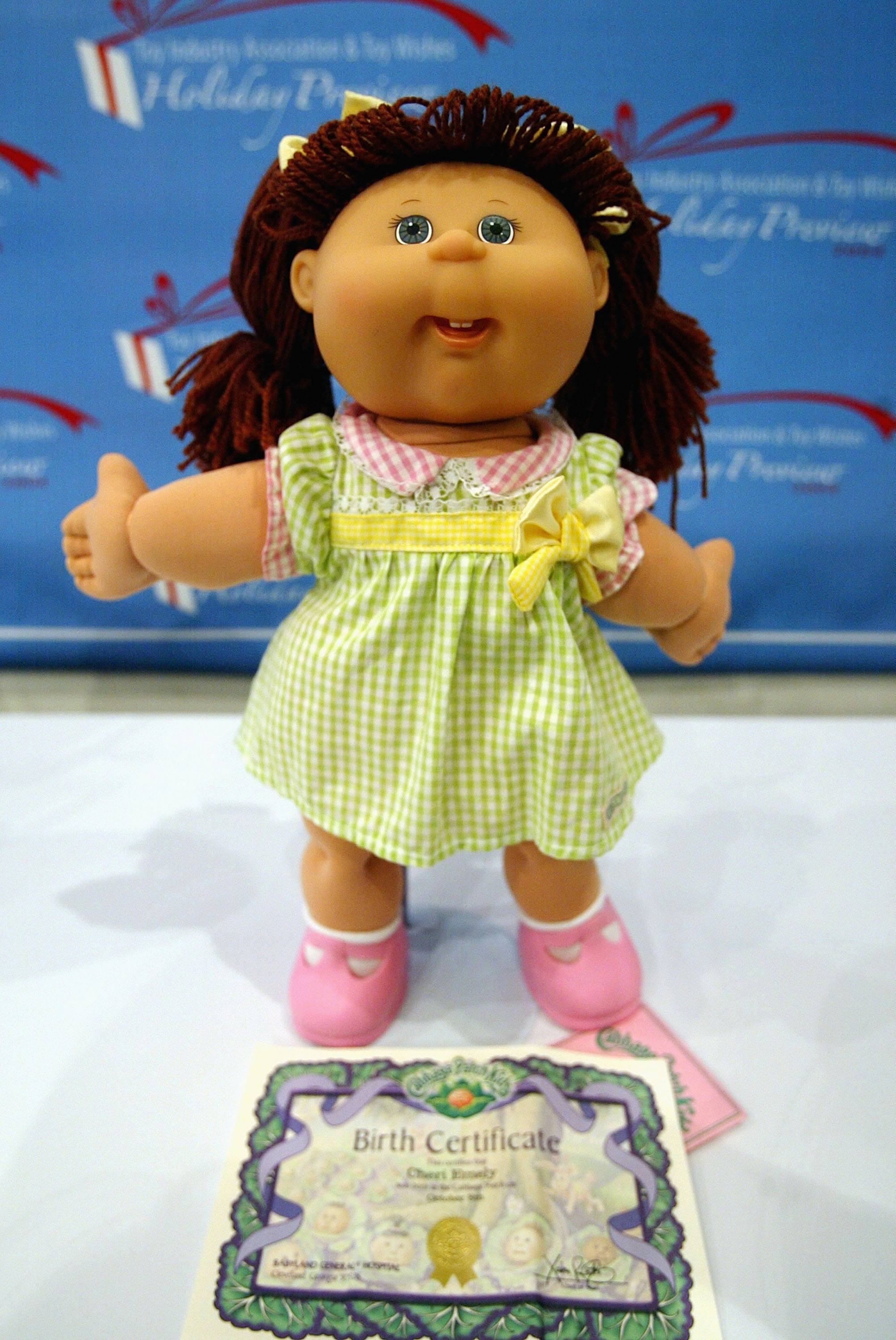 These dolls earned distinction as the first toys not tied to a popular TV, movie, or comic that "everybody had to have and nobody could find," said Jim Silver, editor of TimetoPlayMag.com. A December 1983 TIME article described parents knocking over display tables, pushing, and shoving each other just to get one of the coveted dolls. Each of the dolls came with a birth certificate and adoption papers, making each of them seem "unique" — and creating quite a frenzy.
Next: This educational toy paved the way for many followers.
2. The Leap Pad
The first talking book toy hit the market in 1999, making learning seem fun. "Kids thought they were playing," Silver explained. "And they could do it on their own without their parents." It also paved the way for VTech's orange and purple V.Smile, among countless others. Even today, Silver explained, LeapFrog and VTech dominate the learning toys market.
Next: These toys more or less launched the collectible toy category.
3. Star Wars figurines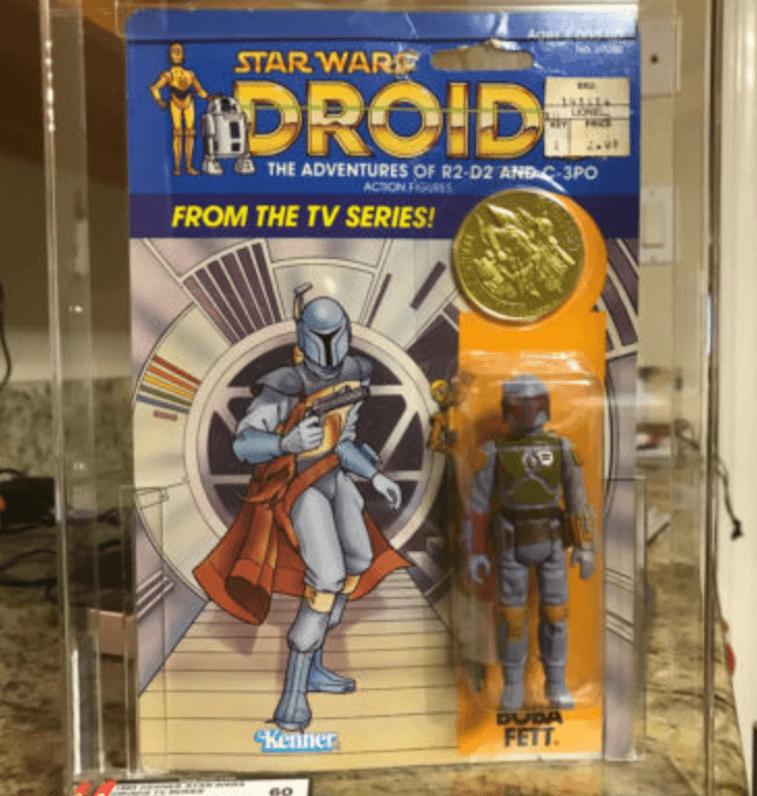 Star Wars' 1977 marketing campaign made collecting figurines cool, for kids and adults alike. The hugely popular films led to more merchandise purchases than any franchise before, and paved the way for countless others to do the same. Marvel, Star Trek, DC, and others soon followed suit. Now, we can hardly imagine not collecting our favorite action figures.
Next: This frustrating little square has stymied kids for decades.
4. The Rubix Cube
More than 350 million have sold worldwide since the Rubix Cube hit the scene 40 years ago. Architecture professor Erno Rubik designed the puzzle, which ranks as one of the best-selling puzzle games of all time. Today, enthusiasts gather at annual tournaments which reward the fastest solvers, and the Transformers toys have even adopted a similar mechanism. "People love play that involves mastery," explained Richard Gottlieb, CEO of Global Toy Experts. "The harder you work at it, the better you get at it."
Next: Your kids might love this character, but you probably don't realize her significance.
5. Doc McStuffins figurines
The toy line based on the Disney Junior animated TV doctor became the first black figure to earn popularity among kids of all races. Doc McStuffins toys raked in a staggering $500 million in 2017 sales. "This is a big statement about how the world is finally changing," said Silver. "Because it means kids are buying the doll not because of the color of its skin, but because of the character of the person." Hopefully, many other toy-makers will see this trend and hop right on.
Next: The following toy inspired an entire industry, decades later.
6. The View Master
Invented by Harold Graves, president of Sawyer's Photographic Services, the stereoscope launched at the 1939 New York World's Fair as a way to view photos of tourist attractions in 3D. It got its first break when it landed a licensing agreement with Disney. Enter the View Master, a handheld toy that let people "see" attractions they could not visit in person.
"People who couldn't get to New York City to see the Statue of Liberty could feel like they were standing in front of it," said toy historian Tim Walsh. The old-school device still exists in some forms. Mattel's Fisher-Price makes an updated version. It also inspired immersive virtual reality, including the Oculus Rift virtual reality headset.
Next: Some parents probably wish the following doll did not exist.
7. Chatty Cathy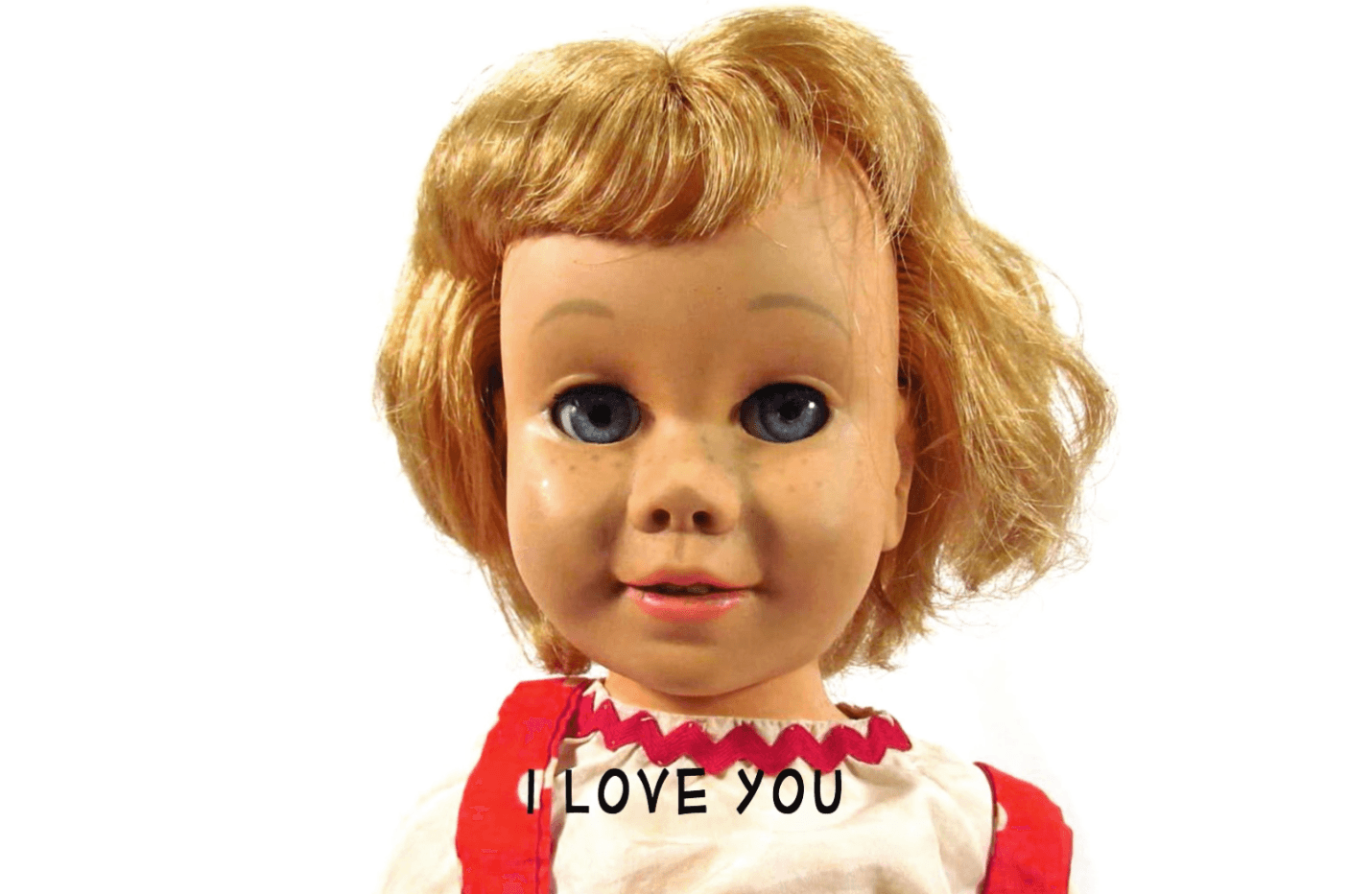 "The fact that dolls talk started with Chatty Cathy," explained Silver. She became the first portable, interactive doll that said phrases, and many, many imitators followed. Cathy first launched in 1959, paving the way for Teddy Ruxpin in 1986. Later came Furby, Tickle Me Elmo, and Hasbro FurReal Friends. Parents and impressionable children have probably endured nightmares about the sometimes-creepy talking characters since the very first doll came out.
Next: Many of us learned our way around the kitchen with this toy.
8. Easy Bake Oven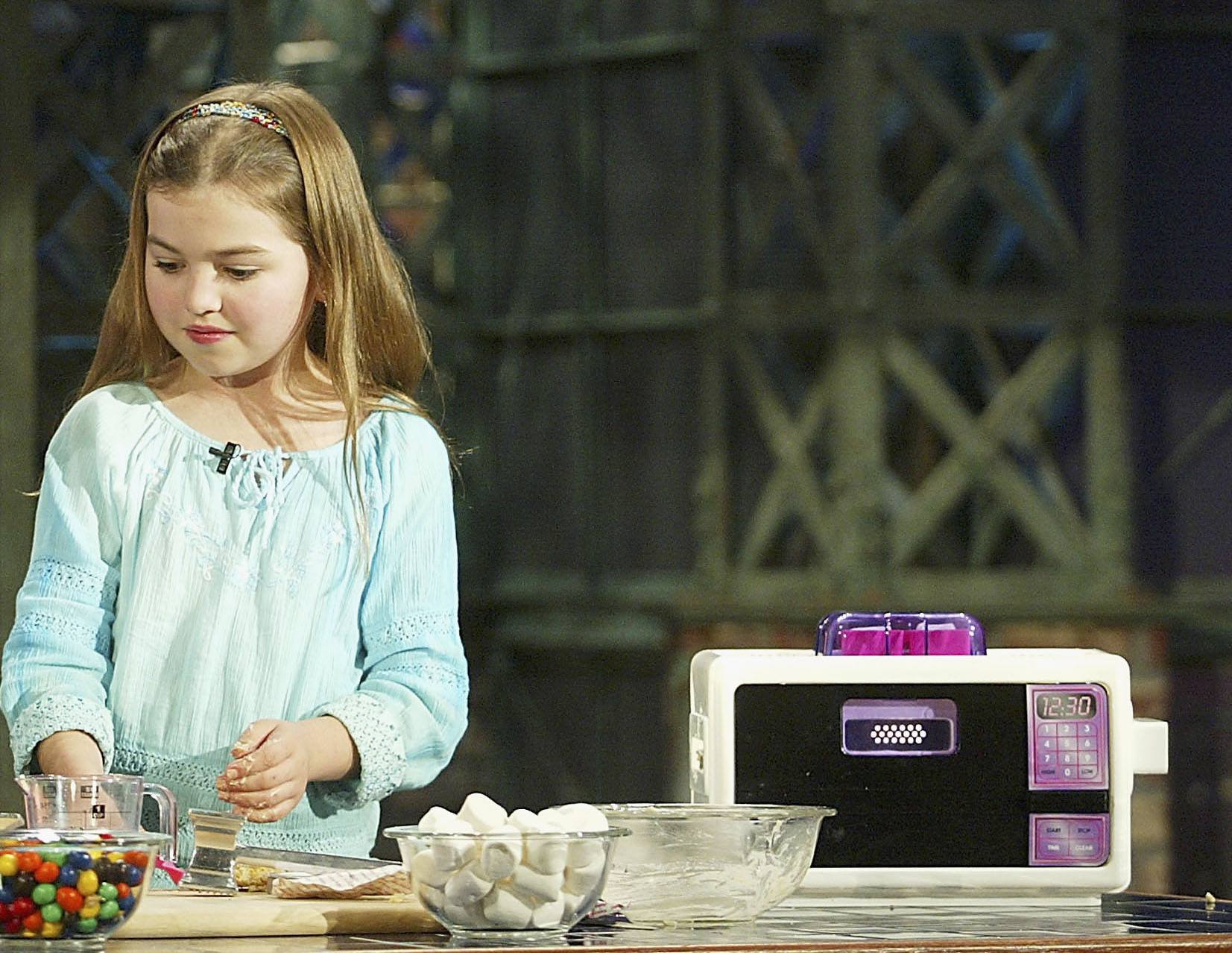 Kenner Products cooked up the Easy Bake Oven in 1963, enabling kids to make their own food. This brand new category gave rise to a ton of imitators, despite early safety concerns. Today, stores feature devices that make s'mores, sno cones, cotton candy, cupcakes, and even cake pops.The jury remains out on whether they ever inspired kids to help with dinner.
Next: Little brothers the world over have loved sabotaging sleepovers with these gems.
9. Super Soakers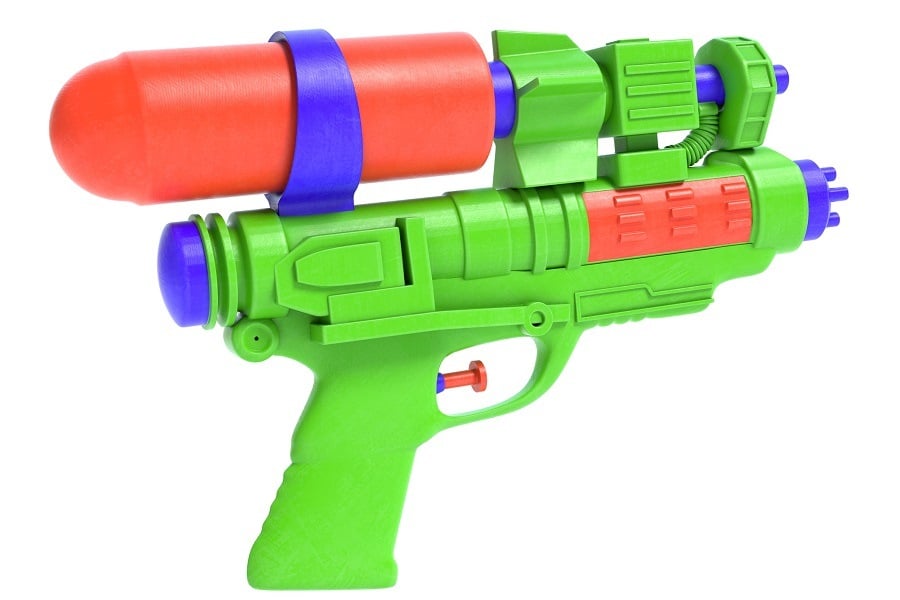 Before the Super Soaker blew its competition out of the water, "water pistols were cheap throwaway toys that you gave to somebody at a birthday party," said Walsh. NASA engineer Lonnie Johnson invented and licensed it to the Larami Corporation (later acquired by Hasbro) in 1989, and they quickly took over the market. Today, the toys can reach startling distances and no sunbathing parent is safe. "The Super Soaker changed the summer toy aisle, so now there's an aisle of Super Soaker-esque water pistols that shoot 30-50 feet of water into the air," Walsh said.
Next: These action figures brought gender neutrality to this aisle.
10. G.I. Joe
When Hasbro introduced G.I. Joe during the Cold War, no one expected boys to like dolls. "He's an everyman, but he's a hero — a singular individual who gets things done," explained Patricia Hogan, curator at the Strong Museum of Play. Joe paved the way for other action figures, but also changed the expectations of how dolls and action figures could move.
"You couldn't bend Barbie's knees or her elbows — she just sort of stood there while you explained what she was doing," Hogan pointed out. "But a kid could pose G.I. Joe doing almost anything." Other action figures followed without that type of articulation, but sales showed kids preferred the posable version.
Next: This little red wonder brought a new category to the masses.
11. Radio Flyer Wagon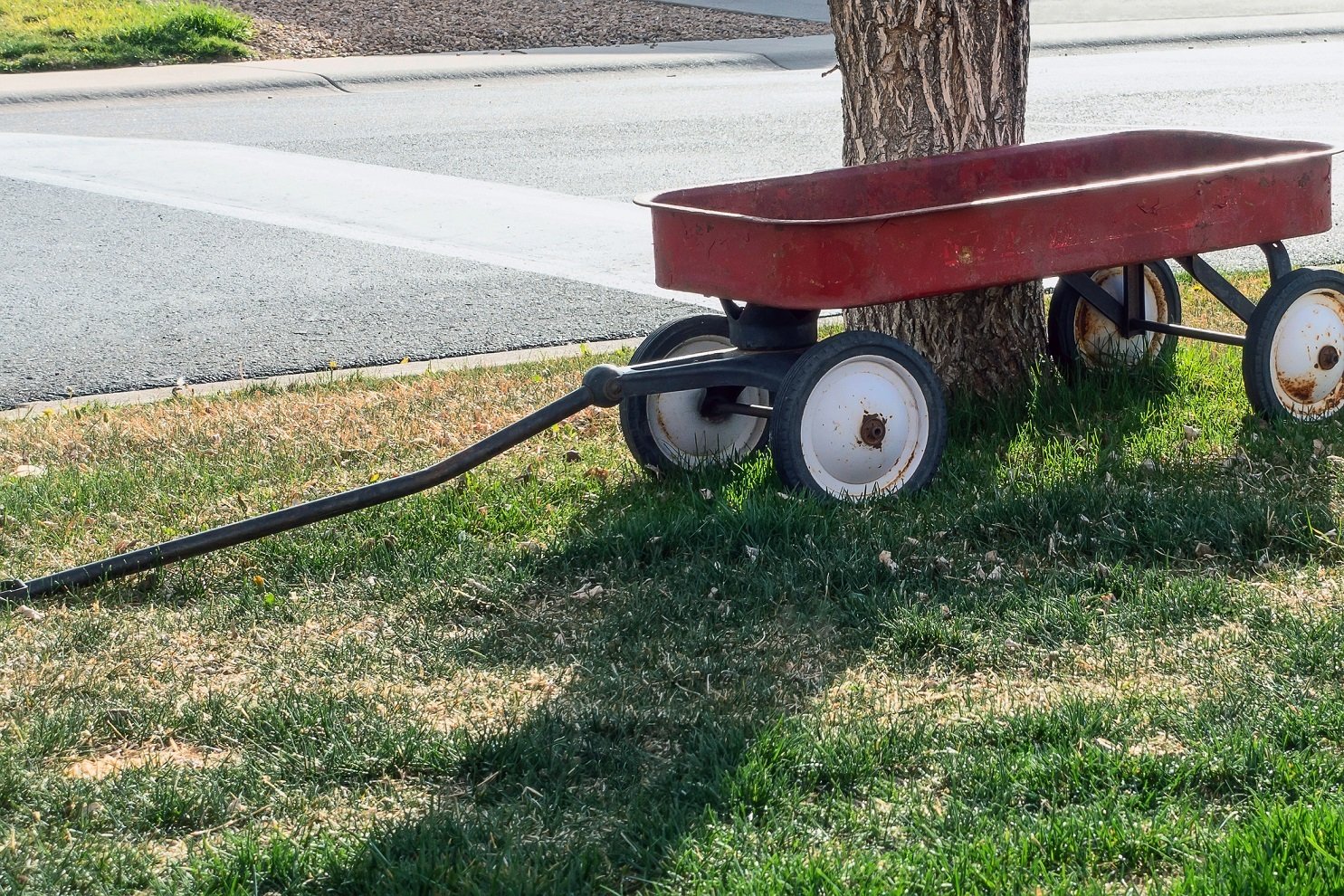 The 16-year-old Italian Antonio Pasin immigrated to America at the start of the 20th century and began building small, red wagons out of stamped metal. By 1923, he saved enough money to create the Liberty Coaster Company. His enterprise figured out how to mass produce the wagons for under $3. The company literally took off, and the wagons still sell today. He named it the Radio Flyer, paying tribute to two of his favorite inventions: the radio and the airplane.
Next: This classic toy saw a resurgence in the late 1990's, for good reason.
12. The Yo-Yo
Although its history goes back to nearly 500 B.C., the yo-yo only earned mainstream success in the late 1920s, when a young Filipino immigrant named Pedro Flores ignited an international craze. While working as a bellboy, Flores founded the Yo-yo Manufacturing Company in 1928. Once he secured funding and opened a factory, it took just a year to start producing 300,000 yo-yos a day. The "Wonder Toy" became a huge hit in the U.S., with yo-yo contests popping up all over the country.
Next: If you ever fell down the stairs, you probably thought about this toy.
13. Slinky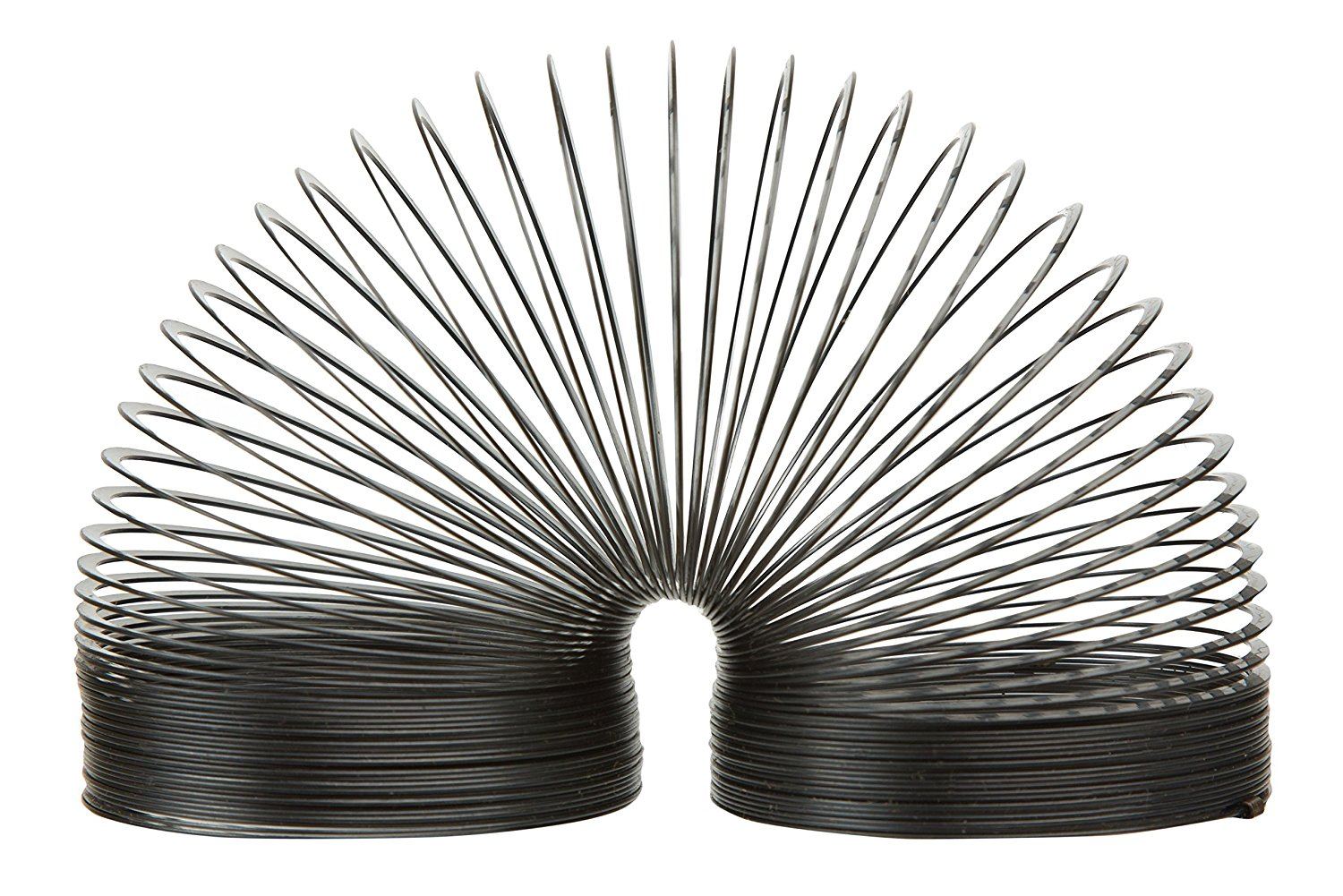 "A spring, a spring, a marvelous thing! Everyone knows it's Slinky!" We all know the jingle, but we might not realize the toy came about by accident. In 1943, mechanical engineer Richard James accidentally knocked off the shelf one of his sensitive springs to keep marine equipment steady. He watched it "walk" down to the floor and an idea sprang to life.
Slinky got its big break when Gimbels in Philadelphia let him demonstrate his toy during the Christmas season in 1945. He sold 400 within minutes. More than 60 years and 250 million Slinkys later, the country still loves watching them "walk" down the stairs.
Next: We can hardly imagine preschool without this iconic toy.
14. Play-Doh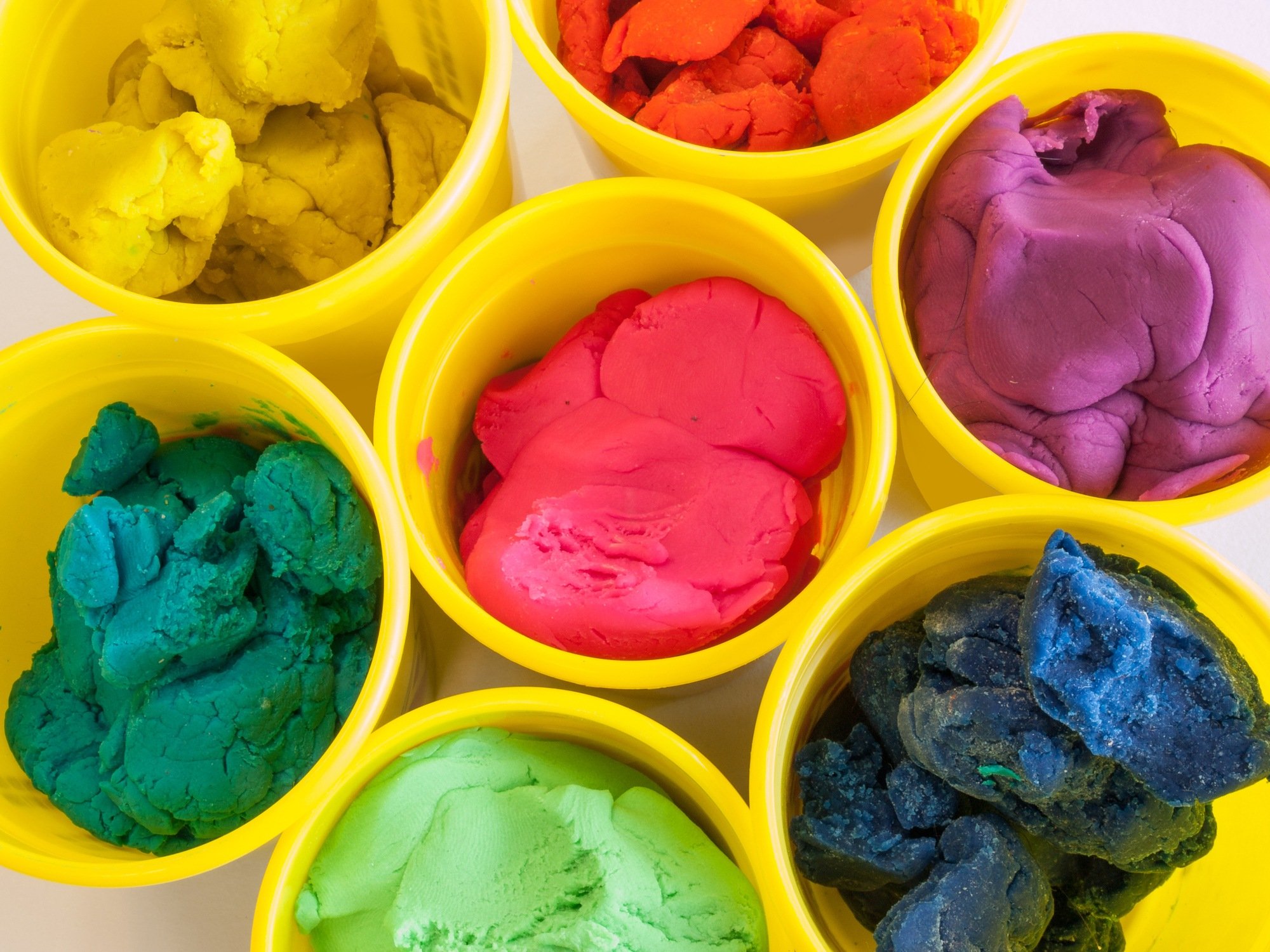 In the early 1950s, Joe McVicker sent some solid wallpaper cleaner to a classroom after learning that children found artist's clay too difficult to manipulate.The kids loved it, and he offered to send some to every school in Cincinnati. By 1956, Play-Doh had its name, and stores like Macy's and Marshall Field's began carrying it. The colorful versions we know today soon followed, with its familiar eight-color palette by 1980. Today, we have smushed more than 700 million pounds of the stuff, including glitter and glow-in-the-dark versions.
Next: These toys helped kids go "vroom vroom."
15. MatchBox Cars
In 1953, British toy company Lesney Products released a miniature model of Queen Elizabeth II's coronation coach, which became the company's first best seller. Within the year, company co-owner Jack Odell created an even smaller version for his daughter to take with her to school inside a matchbox. Enter MatchBox cars.
To keep up with competition from Hot Wheels, Matchbox racing tracks came out in the 1970s, and soon, the name became synonymous with a need for speed. Today, everyone from kids with a car fascination to adult collectors love the shiny, metal cars.
Next: You might remember the insane frenzy for these little critters.
16. Beanie Baby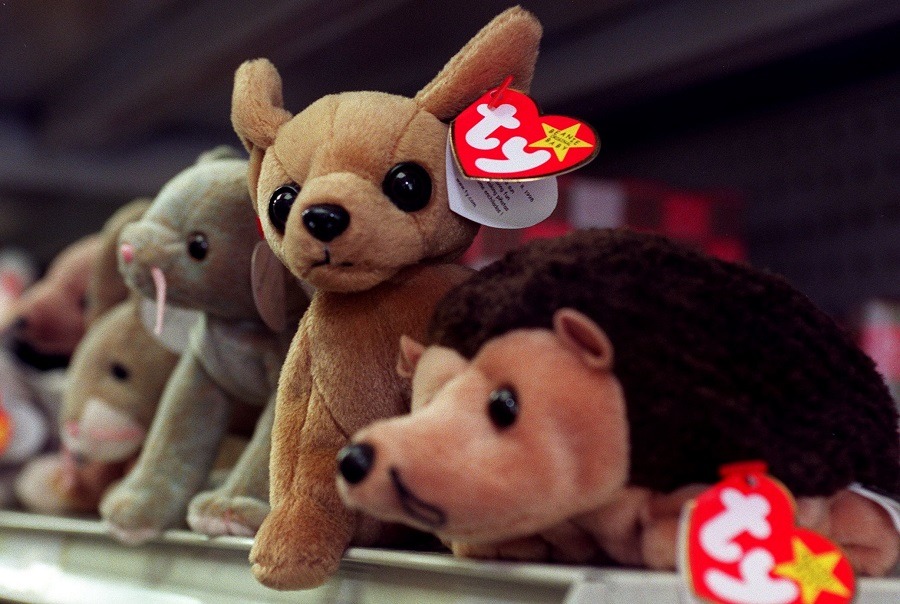 Launched in 1993 by Ty Inc., Beanie Babies rose to a frenzied level of popularity in the late 1990s. Both children and collectors scrambled for the collectible toys, some of which commemorated public figures like Princess Diana. Most sold for under $10, but some special editions earned big bucks. Today, Ty Inc. has expanded its product line significantly. And for you who held on to yours, rare ones still go for thousands of dollars online.
Next: Lots of parents threw some 'bows to get one of these hot items.
17. Tickle Me Elmo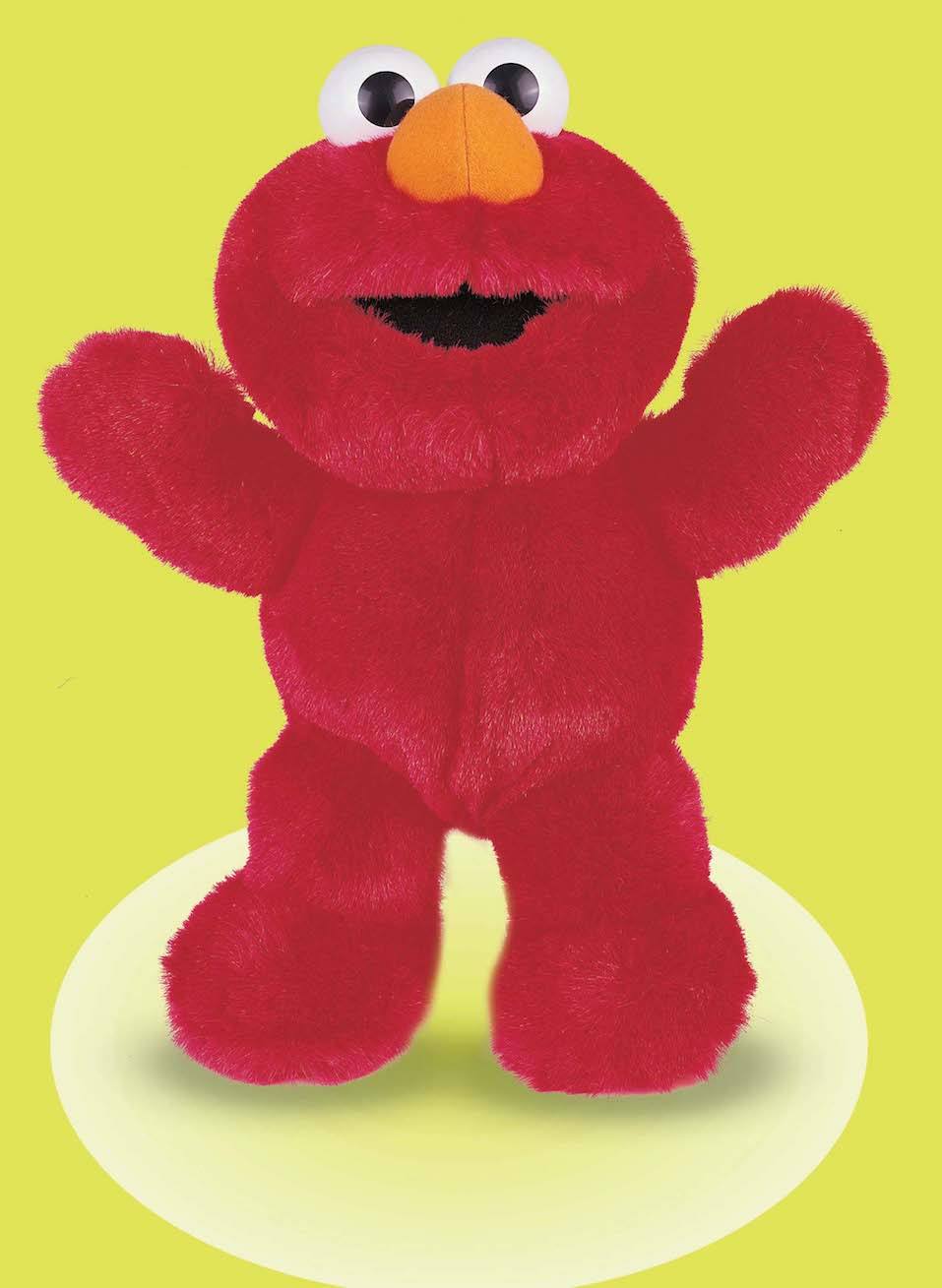 After watching kids playing in a park, toy inventor Ron Dubren decided to create a stuffed animal that would laugh when tickled, too. He, along with engineer Greg Hyman, made a stuffed monkey with an electronic chip in its stomach. The monkey never took off. When Tyco got licensed to produce a new line of Sesame Street toys in 1996, they asked Dubren to apply the same technology to Elmo.
Almost overnight, Tickle Me Elmo skyrocketed to the most sought-after toy of the 1996 holiday shopping season. Because of short supplies, retailers saw huge Elmo-seeking mobs willing to pay anything for the hot toy. Versions of the Elmo doll still sell today, although the fervor (thankfully) cooled down.
Next: These toys probably still live in your basement somewhere.
18. Fisher Price Little People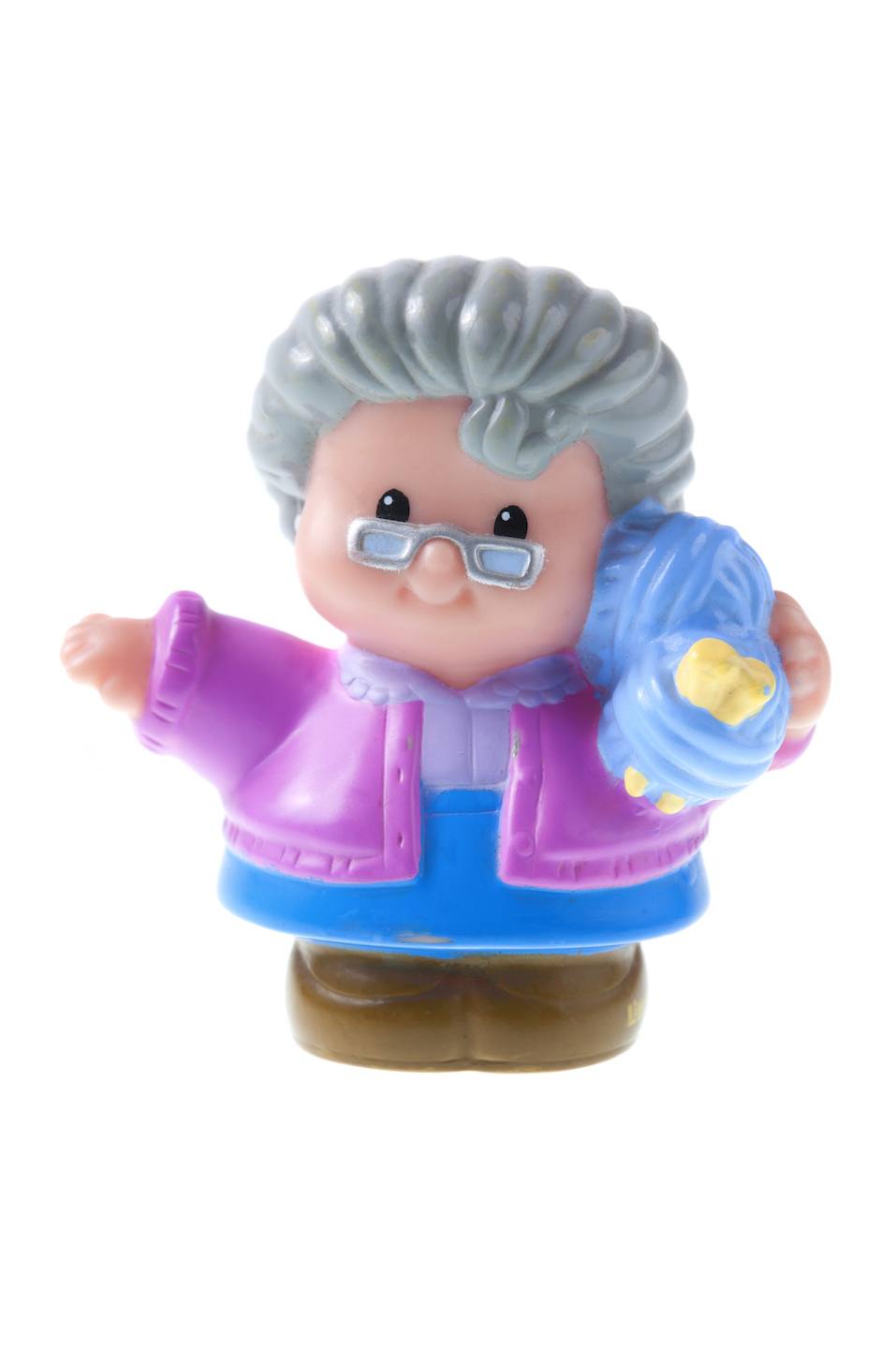 In 1950, three Fisher-Price toymakers designed a toy fire truck and created three, round-headed figurines to ride on top. Nine years later, the company came out with the Safety School Bus with the same round-headed removable figures. The cute, stocky figurines became staples of the line, now known as Little People. They went gone on to populate toy farms, castles, and even airports. It took until the 1970 for a black figure to join their ranks, but now kids play with Little People of all origins.
Next: These trucks started a trend that still continues today.
19. Tonka Trucks
In the late 1940s, the Mound Metalcraft Co., a small garden-implement business operating out of a Minnesota basement, began making metal toy trucks. Within a single year, it sold 37,000. Following this initial success, the group shifted to making solely toys and changed the company name to Tonka. It released its first pickup truck in 1955, a Jeep in 1962, and the Mighty Dump Truck in 1965. That one became the company's best-selling toy of the century. To date, Tonka has made 30 trucks. That line — now owned by Hasbro — continues truckin' around the world.
Next: Love or hate the candy, you can't deny the success.
20. PEZ dispensers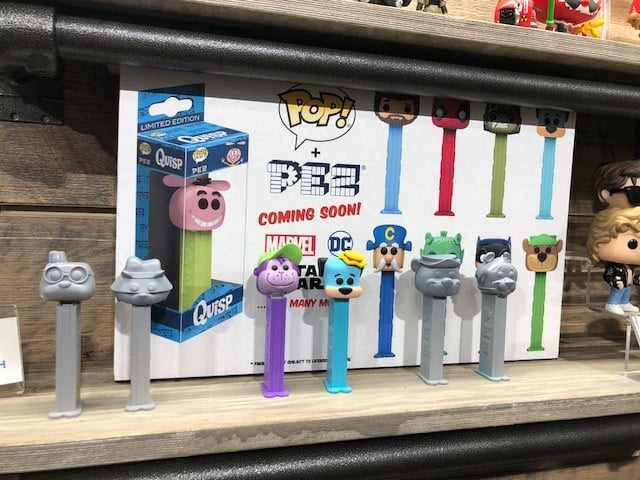 Oscar Uxa invented the now-ubiquitous PEZ dispenser in the 1950s, to dispense peppermint candies. The devices never really took off until someone decided to place heads on top in 1955. Today, new PEZ keep coming out, and some of the originals can net some serious coin. A few of the earliest dispensers in the shape of Mickey Mouse and Santa Claus go for up to $10,000 at auctions. Today, more than 1,500 different dispensers have been created, and more than 3 billion PEZ candies get eaten each year in the U.S.
Next: These books now come in a range of forms, including greeting cards.
21. Pop-Up Books
Believe it or not, the first pop-up books actually predate most print texts. They originally appeared in the 14th century, when a Catalan mystic began using revolving disks to illustrate his philosophical theories. Pop-up books did not cater to young audiences until the early 19th century, when lift-the-flap techniques first appeared children's books. In 1929, the Daily Express Children's Annual No. 1 became the first in a series of pop-ups. That effectively launched one of the longest-lasting book-based gimmicks in history.
Next: Americans went bananas for these dolls that launched a franchise.
22. American Girl Dolls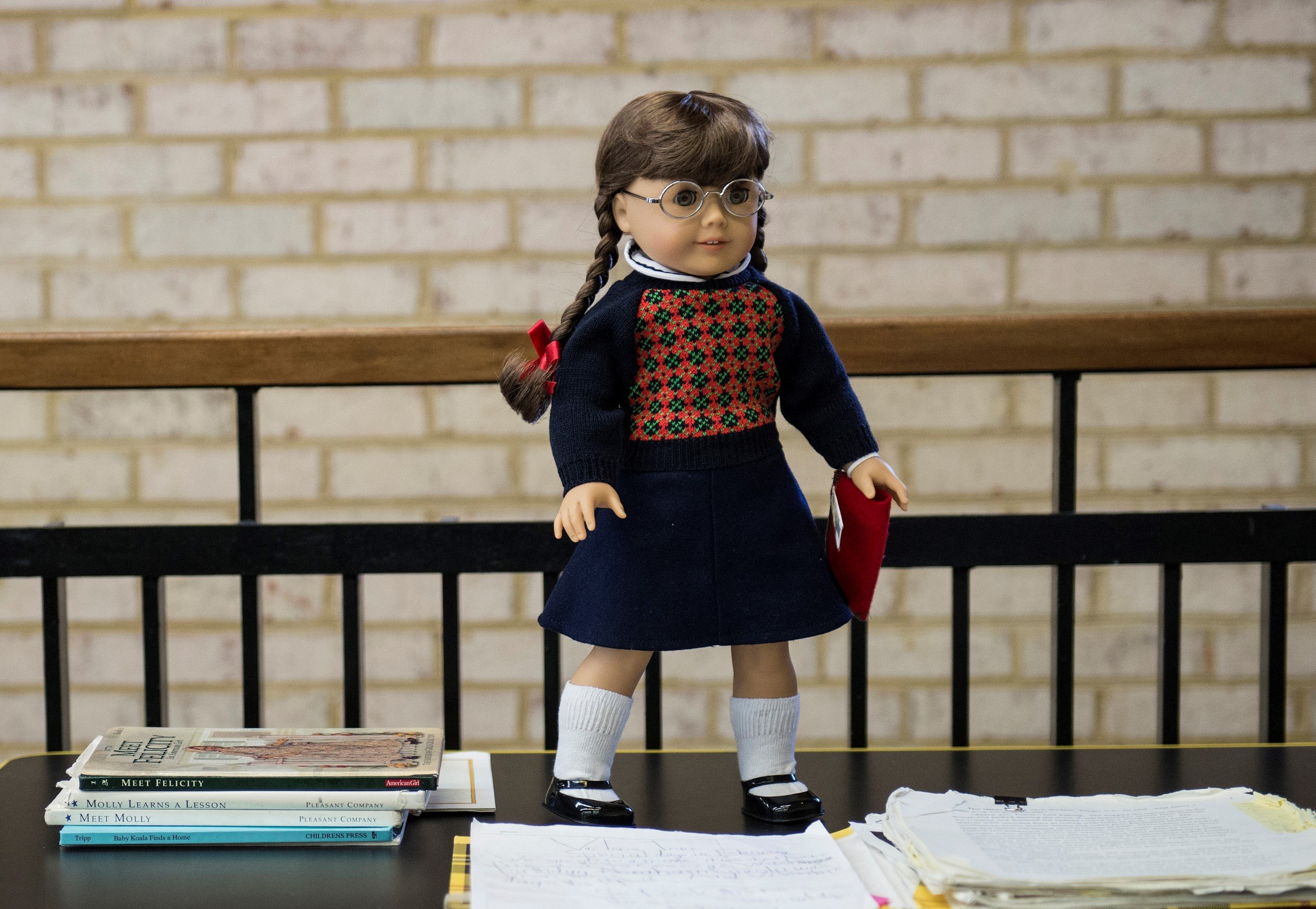 The uniquely personable American Girl franchise now ranks as one of the most beloved in U.S. culture. Girls love the dolls' realistic personalities and historical stories. That fandom does not come cheap. Dolls cost about $100 each and are sold in only a few dedicated stores, making the locations a sort of pilgrimage for fans around the country. Outfits, furniture, games, and interactive activities also accompany the dolls. The American Girl magazine also caters to adolescent and tween girls, to keep the love alive after they outgrow the dolls themselves.
Next: Speaking of dolls, you definitely know this one.
23. Barbie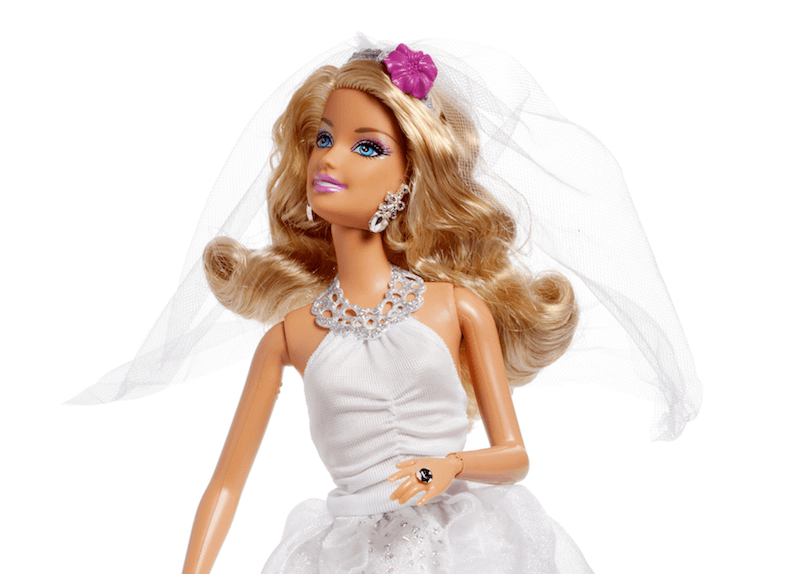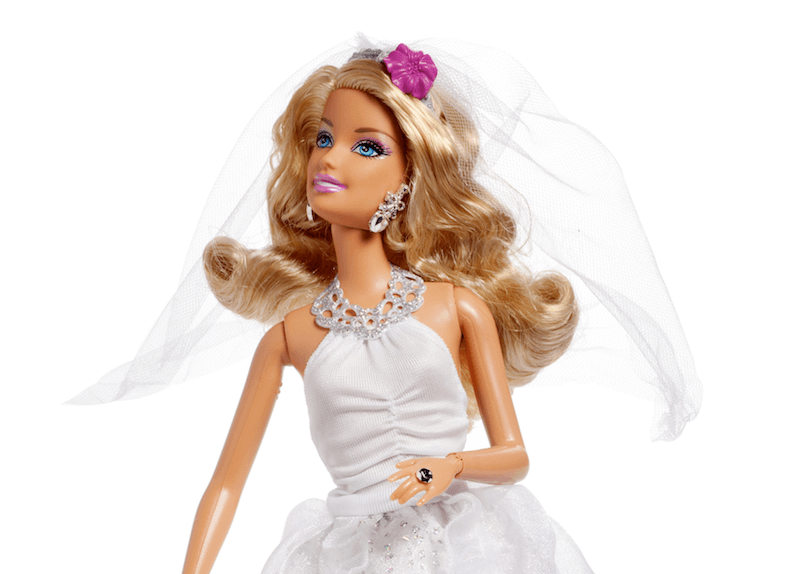 Mattel claims a Barbie doll gets sold every three seconds, which makes the billion-dollar brand the world's most popular doll for girls. Since her debut in 1959, Barbie has held more than 150 careers. "Barbie was the first incarnation of the adult version of a doll that would allow girls to envision, 'What do I want to be when I grow up?' besides a mom," said Walsh. She also embraced diversity relatively early. Barbie's first African-American friend came out in 1968, and the first African-American version of herself debuted in 1980.
"She has staying power because she's changed and grown with the times," explained Hogan. Despite her unrealistic proportions and improbable wardrobe, not to mention multitasking skills, Barbie remains one of the most popular toys of all time.
Next: These blocks really paved the way for an entire industry.
24. LEGO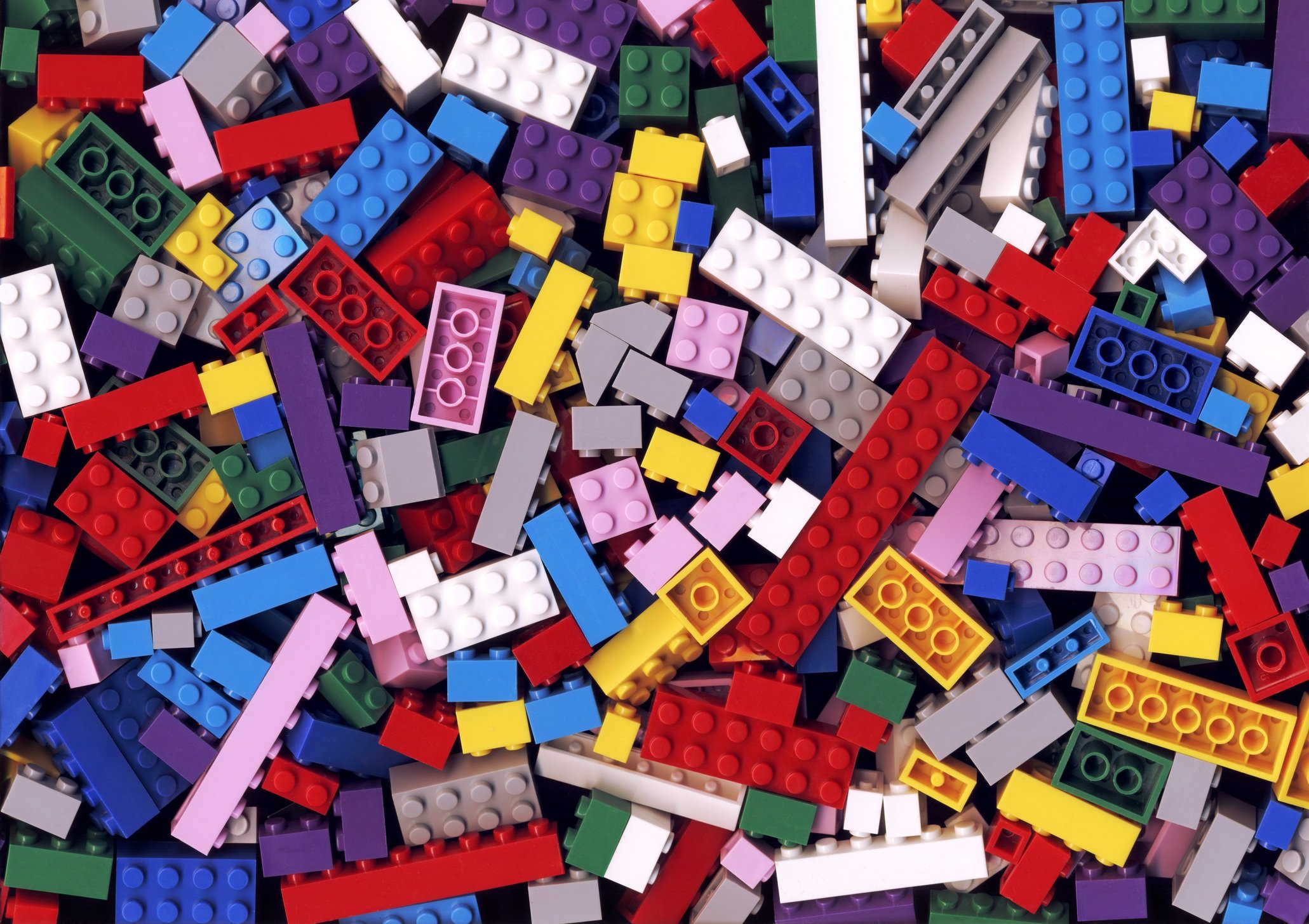 LEGO currently ranks as the world's biggest toy company, bringing in $2.3 billion in the first half of 2014, compared to Mattel's $2 billion. It has also spawned action-figures, TV shows, a fan conference and even movies. Since its debut in 1958, LEGO has allowed kids to build permanent structures from scratch, as well as learn to follow construction patterns and other skills.
That seriously impacted the toy and gaming industry, not to mention kids' lives. The popular game Minecraft came out of its creator's experience playing with LEGO. As Walsh put it, "I hear [so many] stories about people who have become architects and engineers because they had a love for building with LEGOs."
Next: This last influential toy transcended the boundaries of toys entirely.
25. Bubbles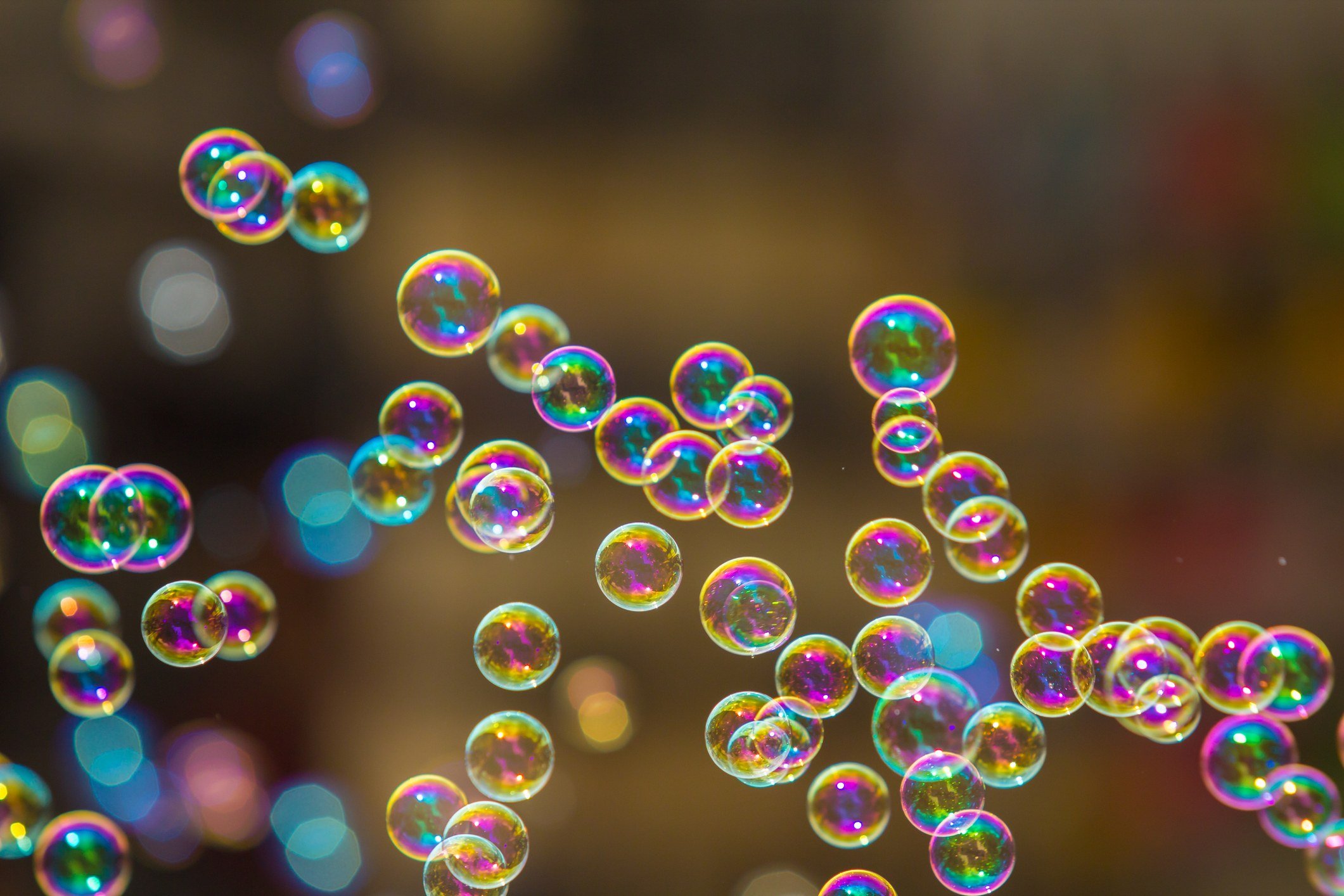 Although children had blown soap bubbles over pans of soapy water for many years, Chemtoy began bottling its own bubble solution in 1940, launching a true industry. Today, millions of bottles sell each year, in addition to bubble solutions, wands of various shapes and sizes, and even Bubble guns and sprayers. Bubbles have also become a part of our culture, in general.
In the 1960s, bubbles became a symbol of peace as the hippie movement blew bubbles into the air. More recently, they have regularly appeared at weddings as a more eco-friendly alternative to throwing rice. Not to mention, kids of all ages can enjoy them as relaxing, stress-relieving fun.
Follow The Cheat Sheet on Facebook!