The Trump Family's Favorite Vacation Destinations, Including Mar-a-Lago
The Trump family has always been a big fan of lavish vacations, even before they took their seats in the White House. Though, as you'll see in this list, they're traveling certainly increased in the year leading up to the election. Read on to find out where one of America's most luxurious families likes to vacation.
1. Italy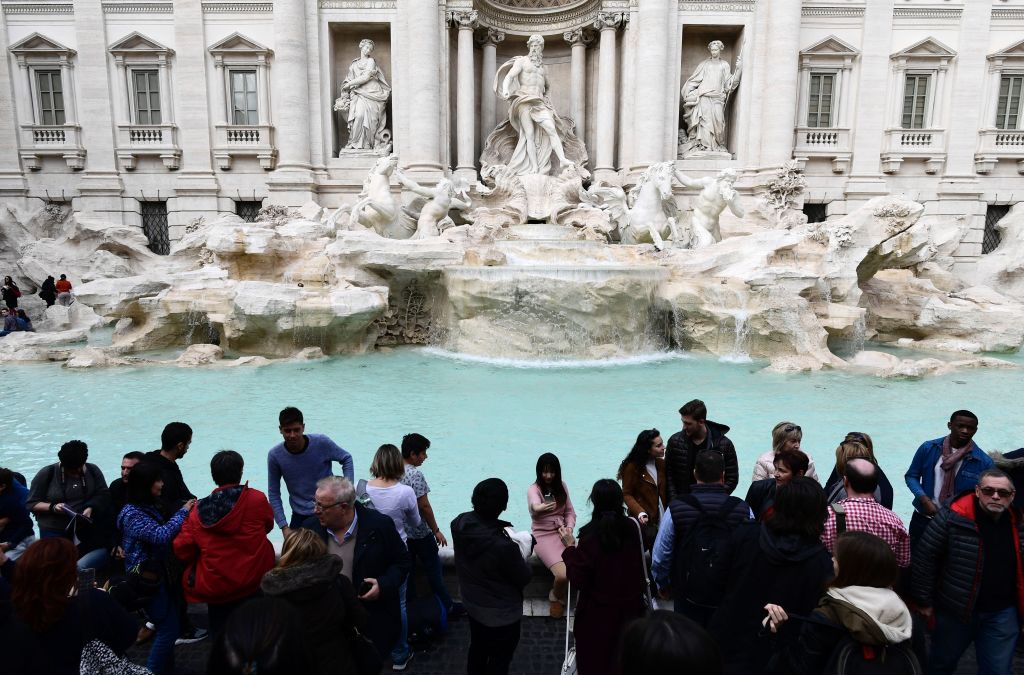 Back in 2015, Ivanka, along with her husband and children, celebrated the end of the summer with a seaside Italian vacation. She posted a series of envy-inducing photos of her and her family enjoying the beach, strolling the historical streets, and indulging in various Italian food and drinks.
"A little sight-seeing followed by a lot of Gelato! (P.S. My slides and Arabella's sandals are available at #Bloomingdales!)," she captioned this family photo.
Next: The Trump boys will go where the hunting's good. 
2. Hunting in Louisiana
Eric Trump and Donald Jr. are big fans of hunting. Look to their Instagram pages and you'll find sporadic posting of the two of them donning camouflage outfits and proudly holding up their recent kills. They've received some serious backlash for their big game hunts in the past, like this cheetah. But the brothers still enjoy hunting and posting about it in places like West Monroe, Louisiana.
Next: Tiffany Trump celebrated the end of midterms at this secluded beach resort. 
3. The Bahamas
In 2016, Tiffany Trump celebrated the end of midterms with a vacation to the Bahamas. Her resort of choice was The Cove Eleuthera. The Cove is known for being "Secluded. Seductive. Stylish." according to their website. Guests can enjoy relaxing in their luxury white sand beach-front rooms, getting pampered at the high-end spa, or indulging in some of the resort's fine dining options. Sounds like a very special way to celebrate the end of midterms.
Next: Ivanka went to this popular beach destination when she was pregnant with her third child.  
4. Belize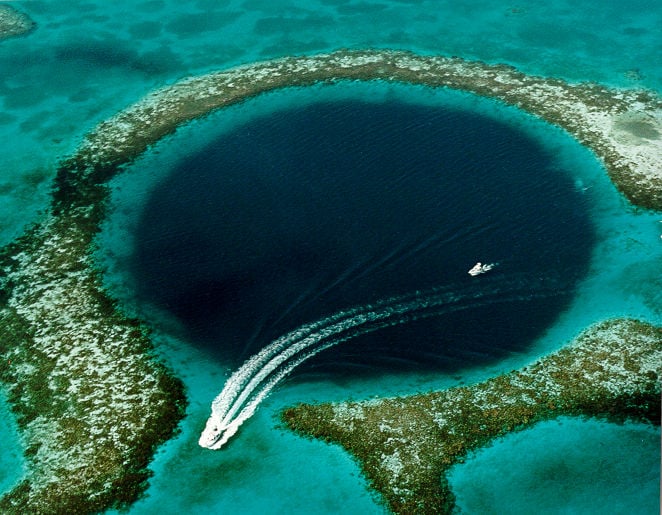 2015 was a great year for travel for Ivanka and her family. While she was pregnant with her third child, Theodore, Ivanka and her husband enjoyed a relaxing Belize vacation. The two enjoyed lounging around their resort, exploring their colorful surroundings, and eating romantic beach-side dinners.
Next: This vacation is a tradition for the Trump family. 
5. Aspen, Colorado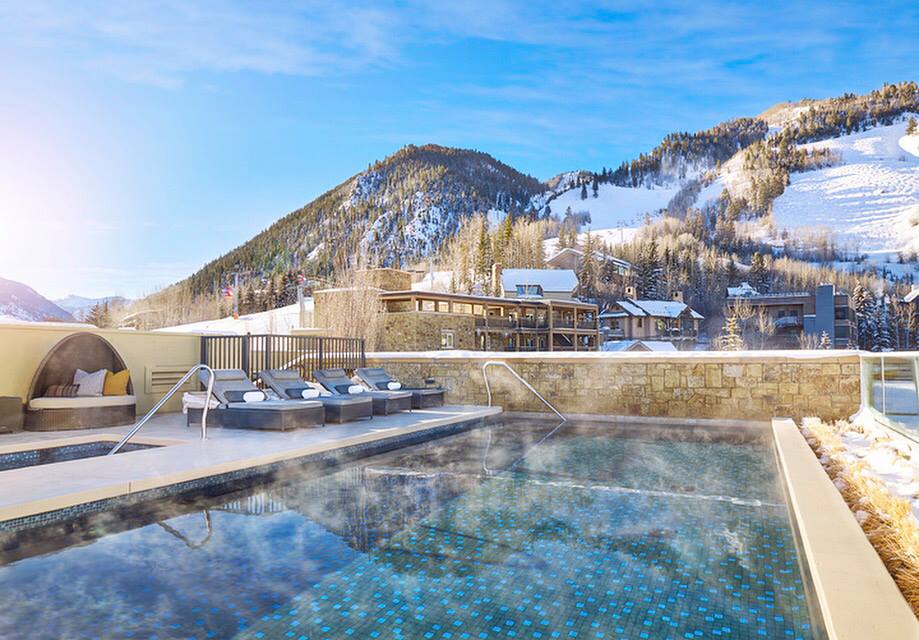 It's a Trump family tradition to hit the Aspen slopes once a year. This past year, the president himself, Melania, Tiffany, and Barron were not in attendance, but the president's other eldest children, along with their families, were there.
"It's our tradition to do a ski trip together once a year. My mother was a competitive skier, and we grew up on the slopes. I love seeing all of the cousins playing together in the snow. We've made a lot of great memories out there and I am excited to keep the tradition going," wrote Ivanka.
Next: The Trumps' favorite vacation spot 
6. Mar-a-Lago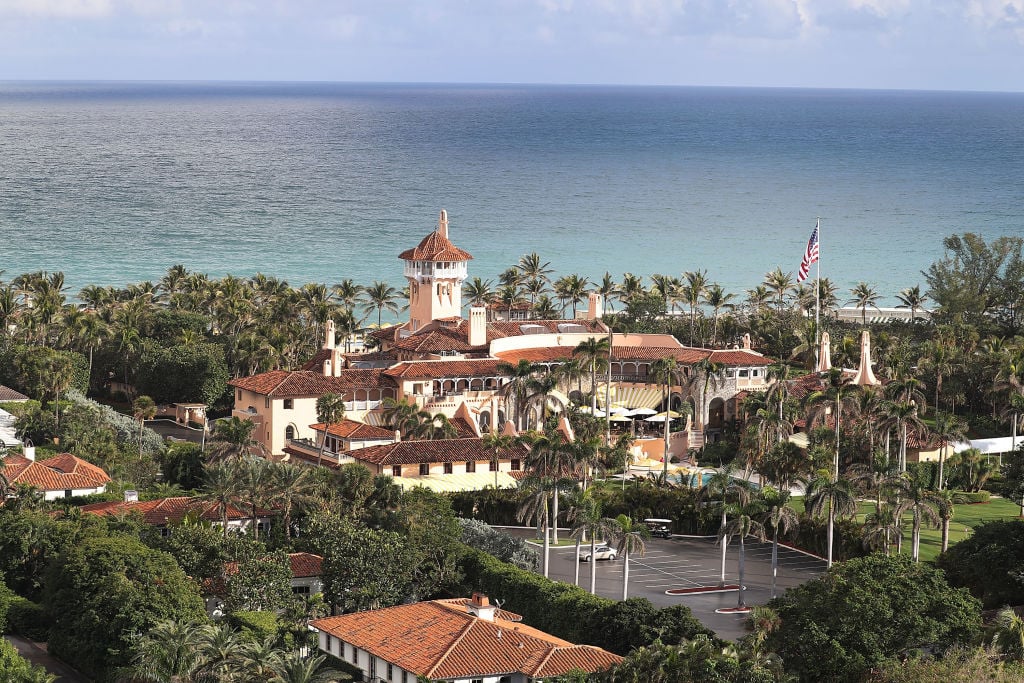 Mar-a-Lago, or "the winter White House," is a popular destination for every member of the Trump family, including the president himself. As of February 2018, Trump has spent 52 days in Florida at Mar-a-Lago. His family also enjoys a luxurious stay at the winter White House when they can manage it.
"You, too, can enjoy the 20-acre, gold-ridden property — for a membership initiation fee of $200,000 (pre-election the rate was $100,000) and a yearly fee of $14,000, of course," reports the CheatSheet.
Next: This Trump vacation property is now owned by Eric.   
7. Trump Winery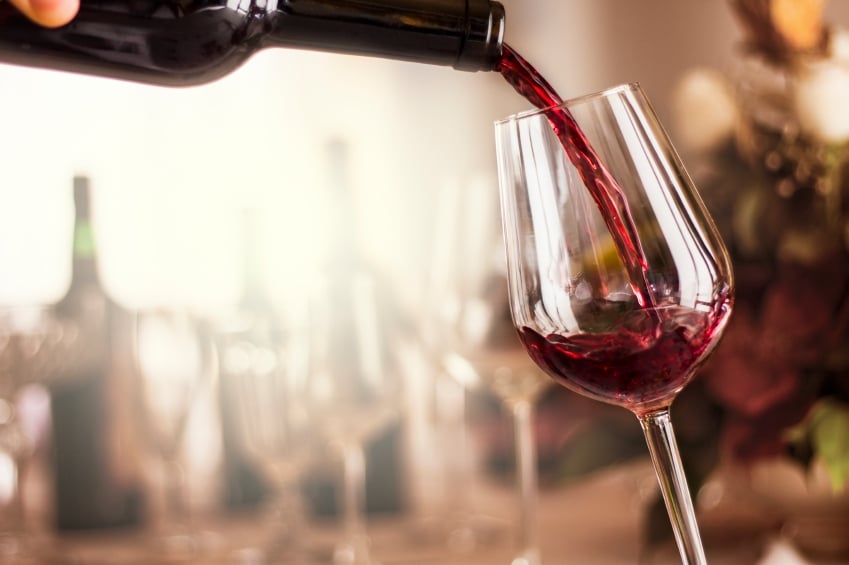 Of course the Trump family makes use of Donald's extensive vacation property collection. Eric Trump's wife, Lara Trump, posted this picture from Trump Winery back in 2016. "Good morning from @trumpwinery — one of the most beautiful places in the world!" she wrote on Instagram.
Next: Ivanka kept her Instagram following updated when she took a family vacation to this island in 2016.  
8. Hawaii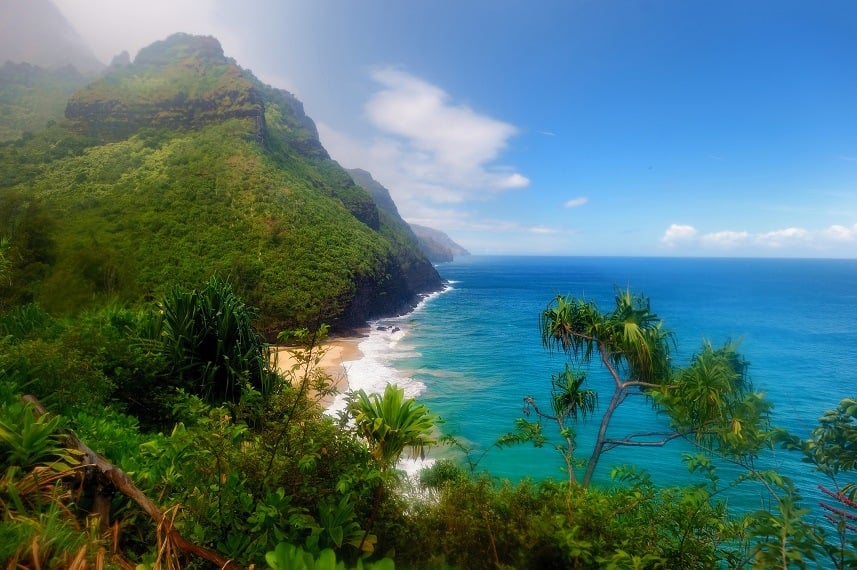 Ivanka and co took a trip to Hawaii in December of 2016. She kept her Instagram following updated as she and her family enjoyed night walks along the beach, splashing in the water, and enjoying all the magnificent views the island has to offer via helicopter ride. "Chasing waterfalls" she captioned this picture of her and Jared among the lush, green foliage of the island.
Next: Tiffany spent Christmas in her mother's home town.  
9. Georgia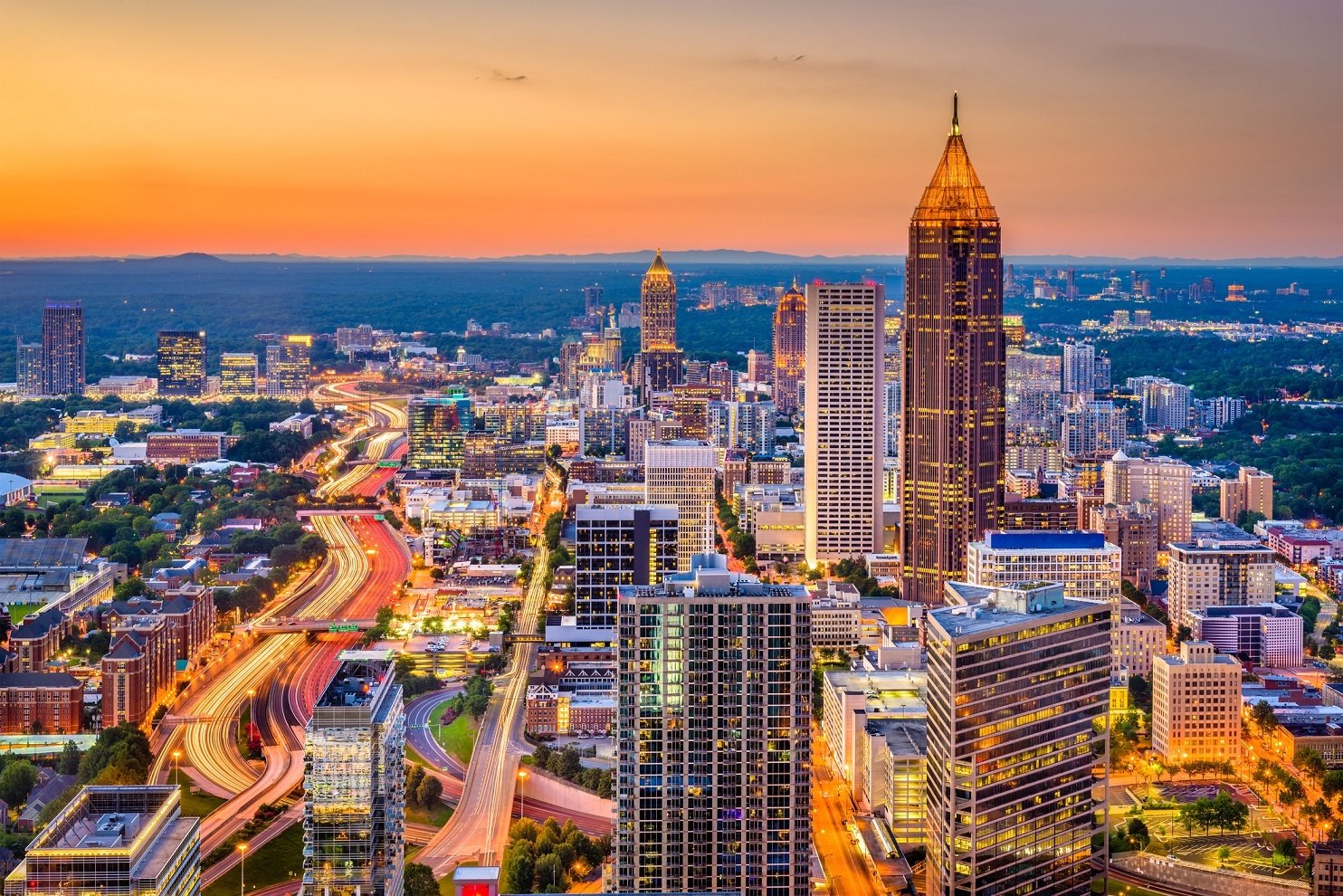 Tiffany spent Christmas in Whitfield County, Georgia back in 2016. She posted this photo along with the caption "Merry Christmas and Happy Holidays!"
"Her mother, Marla Maples, reportedly grew up in the north Georgia region," reports Town & Country.
Next: Lara Trump loves golf. 
10. Trump International Golf Links & Hotel
A quick look at Lara Trump's Instagram page and anyone can see that she's a big golf fan. It's no surprise, then, that Trump International Golf Links & Hotel in Doonbeg, Ireland is a favorite vacation spot of hers. In 2016 she posted this photo of Eric and herself on the links at one of Trump's several golf courses. "It's a gorgeous day in #Ireland," she captioned the photo.
Next: Ivanka's sightseeing trip with Wendi Murdoch 
11. Sightseeing with Wendi Murdoch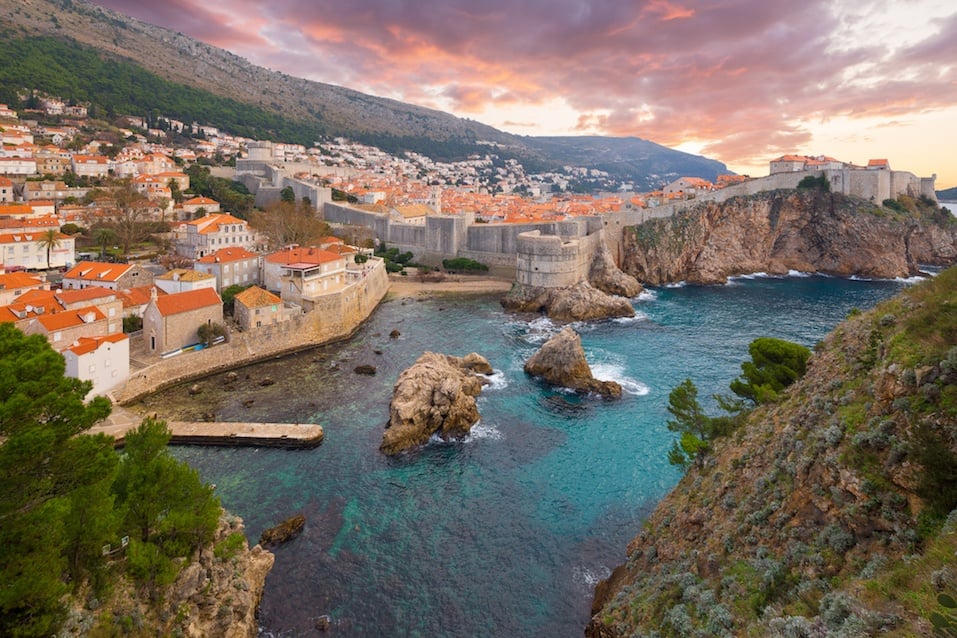 Back in 2016, Ivanka posted a photo with Wendi Murdoch, the ex-wife of Rupert Murdoch and possible former girlfriend of Vladimir Putin, of the two exploring Dubrovnik, Croatia. This isn't Ivanka's first photo with Murdoch (she's posted a photo of her friend previously calling her "one of those friends that inspires you to work hard, be better and laugh louder"), but this is the first photo she's posted of her and Murdoch on a trip together.
Next: This getaway location may surprise you. 
12. New Jersey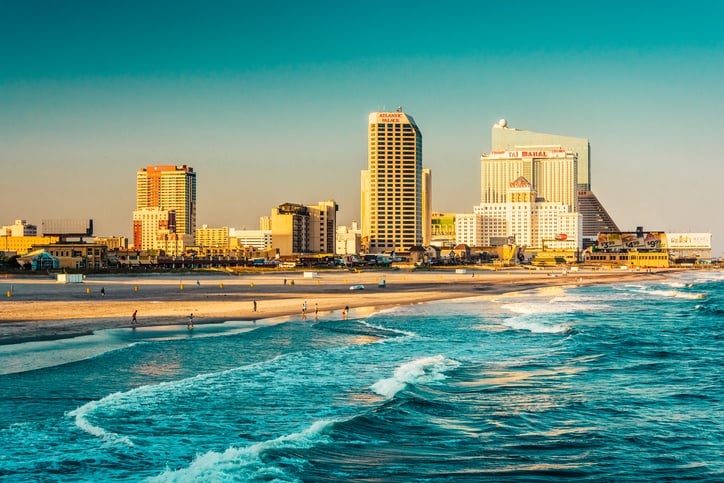 Not every Trump vacation is to a beautiful island or Trump-owned resort, sometimes the family just takes a trip to New Jersey. In 2016, Ivanka posted a photo of her and her family enjoying a sunny day on the pier and a snapshot of Jared and Joseph going go-karting. "Go Kart racing this Sunday in NJ!" she
captioned the photo
.
Next: Lara Trump traveled here for her other favorite sport. 
13. Rhode Island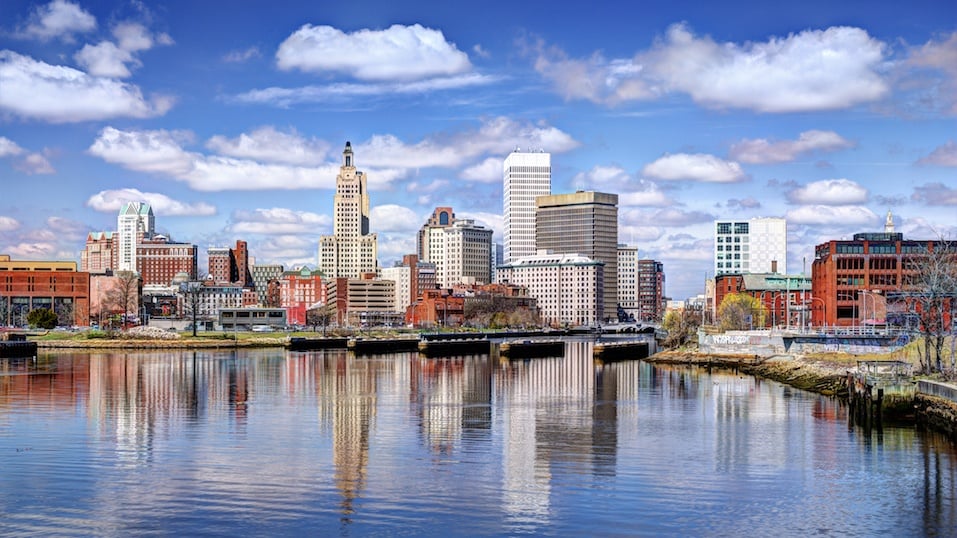 Golf isn't the only country club sport Lara Trump is a fan of, she loves tennis as well. In 2015, Lara posted a photo of her time in Newport to visit the International Tennis Hall of Fame. "I loved it there! Such a great place, Newport!," she wrote.
Next: Eric Trump and his wife celebrated Christmas from this sunny location
14. North Carolina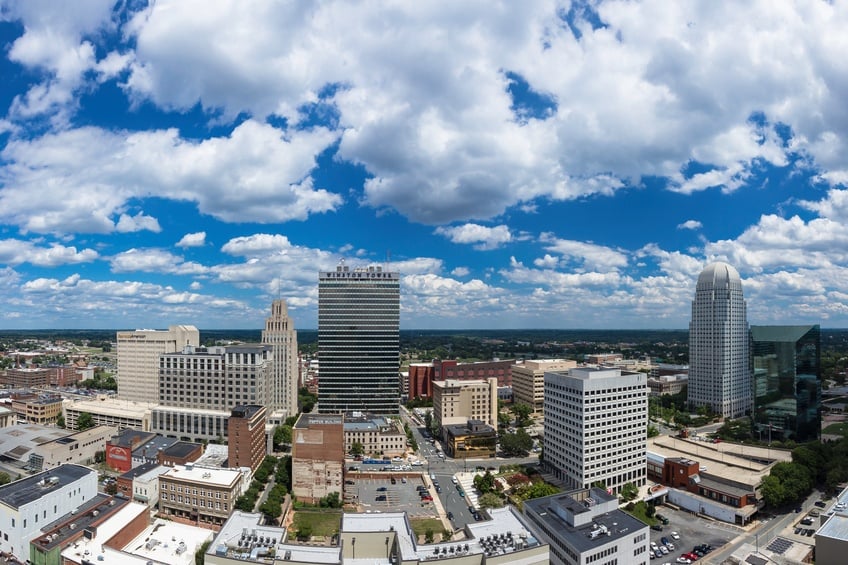 Eric Trump posted a holiday snapshot in 2016 of his wife Lara Trump and their two dogs enjoying a sunny boat ride in North Carolina. "Merry Christmas from @LaraLeaTrump and the dogs! Sending #NorthCarolina Christmas greetings!" he captioned the photo.
Next: Ivanka isn't the only Trump who loves Hawaii. 
15. Don Jr.'s trip to Hawaii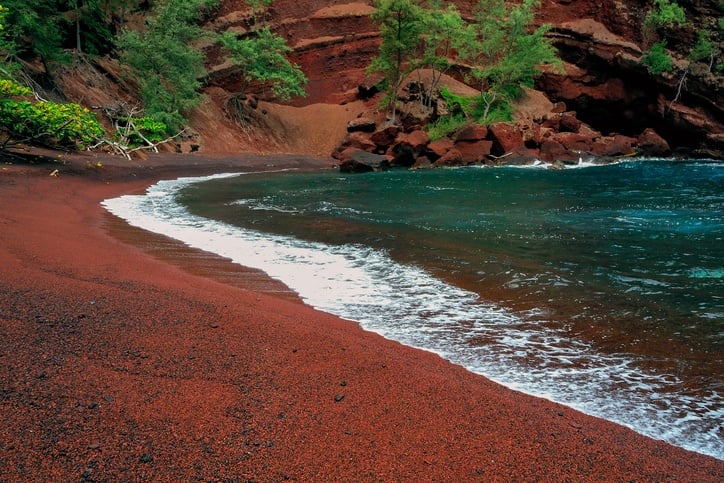 Ivanka isn't the only Trump who likes to soak up the Hawaiian sun — Donald Jr. is a fan as well. He and his wife celebrated their 10th anniversary together in Hawaii in 2015. "More shots from Hawaii. The view from our @trumpwaikiki room was so good it was hard to leave. 10th anniversary trip," he wrote on this Instagram post.