The Ugliest Celebrity Homes You've Ever Seen
Not every celebrity lives in the home of your dreams. In fact, there are some celebrity homes you'd probably pay not to live in. Read on to learn about some of the ugliest homes every owned by celebrities.
1. John Travolta's weird airport house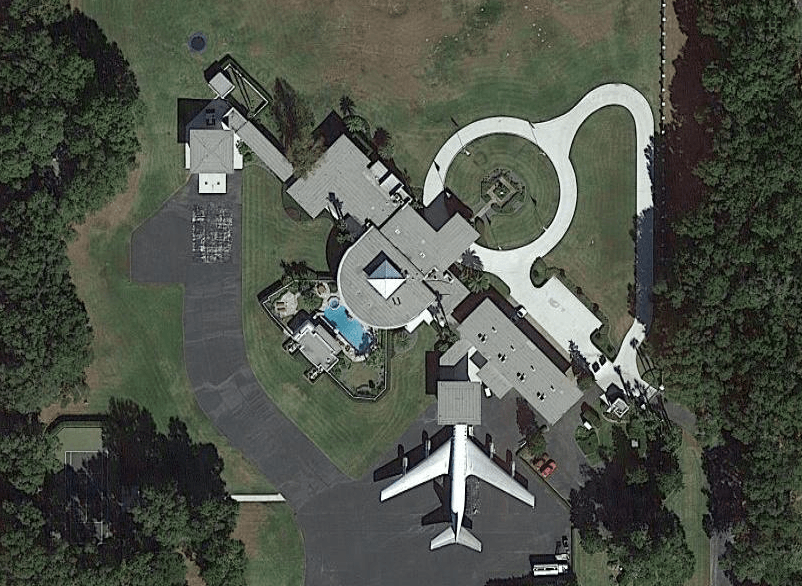 John Travolta is a huge fan of airplanes — such a huge fan that he basically lives at a luxury airport. He can fly private planes and has his commercial pilot's license, why wouldn't he live at a fancy airport? If he lived at a normal house, he wouldn't have anywhere to put his five aircrafts, including a Boeing 707 commercial jet airliner.
"Essentially this is a luxury residential community with its own private airport facilities, including a 1.4 mile runway that leads directly to your front door. Travolta's 6,400 square foot mansion with attached airplane hangar is located here," says Team Aguilar in their Five Ugly Celebrity Homes article.
2. Naomi Campbell's spaceship house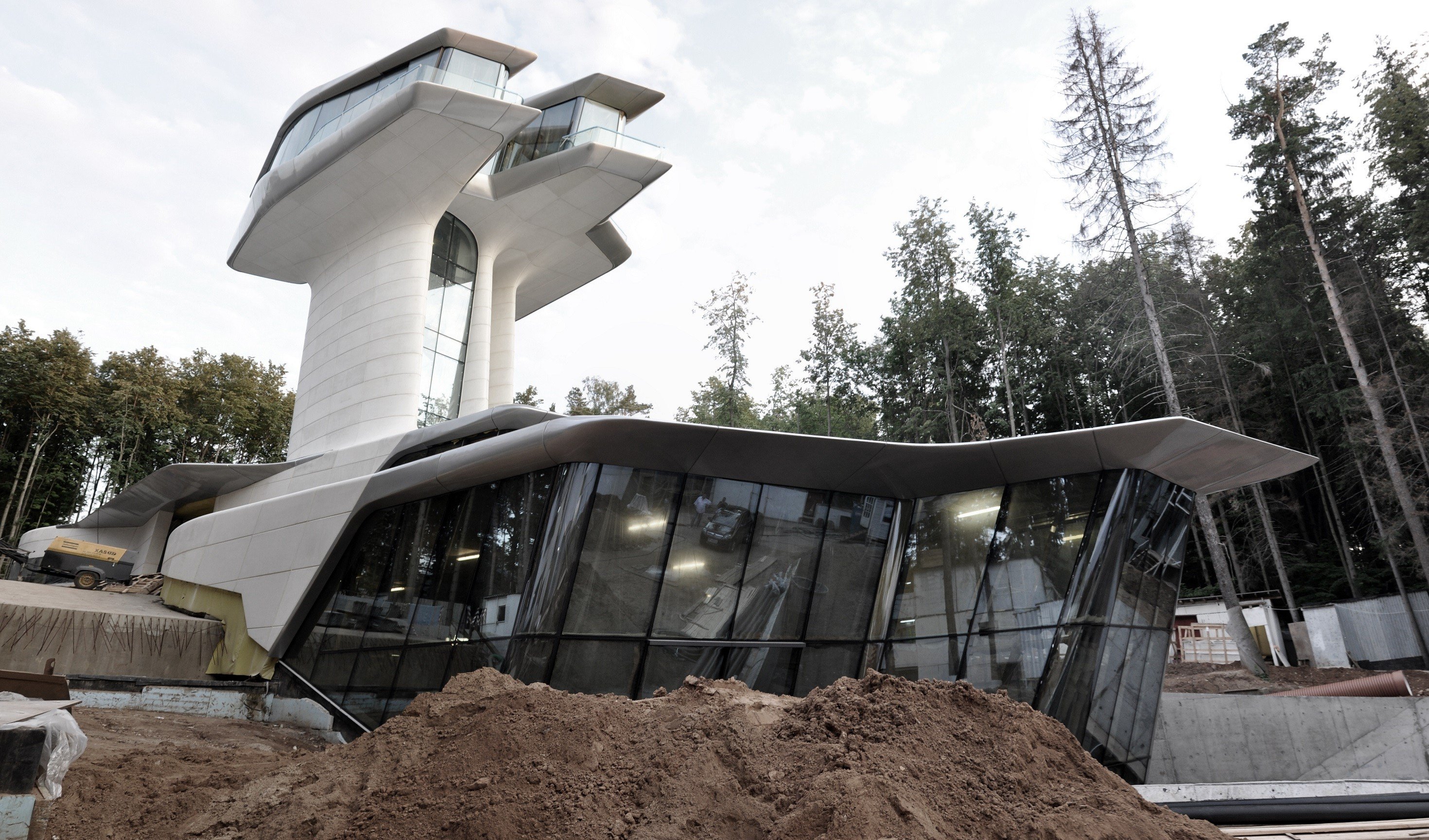 This spaceship-looking home was built for Naomi Campbell by her then-fiancée, Russian billionaire Vladislav Doronin. The home was designed by famous architect Zaha Hadid, and is located in the resort town of Barvikha (just outside of Moscow).
"The 28,500-square-foot home features a 65-foot-tall giraffe neck that somewhat resembles an Air Traffic Control tower—whence Campbell will throw her tantrums from on high?—and is meant to extend the exterior topography to the interior of the building while geometrical definition is derived from the surrounding environment.," says Curbed writer Sarah Firshein.
3. Martha Stewart's "Turkey Hill"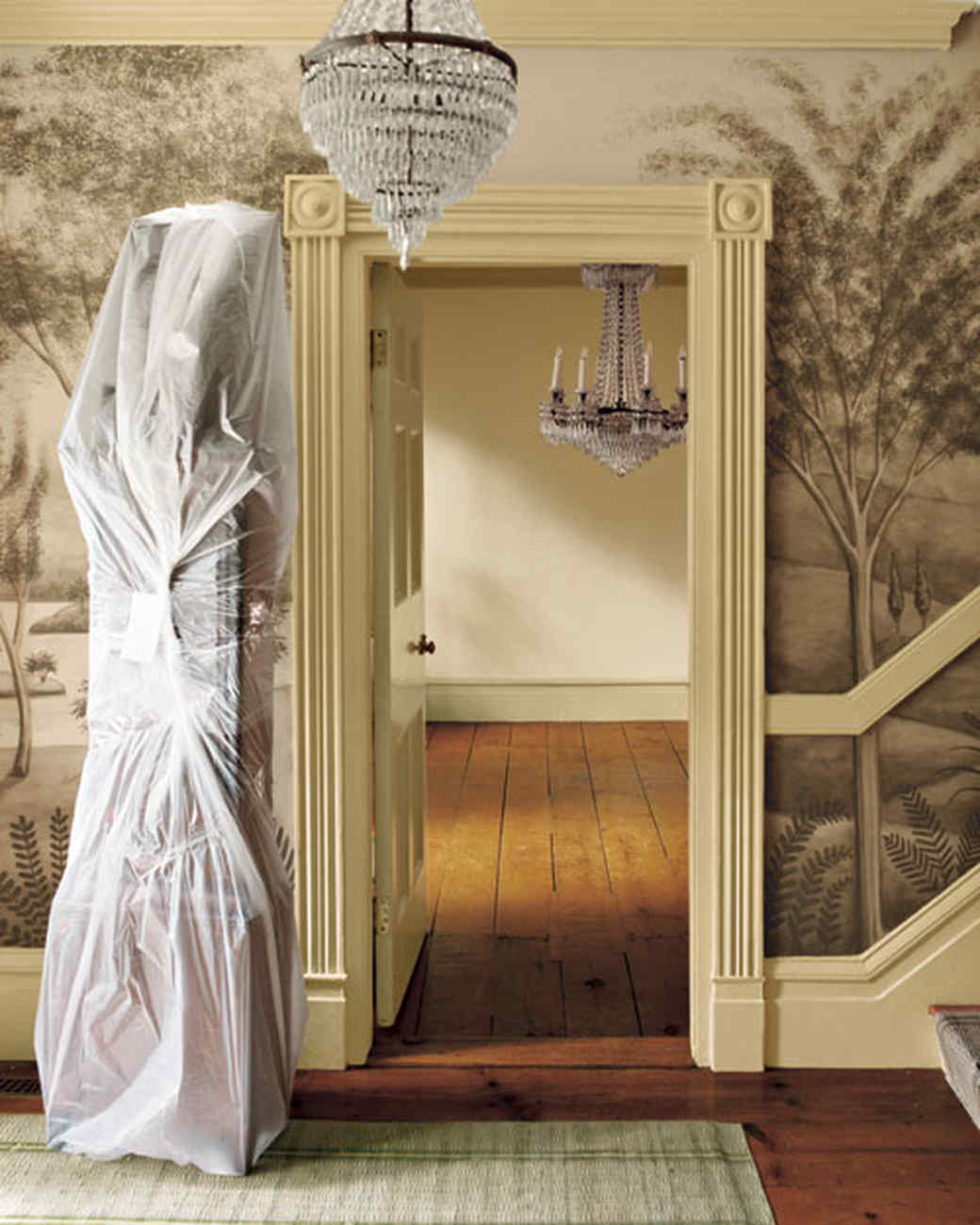 It's no surprise that Martha Stewart wanted to sell her Westport, Connecticut home called "Turkey Hill." The estate houses nine bedrooms, three baths, numerous outbuildings, and "the nicest garden in town." However, International Listings put the home on their list of Top 10 Ridiculous, Obnoxious, and Just Plain Ugly Celebrity Houses. 
"We feel that – given Martha's gift for creativity – this house really is a turkey," they wrote.
4. Jackie Siegel's Versailles mansion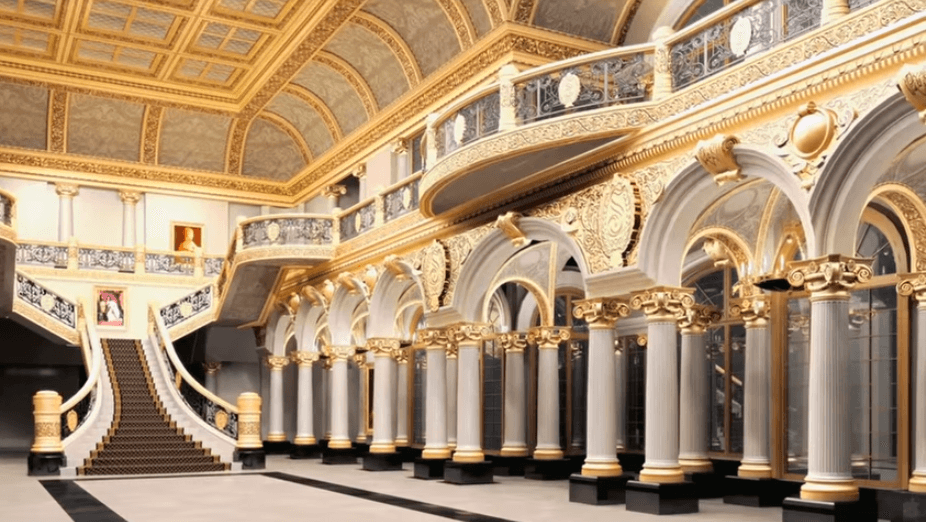 One Versailles is not enough! Jackie Siegel, the famous American socialite, model, actress, beauty pageant director and computer engineer, decided she wanted her own Versailles constructed in Windermere, Florida. Modeled after the real thing, Siegel's Versailles includes 14 bedrooms, 11 kitchens, 32 bathrooms, an indoor roller rink and a two story movie theater. Siegel's home has been called gaudy, over-the-top, and excessive.
5. Penn Jillette's desert home known as "The Slammer"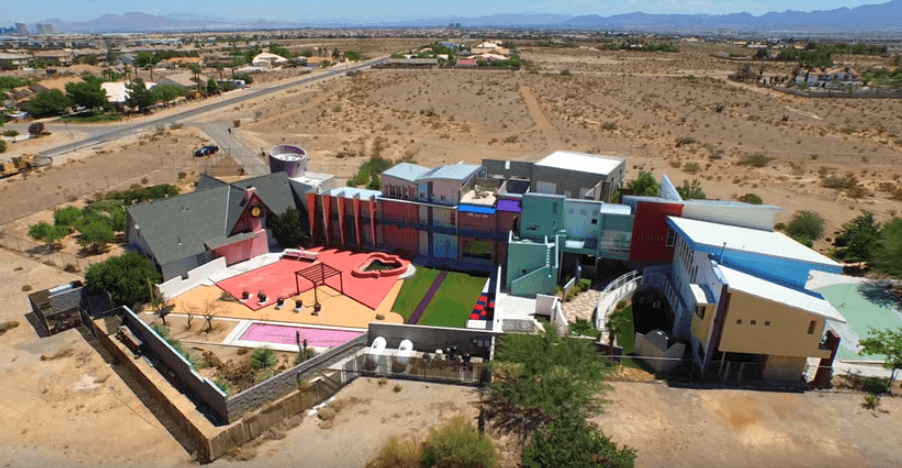 Famous magician and actor Penn Jillette used to live in one of Las Vegas's most bizarre homes. So bizarre that, according to the Las Vegas Review Journal, "prospective homeowners have criticized The Slammer's looks and avoided buying homes near it."
What started out as a simple two story building with a modest A-frame design, turned into quite the creative venture.
"Over the years Penn started buying up land around the building expanding his property from a few thousand square feet to a 10 acre compound," wrote Team Aguilar. "He then proceeded to fill his ten acres with a cornucopia of weird and colorful structures that ended up resembling a toddler's attempt at building a Lego house."
6. Britney Spears had a bar in every room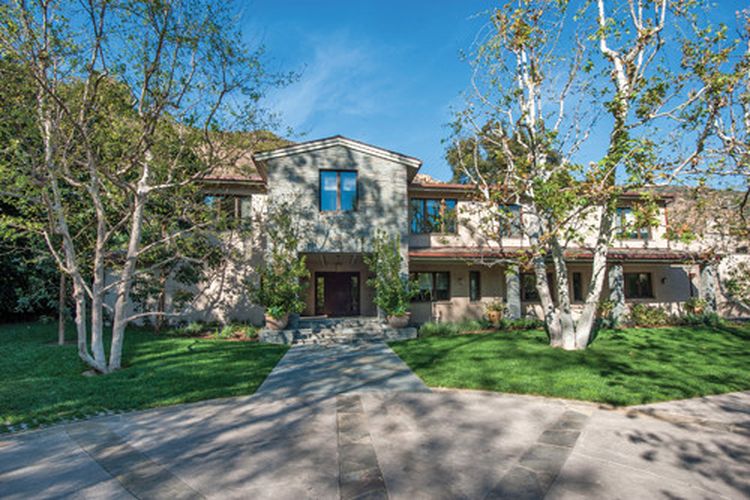 Britney Spears's Malibu estate was one of the gaudiest celebrity homes on the market. The estate includes seven bedrooms, six and a half bathrooms, a huge pool with a spa, tennis court and gym, and a bar in every room.
"A bar in every room was too over-the-top for the average potential buyer in that price range," says Gossip Rocks of Spears's attempts to sell the 7,400 square foot home.
7. Michael Jackson's Neverland Ranch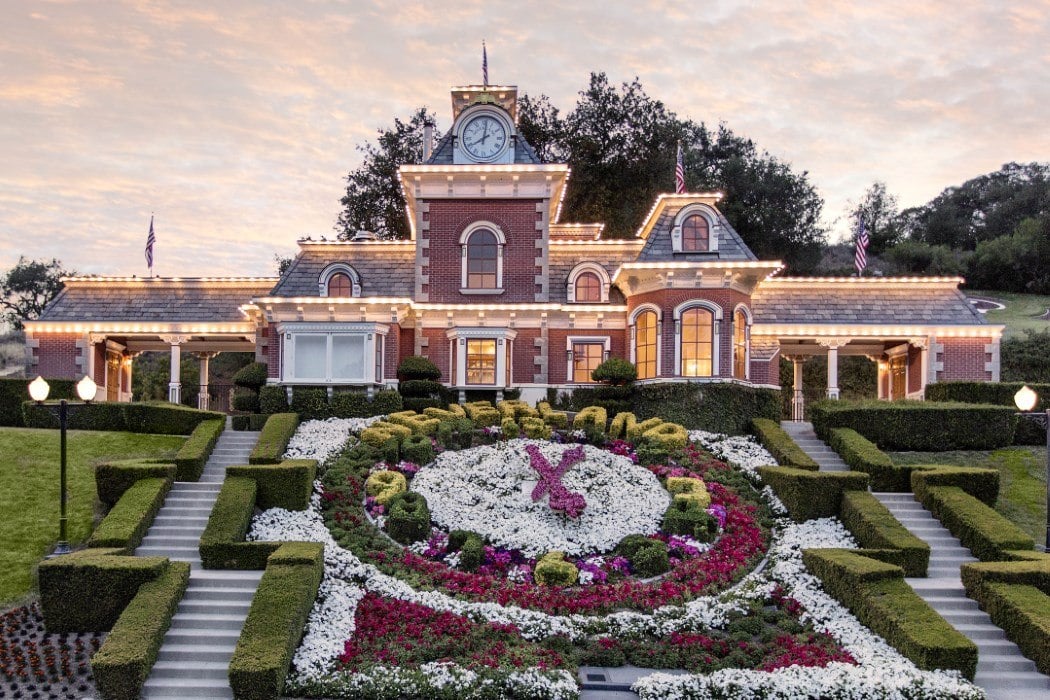 Michael Jackson's Neverland Ranch is definitely one of the most bizarre celebrity homes on the list. The ranch was the pop singer's private amusement park as well as his home. The 2,800 acre property included a zoo, ferris wheel, mer-go-round, and bumper cars, as well as various other rides.
Today, Neverland is a bit of a ghost town, despite Jackson's daughter promising to rebuild the ranch.
Check out The Cheat Sheet on Facebook!