The Worst Failed Chain Restaurants That No One Misses
Millennials may hate Applebee's, but still there's no denying the pull of a chain restaurant. From the predictable décor to the deep fried appetizers and overpriced cocktails, a chain is comforting in its familiarity. A Denny's in Des Moines is identical to a Denny's in Portland. And no matter where you go, you know you're getting a Grand Slam.
But despite their former popularity, the current trend towards healthy, locally-grown farm to table fare has left chain restaurants scrambling to keep up. People don't want deep fried onions anymore — at least, not if they're focusing on eating organic. They're trading manufactured kitschy restaurant décor for deconstructed salads and beverages served in mason jars. The hipsters have spoken — chain restaurants don't feed their appetites anymore. And while some are still surviving, others have been forced to shutter their doors for good.
Ahead, check out the worst failed restaurant chains in America that nobody really misses.
1. Howard Johnson's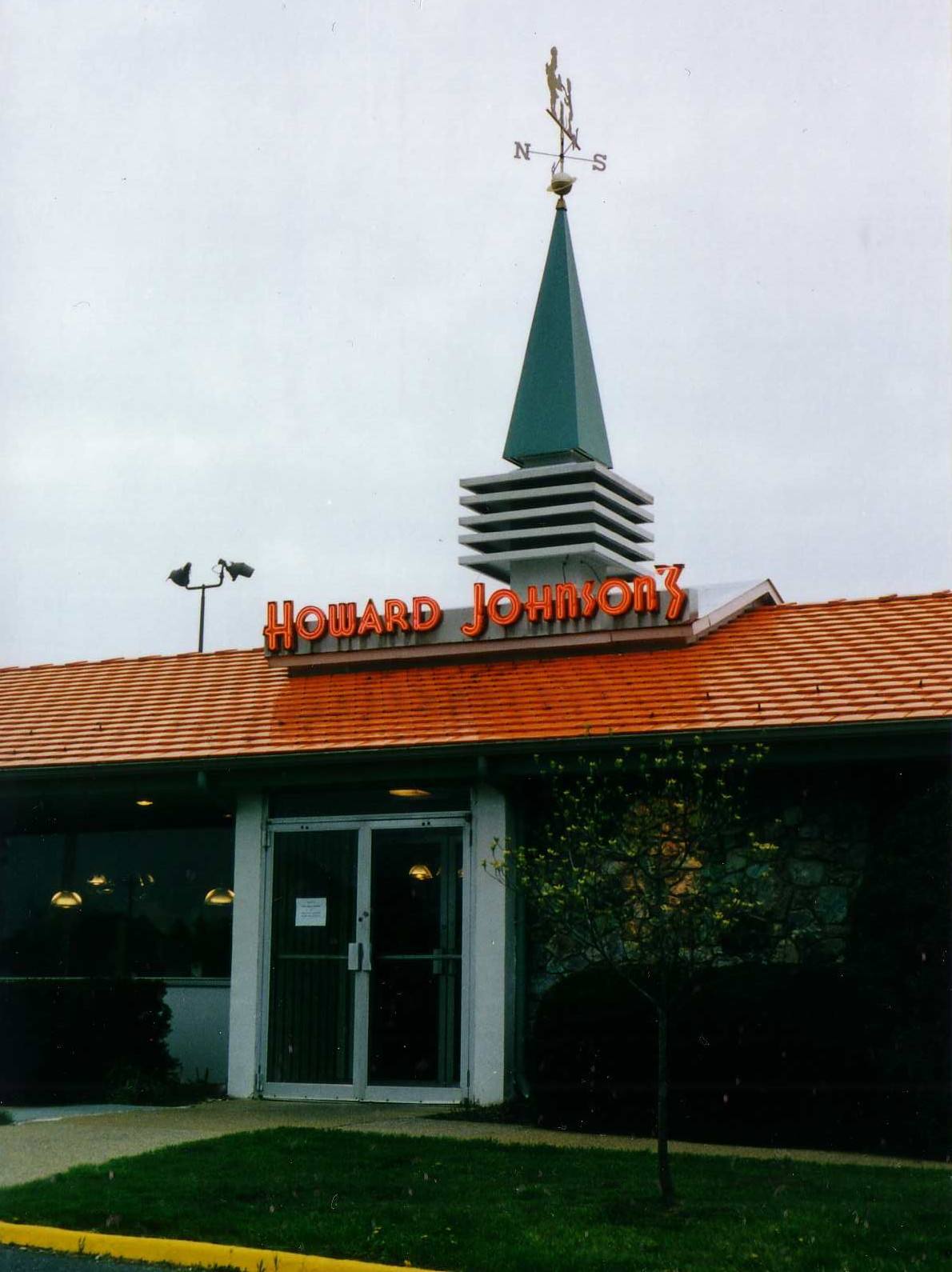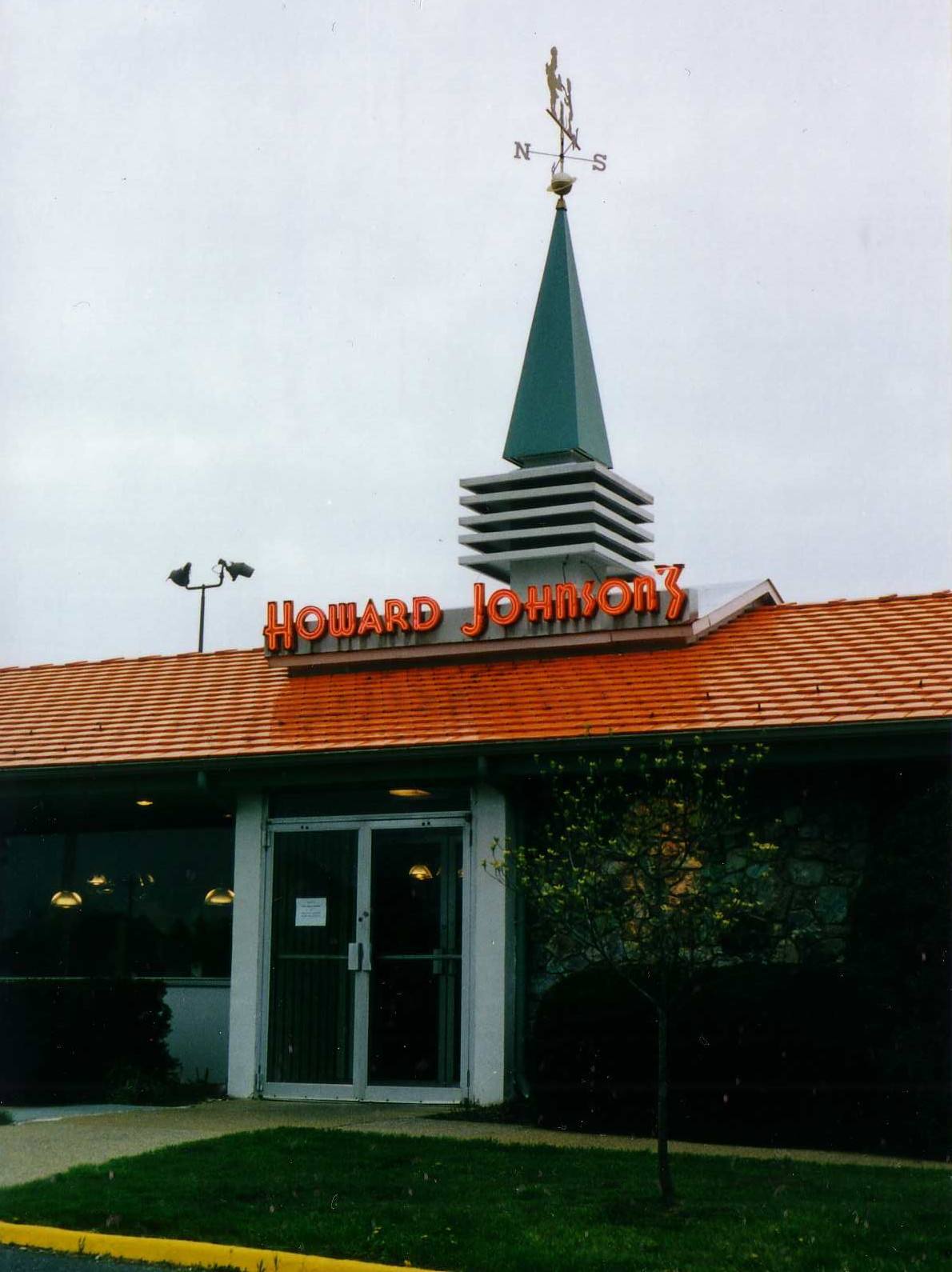 Who doesn't remember HoJo's?
Howard D. Johnson opened a roadside soda fountain in 1935 and swiftly started selling rights to franchisees who were willing to follow his rules for the menu and general operation. In the 1970s, the highways of the United States were dotted with HoJo's signature orange roofs. The chain offered chicken, clams, hot dogs, and ice cream to travelers.
The downfall of Howard Johnson's was ultimately their competitors. Friendly's had their ice cream, KFC was all about fried chicken, and in comparison, HoJo's was just too basic. By 2009, their 870 locations had been reduced to just three remaining restaurants in Bangor, Maine, and Lake Placid and Lake George, New York. The final restaurant location in Lake George closed in 2017 when the owner was arrested and charged with sexual abuse by 14 former employees ranging in age from 14 to 43.
Next: Even celebrity promoters couldn't save this chain restaurant.

2. All-Star Café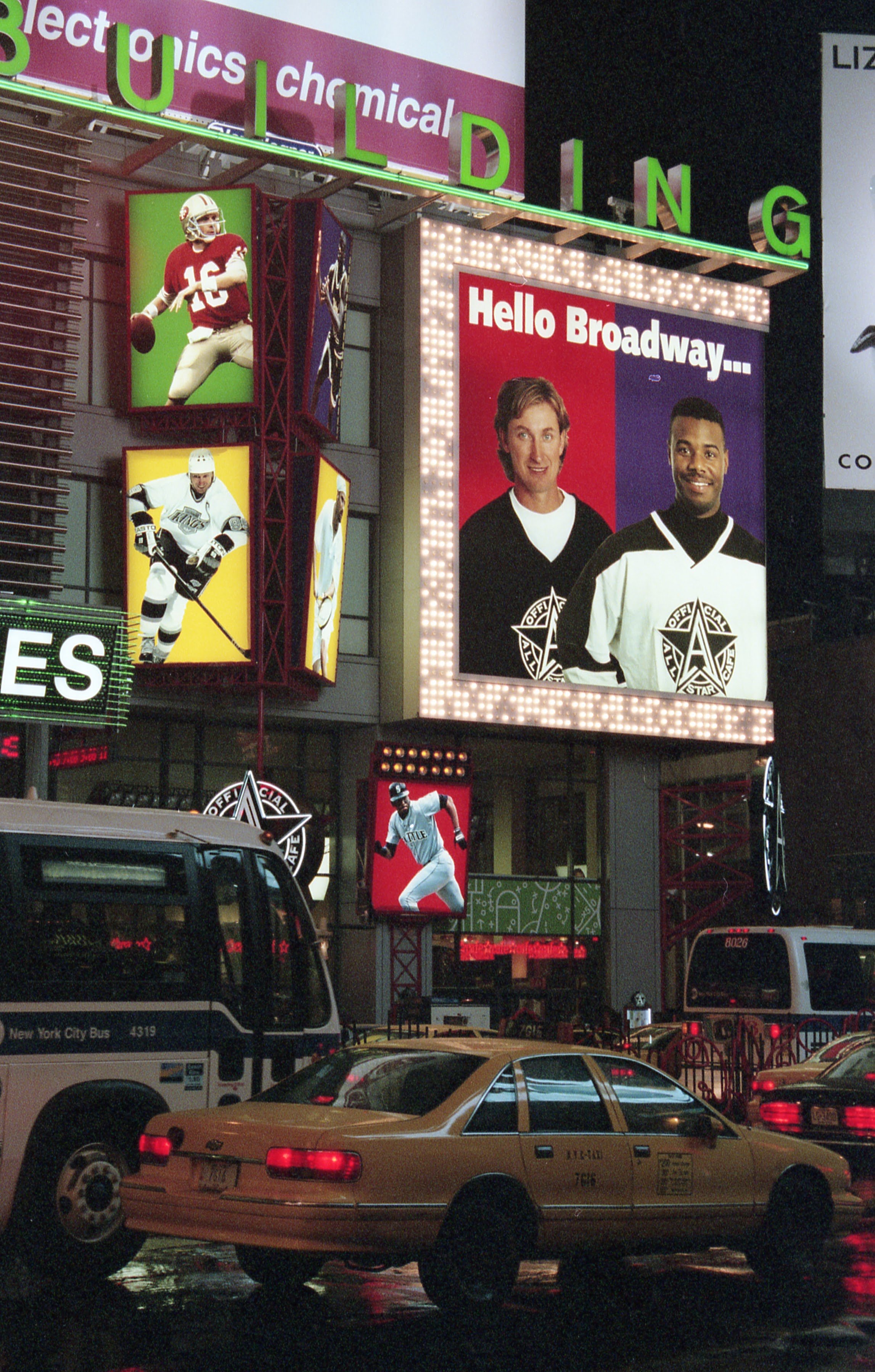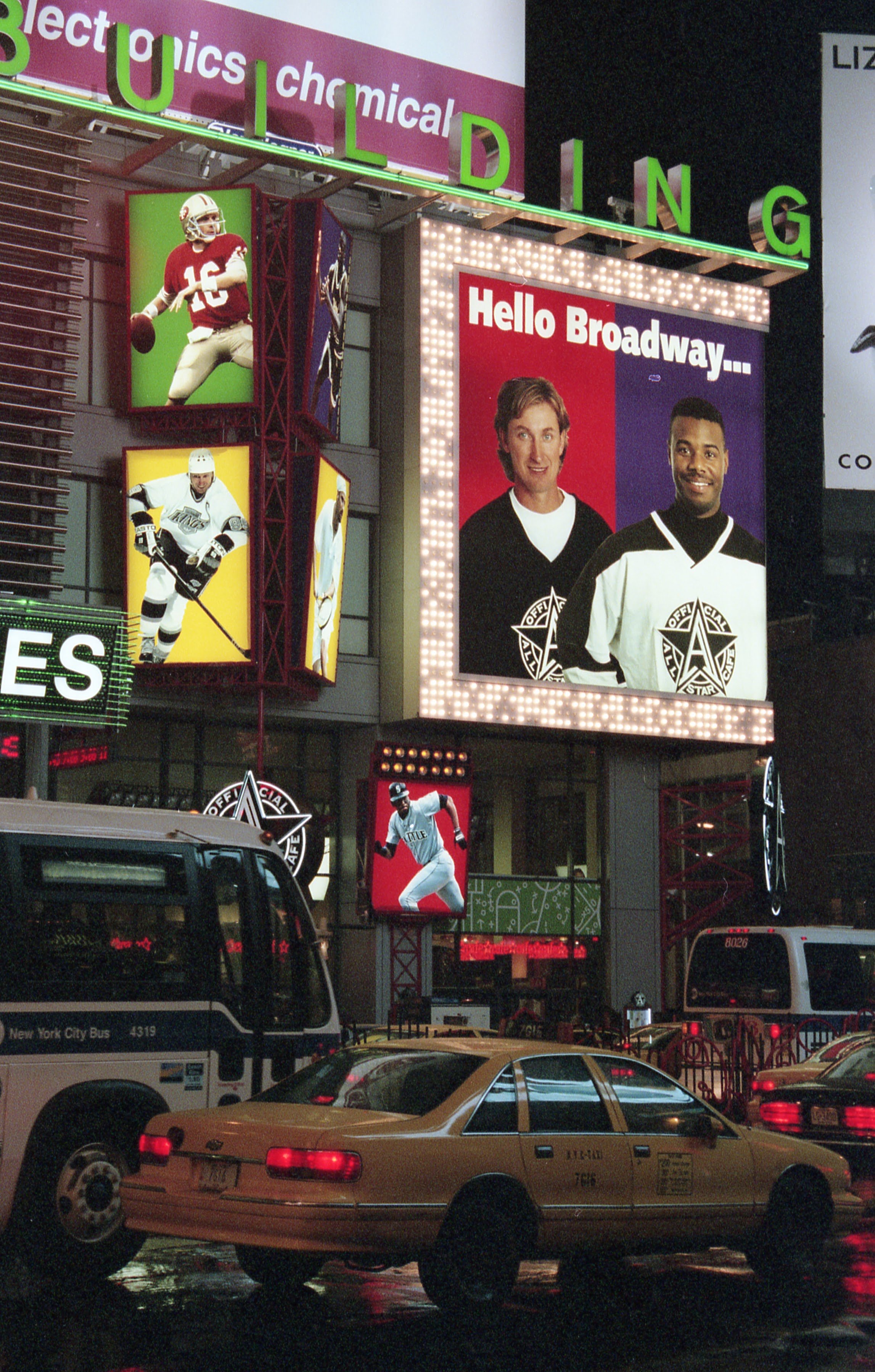 Theme restaurants used to be all the rage. Planet Hollywood's creation, the All-Star Café, appealed to tourists in big cities like New York, Atlantic City, and Las Vegas.
But in the end, even a star-studded cast of promoters including Tiger Woods, Joe Montana, Wayne Gretzky, Andre Agassi, and Shaquille O'Neal wasn't enough to save this chain. An overpriced menu, bad service, and dwindling customers all led to its ultimate demise. Senior executives stormed into the Manhattan outpost during the dinner rush in late 2000 and announced to some 300 employees that they were closing the doors effective immediately.
The last All-Star Café, located in Walt Disney World's Wide World of Sports, closed up in 2007.
Next: This defunct restaurant concept may be coming back in style.

3. Horn & Hardart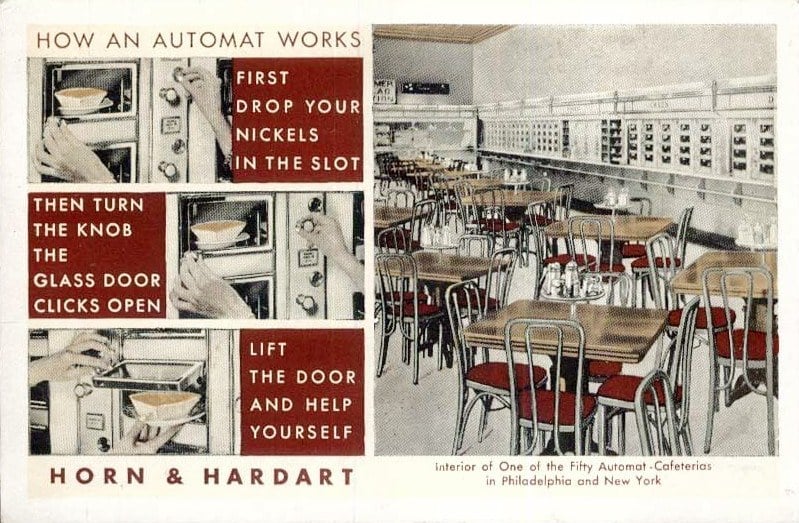 This automat restaurant was founded in 1888 in Philadelphia, with a concept way ahead of its time. Patrons would stick nickels into a slot and a tiny glass door would open, revealing the customer's sandwich, salad, pie, or cake of choice. It's a concept that's being revisited now with automated food selections and few or no cashiers and waitresses.
At their prime, Horn & Hardart operated more than 150 locations. The rise of the fast food restaurant led to declining sales and the eventual closure of most restaurant locations. The final outpost, located at the corner of 42nd Street and Third Avenue in New York City, closed their doors for good in 1991.
Next: Yet another burger joint that bit the dust.

4. Gino's Hamburgers
https://youtu.be/hNAKRglg1JM
The sports merged with fast food concept isn't new — but it doesn't usually mean success.
Gino's was founded in 1957 as an homage to NFL Hall of Famer Gino Marchetti. The chain enjoyed success thanks to commercials starring comedian Dom DeLuise as the "Gino's Genie." By 1972, they had expanded to 330 restaurants nationwide.
But just ten years later, the owners decided to abandon the concept when they sold to Marriott for $48.6 million. Existing Gino's locations were merged with Roy Rogers.
Next: This fast-food joint invented the Happy Meal.

5. Burger Chef
For every success story, there's a competitor looking to get a piece of the action. That's exactly what happened with McDonald's in the 1950s. Burger Chef launched in 1958 as a response to the enormous success of the fast food market with a conveyer belt capable of churning out 800 flame-broiled burger patties per hour. They formulated a rapid expansion plan and built 1,200 restaurants by 1972, second only to McDonald's, who had 1,600 at the time. Burger Chef is even credited with inventing the first version of a Happy Meal thanks to their clever packaging of a burger, fries, and a cheap plastic toy. They called it the Fun Meal.
In the end, that quick expansion was Burger Chef's downfall. Declining profits forced them to sell to Hardee's in 1981.
Next: Lack of consistent chicken is part of why this restaurant failed.

6. Minnie Pearl Chicken
One of the biggest benefits of a chain restaurant is predictability — it's the way you know how your food will taste before it arrives at your table. The lack of recipe regulation is exactly what caused country music-themed Minnie Pearl Chicken to go belly up.
The chain was centered around Grand Ole Opry comedienne Minnie Pearl (Sarah Ophelia Colley). The franchise operated as a competitor to Kentucky Fried Chicken and opened 567 restaurants and sold 2,700 franchises by the late 1960s. The problem was their lack of consistency. First-time customers failed to revisit thanks to a lackluster chicken recipe that varied by location.
The restaurant was forced to redo their 1968 taxes to show $1.2 million in losses, and consequently, investors sued the company. These financial troubles led to the permanent demise of Minnie Pearl Chicken.
Next: Anti-discrimination protests led to this chain's demise.

7. Sambo's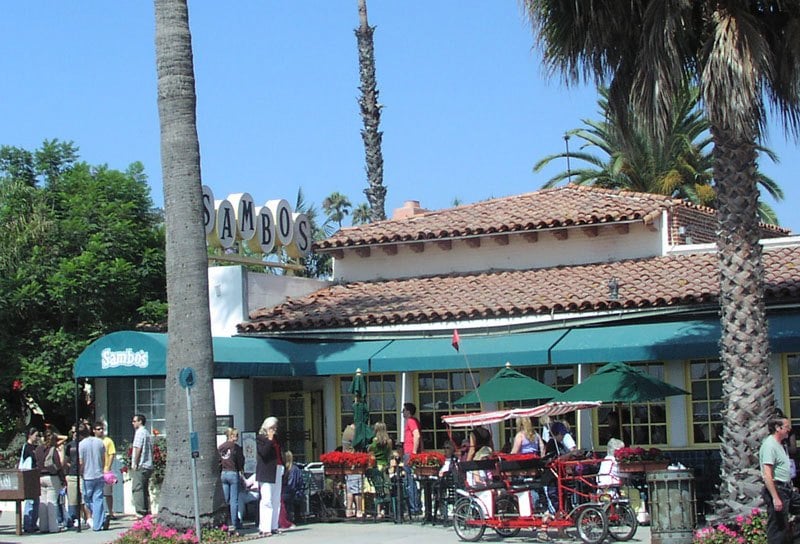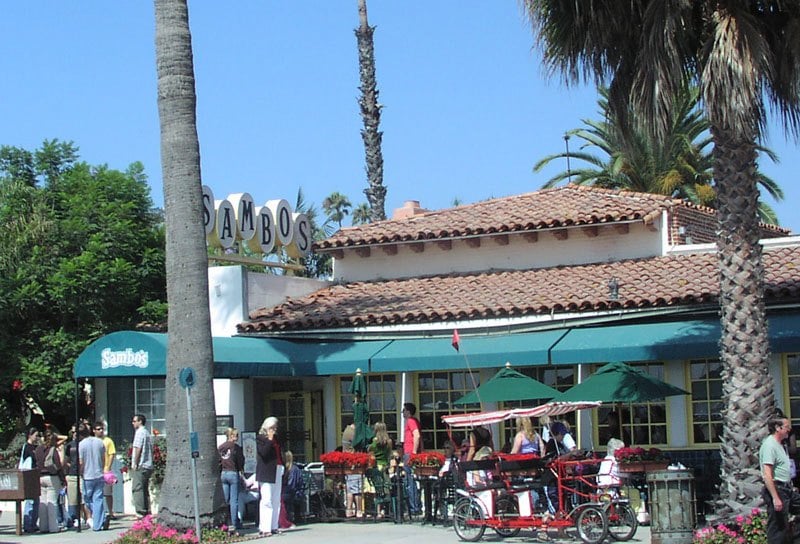 Originating in Santa Barbara in 1957, the name "Sambo's" comes from a combination of the founders' names, Sam Battistone and Newell F. Bohnett. They didn't know that the word is also a derogatory term directed towards African-Americans, which was part of the reason the chain eventually failed.
Sambo's was structured with an equity-sharing model that gave restaurant managers a share of the profits. The chain reached its height of popularity in the 1980s with 1,117 restaurants, but they were already starting to lose money. Then the name took center spotlight and anti-discrimination protests eventually led to the renaming of several locations, which started going by Sam's and Jolly Tiger instead.
Sambo's shut their doors for good in the 1980s and many locations were turned into Denny's.
Next: Even steak dinners for less than $2 weren't enough to save this restaurant chain.

8. Steak and Ale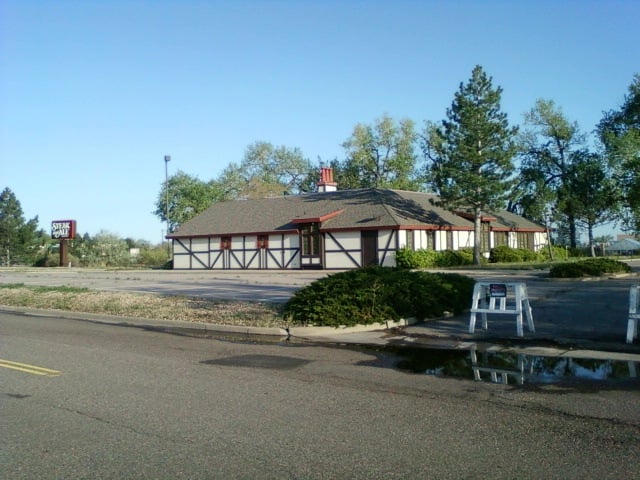 Norman Brinker is the man behind huge successes such as Jack in the Box and Chili's, but he didn't have the same luck with now-defunct Steak and Ale.
The concept was admittedly genius — a place for middle-class restaurant goers to get an 8-ounce filet for just $1.95. Steak and Ale was also the inventor of the self-service salad bar. But thanks to the enormous popularity of the concept, Steak and Ale inspired tons of competition, which eventually led to their decline in popularity and eventual failure.
Once casual dining restaurants hit their stride, Steak and Ale got left behind. All 109 restaurants in 24 states were sold to Pillsbury in 1976 and shut down for good in 2009.
Next: Poisoned customers led to this restaurant closing for good.

9. Chi-Chi's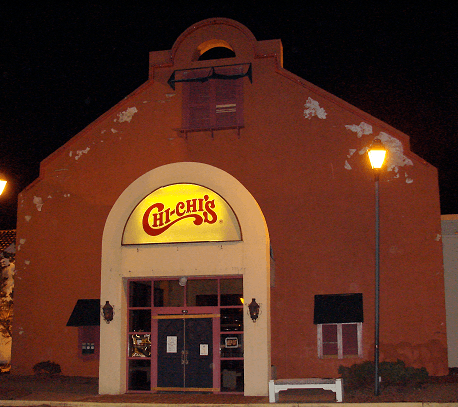 Hold the green onions, please.
Marno McDermitt and Max McGee may not sound like the most likely candidates to open a Mexican restaurant, but they're the brains behind Chi-Chi's, a chain that helped launch the Mexican food genre in the 1970s and 1980s.
Chi-Chi's offered patrons huge portions and palatable Mexican-themed dishes like chimichangas. Their success led to tons of knock-offs, and in 2003 the fledgling chain was forced to file for bankruptcy. The final nail in the coffin, however, came from a bad batch of green onions. The Hepatitis A tainted food sickened 660 diners and killed three people in Pennsylvania. All Chi-Chi's restaurants closed for good shortly after.
Next: The founder of this Florida-based restaurant attributed their success to their entry doors.

10. Lum's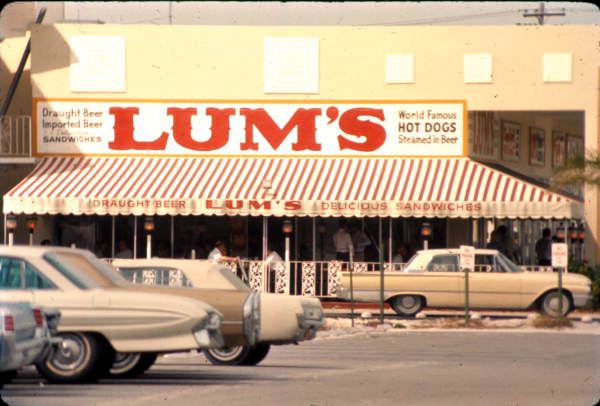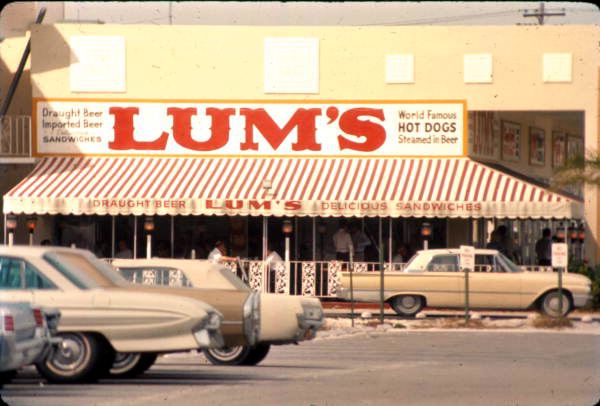 Two brothers invested in this Miami Beach eatery in 1956 for $12,000. One brother told Fortune magazine in an interview that he attributes the original restaurant's success to the clear glass exterior doors, which he believed were more inviting for potential customers.
The brothers opened a second location with the same signature glass doors and increased revenue from $20 to $150 per day. Hot dogs steamed in beer was one of their signature dishes.
The restaurant chain was eventually sold to a German company and went bankrupt in the early 1980s. They closed all locations except for one, which remained open until 2009. Adding insult to injury, someone stole the 400 pound wooden Lum's sign and the thief was never caught.
Next: This copycat concept got sued and eventually went under.

11. White Tower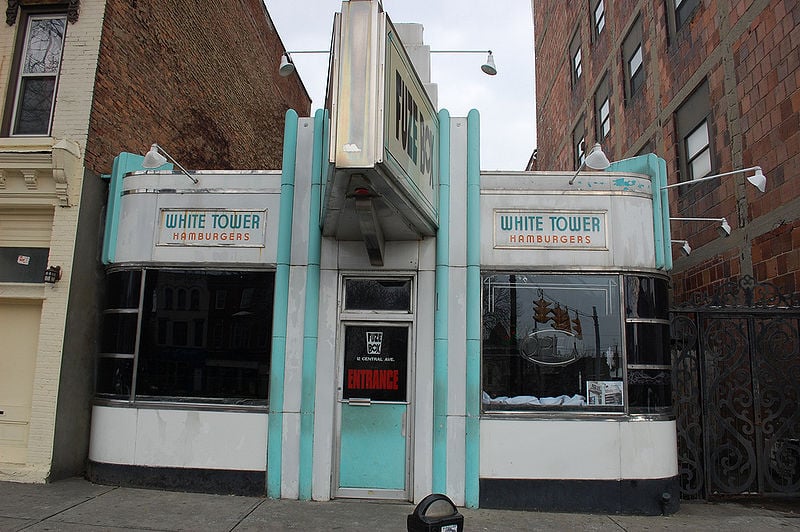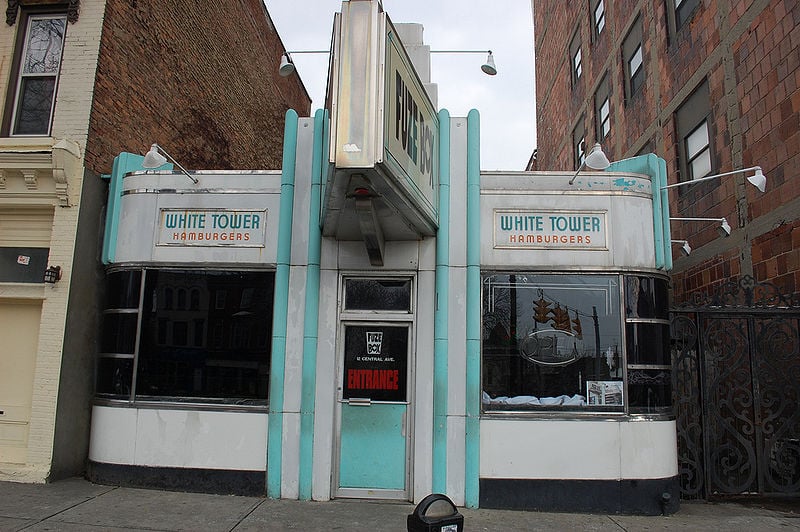 There are competitors, and then there are blatant ripoffs.
White Castle was America's first fast-food hamburger chain and perhaps a slew of copycats was inevitable. However, White Tower, started by Milwaukee's John E. Sax and his son Thomas, took imitation to a whole other level. They copied the name and the tagline, replacing "Buy'em by the sack" with "Take home a bagful."
By the 1930s, White Tower had expanded to more than 120 locations across the nation. White Castle sued and the ripoff restaurant owners eventually settled for $82,000. At their height, White Tower boasted 230 restaurants.
However, customers eventually grew tired of the chain and their unfortunate choice of locations in declining urban areas forced them to close up for good in 2004.
Next: There was too much competition to keep this fast food chain alive.

12. Kenny Rogers Roasters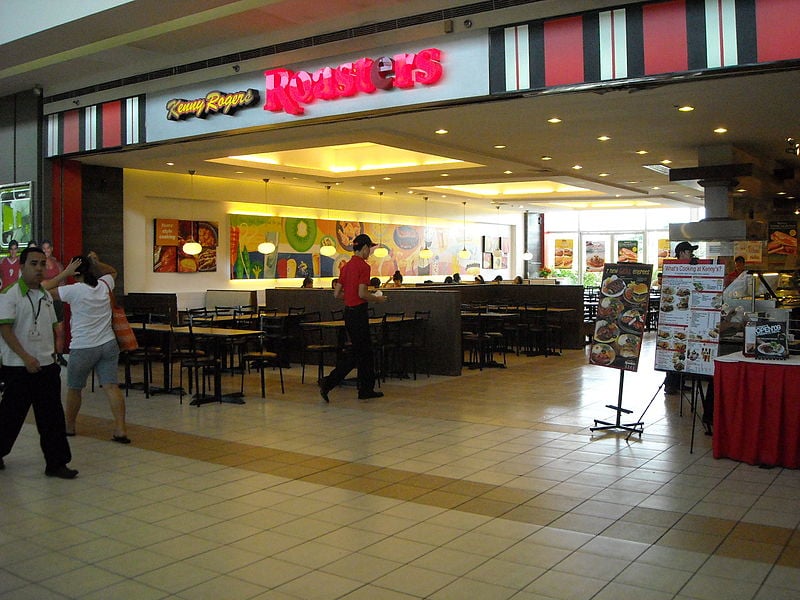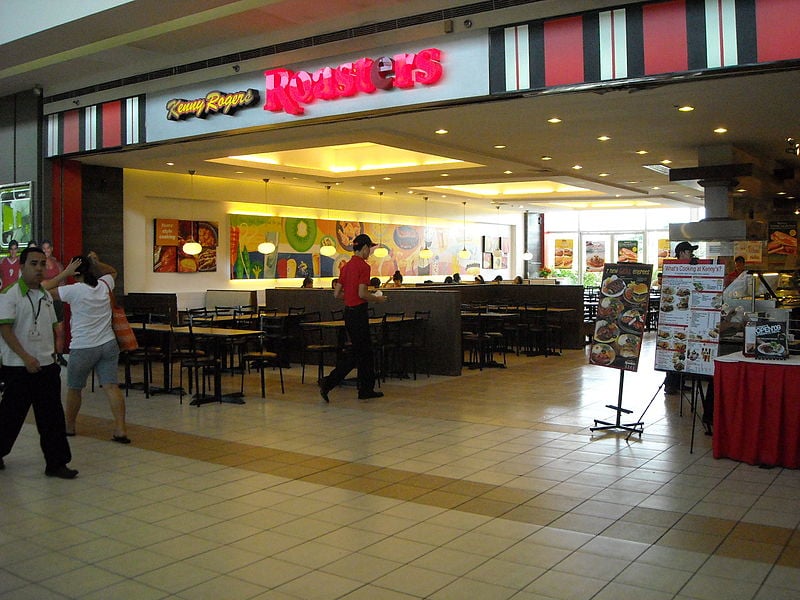 Singer Kenny Rogers founded this restaurant with KFC head honcho John Y. Brown in 1991. In a 1996 episode of Seinfeld, Kramer hangs a "Bad Chicken" banner outside his apartment as a way of protesting the restaurant's obnoxiously bright neon sign that glows all night. By the end of the episode, Kramer becomes addicted to their rotisserie roasted chicken.
The food got good reviews, but not good enough to beat the slew of fast food competition. KRR went bankrupt in 1998 and later sold to Nathan's, the hot dog stand chain. The brand is now owned by a Malaysian company and operates at least 100 successful franchise locations in Asia.
Next: People love sports and steak, but not at this failed restaurant.

13. Beefsteak Charlie's
This horse racing themed restaurant opened in New York City in 1910. Sports enthusiasts flocked here to enjoy specialty steak sandwiches and other favorites. Restauranteur Larry Ellman renamed his Steak & Brew chain to Beefsteak Charlie's once he realized the original owners forgot to trademark the name.
By 1984, more than 60 locations of Beefsteak Charlie's lined the East Coast, featuring all-you-can-eat salad bars, and unlimited wine, beer, and sangria. The chain was purchased in 1987 and declared bankrupt just two years later. Eventually, the remaining restaurants were all closed thanks to a dwindling customer base.
Next: This burger chain rose fast and fell hard.

14. The All American Burger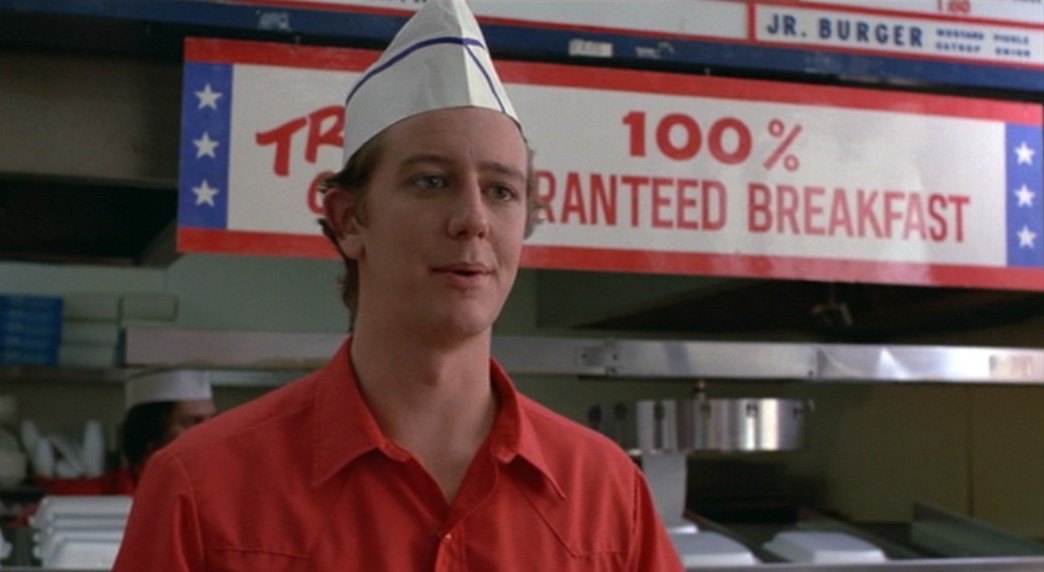 Burger joints are a dime a dozen — and that's not necessarily a good thing.
The All American Burger was made famous by the movie Fast Times at Ridgemont High. Known for their quarter pound burger, chili burgers, and hickory burgers, this chain grew by leaps and bounds in the 1970s, even purchasing other chain restaurants along the way. Their fall was as great as their rise, however, and the owner filed for Chapter 11 bankruptcy in 1981. He was later accused of fraud by the SEC.
Next: Only British folks seem to appreciate this burger joint.

15.  Wimpy Grills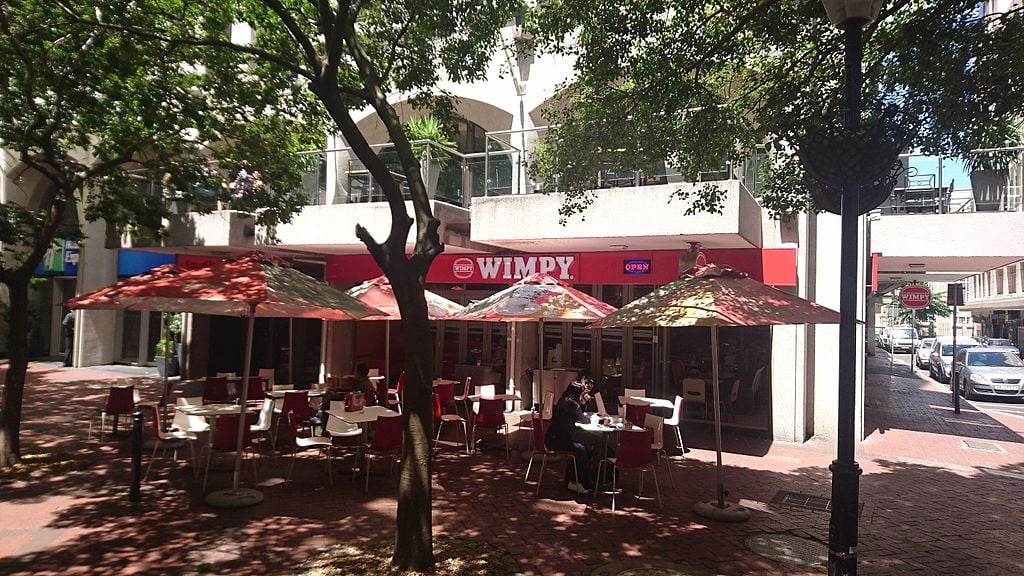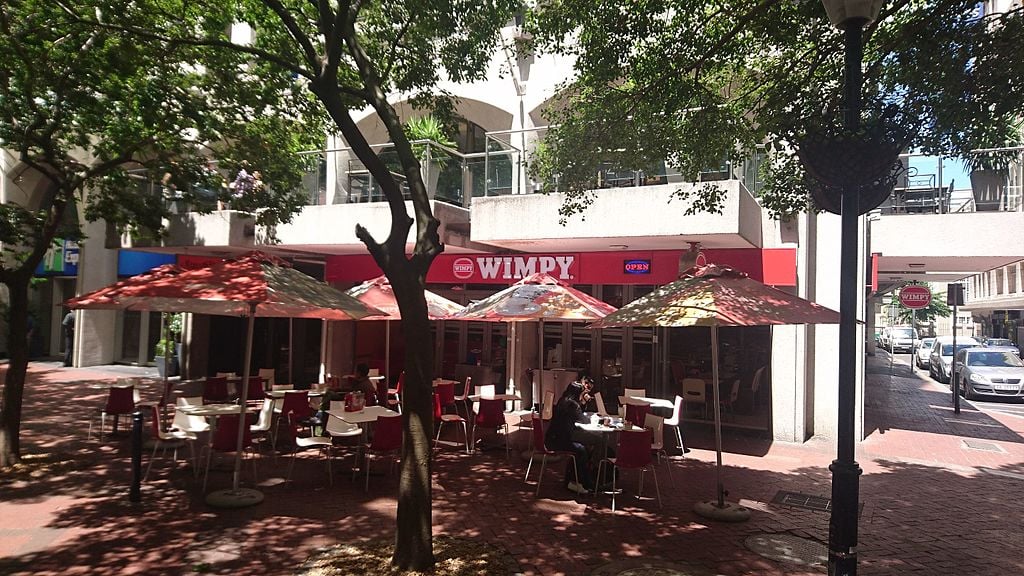 This Indiana-based chain still lives on across the pond.
Wimpy Grills boasted 25 restaurants stateside and 1,500 locations overseas. A huge hit in the UK, this fast casual burger chain was never as popular in the United States, and with so many other options, no one misses it too much.
Read more: These Are the Most Hated Restaurants and Fast Food Chains in America
Check out The Cheat Sheet on Facebook!