The Worst Wildfires in American History
A wildfire has shut down a 45-mile stretch of Interstate 5 in California. Semi-trucks were abandoned on the edge of the highway north of Redding near the Oregon border as drivers fled to safety. The Delta Fire is just the latest in what has been another devastating fire season.
As of September 6, nearly 100 active fires in 12 states had burned almost 2 million acres, according to the National Interagency Fire Center. Overall, roughly 6.9 million acres have burned so far in 2018, well above the 10-year average of 5.6 million. And the fire season is far from over. Fires, once mostly confined to the summer months, are a "year-round issue" now, notes the U.S. Forest Service. Global warming is only going to make the wildfire problem worse, scientists say, both in the U.S. and around the world.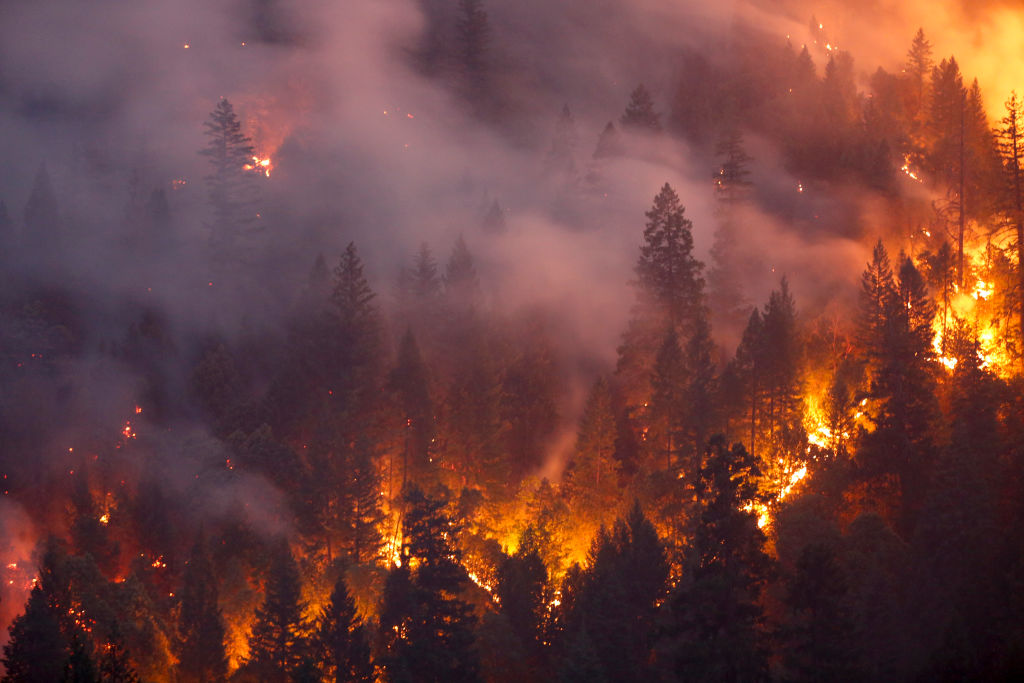 Whether they're started by humans or happen naturally, wildfires have the potential to cause great devastation. These are eight of the largest and deadliest wildfires in American history.
1. Yarnell Hill Fire, 2013
Acres burned: 8,400
Number of people killed: 19
The Yarnell Hill Fire, which broke out June 2013 near Yarnell, Arizona, was one of the deadliest wildfires in recent American history. Nineteen members of the Granite Mountain Hotshots, a fire-fighting crew, were trapped by the fire and killed. It was the most firefighters killed on a single day since September 11.
2. Cedar Fire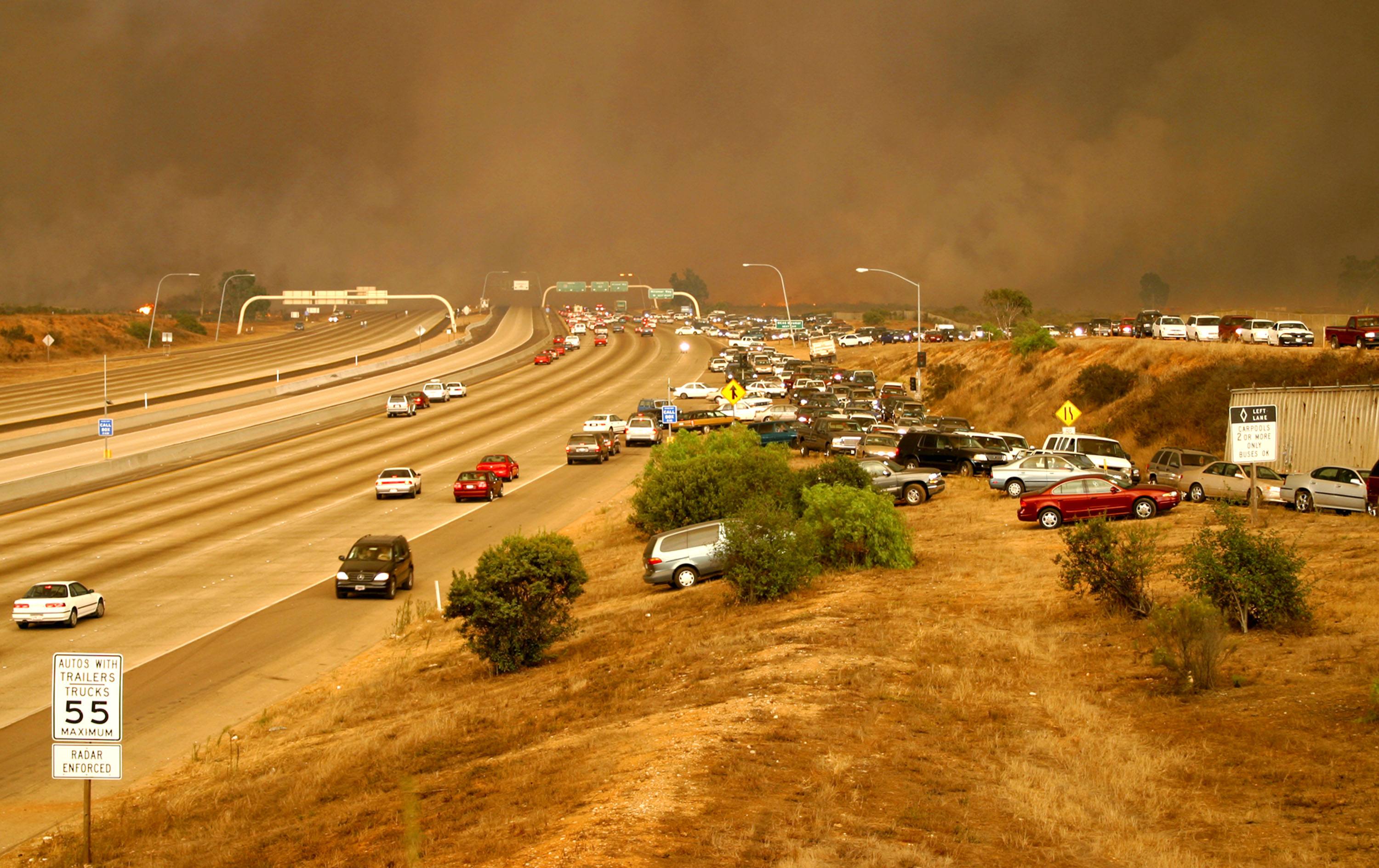 Acres burned: More than 280,000
Number of people killed: 15
Until recently, the Cedar Fire was the largest wildfire in California history. The October 2003 blaze in San Diego County started when a hunter set a signal fire that later spread out of control. By the time it had been brought under control, it had burned nearly 280,000 acres and destroyed more than 2,800 buildings. Fifteen people died.
3. Oakland-Berkeley Fire, 1991
Acres burned: 1,500
Number of people killed: 25
In terms of size, this 1991 fire was small by wildfire standards – 1,500 acres. But the damage the blaze did was immense. Twenty-five people lost their lives in the fire, which also destroyed 3,000 homes and cost $1.5 billion in property damage.
4. Tubbs Fire, 2017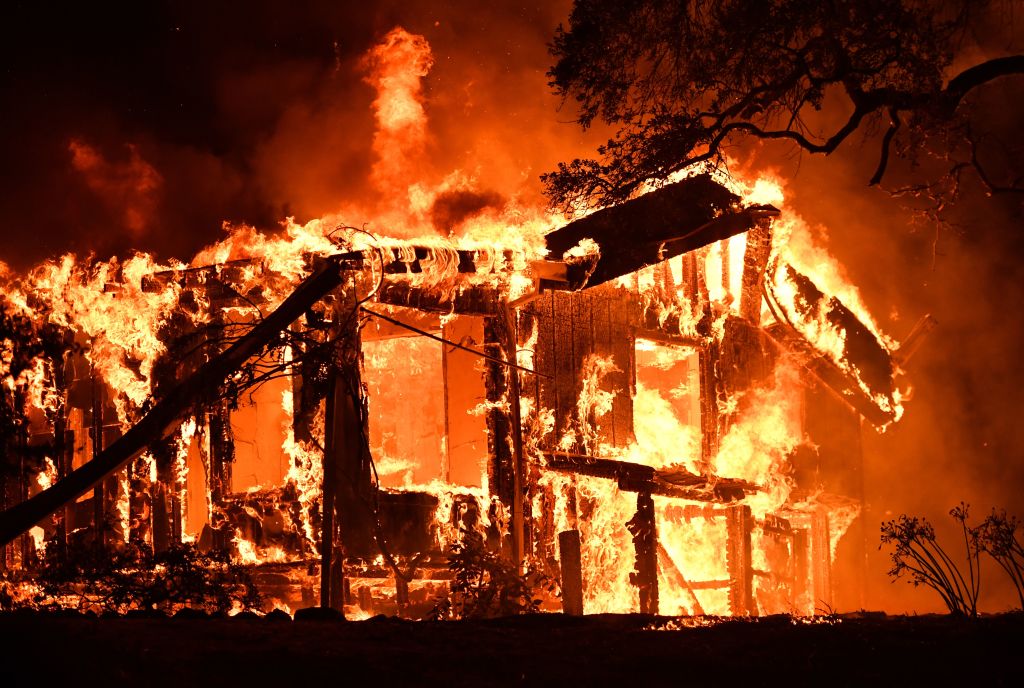 Acres burned: 36,807
Number of people killed: 22
In October 2017, a series of more than 200 fires broke out across Northern California. One of the worst was the Tubbs Fire, which raged in Sonoma and Napa Counties. The fire killed 22 people and destroyed thousands of homes. All told, the October 2017 California wildfires destroyed 8,800 buildings and killed 44 people.
5. Mendocino Complex Fire, 2018
Acres burned: 459,102
Number of people killed: 1
The Mendocino Complex Fire, now almost completely contained, became the largest in California history in August. The fire – which covered hundreds of square miles — caused billions of dollars in damage and caused one death of one firefighter. Another 2018 fire in northern California, the Carr Fire, burned more than 200,000 acress and killed eight people.
6. Cloquet Fire, 1918
Acres burned: 960,000
Number of people killed: 453
On October 12, 1918, sparks from a train ignited dry brush near Cloquet, a small town in northern Minnesota. The fire spread quickly, eventually destroying 38 communities. At least 453 people were killed, including some who died in car accidents while trying to escape the flames.
7. Yellowstone Fire, 1988
Acres burned: 1.2 million
Number of people killed: 2
The months-long Yellowstone Fire began in June and wasn't completely extinguished until the snow began to fall in November. The blaze burned 1.2 million acres and had many worried that one of America's most beloved national parks could be destroyed forever. However, the fires were actually an important part of the park's ecosystem, and the landscape quickly began to recover.
8. Peshtigo Fire, 1871
Acres burned: 1.5 million
Number of people killed: Between 1,200 and 2,400
The Peshtigo Fire of October 8, 1871 often gets overshadowed by another famous fire that occurred on the same day – The Great Chicago Fire. But the lesser-known Peshtigo Fire was far deadlier. In fact, it ranks as the worst wildfire in American history. At least 1,200 people died and 1.5 million acres burned.
The Peshtigo Fire, along with the Chicago Fire (which claimed 300 lives), and several fires in Michigan (which killed another 500 to 1,000 people), all occurred on the same day. Collectively, these Great Midwest Fires are the deadliest wildfires in U.S. history.