These '80s Interior Design Trends Are Coming Back in a Big Way
When you think '80s interior design, you think big, bold prints and loud colors. Well, whether you like it or not, a lot of those loud design choices are coming back in a big way. Read on to find out which of your favorite 1980s design trends are back in style.
1. Brass
Though it may seem like you just rid your home of every brass accessory you were so excited about in the '80s and '90s, brass is back. Almost everything comes back in style if you wait long enough. According to designer Lee Robinson of Lee W. Robinson Company, "Brass is much more understated and luxurious than it used to be. Instead of appearing common, it is an element of the overall design of a room that shows just a hint of luxury."
2. Pastels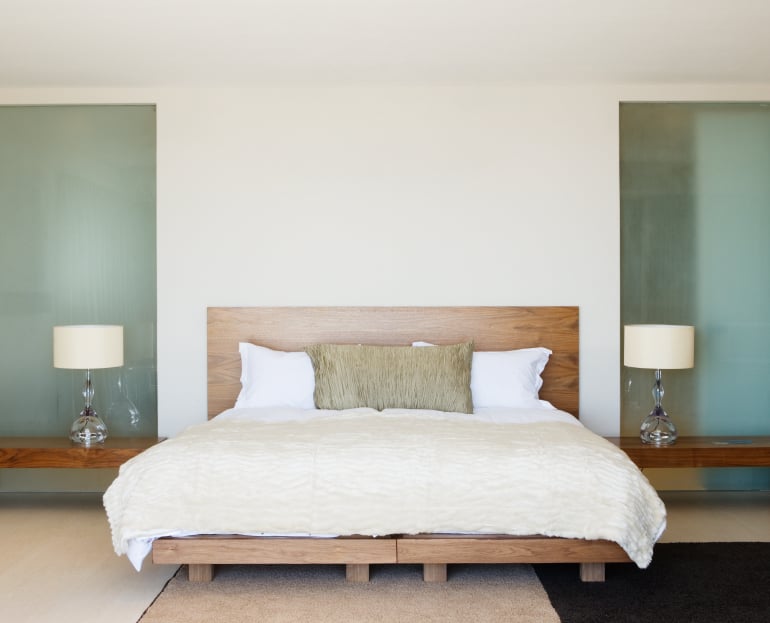 Soft pastels were huge in design during the '80s and '90s, and they're popular again but with a slight update. This time around they're a little more sophisticated. "It's not the mint green we were seeing before, it's more like a sage-y color, and it's not a baby blue, it's a bit of a dusty blue. You're seeing it with pinks and oranges and things like that, as well," says Caitlin Murray, founder and CEO of Black Lacquer Design.
3. Miami style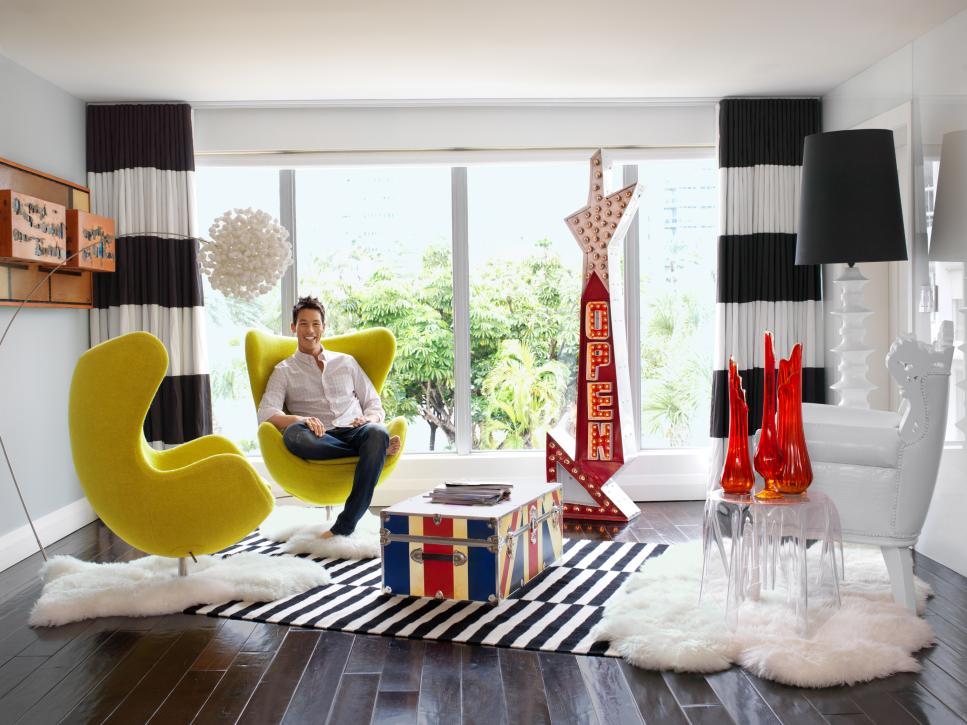 That classic '80s Miami style is getting a bit of an update. Think a little less Miami Vice, a little more sleek modern. You can achieve the updated Miami look with big windows, spiraling staircases, creative mirrors, and lots of white.
4. Flame stitch patterns
Flame stitch patterns include chevron, ikat, and bargello prints (usually all at once). They were huge in the '80s, often appearing on everything from window treatments to chairs, all in the same matching pattern. But today, they're coming back a bit subtler, mixed in with other patterns and textures.
5. Memphis design
Known for its "colorful, kitschy and exaggerated" pieces, Memphis style is making a comeback in the design world. You might recognize these particular designs today in stores like American Apparel and Urban Outfitters. You'll also see this familiar aesthetic inspiring countless Instagram accounts — from your average high school girl to up-and-coming fashion publications. It's no wonder these bold colors and quirky patterns have spilled back over into the world of interior design as well.
6. Pop art
Pop art's famous bold colors and prints are gaining popularity in modern design once again. "With the decade's love for bright colors, it's no surprise that the vibrant, primary-toned pop art of the 1960s made a comeback in the '80s," says Laurel & Wolf. "As trends tend to repeat themselves, Andy Warhol and Roy Lichtenstein are also favorites in today's design world."
7. Jungle print
1980s interior design involved a lot of loud, bold prints in daring colors. Today, many of these prints have adapted to the 21st century by holding onto their unique characteristics, but have toned things down a bit overall. Jungle print was big in the '80s. Today, green, leafy prints are making a comeback. "While the look is a little less wild, eclectic palm prints and exotic plant life are still turning interiors into a jungle oasis," says Laurel & Wolf.
Check out The Cheat Sheet on Facebook!