These Photos Prove 1 of the World's Ugliest Dogs Is Actually Strangely Adorable
You'd think a dog with a horrible overbite, irregular jawline, and shriveled skin would be pretty unappealing to look at. But Tuna the dog possesses all of those qualities, and his 1.9 million Instagram followers will tell you that he's one of the cutest pups out there.
"His loyal followers embrace his physical differences, have fallen in love with his charm and connect to his message; that true beauty comes in all forms and radiates from within," reads Tuna's personal website.
1. Who is Tuna?
Tuna is a 7-year-old Chiweenie with an aggressive overbite, recessed jawline, and "a magnificent wrinkly neck." He was rescued when he was a four-month-old puppy by his current momma, Courtney Dasher, at a Farmers Market in LA back in 2010. In 2011, Dasher created an Instagram for Tuna  by the name of @tunameltsmyheart. Over time, the little underdog has gained over 1.9 followers on the social site.
Next: Tuna's famous Instagram
2. Tuna Melts My Heart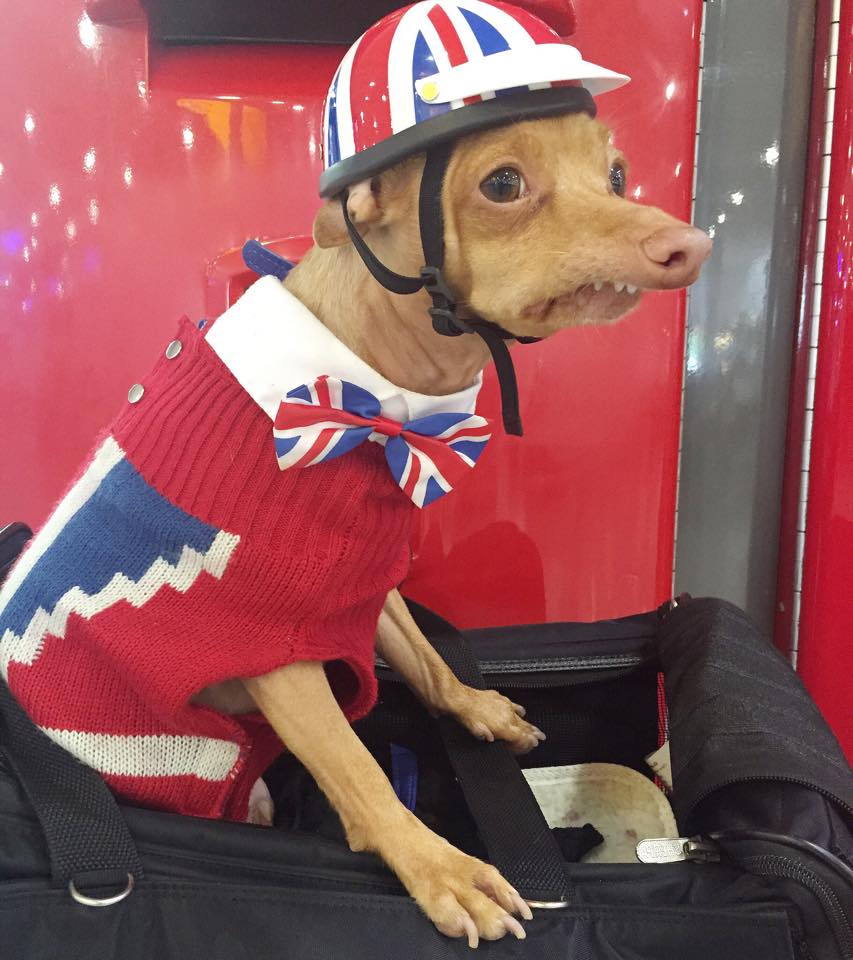 Tuna Melts My Heart is filled with photos of Tuna going on adventures and making new friends. The account's photography is funny, heart warming, and playful. It's easy to see why so many people want to keep up with Tuna.
"Courtney never anticipated the kind of response that she has received from people's adoration for Tuna. In fact, when she created his account, she had no agenda to garner a large following, but she did recognize that Instagram could be a catalyst to bring people joy through Tuna's pictures that showcased his cartoonish looks and his charming personality," says Tuna's website.
Next: Tuna goes on vacation 
3. The traveling Tuna
Fortunately for fellow traveling pets and pet owners, Tuna also has a travel blog called The Traveling Tuna. In this blog, Tuna reviews different pet-friendly hotels, and occasionally posts photos from these adventures on his main Instagram, @tunameltsmyheart. Recently on his blog, he's reviewed such hotels as Gurney's Newport Resort and Marina, Dorado Beach — A Ritz-Carlton Reserve, and Freepoint Hotel West Cambridge.
Next: Tuna has a great sense of fashion.
4. He wears adorable outfits
My personal favorite part of @tunameltsmyheart are all of Tuna's cute outfits. Tuna has mastered such classic looks as gentleman in a bowtie, a very cool little Frenchman sipping tea at a cafe, and, of course, a wizard who's ready for his first day of school. Everywhere he goes, Tuna is dressed for the occasion.
Next: Tuna knows the importance of giving back.
5. Tuna gives back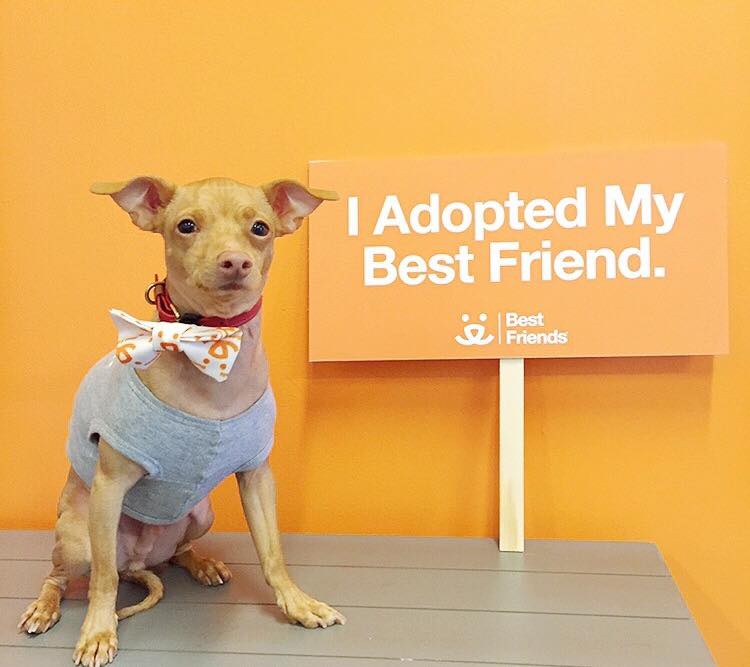 Tuna was a rescue, so rescue shelters hold a dear place in Dasher's heart. "He is an ambassador for animal rescue, since he too was once rescued, and it has become a part of Courtney's mission to raise awareness for rescue groups through this platform," says Tuna's website.
Next: His incredible fan art
6. Fan art
Somebody as famous as Tuna is bound to get some fan art every now and then. On Tuesdays, Dasher does a #tunaarttuesday segment where she shares some of her favorite Tuna fan art. Some of this art is seriously impressive, and all of it is absolutely adorable.
Next: Who wouldn't want that face on a sweatshirt?
7. Tuna merch
Can't get enough Tuna? Don't worry, you can carry a little bit of Tuna around with you wherever you go in the form of Tuna merchandise. There was such a demand for Tuna content that Dasher created a Tuna shop that sells Tuna T-shirts, sweatshirts, mugs, mousepads and buttons.
Check out The Cheat Sheet on Facebook!