These Are People's Greatest Fears Based on Their Home Country
What are you most afraid of? The question itself instills fear in people worldwide. A recently released Pew Research Center report on the most prevalent global threats answered just that for the citizens of 38 different countries.
Nearly 42,000 people in the 38 countries ranked eight threats from least threatening to the most major threat to their country. Beginning from the least proposed to the greatest threat, we've compiled exactly what people are most afraid of based on where they live.
South Korea and Vietnam fear China's influence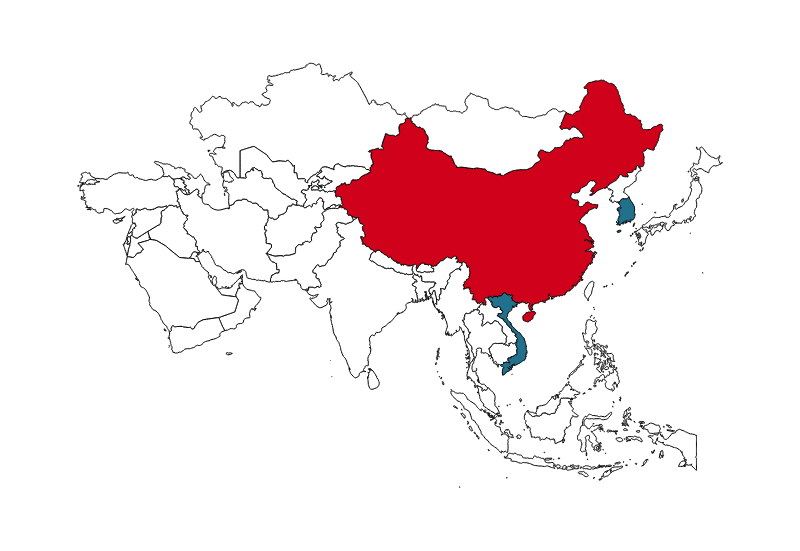 Eighty percent of residents of both South Korea and Vietnam name China's power and influence as a major threat. While it's the least prevalent fear proposed in the study, the affected countries have a specific reason for their fear.
THAAD affected what was once an amiable relationship between China and South Korea. Beijing, in an effort to boycott South Korea's involvement in the THAAD deployment, banned stations from airing Korean TV shows, films, and acts in China. South Koreans felt Beijing could not be relied on to consider their interests if China's were on the line.
Next: This country has widespread influence.
China's influence is widespread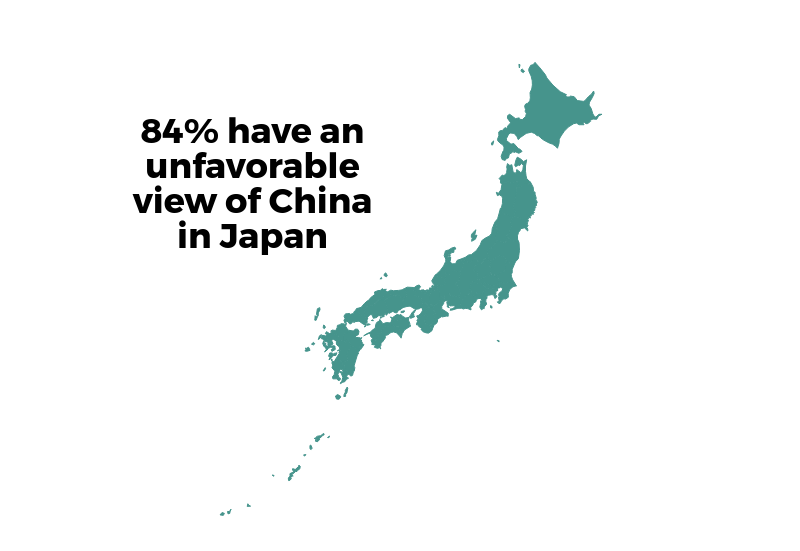 A median of 47% across the Asia-Pacific region say China's power and influence is a major threat. These countries include Japan and the Philippines; over 60% of the Japanese population fear China's influence.
While anti-Chinese sentiment in Japan has long been prevalent, studies show a dramatic rise since 2002. The Pew Global Attitudes Project found that the unfavorable view of China was at 84% in Japan in 2008.
Next: Who is the most fearful of the world's largest nation?
Poland is afraid of Russia's influence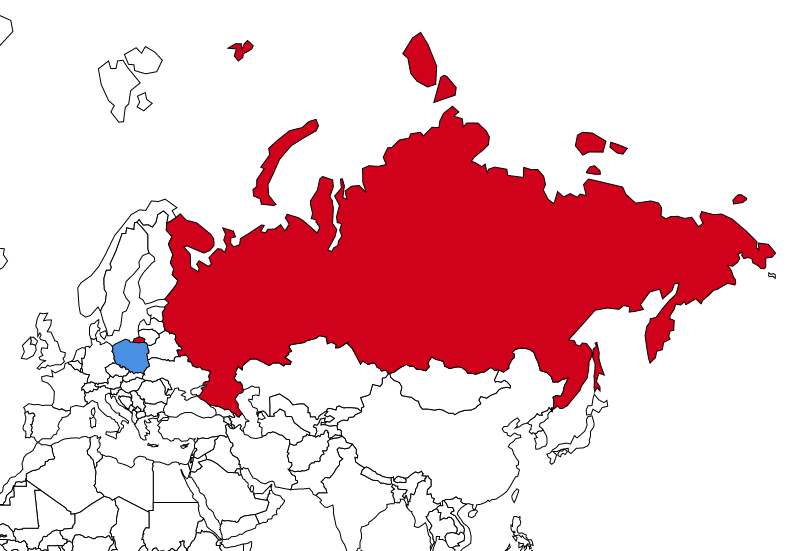 Russia and Poland have a long and turbulent history. While 66% of Poles surveyed expressed a great fear of ISIS, only 1% less found Russia as a huge threat as well.
Poland's national strategy reflects one major goal; preserving their national identity and independence. Many citizens feel Russia poses the greatest threat to this goal. According to The Guardian, Russia's aggression against neighboring Ukraine changed almost everything. Poland is deeply concerned about its national security and about the degree of solidarity its western allies would demonstrate.
Next: These nations also fear the country.
Fear of Russia affects other countries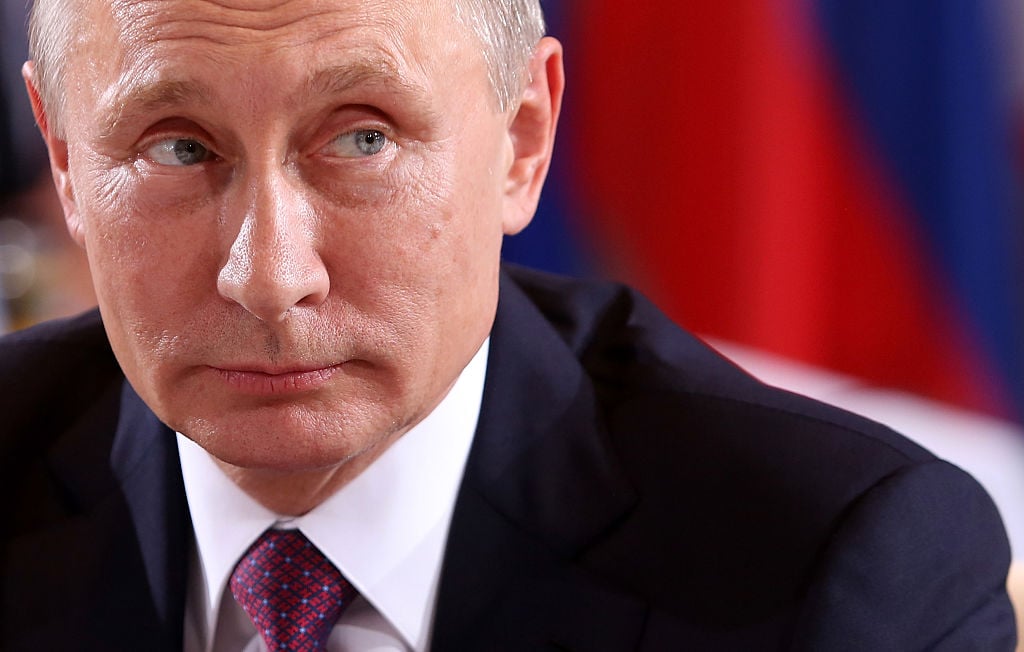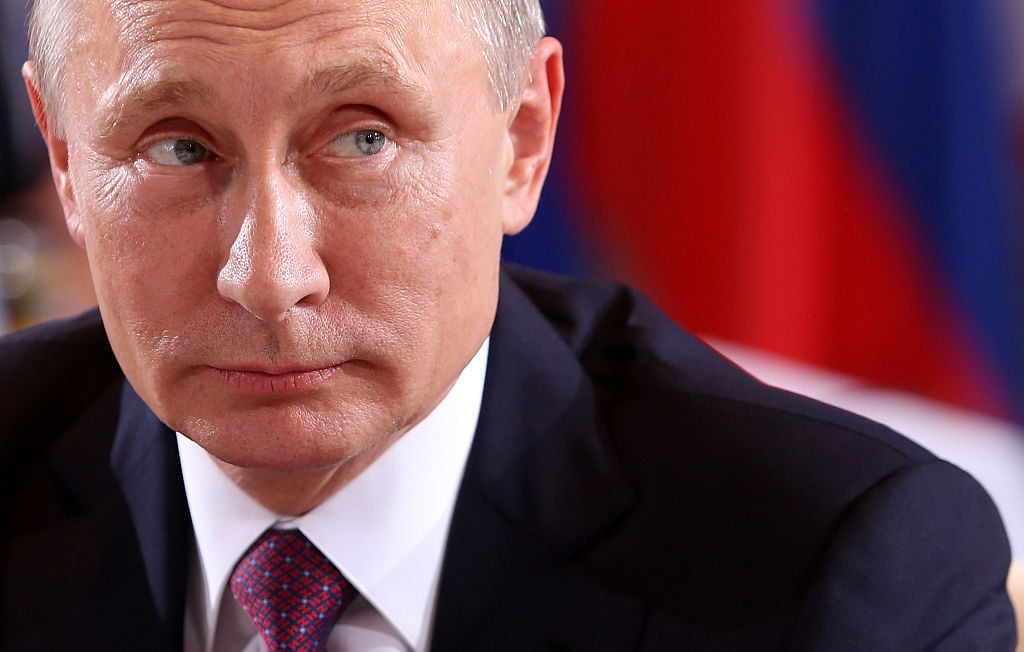 Of the Turkish people polled, 54% expressed fear of Russia's influence. On November 24th, 2015, a Turkish combat aircraft shot down a Russian aircraft during an airspace dispute near the Turkish-Syrian border. Russian President Vladimir Putin stated that the, "tragic events will have significant consequences … for relations between Russia and Turkey."
Forty-seven percent of the U.S. see Russia as a major threat, but there's a partisan divide. Over 60% of Democrats say Russia's power and influence is a major threat, compared with only 36% of Republicans. Across all of Europe, a median of 41% perceive Russia as a major threat.
Next: Here's who fears the United States the most.
Turkey fears the U.S.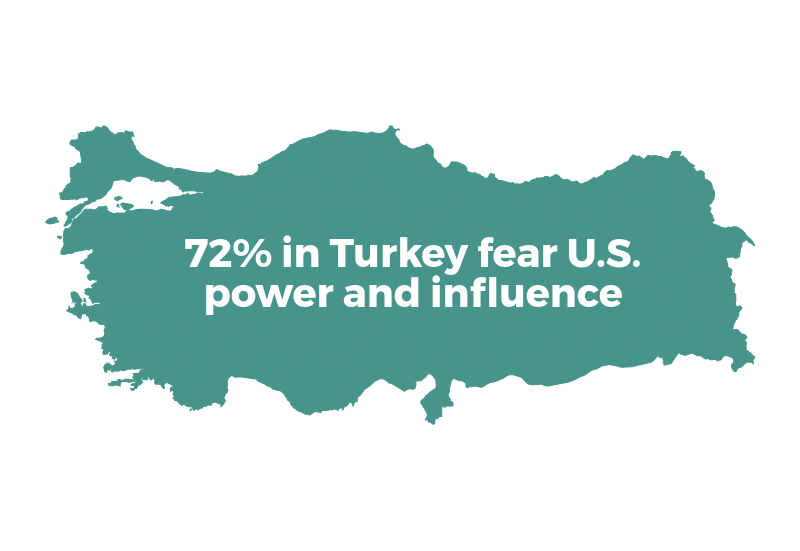 The top concern in Turkey – by a landslide – was U.S. influence, with 72% prevalence. A year after a failed coup attempt blamed at least partially on the U.S., a vast majority of Turkish people say American power is a major threat to their country.
This is a 28 percentage point increase since 2013, when just 44% of Turkey named U.S. power and influence as a great fear.
Next: President Trump had an influence on this fear.
Thirty-five percent of the world fears the U.S. above all else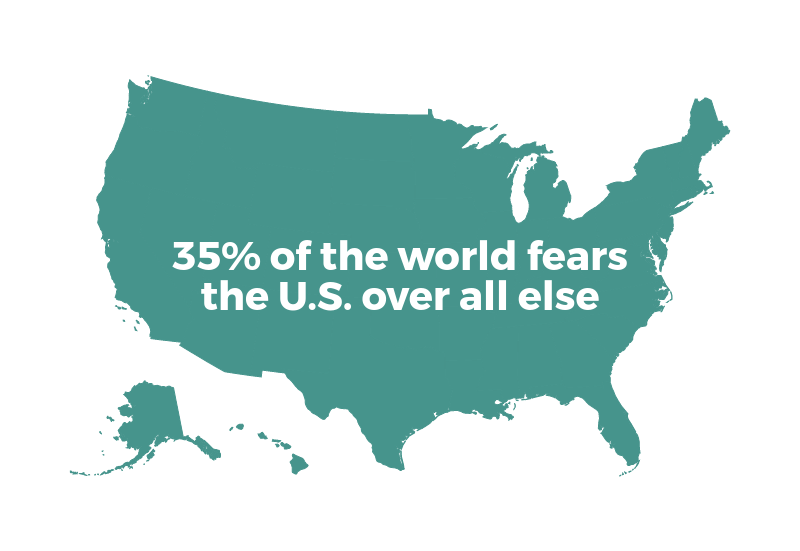 The sixth most pressing fear worldwide is United States influence. The study says that worries about the U.S. and its influence have increased in many countries in Europe and around the world since the election of Donald Trump.
People in the Middle East are also concerned about the power and influence of the U.S. A median of 31% across Europe expresses fear of America. Spain is an outlier; 59% is worried about the U.S. In six European countries surveyed and Canada, worries about American power and influence are up since 2016.
Next: This country has taken drastic measures to address it's skepticism.
Hungary is fearful of the influx of refugees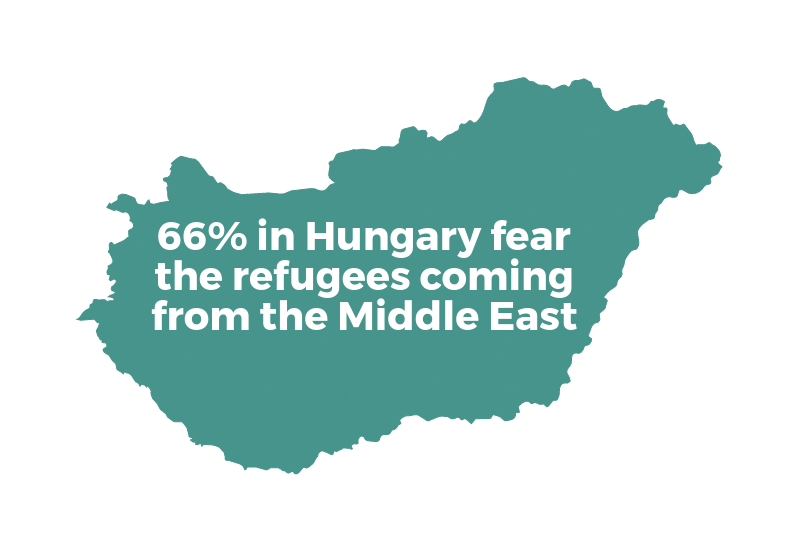 Sixty-six percent of Hungarians reportedly fear the large number of refugees leaving from countries such as Iraq and Syria. While the influx of refugees was of particular concern in most of Europe in 2016, they've somewhat abated over the past year in every country but Hungary.
A few months ago, Hungarian prime minister Viktor Orbán notably began new plans to detain the thousands of asylum-seekers hoping for refuge in Hungary.
Next: Here's how demographics play a role.
Demographics divide the U.S. and Europe on fear of refugees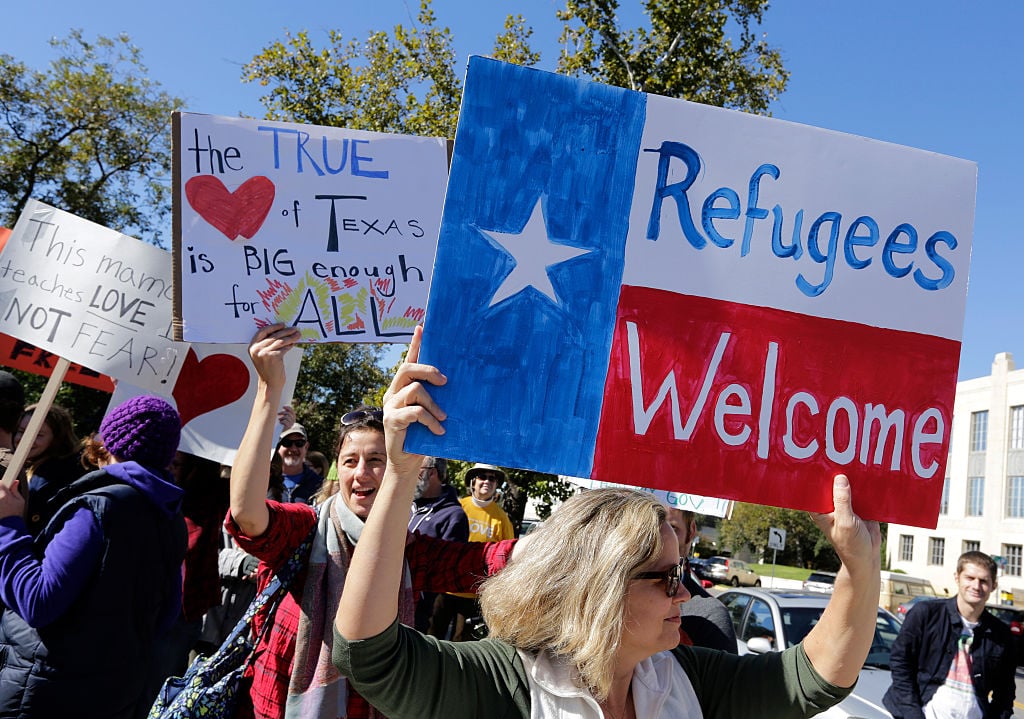 All of the countries surveyed in Europe and North America reflected stark divides on refugees based on political ideology. Those who fall on the political right are more concerned about the large number of refugees coming from the Middle East than those on the left.
In Germany, 51% on the right say that the movement of refugees is a major threat, while only 14% who agree are on the left. A similar divide exists in the U.S. between self-described conservatives – 60% say refugees are a major threat – and liberals who reflect only 14% of those who feel that way.
Next: This country's economy has a bigger effect than many thought.
Venezuela and Greece fear the condition of the global economy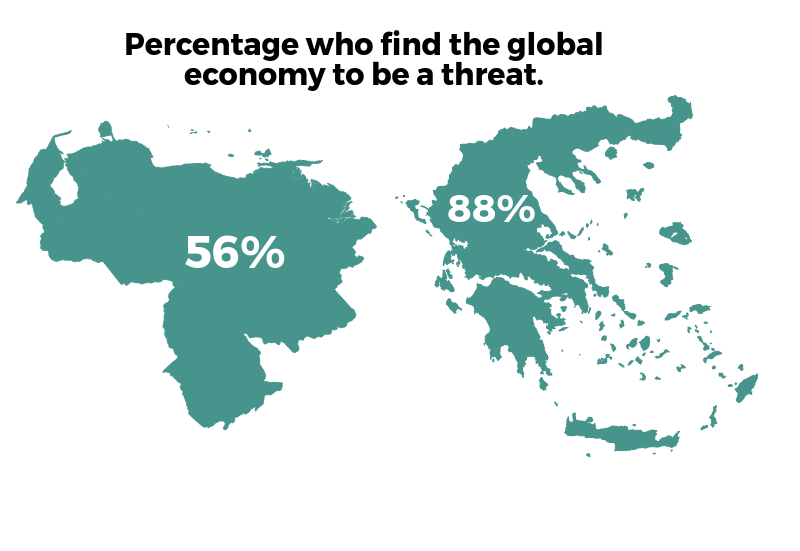 The fourth most prevalent fear worldwide is the condition of our global economy and its resulting relations. Venezuela and Greece express the most distress; 56% of Venetians and a startling 88% of Greeks reported the condition of the global economy as a major threat to their country.
Notably, Greece's economy has been in a downward economic spiral for years; the study notes that concerns about the global economy parallel concerns about the country's own national economy. The study's prime example is Greece, where 98% say their nation's economic situation is bad and 88% name the condition of the global economy as the top threat. However, only 12% in the Netherlands say their national economy is bad, and only 21% name the worldwide economy as a great concern.
Next: These countries are also fearful for our economy.
Concerns about the global economy are prevalent in all of Latin America as well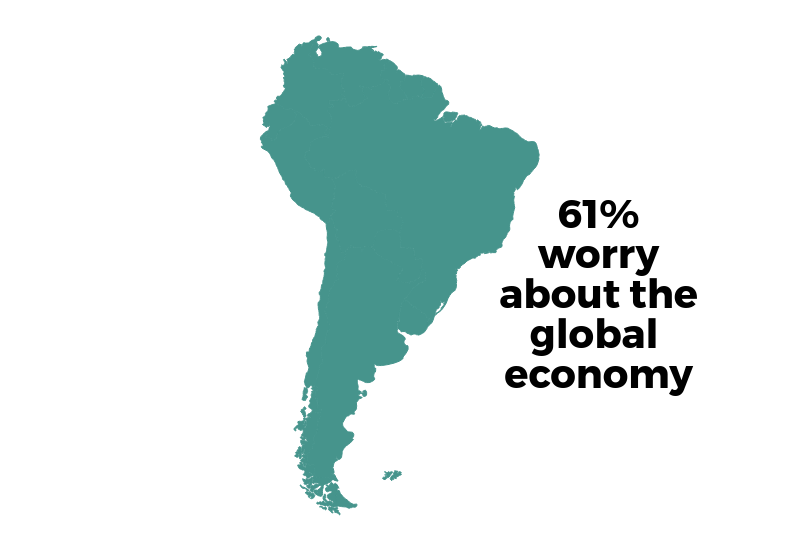 The condition of the global economy is named as a major threat by a global median of 51%. Countries like South Korea and Lebanon, where over 80% find the current economic situation in their country is bad, feel that way about the global economy; 77% and 73%, respectively.
In all of the Latin American nations surveyed, over half say they find the condition of the global economy a serious threat to their country.
Next: This is what the Japanese  fear the most.
Japan fears cybersecurity attacks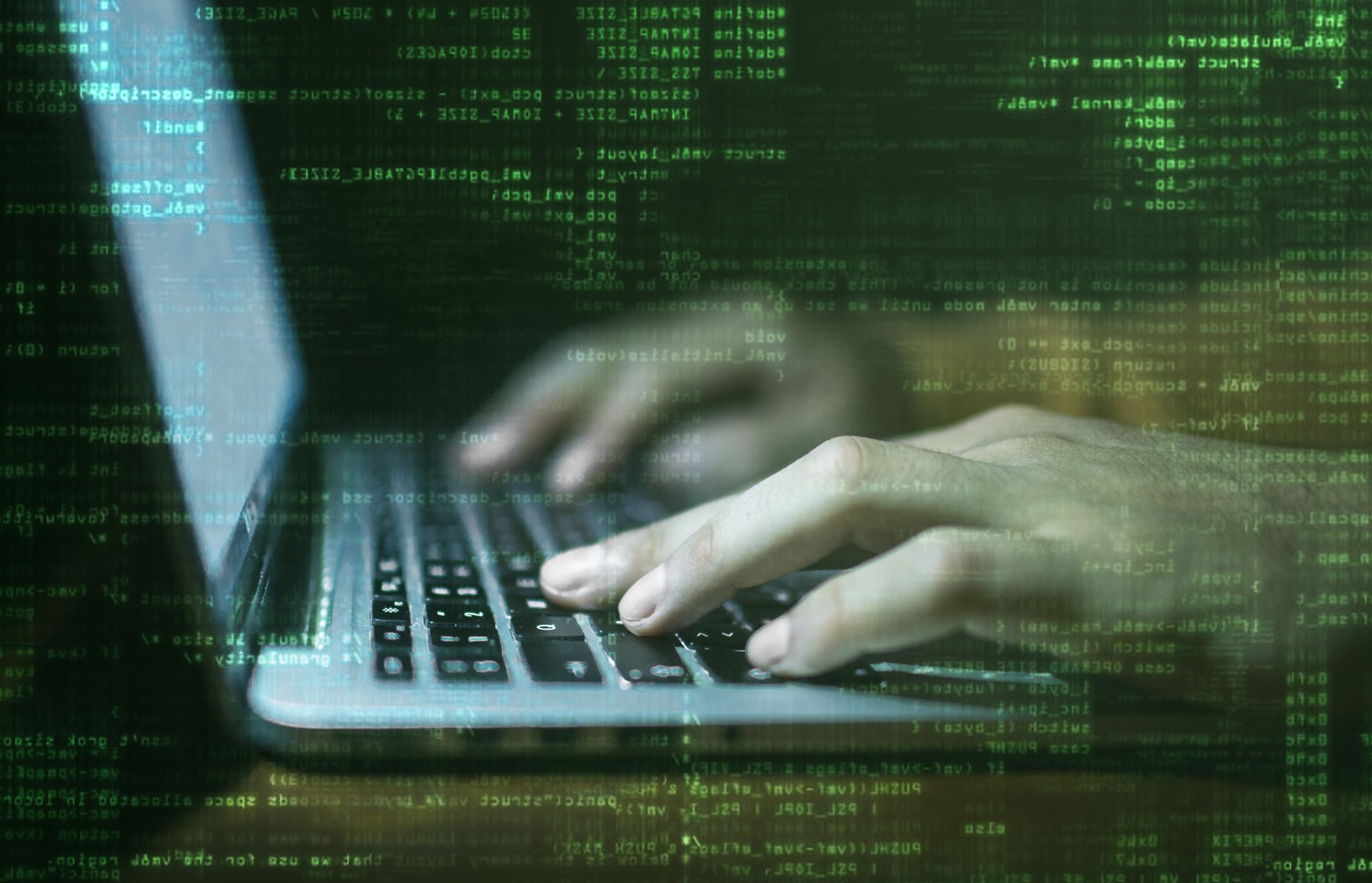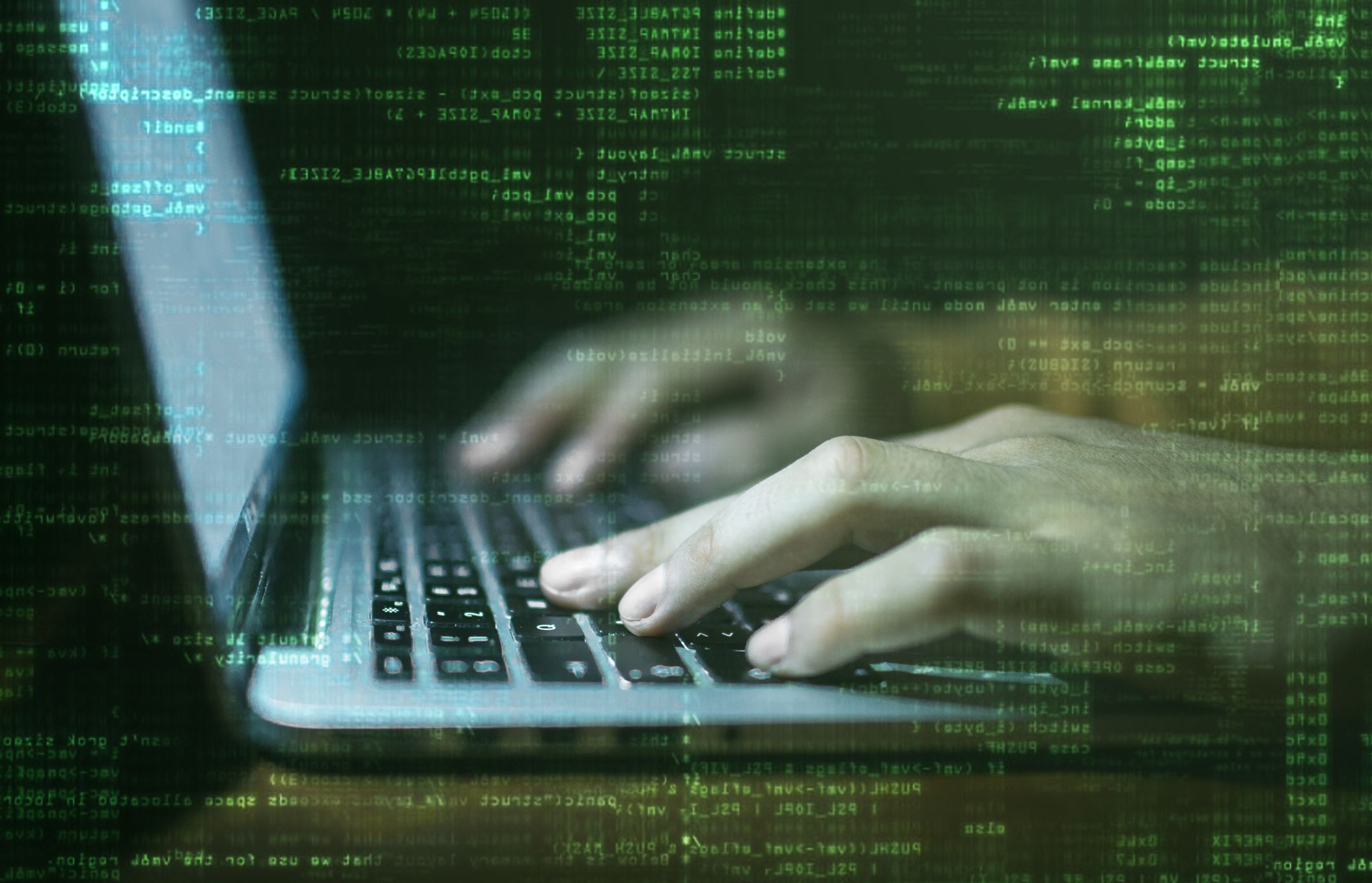 Cyberattacks are a top concern in Japan, where 76% find them the top threat plaguing their country. The Japanese are most concerned about cyberattacks coming from other countries. The Pew Research report, released in August, followed behind a study released that found Japan was one of the most vulnerable countries subject to cyberattacks.
Kiyoshi Mori, the director-general for international cyber economic policy in Japan, named multiple ways Japan was addressing the cyberattacks head-on. Among them were establishing new and better relations between the government and companies dealing with infrastructure operations.
Next: Japan isn't the only country who fears a breach in cybersecurity.
Cybersecurity attacks are prevalent in three large countries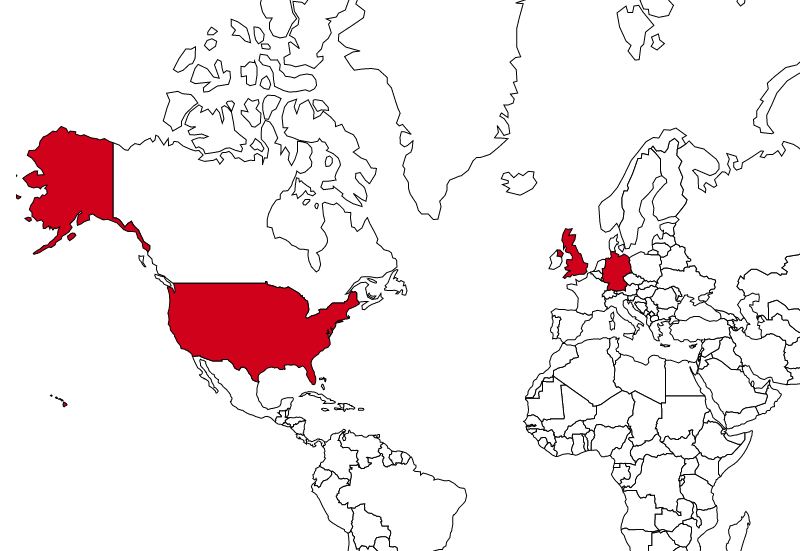 Cyberattacks ranks as the second-highest concern in the U.S., UK, and Germany. Both the U.S. and Germany have been the targets of major attacks over the past year, and over 65% in both countries see these attacks as major threats.
Across the 10 European countries, 54% say cyberattacks are a major concern. 2017 was an eventful year for cyberattacks; Wikileaks' Vault 7, Cloudbleed, and the 198 million American voter records exposed among them.
Next: Africa's top concern may surprise you.
Global climate change is Latin America and Africa's top concern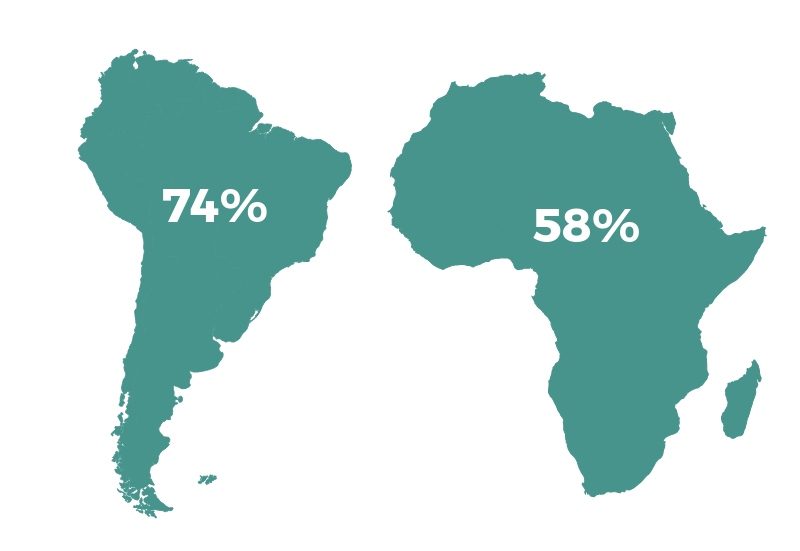 The second most prevalent fear worldwide, according to the Pew Research report, is global climate change. Latin America and Africa lead the pack, with a 76% prevalence in Kenya and 86% prevalence in Chile.
The Latin American region reports the most concern about climate change, and it's the top threat in six of the seven nations surveyed, with Venezuela as the only outlier. Chileans have experienced a wide-spread, self-titled "Mega Drought." According to Matias Asun, Director of Greenpeace, Chile, "There is nobody who has not been affected by climate change, directly or indirectly, here in Chile."
Next: Climate change is a major threat to our wellbeing. 
Thirteen countries also fear global climate change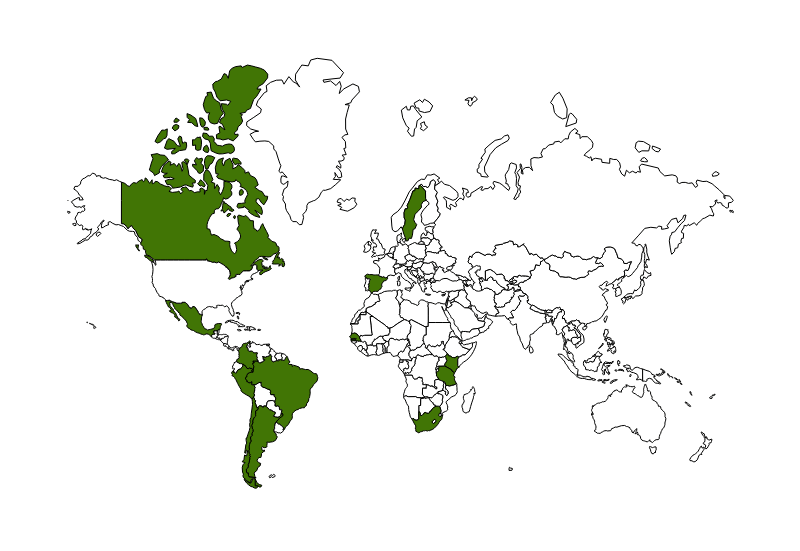 Thirteen countries identify global climate change as the highest threat. It's the second-ranked concern in many other countries polled, among them France, South Korea, and Greece.
Only a little over half of the U.S. see global climate change as a major threat.
Next: The number one fear plaguing the world.
The U.S. and the EU fear ISIS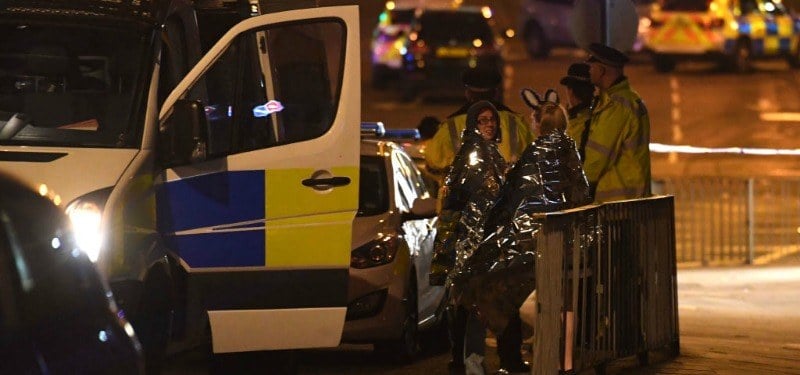 The Islamic militant group known as ISIS is the greatest cause of fear in U.S. and European citizens. Europe and the U.S. have both endured deadly terrorist attacks in recent years. U.S. President George W. Bush notably declared the "War on Terror" in 2001 following the September 11th attacks on the World Trade Center.
ISIS took responsibility for one of the most violent days in recent Spanish history. This past August, a van plowed through the crowded Las Ramblas in Barcelona, injuring 100 people and killing 13.
Next: The U.S. and Europe aren't the only ones fearful of ISIS. 
ISIS is the number one fear plaguing the world right now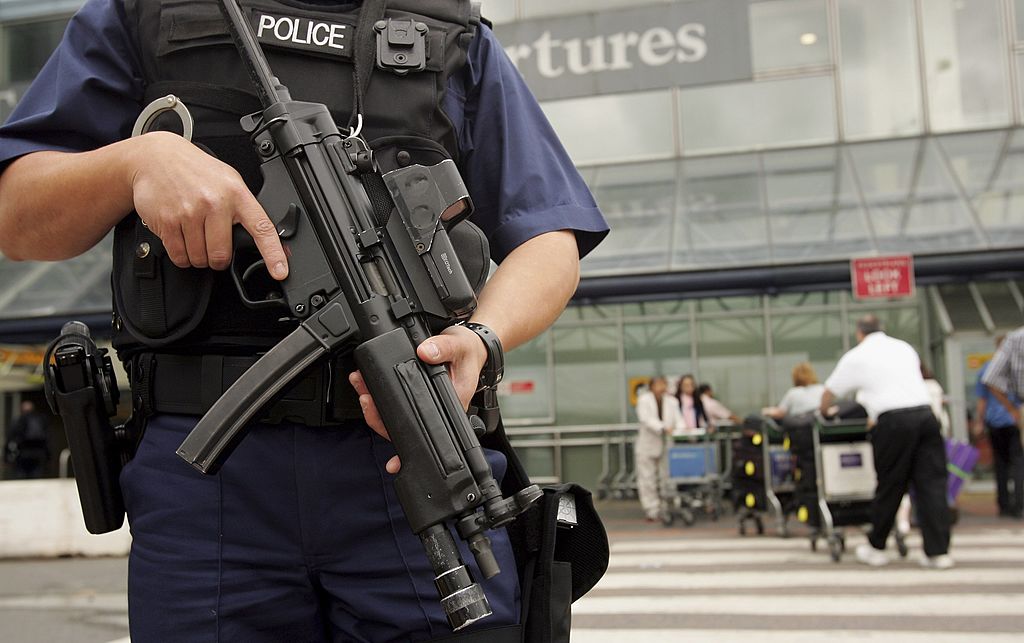 ISIS is named as the top threat in a total of 18 countries surveyed. According to the report, relative to the other threats tested, people are especially worried about ISIS in France (88%), Italy (85%) and Russia (58%).
"ISIS is known for killing dozens of people at a time and carrying out public executions, crucifixions and other acts," a CNN report on ISIS fast facts states.
Follow The Cheat Sheet on Facebook!