These Are the Biggest MasterChef Fails in the Show's History
MasterChef is known for producing some truly incredible cuisine. Luckily for viewers, it's also known for producing some major fails. What do you get when you mix nervous chefs and a few very harsh judges? Good television.
Here are some of the biggest fails on MasterChef:
1. When Gordon Ramsay made a pie cocktail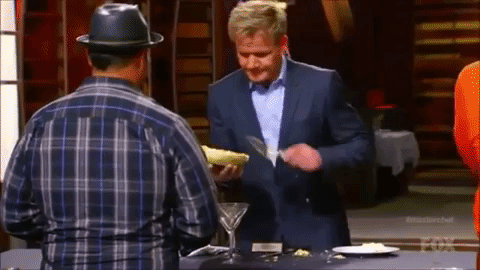 Back in Season 4, a contestant named Bime attempted to make a lemon meringue pie. Though the presentation was good, as soon as they judges cut into it, they realized it was extremely runny. To make a point, judge Gordon Ramsay poured the contents of the runny pie into two martini glasses. Former contestant, Ben Starr, said Bime's ultimate demise was using 10 spoonfuls of cream of tartar in his crème patissière instead of cornstarch.
2. Raw meat: Celebrity edition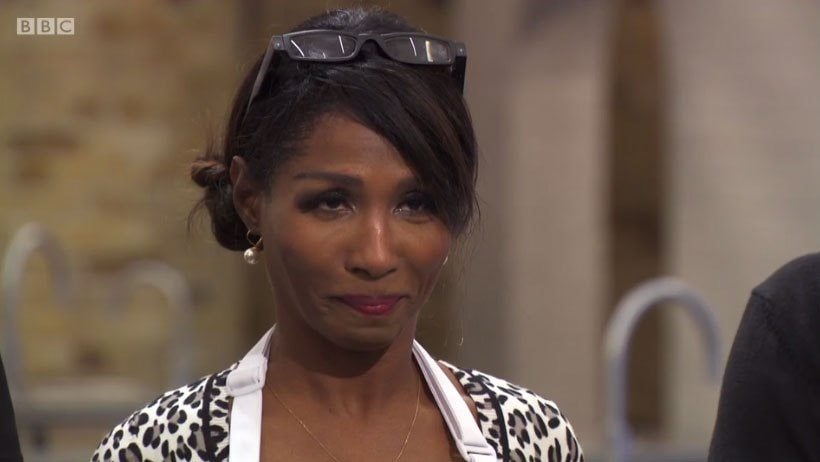 Singer Sinitta appeared on the 2016 British celebrity edition of MasterChef. Sinitta is an American-born singer who now lives in the U.K. and is known for such hits as "So Macho" and "Toy Boy." What she is not known for is cooking meat properly. Not once, but twice during her run on celebrity MasterChef, she tried to serve judges John Torode and Gregg Wallace raw fish and meat. Thankfully, neither ate any.  
3. When Mark Moraghan couldn't handle the heat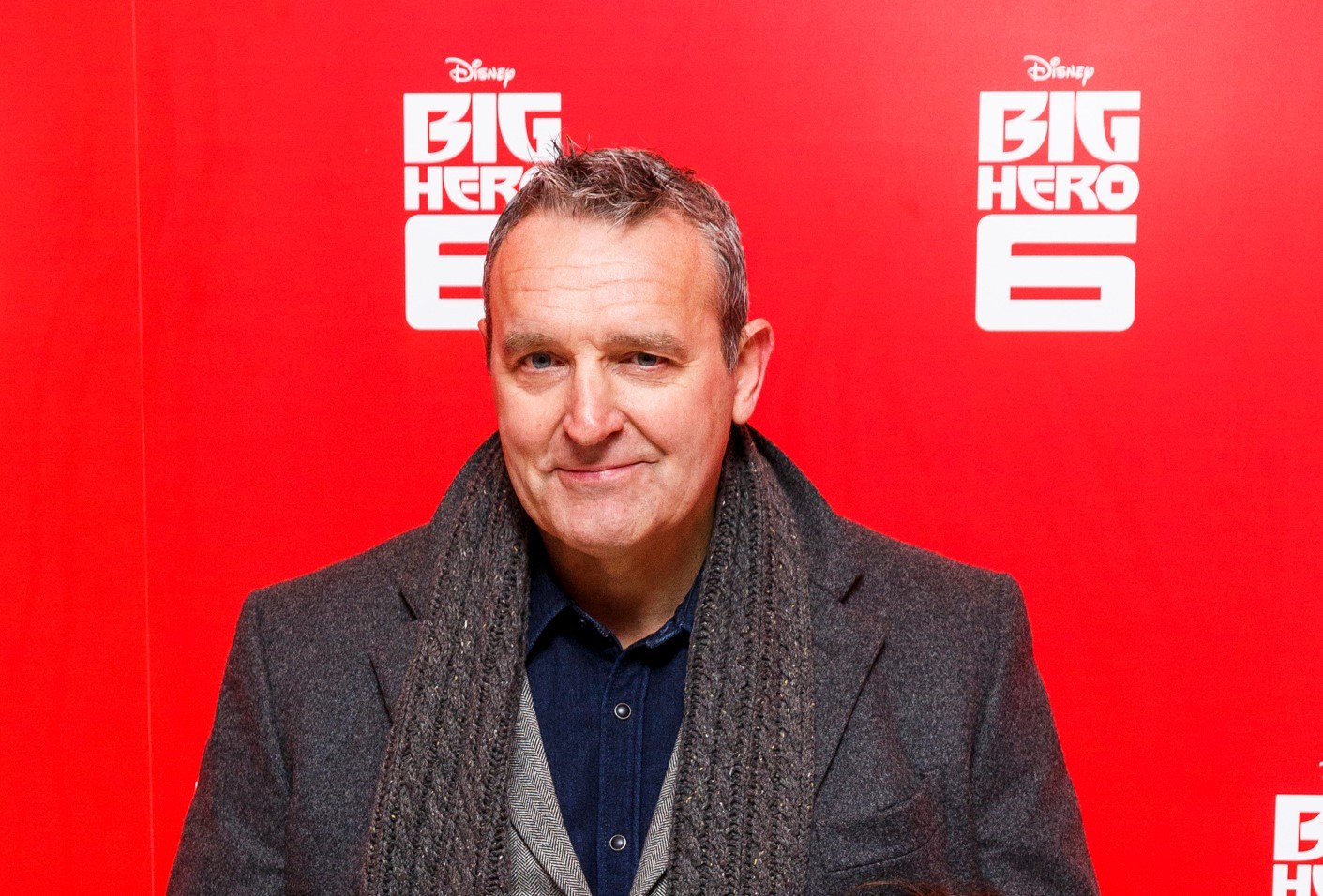 When Mark Moraghan was on the British celebrity MasterChef in 2008, he had a bit of a meltdown in the middle of a cooking task. The other contestants were told to go search for him, but Moraghan was nowhere to be found. Later, he explained, "I felt frustrated. I apologise to everyone: I just flipped. The pressure has just got to me big-time today."
4. What's known as the worst MasterChef dish of all time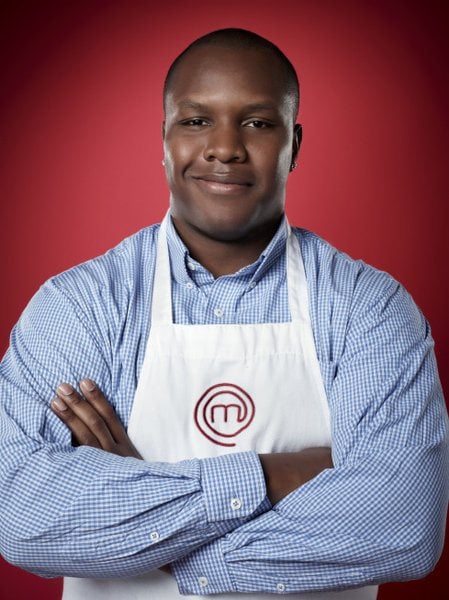 In Season 2, contestant Erryn was given $500 worth of truffles to make a culinary masterpiece. Instead, he gave the judges a collapsed, burned steak and rubbery vegetables. At the final judgement of the meals, judge Ramsay didn't even dismiss Erryn by name. Instead, he basically suggested that the worst contestant must know who he is and that he should see himself out. Erryn ultimately explained that he had been having a bad day.   
5. The "fruit shot" disaster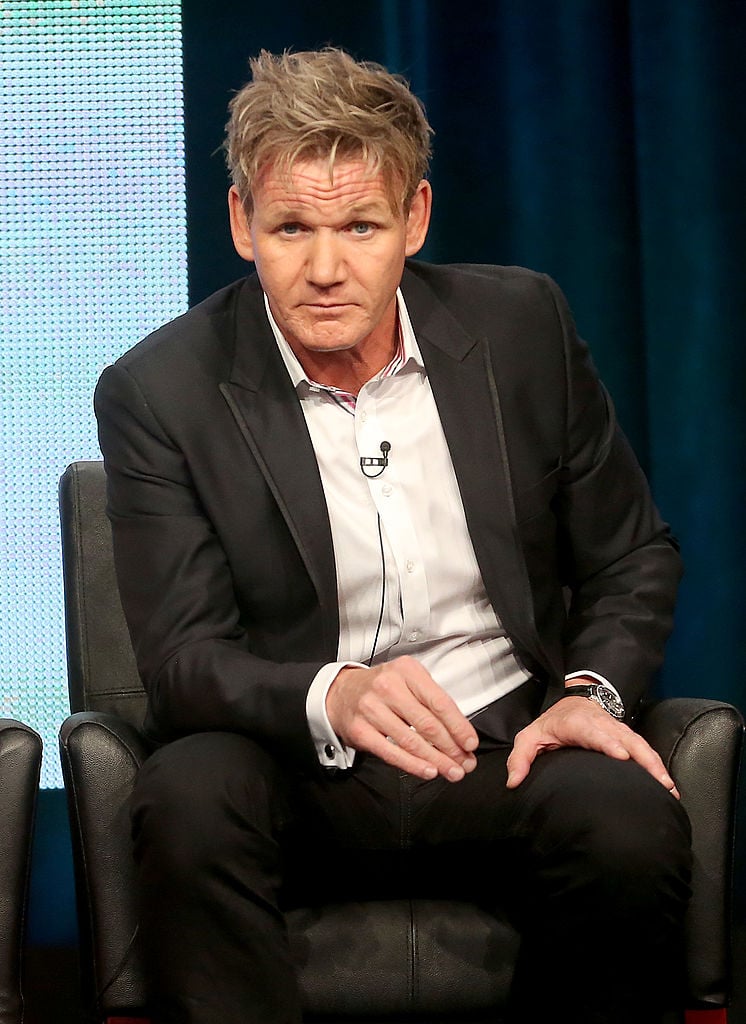 In Season 2, the MasterChef contestants had to prepare an appropriate dessert for an esteemed dinner party. What they prepared was a variety of different fruits separated into little foil cupcake wrappers, served as a "fruit shot." Ramsay was so frustrated with the lack of creativity, presentation, and taste that he said it was the worst dish to ever leave his kitchen. "I could cry," he said, "I could freakin' cry."
6. "What's in here?"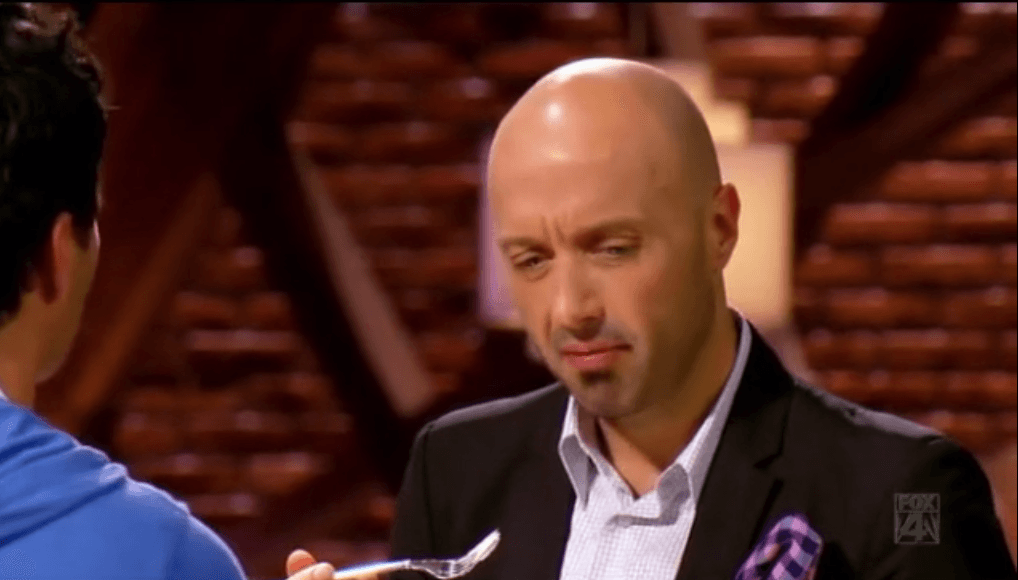 In Season 2, contestant Mark attempted to make simple shallots, rosemary, and garlic mashed potatoes. His secret ingredient? Raw flour. He said the consistency didn't turn out the way he would have liked it to, so he added some flour to thicken it up. The judges immediately deemed it a severe technical error and kicked Mark out at the end of the episode.     
7. Dave's plate slam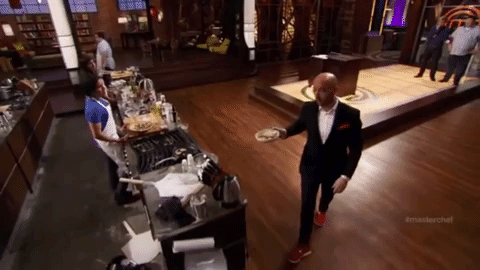 Judge Joe Bastianich is notorious for what loyal MasterChef fans call "the plate slam." When Bastianich finds a dish particularly displeasing, he'll slam the plate down right into the trash. This was one of the more assertive instances.
Season 2 contestant, Dave, received a pretty good plate slam when he presented Bastianich with smoked lobster, oven roasted potatoes, and a piece of bacon lazily slapped on top. Upon being presented with the dish, Bastianich said, "Watching you cook this was just a let down," before he brought the dish over to the trash.    
8. Baked meringue banana puree?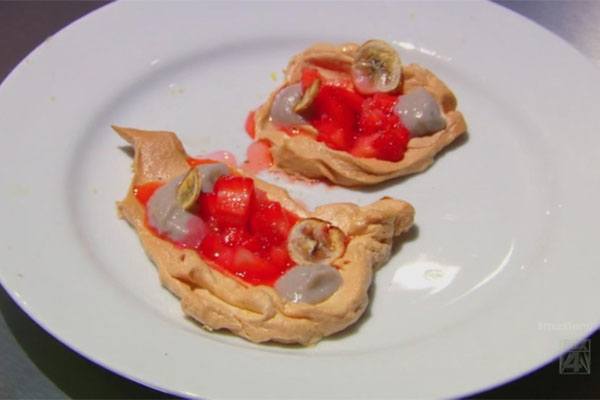 Season 4 contestant, Lynn, attempted to create a baked meringue with banana puree. What she ended up presenting has been said to be one of the ugliest plates ever seen on the show. Ramsay called it "the worst dish presented in four years of MasterChef."
9. Raw black cod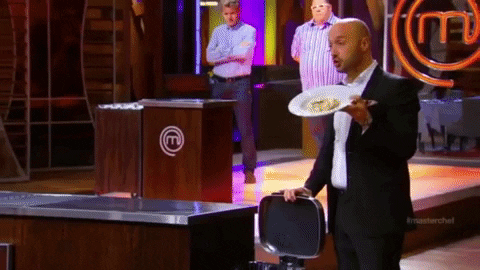 We've got another Joe Bastianich plate slam coming up for this one! Season 4 contestant, Howard, attempted to serve black cod with shiitake mushrooms. The judges' big issue with the dish? The fish was raw. Judge Ramsay even pointed out that the fish wouldn't separate when pulled apart because it was so raw. Bastianich responded with a particularly passionate plate slam into the trash.  
10. Cutter's cake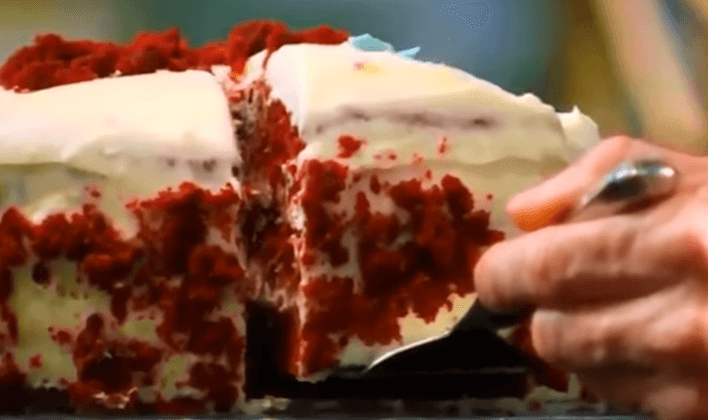 Anyone who watched Season 5 of MasterChef remembers cringing through the episode with Cutter's cake. Cutter was a defiant contestant. He'd speak over the judges and wasn't afraid to voice his opinion, even if it differed from theirs (despite their years of training and experience). In this particular episode, Cutter prepared a red velvet, cream cheese cake with red velvet crumbles around the sides and a red velvet crumbled American flag on top. Ramsay said the crumble on the side made the cake look like a hairy back and that the cake was too sweet. Of course, Cutter said he disagreed, and everyone was shocked by his defiance (not).
11. Dan's meatloaf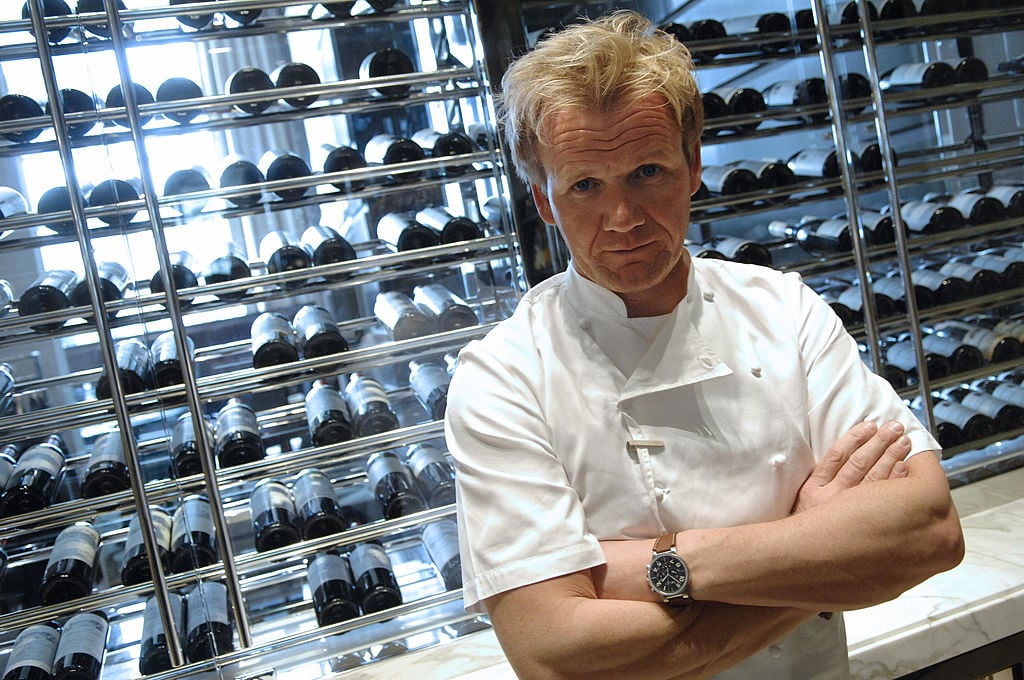 Cutter wasn't the only overly confident contestant of Season 5. We also had Dan. Prior to displaying his dish, Dan commented that the dish of the contestant before him "looked pretty pedestrian." If only he'd known that the judges were about to tear apart his meatloaf, which BuddyTV said "looked like a wet cat turd."
12. When Gordon Ramsay wouldn't even taste Howard's salad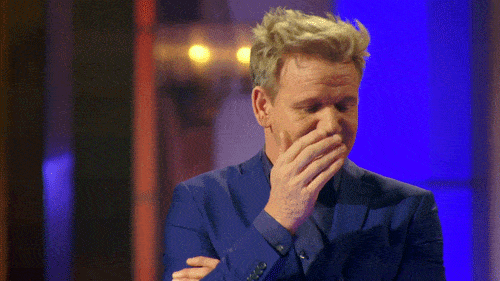 In Season 4, Episode 4, contestant Howard served a poached langoustine with spinach citrus salad. Judge Ramsay was so disgusted at the lack of effort put into the salad that he didn't even take a bite. "You know I'm not a rabbit, and yet you serve me food that's fit for a rabbit," he said. And from Bastianich, we got another plate slam.
13. When a contestant celebrated a little too early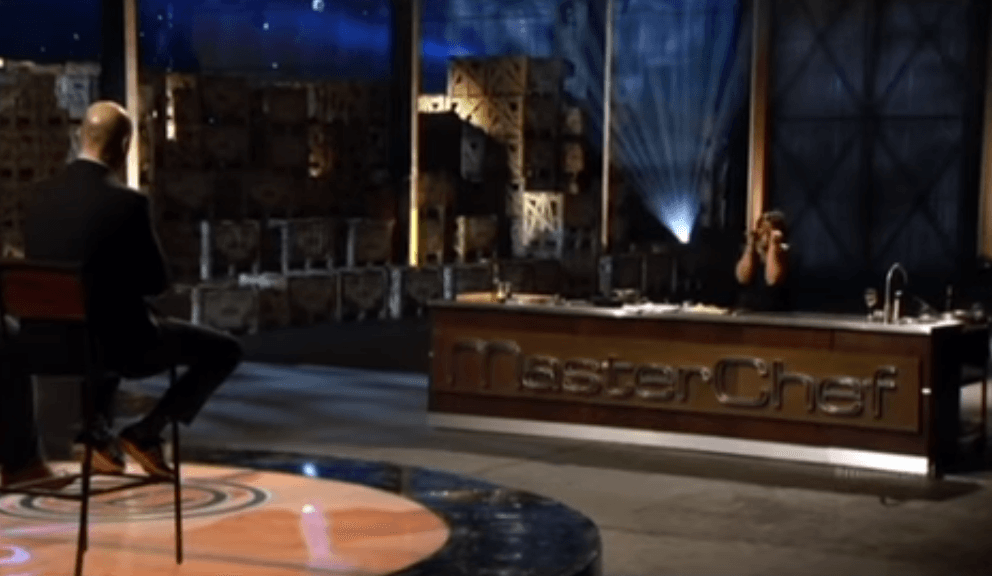 In Season 3, Episode 1, a contestant prepared frog legs egg foo young for a chance to progress forward in MasterChef. Bastianich sampled it and discreetly spit it out towards camera, Ramsay sampled it and gave his congratulations. But she celebrated before he could finish. "Congratulations on the worst dish in this competition so far," he ended up saying.
14. "You cannot serve raw pork anywhere"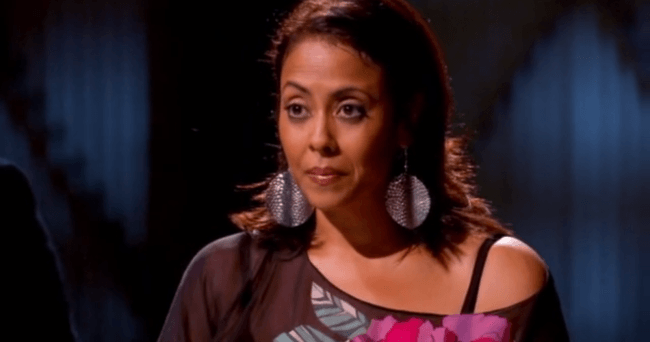 In Season 2, Episode 13, contestant Alejandra made a huge mistake. One of the cardinal rules of MasterChef is to never serve raw meat, especially raw pork. Alejandra was given the easiest cut in the competition, the pork loin, so the judges had high expectations. They were pretty disappointed in her when they realized they couldn't even taste the dish because of the raw pork. Later in the episode, the judges sent her home.   
15. "Scallop baskets go in the garbage basket"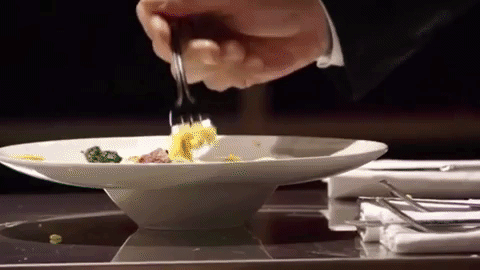 Season 3 contestant Jennifer Helene prepared a saffron risotto with scallops wrapped in a burdock root. At tasting time, Ramsay asked her what it might mean when one could still see the bright center of a grain of rice. "That perhaps it is undercooked?" she answered. "Perhaps," he replied flatly. Not only was the risotto undercooked, but the scallops were raw as well. Additionally, none of the judges were pleased with her "cute" presentation. Ultimately, this dish earned yet another plate slam from Bastianich.