These Are the Craziest Things Melania Trump's Communications Director Has Ever Defended
Donald Trump isn't the only one making headlines these days. First lady Melania Trump has had her share of scandals, too, the latest one being her husband's alleged affair with Stormy Daniels. Keep reading to see how the first lady's communications director, Stephanie Grisham, has had to defend her in the press — including the couple's marriage on page 4 — it definitely hasn't been an easy gig.
1. Stormy Daniels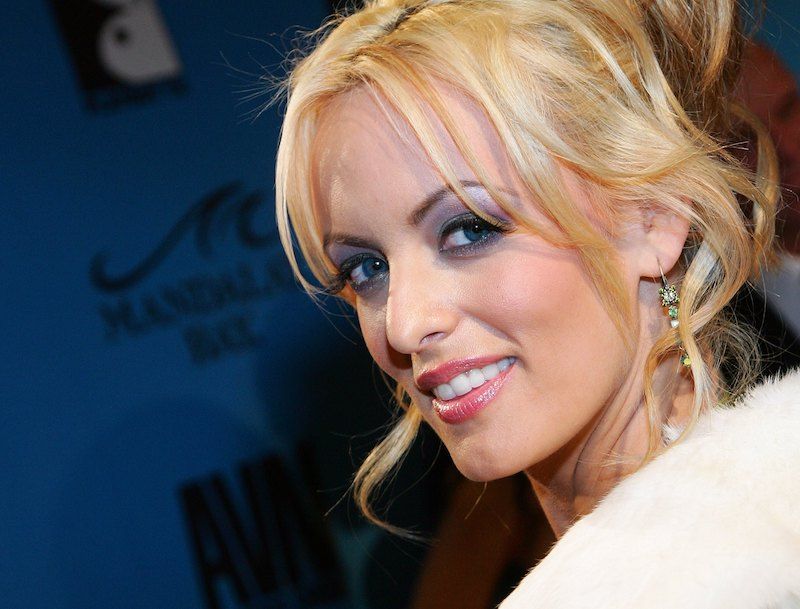 When adult-film actress Stormy Daniels gave her 60 Minutes interview, she divulged the whole story of her alleged 2006 affair with President Donald Trump — and a juicy story it was. She claimed that Trump compared her to his daughter and that she spanked him. In addition, she claimed his team threatened her if she talked. Keep in mind that at the time of the alleged encounter, Melania had just given birth to the couple's son Barron.
Poor Stephanie Grisham had to make a statement about the interview, of course. Here's what Grisham tweeted: "While I know the media is enjoying speculation & salacious gossip, I'd like to remind people there's a minor child who's name should be kept out of news stories when at all possible," according to the website The Cut.
Next: A change of plans
2. Melania changes her schedule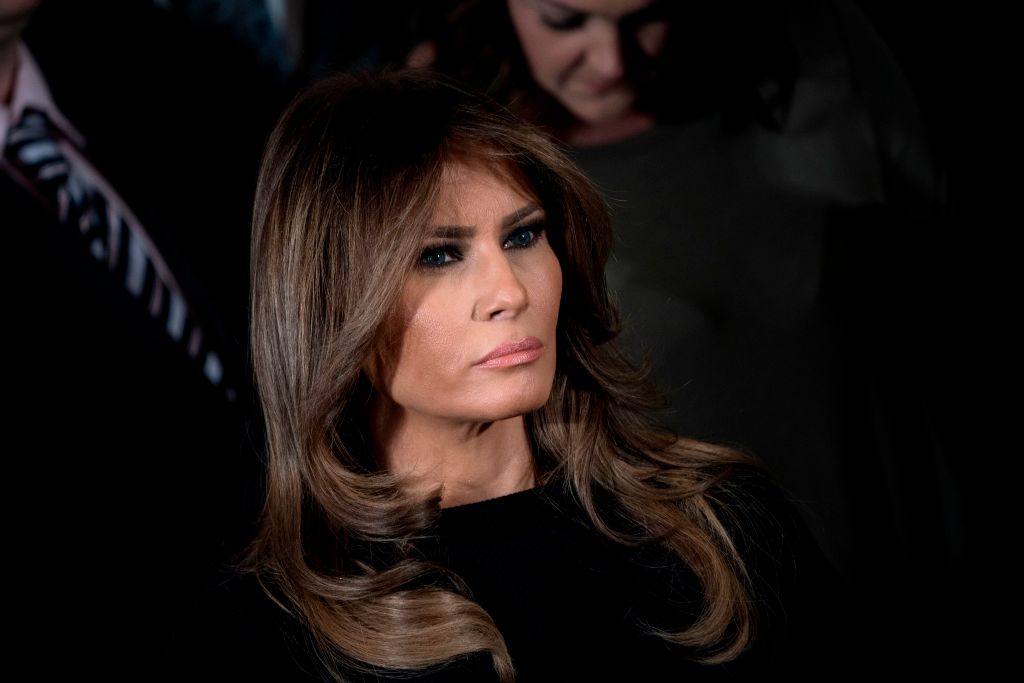 According to CNN, when the Stormy Daniels story broke in January 2018, Melania changed her schedule. In the wake of the news, the first lady recalibrated her schedule. She had planned to accompany Donald Trump to Davos, Switzerland, but she pulled out of the commitment by Jan. 23, 2018. Ironically, the Trumps' 13th anniversary fell on Jan. 22, 2018. What could Grisham say about Melania's sudden plan changes? Not much. Grisham blamed the first lady's decision on "logistical issues."
Next: Who is Stephanie Grisham?
3. Grisham's background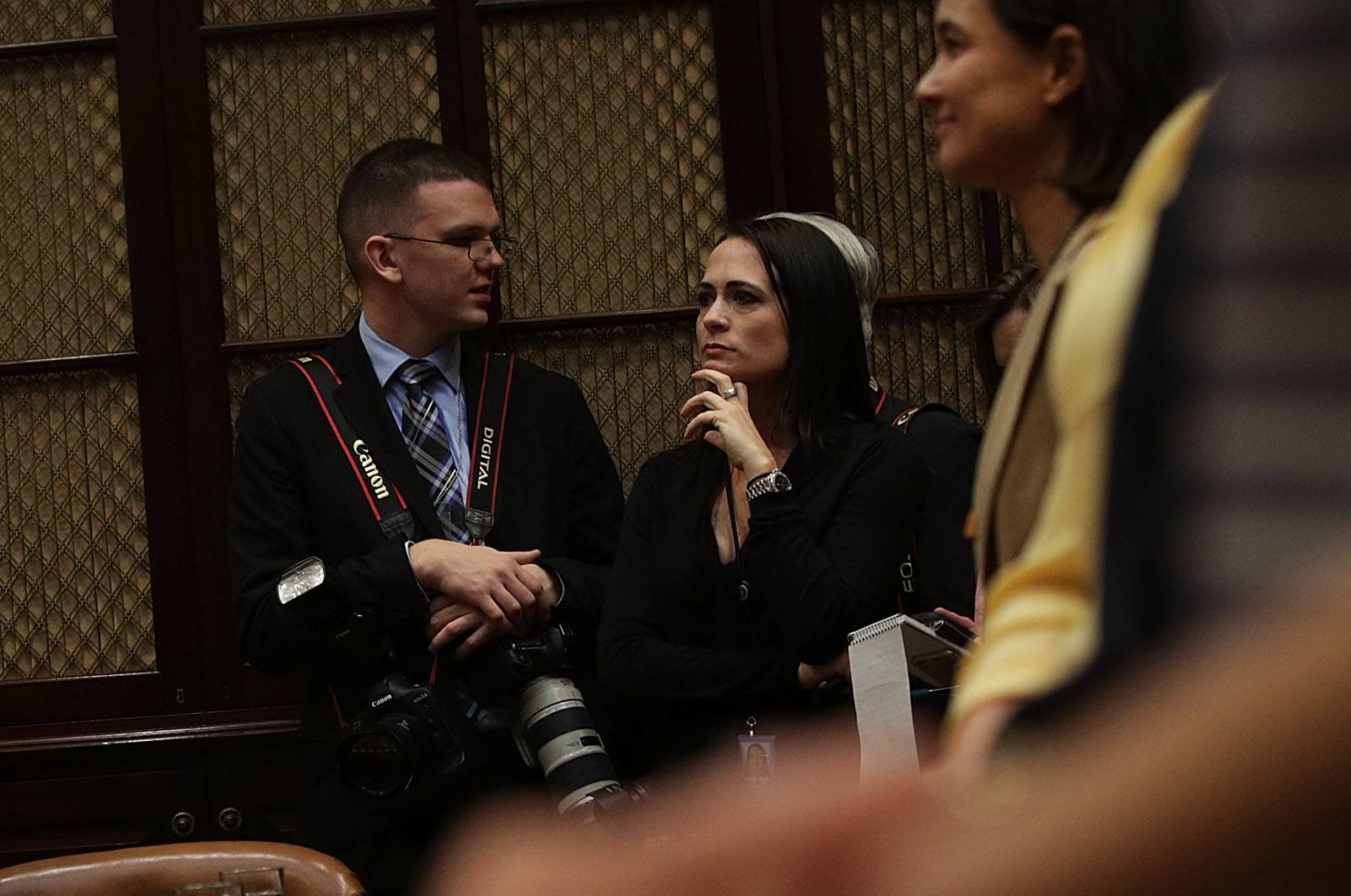 According to The Hill, Grisham was serving as the White House deputy press secretary when Melania tapped her to serve as her own communications director in 2017. Grisham was also the Arizona House of Representatives' former press secretary and came to the White House with more than a decade of experience working in communications, media relations, and logistics.
"I deeply respect and admire her commitment to our country, her family, and to the important role of the First Lady. I look forward to helping her communicate her unifying message of kindness and empowerment," said Grisham about her appointment.
Next: State of the union
4. Grisham defends the Trumps' marriage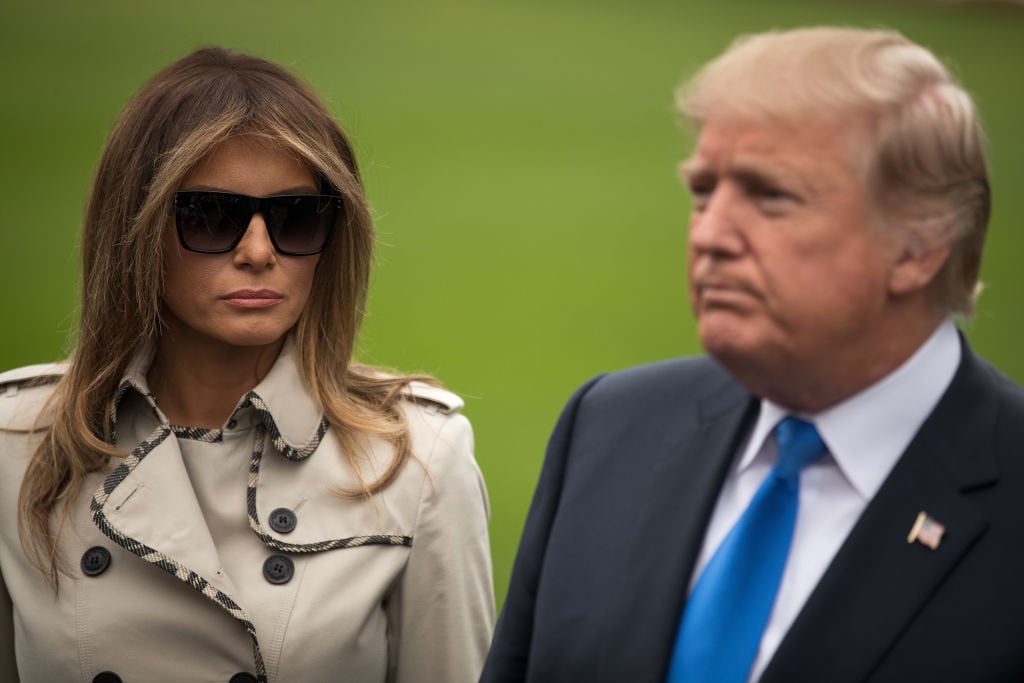 After the Stormy Daniels story came out and speculation about the state of the Trump union continued to grow, even Saturday Night Live was making jokes about it. And it was Grisham's job to tamp it down, according to CNN.
Here's what she tweeted: "BREAKING: The laundry list of salacious & flat-out false reporting about Mrs. Trump by tabloid publications & TV shows has seeped into 'main stream media' reporting. She is focused on her family & role as FLOTUS — not the unrealistic scenarios being peddled daily by the fake news."
Next: Melania breaks longstanding White House tradition
5. Grisham defends Melania's ride to the State of the Union address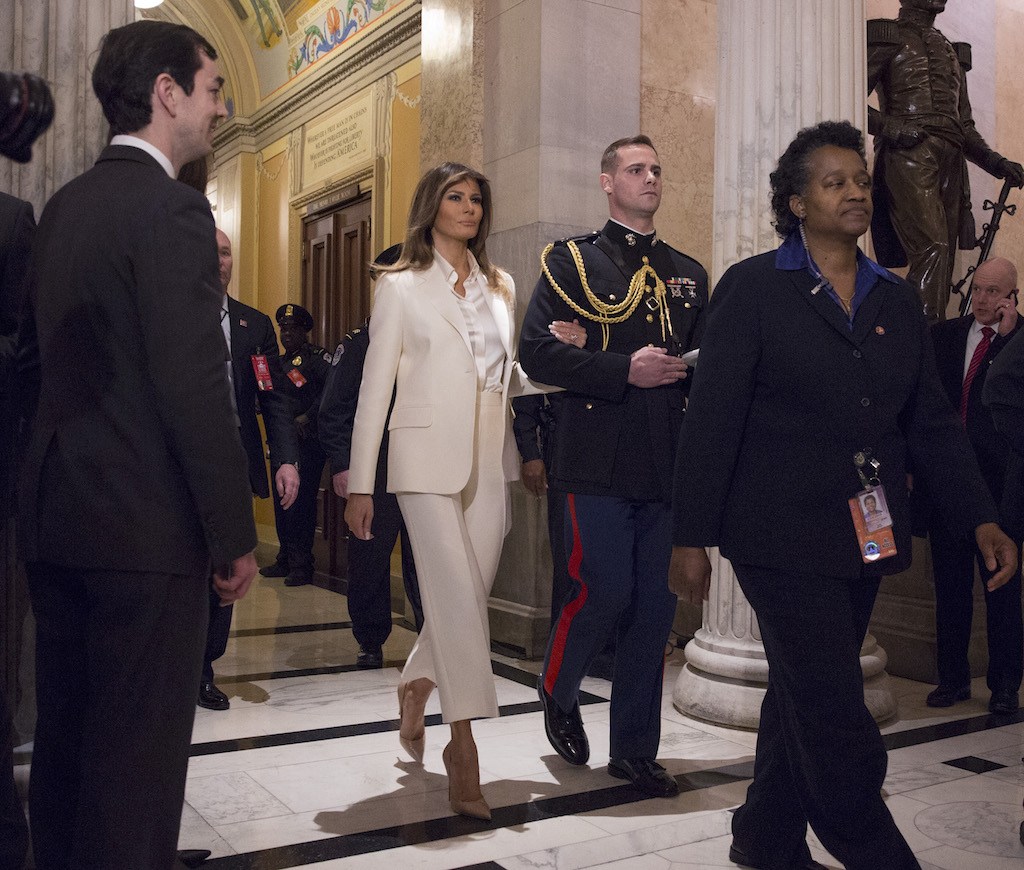 Cut to January 30, 2018 — speculation was hot and heavy about the Trumps' marriage after the Stormy Daniels story broke. According to CNN, the first lady broke a White House tradition by riding separately to the State of the Union address in her own motorcade. First ladies have always joined the president for the short drive from the White House to the Capitol building.
Grisham had to put some lipstick on that pig. She said the first lady was "spending quality time with the special guests she had invited to sit with her for the speech." "In addition to holding a White House reception and photo opportunity for them, along with their friends and family, she is accompanying them to the Capitol," said Grisham. However, Trump didn't ride in the bus with the guests.
Next: Defending Melania for defending Donald
6. When Melania defended her husband's tweets, Grisham had to defend her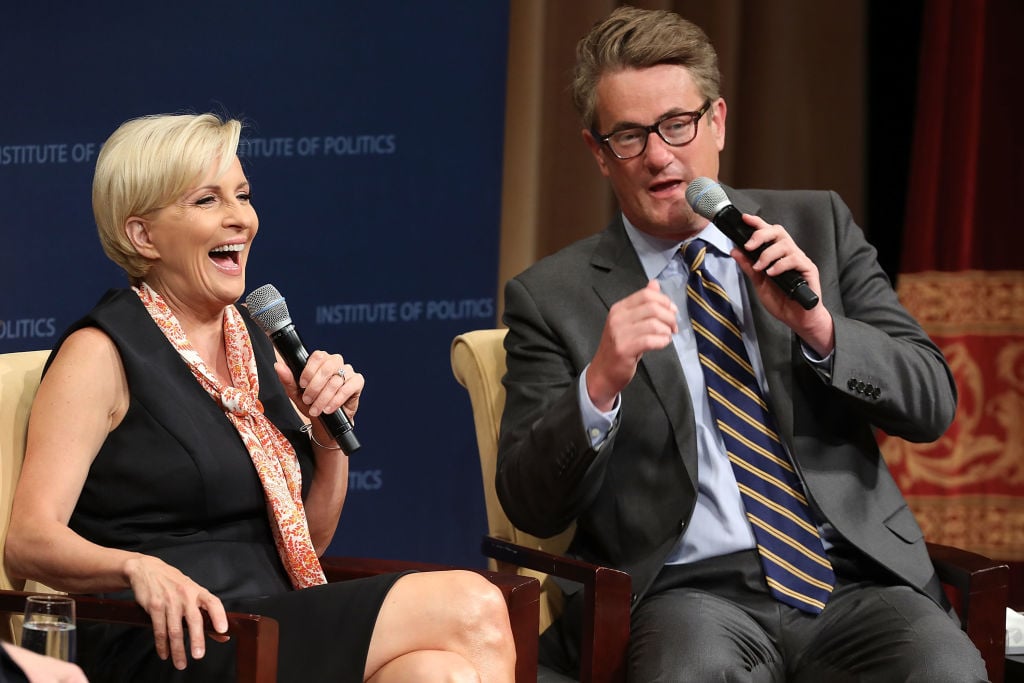 According to The Guardian, Donald Trump attacked Morning Joe co-hosts Mika Brzezinski and Joe Scarborough via Twitter because they had alleged sexism and bullying was going on in the White House. Donald Trump described Brzezinski as "low IQ Crazy Mika" and said she had been "bleeding badly from a face-lift" when they met at Mar-a-Lago.
The first lady defended her husband, which required Grisham's defense. "As the First Lady has stated publicly in the past, when her husband gets attacked, he will punch back 10 times harder," said Grisham.
Next: Melania broke another White House tradition.
7. Melania didn't walk to Marine One with the president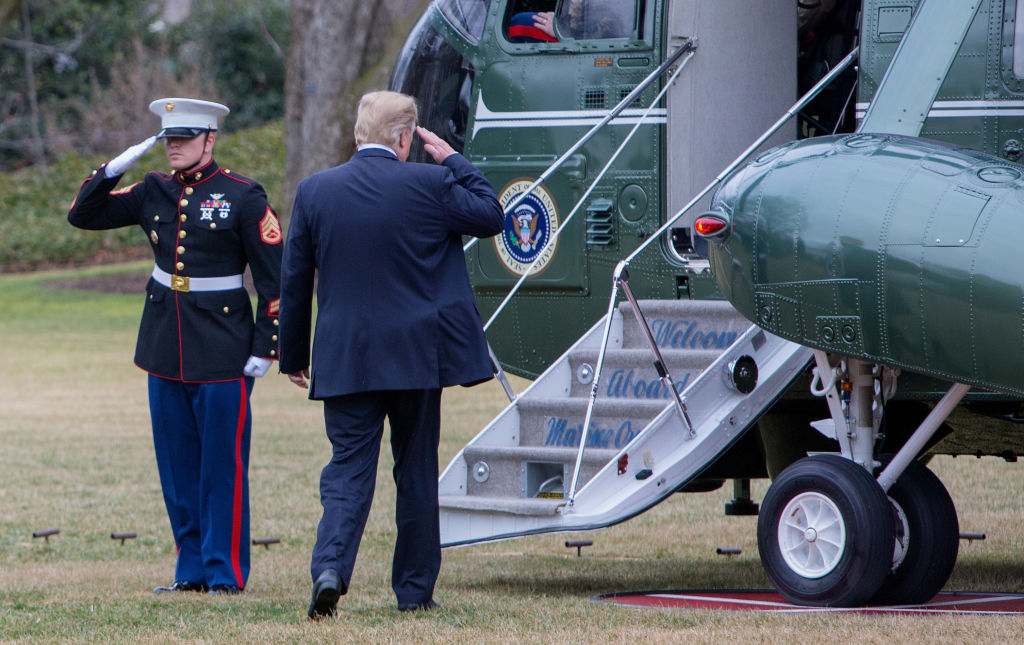 On Feb. 16, 2018, Melania Trump decided against making the traditional South Lawn couple's walk to Marine One, according to CNN. Instead, she drove separately, ahead of the president. This came in the wake of yet another adultery allegation scandal involving her husband, when The New Yorker published a piece about his alleged affair with Ex-Playmate Karen McDougal from 2006 to 2007.
A White House spokesperson denied the affair, and once again, there wasn't much Grisham could say. "With her schedule it was easier to meet him on the plane," Grisham said in a statement. A White House spokesperson denied the affair.
Read more: The Most Shocking Scandals About Melania Trump
Check out The Cheat Sheet on Facebook!