These Are the Easiest Ways to Save Money at Starbucks
So you need a jolt of caffeine to get you going in the morning, and if you're like many Americans, you're hitting the Starbucks drive-thru to get it. But those latte runs come at a price. The average millennial spends $38 a month on coffee, a survey by LendEDU found, or $456 a year.
Whether you're at Starbucks every day of just stop in occasionally, those visits add up, especially if you're ordering anything more than a basic drip coffee. While the easiest way to save is to just brew your own joe at home, there are ways to get your Starbucks fix for less. We've rounded up nine easy ways to save money on your Starbucks habit.
1. Join Starbucks Rewards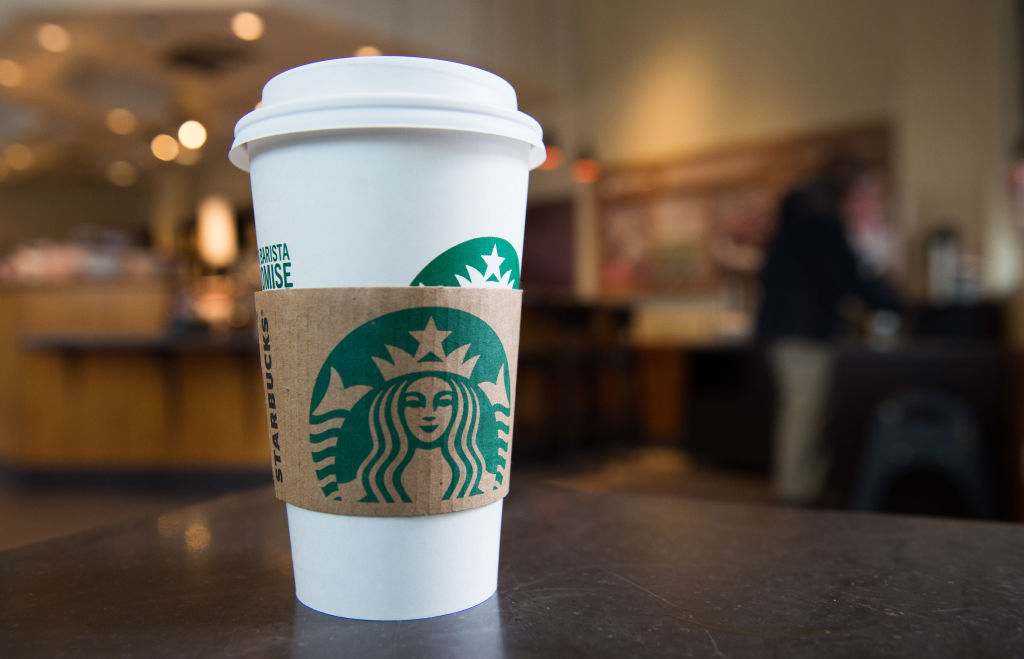 Loyalty pays at America's biggest coffee chain. Sign up for Starbucks Rewards program and you can earn stars for every purchase that can be used for free food or drinks, free refills on brewed or ice coffee and tea, and a free drink or food item on your birthday.
2. Get extra stars
The easiest way to earn Starbucks stars is to make in-store purchases with your registered card or the Starbucks app. But you can also earn stars for buying qualifying Starbucks products at the grocery store, like Starbucks K-cups or bottled Frappucinos.
3. Order a short drink
You won't see this option on the menu board at your local Starbucks, but you can save a few pennies – and a few calories – by opting for a short beverage rather than a tall, grande, or venti. You'll get an 8-ounce drink, rather than one that's 12 ounces or larger.
4. Bring a reusable cup
You'll get a 10-cent discount if you ask your barista to fill up your reusable cup rather than getting a disposable one. And no, you don't need to buy a Starbucks-branded cup to get the savings.
5. Keep an eye out for promotions
If you're a Starbucks Rewards member, keep an eye out for special promotions, such as "Happy Hour" deals when you can get any beverage for 50% after a certain time. Other recent deals have included an instant upgrade to Gold status (which earns you more stars per purchase).
6. Get a bigger cup
If you find yourself regularly dumping out some of your tall coffee so you can add milk, stop. Just ask for your drink in a larger cup, then fill it with as much milk as you need. You'll save a few cents by not wasting that coffee.
7. Learn the menu hacks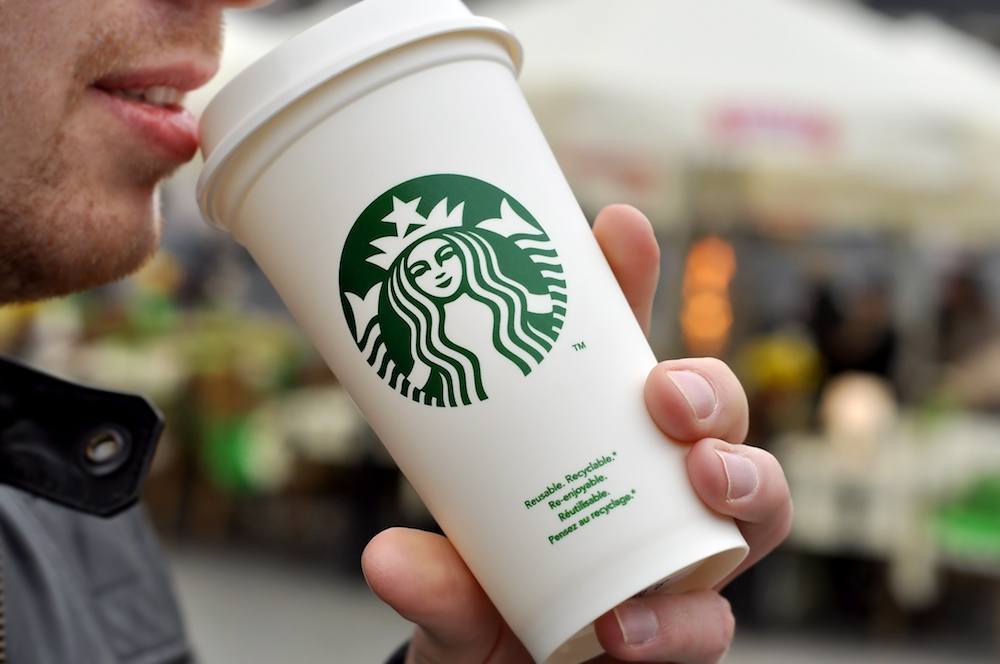 Starbucks is pretty accommodating to customers who want to customize their drinks — just check out the secret menu. Unsurprisingly, frugal coffee addicts have discovered all kinds of ways to save, as this list of budget-friendly Starbucks concoctions for about $3 proves.
You can also try tricks like ordering an espresso over ice in a large cup, then adding milk yourself for a DIY latte. There's no rule against it (that we know of) but you do run the risk of looking like a cheapskate.
8. Get free or discounted gift cards
Head to sites like Cardpool and Raise to save as much as 10% on Starbucks gift cards. You can also use apps like ShopKick to earn rewards for visiting certain stores that can be redeemed for Starbucks or other gift cards.
9. Enter contests
OK, we admit that this is a bit of a longshot, but Starbucks periodically runs contests with prizes like free Starbucks for life. There might also be additional prizes, like buy-one-get-one coupons or coupons for free items. If you win, you could soon be sipping on your favorite Starbucks concoction for free.