These Are the Most Amazing HGTV Dream Homes You've Tried to Win Over the Years
The HGTV Dream Home Sweepstakes grew from a small, little-known giveaway into one of the biggest sweepstakes in the nation. When the contest began in 1997, 2.5 million people entered to win a house. In 2017, there were 127 million entries for the house, car, and a generous cash prize.
The houses are all built in different locations across the United States, with a new city and home style every year. The entire process of constructing and furnishing the dream house is documented on an HGTV special.
Most people who win the house don't actually live in it. That's because of small details such as exorbitant taxes, high utility bills, and the impracticality of upending your family and life to move across the country. Still, it's fun to dream about what it would be like to win such a stunning home.
Read on to discover all the beautiful HGTV dream homes over the years.
1997: Jackson Hole, Wyoming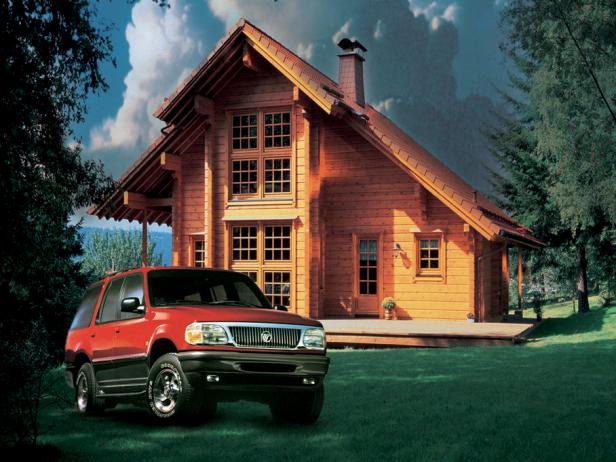 The very first HGTV Dream Home was built in Jackson Hole alongside the soaring birches and pines of the Grand Tetons. This upscale log home features beams, trim, and tongue and groove ceilings from Finland, all specifically chosen to keep inhabitants sheltered from Wyoming's frigid winters. The overall aesthetic is cozy, warm, and Western.
Michele Rambo from Tulsa was the very first HGTV Dream Home contest winner.
Next: Beaufort, South Carolina

1998: Beaufort, South Carolina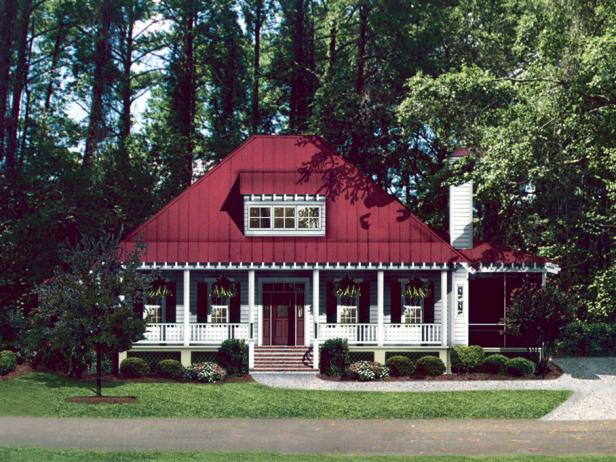 You can easily imagine serving your houseguests sweet tea on the porch of this Southern charmer. The second HGTV Dream Home mixed contemporary and traditional styles and incorporated an open, airy floorplan long before that was the most popular style.
The builders used special mildew-resistant paint in an effort to combat the heat, wind, and moisture of the Southern coast. The deck and other wood components of the home were also specially treated.
Next: Rosemary Beach, Florida

1999: Rosemary Beach, Florida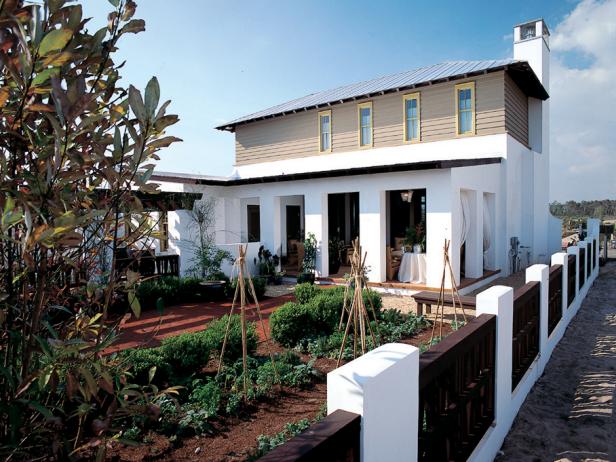 The builders intentionally chose materials that would age and form a patina over the years, which is consistent with the other architecture in the area. The dream home in Rosemary Beach also includes a stunning mahogany door, a tin roof to reflect heat naturally, and an outdoor room called a "loggia."
The rich, earthy palette of colors is quintessentially Floridian. The warm interior tones were popular at the time this home was built.
Next: Nehalem, Oregon

2000: Nehalem, Oregon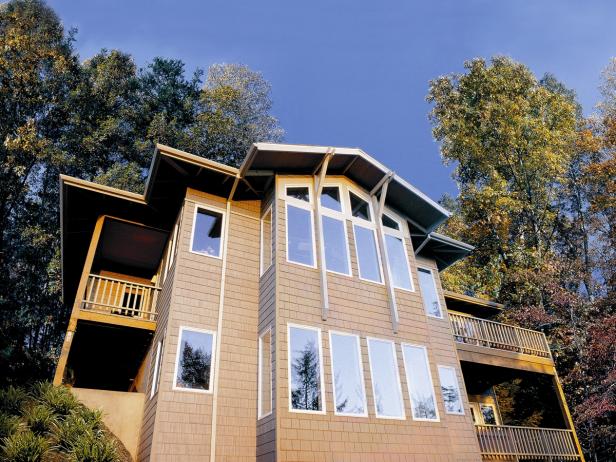 The first dream home of the new millennium was all about making the most of the view, as evidenced by the gigantic windows and multiple porches that set the stage to enjoy all the nature surrounding this stunning home. The builder says the house is a modified craftsman style house, which is a popular design style in that region of the country.
Next: Camden, Maine

2001: Camden, Maine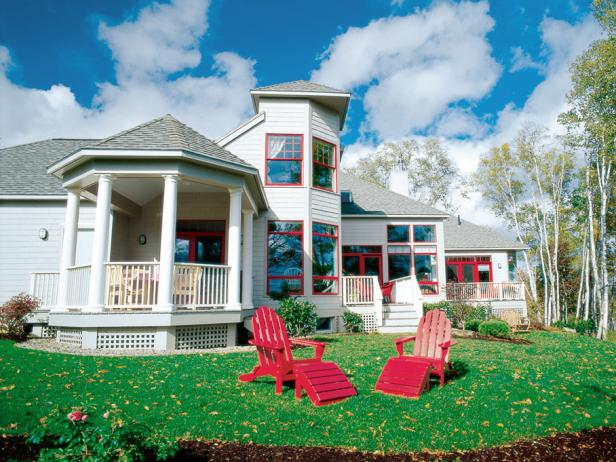 From the outside, this New England home doesn't necessarily scream "dream home." But the interior floor plan is completely open, allowing for 180 degrees of viewing the stunning coastline.
"We knew we were putting the house in a totally perfect spot," says interior designer Linda Woodrum, "and we wanted the house to be special, to fit, to belong here. And the colors were the first step. The birches (outside) are so important, and we were very aware that everything in the room had to be strong enough so that it isn't overpowered by the outside."
Next: Chesapeake Bay, Maryland

2002: Chesapeake Bay, Maryland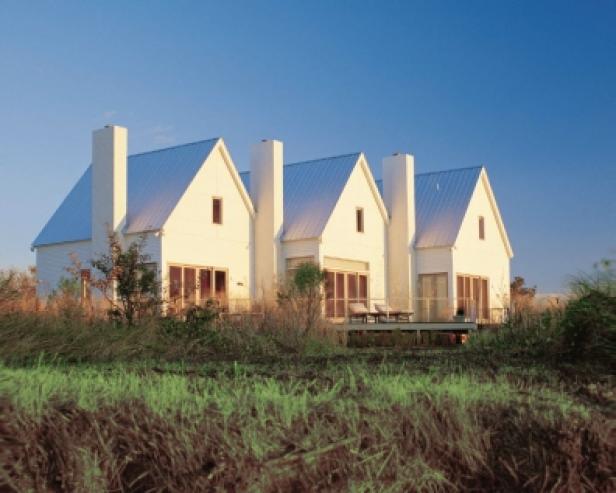 So many HGTV Dream Homes are situated by the beach, and the 2002 version is no exception. This two-story, 2,800 square foot beauty combines modern efficiency with old-world charm. There are multiple wraparound decks and large windows to allow the homeowners to enjoy the stunning views of the bay.
The décor of this house is simpler than previous years with a lot of white and silver to mimic the beach vibe. This house also came with a mahogany sea kayak for exploring coastal waters.
Next: Mexico Beach, Florida

2003: Mexico Beach, Florida
The house for 2003 is situated on a 10,000-acre coastal forest on the East Bay of the Florida Gulf of Mexico. This home feels a little bit like being at a luxury camp, with the main house connecting to other sections via boardwalk.
As with previous homes, the indoor/outdoor living aspect means there are tons of windows and comfortable outdoor spaces. Paneled walls (shiplap before Joanna Gaines), exposed beams, and hardwood floors all set the tone for this beachy retreat.
Next: St. Mary's, Georgia

2004: St. Mary's, Georgia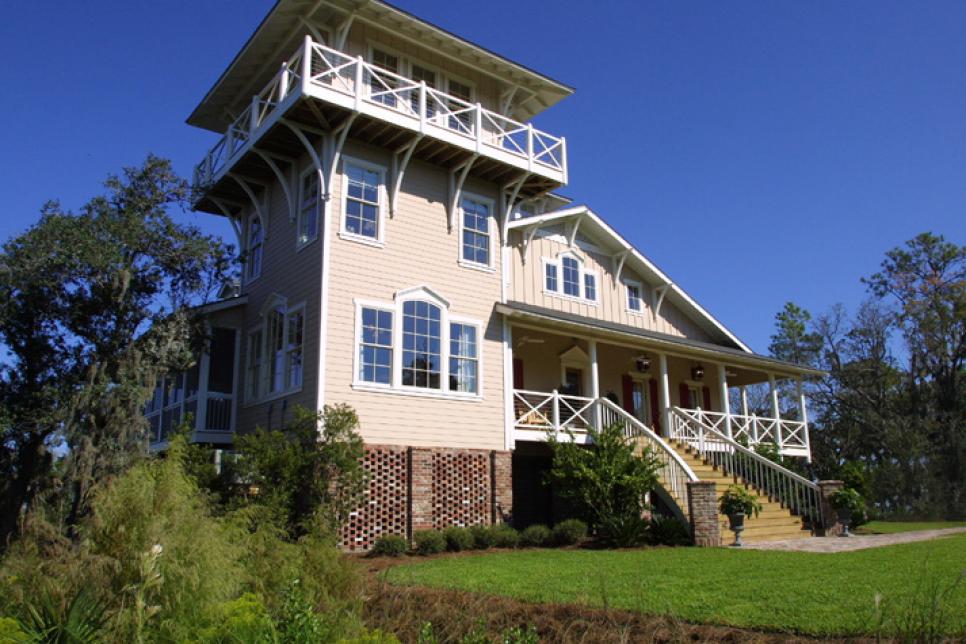 This Victorian-inspired home even has a widow's walk and a huge wraparound porch. It was made for living the carefree beach life.
Larger than some of the previous HGTV Dream Homes, the 2004 versions is 2,500 square feet and has 11 rooms total, along with an outdoor living space. It also has a dock house with a boat lift and a private boardwalk over the marsh.
The interior of this home is also vintage Victorian, with a tin ceiling in the kitchen and high dormers throughout.
Next: Tyler, Texas

2005: Tyler, Texas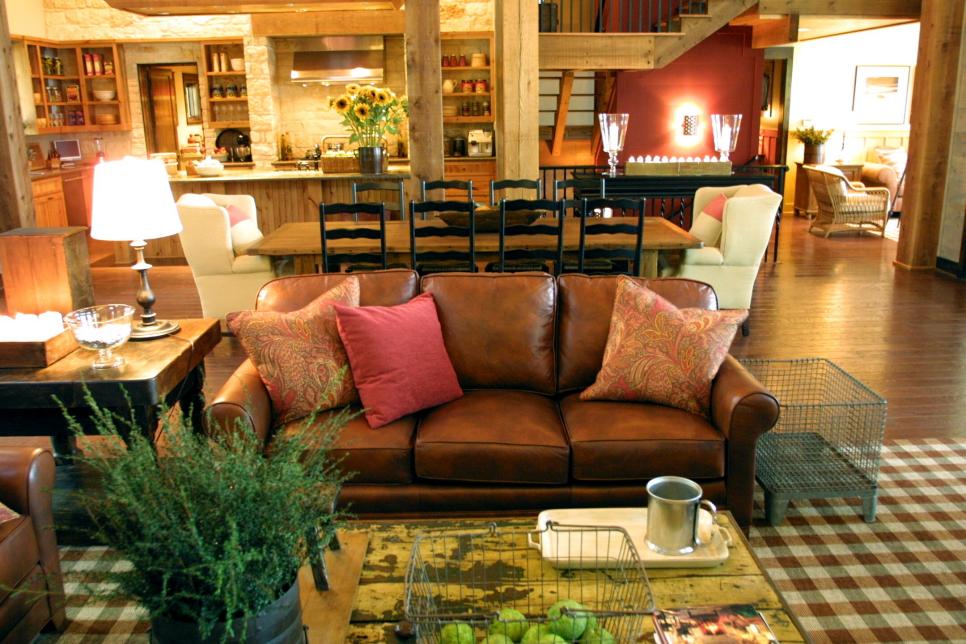 Everything is bigger in Texas, including this oversized dream home.
The great room of this stunning house has a 32-foot tall ceiling, gigantic cedar trusses, and a fireplace made from Texas limestone. There's even an elevator that connects all three stories.
The master suite is separated from the main house via breezeway and includes an outdoor fireplace and private spa. This home also includes the first swimming pool in HGTV Dream Home history.
Next: Lake Lure, North Carolina

2006: Lake Lure, North Carolina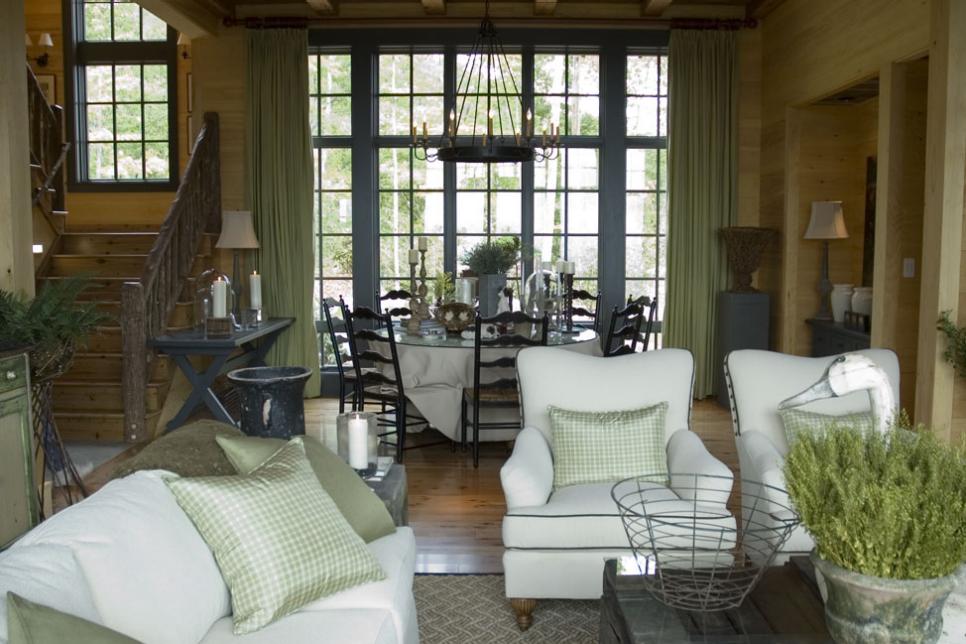 Imagine embarking on a luxury vacation for your whole life. That's the overall feel of this cabin-style home just outside Asheville, North Carolina.
The house is constructed of stone and wood to reflect the beauty of the natural landscape outside. An outdoor entertainment space encourages inhabitants to get up close and personal with nature and highlights stunning views of the mountains and Lake Lure.
Neutral wood tones and understated paint colors contribute to the rustic feel of this home.
Next: Winter Park, Colorado

2007: Winter Park, Colorado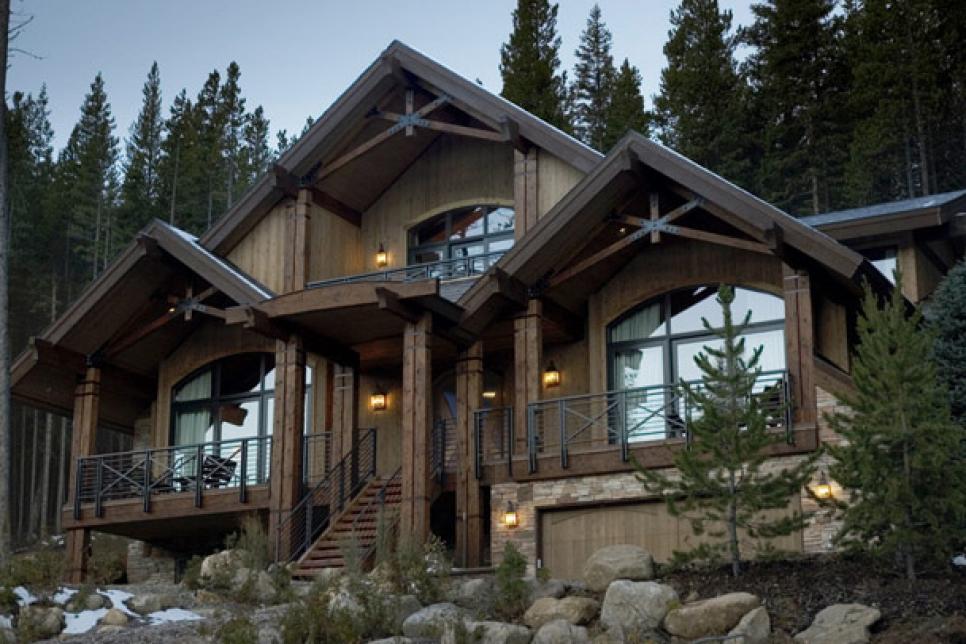 Welcome to the Rocky Mountains! This breathtaking retreat includes a wide open floor plan, covered balconies, and enough windows to fully appreciate the million-dollar view. There's no better home for skiing enthusiasts, as this house has exclusive ski in, ski out privileges with Winter Park ski resort.
This house is warm and inviting, with hydronic in-floor heating to keep you cozy all winter long. It feels like an upscale mountain lodge with all the comforts of home.
Next: Islamorada, Florida

2008: Islamorada, Florida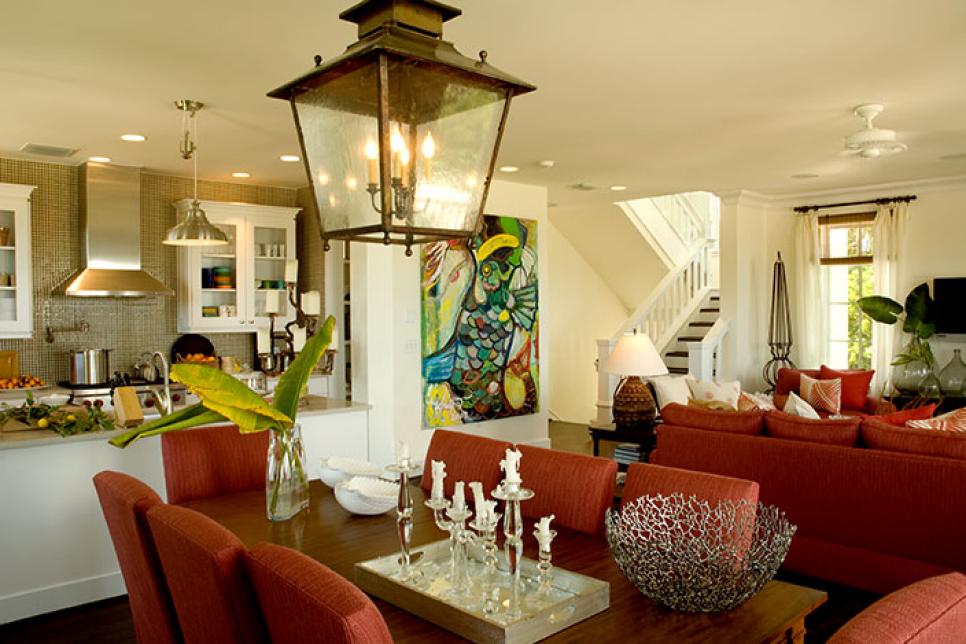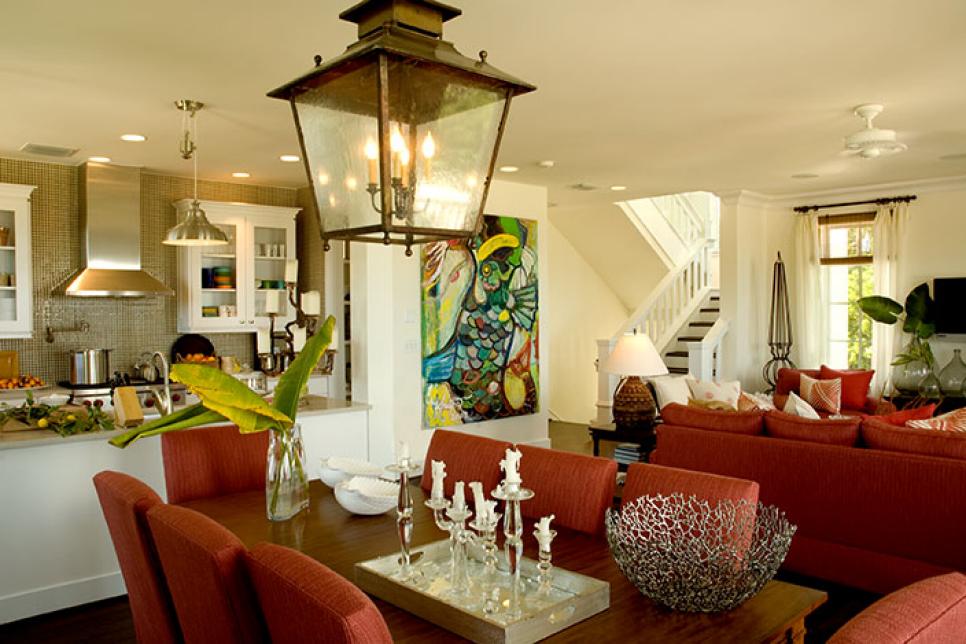 The Florida Keys is a stunning backdrop for this equally stunning beachfront retreat. With low-key tropical and coastal themed décor, the overall feel of this home is serene and relaxing. It features plenty of windows to let the light in along with outdoor spaces for enjoying the Florida sunshine.
Somehow, this home manages to be comfy yet upscale with classical design elements that aren't too fussy but still look good.
Next: Sonoma, California

2009: Sonoma, California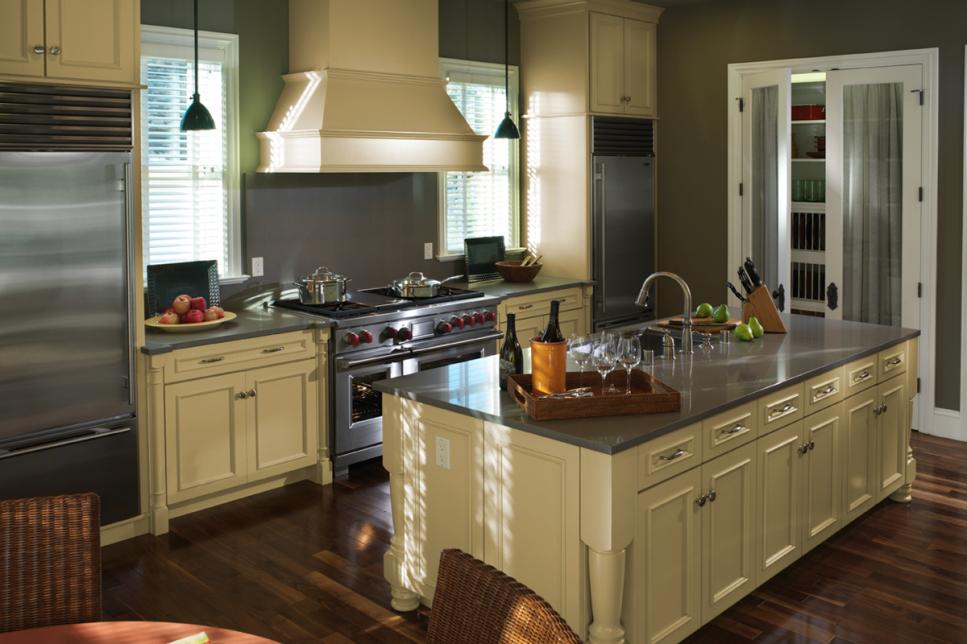 This home is located deep in the heart of California wine county. The kitchen was designed with a gourmet cook in mind, and helps anyone celebrate the joy of cooking at home. Meanwhile, the front yard is truly exceptional, with California oaks to climb and an oversized wraparound porch where you can sit and enjoy the lazy summer evenings.
In a town like this, people are always walking down the sidewalks…and a front porch is very much about community and conversation," house planner Jack Thomasson says. "It's very appropriate to have a house like this, on this corner with the mature trees out front that contribute to the historical feel of the house."
Next: Sandia Park, New Mexico

2010: Sandia Park, New Mexico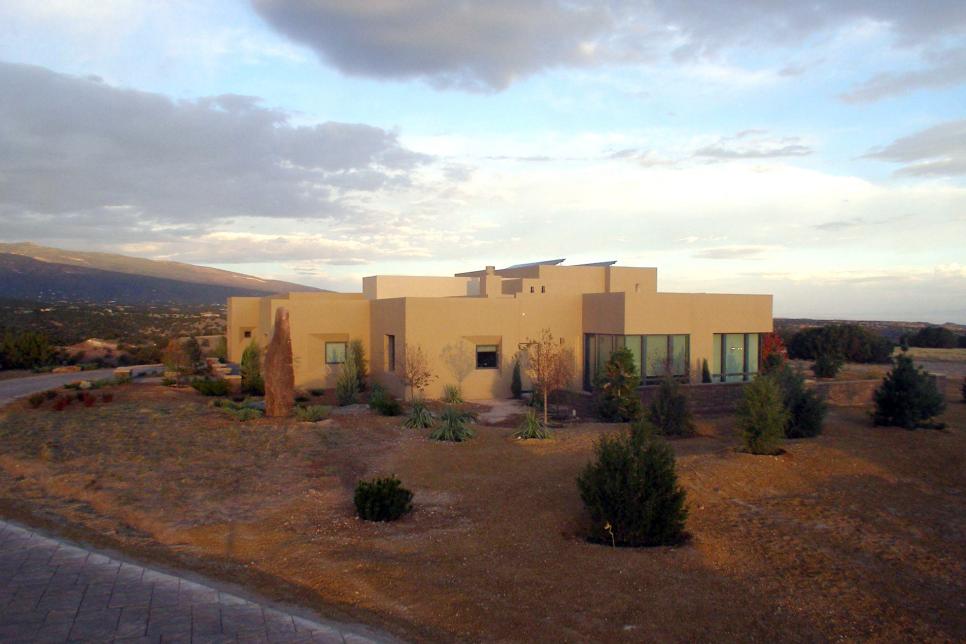 This stunner was built along the Turquoise Trail in New Mexico and features soaring ceilings, wide open rooms, and traditional Southwest style architecture. In a nod to the location, there are turquoise design elements interwoven throughout the home, including custom turquoise tiles in the kitchen which were created by a local artist.
There's also a home theater with cork floors to help with acoustics for the room. The cozy back patio is the ideal spot to entertain, or to curl up with a good book.
Next: Stowe, Vermont

2011: Stowe, Vermont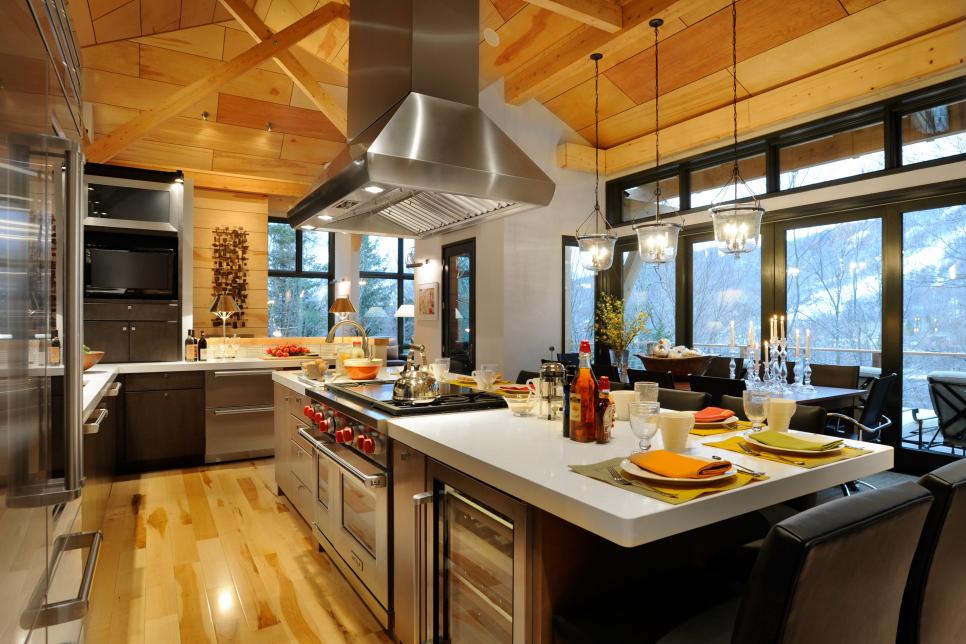 Offering stunning views of the ski slopes, this dream home was made from locally milled Hemlock timbers and includes a tumbled Pennsylvania bluestone front patio. The soaring beams support a wall of windows so you can enjoy the great outdoors even while you're cozy warm inside.
The mudroom features tons of maple cabinetry and slate floors so you can safely stash all your ski gear after coming off the slopes. There's also a "ski dorm" with built-in bunk beds for those inevitable house guests.
Next: Park City, Utah

2012: Park City, Utah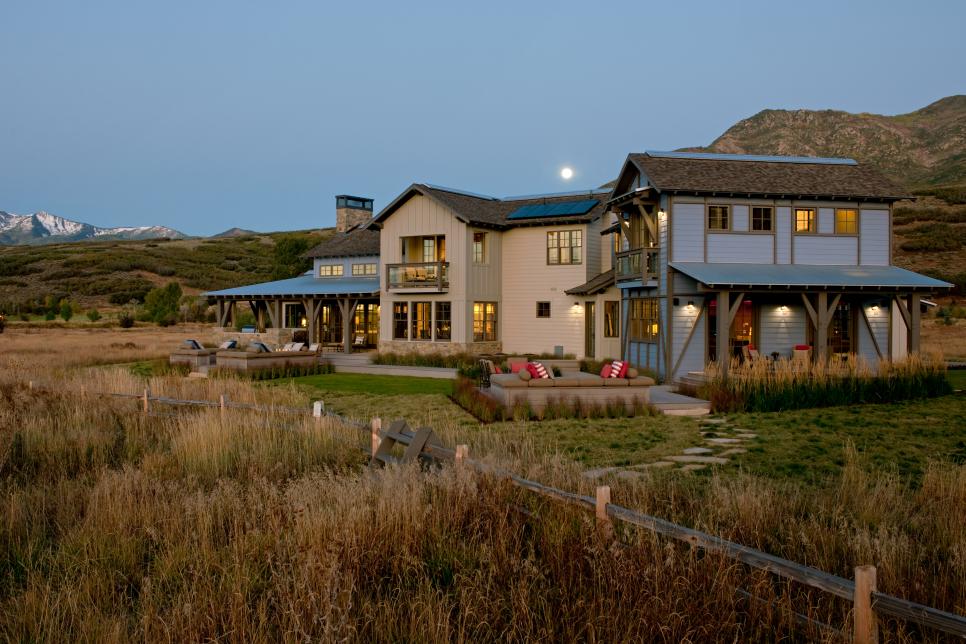 Like so many other ranch style dream homes on the list, this rustic getaway focuses on instilling a sense of calm by incorporating natural elements. The great room lives up to its name with soaring cathedral height ceilings, stacked stone walls and fireplace, and exposed beams. There's also a hot tub for when you need to relax after a long day of fun.
This year also debuts the official "outdoor living room," a space that's just as cozy as a regular living room but conveniently doesn't have any walls to obstruct the view.
Next: Charleston, South Carolina

2013: Charleston, South Carolina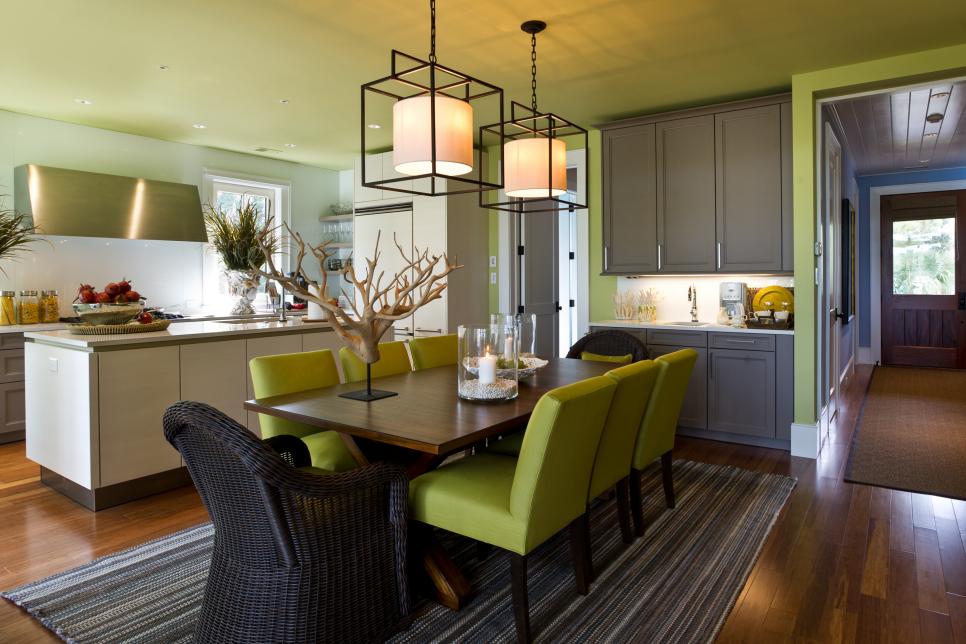 The deck alone is enough to sell this house.
You'll want to spend as much time outdoors as you do inside when you catch a glimpse of the stunning 600 square foot garapa wood deck amongst the trees of this home. Residents of this area say they use their outdoor spaces nine months out of the year.
The rest of the home was designed with family in mind, and includes a garage level playroom, loft chill space, twin bedroom, and bunk niche. Parents can escape to the zen master retreat with its tone on tone palette of soothing neutrals.
Next: Lake Tahoe, California

2014: Lake Tahoe, California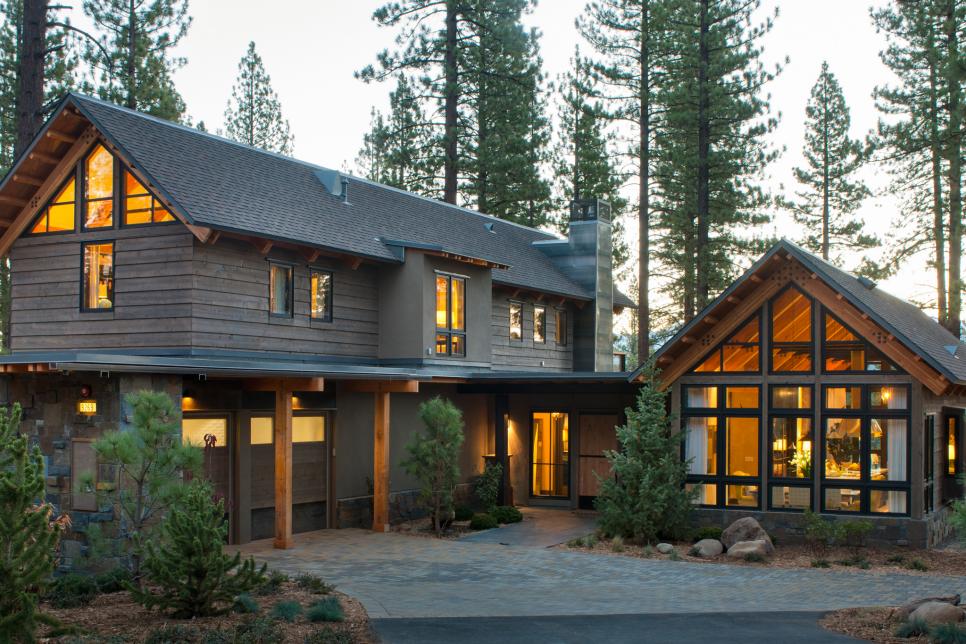 Modern meets rustic mountain home with this stunning house. The entire house has a theme of glass and metal with soaring windows and ceilings throughout. It's kid-friendly yet glamorous, offering homeowners the best of both worlds. And following the theme of enjoying the outdoors, the backyard features plenty of outdoor spaces for entertaining.
Next: Martha's Vineyard, Massachusetts

2015: Martha's Vineyard, Massachusetts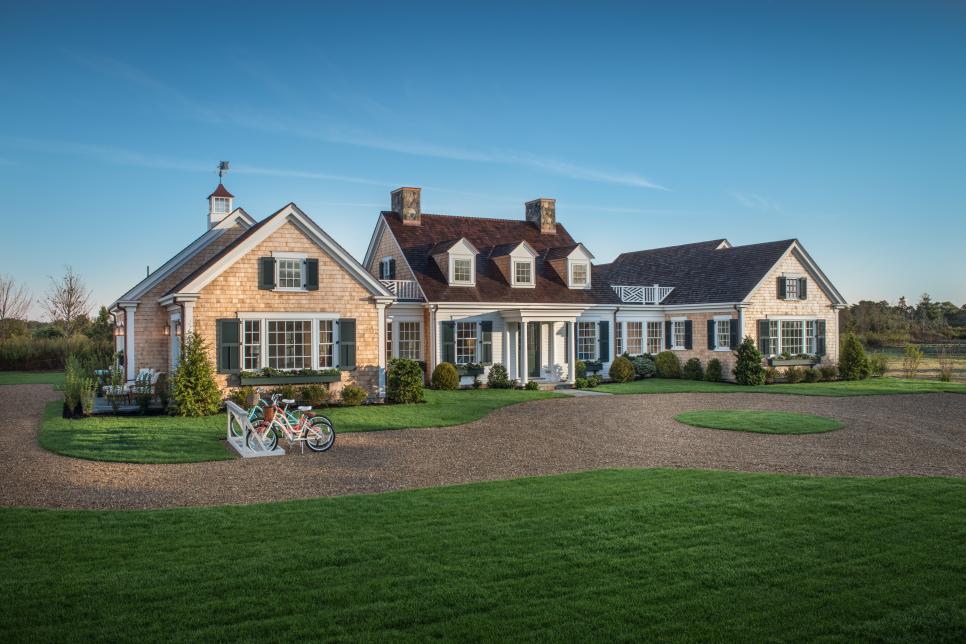 Cape Cod architecture has a distinctive look and feel, and this house nails it. The coastal theme is subtle but unmistakable, with traditional finishes and soothing neutral tones throughout. The furniture is classic — it was in style fifty years ago and it still will be fifty years from now.
Come in from the beach and rinse off in the built-in outdoor shower. It would be a true tragedy to traipse sandy feet through your gorgeous new house.
Next: Merritt Island, Florida

2016: Merritt Island, Florida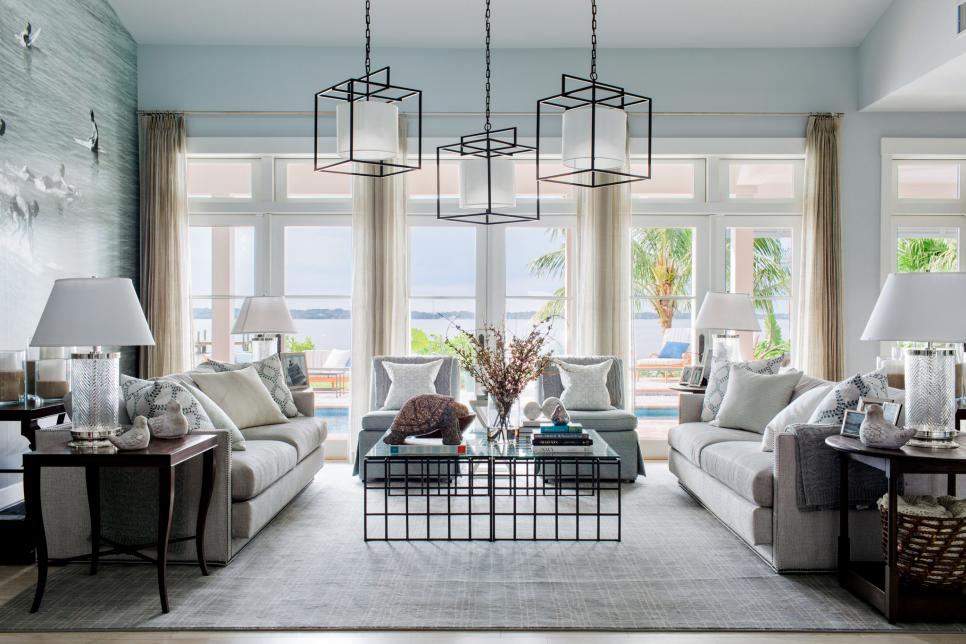 You'll feel like you're on a permanent vacation when you catch a glimpse of the Florida palm trees out front. This year's dream home was inspired by Mediterranean and Caribbean design, so it's a little more colorful than previous options, but no less stunning. It's still got plenty of that Hamptons chic, too.
There's a dock, a pool, a lanai, and a master balcony, so you have no excuse not to enjoy that Florida sunshine.
Next: St. Simons Island, Georgia

2017: St. Simons Island, Georgia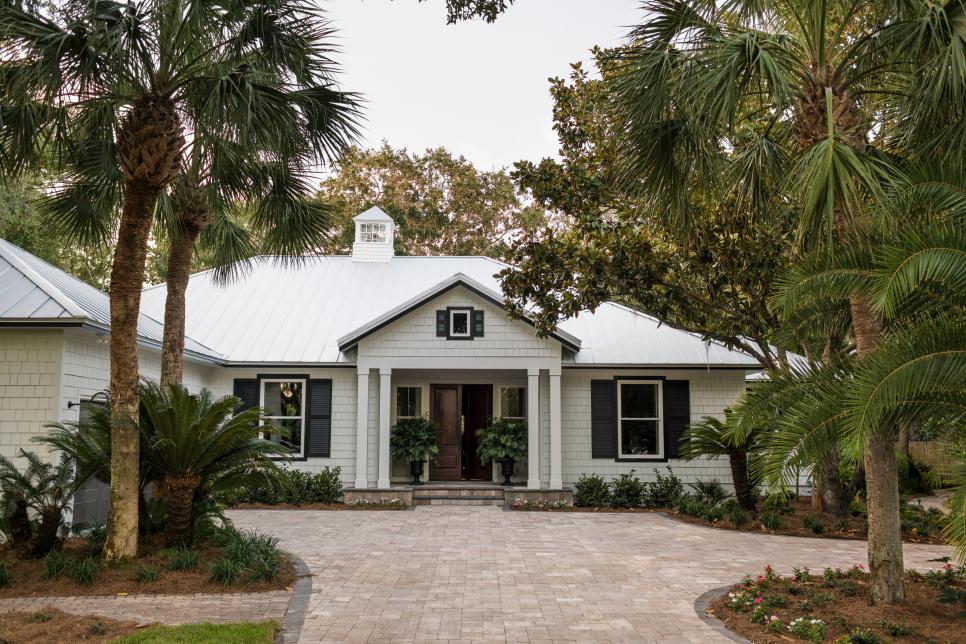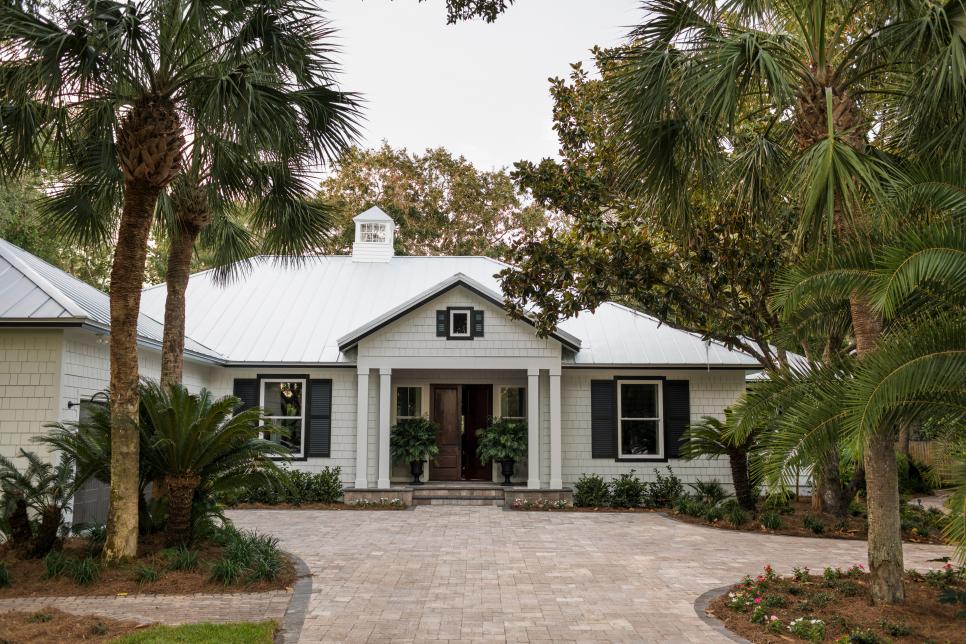 This home is unique because it's not a new build — it's a remodel. But everything is brand new in this gorgeous waterside stunner.
Sweat off some calories in the home gym and then relax under the cover of your tranquil backyard. This home has a whole "woodsy-chic" vibe going on that's unique and interesting. Brown, gray, and forest green hues dominate the kitchen, while the living room makes a sophisticated statement with comfy, oversized furniture and huge expanses of glass doors and windows that let the light in. The master suite soothes with tones of blue.
Next: Gig Harbor, Washington

2018: Gig Harbor, Washington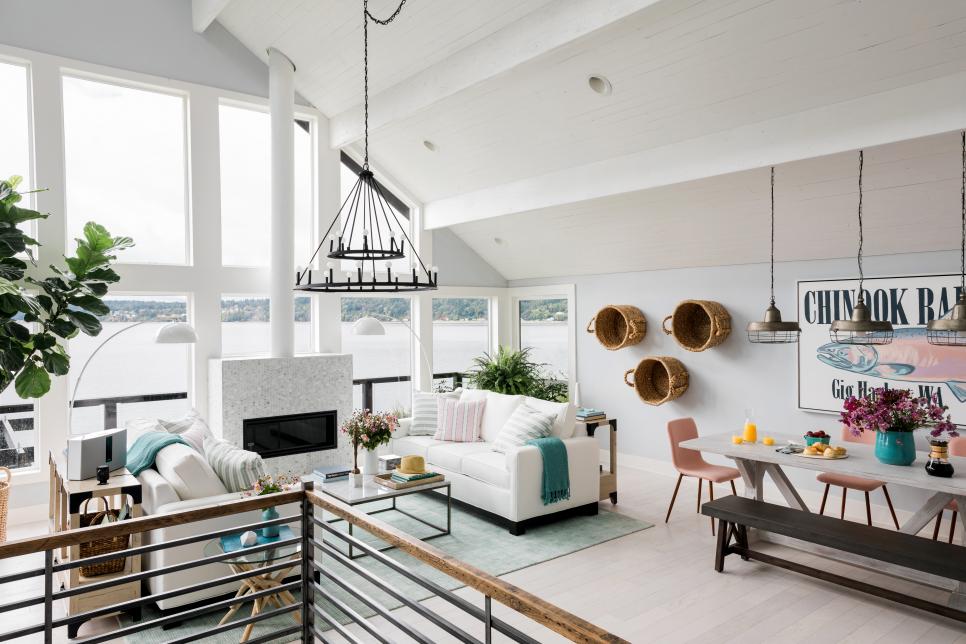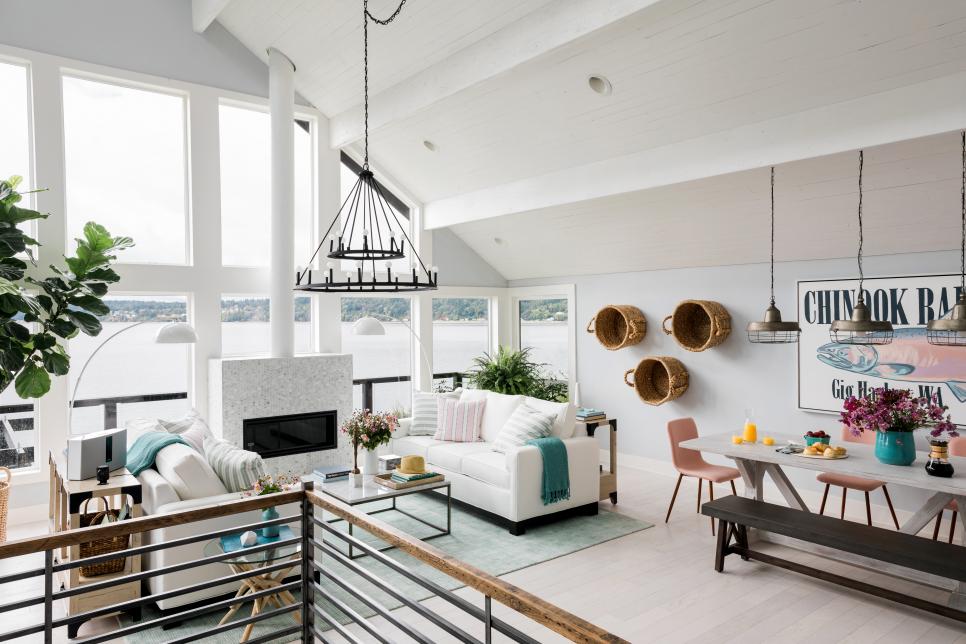 The 2018 dream home is described as a "moody modern escape with a coastal twist." Nestled in the Pacific Northwest, this Puget Sound remodel boasts exceptional views and plenty of outdoor living space where you can commune with nature. The deck and pergola are the perfect places for friends and family to relax and enjoy the breathtaking scenery.
Inside, enjoy a custom Mount Washington mural on the master bedroom wall, along with unique and charming artwork and furniture throughout the home.
Read more: 15 Signs That Prove You're Addicted to HGTV
Check out The Cheat Sheet on Facebook!