These Are the Most Beautiful Royal Wedding Venues of All Time
With Prince Harry and Meghan Markle's upcoming nuptials grabbing headlines these days, royal weddings have been in the spotlight. Royal weddings are like no others — if you enjoy people watching, attending one would be your holy grail. With so many famous and royal people in attendance, the potential for eye candy is limitless.
There are many rules you have to observe when you attend a royal wedding. For example, members of the royal family must sit together, as do politicians and foreign royals. In addition, you mustn't show up at a royal wedding after the queen — she always arrives second to last after the bride.
An illustrious royal wedding must be held in a phenomenal setting, and royals have tied the knot at some truly sublime places. Keep reading to discover where royals around the globe have taken their vows and see how each one measures up.
1. St George's Chapel at Windsor Castle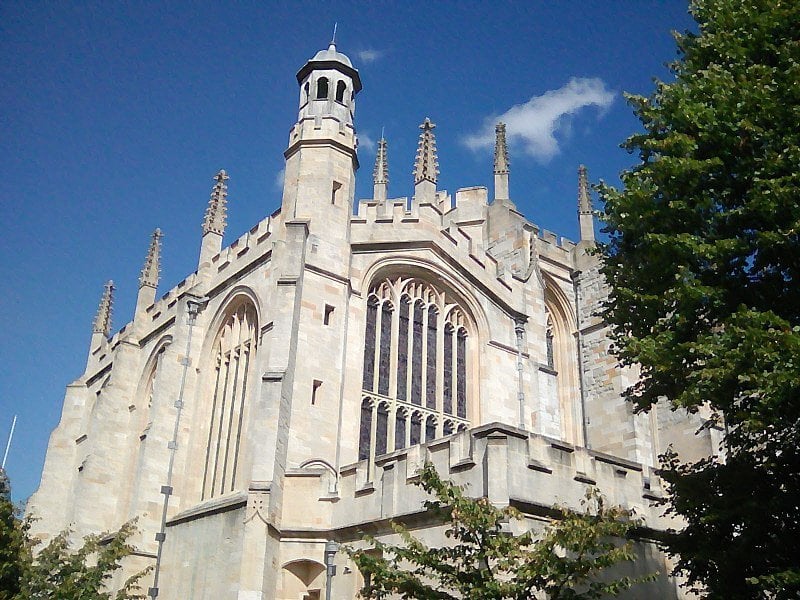 Prince Harry and Meghan Markle will be getting married at St George's Chapel at Windsor Castle, a well-known wedding destination for British royals. The couple will tie the knot in May 2018 — and the world will be watching. The gorgeous, Gothic chapel sits on the grounds of Windsor Castle, which the queen and Prince Philip call home. The chapel is actually more modest than some other British royal venues — it seats only 800 people — but Prince Harry and Meghan Markle will make due.
Next: The most popular place for British royals
2. Westminster Abbey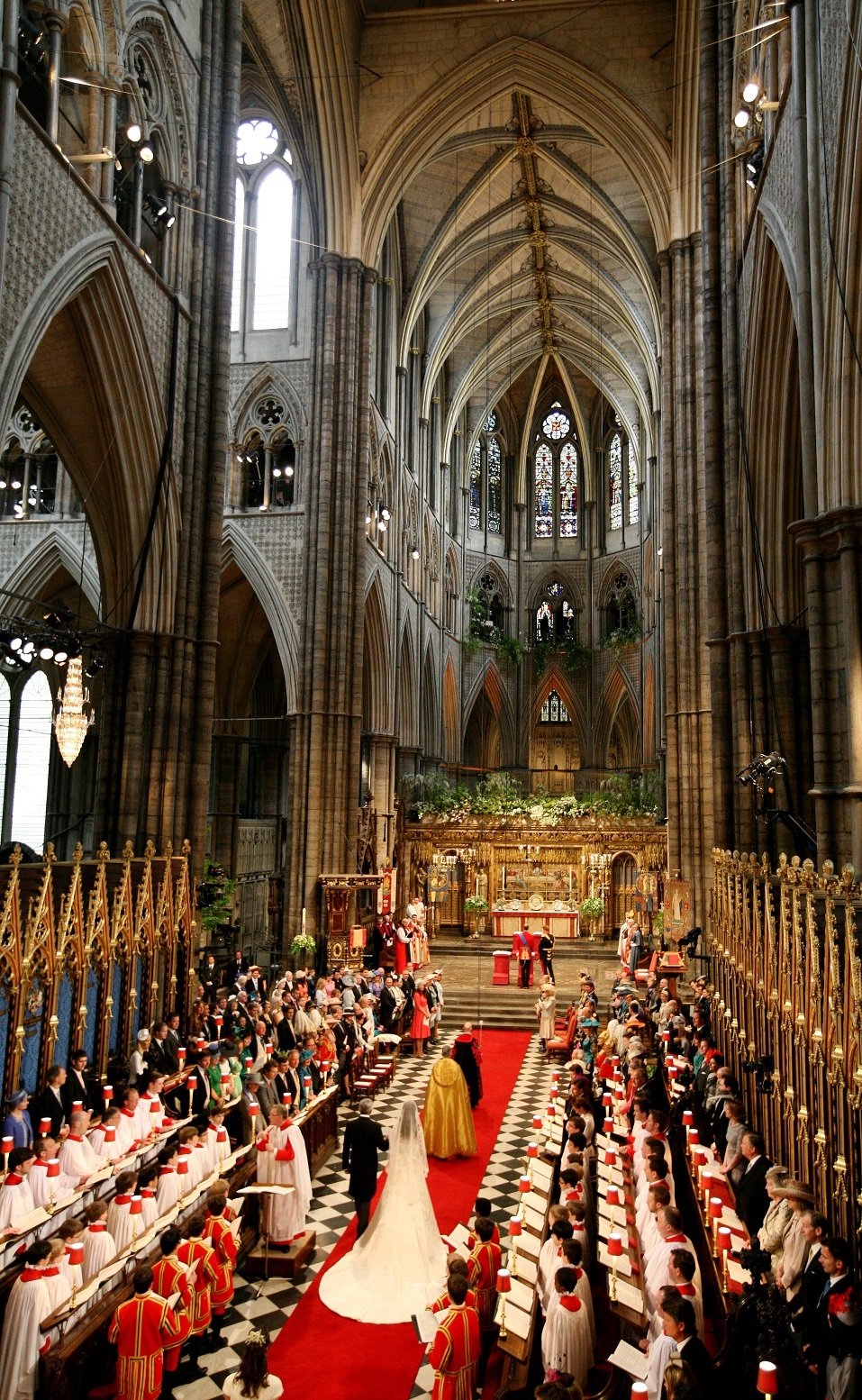 Royals have been getting married at Westminster Abbey — located in the heart of London — since the 13th century. Those who have gotten married at this spot include the queen and Prince Philip, Prince William and Kate Middleton, and Prince Andrew and Sarah Ferguson. Another perfect spot for a royal wedding, Westminster Abbey features elegant stained-glass windows and huge vaulted ceilings from which Waterford crystal chandeliers hang.
Next: A princely palace
3. Prince's Palace of Monaco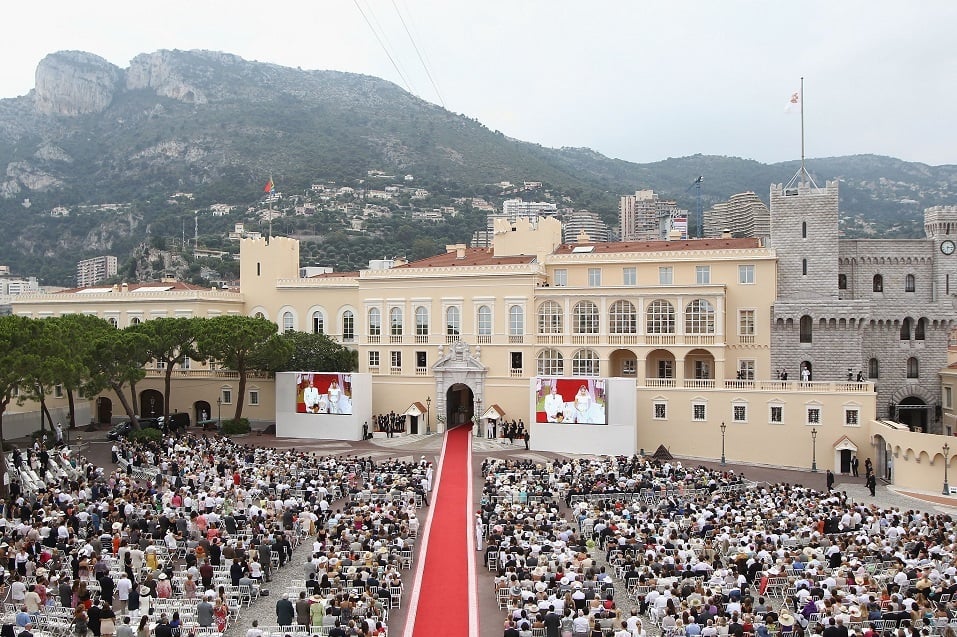 Prince Rainier III of Monaco married actress Grace Kelly at the Palace of Monaco in April 1956. Kelly's iconic gown set the bar for all other royal wedding dresses. Both Kelly and Rainier are buried near the cathedral. The palace was built in 1191 and throughout the years, many foreign powers bombarded and besieged it. Today, the palace still belongs to the n the 21st century, the palace remains the residence of the current Prince of Monaco, Albert II, according to the website Palais Prince de Monaco.
Next: A first for royals
4. Almudena Cathedral, Spain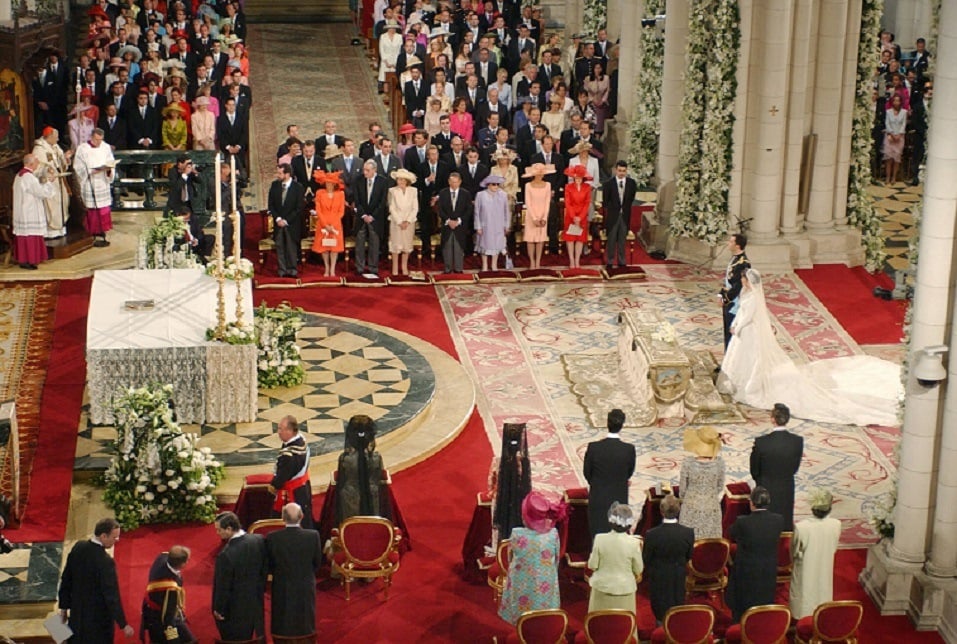 In May 2004, the king of Spain, Felipe VI, married Letizia Ortiz Rocasolano, a journalist, at the Almudena Cathedral in Madrid, Spain. Theirs was the first royal wedding ever held at the venue, which Pope John Paul II consecrated in 1993. The cathedral is built in Gothic revival style and houses a museum that provides information on the archdiocese of Madrid and the history of the church.
Next: A surprisingly small royal wedding venue
5. Chapel Royal at St James's Palace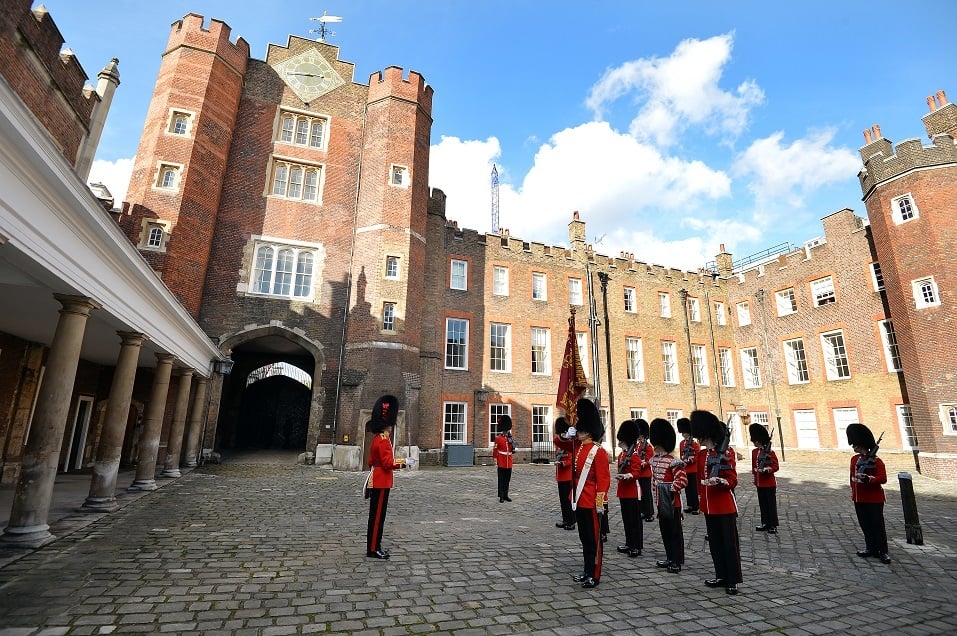 Queen Victoria married at the Chapel Royal at St James's Palace in 1840, and another wedding didn't take place there until in 1935, when Prince Henry, Duke of Gloucester married Alice Montagu-Douglas-Scott. The space is intimate — it seats only 40 people — and it features a flagstone floor and wood paneling on the walls. Royal events still take place at this venue, but they are smaller affairs — for example, Prince George christening was held there, according to the website Column from Trafalgar.
Next: A family affair
6. Stockholm Palace, Sweden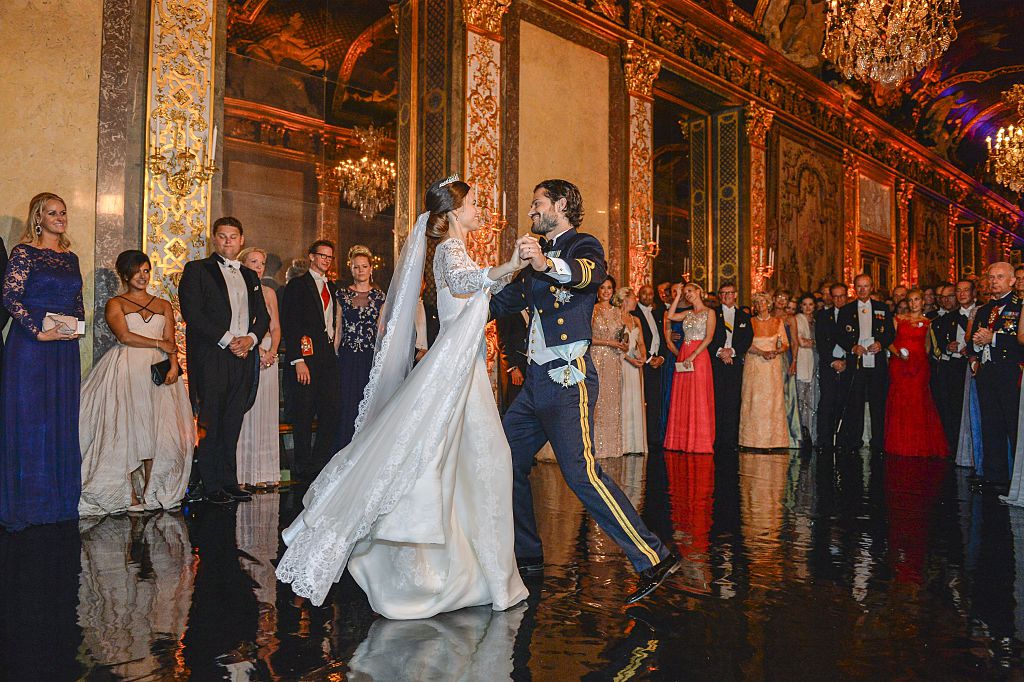 Carl XVI Gustaf, the king of Sweden, married Queen Silvia Renate Sommerlath at Stockholm Palace in June 1976. Later, two of their children got married in the palace's Royal Chapel. This venue features lavish royal apartments and three museums. Today, Carl XVI Gustaf and Queen Silvia Renate Sommerlath still live at the palace and hold official receptions there, according to the Swedish Royal Court website.
Next: Princess Diana married here.
7. St Paul's Cathedral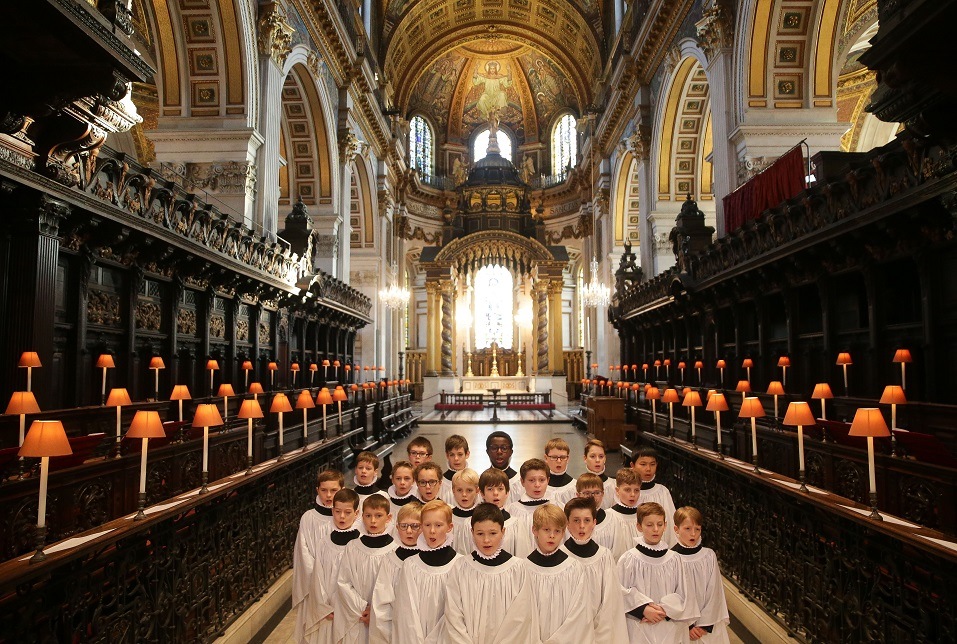 When Princess Diana married Prince Charles in 1981 at St Paul's Cathedral, the entire world was watching. It had been 480 years since a royal had gotten married at the cathedral — they typically tied the knot at Westminster Abbey prior to that. St Paul's is England's second largest church, and it seats 3,500 people — it made the perfect location for this spectacle.
Next: This royal's parents didn't attend his wedding.
8. Windsor Guildhall, England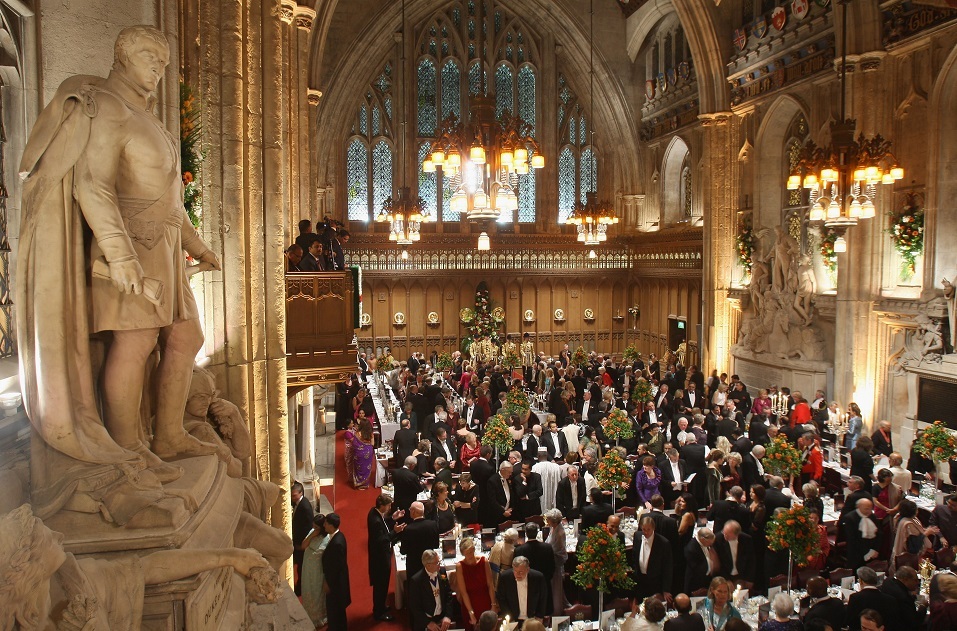 After Prince Charles and Princess Diana divorced, Prince Charles married Camilla Parker Bowles in 2005. They had a civil ceremony at the Windsor Guildhall, which is near Windsor Castle. Prince Charles is the royal to have a civil ceremony instead of a religious one.
The queen did not attend the ceremony. According to The Telegraph, she told a friend, "I am not able to go. I do not feel that my position [as Supreme Governor of the Church] permits it." Buckingham Palace tried to smooth things over, citing the queen was not in attendance because Prince Charles and Bowles wanted a "low-key" ceremony. The queen did, however, hold a reception for the newly married couple at Windsor Castle.
Next: This cathedral dates back to 1613.
9. Notre-Dame Cathedral, Luxembourg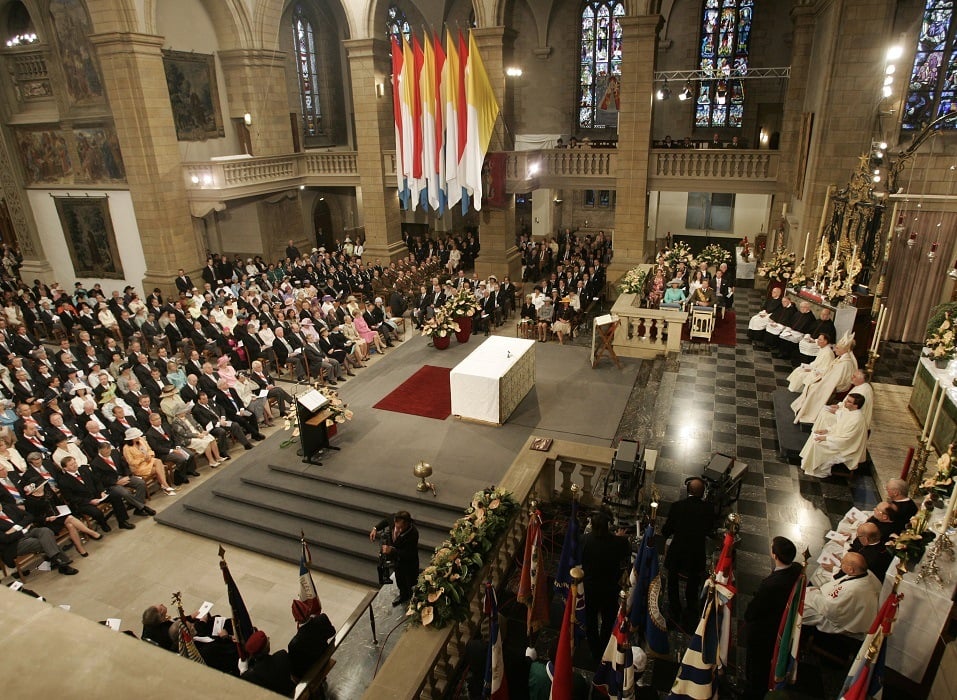 Grand Duke Henry, the current Grand Duke of Luxembourg, married Princess Joséphine-Charlotte of Belgium in the cathedral in 1981, according to The Telegraph. His eldest son, Grand Duke Guillaume, followed suit by marrying there in 2012. The cathedral is the only one in Luxembourg and was originally built as a Jesuit church in 1613. Its design combines Gothic and Renaissance styles and in 1935, the royal family commissioned architect Hubert Schumacher to enlarge and expand it.
Next: An infamous wedding
10. Chateau de Candé, France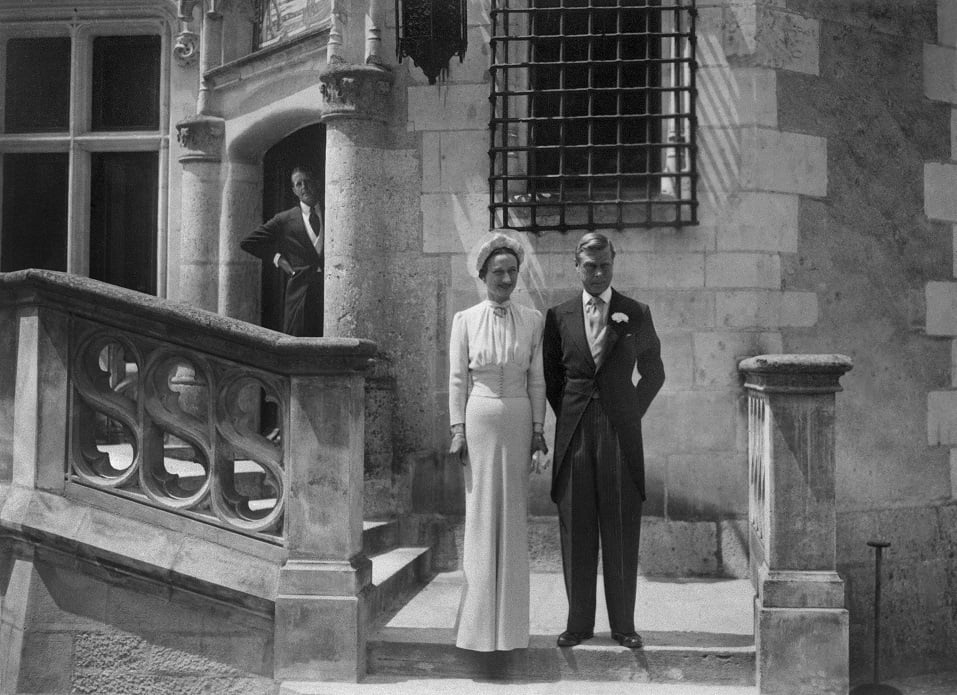 When Edward VIII married Bessie Wallis Warfield Simpson, their wedding became the most controversial of all royal marriages. Edward VIII is the queen's uncle, and less than a year into his reign as king, he abdicated the throne to marry the American divorcee.
They married in the library of Chateau de Candé in June 1937, according to The Telegraph. Although the wedding certainly lacked the pomp and circumstance of most royal events, big names such as Winston Churchill's son Randolph and Baron Eugene Rothschild were in attendance.
Next: Norwegian nuptials
11. Oslo Cathedral, Norway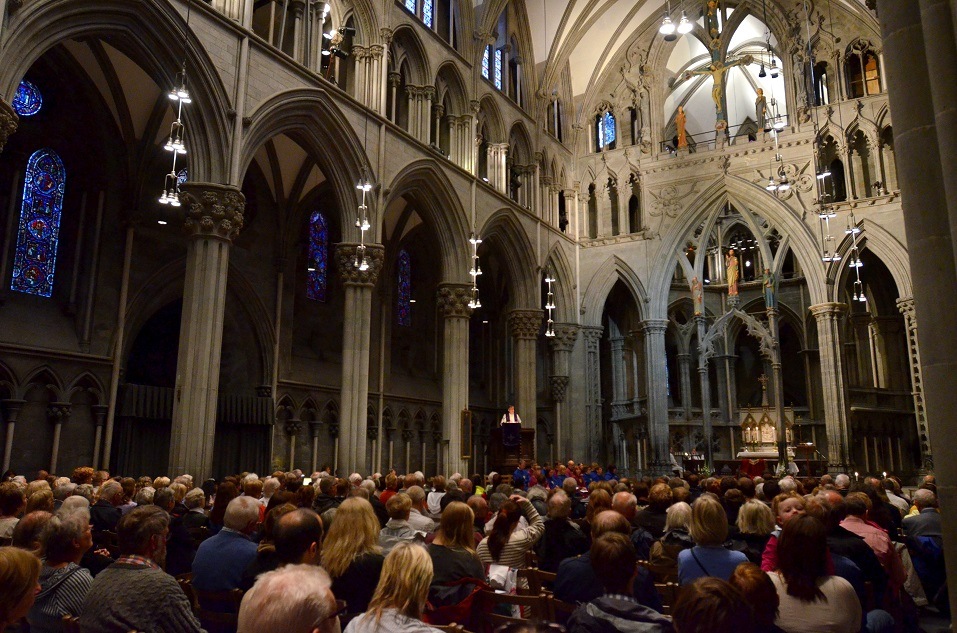 Harald V, the king of Norway, married Sonja Haraldsen at Oslo Cathedral in 1968, according to The Telegraph. Prince Haakon, his eldest son, married here in 2001. Built in 1694, the cathedral still serves as the main church for the Church of Norway Diocese of Oslo, and the royal family uses it for weddings and funerals. In addition, the baroque structure serves as the parish church for downtown Oslo.
Next: A tribute to Mary Magdalene
12. Basilique de Sainte Marie-Madeleine, France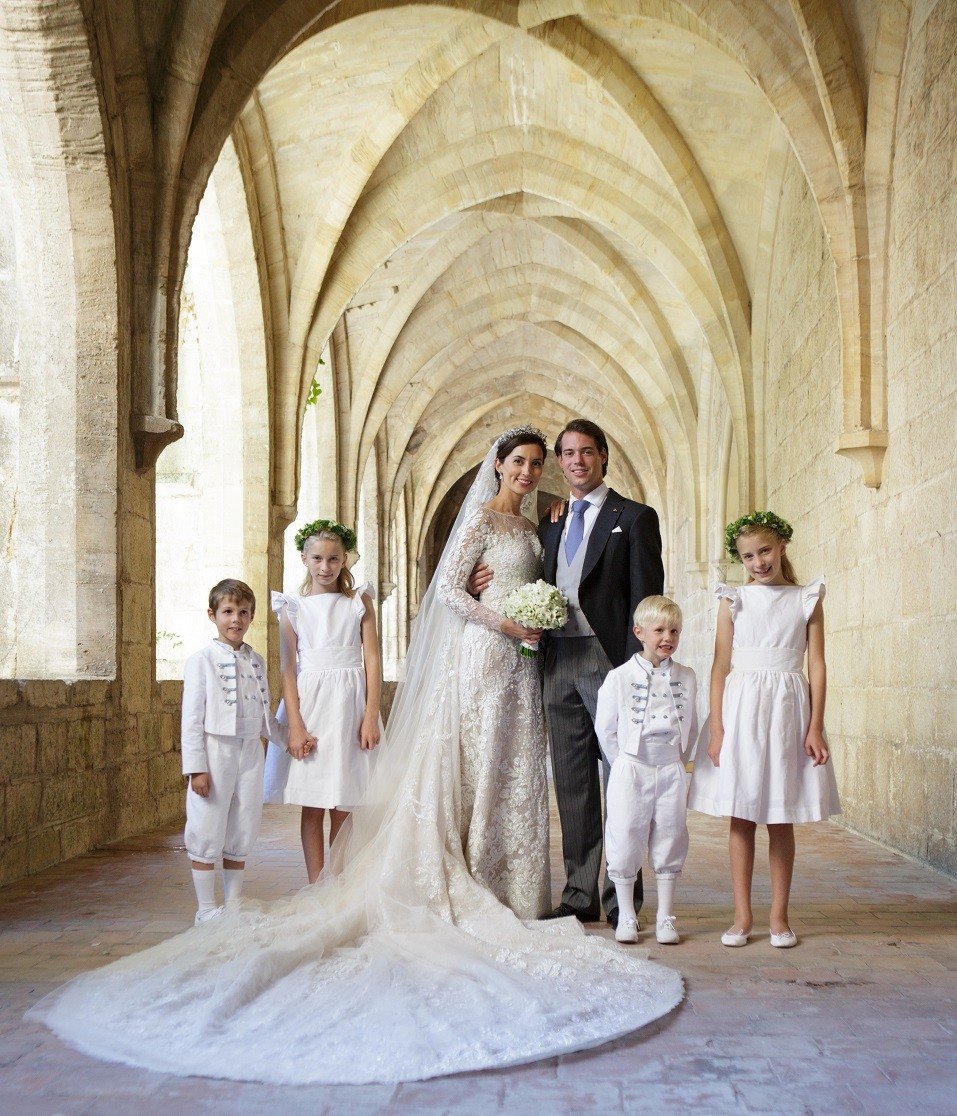 Originally called the Benedictine abbey church, the Basilique de Sainte Marie-Madeleine is dedicated to Mary Magdalene. The Grand Duke of Luxembourg's son, Prince Felix, married Claire Lademacher there, according to The Telegraph. Restored in the 1800s, the pristine, magnificent structure sits on a peaceful hill.
Next: Wedding bells in the Middle East
13. Royal Palace, Jordan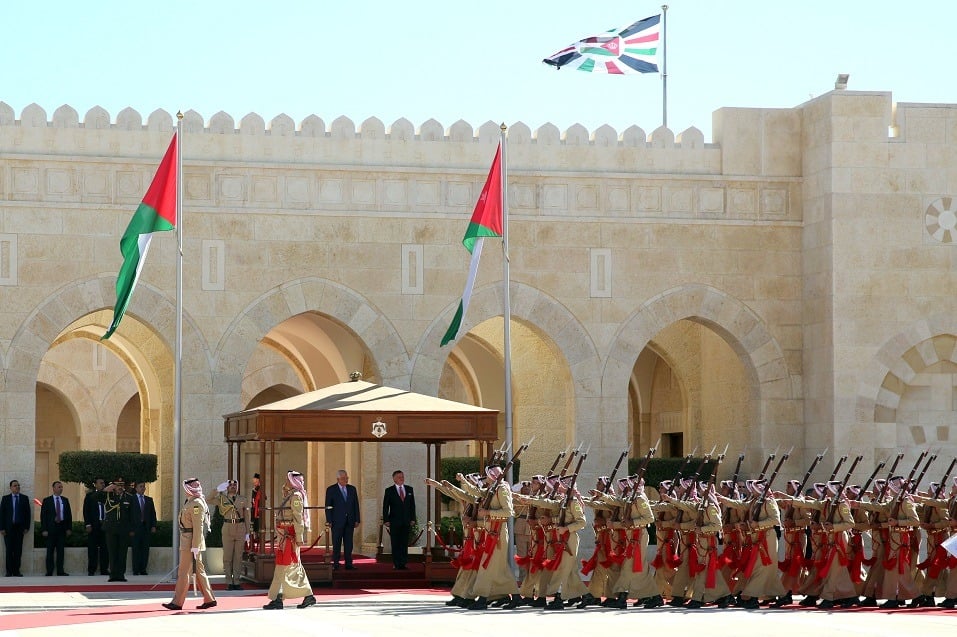 In June 1993, Queen Rania married Abdullah bin al-Hussein, the king of Jordan, at the Royal Palace. The couple lives at the palace, which they also use for state occasions. In 2013, Prince Charles and the Duchess of Cornwall, aka Camilla Bowles, visited the king at the palace during a royal tour of the Middle East.
Next: Not a bad place for a second marriage
14. Crathie Kirk, Scotland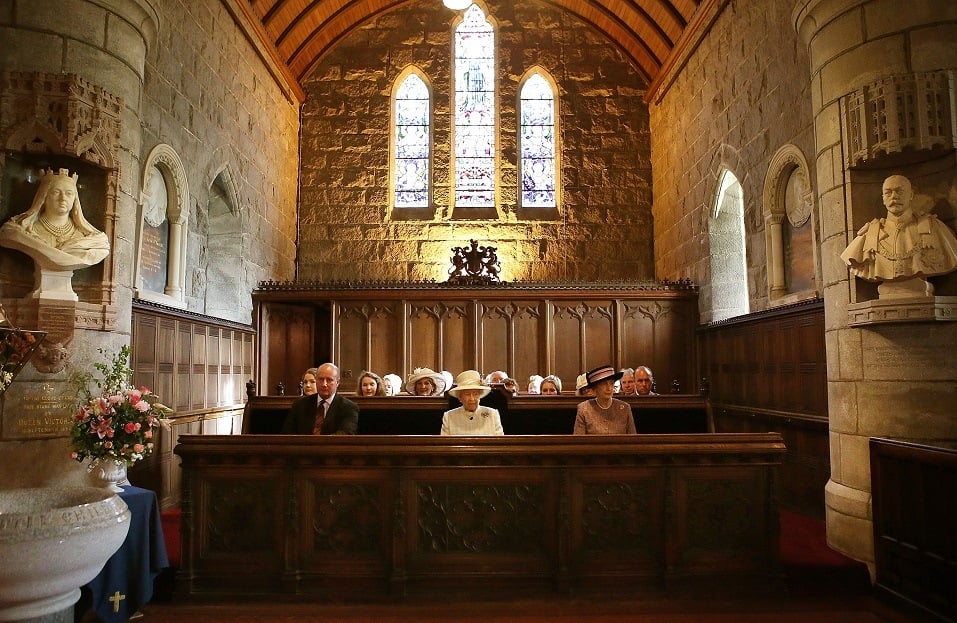 In December 1992, the queen's only daughter, Princess Anne, got married for the second time. She married Royal Navy Commander Timothy James Hamilton Laurence at Crathie Kirk, a breathtaking Presbyterian church not far from Balmoral Castle. The pair married in Scotland because at the time divorce was more accepted there than in the Church of England, where you cannot marry if you've been divorced.
Next: American royal wedding
15. Astor Courts, Rhinebeck, New York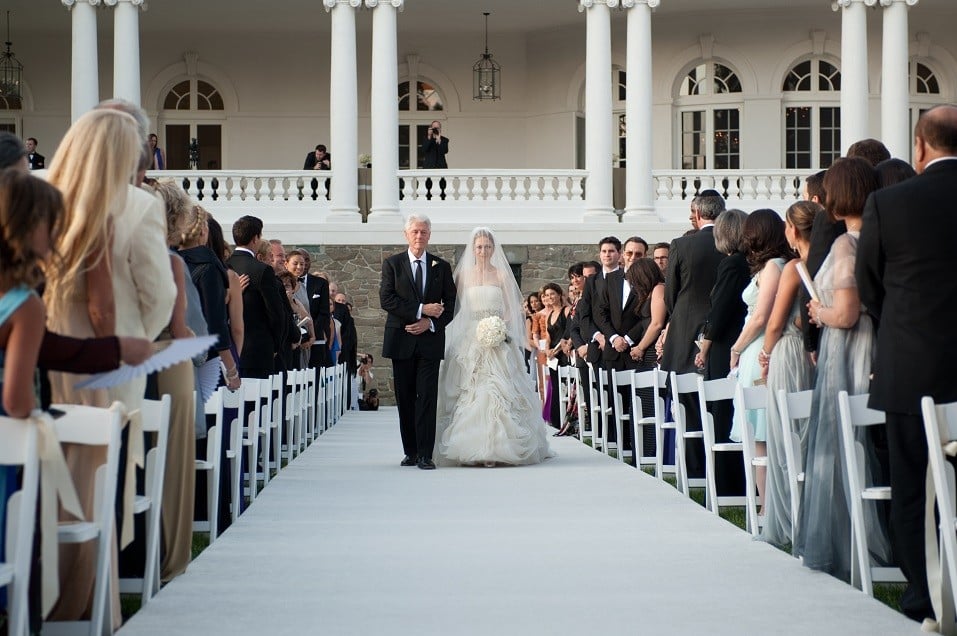 OK, former first daughter Chelsea Clinton might not technically be royalty, but she comes close in the U.S. She married Marc Mezvinsky at Astor Courts in 2010 at this venue, which features clean, simple, elegant architecture — with lots of Corinthian columns. Attendees included Madeleine Albright, Ted Danson and Mary Steenburgen, and Terry McAuliffe, former Democratic National Committee chairman.
Next: Short and sweet nuptials
16. St Stephen Walbrook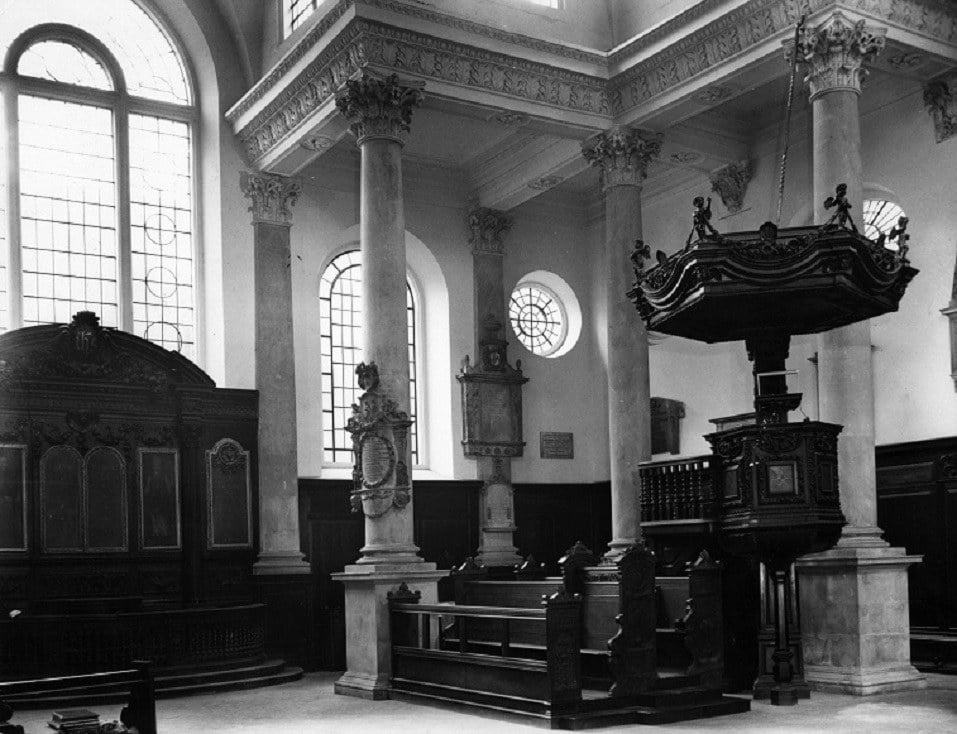 In July 1994, Princess Margaret's daughter Sarah Armstrong-Jones married Daniel Chatto at St Stephen Walbrook, a London church that's part of the Church of England's Diocese of London. The church is small — it holds only 200 people — but beautiful. The ceremony was short — so short, in fact that the queen, Prince Philip and Princess Diana had to make small talk while they waited for their cars.
Read more: The Most Disastrous Marriages in British Royal History
Check out The Cheat Sheet on Facebook!