These Are the Most Brutal Celebrity Insults Ever Thrown at Donald Trump
A number of celebrities spoke up about Donald Trump during the 2016 election — and many are still doing it. These celebrities haven't held anything back — they've pretty much denounced The Donald. Find out which stars have said what about the controversial president, ahead. Sadly, this list is by no means exhaustive.
1. Amy Schumer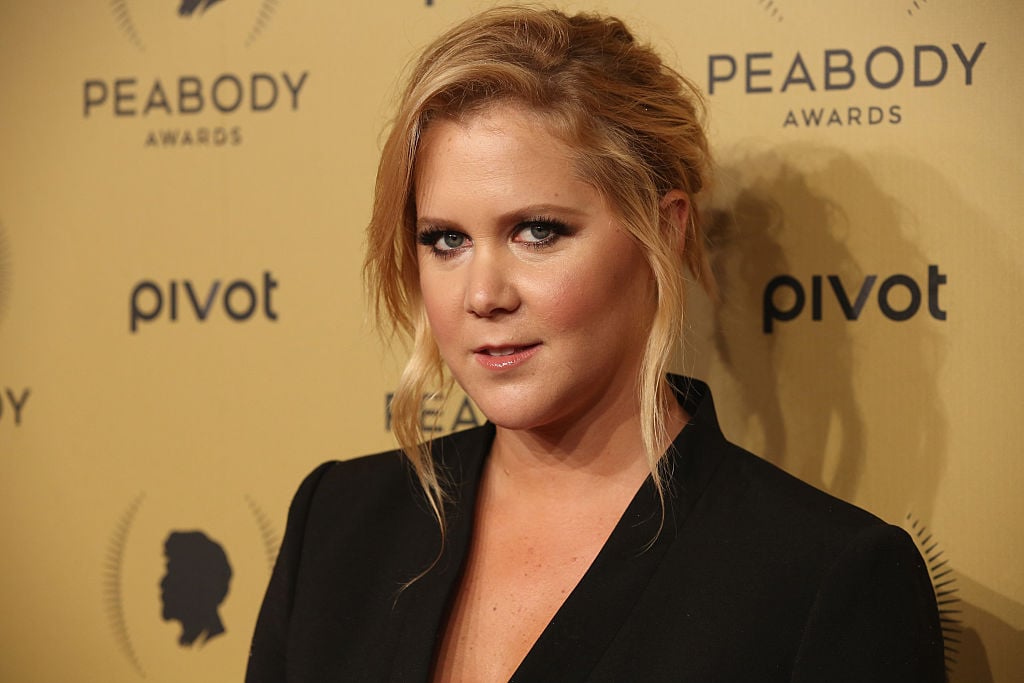 Stand-up comedian and actress Amy Schumer has had plenty to say about Donald Trump. During his campaign, Schumer said on BBC's Newsnight, "My act will change because I'll need to learn to speak Spanish because I will move to Spain, or somewhere. It's beyond my comprehension if Trump won. It's too crazy."
According to Cosmopolitan, she is still talking about him, and 200 people walked out of her Tampa, Florida, show when she called him an "orange, sexual assaulting, fake-college-starting monster." Later, Schumer asked the audience, "You know what I love? A famous guy that will just take me furniture shopping and just straight up grab my pu**y."
Next: This comedian wasn't kidding.
2. Chelsea Handler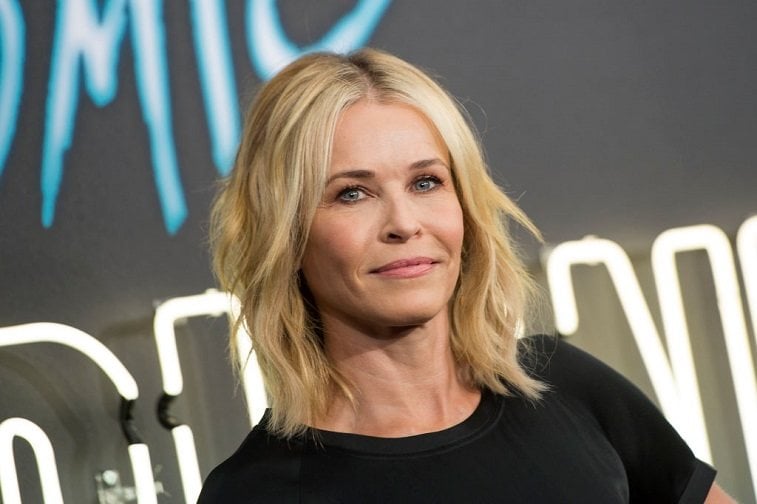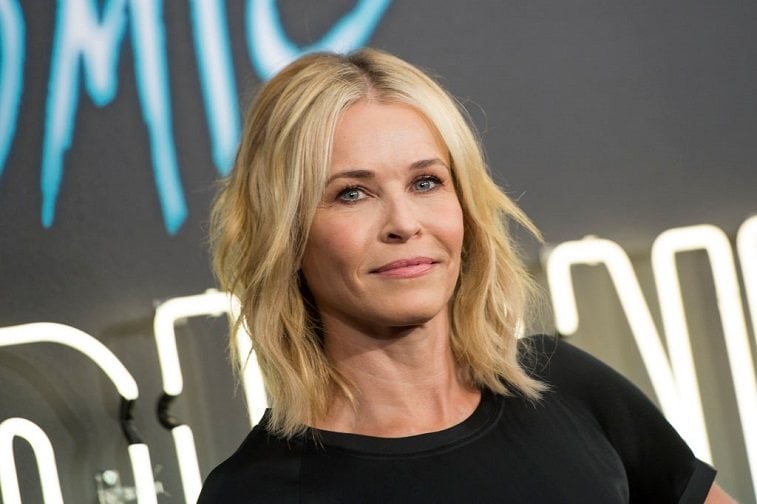 American comedian, actress, writer, television host, and producer Chelsea Handler had something to say about Trump, according to Cosmopolitan. "It's kind of great to have a person like that represent everything that's wrong in the world. It's always a good thing to look at somebody and say, 'That's the worst thing that could happen.' I think we should keep [Trump] in the spotlight— not as a president, obviously," said Handler. Months earlier, she posted a pic of herself on Instagram — naked — in protest against Trump.
Next: An actor with a strong opinion
3. Matt Damon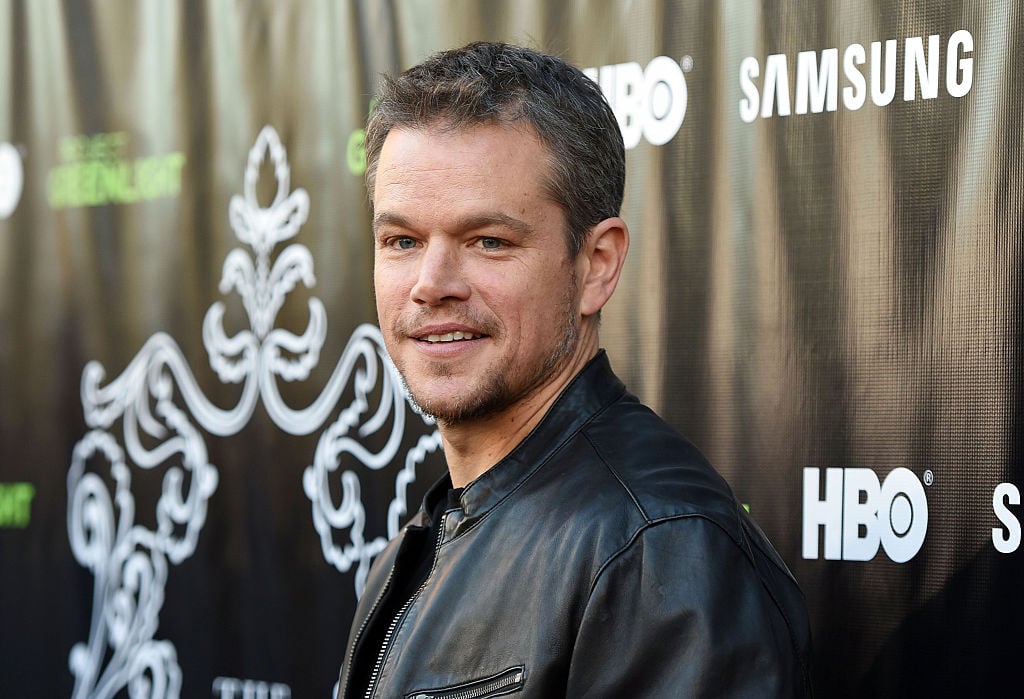 Actor Matt Damon was extremely worried during the election, according to Cosmopolitan. "[Trump] makes me nervous. … There's no way we can let this guy be the [president]. To let that dude have the nuclear football, are you kidding me? That's dangerous. He's impulsive and rash, and doesn't seem to think deeply about too many things," said Damon. " Damon also granted a Spanish news agency an interview, during which he referred to Trumps' speech as "xenophobic," "dehumanizing," and "disgusting."
Next: This actor missed the mark.
4. George Clooney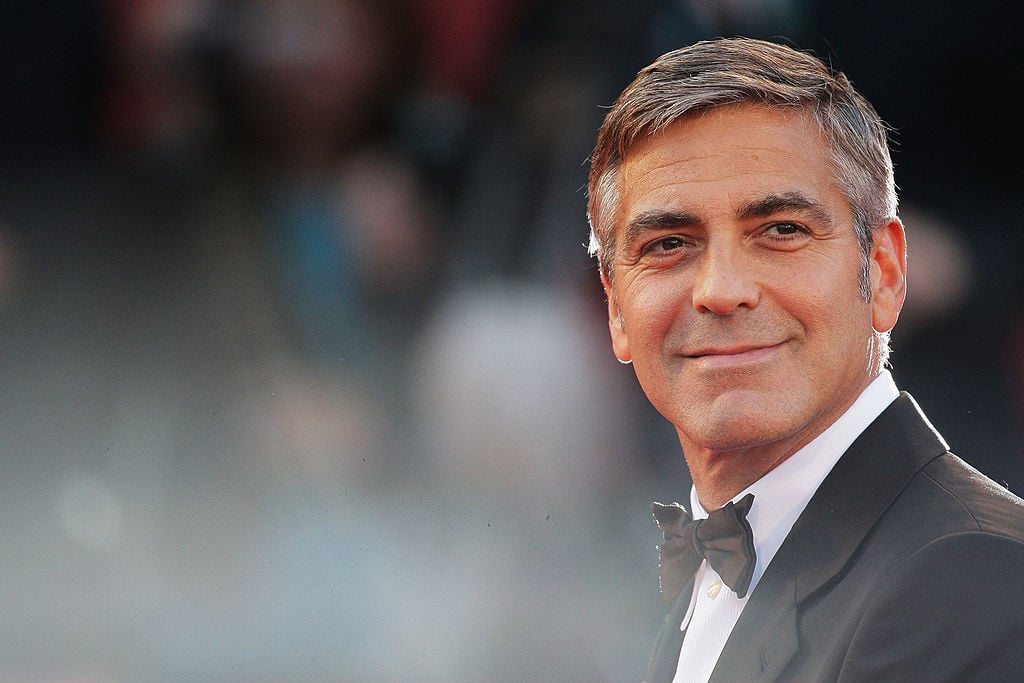 Actor George Clooney chimed in about Donald Trump during the election when The Guardian interviewed him. "He's just an opportunist. Now he's a fascist; a xenophobic fascist," said Clooney. The staunch Clinton supporter had more to say as the election went on, according to Cosmopolitan. "There is not going to be a President Donald Trump. Fear is not going to drive our country," he said. So much for that.
Next: Don't insult this writer's character.
5. JK Rowling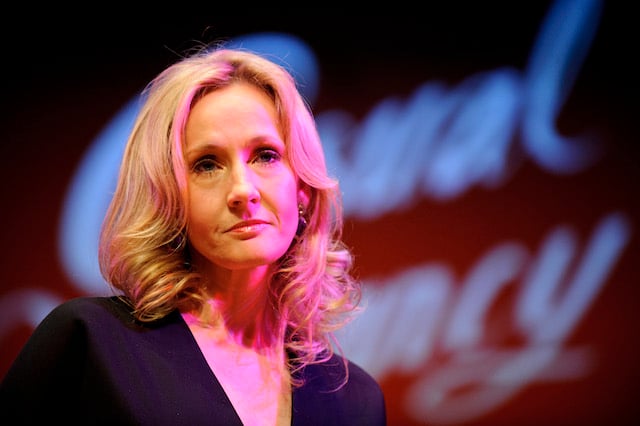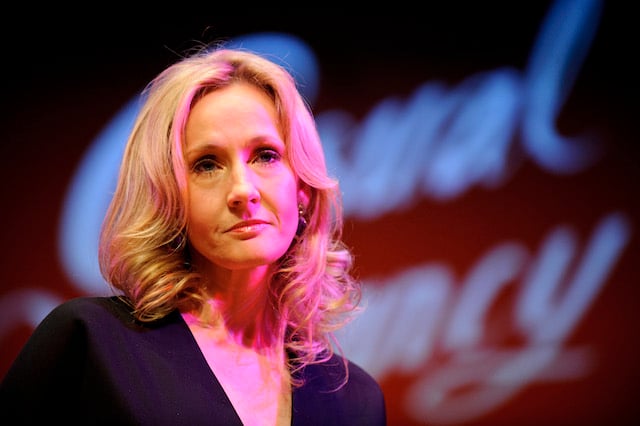 Well-known author of the Harry Potter series JK Rowling shot back at an article that called Donald Trump Lord Voldermort. Her sense of humor was evident when she said, "How horrible. Voldemort was nowhere near as bad."
Next: She warned America.
6. Shonda Rhimes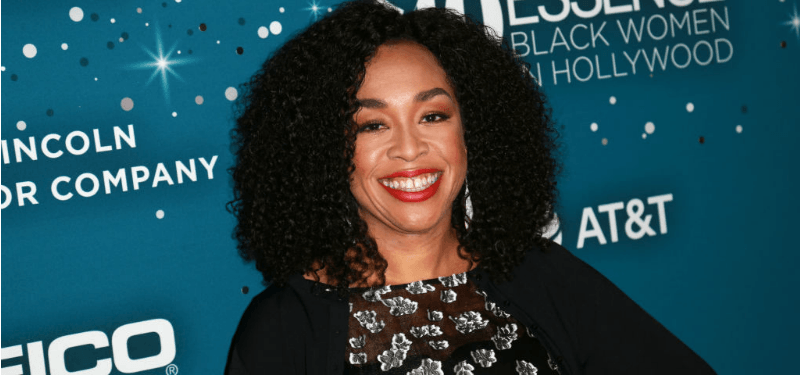 American television producer, screenwriter, and author Shonda Rhimes has been very outspoken about her feelings regarding Donald Trump. She was tweeting about him quite a bit during the second presidential debate, reported Cosmopolitan.
One of her most memorable ones might have been, "LOOK AT HIM, AMERICA. HEAR HIS WORDS. We are at DefCon Level Check Yo'self Before You Wreck Yo'self."
Next: Trekkie put-down
7. George Takei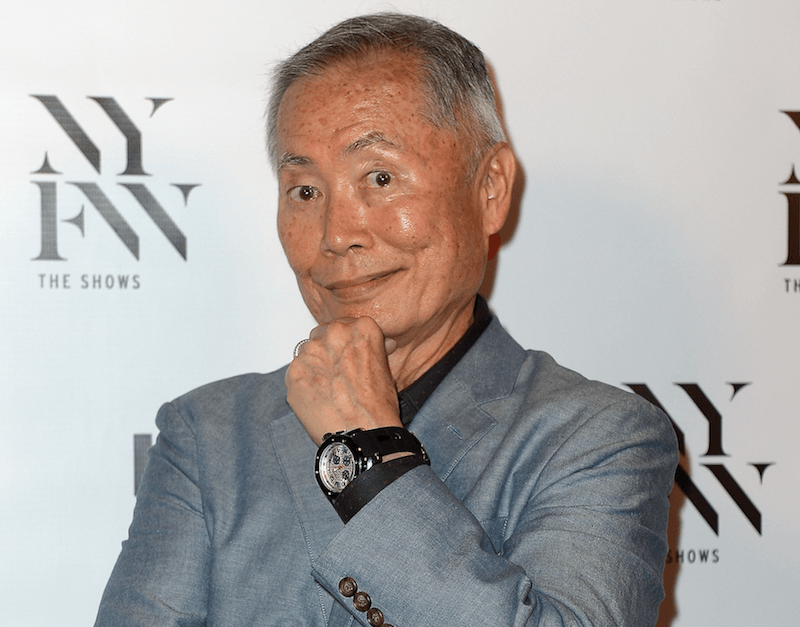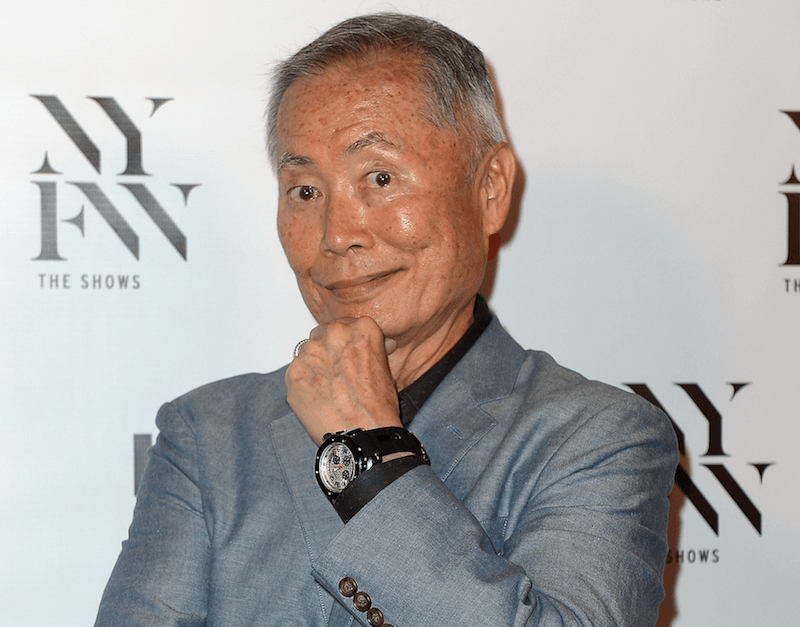 This actor, director, author, and activist is best known for his role on the TV series Star Trek as Hikaru Sulu, helmsman of the USS Enterprise. He took to Twitter with some seriously wounding words for America about Trump, according to Cosmopolitan.
"Trump is a cancer on our democracy. He must be rejected by all patriots, for the good of our national identity and values." Takei tweets frequently about Trump, who he thinks of as "your uninformed, drunk relative who never, ever shuts up."
Next: Words are powerful.
8. Eva Longoria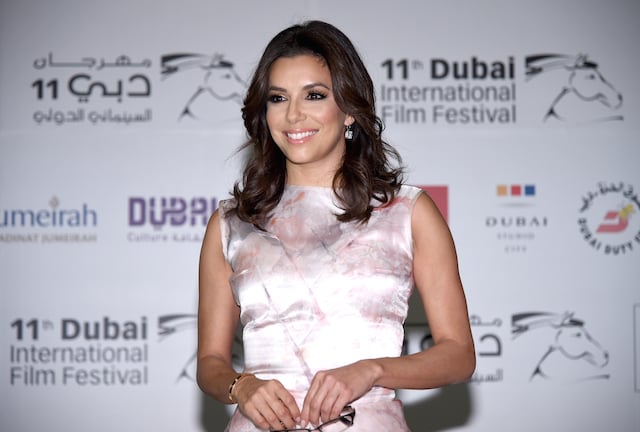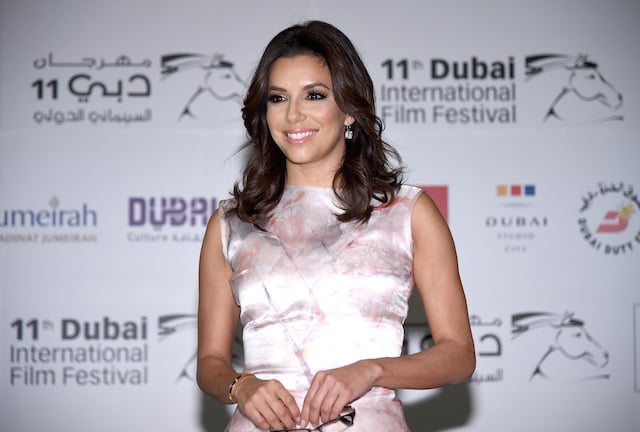 Actress Eva Longoria has some mighty strong feelings about Trump. According to Cosmopolitan, she let those feelings be known during a speech she made at the DNC.
"What I don't think [Trump] understands and what people don't understand is words create emotional poison. That's what they do, they create emotional poison. Hitler moved a nation with words, just words. So you have to expect this backlash. If you say something like that, as he has said, you must expect a backlash," said Longoria.
Next: This actress is downright bitter.
9. Kate Walsh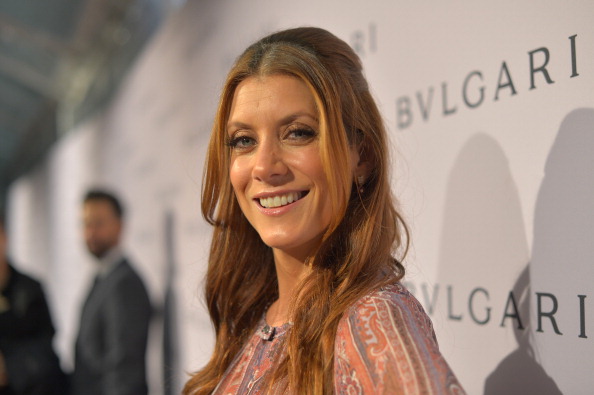 Actress Kate Walsh is bitter that Trump won the election. And she makes no bones about her hatred of the man. "This is a national disaster. An illiterate, bigoted, misogynistic, racist, rapist has become president. I have no words," wrote Walsh in a tweet. Later, she called Trump a "fool."
Next: Hope this actress never meets Trump
10. Jennifer Lawrence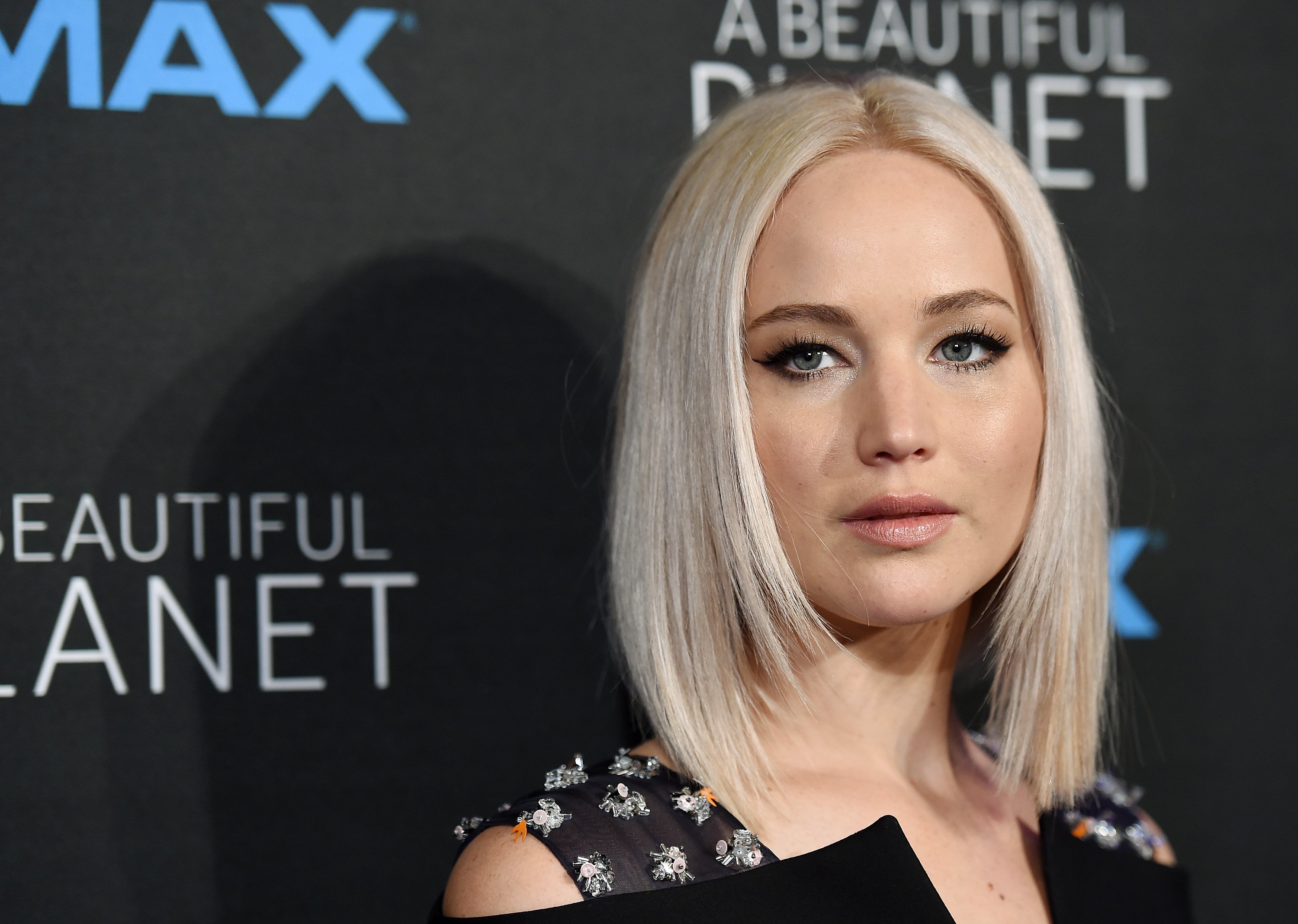 Actress Jennifer Lawrence is known for being outspoken about her political views. And talking about her feelings regarding Donald Trump is no exception. According to Cosmopolitan, she appeared on The Graham Norton Show and said that she has two words to say to Trump if she ever meets him: "F**k you." During the election she spoke out, too. "If Donald Trump becomes president, that will be the end of the world," said Lawrence.
Next: A model who won't give up.
11. Chrissy Teigen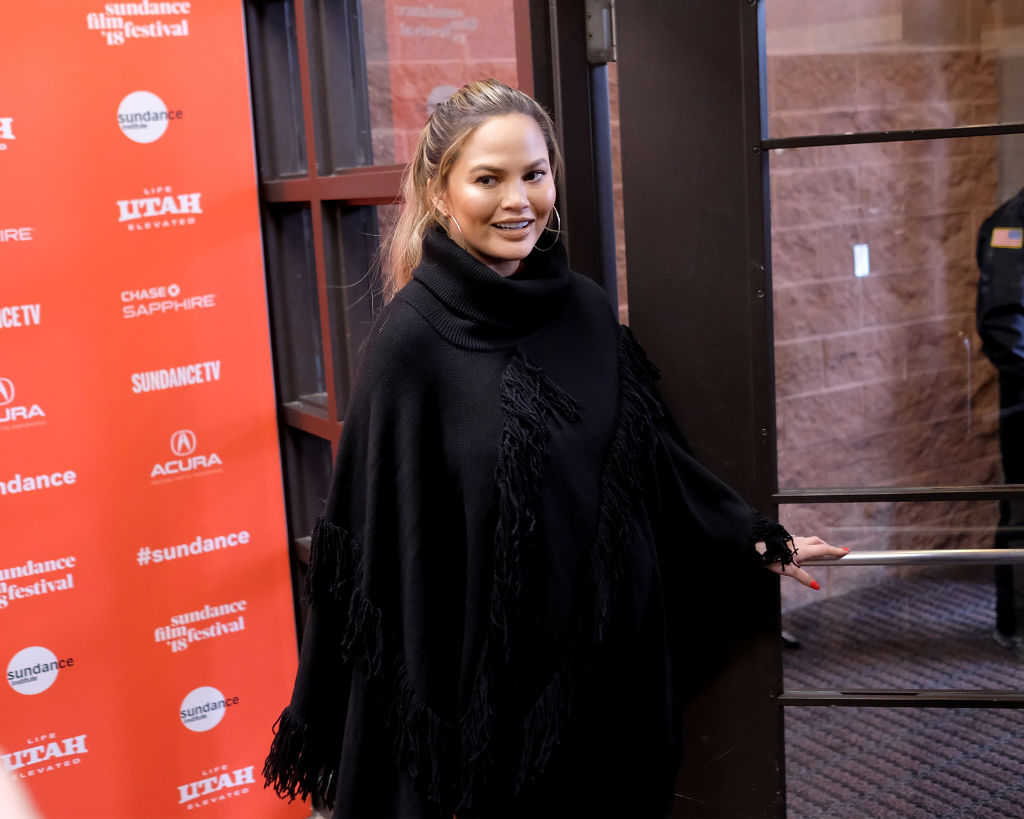 Sports Illustrated swimsuit model Chrissy Teigen also has very definite feelings about the president. During the campaign, she tweeted, "@realDonaldTrump settle down Adolf Putin." And, according to Forbes, she has made it her "mission this year to really make people see how psychotic Donald Trump is."
Teigen also called Trump a "tw*t" on Twitter and a "monumental a**hole" on Instagram. Don't expect her to stop her tirade any time soon, either. "I will never stop talking about how horrible Donald Trump is. Even after he loses, I will set an alert to my phone to remind me to not stop," she tweeted.
Next: Cher's contempt
12. Cher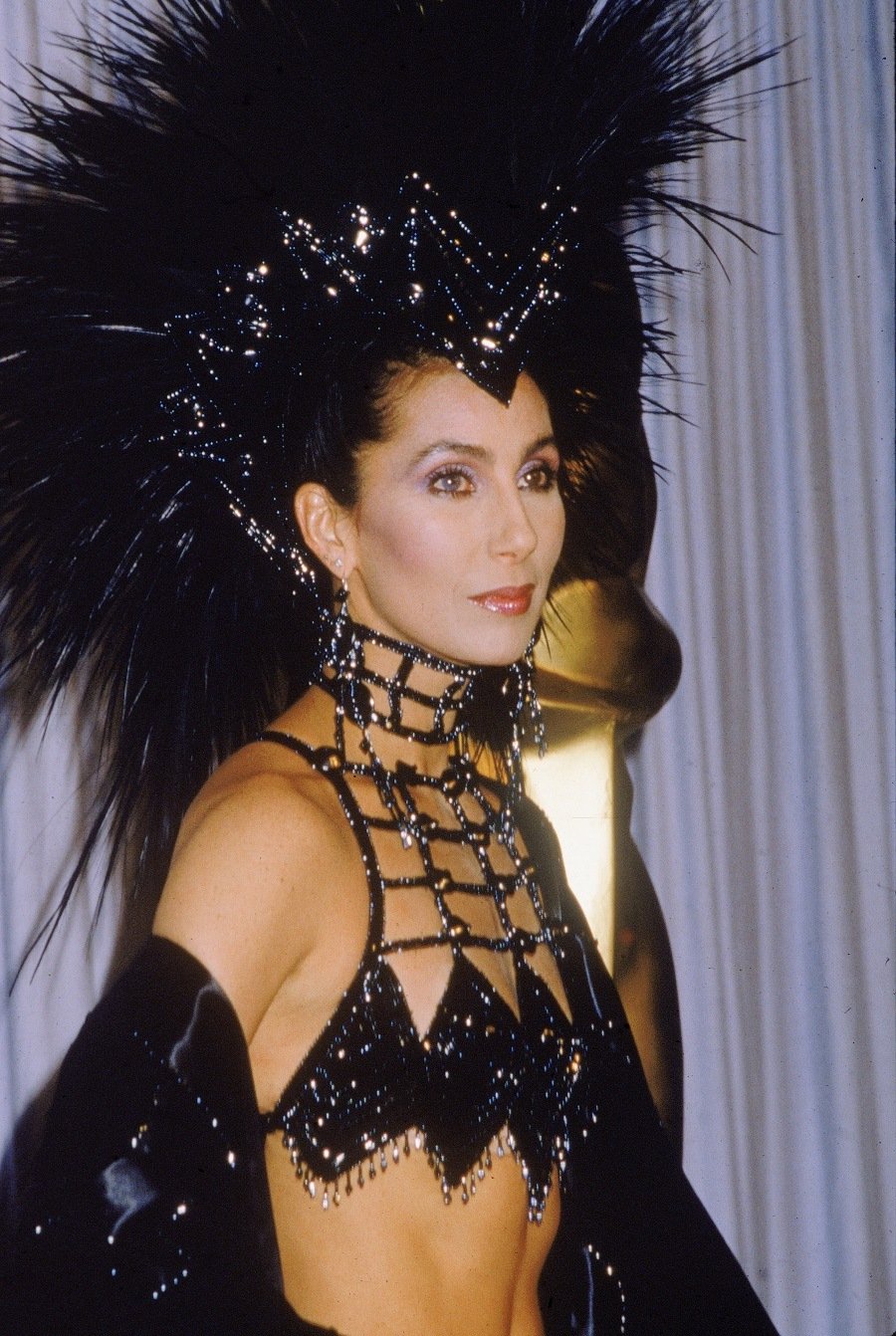 When actress and singer Cher spoke at a Hillary Clinton fundraiser, she naturally mentioned Trump, according to Cosmopolitan. "He's so Patty McCormack: consummate liar, doesn't care who she hurts, insane; a sociopathic narcissist. I just wish he'd fall off the face of the Earth," said Cher.
Cher also compared Trump to Stalin and Hitler, saying, "I just think he's a f**king idiot." Her tweets have included these gems: "dump Trump," "let's throw Trump in a volcano," "support him!? I'd rather chew glass," and "If he were to be elected, I'm moving to Jupiter."
Next: #notherpresident
13. Rashida Jones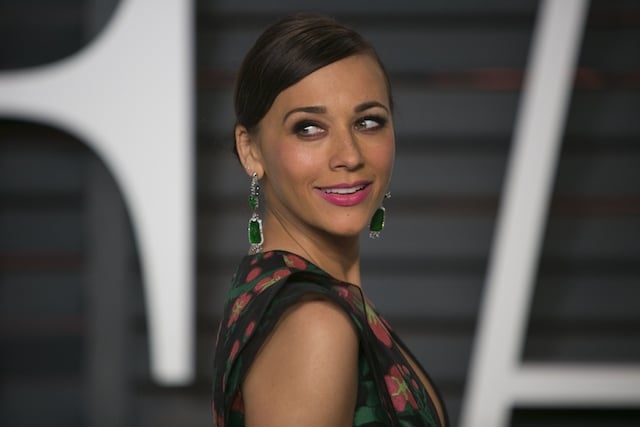 Actress Rashida Jones is having none of Donald Trump. And she's not afraid to speak up about it, according to Cosmopolitan. "We [have elected] an openly sexist, racist, self interested megalomaniac to the highest office in our country. It's a dark day," Jones tweeted. When Trump won the election, she followed up with a tweet that said, "#notmypresident #nevermypresident."
Next: Seyfried's slam
14. Amanda Seyfried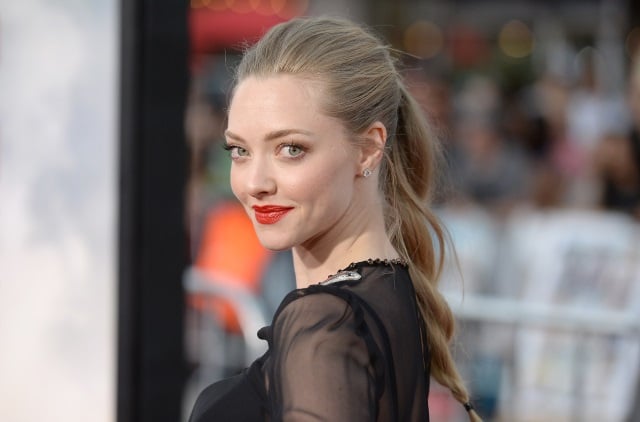 Actress Amanda Seyfried didn't know she could hate anyone so much, according to Cosmopolitan. "Didn't think I was capable of feeling hatred like this. The biggest insult to our country is this snorting piece of garbage," tweeted Seyfried during the second presidential debate. Just before the second debate took place, Seyfried asked the Twitter world, "Why are we still watching a delusional, racist man-child run for dictator?"
Next: Not in my house
15. Will Smith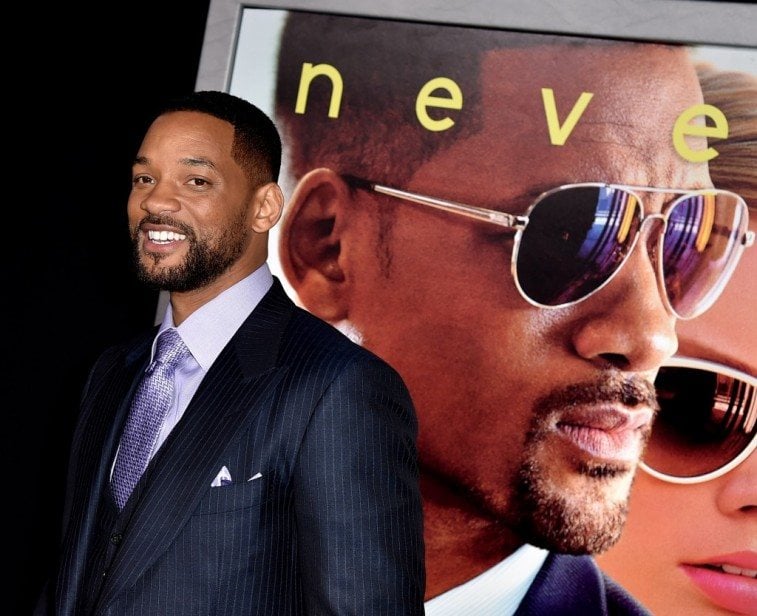 Actor Will Smith is definitely not a Trump fan. In fact, the man simply enrages Smith.
"For a man to be able to publicly refer to a woman as a fat pig, that makes me teary. And for people to applaud, that is absolutely f**king insanity to me… If one of my sons, I am getting furious just thinking about it, if one of my sons said that in a public place, they couldn't even live in my house anymore… For me, deep down in my heart, I believe that America won't and we can't [elect Donald Trump]. Of all the things he has said, and we could go through the laundry list, that was the one that was such an absolute illustration of a darkness of his soul. I just cannot figure out how people can clap for that," said Smith during an interview with news.com.au.
Next: This actor would like to punch Trump.
16. Robert De Niro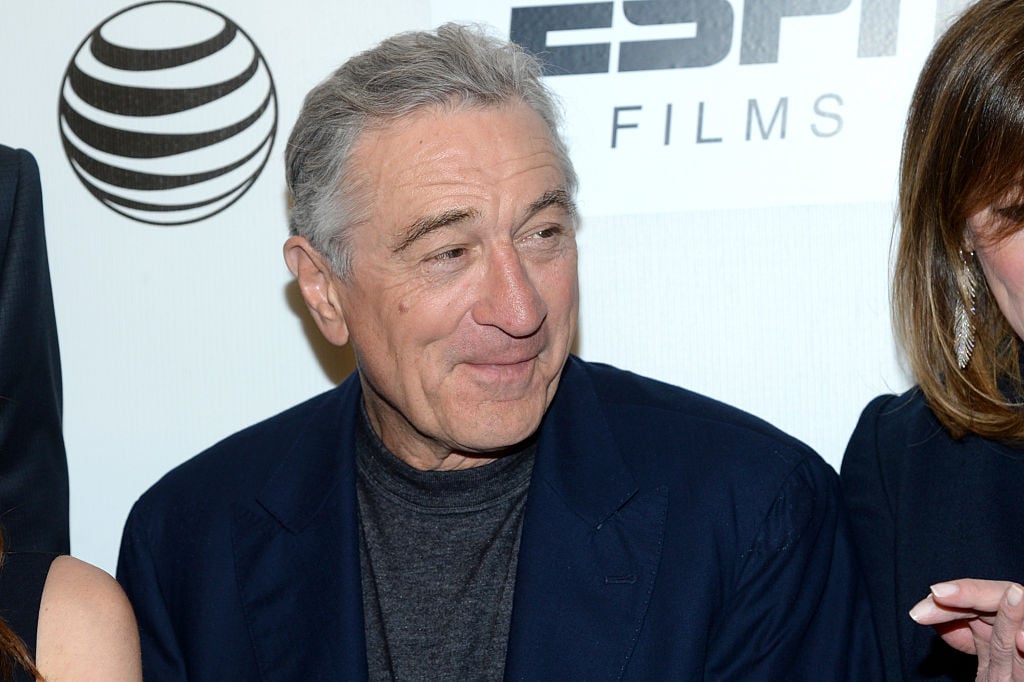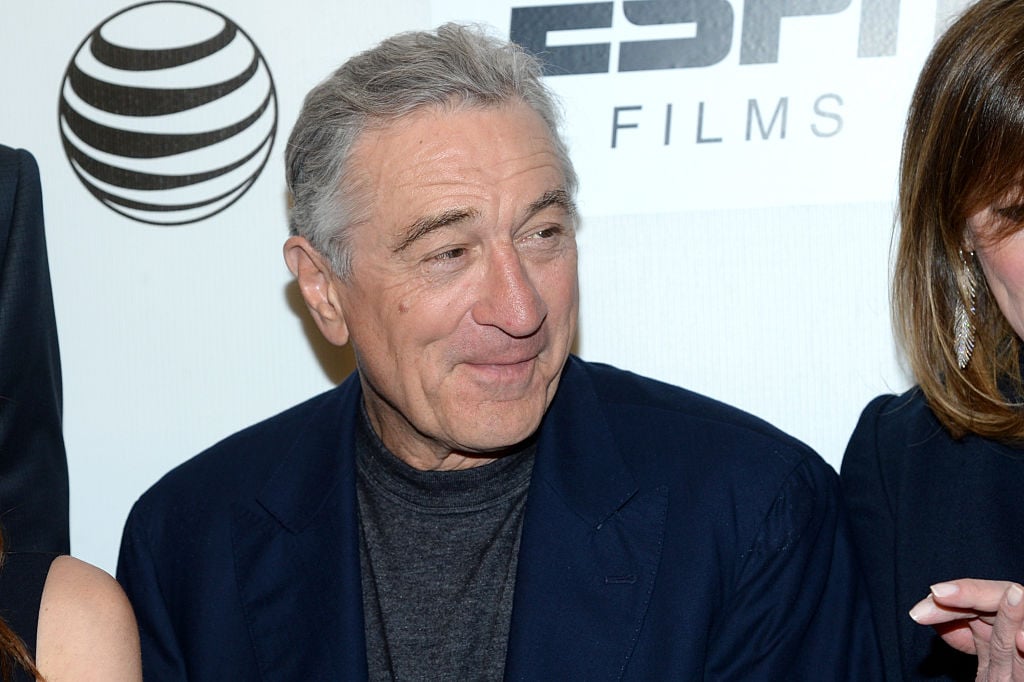 Actor Robert De Niro called Trump "this fool" and "this bozo," according to Cosmopolitan. But that's just the tip of the iceberg. "He's so blatantly stupid. He's a punk, he's a dog, he's a pig, he's a con — a bulls**t artist. A mutt who doesn't know what he's talking about, doesn't do his homework, doesn't care, thinks he's gaming society, doesn't pay his taxes. He's an idiot," said De Niro, "
He also apparently hates Trump so much he's like to punch him. "He talks about how he wants to punch people in the face. Well, I'd like to punch him in the face," said De Niro.
Next: One mad Clinton supporter
17. Kerry Washington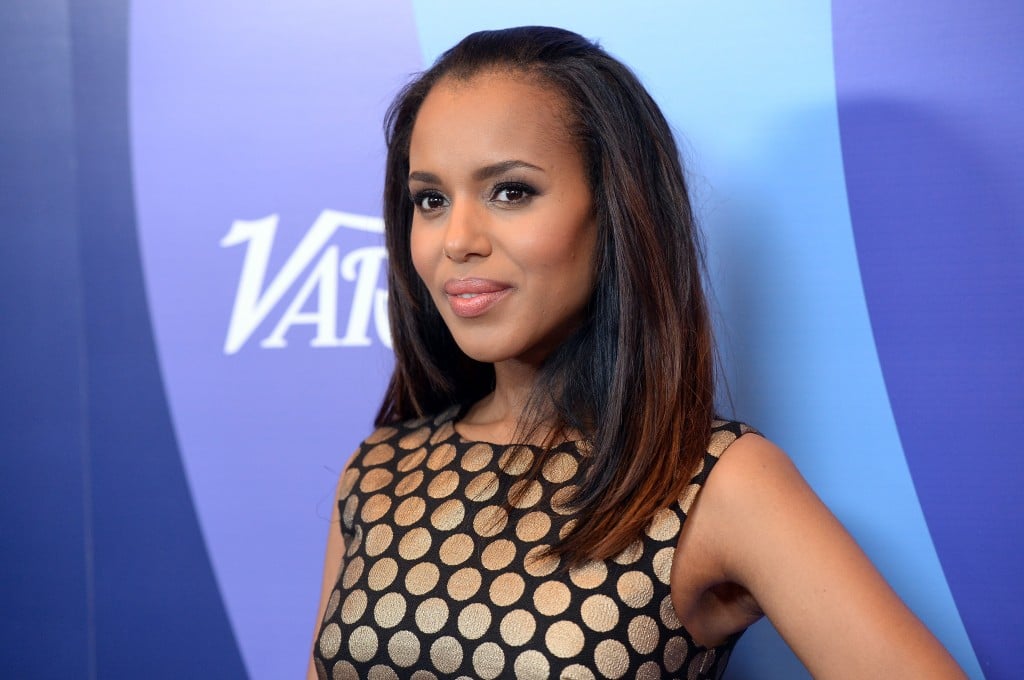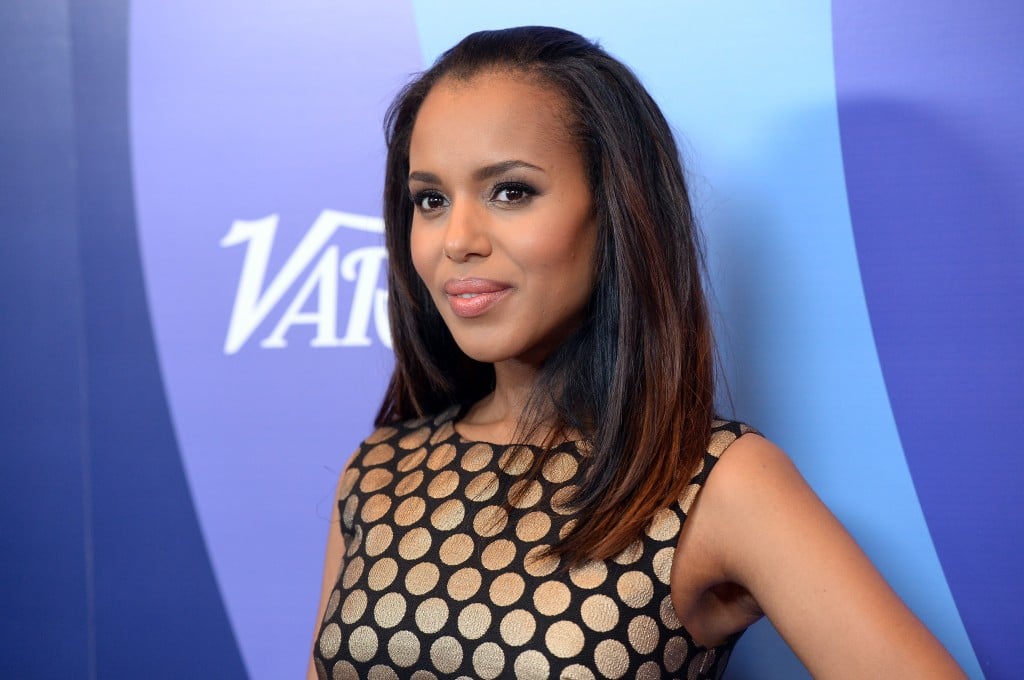 Actress Kerry Washington was in a Hillary Clinton campaign ad, according to Cosmopolitan, so you might guess how she feels about Trump. First, she called him "the loudest, and the meanest, the bulliest candidate in the playground."
Then, she added that, "It's important that we not be distracted by these very smart, very articulate, beautiful women who work on the Trump campaign, who are a lot smarter than the candidate, I think … they will not have their finger on the button — he will." Last, Washington said that voting for him meant you were "voting against our best interest as Americans."
Next: Louis C.K.'s contempt
18. Louis C.K.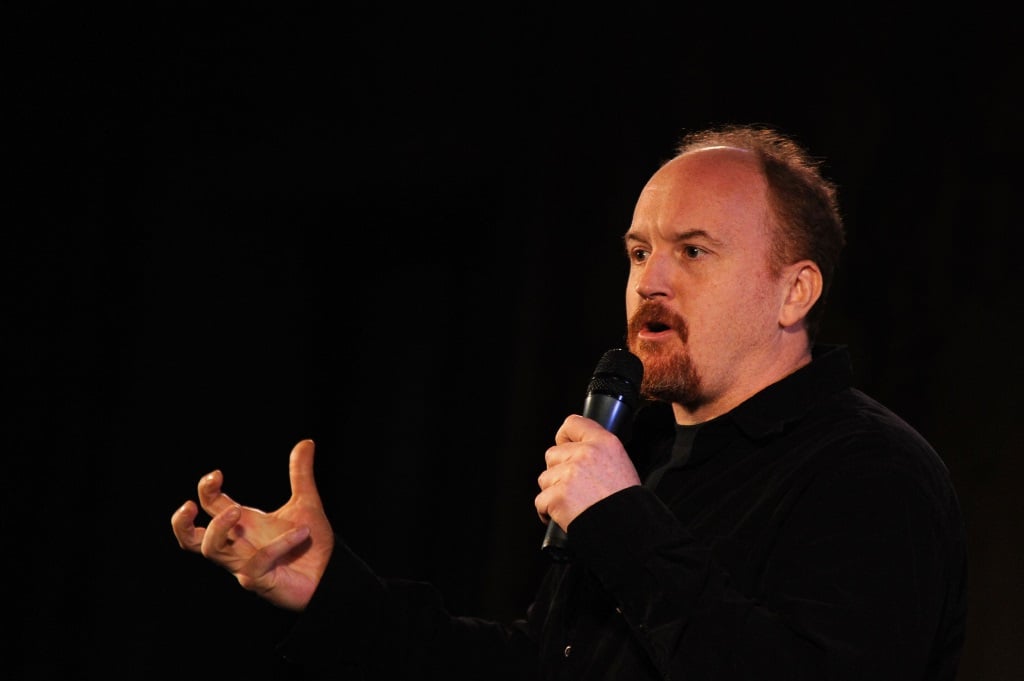 Comedian Louis C.K. had something to say about Donald Trump in an email blast that promoted his web series Horace and Pete. "Please stop it with voting for Trump. It was funny for a little while. But the guy is Hitler. And by that I mean that we are being Germany in the 30s. Do you think they saw the shit coming? Hitler was just some hilarious and refreshing dude with a weird comb over who would say anything at all," wrote Louis C.K. He also added a P.S. to the email, in which he called Trump an "insane bigot," "a f**king liar, and "dangerous."
Read more: These American Presidents Were Just as Controversial as Donald Trump
Check out The Cheat Sheet on Facebook!