These Are The Most Hated Halloween Candies
Halloween is about candy. Costumes are a tool used to get candy. Kids (and adults) take candy very seriously. Any trick-or-treater would be sad to get the worst candy on Halloween, and there's definitely an unofficial candy ranking when it comes to celebrating the holiday.
The Candy Store surveyed 40,000 people about their most hated Halloween candies, and came back with this ranking. We've thrown in a few additions of our own — sweets and other "goodies" — that no one wants to find in their Halloween stash at the end of the night. Find out if you're disappointing trick-or-treaters in your neighborhood by passing out the worst candy on Oct. 31.
11. Bit-O-Honey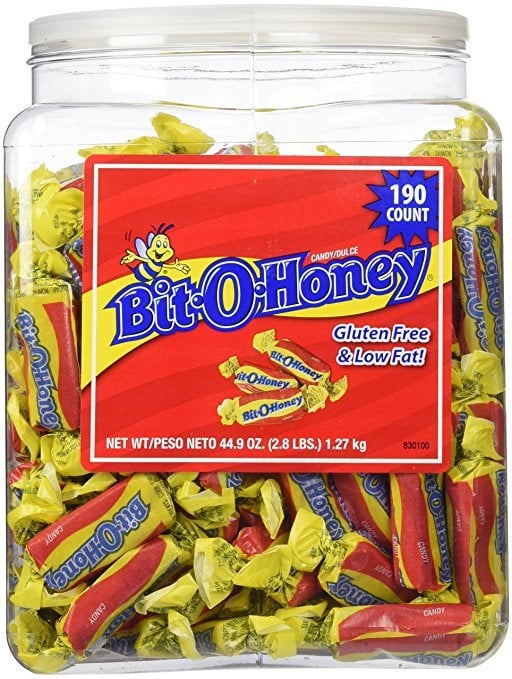 Bit-O-Honey may be a nostalgic candy but they still don't taste good. Contrary to the name, Bit-O-Honeys don't taste like a bit of honey. They taste like artificial flavoring. One bite of a Bit-O-Honey and a tooth may come loose.
Next: Another retro candy kids can't stand.
10. Mary Janes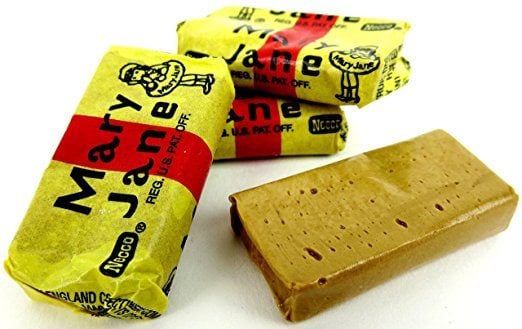 Mary Janes are another vintage candy that don't taste good. Taking a bite of a Mary Jane isn't worth the time it takes to peel off the yellow wrapper. And sometimes it can take a good minute to get all the paper off the sticky candy. Mary Janes are supposed to taste like peanut butter and molasses but all I taste is grainy flavors that don't come close to peanut butter or molasses.
Next: Don't give raisins to kids on Halloween.
Honorable mention: Raisins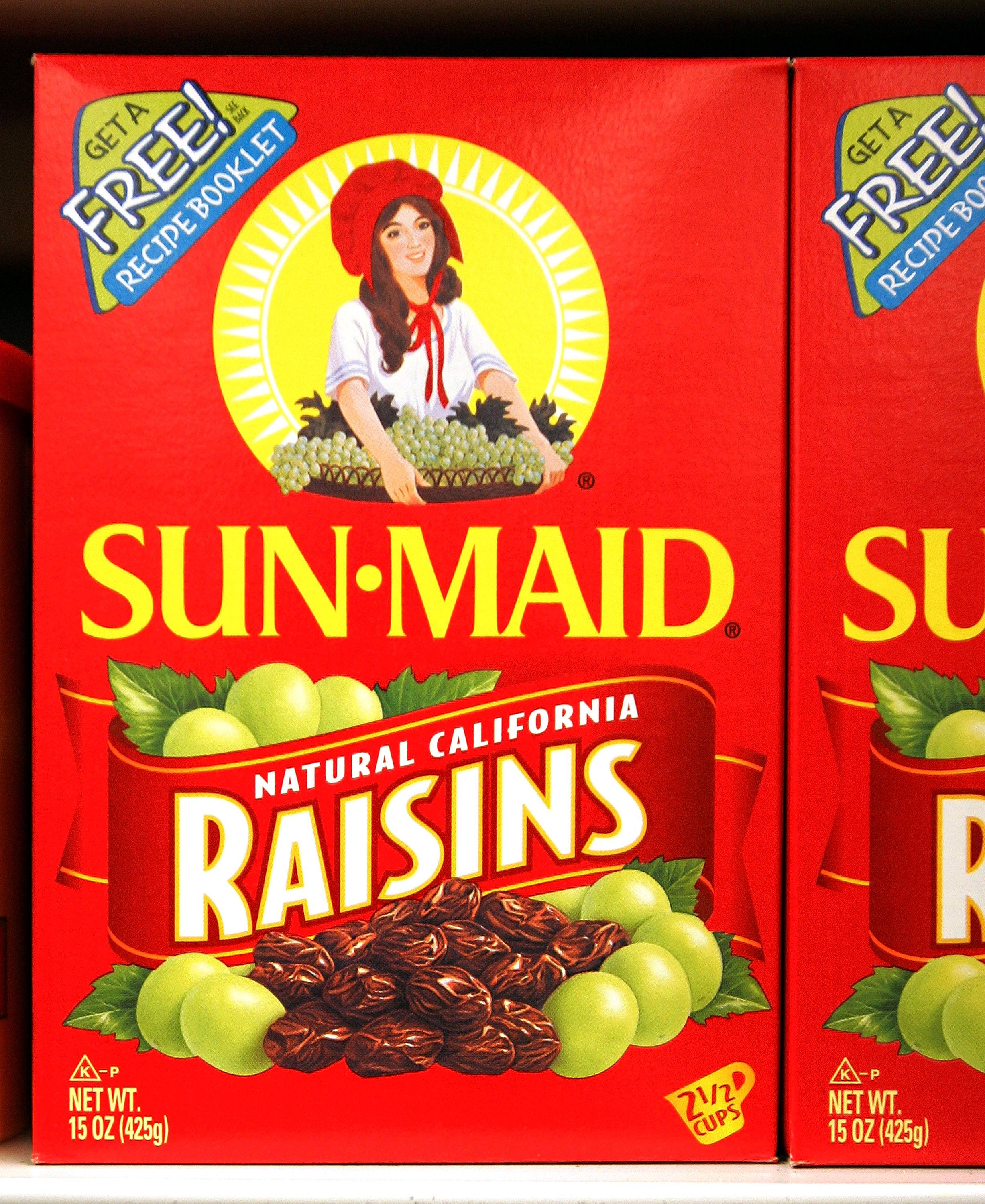 To me, getting a box of raisins missed the mark on Halloween. I wanted as much candy as possible, not a healthy snack. The more sugar, the better on Halloween. Unless raisins were chocolate-covered I wouldn't give them a second look.
Next: There's nothing "good" about this candy. 
9. Good & Plenty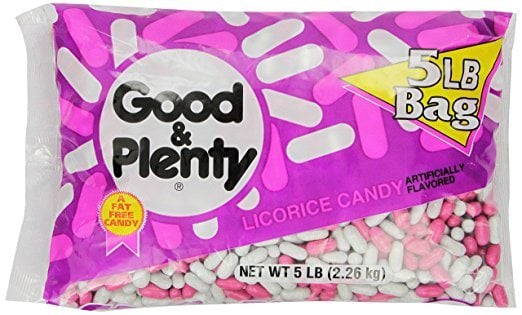 I can't remember ever eating a Good & Plenty. One look at a Good & Plenty box and I know why. Because they taste like licorice. And not just any licorice, black licorice. I steer clear of anything black licorice flavored. Coming in at No. 9, I must not be alone.
Next: A classic candy made from a plant trick-or-treaters hate. 
8. Licorice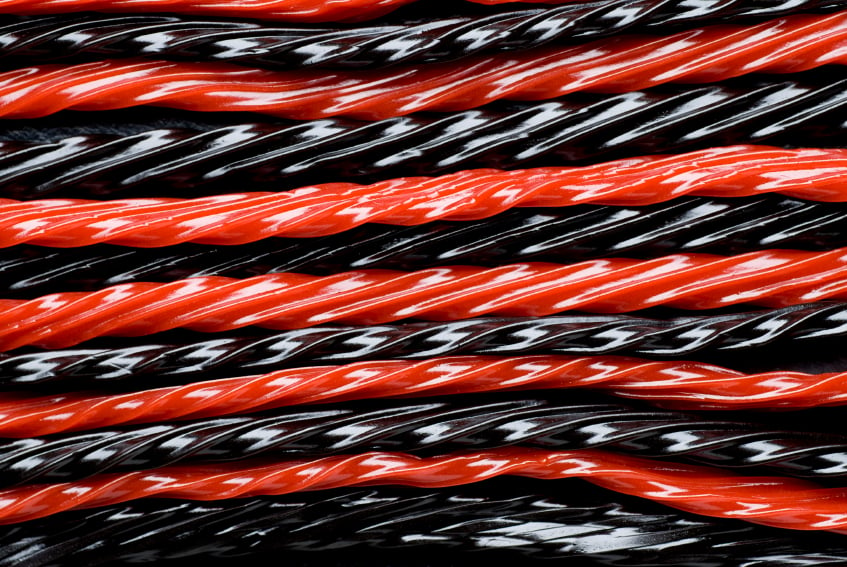 According to the 40,000 customers surveyed by the Candy Store, licorice is one the worst Halloween candies. However, there's one thing to note about this stat. Licorice doesn't include Twizzlers, the Candy Store says on their blog. Any other licorice is on the chopping block at Halloween.
Next: A vintage candy with a funny name that could break teeth.
Honorable mention: Jujubes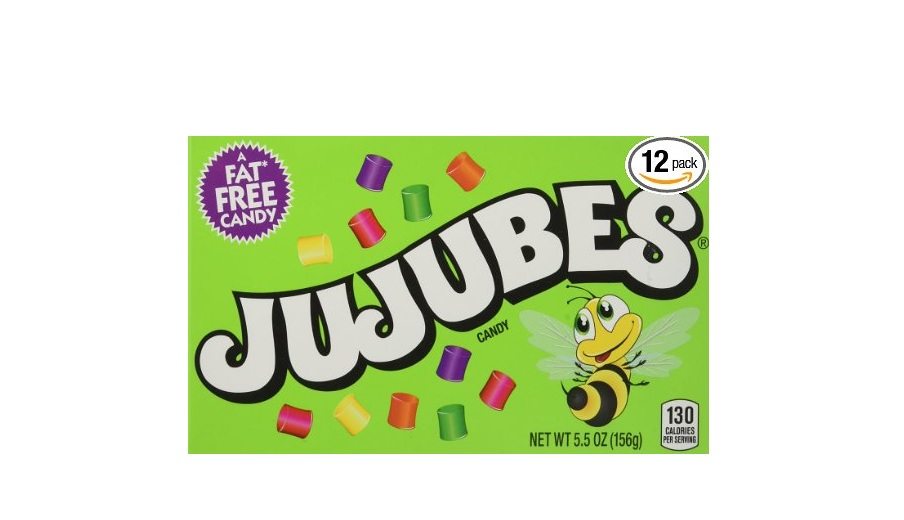 Jujubes are another vintage candy that gets the cold shoulder on Halloween. No one likes Jujubes because they get stuck in your teeth and quite frankly, don't taste good. A Babble article summed it up best. "The manufacturer's site says they are known for their hard, break-glass quality texture. And that's from the people who are trying to get you to eat them," Babble writer, Elizabeth Stark wrote.
Next: A rainbow of colors won't make this candy taste better.
7. Smarties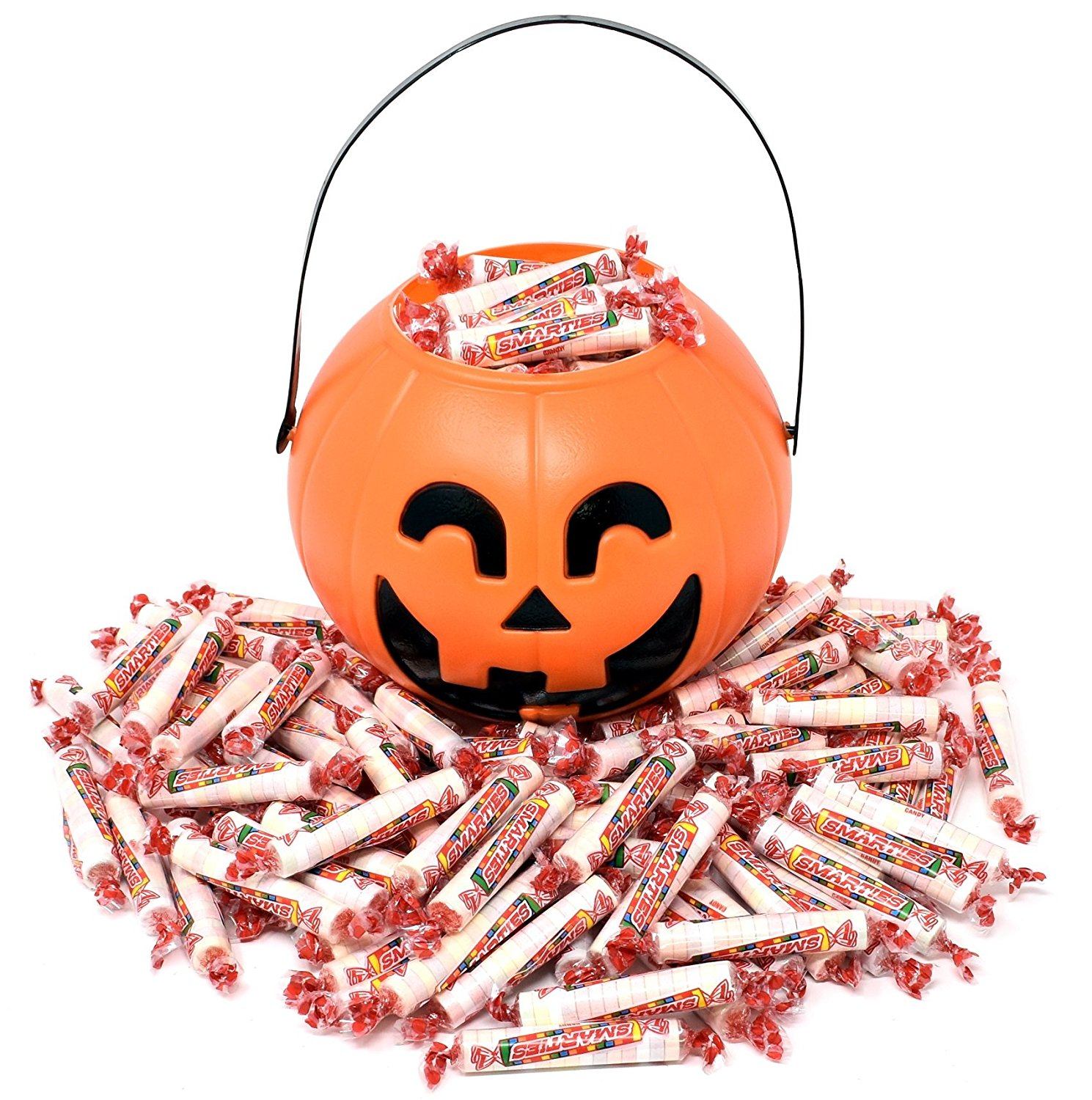 Yes, Smarties are gluten-free, dairy-free, and peanut-free. They're low in calories too. None of those selling points matter because Smarties don't taste good. The little round disks are like solid sugar mixed with chalk. Kids are smart for leaving Smarties untouched on Halloween.
Next: One of the oldest candies around is also one of the most hated. 
6. Tootsie Rolls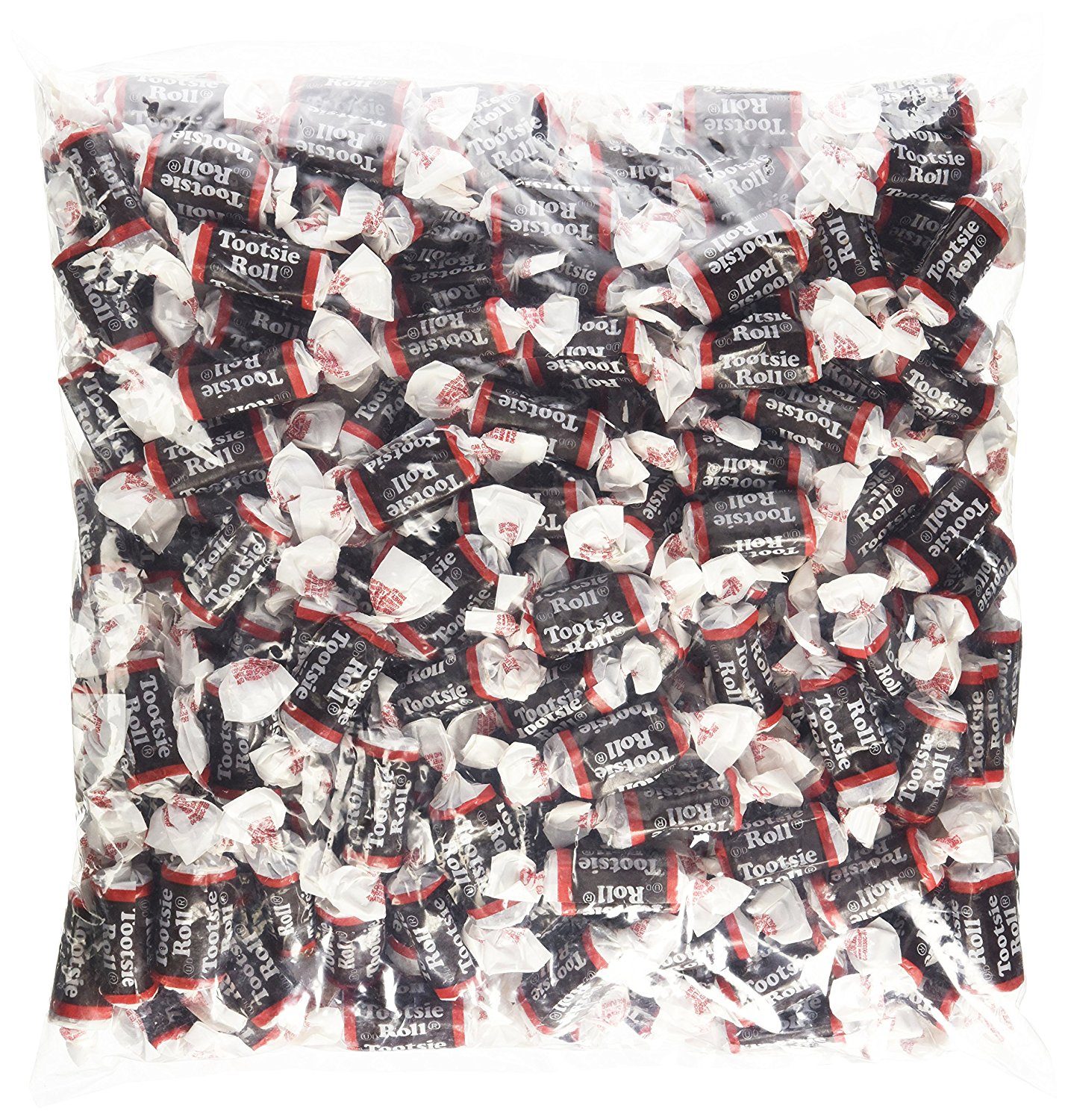 Named after the inventor's daughter, Tootsie Rolls have been around for more than a century. They're a well-known chewy candy but not well-liked at Halloween. Tootsie Rolls get stuck in the teeth of children everywhere. The fruity undertone to the candy could be what landed the chocolatey treat on the list of Worst Halloween Candies.
Next: Why no one wants pumpkins on Halloween.
Honorable mention: Mellowcreme pumpkins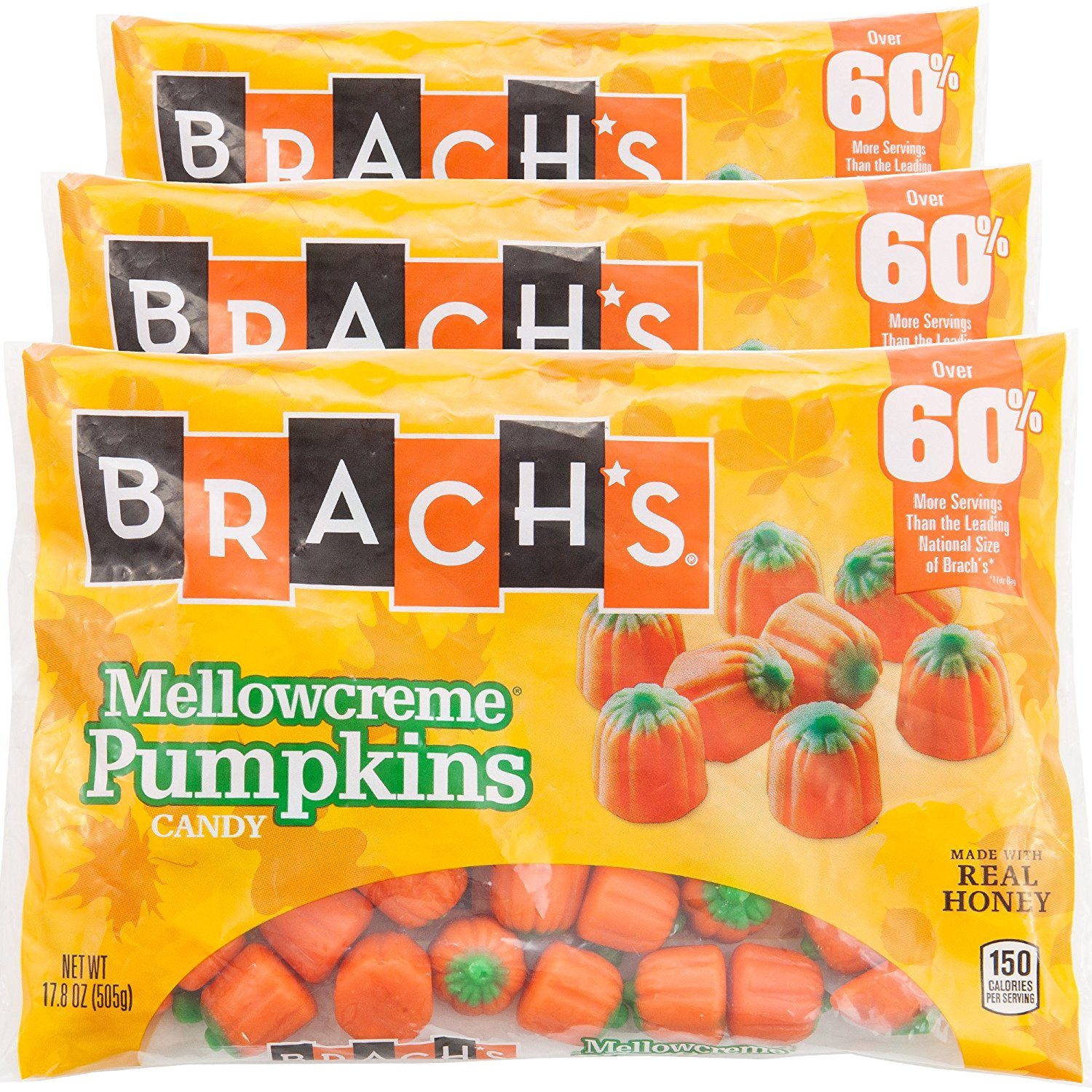 Similar to candy corn, mellowcreme pumpkins look festive but don't taste good. The shape doesn't do anything to help with the taste of these pumpkins. The candy's manufacture, Brach's, says the pumpkins have "a rich taste, moist texture, and unique flavor" of their candy corn. The candy's texture is grainy and almost waxy giving the pumpkins a very artificial feeling.
Next: The one peanut butter combination no one likes. 
5. Peanut Butter Kisses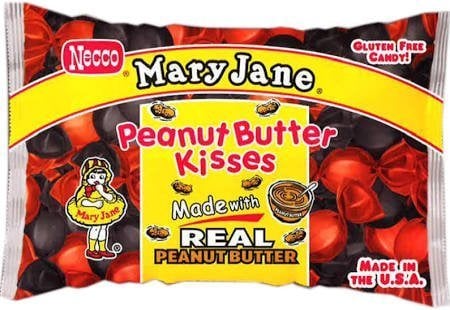 Any time an orange or black wax paper wrapper showed up in my candy bag, I tossed it aside. The unique flavor of Peanut Butter Kisses comes from molasses. If you've ever tasted molasses, you know it doesn't taste good. Peanut Butter Kisses have been a Halloween treat for years because of their orange and black packaging but not because of their flavor.
Next: A vintage candy with unique flavors.
4. Necco Wafers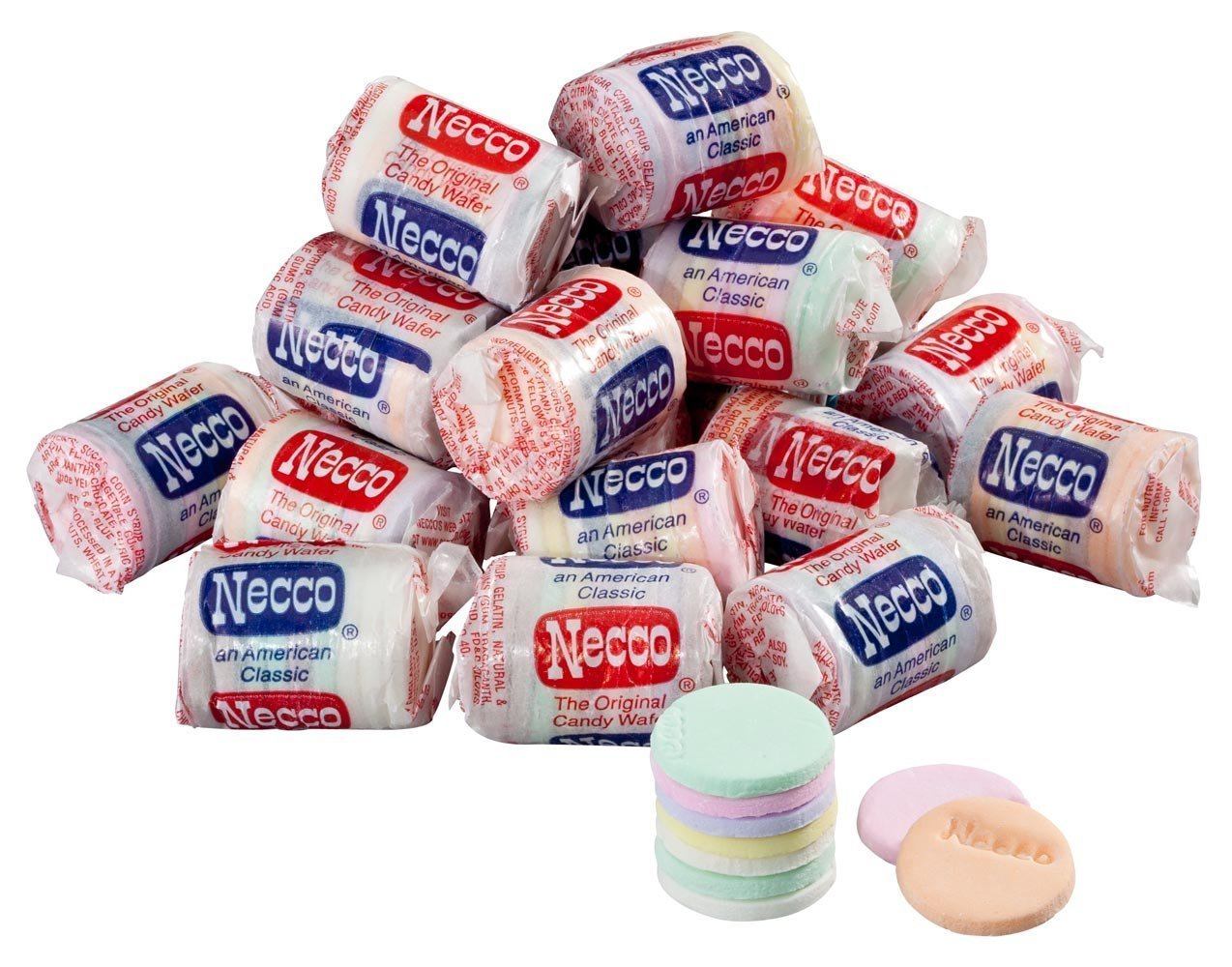 Somehow Necco Wafers are worse than Smarties. Drier than Smarties and bigger in size, Necco Wafers are a vintage candy. They're like the candy version of Tums. One reason why many people may not care for Necco Wafers is the flavors. Necco wafers come in orange, lemon, lime, clove, chocolate, cinnamon, licorice, and wintergreen flavors.
Next: Don't give coins out on Halloween.
Honorable mention: Pennies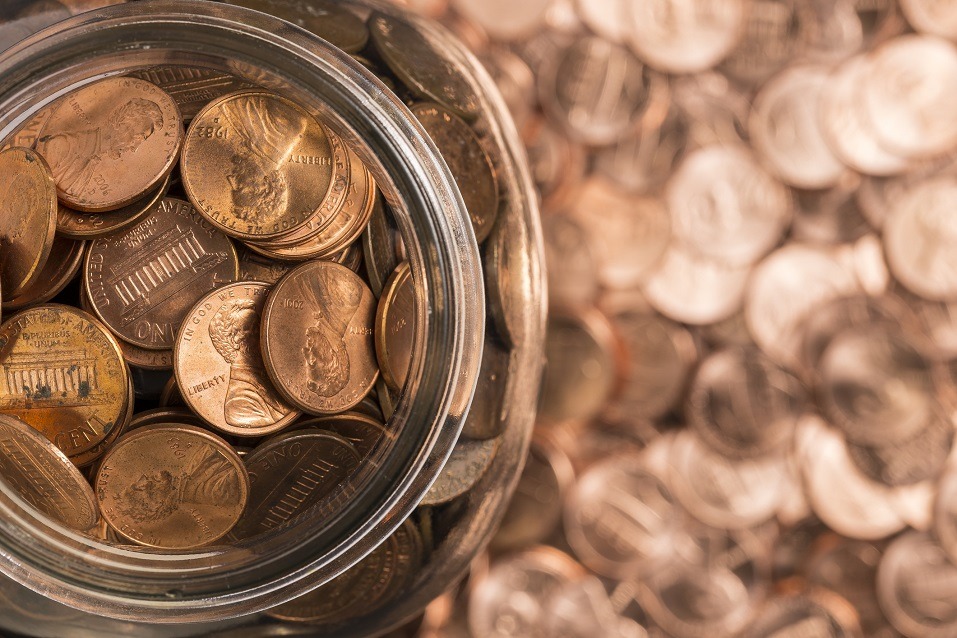 Getting a penny is another item that misses the mark on Halloween, according to Babble. These days, a penny can't get you anything. If you're going to hand out money, spring for dimes, or go big and hand out quarters. A quarter will at least get you a gumball.
Next: The soft drink no one wants on Halloween.
3. Wax Coke Bottles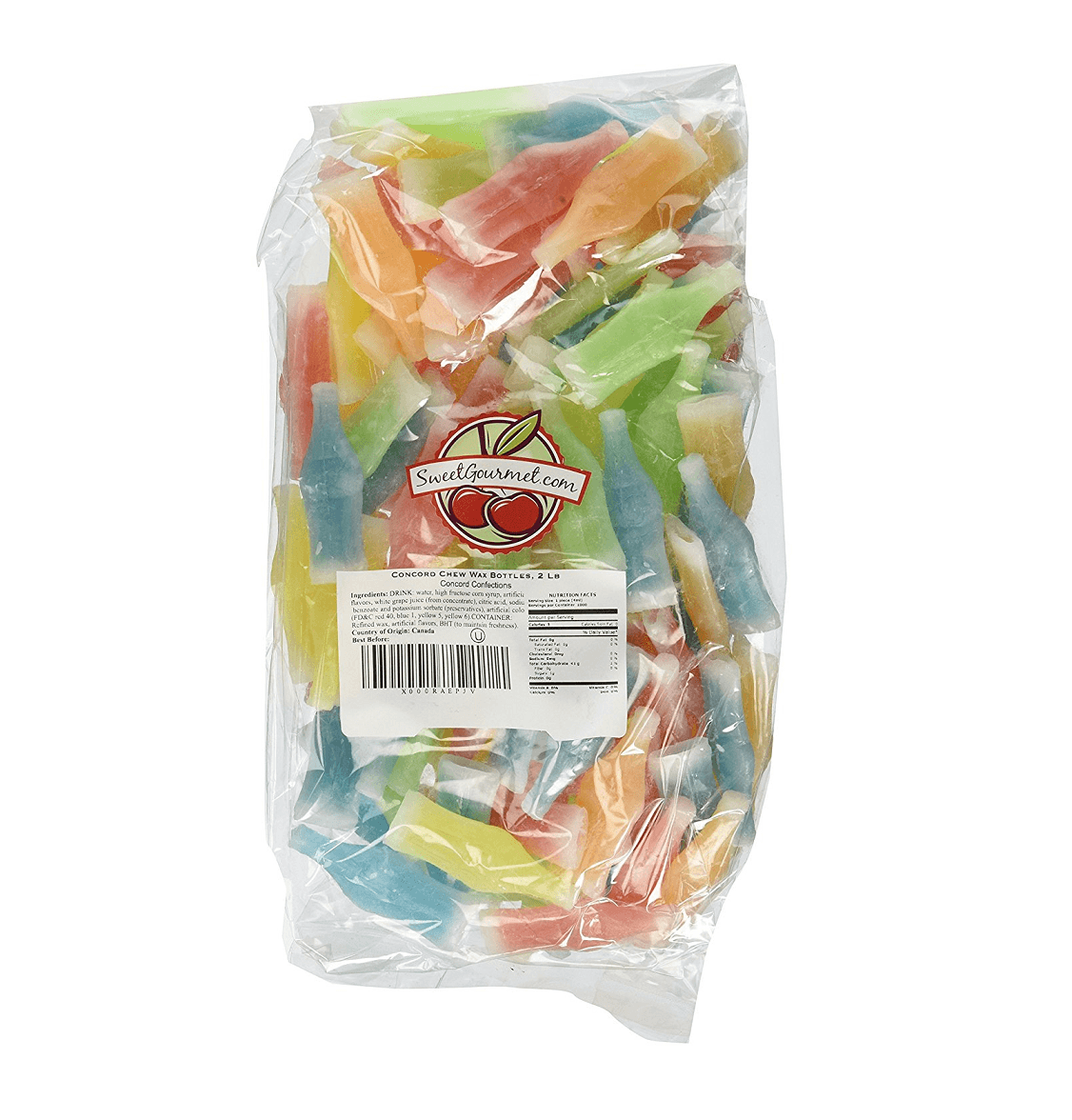 Wax Coke Bottles are a fun candy to get on Halloween because they're different. There's fun in biting off the wax bottle top to get to the Coke. The Wax Coke Bottles look cool but that's all they have going for them. The taste of the Coke is easily why these earned third place.
Next: A polarizing Halloween treat.
2. Candy Corn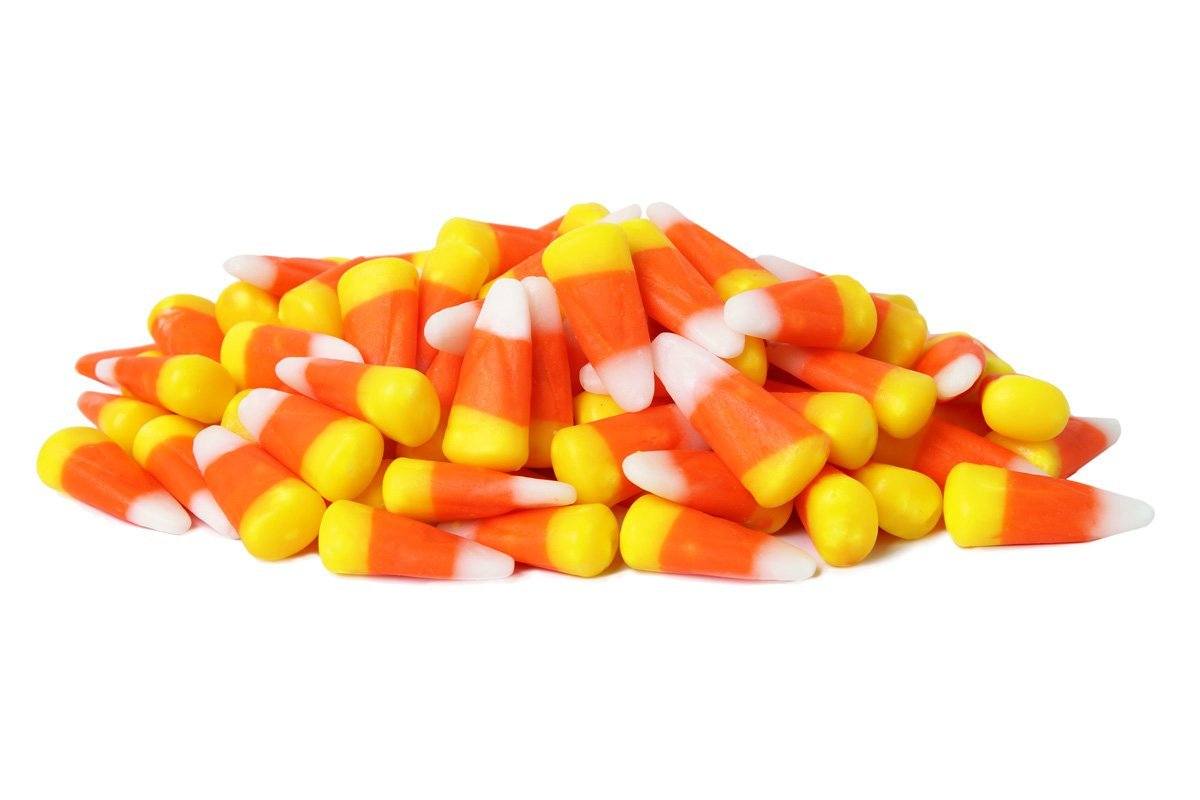 Ah, candy corn. A sugary snack that signals the beginning of fall. Candy corn is a polarizing candy, according to TIME. Either you love candy corn or you despise the triangular treat. From the Candy Store's survey, it's clear most people agree with the latter point of view.
Next: Don't hand out random stuff.
Honorable mention: CDs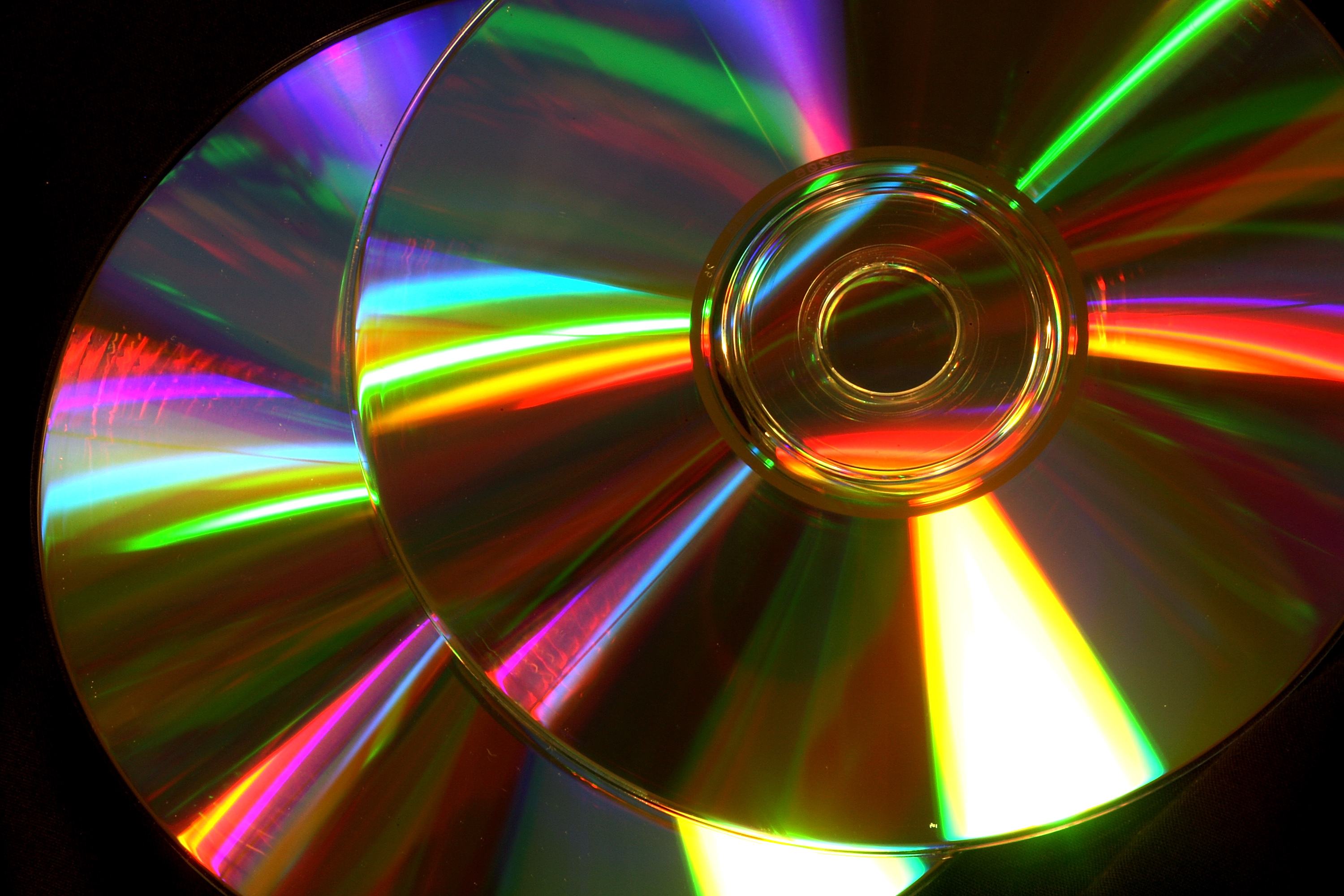 I've personally gotten a CD in my candy bag. When I got home to survey my loot, I glanced at the CD and tossed it aside in favor of the candy. To this day, I don't think I ever listened what was on the disc. One way to minimize the number of Halloween visitors you get at your house is to give them a CD. You can be sure kids won't trick-or-treat at your house once word gets around you're the house that hands out CDs on Halloween.
Next: Why everyone hates peanuts. 
1. Circus Peanuts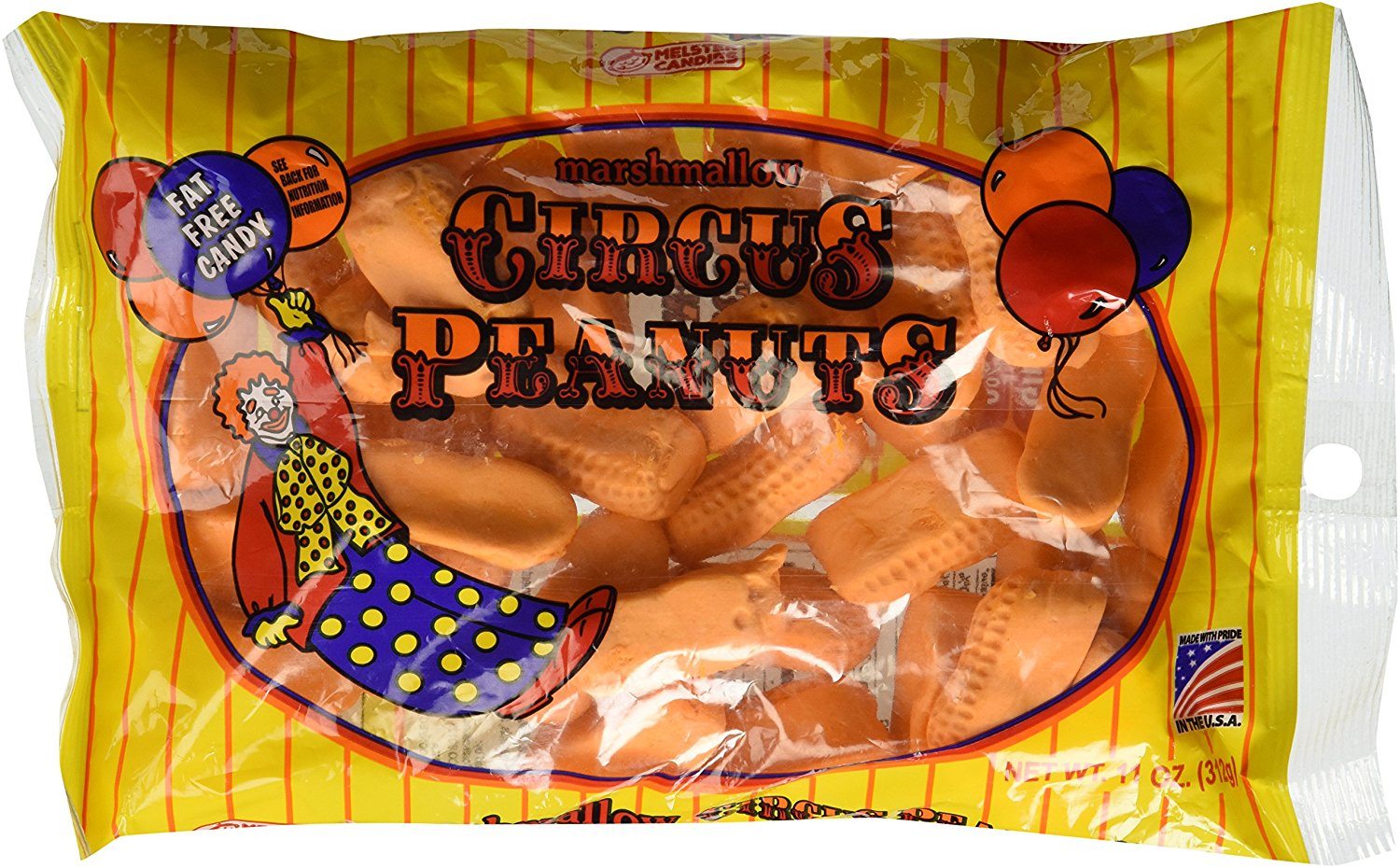 Circus Peanuts are a confusing candy. The marshmallow treat tastes like bananas and is made to look like a peanut. Instead of being colored yellow like bananas, Circus Peanuts are orange. They're a confusing candy no one likes on Halloween, earning them the No. 1 spot on the Candy Store's list of the Worst Halloween Candies.
Check out The Cheat Sheet on Facebook!