These Are the Most Hated Restaurants and Fast Food Chains in America
Americans have spoken and the results are in. They have determined their least favorite fast-food and full-service restaurants, and responded to three surveys to offer their opinions.
Consumer Reports polled people on their least favorite restaurants and fast-food chains in America. The American Customer Satisfaction Index rated customers overall satisfaction with restaurants. And finally, a third survey, conducted by Temkin Experience Ratings, asked respondents to rate their most recent experience with each company. Keep reading to see if you agree with what the respondents had to say.
1. Red Robin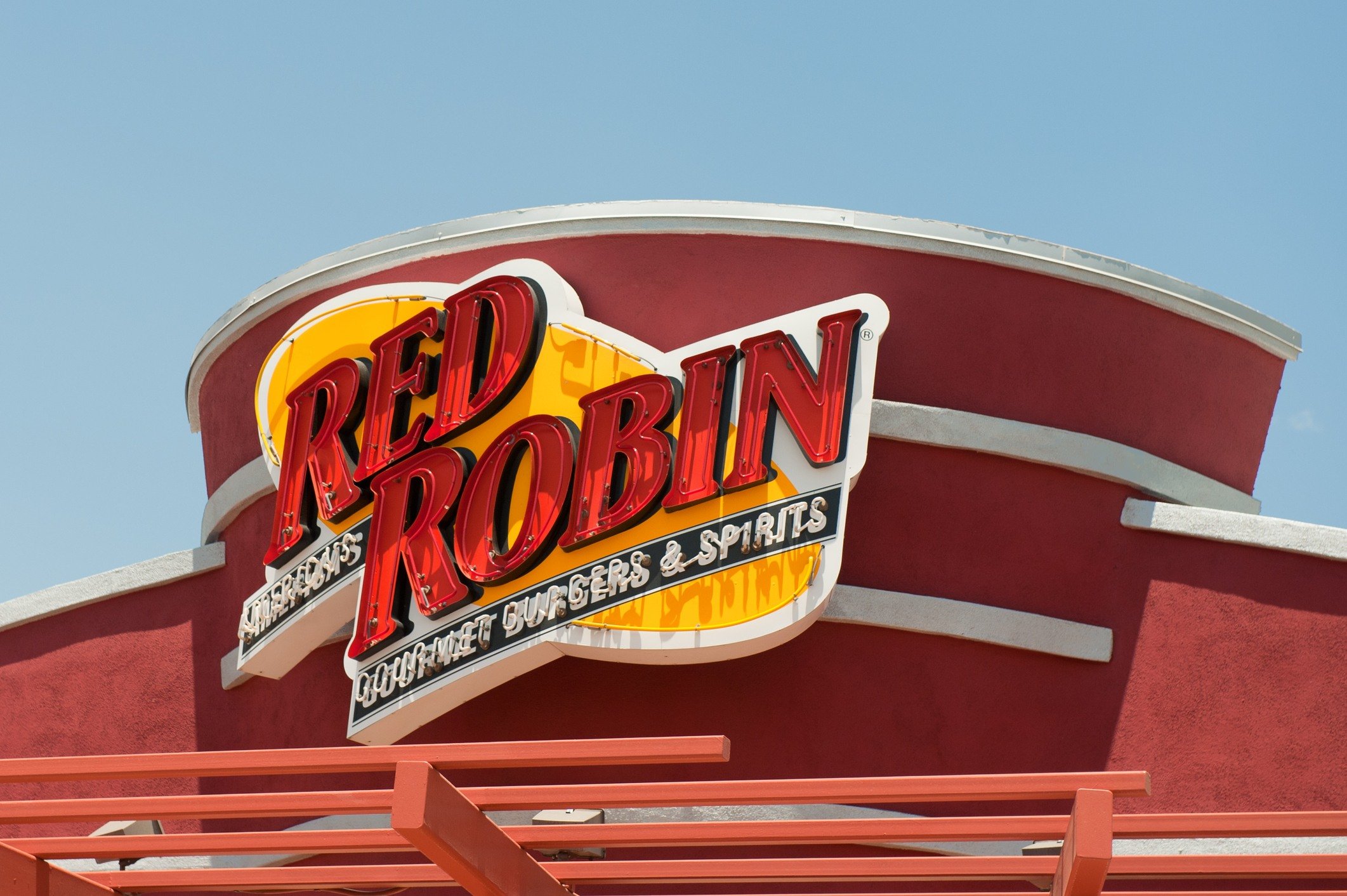 The burger chain with bottomless fries received last place in the full-service restaurant category from the American Customer Satisfaction Index. The chain's overall score dropped 9% from the last survey results. According to Consumer Reports, 26% of Red Robin's complaints involved noise. Additionally, 9% of complaints involved the restaurant being dirty.
Next: This chain continues to chicken out.
2. KFC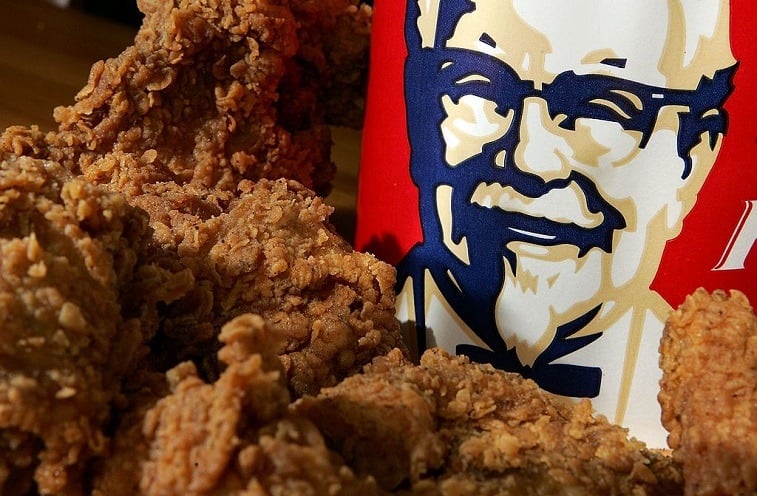 The colonel fell nine points below its competitor Chick-fil-A in the American Customer Satisfaction Index survey. After struggling since the '80s, the chain saw sales increase — but not enough to earn a top spot in customer surveys. Trust and cost continue to be problems for KFC. Scandals have plagued the brand over the years while prices continue to rise, contributing to poor sales.
Next: This restaurant should hit the road.

3. Texas Roadhouse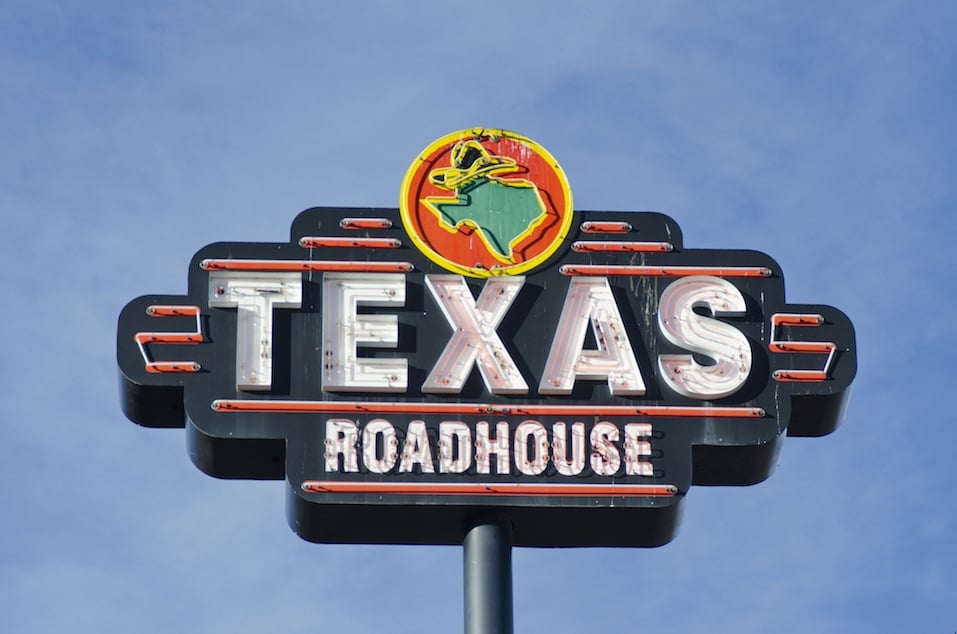 I'm biased because Texas Roadhouse is one of my favorite restaurants. In my experience, the service is always good, and the sauteed mushrooms are delicious. However, my opinion aside, Americans don't like the Roadhouse. Every 38 out of 100 customers complained that Texas Roadhouse is too noisy, according to Consumer Reports.
Next: Tons of seafood won't save this chain from its haters.
4. Joe's Crab Shack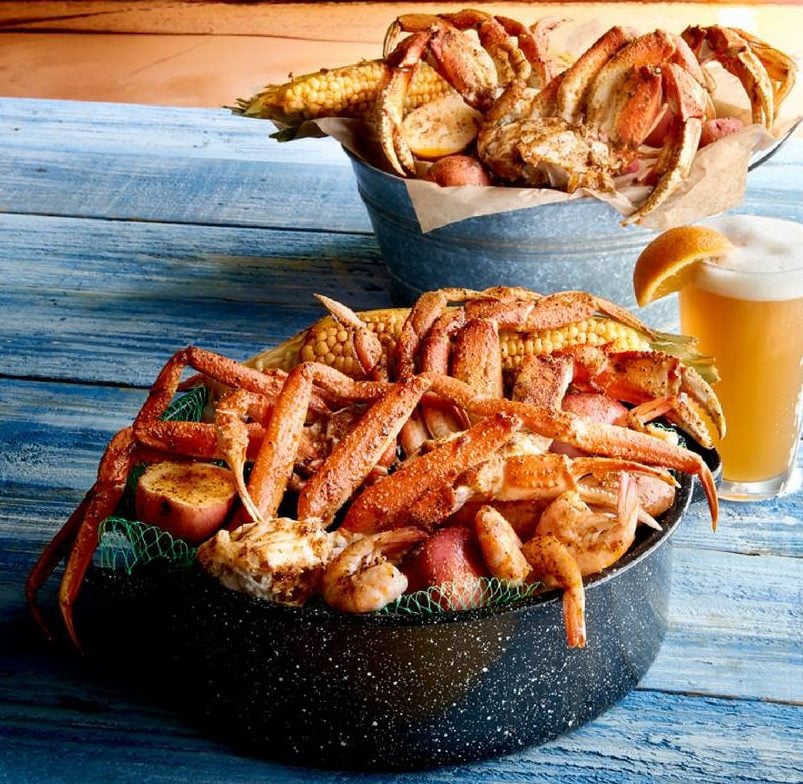 I've visited Joe's Crab Shack once in my life, and the experience wasn't memorable (no offense, Joe). Low customer satisfaction and complaints about excess noise and bad service may contribute to many locations closing. But at least they're not the only restaurant facing this type of criticism. The American Customer Satisfaction Index says, "Customer satisfaction with full-service restaurants has fallen 3.7%."
Next: This iconic restaurant doesn't receive a crown.
5. Burger King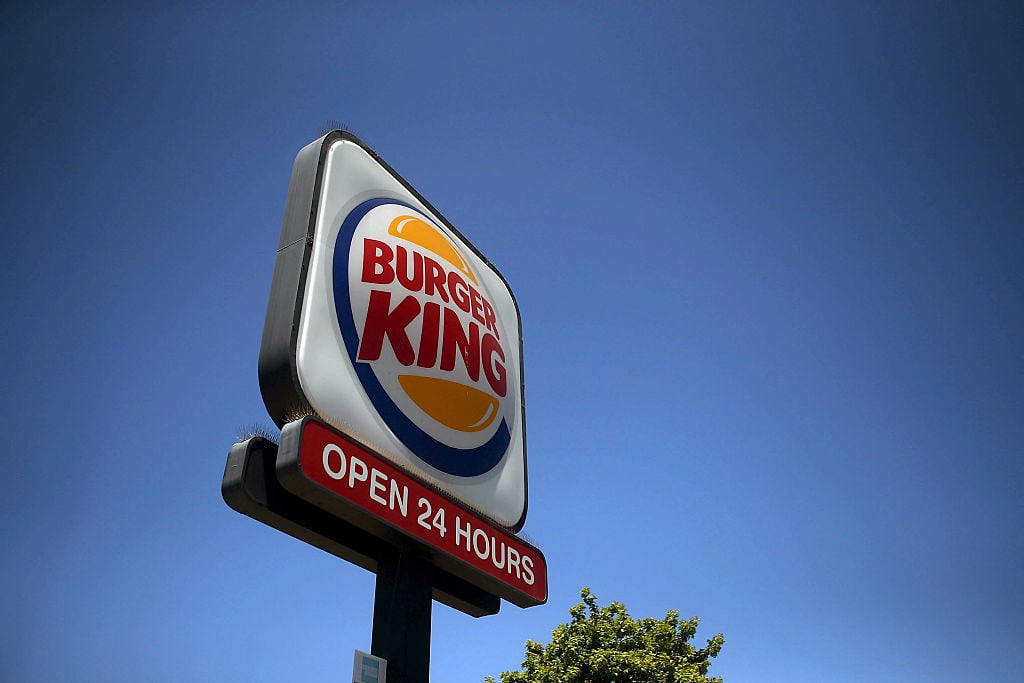 Another big fast-food name that's falling short: Burger King. All burger-centric restaurants have fallen below the industry average, the American Customer Satisfaction Index says. According to results from Temkin Experience Ratings, Burger King isn't king of the fast-food industry. In an effort to increase sales, BK brought back chicken fries and added hot dogs to its menu.
Next: The original house of waffles?
6. Waffle House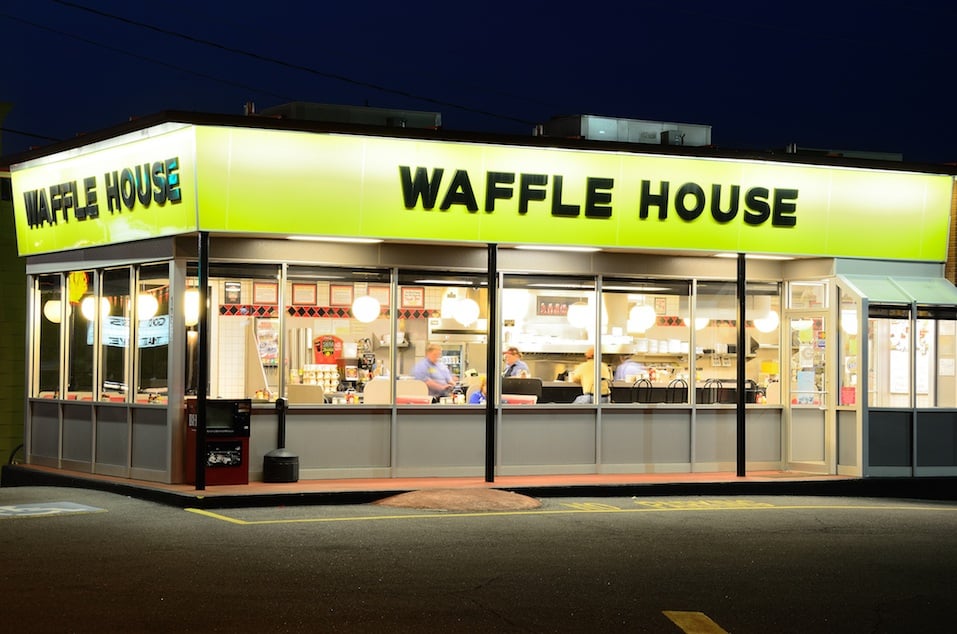 Celebrities enjoy stopping by their local Waffle House. But even famous faces haven't helped this chain. While most people complain about a noisy restaurant or below-average waitstaff, Waffle House customers have different complaints. Most Waffle House clientele complain about cleanliness. According to Consumer Reports, 22% of respondents said Waffle House was dirty.
Next: The pizza industry is too competitive for this chain.
7. Domino's Pizza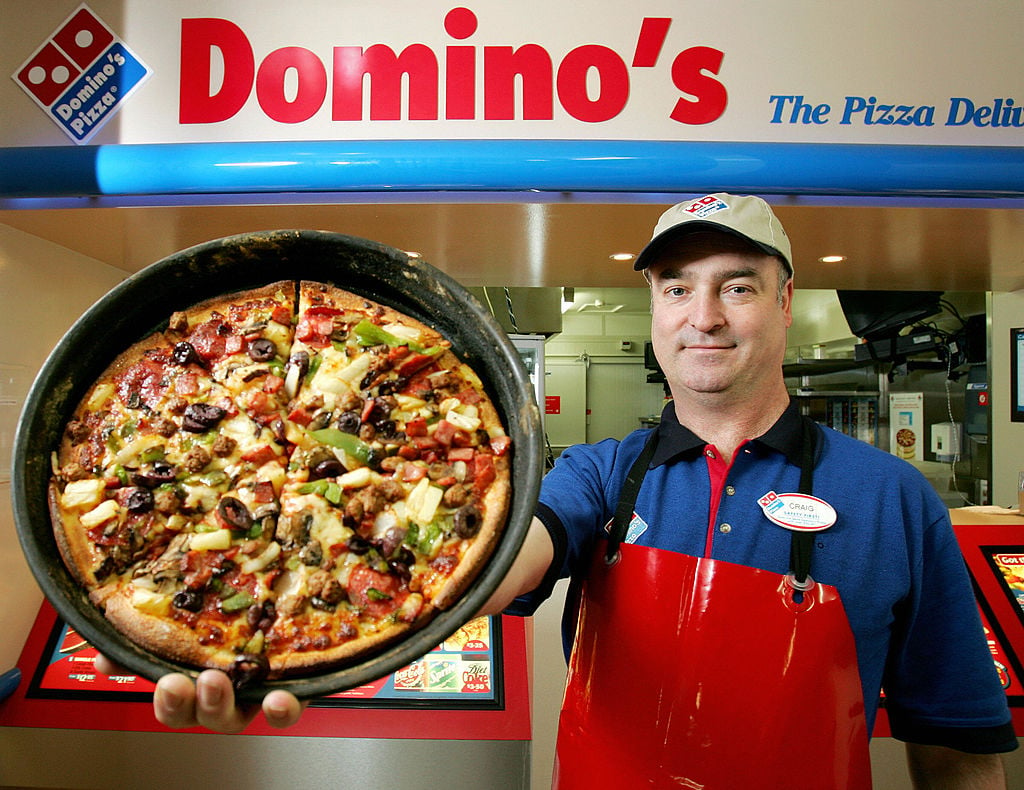 Domino's didn't receive positive feedback in the Temkin Experience Ratings. In fact, the company received the lowest rating, and no survey respondents gave the pizza chain a "good" rating. However, Domino's has sold more pizza in recent years, according to CNN.
Next: A bar is supposed to be noisy, right?
8. Bar Louie
Slide into the week with these babies. ?? ?:cincy_weekender on Insta pic.twitter.com/FHy2lw9Hd7

— Bar Louie (@BarLouie) October 30, 2017
This 120-location chain provides diners with a variety of drinks and a large food menu. But one out of four people surveyed by Consumer Reports complain of the excessively loud environment, which makes sense to us — it's technically a bar. Nevertheless, Bar Louie hired Stephanie Hoppe to be its new CMO last year. Hoppe specializes in helping struggling chains innovate their menus and market to consumers.
Next: This restaurant needs to focus less on sports and more on service.
9. Duffy's Sports Grill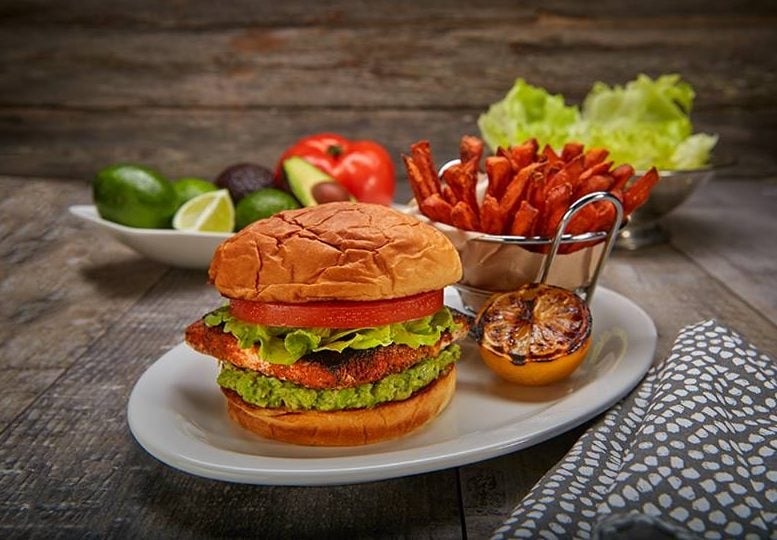 A whopping 33% of complaints about Duffy's Sports Grill in the Consumer Reports survey involved excessive noise levels. Only 14% related to poor service. However, Yelp reviews tell a different story. Reviewers give positive feedback for the establishment, giving Duffy's an average of four stars.
Next: This cafe has hit "hard" times.
10. Hard Rock Cafe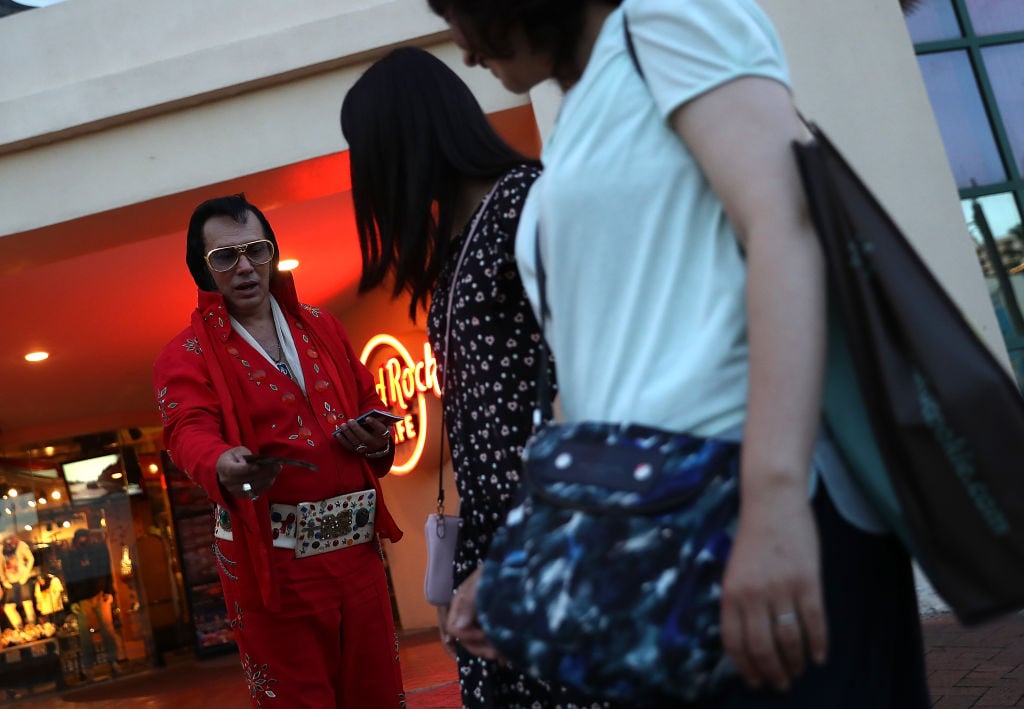 Hard Rock Cafe's fan following knows everything about its locations and memorabilia. They also know it can be a pretty noisy spot. More than one-third of the people surveyed by Consumer Reports, however, cited the restaurant's excessive noise. And 20% said the chain has poor service. As Hard Rock Cafe quietly closes its Canada locations, many industry experts question the brand's future in the U.S. and around the world.
Next: You get fun games and gross food at this chain.
11. Dave and Buster's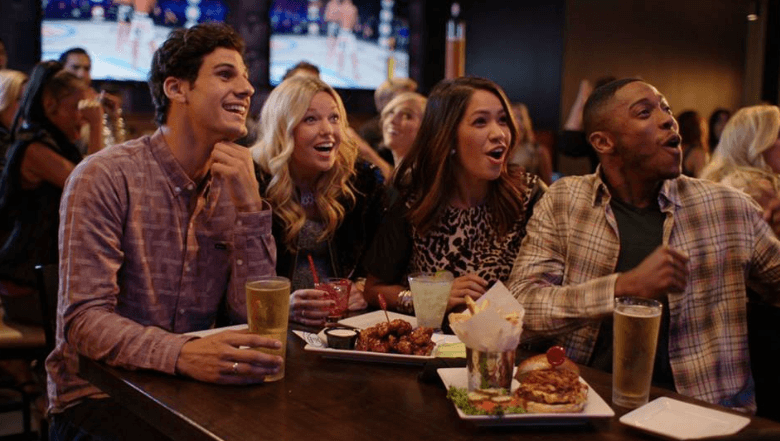 According to the Consumer Reports survey, 32% of respondents said this chain is too noisy. (To be fair, seeing as Dave and Buster's has lots of games and televisions, you'd expect the place to be loud.) Poor service was the next biggest complaint, at 23%, followed by problematic food preparation and lack of cleanliness.
Next: What the frick is this restaurant?
12. Fricker's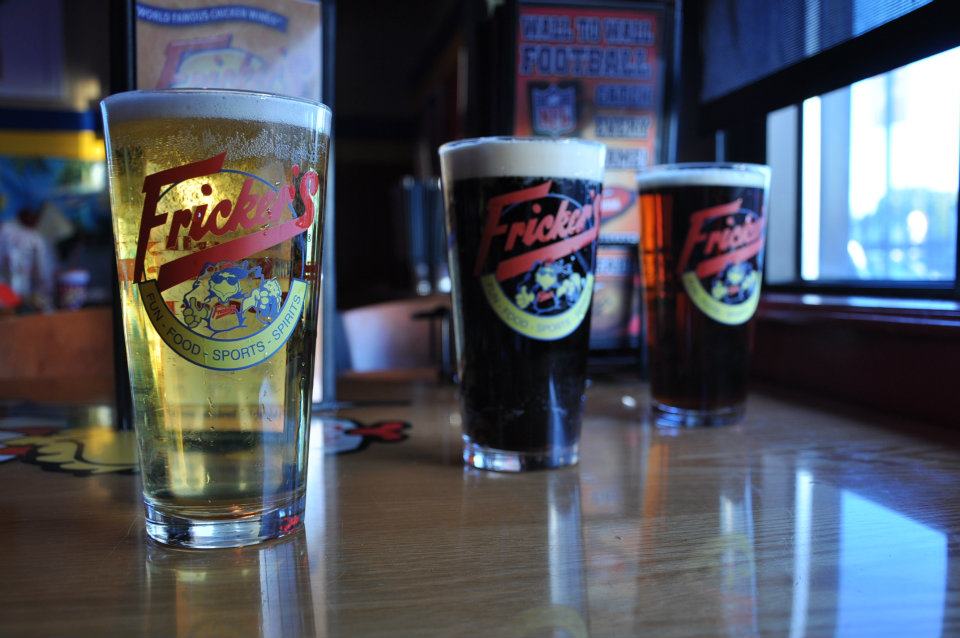 Fricker's, a sports bar specializing in wings and beer, took the top spot on the Consumers Report survey on least favorite restaurants. Obviously, that isn't somewhere any company in food service wants to be. Respondents cited the sports bar for being too noisy, dirty, and lacking in good service. Problematic food preparation was also a cause for concern.
Next: Lots of choices don't equal lots of good reviews.
13. Baskin-Robbins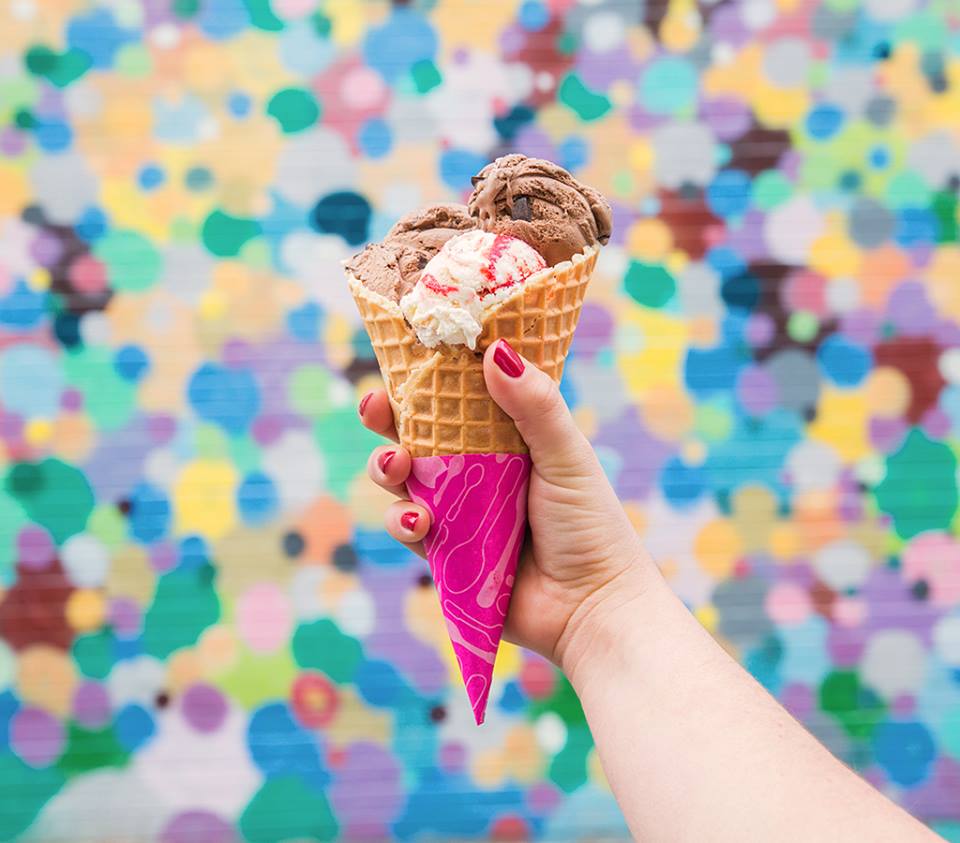 Choosing from 31 flavors doesn't seem to make customers happy, according to Temkin Experience Ratings. Baskin-Robbins saw declining sales in recent years, coupled with store closings. The silver lining to an otherwise dark cloud is the brand's international sales. The chain is in 45 countries worldwide, Entrepreneur says.
Next: The classic chain should chase better ratings.
14. McDonald's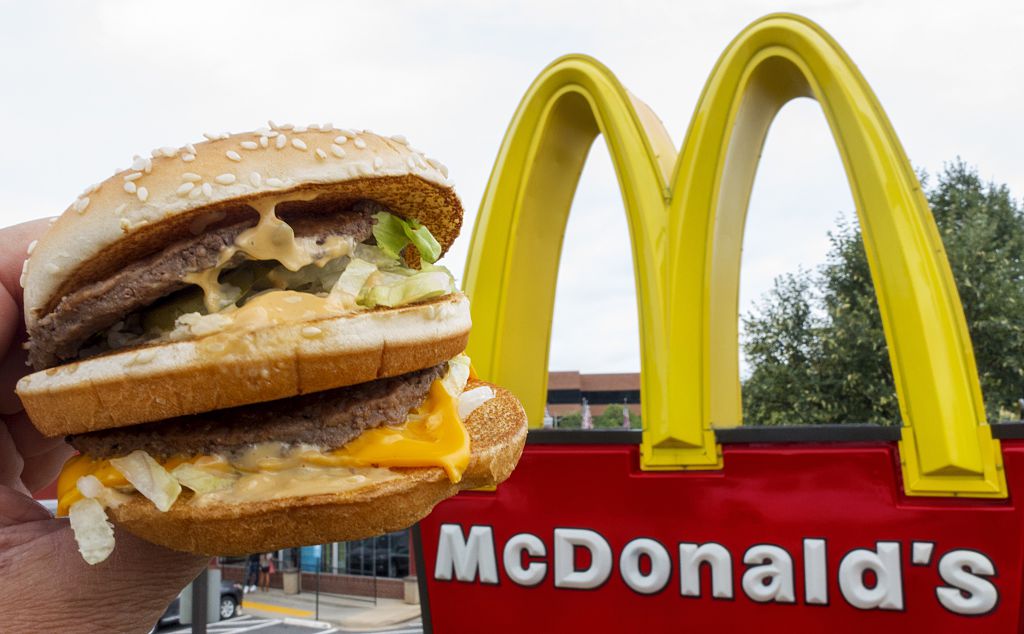 According to Temkin Experience Ratings, the Golden Arches fell short on customer satisfaction. Micky D's took last place with a score of 69 on the American Customer Satisfaction Index, while winners earned scores in the 80s. A McDonald's spokesperson told Business Insider about a plan to improve customer satisfaction involving changes to the menu and updating restaurants.
Next: This chain doesn't deliver on its name.
15. Taco Mac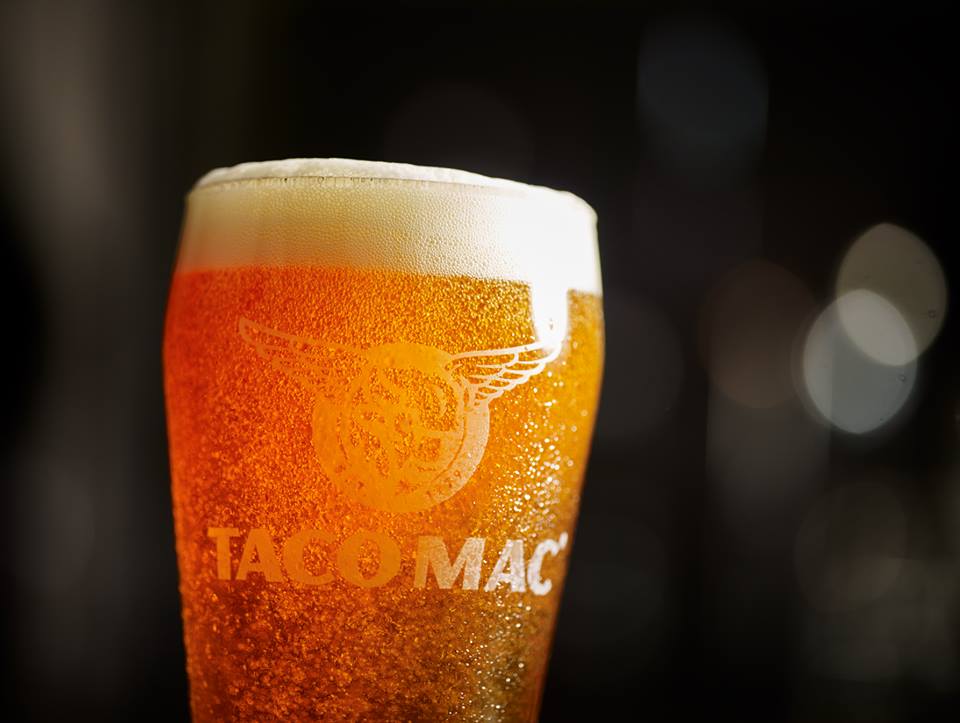 Coming in at 8% above average on noise level complaints, Taco Mac takes the No. 3 spot on the Consumer Reports survey. The company's been around since 1979, serving beers, wings, and sports to customers in Georgia, North Carolina, and Tennessee. The name of the chain suggests it sells tacos. However, it only offers six types of tacos on the menu, according to the website.
Next: A chain faces off against its winged competitors.
16. Native Grill and Wings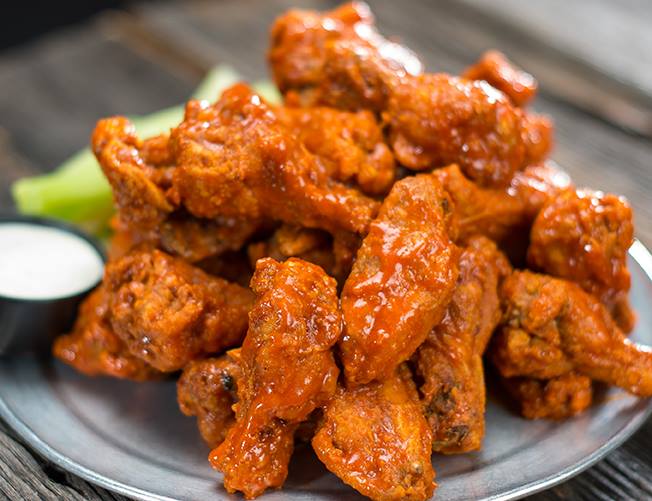 With locations in seven states across the country, Native Grill and Wings sells … wings. A family from New York started the business in 1979 bringing chicken wings to Arizona, according to the restaurant's website. Again, people surveyed for Consumer Reports complained about the noise level and service. One Yelp reviewer said, "My husband said it best 'This is the McDonald's of wings.'" She added, "It gets the job done but not well."
Next: This restaurant needs to "huddle" up and get a new game plan.
17. Huddle House
It's okay little pupper, you'll be back soon. ??
Share your photos using #HuddleHouse for a chance to get featured! pic.twitter.com/OYgA1RoXrP

— HuddleHouse (@HuddleHouse) October 8, 2017
What the heck is a Huddle House? Well, it's a 24-hour diner-esque chain with more than 360 locations in 23 states. And it ranks alarmingly bad in both service (20% of people surveyed said so) and a dirty environment (23%), according to Consumer Reports. With many locations going out of business, many franchisees are adopting a new look in hopes of attracting more customers.
Next: This restaurant should retrain its employees.
18. Quaker Steak and Lube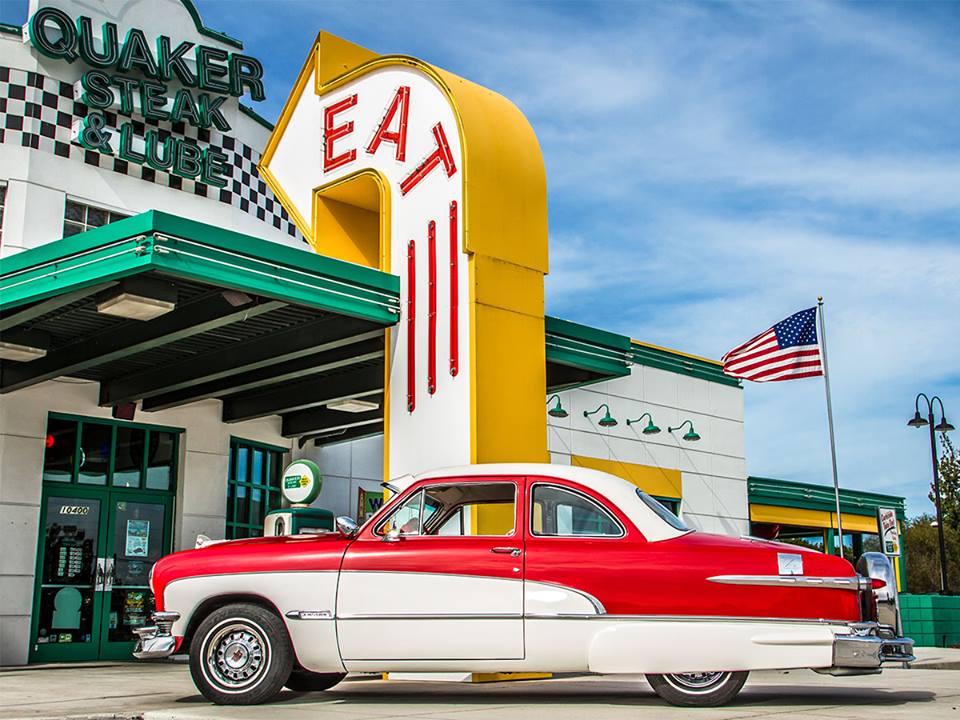 Let's not get started on this restaurant's name. Most customers complain about this chain's noise and poor service, according to the Consumer Reports survey. For every 100 people, 25 said the establishment was too noisy and every 22 out of 100 respondents complained of poor service. Many Yelp reviewers also complain of waiting a long time for food, contributing to the brand's reputation for poor service.
Check out The Cheat Sheet on Facebook!