These Are the Most Memorable Moments Featuring the British Royal Family at the Royal Ascot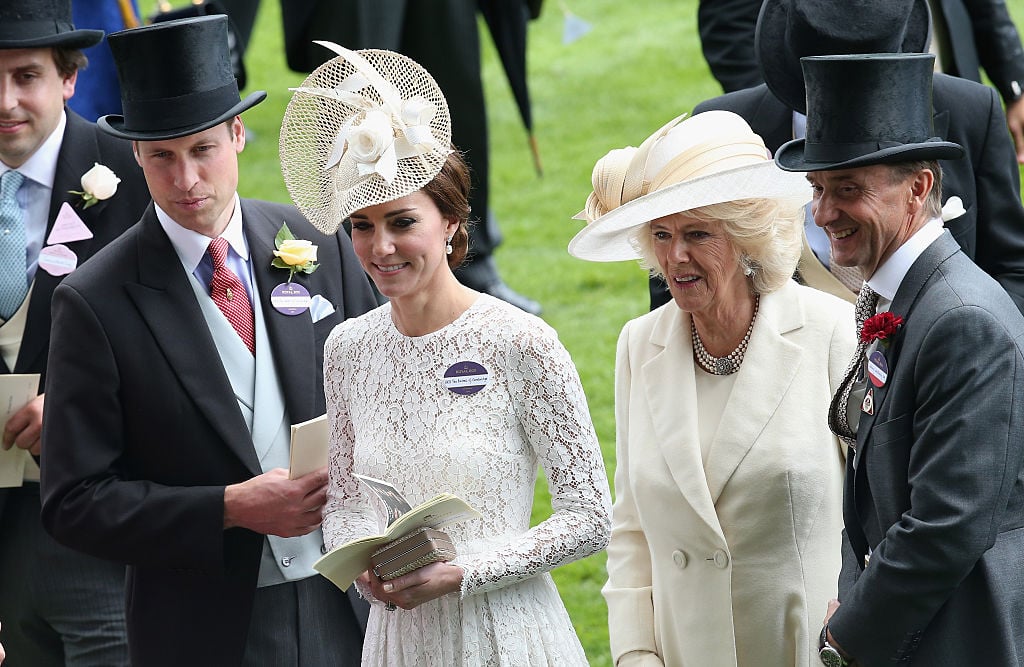 The Royal Ascot is a fun excuse for British royals to dress up, mingle, and enjoy some horse racing. This year was Meghan Markle's first Ascot and it didn't disappoint. Read on for a look at some of the most memorable Ascot moments through the years, and how Markle's debut went.
1. Princess Beatrice and Princess Eugenie's intense cheering
There are casual horse race fans and then there's Princess Beatrice and Princess Eugenie. During the 2013 Royal Ascot, the two princesses caught the public's eye because of their ecstatic cheering.
2. When Prince William and the queen shared a moment
Prince William and his grandmother have always been close. During the 2004 Royal Ascot, Prince William and his grandmother shared a special moment: he gave her a sweet kiss on the cheek and the crowd's hearts collectively melted.
3. When the queen was so proud of Prince Harry
In 2003, Prince Harry played in the polo game and did a smashing job. His grandmother was beaming, and obviously just so proud of her grandson. She even gave him a gift afterward to congratulate him on a job well done.
4. Princess Diana's bold style
Everyone knows that the Royal Ascot has an incredibly strict dress code. In the '90s, Earth tones, grey, and black were all commonly worn to the big day. In 1990, however, Princess Diana along with Sarah Duchess of York showed up wearing incredibly bold outfits: bright red and purple along with some big, loud hats.
5. Lady Diana's first Ascot
1981 was Lady Diana's first Royal Ascot. She looked beautiful and happy and was probably feeling how Meghan Markle felt at this year's Ascot (her first).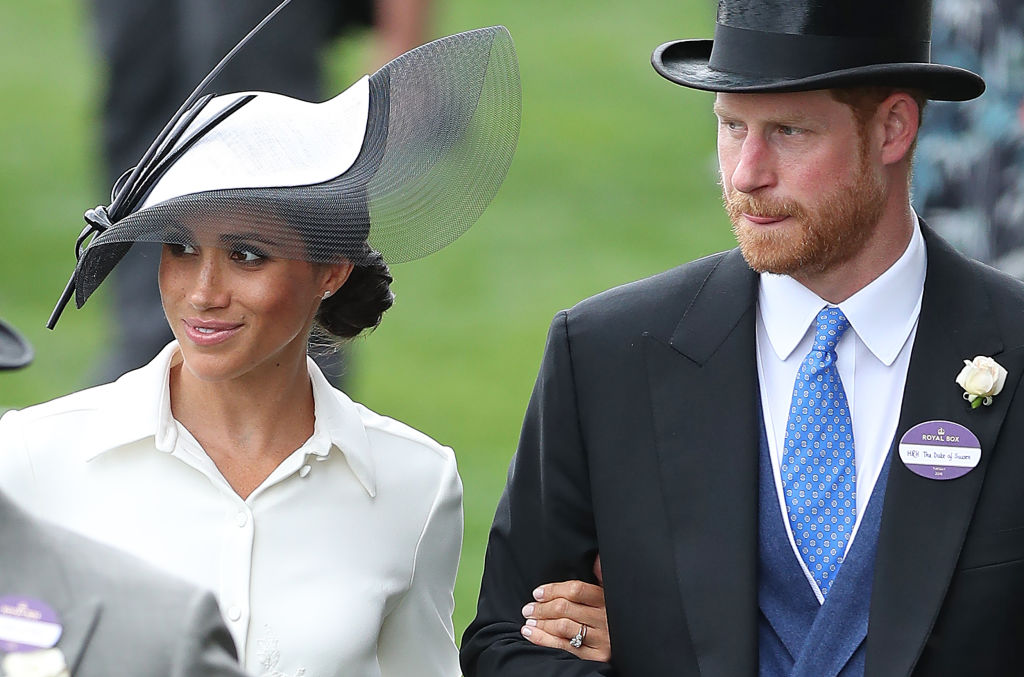 Meghan's first Royal Ascot
1. Her outfit
Markle has excellent taste and always stuns at royal events. To her first Royal Ascot, she wore a white Givenchy dress and a Philip Treacy hat. She looked incredibly classy.
"This time she opted for a flowing, midi-length shirt dress with subtle floral embroidery, a black and gold belt that was cinched in at the waist, and black court heels – a look that's quickly becoming Meghan's signature," reports Mama mia.
2. She didn't wear her name tag 
It's typically protocol for Ascot guests to wear a name tag (mostly for security measures), but Markle chose to hold hers in her hand instead.
"Perhaps the Duchess didn't want to damage the fabric of her dress, choosing to hold her name pin in her hands instead. (We'd also argue that there's a point when having one of the most recognisable faces in the entire world makes wearing a name tag redundant,)" says Mama mia.
3. The ride in
Markle, along with Prince Harry, shared a carriage with Prince Edward (Harry's Uncle) and his wife Sophie, Countess of Wessex. It was a good opportunity for the two couples to get better acquainted.
"The Duchess waved and smiled to fans like a pro, while hundreds clamoured to get a photo," reports Mama Mia.
4. Markle's time with the queen
After their one-on-one outing last week, Markle also snagged some one-on-one time with the queen at the Ascot. The two smiled, chatted, and seemed to be totally enjoying each other's company. Prince Harry eventually joined in on the conversation.
"Dressed in a canary yellow coat, Queen Elizabeth looked absolutely besotted while speaking to her granddaughter-in-law and we don't think we've ever seen her grin quite as big," says Mama mia.