These Are the Must-Have Items You Need Before Bringing Home a New Dog
Bringing home a new dog is terribly exciting. You've picked out the perfect pooch, you've chosen an adorable name, and you're already mentally adjusting your schedule around prime walk times and bathroom breaks — what else is there? The answer: More than first-time dog owners typically think.
Read on to learn about the 15 things you absolutely need before bringing your new friend home.
1. Collar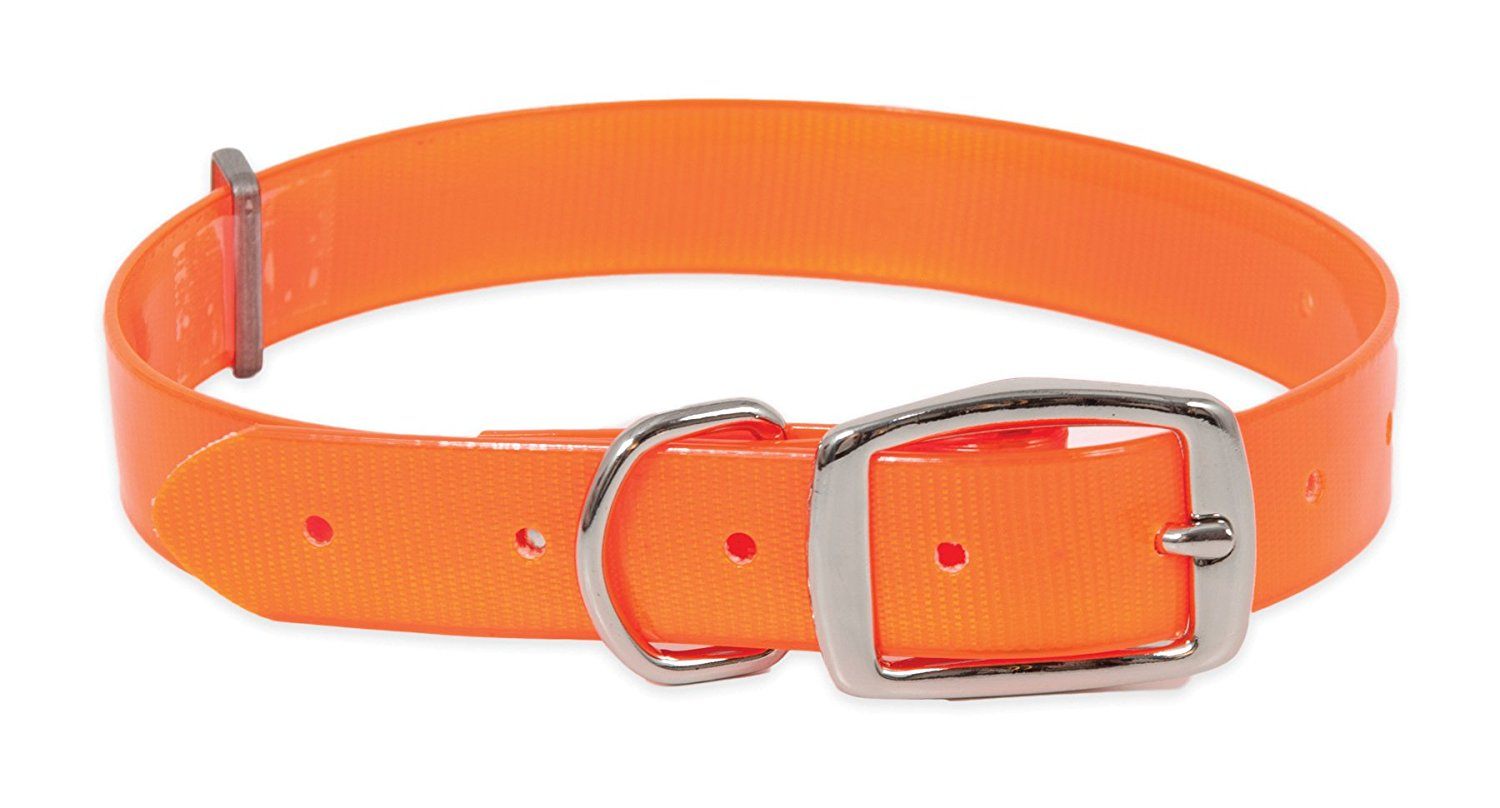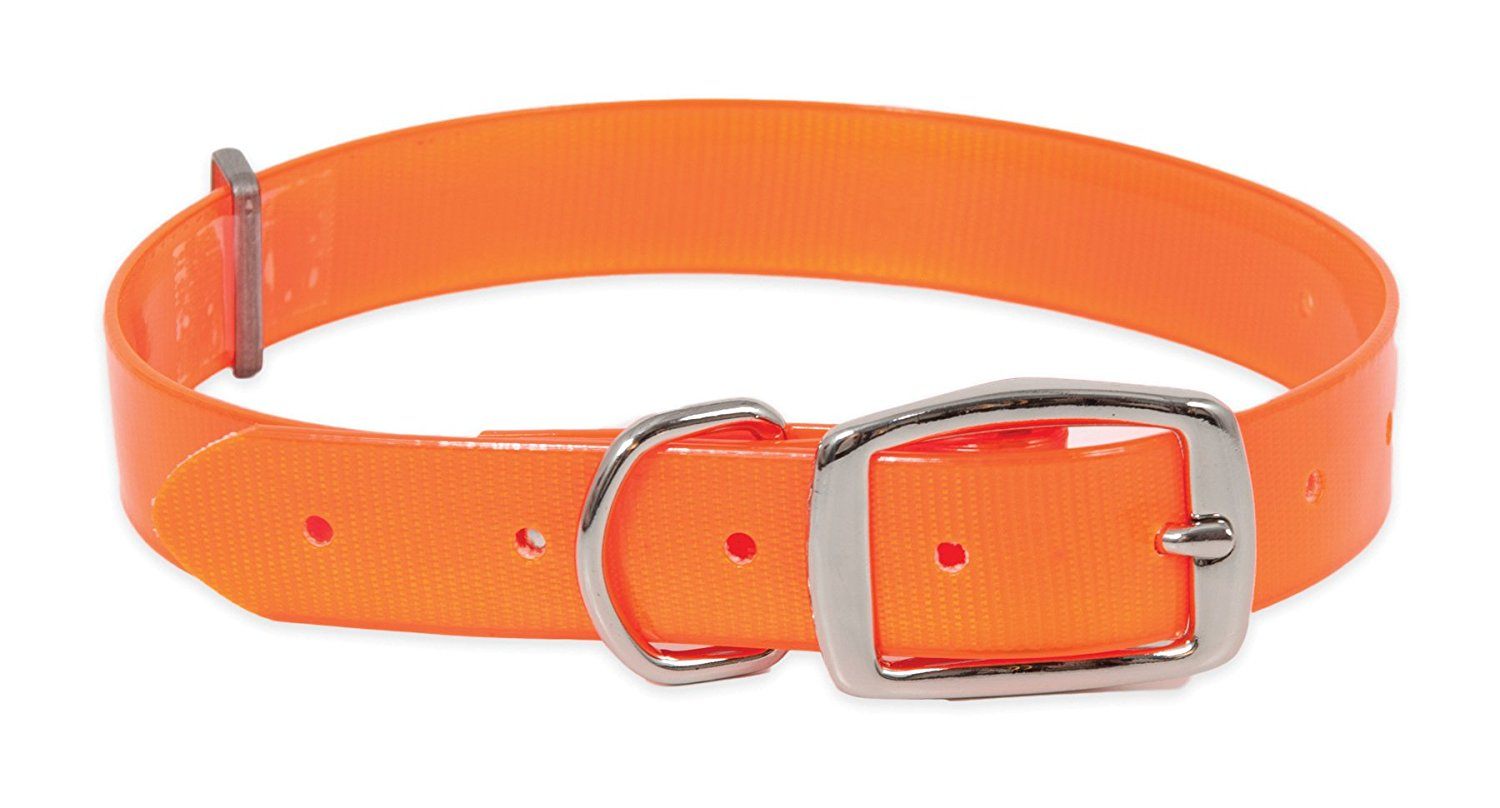 We recommend: Aspen Pet Products Flat Dog Collar ($12.36)
Before you bring your new dog home, one of the first to-do items you should check off your list is to buy a good collar. The American Kennel Club suggests that most standard flat collars (the kind you'd find in any pet store) will do the trick. Greyhounds and Whippets are the exceptions; they can sometimes slip out of their collars because their necks are bigger than their heads. For those breeds, a Martingale collar is better suited.
2. ID tags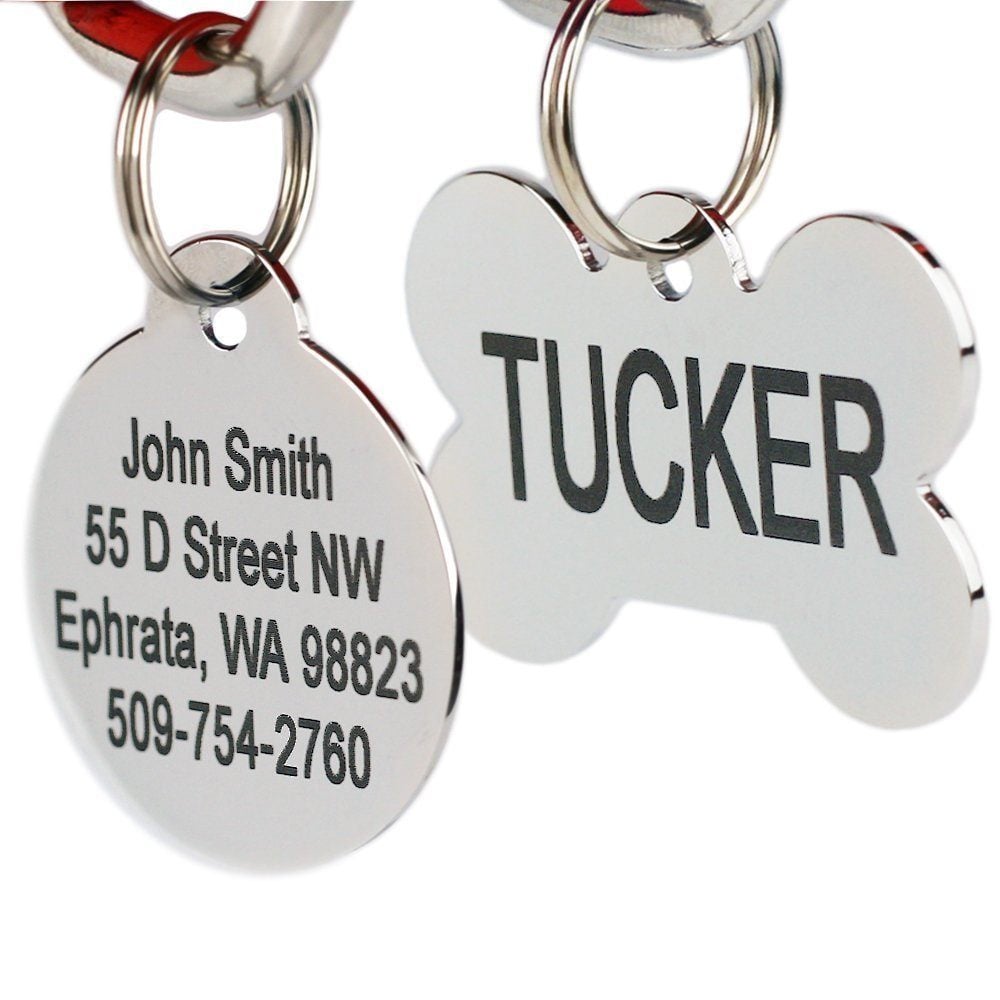 We recommend: Stainless Steel ID Tags ($7.95)
To go with your pup's new collar, you're also going to need an ID tag. Not only is it a good practice in case of emergency, but many day cares won't take your new friend without being properly tagged. The stainless steel option is great for durability and has a nice, classic look to it.
3. Leash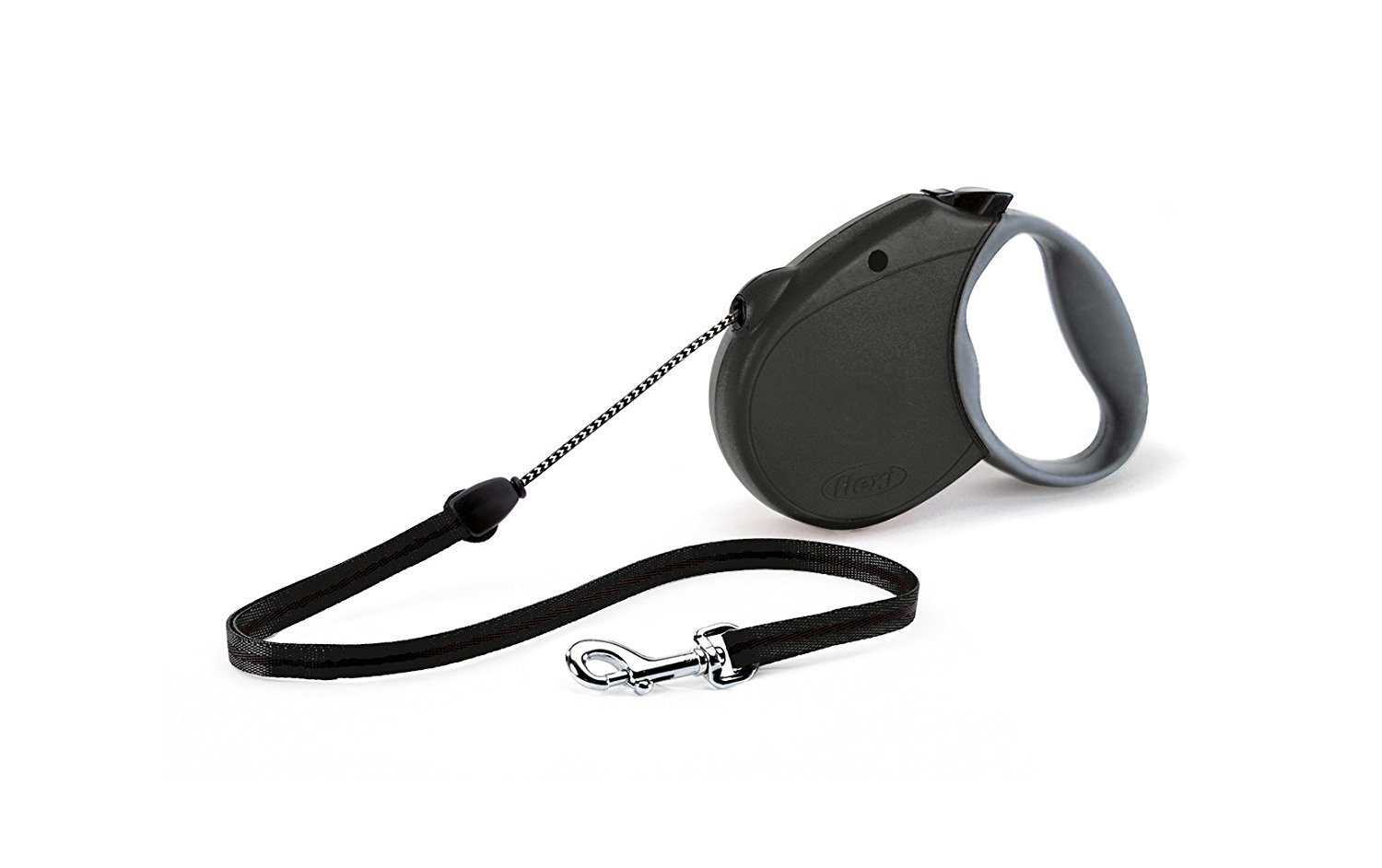 We recommend: Flexi Freedom Soft Grip Retractable Cord Dog Leash ($18.57)
Next on your doggie to-do list is getting a good leash. The American Kennel Club says that the leash-type you use can be mostly up to your personal preference and budget. However, you should also consider the size of your dog when selecting their leash. If you're getting a bigger dog, you'll probably want to get a thicker leash that can handle a little more pull. A smaller dog won't need something so heavy duty.
4. Dog bed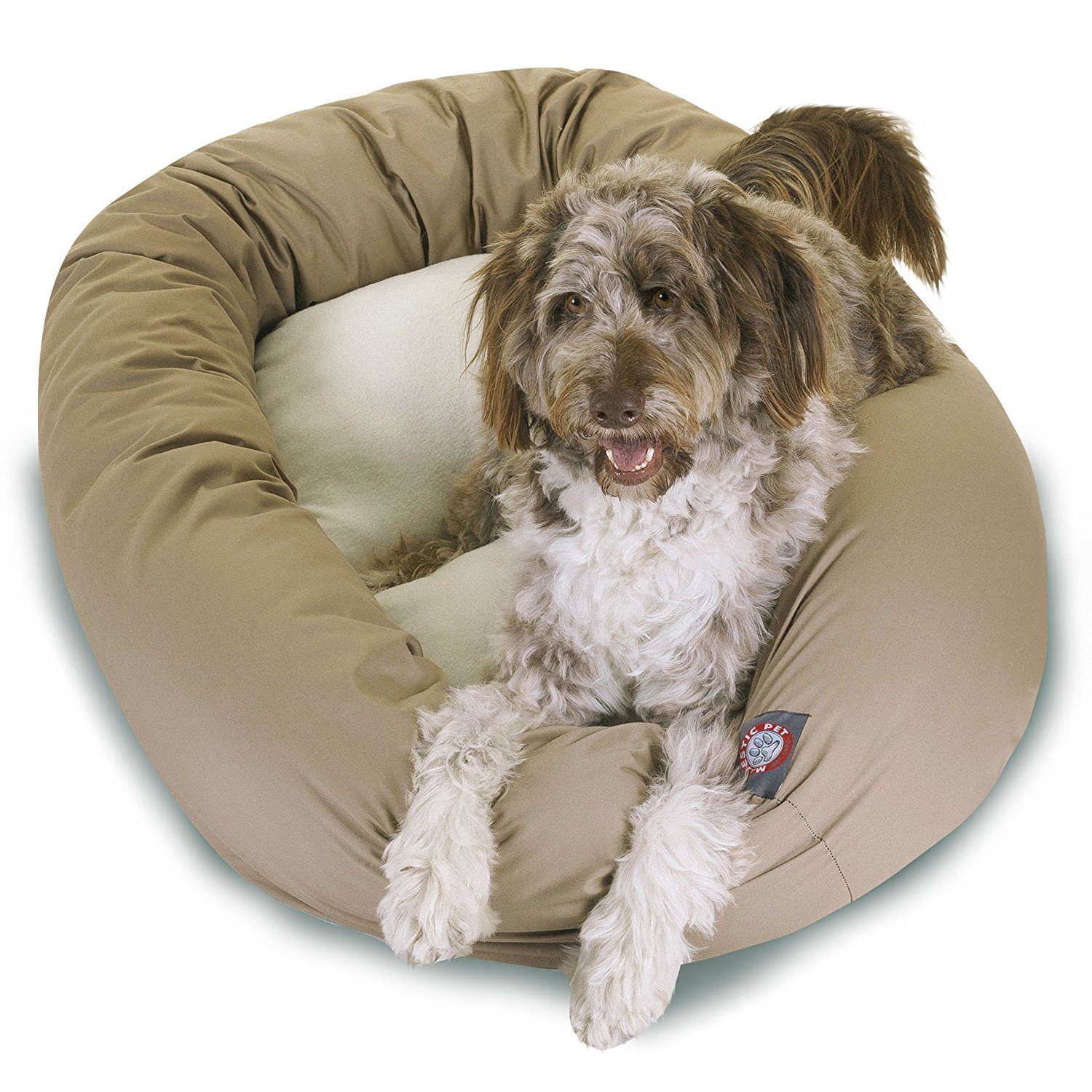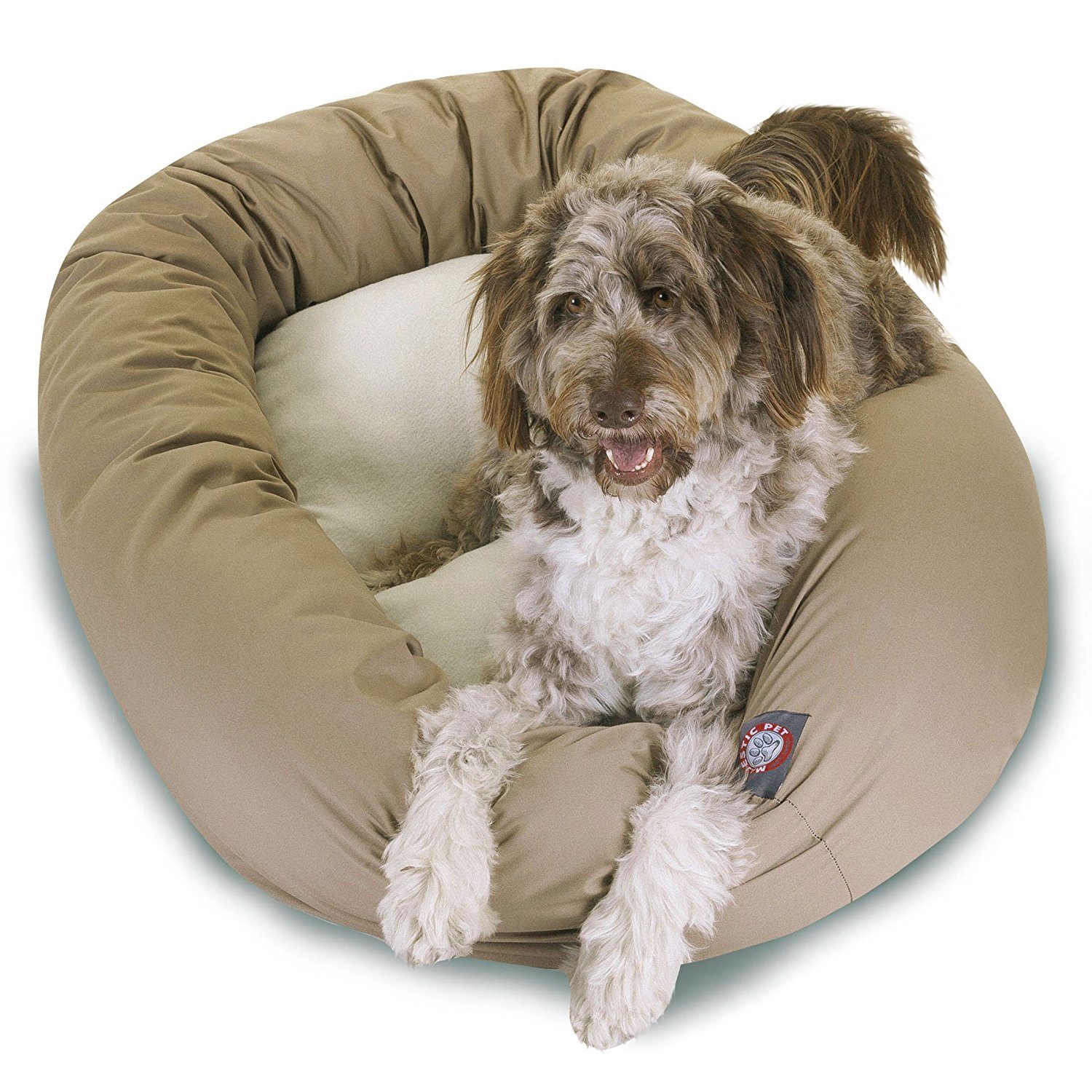 We recommend: Majestic Pet Products Sherpa Bagel Dog Bed ($75.74)
You're also going to need a place for your new friend to rest his or her little head, so finding a good dog bed is definitely something you need to do before bringing your new dog home. These are the main things to look for in a dog bed: Washability, non-slip bottom, comfort, and appropriate size. Other than that, pick something that you'll enjoy seeing in your home.
5. Bowls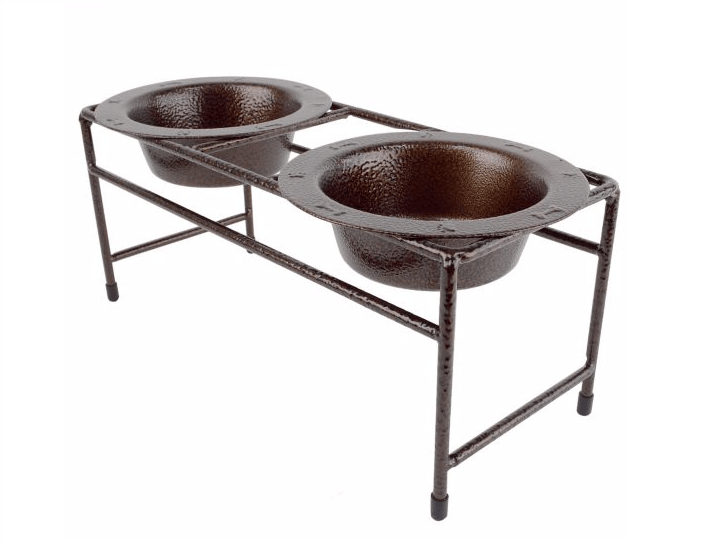 We recommend: Platinum Pets Double Diner Dog Stand with Bowls, ($19.99)
There isn't one bowl that's right for every dog. You may bring home a standard bowl for your new pal only to find that you have a serious overeater who would do better with a slow-feeder bowl. On the other hand, if your dog isn't an overeater, you may find that a gravity feeder is what works best for you. Typically, though, a simple, machine-washable, durable stainless steel bowl will do the trick.
6. Toys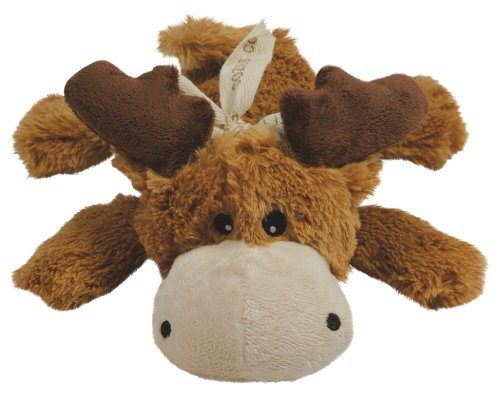 We recommend: KONG Cozies Dog Squeaky Toy ($9.13)
It's important to have a variety of toys for your new dog to play with; one or two won't suffice. According to Canine Journal, playing with toys is important for exercise, intellectual stimulation, bonding, and dental health. Our advice? Purchase a big haul of toys before bringing your new pup home. That way, you won't have to keep returning to the store to buy more on a weekly basis (you'd be surprised how often a puppy can go through toys, and it's important to consistently be rotating in new ones).
7. Brush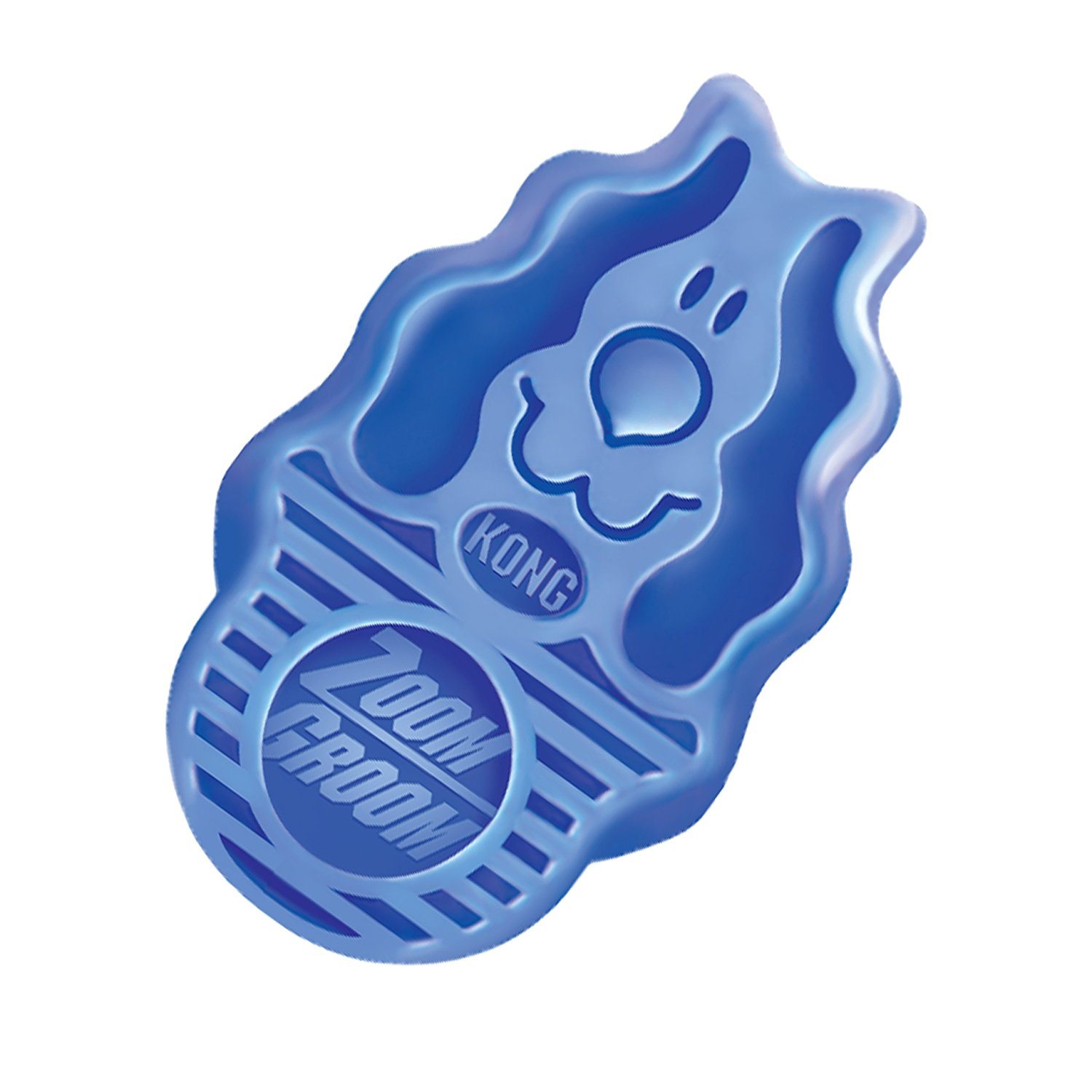 We recommend: KONG ZoomGroom Dog Grooming Brush ($5.99)
Brushing your dog is important for your dog's health. It helps to keep their skin and coat healthy and clean, and it reduces the shedding in your home, says Top Dog Tips. Brushing your dog can also be a nice bonding experience for the two of you, as it's typically a relaxing and enjoyable experience for your pet.
8. Harness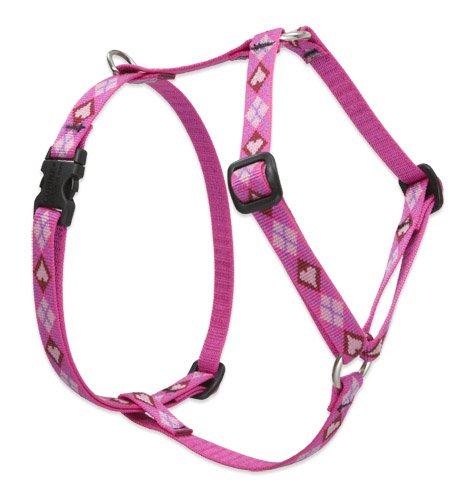 We recommend: Lupine ½ Inch Puppy Love Roman Dog Harness ($20.80)
Even if you don't anticipate needing a harness for walking, having one on hand is necessary in case your dog ever comes down with a cold or throat problem. If your new pup is experiencing any discomfort in his or her chest, using a harness will eliminate stress on the windpipe if they pull on their leash, according to Bark Post.
9. Poop bags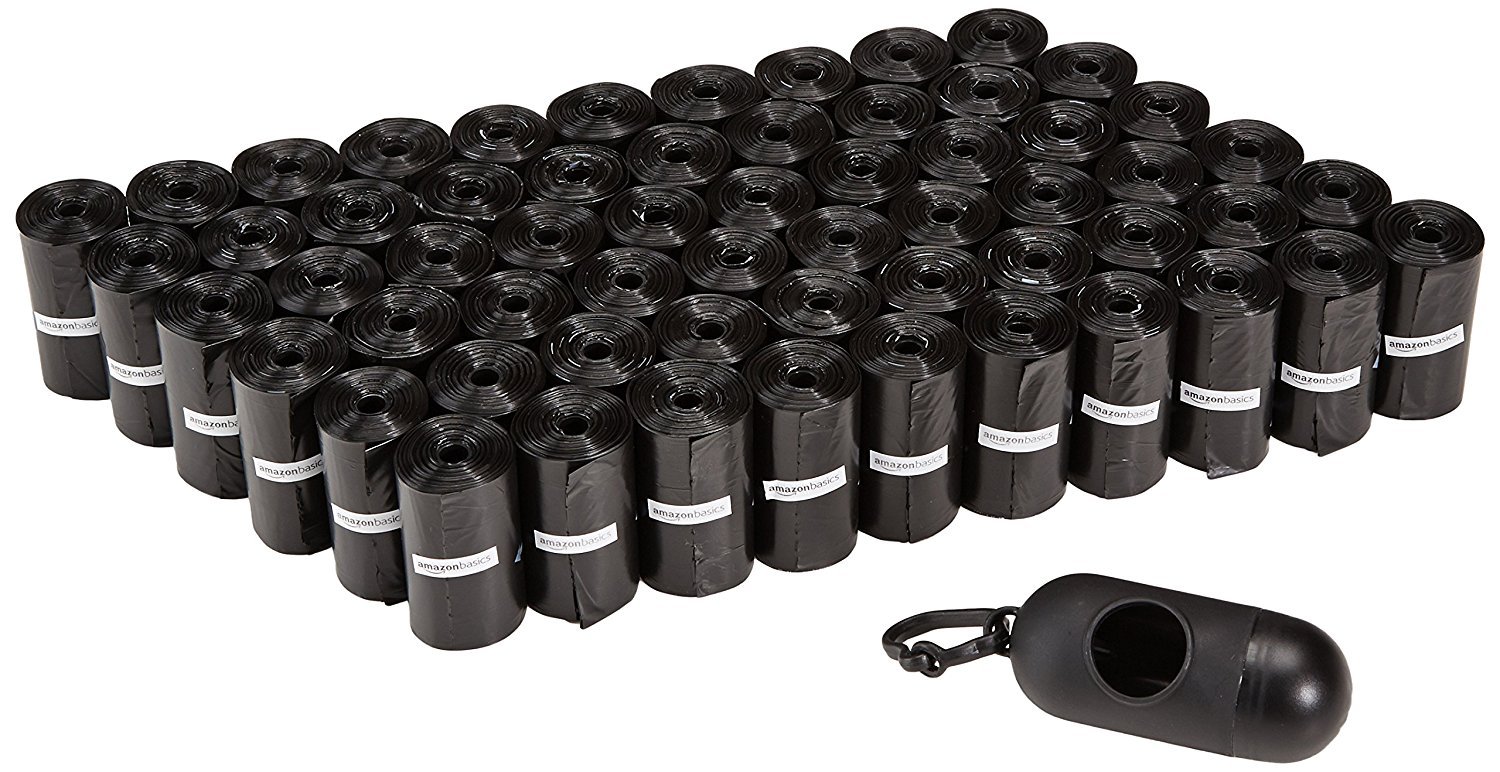 We recommend: Dog Waste Bags with Dispenser and Leash Clip ($8.99-14.75)
Before you bring your new guy or girl home, it's important to already have poop bags on deck. You need them every day, for every walk, so it's good to stock up on a brand you like early on. The best types of bags are easy to use and pull apart, conceal the sight and smell of your dog's poop, and are a reasonable price.
10. Dog shampoo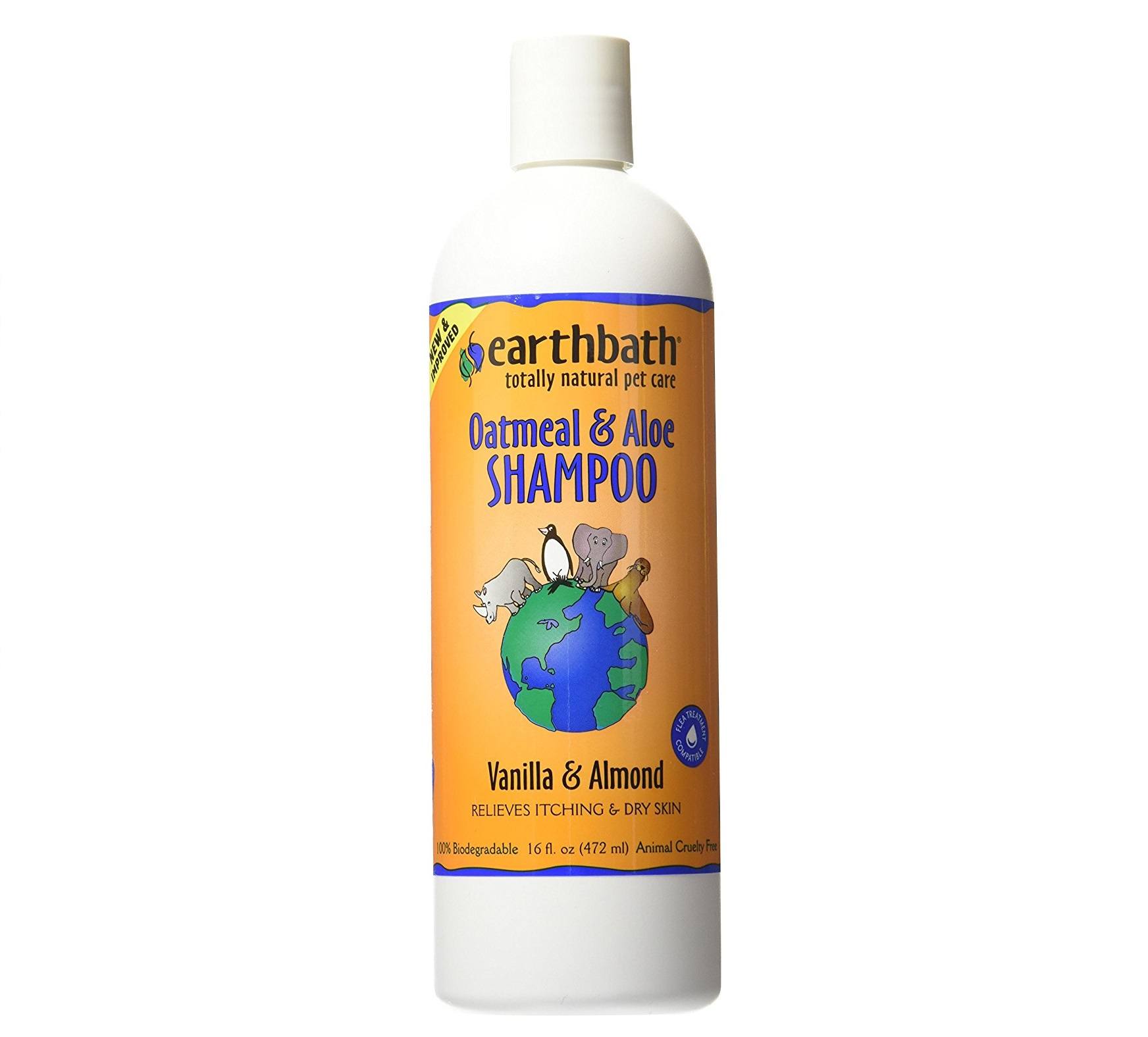 We recommend: Earthbath All Natural Pet Shampoo ($10.49)
Never, ever use your own personal shampoo on your dog. Before you bring your new friend home, be sure to purchase some shampoo that's intended for dog use specifically. All natural products are always a safe bet, as they don't carry any of the harsh chemicals that can potentially irritate your dog's skin.
11. Fence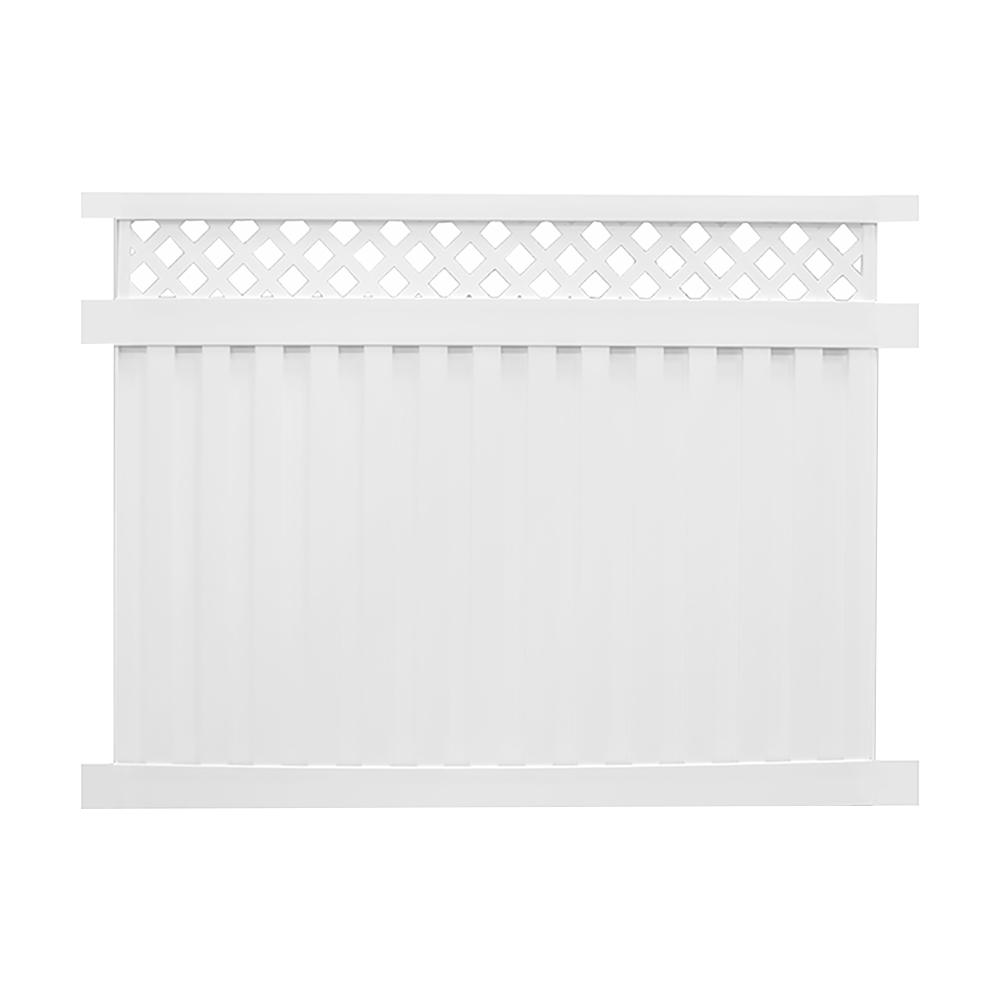 We recommend: White Vinyl Privacy Fence Panel Kit ($81.37)
It's also important to make sure your new dog has a safe place to exercise. If your yard doesn't currently have a fence around it, that's something you should do before bringing your new pet home. You don't have to buy a specialty dog fence by any means; you just need to create an enclosed space for your pup to run around and to get some exercise within the safety of your own property.
12. Crate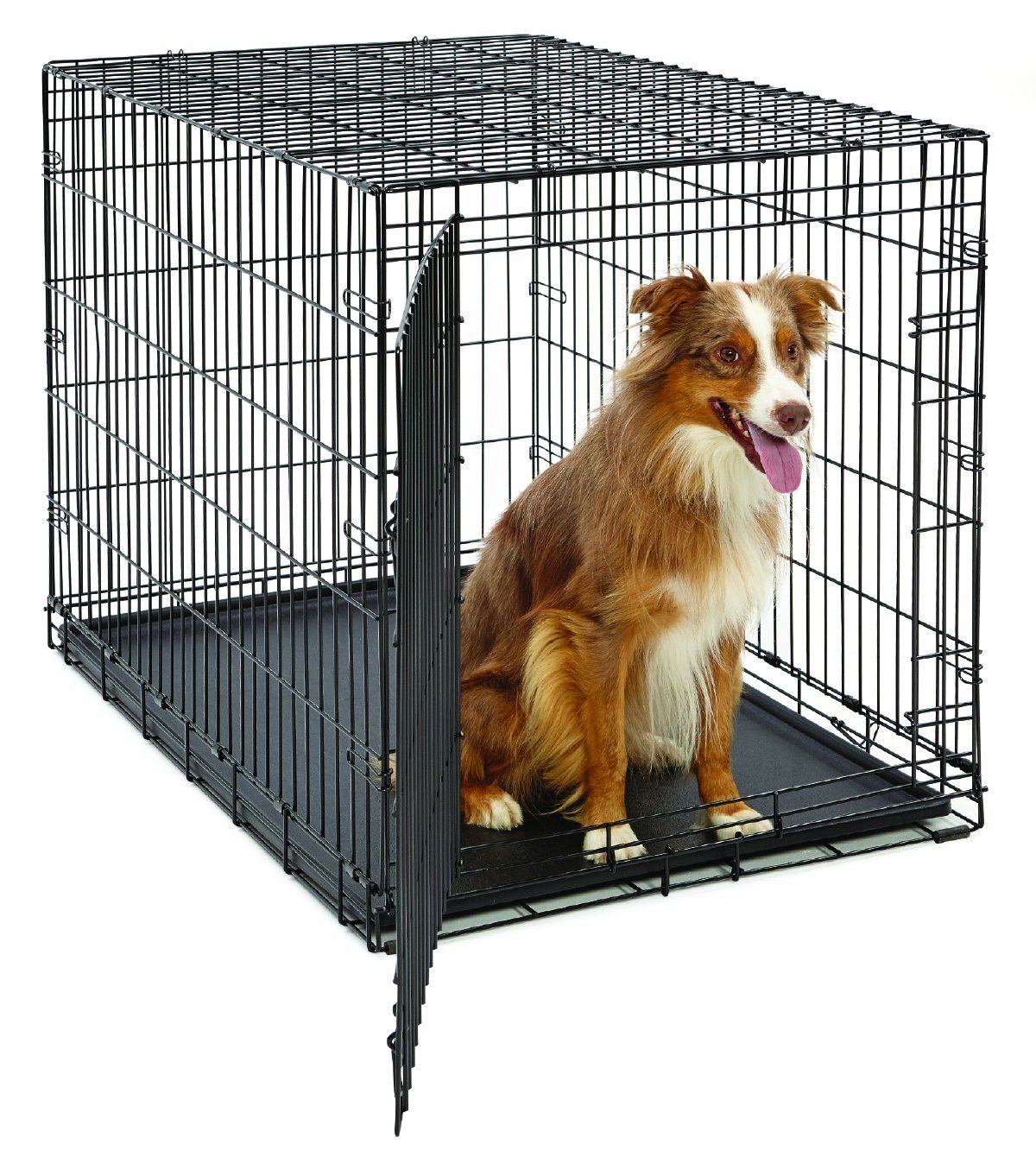 We recommend: MidWest Life Stages Heavy-Duty Folding Metal Dog Crate ($56.73)
At least to start, you're probably going to need to get a crate for your new dog. Occasionally, it isn't necessary, but crates often give new dogs a sense of safety and security. They can also be very helpful for house training a new rescue dog or puppy.  
13. Dog toothpaste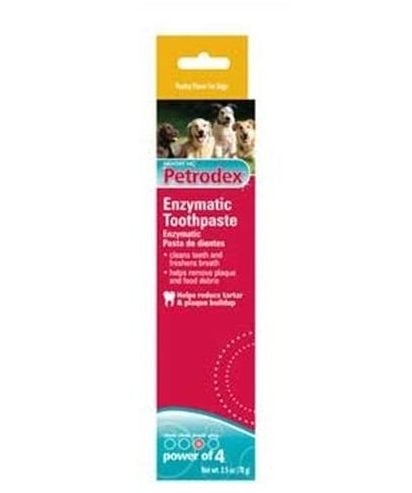 We recommend: Petrodex Enzymatic Toothpaste for Dogs ($6.16)
A lot of new pet owners don't realize how important it is to keep up their dog's dental hygiene, but it's just as important as your own tooth-brushing routine. It's better to start brushing a dog's teeth when he or she is still a puppy, but if you're adopting an older dog who isn't accustomed to getting his or her teeth brushed, don't worry. Eventually, and with patience, it will become routine. Enzymatic toothpastes are great for your dog because they target plaque and tartar, and they come in yummy flavors like beef and poultry, says The Nest.
14. Toothbrush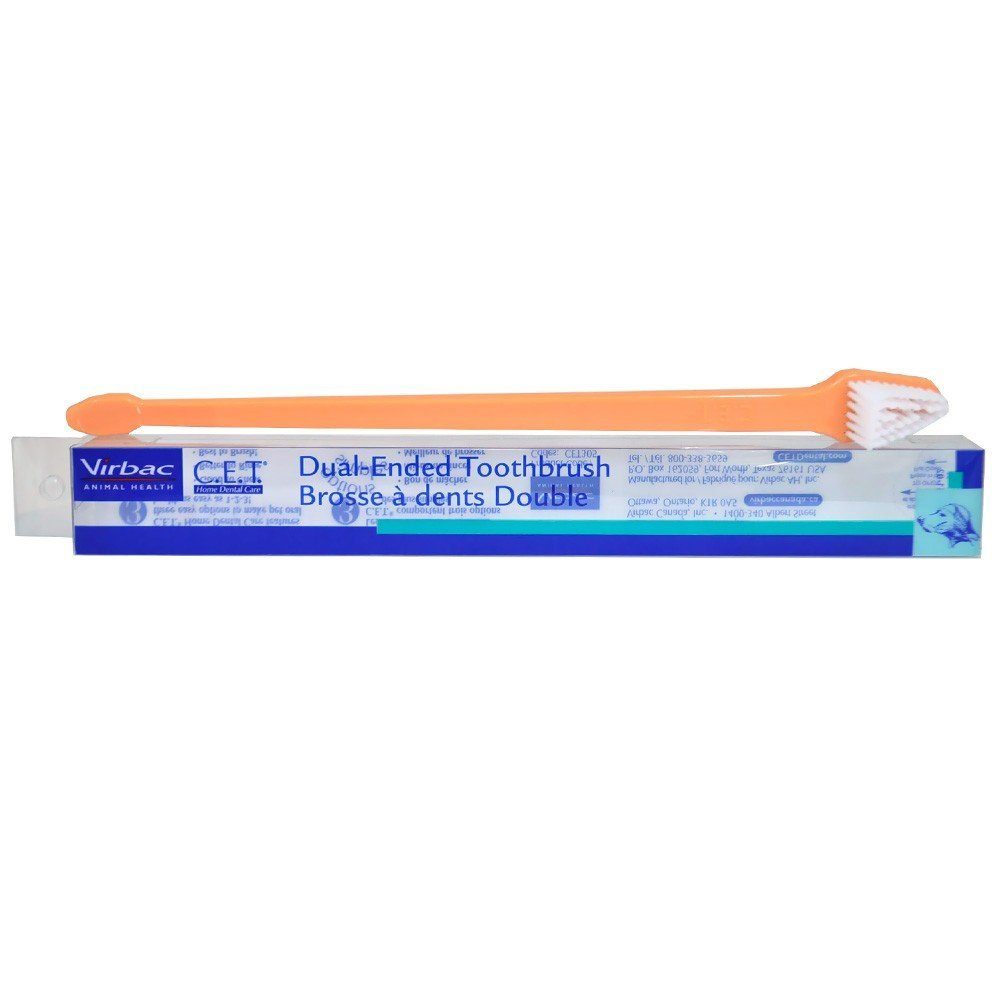 We recommend: CET Dual End Dog Toothbrush ($7.37)
Finding a good toothbrush is an important step in welcoming your new dog to a happy and healthy home. According to Pets WebMD, dogs need regular tooth-brushing for many of the same reasons we do: To prevent the buildup of plaque, tartar, and calculus, to check for and prevent gingivitis and gum disease, to look for trauma (like broken or fractured teeth), and to inspect for development or orthodontic problems. 
15. A vet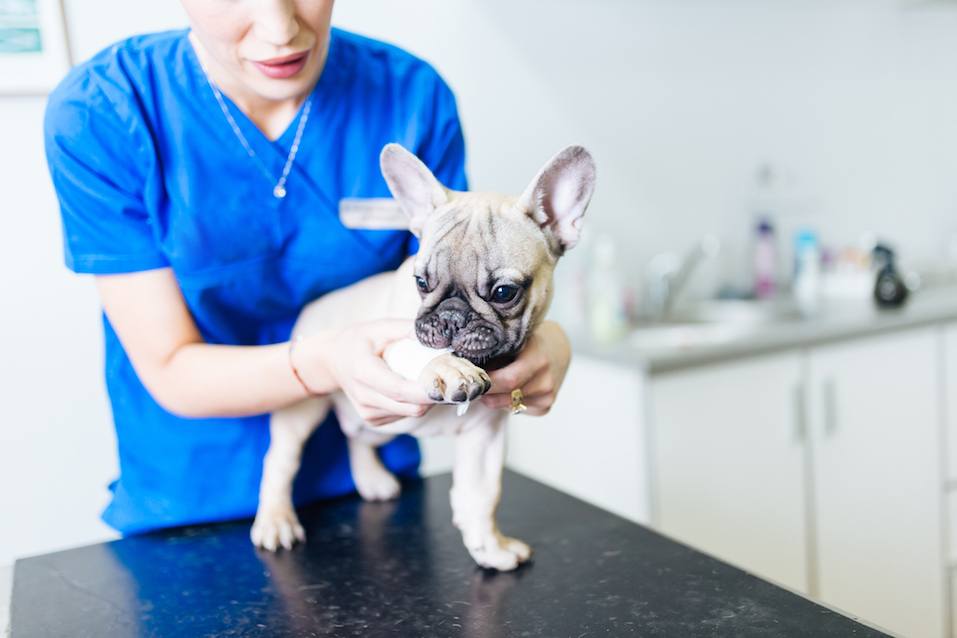 We recommend: Veterinarian Directory, Find a Vet Near You
Lastly, you should get your new pup checked out right away after bringing him or her home. It's always good to start off knowing the exact status of your pet's health and to be aware of any precautionary measures you need to take. It's also important to find a vet that takes emergency calls. So do you and your pet a favor and establish a good relationship with your vet starting on day one.