These Are the Only Holidays North Korea Celebrates
North Korea has been one of the world's most secretive societies for many years, largely because it is one of very few communist-rules countries left. In addition, its nuclear plans further isolate it from the rest of the world.
One of the last things you may associate with North Korea is a holiday, but the country actually has 17 state-approved holidays its people can celebrate. Take a look at some of them — and one American holiday Kim Jong un expressly forbids — and find out what North Korea's people do to celebrate.
1. New Year's Day: January 1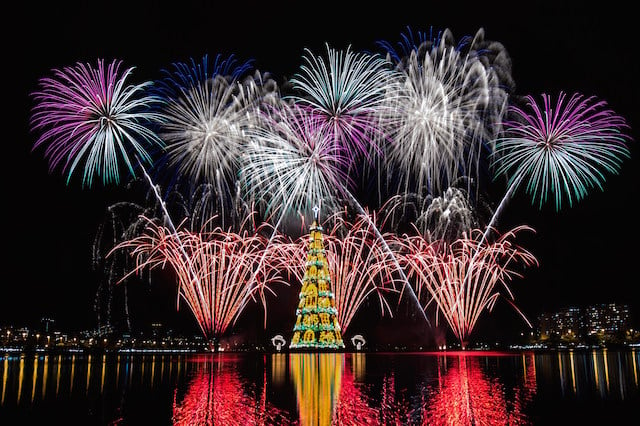 According to Explore North Korea, the country celebrates the opening of the Gregorian New Year on January 1. Although New Year's Eve is not a holiday in the Democratic People's Republic of Korea, its people celebrate New Year's day by feasting and playing board games. Typical dishes include sweet fermented rice juice, rice cake soup, glutinous rice crackers and dumpling soup. A fireworks display in Pyongyang is also a tradition the people enjoy each January 1.
Next: Celebrating literacy
2. Chosongul Day: January 15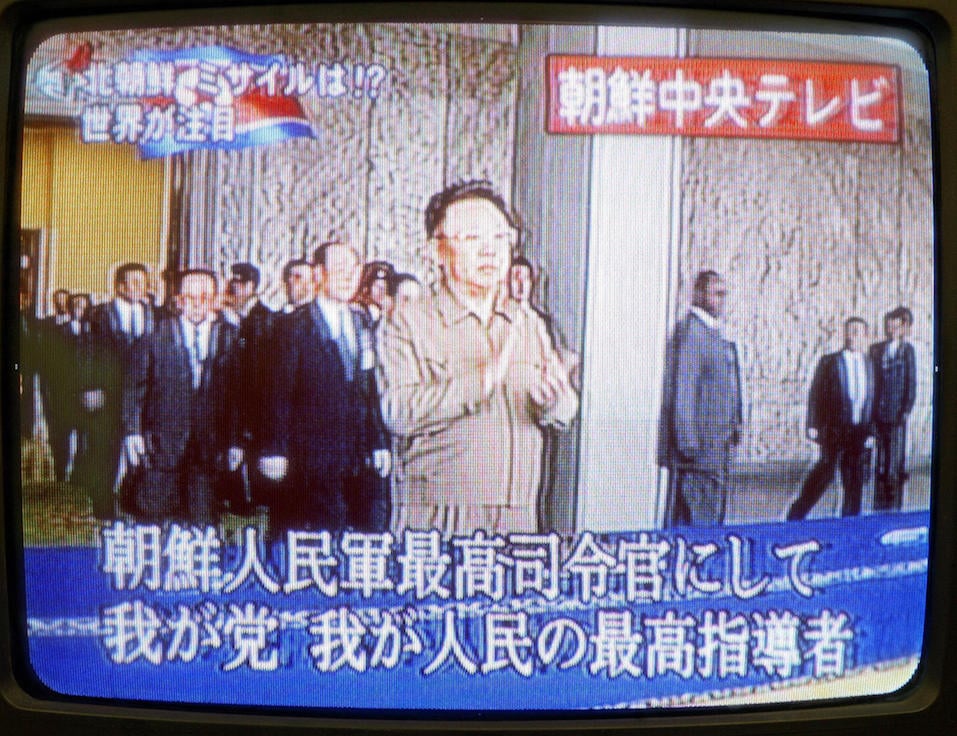 Chosongul is the native alphabet that ruler King Sejong the Great invented in 1443. Known as Hangul Day in South Korea, the holiday celebrates the alphabet's invention — which enabled all Koreans to become literate — and its proclamation in 1446. North Koreans are proud of their language, and they celebrate the holiday with a day off from work.
Next: Happy birthday
3. Birth Day of Kim Jong II: February 16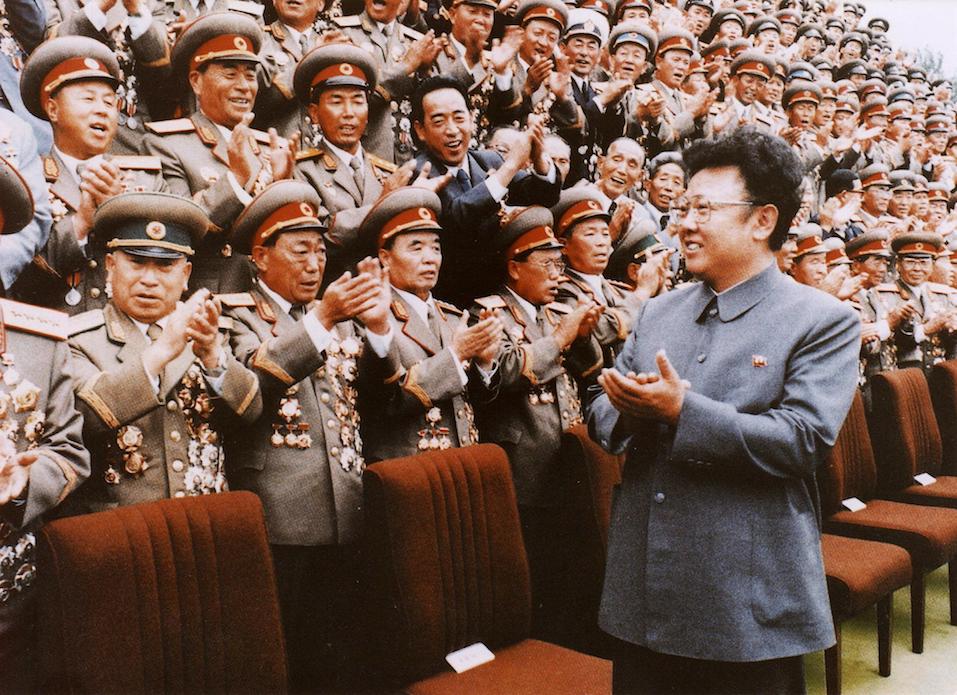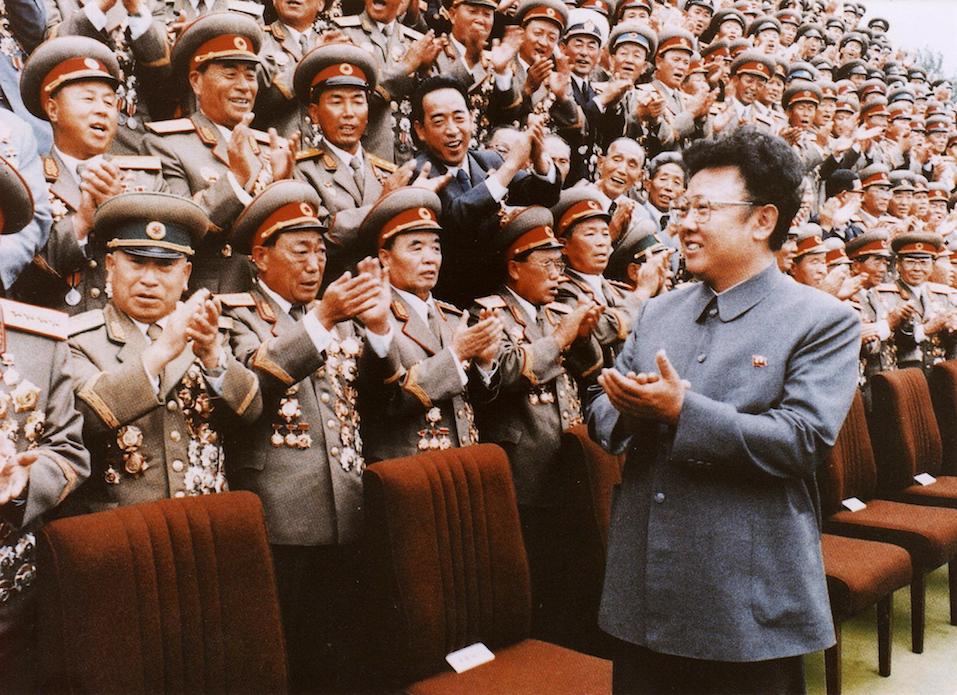 North Koreans must show respect to their leaders on all major holidays, according to Explore North Korea. To celebrate the country's deceased leader Kim Jong II's birthday, people in Pyongyang bow and leave flower bouquets before a giant bronze statue of him, then attend a fireworks show in the evening. North Koreans get this day off from work, and people across the country celebrate by spending time with their families and receiving gifts of food and drink from their employers.
Next: Here comes the sun.
4. Day of the Sun: April 15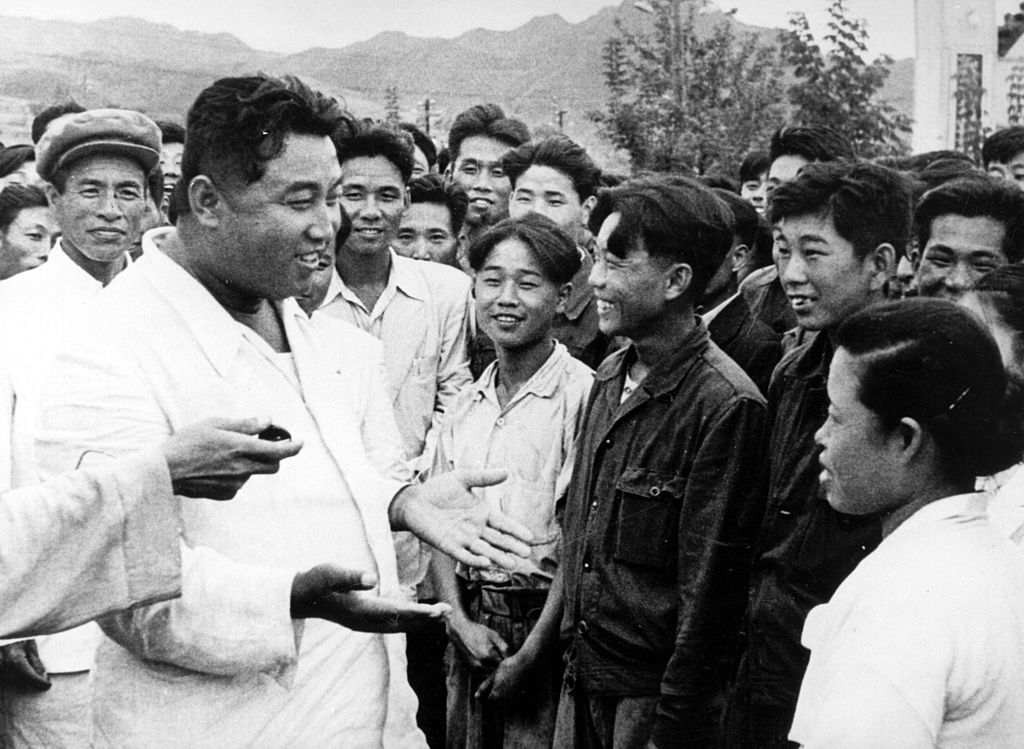 Each year on April 15, North Koreans celebrate the life of North Korea's founding father, Kim II Sung, according to the website iExplore. Those who live in the capital, Pyongyang, flock to the streets to see military parades and attend parties, and the rest of the country's people celebrate with smaller events of their own. The 2017 parade featured Kim Jong Un himself waving and clapping from a reviewing box, as well as a military arsenal display.
Next: Military observance
5. Foundation Day of The Korean People's Army: April 25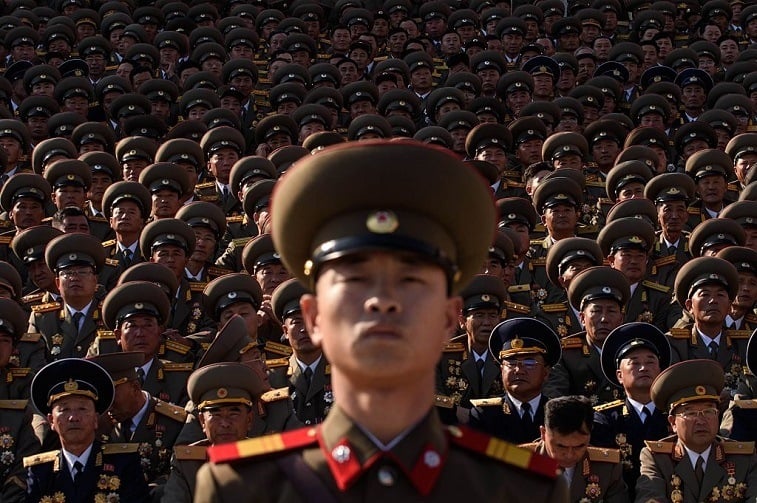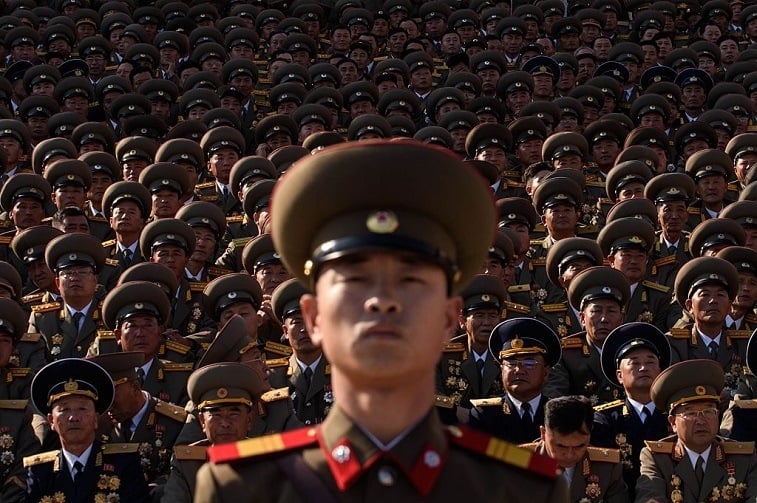 This holiday originally fell on February 8, but in 1971, Kim II Sung changed the date to April 25, according to the website The New American. The holiday celebrates the founding of the Korean People's Army (which Russia aided) on Feb. 8, 1948. The KPA consists of five branches: the Special Operation Force, Ground Force, Air Force, Navy and Strategic Rocket Forces.
In 2017, South Korea was on heightened alert regarding the holiday because it is a time when North Korea amasses a lot of military exercise equipment, reported The New American.
Next: Not your typical May Day
6. May Day Festival: May 1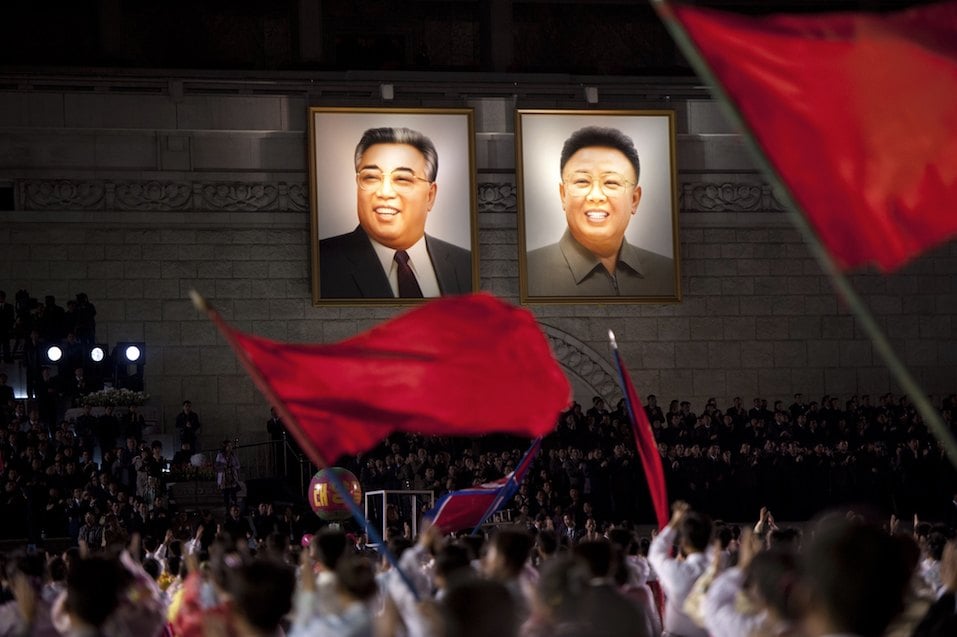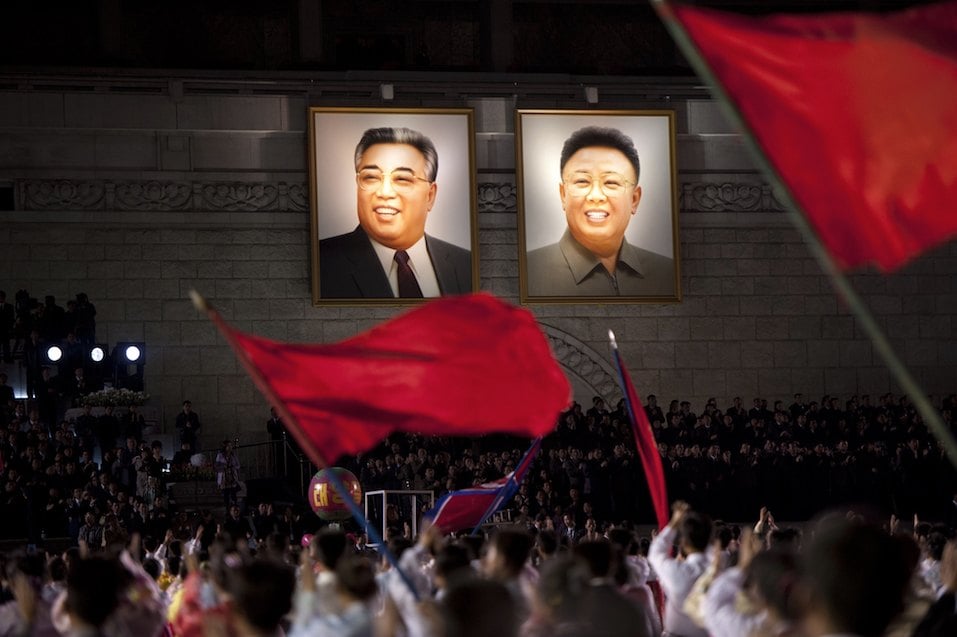 On May 1, North Korea celebrates International Worker's Day with a May Day festival. In Pyongyang, workers unite, carrying flags and flowers to Mandude Hill to honor statues of Kim II Sung and Kim Jong II. In addition, state employers organize picnic and sports matches for workers so they can celebrate the day.
Next: Waterworks
7. Dano: June 18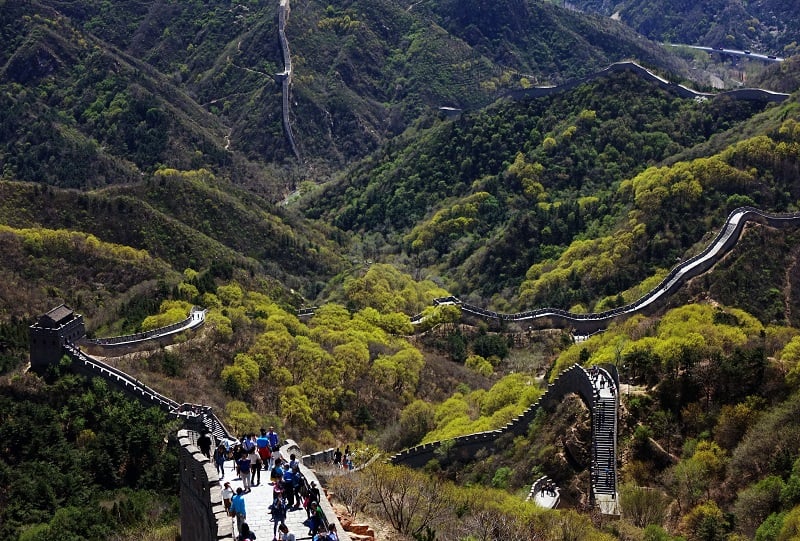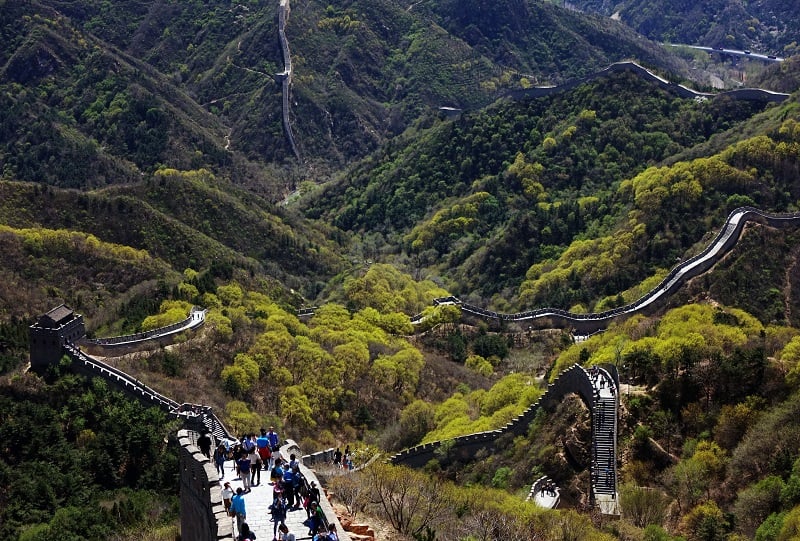 North Koreans love dragon boat races as much as the Chinese, according to Time, and Dano is their version of China's Dragon Boat Festival. One of the few festivals that visitors to North Korea may attend, it takes place on June 18. North Koreans race in traditional boats, which feature paddles and ornate dragon heads at their prows.
Next: Peace at last
8. Victorious Day: July 27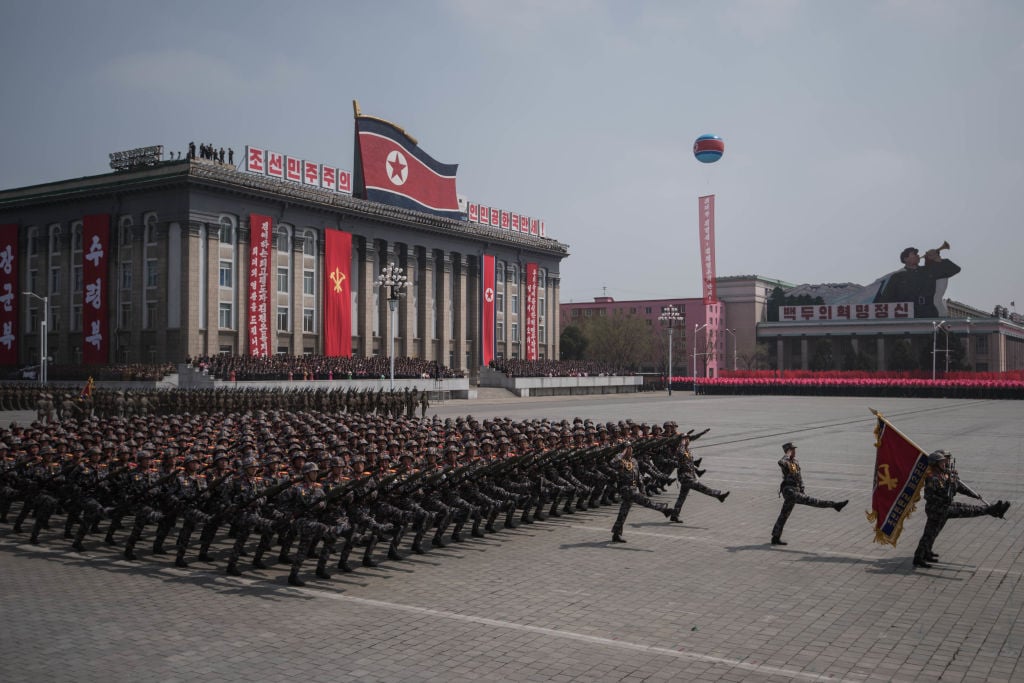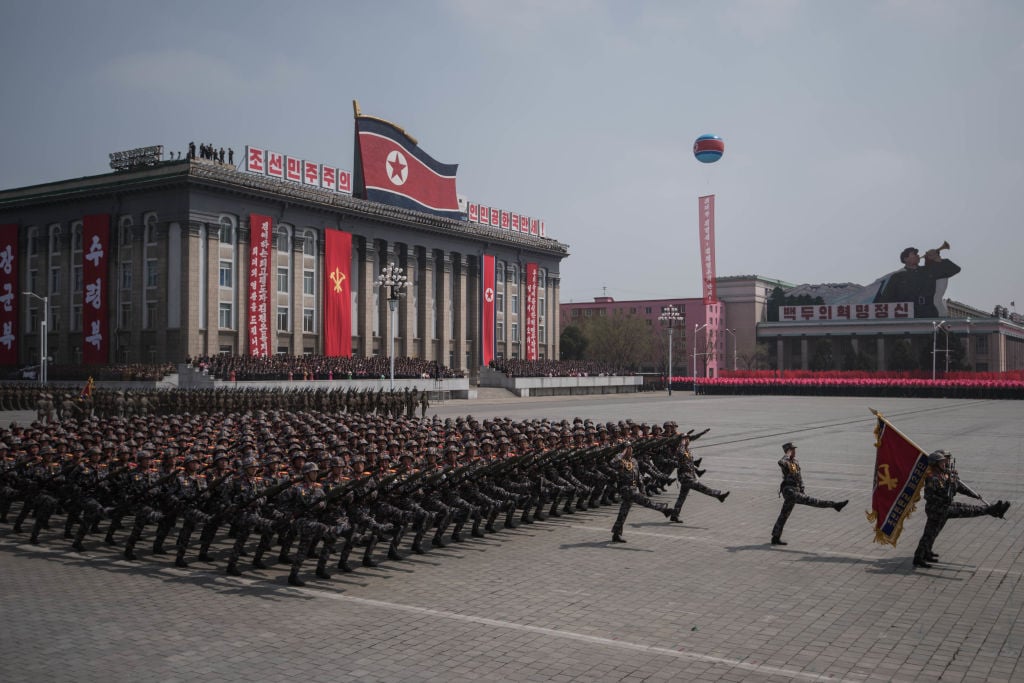 Korea signed The Korean War Armistice Agreement on July 27, 1953, and citizens honor the victory today. In 2013, the country celebrated the 60th anniversary of the armistice by putting its long-range missiles on display and holding its largest military parade ever, according to Explore North Korea. Today, North Koreans continue the tradition, turning out to see military parades, dance in the streets, walk with flags, and honor statues of Kim II Sung and Kim Jong II, of course.
Next: Korean liberation?
9. National Liberation Day: August 15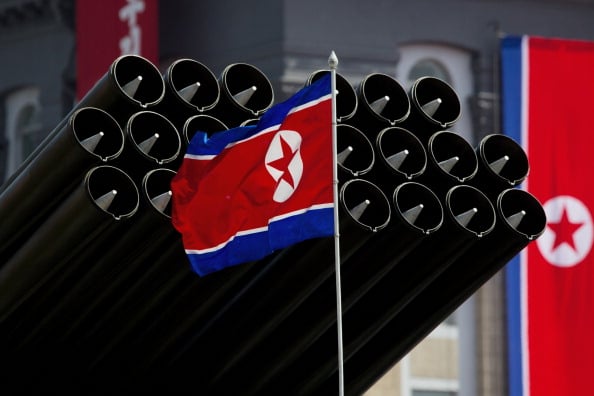 One of the few holidays both North and South Korea celebrate, National Liberation Day commemorates the U.S. and Soviet Union liberating Korea from Imperial Japanese colonial rule in 1945. It also commemorates the 1948 birth of the DPRK in North Korea.
In Pyongyang's main stadium, North Koreans can participate in a huge festival, which includes cultural performances, religious preaching, photo exhibitions, and seminars. Recently, North and South Korea have celebrated the holiday day together, even though the process divided them, according to rfi.
Next: A new holiday
10. Day of Songun: August 25
A new holiday, the Day of Songun became official in 2013. It marks Kim Jong II's inspection of the Seoul Ryu Kyong Su Guards 105th Armored Division of the Korean People's Army, according to Daily NK.
On this day, North Korea promotes Kim Jong II's efforts throughout its state media branches. Once again, Pyongyang is the center for celebration events, which include performances and leadership videos to watch and commemorative lectures to attend. Each member of the Chosun People's Army must attend a "loyalty determination meeting" on this day as well as visit historical sites.
Next: Separation celebration
11. Foundation of the DPRK: September 9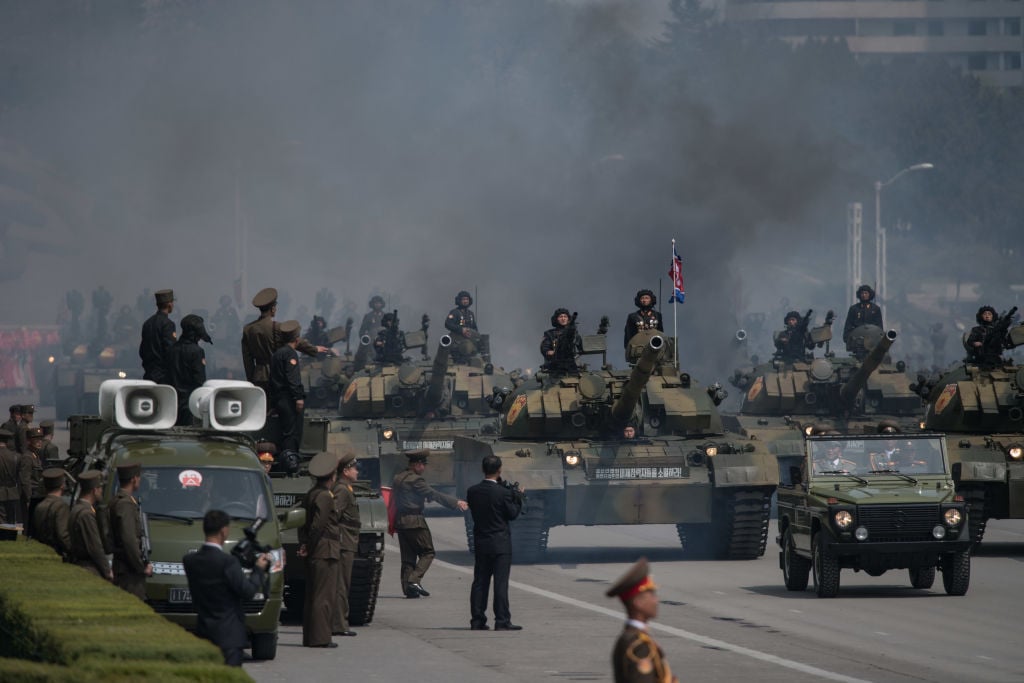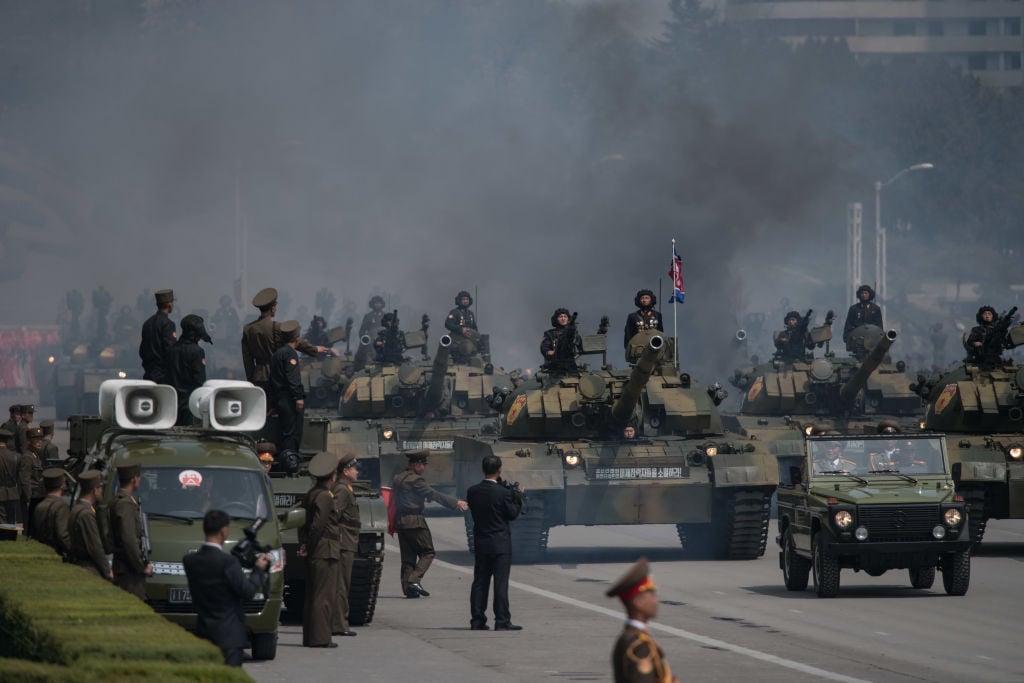 Foundation of the DPRK, also known as Independence Day, is a huge red-letter day in North Korea's history. On the big celebration day, North Koreans express their traditional folklore through various dance presentations. In addition, the entire country engages in multicultural activities and programs. The major highlight of the day, however, is the military parade that happens in Pyongyang.
Next: Workers unite
12. Foundation of the Worker's Party of Korea: October 10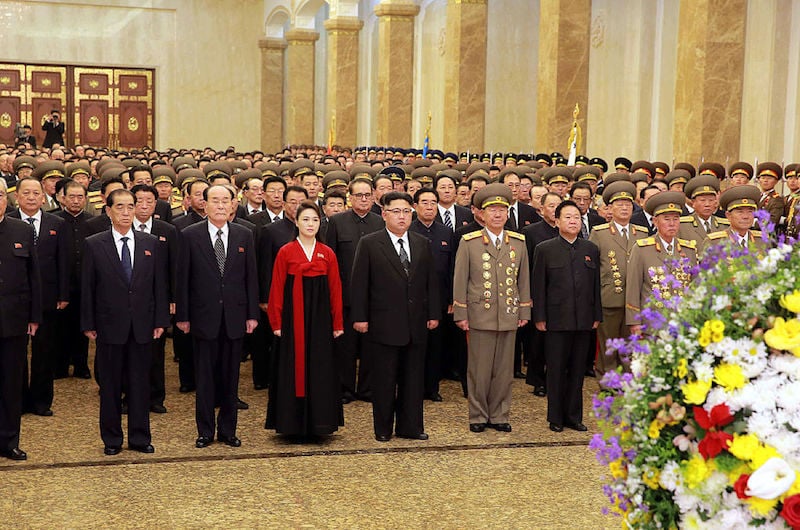 On October 10, North Koreans celebrate the North Korea's Workers' Party's founding, according to Explore North Korea. On this day, Pyongyang hosts mass games and mass dances. The rest of the country shows its solidarity by carrying signs with socialist slogans on them and attending military parades and a wide range of celebratory ceremonies.
Next: Ode to moms
13. Mother's Day: November 16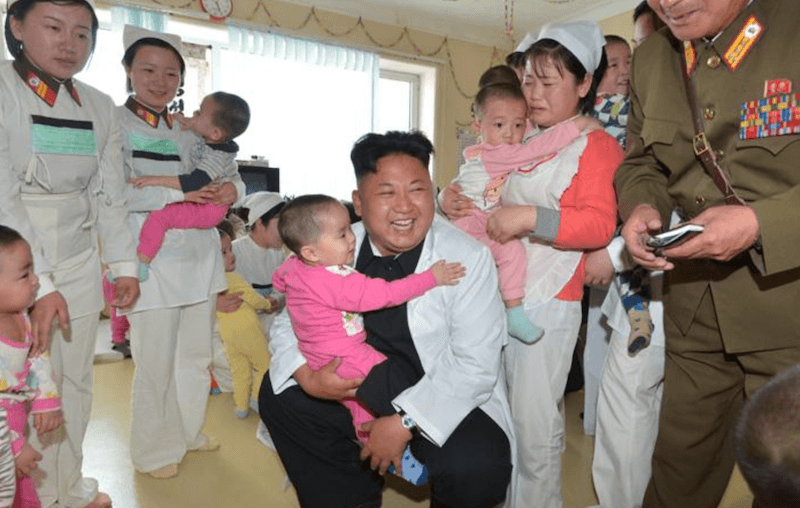 In 2012, Kim Jong Un declared November 16 a holiday to honor mothers, according to Newsweek. The day commemorates a speech Kim II Sung made in 1961, titled "The Duty of Mothers in the Education of Children."
On this day, the country's sons and daughters must extend "warm congratulations to the mothers bringing up their children with their love, feelings and devotion and upholding the socialist country."
Next: Kim Jong Un — grandmama's boy

14. Kim Jong Suk's birthday: December 24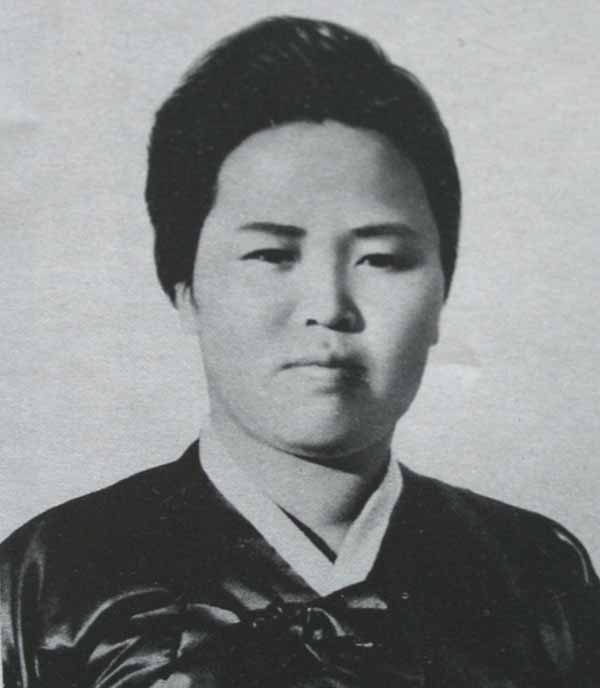 This national holiday in North Korea commemorates Kim Jong II's mother's birthday. A model revolutionary and maternal figure, she was an almighty figure from whom the whole society could learn, reported DailyNK. Not only could Kim Jong Suk cook and sew, she could ride horses, fight, and shoot guns. And each year on what Americans think of as Christmas Eve, North Koreans pay homage to the "Sacred Mother of the Revolution" by visiting her tomb.
Next: Grinchy Kim Jing Un
15. Christmas: December 25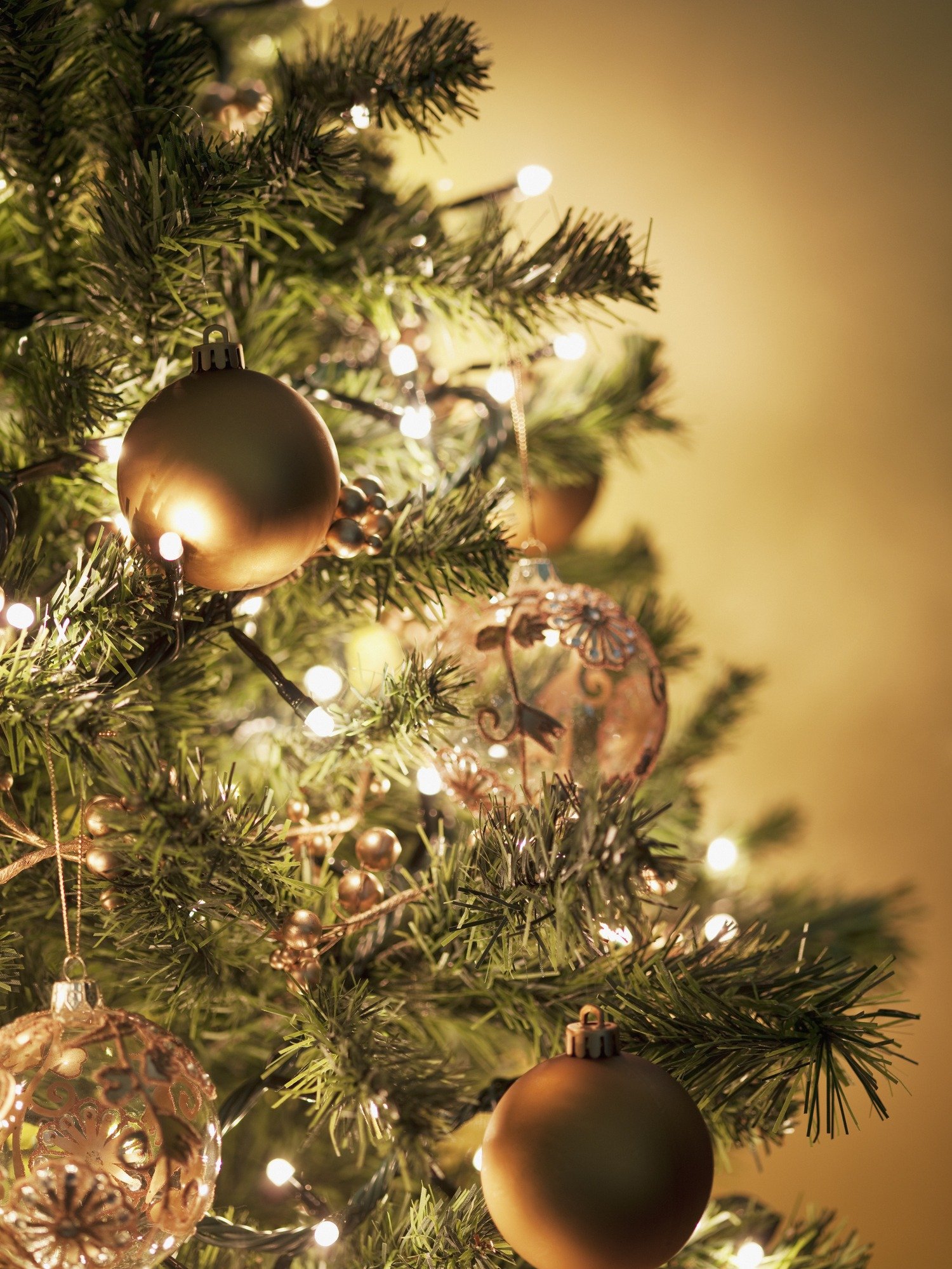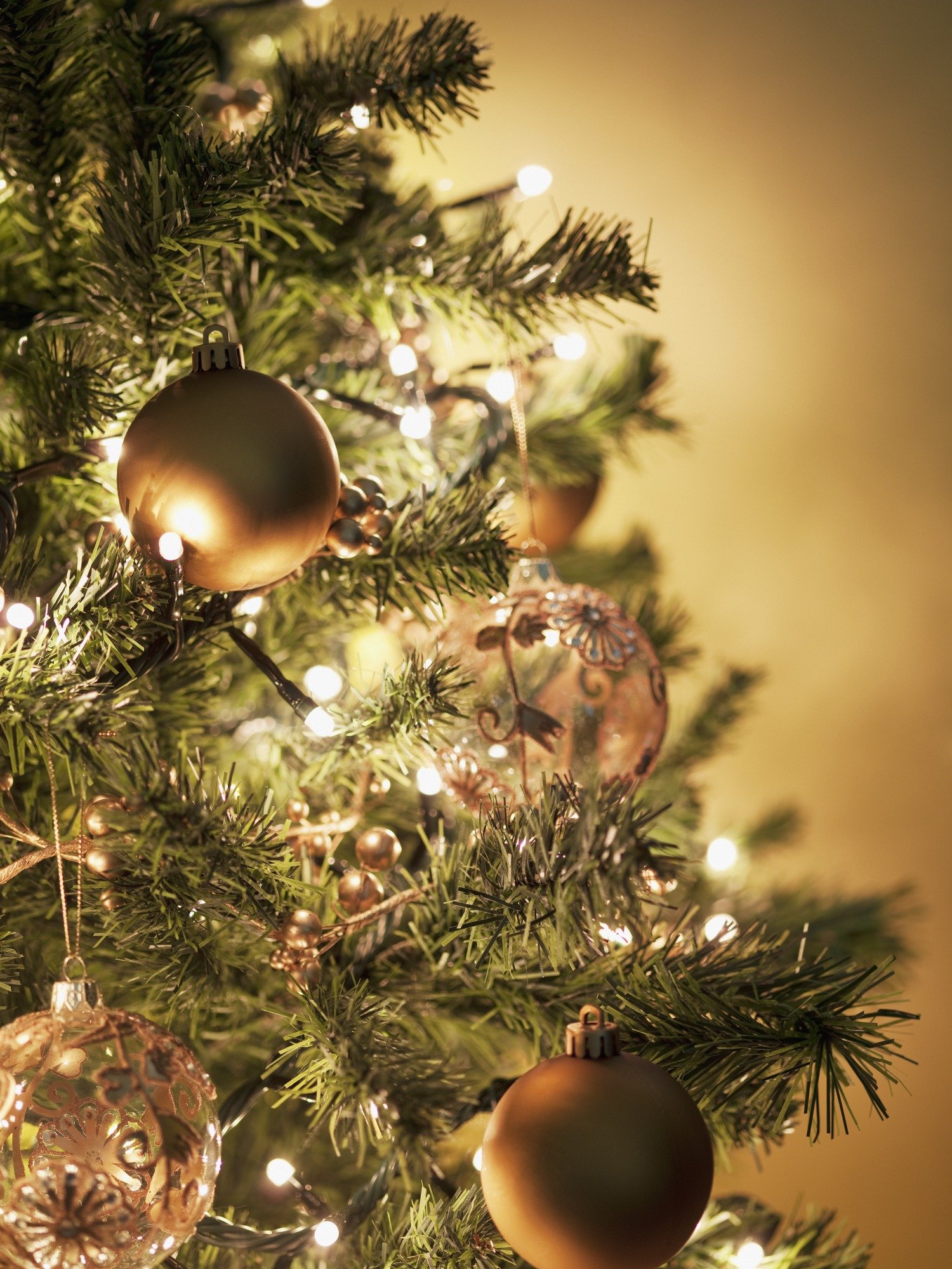 Kim Jong Un stole Christmas from the North Koreans. The dictator has banned all celebrations that have to do with Saint Nick. And when South Korea announced it was going to put a huge Christmas tree along the border, Kim Jong Un threatened war — and the tree never went up.
Prior to the 1950s, Pyongyang was home to more Christians than any other Korean city. But when the state forbid Christian activities in the '50s, all of that changed . Today, some upscale shops and restaurants still put up Christmas trees, but you won't see any religious symbols on them.
Next: sdfdf
Constitution Day: December 27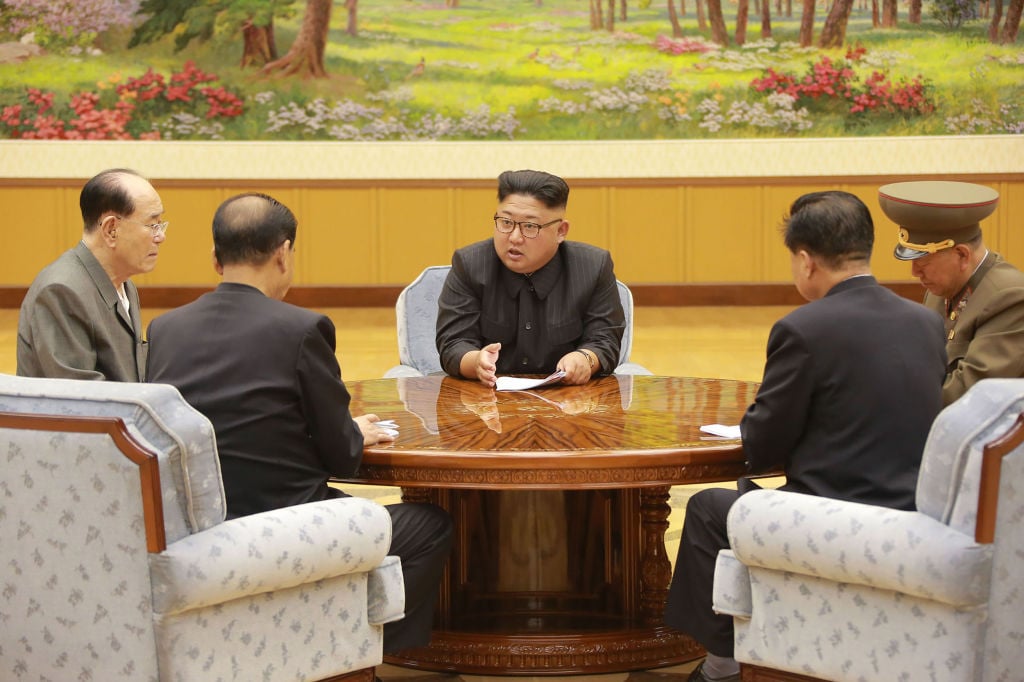 On December 27, 1972, Kim Il-sung signed the Constitution, which was originally modeled after the Soviet Union's constitution. This document made Kim Il-sung the President of North Korea, supreme commander of the armed forces, and chairman of the National Defense Committee. Kim Jong Un revised and amended the document in 1992, 1998, 2009, and 2012. Most notably, the 2012 revisions included mentions of North Korea being a "nuclear-armed state."
Each year on December 27, North Koreans commemorate Constitution Day by hoisting flags, listening to public speeches, and attending ceremonies and parades. However, A Global World notes, "As human rights issues continue to plague the country, there are implications that many North Korean citizens don't joyfully celebrate this holiday."
Read more: Here's Why North Korea Might Just Be Insane Enough to Launch a Nuke
Check out The Cheat Sheet on Facebook!