These Are the Rules You Have to Follow to Celebrate Halloween at Disney
If you've never experienced Disney World or Disneyland at Halloween, you're in for a treat. There's plenty to see and do at the parks on a regular day. But at Halloween? There are even more parties to attend, entertainment to watch, and magic to explore. Of course, every good party has a few rules. Disney's Halloween festivities are no exception.
Below, check out the more surprising rules you'll need to follow if you want to celebrate Halloween at Disney.
1. You'll need a separate ticket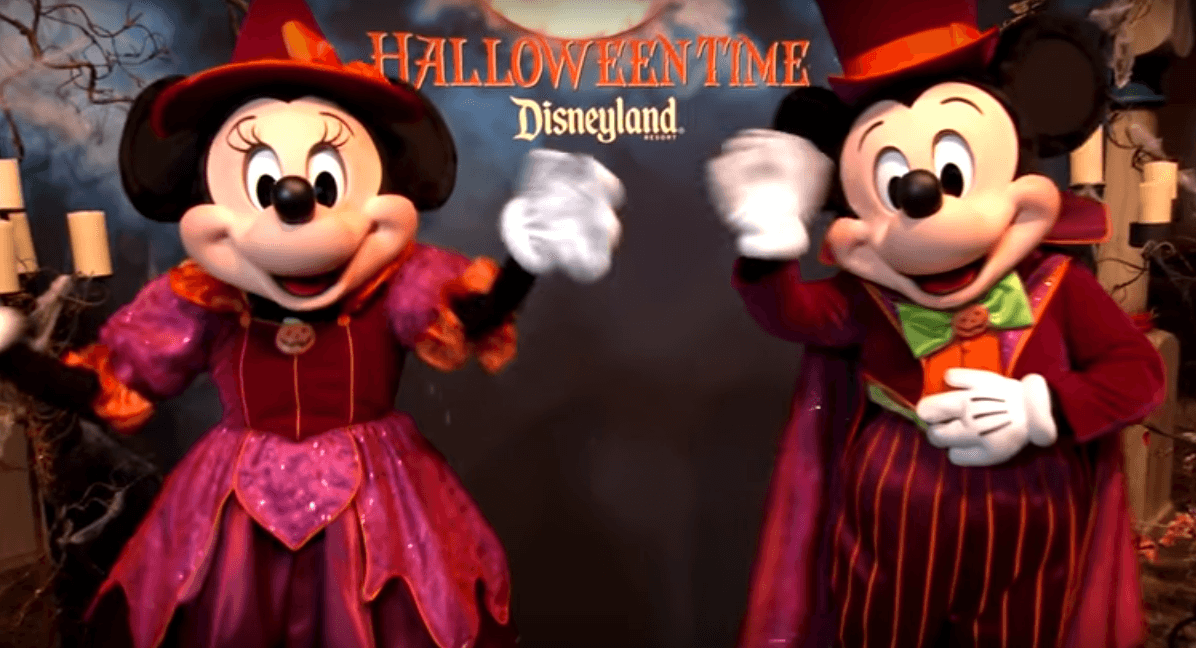 Celebrating Halloween at Disney isn't quite so simple as showing up with a regular ticket during October. As the Disney Parks Blog notes, you'll also need a specific party ticket if you want to attend one of Mickey's Not-So-Scary Halloween Parties, which are happening on a variety of different nights. You'll need a party ticket to enjoy perennial favorites like Mickey's "Boo-to-You" Halloween Parade, the "Hocus Pocus Villain Spelltacular," and Happy HalloWishes Fireworks Spectacular.
The same goes for the "Frightfully Fun" Parade, the "Halloween Screams Fireworks," and the "Cadaver Dans" at Disneyland. Everybody needs a ticket to join the party at Disney World or Disneyland. However, special prices are available for Annual Passholders and members of the Disney Vacation Club.
2. You can wear a costume, but it has to be 'appropriate'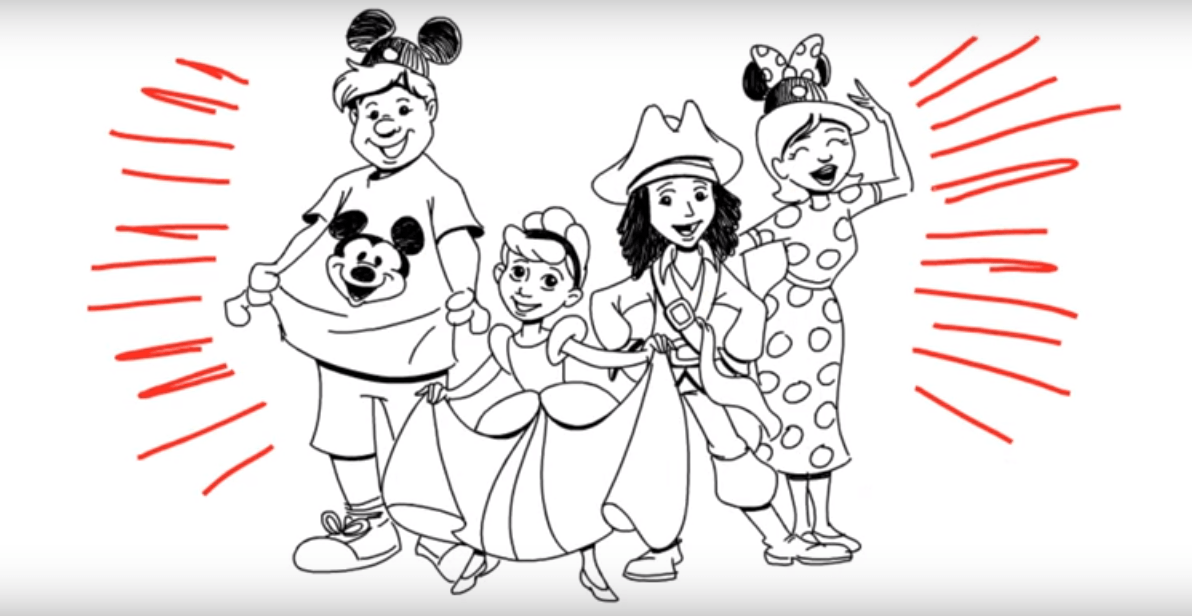 Under normal circumstances, guests aged 14 and older can't wear costumes to Disney World or Disneyland parks. Disney makes an exception for Mickey's Not So Scary Halloween Party. But you still can't wear just any costume to the park. "Costumes must be family-friendly and may not be obstructive, offensive, objectionable or violent," the rules explain.
Your costume can't include a weapon that could be mistaken for an actual weapon. Additionally, your costume and any accessories can't include any sharp or pointed objects that could hit somebody. And you can dress as your favorite character, but you can't sign autographs or pose for photos with other guests.
3. You can't wear a mask
Another important rule to remember if you want to celebrate Halloween at Disney World or Disneyland? Guests aged 14 and older can't wear masks. However, you can wear headwear that doesn't cover your face. Disney also doesn't want you to wear "layered costumes or costume props that surround the entire body."
You also can't wear full-length costumes that reach or drag on the ground (like a full-length Princess gown). Additionally, you can't wear a cape that goes past your waist. But you can have accessories such as transparent wings, plastic light sabers, toy swords, and tutus.
4. Kids can go trick-or-treating, but it has to be orderly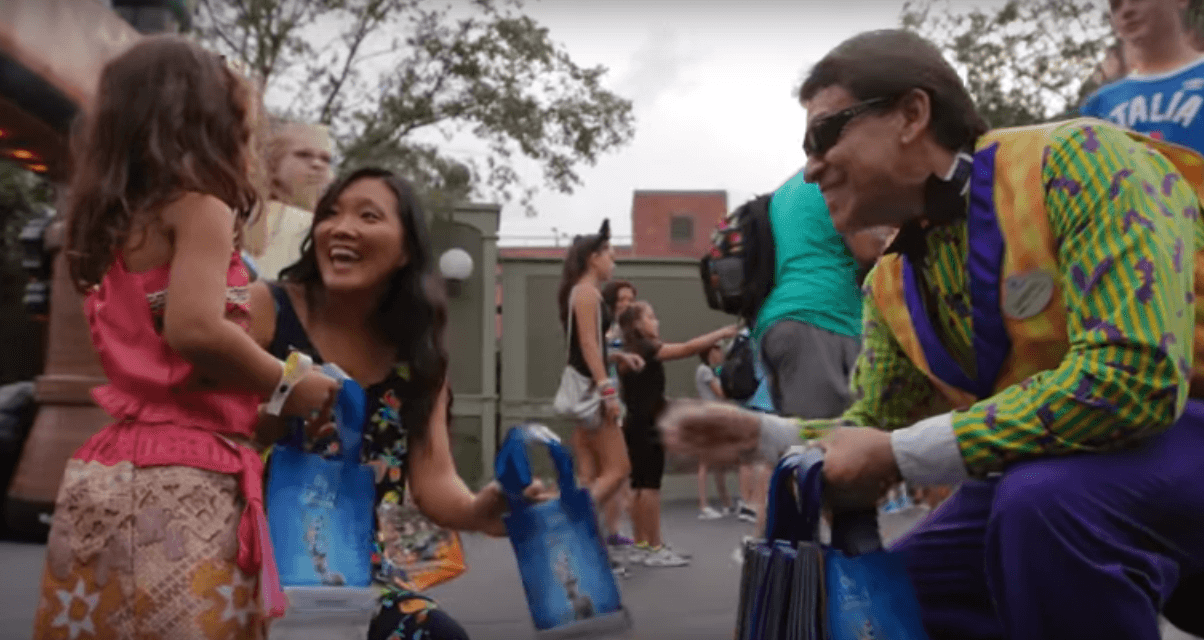 Trick-or-treating is a beloved Halloween tradition, even at Disney parks. But don't expect it to be a free-for-all. Your children or grandchildren have to follow the rules to get their fair share of the sweets.
As the Disneyland website explains, you'll get a small souvenir treat bag at the start of Mickey's Halloween Party. Then, you can use a map (or the Disneyland app) to follow designated Treat Trails to locate trick-or-treat stations and claim your sweets. You don't even have to wear a costume to participate!
5. You'll have to follow special trick-or-treating rules if you have a food allergy
Trick-or-treating always requires a little extra work if your child or grandchild has food allergies. That's the case at Disney World, too, though Disney does have a pretty ingenious system in place. When you arrive for Mickey's Not-So-Scary Halloween Party, you should ask a cast member for a teal treat bag, or pick one up at the official Allergy-Friendly Centers at Town Square Theater and Heritage House. (Disney notes that teal is the official color for food allergy awareness.)
When your child trick-or-treats with a teal bag, cast members will give them a teal token at each treat station. Then, they can redeem the teal tokens at the Allergy-Friendly Centers to get special treats. It's a little more complicated than trick-or-treating without food allergies. But everybody gets included — and gets to go home with some sweet treats at the end of the night!
6. You still have to abide by height requirements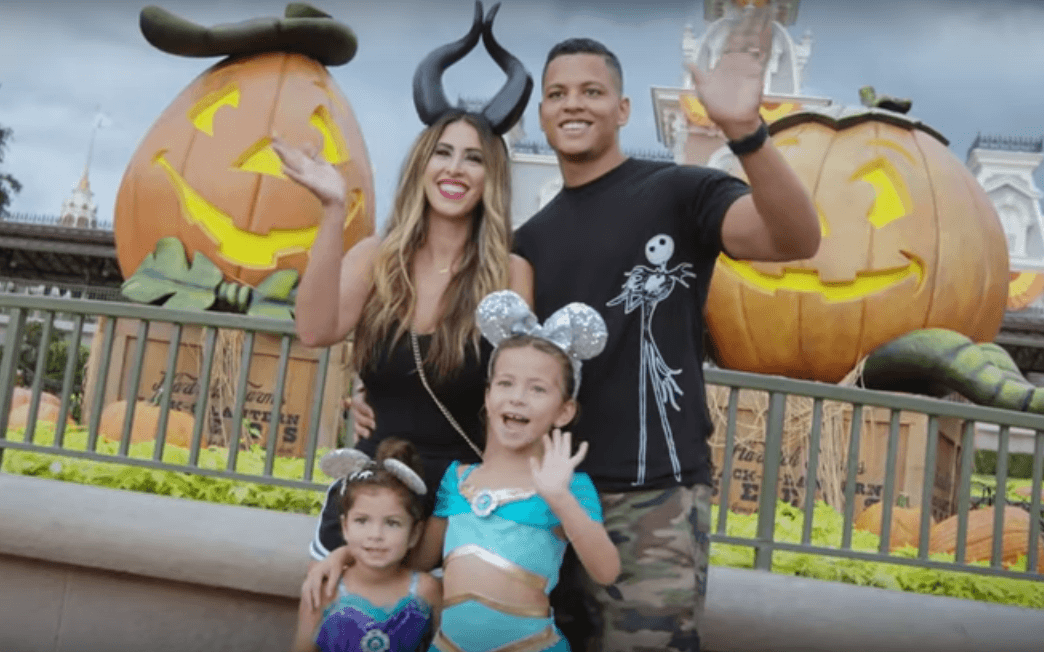 Think that Disney will just make an exception to rides' height requirements because it's Halloween? Think again. If your family wants to ride Space Mountain Ghost Galaxy at Disneyland, for instance, your child needs to be 40 inches or taller.
Height requirements are in place for everybody's safety, so the parks don't change them for Halloween. You'll want to make sure that your kids are tall enough before getting their hopes up for a ride that looks even more fun when the park is decked out for Halloween. 
7. You can't smoke at the party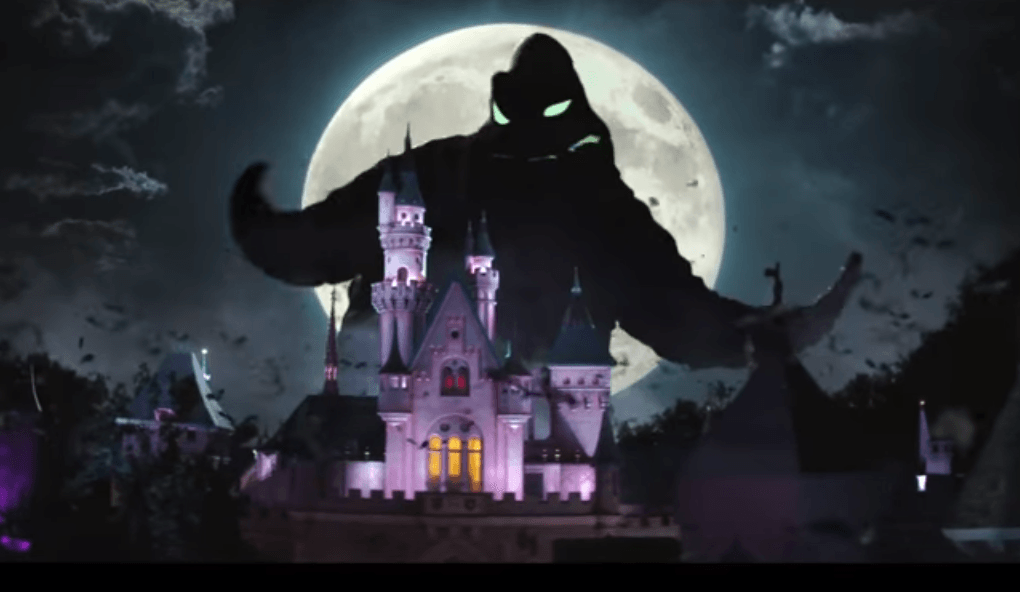 If you're heading to Mickey's Halloween Party at Disneyland, you may want to leave your cigarettes at home. As Disney's website explains, "This is a completely non-smoking event, and there will be no designated smoking areas within the park."
However, the website does add, "Exit and reentry is permitted to designated smoking areas in the Esplanade outside the Disneyland Park Main Entrance."
8. Lots of things cost extra
Think that buying a ticket to the Halloween party gets you access to everything? Think again. Whether you go to Mickey's Halloween Party at Disneyland or Mickey's Not-So-Scary Halloween Party at Disney World, you can opt for plenty of experiences and options that cost a little extra.
For instance, if you want to enjoy some special desserts during the HalloWishes fireworks show, you'll need to make a reservation. If you want a sit-down meal before the Frightfully Fun Parade, that will also cost extra. You'll also need to pay extra if you want to take the Happiest Haunts tour at Disneyland. And for most events and experiences, you'll want to book early because spots do fill up.
9. You have to acknowledge that the parade can be canceled
Disney does its best to make sure that everybody has a great experience. However, the company can't control the weather at Disney World or Disneyland. It also can't always predict technical issues that can affect entertainment at the parks. So, when you buy your tickets or reserve any special packages, you're agreeing that events like the parade can be canceled due to weather, technical issues, or other reasons.
Check out The Cheat Sheet on Facebook!