These Are the Safest Destinations in the Caribbean for Your Next Winter Escape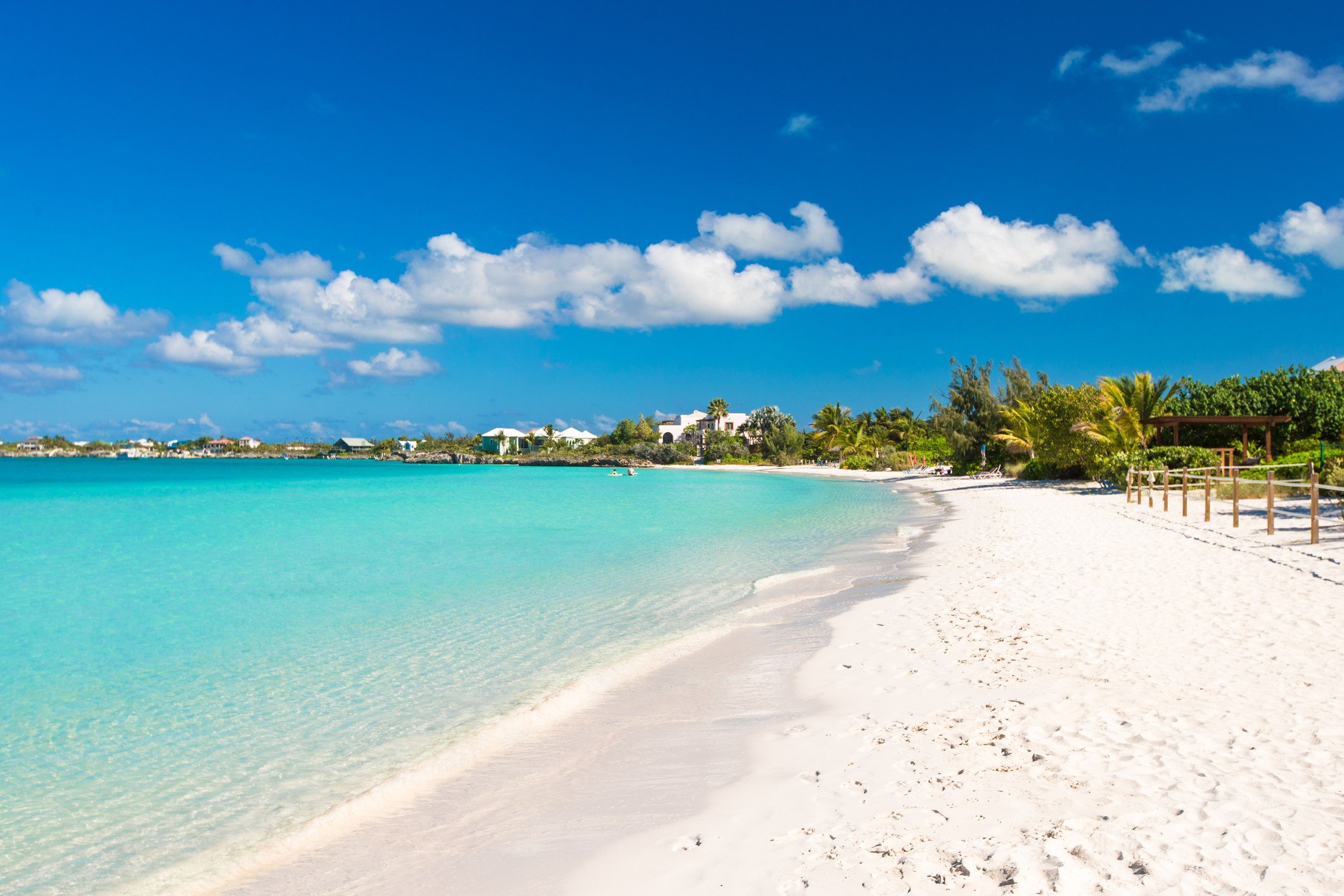 There are countless lists out there about which Caribbean islands are the best and worst to visit. It is nearly impossible to dub one island "the safest island in the Caribbean," since there are many factors that play into safety. Crime, natural disasters, and disease all need to be taken into account when determining which islands are the safest. Here's a list of some of the top islands to visit this winter.
One thing to note is that the 2017 hurricane season did damage many islands in the Caribbean. However, all of the islands on this list are open for tourism. Some islands, although safe, have been excluded from this list due to hurricane damage (such as Barbuda and parts of Puerto Rico).
Turks and Caicos
Oyster.com, a subsidiary of Trip Advisor, recently ranked Turks and Caicos as the number 1 safest Caribbean island. Turks and Caicos' island crime is very low, especially outside the cities, but like any island, theft is still possible. Always lock up your belongings. However, the locals on the island typically don't even lock their doors at night because it is so safe. Although this island was hit hard in the 2017 hurricane season, it is usually not in the direct path of damaging natural disasters. Turks and Caicos medical care is run by InterHealth Canada, so it has one of the best hospital systems in the Caribbean.
Aruba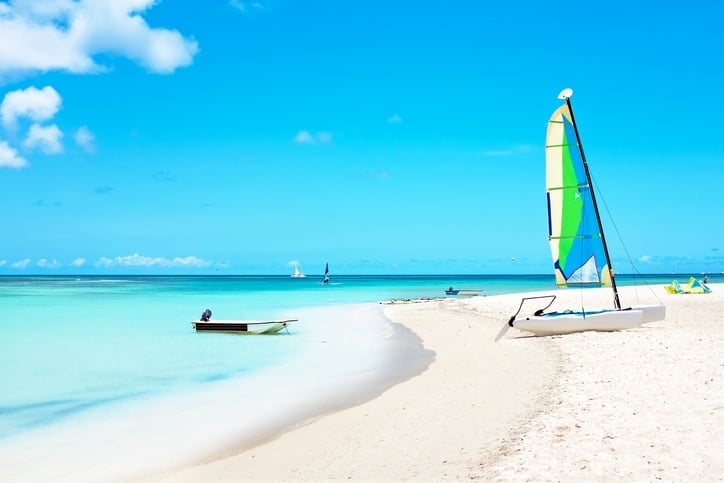 The best part of Aruba is its location. Since it is so far south in the Caribbean, Aruba almost never finds itself in the midst of a hurricane. Natural disaster danger here is extremely low. While the very low crime rate was tainted by the 2005 disappearance of Natalee Holloway, it's important to note that the overall safety rating for Aruba is very high. Most crime consists of easy theft, such as leaving valuables in an unlocked car. It's important to exercise caution and always lock your doors.
Cayman Islands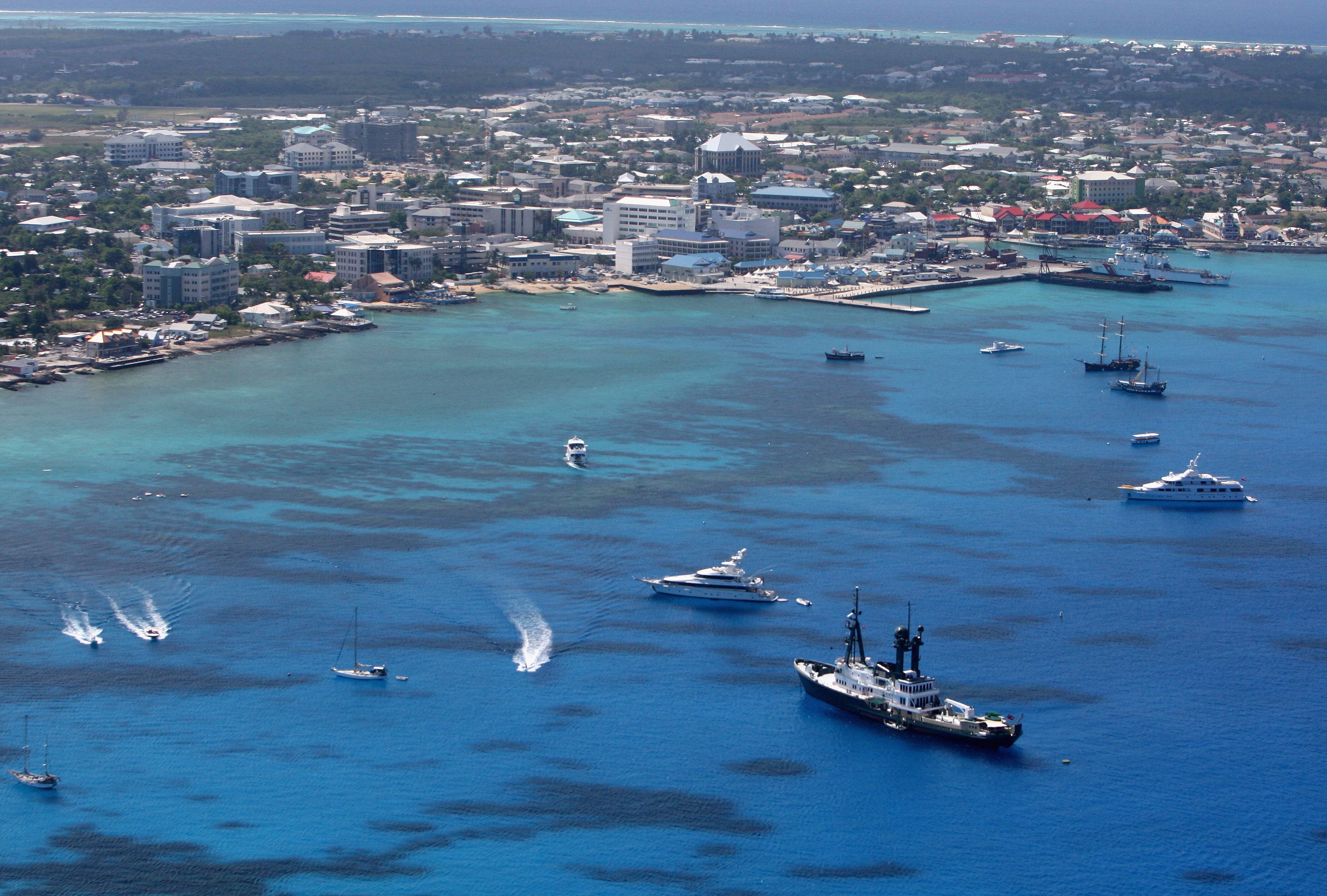 The U.S. Department of state says, "The Cayman Islands are a safe place with little criminal activity affecting tourists." The most common crimes are pick-pocketing and purse snatching, but as long as you are aware of your surroundings, it's not usually a problem. Dangers like disease are not a concern here, but it's important to note that U.S. Medicare does not apply in the Cayman Islands. While Disease and crime are minimal, the Cayman Islands lies in the hurricane belt, so it can be a target for natural disaster.
Anguilla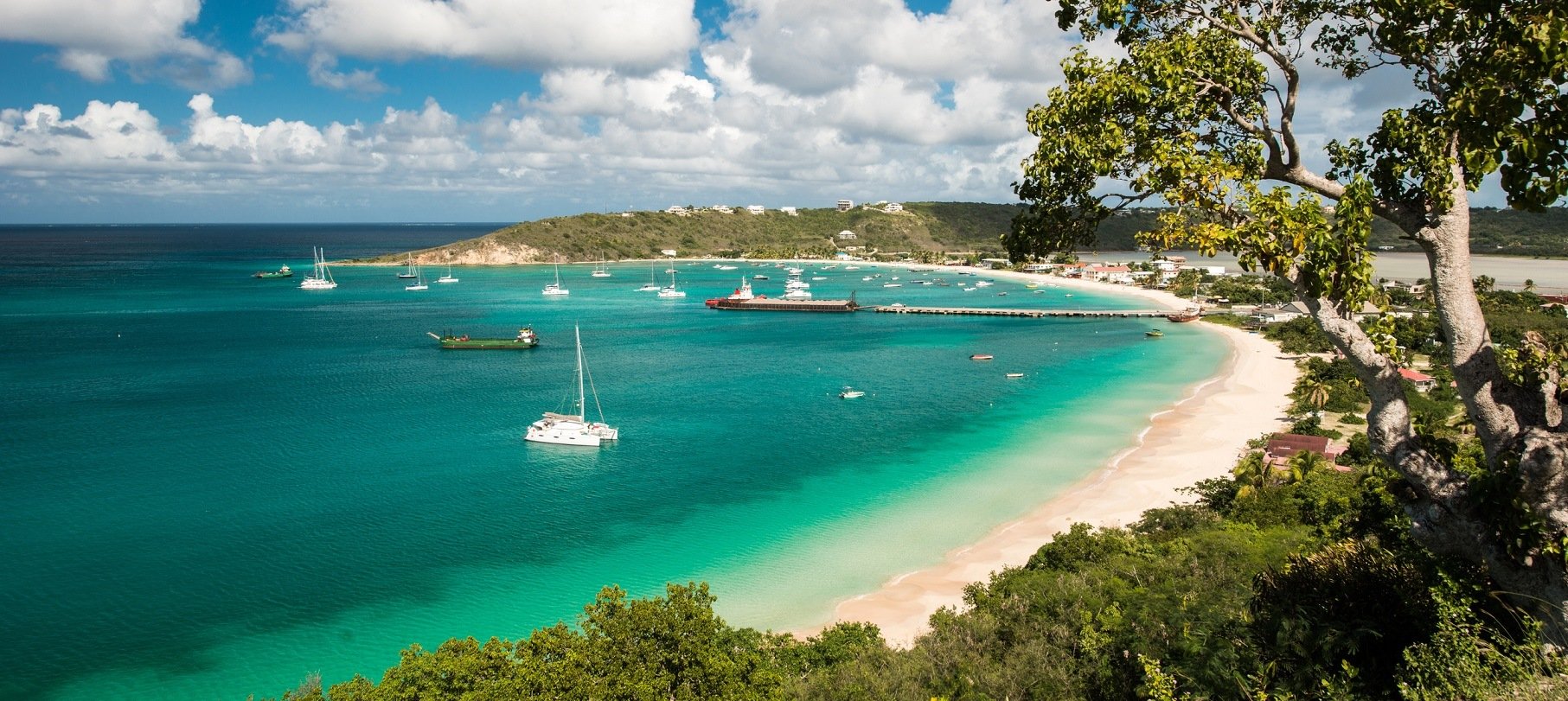 The most drawing thing about Anguilla is its natural Caribbean environment. There's an embargo on cruise ships, casinos, and high-rise hotels, so it's a low-key island that offers the best of the Caribbean without the excessive tourism. U.S. News & World Report has labeled Anguilla as one of the safest islands in the eastern Caribbean. Disease is uncommon in Anguilla; the CDC recommends typhoid shots, which they recommend for most areas in the Caribbean.
St. Barts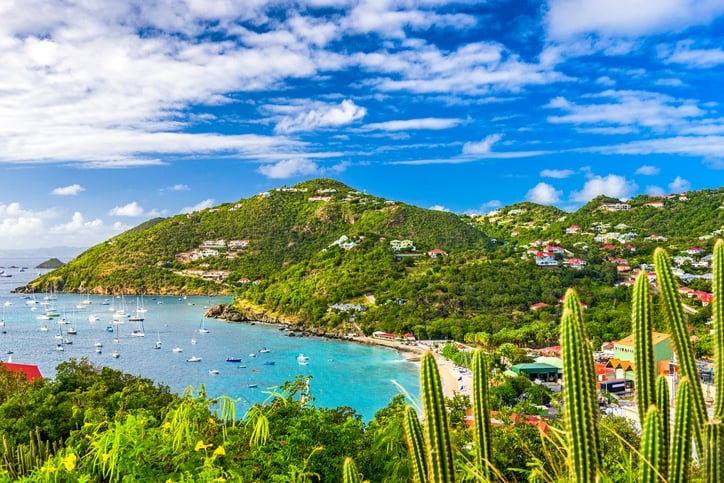 This island draws some of the wealthiest people in the world. There are no direct flights to St. Barts, but that's probably because most people sail in on their yachts. It's easy to take a small plane or ferry over from St. Martin, but you will need to check on travel arrangements after Hurricane Irma. With so much wealth, it's no question why the island is so safe. Crime is very rare on the island. The only thing to be concerned about disease-wise are mosquitoes, which is common in the Caribbean. Be sure to wear bug spray.
Martinique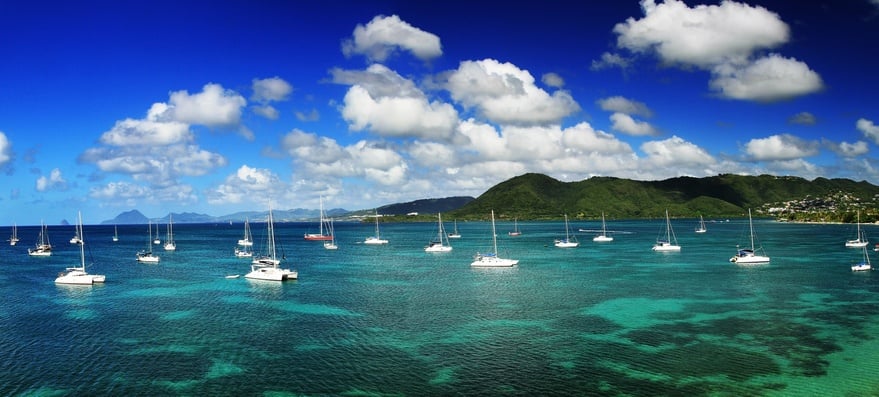 Martinique is another island where the crime rate is low. Oyster named it among the safest islands in the Caribbean. It's important to take proper precautions, such as locking up valuables, because petty theft can occur. The island is equipped with professional hospitals, so good quality medical care is available. One thing to take into consideration, however, is that Martinique can be in the path of oncoming hurricanes. It experienced some damage during Hurricane Irma, but it is open for tourism.
Guadalupe
According to USA Today, as far as drug and crime concerns go, Guadalupe is considered one of the safest options in the Caribbean. Actually, the warning for falling coconuts is stronger than a warning for high crime. The CDC only recommends the routine vaccinations for this island (such as MMR and tetanus), and there is no risk of yellow fever. Guadalupe can be in the path of hurricanes, so it's best to travel outside of hurricane season.
Check out The Cheat Sheet on Facebook!