These Celebrities Love Going to Disney World
We're sure you'd agree that one trip to Disney World is never enough. There's always more to see and learn. After all, Disney World is the happiest place on Earth, and that's true for everyone — even celebrities!
These celebrities, in particular, are so happy at Disney World, they keep visiting.
Alex Morgan
Team USA player Alex Morgan actually had too much fun at Disney World. She and others were reportedly asked to leave by police "after an incident at a bar in Epcot Center," TMZ said. Morgan was part of a larger group, including soccer players, Giles Barnes and Donny Toia. TMZ said the group began arguing with other bar patrons, leading the Orange County Sheriff's Department to ask everyone to leave.
Kevin and Danielle Jonas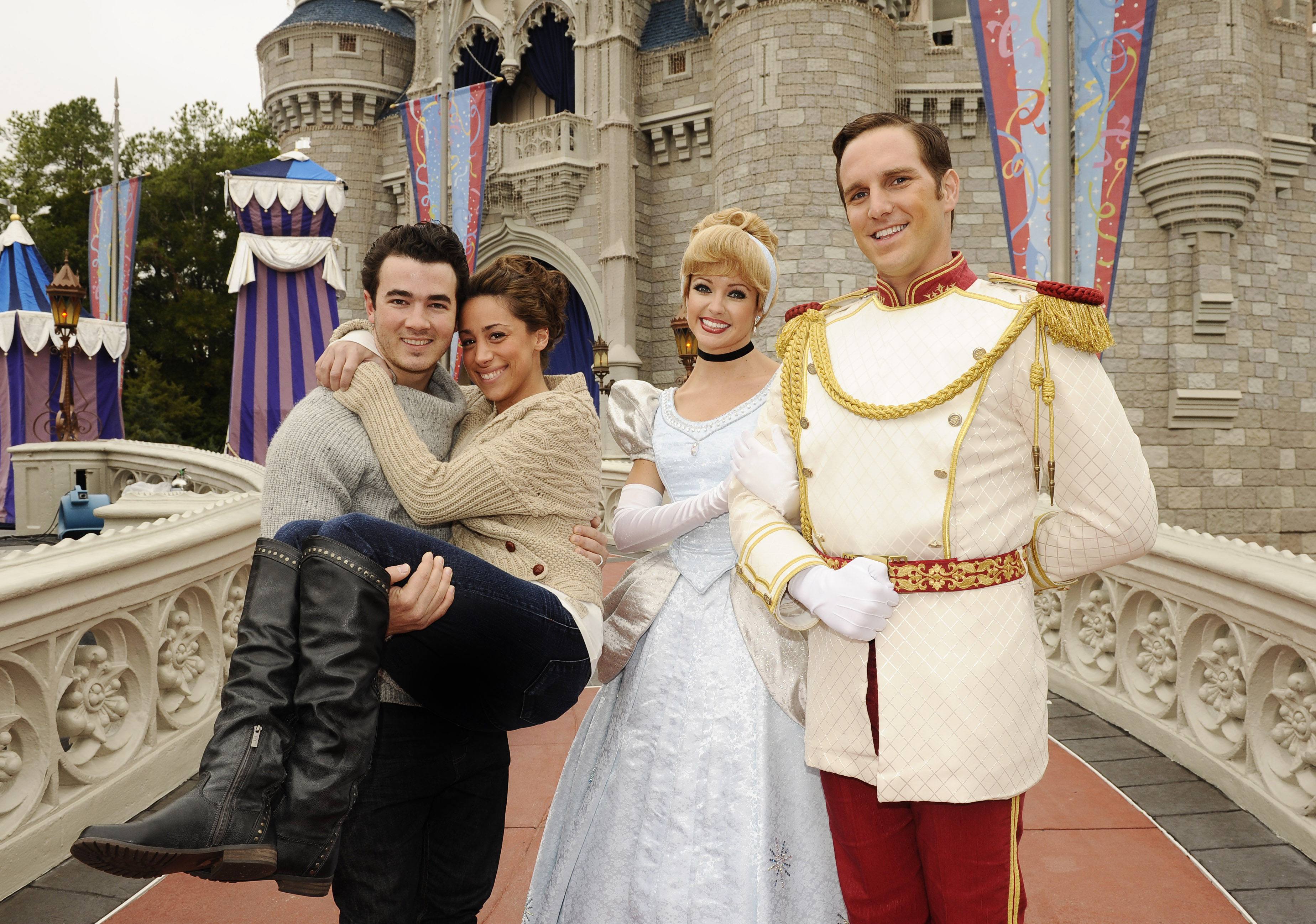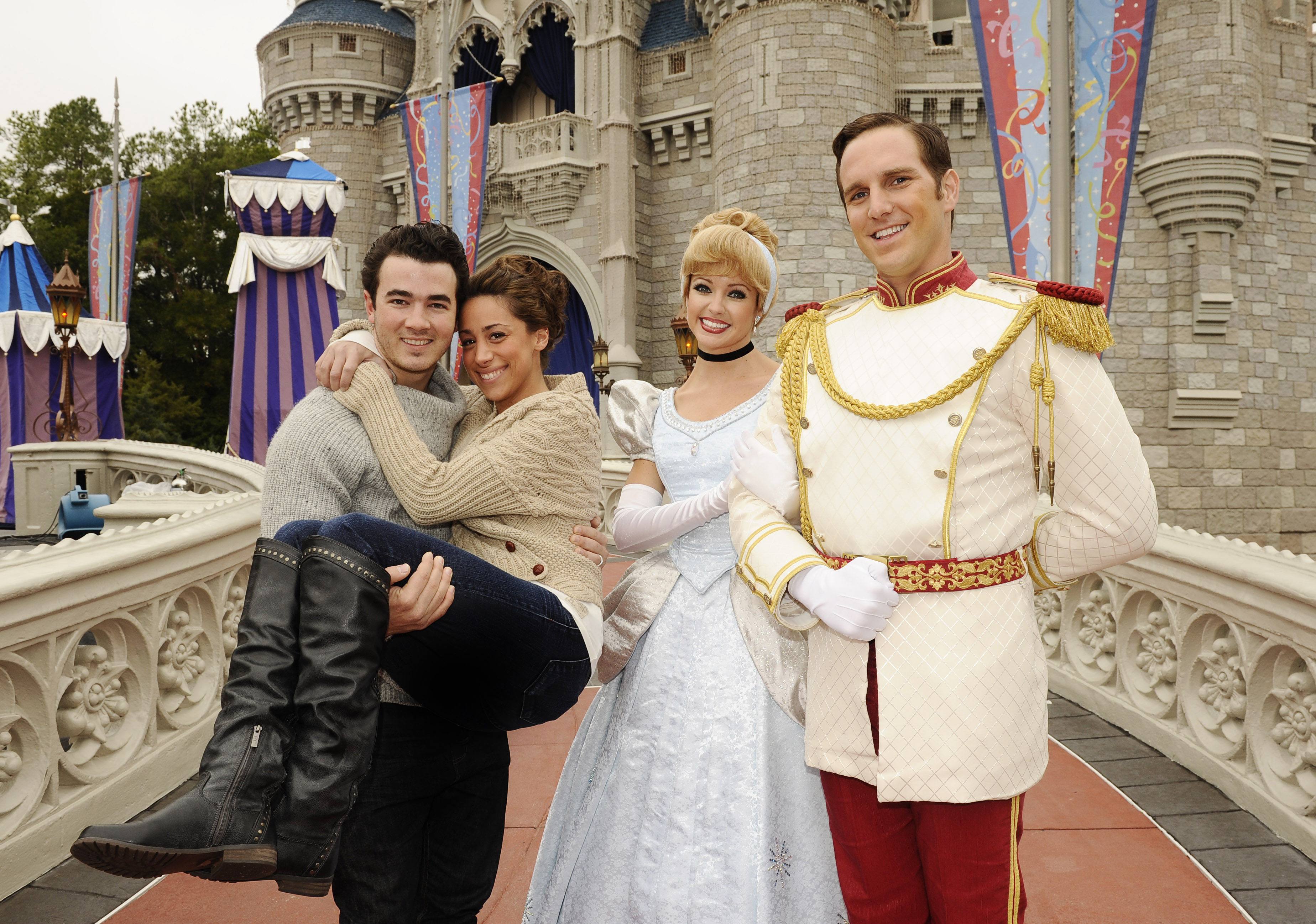 Former member of the Jonas Brothers Kevin Jonas celebrated his one-year wedding anniversary at Disney World. He and his wife, Danielle, spent the night in the most exclusive room at the park. They stayed in the Cinderella Castle Suite, located inside Cinderella's castle.
The suite is so exclusive, it's only available to contest winners and special guests. A Disney World guide told ABC News, "It's a money can't buy experience. It's so special that money can't buy it, gold can't buy it."
Neil Patrick Harris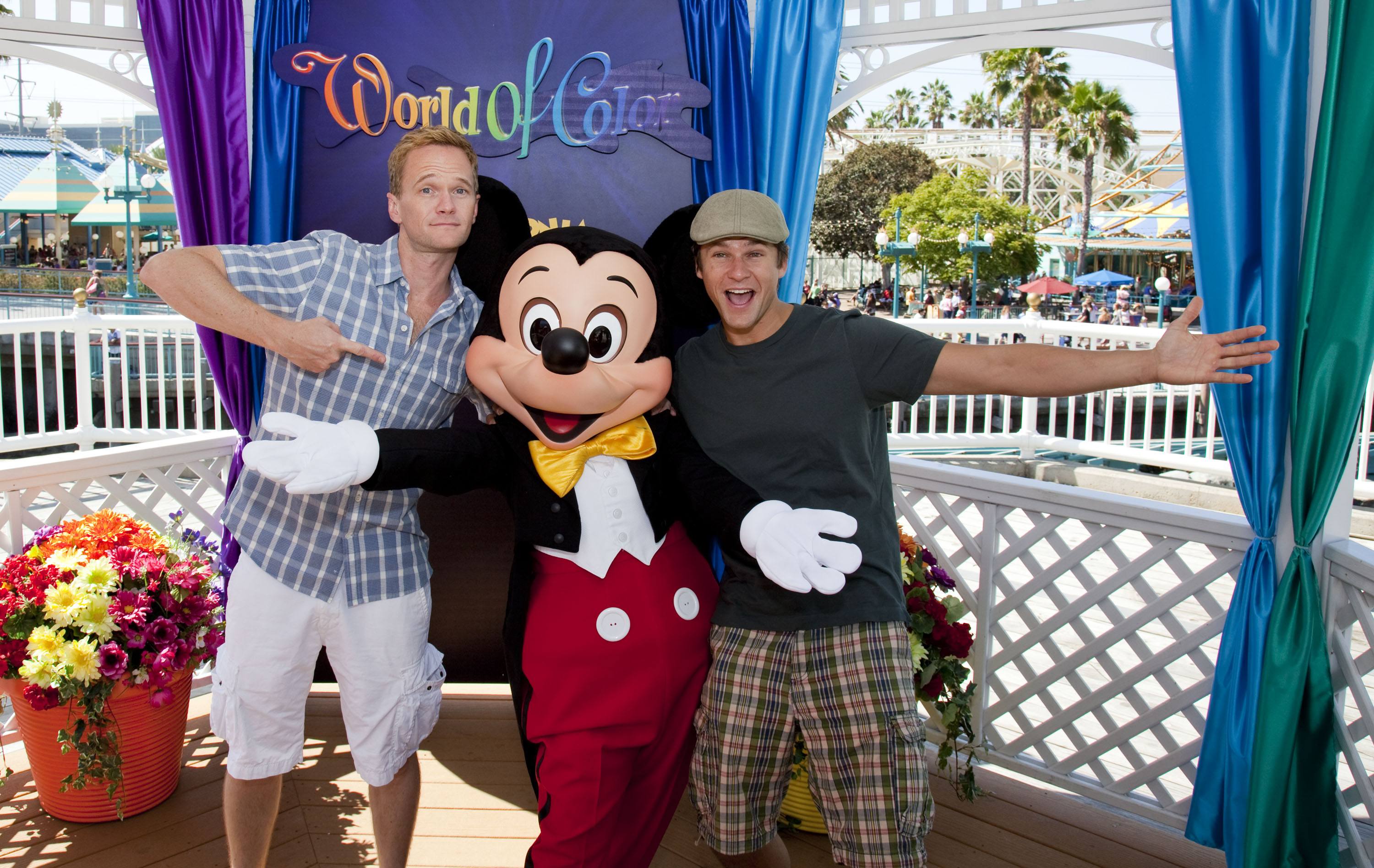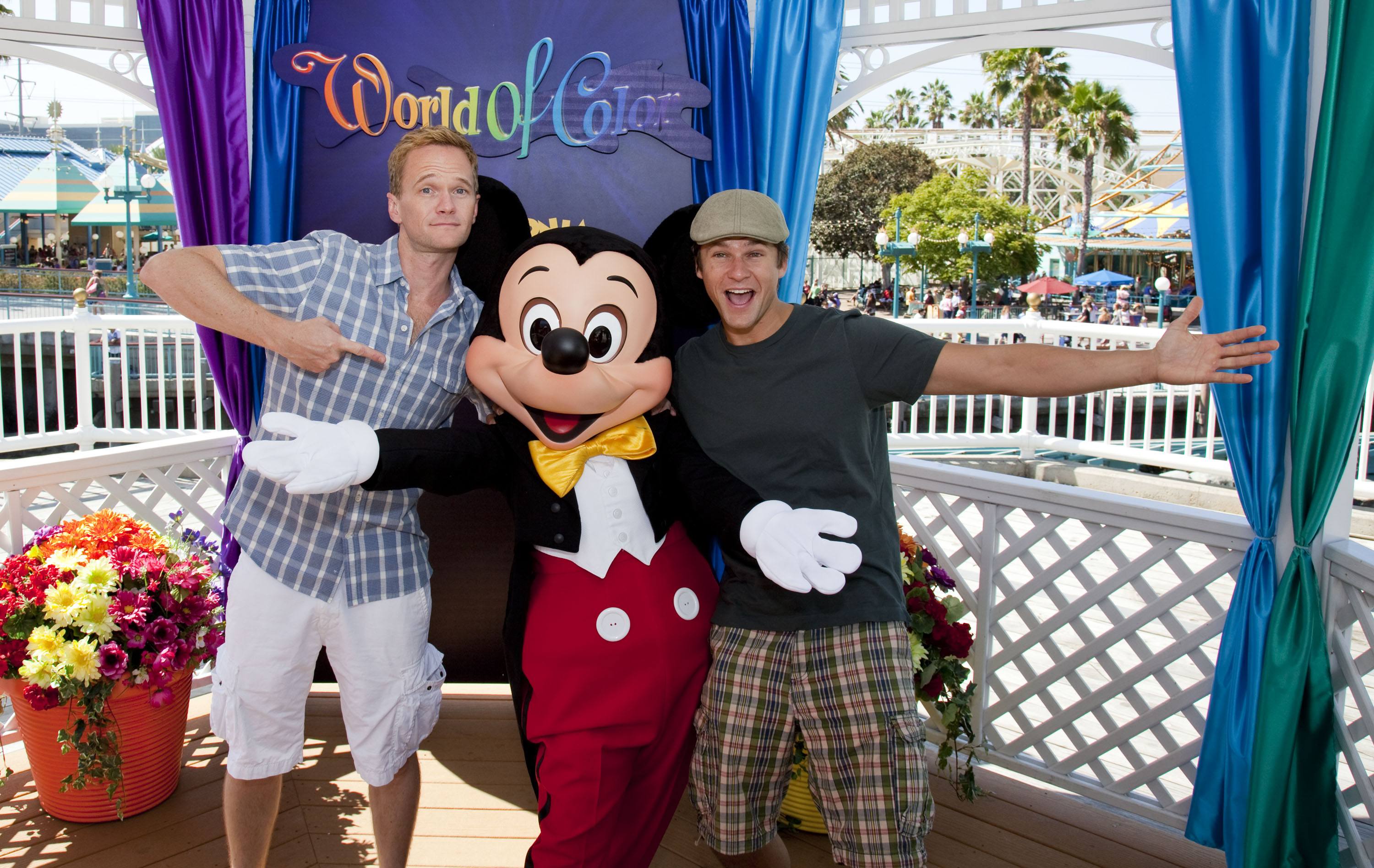 For his birthday, Neil Patrick Harris got a surprise sleepover at Disney World. Harris' husband, David Burtka, planned their entire trip. Harris is a known Disney fanatic. He's narrated the Candlelight Processional at the Epcot Center, hosted the Disney Parks Christmas Day Parade, and recorded voiceovers for a ride at Disney California Adventure, according to Oh My Disney.
Ariana Grande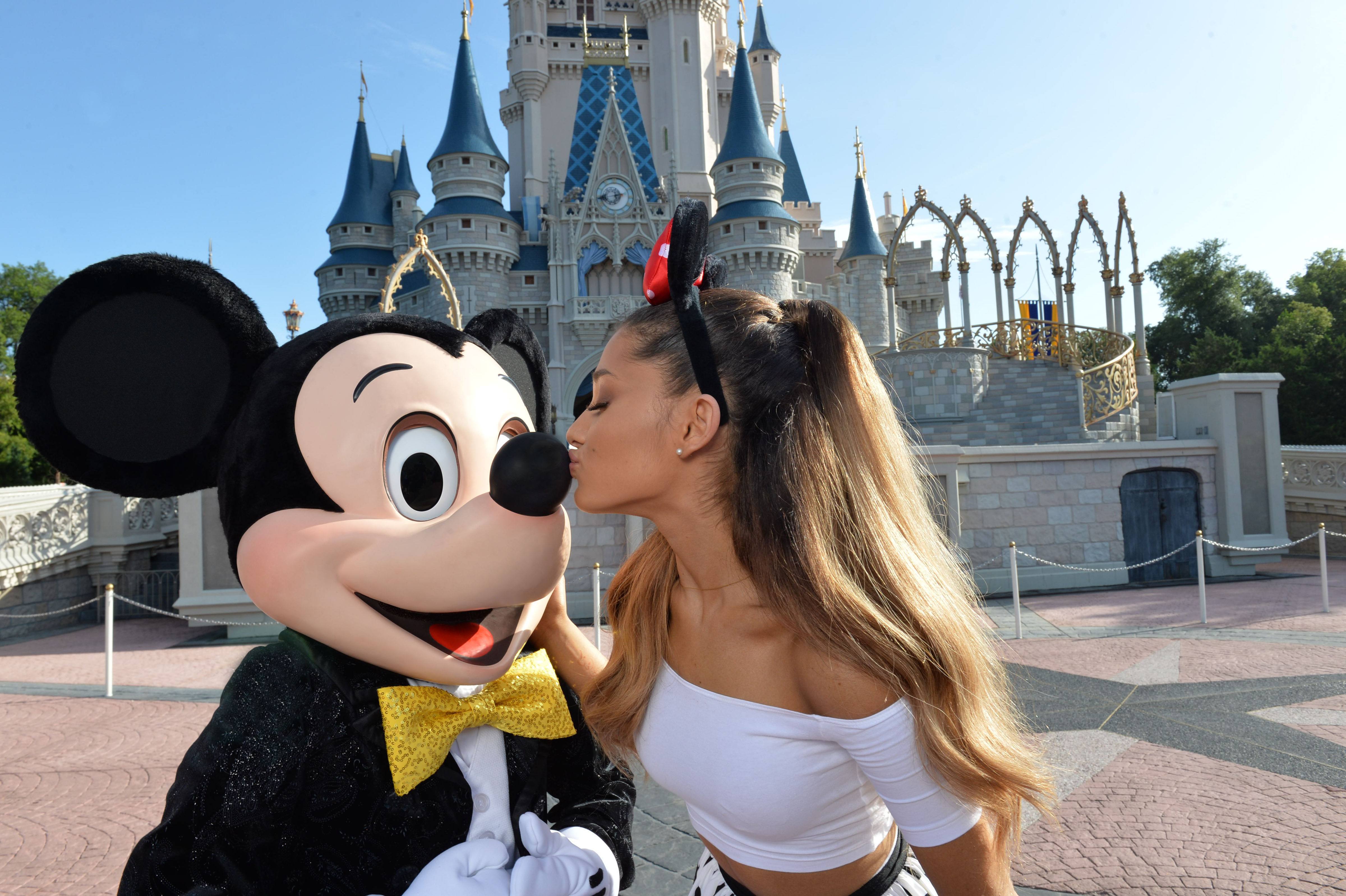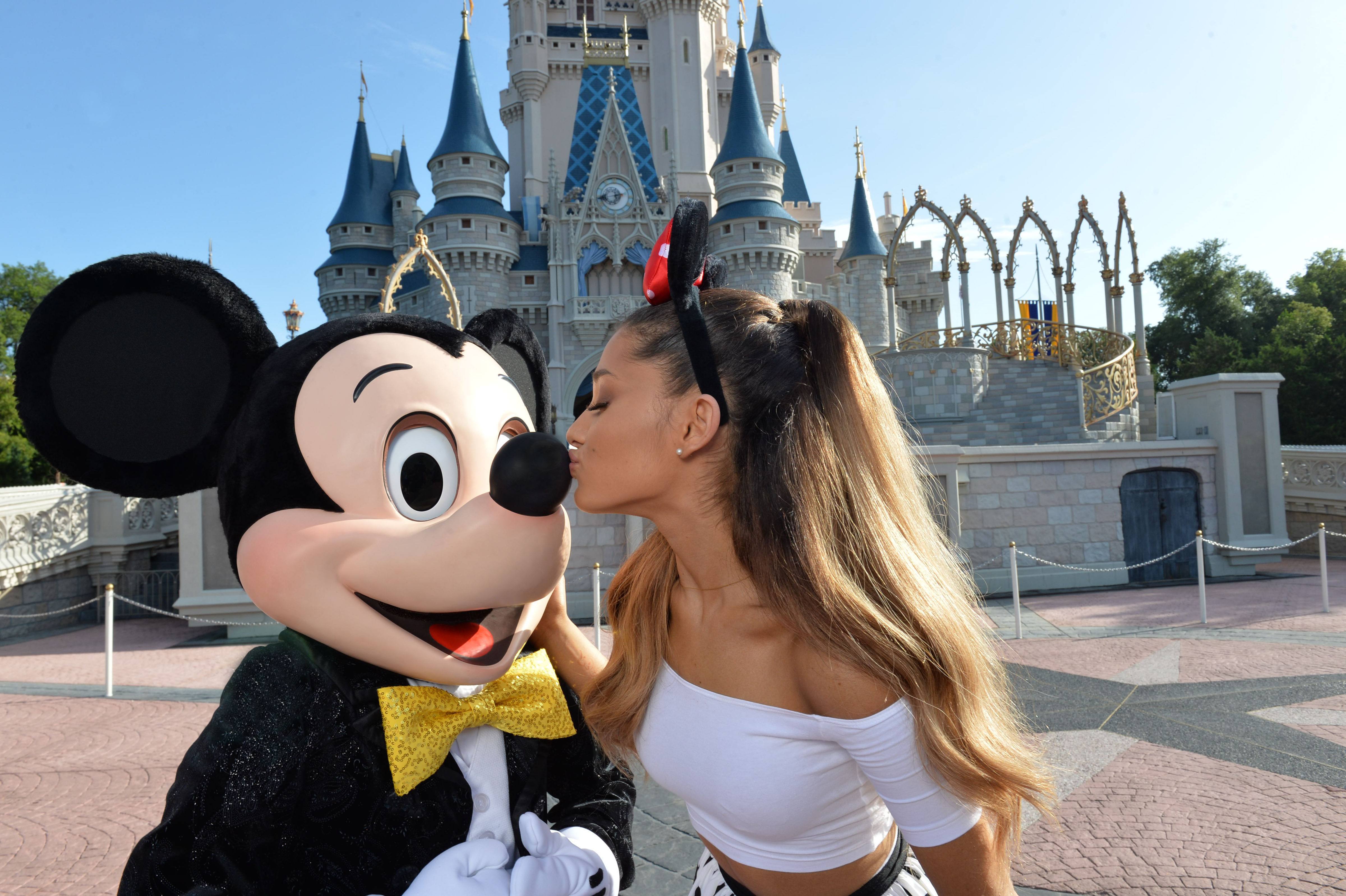 Ariana Grande celebrated her 21st birthday at Disney World, according to E! News. She even channeled Minnie Mouse by wearing a polka-dot skirt. Grande also took photos with Disney characters — most notably Cinderella and Prince Charming, who gathered around a giant cake fit for a princess to celebrate with the pop star.
Wayne Brady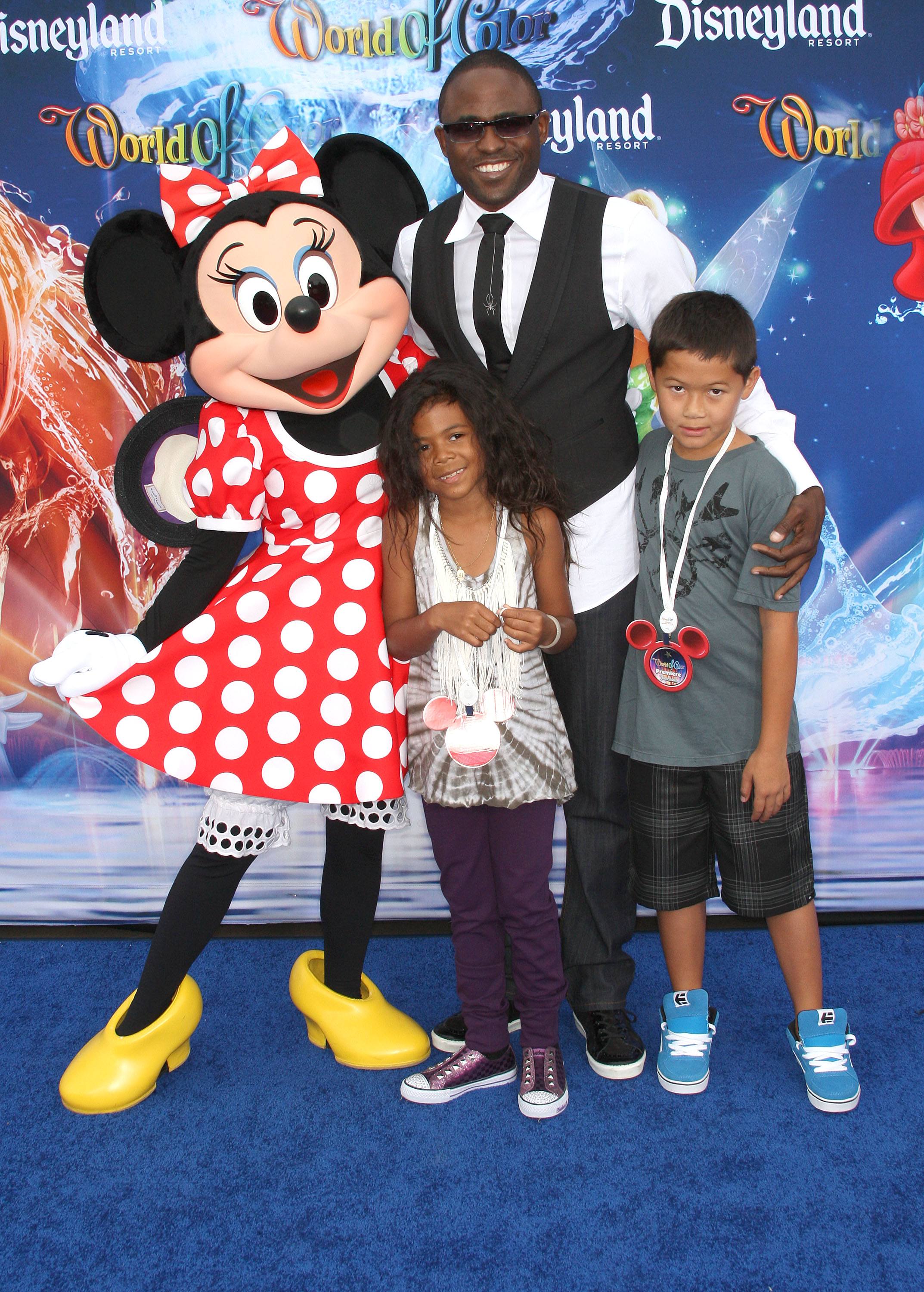 According to Entertainment Weekly, Florida native Wayne Brady played Tigger at Disney World before he got his big acting break. Now, Brady is a cast member on Disney's TV series, Sofia the First. He's played the character of Clover for 36 episodes, according to IMDb. But Brady still comes back to the park to visit with his daughter.
Katy Perry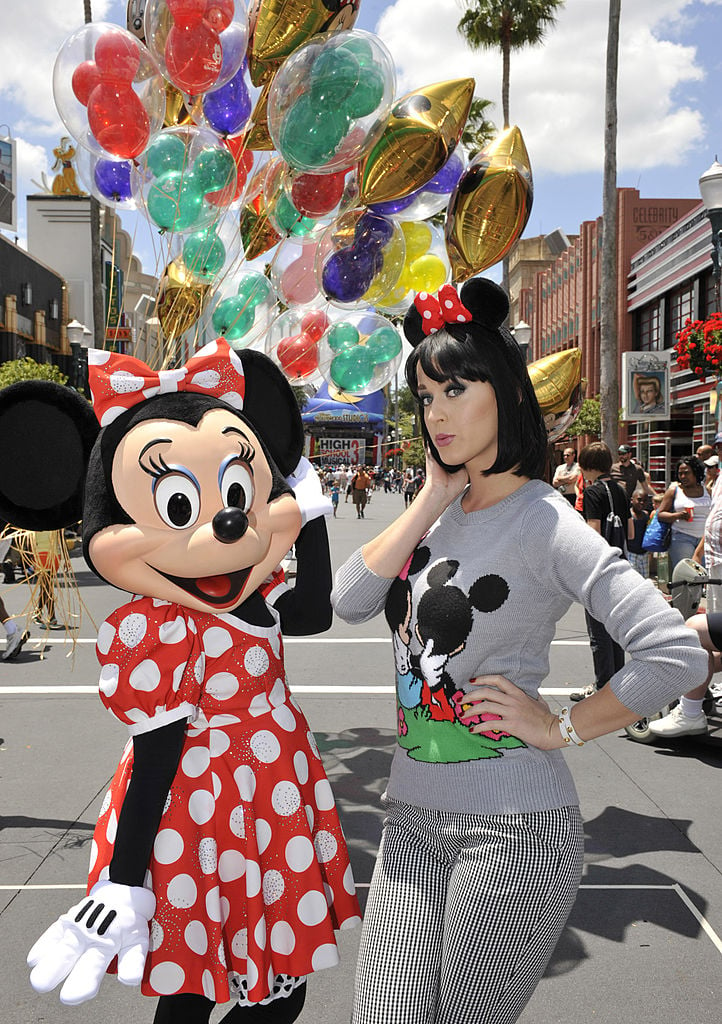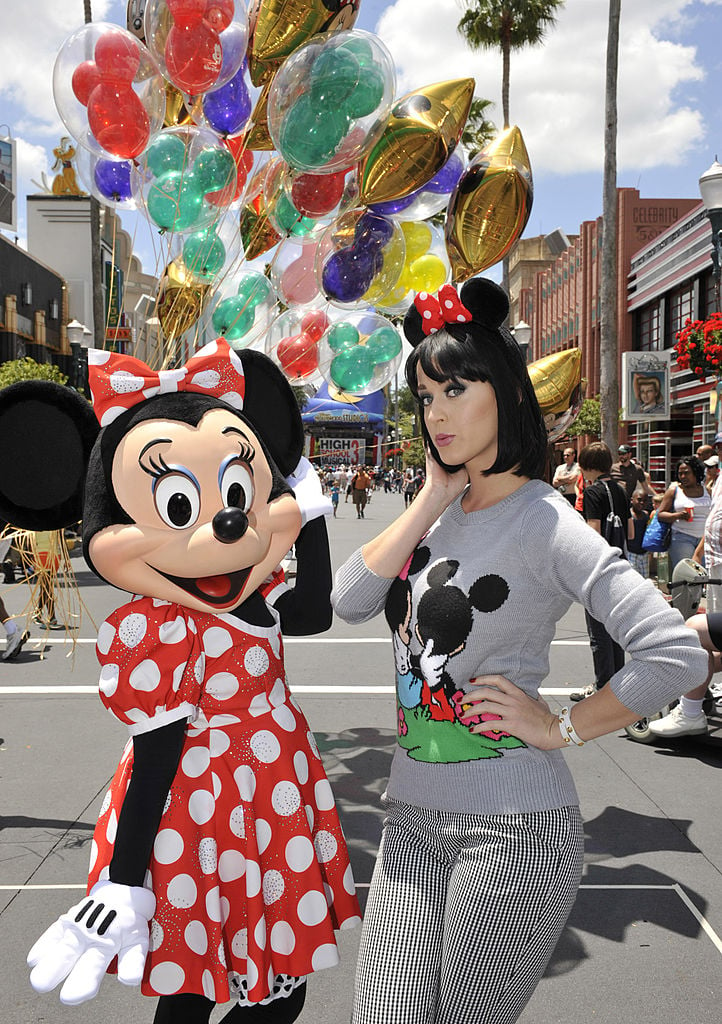 According to Disney Parks Blog, pop star Katy Perry took a break from her Prismatic World Tour to visit Disney World. During her visit, Perry got up close with Mickey and Minnie. She even shared the experience on Instagram.
Katy's posted about her love of Disney on Instagram before. In 2014, she had what she called a "princess pizza party." She shared a photo of herself eating pizza while watching Cinderella.
Live at Disney World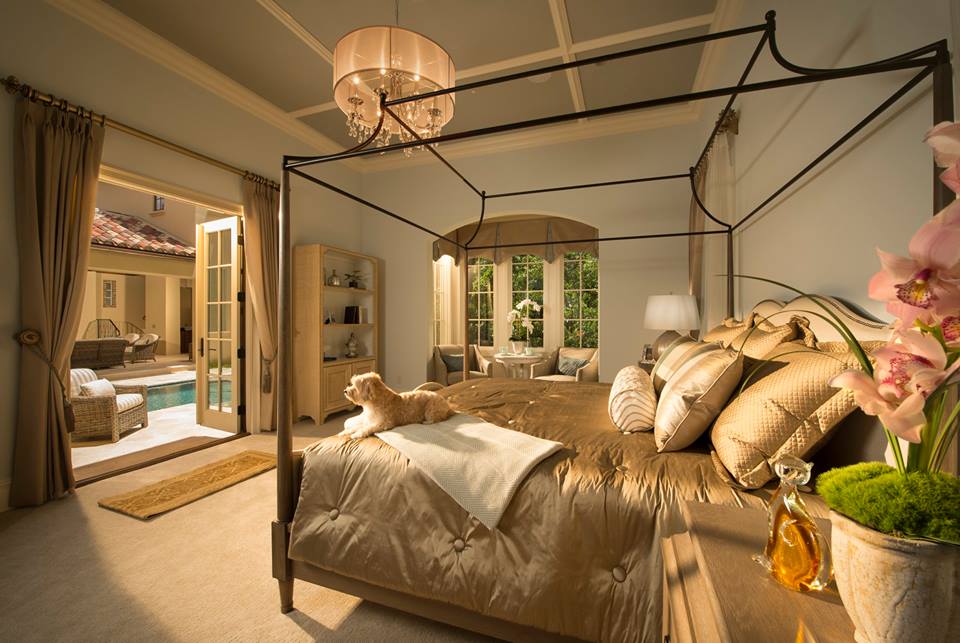 If you love Disney World as much as these celebs, maybe you'd want to live there. Seriously, it's possible. The company created a gated community, Golden Oak, for those who want to spend their lives at the park. But living at the happiest place on Earth doesn't come cheap. Homes start at $2 million but sell quickly when they hit the market, according to The Daily Mail.
At least homeowners get a lot of perks for spending those millions of dollars. Amenities include park passes, transportation to the park from your doorstep, extended visiting hours, and access to a clubhouse with a restaurant and concierge.
Why one man bought a house at Disney World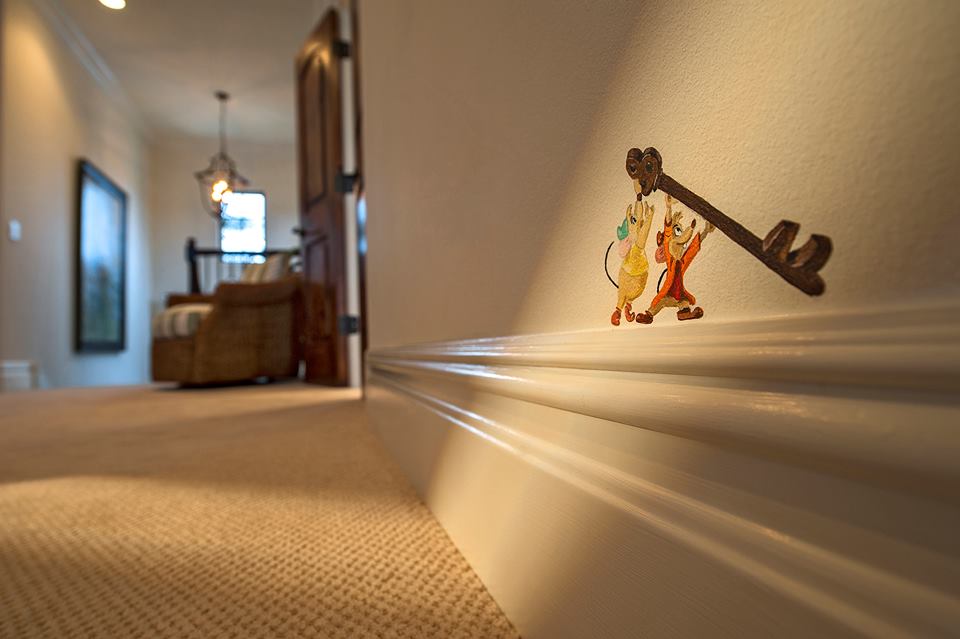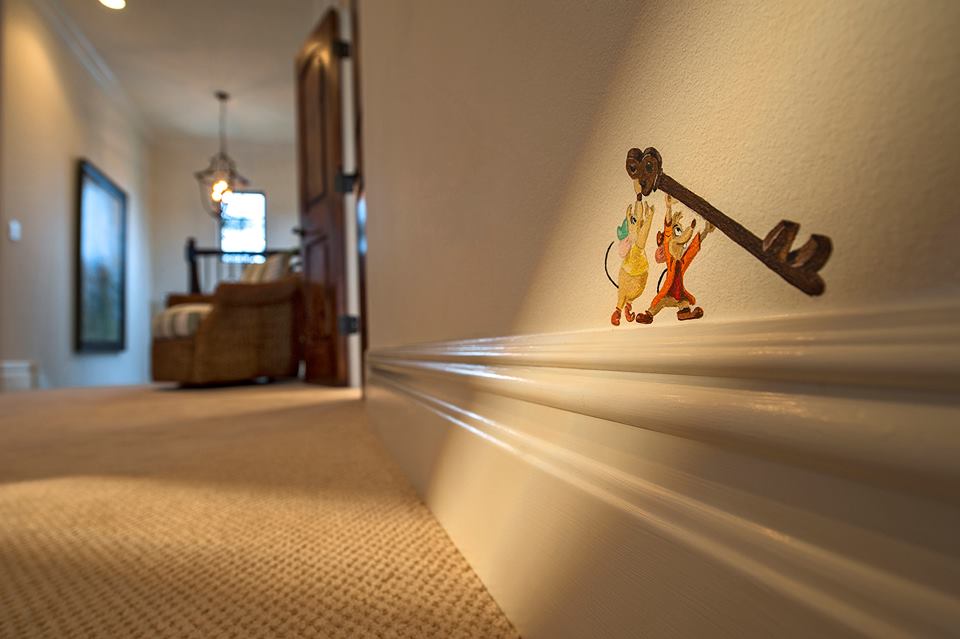 One Disney fanatic, Sam Bergami, has visited Disney World more than 300 times. So when homes went up for sale at Disney World, he bought one. He's traveled all over the world but always ends up in the same place. Bergami told The Wall Street Journal, "I always gravitate to Disney World. It's the place where I'm most comfortable."
Check out The Cheat Sheet on Facebook!