These Common Vacation Souvenirs Are a Total Waste of Your Money
Having something to remember a vacation is a sweet sentiment. But the act of souvenir shopping can go south quickly. Souvenir shops are expensive and full of very similar items. See which souvenirs are a waste of money, ahead.
Shot glasses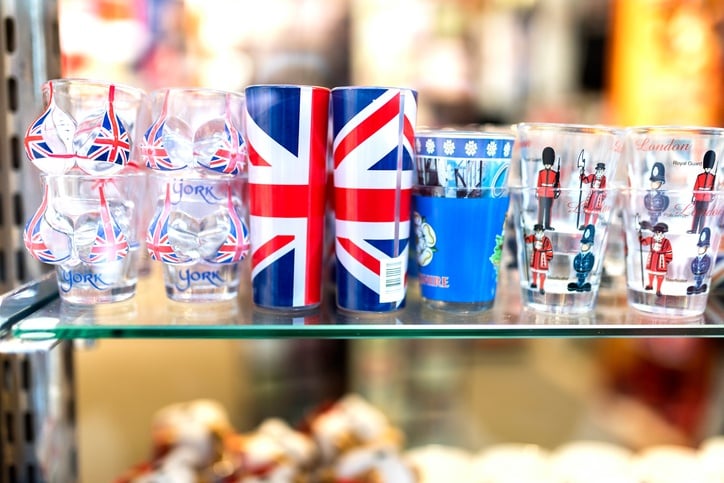 Unless you're buying one for your friend or relative who collects shot glasses, leave these alone in a souvenir shop. Nothing screams "I've been hanging on to this since college," like a shot glass emblazoned with a city's name.
Hint: Don't browse this section of a souvenir shop.
T-shirts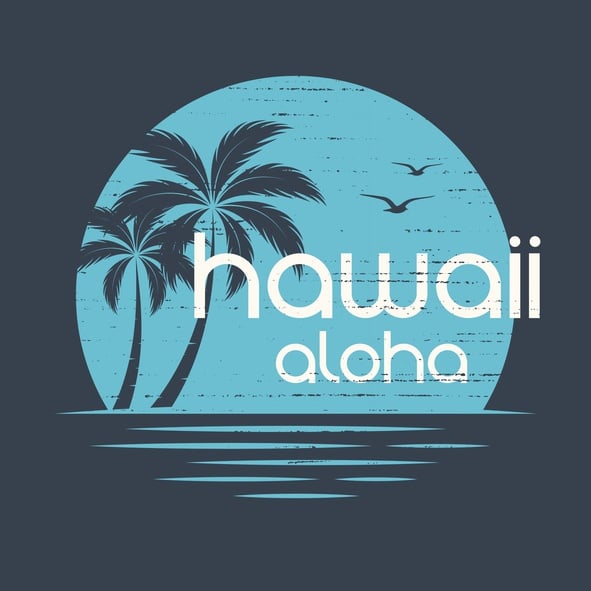 Another item to leave on your vacation is a t-shirt. Visit any slightly touristy destination and you'll soon discover all the t-shirts look identical except for the name on the front. Instead, buy a t-shirt from a local second hand store or a boutique unique to the place you're visiting.
Hint: Walk right past these items without looking.
And shorts, sweatpants, and sweatshirts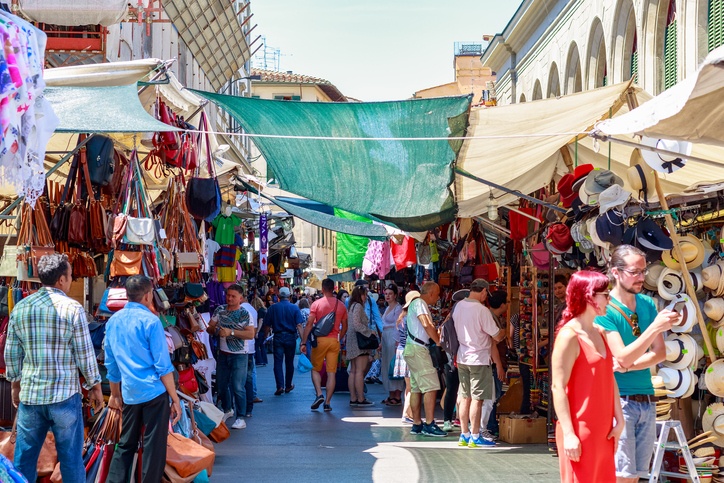 You've made it this far without sweatpants that say "Amsterdam" down the side. And a decade from now, the sweatpants will probably be riddled with holes. That is, if you still wear them. Ditto on the shorts and sweatshirts. They're not made to last, so don't expect them to remind you of your vacation for long.
Hint: Remember the saying, 'you get what you pay for.'
Water bottles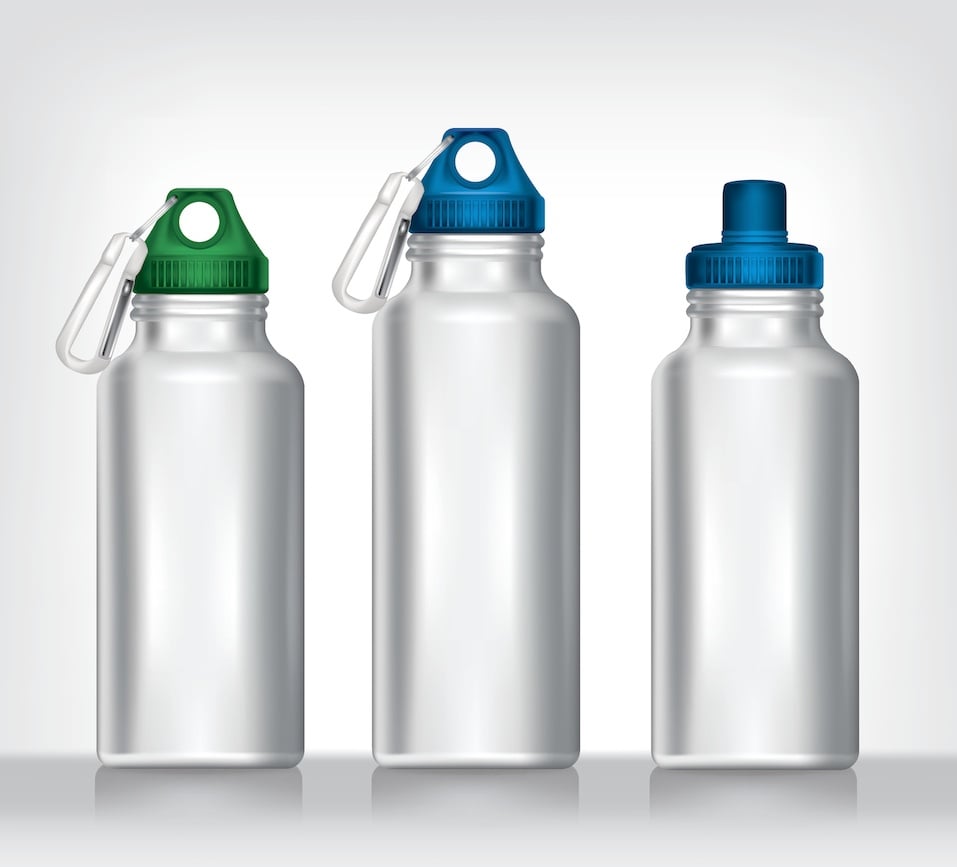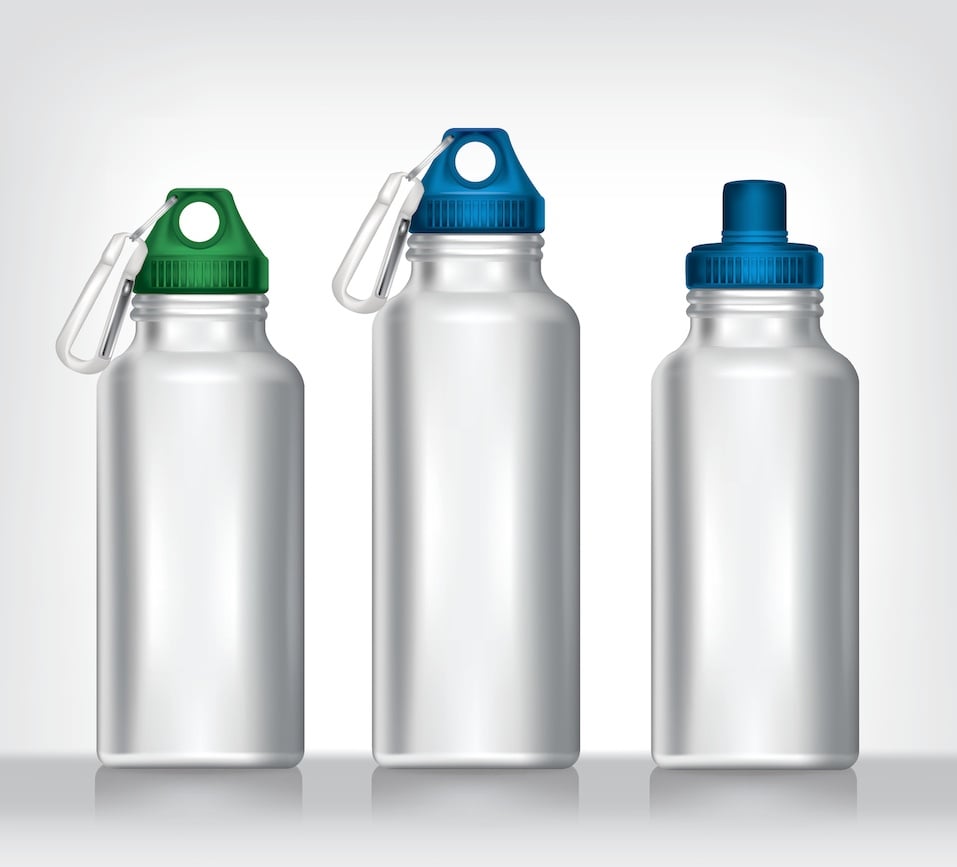 Forget about bringing home a water bottle showing off where you bought it. Chances are, because of the embellishment, the water bottle will be hand wash only. Not only that, souvenirs are notorious for being cheaply-made, meaning a water bottle won't last long after your vacation.
Hint: While these may be small souvenirs, you'll probably regret buying them.
Magnets or bumper stickers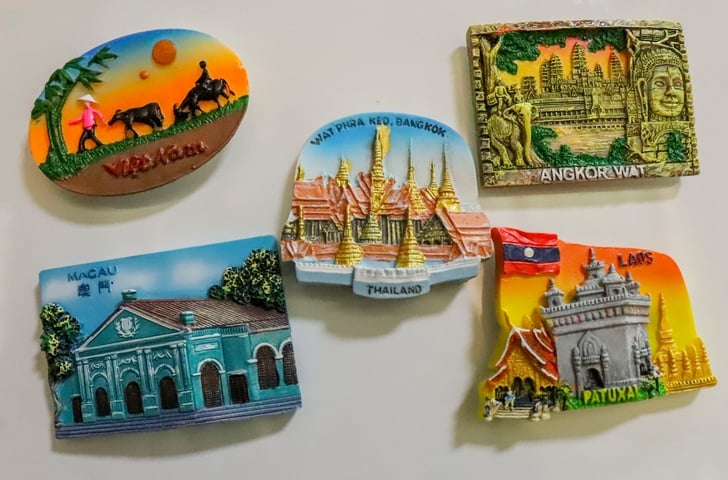 More items likely to find their way to a junk drawer are magnets and bumper stickers. Or the combination of the two, a magnetic bumper sticker. As for the magnets, they're probably made from weak magnets. Then, they'll fall off your fridge and break.
Hint: Avoid this relic of the past unless you have a specific use in mind.
Postcards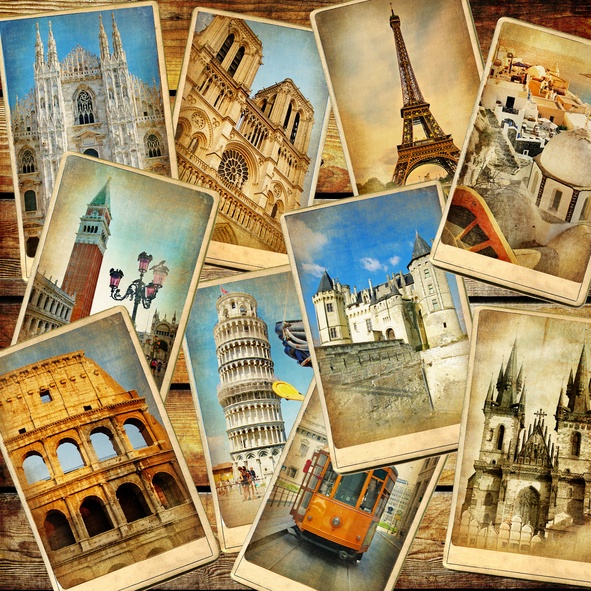 Unless you plan on mailing a postcard immediately or have a designated scrapbook for postcards, save your money. As cute as the rotating display of charming postcards is, they'll likely end up bent from travel and reside in a pile of paper at home only to be thrown away at a later date. Plus, going out of your way to buy postcard stamps is something no one wants to do while on vacation.
Hint: Research before your trip to avoid making this mistake.
Anything you can buy online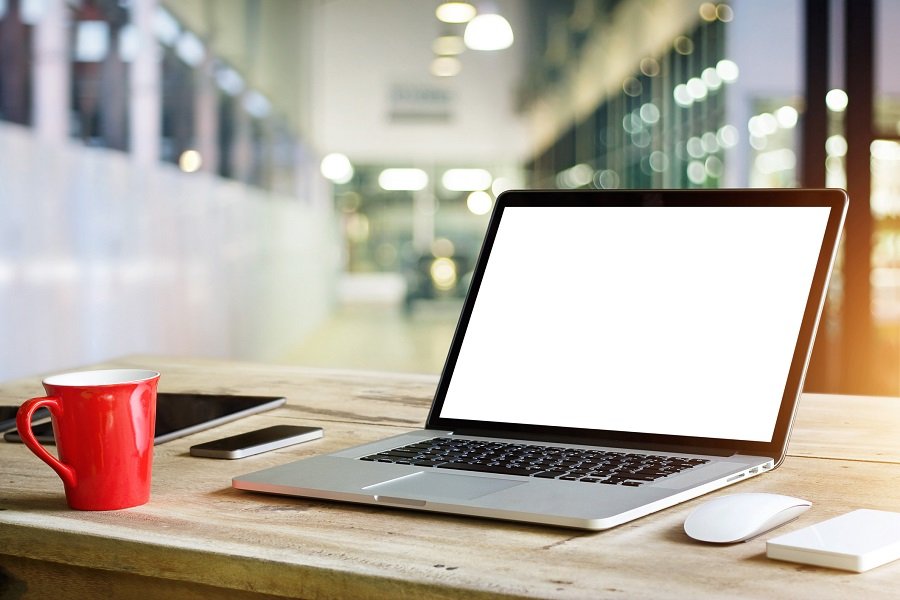 Traveling abroad, getting caught up in the mindset that you'll only visit this place once can have a negative effect on shopping habits. You may find yourself scooping up any and all souvenirs. But don't be fooled by stores abroad. They may offer international shipping and the entire transaction may cost less because of exchange rates if you place the order at home. Make sure to do research before you go on vacation.
Check out The Cheat Sheet on Facebook!
Read more: These Are the Most Hated Airlines in the United States