These Are the Incredible Dog Breeds That Prevent Airline Disasters
Our four-legged friends are nothing short of incredible. Day after day, they greet us with wagging tails and provide unmatched attention when we need it most, asking for nothing in return. And aside from everything else they already do, countless dogs also serve as indispensable members of important, high-profile organizations. The TSA, for example, is one such organization.
The TSA employs hundreds of dogs to fill the roles best suited for some of the smartest breeds around. And if you're curious whether your dog would make the cut, it's time to find out. These are the scent-sniffing pups that work alongside their dull-nosed human handlers to deter and detect potential danger. And the best part is, they absolutely love going to work. Imagine that!
1. Vizsla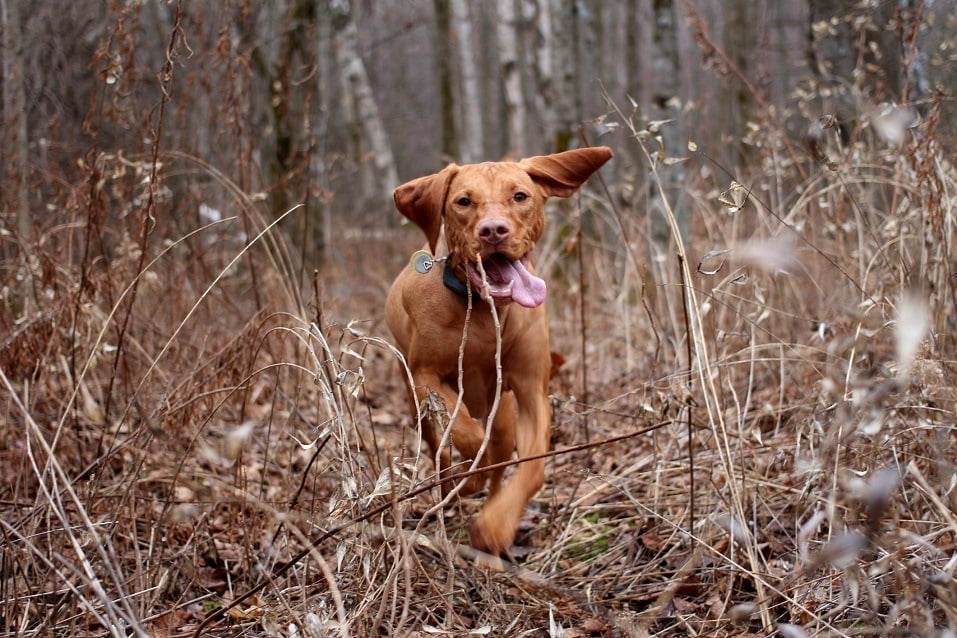 With characteristics of both pointer and retriever, the Vizsla is an expert hunting dog who's easily trained, making him an ideal dog for TSA checkpoints. Gentle and affectionate in temperament, these dogs are high-energy pups who'll jump at the chance to have their paw in a worthy mission.
In fact, one TSA agent told the New York Daily News about his experience working with Teddy, a Vizsla stationed at LaGuardia since 2013. "Teddy is very determined. The second he walks here he knows he's ready to work," TSA agent Steve Sanzillo said. "He's pretty accurate. I've seen him pick up anywhere from 250 feet away."
Next: This breed is known for being a top-notch police dog. 
2. German shepherd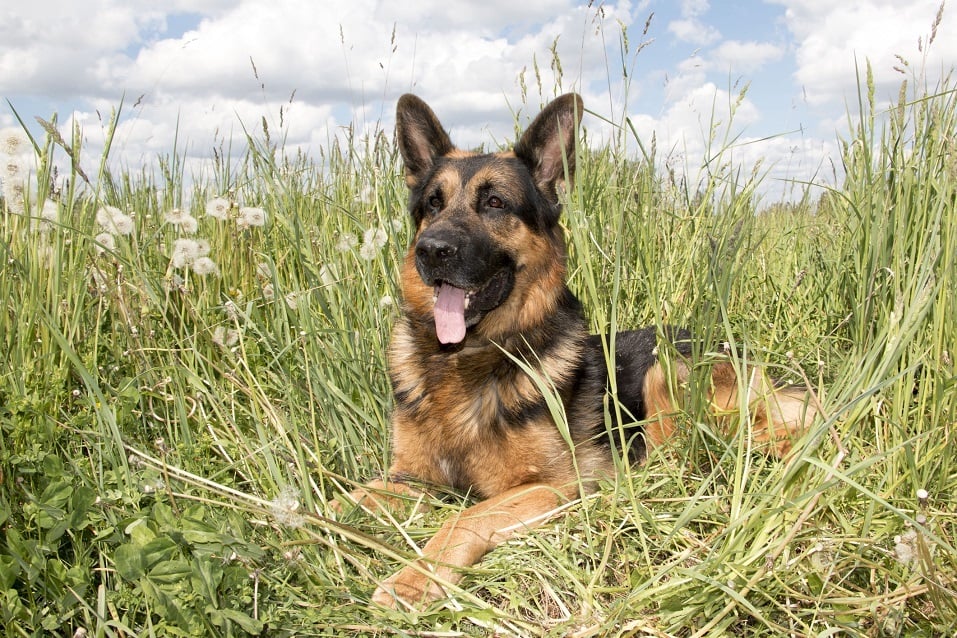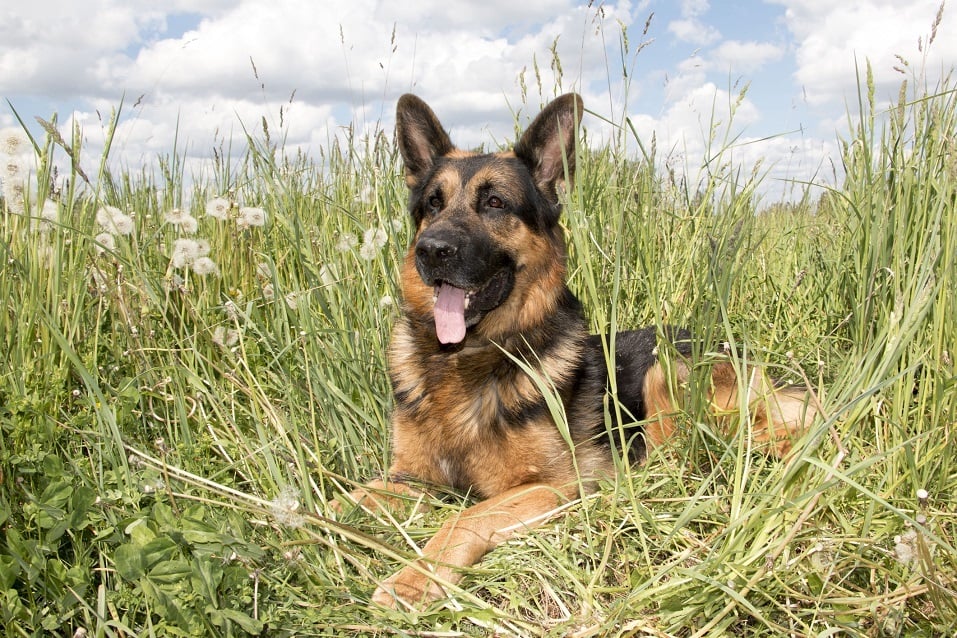 It's no surprise these all-purpose workers are an integral part of TSA's canine unit. Highly intelligent and courageous, TSA's decision to employ this breed is a no-brainer. As dogs that were born to work, German shepherds need to stay busy, both mentally and physically, and they're eager to answer the call of duty whenever it's asked of them.
Next: This breed is similar in resemblance and nature to a German shepherd. 
3. Belgian malinois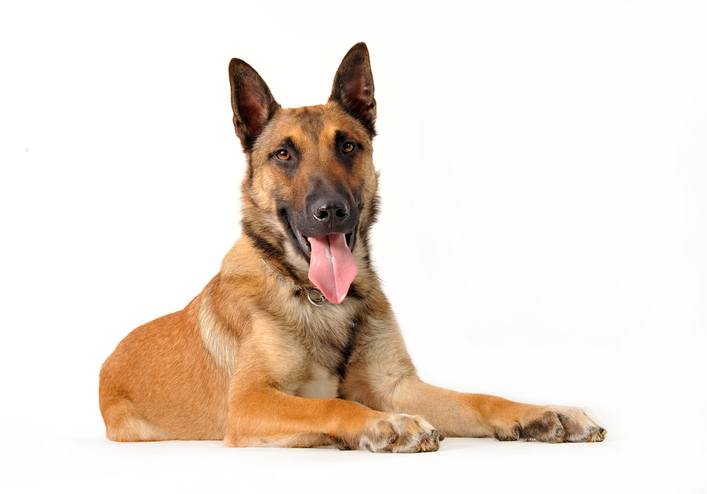 The Belgian malinois knows he needs to work for his food, so there's no doubt these guys have earned their place aboard a canine unit. Their stature is similar to that of the German shepherd. And they, too, are proud, sturdy dogs. Mals are hard workers that are smart and confident in performing the job asked of them. And one of their most notable attributes is, undoubtedly, their steadfast loyalty.
Next: Nobody can resist this fun-loving pup.
4. Labrador retriever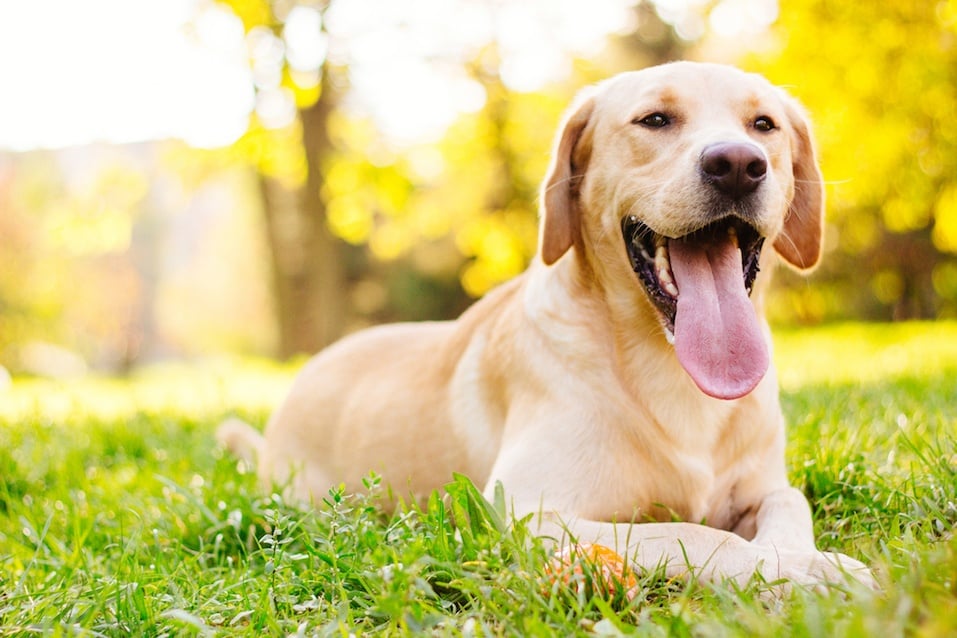 As the most popular breed in the U.S., labs are a hot commodity. Not only are they highly-prized family pets, but they're highly-sought-after working dogs, too. With more than just grade-A snuggling chops, Labrador retrievers have proven invaluable in the bomb-sniffing department, as well. It's their eagerness to please their master that makes labs such great members of law enforcement teams.
Next: This dog is also a well-loved family favorite.
5. Golden retriever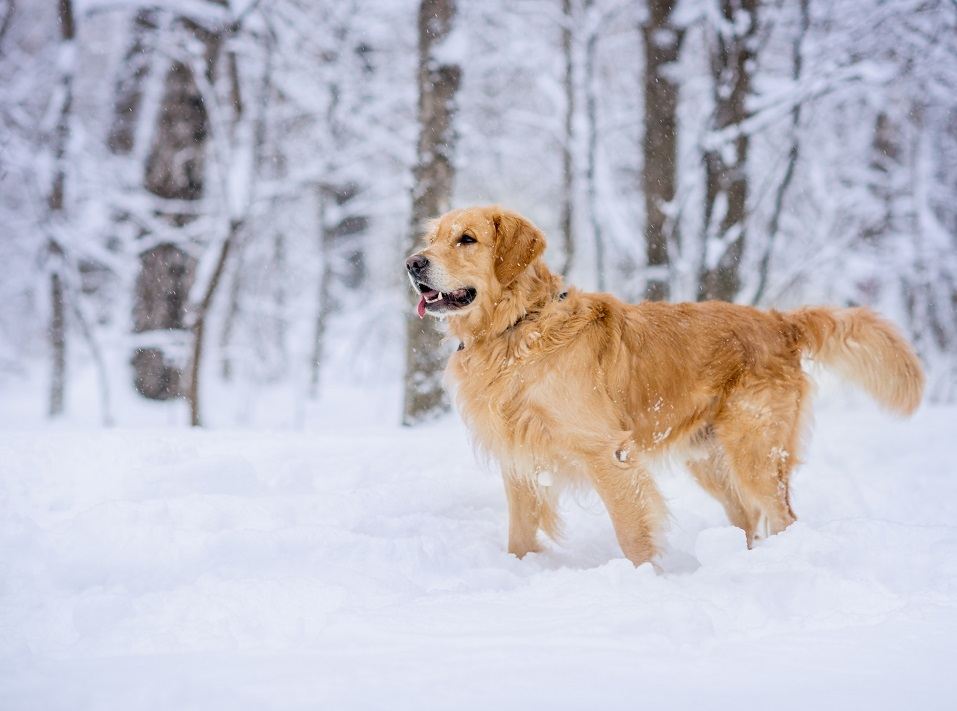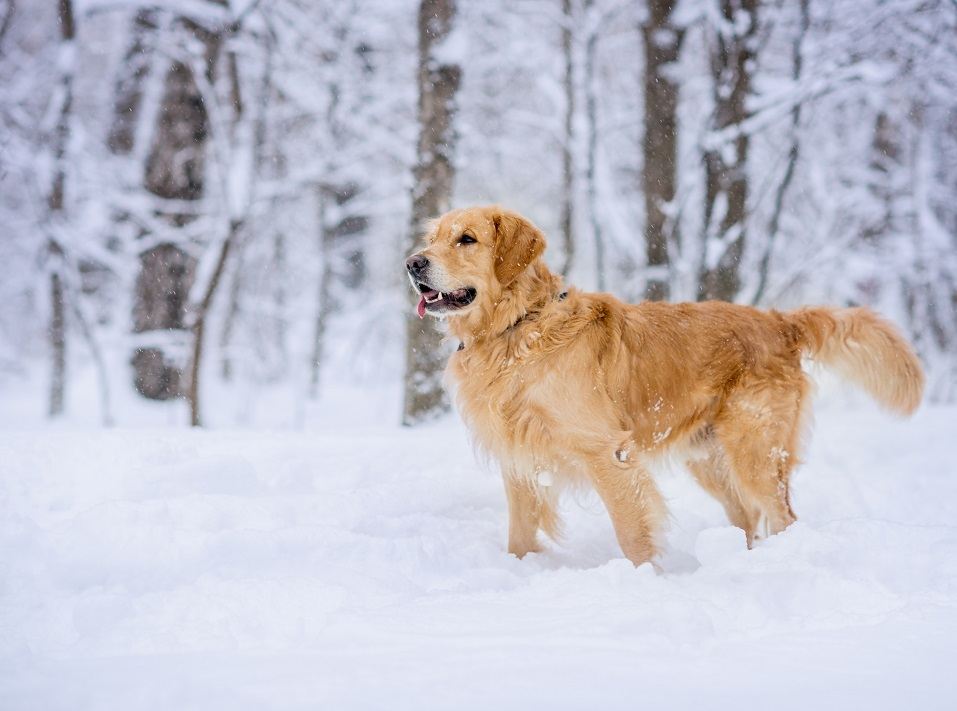 As a relative of the Labrador retriever, the golden retriever has many of the same qualities, only with a fluffier exterior. But don't let those lovable eyes fool you, goldens are strong, hard-working dogs. They serve in many capacities and strike a great balance of worker dog meets beloved family pet. When you see these guys at the airport, remind yourself that they're working, so you must resist the urge to pet them.
Next: These dogs are perfect for hunting.
6. German shorthaired pointer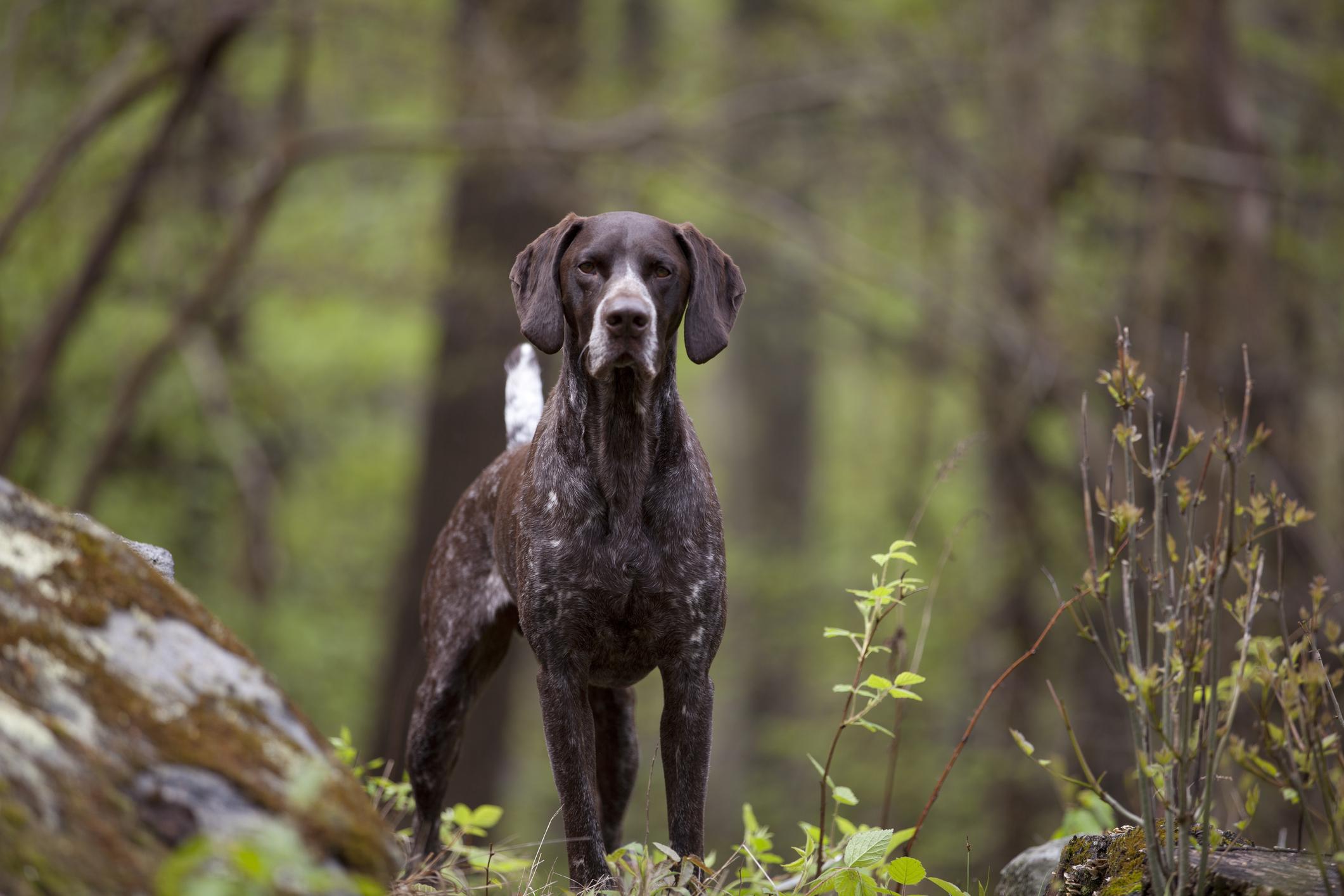 Lean, agile, and willing to please, German shorthaired pointers are known hunting dogs, which means their skills are easily transferable to the job the TSA asks of them. They're built for long days working in the field, most notably as hunting companions. These dogs are high energy and will stick with their job until it's done.
Next: A close relative of the German shorthaired pointer also makes the list.
7. German wirehaired pointer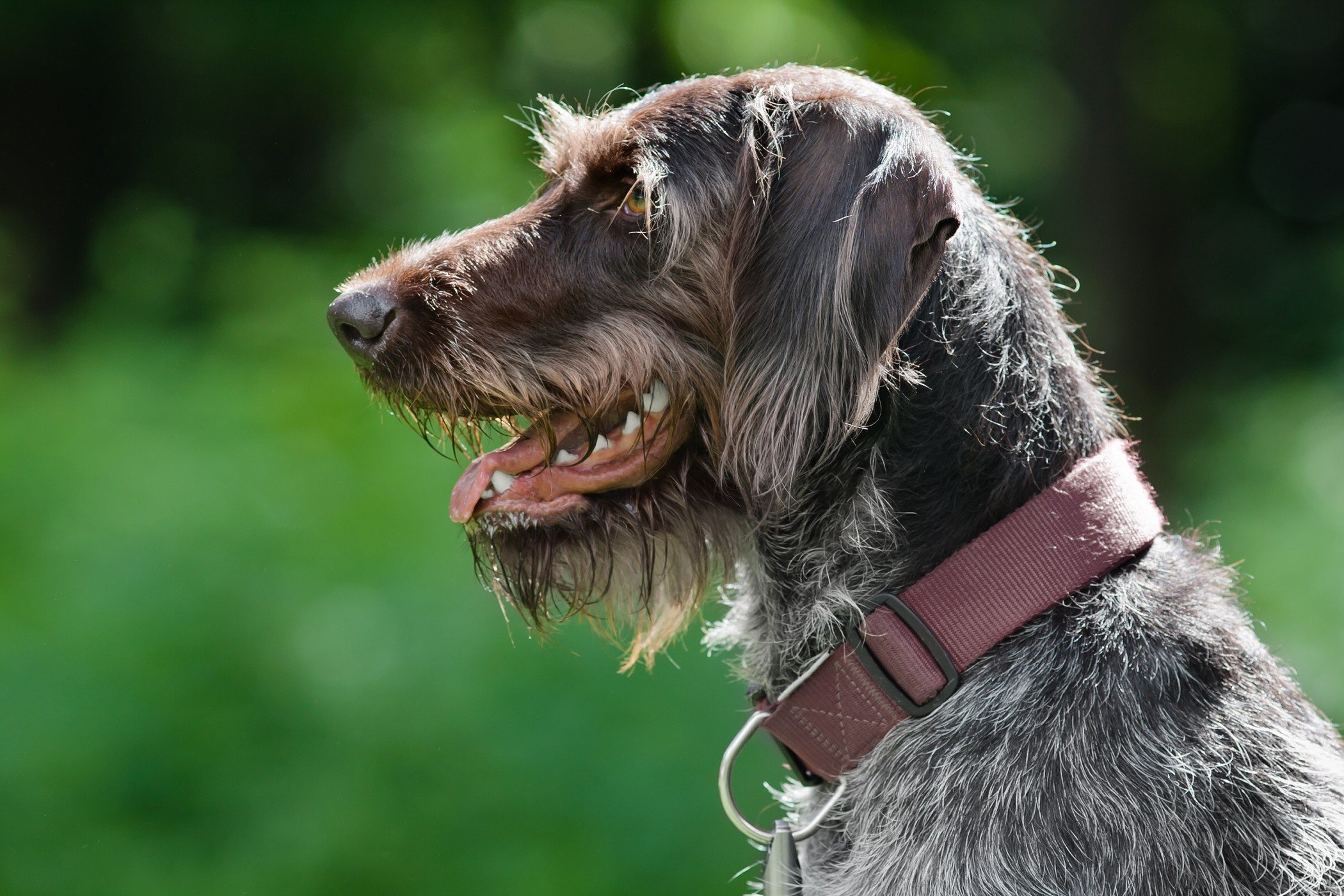 A bit heavier and taller than their relative, German wirehaired pointers bring the same skill set to the TSA. These guys are affectionate yet eager to assert their noses where needed. German wirehaired pointers are resilient, versatile, and, of course, hard to resist. Those signature shaggy beards and eyebrows contribute to their worldly expression, and who could say no to that?
Next: Now, let's get down to the details. 
8. 900 teams are currently deployed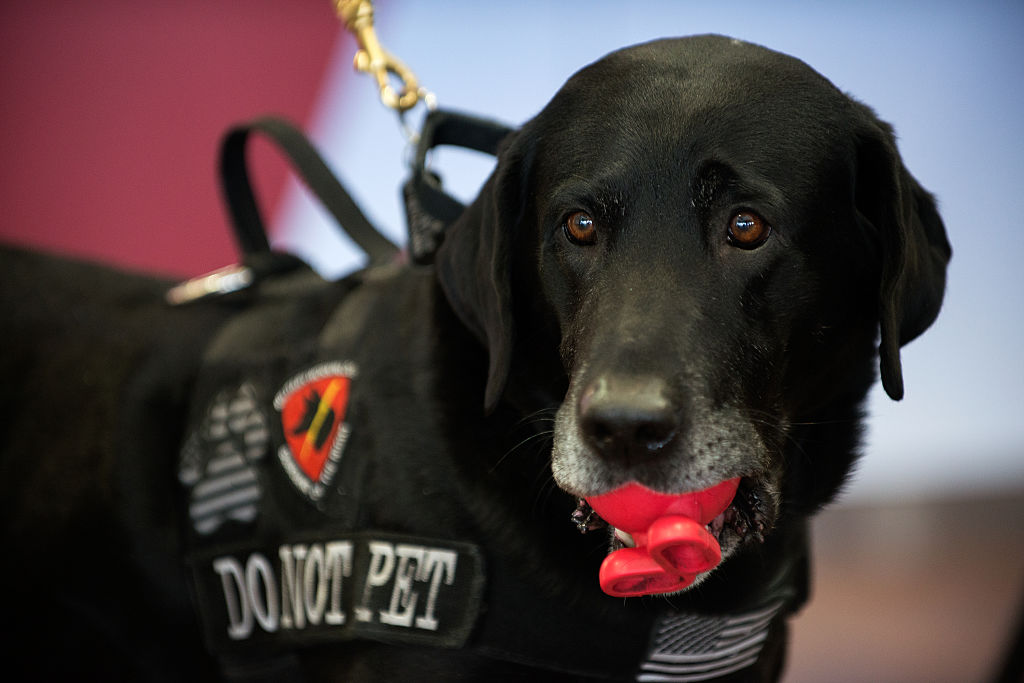 Now that you know all about the bomb-sniffing breeds, it's time to get into some logistics of these well-trained, hard-working canines. So, exactly what does their job entail in the first place, and how many dogs are actually employed by the TSA?
According to TSA.gov, "Transportation Security Administration passenger screening canine teams work to deter and detect explosives within airports and other transportation systems across the nation. Currently, there are more than 900 teams deployed in support of security and screening operations." It may sound like a lot, but the benefit these dogs bring to the entire TSA operation is invaluable.
Next: It's a little more intense than puppy school.
9. Canines go through 12 weeks of intensive training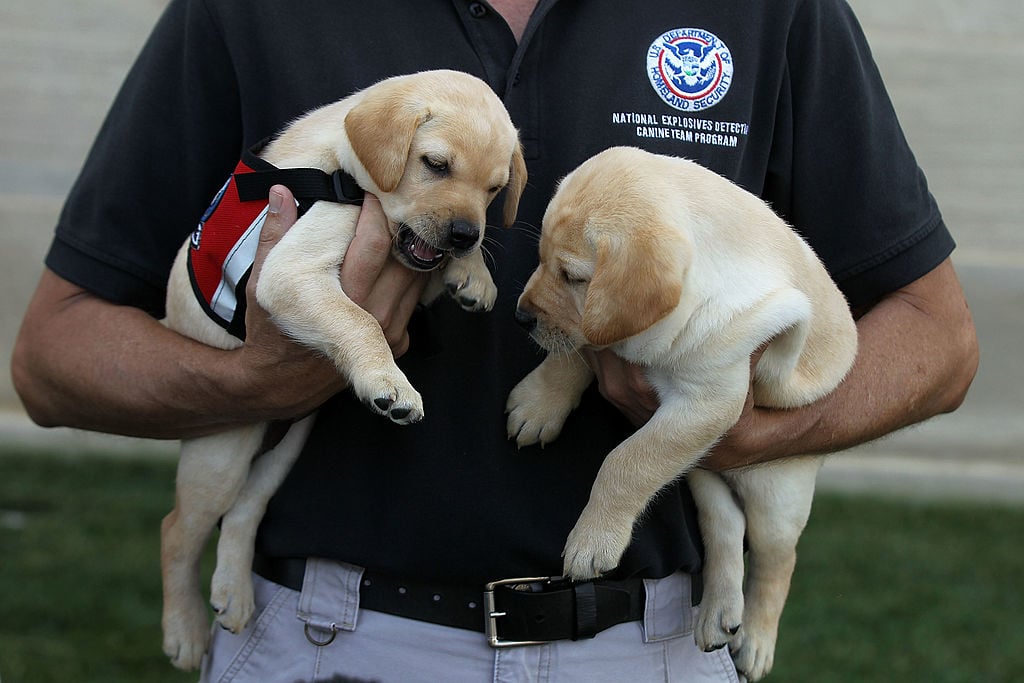 Like any well-equipped, successful employee, canine handlers and their partners must pass an intensive training course. This course is held at the TSA canine training facility in Joint Base San Antonio-Lackland in San Antonio, Texas. Conventional explosives detection canine handlers must complete a 10-week training course, while passenger screening canine handlers undergo a 12-week course.
In order to graduate, the team must demonstrate proficiency performing their duties in various environments within the transportation industry, including airport, terminal, freight, cargo, baggage, vehicle, bus, ferry, and rail. After graduation, the team returns to their station in order to get their furry partner acclimated to the environment and ready to work.
Next: Teams need to master four key elements. 
10. The teams are assessed on an ongoing basis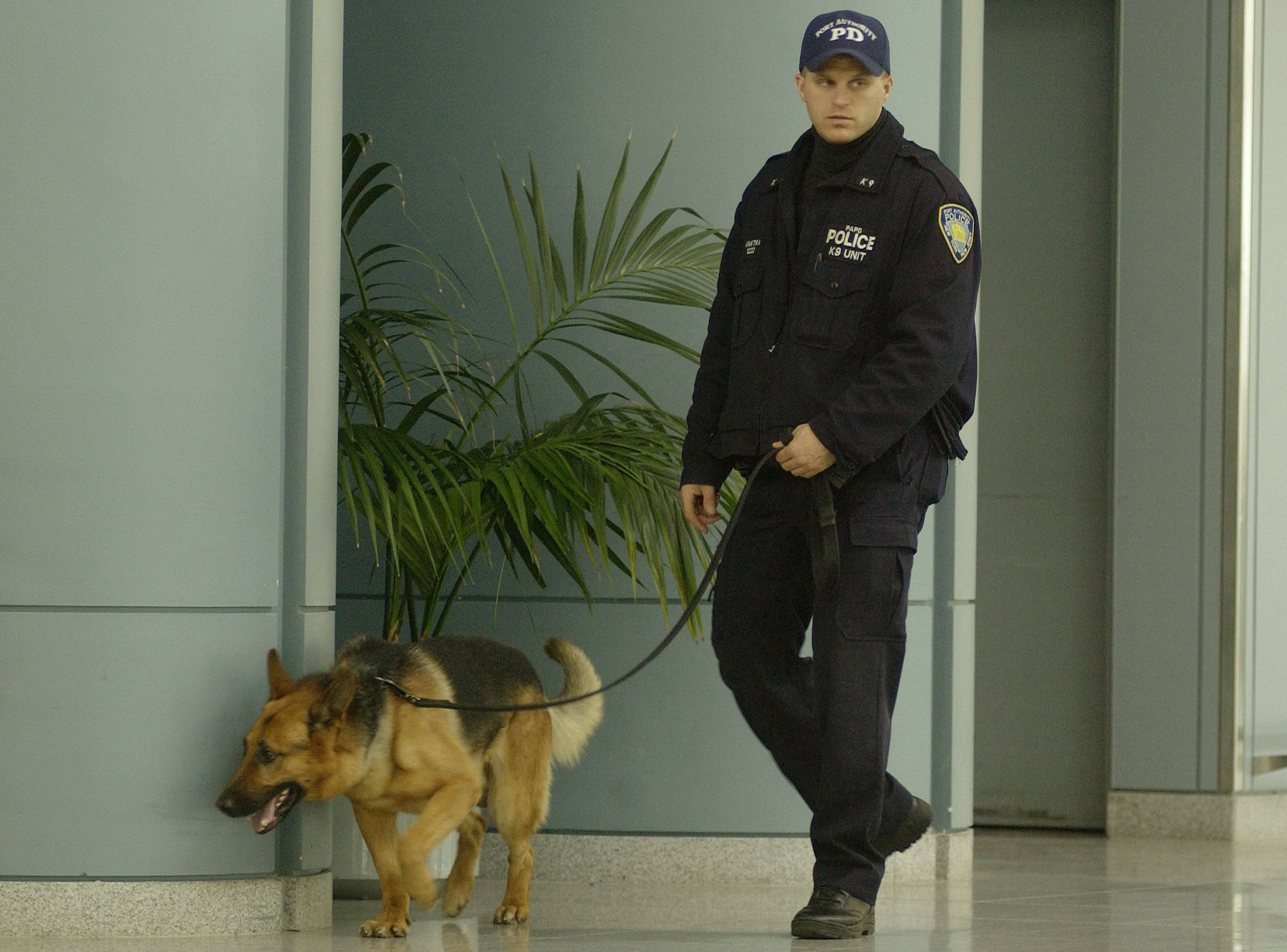 Like most certification holders, TSA canines and their handlers must pass assessments on a regular basis. While these dogs and their humans are smart, a refresher never hurts. Plus, they're in charge of sussing out potential threats to millions of people, so we want to make sure they stay as sharp as the day they completed the program.
According to the TSA, teams are tested on "four key elements: the canine's ability to recognize explosive odors, the handler's ability to interpret the canine's change of behavior, the handler's ability to conduct logical and systematic searches, and the team's ability to locate the explosives' odor source."
Next: These coworkers can't get enough of each other. 
11. The dogs live with their handlers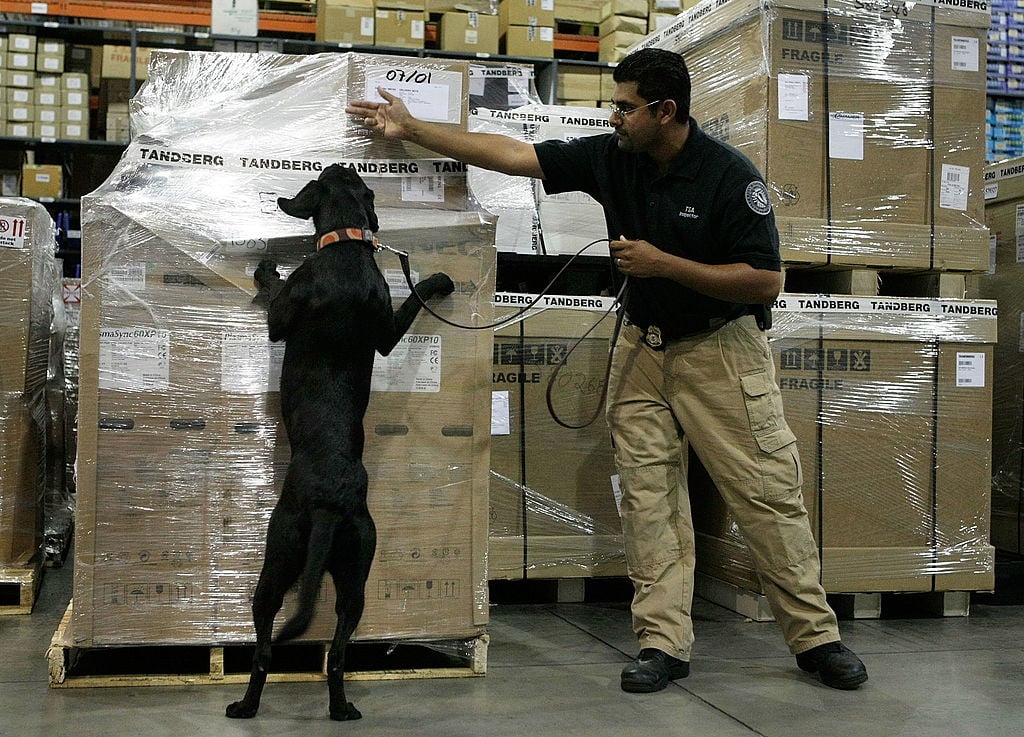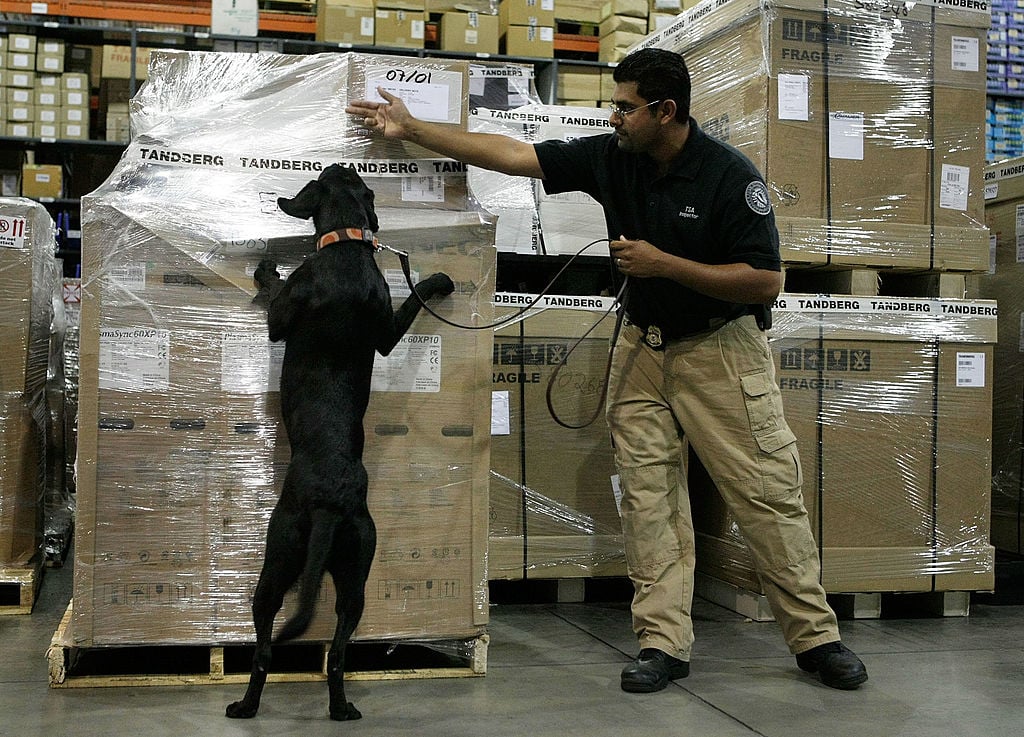 As mentioned, it's imperative that a handler can identify his four-legged partner's behaviors. Like any winning team, the two must trust each other, know how to work together, and, of course, establish an unbreakable bond. Clearly, being together 24/7 is the best way to do just that.
We've already established that each of the breeds mentioned is fiercely loyal. And when they're given the chance to actually live with their handler? Well, that's a recipe for a long-lasting friendship and a successful working relationship, to boot. When they're not on the job, you can find TSA canines sprawled out on the family room sofa, deep in snuggles.
Next: Their skills are invaluable.
12. They're much more than just a cute, wet nose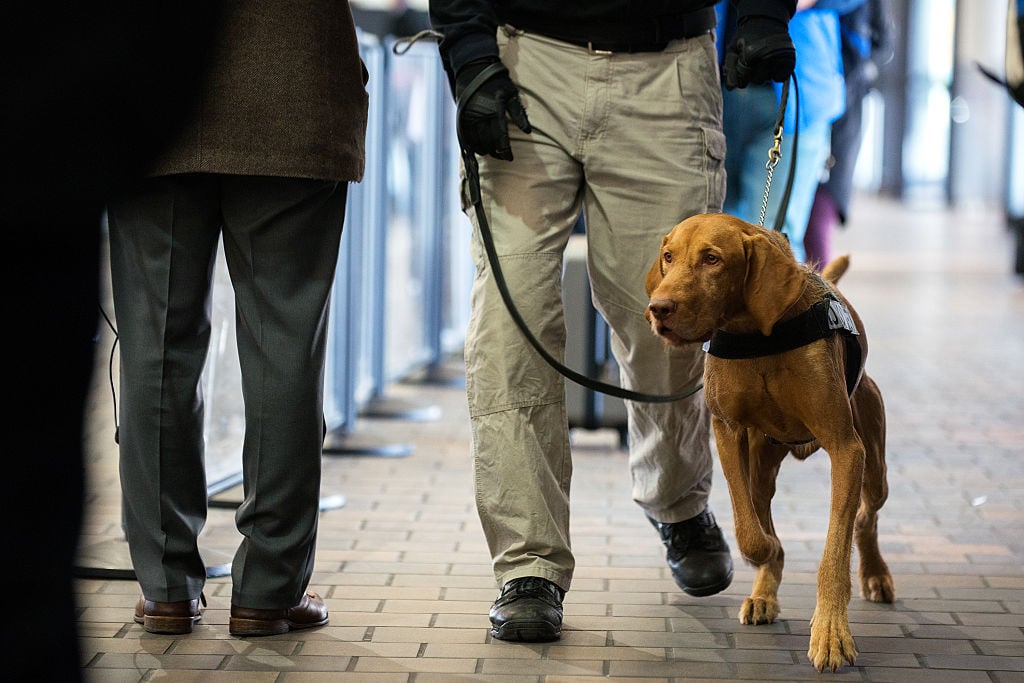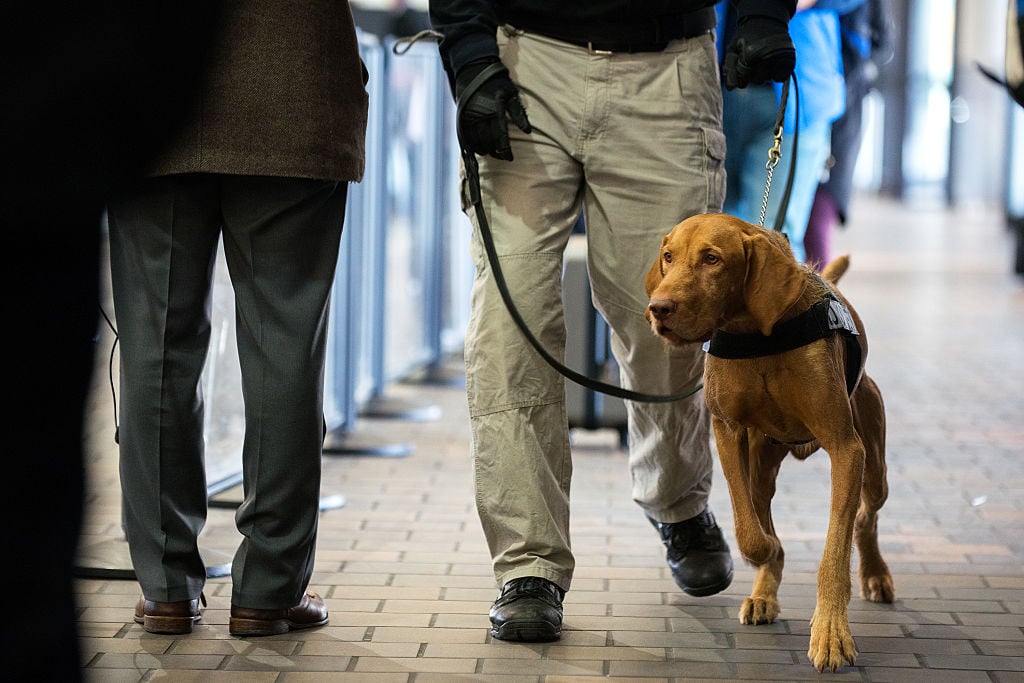 Yes, those wet noses sure are adorable, but working dogs bring so much more to the table than good looks alone. In fact, they play an essential role in fighting terrorism. "Most people don't realize that without our efforts, multiple things would come to a halt at the airports and transportation systems across the nation," K-9 handler Lori Potoczek said.
"While extremely cute, our partner's noses are also an extremely important tool in the fight against terrorism." Furthermore, we certainly agree with Potocsek's sentiment — doing your job with a dog like Doc would make just about anyone happy to get up and go to work in the morning.
Next: Their noses are an essential tool for the TSA.
13. They can recognize at least a dozen explosive smells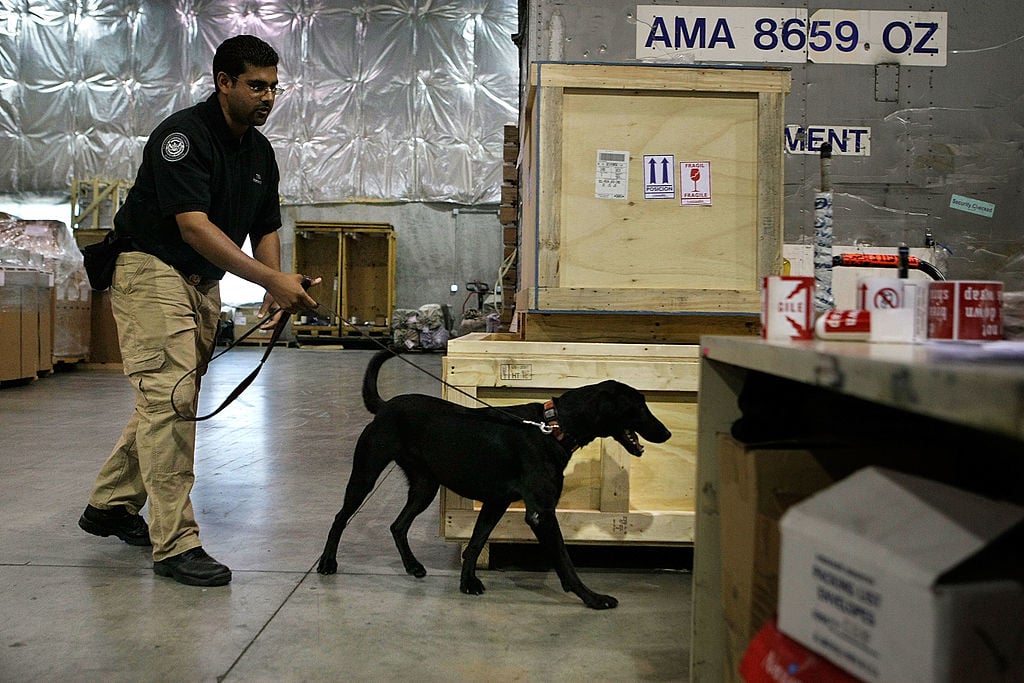 So, just how good are their noses, in the first place? "His nose is thousands of times more sensitive than our noses. He can pick up a lot more than we can," TSA K-9 agent Michelle Ramos told the New York Daily News. "Let's say you have a cheeseburger. He can smell the ketchup, the bun, the burger, the pickles, bacon, mayonnaise — whatever's on. He breaks it all up." So, it's fair to say that a dog's sense of smell is far more heightened than that of a human.
Next: K-9 units reduce wait time for passengers. 
14. The presence of K-9 units speeds up the screening process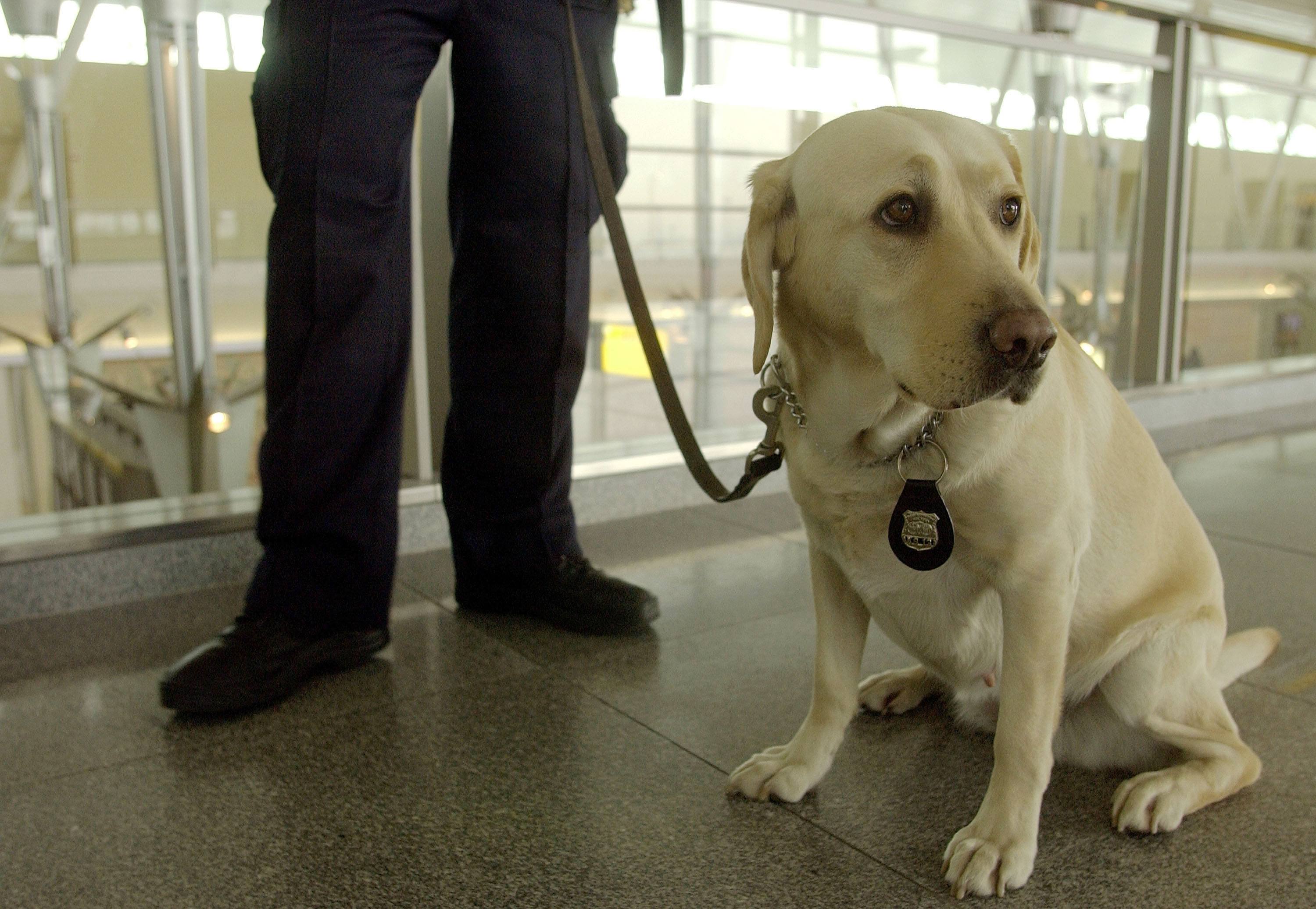 We know their worth in terms of skill set, but TSA canines have much more to offer than their ability to spot a dangerous scent alone. Anyone who's suffered through long, agonizing airport security lines knows all too well how important it is to have timely procedures in place. And as it turns out, having canine units on hand significantly reduces wait time for passengers.
Adding an extra layer of security at TSA checkpoints, canine teams can screen over 400 passengers in an hour, which means more passengers can receive expedited screening without sacrificing proper security measures.
Next: You can even have one of your own. 
15. You can adopt a TSA dog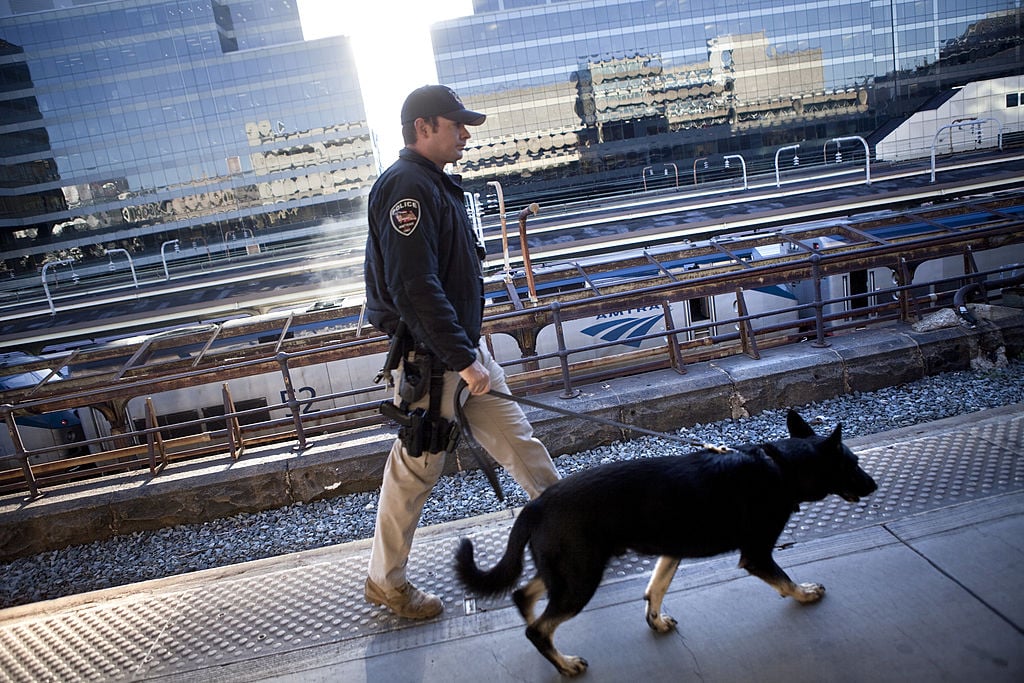 Yes, the TSA has a Canine Adoption Program, and pups that didn't meet the training center requirements, for instance, are primed for the picking. Some dogs available for adoption are well-trained, while others are not. Some are old, some are young, but all are in need of loving homes to call their own. On rare occasions, dogs who've been retired from government service will also be up for adoption, but it's not likely.
"I'm definitely going to keep her," Mike Jasiecki, a handler in TSA's K-9 unit at Newark Liberty International Airport, said of his 51-pound Malionois TSA partner named Youri. "She's a great dog. You don't realize how close you become."
"Very, very rarely do you hear of a handler giving up a dog," Bryan Szostak, treasurer of the National Association of Professional Canine Handlers, told NJ.com. "It would be like giving up one of your kids."
Read more: Exceptions to TSA Rules All Travelers Need to Know