These Easy Kitchen Hacks Will Make You Question How You've Been Cooking Any Other Way
Sometimes, especially after a long day at work, cooking dinner just seems too tedious. Stressing out over a recipe only to be faced with the aftermath of cleaning greasy pans, crumby stovetops, and the resulting dishes doesn't feel worth the battle.
These cooking and cleaning hacks have the power to change that, helping both the prep process and the clean-up to go off without a hitch (or a nasty mess).
1. Clean greasy stove grates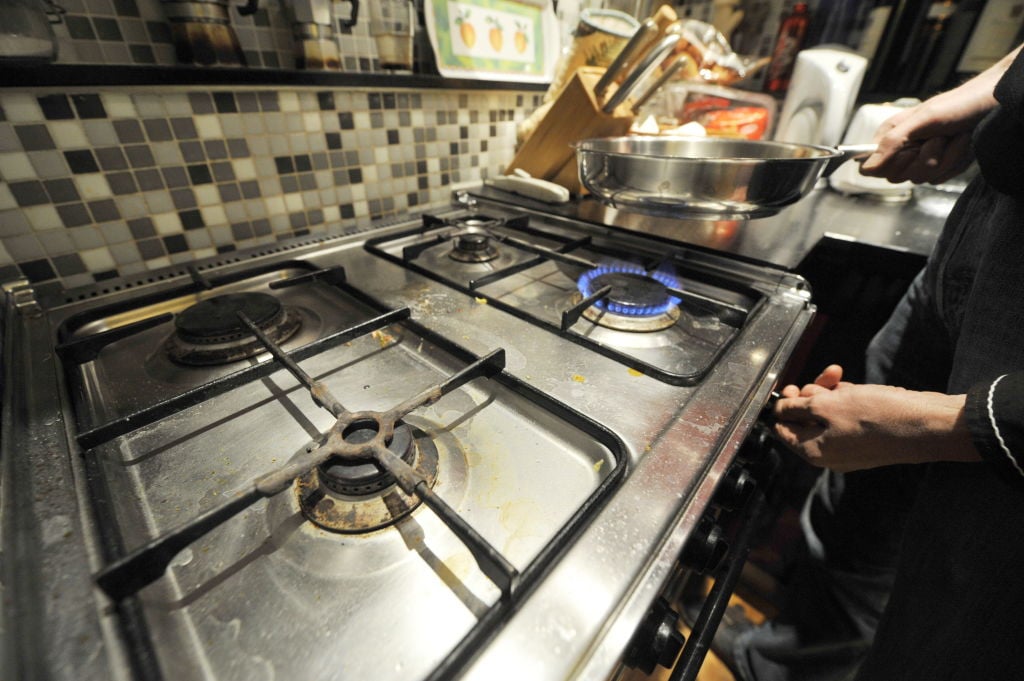 Ever spent what felt like hours scrubbing the oil and grease stains on your stove grates to no avail? You're not alone. Turns out scrubbing isn't the way to go at all.
Seal each individual burner Ziploc bag with about 1/4 cup of ammonia. Leave the bag sitting on a cookie sheet overnight and wipe the burner clean using a sponge the next day.
Next: How to make your pasta taste perfect.
2. Save your pasta water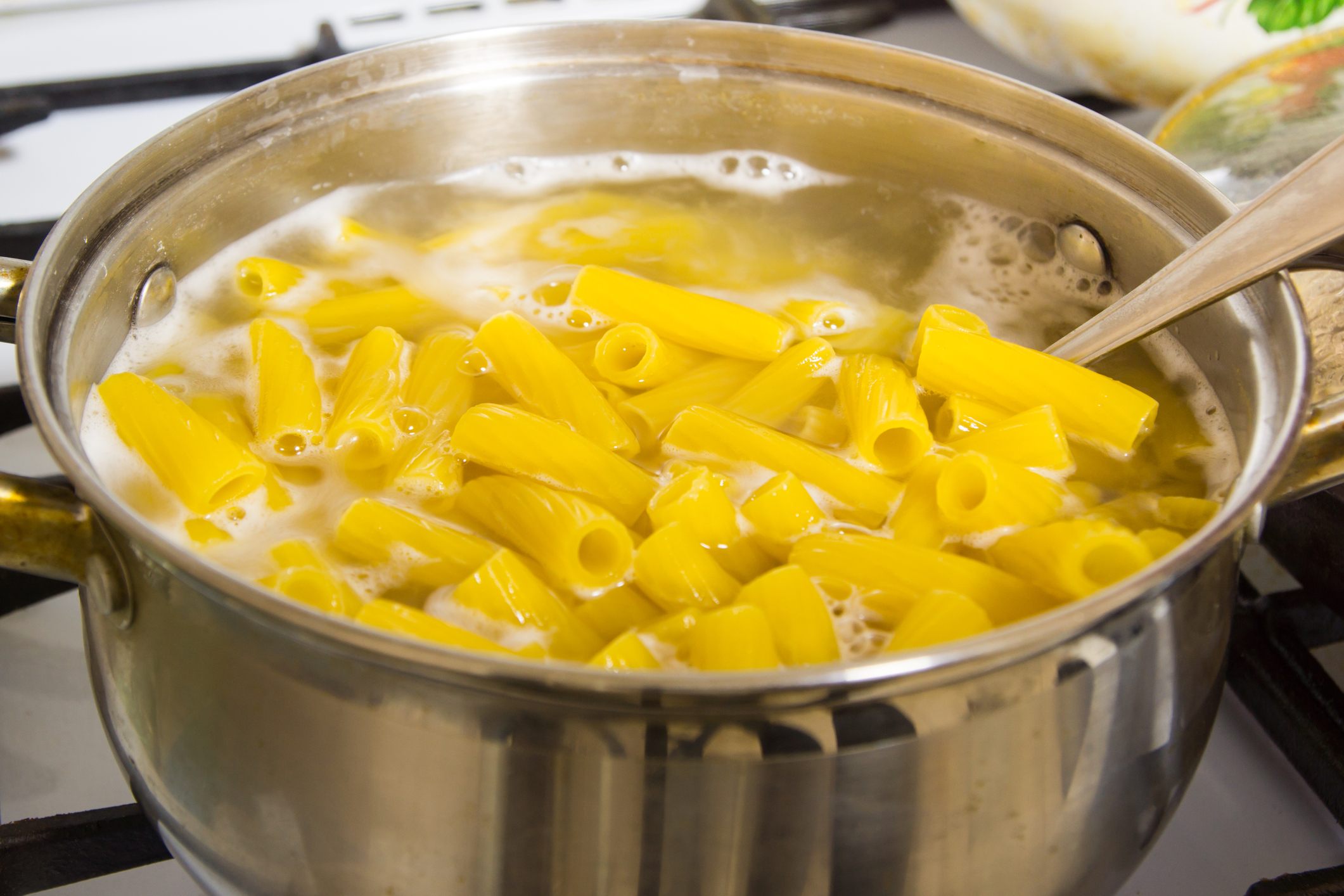 It turns out all your perfect pasta sauce has been missing is a bit of the water you cooked the pasta in. Save a half cup of the pasta water before draining the rest and pour it over pasta al dente before adding in other sauce ingredients. "The liquid clings to the pasta and aids in creating a creamy sauce, no cream necessary," Popsugar found.
Next: How to make sure no wine ever goes to waste.
3. Save your spoiled wine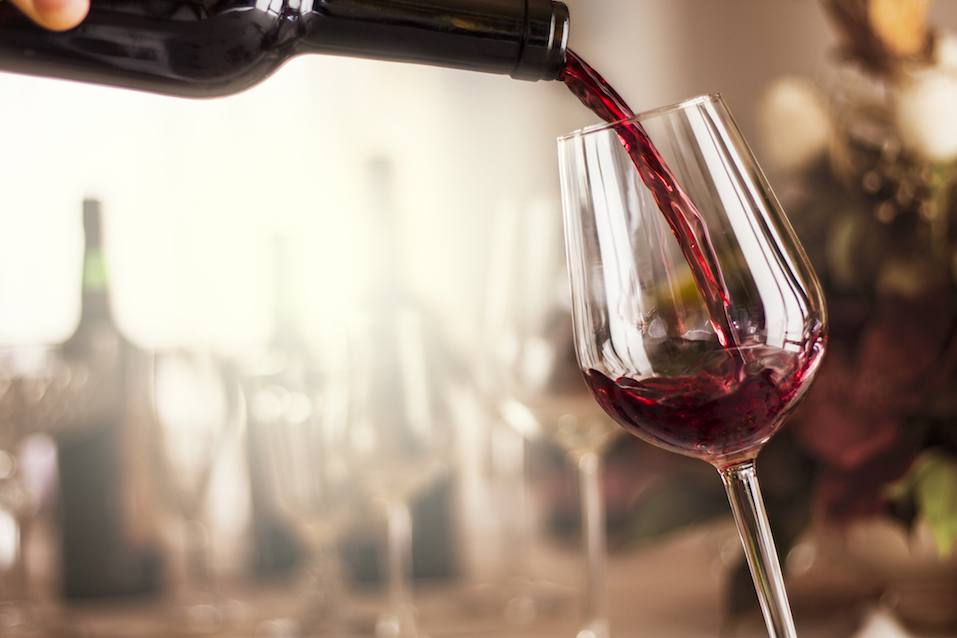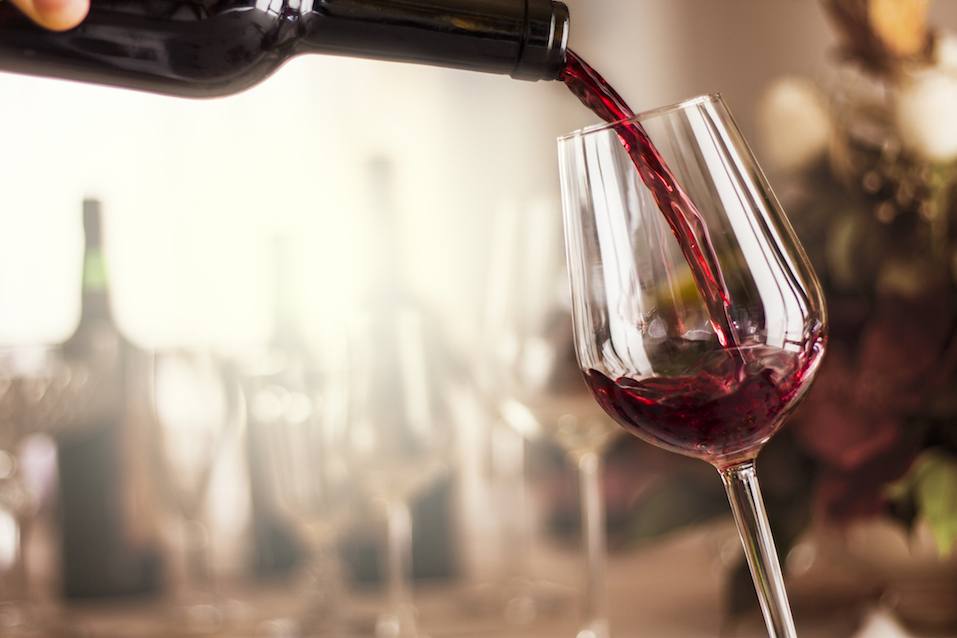 If you have a bottle of wine you know you won't finish, don't pour it down the drain just yet. Fill an ice cube tray (or trays) with the leftovers and freeze them to toss into a warm glass later on or make a sangria.
All hope isn't lost if you accidentally left the bottle of wine uncorked and half full from the night before. According to the American Chemical Society, swirling a clean penny around in a glass of wine will save a spoiled glass of wine.
Next: The cooking tool that's often improperly cleaned.
4. Don't forget about your cutting boards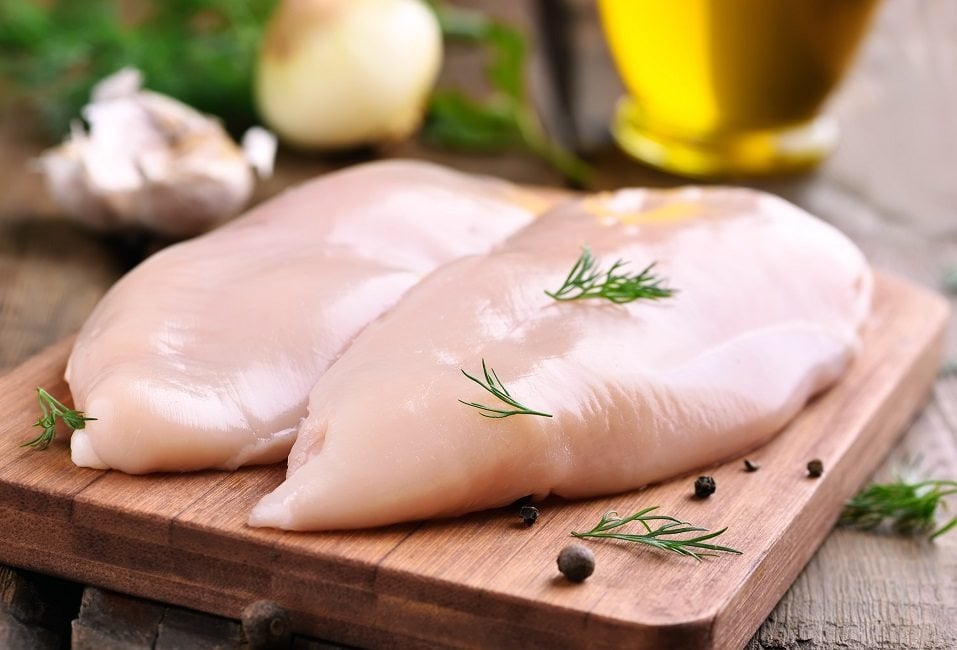 Cutting boards often take the back burner to your other pots and pans (no pun intended) and just receive a quick wipe down before being shoved back into the drawer they came from. There's a quick, little-known way you can clean your cutting boards without putting a dent in your schedule.
Sprinkle wood cutting boards or butcher blocks with kosher salt and rub the surface with the cut side of a lemon. Wipe off the excess salt and finish up by rubbing mineral oil into the boards and rinsing them after 10 minutes.
Next: Muffin tins for the win.
5. Bake the perfect sized cupcakes and muffins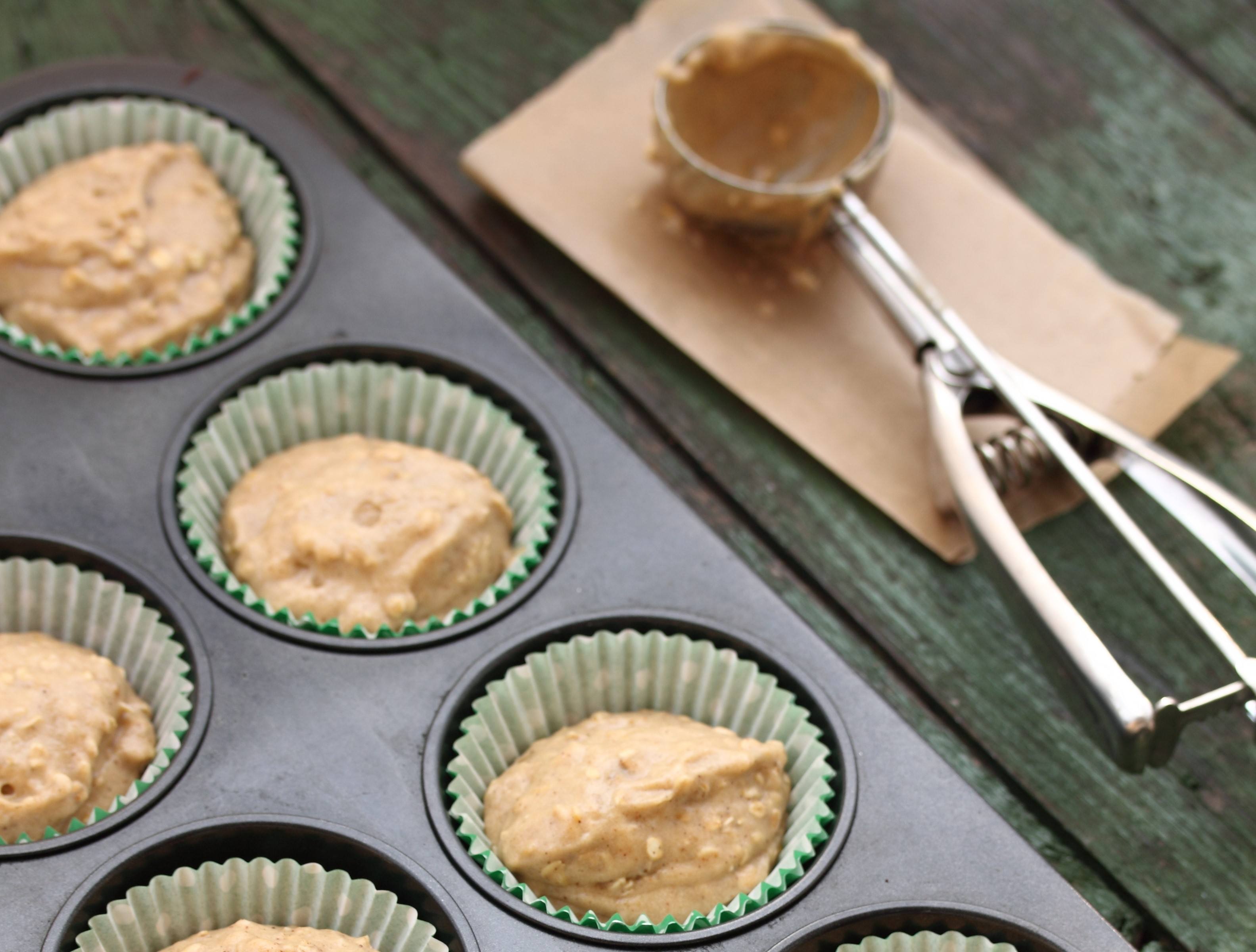 A disher, more commonly known as a spring-loaded ice cream scoop, will help you bake equally sized muffins and cupcakes mess-free. Muffin tins filled with the same amount of batter bake more evenly and cook and cool at the same rate.
Next: The breakfast baking tip everyone needs.
6. How to make bacon even better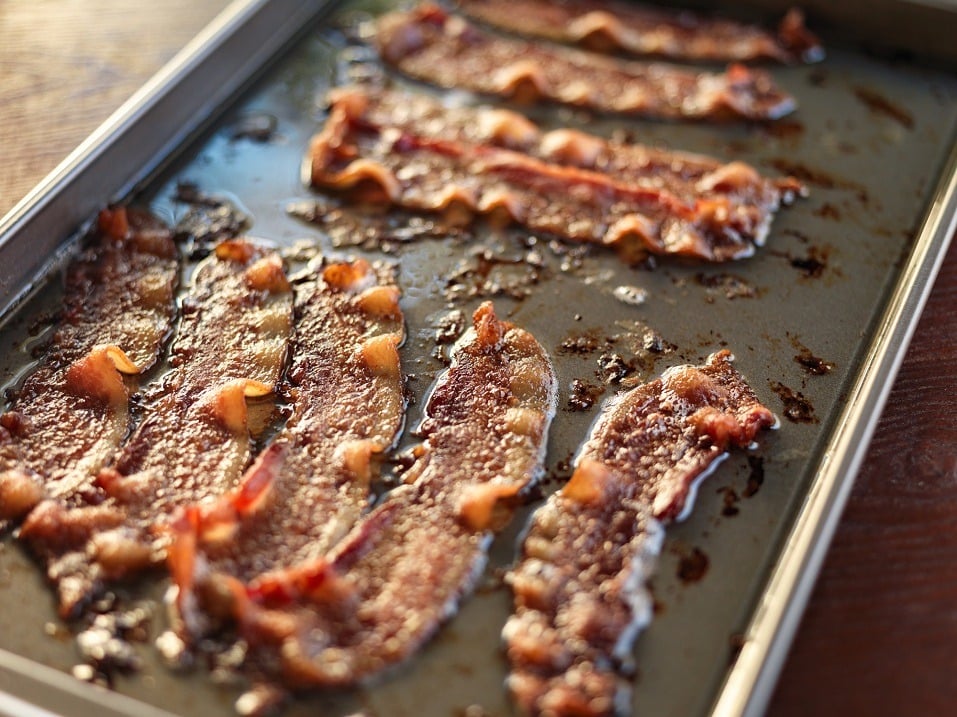 Broiling bacon in the oven is a cleaner, less painful way to make your family's favorite breakfast staple. It may seem easier and more obvious to throw bacon in a skillet and suffer through the grease stains and pains, but broiling it in the oven is much cleaner and frees up stove space to flip pancakes on.
Line a cookie sheet with foil and try making your bacon in the oven — it'll actually cook quicker than frying it.
Next: The cooking tool you need to save time and avoid a mess.
7. Invest in a Microplane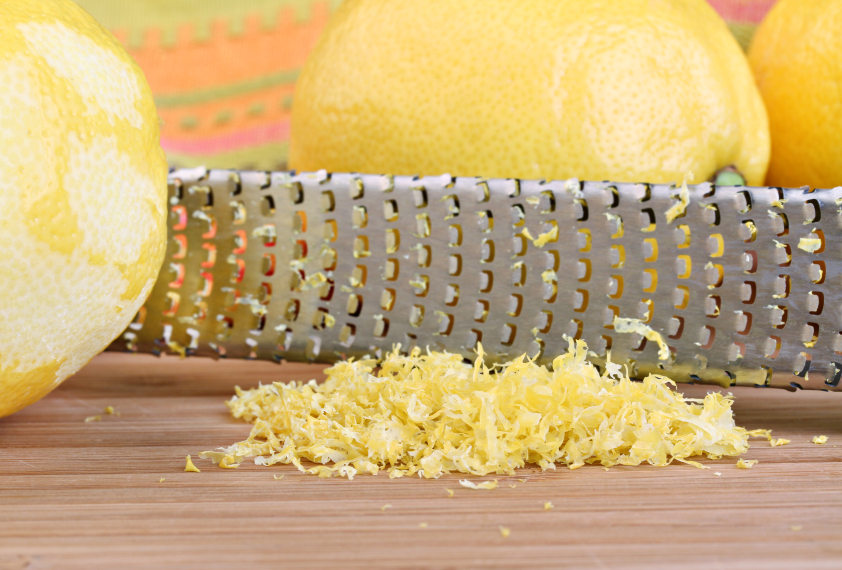 A Microplane, also called a zester or grater, is more than just the key to perfectly shredded cheese. Zest fruit, peel and mince garlic, and grate ginger in only a few minutes.
Next: An easy hack for a seldom-cleaned appliance.
8. Clean your faucet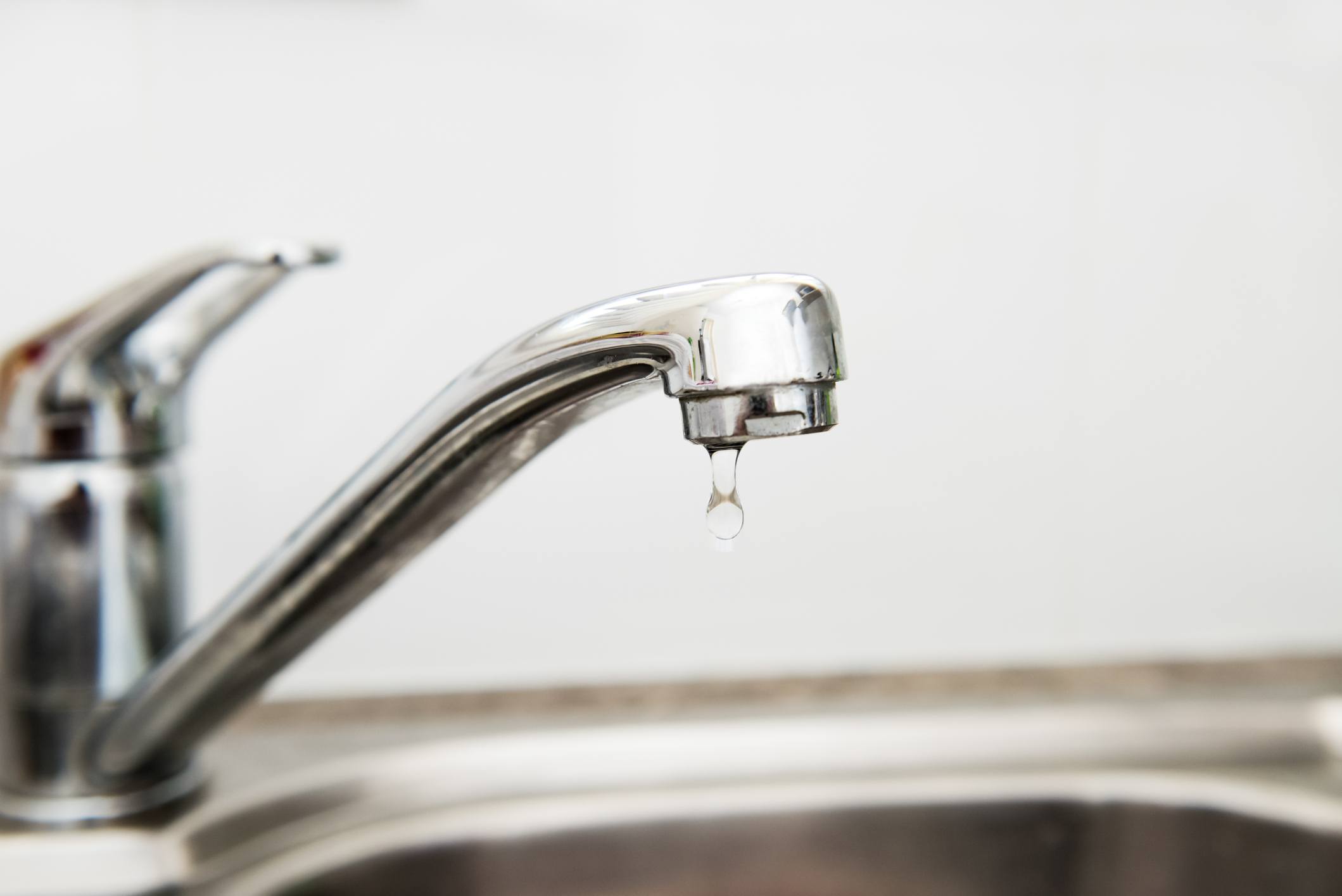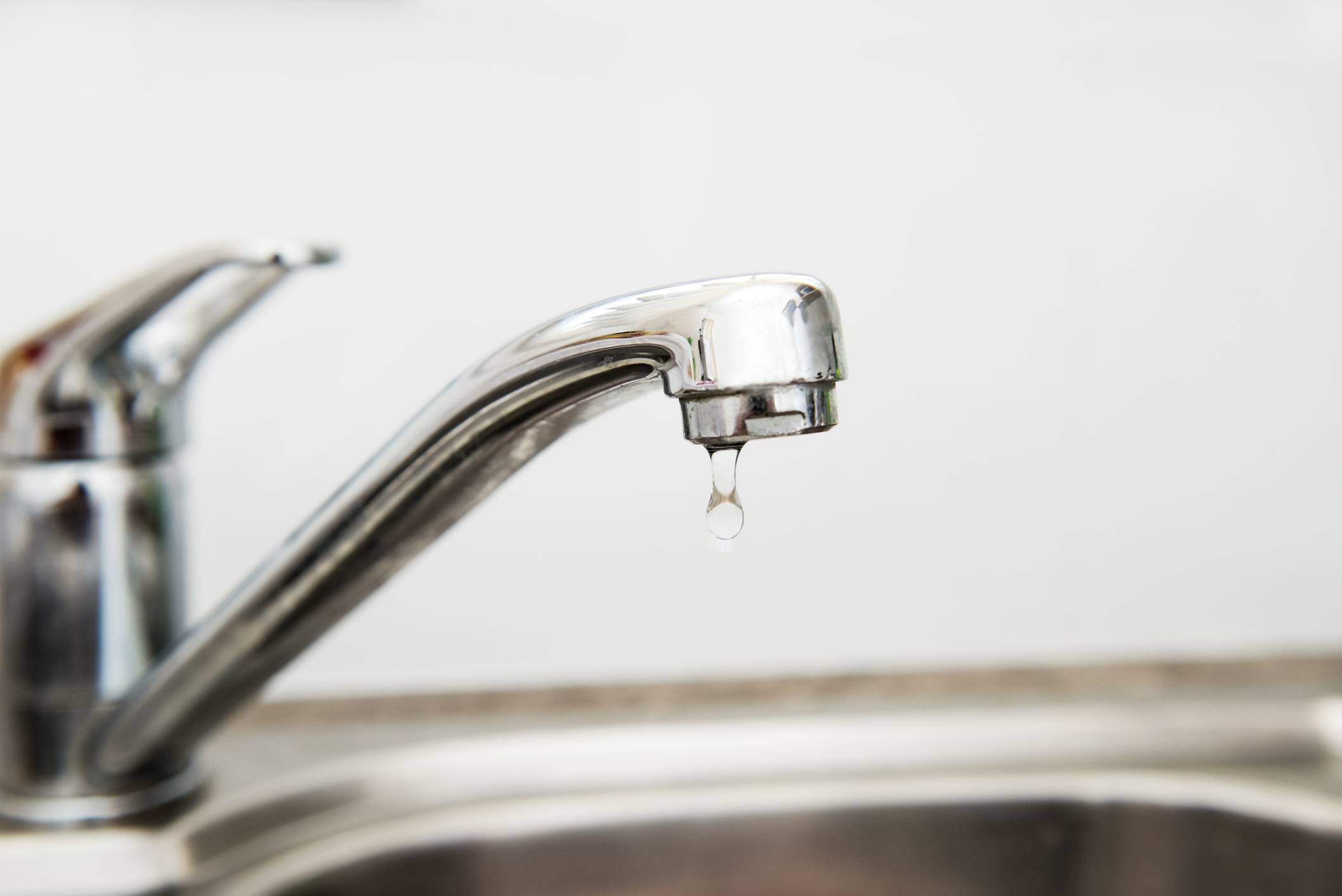 The harder your water, more you probably notice calcium build-up on your kitchen faucet. Tie a plastic bag filled halfway with water and half with CLR around your faucet spout and leave it for a few hours.
Once you remove the solution from around the spout, wipe the excess build-up off with a rag.
Next: Redefining portion control.
9. Measure the perfect portion of spaghetti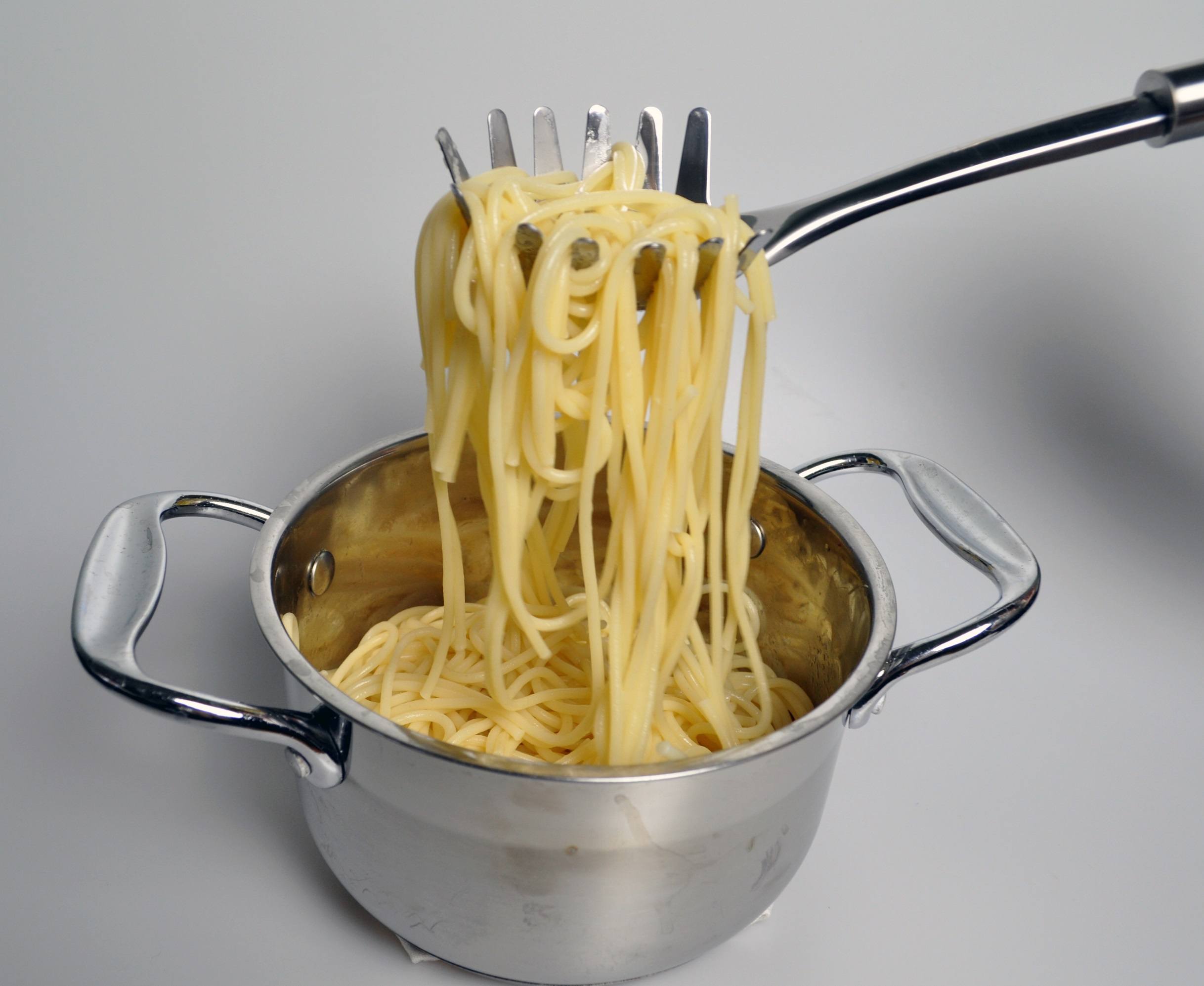 Little did you know you can use your spaghetti spoon for more than just scooping up noodles. Measure hard spaghetti by filling the center of your spaghetti spoon with it until it fits tightly in the space for a perfectly-portioned single bowl of pasta.
Next: Maximize your fridge space and keep food longer.
10. Make sure you're storing your groceries correctly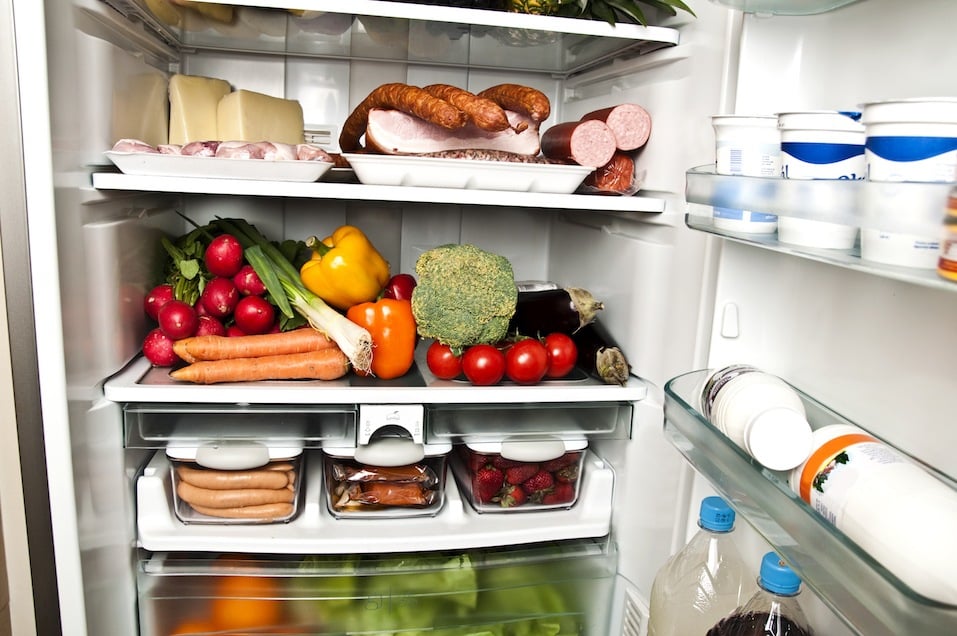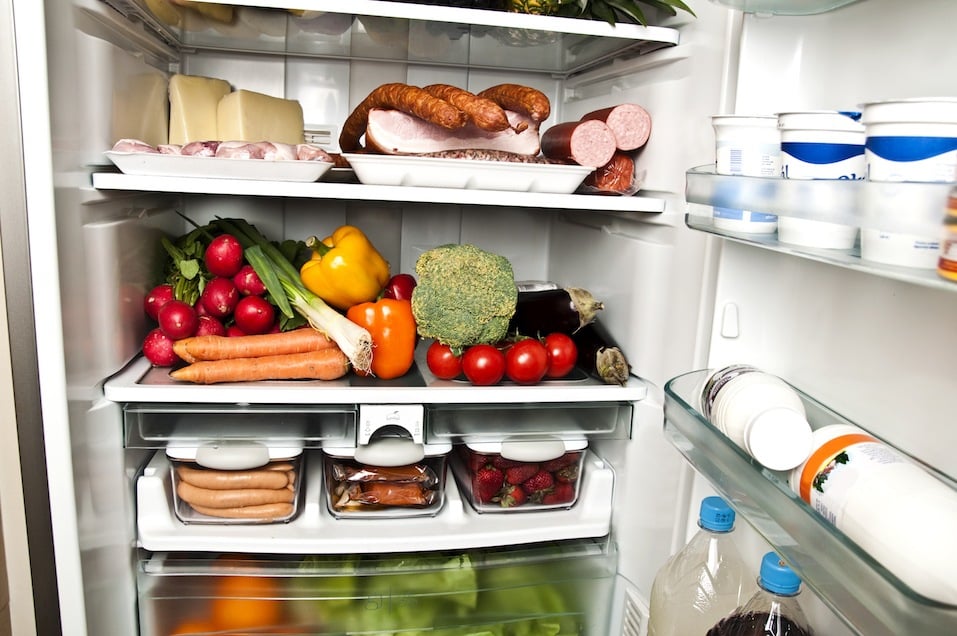 BuzzFeed's extensive guide to where and how long to store your groceries will help you organize your fridge and extend the life of your produce and meats.
For example, whole ginger will last uncovered on a refrigerator shelf for up to a month, whereas cut ginger should be sealed in a plastic bag with a paper towel and stored in a refrigerator door so that it lasts at most 2 weeks.
Next: We bet you didn't know this trick to preserve this breakfast staple.
11. Save the eggs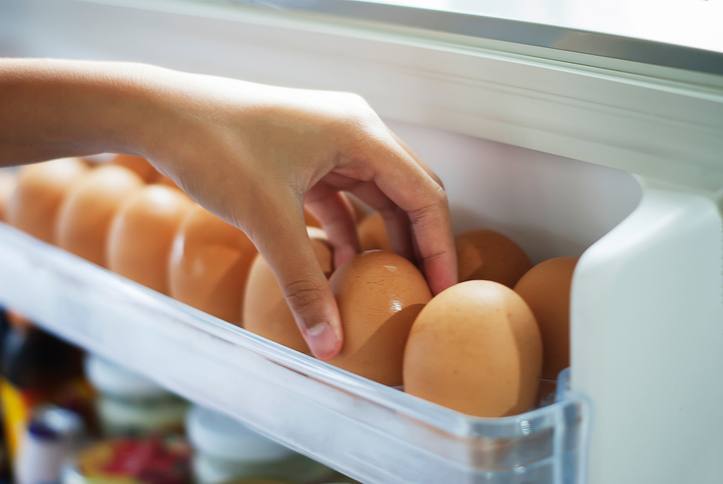 There's an easy way to tell if your eggs have gone bad as well as a convenient tip for storing eggs so they last longer. If your eggs are approaching their sell-by date, place them one-by-one in a glass of water. The good eggs will sink to the bottom and the bad eggs float.
If the sell-by date is looming and you're only halfway through a carton, freeze the eggs: they'll last up to six months in the freezer. Freeze them in a muffin tin then transfer them to a plastic bag to store once they're frozen solid.
Next: Say goodbye to steel stains.
12. Use Pledge on stainless steel surfaces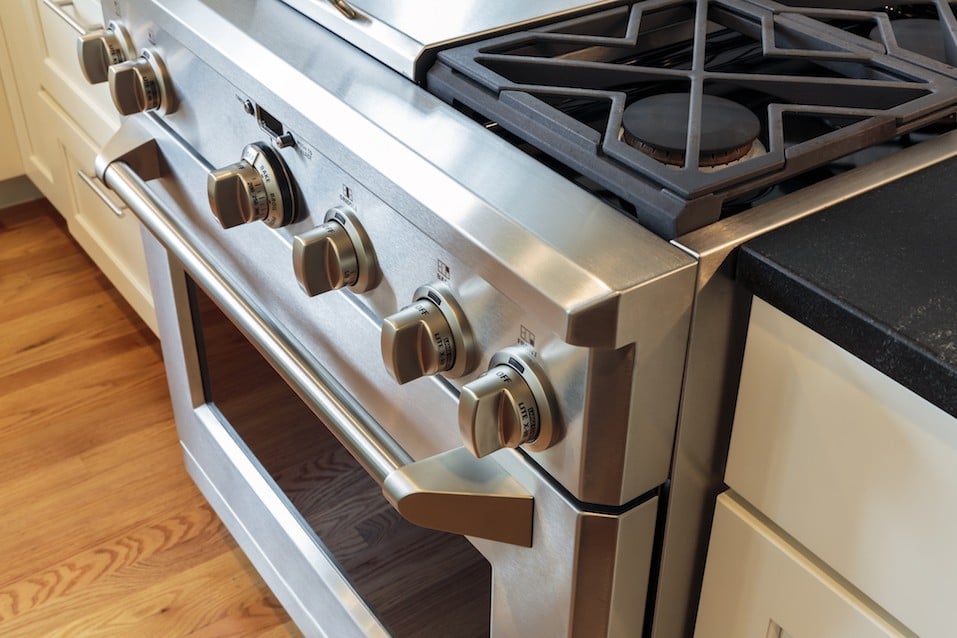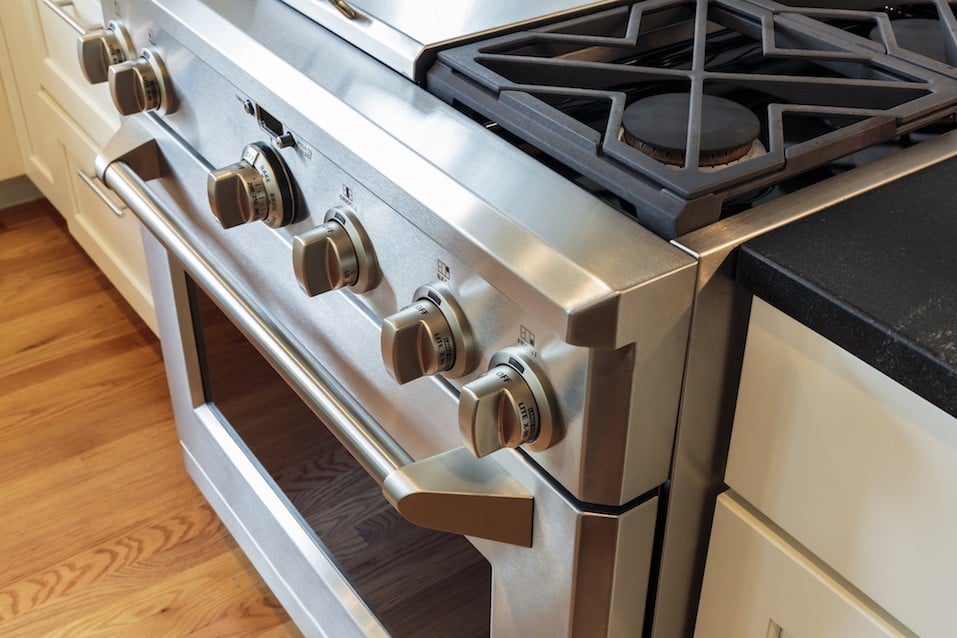 After trying every trick in the book, The DIY Girl found that Pledge solved her stainless steel stain problem. She lined the floor under her refrigerator and dishwasher with towels and sprayed a hefty amount of Pledge before rubbing it around and letting it sit for a few minutes. She then used an old t-shirt to remove the Pledge coat for a "satin" feel.
Next: Make a notoriously slow dish in 15 minutes or less.
13. Speed Up Meat Loaf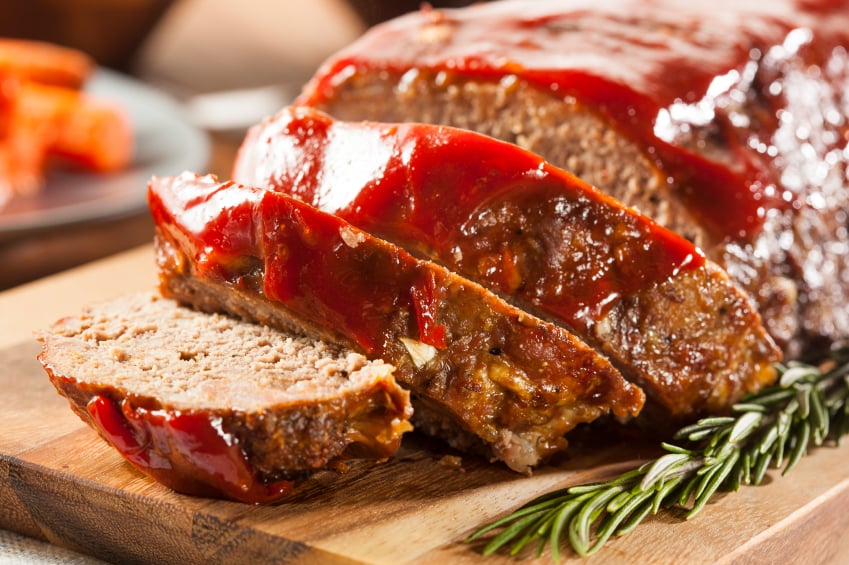 What if we told you that you could make meatloaf six times quicker? Most meat loafs require at least an hour of cooking time, however, muffin tins have come to the rescue once again.
Divide the meat into small portions in a muffin tin and bake at 450 degrees for 15 minutes. You'll have preportioned meals ready for the family in minutes.
Next: Use something you definitely have laying around the house to keep the kitchen clean.
14. Prep on paper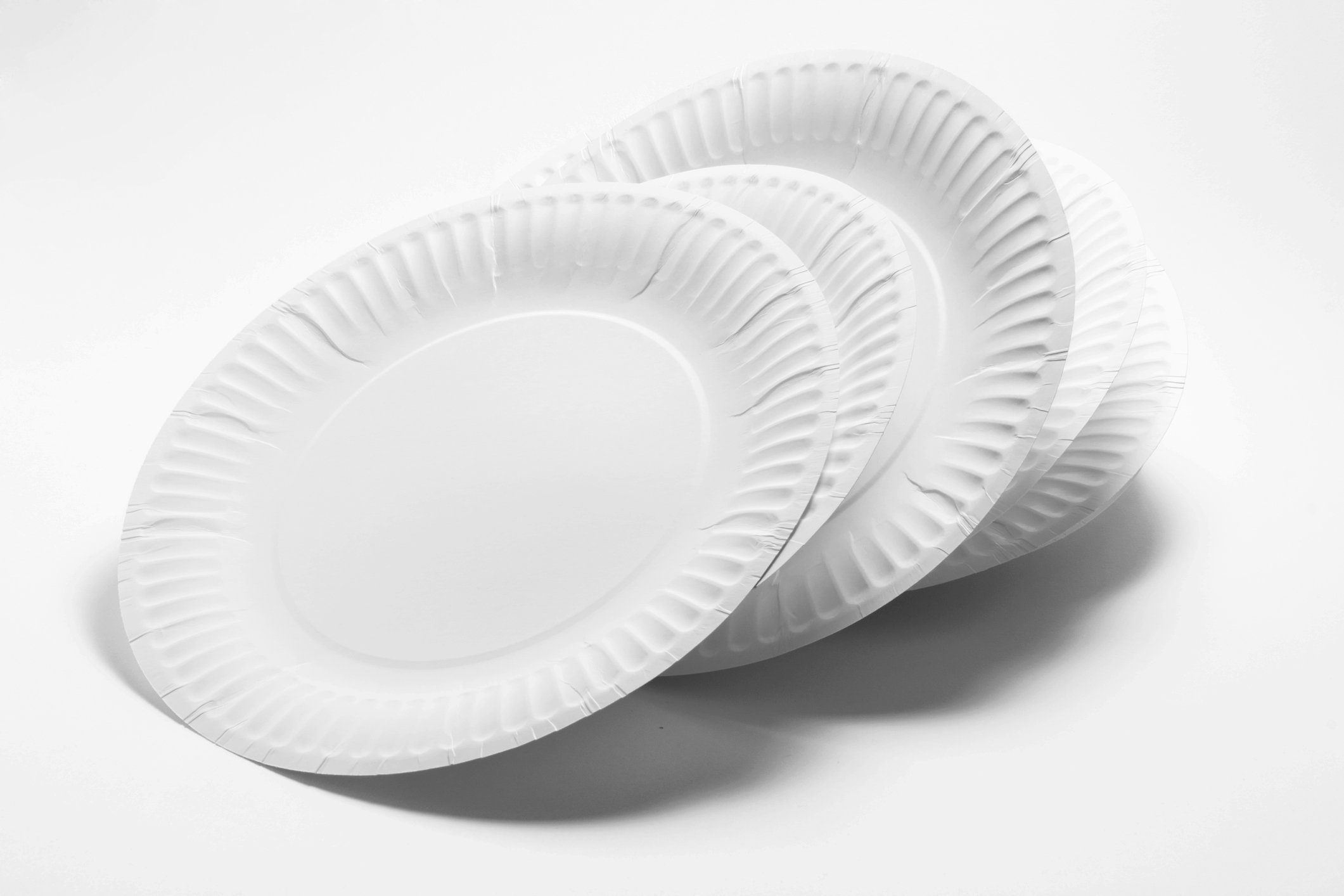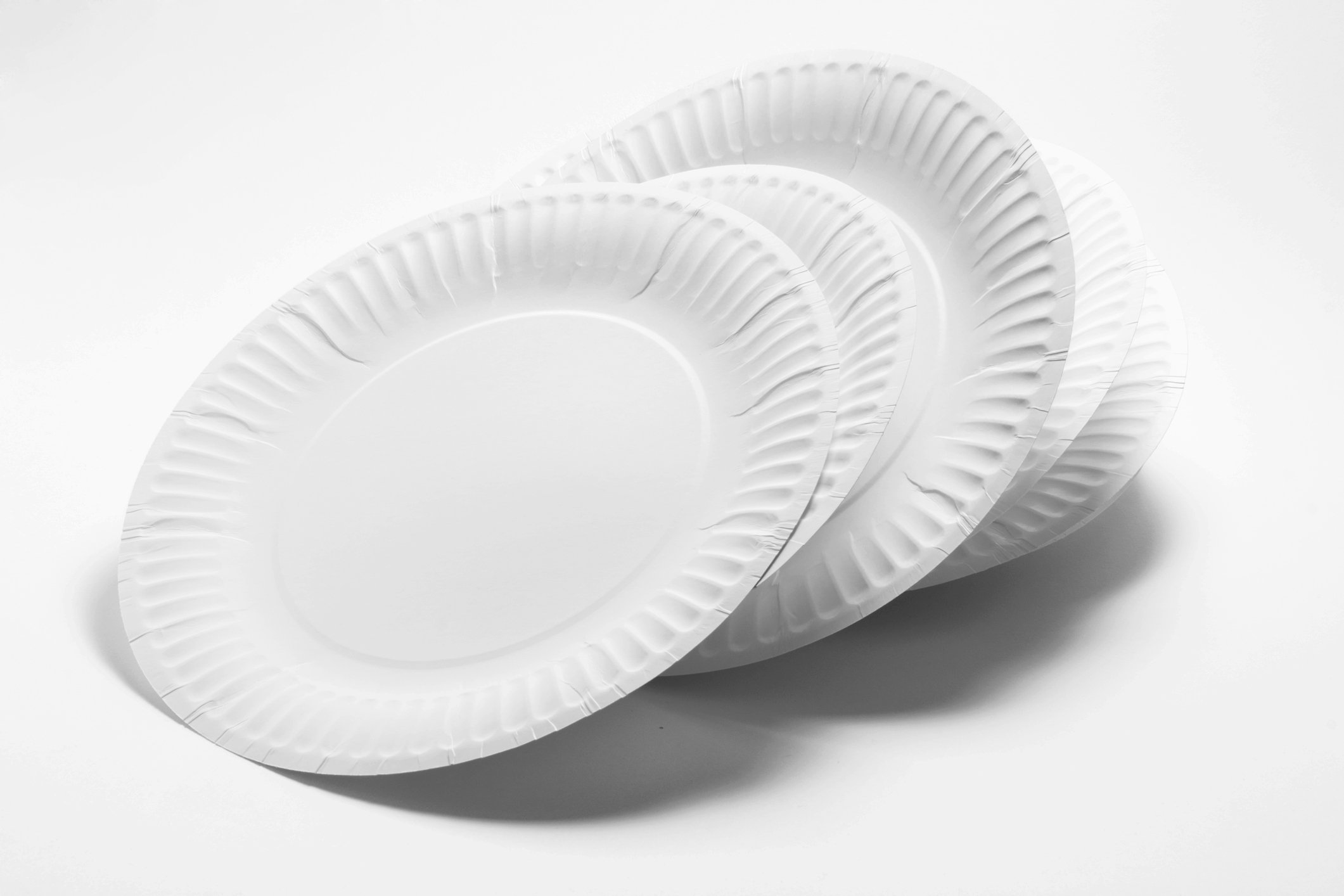 Utilize paper products like paper towels and plates to make both the prep and clean up more efficient. If you don't want to clean a cutting board, chop up veggies and fruits on a large paper plate and toss it afterward.
Prevent a microwave mess by covering your food with a paper towel to ensure soup and sauce don't go splattering and can put off doing a major clean out of your microwave.
Next: Tackle dishes early to avoid tedious scrubbing later on.

15. Stay proactive and soak your dishes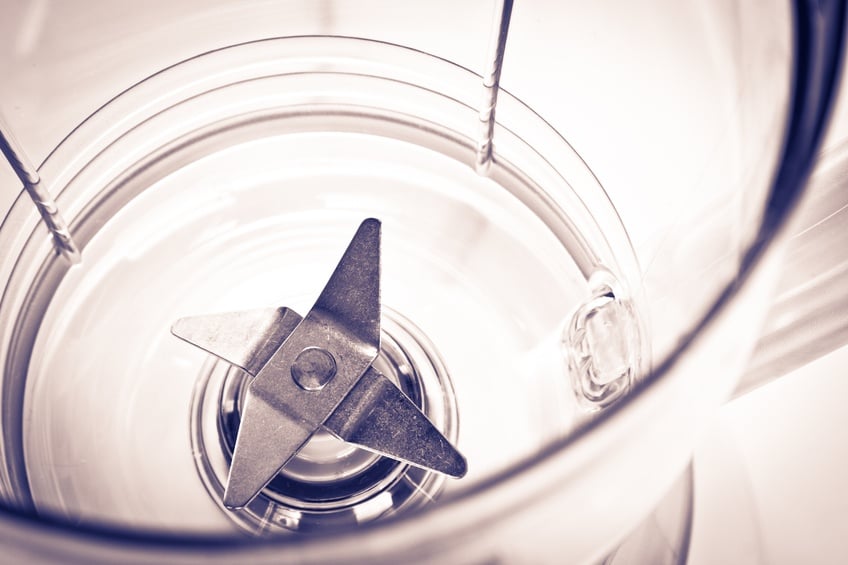 Give pots and pans a second to cool down before running them under hot water and filling them with dish soap. Let them soak for 20 minutes or so and watch as the grease and leftover food floats right off.
Soaking works on appliances that are bound to get messy, such as your blender, as well. "I make a smoothie almost every day," Cheat Sheet Editor Jacqueline Treboschi said, "so I love the method of putting warm water and soap in the blender after and letting it do most, if not all, the cleaning work for me."
Check out The Cheat Sheet on Facebook