These Mysterious Disappearances Will Keep You Up at Night
Even in our interconnected world, people go missing every day. Some never make it home, and others leave bizarre clues as to where they went. On average, 90,000 people go missing in the United States at any given time, according to the National Missing and Unidentified Persons System. According to the National Incidence Studies of Missing, Abducted, Runaway and Thrownaway Children, of the 797,500 children reported missing in a one-year period, 203,900 were abducted by family members and 58,200 were abducted by non-relatives. A total of 115 got abducted by a stranger. Some of the stories range from odd to insane, and we found some of the most mysterious ones.
15. Mary Shotwell Little, 25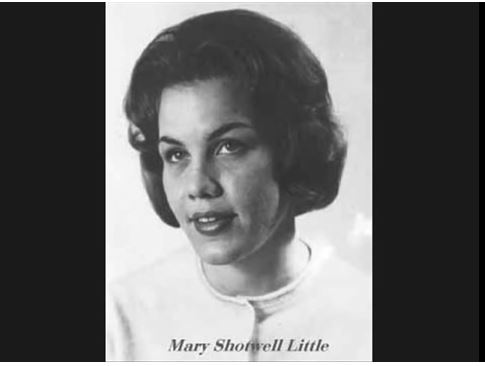 The newlywed secretary from Atlanta, Georgia disappeared after having dinner with a friend on Oct. 14, 1965. The next day, authorities found her car parked in the same lot where she had left it, but it showed signs of having been driven away and returned. Police discovered Little's undergarments neatly folded inside, as well as traces of blood throughout the vehicle. The day after she went missing, her gasoline credit card showed up at two separate stations in Charlotte and Raleigh.
Signatures for them read "Mrs. Roy H. Little Jr." and looked similar to her handwriting. Both places reported seeing a disheveled woman matching her description, evidently with a minor head injury and in the company of two overbearing men. Theories abound about her fate, from a secret admirer to a sex scandal. Her fate remains mysterious.
Next: This missing person may have used her car as a shelter.
14. Leah Roberts, 23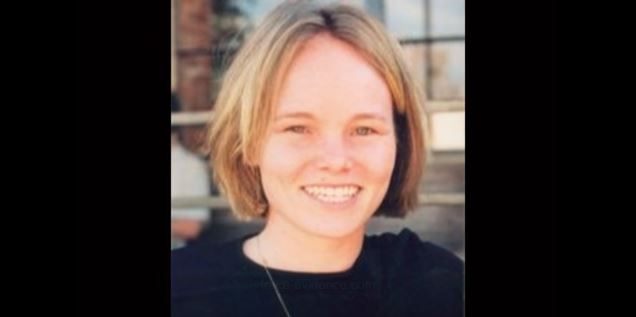 In March of 2000, college student Leah Roberts left Raleigh, North Carolina on a road trip. She took her stuff and her cat with her, but told no one where she was headed. On March 18, authorities found her abandoned jeep crashed over an embankment in Whatcom County, Washington. While the crash should have resulted in injury, no blood was found in the vehicle. Authorities discovered her belongings — including $2,500 — scattered throughout the scene, but not the cat or Roberts.
Even stranger, someone had placed blankets over the window, as if using it as a shelter. Police later received a call that someone had spotted a disoriented woman many miles away at a gas station, but the caller hung up before providing any additional details. No one has seen her since.
Next: This woman's abductors left a grisly clue.
13. Diane Augat, 40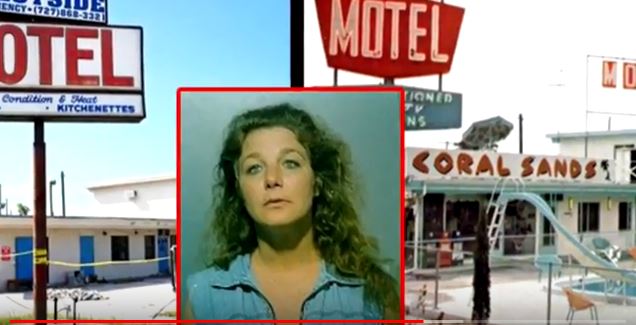 Florida resident Diane Augat called her mother three days after she mysteriously vanished. On April 13, 1988, she received a frantic message on her answering machine saying "Help, help, let me out" and "Hey, gimme that." It sounded like someone tried to grab the phone in the background. The caller ID read "Starlight", but no one answered when Augat's mom called back.
On April 15, the severed tip of her right middle finger appeared near the scene of the crime, and two weeks later, a bag of her clothing turned up in a nearby convenience store's freezer. More items that once belonged to her surfaced in another store's freezer, two and a half years later, after a local paper published a story about the crime. No additional traces ever surfaced.
Next: This child may have left on her own.
12. Asha Degree, 9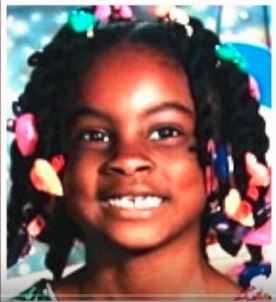 Even though Asha Degree shared a room with her brother, she disappeared from her bed the night before Valentine's Day in 2000 without waking him. Witnesses later reported seeing a girl matching her description walking down the highway in the wee hours of the morning. At the time, her class had been studying kids who go on adventures, leading authorities to suspect she left on her own.
Three days after she disappeared, a pencil, marker, and bow belonging to her turned up in a tool shed about a mile from her house. A year and a half later, her backpack appeared 26 miles away, wrapped in plastic trash bags. That tipped off authorities that foul play may have occurred, but no additional clues — or Asha — ever appeared again.
Next: This child's mother came home to unscrewed light bulbs and a missing daughter.
11. Laureen Rahn, 14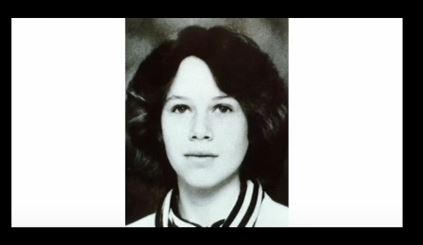 Teenager Laureen Rahn, from Manchester, New Hampshire, never came home from a friend's house on April 26, 1980. Her mother, Judith, came home that night to find all of the hallway's light bulbs unscrewed and assumed her daughter was asleep in her bed. In the morning, she found her daughter's friend in her place, and said she did not know where Laureen was.
The police initially suspected she ran away, but that October, Judith Rahn discovered three mysterious calls to California on her phone bill. Two of the numbers went to motels and the third to a teen sexual assistance hotline. At least one of those motels often housed notorious child pornographer Dr. Z, and the wife of the hotline operator also housed runaways. None of the leads ever went anywhere. For the next few years, Rahn received creepy phone calls from someone who never said anything, but her daughter was never seen again.
Next: A mysterious note appeared after this woman's daughter vanished.
10. Korrina Lynne Sagers Malinoski, 26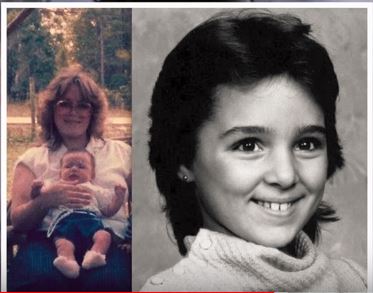 On Nov. 21, 1987, Korrina Lynne Sagers Malinoski never showed up for work in Mount Holly, South Carolina, although authorities found her car parked in front of the Mount Holly Plantation. Even stranger, her 8-year-old daughter Annette also disappeared from a bus stop in the same spot, almost a year later. A note appeared at the stop which said, "Dad, momma came back. Give the boys a hug." Handwriting experts determined that Annette wrote it, possibly under duress. Malinoski left two sons behind, and while experts speculated she may have returned to take her daughter with her, no one ever heard from them again.
Next: A romance novel held a creepy clue to this woman's fate.
9. Cynthia Anderson, 20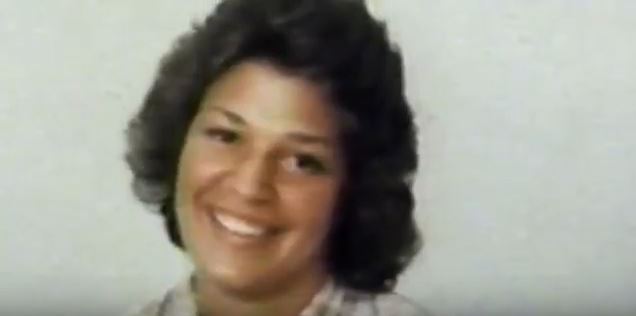 On the morning of Aug. 4, 1981, Cynthia Anderson left for work at a law firm in Toledo, Ohio, but her employers arrived to find her missing. Her car remained in the parking lot, and a romance novel on her desk rested open to a page about a heroine getting abducted at knifepoint. While authorities suspected she staged her own disappearance, no one ever heard from her again.
A month after she vanished, police received an anonymous tip that Anderson was being held against her will, but nothing ever came of it. One of the attorneys at her firm later went to prison for dealing drugs, which led authorities to suspect she had information that led to her murder. No evidence ever materialized, and she remains missing to this day.
Next: This woman disappeared from a cruise ship and may have become a sex slave.
8. Amy Bradley, 23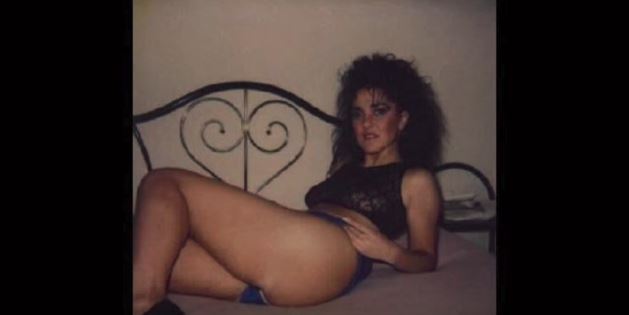 While on a Royal Caribbean cruise ship in the Netherlands, Amy Bradley mysteriously vanished from the ship. Her parents and brother last saw her on their suite's balcony in the early morning of March 24, 1998, and witnesses said they saw her with a member of the ship's band shortly thereafter. The ship docked in Curacao after her parents reported her missing, but it did not get locked down while a search got underway.
Seven years later, her parents received a photo of a woman who looked like Bradley from an adult escort website, prompting speculation that she got smuggled off the ship and sold into sexual slavery. Numerous sightings have been reported, including an American sailor who visited a brothel and came upon a woman who claimed to be Amy. She reportedly then asked for help before getting whisked away. Despite an extensive investigation, her fate never became clear.
Next: Valuables went missing from this woman's house, but her car did not.
7. Teresa Butler, 35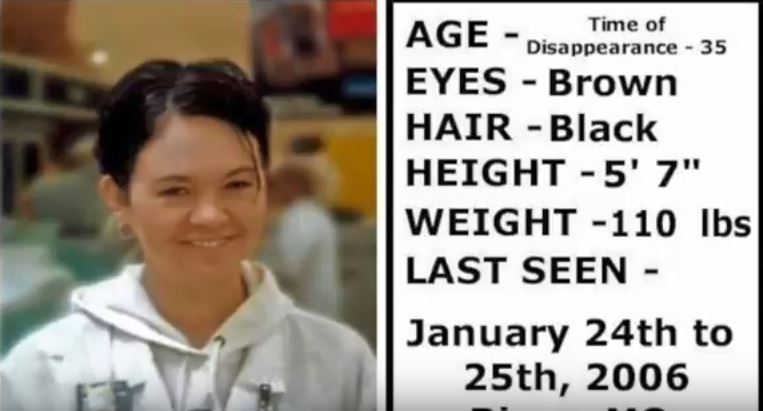 On the morning of Jan. 25, 2006, Teresa Butler's husband came home from a night shift to find his two young kids alone in their Risco, Missouri home. He found no signs of forced entry, and her Jeep remained in the driveway. Her purse and cell phone, as well as a lot of other valuables, did turn up missing. Authorities later discovered that her cell phone had made two calls to different towns in Missouri, but the people at those numbers did not know Teresa Butler. No trace has ever been found.
Next: Creepy Polaroids surfaced that may have shown this person.
6. Tara Calico, 19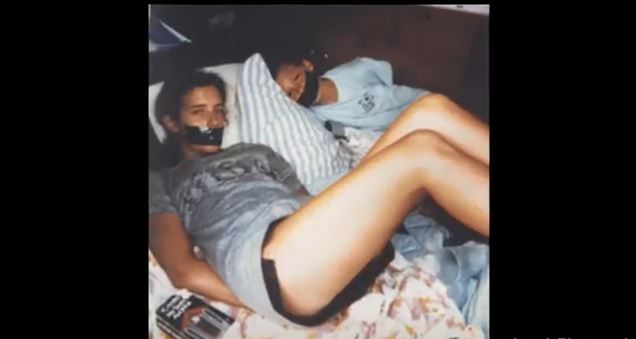 Tara Calico left Belen, New Mexico to go on a bike ride on Sept. 28, 1988, but never appeared again. The trail went cold until June 15, 1989, when someone found a Polaroid outside a convenience store in Port St. Joe, Florida. A white van had recently left the spot, and the photo showed a teen girl and boy bound and gagged in the back of the van. Authorities speculated the photo showed Calico and a boy named Michael Henley, who had gone missing from a campsite the previous year. However, his remains surfaced in the same area shortly thereafter.
Over the next few months, two Polaroids featuring a bound and gagged girl who looked like Calico turned up, but were never released to the public. Years later, a police officer from Valencia County publicly speculated that Calico had been killed by two local residents who hit her with their truck and then disappeared. However, that does not explain the kids in the Polaroids.
Next: This woman took a cab to retrieve a bag, and met a mysterious fate.
5. Virginia Carpenter, 21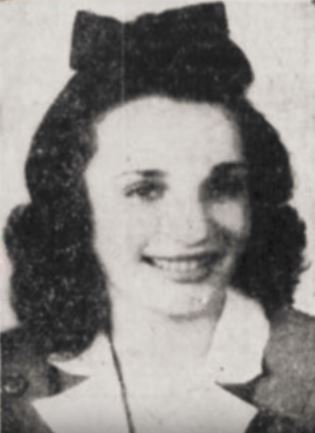 In 1948, college student Virginia Carpenter took a train to Denton, Texas, for a summer course. She met a teacher along the way and they agreed to take a cab together to the school when they got to Denton. When she reached her destination, she realized she left one of her bags at the station and went back to get it without her companion. Station staff told her it had gotten transferred to another train, but would follow her to her dormitory, so she took a taxi back to the dorm. She reportedly got out to talk to two men sitting outside in a yellow car, and the cab driver drove off. While some reported seeing her around town, theories abound about what actually befell her.
Next: More books led to clues about where this woman went.
4. Joan Risch, 31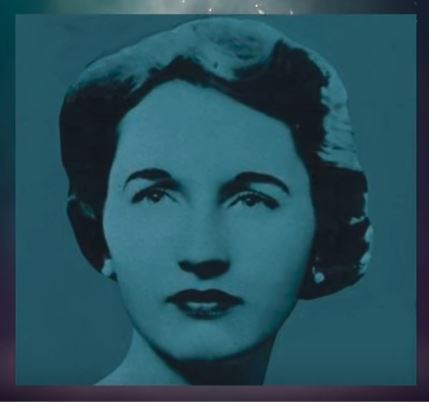 In October of 1961, Joan Risch's daughter came home to find her 2-year-old brother alone in their Lincoln, Massachusetts home. Her father was away on business. She also found a trail of what looked like red paint leading from the kitchen to the driveway, but no other sign of her mother. Police later identified it as blood, and also found Authorities were able to discover that the "paint" was in fact blood, and also found the telephone ripped from the wall, a phone book open to the emergency page, and a bloody fingerprint that did not belong to any family members. Witnesses later reported that they saw Risch wandering around the area looking dazed, but no one ever tracked her down.
Police also discovered that she had previously checked 25 books on vanished women out of the library, leading to a theory that she staged her own disappearance. Some of the clues in the books looked suspiciously similar to her case. Over the ensuing decades, theories have arisen about her fate, but her case remains a mystery.
Next: This toddler disappeared while on vacation in Portugal.
3. Madeleine McCann, 3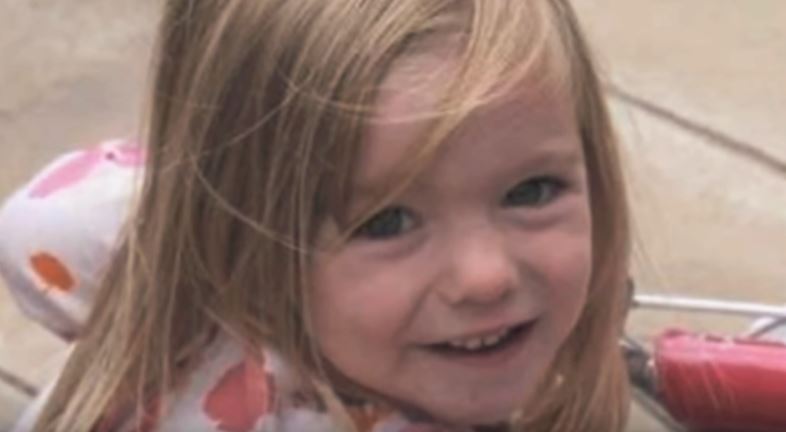 In May 2007, Madeleine McCann vanished during a family vacation from the United Kingdom while in Portugal. She was last seen in a hotel room while asleep with her younger siblings, just 160 feet away from where her parents dined in a tapas restaurant. The family came under scrutiny from the Portuguese police, but were later exonerated. In April of 2012, police released a photo of what McCann would look like as an older child, and continually reopened the case year after year. Despite multiple leads, no one has heard from McCann since.
Next: This woman went on vacation and never returned.
2. Natalee Holloway, 18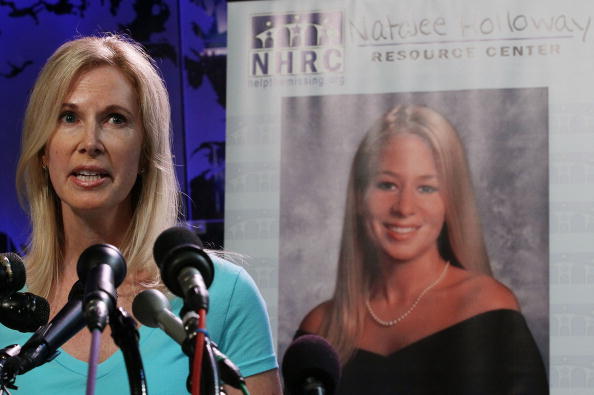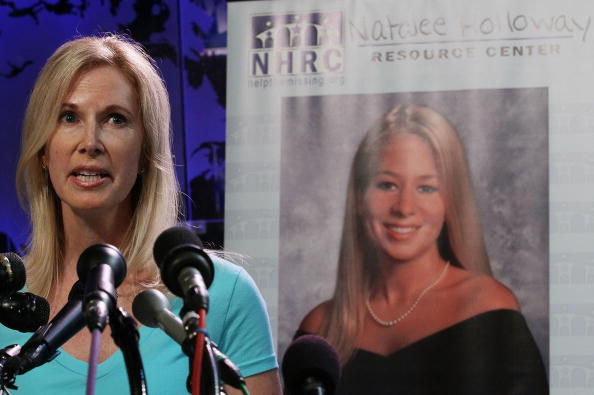 In May 2005, Natalee Holloway disappeared in Aruba while on vacation with friends. She was last seen with Dutch man Joran van der Sloot outside a tourist bar. Today, Sloot is serving a 28-year prison sentence for killing business student Stephany Flores, who died on the fifth anniversary of Holloway's vanishing. An informant who called himself "Gabrielle" put a private investigator and Holloway's father in contact with a man who said he knew something about her whereabouts.
In August, he led them to human remains that officials believed were hers. The bone fragments tested negative for her DNA, and to this day, she has never been found. She was officially declared dead in absentia, but her parents remain hopeful she will resurface someday.
Next: This iconic disappearance remains unsolved.
1. Amelia Earhart, 39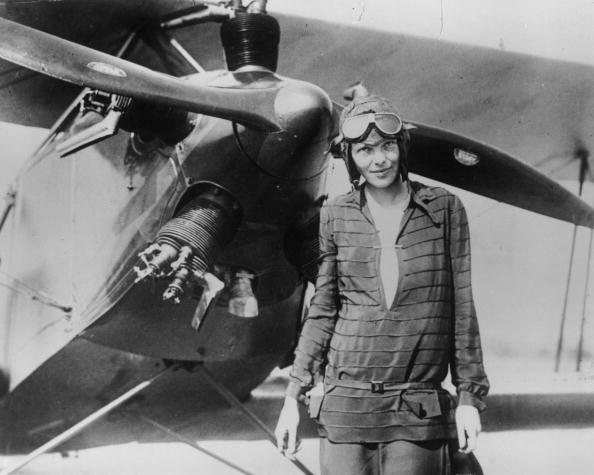 The American aviator Amelia Earhart set many flying records and pioneered the cause of women in aviation. She became the first woman to fly alone across the Atlantic Ocean, and the first person to fly solo from Hawaii to the mainland. During a flight around the globe in July 1937, her plane disappeared somewhere over the Pacific. No wreckage ever surfaced, and she was declared officially lost at sea. To date, her disappearance remains one of the biggest unsolved mysteries of the twentieth century.
Follow The Cheat Sheet on Facebook!