These Photos Show How the Royal Family Is Just Like Us
With all the rules they have to follow and the traditions they have to uphold, the royal family seems about as far removed from ordinary people as you could be. They certainly have privileges and opportunities that the average person just couldn't imagine. But once you get past all that, they're actually very much like the rest of us.
Below, discover the photos that reveal all the ways the royal family is just like us.
1. Prince William and Prince Harry are Star Wars fans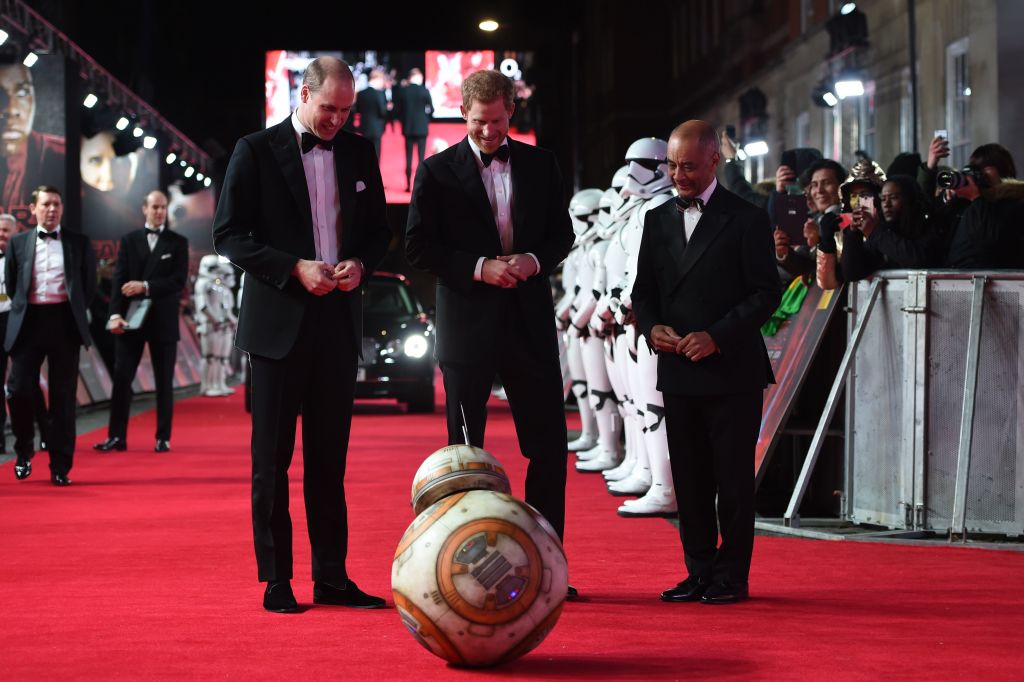 Everybody loves Star Wars! That seems to include Prince William and Prince Harry, who starred in one of our favorite royal family photos ever. In the photo above, the two brothers meet BB-8 as they arrive at the European premiere of Star Wars: The Last Jedi at the Royal Albert Hall in London. We'd imagine that as British royalty, they can probably get an invite to any movie premiere they want. And we love them that much more for showing up to watch Star Wars!
Next: Kate Middleton uses this mundane object all the time.
2. Kate Middleton struggles with her umbrella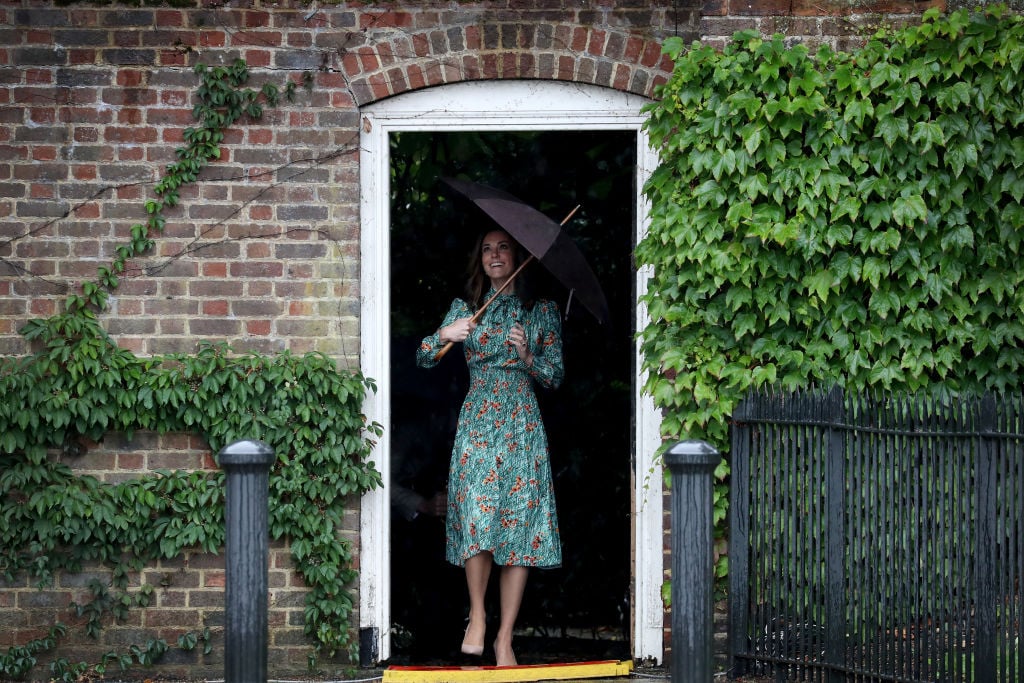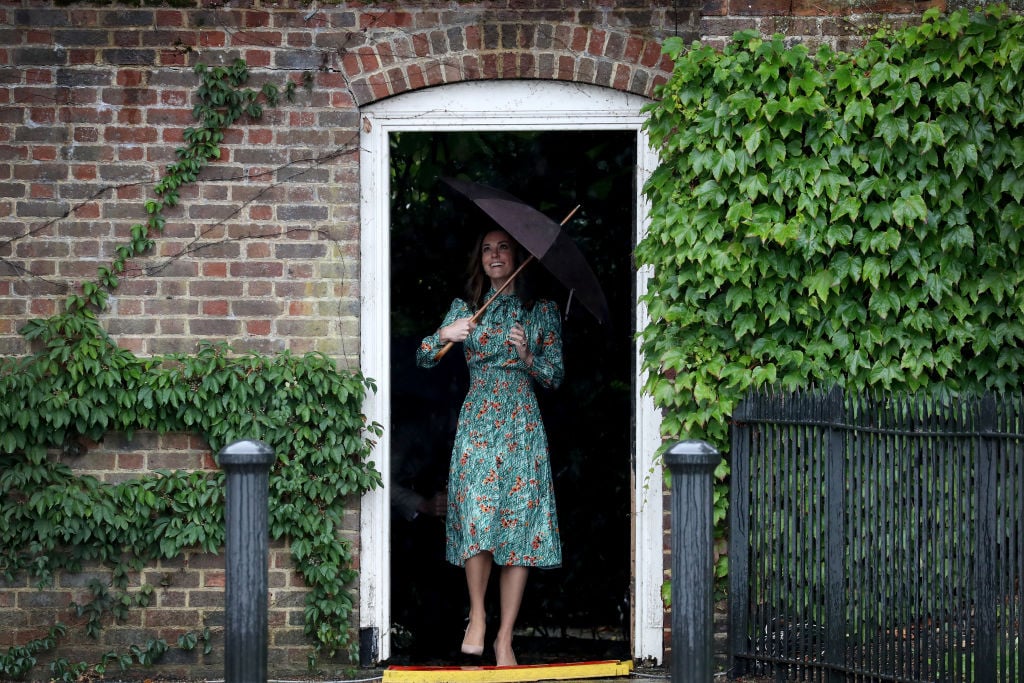 Have you ever wondered how Kate Middleton manages to look perfectly put together at all times, despite the notoriously rainy climate? An umbrella, of course! Journalists have captured photos of even the ever-poised Duchess of Cambridge struggling with an umbrella. In this particular photo, Kate accompanies William and Harry on a visit to Kensington Palace's Sunken Garden. The garden honored Princess Diana. And it later served as the backdrop for the official announcement of Meghan Markle and Prince Harry's engagement.
Next: Meghan Markle loves Prince Harry. But she also feels this way sometimes. 
3. Meghan Markle gets embarrassed by Prince Harry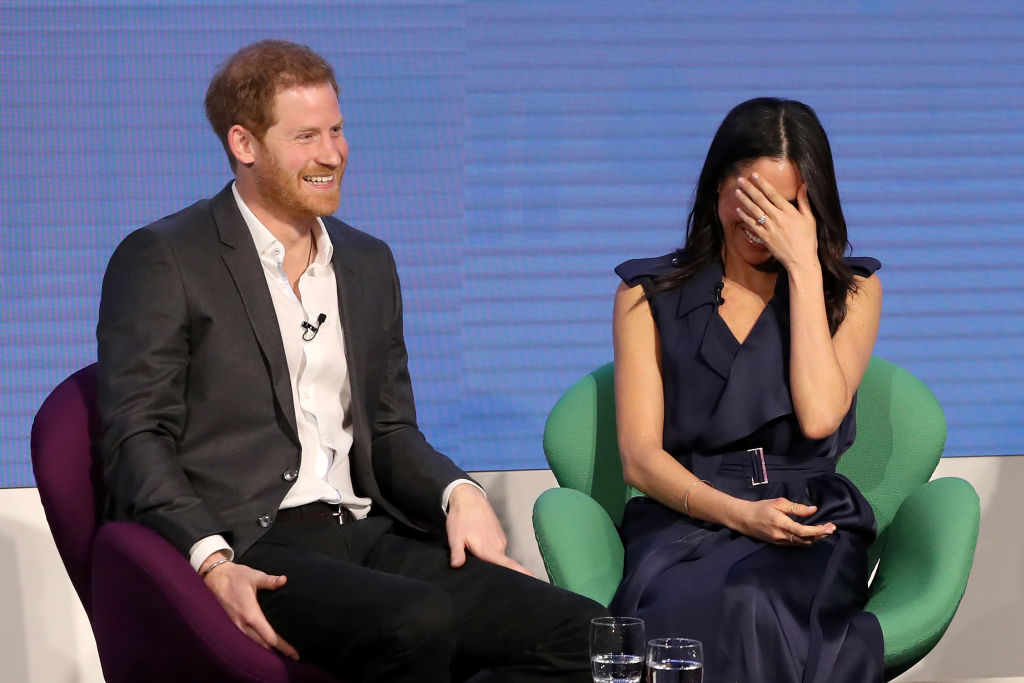 Another sure signal that the royal family is actually just like the rest of us? Prince Harry already seems very capable of embarrassing Meghan Markle. The two have shared many affectionate moments in photos shared with the public, breaking one of the queen's rules in the process. But we also relate to this moment captured in the photo above. We don't know exactly what Harry said, but Meghan seems to wish he hadn't!
Next: Queen Elizabeth II loves these animals. 
4. Queen Elizabeth II loves dogs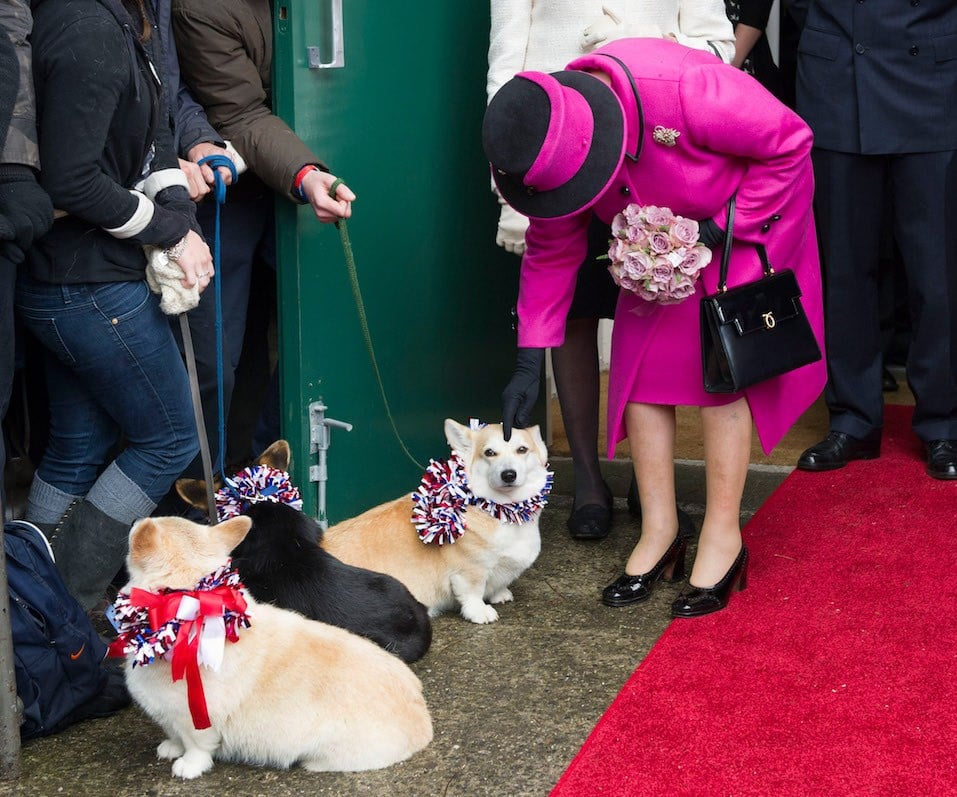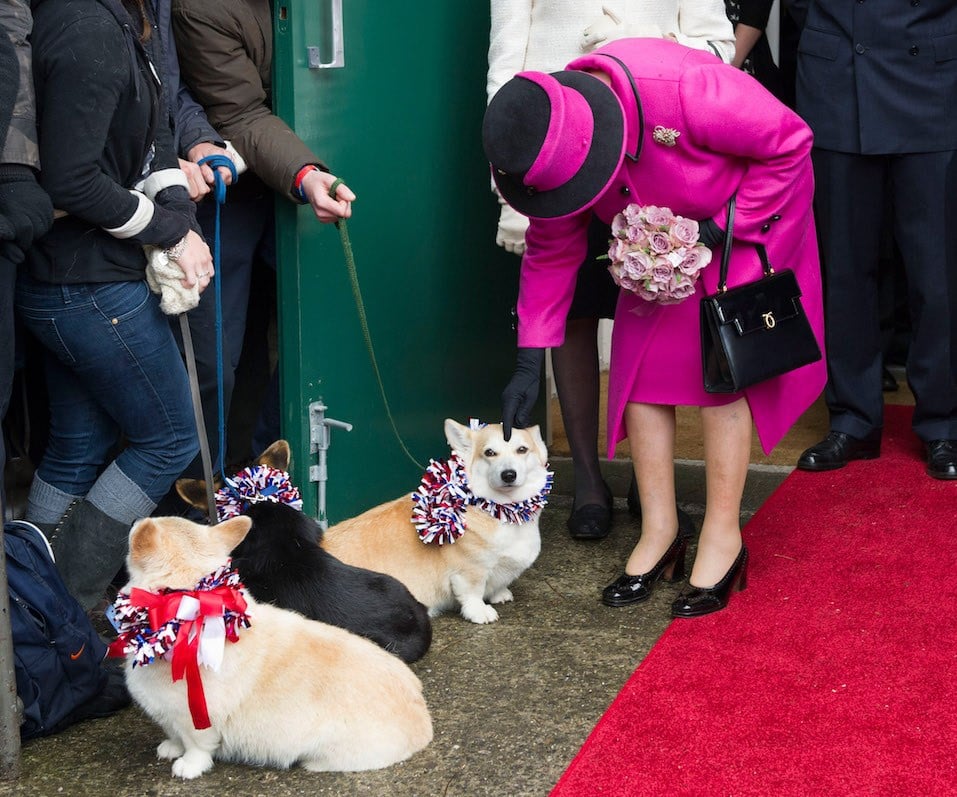 Most people love dogs. And Queen Elizabeth II definitely numbers among them! Journalists have captured numerous photos of the queen spending time with her dogs, all Pembroke Welsh corgis. As Vanity Fair reports, the queen first met a Corgi during her childhood, when her parents first acquired one of the dogs. "She's been in love with the breed ever since," the publication explains. The Queen has had at least 14 generations of corgis over five decades. And she never seems to be able to resist the opportunity to meet and greet somebody else's dog.
Next: Prince George and Princess Charlotte manage to do this quite often. 
5. Prince George and Princess Charlotte distract their parents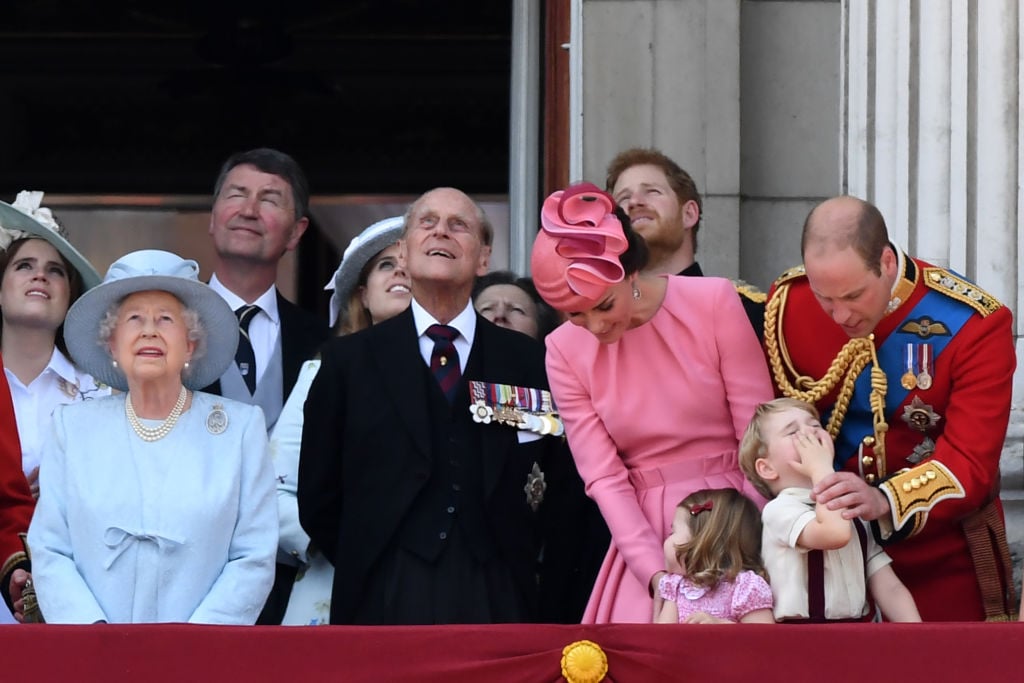 Getting young children to behave at official royal family functions can't be easy! The Duke and Duchess of Cambridge typically make it look simple. But not so much in the photos taken during the 2017 ceremony of Trooping the Colour, when Royal Air Force aircraft fly past London. While everybody else in the royal family focuses on the sky, both Kate and William pay attention to George and Charlotte. At least they seem to be pretty dedicated parents!
Next: Prince Philip has been caught in some very funny photos. 
6. Prince Philip thinks his hat is too heavy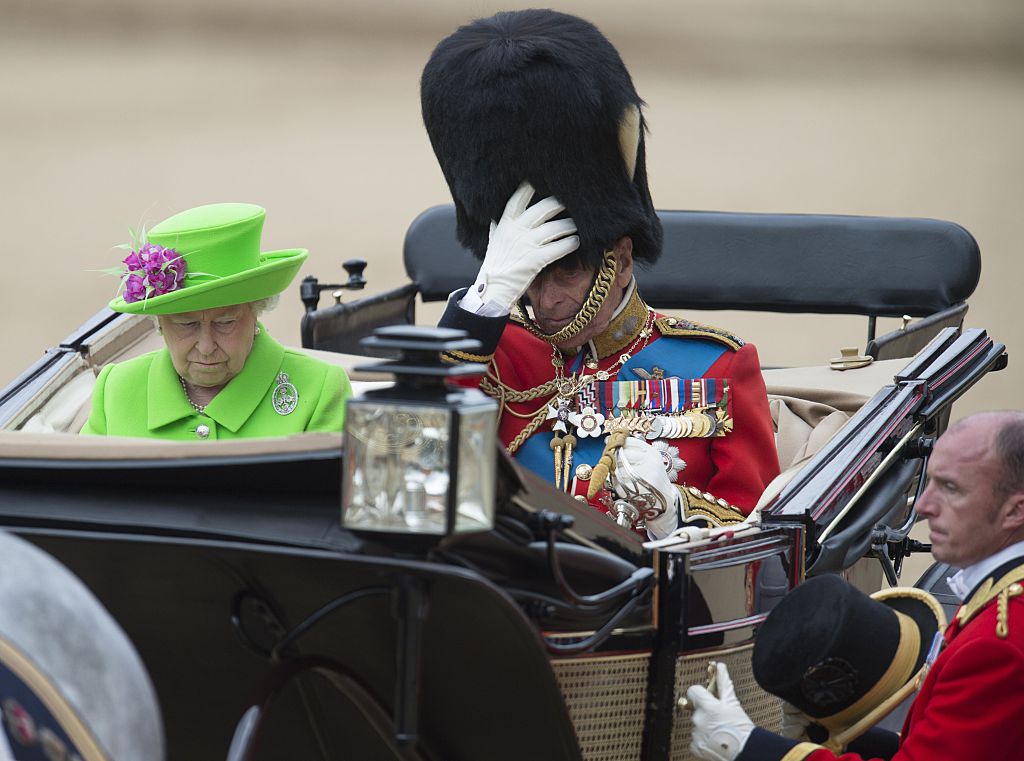 Queen Elizabeth II famously remarked on the weight of the crown she had to wear at her coronation. (She wore the St. Edwards Crown, which weighs five pounds and according to the queen, could have broken her neck if she'd looked down to read her speech.) We wonder if she's ever weighed one of the hats worn by the Queen's Guard — and by Prince Philip in this photo. The prince famously pranked the queen once by donning the uniform. But he doesn't look too happy to be wearing the cumbersome hat on this occasion!
Next: Princess Diana enjoyed vacationing in this locale. 
7. Princess Diana vacations at the beach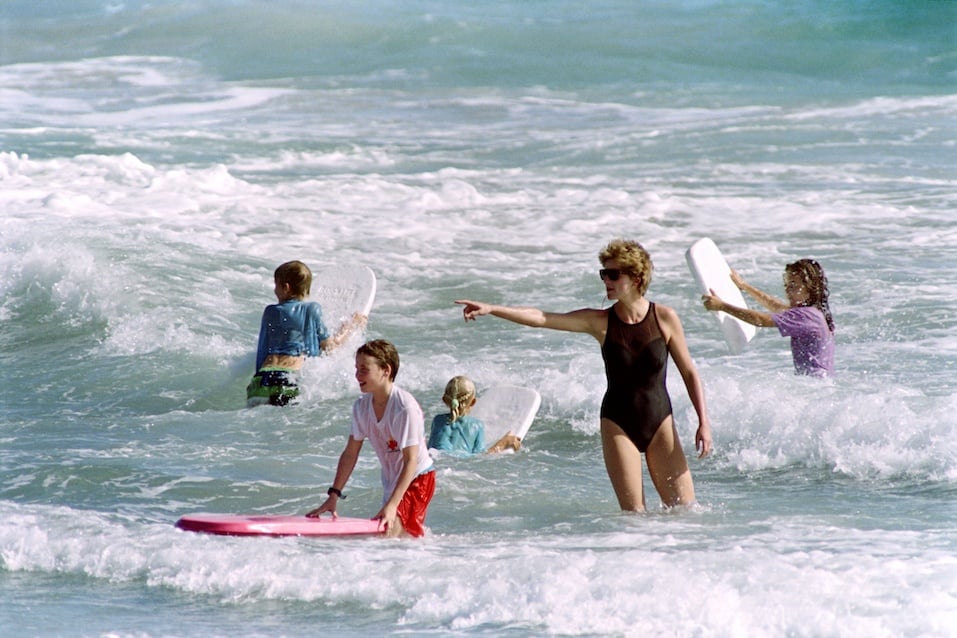 Many people love taking vacations to the beach. That includes Princess Diana, who starred in a series of photos taken at Indian Castle Beach, on the southeast coast of Nevis in the British West Indies. Diana took William and Harry on vacation there early in 1993. She and Charles had already separated, so her vacation with her sons came after the boys had spent the Christmas holiday with their father.
Next: William and Kate have taken this kind of vacation. 
8. William, Kate, and their children go skiing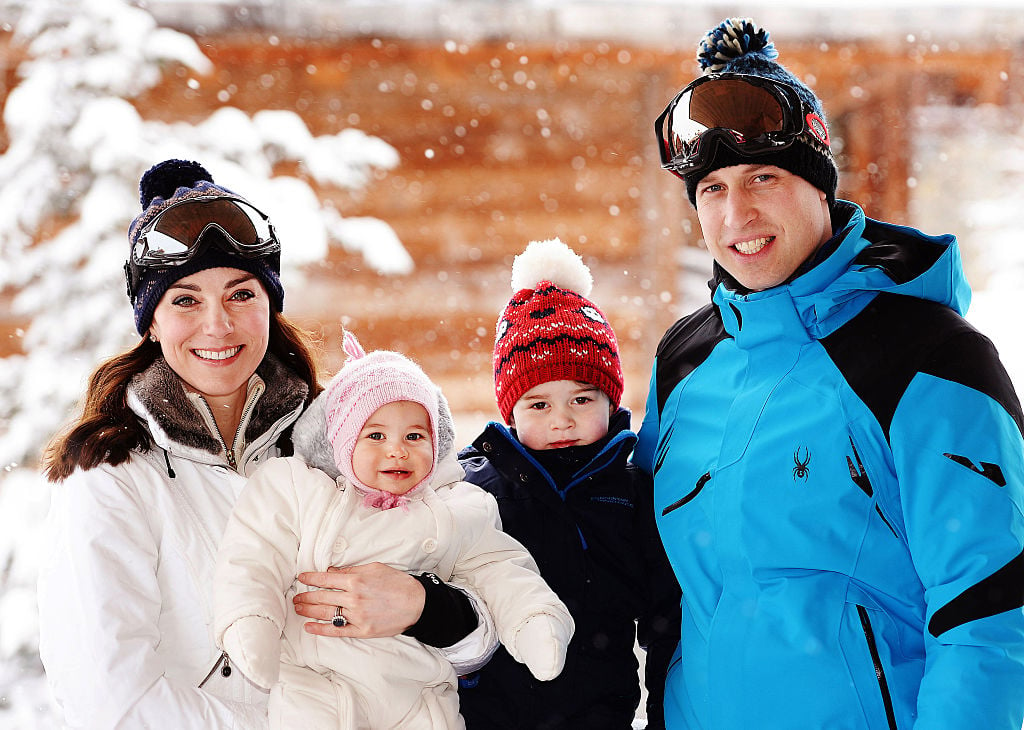 Many people love skiing in the winter. Fast-forward many years from the photos of Princess Diana at the beach and you'll see William taking his family on a skiing trip. Even though William and Kate choose to go skiing in the French Alps, we still think their vacation photos show that they're pretty similar to the rest of us. Don't even get us started on how the image above looks exactly like the family portraits that every mom wants to capture on a vacation!
Next: The queen often travels this way. 
9. The queen travels by train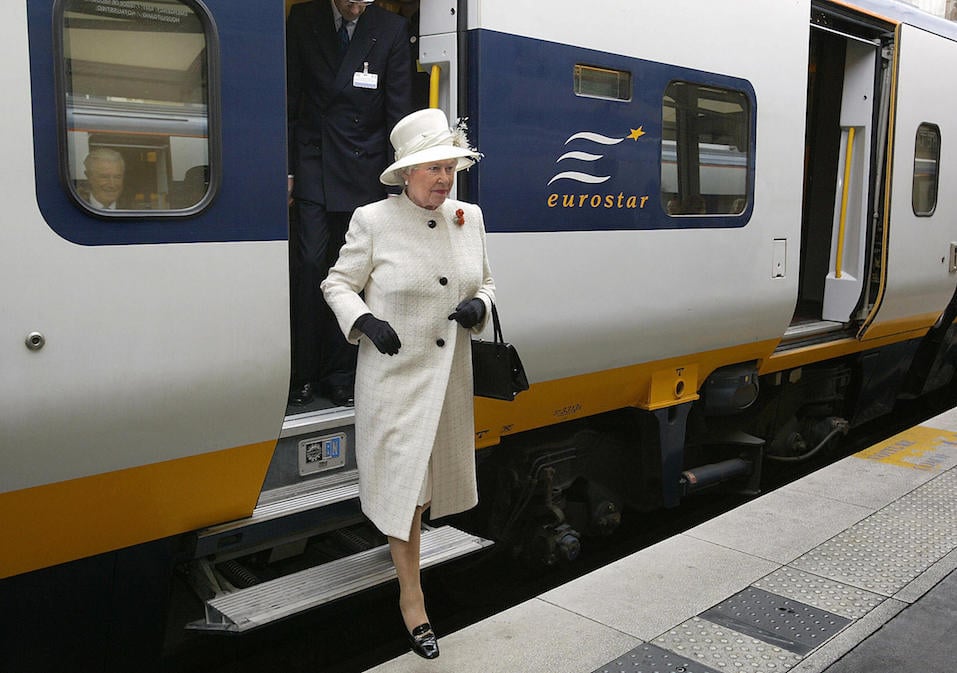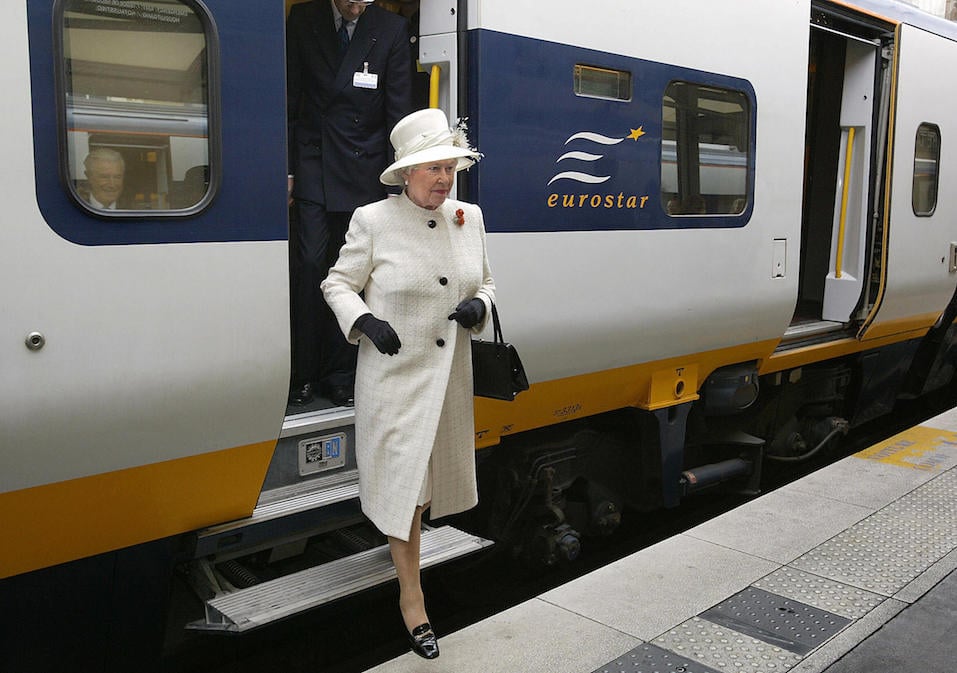 Most people don't travel in chauffeured cars or private planes. The royal family does spend a lot of money on extravagant travel expenses, including the operation of a private train with nine carriages. But not every rail excursion involves the royal family's private train. Several photos over the years have shown Queen Elizabeth II traveling by commercial train, too. In the images above, she disembarks a Eurostar train in Paris.
Next: Prince William does this despite having a chauffeur. 
10. Prince William still drives occasionally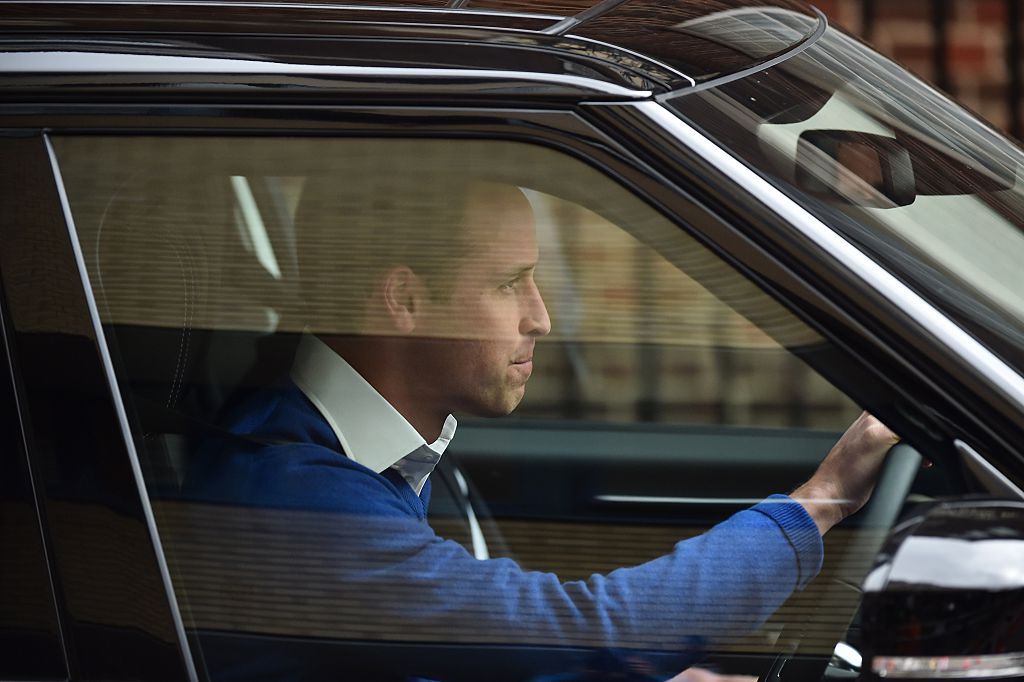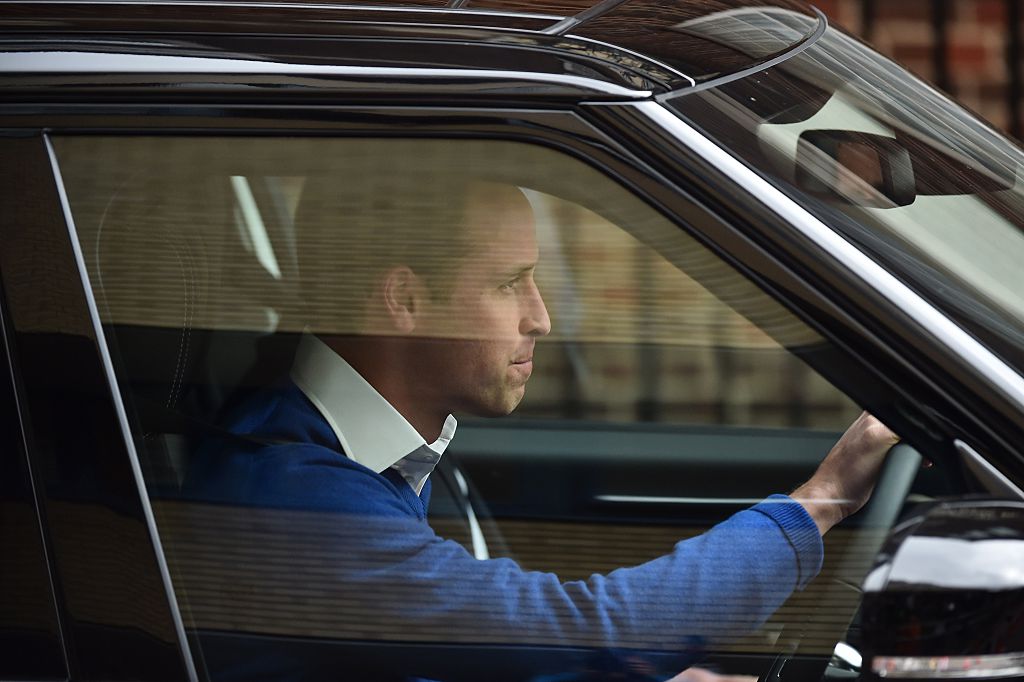 The royal family often gets chauffeured around wherever they need to go. But as some adorable photos revealed, Prince William still drives at least occasionally. In this photo, William and his son, George, had just departed the Lindo Wing at St. Mary's Hospital in London. There, Kate had just given birth to Charlotte. We assume that the Duke of Cambridge could definitely have gotten a ride. But just like the rest of us, he sometimes hops in the car and puts the pedal to the metal when the situation merits it.
Next: The queen doesn't seem to mind this habit. 
11. Queen Elizabeth II approves of snacking
Just like the rest of us, Queen Elizabeth II seems to indulge in a snack at least occasionally. After all, you can't get more British than afternoon tea and a scone. In this photo, the queen admires some homemade scones in the kitchen at Clontarf Aboriginal College in Perth. Scones, of course, are a very British snack food. They often bear little resemblance to the sugary American version. And as Slate puts it, "The purpose of a British scone is to be a lofty, feathery vehicle for jam and clotted cream and, above all, an accompaniment to tea."
Next: Prince William indulges in this. 
12. Prince William enjoys an occasional pint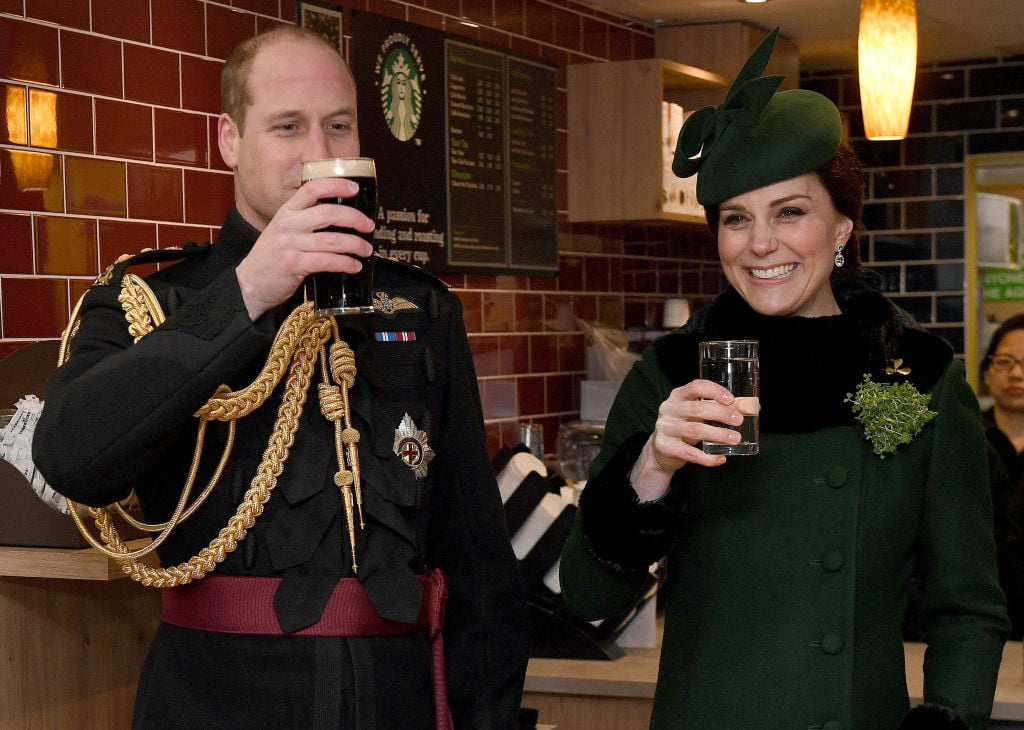 Many people enjoy indulging in an adult beverage every once in a while. And it's no surprise that at least a few members of the royal family reach for a drink occasionally. (That probably helps them deal with all of the "engagements" they need to attend!) But we particularly love this photo of Prince William enjoying a pint of Guinness. William and Kate attended the annual Irish Guards St. Patrick's Day Parade, the perfect affair for a Guinness, if you ask us!
Next: Prince Charles and Camilla also drink. 
13. Prince Charles and Camilla drink wine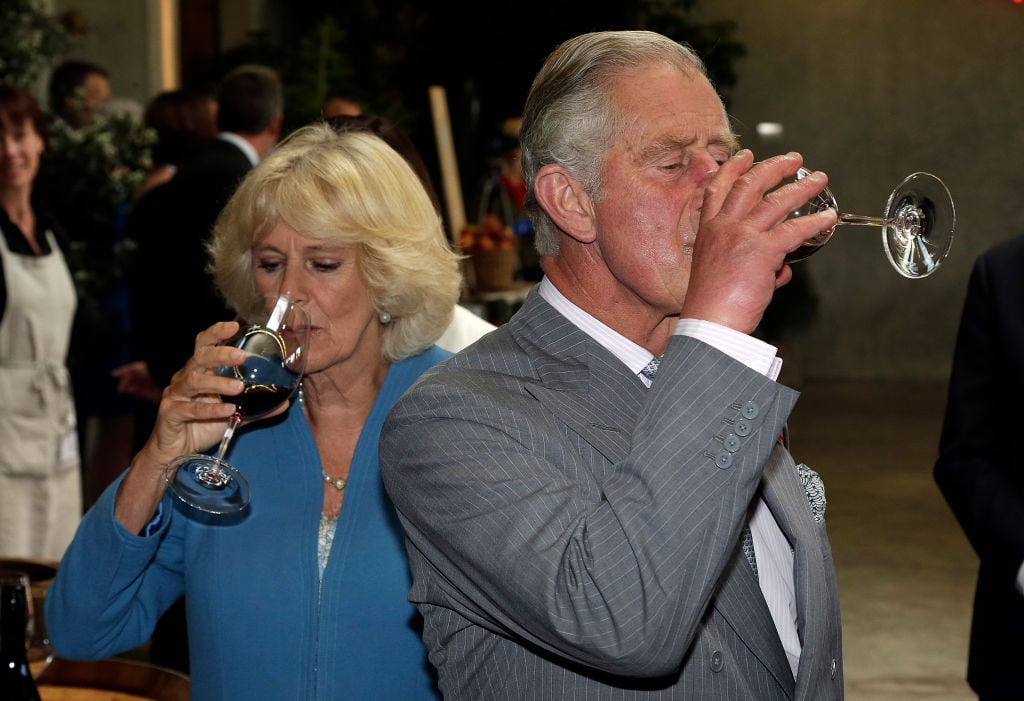 Prince William isn't the only member of the royal family to indulge in an alcoholic beverage every once in a while. Prince Charles, William's father and the eldest son of Queen Elizabeth II, seems to enjoy the occasional glass of wine. In the image above, both Charles and his wife, Camilla, taste locally-produced wine at the Mahana winery, during their tour of New Zealand and Australia.
Next: Even the queen indulges. 
14. Even the queen has a drink occasionally
Queen Elizabeth II has to follow many etiquette rules in public. But even she doesn't seem to have a rule against indulging in the occasional alcoholic beverage. Though we can't quite tell whether she's drinking water or white wine in this photo, the monarch enjoys drinking wine, especially a German sweet wine. She also enjoys a cocktail made from gin and Dubonnet, a wine-based aperitif. In fact, she shares a preference for gin-based cocktails with Meghan Markle.
Next: William and Kate have tried many photo-worthy activities. 
15. William and Kate participated in a painting class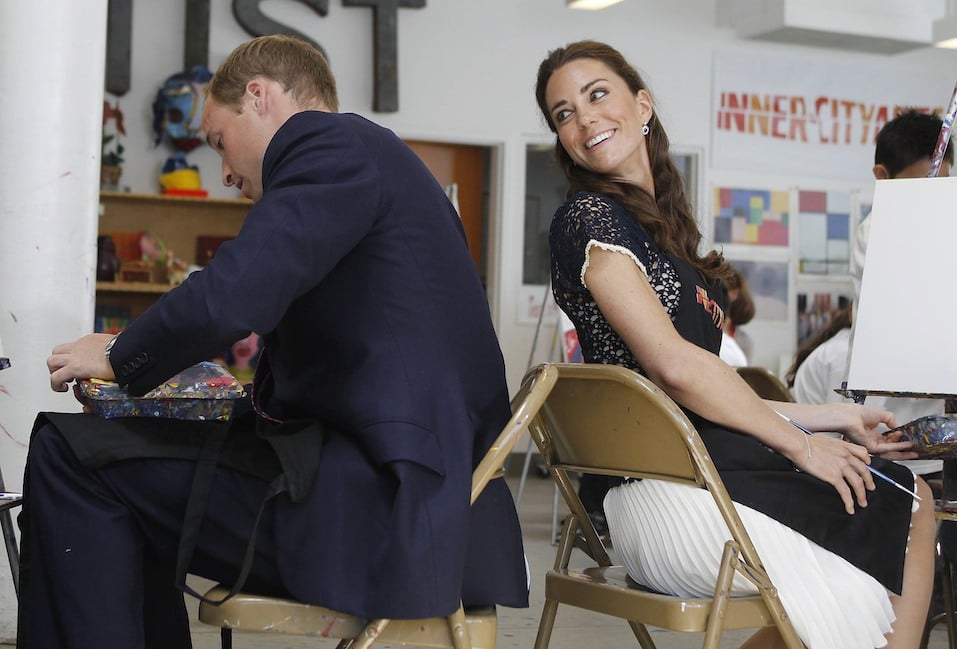 Members of the royal family get asked to participate in all kinds of activities on royal engagements. From meeting children to greeting zoo animals, playing sports to appreciating the arts, they usually oblige gracefully. But sometimes, they look a little uncertain — just like most of us would in those situations! We particularly love this photo of William Kate, who sat down to paint pictures during their tour of the Inner City Arts campus in Los Angeles, California.
Next: Kate made this choice after she gave birth to George. 
16. Kate Middleton didn't hide her body after giving birth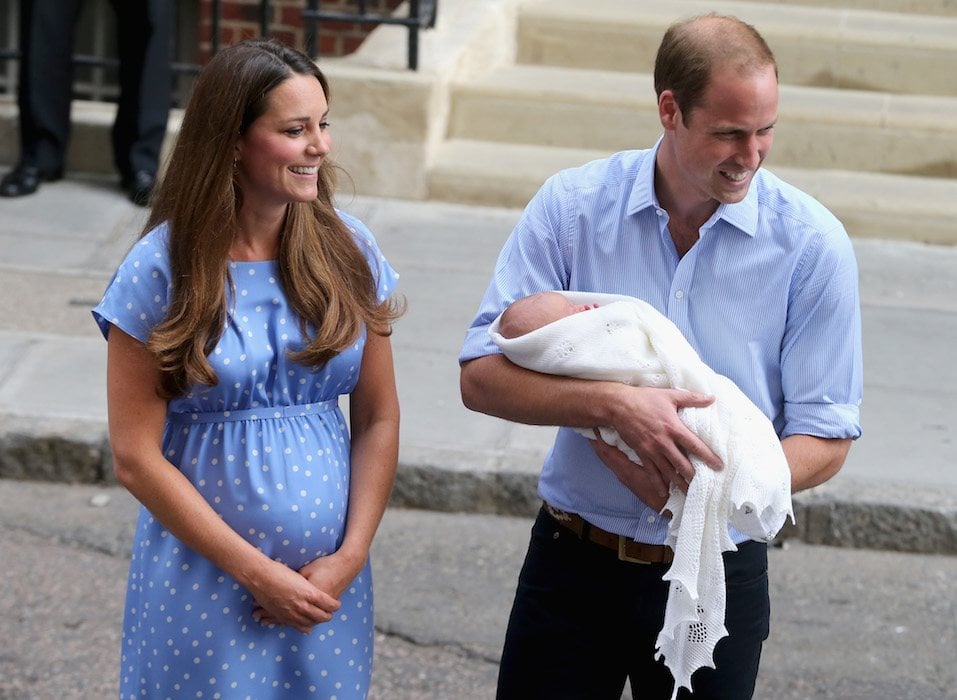 Thanks to all of the media attention showered on celebrities' post-baby bodies, many women forget that things don't exactly spring back into place as soon as the baby arrives. William and Kate famously posed for photos outside the hospital after Kate gave birth to Prince George. Many people considered those photos a refreshing dose of reality. As Shape noted, it often takes weeks for the post-baby bump to deflate. Fortunately for all of us, Kate wasn't shy about that reality.
Next: Speaking of George, he's starred in some adorable photos himself. 
17. Prince George looks exhausted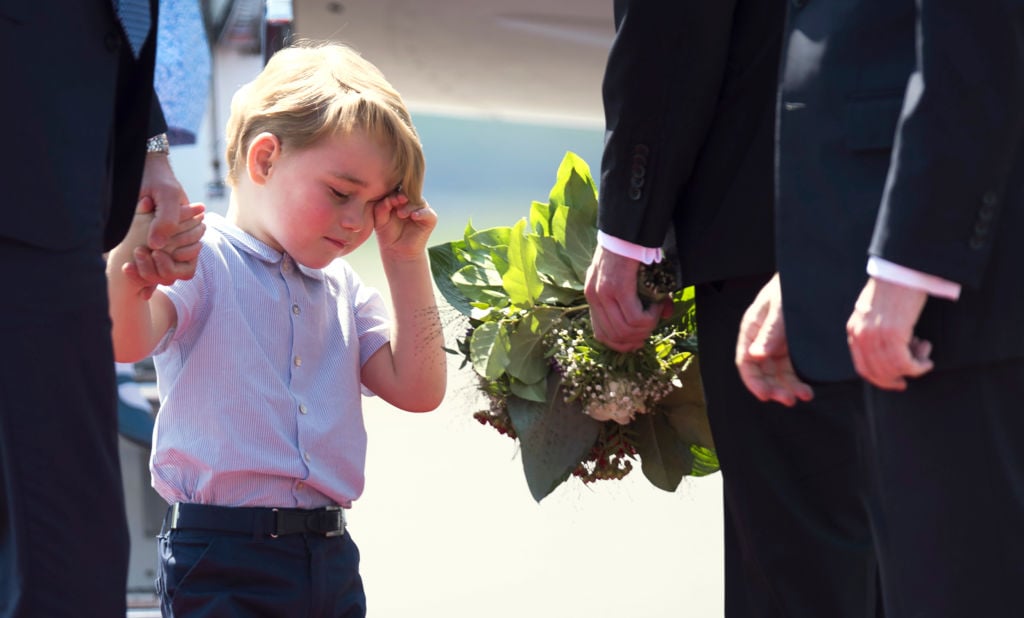 We may not relate to the specific challenges of raising children in a palace, or rearing the future heir to the throne. But we can definitely relate to the challenges that William and Kate face in getting their toddlers through the day. In a series of adorable photos, Prince George looked completely tired out upon the family's arrival for a three-day visit to Germany. It can't be easy being one of the youngest members of the British royal family!
Next: Princess Diana did this often. 
18. Princess Diana goes to the gym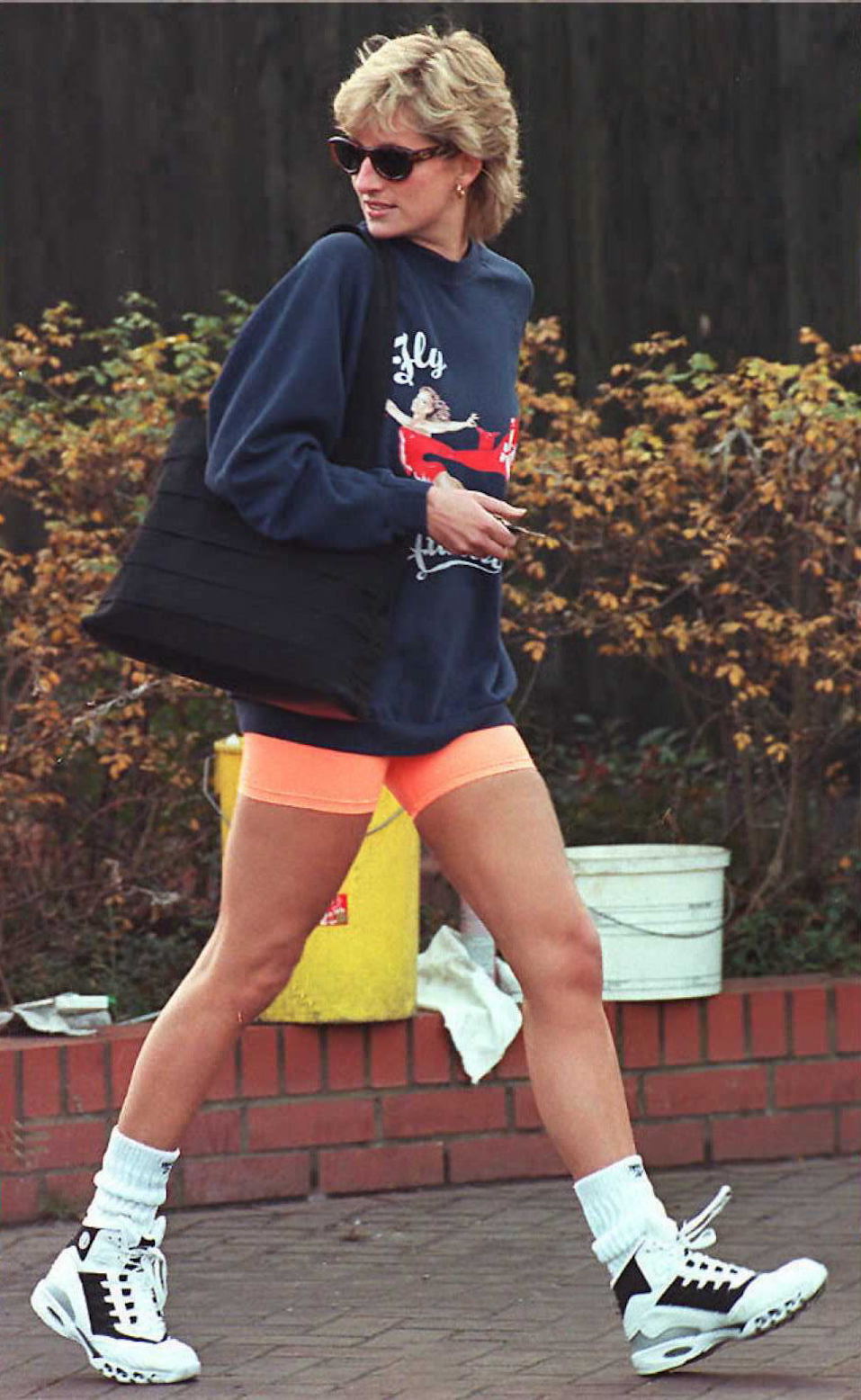 Many people still think of Princess Diana as one of the most relatable members of the British royal family. And the photos of Diana going about her daily routine remain some of our favorite images of her. In this image, Britain's princess of Wales was departing a health club in London, dressed pretty much like anybody else who needed to squeeze a workout into a busy schedule, royal or not.
Next: Prince Harry takes after his mom. 
19. Prince Harry is always up for a game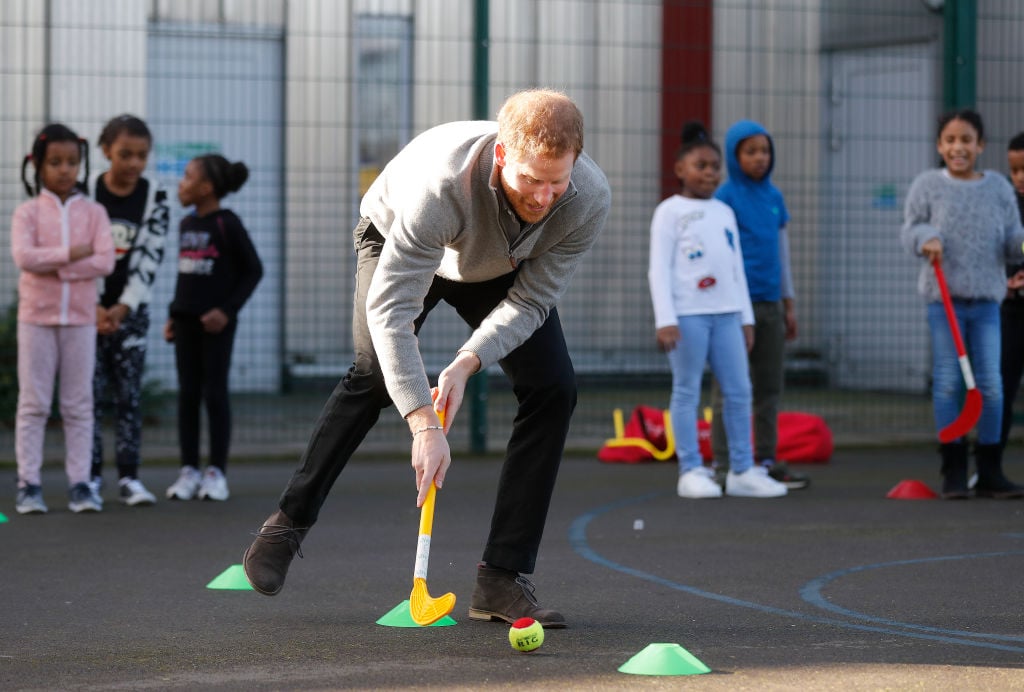 One of the things that we love about Prince Harry is that he's always up for a game or ready to play sports, perhaps following in the footsteps of his athletic mother. So of course, you can find plenty of photos showing that side of him. But we particularly love how this image shows the prince using a hockey stick that's much, much too short for him. Whether you're a parent, a grandparent, or just a devoted aunt or uncle, you've probably found yourself in the same situation!
Next: William seems athletic, too. 
20. Prince William plays soccer with school children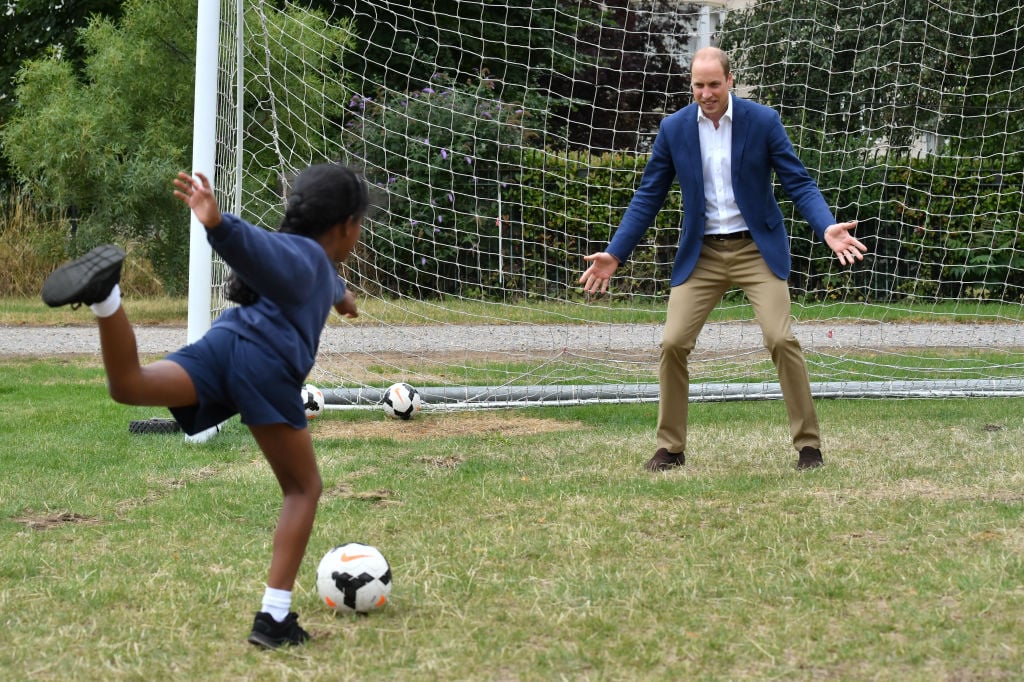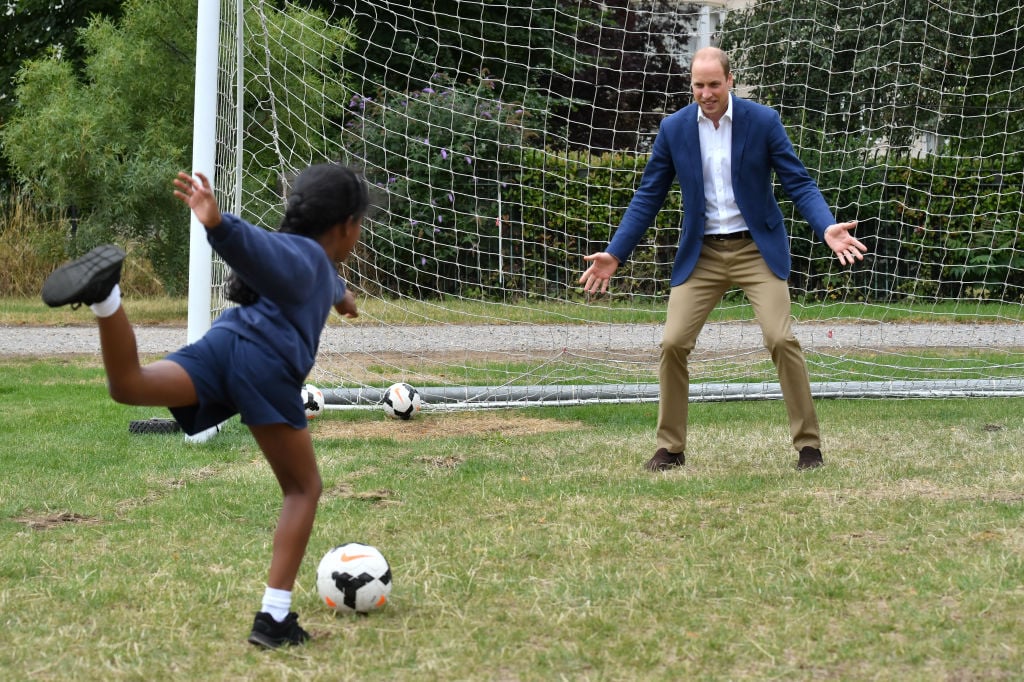 Since Prince Harry got his moment in the spotlight, we'll give Prince William some recognition, too. William often engages with school children at the many events that he attends. And an adorable series of photos showed the Duke of Cambridge showed him testing his soccer skills with the Wildcats Girls' Football team in London. Even in a blazer, William isn't above a quick game, which just gives us another thing to love about the royal family.
Next: Harry manages to distract his dad occasionally. 
21. Prince Charles and Prince Harry don't always pay attention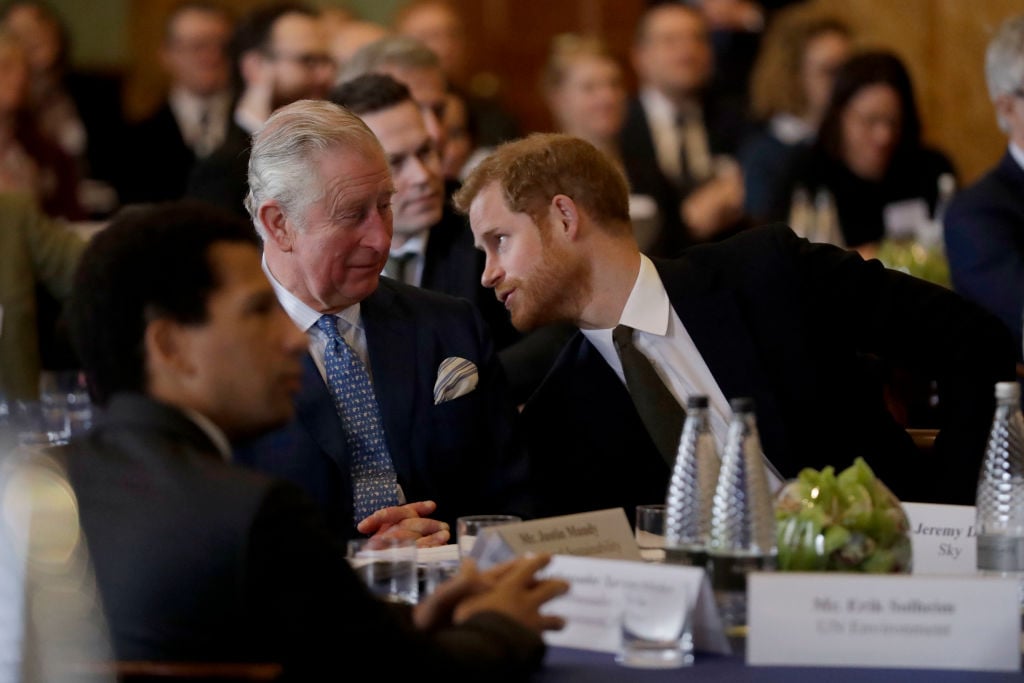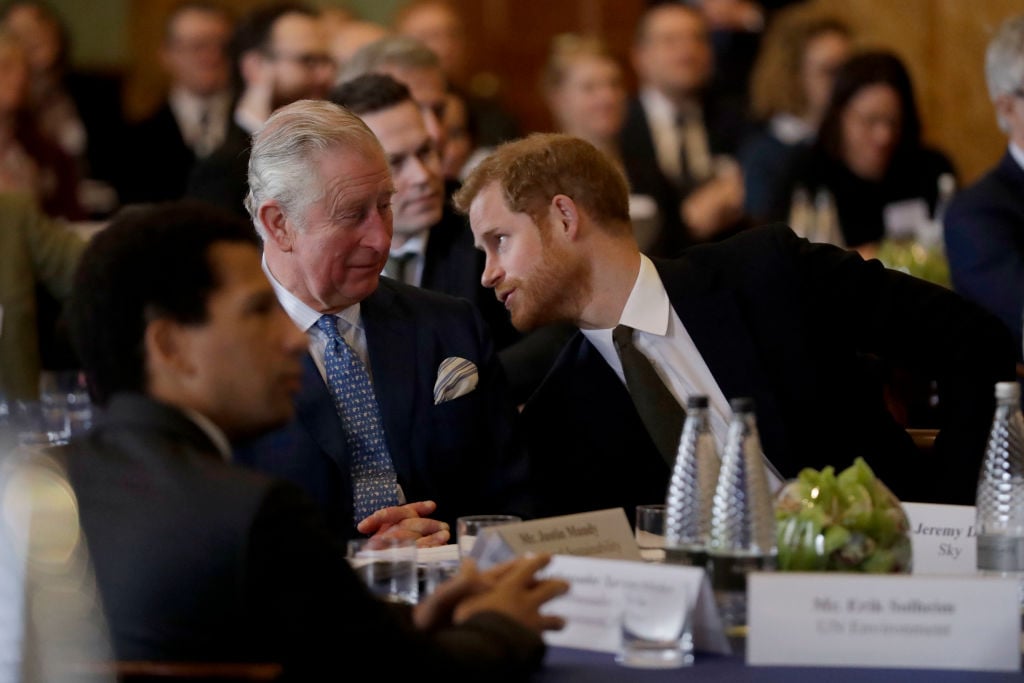 Everybody's had the experience of sitting through an event that gets long and boring. (Perhaps a lecture. Maybe a meeting. Or perhaps some other event where somebody got the microphone and just wouldn't give it up.) Prince Charles and Prince Harry usually seem pretty attentive. But not so much in this photo taken at the International Year of The Reef 2018 meeting, where the two seem to be carrying on a conversation instead of paying attention.
Next: Prince Philip has featured in some funny photos, too. 
22. Prince Philip doesn't look thrilled to be all dressed up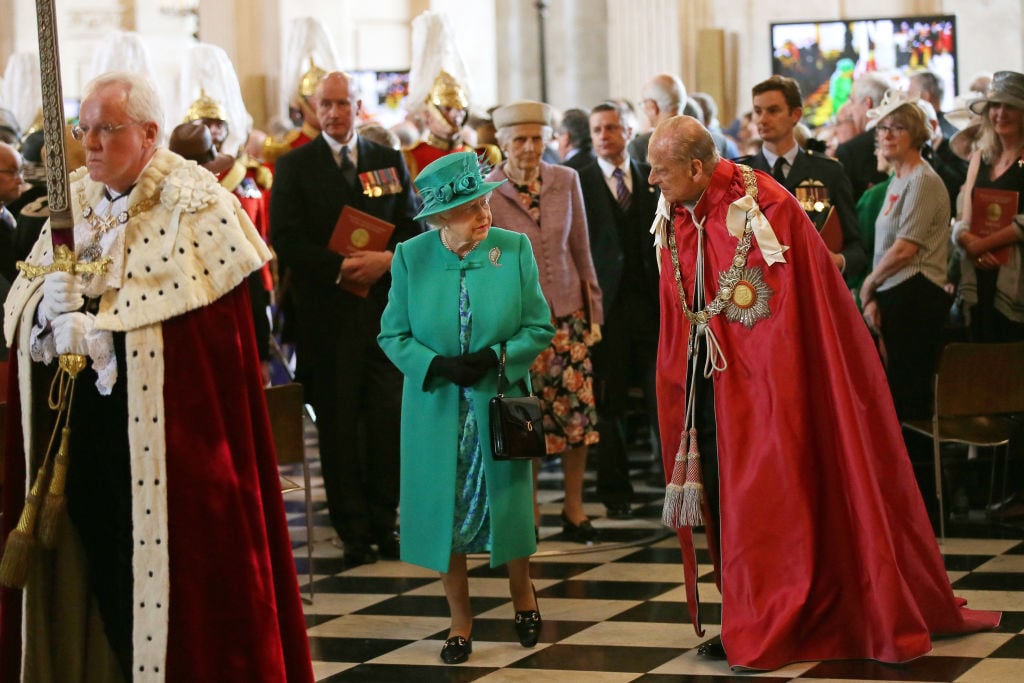 Many of us don't love getting all dressed up for special occasions. While we don't know for sure, Prince Philip seems to fall into that camp, too. In this photo, Queen Elizabeth II and Prince Philip attend a service at St. Paul's Cathedral to mark the 100th anniversary of the Order of the British Empire. The queen got to wear her regular clothes. But the prince had to wear some special regalia for the occasion — and he didn't look particularly happy about it!
Next: Fortunately, the queen has a sense of humor. 
23. Even the queen makes jokes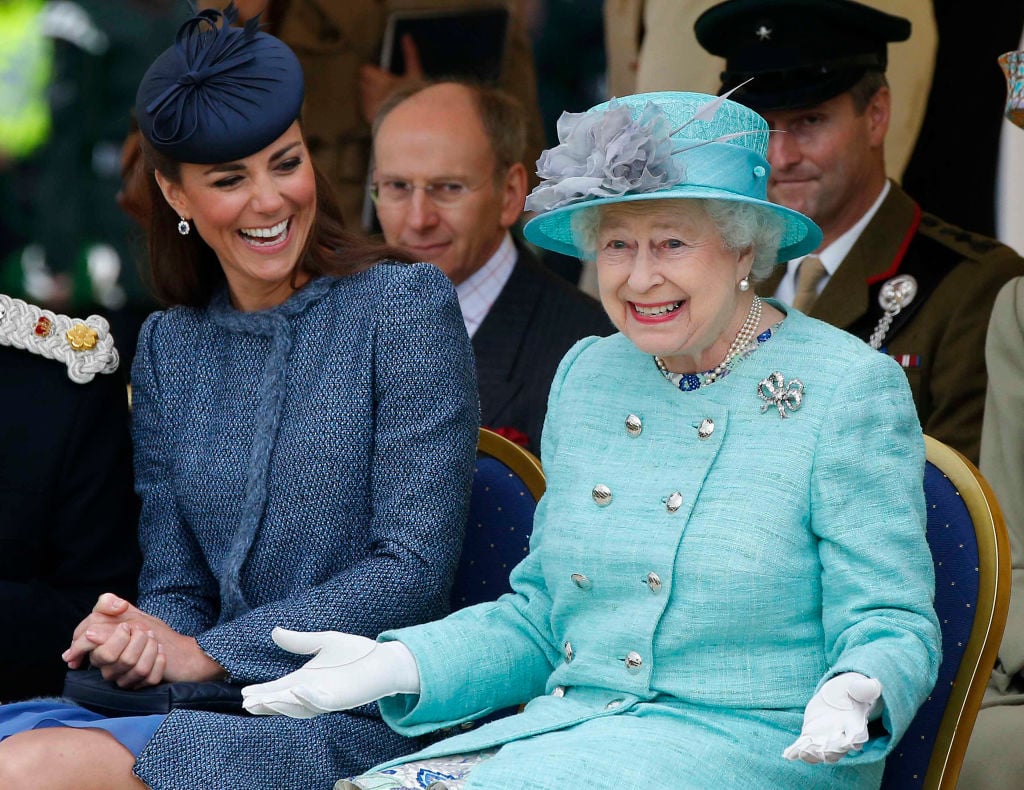 The royal family has to act in certain ways when they attend events and meet the public. But proper etiquette doesn't preclude a sense of humor. Queen Elizabeth II famously makes jokes to those around her. And while we have no idea what she and the Duchess of Cambridge were discussing in the image above, it definitely looks like the queen said something funny.
Next: The best photos reveal this quality of the royal family. 
24. The royal family enjoys the same things we all do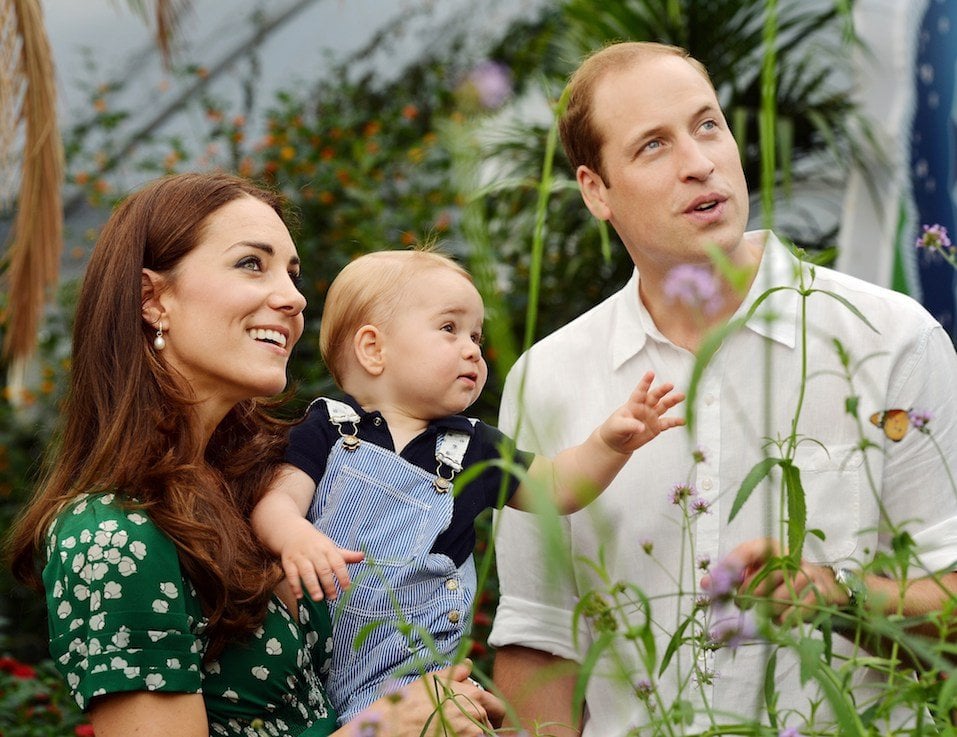 It might seem easy to become jaded if you live in a palace and attend numerous fancy events each year. But some of our favorite photos of the royal family reveal that even the direct heirs to the throne still enjoy simple pleasures. In the image above, William and Kate celebrate George's first birthday with a visit to the Sensational Butterflies exhibition at the Natural History Museum in London. That's exactly the kind of celebration that would be accessible to families from every walk of life, and they seemed to genuinely enjoy the visit.
Read more: Royal Pet Peeves: The 1 Word Queen Elizabeth Won't Ever Use and Other Things She Can't Stand
Check out The Cheat Sheet on Facebook!