These Pickle-Flavored Foods Prove the Popular Trend Might Be Going Too Far
Pickle-flavored foods sure are having a moment. Thanks to the internet, we know the art of pairing pickles with just about anything has become a popular pastime. So popular, in fact, that even Disney's on board (page 6).
Love 'em or hate 'em, pickles are here to stay. But have some pickle-flavored foods gone too far? Take a look at these 15 items, and decide for yourself.
1. Pickle-flavored soft serve
Incorporating the sour taste of a pickle into the sweet, sweet flavors of ice cream? We're on the fence. Actually, we'd be 100% against the idea, had it not already received so much praise.
So, do you think pickle-flavored soft-serve would go down as smoothly as any other flavor?
Next: More frozen treats on the way
2. Pickle-flavored slushes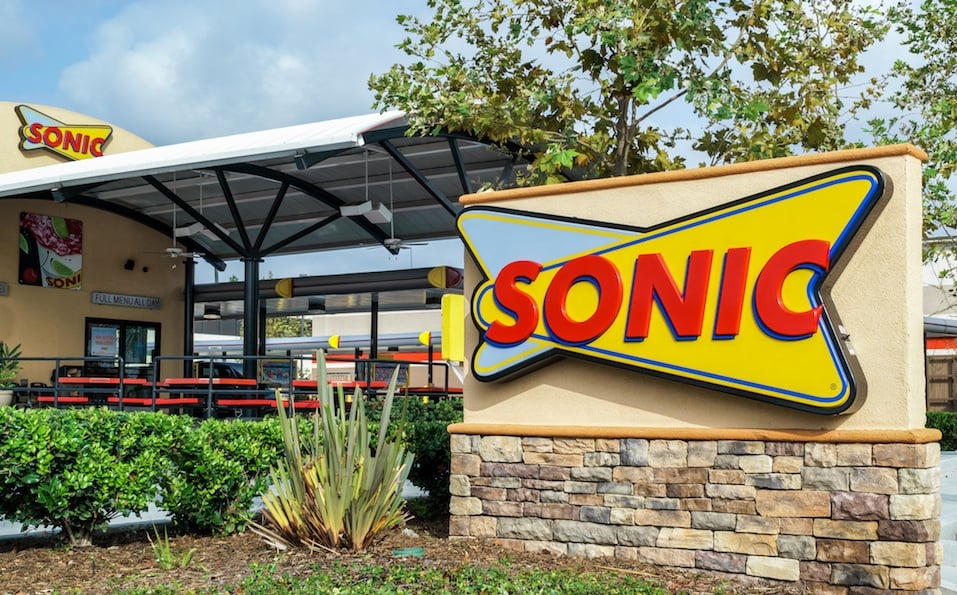 Yes, you read that right. Not surprisingly, Sonic has come up with a frozen concoction to add to its line of unapologetically neon beverages. It's a pickle-juice slush, and it's everything you've never wanted to try. On the other hand, there are some consumers who'd disagree.
According to the experts at Food & Wine, who got a sneak-taste of the beverage before Sonic officially added it to the menu, the slush is "surprisingly delicious." Here's what else they had to say:
Sweet and tangy, the bright brine compensates for the over-savoriness you might have been worried about. You won't understand why, but you'll keep going back for more sips, likely until it's all gone. Our only gripe is that the slush is a bit too sweet, as if overcorrecting for the acidity, but maybe this is what has to happen for America to acclimate to—and embrace—pickle-flavored soft drink.
Still, the question remains: Does America really need to embrace a pickle-flavored slush in the first place?
Next: Will movie theaters start selling this soon, too?
3. Pickle popcorn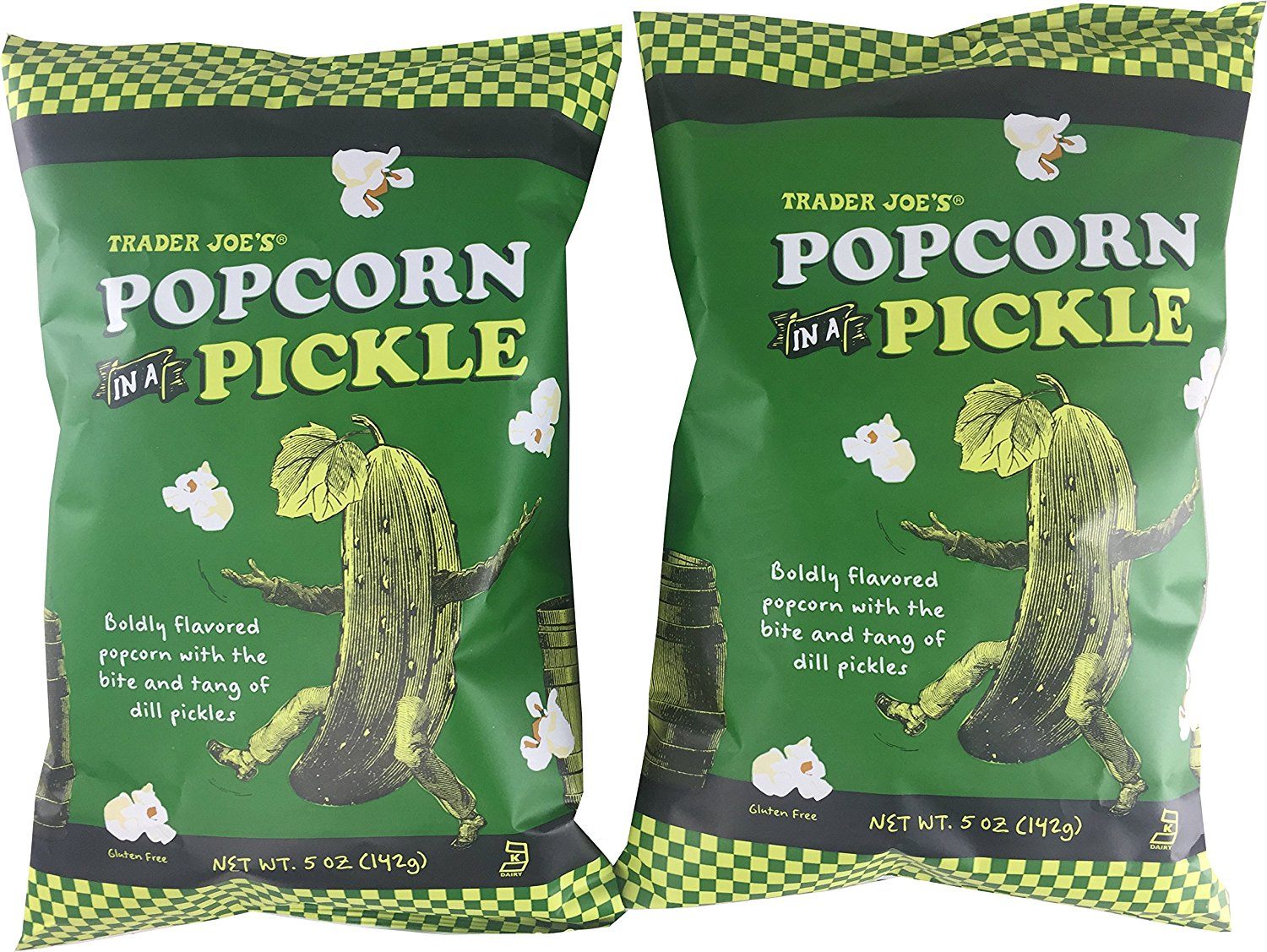 Is classic popcorn no longer good enough? It would appear so, at least according to the companies who've been slinging the pickle-flavored variety, that is. As a side note, this food is not to be confused with pickled-popcorn, because that would be even weirder.
Next: Comparatively speaking, these may not be so bad.
4. Dill potato chips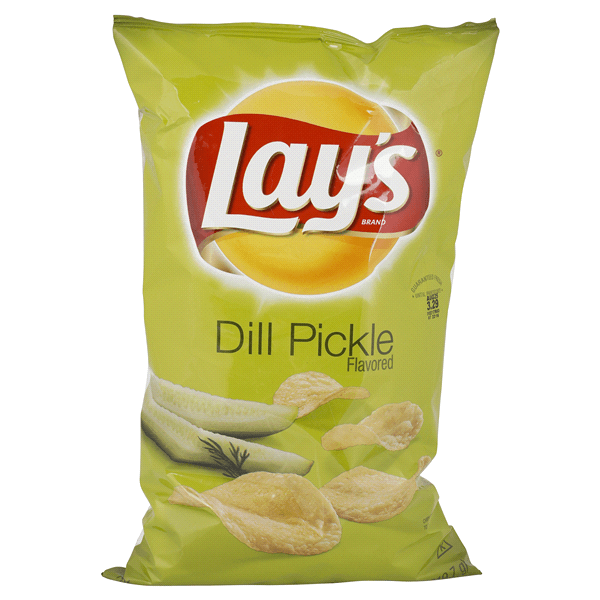 In recent years, chip manufacturers have really pushed the envelope on what they can and can't do with potato chip flavors. That said, it was only a matter of time before the pickle variety hit grocery store shelves across the country. But hey, they're not that terrible.
Considering all the wild flavors made by Lay's — southern biscuits and gravy and buffalo wings with ranch (yes, as a flavor) — these certainly aren't the worst of the bunch.
Next: No. Just, no.
5. Pickle candy canes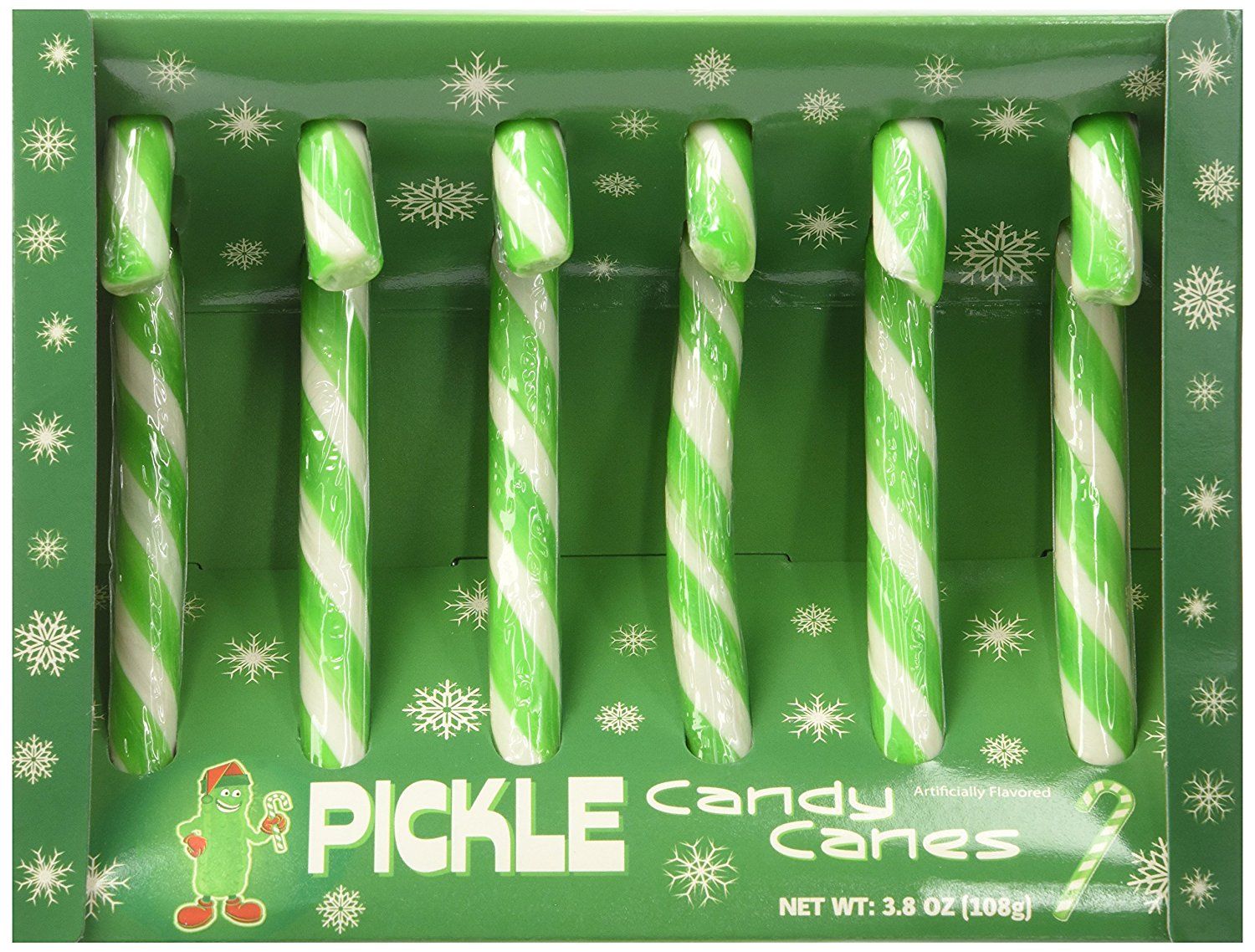 Somehow, we just can't get on board with this one. Infusing pickle into a candy that should have the cool, refreshing taste of mint just seems wrong. Apparently, though, there's a market for it. After all, this list is proof there are plenty of people passionate about their pickles.
Next: Here's Disney's pickle-flavored food. 
6. Disneyland's pickle-topped pizza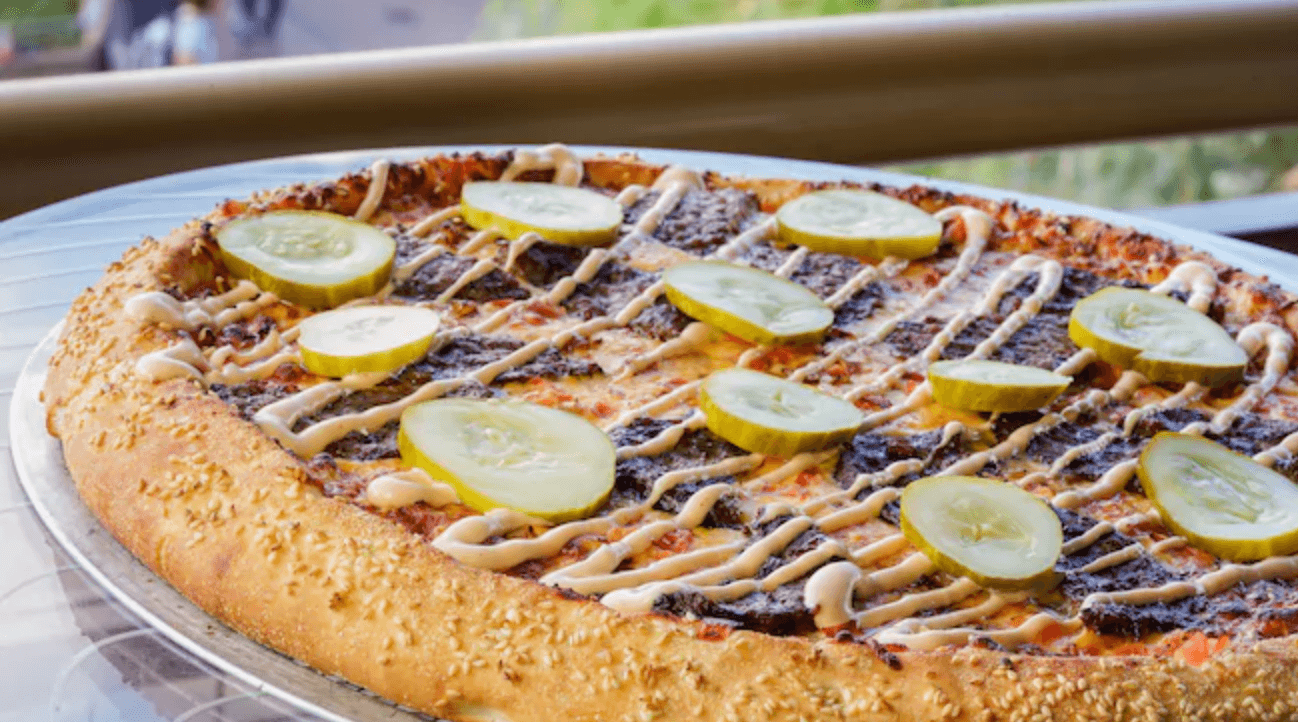 Disney knows how to capitalize on a good (read: money-making) thing. So, as soon as a must-try trend comes along, Disney parks are quick to hop on board. Case in point: all-things pickles. And Disneyland found a way to incorporate the popular trend into a food nobody can resist: pizza.
Officially called Cheeseburger Pizza, Disney's pickle-topped pie includes a whole mess of burger fixings: ketchup, mustard, pizza sauce, cheese, onions, tomatoes, a slider patty, burger sauce, and of course, pickles.
Next: The best or worst topping of all time? 
7. Dill-flavored sprinkles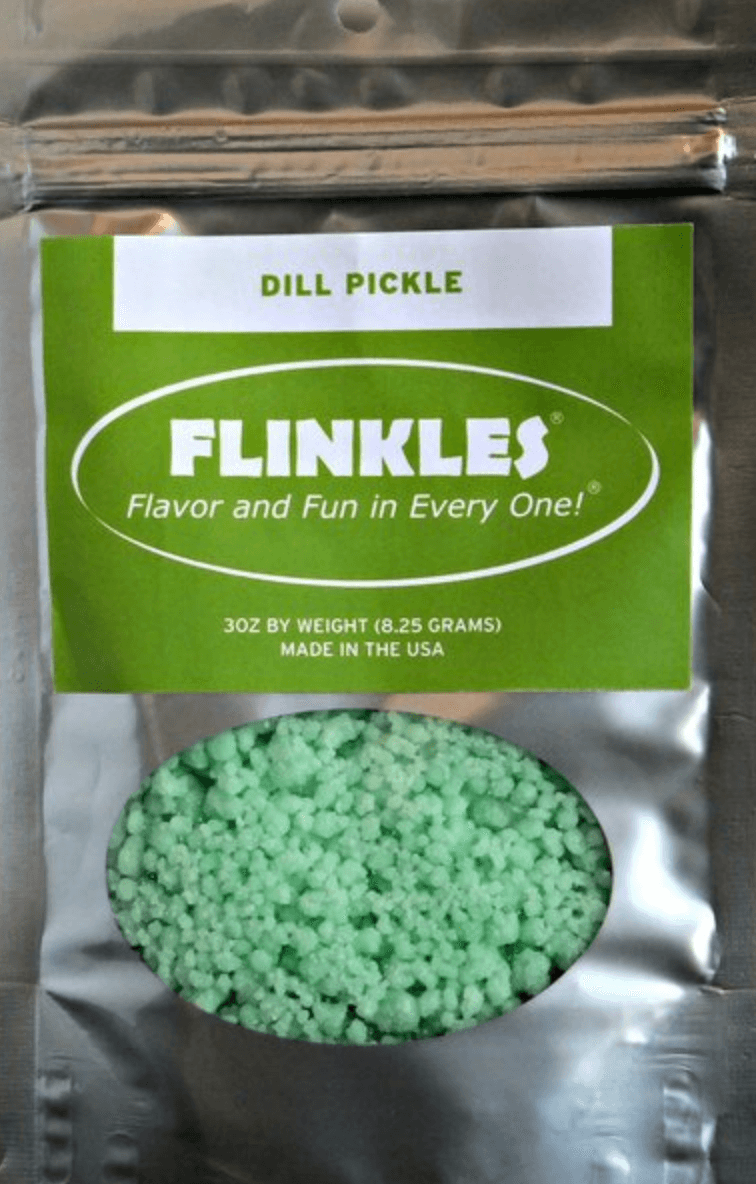 Remember that pickle-flavored soft-serve we mentioned? Yeah, well that, along with these dill-flavored sprinkles, make the perfect pickled pair. And because sprinkles are such a happy food, we won't even ask why anyone would ever want to top their cone with something so odd.
Next: What would Elvis make of this one?
8. Peanut butter and pickle sandwich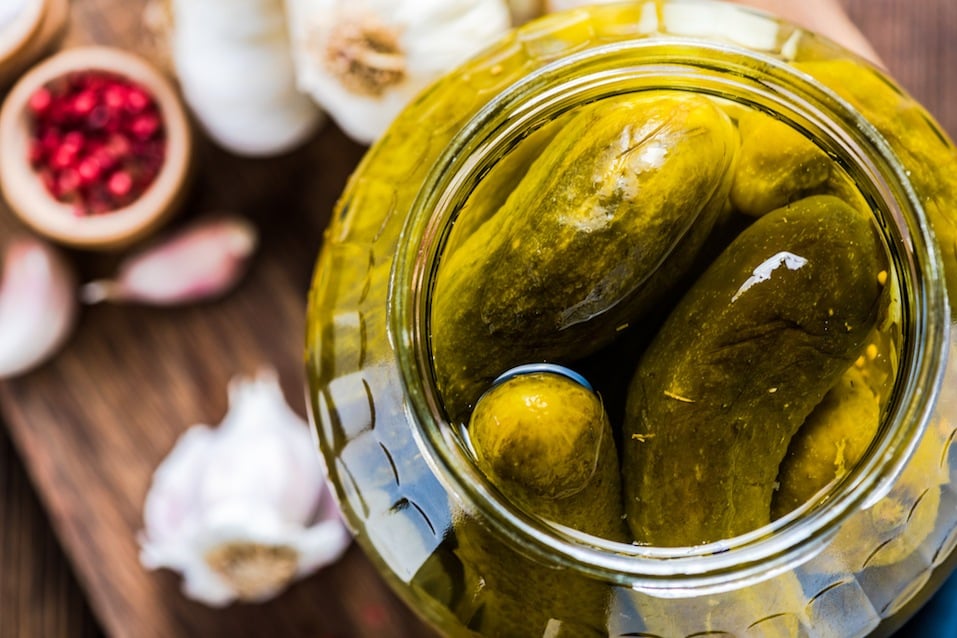 Peanut butter and banana sandwich? We totally get it. But a peanut butter and pickle sandwich? Well, we're quite confused. Bizarre as it may sound, this trend had the internet abuzz with controversial conversation. When the recipe, which was originally from The New York Times, resurfaced in 2018, some people were brave enough to give it a shot.
Are you brave enough to do the same?
Next: This one's a real head-scratcher.
9. Pickle-flavored ice pops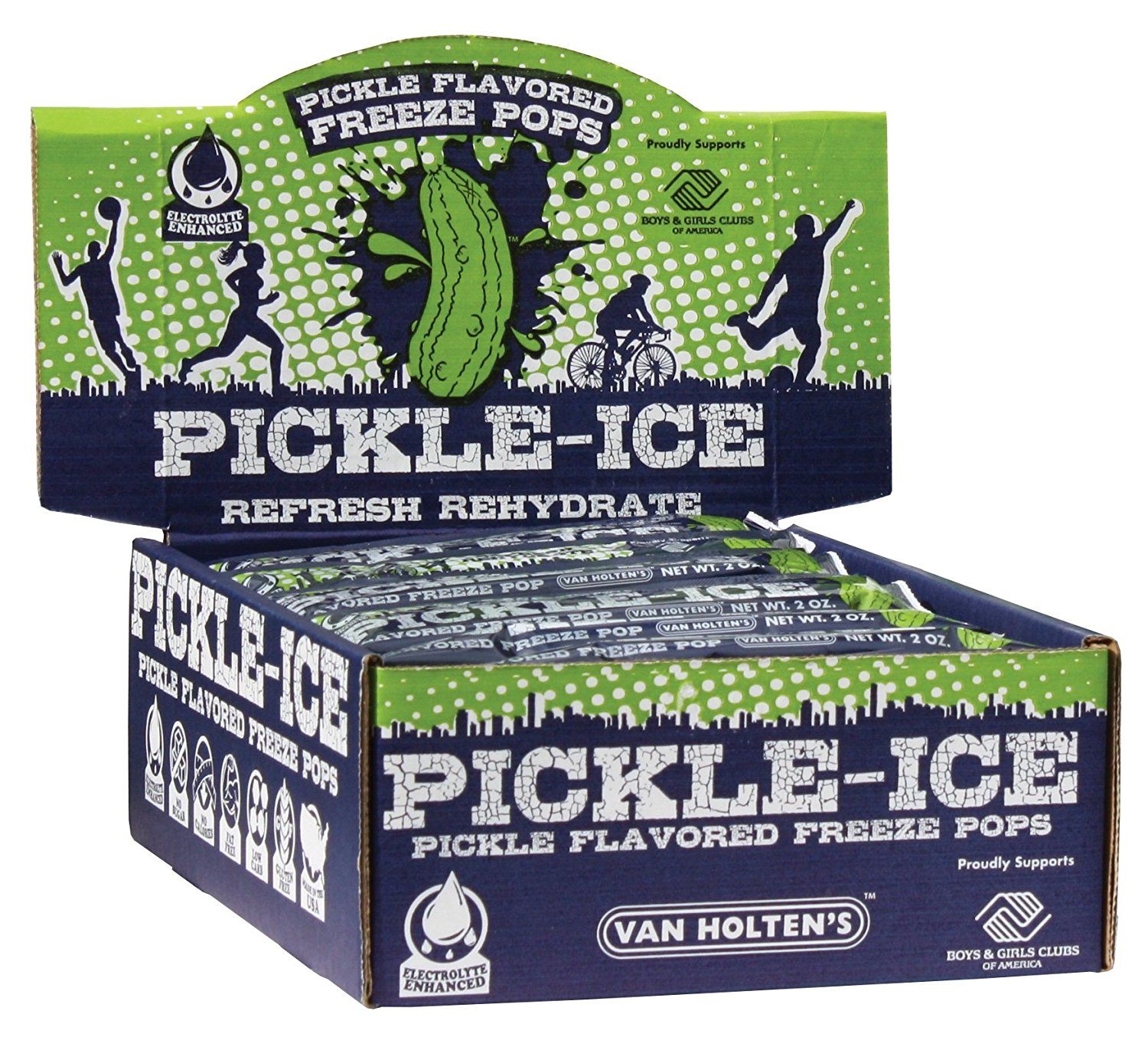 Just in case you were worried the pickle trend overlooked ice pops, it hasn't. And Van Holten's is the company to thank for that. Not only is Pickle-Ice a "refreshing treat on a hot day," but it even has electrolytes, an ingredient the website claims "helps rehydrate and prevent cramps." So, bonus?
Next: We're not so sure about this one. 
10. Pickle juice soda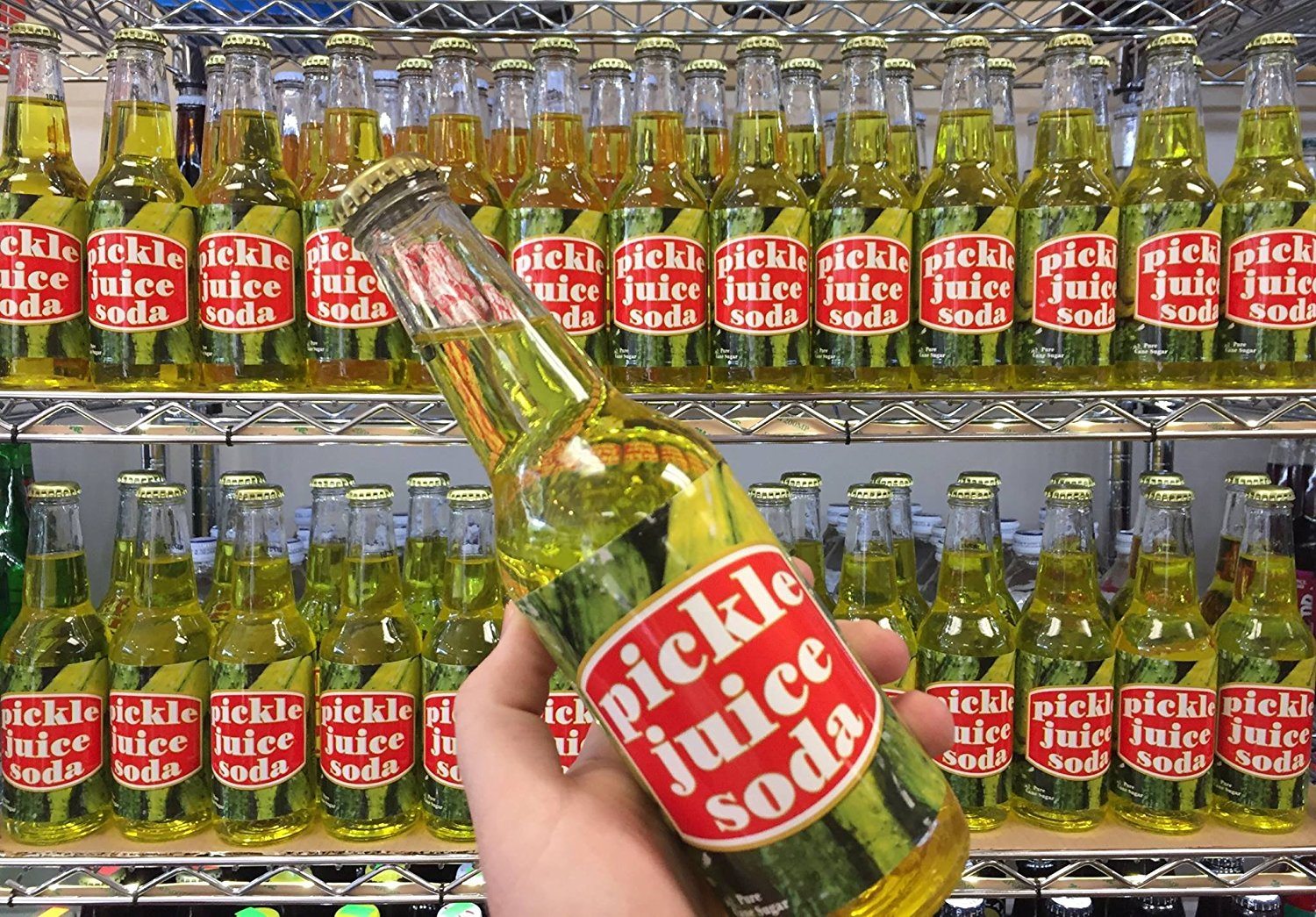 This, of course, is for those who are too dainty to pound pickle juice directly from the jar. Or anyone who loves pickles so much, they want a socially-acceptable way to drink it whenever and wherever they please. Either way, there's no denying pickle juice soda is a love-it-or-hate-it food trend.
Next: Totally smart or absolutely unnecessary? 
11. Pickle salt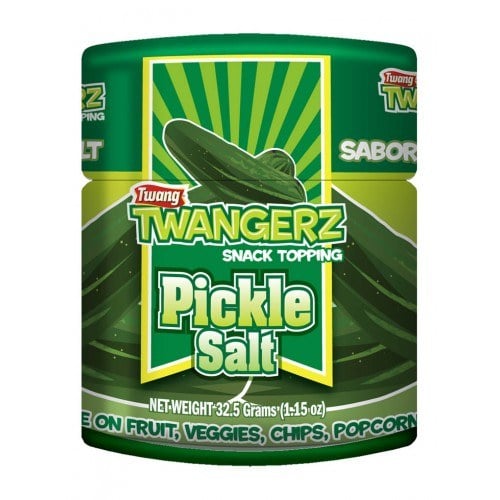 Totally bizarre or absolutely genius? The answer's up to you. It may sound gross at first, but when you think about it, pickle salt is actually pretty convenient. In fact, it just may be the solution to pickling up your sandwich when you're fresh out of the real thing.
Next: You'll need this for your pickle-flavored chips.
12. Dill pickle dip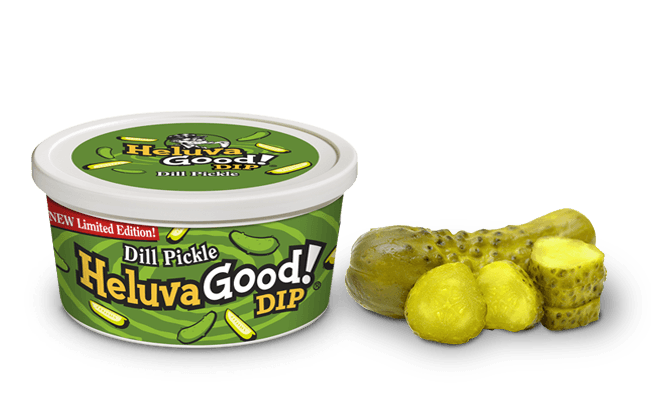 Admittedly, dill pickle dip isn't nearly as bizarre as most other items on this list. But still, it is a pickle-flavored food, so it makes the cut. And remember those pickle-flavored chips? Well, there's nothing a pickle-lover would enjoy more than dill-lightfully (had to) dipping to their heart's content.
Next: We can already feel the burn with this one. 
13. Pickle-flavored vodka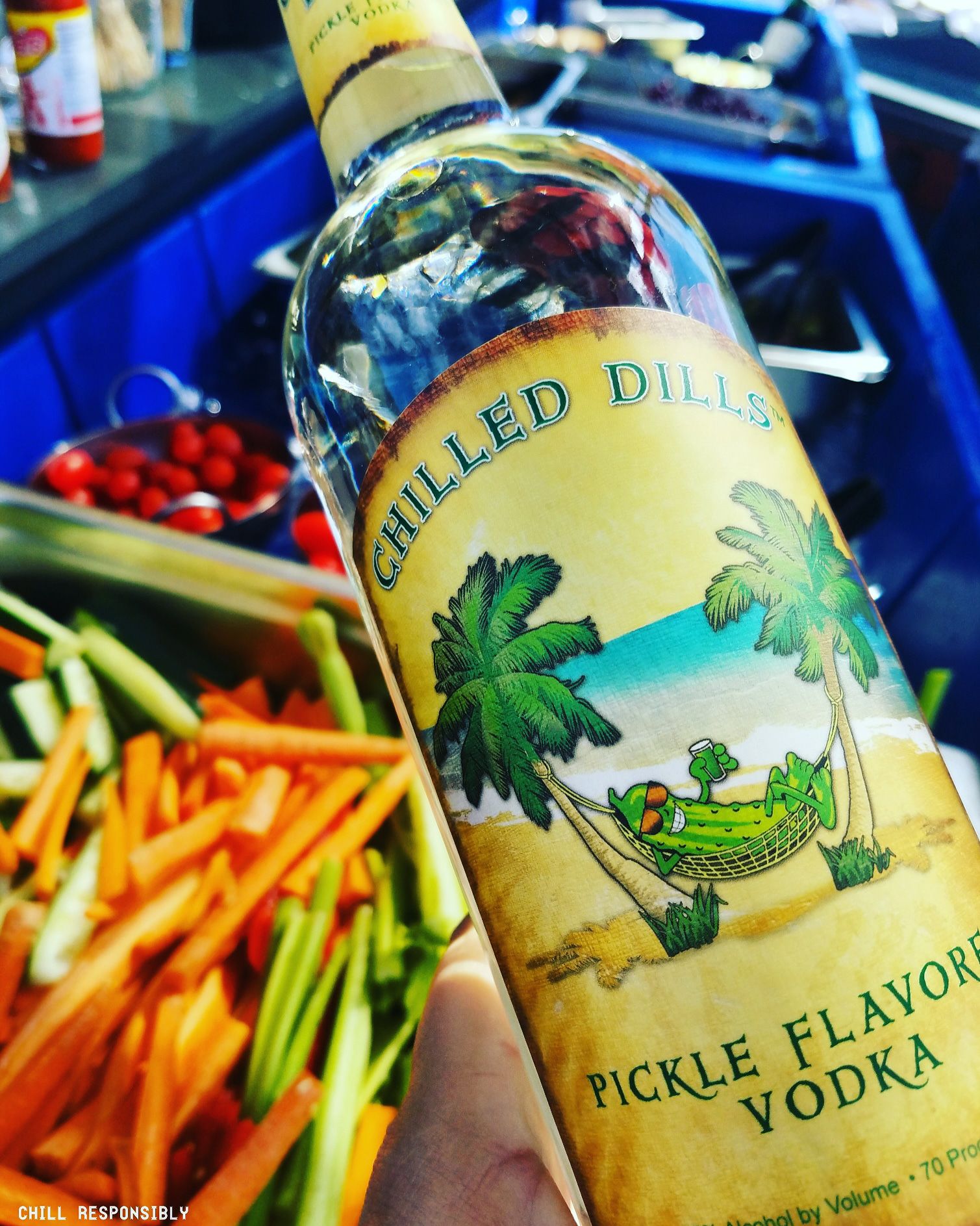 Back in your college days, this may not have come as such a shock. After all, those coming-of-age years were all about experimenting with all kinds of flavored vodka. (Why?) And for those who've graduated beyond the years of drinks that make you pucker, there's this: Pickle-flavored vodka. It's the only flavor people need to make them feel cool again while sipping on a flavored vodka. We think.
Next: Definitely not the worst item on the list. 
14. Sunflower seeds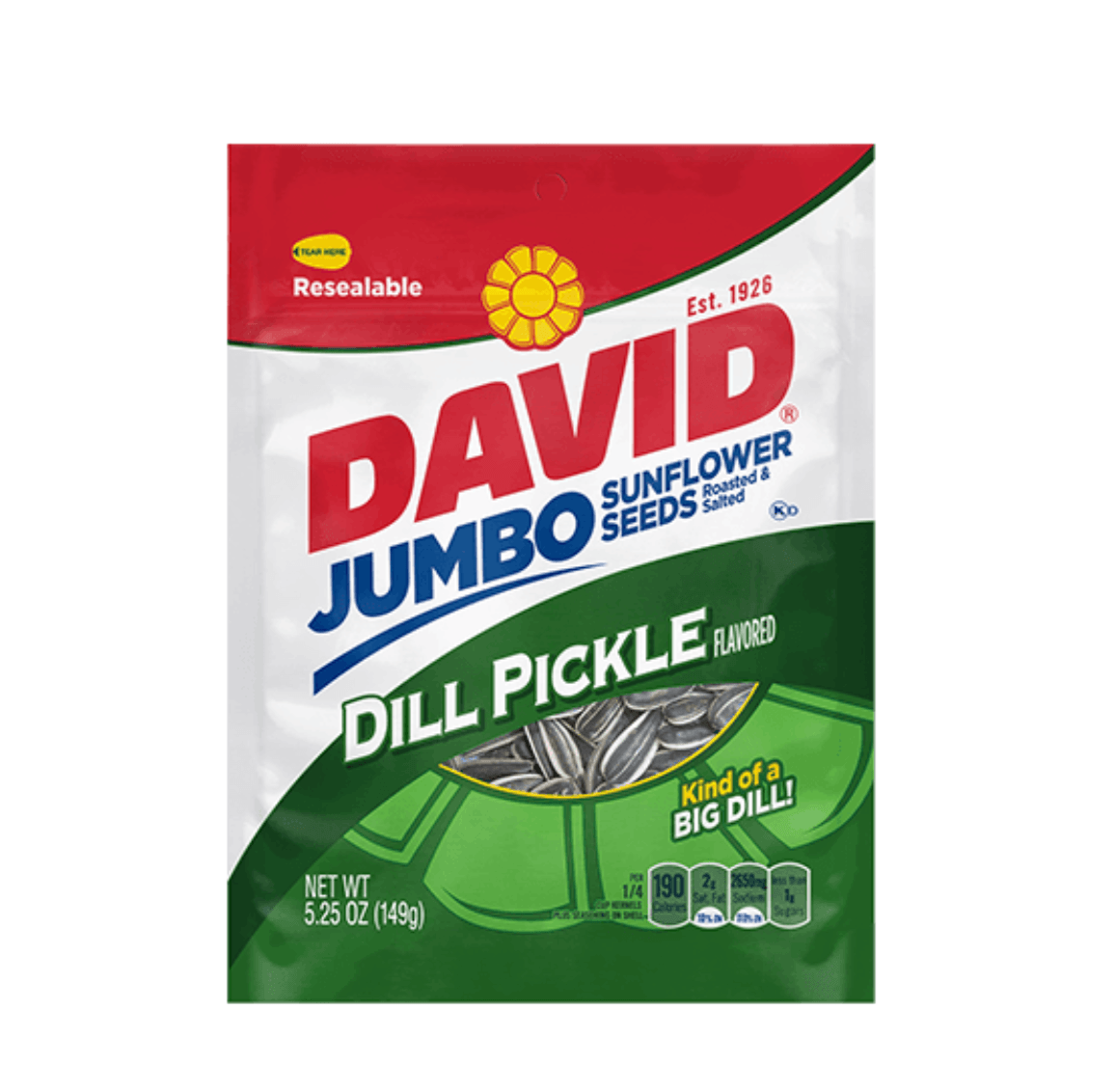 Nothing screams summer quite like a handful of sunflower seeds to the face. But, what about the pickles? Thankfully, there's a product that combines the two. More importantly, it guarantees no pickle-lover will have to choose between chomping on a pickle or sunflower seeds ever again.
Alas! Sunflower seeds come in a dill pickle flavor. You're welcome.
Next: Get ready for it …
15. Pickle-flavored doughnuts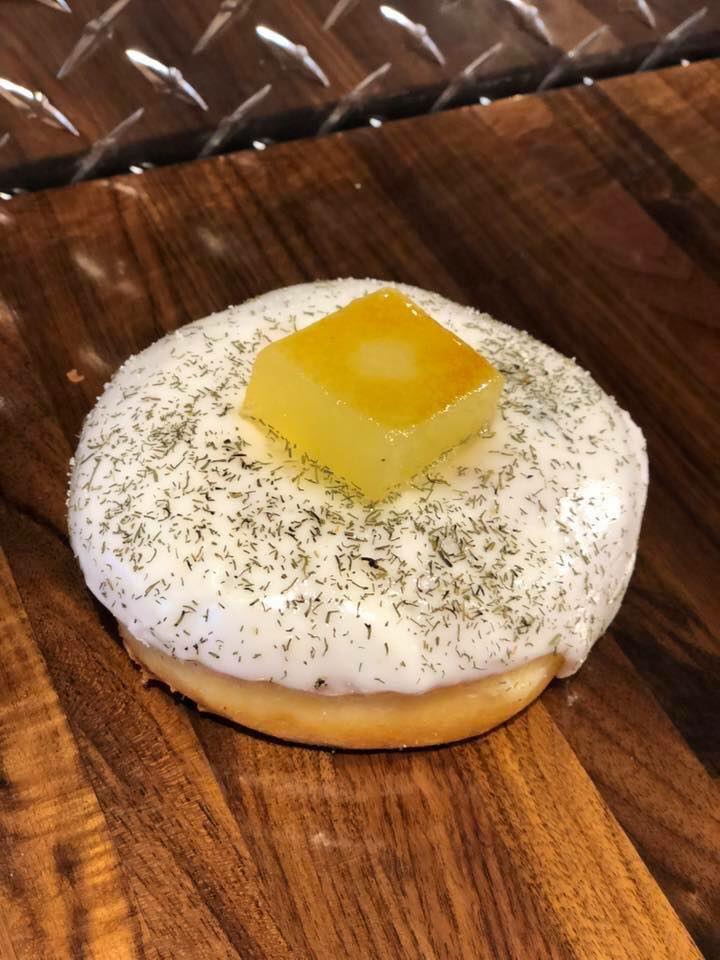 In quite possibly the most millennial thing of all time, pickle-flavored doughnuts are a now thing, with Hurts Donut leading the charge. And clearly, the doughnut shop knows what it's doing — the company has expanded to 16 locations across the Midwest in just four years. Anyway, back to the doughnuts.
According to the dedicated journalists at Delish, this pickle-flavored doughnut is, well, a lot. It "gets stuffed with a pickle cheesecake filling, dipped in vanilla icing, sprinkled with dried dill, and then topped with pickle juice cubes (!!!) that are basically the texture of Jell-O."
Boom. Mic drop. All the things.
Read more: The Most Hated Food Trends That Need to Disappear
Check out The Cheat Sheet on Facebook!