These President Before and After Photos Will Shock You
The United States presidency might rank as one of the hardest jobs going, and it certainly takes a toll on one's health. Studies have shown that leading a nation can take years off a person's life. Analysts from the Harvard Medical School found that those who serve as president, on average, live almost three years less than those of the candidates they defeat. Looking at past U.S. presidents in their first and last years of office show how the job has affected them. The proof is in the photos.
1. Barack Obama in 2009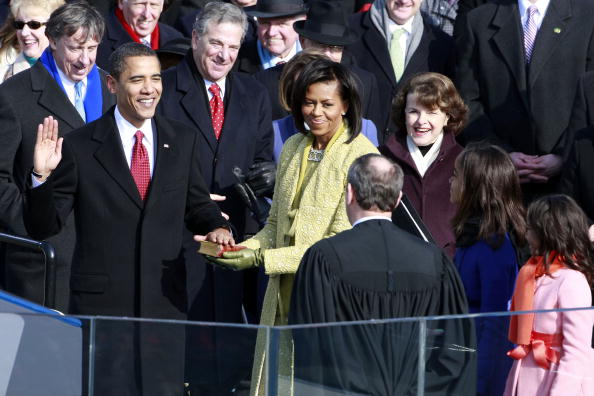 The first African American president's dark hair grayed significantly over his years as president. When he became sworn in as the 44th president of the United States, he was 47 years old. Eight years later, the leader's tenure started to show.
Next: He started looking a little gray.
2. Barack Obama in 2017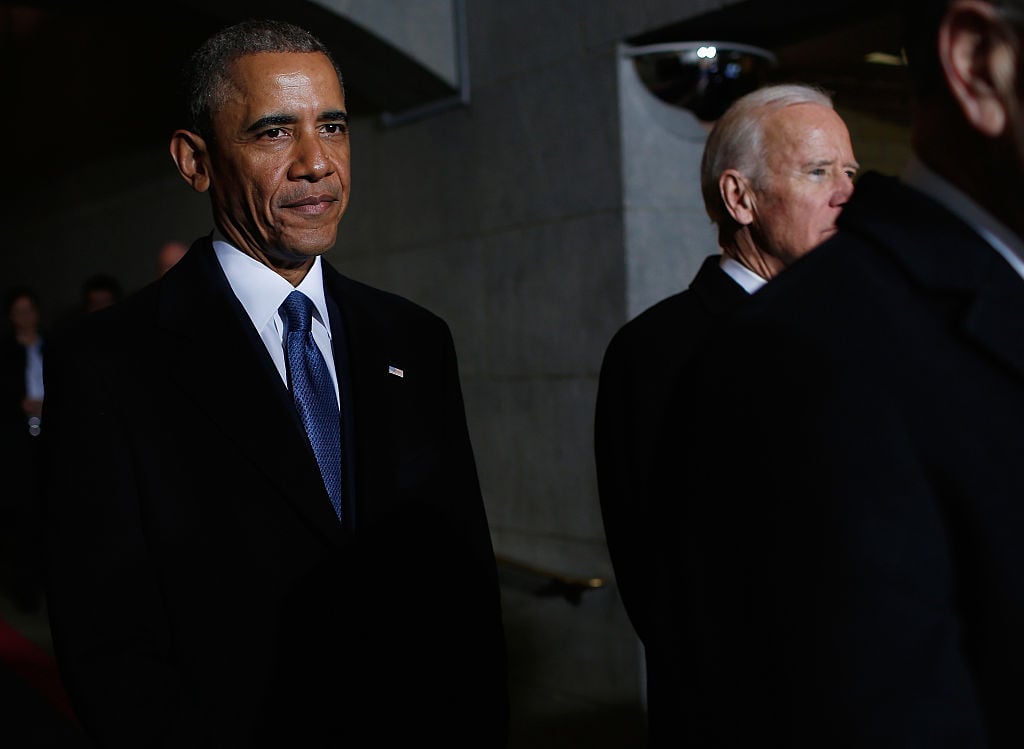 By the time he handed over the White House keys to President Donald Trump, Obama's age had begun to show. Eight years takes a toll on anyone, but Obama's lined face and gray hairs bely the weight of his office.
Next: The next president also looked a little worse for the wear.
3. Bill Clinton in 1993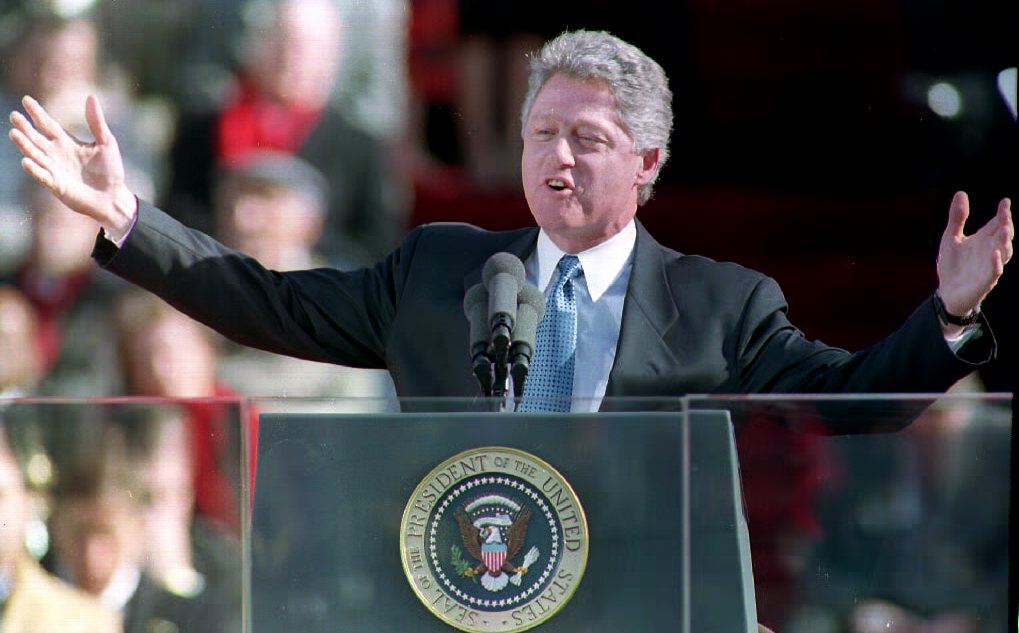 When he took the oath of office in 1993, Bill Clinton looked downright spry. He started the office as a silver fox, even at 46 years old. His presidency saw low unemployment, declining crime, and a surplus budget. However, it was also rocked with scandal. That had an effect.
Next: He did age visibly by the end of his second term.
4. Bill Clinton in 2001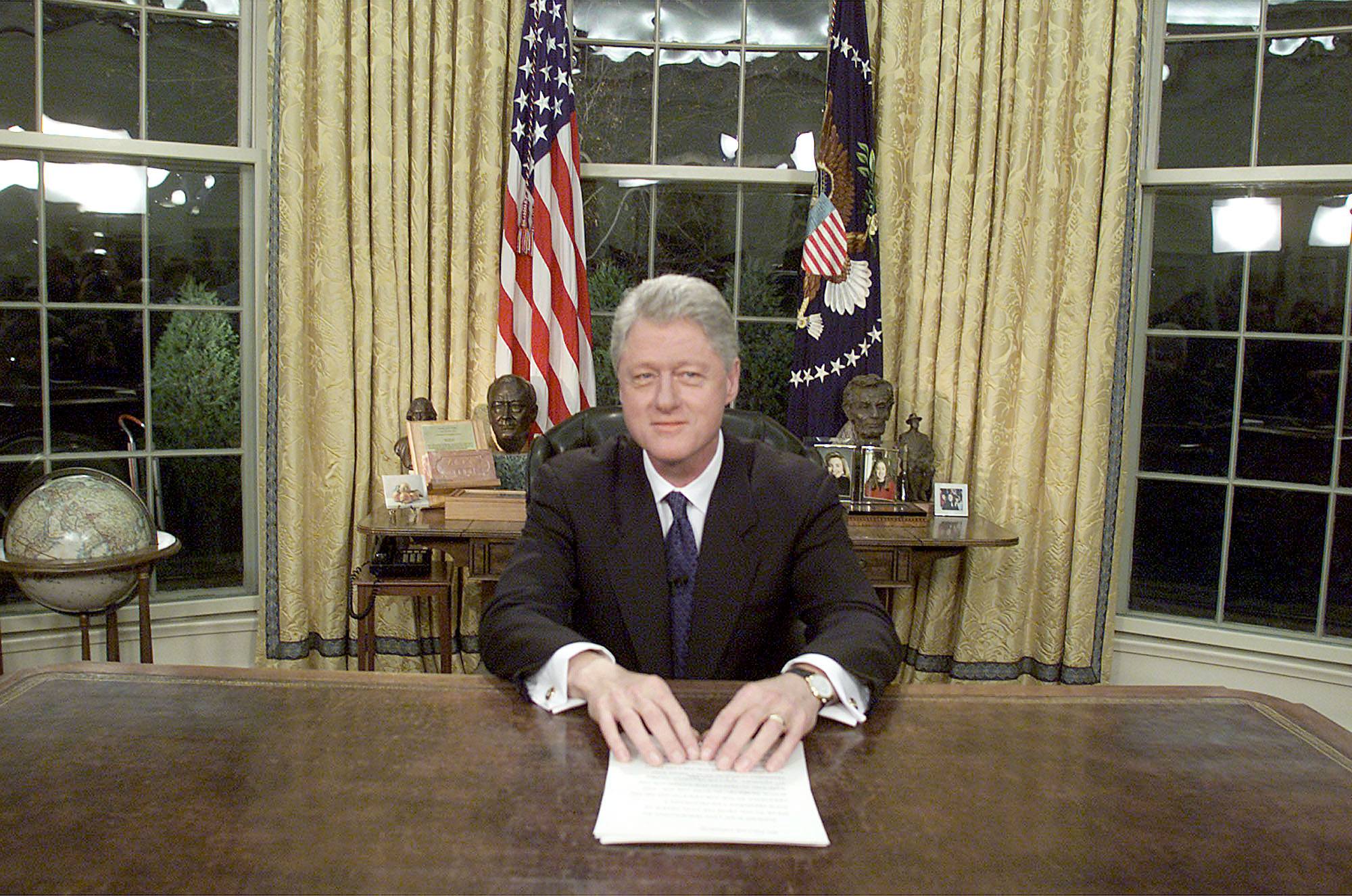 By the time he delivered his farewell address, Clinton's thick head of hair looked a lot lighter than it did when he took office. His impeachment by Congress following alleged sexual relations with Monica Lewinsky, as well as the general passage of time, surely took some years off his life.
Next: This next president also showed his age.
5. George W. Bush in 2001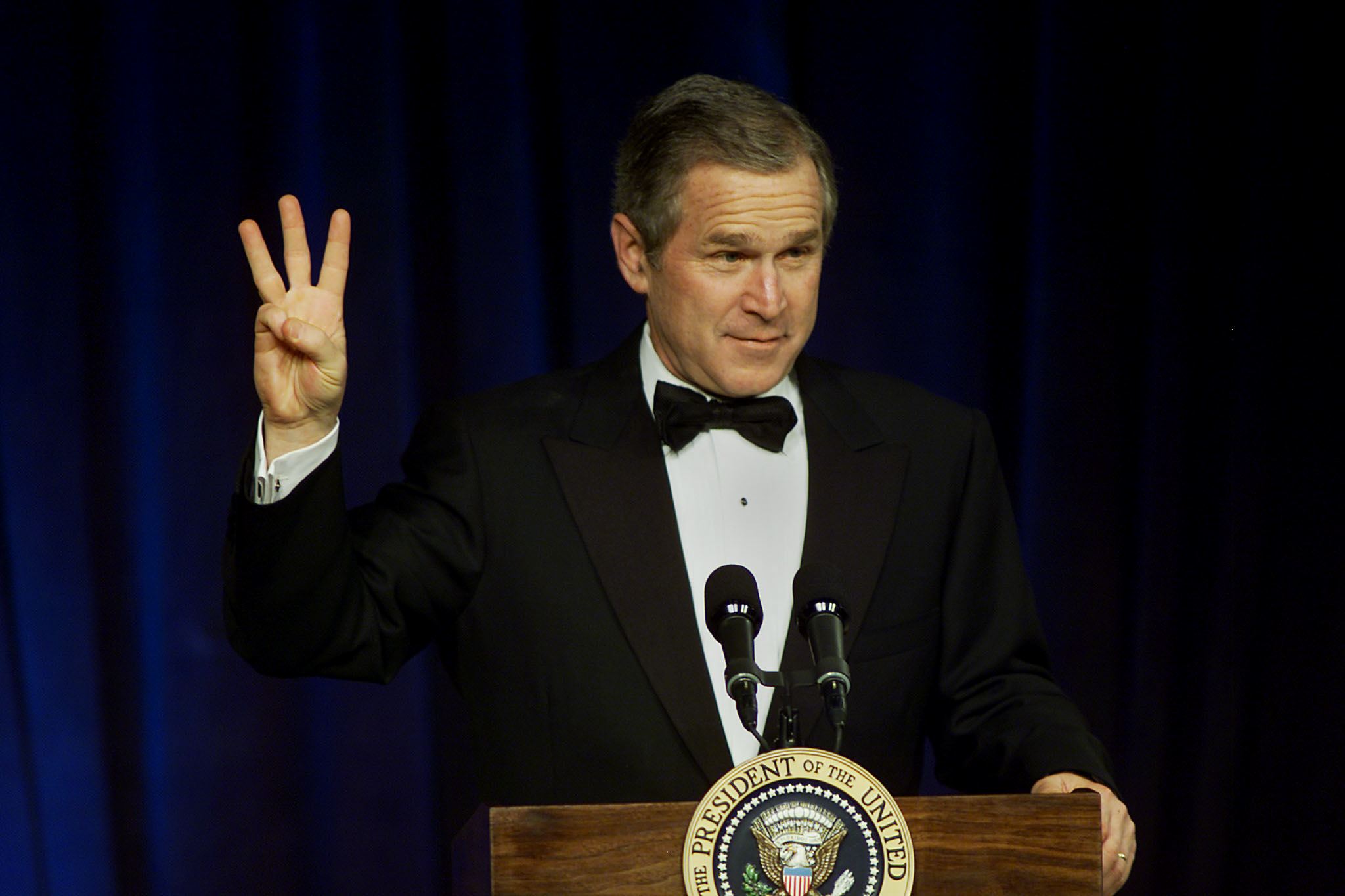 The second Bush to grace the White House took the oath in 2001. Shortly after he took office, the terror attacks of September 11, 2001 happened, forever changing his tenure. That greatly affected the president, both professionally and personally.
Next: The stress did a number on him.
6. George W. Bush in 2009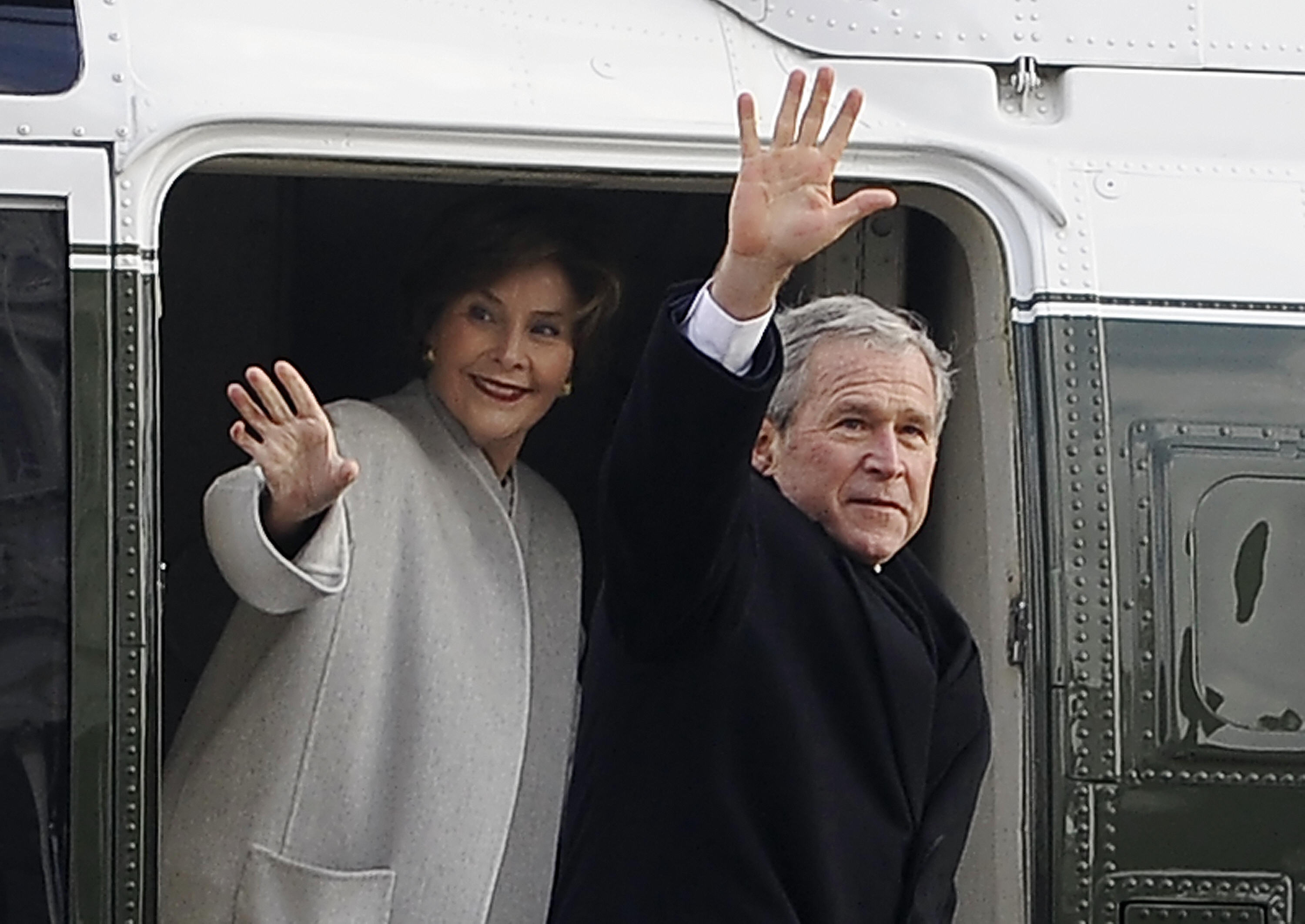 By the time Bush handed over the reigns to Obama in 2009, the country had become embroiled in conflict in the Middle East. He created the Department of Homeland Security and kicked off the still-raging "war on terror." His controversial presidency had quite an effect on him, but he has taken up painting in his retirement for its stress-relieving effects.
Next: This president also endured controversy during his tenure.
7. Richard Nixon in 1969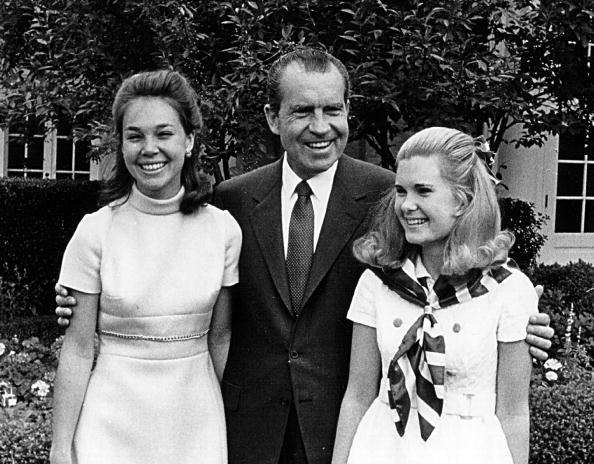 This president's tenure also ended in scandal, after he became the first president to ever resign his post. Prior to taking the oath, he served two terms as vice president under Dwight Eisenhower and lost a race to John F. Kennedy. All that time in the public eye does something to a person.
Next: Watergate certainly didn't help.
8. Richard Nixon in 1974
While his accomplishments included ending the war in Vietnam and forging diplomacy with China and the Soviet Union, Nixon remains best known for the Watergate scandal. That event rocked the nation's trust in government, and tarnished his own reputation so badly, he gave up his post. One look at the former president, and we can tell it did a number on him.
Next: This president should have been used to the public eye.
9. Ronald Reagan in 1981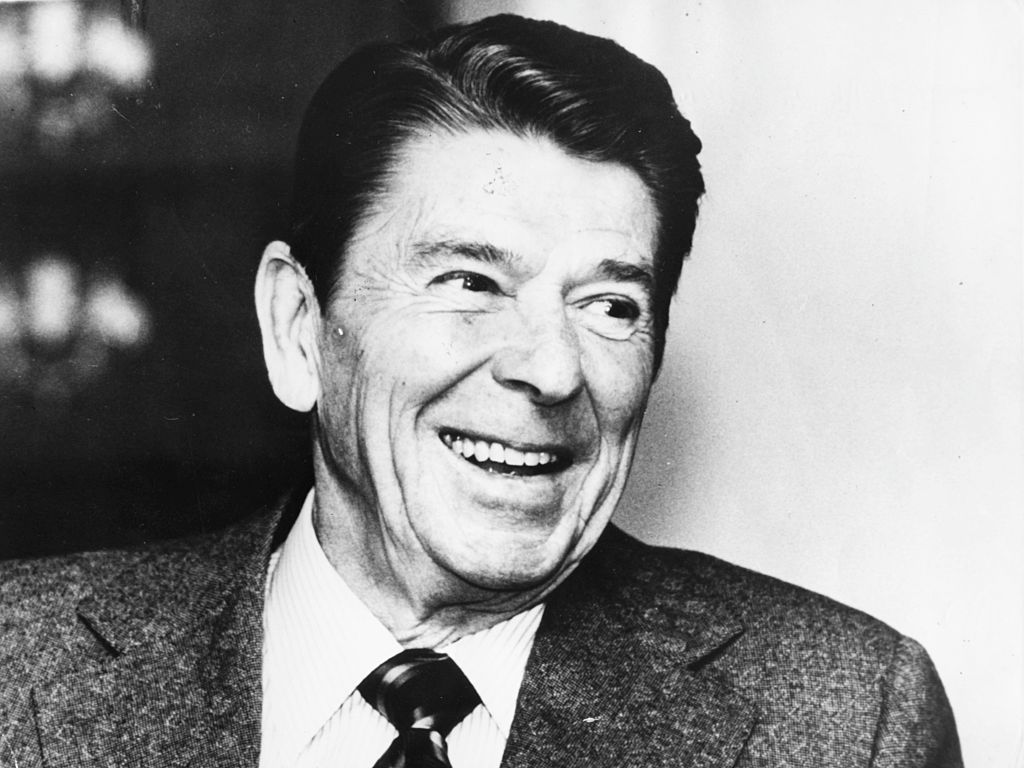 Originally an actor, Ronald Reagan spent his fair share of time in the spotlight. He took office in 1981, after dramatically shifting his views from liberal to conservative as president of the Screen Actors Guild. He sought to reduce Americans' reliance on government, and all that hard work affected his camera ready appearance.
Next: Eight years can be a long time.
10. Ronald Reagan in 1989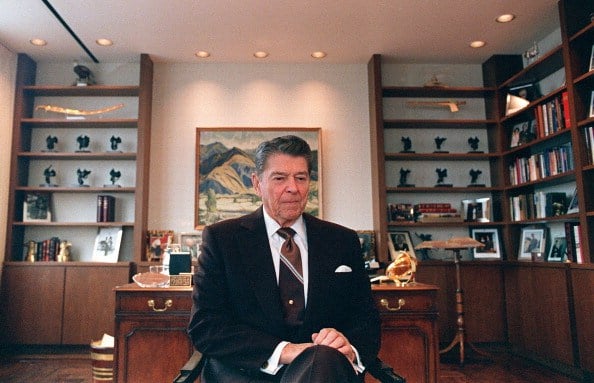 By the end of his presidency, Reagan had survived an assassination attempt, stimulated the economy, curbed inflation, and strengthened the nation's defenses. He had also aged significantly. All of those weighty decisions put a little more gray in his trademark pompadour.
Next: This president seemed to fade during his tenure.
11. Jimmy Carter in 1977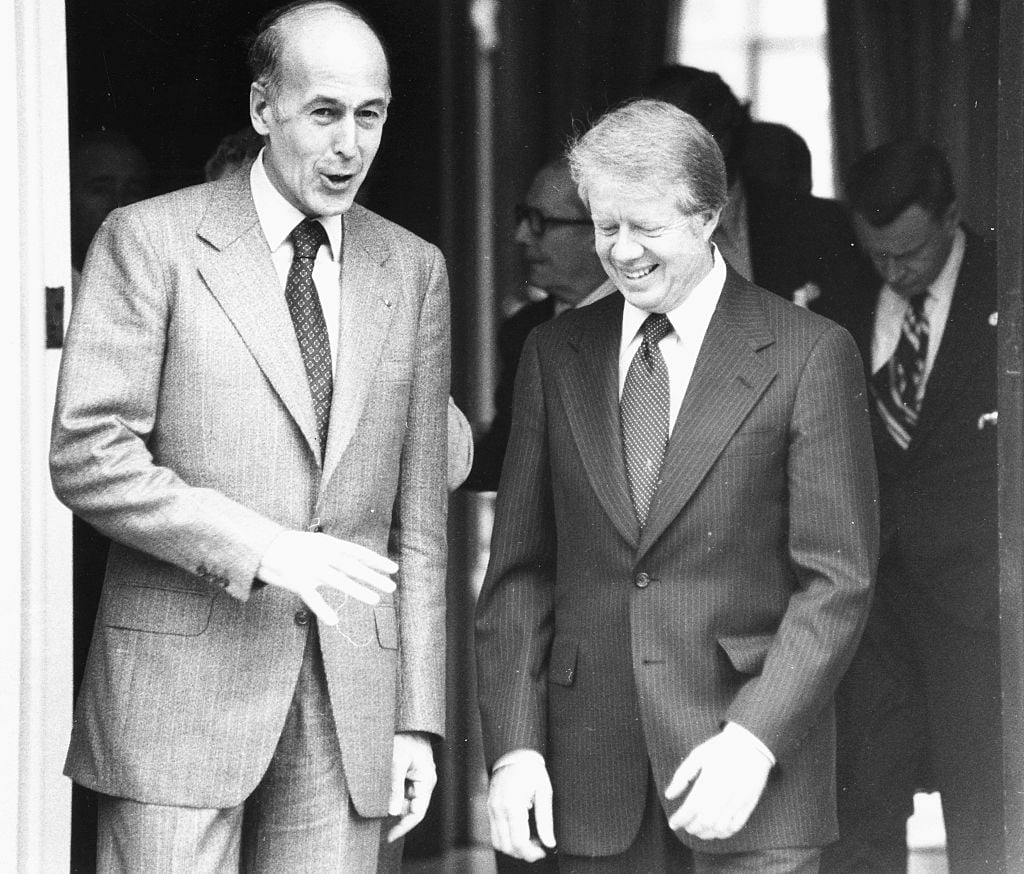 The 39th president of the United States fought an uphill battle in his mission to make government "competent and compassionate." Rising energy costs, inflation, and international tension all had their effects on the then 52-year-old leader.
Next: His age began to show before long.
12. Jimmy Carter in 1981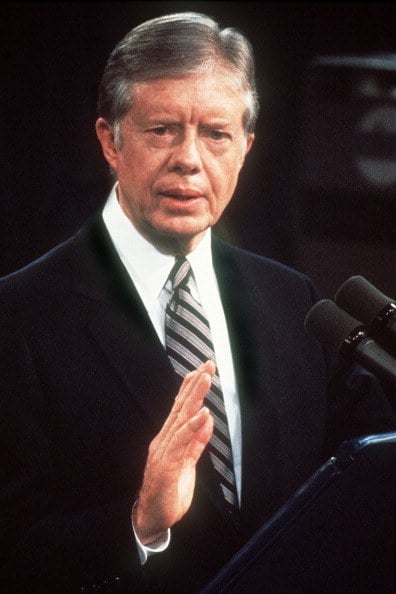 The president created the Department of Education, bolstered Social Security, and expanded the national parks system, during his time in office. While jobs did increase during that time, a short recession also resulted, due to record-high inflation and interest rates. All of that stress did its job on the president, who left office looking a little tired.
Next: This president's trademark specs hid a lot of his age.
13. George H. W. Bush in 1989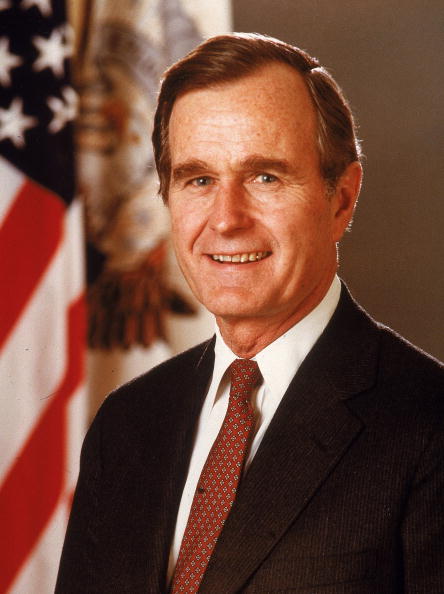 The first Bush served from 1989 until 1993, and pledged a return to "traditional American values" during his time in the Oval. Facing the end of the Cold War, the fall of the Berlin Wall and the collapse of the Soviet Union, he served during tumultuous times. That would age any man before his time.
Next: The president started to show signs of wear throughout his tenure.
14. George H. W. Bush in 1993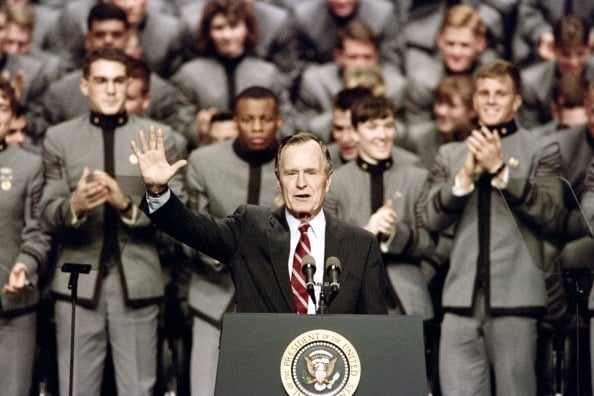 Before he lost his bid for reelection, Bush endured a faltering economy, rising violence, and high deficit spending that hurt his popularity. Despite military triumph following the invasion of Kuwait and the infamous Desert Storm, Clinton took the lead. Bush left office a little grayer and a little more careworn. Today, he ranks as the longest-living president.
Next: This president's ambitious plans hit him hard.
15. Lyndon B. Johnson in 1963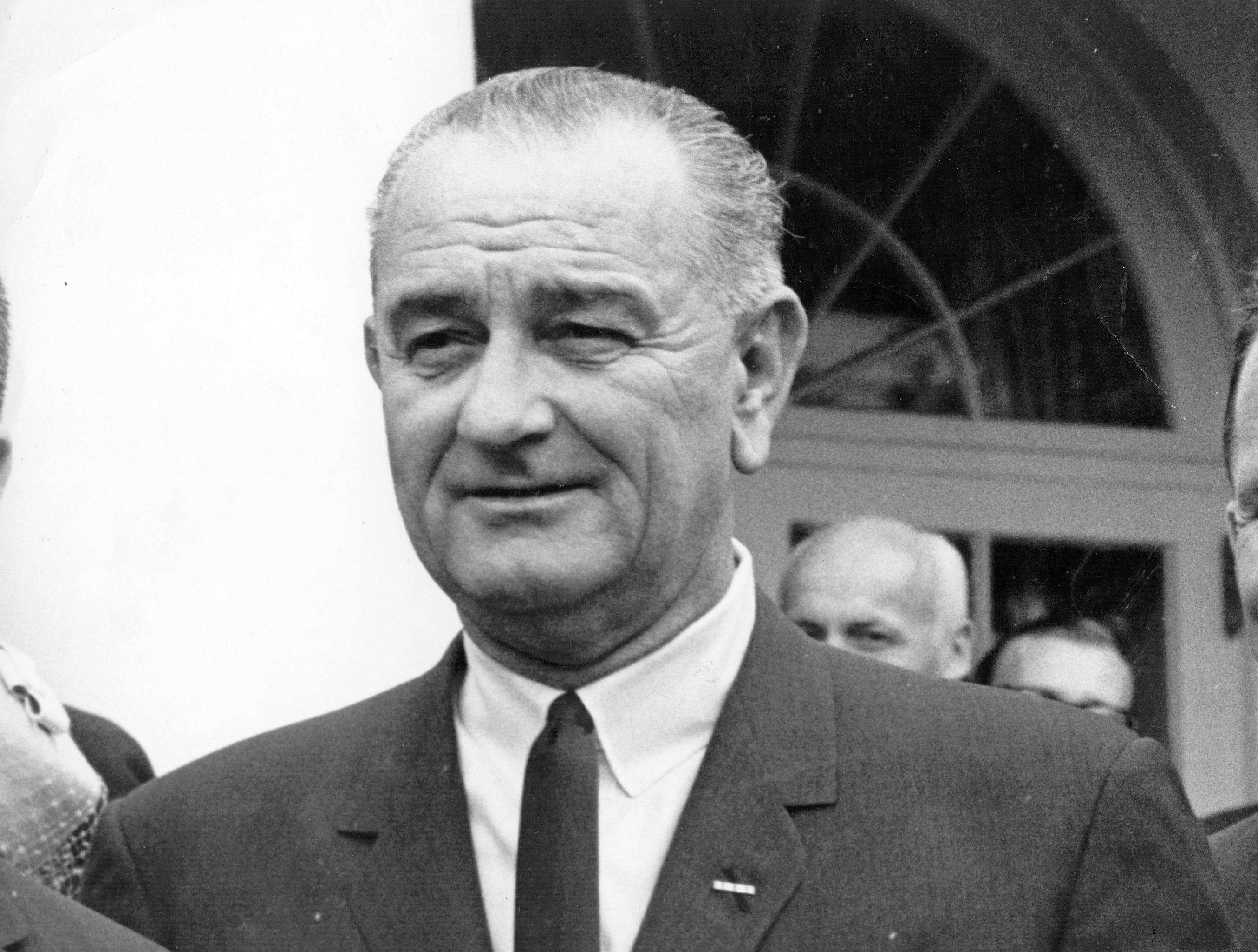 After the 1963 assassination of John F. Kennedy, Lyndon B. Johnson took great pains to make the presidency his own. He worked to enact a "great society" for all Americans. Some programs, like Medicare, the Head Start Program, the Voting Rights Act and the Civil Rights Act, remain iconic. But his presidency wasn't all rosy.
Next: Some of his failures took a toll.
16. Lyndon B. Johnson in 1969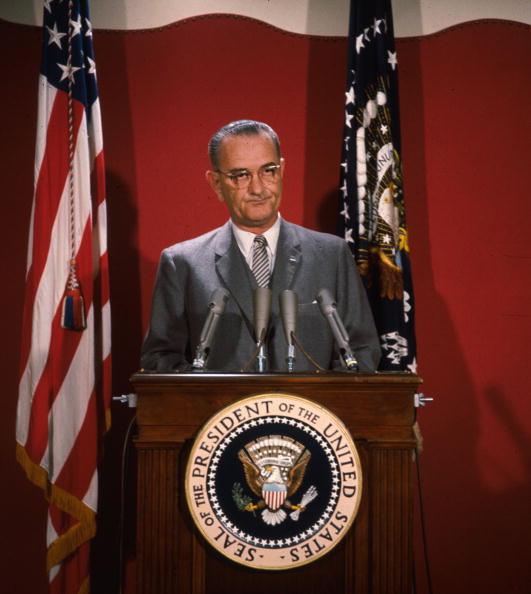 Despite his successes in the areas of human rights and healthcare, Johnson failed to lead the nation out of the Vietnam War. That hit his popularity, and he declined to seek a second term. The president retired to his ranch in Texas in 1969.
Follow The Cheat Sheet on Facebook!