These Presidents Gave Us Our Best National Parks. Will Donald Trump Follow Suit?
From Yellowstone to Yosemite and every national park in between, the U.S. is chock-full of strikingly beautiful lands so special, they're worth protecting. And thankfully, plenty of U.S. presidents have been committed to doing just that.
So, if you're curious to learn who created what, read on to learn about the 15 presidents who gave us our best national monuments, and whether Donald Trump will do the same (page 15).
1. Abraham Lincoln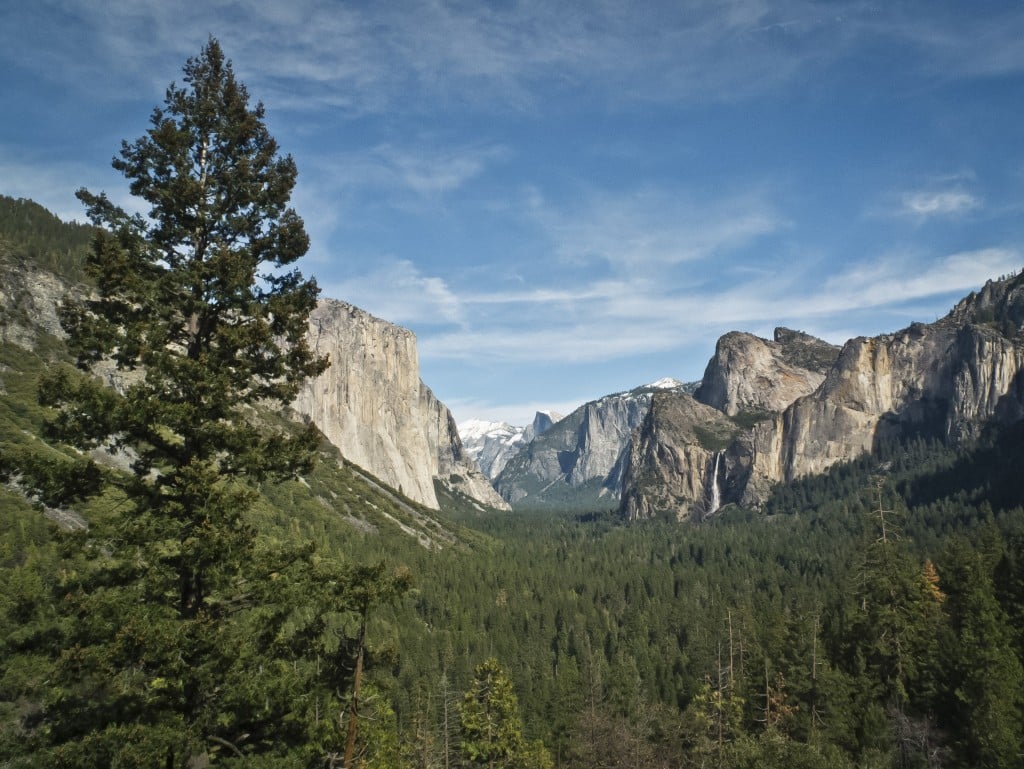 Years in office: 1861-1865
Although Yosemite National Park wasn't officially created until 1890, Abraham Lincoln got the ball rolling years before that. Turns out, he created a land grant about 25 years prior in a first-of-its-kind move.
According to CNN Travel, "The first time a federal government moved to protect nature was with the Yosemite Land Grant of 1864, when President Abraham Lincoln and Congress set aside parts of Yosemite during the throes of the Civil War."
Later, John Muir lobbied to have a greater area designated as protected land, and thus, Yosemite National Park was born.
Next: The "father of the national parks"
2. Ulysses S. Grant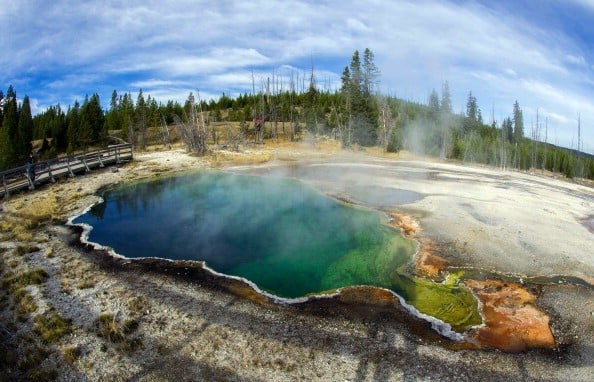 Years in office: 1869 – 1877
Yellowstone's deep canyons, alpine rivers, and famous gushing geysers are widely accessible today. And we have Ulysses S. Grant to thank for that. In 1872, Grant signed the Yellowstone National Park Protection Act, effectively establishing the world's first national park, a move that dubbed him the "father of the national parks."
Furthermore, Grant was the first to set aside federally-owned land for wildlife conservation. In 1868, he named the Pribilof Islands in Alaska a reserve for the northern fur seal.
Next: This president further protected wildlife at Yellowstone. 
3. Grover Cleveland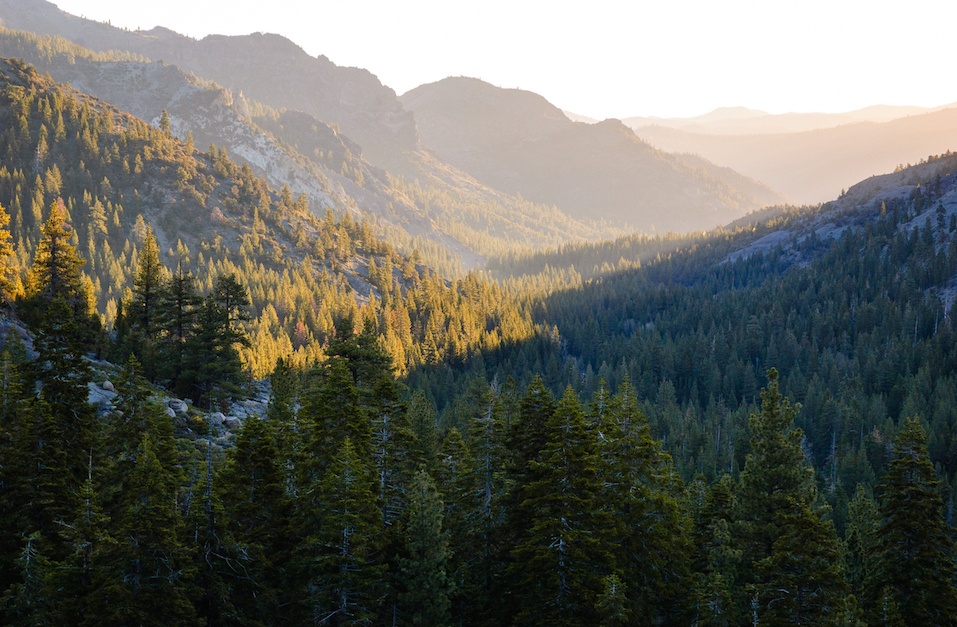 Years in office: 1885-1889, 1893-1897
Grover Cleveland set aside millions of acres of forest, including the Stanislaus National Forest in California, his most notable contribution. But his hard work didn't stop there.
"On May 7, 1894, President Grover Cleveland signed a bill into law authorizing regulations that would finally protect the park, its geysers, and its wildlife," PBS said. "It was known as the 'Act to Protect the Birds and Animals in Yellowstone National Park.'"
Next: This president set things in motion for one of the country's most iconic national parks. 
4. Benjamin Harrison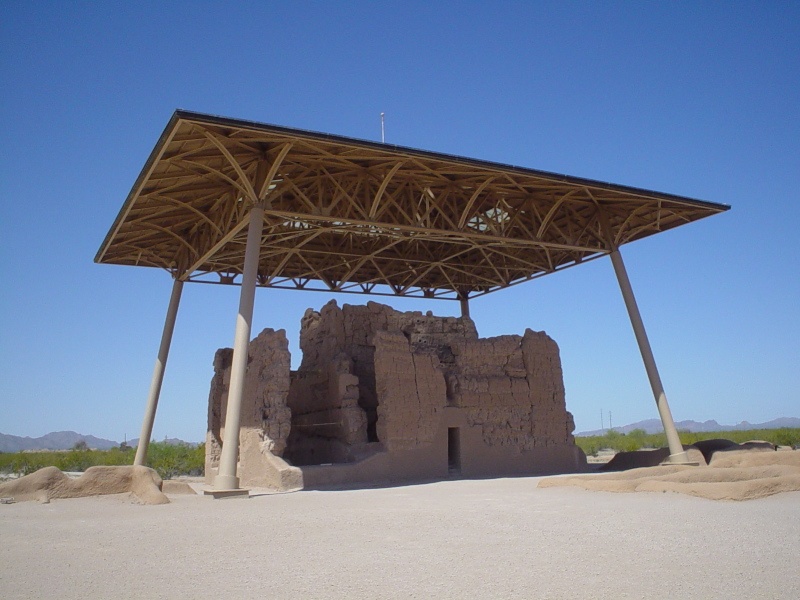 Years in office: 1889-1893
Even before he was president, Benjamin Harrison was a champion for wilderness conservation. He fought against development in Yellowstone National Park, first introduced a bill to create Grand Canyon National Park, and signed the Forest Reserve Act of 1891, allowing the president to set aside forest reserves.
Furthermore, Harrison designated the Afognak Island Forest and Fish Culture Reserve in Alaska (the area is now part of Katmai National Park and Preserve). And in 1892, he created the Casa Grande Ruin Reservation in Arizona, which was, according to NPS.gov, the "first prehistoric and cultural site to be established in the United States."
Next: We'll always remember this president for his dedication to public lands. 
5. Theodore Roosevelt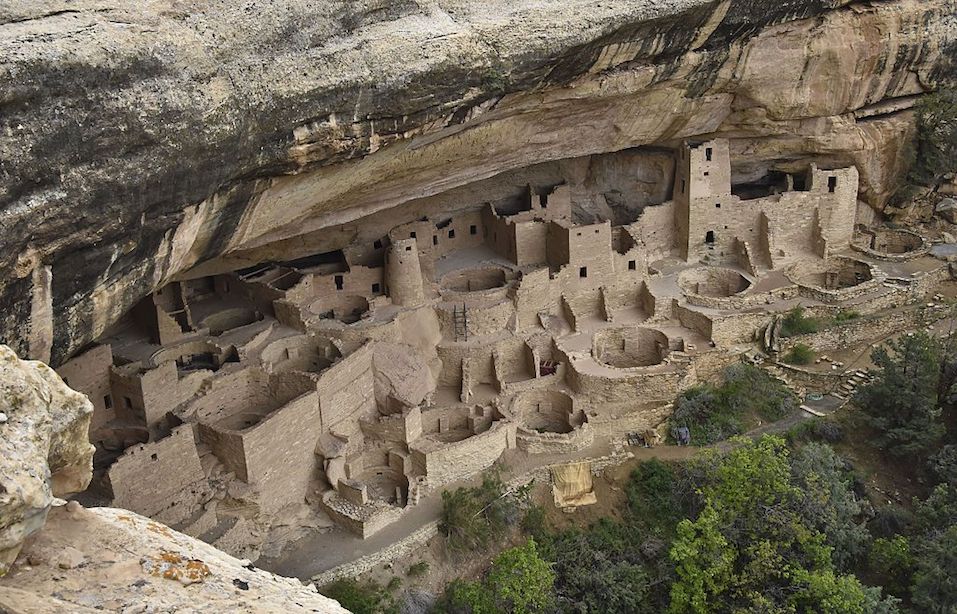 Years in office: 1901-1909
Theodore Roosevelt is often revered for his conservation efforts and achievements for good reason. In addition to setting aside more than 230 million acres of land, Roosevelt designated a wildlife refuge — the nation's first — in 1903 in Florida to protect pelicans. And he would go on to create over 50 additional bird sanctuaries.
Furthermore, Roosevelt's legacy includes the creation of the National Forest Service, 18 monuments, and five national parks: Crater Lake in Oregon, Wind Cave in South Dakota, Sullys Hill in North Dakota (eventually re-designated a game preserve), Mesa Verde in Colorado, and Platt, Oklahoma (which eventually became part of Chickasaw National Recreation Area).
Perhaps Roosevelt's most important contribution, though, was The Antiquities Act, a law that granted presidents the power to designate public lands and national monuments.
Next: This president had a hand in creating some of the country's most iconic parks. 
6. Woodrow Wilson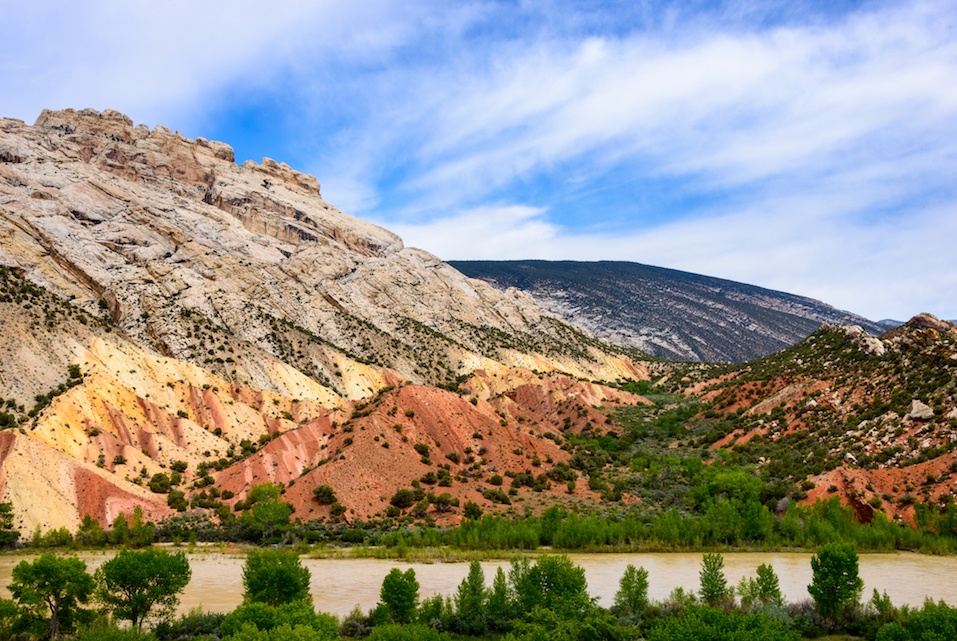 Years in office: 1913-1921
Despite Woodrow Wilson's legacy in foreign policy, the 28th president is well-deserving of a spot on this list. Not only did he have a hand in creating the National Park Service, but he designated a handful of iconic lands, including Dinosaur National Monument on the border of Colorado and Utah, Grand Canyon National Park (which was formerly a reserve and monument), Rocky Mountain National Park in Colorado, and Mount McKinley National Park in Alaska.
Next: This president was an animal lover and a nature enthusiast. 
7. Calvin Coolidge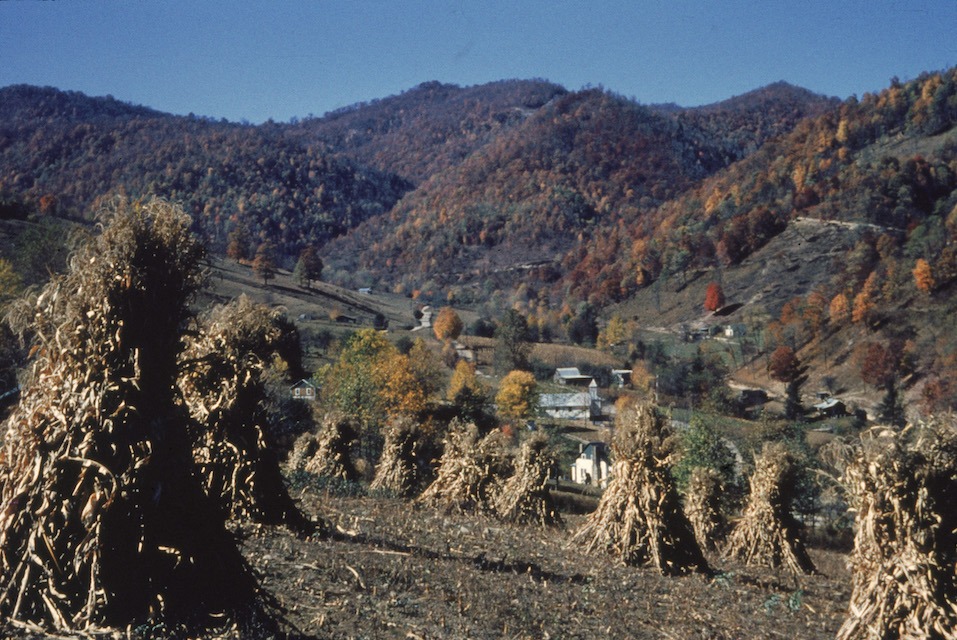 Years in office: 1923-1929
The Coolidge family loved their animals, so it's no surprise that Calvin Coolidge was committed to protecting public lands and the wildlife that roamed them. Over the course of his term, Coolidge established 13 new monuments and modified six.
"In May, 1926, a bill was signed by President Calvin Coolidge that provided for the establishment of Great Smoky Mountains National Park and Shenandoah National Park," NPS.gov reads. "This allowed the Department of the Interior to assume responsibility for administration and protection of a park in the Smokies as soon as 150,000 acres of land had been purchased."
Next: This president was a conservation hero.
8. Franklin Delano Roosevelt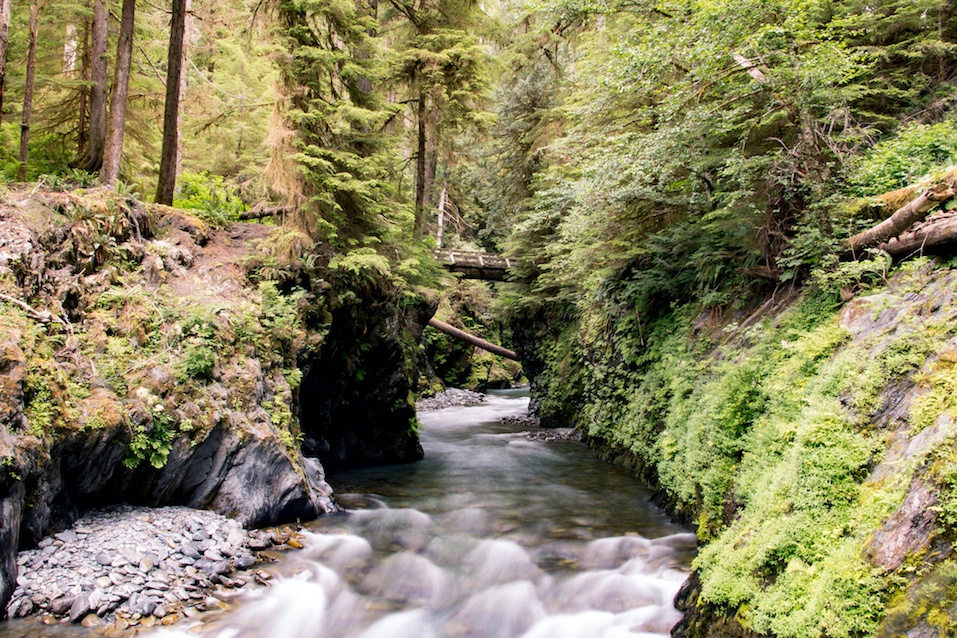 Years in office: 1933-1945
If you've ever been to Washington's Olympic Peninsula, you know Franklin Delano Roosevelt was a popular guy. Why? Well, he played a monumental role in guaranteeing the breathtaking region remained protected for years to come.
For starters, FDR created Olympic National Park, established Joshua Tree as a protected land (the land would eventually become a national park, of course), and designated 10 additional monuments. He also created the Civilian Conservation Corps, a program that provided unemployed men the opportunity to help with forest management, conservation projects, and the development of state and national parks, forests, and historic sites.
Next: This president left a lasting impression on public lands before his life was cut short. 
9. John F. Kennedy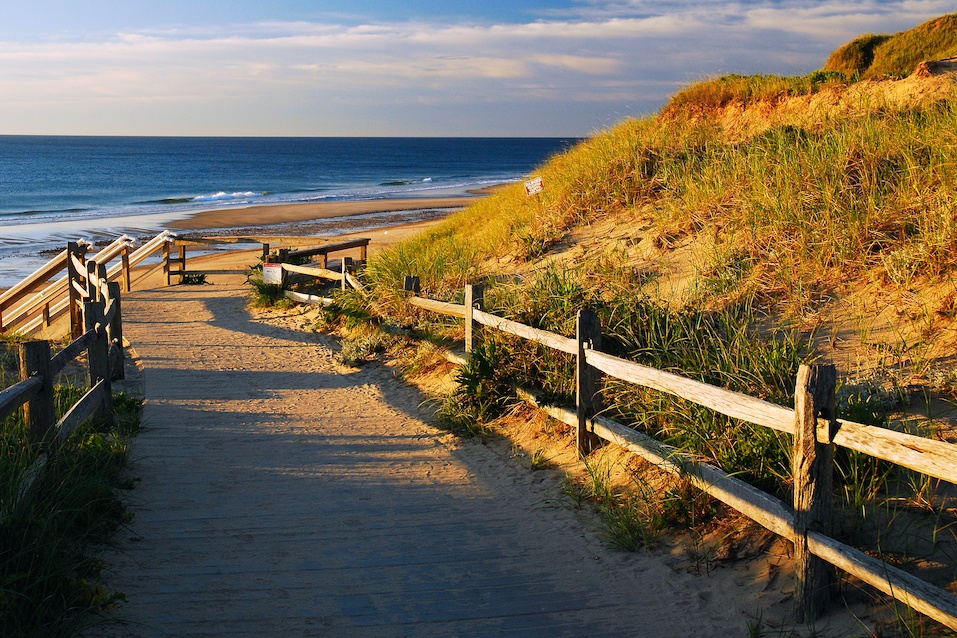 Years in office: 1961-1963
The Kennedy family is synonymous with the state of Massachusetts, which is home to iconic New England shores. So it's no surprise that John F. Kennedy signed a law that would protect the land at Cape Cod National Seashore for generations to come.
Additionally, Kennedy established Delaware's Prime Hook National Wildlife Refuge and also advocated for the Youth Conservation Corps, a summer youth employment program for teens in national parks, forests, and refuges.
Next: This president signed important acts into law.
10. Lyndon B. Johnson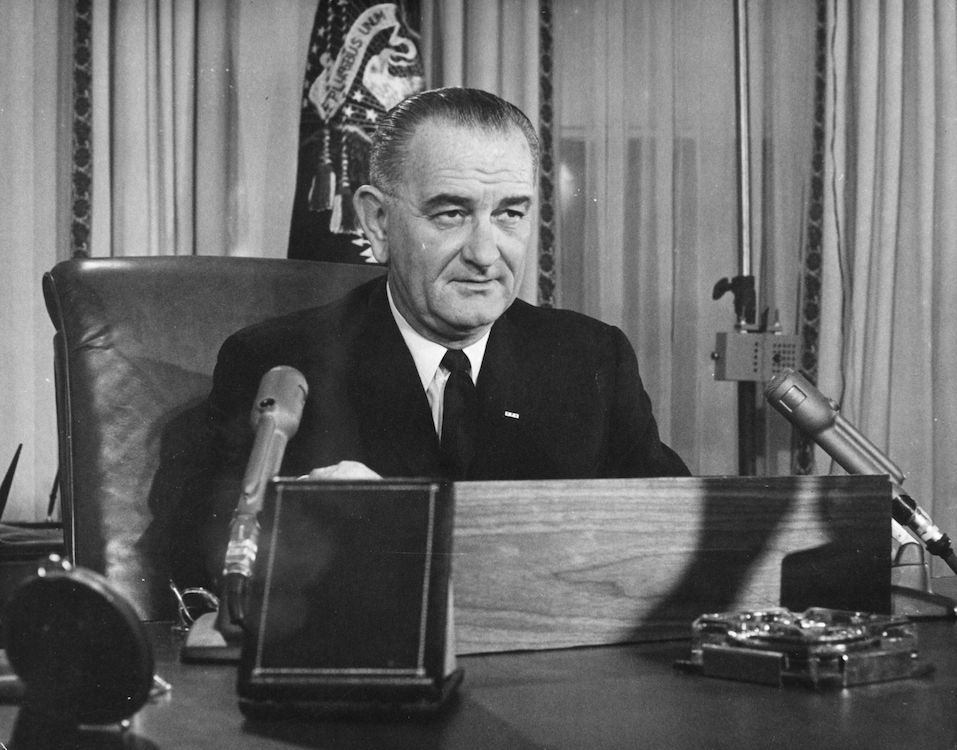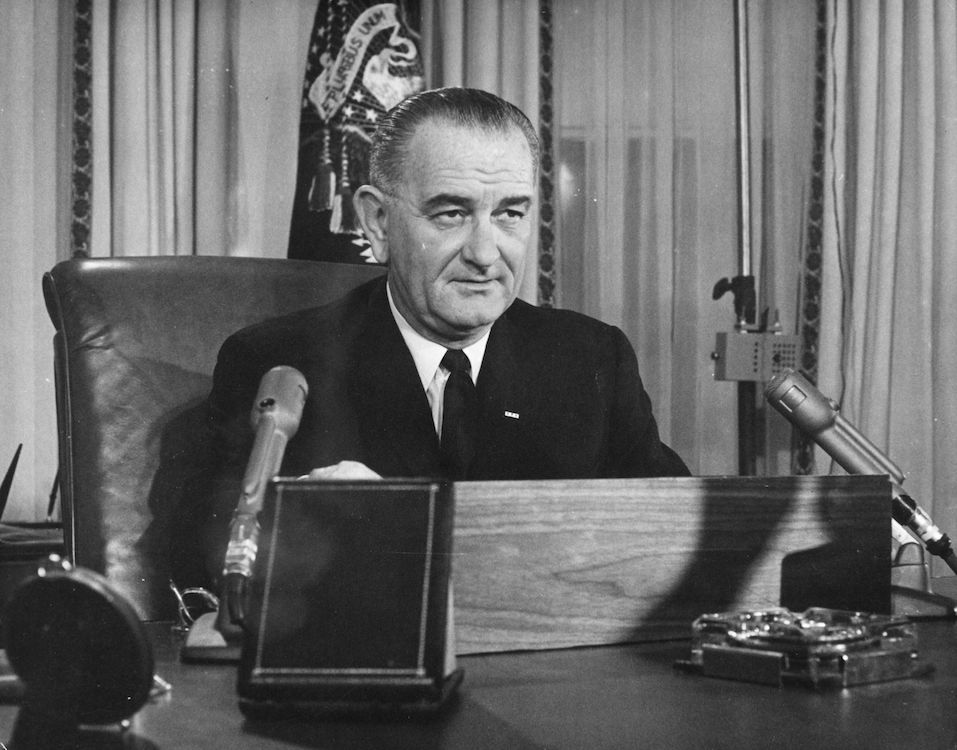 Years in office: 1963-1969
Lyndon B. Johnson left his conservation mark on the country when he created the Wilderness Act. Signed into law in 1964, the act aimed to protect public lands at the highest level possible, and effectively put 9 million acres of wild land into the National Wilderness Preservation System.
Furthermore, Johnson established the National Trails System, signed the Endangered Species Preservation Act, and signed the Land and Water Conservation Act.
Next: This president had a deep love for Alaska's scenic terrain. 
11. Jimmy Carter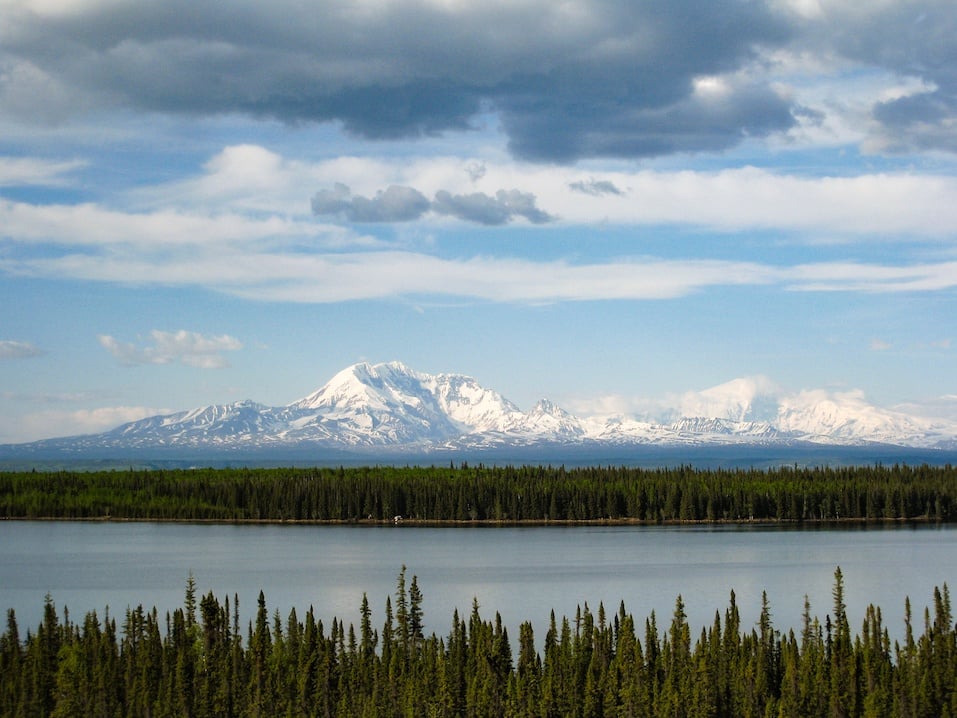 Years in office: 1977-1981
The wild and rugged state of Alaska is one special place. And Jimmy Carter knew that. In 1978, he designated a whopping 15 national monuments — including Wrangell-St. Elias National Park and Preserve which is bigger than Yellowstone, Yosemite, and Switzerland combined — in Alaska.
In addition to establishing Carter as a conservation-minded president, the move sparked the need for further debate. According to NPR, his "executive order succeeded in breaking congressional deadlock, bringing opponents to recognize the need for compromise on an acceptable bill rather than no bill at all. After years of debate, the Alaska National Interest Lands Conservation Act was passed in 1980, expanding protected land in Alaska."
Next: People loved this president's commitment to public lands. 
12. Bill Clinton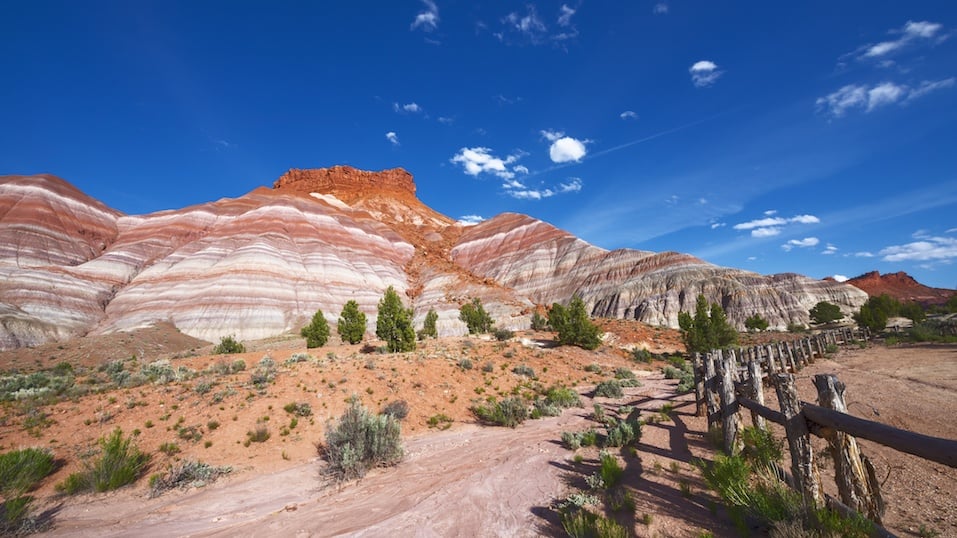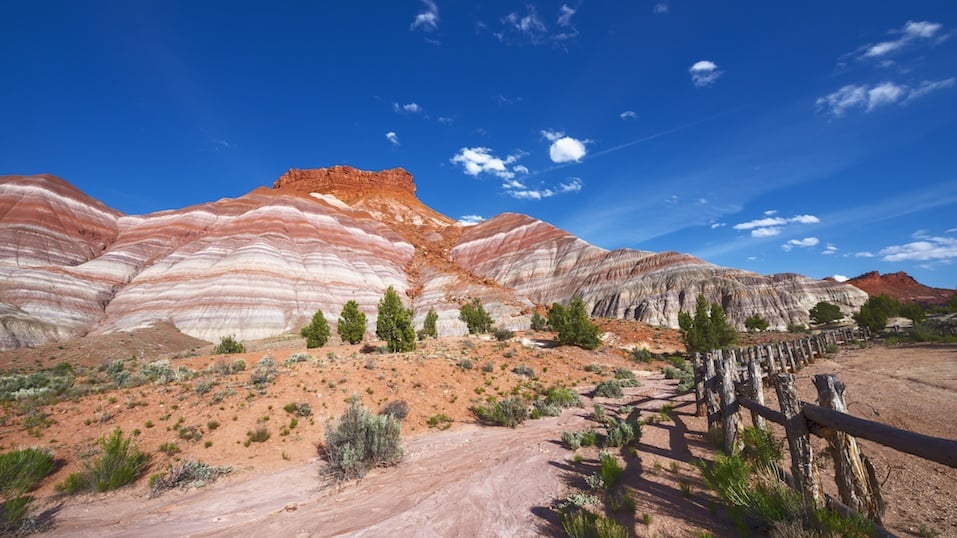 Years in office: 1992-2000
Although it wasn't all positive, Bill Clinton gave people plenty to talk about. By far, one of his best topics of conversation was the subject of national parks and monuments.
During his time in office, Clinton created or expanded more than 20 national monuments, including Utah's Grand Staircase-Escalante, California's Pinnacles (now known as Pinnacles National Park), and Giant Sequoia National Monument. Unfortunately, though, Trump would eventually attack Grand Staircase (more on that in a minute).
Next: This president wanted to protect the ocean. 
13. George W. Bush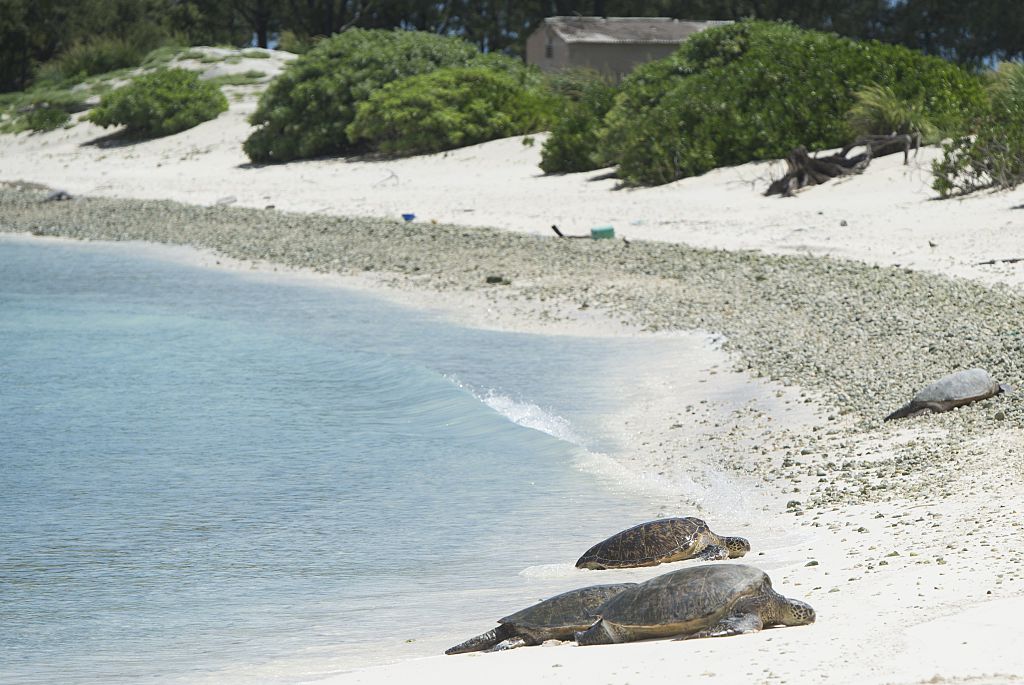 Years in office: 2001-2009
During George W. Bush's time in office, he designated several national monuments. And two, in particular — African Burial Ground National Monument and World War II battle sites — were aimed at preserving history.
Additionally, Bush took great measures to protect the oceans. He designated the Papahanaumokuakea Marine National Monument off the coast of Hawaii, along with three other marine national monuments.
Next: This president's environmental legacy will be tough to top. 
14. Barack Obama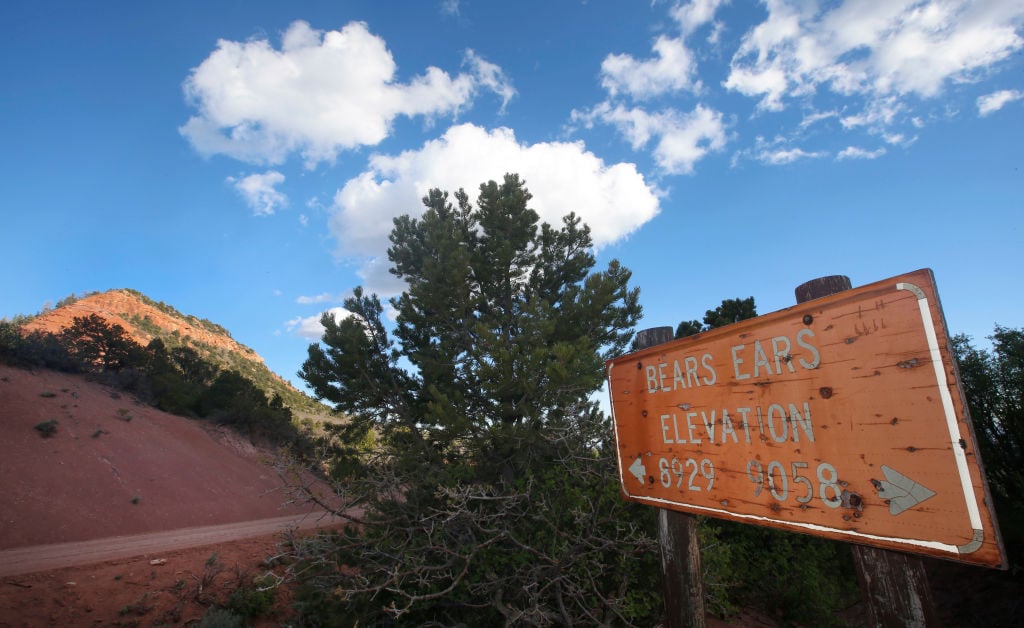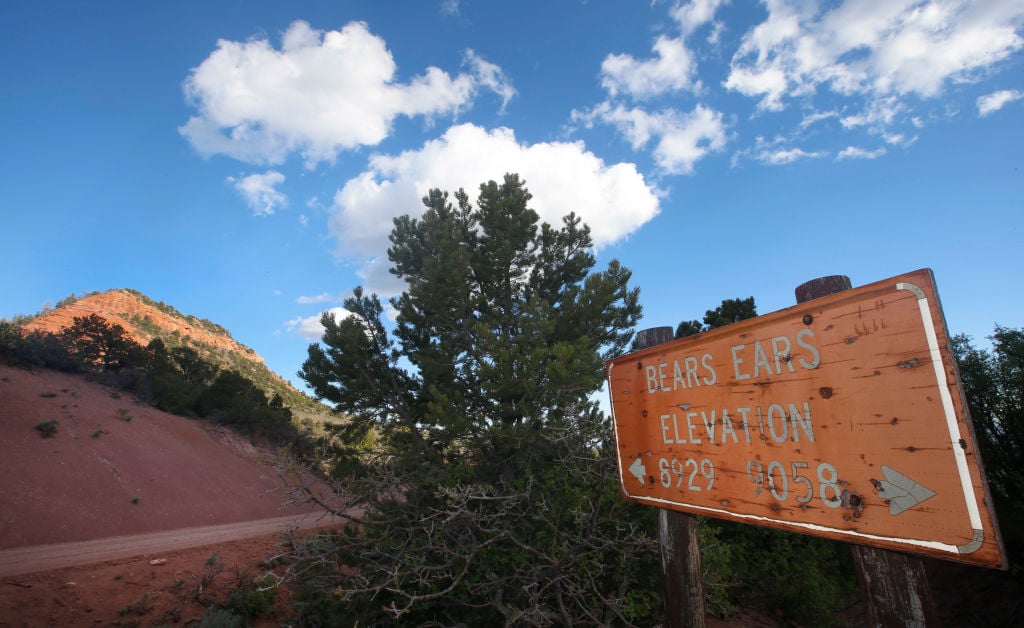 Years in office: 2009-2017
Barack Obama never shied away from environmental issues, and he was a big fan of exercising his power under The Antiquities Act. For instance, he expanded the Pacific Remote Islands Marine National Monument to almost half a million square miles, making it the largest single protected area in the world.
In addition to that feat, Obama had countless successes in the conservation realm. According to The Wilderness Society, Obama "protected more lands, waters and cultural sites than any other president, culminating with the Gold Butte (Nevada) and Bears Ears (Utah) national monuments and the expansion of the California Coastal and Cascade-Siskiyou (Oregon) national monuments."
Next: What does Trump have in store?
15. Will Trump designate any new monuments?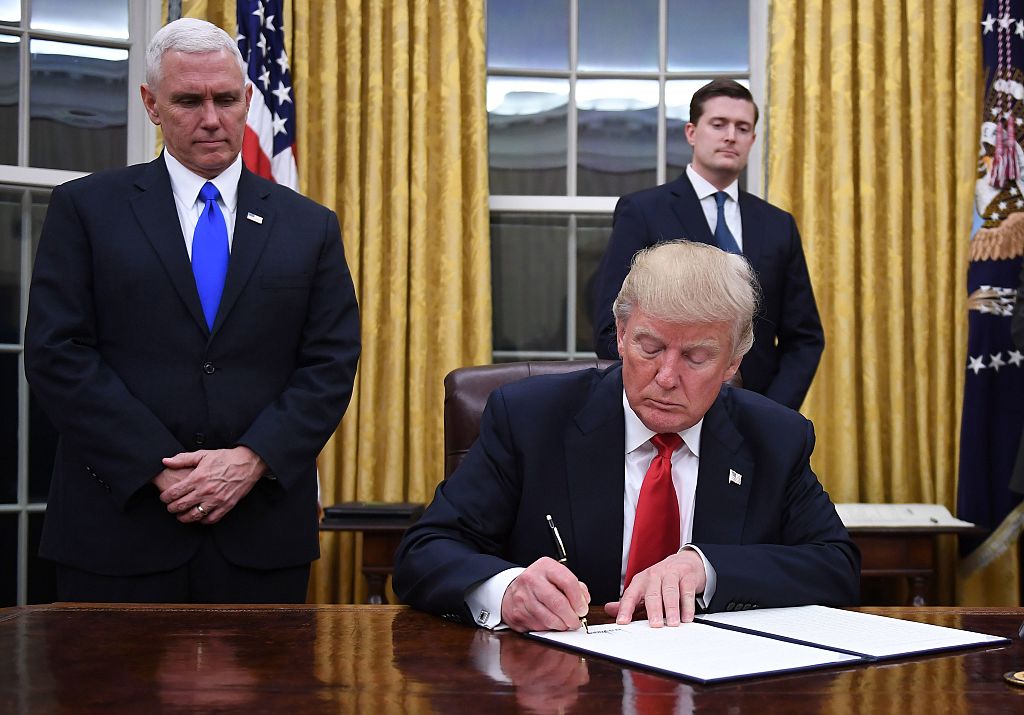 Years in office: 2017-present
Trump supporter or not, chances are you're somewhat familiar with the president's stance on environmental issues. That said, we don't have high hopes that he'll leave a conservation legacy of any kind. However, it's not totally out of the question.
When Trump ordered a federal review of 27 national monuments in 2017, Interior Secretary Ryan Zinke came back with an unexpected recommendation — establish three new monuments. According to the Los Angeles Times, Zinke's recommendation included monuments to preserve Civil War training depot Camp Nelson in Kentucky, the home of slain civil rights leader Medgar Evers in Jackson, Miss., and the Badger-Two Medicine area within the Lewis and Clark National Forest in Montana.
Unfortunately, though, the prospect of three small monuments isn't enough to make people forget about the damage he's already done by shrinking Bears Ears and Grand Staircase Monuments. But as far as his environmental legacy is concerned, we'll have to wait and see.
Read more: Trump's Latest Power Play May Reverse Obama's Environmental Legacy, But Is It Even Legal?
Check out The Cheat Sheet on Facebook!