These Ridiculous Pumpkin Spice Products Are Making People Question Their Excitement for Fall
Fall is the season of all things pumpkin spice flavored. (Apparently, classic pumpkin pie is no longer original enough for some people.) Loyal Starbucks patrons have been counting down the days until the annual release of the coveted Pumpkin Spice Latte. And it's only a matter of time until we'll be consuming all the warm pumpkin donuts we can get our hands on. Still, we're skeptical. With all the trendy pumpkin spice products out there, we wonder, is nothing sacred anymore?
We found a handful of items that have taken the whole pumpkin spice trend way too far. Read on to check out what we have to say about these seasonal commodities that just won't quit.
1. Pumpkin spice latte Peeps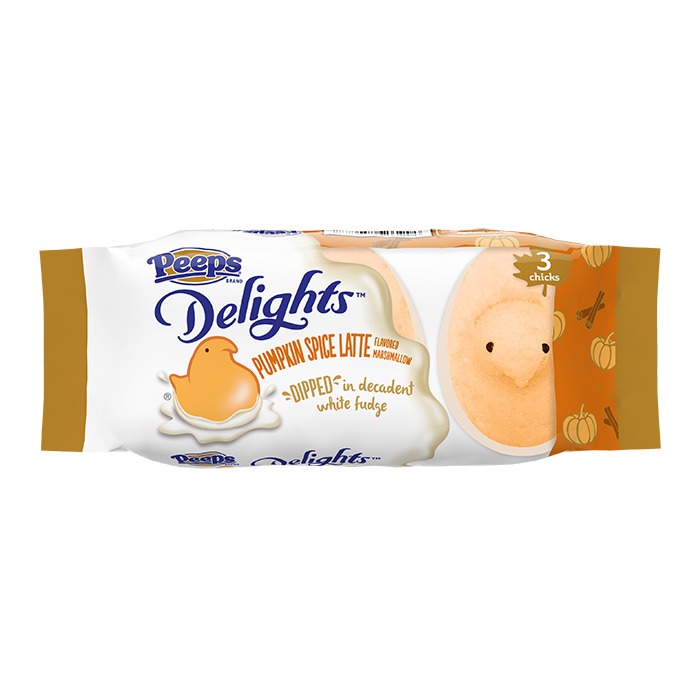 Aren't Peeps gross enough as it is? Perhaps this move is a last-ditch effort to push the product during non-Easter season, but we're not buying it — literally. In addition to the new Peeps Pumpkin Spice Latte Dipped Marshmallow Chicks, the company is slinging select fall flavors, including Peeps Caramel Apple and Candy Corn Dipped Marshmallow Chicks. Oh boy!
Next: We really can't get behind this next one. 
2. Pumpkin pie vodka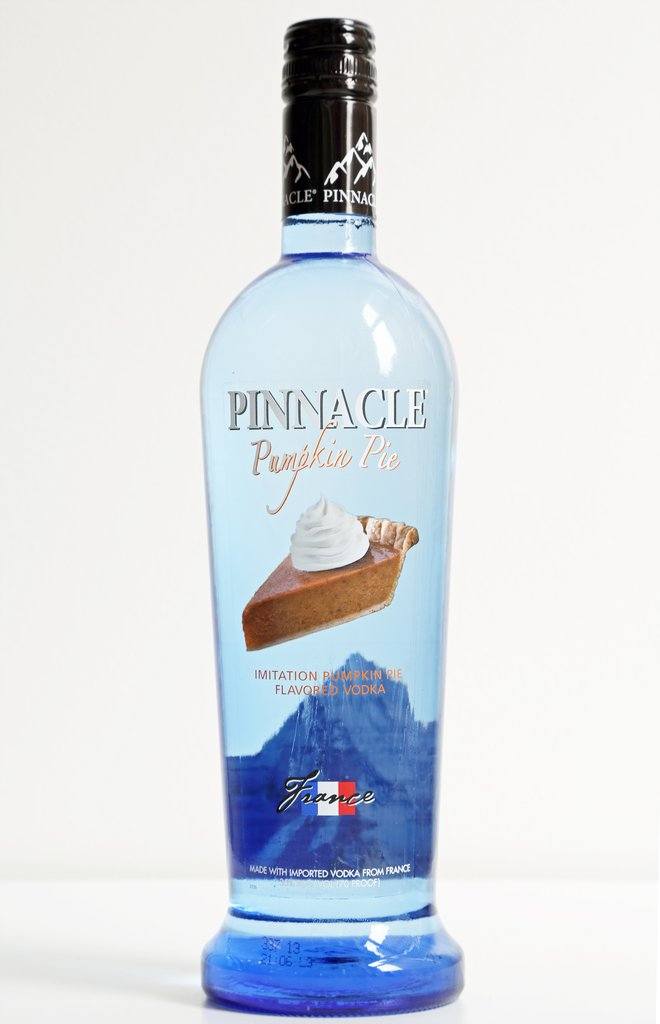 College kids can enjoy the fruits of the season, too. You remember what college was like, and few things topped the novelty of drinking absolutely disgusting hard alcohol. Flavored alcohol, of course, was often the variety of choice. Not too much has changed for today's dorm-dwelling students, except for the wide-spread availability of all things pumpkin spice. In particular, Pinnacle makes Pumpkin Pie Vodka.
Next: Start your morning off right — with a punch of pumpkin. 
3. Bagels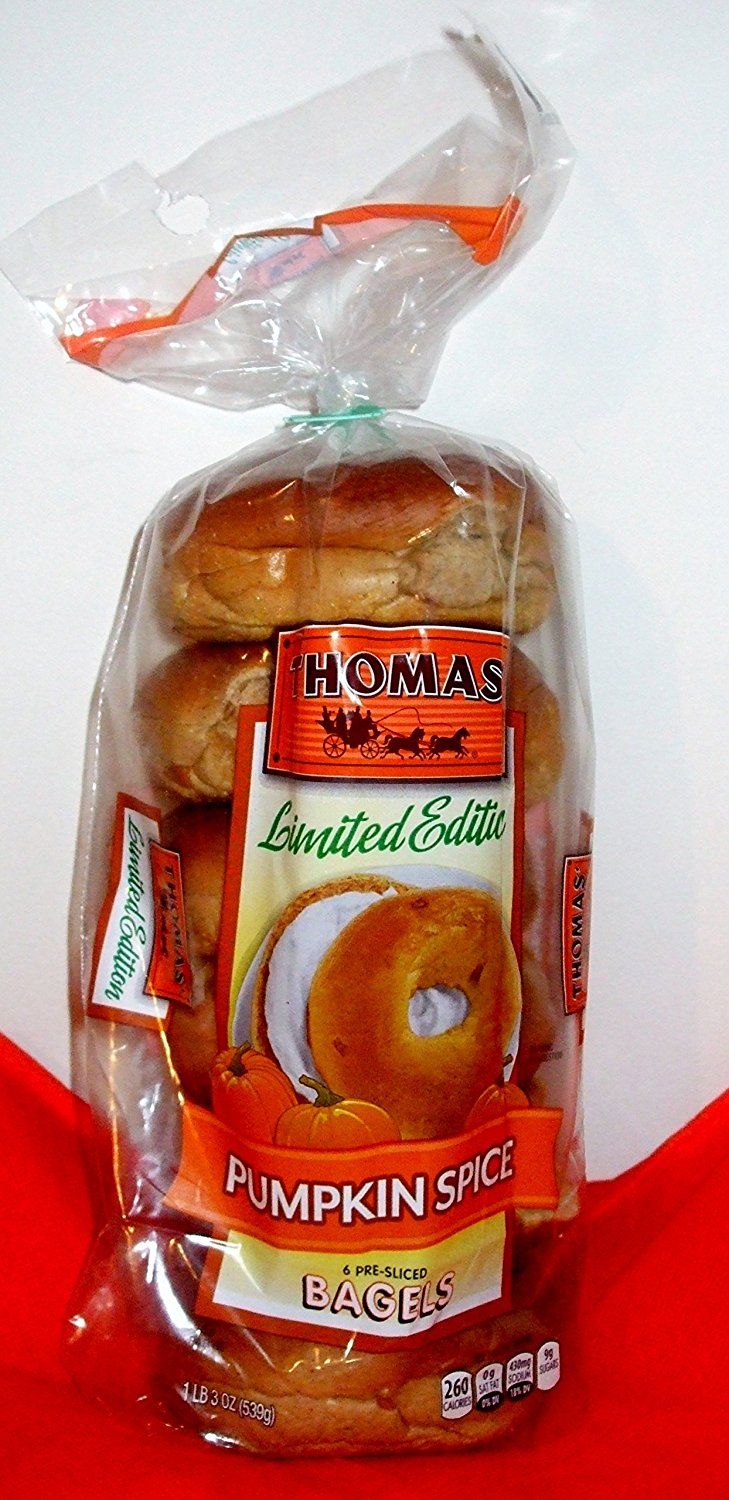 Is flavored cream cheese not enough? Apparently not, because now you can enjoy the sweet, sweet taste of pumpkin spice in bagel form. For a limited time only, Thomas is treating carb-loving customers to pumpkin spice bagels, so you can get your pumpkin spice fix first thing in the morning.
Next: And if you can't get enough of the flavor from the bagel alone, this next one's for you. 
4. Pumpkin Pie Spice Buttery Spread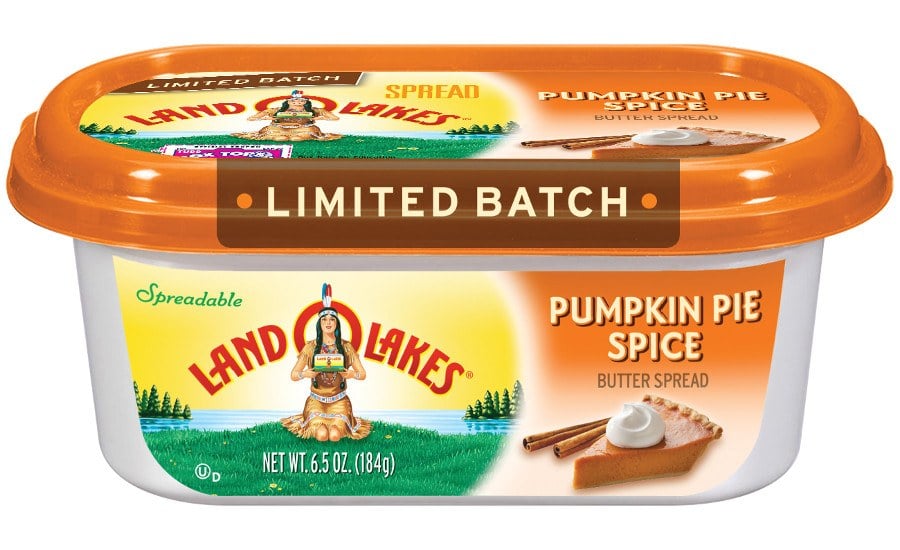 If you're someone who has to get a dose of fall's favorite flavor, and you're looking for it in the form of a buttery spread, you're in luck. Land O Lakes has just what you've been searching for.
Next: A childhood favorite takes the next spot. 
5. Pop-tarts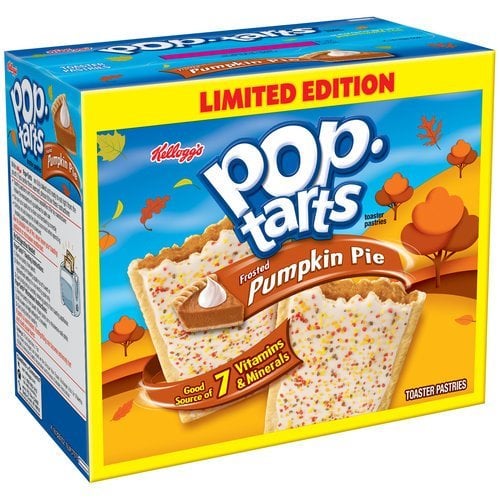 We suppose a Pumpkin-Pie Pop-Tarts edition isn't too much of a stretch, considering all the other flavors the brand produces. But still. Is it necessary? No. Are parents hopeful that a box of these treats will put their kids in the back-to-school mood? Perhaps.
Next: This product is no match for the nostalgia we feel for it. 
6. Werther's Originals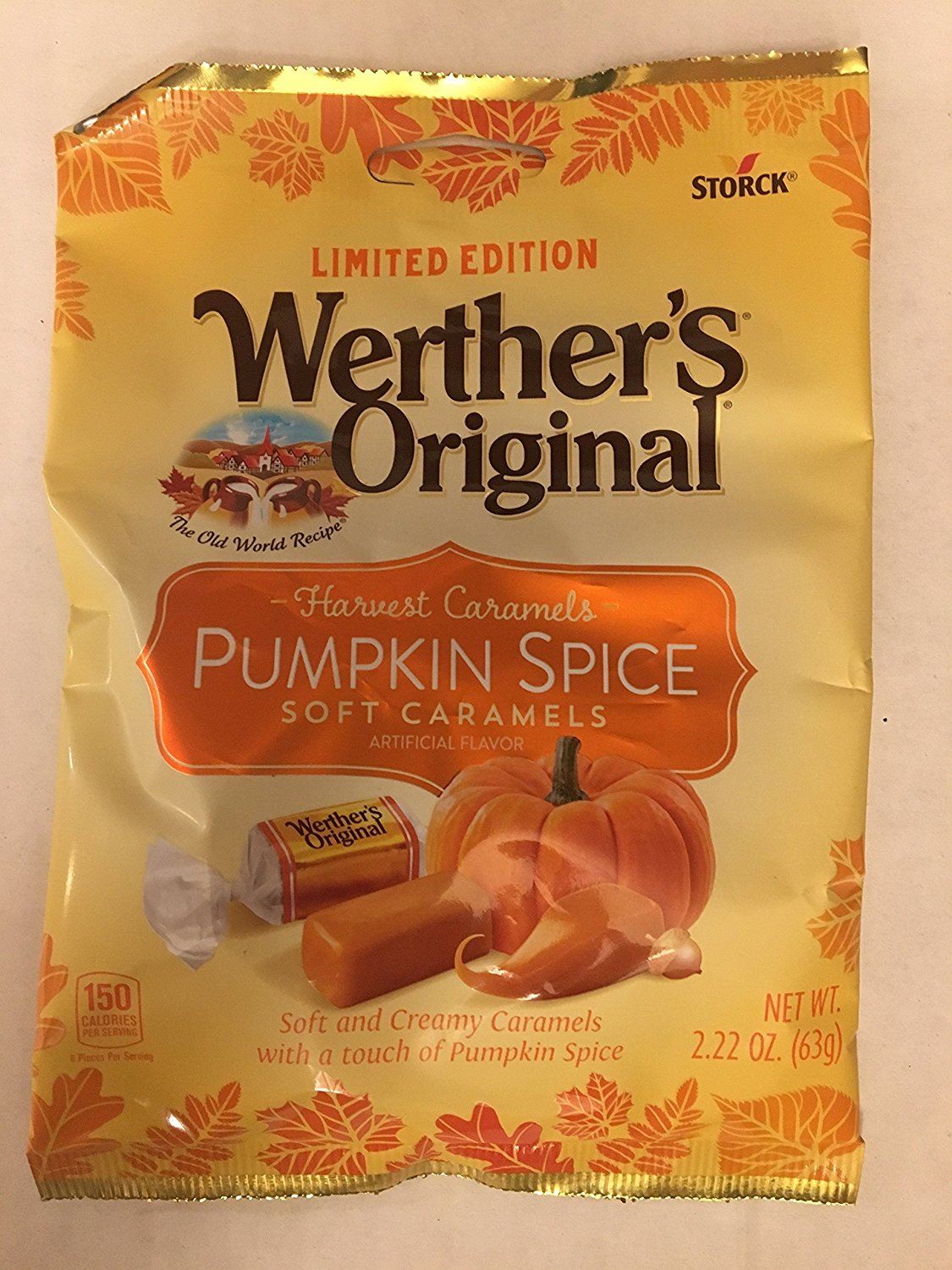 The very thought of Werther's Originals conjures up enough nostalgia to rival your best childhood memories. Your grandmother always had them in her purse, and you can still pick out the distinctive caramel taste to this day. So we have to ask, yet again, why mess with a classic? C'mon Werther's, you're better than that.
Next: The drink that everyone loves — or loves to hate.
7. Starbucks PSL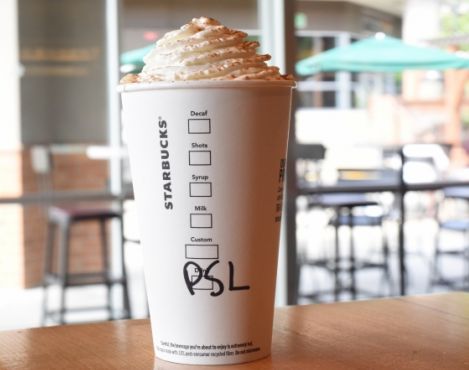 We know you've heard of it. Maybe you're even a huge fan of it. Either way, we'd be remiss not to mention it here. "The capstone event is the arrival of Starbucks's cult-favorite drink, the Pumpkin Spice Latte — the best-known pumpkin spice product in the market," The New York Times writes. "Two years ago, the drink returned to stores on Sept. 8; last year, on Sept. 6. This year, it's expected to arrive as soon as Friday, Sept. 1." There you have it, folks — it's officially PSL season, because Starbucks says so.
Next: Here's a healthier alternative to the PSL.
8. Jamba Juice smoothie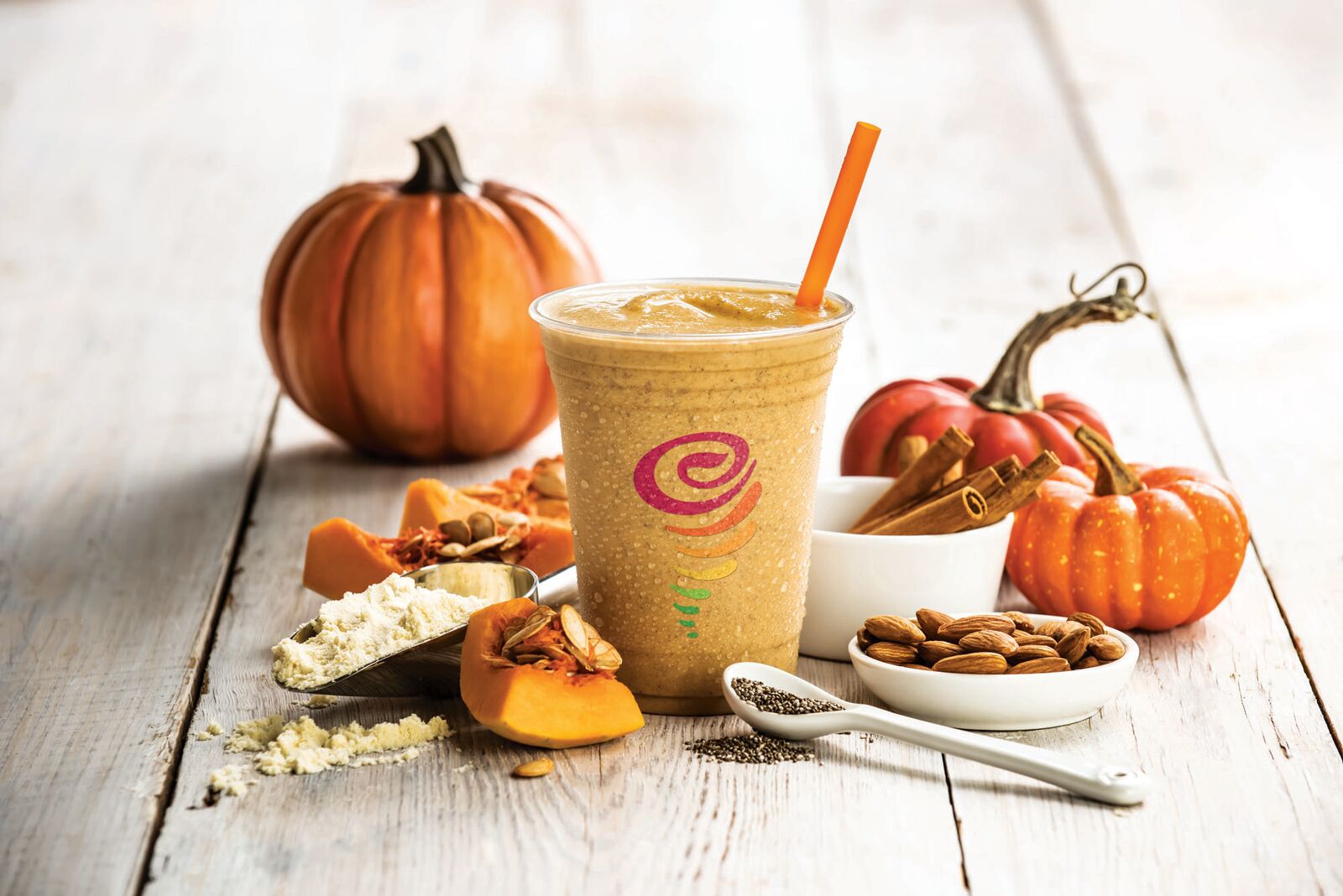 As a new product slated to compete with the PSL, Jamba Juice is offering another option for those who want the taste but aren't exactly into the oh-so-trendy seasonal latte. The jury's still out on this one, but it's a refreshing alternative. On September 7, Jamba Juice will release the Pumpkin Protein smoothie for a healthy upgrade to the seasonal treat, and we're actually pretty excited to try this one.
Next: No breakfast item is safe from the powers of pumpkin spice.
9. Cereal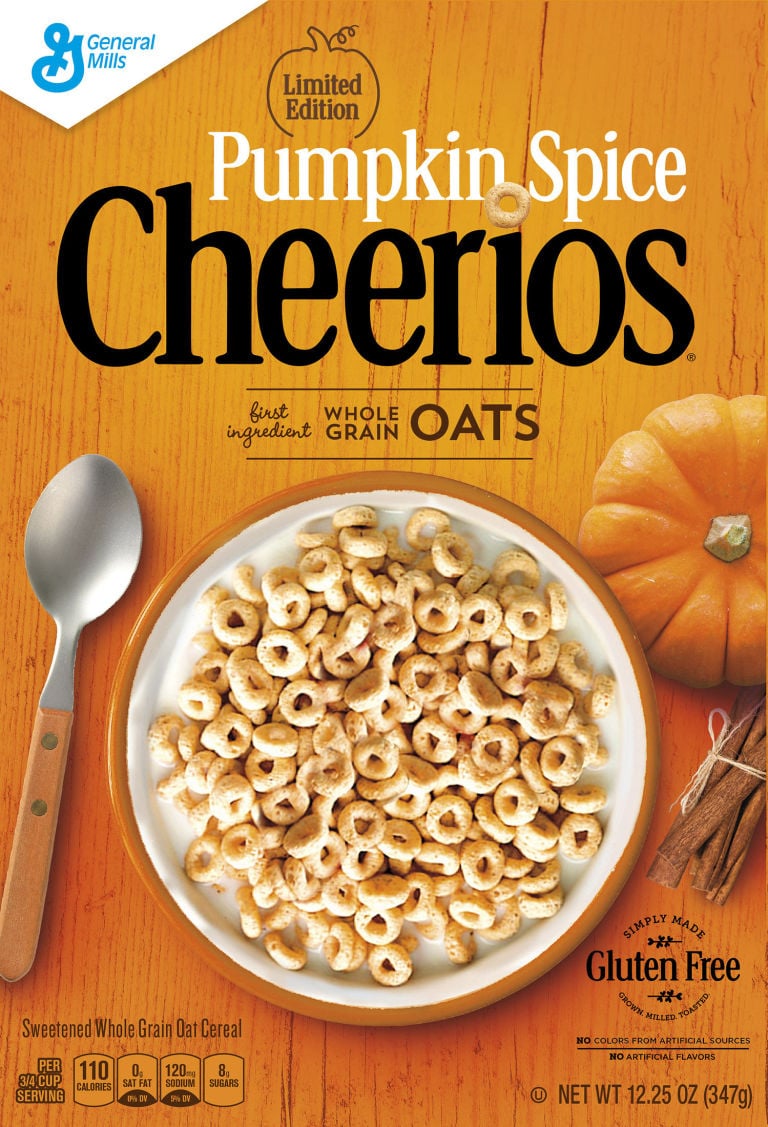 Do we really need one more reason to artificially flavor boxed cereal? Well, considering the limited edition box of Cheerios is "fall in a box," we can't complain too much. Though the idea of capturing fall in a food may have gone too far, it's not slowing down anytime soon. And Cheerios isn't the only cereal on the bandwagon. You can also, "Add a little pumpkin spice to your Life."
Next: This one's just way too much. 
10. Protein powder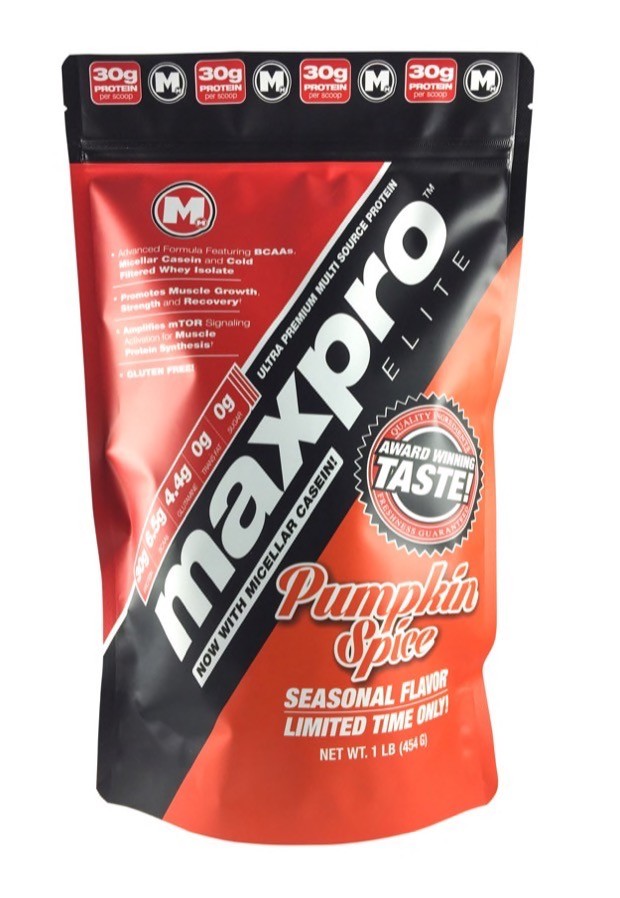 Seriously, pumpkin spice protein powder is a thing. Believe us, we were in utter shock, too. There's not much to say about this one, besides the fact that gym rats need to get their fix, too. Thankfully, they have a way to do just that, so no bodybuilder will have to suffer through a pumpkin-less season ever again.
Next: Really? Your dog needs the taste of autumn, too?
11. Dog treats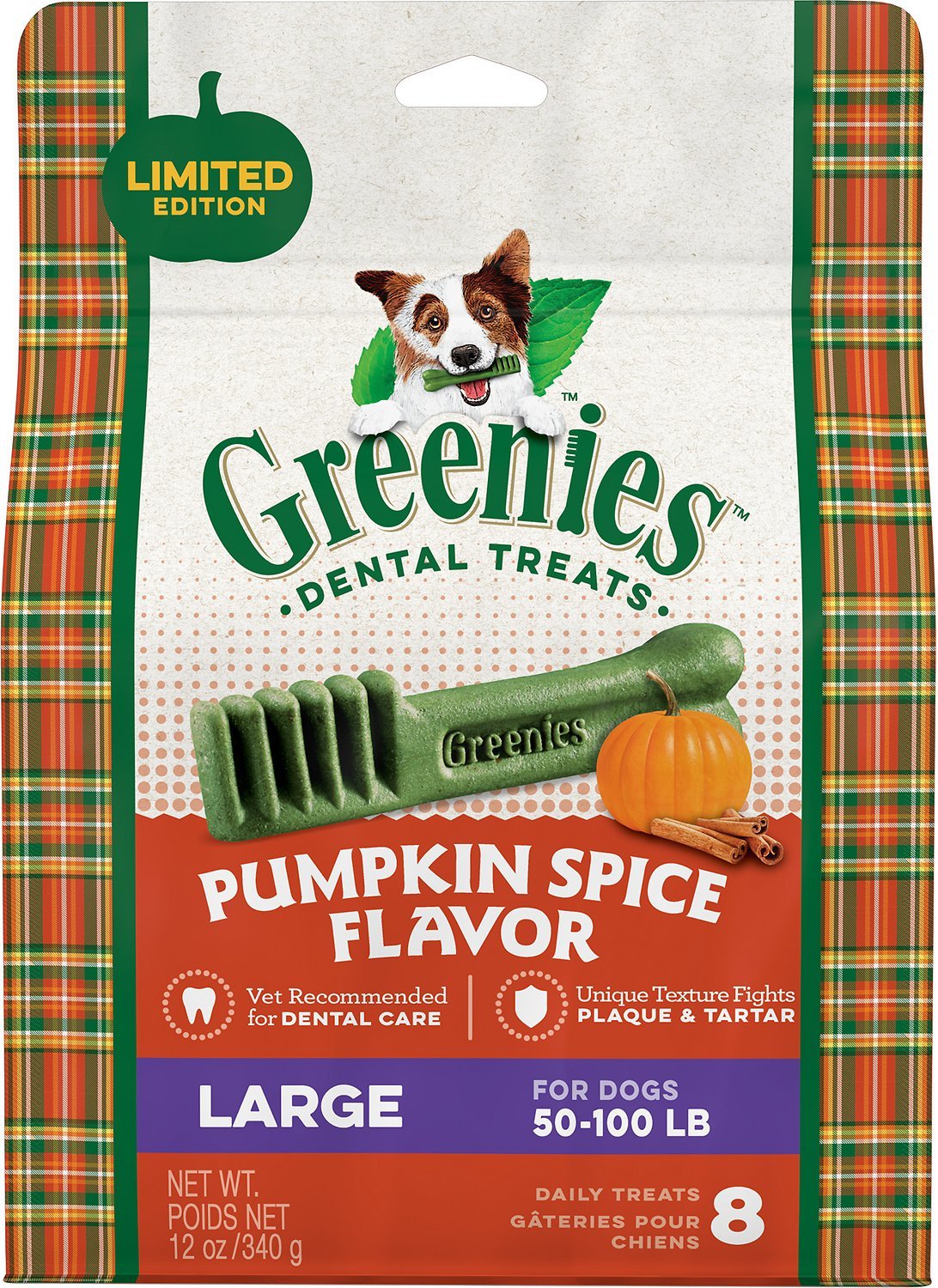 Although it's hard to believe, fall's most popular trend that everyone loves to hate has made its way into the pet food category. And while we're all about giving our dogs the very best life they deserve, we really can't see the practicality of this one. We can say with absolute certainty that this is one flavored product we're positive the consumer didn't ask for.
Next: Do you smell that? It's the artificial smell that'll make you sick. 
12. Air freshener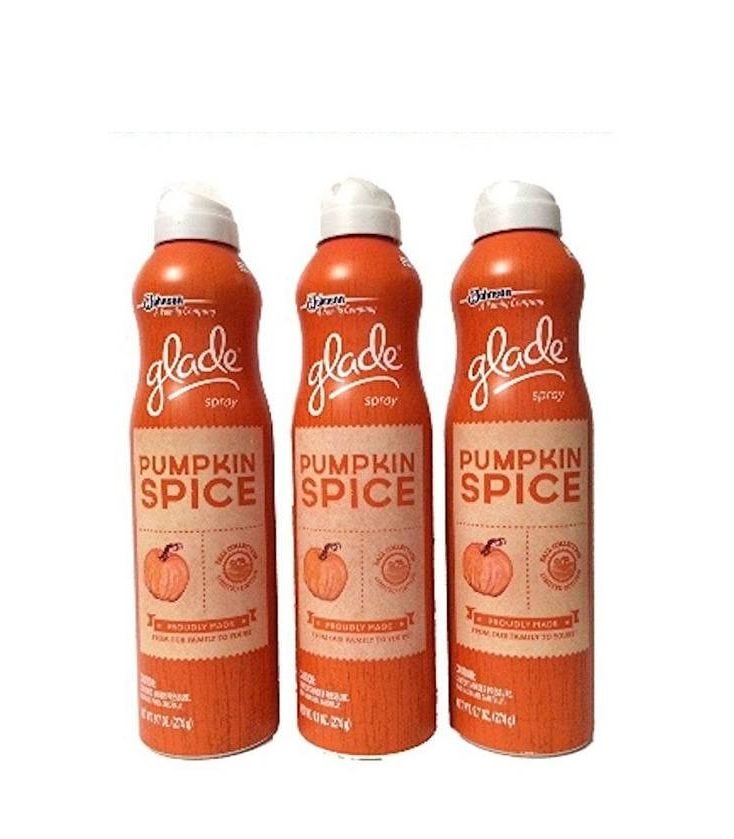 Pumpkin spice spray. Need we say more? OK, we will. Air fresheners are bad enough. They don't do much more than stink up the otherwise naturally fresh aromas of the air, all the while covering up the stench of sweaty socks and fish from the night before — both scenarios that indeed require nothing more than a good cleaning. But we wonder, won't a fall-scented candle do the trick?
Next: We love our cookies too, but everything in moderation. 
13. Oreo and Milano cookies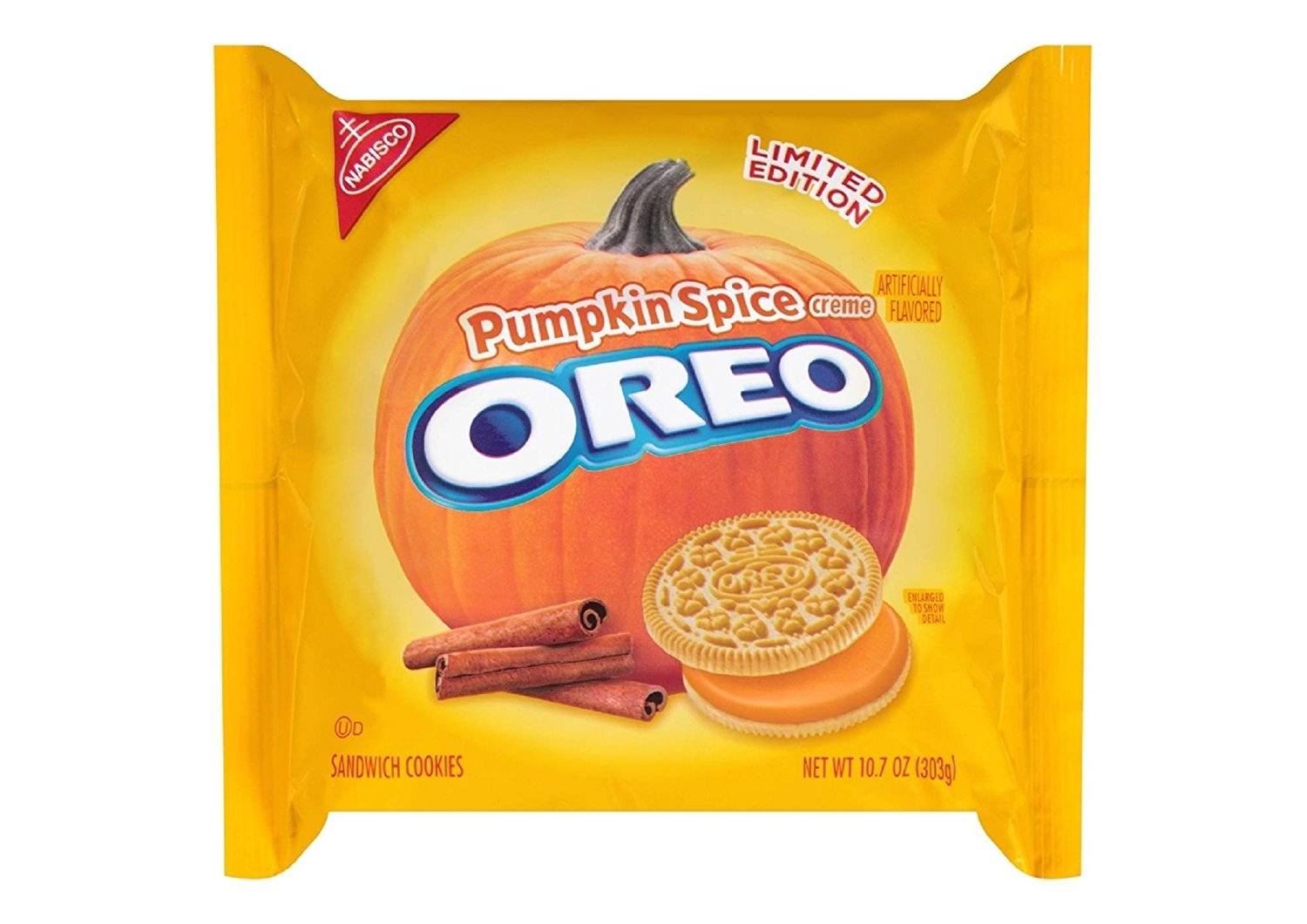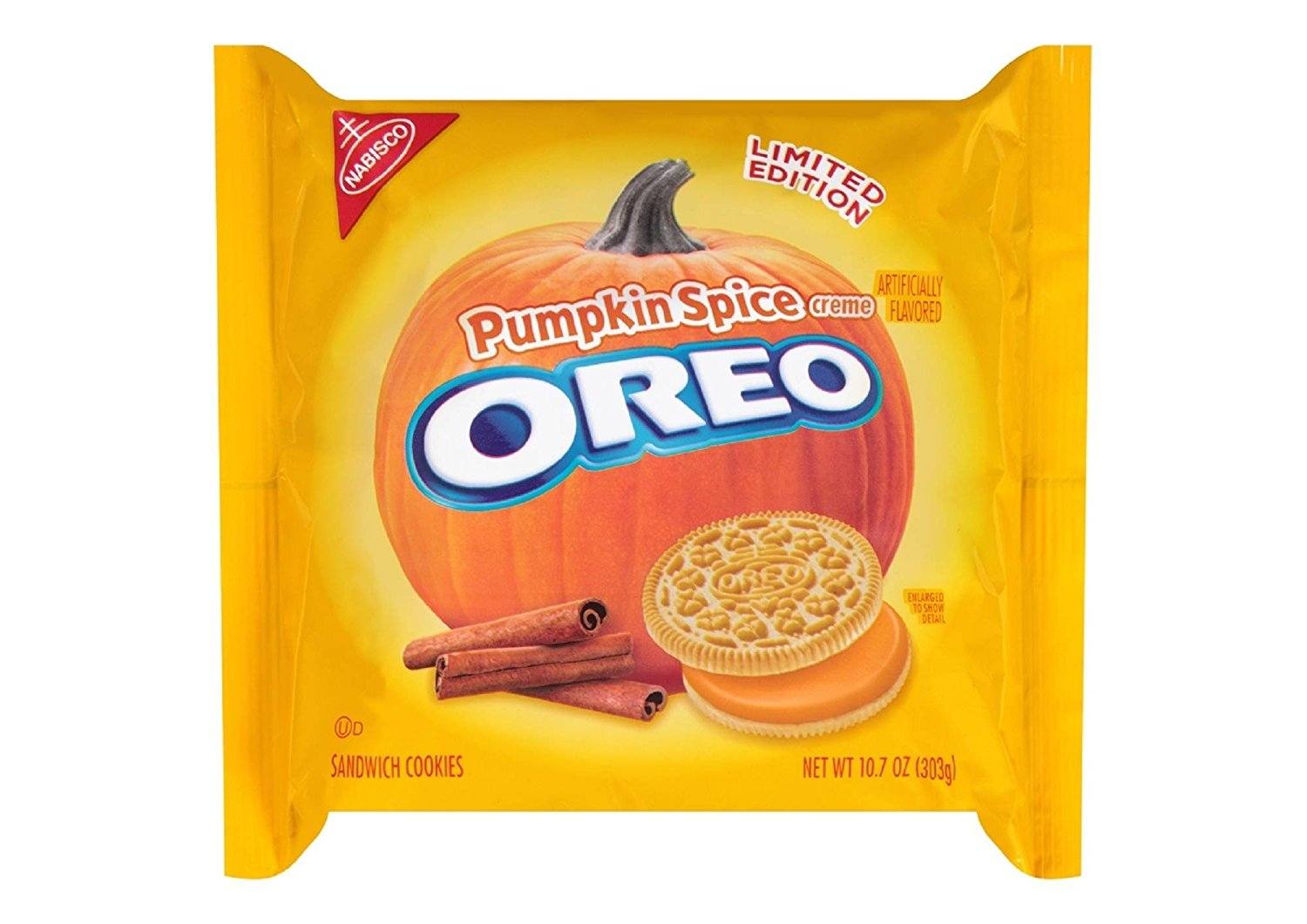 Seeing as fans of Oreos and Milanos are so dedicated, this one's a bit controversial. Perhaps people can't get enough of the pumpkin-spice variety, and they're pumped. But like most of the other things on this list, this product has come far too early for our liking.
Next: One last condiment makes the list. 
14. Peanut butter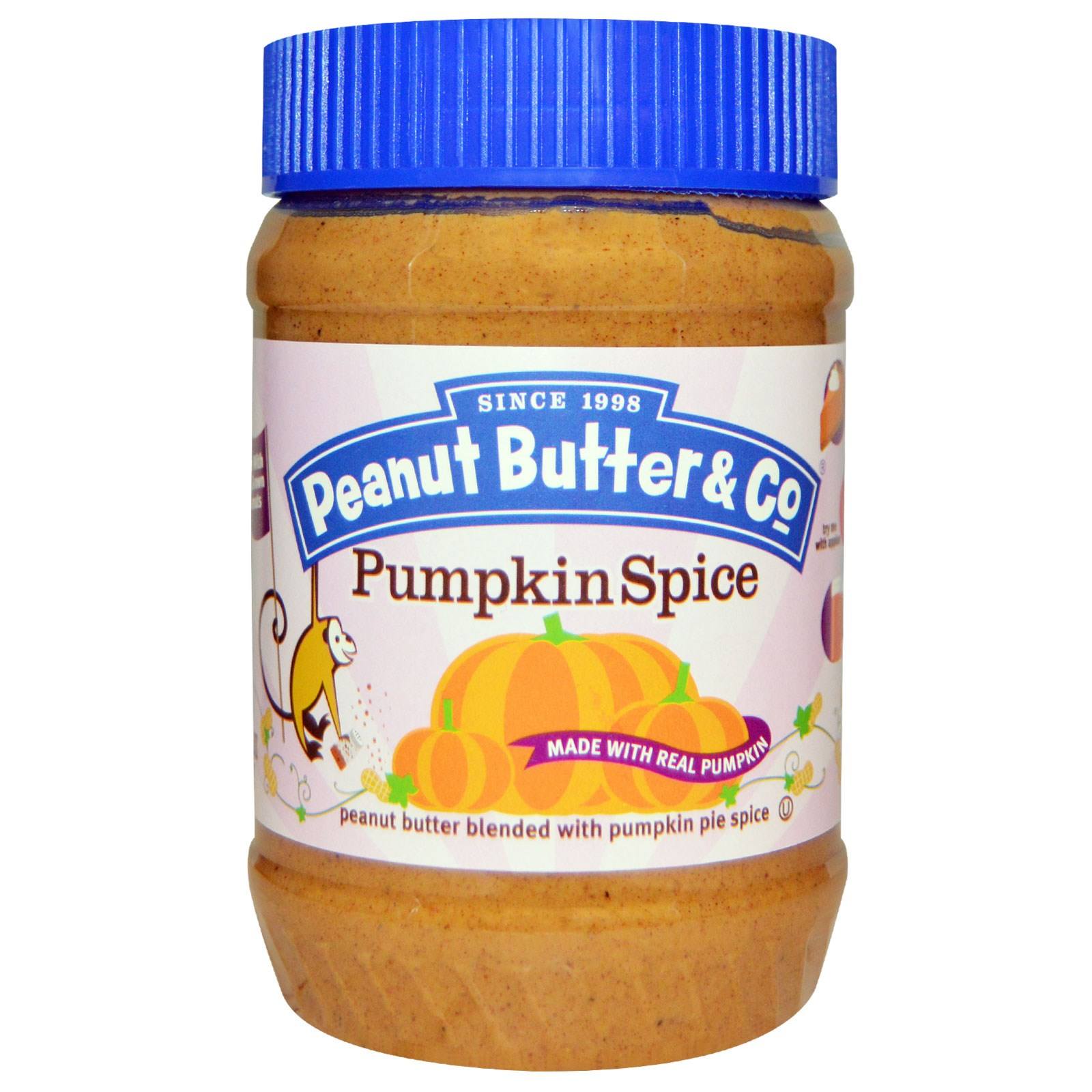 Peanut butter fanatics who also happen to simply love the sweet, sweet taste of pumpkin spice are in luck. Turns out, there are several companies pushing the pumpkin trend directly into peanut butter jars near and far. So, eat up folks.
Next: We're ending on a happy note — with a product we can't get enough of.
15. Ice cream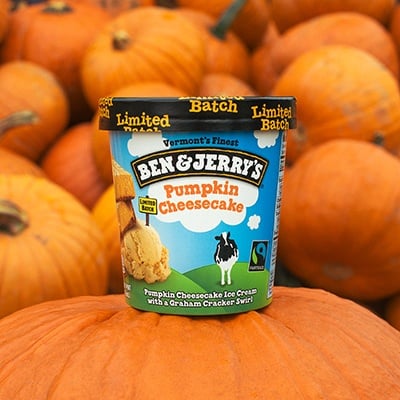 Leave it to Ben & Jerry's to do a pumpkin product better than anyone else. As their website says, "This is the time of year when the 'pumpkin spice' shenanigans start popping up everywhere. Lattes. Chips. Bagels. Air fresheners. Even dog treats. And we'll let you in on a little secret — not all of these things contain actual pumpkin. (Gasp!) But not Pumpkin Cheesecake! These pints are chock full of the real deal. Promise." This is one product worth keeping stocked in your freezer this season.