Go to These States to Find the Best Places to Live in 2017
Finding a good city and state to raise a family isn't easy. Nor is finding a place you can afford. If you want a state with affordable housing, good schools, and big-city amenities with a small-town feel, then the challenge is impossible.
Or nearly impossible. Money Magazine recently released its list of the 100 best places to live in the United States in 2017. Crime rate, median income, cost of living, employment rate, and quality of education are some of the factors taken into consideration when compiling the list.
Cities with populations between 10,000 and 100,000 are the only ones included. Towns from all 50 states have been considered, but some states fare better than others. These are the 14 states that had the most cities crack the top 100, the handful that came close to the top, and the 11 states that didn't register at all. The overall takeaway? Middle America is the place to be.
14. Iowa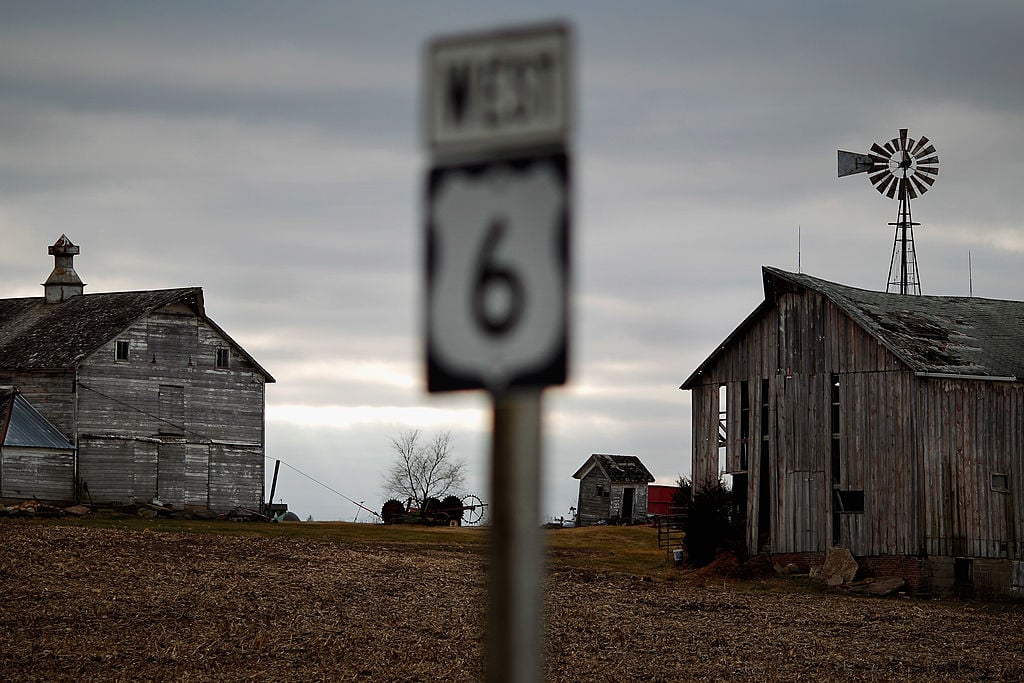 Cities on the list: Council Bluffs, North Liberty, Dubuque, Urbandale
Average list ranking: 75.75
Iowa's four cities on the Money list are spread out across the state. Council Bluffs along the banks of the Missouri River paces Iowa with a No. 64 ranking. It also has the largest number of residents among the four. North Liberty in the eastern part of the state comes in at No. 75 overall. Dubuque (No. 77), the oldest city in Iowa, sits along the Mississippi River. Urbandale (No. 87), near state capital Des Moines, also makes the cut on the Money list.
Next: Northwoods bound
13. Minnesota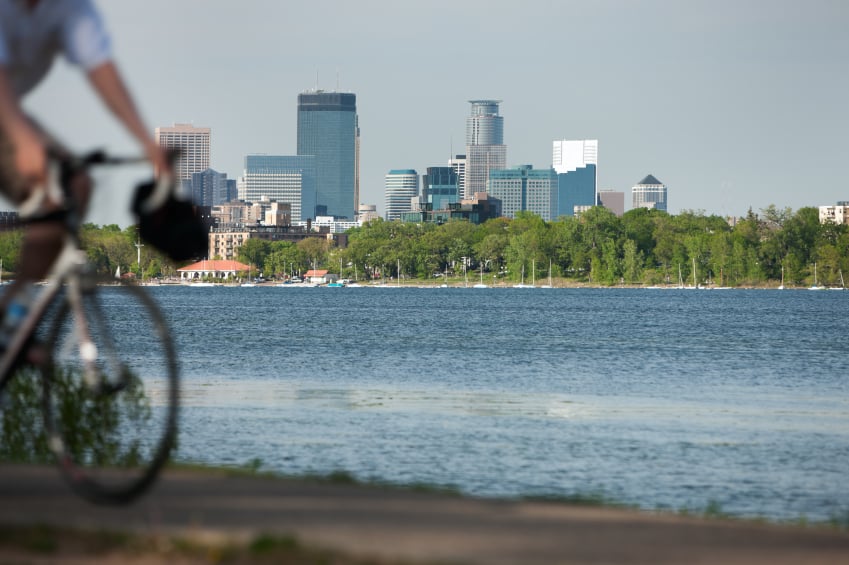 Cities on the list: Eagan, Woodbury, Burnsville, Minnetonka
Average list ranking: 74.25
The four cities that make the cut in Minnesota are all in the greater Minneapolis-St. Paul area. Eagan is tops at No. 61. Woodbury (No. 67) has the largest population as of 2016, with 68,820 people. Burnsville (No. 84) and Minnetonka (No. 85) round out Minnesota's entries. Minnetonka has the smallest population, with 52,369.
Next: The Show Me State's great towns
12. Missouri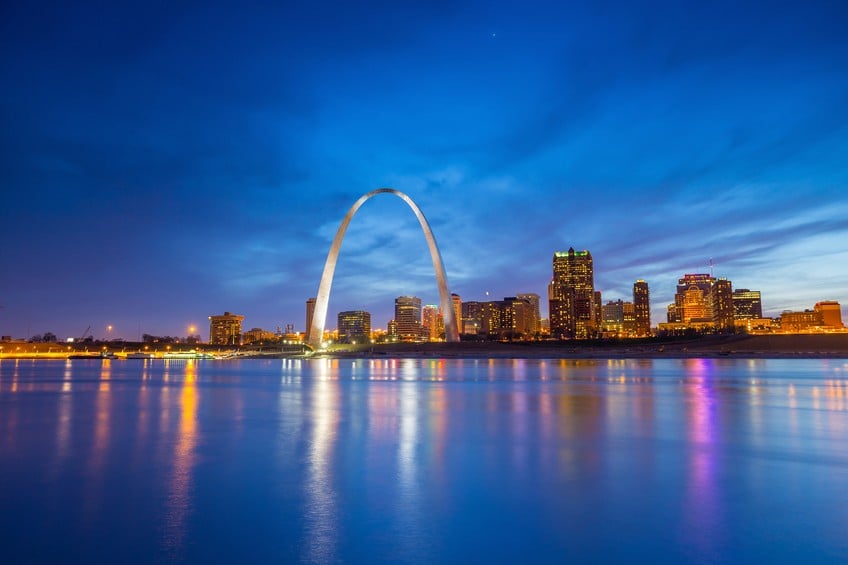 Cities on the list: St. Peters, O'Fallon, Lee's Summit, Nixa
Average list ranking: 61.5
A pair of suburban St. Louis cities help boost Missouri on the Money list. St. Peters ranks No. 15, while neighboring O'Fallon sits at No. 42. St. Peters earns raves from Money for its affordable housing, solid schools, easy access to St. Louis, and plethora of parks. Across the state near Kansas City, Lee's Summit comes in at No. 92. The final Missouri city, Nixa (No. 97), sits in the southwest corner of the state near family-friendly Branson.
Next: Heading west
11. Utah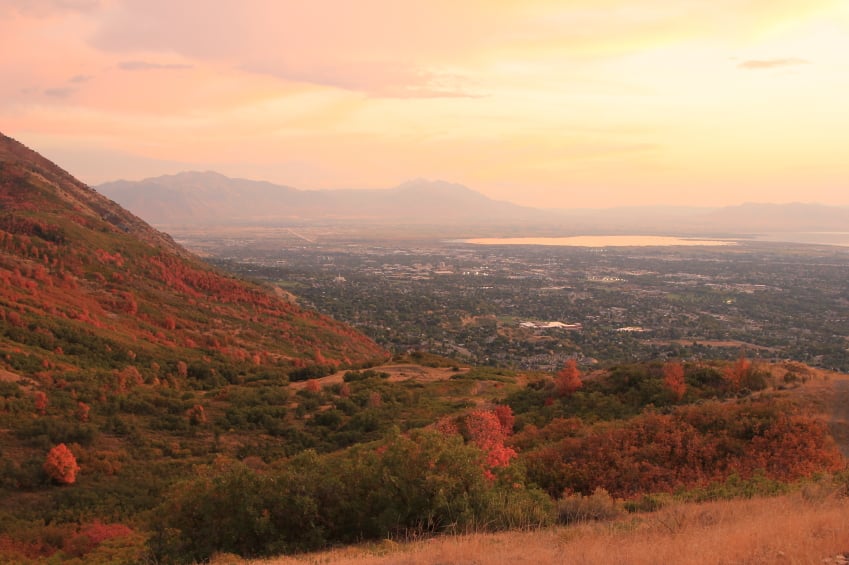 Cities on the list: Orem, Sandy, Lehi, North Salt Lake
Average list ranking: 59
The natural splendor of Utah is unmatched by few states, but that's not why it makes the list. Utah is also home to some of the best cities in the U.S., according to Money. Orem, near Provo, lands inside the top 20 at No. 14. Sandy (No. 52) and Lehi (No. 74) are on the road from Orem to Salt Lake City. North Salt Lake (No. 96) also makes the list. All four Utah towns aren't far from Salt Lake City, which is one of the best places to retire in the country.
Next: How about those Buckeyes?

10. Ohio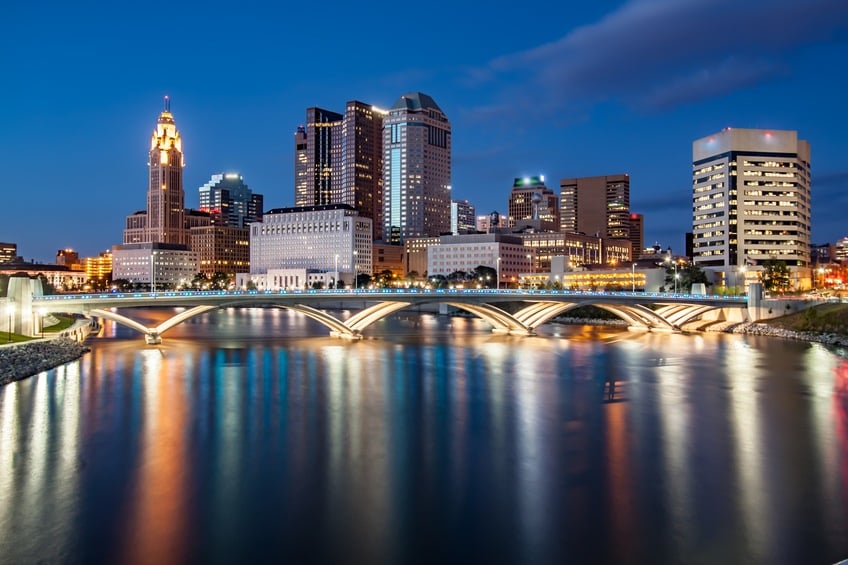 Cities on the list: Wooster, West Chester, Powell, Delaware
Average list ranking: 56.5
The Buckeye State sees two suburbs of the capital Columbus make the list, but they don't lead the way. Wooster, between Columbus and Cleveland, paces Ohio at No. 33, thanks in part to low unemployment and affordable housing. Rural West Chester in the southeast sits at No. 56 before Powell (No. 66) and Delaware (No. 71) near Columbus enter the fray.
Next: Arkansas' charm
9. Arkansas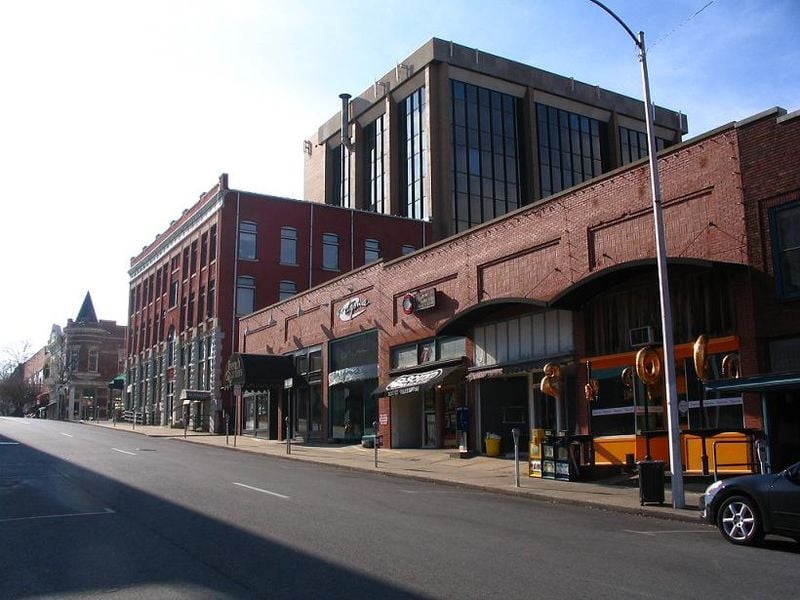 Cities on the list: Fayetteville, Rogers, Springdale, Siloam Springs
Average list ranking: 53.5
Though it doesn't have any cities in the top 20, Arkansas still rates as a great and affordable place to live. Fayetteville, one of the most educated cities in the U.S., leads the way at No. 43. Rogers isn't far behind at No. 45, and Springdale (No. 58) and Siloam Springs (No. 68) are well within the top 100. All four of Arkansas' cities are tucked into the northwest corner of the state.
Next: Going east
8. Massachusetts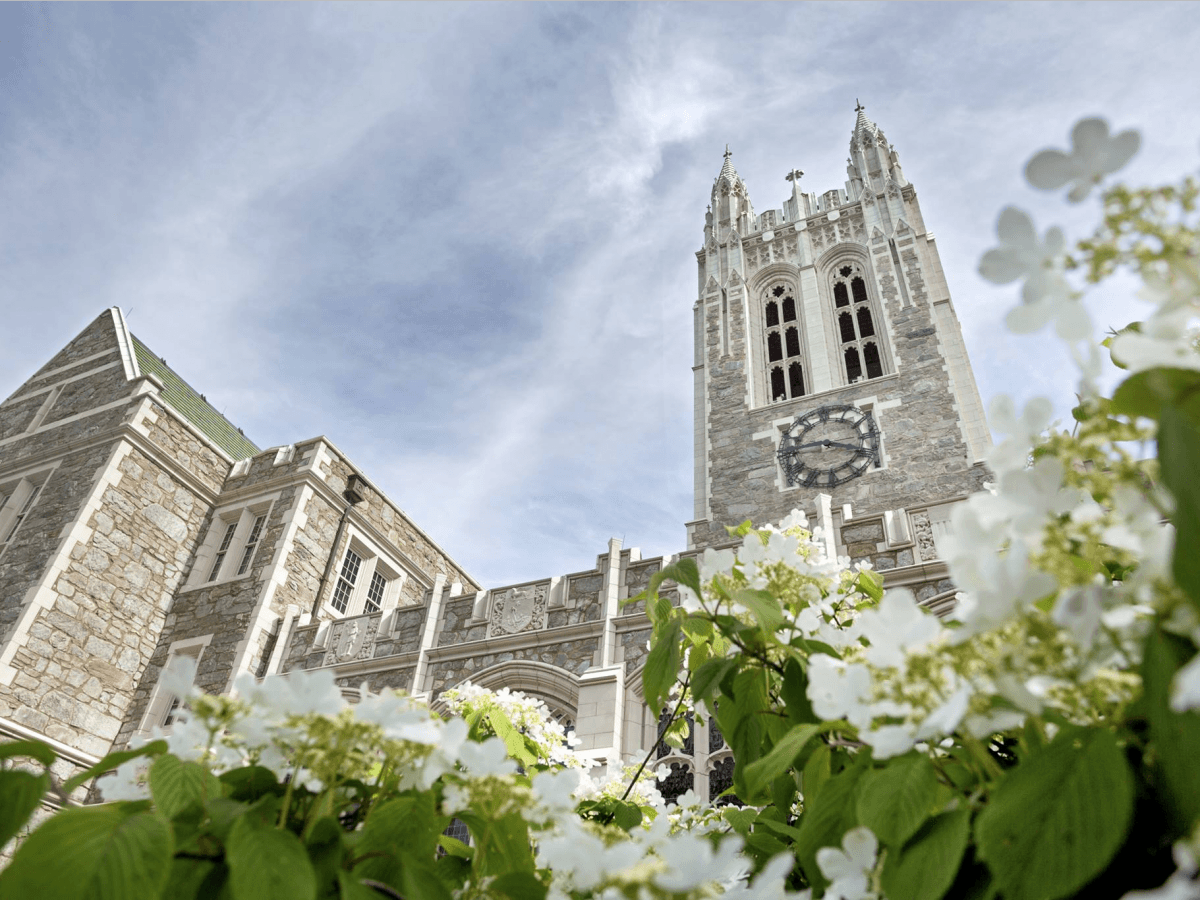 Cities on the list: Waltham, Newton, Weymouth Town, Norwood
Average list ranking: 47.5
Two highly rated western suburbs of Boston help put Massachusetts firmly inside Money's top 10. Waltham, about 12 miles outside Boston, ranks No. 13. Its diversity, proximity to Boston, and access to higher education earn raves from Money. Nearby Newton, about 11 miles from the city, comes in at No. 26. Weymouth, near Massachusetts Bay southeast of Boston, ranks No. 73, and Norwood sits at No. 78.
Next: Mile-high life
7. Colorado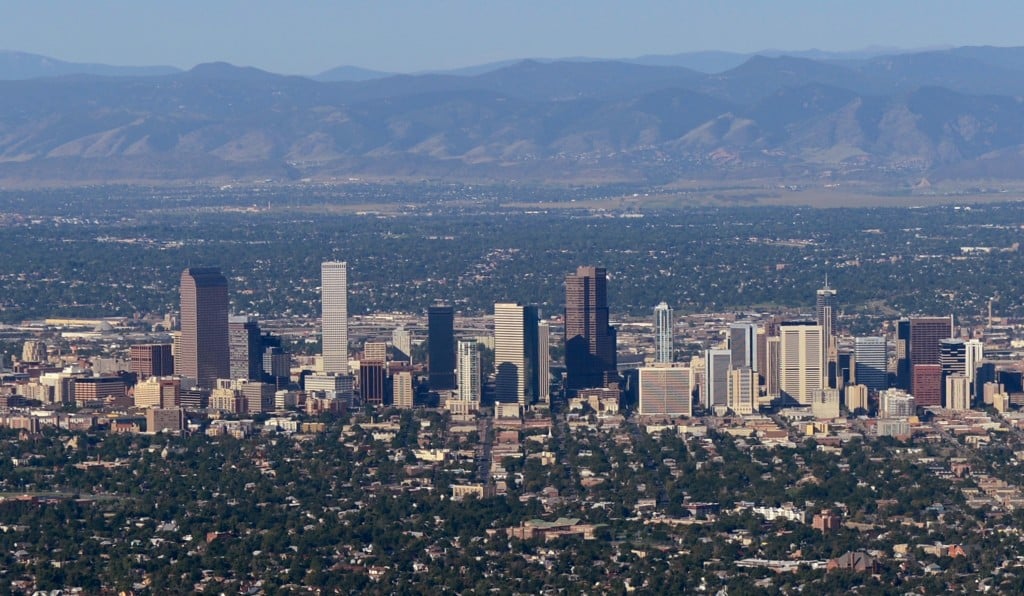 Cities on the list: Lone Tree, Superior, Louisville, Broomfield
Average list ranking: 39.75
Suburban Denver is well-represented on Money's list with three cities in the top 50. Lone Tree, about 22 miles south of the city, cracks the top 10 at No. 7. It gets high marks for having easy access to Denver and for having plenty to do within its own city limits. Superior (No. 49), Louisville (No. 50), and Broomfield (No. 53) are all clustered together north of the city.
Next: Say cheese.
6. Wisconsin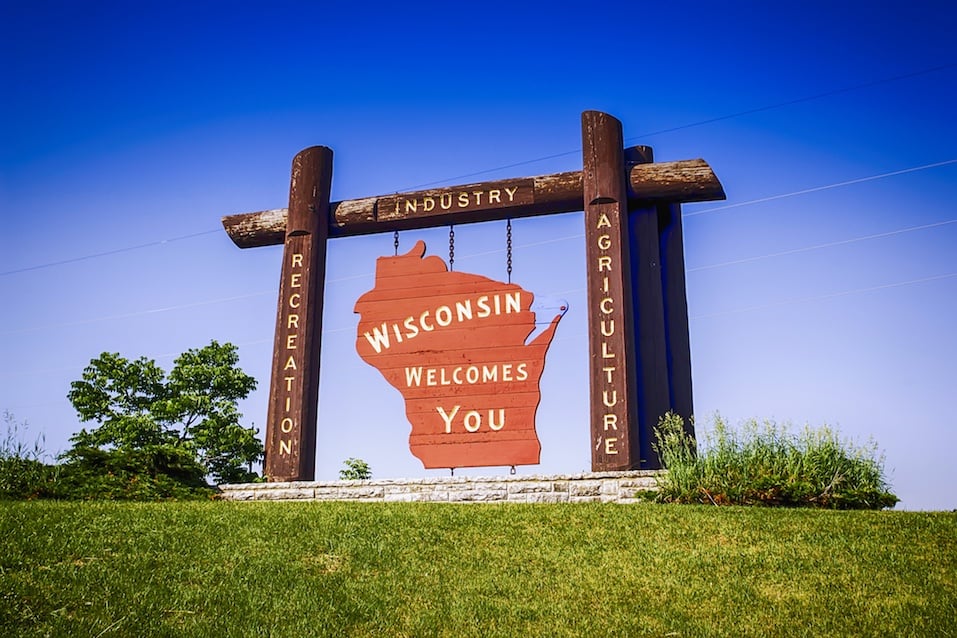 Cities on the list: New Berlin, Fond du Lac, Howard, Mequon
Average list ranking: 31
New Berlin leads the way for Wisconsin, ranking No. 11 on the Money list. Just 12 miles from Milwaukee, its good schools, low unemployment, and thriving businesses make it a great place to be. Mequon (No. 41) is also a Milwaukee suburb. Wisconsin's other two cities on the list boast plenty of outdoor activities. Fond du Lac (No. 32) rests on the southern shore of Lake Winnebago, and Howard (No. 40) sits along Green Bay on Lake Michigan.
Next: Garden fresh
5. New Jersey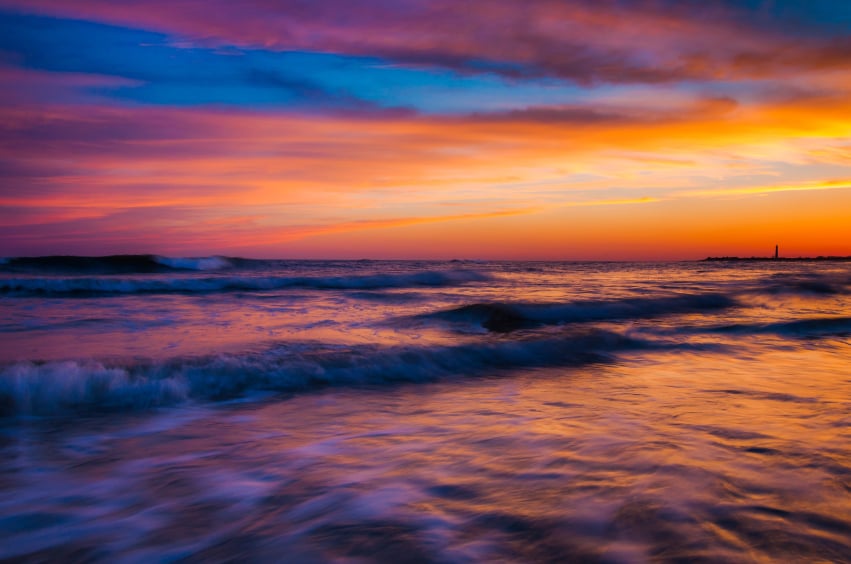 Cities on the list: North Arlington, Saddle Brook, Parsippany-Troy Hills, Clifton
Average list ranking: 25.25
The Garden State checks in as one of the states with the best places to live. North Arlington (No. 8) is less than 15 miles from New York City, but it boasts better schools, lower crime, and a smaller population. Saddle Brook (No. 24) and Clifton (No. 36) also rank highly on the Money list while being close enough to enjoy the perks of New York City. Parsippany-Troy Hills and its several parks rates No. 33 on the list.
Next: Loving the Land of Lincoln
4. Illinois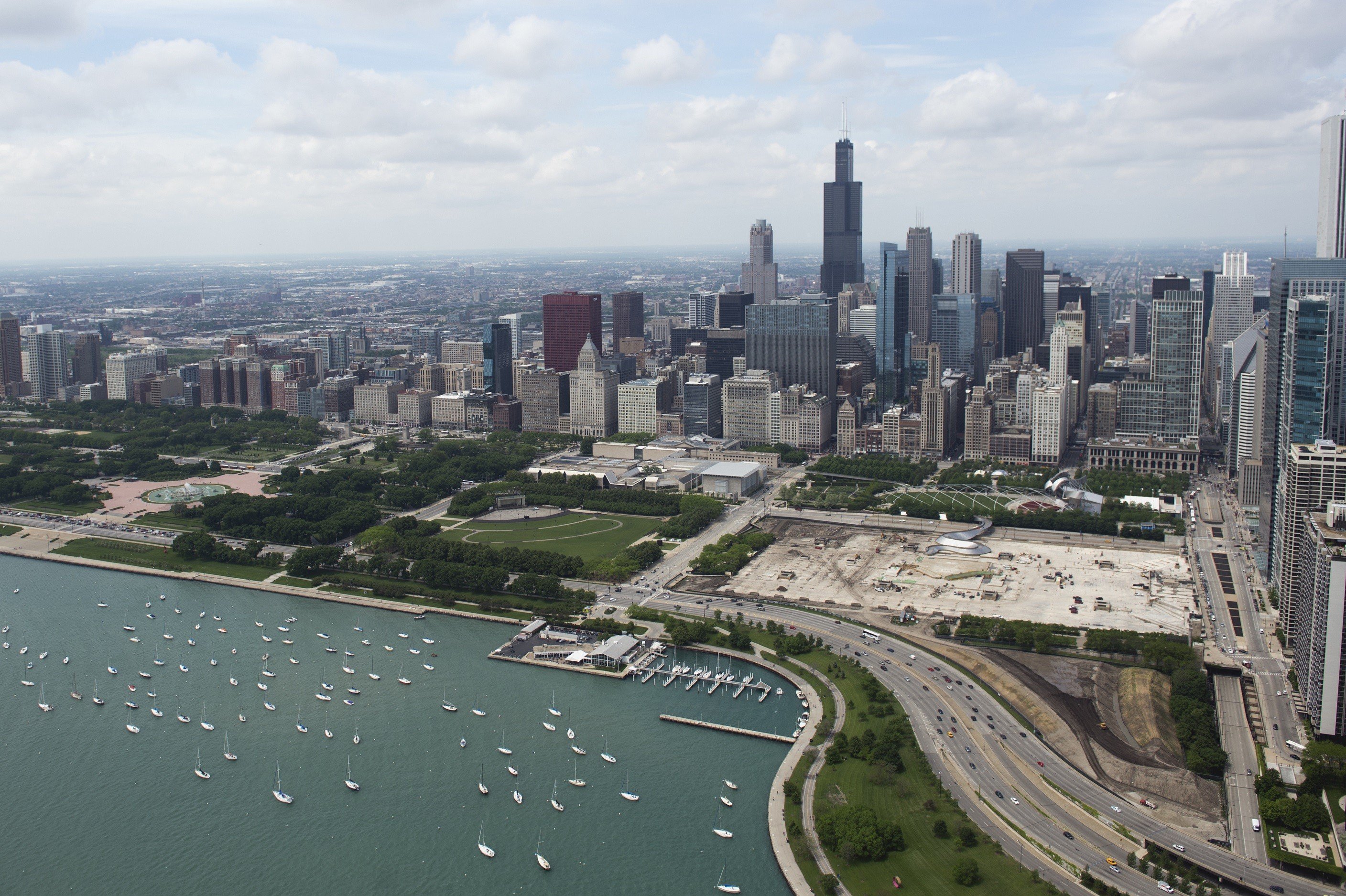 Cities on the list: Schaumburg, Wheaton, Villa Park, Des Plaines
Average list ranking: 24.25
Four suburbs of Chicago, including one in the top 10, compose the Illinois contingent. No. 9 Schaumburg is headquarters for several corporations, including Motorola and insurer Zurich North America. It also boasts one of Illinois' largest libraries at more than 166,000 square feet. Des Plaines (No. 35) has easy access to Chicago (via two major highways and commuter rail) as well as the world with O'Hare Airport on the border. Wheaton and its acres of parkland ranks No. 27. Fellow west suburban town Villa Park and its cultural diversity is right behind at No. 28.
Next: Tennessee starts the top three..
3. Tennessee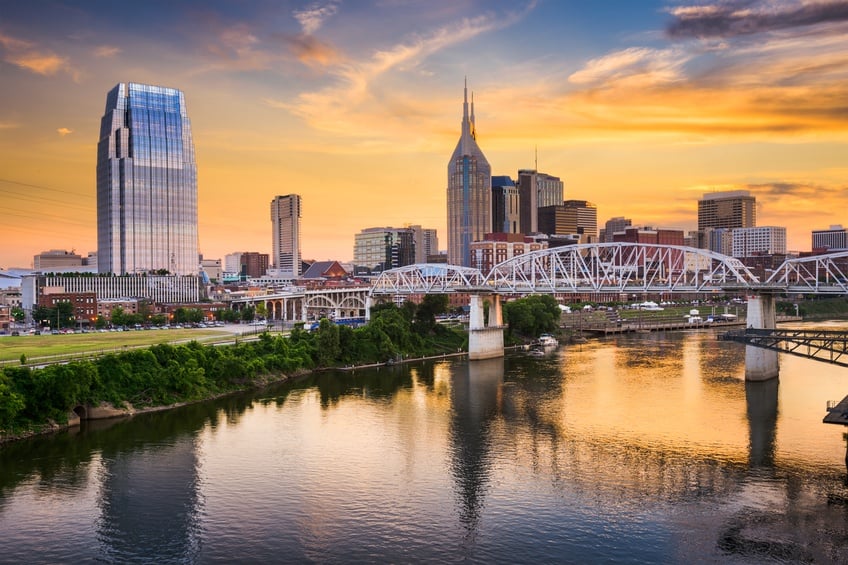 Cities on the list: Franklin, Brentwood, Smyrna, Lebanon
Average list ranking: 22.5
Four towns near Nashville help Tennessee crack the top three. Franklin, No. 4 on the Money list, blends its rich history with modern amenities 21 miles away from the city. The fact that several major companies, including Nissan's North American headquarters, are located in town helps the cause. No. 21 Brentwood is even closer to Nashville, about 12 miles away. Smyrna (No. 31) and Lebanon (No. 34) offer big-city access with small-town charms to make Tennessee a winner.
Next: The Lone Star State shines.
2. Texas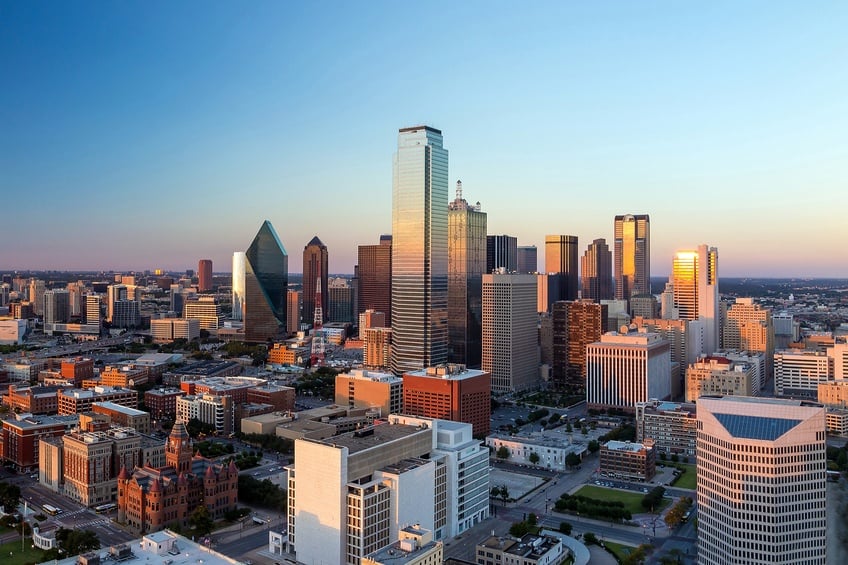 Cities on the list: Allen, Grapevine, Wylie, Bedford
Average list ranking: 16
Even with four cities sitting inside the top 25, Texas still rests at No. 2 on the list. All four Texas cities are Dallas suburbs. Allen sits at No. 2 overall thanks to its strong schools and economic development. Grapevine (No. 19) and Bedford (No. 23) are both less than 25 miles west of Dallas. Wylie, the No. 20 city, is about 30 miles northeast on the banks of Lake Ray Hubbard and Lavon Lake.
Next: A Midwestern state is on top.
1. Indiana

Cities on the list: Fishers, Carmel, Avon, Greenwood
Average list ranking: 14
The notion of Indiana as endless farms dotting rural landscapes gets erased by the Money list of best cities to live in. No. 1 Fishers, northeast of Indianapolis, takes top honors. Money gives Fishers high marks for its family- and business-friendly atmosphere and the projected 11.6 % job growth by 2021. Carmel (No. 16), headquarters of Delta Faucet among other companies, is directly west of Fishers. Smoke-free Avon (No. 17) provides a small-town feel just five miles west of Indianapolis. Greenwood (No. 22) boasts its own airport and the Greenwood Park indoor mall within the city limits.
Next: Which states were shut out?
Bottom of the barrel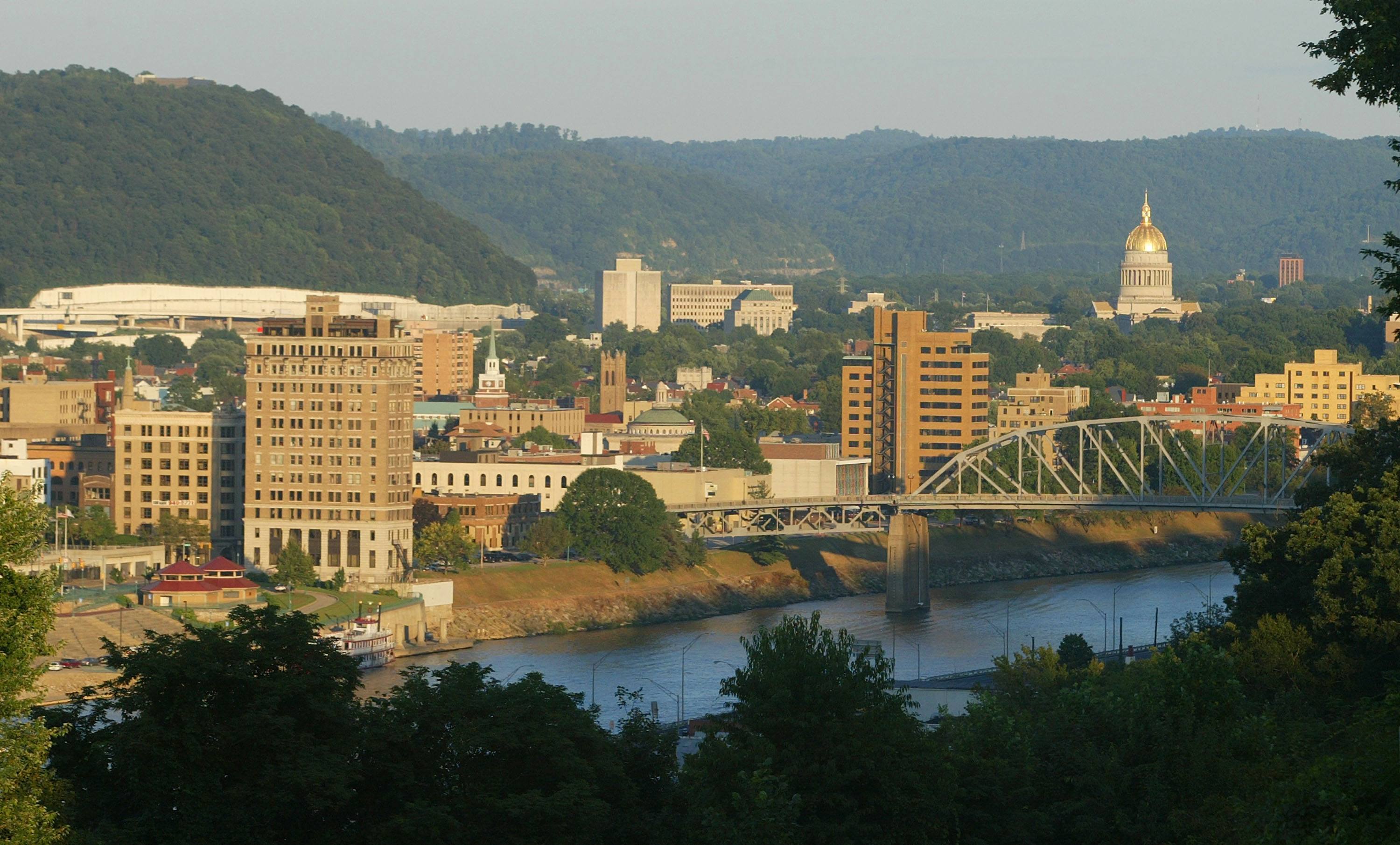 When all is said and done, 11 states don't have even one city that makes it onto the list of the 100 best places to live. Alaska, Connecticut, Delaware, Hawaii, Kentucky, Louisiana, Nevada, New York, Rhode Island, West Virginia, and Wyoming are shut out completely.
Next: Who came close?

Coming close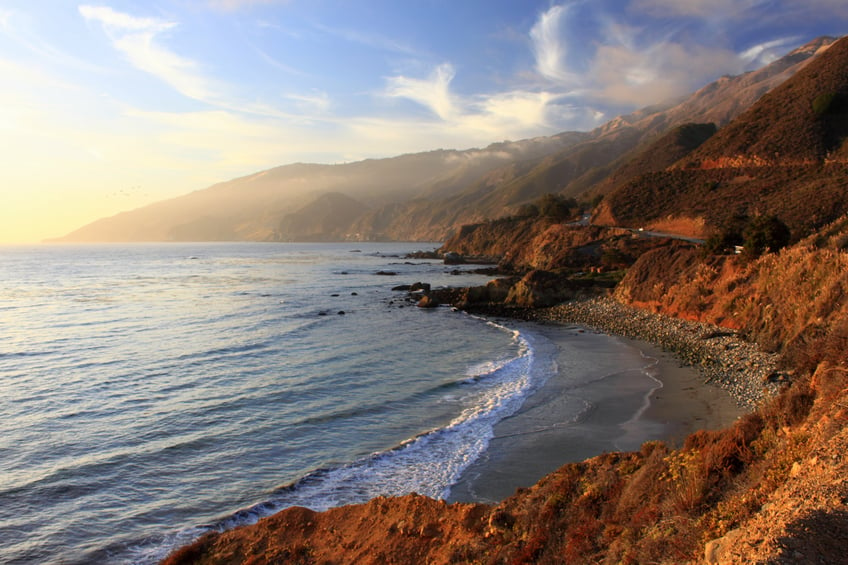 A handful of states come close to sharing top honors on the list. California, North Carolina, North Dakota, Oregon, Pennsylvania, and Virginia, each with three cities in the top 100, just miss out. California's Monterrey Park ranks No. 3, and Dickinson, North Dakota, is rated No. 6.